In Central Texas, Round Rock is a rapidly growing city. It is situated in Williamson County and shares a common border with Austin. The hilly and flat terrain of this place offers aesthetics matched to no other. People from the nearby suburbs travel to Rock Round to engage in its modern facilities. Families and kids from various countries have several activities to participate in Round Rock, TX. Make sure to go through the best things to do in Round Rock TX, to make your journey better. The combination of natural and man-made attractions makes it the perfect destination to relax and seek adventure simultaneously.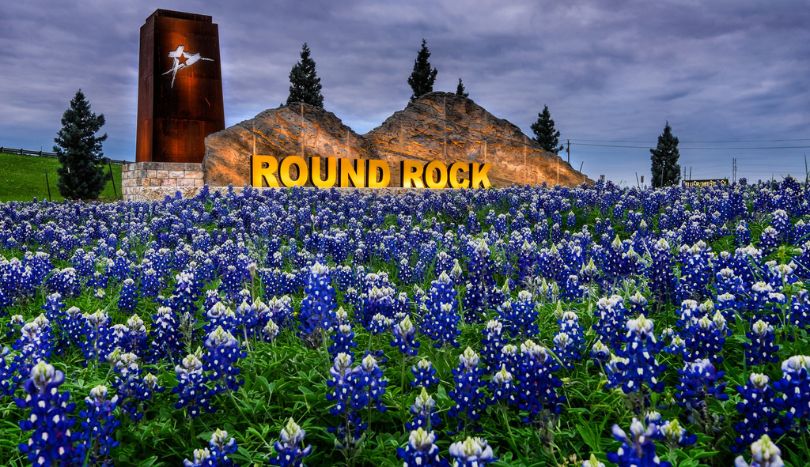 What to do in Round Rock TX?
Located 32km away from Austin, this is the second fastest-growing city in Central Texas. The population of the city has attracted several global retailers to open their outlets for shopping and hanging around. Round Rock is a major holiday destination for the nearby suburban population for its world-class amenities. The trails, parks, fishing stations, sports clubs, athletic fields, and authentic Texas flavors of the restaurant promise one of the best experiences to travelers.
Let us look in detail now at what things you should do in Round Rock TX.
1. Take Your Kids For Fun at Play For All Park: One of a Kind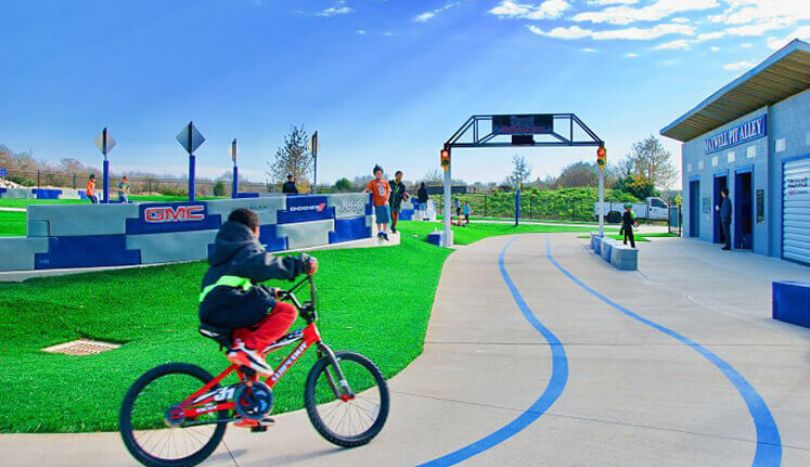 The park is popular among the local community for its services and is one of a kind. Spread over 51,000 square feet, the park is safe and fun for children of all abilities. The various services at Playtime at Play are a fresh breath of air for differently-abled individuals. The top things to do in Round Rock TX recreational area are designed to hone fine motor skills, develop social interaction, and boost creativity and a sense of discovery. Other new features of the park are all abilities: a tree house, a zip line, an adventure hill, a training pod, etc.
2. Indulge in Your Favorite Activities at Old Settlers Park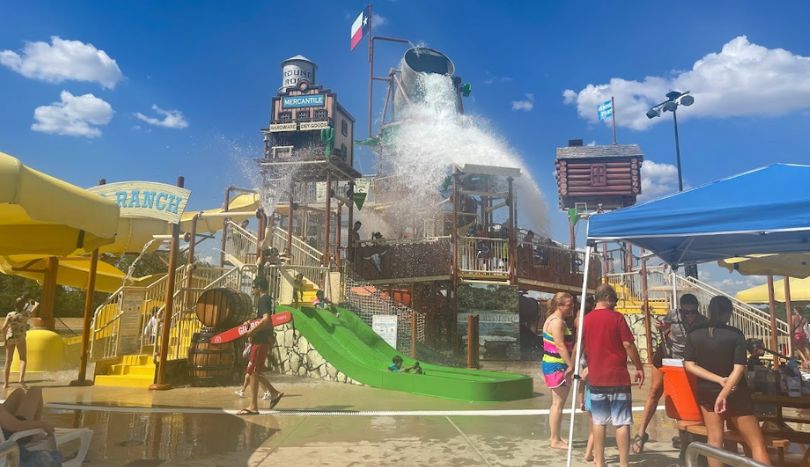 Old Settlers Park is a popular sports hub and premium park system in Round Rock, TX, and is known for its recreational activities that keep its visitors busy. This 640 acres park boasts a cricket field, disc golf, 20-field baseball complex, soccer facilities, 5-field softball complex, fishing facilities, etc.
The park for visitors is vast enough to hold 40 picnic areas equipped with barbeque grills. So, you can enjoy your afternoon fishing, after a well-fed picnic. Take a stroll by the landing strip of the remote control airplane. You can even take your device and practice flying at the strip.
3. Round Rock Dog Depot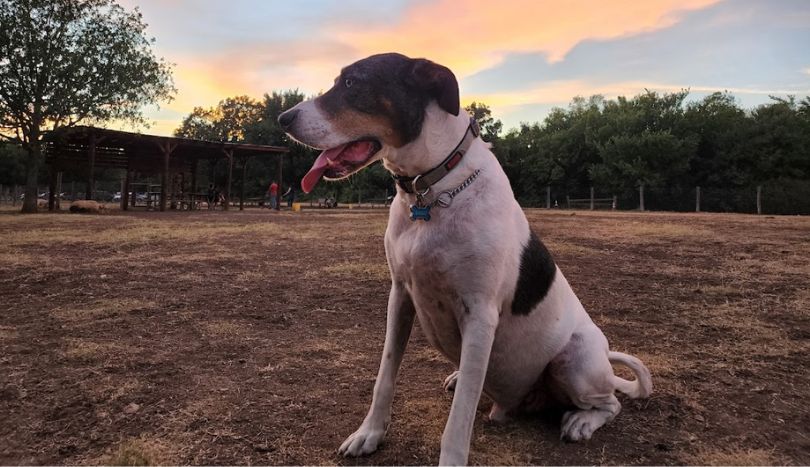 Dog parents love to bring their little munchkin on their holiday. However, few cities have facilities set for furry friends. Round Rock Dog Depot solves your problem. Spread over 1.85 acres, this Dog Depot is a leash-free area within the city. There is enough area for running and goofing around along with a tunnel, tire jump, and other games. Additionally, they have divided the area into smaller and larger dog sub-areas to maintain harmony in the place. The dog depot is the best of free things to do in Round Rock TX for pet parents who wish to bring their furry friends for a stroll.
Also Read: Best Things To Do in Pittsburgh PA
4. Chisholm Trail Crossing Park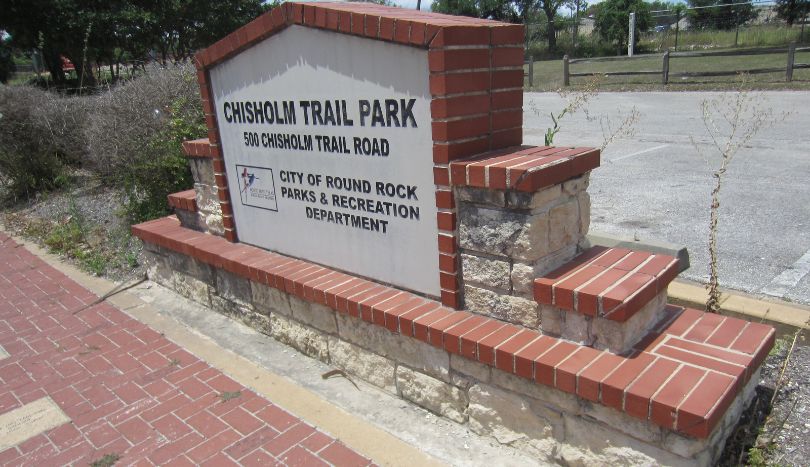 Squeeze a short hike at the historic Chisholm Trail Crossing Park within the city limits. You can hop on the trail to stretch a bit and enjoy a scenic view. The creek has a little waterfall, and you can soak in the view while sipping a takeaway from the nearby cafe. Several story plaques are great for engaging your kids at this crossing park. Moreover, there are multiple bronze sculptors all over the park, which add to the overall athletic of the place.
5. Book a Ticket for a 1930s Movie at Blue Starlite Mini Urban Drive-In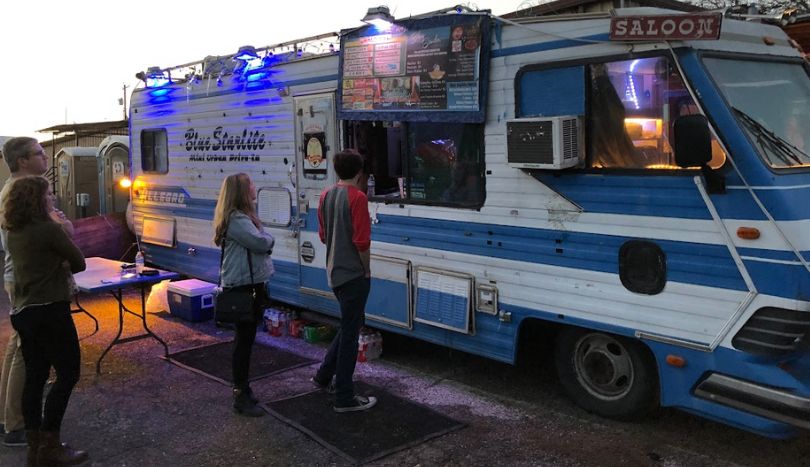 Fulfill your 60's dream by pulling your car by the drive-in park theater. Catching a movie under a star-lit sky is one of the surreal experiences. The best part of Blue Starlite Mini Urban Drive-In is that they screen movies from the 1930s and 1940s to give a similar experience. Occasionally, they screen new indie films for travelers who are seeking fun things to do in Round Rock Texas. Planning a movie night by the drive-in is a very romantic idea. Enjoy the movie date with a classic tub of popcorn and candies available at the theater.
6. Artistic Souls Must Take a Tour of Downtowner Gallery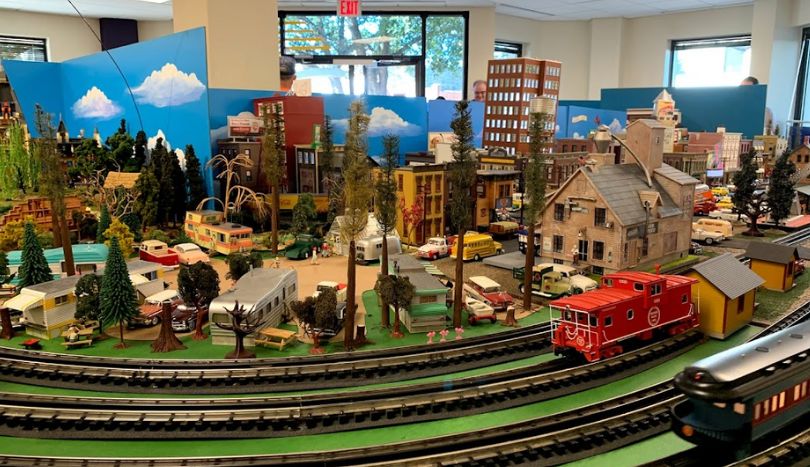 Art galleries speak volumes about the evolution of any area. Visit the Downtowner Gallery at Round Rock to experience the artistic vibe of the city. The gallery proudly exhibits the artistic pieces of some local artisans. The significant artwork includes 2D and 3D arts. Photography, sculptural pieces, painting, art quilts, illustration, fiber arts, and much more are important exhibits to watch in this city. The gallery organizes unique events for its visitors. Make sure to catch the art events when you are in the town.
7. Plan a Weekend to Have Fun at Altitude Trampoline Park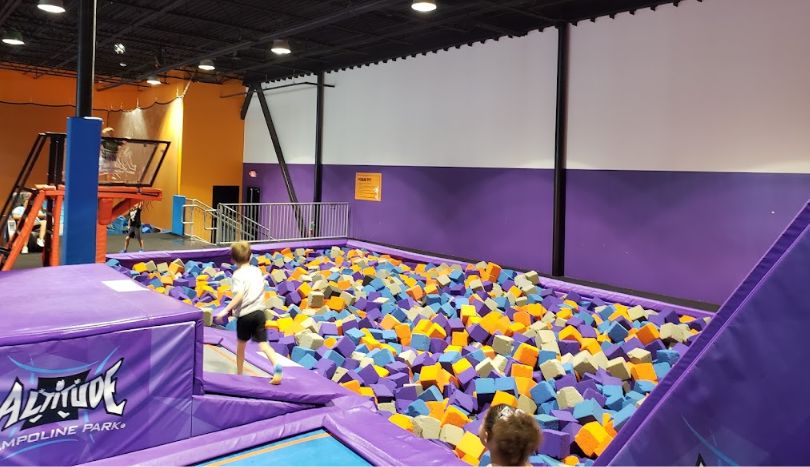 It is no secret that trampolines are a big hit and some of the favorite things to do in Round Rock. Everyone loves to goof around and show their little stunt on the bouncing pad. Altitude Trampoline Park has the best jump areas within the city limits. Get their special Sunday Family Funday pass to make the most out of your day at this recreational hub. The best part is you don't have to leave the compound for your lunch. You can crash in for your breakfast at their food zone.
8. Digital Detox at Twin Lakes Park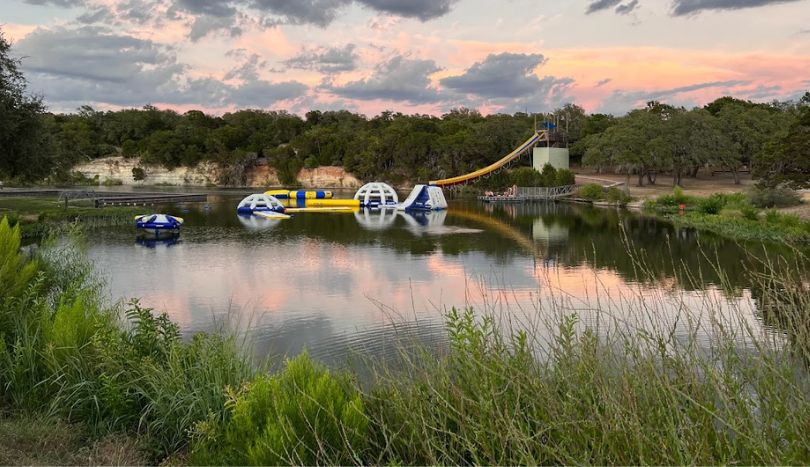 Mother nature in Round Rock offers the best spots to enjoy and relax. Head to this 50-acre parkland for a digital detox. The pavilions, multi-purpose sports fields, sand volleyball courts, an archery range, swimming area, water playscape, and other amenities help you to unhook yourself from your screen and gaze at the beautiful mother nature.
Relish a breakfast spread under a tree shade when you reach the park. Escape from the mindless scrolling, and take the plunge in the cool water to slow down and connect with yourself. Pick up your long-lost hobby and start fresh this vacation with Round Rock activities.
9. 60 minutes of Adrenaline Rush at VirtropolisVR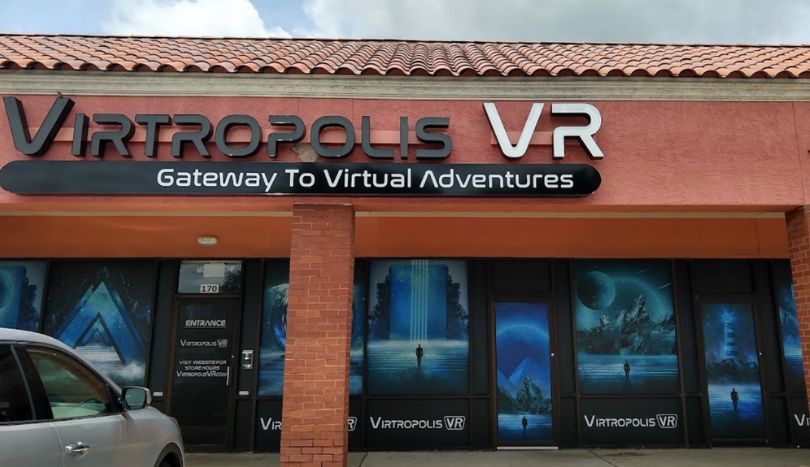 The concept of an escape room has been taken to a whole new level with the mindblowing amalgamation of technology and innovation at VirtropolisVR. Plan an adventurous evening with your family at VirtropolisVR. They offer multiplayer virtual reality adventures to engage all members of the family in Round Rock. Adventures include live-action games and transport you into the VR world for the ultimate adrenaline rush.
Popular action-packed and mystery games include Escape The Lost Pyramid, Beyond Medusa's Gate, Christmas Story, CyberPunk, Mission Sigma, etc. The entire span of the games is for 60 minutes, including 15 mins training.
10. Forest Creek Golf Club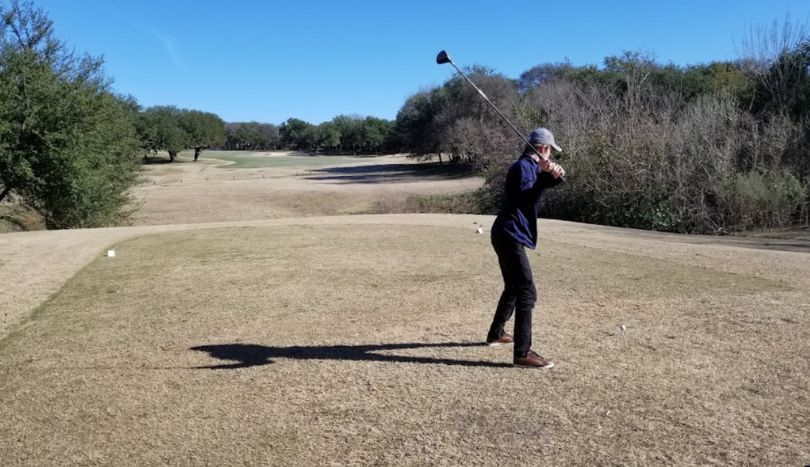 Golfing is a popular hobby, and people love their time practicing their strokes at a well-maintained golf course. Located downtown Round Rock, Forest Creek is a 7,147-yard par-72 golf course that offers exciting things to do in Round Rock for adults. It is among the finest golf courses in the area for you to enjoy as a couple or with a group of friends.
Additionally, the public golf course is known to offer the finest hill country golf in Central Texas. The well-kept practice range, event center, and full-service grill make it a popular choice. You do not have to worry about your swings because you can practice even on vacation.
11. Tom Foolery's Adventure Park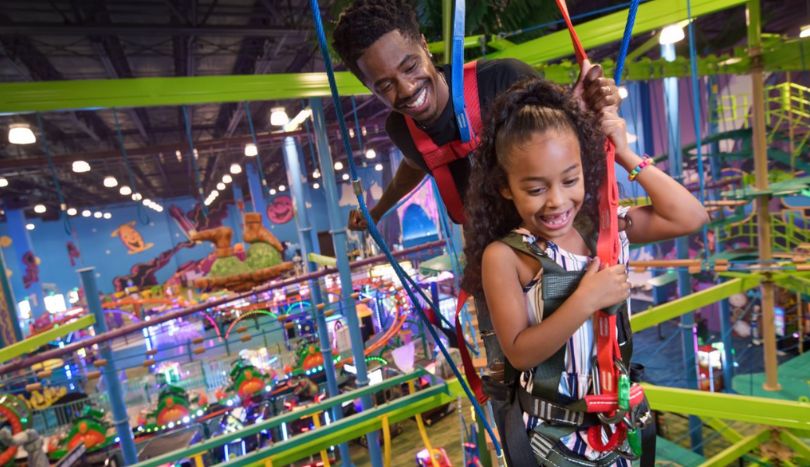 Adventure Parks are the perfect escape for families on vacation. Tom Foolery's Adventure Park offers the opportunity for high dopamine during your vacation and has popular Round Rock attractions. This 80,000-square feet adventure park in the Kalahari Resort of Round Rock offers an unmatched range of activities and attractions for the ultimate fun family experience.
This adventure park will be magical for taking your kids with its array of rides. Popular activities at the park include the XD Dark Ride, The Cliffs of Foolsanity Climbing Wall, Flynn's Power Fuge, Escape Rooms, Taranto Rise Ropes Course, and much more.
12. Mystery Time at Escapology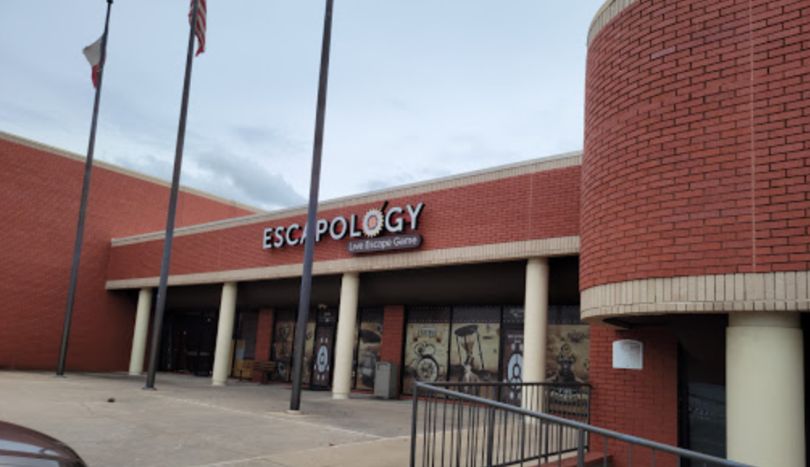 Nothing can bit the excitement of solving the mystery, the thrill, or the running time of the classic escape room. Situated amidst the city-bound, Escapology is another fun place at Round Rock. Book their 60 minutes of an adventurous escape room to have fun with your friends. Their popular escape rooms are Under pressure, Antidote, Arizona shootout, Lost city, Star trek, and Mansio murder are best activities in Round Rock TX. You just cannot go wrong with these 60 minutes of fun time.
13. Bless Your Taste Buds with the Texas Flavors at Greenhouse local craft food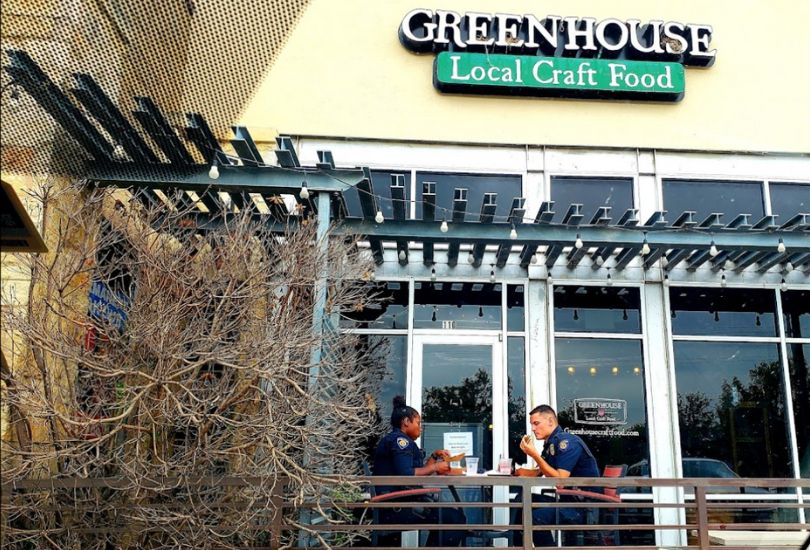 Active since the fall of 2013, this farm-to-table and fast-casual restaurant has been a hit. They are known to serve the best comfort food paired with Texas wines and craft brews. They feature a rotating menu curated with passion and organic ingredients. This is paired with another rotating menu of beers and wines sourced from the local wineries and craft breweries of Round Rock. Popular recommendations from the house are Poblano Gouda Soup, Green Chile Queso, Brisket Enchiladas, Gulf seafood, and fresh salad. Pause your thoughts on what to do in Round Rock and get your weekend brunch at Greenhouse local craft food.
14. Pay Your Tribute at Veterans Park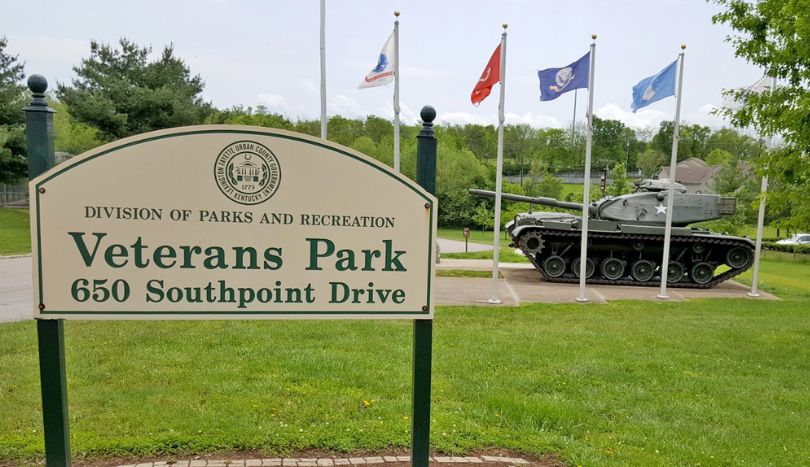 Built to pay tribute to the veterans of Central Texas, this community park is spread across 2.54 acres. The park features six columns. There are plaques in honor of veterans from all branches of the U.S Army. The community park has other features to engage the public. The basketball shade structure, picnic tables, fishing pier, grills, pavilion, restroom, and other facilities for recreational activities are the highlights. Veterans Park is among the perfect places to go in Round Rock Texas to educate your kids with a laid-back attitude.
15. Happy Hours at Jack Allen's Kitchen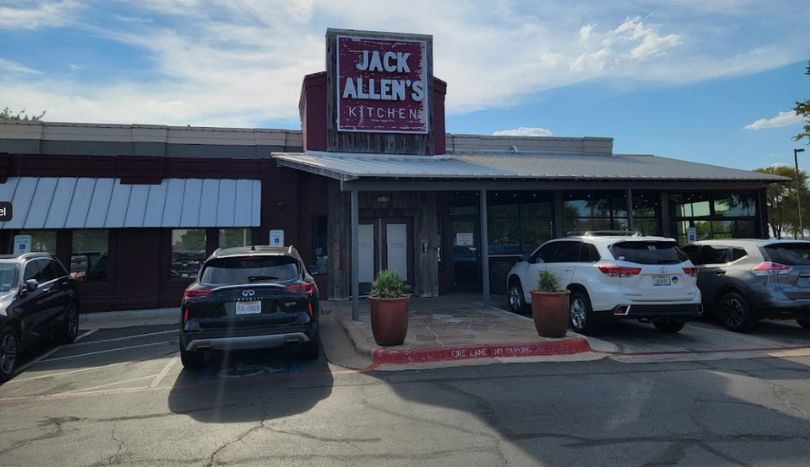 Vacation to a new place must be all about devouring local delicacies. Food has its unique way to reach the heart of any human. Jack Allen's Kitchen has cracked this code by sourcing locally and preserving the essence of Texas in its food. Try out their House Frozen Margarita and Flavored Frozen Margaritas. Sip on Pomegranate Sangria, Farmer's Market Mule, or Tito's Sage & Grapefruit Splash for more rustic vibes. Pair them with, House-Made Pimiento Cheese, Chicken Nachitos, or Crunchy Catfish and Slaw.
The weekend brunch menu includes their original:
Roasted Ribeye & Sage Hash
JAK Con Todo Quesadilla
Barbacoa Eggs Benedict
Dee Dee's Short Stack
16. Book a Ticket for the Match and Post-Match Concert at Dell Diamond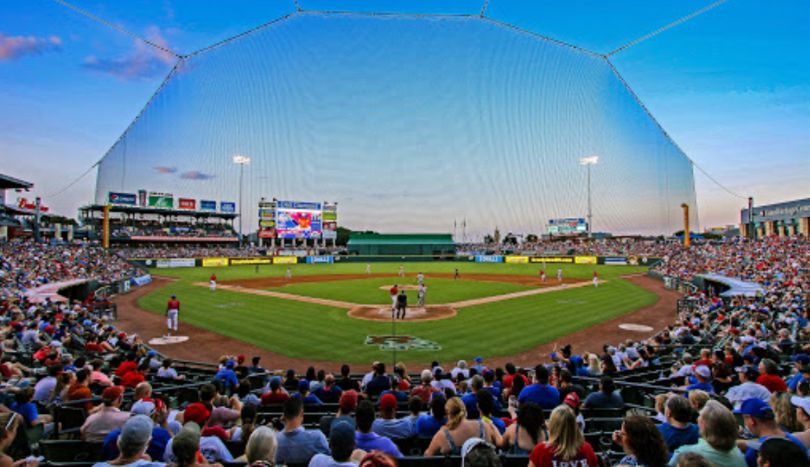 Located at the eastern end of the city, Dell Diamond is the popular baseball stadium in Round Rock. People from the surrounding cities come to watch the matches here in the season. All the matches are fun and full of exciting events. Given that, when you are in the city and love the game, head to this massive stadium to cheer your heart out. The best part of any match here is the post-match fireworks. Renowned artists perform at post-match concerts. Relaxing at Dell Diamond is one of the few summer Round Rock attractions.
17. Stop by Bluebonnet Beer Company for a Pint of Chilled Beer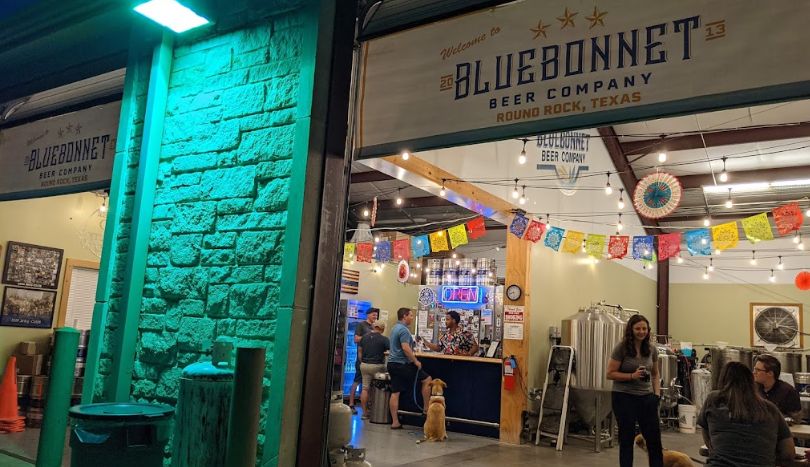 Established in 2013, by the husband and wife duo of David and Clare, Bluebonnet Beer Company has earned its fame. The craft beers speak for themselves. The outdoor setting of the brewery is perfect for spending an autumn evening, and the flavorful brews win the hearts of several people out here. They serve Cream Ale, Texas Pecan Brown Ale, American Amber Ale, and American IPA year-round. You must check some of their seasonal brews and try out a couple of pints for their ultimate customized taste. Halt your places to visit in Round Rock TX on a sunny afternoon to try out the chilled brews.
18. Brushy Creek Regional Trail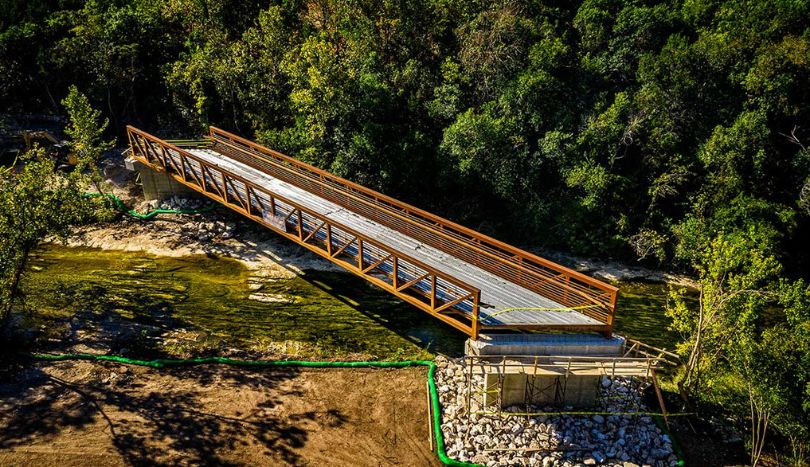 Built around the Brushy Creek River, this trail helps people to enjoy nature and engage the community with a history of development, in one place. This is a popular route for jogging, biking, walking pets, or a simple walk to breathe fresh air. Brushy Creek Regional Trail spans over 7.75 miles, covering several parks and scenic views.
The trail features splash pads, climbing rocks, kayaking and canoeing, fishing shore, swimming areas, and multiple picnic grounds as the top things to do in Round Rock TX. Families love to spend their time at the parks on this trail. You cannot go wrong with the elaborate facilities of the trail and a simple picnic.
19. Try the one-of-its-kind Menu of Red Horn Coffee House & Brewing Co.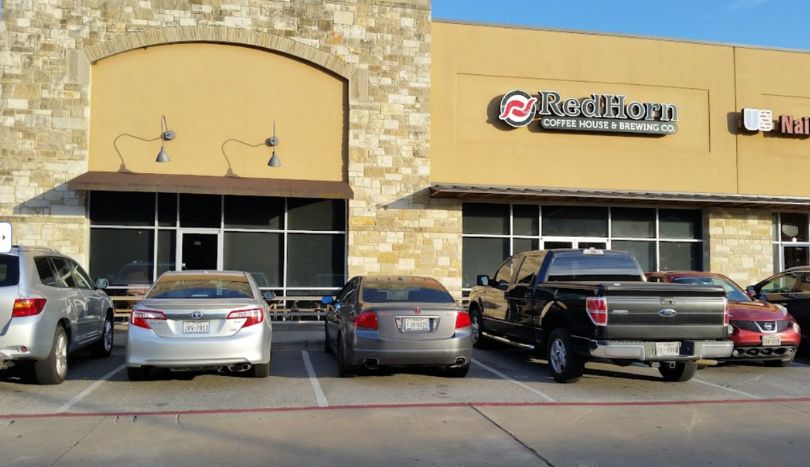 Drive 15 minutes from downtown Round Rock to Cedar Park for having the unique experience of a coffee house and a brewery clubbed together. Red Horn Coffee House & Brewing Co. has a loyal fan base and you will always find a local crowd. Locals recommend the in-house roasted coffee menu and several other unique things to do near Round Rock TX.
Iced coffee, mocha, latte, and cappuccino are the most popular caffeine drinks out here. The entire mood of the place is enhanced with selected chilled beers. They even serve on weekends. Pair your beverage with their chef's special Turkey Pesto Panini, Roast Beef Sandwich, Veggie Panini, or Classic Deli Salad.
20. Shop at The Best Stores in Round Rock Premium Outlets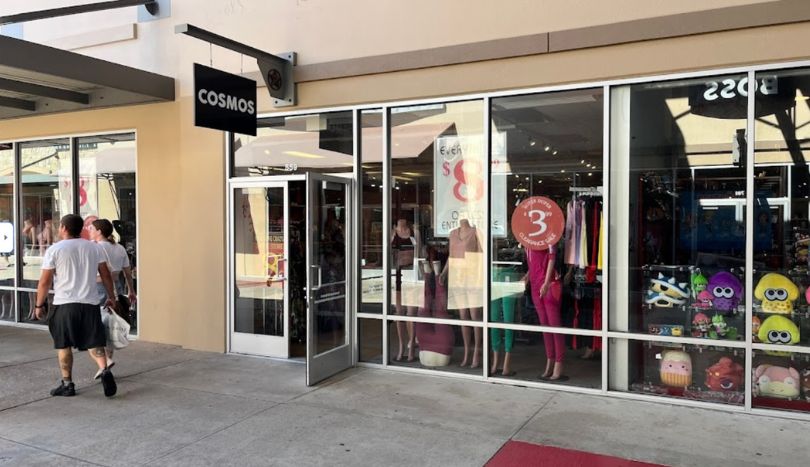 Round Rock Premium Outlets is the one-stop destination for holiday shopping for all the shopaholics out there. This premium shopping mall is spread over 200 acres and has 125 branded outlets. You will be amazed by the collection of different clothes, shoes, and accessories at the exotic outlets. Do not worry about your budget when you are vacationing at this place. Enjoy your time window shopping and grab your brunch or a full-course lunch at any restaurant within the complex. You can even catch an afternoon show at Cinemark 14 movie theater within the bounds of Round Rock Premium Outlets.
21. Immerse in the Serenity of Saint William Catholic Church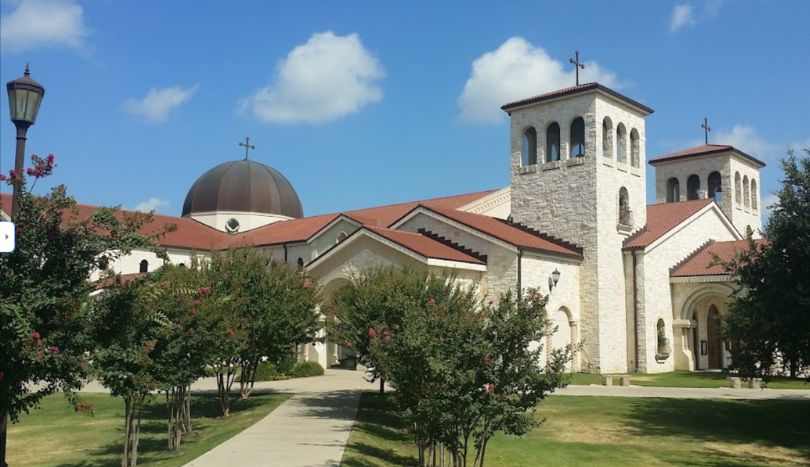 For having a peace of mind, relax in the garden of Saint William Catholic Church. This church is situated at the heart of the city of Round Rock. There are over 25,000 parishioners. The architecture of the church is noteworthy and a treat for architecture lovers. Each church building has several stories to tell. The campus has the Sacred Heart Chapel and Stations of the Cross. Take a tour of the church in this place to immerse in its peaceful environment.
22. Try Hand Rolled Doughnuts at Round Rock Donuts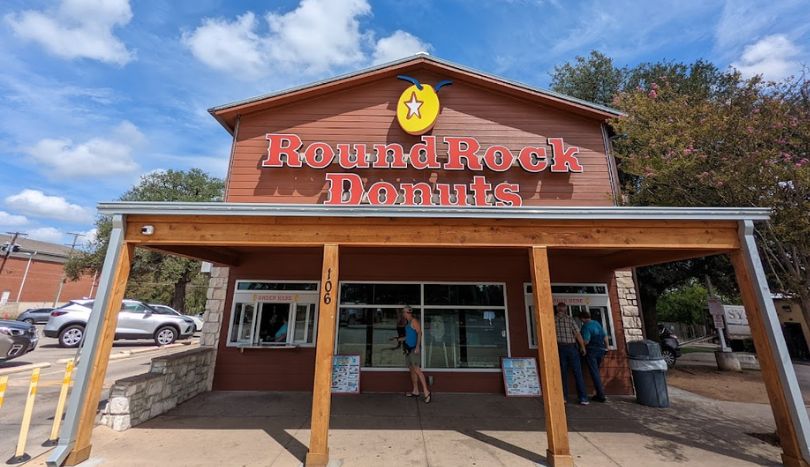 Next on the list of what to do in Round Rock Texas, is having a doughnut. Sweet treats always lit up everyone's heart. Since 1926, Round Rock Donuts has been serving its world-famous golden doughnuts (yellow or orange) to its These sweet treats are made from the original recipe of the owner. Each piece of sweetness is hand-rolled, then cut and fried to perfection.
Their popular doughnut variants are Glazed Donut, Chocolate Iced Donut, Strawberry or Maple Iced, or Texas Sized Donut. Cakes, cupcakes, cinnamon rolls, and muffins are other prominent sweet treats available here.
23. Get the American Experience at Salt Lick BBQ
BBQ is the original American Experience. You cannot go wrong with the perfectly grilled meat under a woodfire. Delicacies of Salt Lick BBQ are popular Round Rock attractions and all nearby suburbs. The place has indoor and outdoor table service, and an option for takeout, or pickup from curbside. Roasted goodness includes brisket plate, pork ribs plate, bison ribs, beef ribs, turkey, sausage, 1/2 whole chicken plate, pulled pork, or the vegetable plate. You can enjoy freshly baked homemade pecan pie, chocolate pecan pie, or cobbler with a scoop of vanilla ice cream.
24. Go on the Round Rock Walking Tour of the Historic District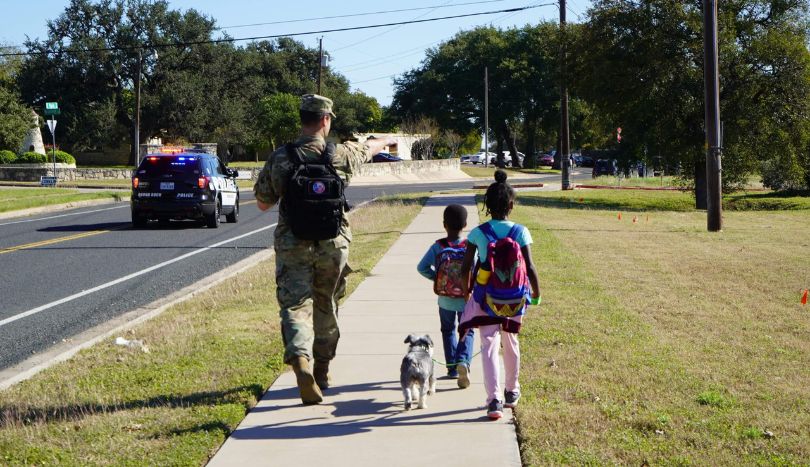 The commercial historic district is a popular tourist attraction. The diverse architecture of the buildings is spread across four blocks in downtown Round Rock. The entire distance of the tour is 1.7 miles which generally spans over 90 minutes. You get to see buildings from the 1870s-1950s.
Historic buildings, homes, shops, and other places of importance are plotted on several maps. Stop pondering about what is there to do in Round Rock Texas and go on this free walk tour with your family to have a fun time learning about the city.
25. Escape the Heat at Rock'N River Water Park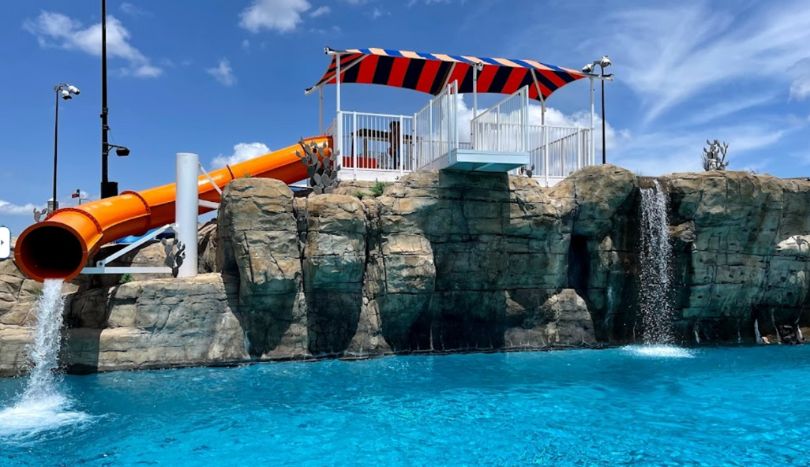 Water parks are the best options to escape the heat in summer in Round Rock TX. Situated within Old Settlers Park, Rock'N River Water Park serves as a cheap option for water parks. This place has several water games, rides, activities, and best things to do in Round Rock. Families can rent cabanas, bungalows, umbrellas, or an octagon to escape the sun. Children can have a safe time at the water park with their wristband system. They have categorized the wristband color as paper height and slides that can be accessed.
26. Wine Tasting at Bent Oak Winery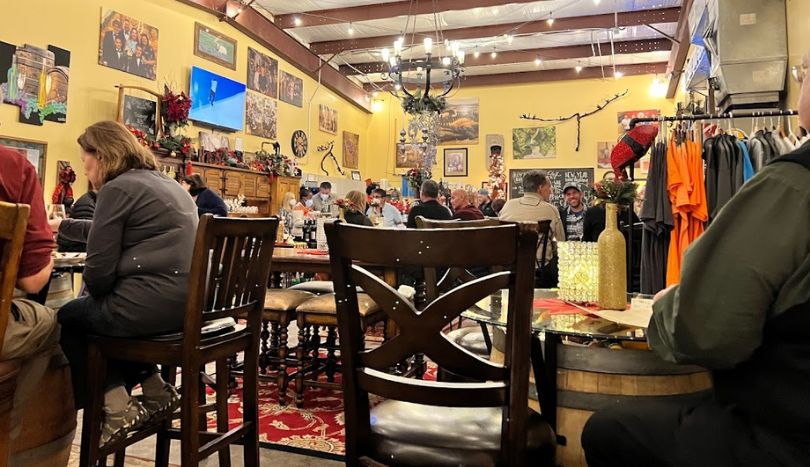 Taste the essence of the east Texas range, California's Russian River Valley, Texas High Plains, and Sonoma Mountain at Bent Oak Winery. Located just 15 minutes from Round Rock, has the best wines and unique things to do near Round Rock TX. Plan an afternoon to relish the aged flavors of their red and white wines. They offer wine tasting with exotic food pairings at this beautiful place. Bent Oak Winery even has a special menu for the weekends, offering food and wine pairings at a minimal cost.
27. Book Your Stay at Kalahari Resort to Enjoy Their Indoor Water Park
Kalahari Resort is a popular name in America. They claim to have the largest indoor water park and offer the best Round Rock activities. Book your stay at this resort to enjoy the coolest water park with your kids. The park has exciting activities and thrilling rides for people of all ages. Barrelling Baboon, Cheetah Race, Coral Cove, Dungeons of Hout Bay, and Lost Lagoon are a few of its top thrilling rides. Additionally, they allow their visitors to spend some time at the water park even after check-out.
Where to Stay in Round Rock TX (Texas)?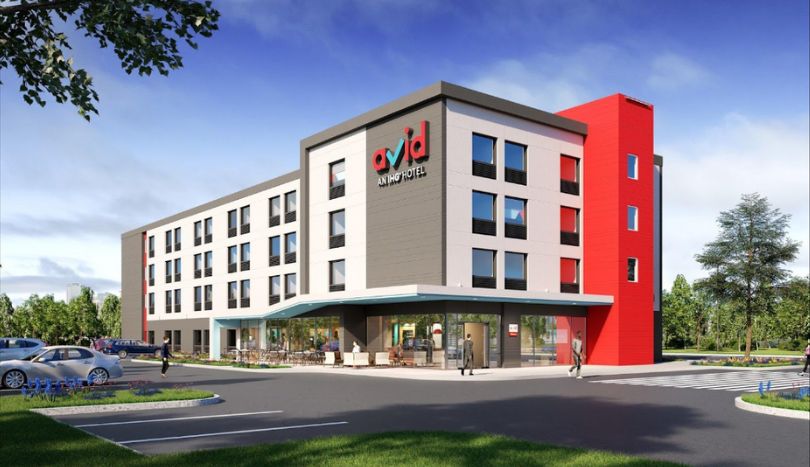 Finding the perfect place to stay during a holiday is an important task. However, you will be covered with the following options to book your bed. Budget stays at Round Rock include the La Quinta by Wyndham and Microtel Inn & Suites by Wyndham. Even Motel 6-Round Rock is a good option to save a few dollars.
Comfort is an influential factor in choosing any stay. Assuming that you don't mind splurging a little bit, then Ruby Hotel & Bar, Aloft Austin Round Rock, and Avid Hotel Austin-Round Rock must be your go-to options. With those extra dollars, you can enjoy several amenities during your stay.
Final Thought
Round Rock offers the best of every experience. The restaurants within the town are known for their authentic Texas flavors. The winery and breweries know the secret to quenching the thirst of travelers. Families have the opportunity to engage their kids in exciting and safe activities. Quintessential trails and parks are the best for a must-needed digital detox. All in all, a trip to Round Rock with all the romantic things to do in Round Rock will satiate your heart.
FAQs: Explore Central Texas with 27 Things To do in Round Rock TX
What to do in Round Rock?
Take the Walking Tour of the Historic District of Round Rock to learn more about this city. The tour is 1.7 miles from here and will hardly take 90 minutes. Next, take the Brush Creek Regional Trail to explore the beautiful mother nature.
What are the fun activities to do in Round Rock?
Tom Foolery's adventure park and Kalahari Water Park are some of the BEST things to do in Round Rock. Both these facilities are available at the Kalahari Resort and can be availed by the visitors. Kids will love all the activities lined up for them.
What is the best restaurant in Round Rock?
Greenhouse local craft food is the best restaurant to offer Texas flavors to visitors coming to this place. They source fresh ingredients for preparing their delicious food. The farm-to-table delicacies can be paired with a locally sourced craft beer or wine.
What are the activities to do with kids in Round Rock?
Visit the Altitude Trampoline Park for fun jumping time with your kids. They have several secured jump areas for all age groups for ultimate fun. Take your kids to 'Play For All Park' to explore the variety of activities designed for all abilities. This park can offer important educational discourse for your kids.
Where to go in Round Rock Texas?
Round Rock attractions include Dell Diamond stadium and Old Settlers Park. The Dell Diamond stadium hosts the best baseball game in the area and attracts a huge chunk of the audience every season. Nearby Old Settlers Park is popular for its sports facilities and picnic options.
See More in Texas:-