There is no dearth of amusements and joy as you would be surrounded by the best things to do in Denton TX (Texas).
Dallas or San Antonio is typically the first cities that pop into your mind when you think about Texas. You may not be familiar with Denton, yet it is the site of some of the most exciting events and memorable things.
Denton, Texas, is a fantastic destination. There are plenty of art, history, and fun activities at your disposal. There are live music bars that feature local bands, museums that highlight the city's history, and outdoor activities that will keep you busy all day.
This list can guide you around town if you're looking for a pleasant weekend getaways in Texas! Here are interesting things to do in Denton, from hiking at Lake Lewisville to exploring downtown shops, visiting one of those chic cafes, and much more.
Here are the 20 best things to do in Denton this weekend – 
1. Watch the play at Campus Theatre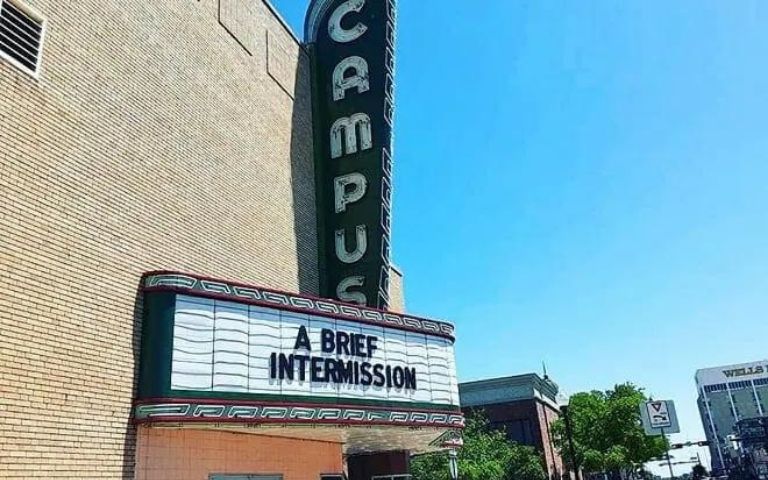 One of the best places to visit in Denton, Texas is the theatre on the University campus which is popular among the students and locals. Campus Theatre is one of the first places to visit in Denton, Texas. The UTD campus theatre is popular among students.
They gather to attend the student and faculty-produced shows. The theatre is a fantastic place to improvise on acting skills. Opened in 1949, it offers permanent shelter to all performing arts organizations.
Why you should go: This theatre hosts a variety of shows for locals and guests, ranging from musicals to film festivals. It also has a long history, having hosted the legends like Warren Beatty, Ray Charles, and John Wayne. Look through their website for shows or events that suit your taste. This is one of the cool things to do in Denton Texas. 
Primary Attraction: The appearance of the ghost of its theatre manager J.P. Harrison, is reported to still be there these days. Spooky activity has been reported by performers and personnel, including missing items, flashing lights, and footsteps when no one is there. It may not be a haunted house, but a haunted theatre stalked by the cheeky Mr. Harrison could be just what you're searching for.
Address – 214 W Hickory St, Denton, TX 76201
2. Learn history at Courthouse on the Square Museum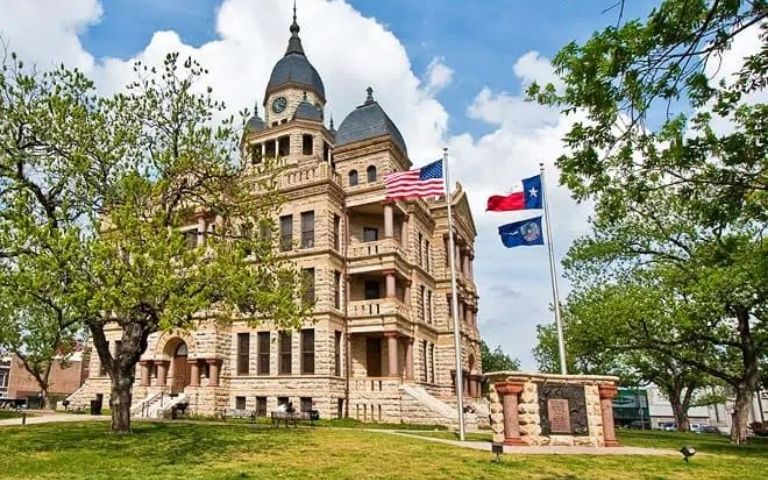 This monument, which dates back to the 18th century, is one of Denton County's most well-known and recognizable landmarks. This former courthouse serves as the focal point of the downtown square.
Why you should go: The museum is a famous tourist destination, with many well-known musicians and artists hosting events throughout the year. The museum also offers guests an overview of the town as well as its citizen's contributions to the county's rich legacy. A substantial portion of this courthouse has been transformed into a prominent exhibition.
Primary attraction: Currently serves as a historic landmark for Denton County. It serves as a museum and John B. Denton's gravesite. Throughout the year, seminars, galleries, and cultural gatherings keep this local treasure vibrant as a place to learn about the past. These are the cheap things to do in Denton TX.
Address – 110 W Hickory St, Denton, TX 76201
3. Go on an Hourly Trip to Dallas with A-Train
For just 1.50 USD, you can visit Dallas and Austin on the 21-mile interurban light rail line. From Denton, the day trip to Dallas is made cheap and convenient, thanks to A-Train.
Why you should go: The A-train offers more than simply a quick and efficient way to get from Denton to Dallas. While it's a little slow, it's a safe, clean, and peaceful way to avoid Dallas traffic. It will also reward you with breathtaking views of downtown Dallas.
Primary attraction: Take a trip to Dallas and admire the views along the route. You may read a book throughout the trip because it is so long. You can also use this route to discover Denton's beautiful attractions. These are the ideal things to do in Denton TX this weekend.
4. Learn Denton's History Through Bayless Selby Museum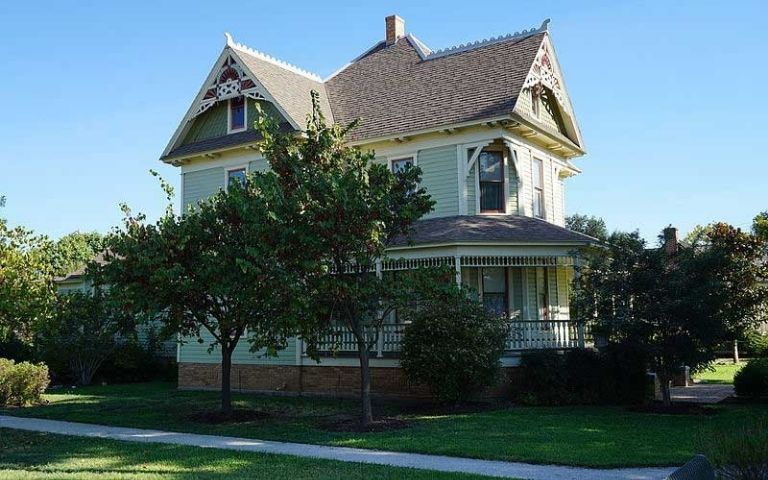 Located in Denton's Historical Park, is a Victorian-era mansion that serves as a picturesque setting to the Denton Community Market.
From a vintage grand piano to an antiquated doctor's office equipped with ancient artificial hearts, lung scissors, and more, the interior of the house is decorated with goods and relics that give a look into what life was like in Denton County in the early 1900s.
The museum also allows visitors to book special events online, which are always free. So pay a visit if you're interested in learning more about this fascinating chapter in North Texas history. Make sure to include this in your Denton TX bucket list.
Why you should go: It houses antiquities dating from pre-colonial eras to the present that answers your curiosity about life in North Texas before the 1800s. The museum is open daily from 10:00 a.m. to 4:30 p.m. during the week and from 10:00 a.m. to 7:30 p.m. on Saturdays. Free entry and convenient parking are provided. Visit here if you're planning free things to do in Denton Texas.
Primary attraction: Mr. Bayless is said to be haunting his old house even today. The story is he attempted to retrieve his gun from the house after being stabbed but tragically died instead. Weird footsteps from the top floor, missing stuff, and strange whispers have all been reported by visitors.
Address – 317 W Mulberry St, Denton, TX 76201
5. Enjoy Jazz Music at Little Chapel-in-the-Woods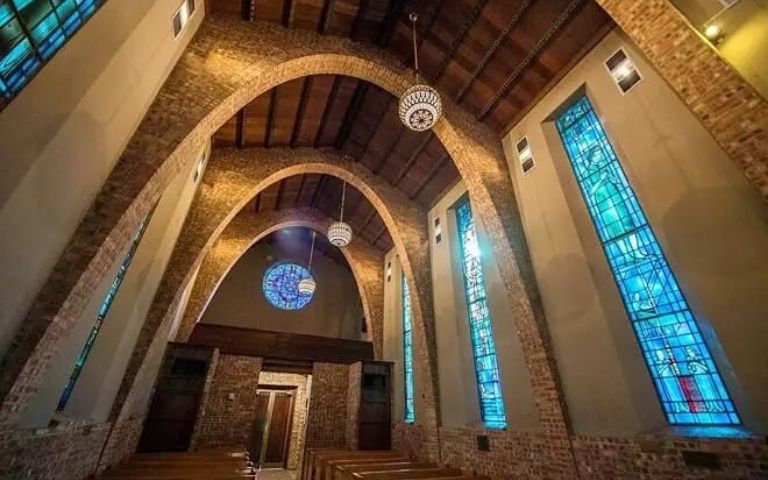 The Little Chapel in the Woods is a quiet, nondescript chapel hidden in the woods and is one of Denton's most popular chapels. Because of the chapel's popularity, numerous other chapels have been built to serve the weekend crowds that visit Little Chapel.
Why you should go: Looking for romantic things to do in Denton Tx? Well, the little chapel in the woods is a treasure for weddings, receptions, christenings, condolences, and festivals because of the serene setting around the chapel and the stunning arched windows.
Primary attraction: This medieval-era structure has exquisite glass windows, brick walls, and hand-carved furniture in the rows. Tea light candles arranged along the boundaries, an orchestra, a jazz music band, and brightly lit glass globes are among the other elements. The exterior is surrounded by beautiful, lush scenery, which provides an ideal setting for great shots.
Address – 415 Chapel Dr, Denton, TX 76209
6. Sea Life Grapevine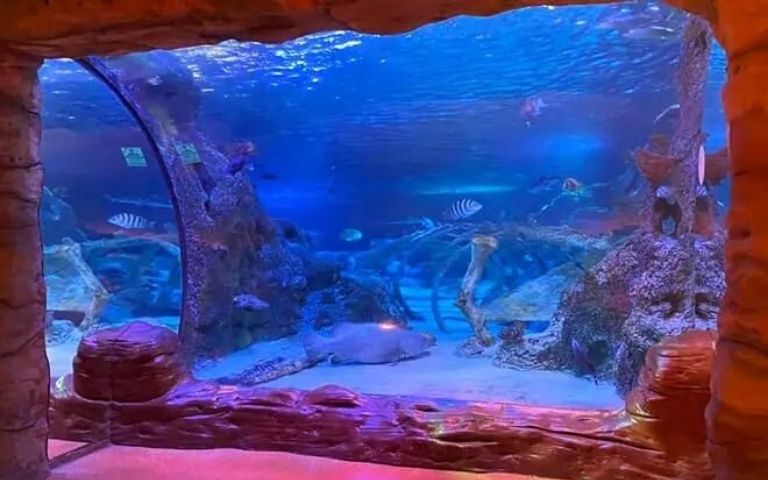 You've watched Finding Dory an umpteenth time or binged on the Shark Week show on the Discovery Channel. At this Grapevine aquarium, you may get personal with some of your water buddies.
This 45,000-square-foot aquarium, located inside Grapevine Mills, houses a variety of marine wildlife, including octopus, sea turtles, sharks, and crabs.
Why you should go: This two-story spectacle features over 30 showcases hosting thousands of sea creatures, including both exotic marine and native freshwater sea life. These are the best things to do with kids in Denton.
Primary attraction: Experience what it's like to rescue sea turtles at the Sea Turtle Rescue Centre, and meet the fresh victims in the sea turtle rehab who are getting ready to be released. Remember to inquire about the wonderful seminars and broadcasts, as well as exclusive behind-the-scenes visits.
Address – 3000 Grapevine Mills Parkway, Grapevine, Texas 76051
7. Explore the Book Warm Inside You at Blagg-Huey Library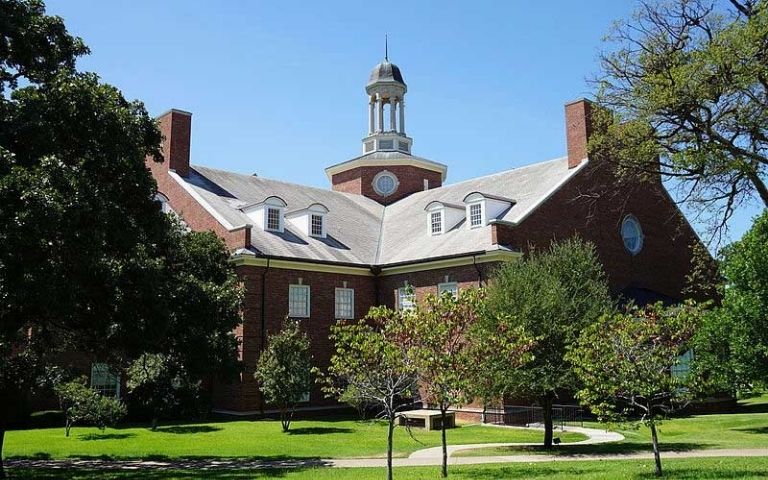 This library is on the Texas Woman's University campus, and it was only a short drive from the Downtown area. It boasts marble floors and chandeliers and is three stories tall. They have a small exhibition on the art and life of America's prominent writers like Virginia Wolfe, Mark Twain, Ernest Hemmingway, and more.
Why you should go: You can use your mobile device or laptop here that also has a wide range of electronic tools at your disposal. This is beneficial for individuals who are unable to digest the digital versions of the book due to vision, compatibility, learning difficulties, or any other considerations.
Primary attraction: Take a look inside the library and enjoy the bright and sunny ambiance. Then grab a book and relax in one of the library's comfortable chairs. You can also visit its Starbucks on the first floor and observe the exquisite details. They also provide a variety of low-cost events and activities for children so that every family can participate. This is one of the ideal things to do in Denton for kids.
Address – 307 Administration Dr, Denton, TX 76201
8. Experience What it is Like to Be a Firefighter at Denton Firefighters Museum
Housed in the courtyard of the iconic Central Fire Station, it is home to hoses installed since the 18th century, machinery from a 1935 scissor lift, sprinkler systems, fire balloons, headgear, costumes, and reports dating back to the 1920s. Five life-like replicas depicting fireman gear over the decades are also on show at the museum.
Why you should go: The museum takes visitors on a trip to commemorate the courageous firefighters of yesteryears. The museum houses a wonderful collection of artifacts as old as the 1700s to the present day, allowing visitors to travel through time and see how firefighting has evolved over the previous centuries.
Primary attraction: The museum is open Monday through Friday from 8 a.m. to 5 p.m., and entrance is free. Guided tours are available in groups. Please come in, put on a uniform, and be ready to travel across time. Come and go as you wish, but don't forget to sign the guestbook to leave your impression as this is one of the free things to do in Denton Texas!
Address – 332 E Hickory St, Denton, TX 76201
9. Soak into the Natural Beauty at Clear Creek Natural Heritage Centre
Located in the upper basin of Lake Lewisville, it offers locals and visitors unrivaled natural, educational, and sporting options. It was mainly developed to protect and restore unique bottomland and highland meadow habitats near the confluence of Clear Creek and the Trinity River.
Why you should go: It offers more than 5 miles of family-friendly trekking routes across a range of ecosystems, including a 3.2-mile outer loop. The trails are pet-friendly.  Check the Clear Creek website for weather updates before venturing out.
Primary attraction: In addition, Clear Creek offers free practical learning given by competent staff and community leaders. Organic farming, rainwater harvesting, decomposition, and vermiculture are some of the main highlights of the course and are the most fun things to do in Denton. Registration is required due to limited space. Workshops are available Monday to Friday.
Address – 3310 Collins Road, Denton, TX 76208
10. Enjoy Lakeside Retreat at Doubletree Ranch Park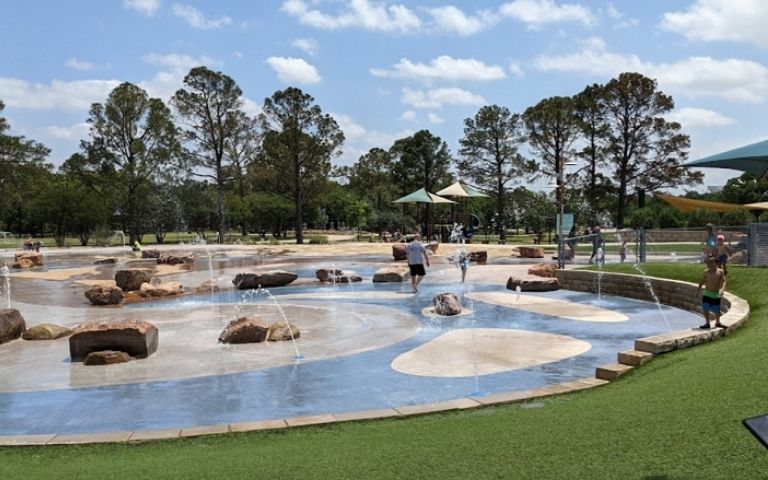 This 38-acre former dude ranch has been an iconic landmark for more than 60 years and is a lakeside retreat. There are many well-kept hiking trails around the park.
Everything in the park pays homage to the history of a legendary western ranch perched atop a hill with a creek running through it. The Grand Lawn is seen from the pavilion. Instead of the artificial setting found in most splash pads, the park conjures a natural aspect.
There is also a lovely lakeside that is the ideal location for your fantasy outdoor elegant wedding, with a handful of pavilions available for rent. Birthday parties and other celebrations can be hosted at the farmhouse in the backdrop.
The park is surrounded by lush green vegetation that fits in perfectly with the brightly colored blossoms. The entire scene is breathtaking!
Why you should go: There is also a lovely lakeside that is the ideal location for your fantasy outdoor elegant wedding, with a handful of pavilions available for rent. The splash pads accessible here allow children to play and bounce around.
Primary attraction: The splash pad, which was supposed to look like a natural creek, is cluttered with large stones. On-site facilities include lavatories and picnic tables. There is also a pavilion which is not just a popular venue for nightly performances, but it is also a popular weekend hangout only if you're looking for things to do in Denton this weekend.
Address – 310 Highland Village Rd, Highland Village, TX 75077
11. Pose Yourself at The Chairy Orchard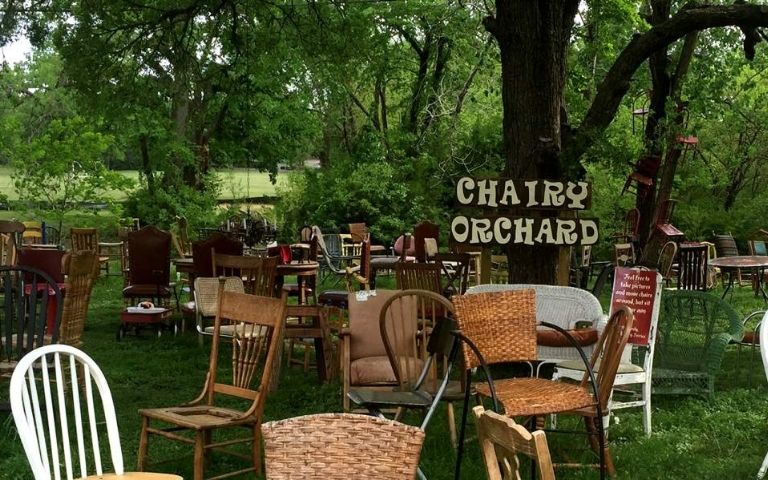 Denton is a unique community that integrates city life and university life with progressive neighborhoods populated by families and students.
The Chairy Orchard, a deserted field lined with thousands of chairs, is a square in the heart of one such neighborhood, and is wedged between two houses.
The orchard was created by Judy and Ann, who is now known as the chairy angels. They have accumulated thousands of chairs of various shapes, styles, and genres. You'll come across a rickety recliner, a barbershop washer chair with the hood still on, flat back chairs, lawn chairs, baby chairs, and just the chairs! Enjoy a hammock swing or pay your respects at the Cemechairy. You could say, the most weird things to do in Denton Tx, but worth the time.
Why you should go: Professional and amateur photographers alike frequently tour this location. The Chairy Orchard is the ideal location for wedding photos, engagement family portraits, graduation photos, and Instagram-worthy images.
Primary attraction: Every trip to the Chairy Orchard is a little different from the one before it. Seasonal or holiday-themed chairs will also make an appearance!
Go for this place if you're looking for romantic things to do in Denton Tx. A happy couple can secure a lock with their names as a confession of their love along the back of the orchard's metal fence, colloquially known as the Locks of Love Cherish Wall. The keys are then placed in a nearby lockbox or preserved as a keepsake.
Address – 1426 Churchill Drive, Denton, TX 76209
12. Take a Shopper's Stop at Downtown Square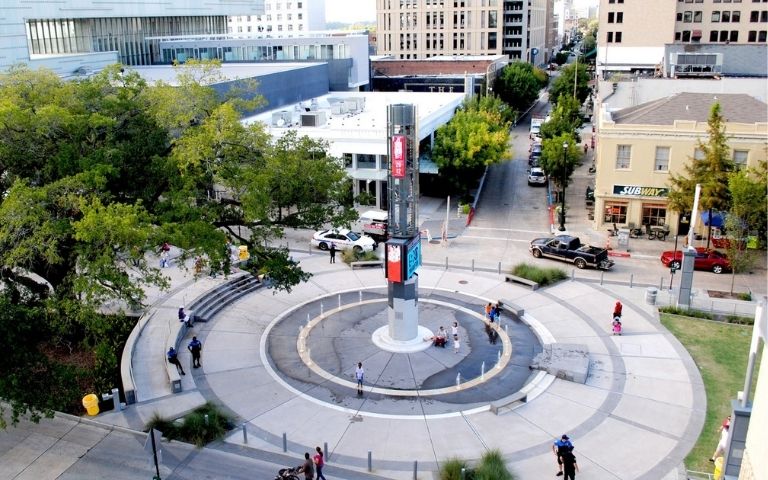 It is Denton's premier dining and shopping venue and the best things to do in Denton at night.
The square that centered around the old courthouse and other historical landmarks is a popular hangout for college students, or families looking for fun on weekends.
The Square has it all, including live music, local eateries, boutiques, and curiosity shops.
Why you should go: Since the late 1800s, the Square has served as a hub for commerce and trade. Dollar stores, supermarkets, theatres, a saloon, and the opera house, which is now Recycled Books, were among the first known landmarks. Much of downtown Denton's architectural heritage has been conserved or renovated, with the majority of the area being listed on the National Register of Historic Places.
Primary attraction: The streets of downtown Denton are lined with boutiques, cafes, pubs, auditoriums, and more, while several annual festivities take place in and around the region. If you're coming here with friends and family, enjoy coffee from Jupiter House on the courthouse terrace, dessert from Beth Marie's, or perhaps a glass of red wine from The Chestnut Tree.
Address – 111 N. Elm St. Denton, Texas 76201
13. Lone Star Indoor Sports and Event Centre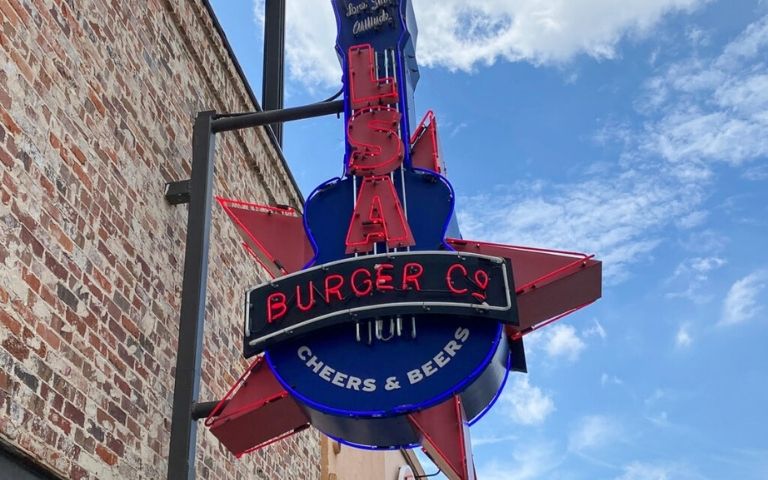 One of the greatest roller skating rinks in Denton, TX, is a 1 story indoor roller skating rink that remains operational 365 days a year.
Weddings, birthday parties, sports practices, and other private events are all possible at Lone Star Rink. It remains open for events, ice hockey, aerial silks, and practices seven days a week. This place is for you if you're planning fun family things to do in Denton TX. Come and relax in a spot where the weather is always ideally indoors!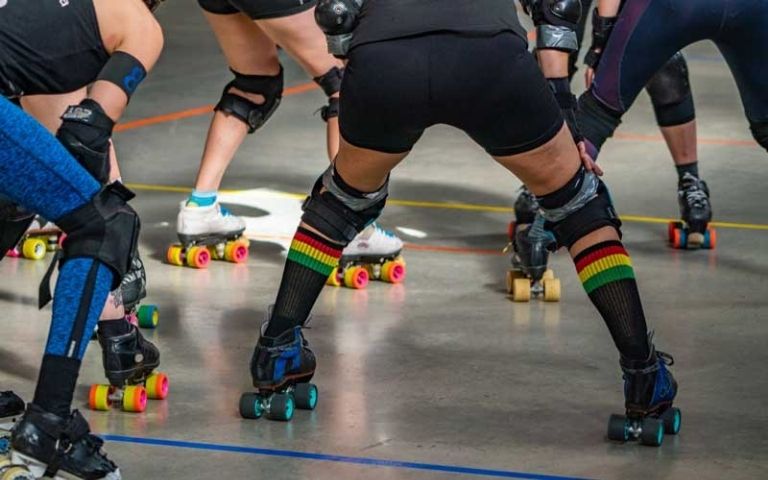 Why you should go: The newest addition to Denton's attraction is the 27000 square feet of state-of-art soccer, ice, and hockey fields. With its vast choice of sports facilities and high-quality service, it also attracts both athletes and visitors.
Primary attraction: One of the biggest attractions at Lone Star Indoor Sports Roller is roller skating for all ages. Skating is a terrific way to get some exercise and get out of the home – besides, skating is fun! 
Address – 222 S Mayhill Rd #101, Denton, TX 76201
14. Feed Giraffe at Frank Buck Zoo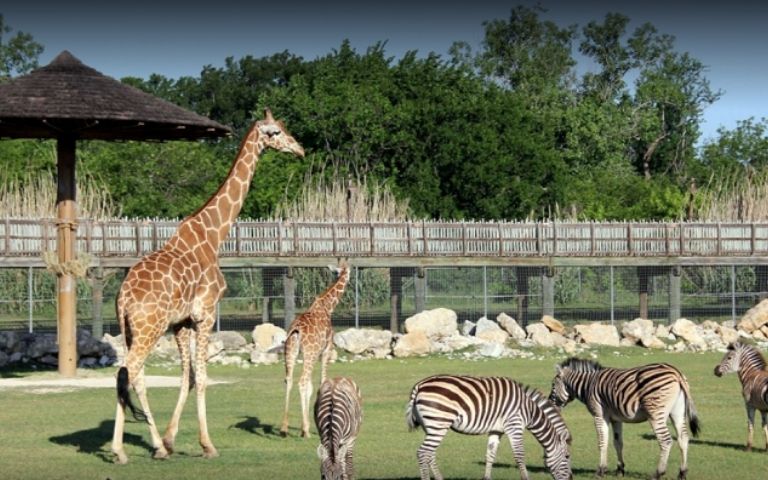 Recognized by the Zoological Association of America as home to around 130 wildlife species. From the elevated walkway that circles the mixed-species African savannah exhibition, get a birds-eye view of the entire ecosystem.
There is a dining deck at the zoo where you can host your next birthday bash or reunion. This package includes exclusive use of the party deck for the 3-hour duration of your reservation, a twenty-minute small animal meeting, goat feeding, and an all-day zoo entrance.
Why you should go: Animals on the exhibit include Vietnamese pot-bellied pigs, yellow-naped amazon, leopard tortoise, helmeted guinea fowl, clouded leopard, a miniature horse, ring-tailed lemur, American alligator, Asian small-clawed otter, Burmese python, reticulated giraffe, ostriches, flamingos, whistling ducks, black vulture, and great horned owl. Vouch for this place as things to do in Denton for kids.
Primary attraction: Learn all about creatures from the people who look after them! You can book a tour as the revenues from these excursions help collect funds for local and international conservation efforts. Reservations are necessary for Saturday and Sunday tours, which begin at 10:00 a.m. Visit the Frank Buck Zoo website for more information and to book a reservation.
Address – 1000 W. California Street, Gainesville, TX 76240
15. Encounter the Exotic Wildlife at Sharkarosa Wildlife Ranch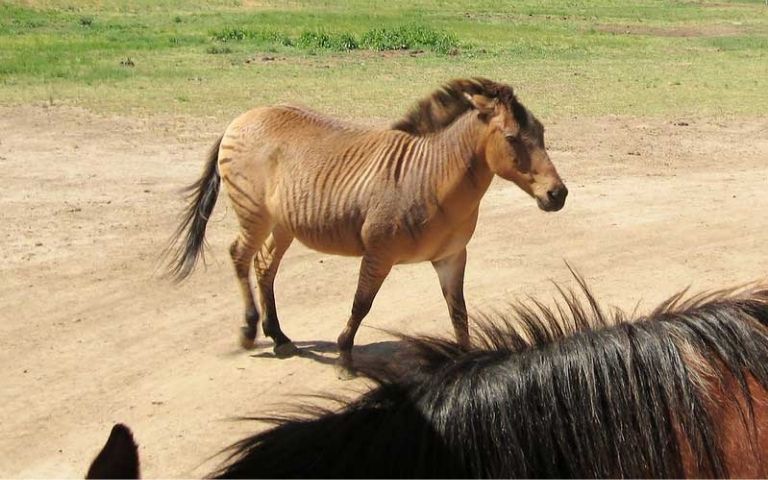 A ranch on the outskirts of Denton that sits on the 126 acres of stunning vistas near Lake Ray Roberts offers a unique and personal opportunity to interact with critically endangered exotic wildlife.
Why you should go: If you're looking for fun things to do in Denton Tx this weekend then is where you need to head to. This location has a really peaceful and serene feeling. They have wonderful, caring personnel that are well educated about the animals and have studied them. You'd learn about various animal species and have the chance to get personal with the ones you want.
This is an excellent site to take your children for wildlife awareness, the importance of the preservation of wildlife, and a hands-on encounter with these beasts.
Primary attraction: Animals on the exhibit include white tiger, grant's zebras, white-tailed deer, capuchin monkeys, African-crested porcupines, red kangaroos, two-toed sloths, bobcat, pere David's deer, ring-tailed lemurs, red kangaroos, alpaca, zedonk, zorse and American black beers
Address – 11670 Massey Road, Pilot Point, TX 76258
16. Pamper The Kid In You at Water Works Park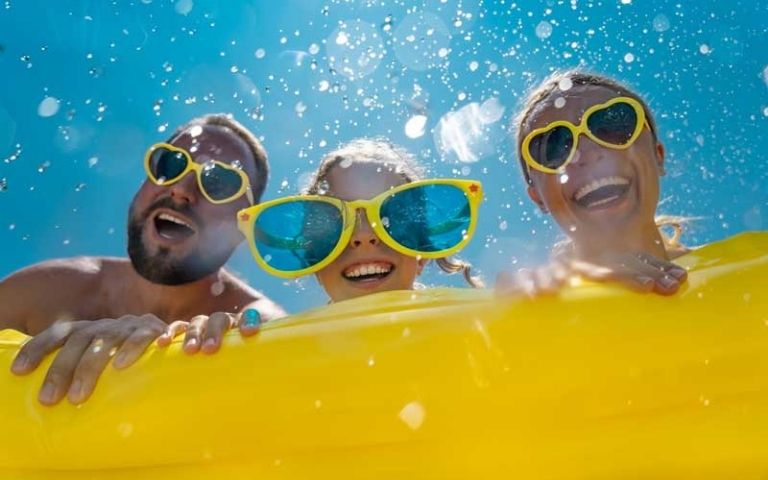 The kid-friendly water park is a must-visit attraction in Denton as it offers cascades, water slides, an outdoor playground, and picnic tables for your family.
This Denton-area water park is open from the end of May until the beginning of September during the long Texas summer season.
Why you should go: The water park caters to all age groups, with no upper age limit for enjoyment. Experience the sea waves, soak into the water slides, show your swimming skills in the pool, or simply have a drink with your legs in the water.
Primary attraction: A children's play area, a slow-flowing waterfall, four big water rapids, and a sand volleyball court are the main highlights of the park. Party and picnic facilities, an outdoor arena, and plenty of green space are among the park's other amenities. Count this place under 'things to do with kids in Denton' list.
Address – 2400 Long Rd, Denton, TX 76208
17. Take Lovely Tulips as Souvenir From Texas Tulip Farm
For Spring blooms, look no further than North Texas. In the suburbs of Denton, the Texas-Tulips is a picturesque tulip field that comes in about 100 different varieties, with availability changing with the season.
Why you should go: Nothing symbolizes spring like a bouquet of fresh tulips, which come in a rainbow of colors. Here are just a few of the beautiful tulip varieties that you may encounter all season: Texas Gold, Texas Flame, American Dream, scalloped, flamingo, and multicolored tulips, to name a few.
Primary attraction: Bring your family and friends for tulip picking in a beautiful setting ideal for Instagram feeds. Tulip-picking baskets can be found lying over the 6-acre field. Texas-Tulips will wrap your basket after it has been filled with special instructions for storing your bouquet at home. The price of each tulip stem is 2.50 USD. The visitor's entry fee is 5 USD. These are the most cheap things to do in Denton today and of course the prettiest in town.
Address – 10656 FM2931, Pilot Point, TX 76258
18. Pay Homage to the Martyrs at Texas Veterans Halls of Fame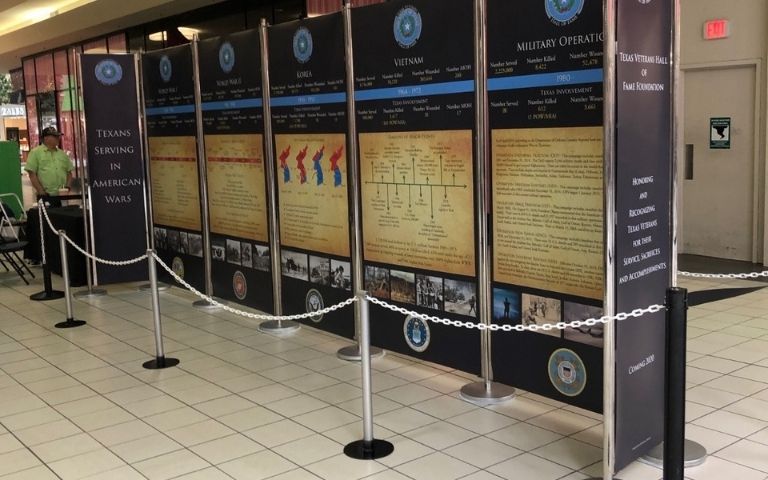 The museum was founded to raise awareness of Texan Veterans' lifetime contributions following exemplary military service. Texas The Veterans from Texas who have served their country honorably in the military and who continue to serve and inspire their communities and state have been chosen for recognition.
Why you should go: Texas has a rich military history, with museums for veterans all across the state. None of these organizations, however, are solely dedicated to individually honoring Texas Military Veterans for their remarkable service, contributions, and triumphs. With the Texas Veterans Hall of Fame, Texas now has that venue.
Primary attraction: Adults can immerse themselves in a "War Remains" virtual reality, which depicts the trenches of WWI. Tunnel Rat and Hanoi Hilton exhibitions are on show at the museum, and they depict the lives of soldiers and POWs in Vietnam. Visitors can also look for a veteran and read about their experiences. It is one of the free things to do in Denton. If a visitor wishes to visit the burial, GPS coordinates for the exact site will be provided.
Address – Golden Triangle Mall, Suite L19, 2201 South Interstate 35 East, Denton, TX 76205
19. Have a Spooky Time at Parker House Haunted Attraction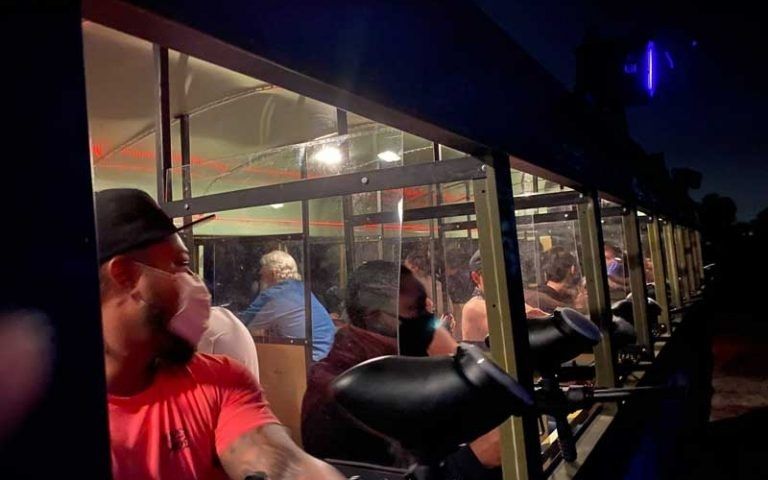 If you enjoy ghostly attractions, the Parker House in Denton, Texas, is a fascinating and unforgettable experience for your entire family.
Located 2 miles west of I-35 and Rayzor Ranch on University Drive, recounts the narrative of a funeral house and cemetery where gruesome events from the past are re-enacted 365 days a year.
Why you should go: The location is great for people of all ages to relax and enjoy themselves. You'll need about 30 minutes to complete the haunt, which will undoubtedly fascinate you and your children. You can enjoy many shows on diverse themes that the venue offers and have a fantastic time as this is one of the weird things to do in Denton Tx.
Primary attraction: The Parker's Mortuary, the Parker Plantation, and Ratliff's Sanitarium are the three main attractions at this Denton haunted house. Tickets for general entry are $25, and fast passes, which allow you to skip the general admission line, are $40. Only cash is accepted.
Address – 8550 W University Dr, Denton, TX 76207
20. Unwind Yourself at Ray Roberts Lake State Park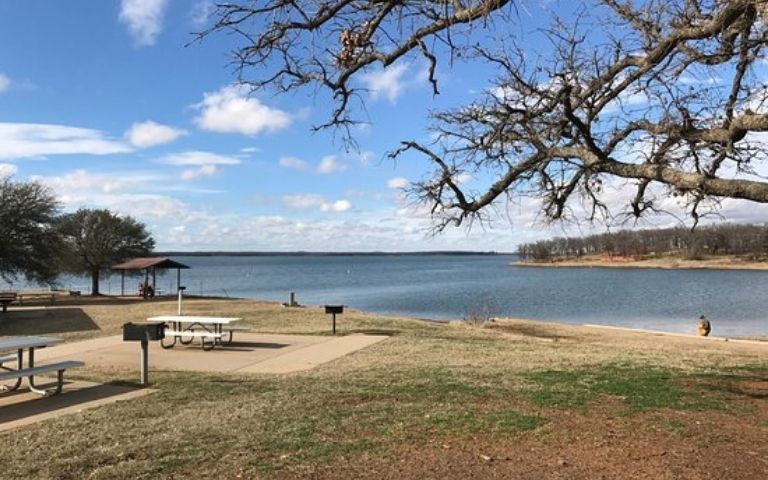 Just an hour north of downtown Denton, you can reconnect with nature as you can spend the entire day or the weekend at Ray Roberts Lake State Park.
There are nine campsites at Ray Roberts Lake State Park. Johnson Branch, Isle du Bois, and Jordan all include recreation and camping facilities. Hiking, angling, and other activities are available in the Greenbelt Corridor. Boating ramps are available at six satellite units.
Why you should go: On land, you can go trekking, camping, cycling, horse riding, or skateboarding. On the water, you can swim, kayak, or bait a hook in a fishing pond or the lake. Shooting, landscape gazing, or simply relaxing are all options. One of the best things to do in Denton Texas, and is a must-visit attraction.
Primary attraction: Full-service hotel Ray Roberts Lake Marina located at the Sanger unit, whereas the Jordan unit has Lone Star Lodge and Marina. Book a stay at Lone Star Lodge. It has group walk-in tents, four picnic tables overlooking the lake, and a meeting lounge for your next social gathering.
Where to Eat in Denton, Texas?
We have compiled a list of the best restaurants in Denton to assist in planning your culinary excursion –
Oldwest cafe – One of the best-rated restaurants in Denton for its delicious food and casual dining. Their in-house specialty – the Bull Rider – features chicken fried steaks and eggs.
LSA Burger Co – Try their Waylon Burger which comprises Mayonnaise, mustard, and grilled steaks. Located just across the road from the Denton County Courthouse.
Rooster's Roadhouse – Located in close proximity to the Texas Woman's University offers the tastiest BBQs delicacies as you can club it with a draught beer.
Texas Roadhouse – It's one of the most popular places to visit since it has laid-back vibes with a jukebox and a live band to keep you entertained. An All-American Cheeseburger filled with signature Argentinean beef is a must-try.
Where to stay in Denton, TX?
From convention and family-friendly hotels, to cost bed-and-breakfast, the city offers just the right choice to make your stay convenient and comfortable. The best of Denton include –
Marriott Bonvoy – Experience luxury bedding, WiFi, outdoor pool access, and a fitness center at the hotel. Complimentary breakfast and healthy dining options are available.
Knights Inn Denton – Comes with clean and spacious rooms as rooms are fully equipped with basic amenities like a microwave and refrigerator. The University of North Texas and Lake Lewisville are in close proximity to the hotel.
Springhill Suites by Marriott Denton – The hotel offers an indoor pool and a 24-hour fitness centre. There is an in-house restaurant called Lone Oak Bar & Grill. Bayless Selby Museum is located nearby.
La Quinta Inn and Suites – Rooms are equipped with a microwave, refrigerator, fridge, and hairdryer. It offers an indoor pool, bathtub, and complimentary breakfast.
Bottomline
All these things to do in Denton are handpicked and without fail, there are ways that you can spend a day where everything is doable. It's not just one or two activities that you can squeeze in but if time permits, then you can consider doing them all. You will be able to see other cities' attractions along with Denton's own must-sees. Yep, this list has you covered!