Booking a trip in November is a smart idea if you enjoy travel and good deals equally. You'll enjoy lots of benefits when you go at this time because it's often a transition month for many locations.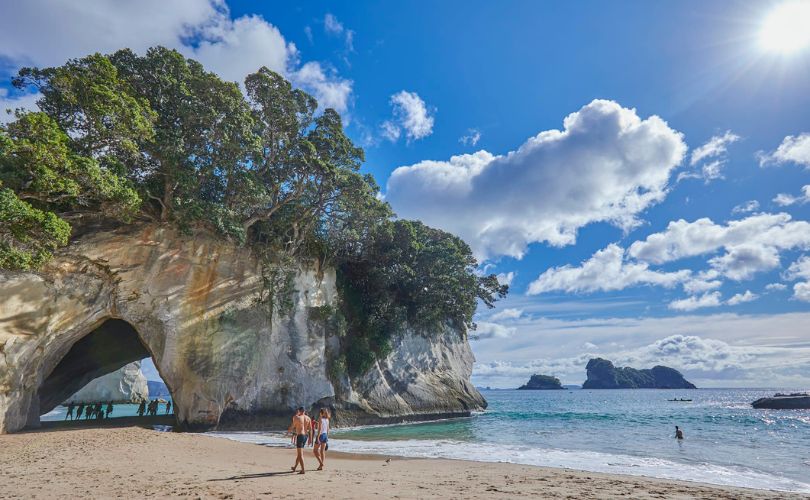 November frequently brings more agreeable temperatures and fewer visitors vying for your spot on the beach, in the museum, or at the festival. In addition, grab hefty discounts on hotels, airlines, car rentals, and tours.
While November heralds the arrival of winter in the Northern Hemisphere, it is one of the most pleasant months to travel to places in the Southern Hemisphere, such as Australia and New Zealand. Both these countries as one of the best places to visit in November.
It is also among the greatest months to see some of the most breathtaking natural phenomena, such as the northern lights in Iceland.
So, while many people are busy preparing for the holidays in November, you can take advantage of some of the late-year travel benefits that this month has to offer. However, if you want to cut costs, it's advisable to stay away from travel on Thanksgiving.
Make your next trip a reality by using our list of the best travel destinations in November 2022.
1. Novembers Heralds the Ideal Vacation Time in Marrakech, Morocco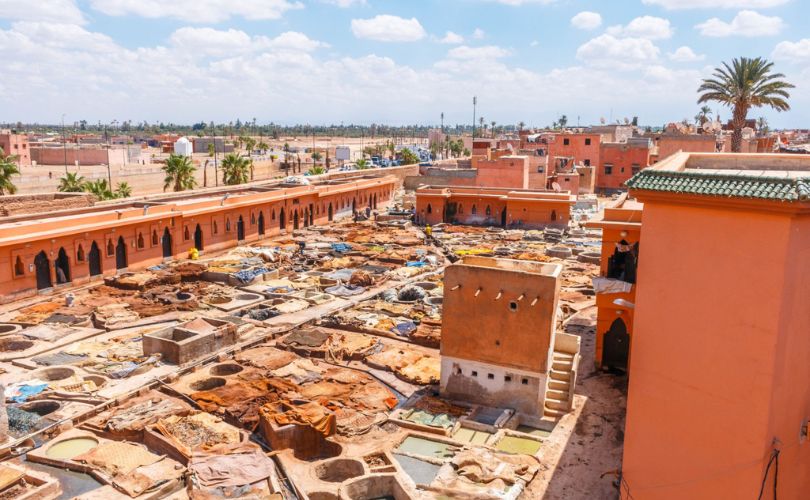 November is an excellent time to visit Marrakech, Morocco. The oppressive summertime heat has now cooled off a bit, and the enormous numbers of visitors have left.
There are several festivals happening in November, and because there are less tourists present, you may bargain more readily for low rates at the markets for gifts.
Additionally, hotel costs are at an all-time low, making it possible to plan your complete vacation for a fraction of what it would cost during the summer.
Spend the savings on a couple more days in Marrakesh's Medina and the central open-air neighborhood of Jemaa El Fna, which is among the top-rated places to visit in Marrakech.
Even though Marrakech has a wealth of sights to view, you can also arrange day trips to places like the Atlas Mountains, Ourika Valley, and the Sahara Desert.
2. Enjoy the Architecture Marvels and Outdoors in Phoenix, Arizona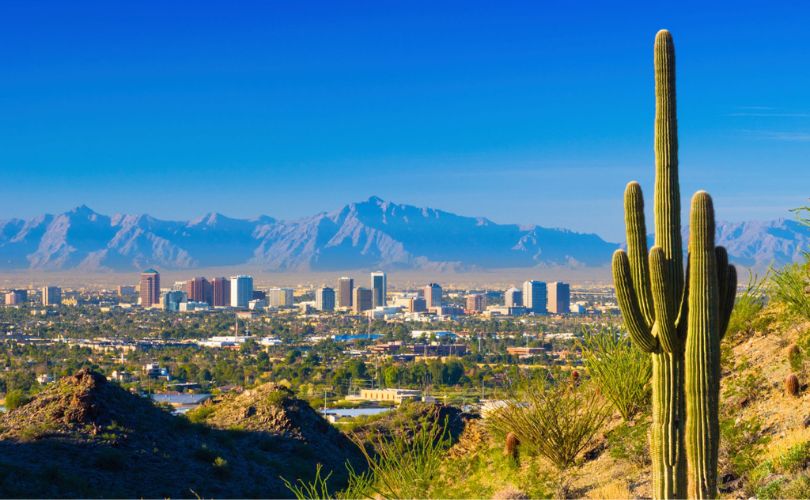 Arizona, according to Frank Lloyd Wright, merits its own architecture and invites a particular, arid aesthetic.
He then began dispersing that legacy throughout the desolate landscape from his winter residence and workshop, Taliesin West in Scottsdale, which sits just outside the state's capital, Phoenix, and is arguably the pinnacle of mid-century Arizona design.
Therefore, it was only a matter of time until Phoenix shed its longstanding reputation as a parched, antiquated spa town and gained that of an edgy, visual arts hub.
Eventually, the young hip things arrived, bringing with them elegance and art. Taliesin West is now a museum and school of architecture, and downtown's Bentley Gallery at Bentley Projects exhibits promising mid-career artists beneath the exposed pipes of a renovated warehouse and old laundry.
Phoenix now is the kind of location where you may sip cocktails in a famous Art Deco building. The hotels in the city are architecturally retro created by a Wright heir who was once a favorite of Marilyn Monroe and Cary Grant.
However, for the best view of the city, you must walk up red-rock Camelback Mountain, which is an easier proposition in November's mid-20s temperatures. Definitely, one of the best things to do in Phoenix, Arizona.
3. Mayan Riviera in Mexico is the Affordable Getaway Destination in November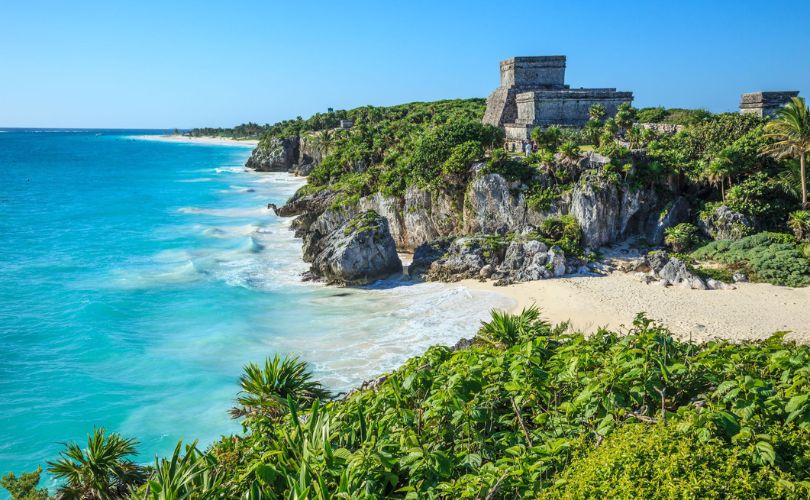 Where to travel in November to relax on a white sand beach? If you go to Mexico now, you'll probably find clear skies, empty beaches, and a tonne of culture. Not to mention its exotic culinary scene aside.
The Mayan Riviera is a popular tourist destination in Mexico and a reasonable area to travel to in November.
You'll have a trip to remember whether you want to take advantage of a discount at an all-inclusive resort and explore Cancun's local attractions or immerse yourself in the local customs and travel to Chichén Itzá's Mayan ruins. There's plenty of things to do in Mayan Riviera.
If you are in Mexico on November 1st and 2nd, you can participate in Day of the Dead (also known as El Dia de Los Muertos) celebrations. The festival officially kicks off on October 31st.
You'll be happy with the weather, I'm sure. Around 84 degrees Fahrenheit is the high, while a pleasant 68 degrees is the low during the nights. You'll have officially passed through hurricane season, and there won't be much rain.
4. Cooler Temperature, and lesser croeds adds charm to the Melbourne, Australia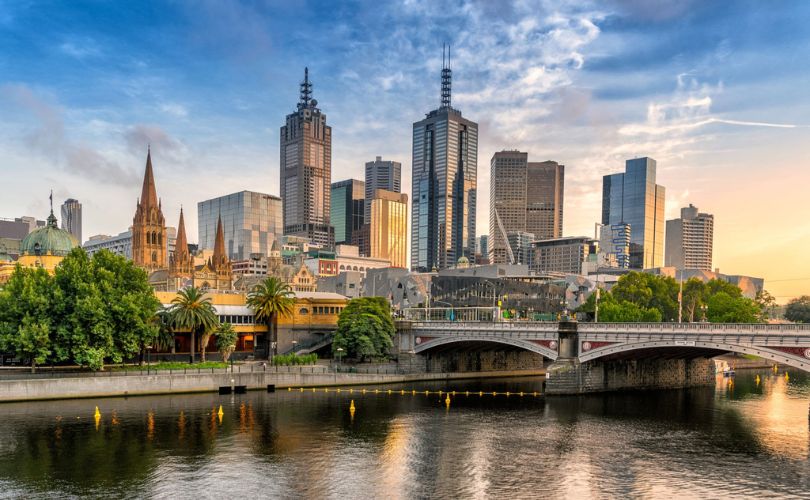 The greatest time of year to travel to Melbourne, Australia, is November. Since it is the shoulder season, you will benefit from the best of everything, including milder weather, less people, and cheaper hotel and flight rates.
The Royal Botanic Gardens are blooming with blooms during springtime, and is one of the best things to do in Melbourne. Popular visitor destinations like the National Gallery of Victoria and Port Campbell National Park will be full of throngs.
You may easily establish a base and take day trips from Melbourne to the Yarra Valley and the Mornington Peninsula because the weather in November is just about perfect anywhere in the nation.
5. Texas' San Antonio is Most Comfortable this Time of the Year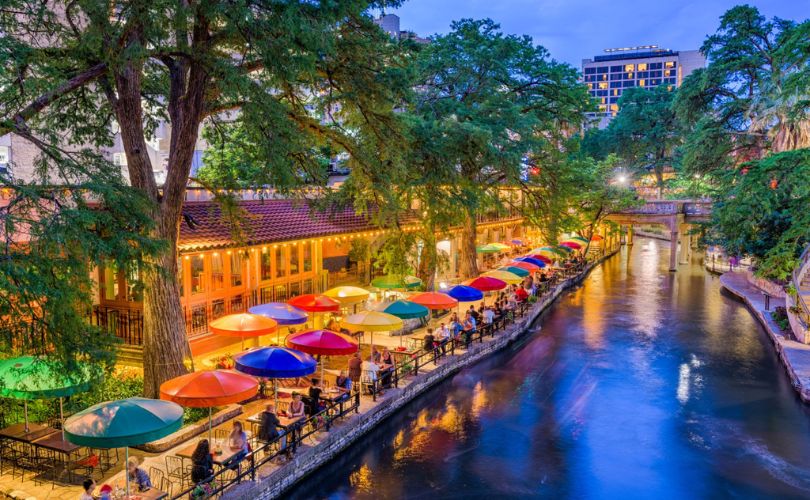 Starting in November, San Antonio is the most welcoming city in Texas to visit.
Boat trips along the River Walk are nice during this autumnal month because the harsh summer heat has subsided. The city is a well-liked holiday spot for families because it contains a lot of historical attractions and theme parks.
Traveling is more enjoyable in November because accommodation rates have decreased and the tourists have left.
Some of San Antonio's biggest attractions, such as The Alamo, Brackenridge Park, and San Antonio Missions National Historical Park, will be less crowded.
Also Read: Things to do in San Antonio
6. Cabo San Lucas is Definitely a Worthy of November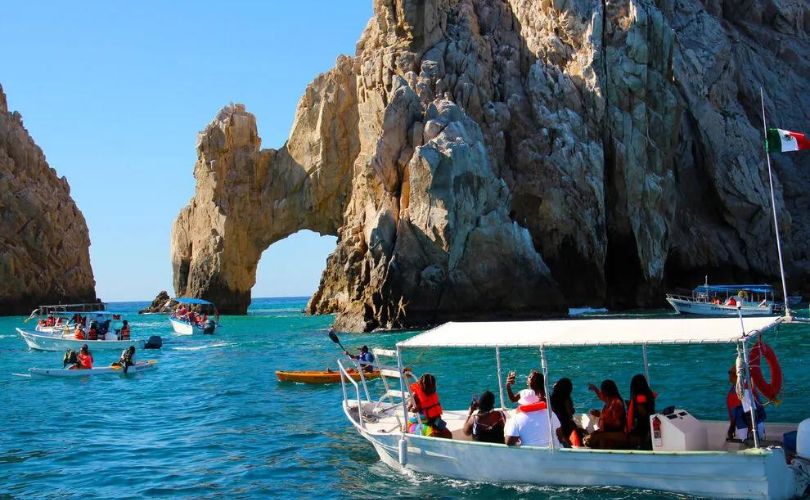 We've dedicated a section to Cabo San Lucas because this unique location is one of the best places to travel in November. This time of year, temperatures are still mild and ideal for a day spent by the sea. However, visitors won't bake on the soft, sandy beaches, and is one of the best places to
During November, visitors may experience Cabo's key attractions, such as watching the sunset from Land's End, visiting the Arch of Cabo San Lucas, relaxing on Playa Del Amor, and strolling around Marina Cabo San Lucas.
You don't have to battle the crowds this time of the year. Watchout for December, which is the peak season here.
The Mexican government observes Revolution Day on November 20. Expect plenty of live music, a parade, fireworks, and excellent food even though shops are closed. This time of year, you're bound to find a good price at one of Cabo's greatest all-inclusive resorts.
7. Visit the City of Love at Most Affordable Fares, Less Throngs in November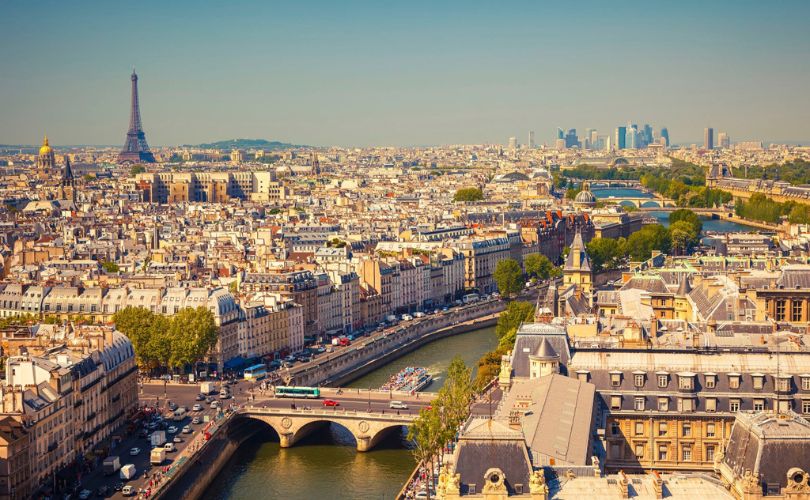 The best time to visit Paris, France depends on the type of experience you're seeking since it's one of the most popular cities in the world. But regardless of your plans, this is one of the best places to travel to in November.
Fall is an excellent time to visit this city of love because the summer crowds have dispersed, reducing the notoriously huge queues at major sites to almost nothing. Comparing the fall to the summer, you'll also discover fantastic deals on lodging and travel.
You will need to carry a jacket when you head out to explore the Eiffel Tower, Notre-Dame Cathedral and the Louvre in exchange for the Euro savings and the benefit of encountering less tourists.
8. November is the Best Chance to See Northern Lights in Iceland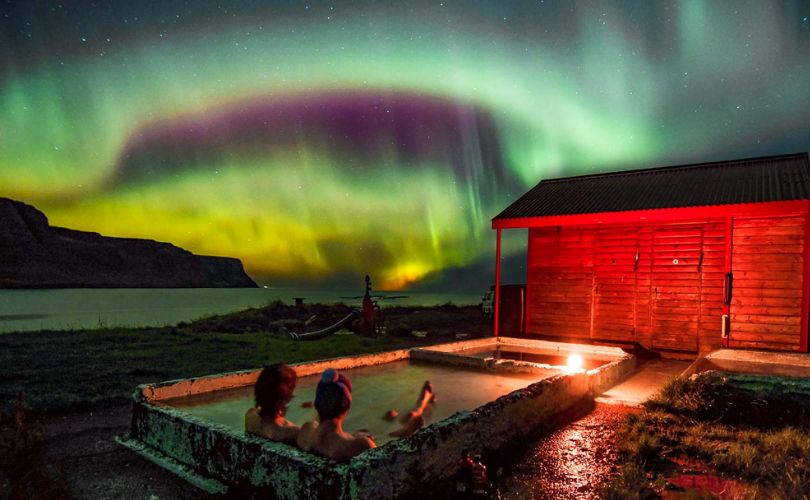 November in Iceland offers the best chance to observe the stunning Northern Lights, which is a fantastic perk. One of the best places to go in November when the nights are the longest in the country and ensure yourself a spectacular sighting.
Pack your winter clothing and be ready for a natural display that includes the Northern Lights, the Blue Lagoon, volcanoes, the Golden Circle's Gullfoss waterfall, and glacial excursions.
You can find excellent rates on hotel rooms and airfare in November because it's the off-season. Take day visits to many of the great locations on the island by basing yourself in Reykjavik. Plan your trip to the capital, as there are plenty of things to do in Reykjavik.
9. Score a Discounted trip to Bermuda in November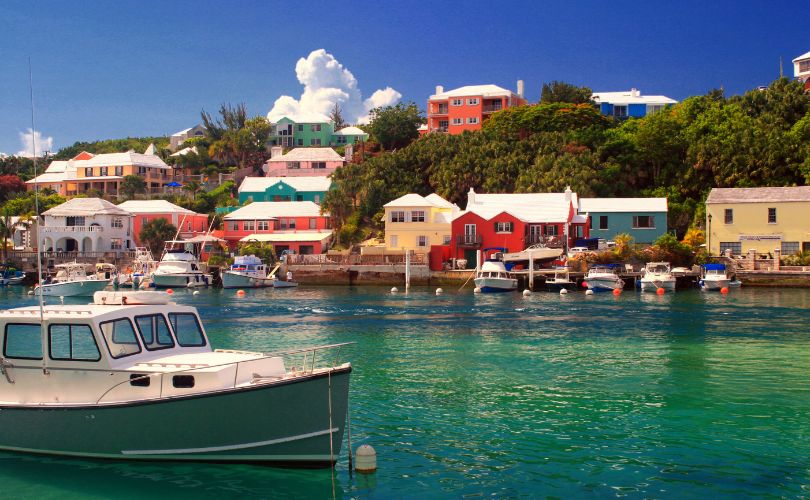 Do you want to travel to Bermuda for less money? A safe bet would be November. Be aware that the water is still a little cool for swimming even though this may be the ideal time to book a cheap golf trip and you'll see fewer tourists in November. Pack your bags if all you want to do is enjoy the stunning ocean beaches and well-known pink sand, without swimming, of course.
Bermuda has a wide range of activities to choose from, including golf courses on the seafront and meandering old alleyways in Historic St. George.
You'll be able to get fantastic hotel rates in November, as well as package offers that bundle the things you want to do while you're here. You can schedule an amazing tour with the money you save.
10. November is the Time for Best Bargains in Jamaica
Jamaica is a beautiful destination to visit all throughout the year. One of the best places to travel in November which gives visitors a chance to avoid the crowds during the busiest months. You can enjoy fantastic weather and escape the frequent torrential downpours that occur from May through October.
November to mid-December is the most cost-effective period to travel to Jamaica if you're searching for a bargain.
You'll have the nicest time visiting during this off-season month because popular tourist destinations like Negril Cliffs and Negril Beach are better appreciated with less visitors.
Speaking of Jamaica's top beaches, November's ideal weather makes it simple to enjoy time spent at Doctor's Cave Beach in Montego Bay, Frenchman's Cove in Port Antonio, Ocho Rios Bay Beach, and so many more gorgeous sandy areas.
11. November is Shoulder Season in Auckland, and ideal Time for Vacation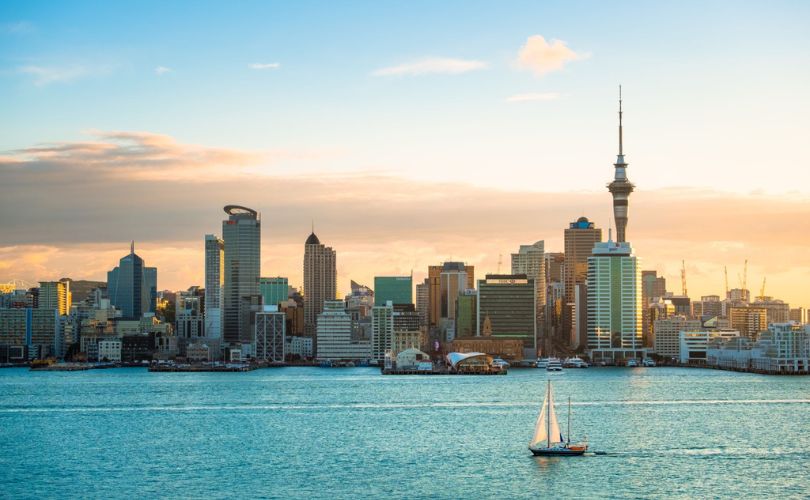 November is a slow month in Auckland, New Zealand, making it an ideal time to plan a holiday. Since it's spring in this renowned and magnificent city, you can anticipate comfortable temperatures and a lot of sunny days, which are ideal for outdoor excursions like a trip to Cornwall Park and Mount Eden.
To take in the abundance of local flora and fauna, November is the perfect time to go trekking, visit the beach, go riding, and stroll around the parks.
The further benefit of visiting Auckland in November is that you won't have to deal with the masses of tourists or the higher hotel and flight prices.
12. Clean up your Trail Running Shoes for Hong Kong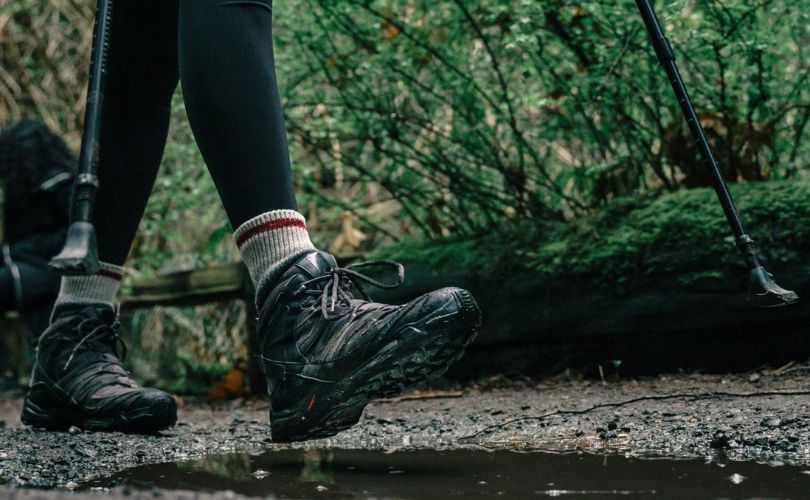 One of the best vacation spots in November to put on your hiking boots and hit the trail because the summer rains are over and the temperature has somewhat decreased.
Mountain peaks barely rise over Hong Kong's distinctive skyline, hinting at the hundreds of kilometers of untamed paths just beyond the city's buzz.
The courageous may participate in Oxfam Trailwalker, and is one of the best outdoor things to do in Hong Kong. This annual 48-hour endurance challenge spans the MacLehose Trail, a 100km uneven strip that tiptoes along the slopes of the New Territories and falls to some of Hong Kong's best beaches, as well as the remarkable rock formations of the Unesco-listed Global Geopark.
Take it at a slower pace on one of the other trails that traverse the islands, such as Dragon's Back, which climbs up to 284m-tall Shek O Peak for sweeping seaside vistas and was rated the world's greatest urban trek.
Getting around these paths is as simple as lacing up your shoes thanks to Hong Kong's fantastic public transportation system.
13. Madrid in November is Cooler and More Comfortable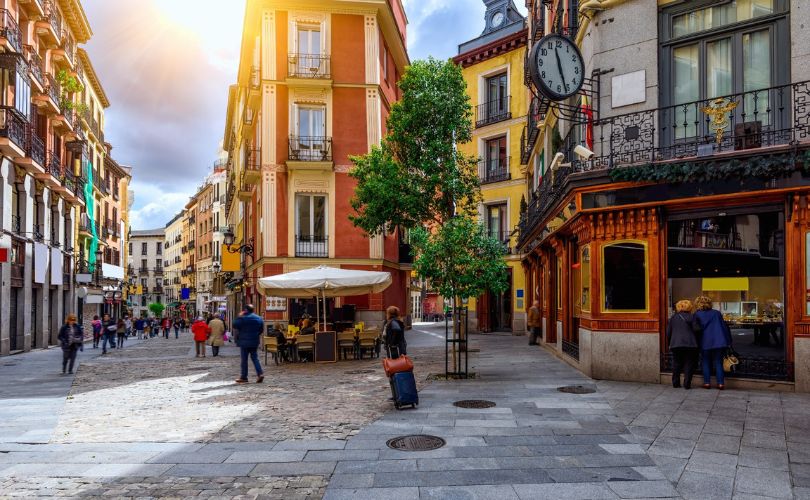 One of the greatest times to travel to Madrid, Spain, is in the month of November. First off, the temperature is more agreeable and colder. Second, the visitors have left. Hotel costs are consequently reduced, and you are free to explore the city at your own pace.
Madrid hosts a number of festivals in the fall, and at the El Rastro flea market, you can experience local life without the crowds.
At Buen Retiro Park, you may wander the gardens without worrying about the sweltering summer heat that frequently makes it difficult to appreciate the outdoor attractions. And, is one of the top places to visit in Madrid.
14. Belize Brims with Natural Beauty and Barrier Reefs in November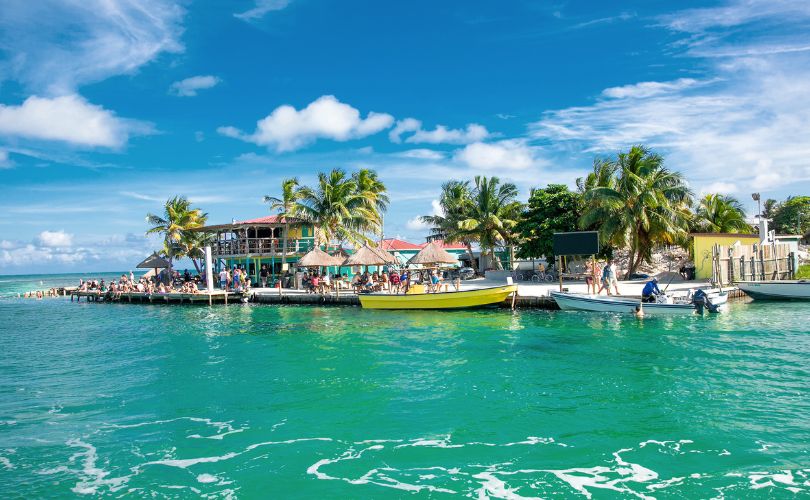 Visit Belize in November, and you'll have a brief window of opportunity. During this time, visitors can avoid the summertime crowds and take in the nation's top sites before the arrival of holiday visitors.
The best time to book your trip to this Central American nation is in the middle to end of November. You'll have beautiful weather and reasonable hotel and tour prices.
The flexibility on excursions allows you to experience snorkeling around the barrier reef at the Great Blue Hole, so bring your bathing suit and daring spirit. Visit Lamanai and Altun Ha, two historic Mayan sites, and take in the Cayo District's culture.
15. Experience the November's Fall Foliage in Sedona, Arizona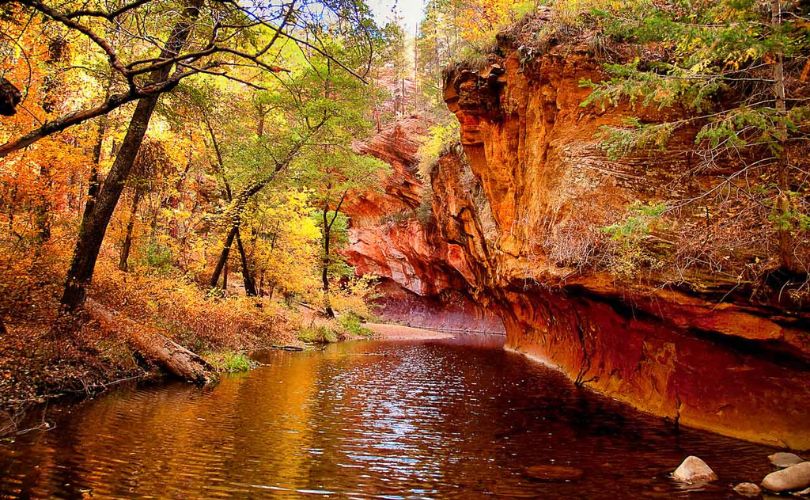 While Sedona, Arizona, can be hot in the summer, November offers a fantastic chance to delight in the region's vibrant fall foliage and the pleasant temps that allow visitors to spend more time outside.
Although November offers the best accommodation discounts, fall is a popular season for travelers to explore Sedona's famed red rocks. Take advantage of the colder weather to explore Red Rock State Park, the Chapel of the Holy Cross, or some of the nearby hiking trails. There's no dearth of things to do in Sedona, Arizona.
You can visit and stay at a local health and wellness retreat, which are well-liked weekend getaways, for an all-inclusive experience, and are the popular getaways in Sedona. One of Sedona's gorgeous spa resorts may possibly have a discount for you.
16. Have an Unforgettable fall vacations at Amalfi Coast, Italy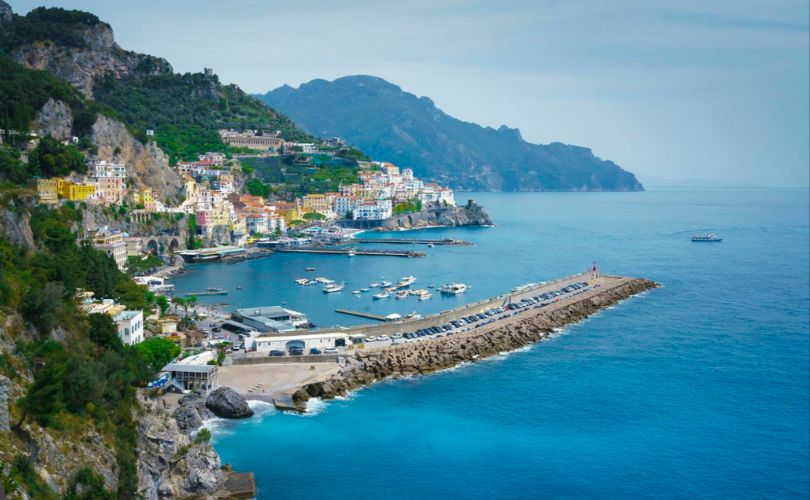 Consider for an amazing fall holiday on the Amalfi Coast, which runs along southern Italy's Campania area, and it is one of the best places to go in November. Every year, millions of tourists visit the 54-kilometer UNESCO World Heritage Site.
Most visitors arrive during the height of summer to enjoy the spectacular Mediterranean waves and coastal cliffs.
In November, the coastline is much less crowded and the midday temps are still pleasant. Your trip can be broken up into several days spent in several locations, such as Positano or Ravello, or you can base yourself in one city and take day trips to see the sights or hike the trails.
While you're here, take advantage of a boat tour.
17. Maui's innate Beauty and Tropical Climate Make it a Must Visit in November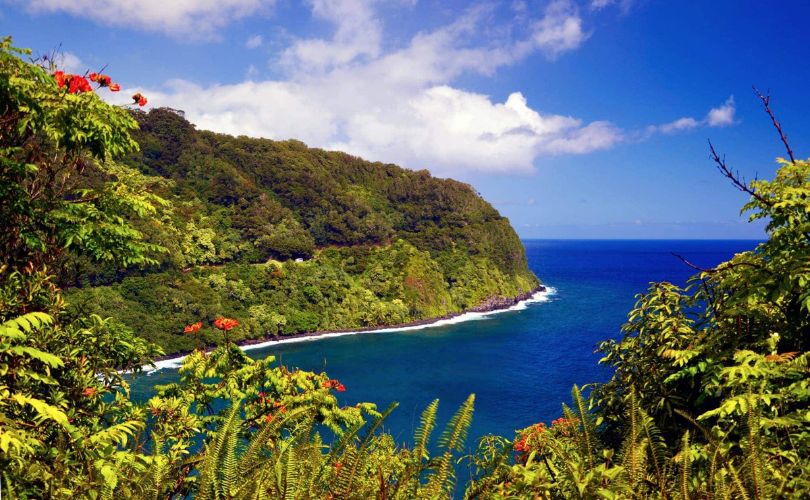 Maui is a must-visit location all year round due to its natural beauty and tropical environment.
It's especially great to unpack your bags in this Hawaiian paradise, and is one of the best places to vacation in November. Take advantage of the shoulder season discounts at one of the island's top hotels. In the summer or between December and February, most visitors set out on this natural beauty.
Compared to the hot summer, November's highs are cooler, but the ocean is still a perfect 79 degrees for a day of water fun.
Enjoy the biggest tourist destinations on Maui, such as Haleakala National Park, Maui Ocean Center, and Waianapanapa State Park, without paying exorbitant costs or battling crowds.
November will likely be a good month to go surfing, and is one of the best things to do in Maui. In particular in Pe'ahi, the winter waves begin to arrive at this time of year.
19. Discover the Whimsy Christmas Markets in NYC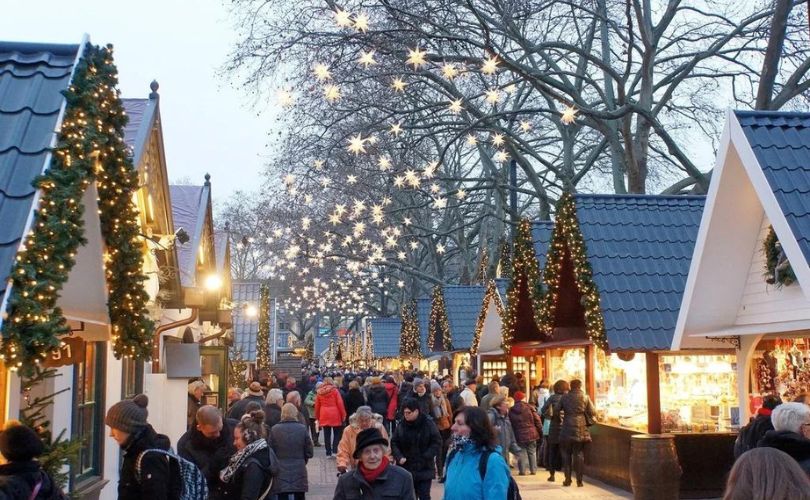 The sensory experience of New York City in November is unrivaled.
Every street corner is filled with food vendors that emit the smoky, sweet aroma of roasted chestnuts, penetrating the crisp autumn air.
Every time you walk, you're stepping on crunched-up leaves. The enormous storefront windows along the city's main commercial thoroughfares are adorned with fantastical and joyful displays.
The enthusiasm of the impending holiday season can be found all throughout the city, and is one of the best places to travel in november 2022.
Ice skating rinks are open at Bryant Park and Hard Rock stadium at various times throughout the month, as are the holiday markets at Hyde Park, Central Park, Lincoln Circle, and Union Station Terminal. Provided, there are plenty of fun things to do in New York.
Spend some time wandering through these mazes of vendor stalls, admiring the artistry on show, which ranges from jewelry and apparel to art, and then sampling some of the seasonal gastronomic delights. You can take in the ambiance of this city at its most dazzling and appealing by visiting each market, which offers a unique environment.
20. Pursuit the outdoors at Palm Springs, California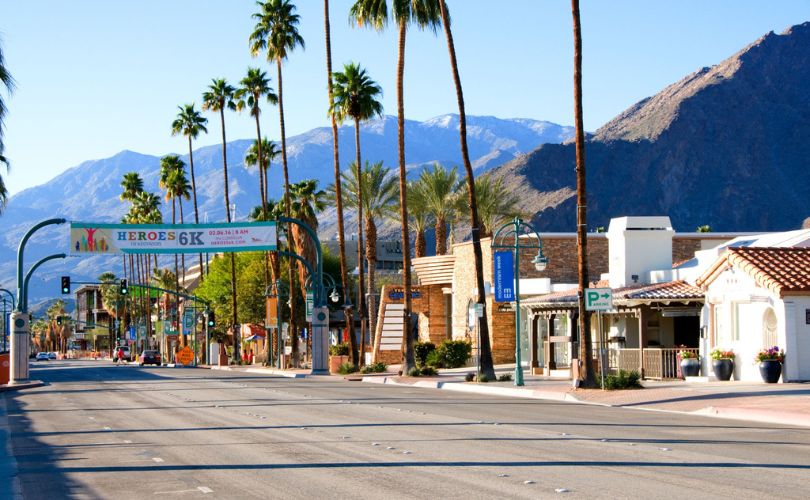 A trip to Palm Springs, California in November is a pleasant change from the oppressive midsummer heat.
Fall weather in Joshua Tree National Park and the Coachella Valley Preserve is suitable for outdoor desert activities, and is among the top things to do in Palm Springs.
There are so many activities in Palm Springs, such as hiking, boutique shopping, dining al fresco, and simply lounging by the pool.
November is a popular period for conventions in the city, but travelers will be in lesser numbers, making your trip to the peak on the Palm Springs Aerial Tramway simple.
Additionally, you might discover excellent hotel room discounts, particularly for weekend visits, and is one of the best November weekend getaways.
21. November heralds the Beginning of Dry Season in Kerala, India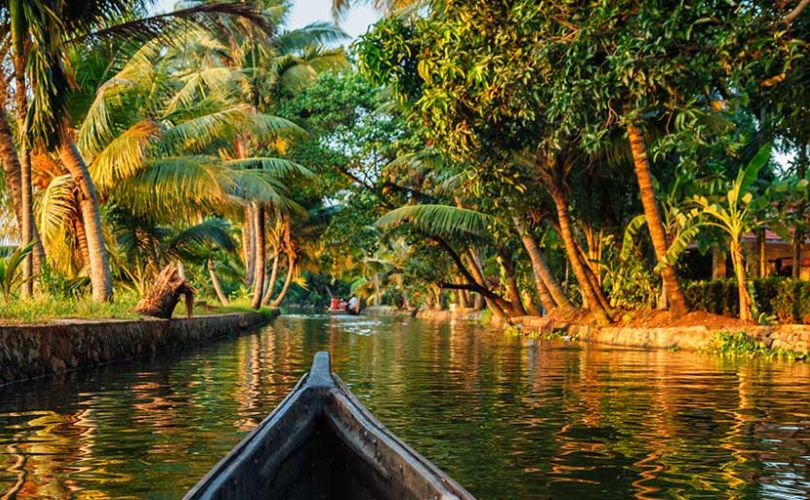 November ushers in Kerala's dry season and the end of the monsoons, which cause God's Own Country to break forth in lush green, from its palm-fringed ponds to the Western Ghats' richly biodiverse peaks.
This is India at its most relaxed, with sand beaches that are more peaceful than those in Goa and the aroma of Ayurvedic oils filling the air.
Here, exploring is a hassle-free delight. You may go on a boat tour of the backwaters to get a glimpse of local life, rent a motorbike to find new beaches, or stay in homestays with local families.
What are your plans for November?
November is truly a gem when it comes to travel. Last-minute deals and discounted flight prices are just two of the many perks associated with traveling in this month—not to mention, there are more private villas available than any other month. To sum up, there are lots of reasons to snag an affordable November getaway this year!