Being situated in the Center of Texas, Killeen is a nearby city to Austin and South of Dallas. This city has been ranked 5th as the best city to live and explore, explaining its leisurely lifestyle and beauty. There are numerous things to do in Killeen, TX, that you will not want to miss. When it comes to spending a vacation at Killen TX, you can not deny visiting this city because of its unique attractions and fun activities. This city is best suited for a group of friends, family, couples, and colleagues to explore everything from history to community parks.
Let's find out more about the best places to visit in Killeen, Texas.
Top 20 Things to do in Killeen TX
1. Seamless Boating at Stillhouse Hollow Lake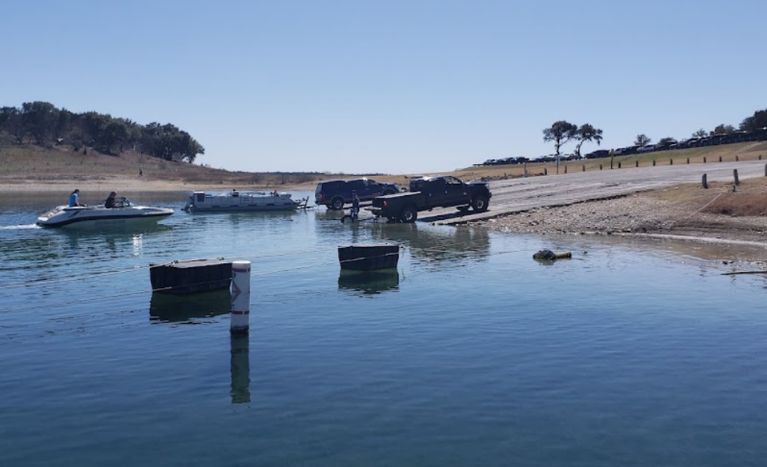 There are varieties of fun things to do in Killeen TX, and staying in this lake is one. Stillhouse Hollow Lake is known as the largest reservoir in Texas and is very popular among tourist destinations. The charge of this lake is the US Army Corps of Engineers. Hence, they have marked it as a safe place to spend the day with your friends and families. You will see many fishes like largemouth, smallmouth, and catfish here with the facility of camping reservation. Besides fishing, hookups, boat ramps, and activities like swimming and boating are available for the youngsters to enjoy here.
2. Altitude Trampoline Park for Unlimited Fun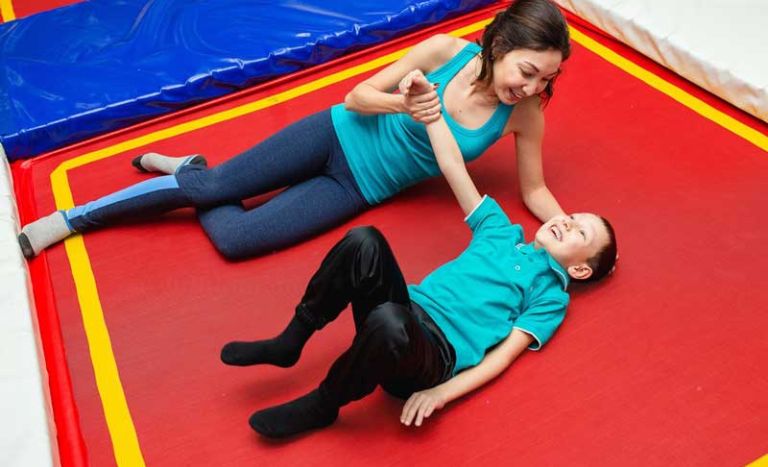 Altitude Trampoline Park is where any age group can go. This can include kids, adults, or senior citizens. There are many family things to do in Killeen TX, and this park is the best option. It is an indoor park which will make you remember your childhood by doing so many family activities.
Let's see what you can do here to enjoy your family vacation-
You can explore your inner childhood in free jump space to get the excitement and feel of your journey.
It is the best place to celebrate birthdays and organize parties as well as events with many activities.
There are also games like dodgeball dynamos, wipeout wonders, etc., so get ready to enjoy the beauty of this place.
3. Unleash the Adventure at Boulders Sports Climbing Center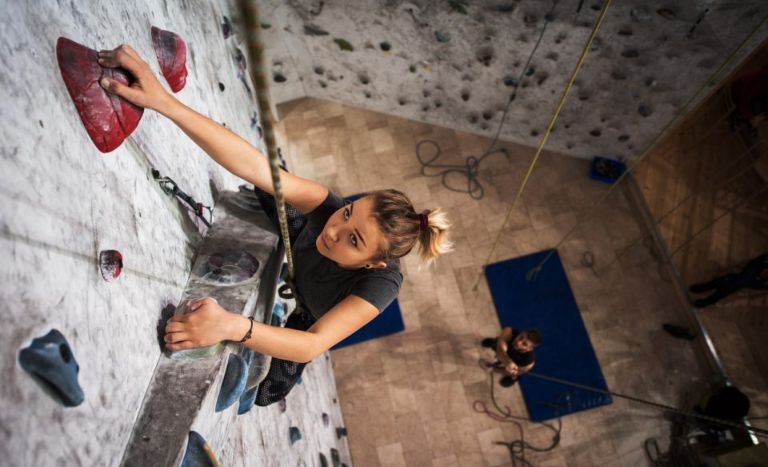 If you are an adventure freak, then add this place to your things to do in Killeen TX, this weekend. Since 2000, Boulders Sports Climbing Center has been known for its adventure and breathtaking activities. You can participate in rock climbing here and know your core strength You can also take part in various events or activities like team-building exercises, birthday parties, fun games, etc. With this place to roam around, you will experience fun and gain your climbing skills.
Note: The timing is limited for visiting the center. You can visit this place from Monday to Saturday. The closing time of this climbing center is 10 PM. It is a bit early for Sunday, 8 PM. So plan your visit accordingly.
4. Wave of Romance at Chalk Ridge Falls Park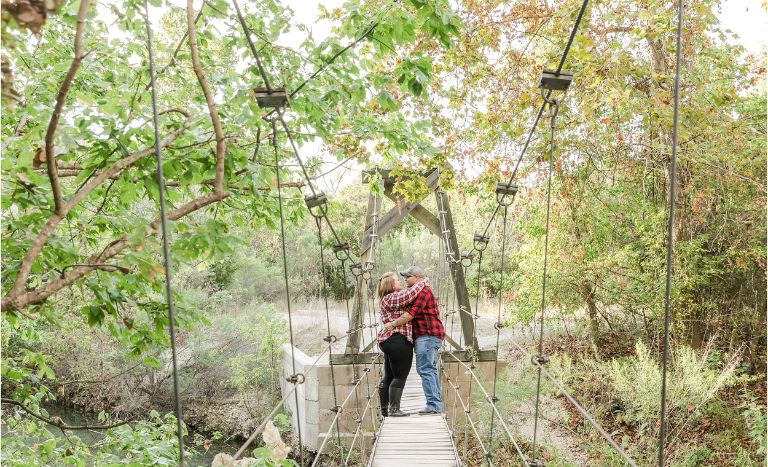 Romance can be felt around the calm, positive areas and around scenic views.
The Bridge here is very popular among couples, and you can take a long walk with your partner here. Chalk Ridge Falls Park is one of the best romantic things to do in Killeen TX. This park is going to fulfill that completely.
There are also small waterfalls that add to the beauty of this park. You can even enjoy magnificent scenic areas with your partner and make your date plans with many fun activities.
You can also go camping and hiking here for a touch of adventure in your romantic life.
5. Solve Mystery at Great Escape of Central Texas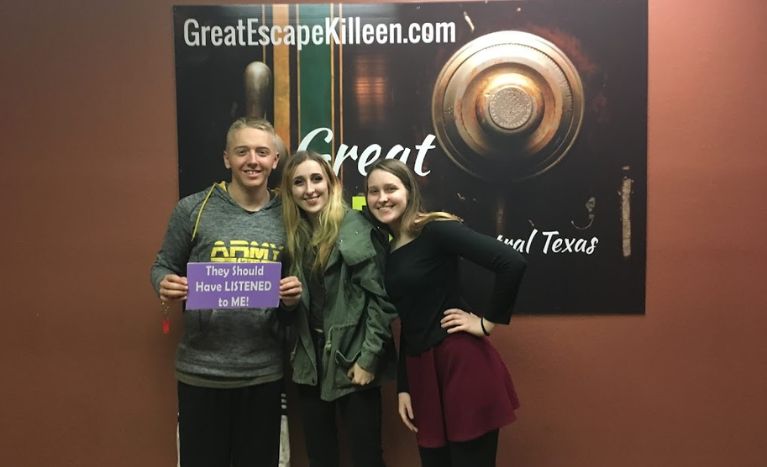 For more fun things to do in Killeen Texas, the Great Escape of Central Texas is one of the cool places to visit. This spot is renowned as an escape room that includes exciting things to make your trip more adventurous and memorable.
Let's head to the point of what you can do here for making the most of your holidays-
This place is full of creativity where you can have fun with your friends, family, and kids.
Puzzle and mystery solvers can get a fantastic experience here in the escape room.
Showcase your leadership qualities here by being a part of the team in various games.
6. Mayborn Science Theater for Outer Space Fun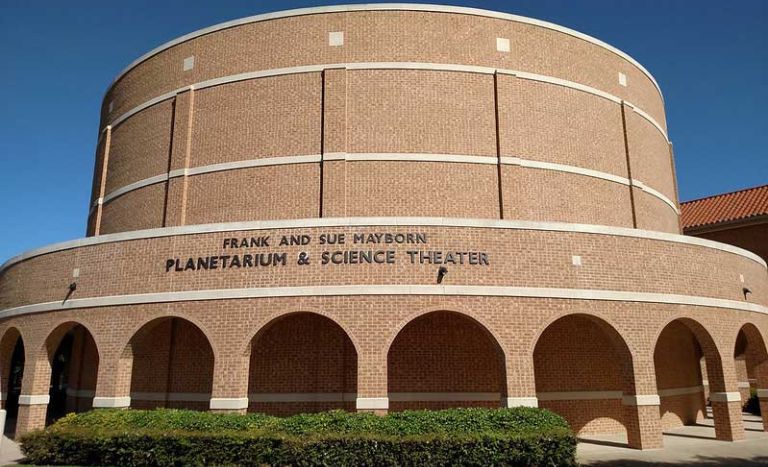 At Central Texas College, Mayborn Science Theater is a Planetarium known for laser light shows and various exhibitions. Make sure to visit the planetarium to experience the outer life and appreciate its beauty. You can even take your kids along in this science theater to enlighten them about outer space and various other scientific things. You can also see the hurricane simulator and gaming rooms to make your experience more fun and relaxed. Add this place to your free things to do in Killeen Texas this weekend and be part of the historical events with your whole family.
Note: Mayborn Science Theater remains closed on Friday and Sunday, and for the rest of the day except Saturday, you can visit from 8:30 AM to 5:30 PM.
7. Swimming Lessons at Carl Levin Park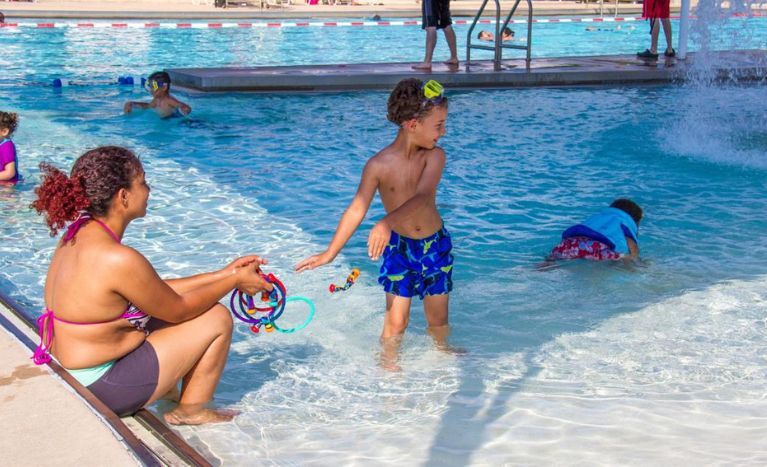 Being surrounded by a significant ground and lake, Carl Lake is best for a picnic and outdoor activities with family. You can also take a peaceful walk here to feel the light breeze of the air and calm your mind.
Enjoy the fun and peaceful weekend with your family at this place and make memories. For the activities, you can go fishing in the lake, run on the vast grounds, and have a picnic at beautifully designed picnic tables.
Besides all these activities, there is a swimming facility situated in this park. So, if you are a beginner in swimming, you can unleash your skills and learn more about it in this place. Hence, for all the fun family things to do in Killeen TX, Carl Levin Park is surely one of them.
8. Bell County Museum for Preserved History and Facts
Museums are always known for historical events and exhibitions to make you aware of ancient history. Bell County's history and monuments have been preserved in this museum for knowledge purposes. You can increase your knowledge and have fun during your visit to the museum.
When it comes to the best things to do in Killeen Texas, Bell County Museums should be on your list. With over 12,000 prehistoric exhibits, this place will make your trip more exciting. You can spend your entire day gaining the facts and truths about Bell County and add that precious information to your memory.
9. Discover the Ancient Collections at the 3rd Armored Cavalry Museum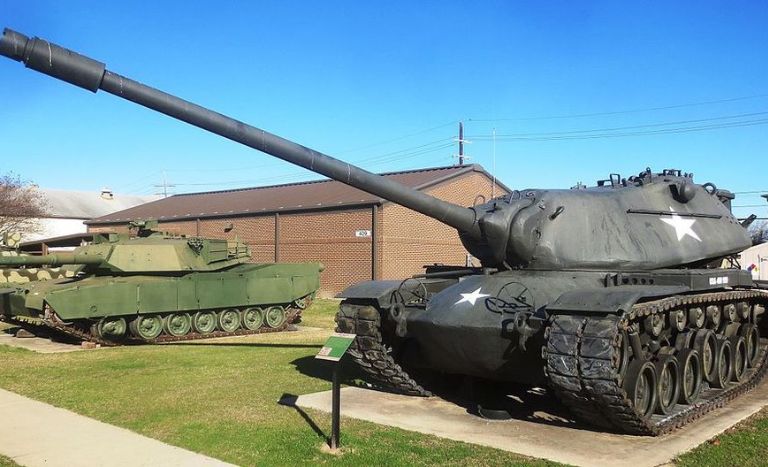 The 3rd Armored Cavalry Museum is renowned for historical monuments and vehicle collections. You will get to see all the ancient vehicles from various wars and monuments here to get helpful information for the future. To your list of exciting things to do in Killeen TX today, you must add a visit to this museum.
You can also request a guide tourist who will help you explore the whole museum in a single day.
Note: Do not miss the vehicle park gallery because it is the main attraction of this museum. You can go and hang around in groups once you are planning a group trip to Killeen, Texas.
10. Family Reunion at Purser Family Park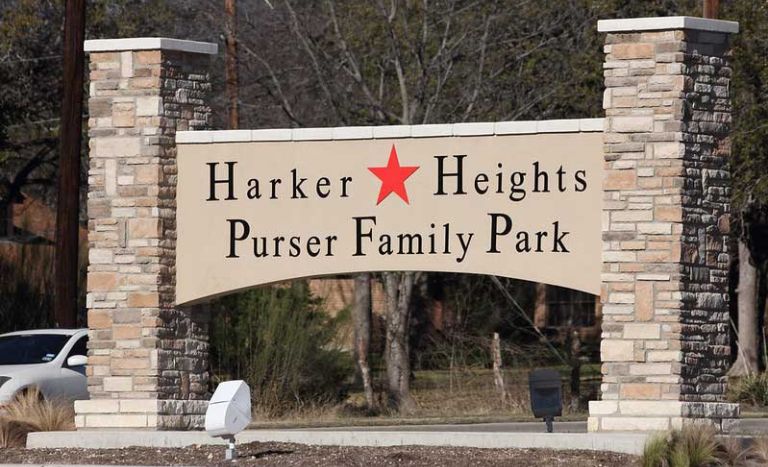 The following best family things to do in Killeen TX, is head to the Purser Family Park. With lots of excellent types of equipment, this park has been the most searched family place in Killeen. People go there to spend precious moments of life with their family and adore the beauty of nature.
This place is also famous for having wedding ceremonies and party celebrations. If you are looking for things like that, you will not regret it. Besides all these things, you can have fun hiking, biking, and enjoying the alluring view of nature with your family.
11. Explore the Cultural Music at Vive Les Arts Theater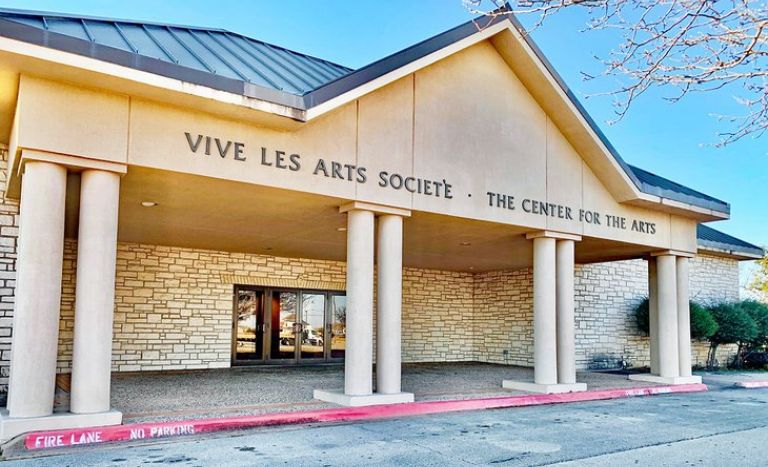 When it comes to enjoying musical events and some musical things to do in Killeen TX, Vive Les Arts theater fulfills that requirement for you.
Since 1991, with approximately 400 seat capacity, this theater has never failed to make everyone happy. The main motive behind visiting this theater is to make people aware of Killeen's cultural music and arts. You can enjoy the various concerts, plays, and entertaining events in this theater. For kids, it also has a separate area available where they can enjoy and play multiple games.
It can also be one of the best things to do in Killeen TX nightlife to explore the city.
Note: Make sure to visit the theater website to check the price of the ticket and the availability of seats.
12. Dana Peak Park for the Horse Riding
Dana Peak Park is located along the lines of Stillhouse Hollow Lake. This place has multiple activities for groups and families. For enjoying your weekend, it will be a great add-on to your best things to do in Killeen Texas. Peak Park is a fantastic place to enjoy the weekend with lots of adventures and positive vibes. The lake here is top-rated and known for boating and fishing activities. Besides the lake, you can also go hiking on the long trails and spend the whole day in the park without any barriers. The unique thing about this destination is that you can also do horse riding with your partner here. Horse riding is one of the most thrilling activities, and you can also overcome your fear away with it.
13. Flight Tours with Freedom Helicopters
Taking a flight tour with a helicopter will be one of the unique things to do in Killeen TX. Flight tours can be a unique experience for you in Killeen with Freedom Helicopters. You can go for this activity with a group, family, friend, or partner. Experience the sky by being so close and looking up at the land from the up world, as it is going to make your trip jaw-dropping and memorable. Around 3 people can take a tour within 45 minutes time limit in a single helicopter. You can also request a group flight tour from the local guide over this place, and they will help you.
14. Relish Water Sports at Lions Club Park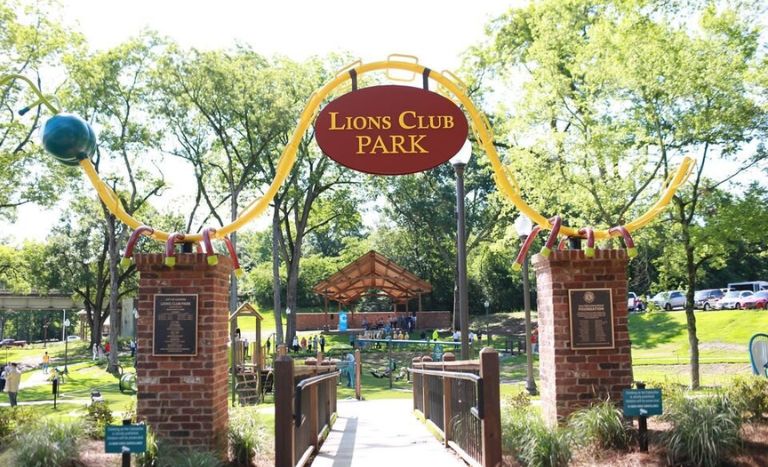 In Olde Town Clinton, Lions Club Park is known for enjoying water sports and a large playground. There is also a gym and paved path available for exercise and walking.
Let's see what activities you can do here-
Water games are the main attractions here where you can spend a relaxing day in summer with your family and friends while playing various games on the water.
There is also a facility for lunch where you can eat your favorite food while relishing your day.
You can exercise in the gym for a fit lifestyle and walk to meditate.
This place is best for socializing where you can meet new people and make friends. Overall it is one of the most fun things to do in Killeen TX.
15. Practice Bowling at Killeen Bowlerama
If you are a bowling player, it is impossible to miss it during your vacation. Killeen Bowlerama is an old bowling game building popular for organizing various competitions and plays in a year. Bowling is much more exciting and fun when it comes to outdoor games. So, visiting this place will be one of the cheap things to do in Killen TX, for adults. You can play unlimited games day or night and participate in different competitions for very affordable prices. The eating facility is also there during the bowl, so there is no need to leave the place for a long time.
16. Adore the Nature at Eagle Nature Trail, Center Texas College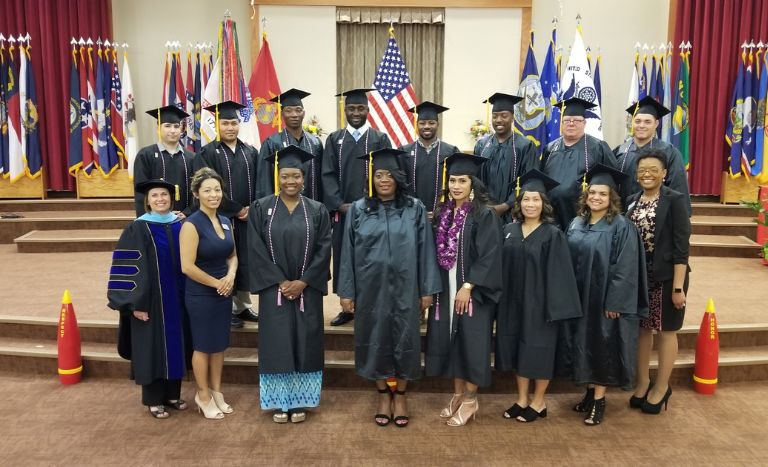 Eagle Nature Trail is a nature preserve in Fort Hood, Killeen, an excellent place for spending some quality time with your family. You can easily reach there with a smooth route, and nothing will stop you from adoring the beauty of nature at this place. You will get to explore many wildlife experiences and lots of flowers on this trail.
Try to get there in the morning so you can explore all the beautiful scenic areas for a whole day. Also, don't forget to click photographs as nothing is more beautiful than being surrounded by hills, significant ground, and unique flowers. It is undoubtedly the best fun family things to do in Killeen TX.
17. Fun Packed Experience at Andy K Wells Hike and Bike Trails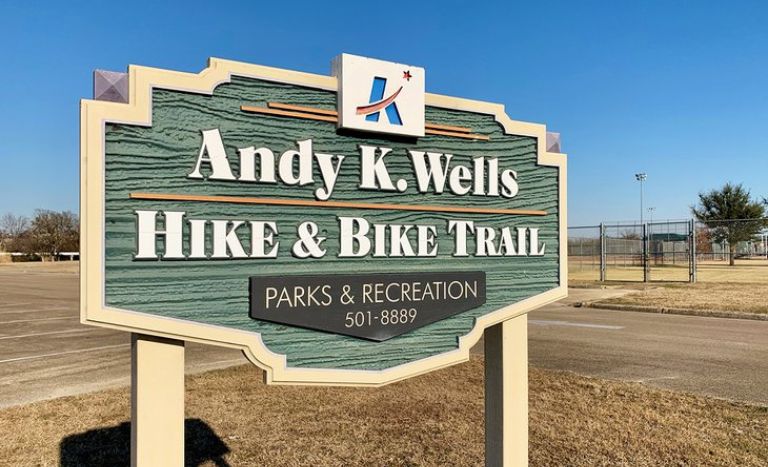 Andy K Wells Hike and Bike Trails have been created in honor of Mr. Andy Wells by his son. This place is primarily known for its long trails and peaceful environment. There are also free shelters which can be used for living close to nature. It is best among outdoor things to do in Killeen TX. You can rent the pavilion, play there, exercise, hike, and bike everything. 
Usually, tourists go there to picnic with family or friends or explore the earth's natural elements. They also take reservations for the outdoor pavilion; as discussed above, you have to contact them through their website.
Note: The timing for visiting this trail is 8:00 AM to 8:00 PM. The fee for visiting this place is $50 for a 12-hour block.
18. Fun with Kids at Carl Levin Park
Carl Levin Park is the largest community park with an enormous swimming pool and lots of outdoor and sports activities. Add this place to your cool things to do in Killeen with kids list for an utterly joyful experience. To reach the park, you can go to Harker Heights and take the direct route from there. Swimming is the main attraction here with absolutely clean water and water games. It is a kid-friendly park, so head there with your children and let them enjoy the day. You will get an amphitheater, restrooms, a large playground, and other facilities to enjoy the vacation. Pet lovers can also roam around with their pets in this place.
19. Roam Around Local Streets of Killeen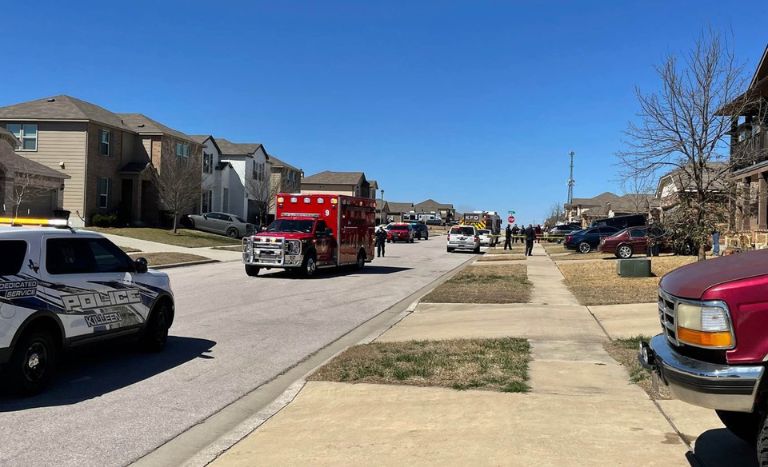 Besides all the parks and museums, you can roam around the local streets of Killeen to enjoy the food and shopping. You can experience the nightlife and hang out with your group in different restaurants, bars, etc. Explore the culture of this city by meeting with the locals and understanding the importance of nature by yourself.
The nightlife of this town is trendy among tourists because of the joyful music and food around the streets. Do not miss the chance to experience all that during your stay in Killeen. It will be one of the best things to do in Killeen nightlife. 
20. Peaceful Stay at Ironclad Bodywork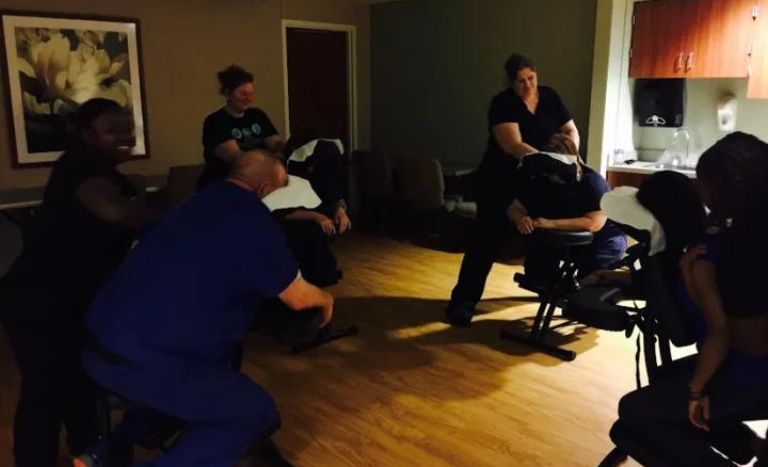 After a tiring day out, everyone needs to be relaxed. Ironclad Bodywork is one of the best plays to have some rest with a relaxing spa and body massage. With the best staff, this place is one of the best massage parlors in the city. Undoubtedly, it is one of the most peaceful things to do in Killeen TX. You can relax and be in good shape with the help of massage. They have many options like lymphatic, Thai, warm, prenatal, etc., massages. You can get yourself a reservation and enjoy your relaxing time in the city.
Where to Stay In Killeen TX?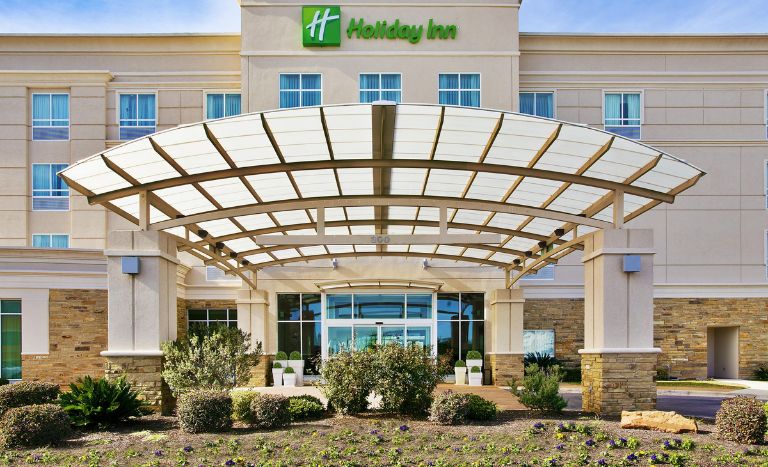 There is a long list of places to spend the vacation in Killeen, Texas. You can stay in a hotel or cottage according to the need. Some hotels like Holiday Inn, Hampton Inn, Residence Inn by Marriott, Shilo Inn, and many more are best for a stay in Killeen. Each hotel comes with many premises like complimentary breakfast, pool area, room service, tv, and wifi.
Conclusion
Killeen is very much famous for its heritage and community parks. Whether you are a historical person or a fun-loving person, this city is best for everyone. There are many things to do in Killeen TX, from exploring museums to parks, so plan your trip accordingly.
FAQs Related to Things to do in Killeen Texas
1. What are the adventurous activities to do in Killeen?
A great combination of adventure and fun can be found in Killeen, Texas. For adventurous activities, hiking and biking on long trails are very much popular in this city. You can head to any of the community parks to enjoy most of the adventurous things to do in Killeen.
2. Where can I stay in Killeen, Texas?
Killeen is occupied with lots of hotels to stay in. These hotels can include Holiday Inn, Hampton Inn, Shilo Inn, etc. There are also many places available surrounded by hills where you can stay with your family and friends. All you need to do is go to the hotel website and book your seamless stay at Killeen.
3. What is the popular attraction in Killeen, TX?
The popular attraction in Killeen is Stillhouse Hollow Lake. This lake is surrounded by Dana Peak Park with beautiful hills nearby. Exploring the lake will be one of the most fun things to do in Killeen TX. You can enjoy various activities here like hiking, fishing, and swimming.
4. Are there any fun things to do in Killeen during Winter with family?
During winter, you can head to the historic museums in Killeen like Bell Country Museum, and the 3rd Armoured Cavalry museum. You can explore the historic monuments and arts in these places. In addition to these, Mayborn Science Theatre will also be a great option to enjoy fun things to do in Killeen during winter with your family members.
5. What to do in Killeen during summer?
There are lots of things to enjoy during summer in Killeen. Spend your day at Carl Levin Park and get the joyful experience of the wintery snowfall. You can also play bowling games and enjoy the nightlife of the city in summer. Head to local areas on cold nights and try shopping and the best cuisines to know the local culture here.
6. Which is the best restaurant in Killeen?
C and H Hawaiian Grill are one of the best restaurants in Killeen where you can enjoy a variety of delicious dishes. The staff here is very supportive and gives a warm welcome to every customer. In addition, you can also go to Ohgane Korean Kitchen, Tex-Rican Restaurant, and Henderson's Family Restaurant.
More in Texas