Staunton is an excellent starting point for touring the Shenandoah Valley and the Blue Ridge Mountains of Virginia. The city's gorgeous downtown is home to a vibrant arts and music scene, a great reputation for local produce and dining, and a smart collection of chic boutiques and galleries concentrated along Main Street. There are plenty of things to do in Staunton VA where visitors can enjoy an entertaining night of play at the American Shakespeare Centre, a trip down memory lane at the Frontier Culture Museum, or, or learn about Woodrow Wilson's life and times at his presidential library.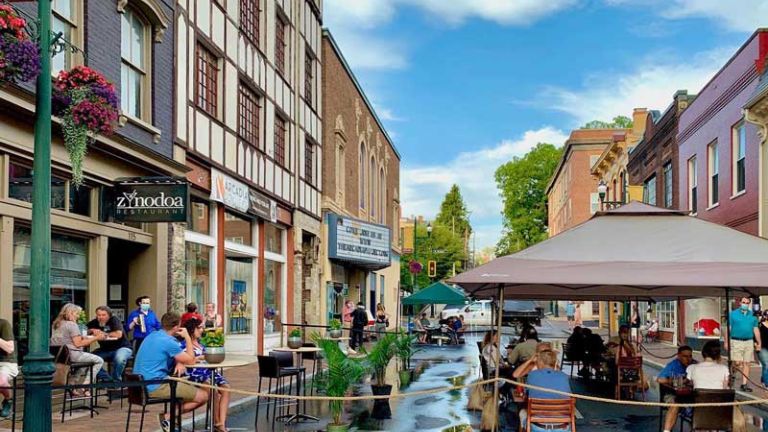 Not to mention the thrills of outdoor adventure and the scenic driving. Staunton is a year-round destination for big-city culture and small-town charm and everything in between.
Here are the 15 best things to do in Staunton Virginia.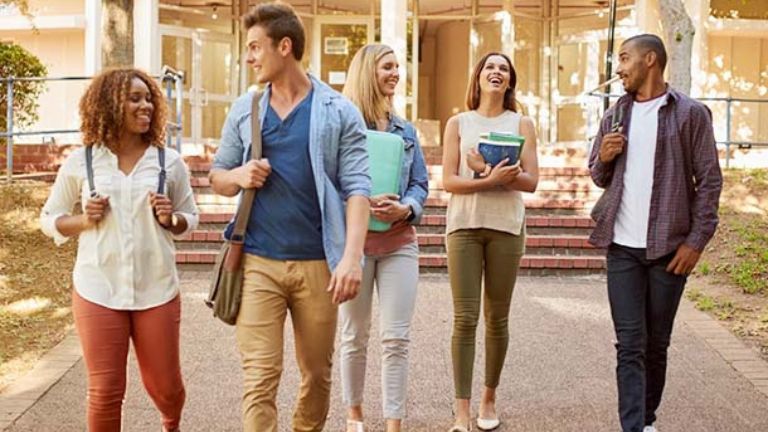 1. Understand Staunton Through its History at Frontier Culture Museum!
Located in Staunton, Virginia is a fantastic destination to visit for history buffs interested in learning more about the Shenandoah Valley. It's a fun and educational sight for the whole family to enjoy. It is also the biggest open-air museum in the Shenandoah Valley.
Why you should go – The Museum recreates traditional rural architecture from England, Germany, Ireland, West Africa, and America to depict the narrative of early immigrants and their American heirs. The Museum uses a combination of interactive signage and living history experiences to engage visitors with these attractions.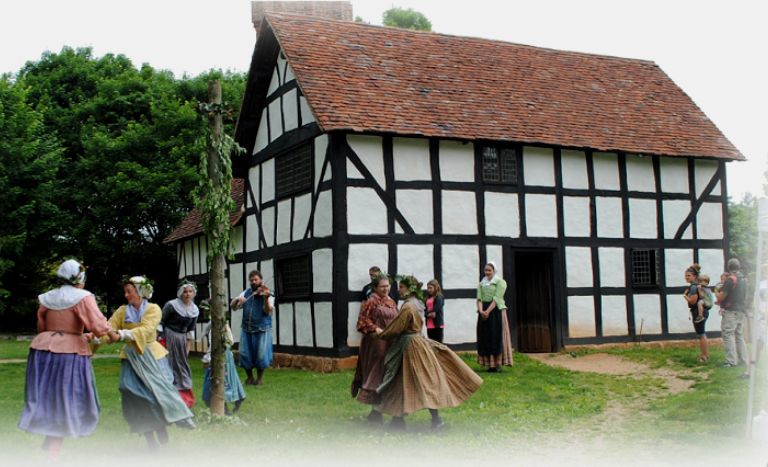 What to do – The outdoor exhibits are divided into two sections: the Old World and the American Exhibit. Rural lifestyle and civilization are depicted in the Old World exhibit that showcases four ancestral homes that belong to early migrants of the American colonies.
The American exhibitions depict the lives of these colonists and their descendants in the mediaeval frontier, how their lives changed through time, and how life in the United States now is affected by their frontier history. And, is also one of the free things to do in Staunton VA.
Address – 1290 Richmond Road Staunton, VA 24401
2. Feel the Artistic Vibes at Artisans Centre of Virginia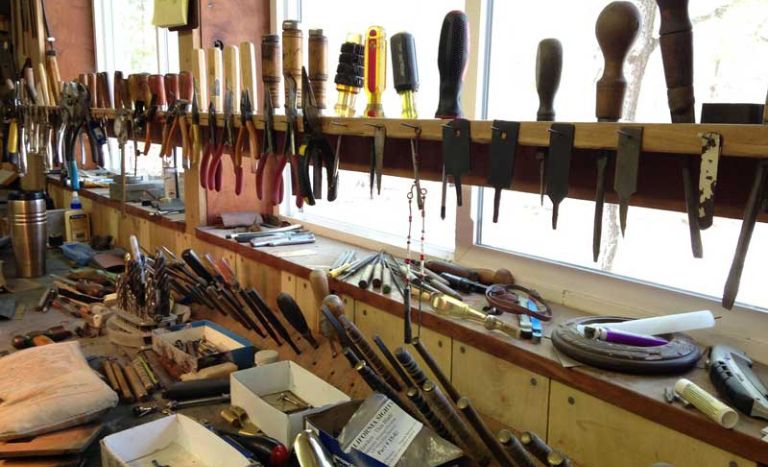 Over the years, Staunton and the neighbouring Shenandoah Valley have amassed a large number of artists and craftsmen, many of whom rely on the Artisans Centre of Virginia to market their handicrafts.
It encourages artists and craftspeople to showcase and hone their abilities through galleries, training, seminars, and other arts and crafts events.
They have a variety of activities scheduled throughout the year, so check their Facebook page to see what's going on.
Why you should go – By showcasing the work of local and regional artists, the Artisan Centre promotes many of the stuff that makes this region unique. Earthenware, vase, calfskin, painting, jewels, husks, and literature by local authors are among the goods on display. The most ideal things to do in Staunton if you're on a shopping spree.
What to do – Antique furniture, wall hangings, souvenirs, scrumptious gourmet stuff, and collectables are all available while shopping at the centre. It attempts to provide a relaxed atmosphere, courteous service, and some of the rarest items and books that visitors to Franklin County will be glad to take home as a souvenir of their visit.
Address – 1290 Richmond Road Staunton, VA 24401
3. Plan Your Couple-Goals at Betsy Bell and Mary Grey Wilderness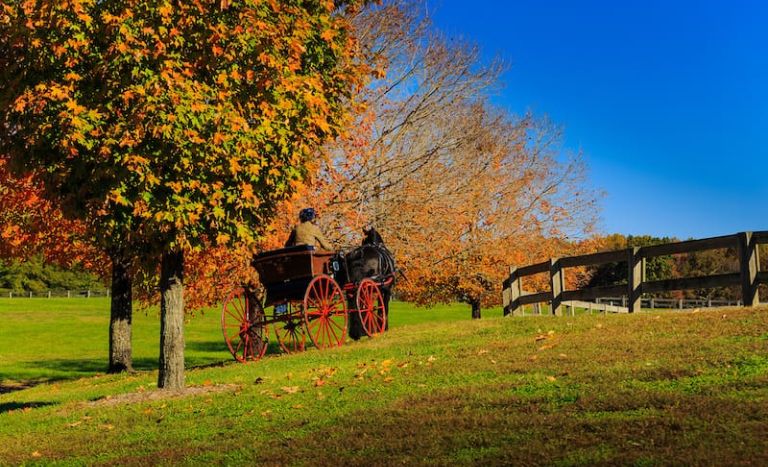 If you're looking for the best things to do in Staunton this weekend, check this out!
Staunton's landscape is defined by numerous hillsides, the most prominent of which are Betsy Bell Hill and Mary Grey Hill on the east side of town. In the woodland, oak and pecan trees flourish, with some pines and other evergreen woods thrown in for good measure.
Betsy and Mary were the daughters of two Scottish gentlemen who fled into isolation in the country to avoid a plague, as commemorated in a mediaeval ballad. The mountains were given their names by the area's earliest settlers because they resembled two mountains in Scotland with similar names.
Why you should go – From its observation deck at an elevation of 1,959 feet, Betsy Bell Wilderness Park offers a spectacular view of the Shenandoah Valley in the west, Waynesboro and the Blue Ridge Mountains in the east. If you're visiting with your girlfriend or better half, this is the most romantic things to do in Staunton VA.
The main attraction – Throughout the year, various woodpeckers, White-breasted Nuthatches, Carolina Goldfinches, and Painted Titmice can be found. In summer you can have a glimpse of Olive Grey Pewees, Wood Flycatchers, Burgundy Greenfinch, Crimson Ovenbirds, and Tanagers are known to breed. There are infrequent fallouts of migratory birds and other tropical migrants in the spring and fall.
Address – 25 Betsy Bell Rd, Staunton, VA 24401
4. Car Lovers Must Visit Bruce A Elder Antique and Classic Automobiles!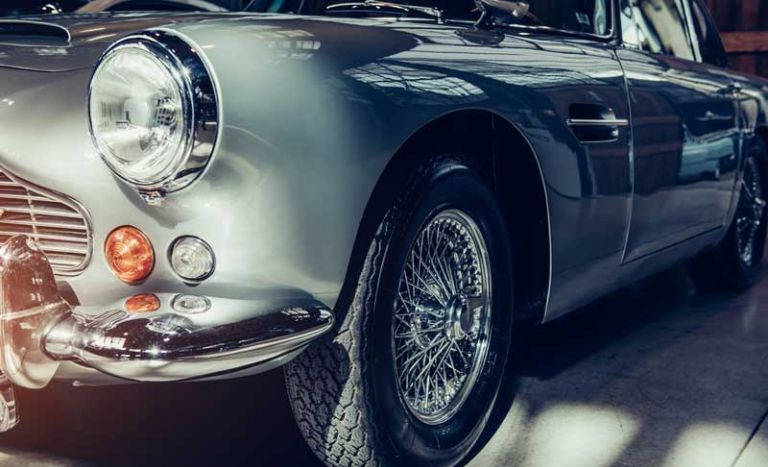 Located in Staunton's downtown historic neighbourhood, showcases famous cars from the start of transportation to the classic car era to the modern automobile.
Visitors can tour a collection of unique and fascinating automobiles spanning nearly 100 years, and is housed in the iconic Beverley Garage Building, which was built in 1911 as "The Finest Garage In The South."
Private and special tours of the entire facility can still be arranged for groups of at least 20 people.
Why you should go – One of the best things to do in Staunton, particularly for those interested in the history and evolution of cars during the last century. Car aficionados will definitely find it fun things to do in Staunton VA.
The main attraction – As part of the incredible collection, you'll witness many automobiles, limousines, supercars, and a few vans. Surprisingly, several of the vintage automobiles on exhibit are available for purchase.
Address – 114 S New St Staunton, VA 24401
5. Break Your 'Desert Ritual' at Kline's Dairy Bar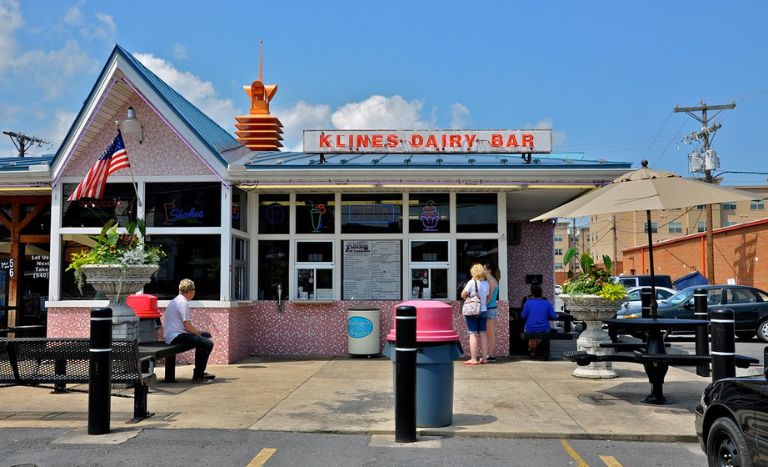 A historic visit to Kline's Dairy Bar to savour their ice cream of the day would be one of the top things to do in Staunton. Launched in 1943 in Harrisburg and overnight became so successful that the proprietors opened three more locations, including the one in Staunton that also serves meals and private party space.
Why you should go – Instead of the modern and more widespread soft-serve technique, it uses an old fashioned method of production known as a continuous freeze. This means that as the ice cream freezes, less air is introduced, resulting in a thicker batter that resembles the original frozen yoghurt.
Because this method of production takes longer than usual, the store only offers three flavours every week. They keep their patrons updated on the flavours through their website and Instagram account. Many locals consider it as one of the 'desert ritual' things to do in Staunton at night after dinner.
The main attraction – Black raspberry is the most popular on the menu. Caramel walnut sauce, peanut butter, brownies and cream, and chocolate batter, on the other hand, are always a close second. Kline's recently introduced a new flavour termed "cookie crunch" – a blend of Candy bars and smashed Oreo over vanilla ice cream – and it is immensely popular with both locals and visitors.
Address – 906 Greenville Ave, Staunton, VA 24401
6. For Art Lovers, Oak Grove Theatre is Their 'Mecca'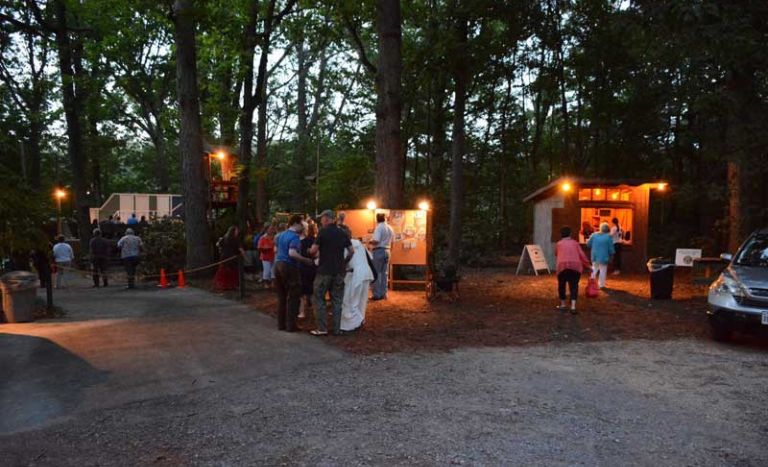 Staunton's locals have been privileged to a summertime season of plays performed by the Oak Grove Theatre club for over 60 years.
Every year, the performing arts organisation puts on a five-play festival that runs from late March to late September and takes place at the charming Oak Grove outdoor theatre, which offers a unique setting.
Why you should go – At the Oak Grove Theatre, you can see amazing live performances in an open amphitheatre. The plays are produced and performed by the community theatrical group and staged after sunset and outside. Although the shows start after sunset, many visitors can arrive early to enjoy a luncheon at the Grove before the show. This is one of the ideal things to do in Staunton at night.
The main attraction – To attend, you must purchase a 60 USD season pass that covers the entire season. Single tickets are not available, although season pass holders can buy a single-night admission for any visitor. Tickets for the first show can be purchased at the gate or online. The shows start at 8:45 p.m sharp.
Address – 845 Quick's Mill Rd, Staunton, VA 24401
7. Take Out Some Time for Wine Tasting at Ox Eye Vineyards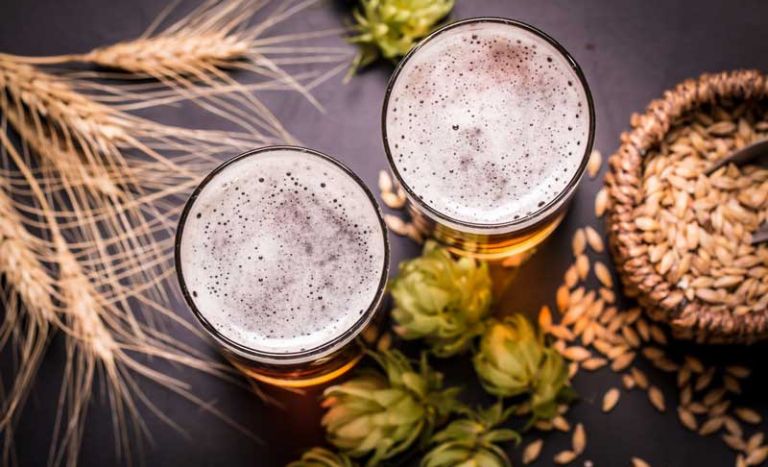 Located in Staunton's Augusta County serves a tasting room in historic downtown.
John and Susan Kiers bought the 100-acre farm in 1996 with the purpose of growing wine grapes in Augusta County.
This location was chosen because of the Shenandoah Valley's peculiar climate, which features scorching heat during the day and substantially lower temperatures at night. The limited rainfall and the thick limestone soils were also contributors. In late summer and early fall, these conditions allow the grapes to blossom and intensify the sugar content while retaining the tartness.
Why you should go – Owners John and Susan Kiers began making Estate-bottled wines in 2010 and now offer a variety of great food-friendly wines such as Chardonnays, Syrah, Pinot Blancs, and Pinot Noirs.
The main attraction – Soon after, the Kiers bought and refurbished an old coal and timber office block, which had been constructed in 1903. This would eventually become their main taproom. In the spring of 2011, the building was totally restored and opened to the public for the first time.
The external facade is painted a bright yellow to resemble the ox-eye daisies that grow on the Vineyard estate, and the renovated oak floors, chandeliers, and tasting bench gleam within. Bring your date along as this is one of the most romantic things to do in Staunton VA at night.
Address – 44 Middlebrook Ave, Staunton, VA 24401
8. Admire the History and Human Invention at The Camera Heritage Museum!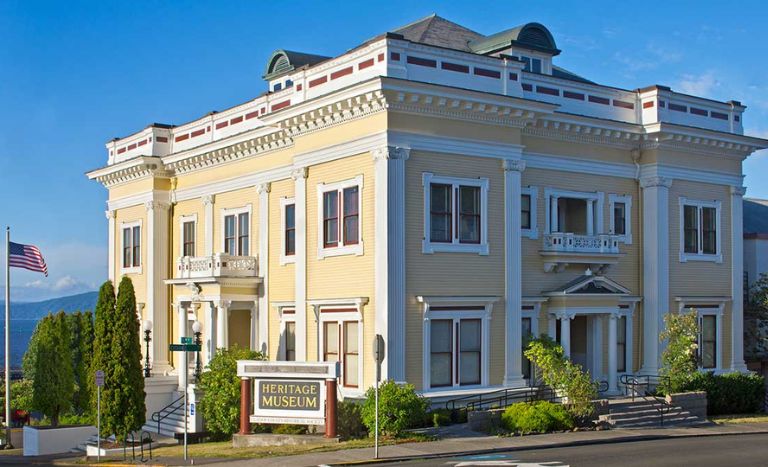 The Camera Heritage Museum is America's biggest public photography museum that offers a display of over 6000 cameras and peripherals from around the world.
You will find cameras as old as the early 1800s. It goes without saying, then, that there has been a lot of innovation and evolution over the centuries. The Camera Heritage Museum is the only venue in the country that fully illustrates this.
Why you should go – If you're a photographer or an admirer of history and human invention, the Camera Heritage Museum in Staunton must be there on your bucket list and definitely the most fun things to do in Staunton VA with kids.
The main attraction – Any brand you can think of, and perhaps a few you can't can be found in this museum. Nikon, Konica, Kodak, Rolleiflex, Polaroid, and a slew of more brands are represented. There are also some really uncommon and rare cameras and accessories in the collection. Such as a Kodak Model 1 or the Chelsea Flash Pistol, which resembles a weapon rather than a flash.
A fascinating assortment of sophisticated hidden cameras, as well as children's cameras, are among the other highlights.
There's even a comprehensive collection of all kinds of Brownie cameras ever produced. In total, there are 400 models!
Address – 1 W Beverley St, Staunton, VA 24401
9. Step Into the Farmer's Shoes at Fields of Gold Farm Trail!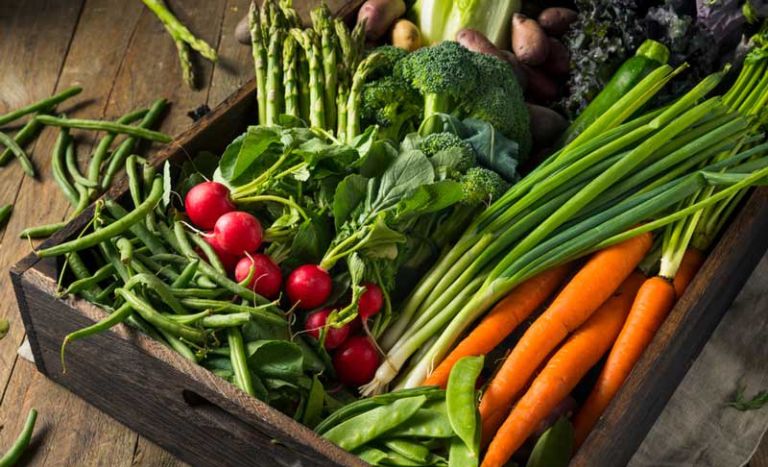 Have you ever wished for the privilege to pluck your own fruit? Do you want to squeeze milk from a cow? How about picking grapes in a vineyard or going on a farm tour? Do you like to view buds as they develop on the grapevine and then sample microbrews straight from the tap? If all those tasks checkbox your aspirations, this is honestly the best thing to do in Staunton VA.
In Fields of Gold Farm Trail, you can delve deeper into the agricultural history of the Shenandoah Valley and navigate among the wide variety of activities such as trekking, strawberry picking, and more.
Why you should go – Adventure awaits you on the Fields of Gold Farm Trail, whether you're planning a day trip with your family, a week-long trip with friends, or just a last-minute weekend getaway. You'll witness what goes into making that great dinner on your plate if you spend a day or a week touring the Fields of Gold Farm Trail.
The main attraction – The Fields of Gold Farm Trail in the Shenandoah Valley will show you the agricultural side of Virginia. It is, after all, where farming began. Pick your own fruit is one of many orchards, visit a farmers' market, partake in a wine tasting, tour a large farm, participate in a farm festival, or dine at farm-to-table restaurants.
Address – 112 MacTanly Place Staunton, VA 24401
Check Out: Things To Do in Leesburg, VA
10. Feel Haunts and Jaunts at Black Raven Ghost Tours!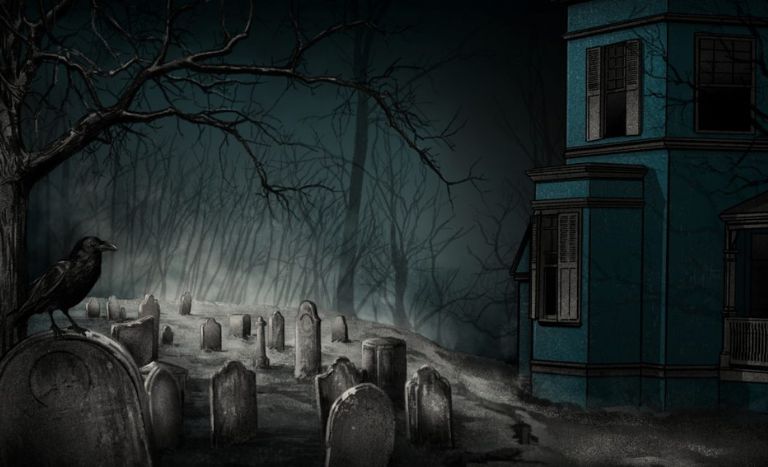 If you want to discover more about Staunton's ghosts and paranormal activity, a professional ghost tour with Black Raven Paranormal is a good way to start. For 14 years, this has been one of the prime attractions and the best things to do in Staunton VA at night as you will take the lantern-lit trip learning the history of the city and the mysterious people that become a part of old folklore.
Why you should go – Since 2008, Black Raven Paranormal has offered evening ghost tours of historic downtown Staunton and its ghostly heritage. While their tours cannot guarantee that you will have a direct encounter with the spirits of the past, you will have the opportunity to hear scary anecdotes about paranormal happenings in the structures you will visit.
You will have the opportunity to visit six-haunted sites. Even the most cynical members of the audience should be pleased! Check out The Black Raven Chronicles on Amazon Prime. The Clocktower and Montgomery Hall here are featured in episodes.
The main attraction – Is to take the Dark Staunton Tour where you will get acquainted with the eerie side of the city with unsolved murders and mysterious events. You can also book a Haunted Depot Tour that includes a tour to Staunton's haunted bus depot. This is the most fun thing to do in Staunton as you will be introduced to paranormal and haunted evidence and data using surveillance equipment and also a LIVE audio session to experience the old.
Address – 710 Reid St, Staunton, VA 24401
11. Taste Classical Music at Staunton Music Festival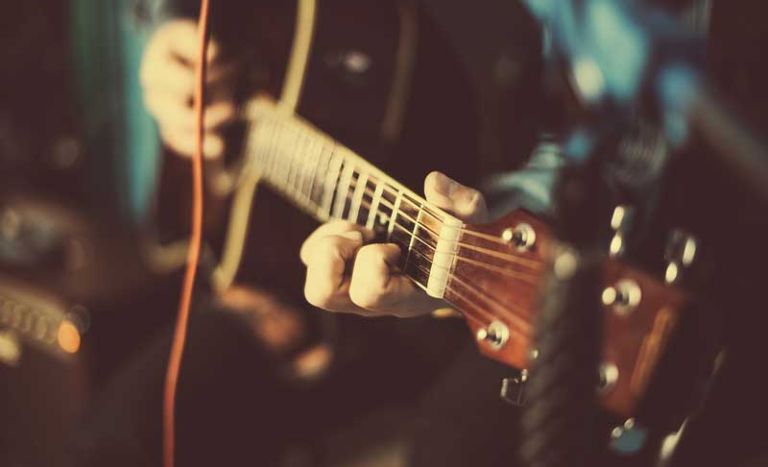 The Staunton Music Festival 80-renowned chamber music artists to historic downtown Staunton for a 10-day conversation every August.
It presents great chamber music by internationally renowned players in historic buildings throughout Staunton that are open to the public.
Why you should go – Concert programmes are unique in a way that strikes a perfect chord between the old and new. Regional, national, and international musicians perform at the SMF, and many of them are renowned for their mastery of past performing styles. Go cheap as this is one of the free things to do in Staunton VA at night.
The main attraction – Each year, the festival takes place in the middle of August for ten days, where you can attend up to 30 concerts. The good news is that the festival makes classical music accessible to all by offering free performances every day.
Address – 214 W Beverley St, Staunton, VA 24401
12. For the Best Buffets in town, Visit The BY&BY!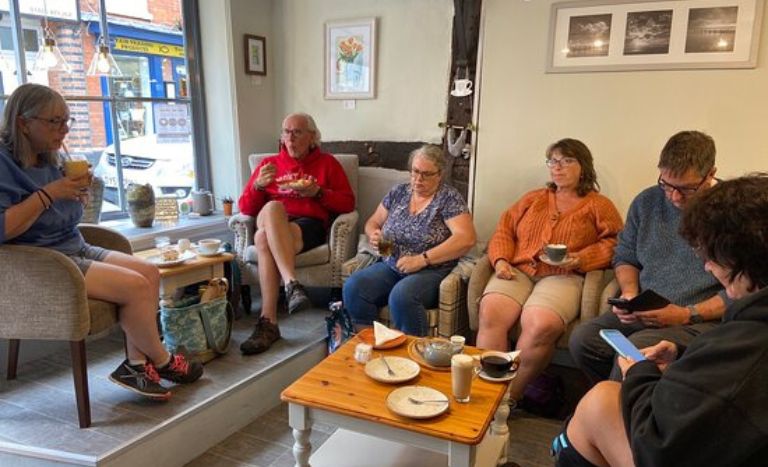 The BY&BY is a popular and favourite Staunton coffee shop, conveniently located between Mary Baldwin University and American Shakespeare Centre. Previously known as Coffee on the Corner, this cafe has transformed from the menu to include gourmet espresso drinks to bagels, grilled panini, microbrews, and champagne.
Why you should go – You can routinely catch actors from the Blackfriars Playhouse swinging through before going backstage, and Mary Baldwin University students and teachers utilise it as a regular work area, networking venue, and office-outside-university because it is located between a world-renowned theatre and a university.
The main attraction – BY&BY presently offers a variety of delicious cappuccinos and mochas, as well as iced coffees, local teas, and other beverages. BY&BY has also recently launched a beer garden, serving exquisite craft beers alongside delectable grilled sandwiches and all-day buffets which you don't want to miss out on one of the things to do in Staunton VA this weekend.
Address – 140 E Beverley St, Staunton, VA 24401
13. Soak into the Vintage Air at Wharf Historic District!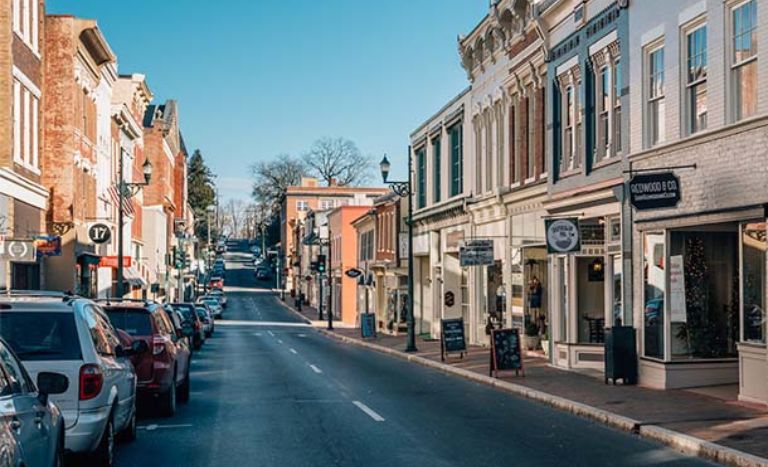 By 1854, the Virginia Central Railroad arrived in Staunton which transformed the district into a railroad town. Between 1854 and 1910, a series of new buildings were constructed adjacent to the railroad. Farmers, shopkeepers, and exporters traded in these facilities, which coined the landmark Wharf warehouses.
Why you should go – The Wharf District is still a business district with rows of late nineteenth- and early twentieth-century storefronts today. Instead of commodities and supplies, the buildings now house boutiques, hotels, restaurants and even vineyards. The district is made up of 22 ancient buildings and structures. The initial structures were typically three-story brickwork in a range of popular architectural designs, such as Greek Renaissance, Continental, and Queen Anne.
The main attraction – Sunspots in the Klotz building offers exciting acrylic blowing and gifts. Ox-Eye Vineyard in the Fultz Office building offers great Virginia wines. Sauces in the American Hotel building offers fine dining.
Rachel's Quilt Shop in the Train Station building and Wilderness Adventure in the Fultz Warehouse building offer trendy clothing, accessories, and footwear.
The Red Beard Brewery serves beer. The Depot Grill serves a quick-service menu. The Olive Bistro and Table 44 offer indoor and outdoor dining. This and more are one of the best things to do in Staunton Virginia.
Address – 120 S. Augusta Street, Staunton, VA 24401
14. Learn War History at Woodrow Wilson President Library and Museum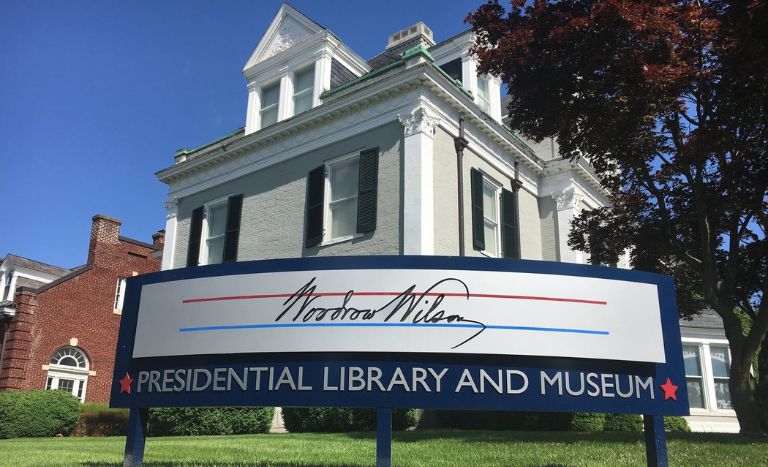 Downtown Staunton's Gospel Hill serves as the birthplace of President Woodrow Wilson. The home is frequently referred to as a 'Manse' by the localities and is clubbed with the historic Smith House, which houses a souvenir shop, galleries, historic gardens, and Library and Research Centre.
Why you should go – The museum showcases the life and times of the 28th president of the USA who was remembered for his leadership during World War I, and his attempt to establish the League of Nations.
The Main attractions – The 8,000-square-foot museum has eight galleries dedicated to Wilson's life and times. The president's 1919 Pierce-Arrow limousine and an interactive trench exhibit based on a World War I trench are among the museum's highlights and one of the great things to do in Staunton on your day trip.
Address – 20 N Coalter St, Staunton, VA 24401
15. Smell Staunton's Finest Coffee Beans at Crucible Coffee Roosters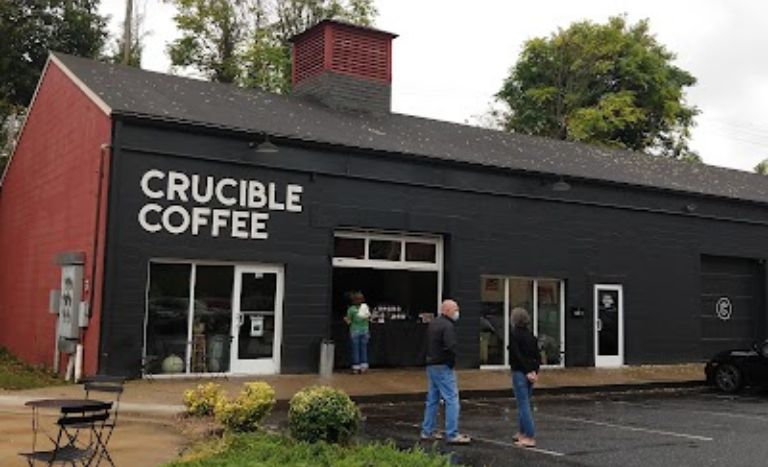 When you go into the ancient garage on Church Street, it's hard to believe it was originally a coal and timber warehouse. A crimson-coloured cobblestone floor, dazzling white tiled countertop, and a big, dark graffiti on the backdrop all give you a glimpse of the space's industrial past.
The coffee outlet arose from a passion for coffee and human connection. Brandon Bishop, a former multinational businessman, and Kean Ivey, a high school friend and war veteran, co-founded the company. Both have extensive coffee experience from various locations worldwide.
Why you should go – Located near Lewis Creek behind Paris Cake Company and Table 44, offers a latte, cappuccino, confections, and a space for visitors to unwind and chill. Brandon Bishop and Kean Ivey, the owners, see it as a coffee version of a craft brewery. Guests can learn about the roasting process, sample various flavours, and socialise.
The main attraction – The menu, like the ambience, is simple: milk-based brewed coffee beverages, Hugo Iced Tea, filter coffee, and a selection of desserts from Paris Cake Company.
Address – 300 Church St #201, Staunton, VA 24401
What to Eat in Staunton VA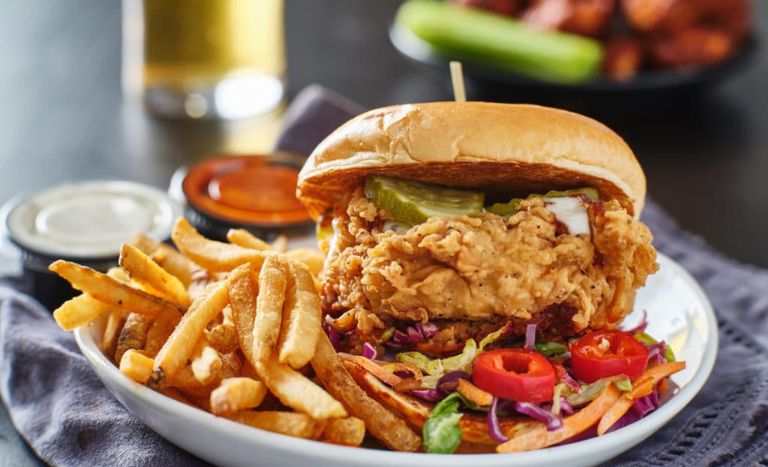 Besides the picturesque beauty, Staunton is also a culinary town, with a broad and delectable selection of eateries to pick from. So, in between your activities on the Blue Ridge Parkway or in the Shenandoah Valley, you'll have lots of opportunities to get a bite to eat and bask in the scenery. The culinary scene here is also one of the best things to do in Staunton VA.
Aioli – One of the renowned restaurants in town serves Mediterranean cuisine and Tapas with a pool of Moroccan chefs at your disposal.
Byers Street Bistro – The best place in Staunton to grab lunch or dinner. Their Chicken Steak Sandwich is a must-try. Their courtyard is really lovely, and it welcomes pets. On a Friday or Saturday night, go for dinner and you'll be greeted with live entertainment.
Zynodoa – It offers more than simply delectable southern cuisine; they also have an outstanding bar menu! Their menu is always changing to reflect that you have a unique, but always wonderful, experience every time you visit.
Emilio Italian Restaurant – This is the place to go if you are eyeing a fantastic Italian treat. They serve authentic Italian and Sicilian cuisine that is truly scrumptious.
Where to Stay in Staunton Virginia?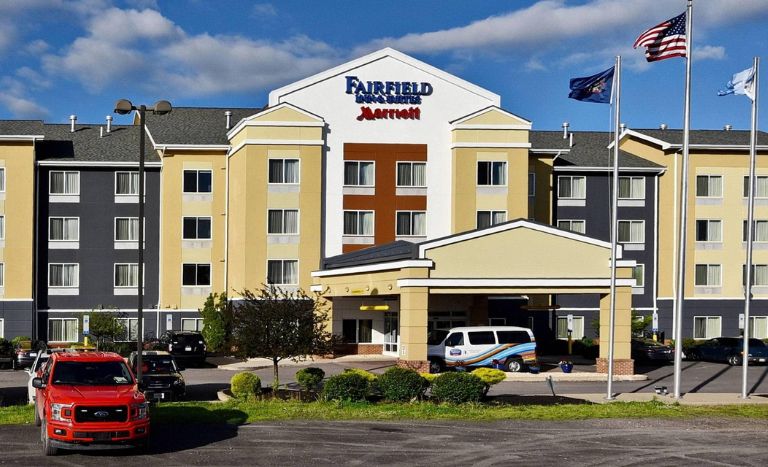 Staunton provides a wide choice of hotels to suit your requirements, leisure, and budget, whether you want an urban location near to downtown or a quaint guest house just outside of town. Staunton offers a wide selection of housing alternatives with convenient access to highways, tourist attractions, restaurants, theatre, and outdoor adventure, with over 200 properties to choose from.
Holiday Inn Express and Suites – Offers complimentary WiFi and breakfast. The hotel features an indoor pool, a fitness centre. Considering its closest proximity to the highway, it is surprisingly peaceful.
Howard Johnson by Wyndham Staunton – Offers pet-friendly rooms with complimentary WiFi and a seasonal outdoor pool. This hotel's rooms are all air-conditioned and have a microwave, mini-fridge and LED TV.
Fairfield Inn and Suites by Marriott Staunton – Air-conditioned rooms with private bathrooms with complimentary WiFi, parking and breakfast are available at this 3-star hotel.
Days Inn by Wyndham Staunton – This hotel is located 7.3 miles outside of Staunton's downtown area. There is an outdoor pool, a children's playground, and a fitness centre at the hotel. Offers free continental breakfast.
Conclusion
Though the city of Staunton serves as a gateway to many well-known attractions, such as Virginia's official Vineyard and Winery, which includes tastings and vineyard tours, Staunton is a place in its own right. There are plenty of things to do in Staunton Virginia including festivals, live music, theatre productions and more. Visitors are sure to find something that piques their interest while they're visiting.
In the end, Staunton's mild climate, vibrant downtown, and abundance of non-urban getaways make it an ideal destination for adventure. For more information, check out the Visit Staunton website for maps and photos to back up our claims about each attraction.