Leesburg, Virginia, is a Loudoun County jewel located right next to the gorgeous banks of the Potomac River.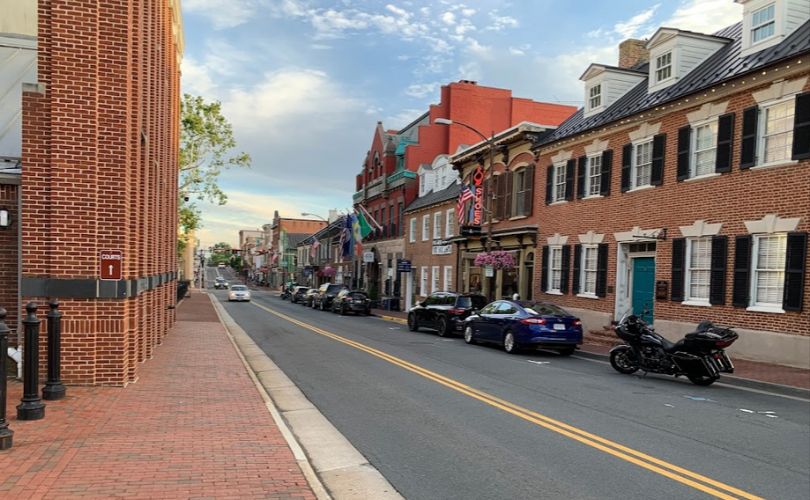 Because of its proximity to Washington, D.CIt has remained a tiny and rural town steeped in history from its founding in 1740. For sure, there are plenty of things to do in Leesburg VA.
However, it has experienced significant expansion and development over the last few decades, becoming the largest town in Virginia.
As a result, the region offers a distinctive fusion of historical and contemporary attractions.
Numerous destinations await both the young and the old, including historic homes, scenic parks, and water leisure areas.
Why not stay here for a weekend during your upcoming vacation? Here are 18 best things to do in Leesburg Virginia –
1. Go Bonkers and Keep Shopping Forever at Leesburg Premium Outlets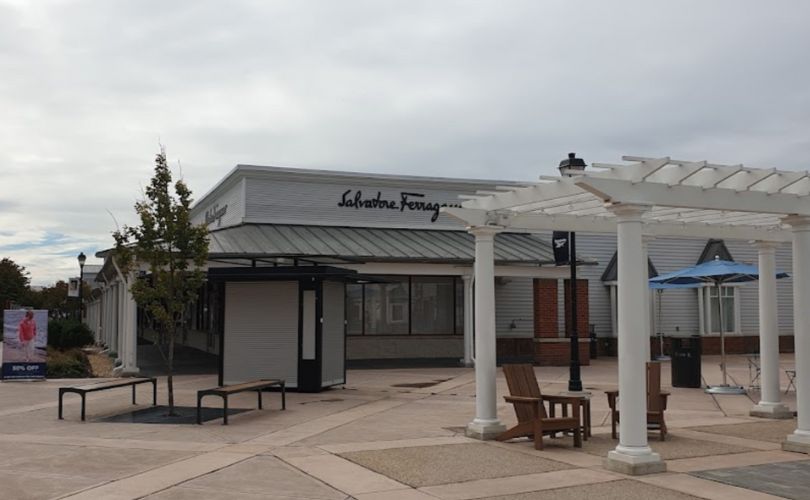 More than 100 distinct retailers may be found at Leesburg Premium Outlets, one of the top opulent shopping destinations in Northern Virginia.
Visitors can look through various high-end goods and upscale retail establishments.
Along with the entire food court and restrooms, the shopping center's pedestrian sections underwent renovations recently.
Modernized features include the courtyard, lounge areas, dining rooms, fire pit sculpture, children's play area, and digital directories.
Visit Leesburg Premier Outlets for the largest assortment of premium products, footwear, travel accessories, and attire for any occasion!
2. Enjoy Fishing in the Pond in Olde Izaak Walton Park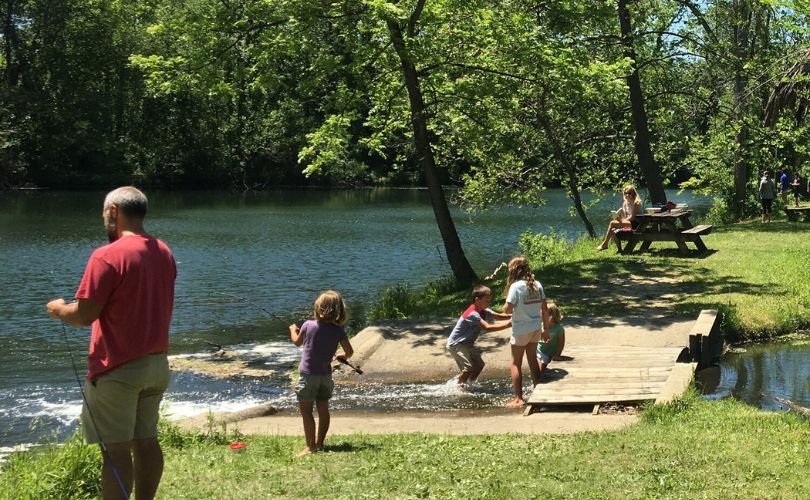 Olde Izaak Walton Park is a 21-acre site ideal for a great outdoor day with your family, and is one of the best things to do in Leesburg VA.
The main draw here is the sizable pond with picturesque vistas, which stands apart from the expansive grounds and scattered sections of forest.
It's a favorite hangout for local birds and waterfowl, so expect to see ducks swimming and foraging for food on the pond's clean, mirror-like surface.
Head to the fishing pier with your own hook and line to catch largemouth bass and black crappies that are swimming in the deep if you want to join in on their quest and catch some of your own.
The property features its own dog park where canines of various species and sizes can play and mingle.
If you're searching for a tranquil location to spend a day, consider exploring the park's paths and checking out the local fauna.
3. At the Loudoun Museum, You May Learn About the County's History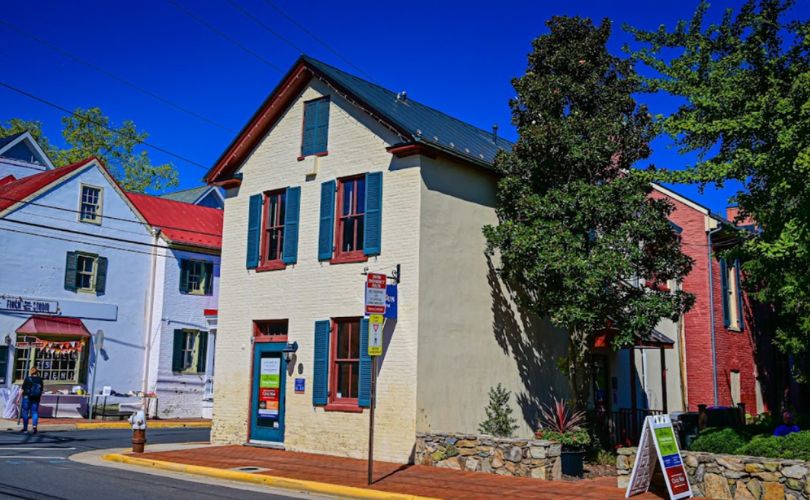 The charming Loudoun Museum in Loudoun County, Virginia, honors the rich culture and traditions of the region.
This museum, which was recently restored, features both ongoing and seasonal exhibits that are all focused on the history and culture of the region.
In this cabin-like building, you can really witness the county's past come to life.
Some of the collections here include antique maps, well-preserved fabrics, and even furniture from long-dead people.
There are also artifacts from the Civil War, in which the county played a significant role when Virginia seceded from the Union.
Even though the museum is tiny, the sheer volume of things on display will keep you mystified for hours.
So, if you're interested in learning about the rich history of the state and the county, this is the place to go, and is one of the unique things to do in Leesburg, Virginia.
4. Enjoy Your Time at the Potomac River
The Potomac is a broad, tranquil river with lovely riverbank scenery and a rich history, and is among the top Leesburg VA attractions.
If you're looking for adventurous adventures, consider kayaking and paddle boarding along the lower stretches of Leesburg's shores.
You can also go fishing here and possibly bring home large fish like bluegill, bream, and panfish.
5. At Historic Downtown Leesburg, Get All you Want!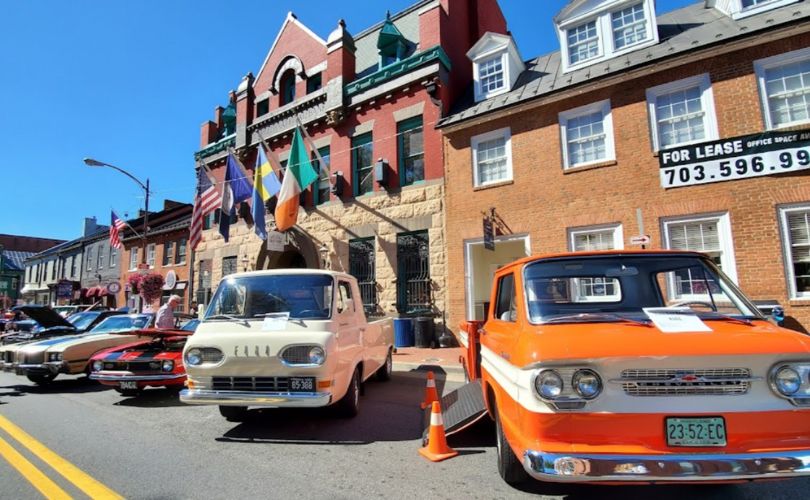 Tourists come from all over the world to see the unusual mix of tourist attractions in Historic Downtown Leesburg.
Since Leesburg's downtown is one of the state's best-preserved and most picturesque, you can go there every day. If you love strolling with some retail therapy, this is one of the best things to do in Leesburg, especially at this site.
Explore historical sites, galleries, a flourishing food culture, a variety of distilleries, award-winning vineyards, cafes, thrift stores, and firms of all sorts, from little start-ups to huge conglomerates.
The businesses are surrounded by charming town centers with over 250 years of hospitality and history.
They are a community that represents the independent shops, eateries, and businesses in Leesburg, Virginia's downtown historic district that no shopping mall can match.
6. Ida Lee Park Recreation Center is a Great Place to Work Out
The Ida Lee Park Recreation Center is a great place for those who enjoy sports and physical activity.
This 71000 square foot facility is among the top Leesburg VA attractions for a variety of physical recreational activities.
The amenities include baseball diamonds, basketball court, mini golf course, tennis court, elevated running trail, and more.
There are two indoor pools at the center with attentive lifeguards and modern amenities for people who want to swim a few laps.
You can use the gym equipment and perform resistance or aerobic training in the fitness center.
After a long workout, why not relax in the treehouse overlooking the park's lush grounds?
7. Experience a Willowcroft Guided Tour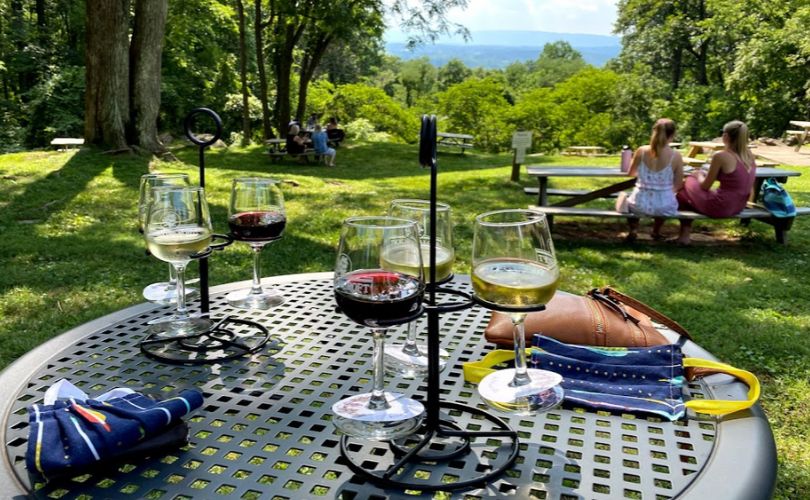 Willowcroft offers breathtaking views of the Blue Ridge Mountains and the Loudoun Valley.
Willowcroft's meticulous attention to detail, both in the vineyard and in the winery, has resulted in numerous national award-winning wines.
Visit the tranquil setting for the distinguished wines and the winery's charming rustic setting inside a historic red barn.
Gourmet snacks and samples are available from Friday through Monday all year round.
Willowcroft also organizes frequent guided tours and events.
8. Take a Tour of Dodona Manor's interiors by George C. Marshall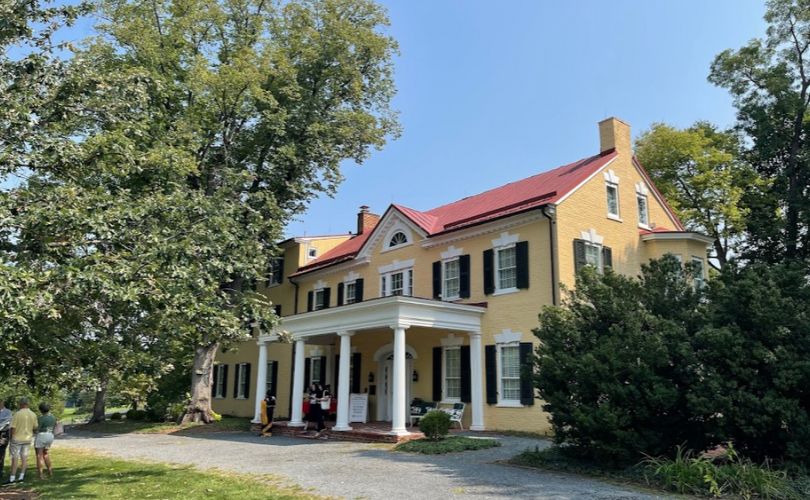 General George Catlett Marshall, a former secretary of defense during President Truman's administration, lived at Dodona Manor.
The mansion takes its name from the ancient Delphic shrine, whose grounds were also home to a large number of oak trees.
The George C. Marshall International Center renovated the house and made it into the attraction it is now in an effort to restore it to its Marshall-era appearance.
This home stands out due to the large grounds, tiled patios, and a simple, cream-colored exterior. Trip advisor listed it as among the top Leesburg VA attractions.
And inside, Marshall and his family's possessions are on display in solemn chambers as a reminder of the illustrious lives they had.
Visit the hallways to get a peek of the life of a statesman who had a significant impact on the Second World War.
9. Stone Tower Winery Offers Delicious Drinks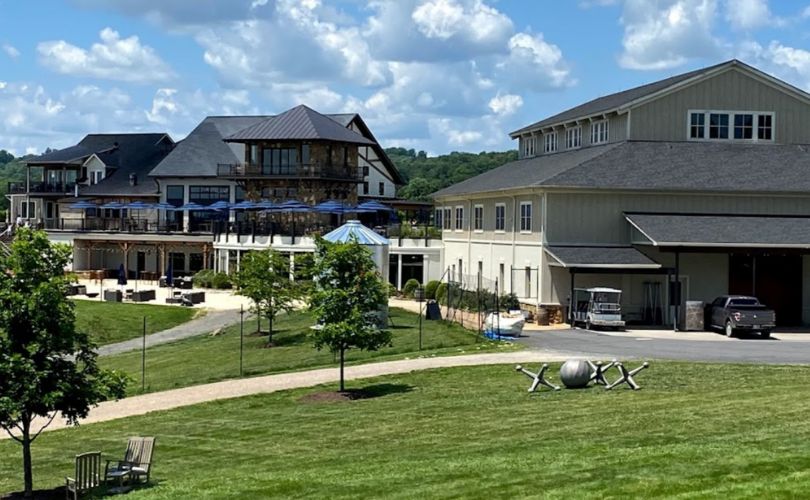 Because this region of Virginia offers a great climate for producing lush grapes, there are numerous wineries and cellars scattered over the less-populated areas here.
Wine aficionados must visit the Stone Tower Winery, one of the area's most popular attractions.
Every visitor is captivated by the estate's breathtaking views as soon as they reach the wide grounds and structures. The estate in itself is a sight to behold, and is among the top places to visit near Leesburg VA.
You can go on a wine tasting tour and try some of their exclusive drinks.
The full-bodied, citrus, and aromatic bottles here are of exceptional quality, and you'll notice the additional layer of flavors brought to these drinks by the Virginia Soil.
Purchase a bottle or two before you go so you can open them on special occasions when you get home.
Check Out: Things to do in Staunton, VA
10. Visit the Rust Nature Sanctuary to Discover Nature's Marvels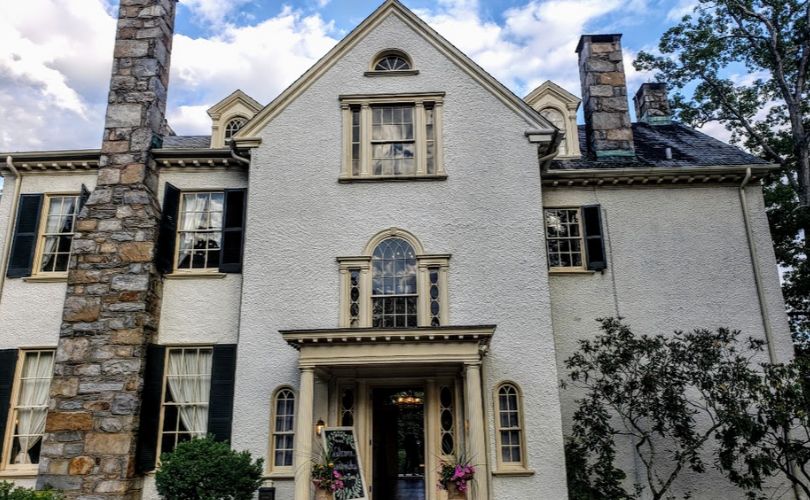 Rust Nature Sanctuary is one of the many scenic areas in Leesburg that have impressive historical structures.
The 68-acre attraction features shady trails, a picturesque reservoir surrounded by towering reeds, and woodland areas rich in native flora and animals.
The Rust Manor, a stately home regularly utilized for photoshoots, weddings, and other events, is one of the most outstanding aspects of this area.
The property's spotless exterior and classic building meld flawlessly with the surrounding foliage to create a hidden paradise that you shouldn't miss.
11. Make a Tee Time at Raspberry Falls Golf & Hunt Club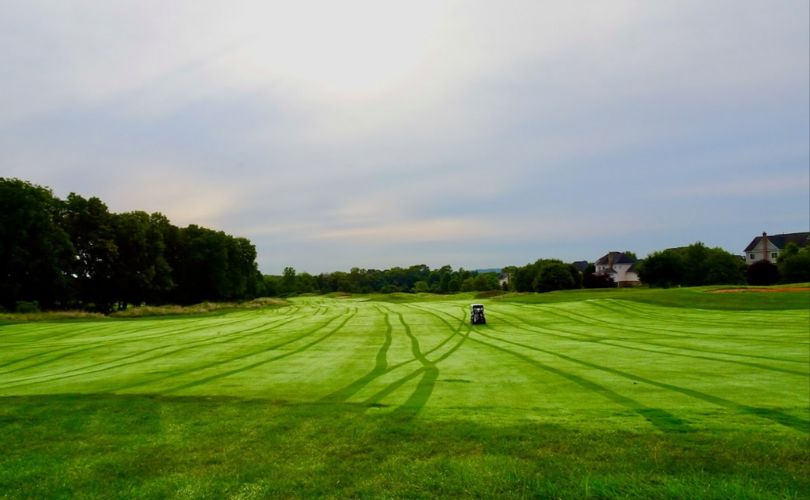 The Raspberry Falls Golf & Hunt Club is a great spot to hone your talents. This is where you unleash your golfing talent, whether you're a starter or a seasoned pro, and is one of the fun things to do in Leesburg VA.
The 18-hole course is a beautiful, well-kept facility with trickling creeks, brick walls, and picturesque, though difficult, rolling terrain.
The Catoctin Mountains in the distance provide stunning views that enhance the experience on the course.
You'll discover that you appreciate the scenery as much as the games.
Visit Hunter's Grill, the golf club's own restaurant, after your round.
For those who are hungry after their game, there is an array of filling comfort food options such burritos, panini, and burgers.
12. Smell Aromatic Blooms at the Flower and Garden Festival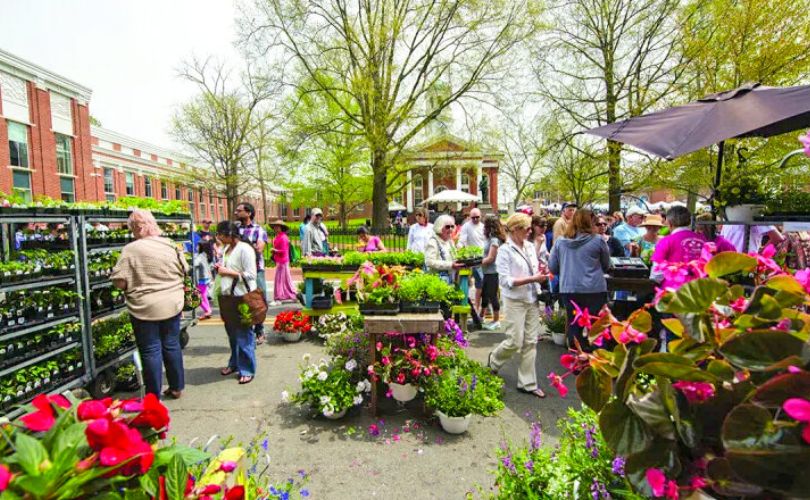 Every year, thousands of people travel from all across the state and neighboring Maryland to attend the Flower and Garden Festival in Leesburg.
More than 150 vendors generally gather to welcome both locals and visitors as the town welcomes the arrival of spring.
Stalls offering the most beautiful flowers, exotic shrubs, garden tools, handcrafted pots, patio furniture, and other unique gardening accessories that can be found here.
It's a haven for gardeners and new age "plant parents."
The event offers a variety of family-friendly activities in addition to live music and gardening-related merchandise.
Besides, there are numerous food concessionaires serving regional specialties, and is one of the fun things to do in Leesburg VA.
13. The Potomac Can Be Seen From Red Rock Wilderness Overlook Regional Park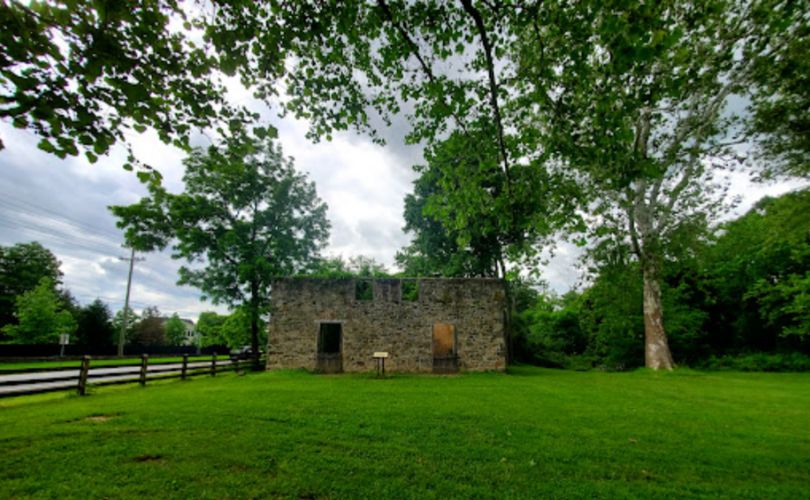 Visit Red Rock Wilderness Overlook Regional Park if you don't want to get wet but still want to see vistas of the Potomac River.
The park's winding nature trails and wooded areas are great for leisurely family visits, but the unobstructed views of the river are the real draw.
If you want to snap gorgeous landscape pictures to post on social media or to show off to your friends, this is one of the top places to visit in Leesburg VA.
The colors are especially stunning in the fall, with oranges, yellows, and browns bringing a new level of beauty to your photographs.
14. Admire the Majestic Structures of Oatlands Historic House & Garden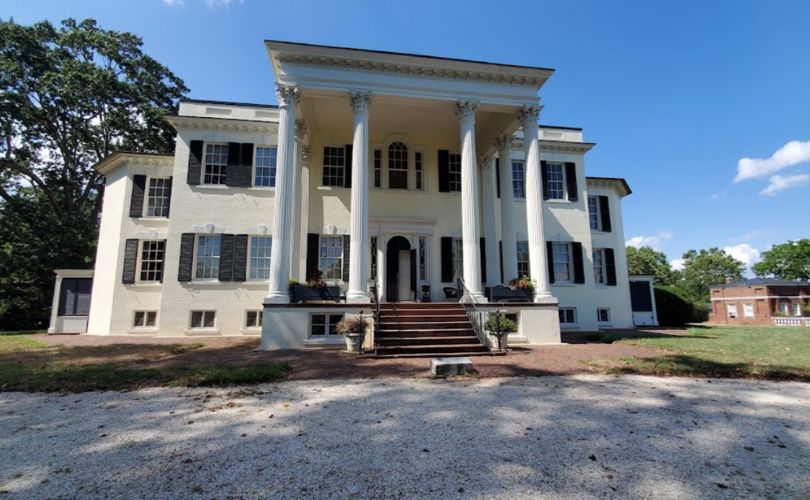 The mansion's obvious flawless facade at Oatlands Historic House & Garden makes you wonder how such a gorgeous building could have been built in the 18th century.
The site itself is a historic estate with a variety of barns, cottages, and carriage houses.
But it's the proud mansion that captures everyone's attention; you'll find your gaze drawn to it even when you're out touring the grounds.
It is a stunning National Historic Landmark open to visitors from March to December because of its lofty columns, exquisite windows, and exact architecture. Absolutely a stunner, and is among the top things to see in Leesburg VA.
If you want to explore the equally regal interiors, join a tour and see all of the historic furniture, artifacts, and portraits displayed in the rooms.
If you have a little extra time to spend traveling outside of the city limits of Leesburg, it's the ideal destination.
15. Experience History at Ball's Bluff Battlefield Regional Park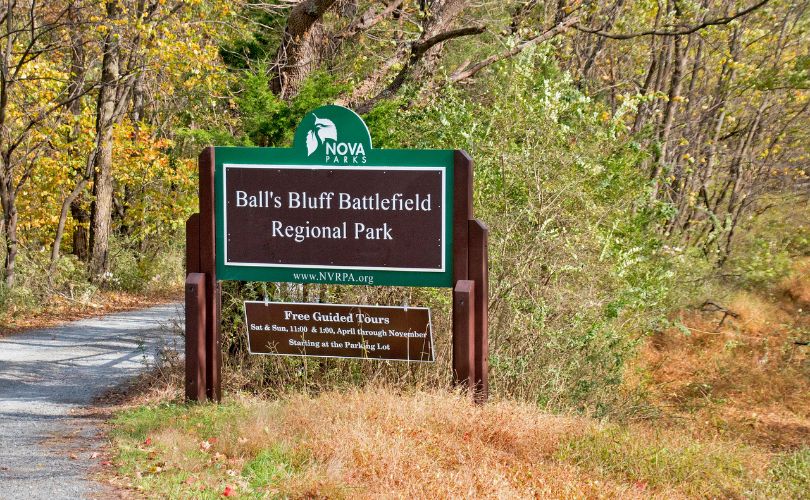 What to do in Leesburg VA for history buffs? When visiting significantly involved Civil War battlefields, you can always expect to come across a site where a notable fight was fought, and is famous among history lovers.
One such location, near to the Potomac River, is Ball's Bluff Battlefield Regional Park.
It is special because it is the only location north of the Capital where the Union suffered a defeat in combat.
Senator and friend of Lincoln Edward D. Baker passed away here after being humiliated by the Confederate Army.
You'll find many weapons of war spread across the rather tranquil park because the battlefield has been rebuilt so that visitors may get a sense of how the combat took place at that time.
Join a guided tour to see and learn everything about the cannons, monuments, tombs, and plaques that adorn the site.
In addition to its historical significance, the park is renowned for its lush grounds and riverbank vistas.
You're invited to simply stay and take in the serene atmosphere while exploring the park's pathways.
16. Play With Cute Animals at Leesburg Animal Park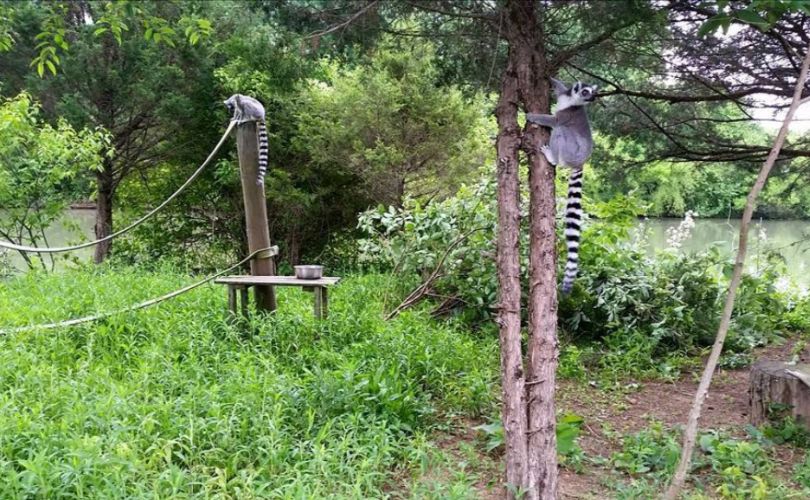 If you're bringing children or simply enjoy being among animals, Leesburg Animal Park must be on your schedule, and is one of the best things to do in Leesburg VA.
This small zoo is home to a vast variety of exotic wildlife from around the world. It facilitates the diverse ecosystems for animals so they can live happily and healthily.
Majestic zebras, inquisitive lemurs, colorful songbirds, and tropical alligators are among the creatures you can see.
Visit the petting zoo located inside the park if you want to interact, play, and feed animals.
Older tortoises, camels, llamas, and even gentle goats will be available for you to pet.
The Pumpkin Village, which is accessible during the fall, is another popular attraction in this area, particularly for children.
17. At Shocktober, Flee for Your life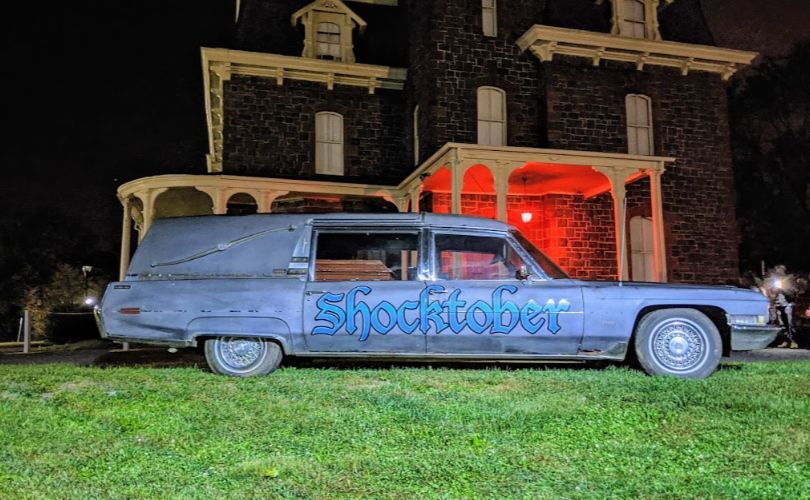 Visit Shocktober if you're looking for the thrill of being hunted by creatures while exploring a haunted place.
This Halloween event, which takes place at the Arc of Loudoun, will thrill you with its abundance of frightful monsters, unearthly creatures, and dark terrors. And, is one of the fun things to do in Leesburg VA.
There are ghosts chasing you everywhere you go, whether it's through the creepy hallways of the estate or the eerie grounds around it.
So invite your pals and enjoy yourself while being pursued by zombies and other vicious creatures.
The best part is that the money from your ticket goes to the Arc of Loudoun, a local nonprofit serving Leesburg residents with disabilities.
You're helping those in the community who aren't as fortunate as they could be while simultaneously having a thrilling experience.
18. Explore Morven Park's Attractions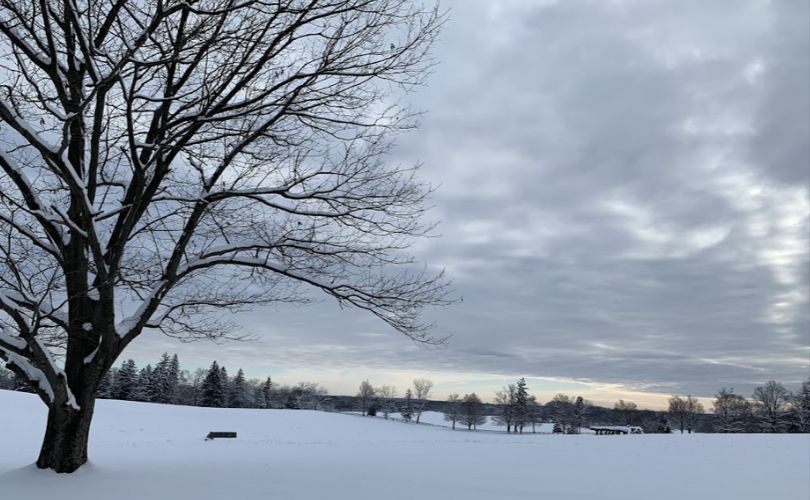 Morven Park is a sizable park with 1,000 acres that is rich with historical information about Leesburg.
The complex is home to the Morven Park Mansion, Winmill Carriage Museum, and the Museum of Hounds and Hunting. It also features beautiful forests and verdant lawns.
These buildings provide a view of life from many centuries ago, including activities like foxhunting, carriage riding, and horse-rearing.
Numerous athletic facilities, horseback riding trails, and gorgeous nature trails can be found throughout the park.
The famed Morven Park International Equestrian Center is frequently used as a venue for national horse trials, ballet, and other equestrian sports.
So whether you're a history buff, a nature lover, or a sports enthusiast, there's something for everyone in this large park.
Make this your first stop on your itinerary so you can take in everything it has to offer, and is one of the best things to do in Leesburg VA this weekend.
Best Places to Eat in Leesburg VA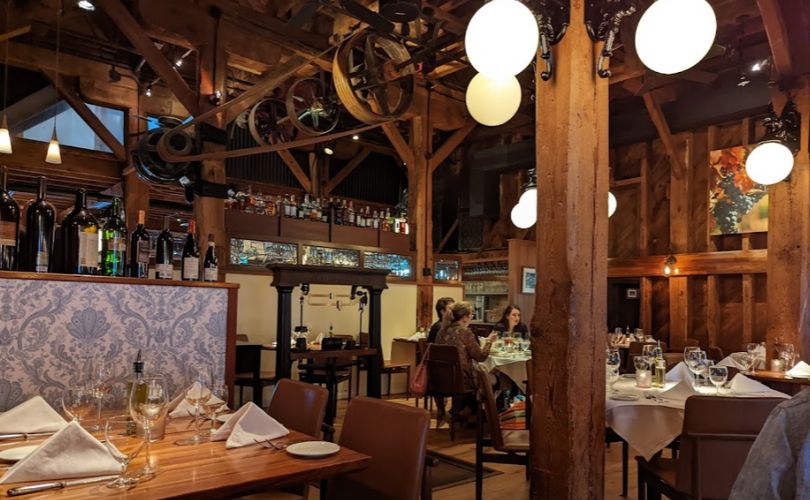 You want to enjoy a wonderful supper with a large company without being robbed west of the Potomac? The most sensible course of action if you're close to Leesburg, Virginia, is to visit one of the inconspicuous yet incredibly talented restaurants there. Those are the places where you and your group, including kids, would have a feast while yet being able to leave without feeling like you had a huge hole in your wallet the entire time.
Here are the 5 best eateries in this beautiful Virginian town –
(i) Tuscarora Mill
Tuscarora Mill, which was originally a working grain mill, has kept its rustic interior and charm. Freshest regional product is used in Chef Julian Gonzales' seasonal recipes. Sesame Roasted Salmon, crab cakes, and top cuts of beef are some of the restaurant's signature dishes. SouthStreet Under, the in-house bakery, makes delicious breads and luscious pastries daily.
Address – 203 Harrison St SE, Leesburg, VA 20175
(ii) The Conche
The Conche is an exclusive chocolate theme boutique restaurant located in the Village at Leesburg. It offers an array of artisan handmade chocolate confections, desserts, and chocolate infused savory dishes, as well as hand created cocktails made with the finest ingredients.
Address – 1605 Village Market Blvd SE, Leesburg, VA 20175
(iii) Taste of Lebanon
This tavern is located at 510 East Market Street and is a great spot to eat for those that share their viewpoints. The distinct booths for each table will make your visit for your group comfortably private as you eat all the fajitas, baklava, and pita. The nicest part is that you won't even bother to try to recall afterwards how much you paid for all that comfort.
Address – 510 E Market St Unit F, Leesburg, VA 20176
(iv) Root 657
Roots 657, located at 42301 Spinks Ferry Road, is a self-service café with plenty of indoor and outdoor seating just off Route 15. You can get wonderful food and drinks there that are made with fresh, nearby farms' ingredients. The pricing are always affordable, and the ambiance is ideal for large groups, especially those with children. This location is very spacious inside and out, which is why kids really like it.
Address – 42301 Spinks Ferry Rd, Leesburg, VA 20176
Best Places to stay in Leesburg VA
Here are the top recommendation for your hotels in Leesburg VA
(i) The Comfort Suites Leesburg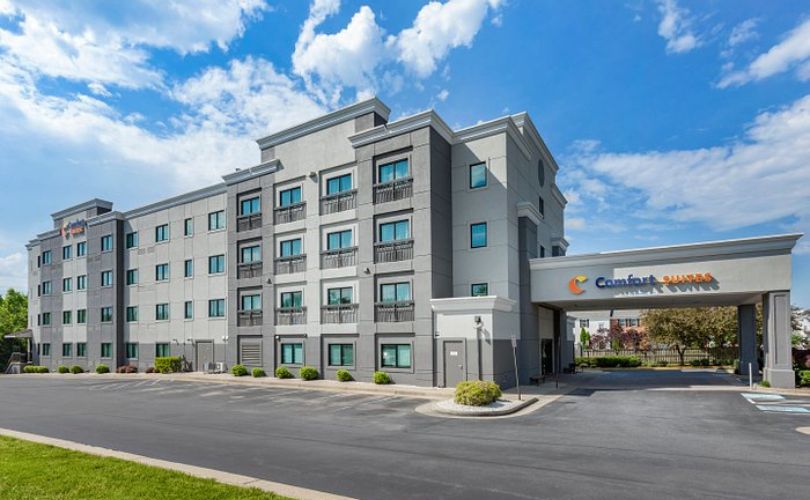 This Leesburg, VA hotel is within five miles of golf courses, tennis facilities, horseback riding, hiking trails, picnic spaces, and bike lanes. Take advantage of the complimentary hot breakfast, which includes eggs, sausage, yogurt, fresh fruit, eggs and more. If you need to go early, a Your Suite Success Grab & Go bag is available two hours before breakfast. Free high-speed Internet access, a heated indoor pool, a hot tub, and a picnic area with a pavilion and grills are among the additional extras.
Address – 80 Prosperity Ave SE, Leesburg, VA 20175
(ii) Lansdowne Resort and Spa
Elegant guest suites coexist with comfortable country manor decor on the Potomac River banks. The property offers tranquil spa experiences, heart-pounding golf on championship courses, romantic two-person dining, and a buzzing bar scene. It is just 30 miles from Washington, DC, and only minutes from Dulles International Airport. Breakfast is complimentary.
Address – 44050 Woodridge Pkwy, Leesburg, VA 20176
(iii) Clarion Hotel & Conference Center Leesburg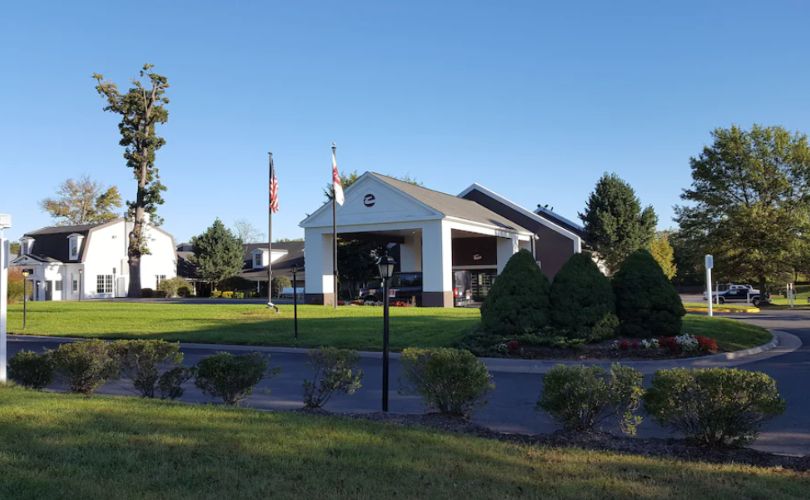 This hotel has free WiFi in every room as well as on-site dining. The Clarion Hotel & Conference Center Leesburg's rooms include a coffee maker and a 32-inch flat-screen TV with HBO. The outdoor pool and 24-hour exercise facility are available for use by visitors. The motel is a 15-minute drive from Oatlands Plantation. Arlington is located 30 miles from the Manassas Civil War Battlefield.
Address – 1500 E Market St, Leesburg, VA 20176
(iv) Hampton Inn & Suites Leesburg
Relax and rest in our contemporary lobby, one of our large guest rooms, or one of their wonderfully designed suites. You can use the hotel's free WiFi whenever you like. Every morning, enjoy a complimentary hot breakfast. Utilize the hot tub and indoor pool.
Address – 117 Fort Evans Rd NE, Leesburg, VA 20176
Plan Your Trip to the Leesburg VA
As you can see from the list above, there is no shortage of things to do in this sleepy town. After living in Leesburg for a few years, I feel like I've done just about everything. The best part is – I'm still having fun! My one regret is that I didn't discover Leesburg earlier in my life. But at least I'm finally taking advantage of all the city has to offer.
With these eighteen suggestions in hand, there are plenty of activities for you to enjoy in Leesburg. Whether you live nearby or are visiting from out of state, stop by soon and take advantage of all that this unique city has to offer. It's an experience you will never forget!