Winchester serves as the county seat of Frederick County and is the northernmost autonomous city in Virginia. It is in the Shenandoah Valley, which is situated between the Allegheny and Blue Ridge Mountains. This bustling city provides a wide range of lively activities in addition to several cultural and historical sights.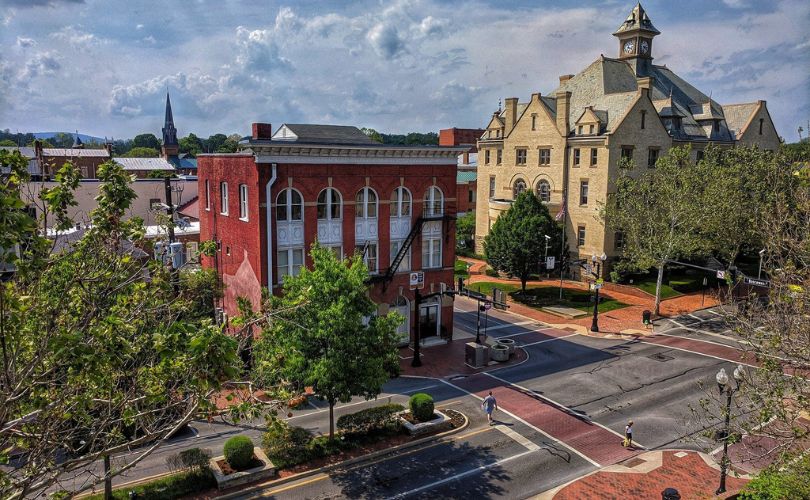 The city embodies the essence of Native Americans, European settlements, and American advances. Mother Nature has been kind enough to surround the city with numerous nature trails. With the help of this checklist of things to do in Winchester, VA spends a few days visiting the city with loved ones.
What to do in Winchester, VA?
The Virginian city of Winchester is a wonderful fusion of excellent food, refreshments, artwork, and historical facts. Everything in this city, from the pubs to the parks and historical institutions, will be a delight to your sight.
Walking through the downtown area of Winchester to check out the eateries, stores, museums, and nightlife is unquestionably among the greatest things to do in Winchester, Virginia. While exploring this city, you can find a good selection of undiscovered locations.
1. Plan a Day or Two to Explore the Museum of the Shenandoah Valley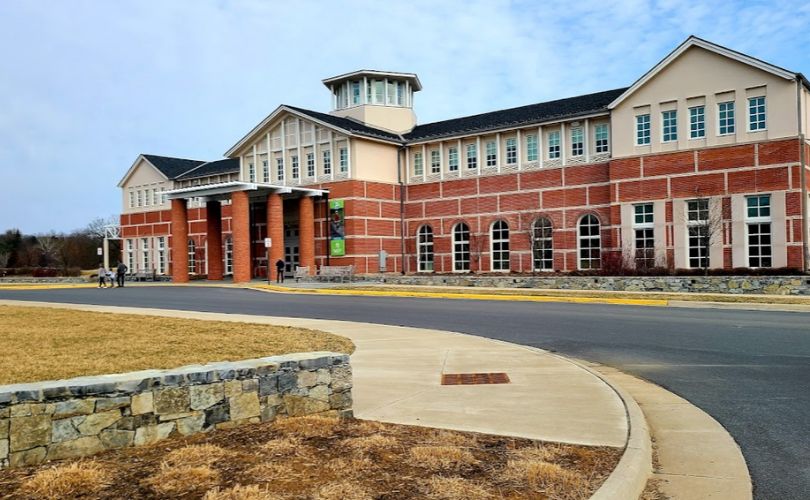 The historical and cultural heritage of the region has been preserved and enhanced by the Museum of the Shenandoah Valley. Three main parts make up the MSV complex: the house, the gardens, and the museum.
The four main galleries at the museum are the Shenandoah Valley Gallery, R. Lee Taylor Miniatures Gallery, Founders Gallery, and Changing Exhibitions Gallery.
This 214-acre museum in Winchester is the largest green area in the city
It includes the Glen Burnie House and its surrounding seven-acre gardens.
Visitors can enjoy the picnic area right at the garden's entrance after exploring the exhibits.
2. Morning Coffee at Bonnie Blue Southern Market & Bakery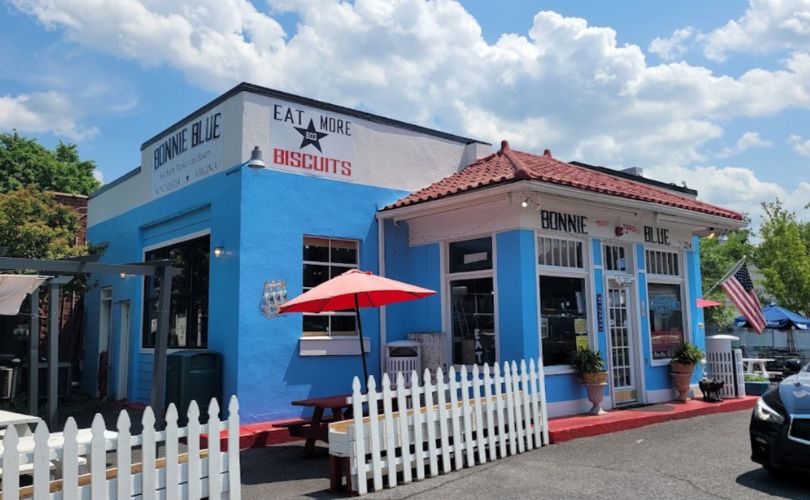 In the heart of Winchester, Bonnie Blue Southern Market & Bakery debuted in 2012. Local meat and fresh produce are used in the kitchen. The menu gives customers the complete taste of Southern cuisine, including slow-smoked pulled pork, Carolina slaw, luscious fried oysters, and fried local apples.
Visit Bonnie's for their flavorful cup of coffee and their morning croissant or muffin. Buttery shortbread bars and cookies are their bestseller delicacy. The best of the South can be experienced at Bonnie's, whether it's for Sunday breakfast or a satisfying pit stop on weekend activities in Winchester, VA.
3. Step Back in Time at Adam Kurtz House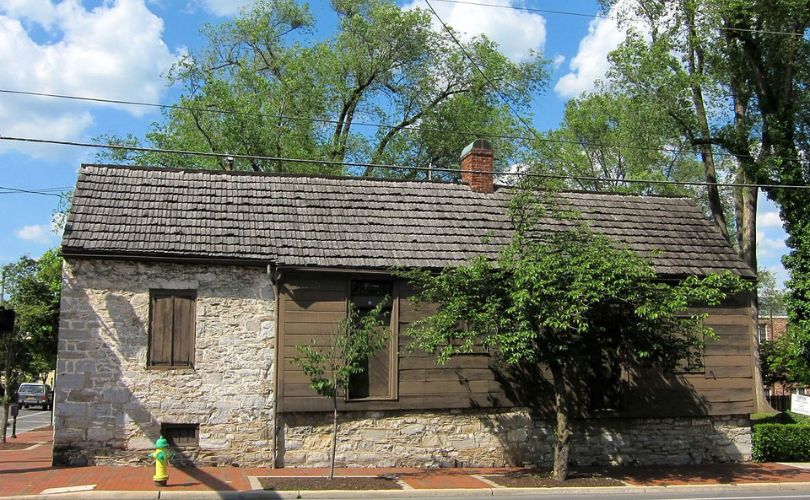 Washington's Headquarters, commonly known as Adam Kurtz House, is a historic residence situated in Winchester, Virginia. It is made of hewn logs and dates back to about 1755. It has three chambers, the westernmost of which has two of its three outer walls made of stone.
When George Washington was overseeing the development of Fort Loudoun starting in the fall, the home served as his administrative center. You should definitely stop by this place while touring Winchester, VA attractions.
4. Abram's Delight Sheds Light in the Past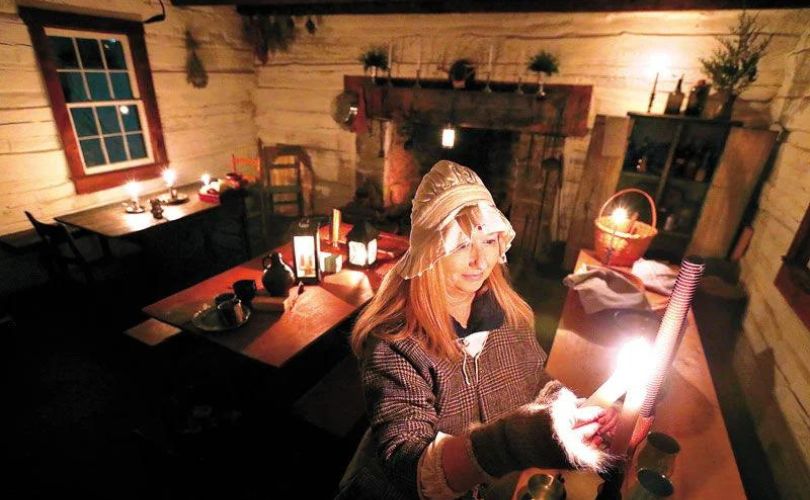 Spanning 200 years, the home of five generations of the renowned Hollingsworth family, Abram's Delight, has a unique history. In order to retain the oldest house in Winchester, the city bought the historic house and 35 acres of property in 1943.
The tour of the main house also includes a log cottage on the west lawn, which was built in 1780 and was rebuilt there in 1967.
Periodically, there are exhibitions and special events to highlight the past.
Make sure to visit the gift shop in the basement while you are at Abram's Delight.
5. Learn About Civil War at Shenandoah Valley Civil War Museum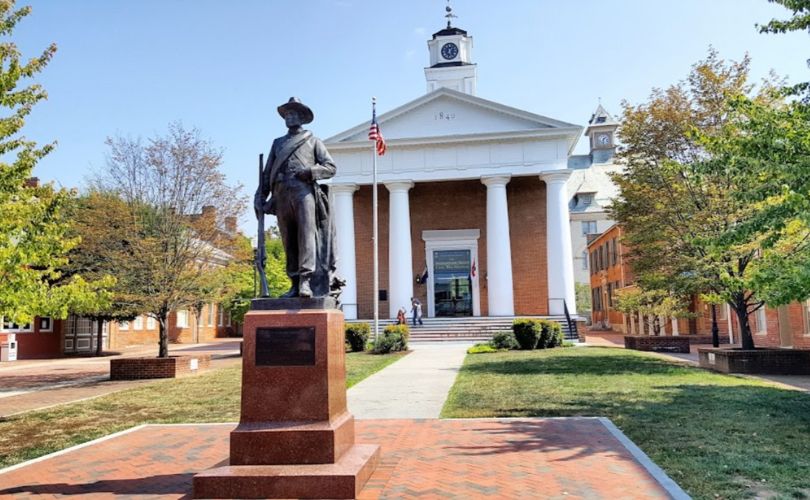 The landmark Frederick County Courthouse is now home to the Shenandoah Valley Civil War Museum with hidden gems in Winchester, VA. During the American Civil War, this magnificent 1840 Greek Revival courtroom served as a prison, a hospital, and a garrison.
A renowned exhibit of around 3,000 Civil War items that depict everyday soldier life is housed on the museum's second level.
Numerous convicts wrote their initials and names on the walls.
The outstanding "Curse to Jeff Davis" is among the graffiti that remains easily visible.
Walk through the courtroom and the museum to step back in time.
6. Café del Sol For Soup and Panini Cravings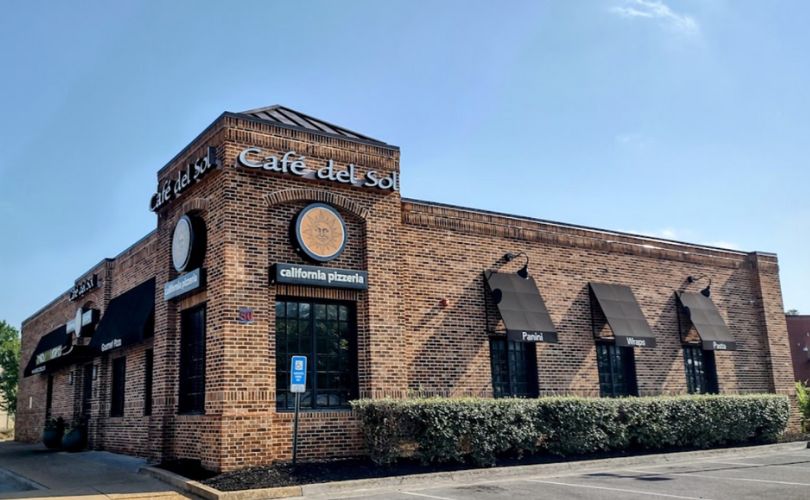 Café del Sol, a welcoming and cheerful establishment in the center of Winchester, is distinguished by rare Carlos Ruano artwork. They have an extensive bar with a variety of craft cocktails, wines from across the world, and fun things to do in Winchester, VA.
Fresh salads, soups, paninis, pasta, pizza, wraps, sandwiches, rice bowls, tacos, quesadillas, and desserts are all available on their excellent menu.
Even better for families, they provide a unique menu only for kids.
It is recommended to make a reservation if you are in a group of 8 or more.
7. Immersive Reading at Handley Regional Library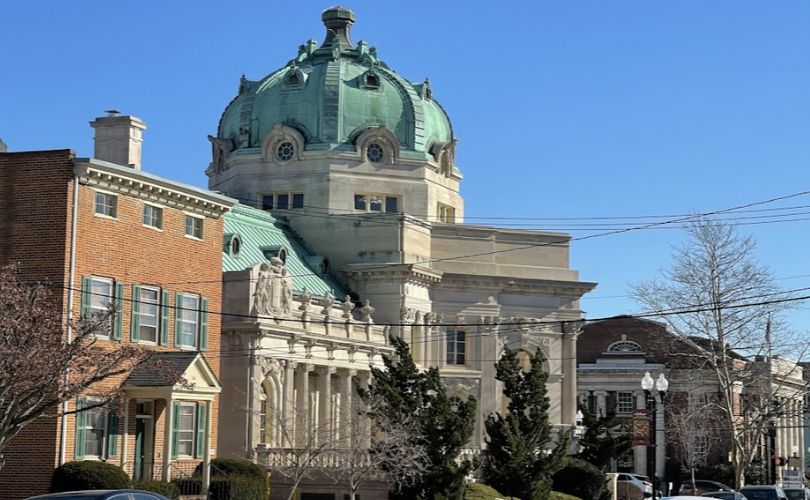 Judge John Handley of Scranton had donated $250,000 to the community of Winchester for a free library accessible to the public. The library was designed in the Beaux-Arts style by Henry Otis Chapman and J. Stewart Barney. In 1913, the Handley Library opened for the first time.
The structure received an addition in 1979, and Dennis Kowal Architects completed the comprehensive restoration in 2001. You must definitely visit this hidden gem in Winchester, VA to really appreciate this library's stunning architecture. Reading here is truly a one-of-a-kind experience.
8. Play with Your Pet at Jim Barnett Park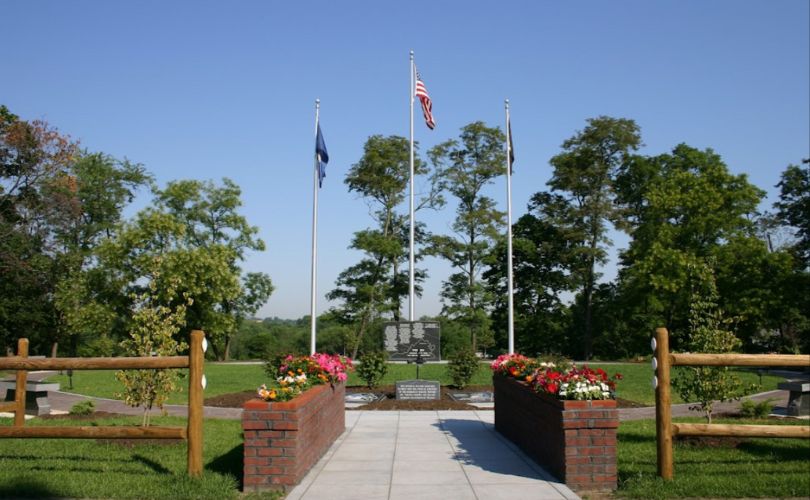 Over 170 acres of lovely green space and services can be found in Jim Barnett Park. The year-round indoor pool at Jim Barnett Park includes six 25-meter lanes. The outdoor pool is additionally open every day in the summer for fun things to do in Winchester, VA.
Within the boundaries of this park lies Winchester Dog Park. Your pet can play and stretch here happily. It has two enclosed zones with play structures, running water, picnic areas, and other amenities and is accessible to the general public without charge. The 18-hole disc golf course will appeal to golf enthusiasts.
9. Feels the Essence of Country Music at Patsy Cline Historic House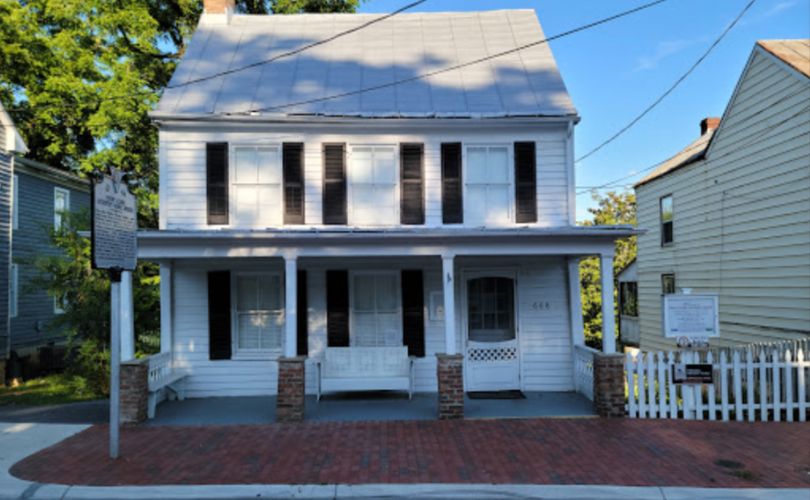 The legendary country singer Patsy Cline lived here, and it is among the most popular Winchester sights to see. She resided in this area after she married Gerald Cline.
Both the Virginia Landmarks Register and the National Register of Historic Places list the Patsy Cline Historic House.
Cline left a lasting legacy in country music even after she died in 1963.
The narrative of the tough young woman who became famous after overcoming many personal challenges is told with the assistance of knowledgeable guides.
Also Read: Best Things To Do in Leesburg, VA
10. The James R. Wilkins Winchester Battlefields Visitor Center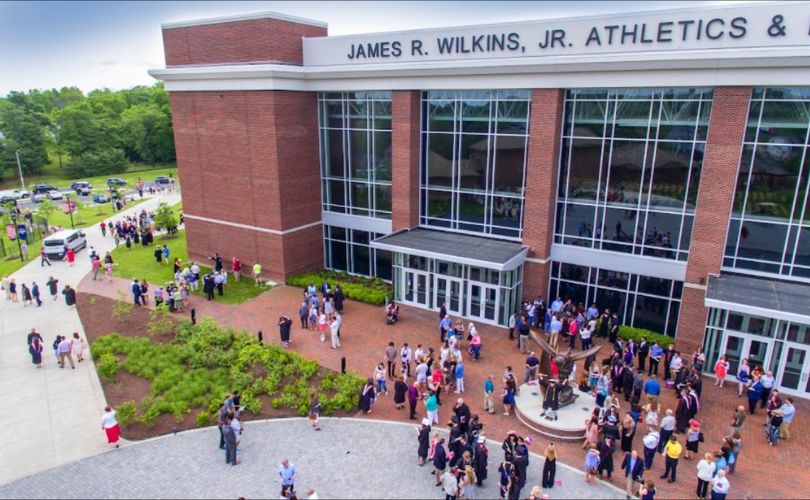 The main Civil War orientation site in Winchester is the Winchester Battlefields Visitor Center, which is also a fantastic place to begin your journey. It offers details on every Civil War battleground in Winchester as well as associated locations. Additionally, there is no charge to enter the museum.
The tourist center offers several things to do in Winchester, VA, like educational exhibits and introductory videos that describe Winchester's complex Civil War history. Books, motor tours, brochures, trinkets, and a gift store are all available onsite. From April through October, it is open on a seasonal basis.
11. Wood-Fired Pizza of Roma Old Town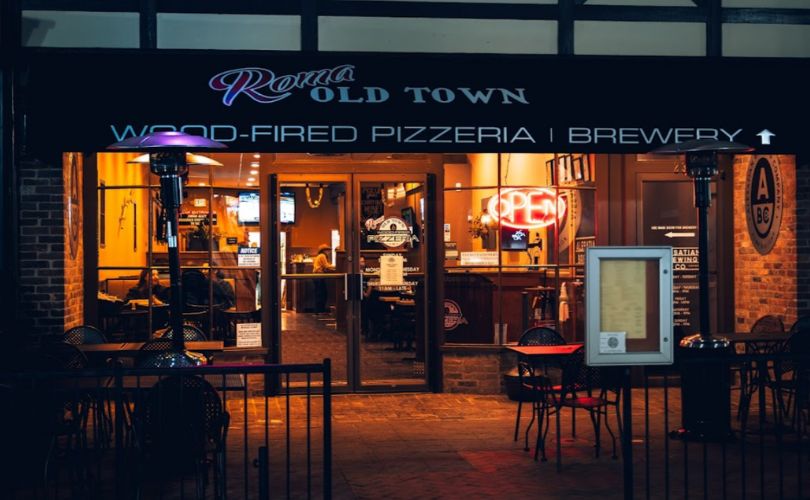 The Roma Old Town is the favorite gathering spot for locals. It exudes an exceptional sense of freshness and inventiveness. Their brick oven, fired by wood, elevates the flavor of their gourmet pizza. Their versatile range of beers promises the ideal pairing in a welcoming setting.
The finest way to start an evening at Roma Old Town is with fresh, hearty appetizers that are curated keeping in mind the Mediterranean flavor. Delicious salads and a range of your favorite casual Greek and Italian entrees are served here. You will undoubtedly create some new, precious memories with your family.
12. A Look Into the Past: Godfrey Miller House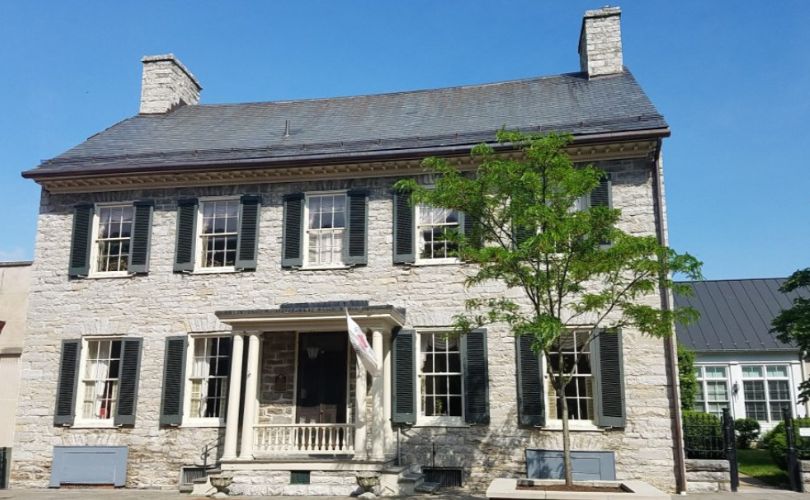 On a plot of land donated by Lord Fairfax in 1753, Daniel Sowers constructed the Godfrey Miller House circa 1785. It has been there for more than 200 years. Their calendar lists the special activities in Winchester, VA.
The artifacts on display in this house are:
Transcripts from the diary of Margaretta Sperry Miller from March 1863 to September 1863 are displayed.
The Henkel Press of New Market produced three birth and baptismal frakturs for the family
Preserved Chevron Batten door (sheathing door) with layered construction
Two tinted windows with the actual glass.
13. More on Kernstown Battle at Kernstown Battlefield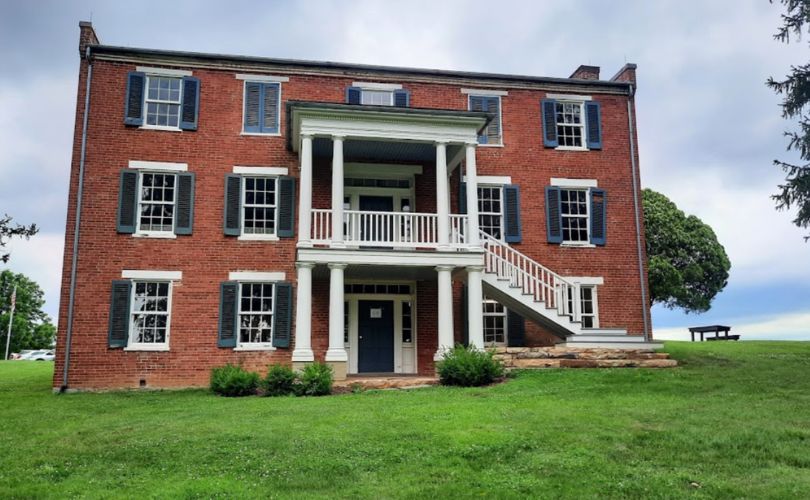 The Kernstown Battlefield has previously hosted a variety of informal groups seeking to learn about their heritage. For details on what happened during the First and Second Battles of Kernstown, visit the walking trails of Winchester sight to see around the battlefield.
Learn more about the history by exploring the visitor center at the battlefield.
Visit the Pritchard House from 1854 to see how the family hid in the cellar while they waited for peace to return to their farm.
Visitors may look forward to other thrilling events at this 388-acre Civil War battleground park in addition to these top attractions.
14. A Glimpse of the Past at Rose Hill Park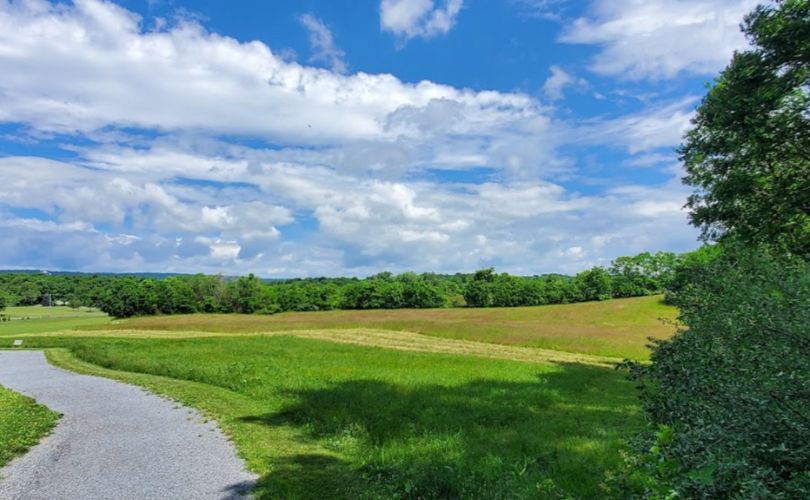 The Glass family's ancestral home is now located on the MSV's Rose Hill Farm. The historic setting of Rose Hill is currently accessible as Rose Hill Park. The park has a parking area, restrooms, a renovated entryway, and a 1.25-mile walking track with informative things to do in Winchester, VA.
The First Kernstown battlefield is accessible to the public. The property includes a working farm in one area, which is off-limits to the general public. Private rentals are offered for the picnic shelter. Rose Hill Park is open to guests from eight in the morning to sunset
15. Awe at Star Fort's Fortifications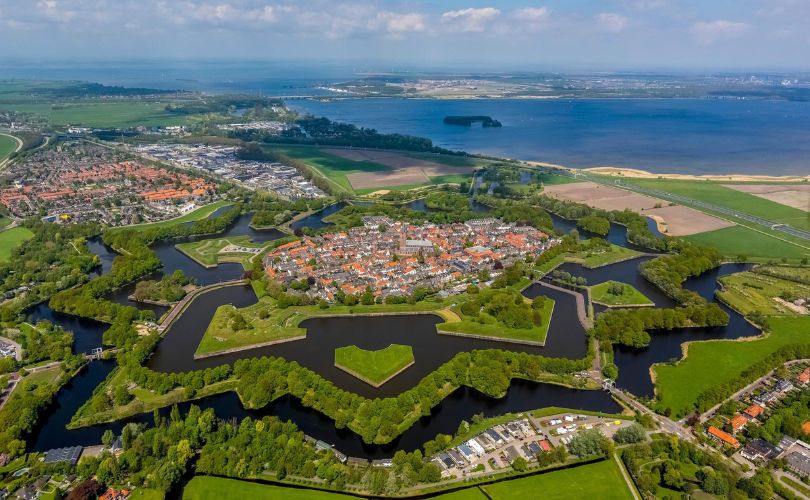 Within one of the last intact defensive forts encircling the city of Winchester, the Civil War Trails sign is located at Star Fort. The fort was crucial in defending Winchester three times during the Civil War. Confederate General Thomas Jackson used the fort as his first artillery installation in 1861.
Union General Robert H. Milroy and his soldiers erected the Star Fort here in January 1863. The Shenandoah Valley Battlefields Foundation manages the fort these days. The entrance fee is free, and tours are available throughout the daytime hours.
16. Don't Miss the First Friday Celebration of the Arts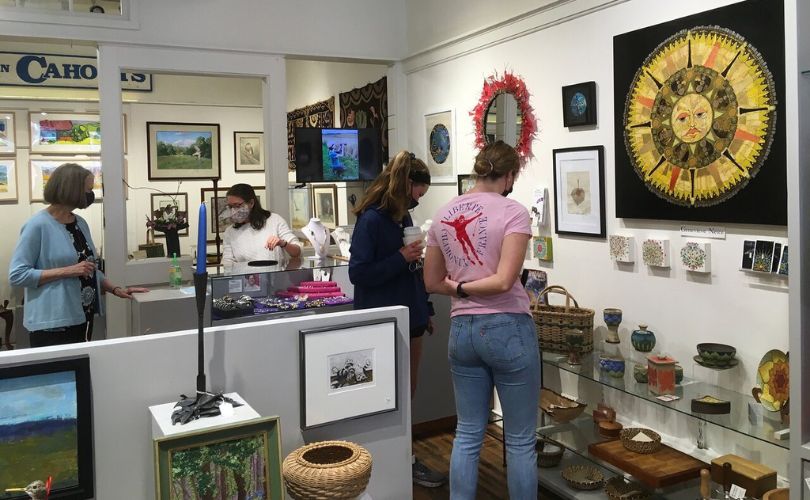 Every first Friday of the month, Old Town is a vibrant hub for art, except for January and May. Spend an evening filled with paintings, sketches, musical performances, and hidden gems in Winchester, VA. Visitors may fully experience Winchester's nightlife in Old Town Winchester, which is transformed into an immersive gallery.
Taylor Pavilion hosts free outdoor music, and this is the ideal opportunity to visit the Old Town. Don't overlook the fantastic dining and shopping. Adults can have a drink while strolling. The celebration is generally live from 5 p.m in the evening to 10 p.m.
17. Book Your Favorite Movie at Alamo Drafthouse Theater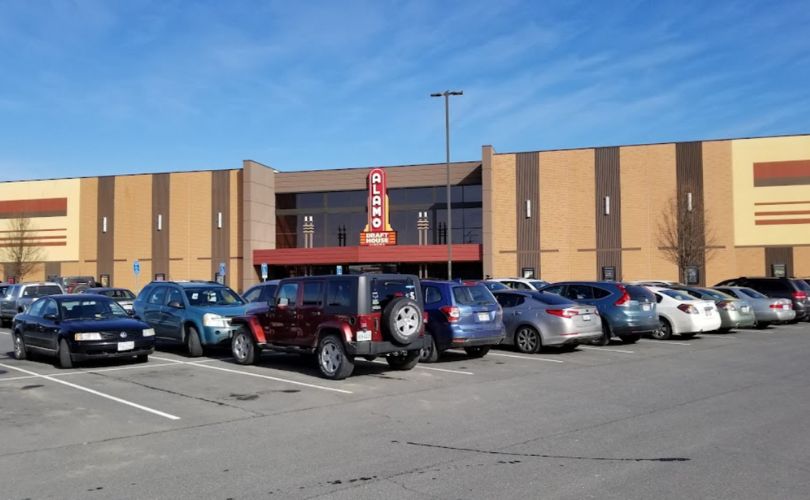 Hot food, fantastic beer, and great films can all be found at the Alamo Drafthouse Theater. They identified themselves in this way in 1997, and their vision hasn't changed.
They have been working for more than 20 years to create the world's top moviegoing experiences and are counted among the unique things to do in Winchester, VA.
Whenever you enjoy a movie at Alamo Drafthouse, the staff will bring you ice-cold beverages, delectable meals, excellent local beers, and distinctive beverages to your seat.
Additionally, their chefs frequently create unique dishes inspired by old movies and forthcoming blockbusters.
18. Groove to the Live Music at Blue Fox Billiards Bar & Grill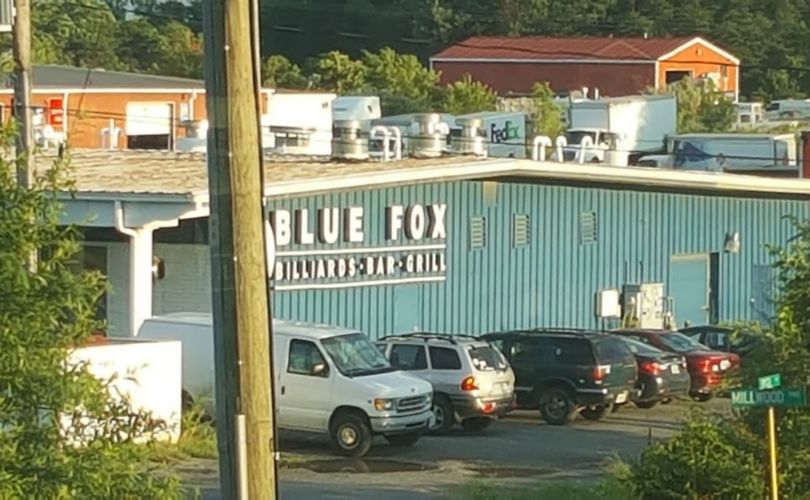 Blue Fox Billiards is the premier live music venue in Winchester, Virginia. Live music can be enjoyed at Blue Fox, where regional, local, and touring artists perform. Here you can experience live music in person and let loose during your vacation.
Six nights a week feature live music activities in addition to athletic events shown on TVs and big projection screens.
This spot is apt for tournaments, leagues, and other activities in Winchester, VA.
Unwind and enjoy delicious meals during or prior to your event to the live music.
The restaurant here is a comprehensive establishment serving American cuisine.
19. The Butcher Station: One-Stop Destination for Fabulous Steak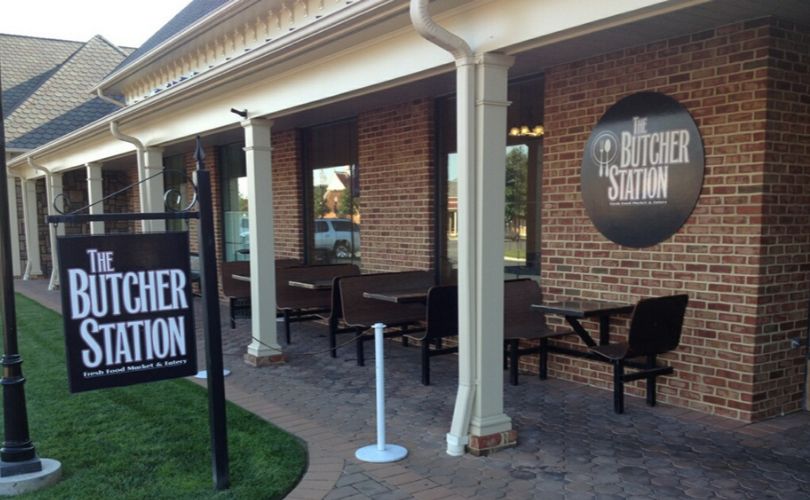 The Butcher Station is the best steakhouse and a hidden gem in Winchester, VA. They hold the opinion that fresh produce tastes better, and their delicious menu undoubtedly reflects this viewpoint. The restaurant serves fresh fish as well as steak, pork, dairy products, and eggs that are locally sourced.
They serve mouthwatering food options like steak, shepherd's pie, in-house duck, as well as crab cakes. You can complement your order with one of their many beers, wines, or spirits. Right now, seating is available on a first-come, first-served basis. Additionally, they offer inside and outdoor seating.
20. Witness Unique Events at Bright Box Theater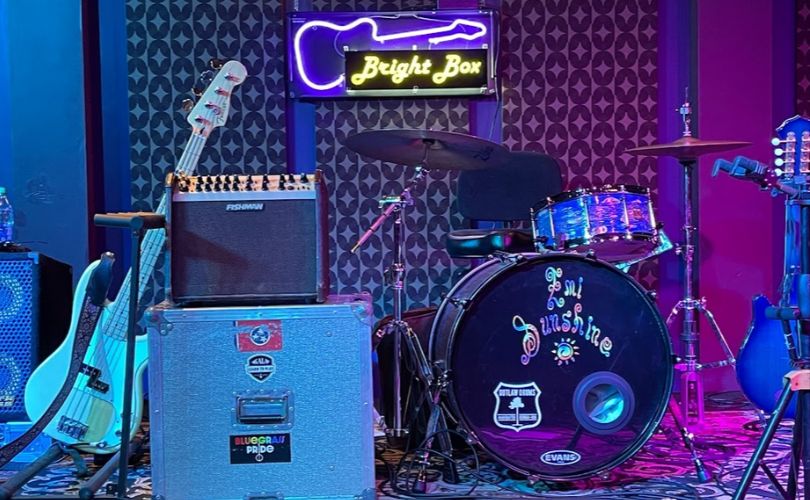 In the center of Winchester, Virginia, on the gorgeously restored Pedestrian Mall, sits the lively performance and event space known as Bright Box. The theater has featured things to do in Winchester, VA of different genres since its debut, including jamming, bluegrass, rock, jazz, comedy, Conservatory performances, burlesque, drag shows, etc.
They have established a platform for homegrown talent to establish a domestic fanbase. They have been known to host Grammy-winning musicians and comedians who have been on The Tonight Show and Comedy Central. Check their calendar to enjoy a power-packed show of your favorite artists.
21. Mystery Time at World's Away Escape Room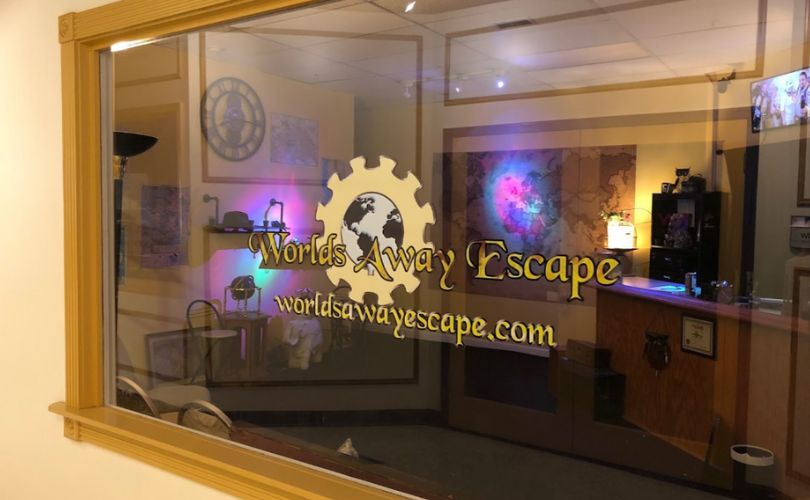 Themes ranging from all over the globe are featured in the World's Away Escape Room. Escape Room tasks are real, participatory challenges with a 60-minute time limit that you and your team must complete. Enter one of the many themed scenarios to start gathering information, resolving puzzles, and uncovering mysteries.
Among the escape rooms are Raid of the Night Tide, The Night Shadow's Shroud, and The Christmas Caper. Their most challenging escape room is The Old Town Murder of 1910. Enter The Ritual: Return to Redstar with your buddies for a paranormal mystery if you feel like investigating anything eerie.
22. A Picnic Date at Miller Orchards Farm Market & Bakery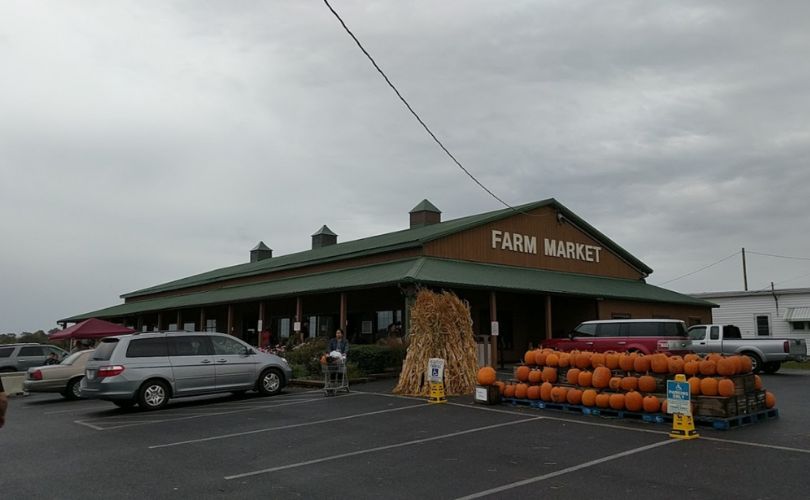 Marker Miller Orchards Farm Market & Bakery offers an exotic countryside afternoon. Enjoy the stunning mountain scenery while unwinding in comfy rocking chairs on the front porch. Alternately, set out on an excursion by buying containers and picking fresh veggies and fruits at this hidden gem in Winchester, VA.
Bring your lunch or buy food from their food building as they have several picnic tables. They feature live music every day of the season. Don't forget to sample their apple cider doughnuts. Visit the Sweets Shop to choose from handcrafted fudge, cider slushies, or ice cream to cap off your excursion.
23. Collect Souvenirs from Blue Peacock Antiques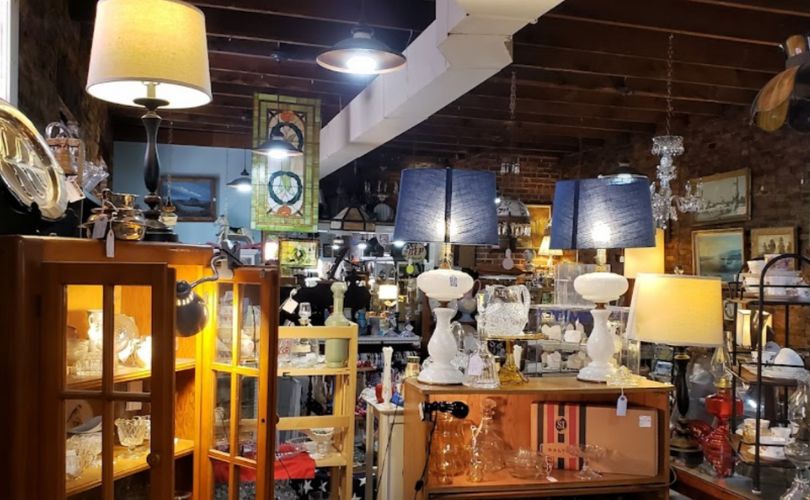 Since opening in 2013, Blue Peacock Antiques has provided its guests with access to a wide variety of high-quality antiques and vintage products. They are situated in the center of Old Town Winchester, near the well-known Pedestrian Mall.
Everything is on display in a well-lit, tidy, and welcoming setting, from exquisite antiques and quirky objects to unique collectibles and prized heirlooms.
The store is open seven days a week for visitors looking for unique things to do in Winchester, VA.
After you leave Blue Peacock Antiques with some souvenirs, relax outside at a welcoming cafe.
24. Buy Your Next Book at The Winchester Book Gallery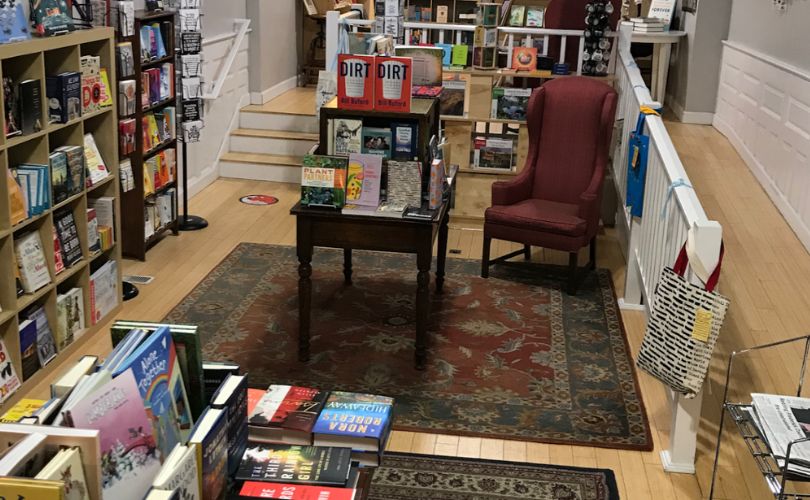 For fifty years, Old Town Winchester and the northern Shenandoah Valley have been served by the local independent bookstore, The Winchester Book Gallery. They provide new books, regional artwork, cards, special orders, and book fairs
They organize activities in Winchester, VA, as the neighborhood bookshop.
Attend their frequent book signings to meet writers from a variety of backgrounds.
Additionally, you can benefit from daily specials and other promotions.
The Winchester Book Gallery's fascinating book selections and wide range of other goods inspire, educate, and amuse its patrons.
This is truly a paradise for bibliophiles.
25. Indulge in Perfectly Aged Bourbon at Village Square Restaurant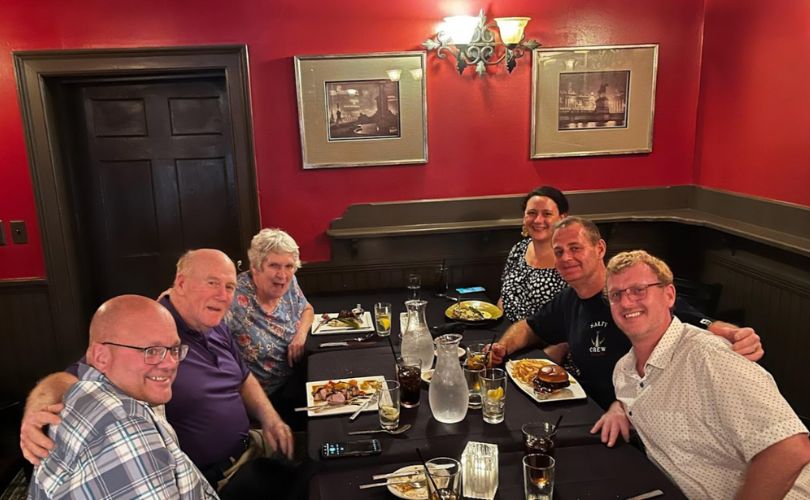 This eatery, found in the center of Winchester's historic quarter, is well-liked by locals. The property has a long history and was eventually transformed into Vivian's Golden Kitchen café in the 1950s.
It is among the top restaurants in Old Town Winchester for good reason.
In a relaxed dining setting, you'll discover a menu brimming with American cuisine featuring international flavors.
The V2 Piano Bar and Lounge, a popular nightlife destination where one may enjoy live music and creative cocktails, is situated here.
At V2, they focus on whiskey and bourbon while also providing a large assortment of other spirits.
26. A Bowling Match at Northside Lanes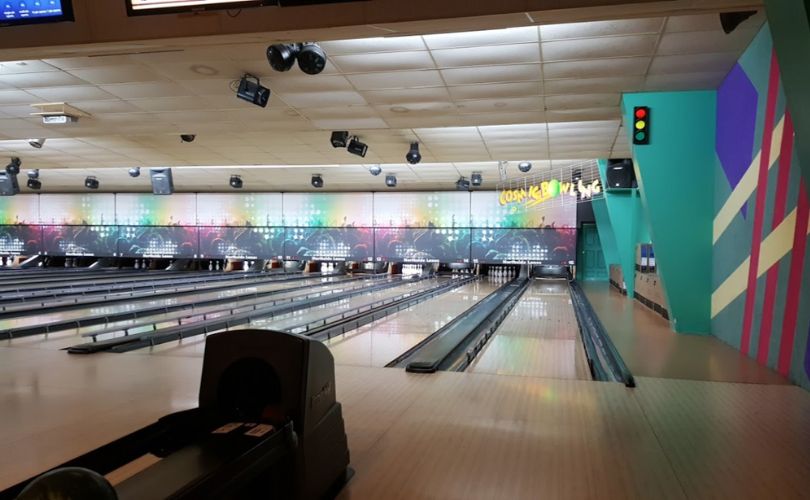 Northside Lanes is a family-run business that has been in operation since 1959. Northside is a 40-lane facility featuring 40 synthetic lanes that are USBC/PBA certified, as well as Brunswick SYNC scoring, child-safe automated bumpers, a snack bar, and a pro shop. They even organize weekly specials to engage visitors.
The bowling alley's opening hours are Monday through Friday. You need to confirm with them the times for that particular month. Enjoy a pleasant game of bowling or watch their regular leagues. It is the ideal place for fun things to do in Winchester, VA on a weekend.
27. Union Jack Pub & Restaurant: Best Match Venu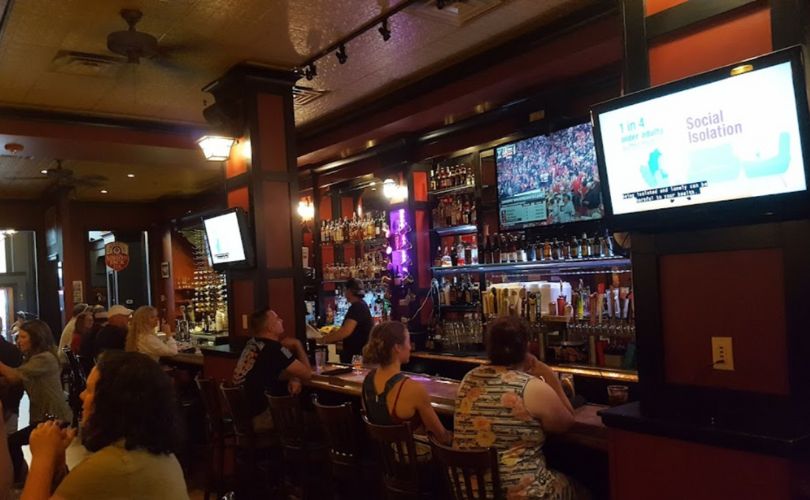 The Victorian Union Bank Building houses the Union Jack Pub & Restaurant. This site, which has been meticulously restored to reflect its appearance from 1878, is a lovely setting for socializing and enjoying eating.
A true British pub, Union Jack Pub, and Restaurant serve delectable dishes.
Their fish and chips are renowned locally.
Remember to check out their wide range of salads, half-pound burgers, and appetizers.
Spend some quality time with your special someone at the cocktail lounge.
This Winchester, VA attraction highlights American sports and European soccer.
You may also visit them on the weekend for a musical night.
28. Travel Back in Time at Stonewall Jackson's Headquarters Museum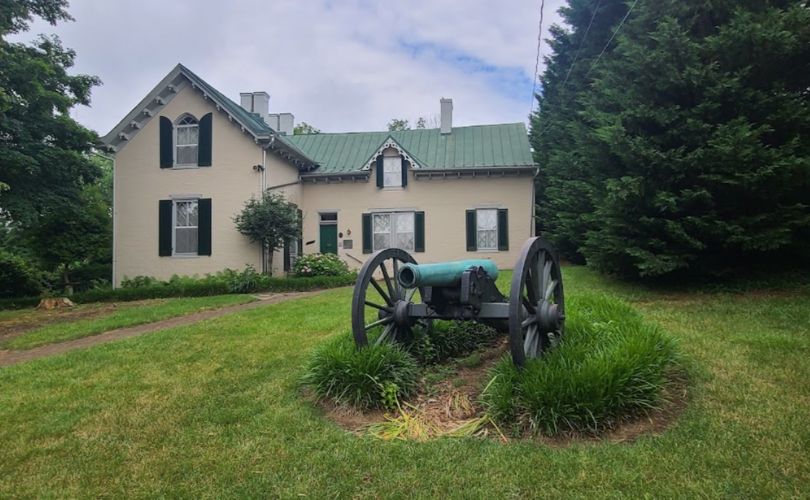 General "Stonewall" Thomas Jackson chose this Hudson River Gothic Revival-style home, a Virginia and National Historic Landmark, as his base. The largest selection of Jackson artifacts can be found in this home.
Jackson's prayer desk, a prayer book with his initials on it, and numerous family memorabilia are on the museum's display.
General Jackson's office has mostly remained unchanged, therefore it has succeeded in maintaining the character of the settings at the time.
Do browse the gift shop while at Stonewall Jackson's.
A variety of books and other objects related to the American Civil War are available.
29. Devour a Cup of Warm Goodness at Hideaway Café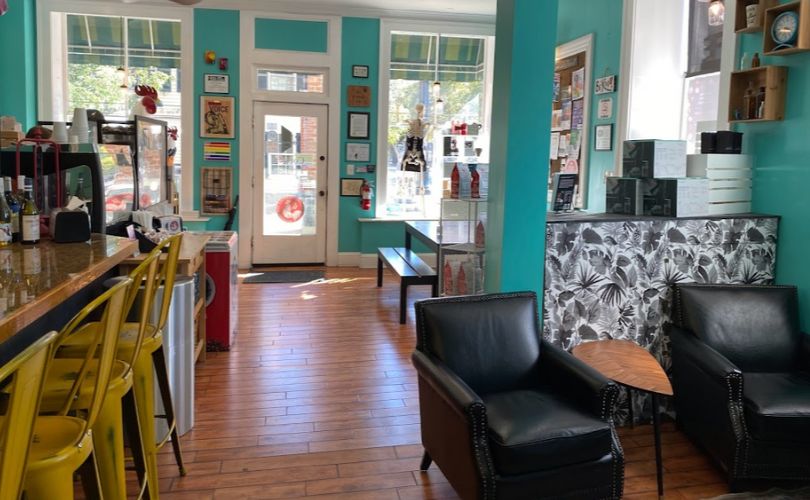 The Hideaway, a frequent winner of the Winchester Star Awards' Best Coffeehouse category, serves as a type of welcome center for people. Greg Armstrong and Victoria L. Kidd run it as local business owners in Winchester's pedestrian walking mall.
This cozy and warm café is the perfect place to gather with friends after a day packed with activities in Winchester, VA.
Unwind after a day of exploring while sipping a cup of the best coffee in the old town.
Hideaway has a selection of pastries, sandwiches, breakfast items, and caffeine drinks, along with award-winning high-quality teas and coffee beans.
30. Explore The Trails at the MSV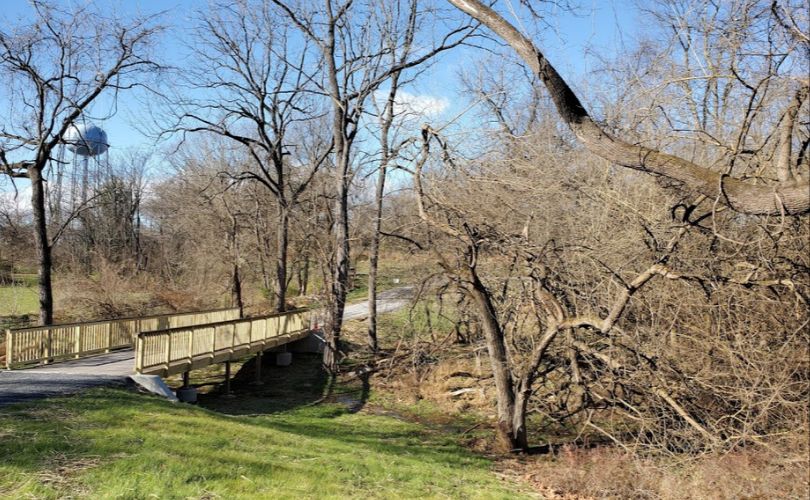 The Trail at the MSV, which spans 90 acres, includes miles of tracks through wetlands, farms, and woods as well as outdoor art projects. The park is free to enter and is open every day from 7 a.m. to sunset. Pets on leashes are permitted on the trails.
The park has around a mile of mulch and turf rustic pathways in addition to two miles of paved, ADA-accessible tracks. The trails at the MSV feature interesting landscape elements in addition to art pieces. Visit this park for fresh art pieces and observe seasonal shifts in the landscape.
What are the Best Places to Stay in Winchester?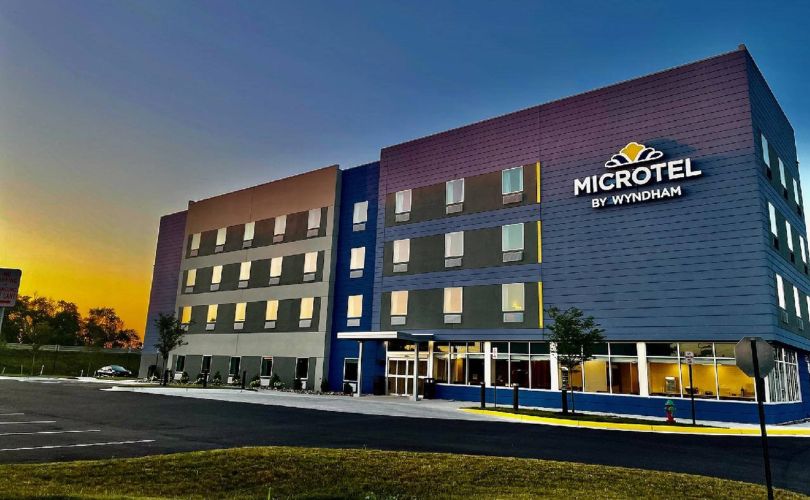 To fully take advantage of Winchester, VA attractions, you must select the right lodging. Pick a place to stay that satisfies both your preferences and your budget. The best places to stay here on a budget are APM Inn & Suites and Wingate by Wyndham.
The Microtel Inn & Suites by Wyndham is a mid-range option. You will surely appreciate the level of service provided by Tru by Hilton and Chalet Cabin if you have never firsthand encountered southern hospitality.
All in All,
A weekend or a full-fledged vacation in Winchester will provide delicious eating and craft beer, a stunning landscape, fascinating history, and unique entertainment for all ages. The downtown is lined with eateries, live music venues, antique shops, historic buildings, farms, museums, and other hidden gems in Winchester, VA.
You will end up falling in love with Winchester by the end of the trip.
See More in Virginia