Alongside the Cape Fear River, Southport is a city situated in Brunswick County, North Carolina. This city is hot, delightful, and a perfect destination for spending a vacation. There are numerous things to do in Southport NC, which will make your vacation exciting and unforgettable. With a lot to explore like its ancient history, sunset views, enormous playground, learning center, or zipline adventures, you can make the most out of your vacation here. You can hang out with your family, friends, and kids without any limit at Southport for many exciting and entertaining activities. Take out some time from your busy schedule and give a visit to this beautiful and warm city to explore the real beauty of nature.
Here you will get the Top 20 things to do in Southport North Carolina:-
1. Adorable Fishes at North Carolina Aquarium, Fort Fisher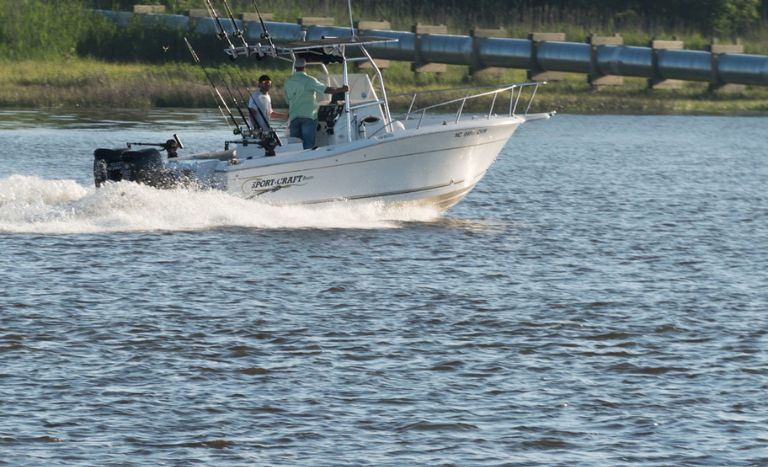 North Carolina Aquarium is one of the very interesting things to do in Southport NC if you love watching aquatic life. This is the place where you can explore underwater life and understand the existence of sea animals. Talking about its location, this aquarium is situated on the Kure Beach around Fort Fisher and is very easy to reach.
Let's find out what else you can do here-
You can roam around this place and see extensive gardens, marine life, sea animals like turtles, fishes, albino crocodiles, and dinosaurs' forests.
Dinosaur Forests are the main attraction of this aquarium. Here, you can get to know about various dinosaurs and their existence.
Learn more about mother nature by exploring the extensive beautiful garden at this place.
Exhibitions are very informative and exciting here, so make sure to attend them with your kids and family members.
2. Top Tour at Oak Island Lighthouse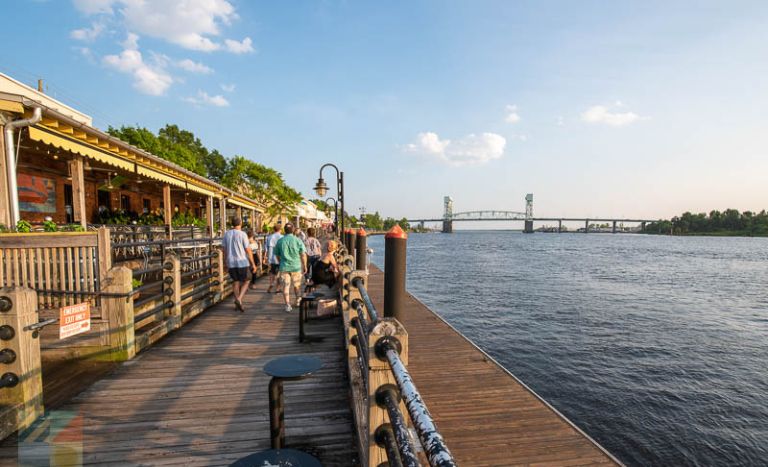 Being located at the mouth of the Cape Fear River in Caswell Beach, Oak Island Lighthouse is one of the best places to discover nature's beauty. Add this extensive lighthouse to your list of top things to do in Southport North Carolina.
This area is primarily known for the top tours of the lighthouse. The tours are available only for some days for tourists. You can come here to spend the day and take the top tour of the lighthouse to experience the magnificent panoramic view. Take pictures with your family here and make the moment unforgettable for the future. Undoubtedly, this place is full of peace and exciting elements which will satisfy all the needs of your trip.
3. Fort Johnston Museum for Exploring History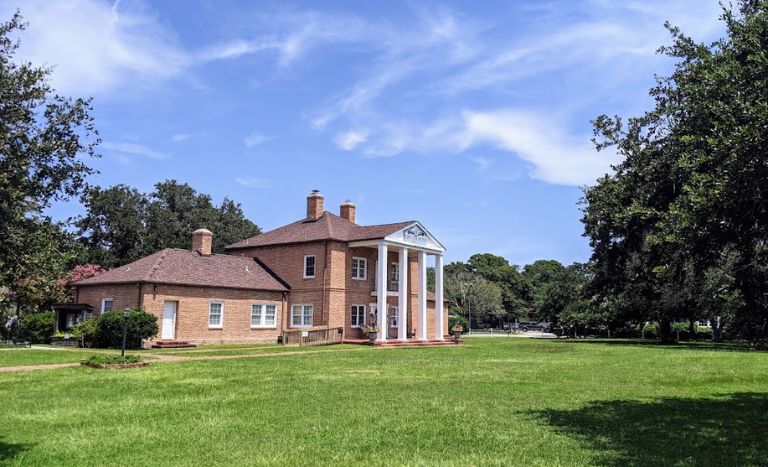 In 1754, Fort Johnston was the first museum built in Southport, North Carolina. Head to this museum to better understand the city's history and explore creative exhibits. Entry to this museum is usually cost-free, so you can go there without thinking much. The infrastructure of this museum is unique and popular because of its historical view. You can experience history just by looking at it.
You can also find the original documents from ancient times, different monuments, etc., at this place to make your trip more informative. With this historical place, you can take many informative things to share with your friends and family. This is one of the free things to do in Southport NC if you want to explore something in North Carolina on a budget.
4. North Carolina Maritime Museum for Local Waterways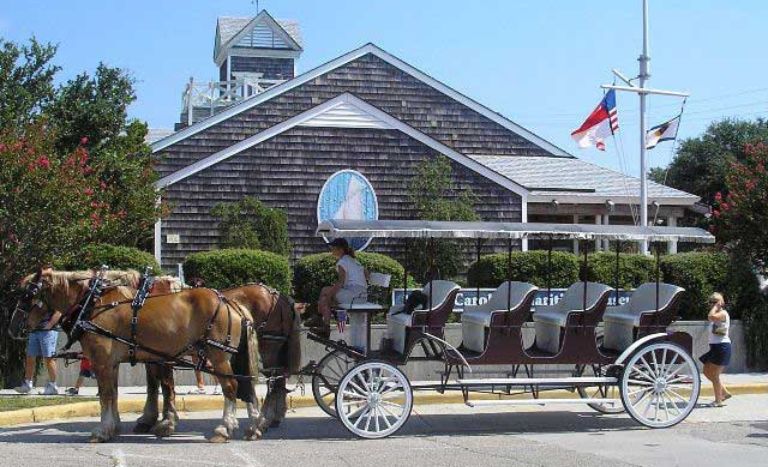 The objective of the North Carolina Maritime Museum is to focus on the history of local waterways and preserve the maritime culture for various exhibits. You can easily spend a few hours here while discovering the many unknown facts about Southport.
This place also includes scavenger hunts, especially for kids, which makes this place more relaxed and fun. It is one of the best kids things to do in Southport NC this weekend. Come here with your kids and let them enjoy the hunts and explore exhibitions for a great learning experience.
5. Admire Arts at Artshak Studio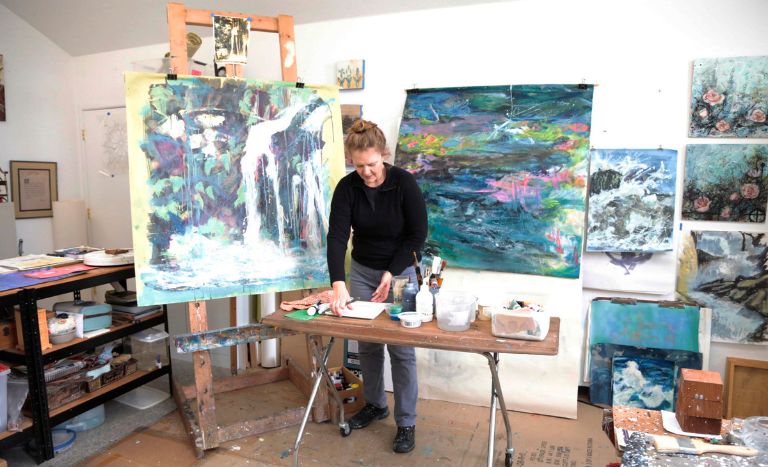 If you are a person who likes colors and tends to see life in it, this place will surprise you with its elements. Explore the massive collection of artwork at Artshak Studio and make your vacation more thoughtful and creative. It will be the best add-on to your list of free things to do in Southport NC.
Art is a way to express the feelings and beauty of things. You can easily understand the message with the help of the art displayed here. Paintings at this place are the best way to describe the history of Southport, so take your time and give a visit to this studio to understand the deep meaning behind this.
6. Take a Peaceful Walk at Southport Pier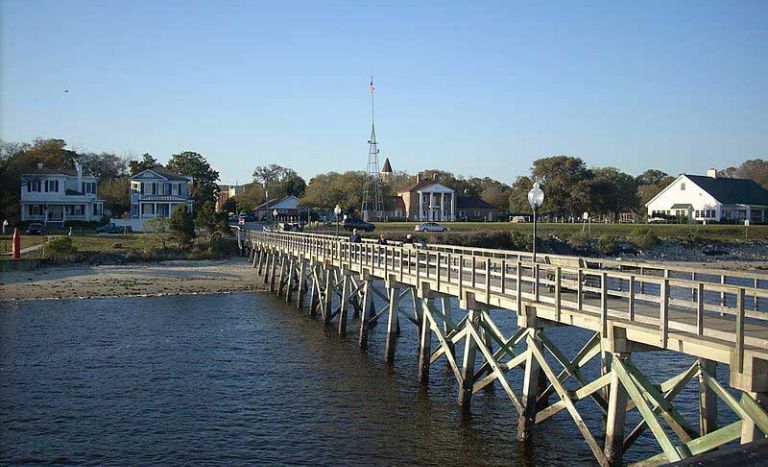 Visiting Southport Pier is one of the most romantic things to do in Southport NC. This place is known for a long and peaceful walk around the river's shore. There is no other place better than Southport Pier to enjoy the beauty of the sunset.
Head to this place in the evening with your partner and enjoy the mesmerizing sunset. You can also explore different sights here and have a snack at the riverside. The riverwalk is very romantic, and many couples come here to spend some quality time. Make your evening full of romance and spend unforgettable moments of your life at the magnificent place of Southport Pier.
7. Price Creek Lighthouse for a Panoramic View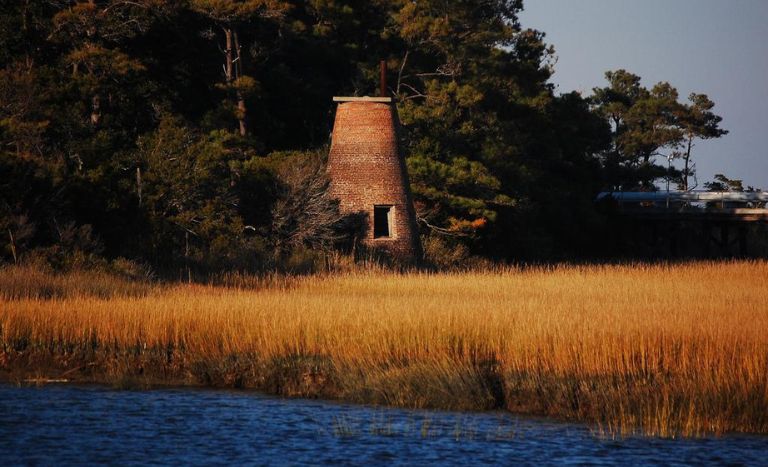 Price Creek Lighthouse is one of the best things to do in Southport NC when it's raining. To experience the imaginary seaside view, Price Creek Lighthouse is the perfect place. Take a tour at the top and witness the astonishing view of Southport. The atmosphere is full of peace and positive elements, which will help you to be relaxed and eliminate all the negative energy.
The best time to visit this place is in the evening when you can enjoy the view of a beautiful sunset. Visit the spot during the rainy season and enjoy the weekend with your family at this lighthouse. You can take pictures here and cherish this moment for the future.
8. Franklin Square Gallery for Astonishing Sculptures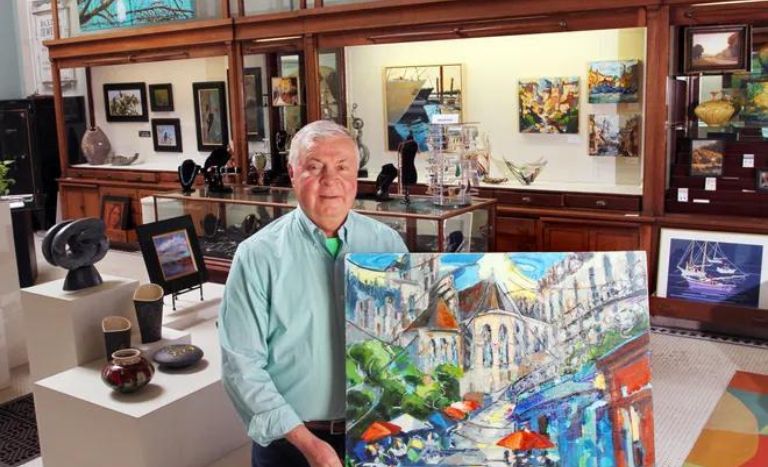 Franklin Square Gallery is primarily known for its authentic artwork by local artists. If you are an art person, you will love this place. Digging into the arts will be one of the most fun things to do in Southport NC today.
There are many things to explore at this square gallery, like the beauty in the paintings, fine sculptures, original pottery, and cultural prints. You can also do additional fun activities here like –
Exploring the local culture of Southport with the help of prints and pottery.
Get to know the local artists with a hidden talent.
Learn more about the history of this city.
9. Mesmerizing Sunset at Waterfront Park
Waterfront Park is a complete package with lots of adventures, fun, and cool things. You cannot deny heading to this place when it comes to spending an enjoyable day with your family. There are bench swings where you can sit and enjoy the calmness of the river. Head to this weekend getaway during the evening and enjoy the sunset with a pleasant view of the water. It surely is one of the cool things to do in Southport NC for families.
Besides this, the fishing pier is also available, so you can do unlimited fishing activities while enjoying the relaxing day of your life. Long river walks are also very popular among visitors because of the amusing beauty of nature, so don't forget to experience them.
10. Unlimited Wine at Silvercoast Winery Tasting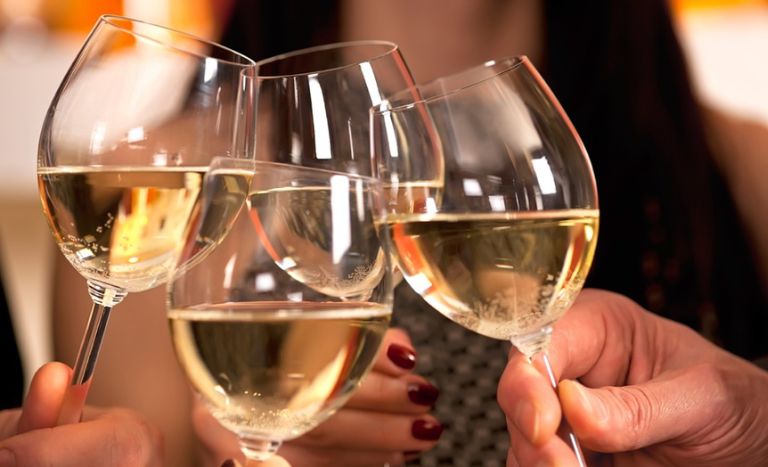 Taste the wine at Silvercoast Winery and explore the fun with your friends group. There are varieties of old wines available which are difficult to find anywhere else. Add this to your unique things to do in Southport NC, list for experiencing the fun and enjoyable atmosphere. You will not see this place as stuffy or crowded because of the special aura.
If you are in Southport with your friends, don't forget to visit this winery as it is one of the famous places to get the best wine worldwide. You will also learn about the history of wine here along with all other beverages through the staff, which will be an excellent collection for your memory.
11. Enjoy You Day at Franklin Square Park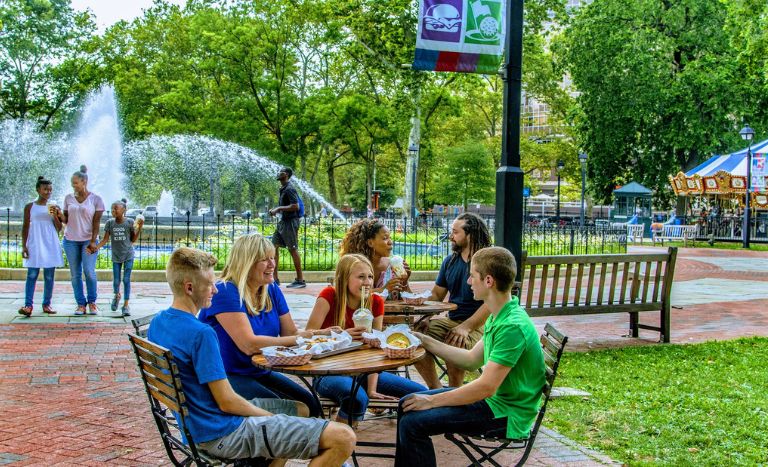 During vacation, spend some leisure time in scenic areas. Visiting this park is a must to get all the benefits and incredible memories for the rest of your life. Spending the whole day in this park will be one of the most fun things to do in Southport NC.
Let's take a look at what things you can do here.
You will see the large fountain here, which is an excellent add on to the beauty of this park.
Participate in a musical night with your family and enjoy the vibe.
There are also many public art shows available that will satisfy your artistic needs.
It is the best spot for gathering and sitting around the shaded trees.
12. Historic Landmark Fort Fisher State Historic Site
If you are looking for informative things to do in Southport NC, visit Fort Fisher State Historic Site. Fort Fisher is known as a historic landmark because of the civil war that happened at this place. It has become a weekend getaway to show the historical elements so everyone can get to know the facts.
There will be a 10-minute program which is audio-visual where you will get to know more about the history of this place. This is an excellent place for kids where they can learn more about this history and understand the importance of Fort Fisher. Besides history, You can also explore the beach, free of cost, and go swimming.
13. Extensive Playground at Dutchman Creek Park
With a vast playground, Dutchman Creek Park is famous among kids. There are many activities in this park for kids and family like fishing, boating, and having a picnic. This will be a fun addition to your best things to do in Southport NC, with kids. The Waterview here alongside the playground is very alluring where you can enjoy with your family for the whole day.
For kids, there are many play structures like hut swings where they can play all day long and make new friends while learning socialization. The area is extensive, where you will not feel any crowd.
14. Old Brunswick County Jail Museum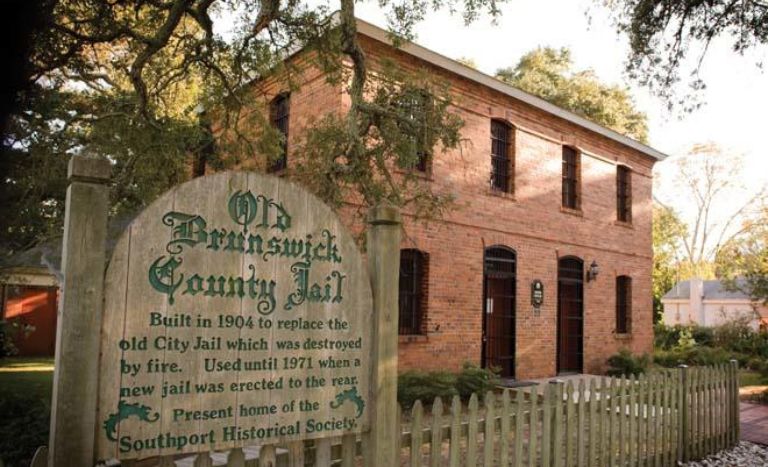 Old Brunswick County Jail Museum has been the primary jail in Southport for 70 years. This is the real jail where you can discover the history of prisoners and see their carved names. These names were written on the walls of the prisons themselves. It is one of the cool things to do in Southport NC to make your trip more exciting and full of facts.
You can take a tour guide here who will tell you all the history of this jail with detailed information. There are no fees for visiting this museum but always check the availability beforehand to stop wasting time.
15. Unleash the Your Adrenaline at Eco Adventure Zipline Park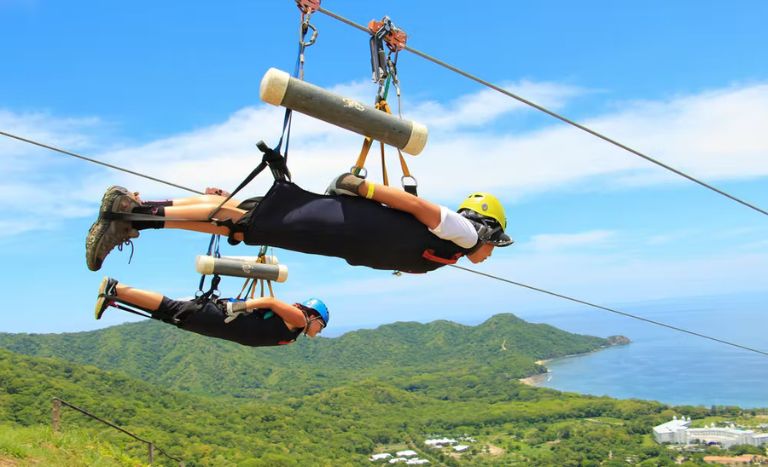 This park will be the best place for all adventurous people. This park lies near the Ocean Isle Beach and is known for various adventures and fun activities. Experience the zip line tours to catch a bird's eye view of the park. Rope courses and wobble bridges are available at this park, making your visit more exciting.
Nothing is better than a zipline park for adventurous and fun things to do in Southport NC. Besides zipline tours, you can also see the on-site reptile sanctuary to catch a view of alligators. There is also a swamp boat tour available which will take you down the Shallotte river and give you the knowledge of the intricate ecosystem.
16. Know the City with Southport Fun Tours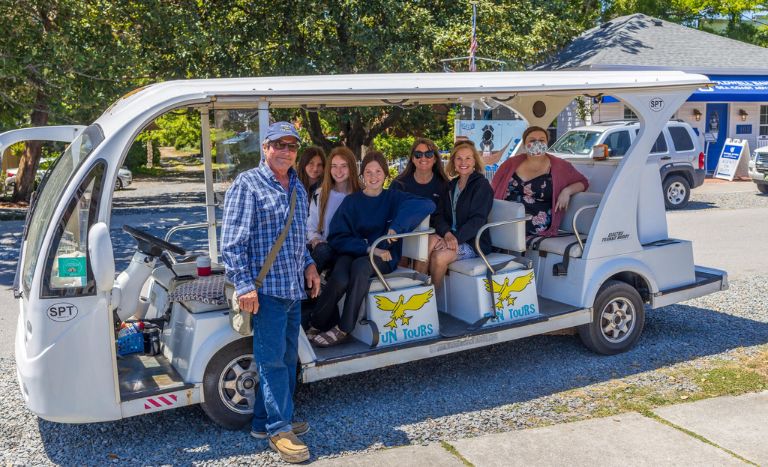 Southport has a lot to offer to its visitors, whether it is a place or any other tour. You cannot explore everything in just a few days. So this city offers many fun tours that will take you to famous places and a detailed tour of everything. If you are living in New York, just take the best day trips from NYC to explore the whole city.
Start your day early and visit different places in the city without any planning. This tour will take you to the famous spots of Southport and allow you to spend enough time discovering the primary attraction of that particular place.
As for the expenses of these tours, It is very affordable and cheaper than visiting a single place in a day. Hence, try to get one for your trip to save time and money. Add the activity to your things to do in Southport this weekend.
17. Refresh your Mind at Oak Island Nature Center
Oak Island Nature Center is a family-friendly environment where you can enjoy different types of adventures and learning activities. This area combines old oak trees, pine, and extensive salt marshes. The view of this nature center is very hypnotizing with breezy air in the atmosphere. It is one of the best cool things to do in Southport NC.
This center is open on all days except Sundays. So check the schedule before your visit. Besides the view, there are also many educational exhibits organized by this center where you can see the importance of the ecosystem, live animals, etc.
18. Enjoy the Shiny Stars at Ingram Planetarium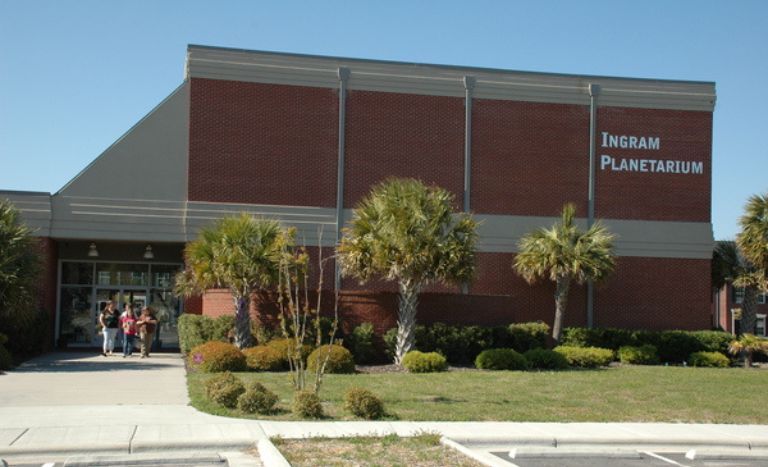 Most of us like shiny stars and their order in the sky. Ingram Planetarium is the ultimate one-stop place that will make your dream come true. This planetarium organizes many events and exhibitions where you can see the space world, which is very captivating and enjoyable.
You can also explore NASA technology, cosmos, and nanotechnology shows to gain knowledge with real-time experience. If you are looking for the best things to do in Southport NC, add this place to your list. This place will be full of entertainment, fun, and learning for kids. You can also go to various shows like fun laser light, solar system magic, music concerts, etc.
19. Take Sun Bath at Caswell Beach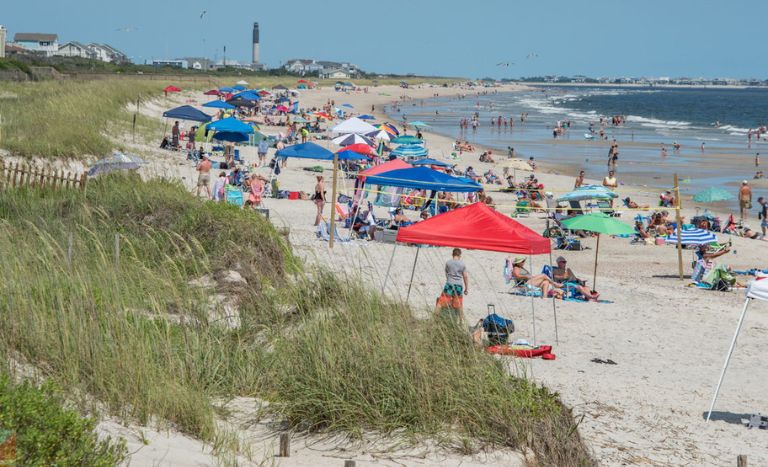 Beaches are the best place to enjoy during summertime with family and friends. You can relax, enjoy the sun, swim, or walk around the beach at Caswell Beach. Take a sunbath and make yourself calm and positive. Walk around the shores of Carolina and feel the breezy air to enjoy the most leisure time of your life.
You can have a picnic and bring delicious food to enjoy the day with your loved ones. The area here is enormous, so it will not feel crowded or stuffy. Undoubtedly, it is one of the most fun things to do in Southport North Carolina.
20. Explore the Nightlife of Southport
The nightlife of any city is exciting and worth exploring. Wherever you go on vacation, wandering around the night and visiting local streets will give you the most pleasant time. Southport is full of exciting activities, and at night it looks more charming. You can move around the locals and shop in markets. Meet with people and learn more about their culture and way of living. Doing so is one of the most incredible things to do in Southport NC at night.
You can also go to local gardens to see the sky, alluring stars, tempting fireworks, and many more during the night.
Where to Stay In Southport NC (North Carolina)?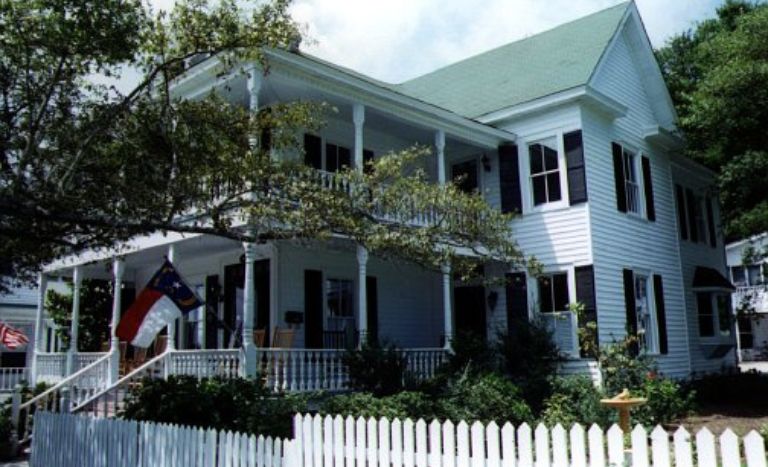 When it comes to spending a vacation in Southport, searching for a place is a priority for everyone. This city has many hotels alongside the river, and people choose this option for the mesmerizing view during their stay. Some places like River Hotel of Southport, Wingate by Wyndham Southport, Lois Jane's Riverview Inn, etc., can be used for staying in. Apart from hotels, you can also choose Oak Island to stay in, and they also provide residents comfort suits to live while on vacation.
Conclusion
Southport is one of the best destinations for a vacation during any season. There are many things to do in Southport NC, whether exploring the history at museums or experiencing a beautiful sunset at beaches. Each place has its own history so try to learn more during your visit. It will give you a pleasant memory of your life.
Frequently Asked Questions (FAQs)
1. What are the adventurous activities to do in Southport NC?
There are a lot of adventurous things to do in Southport NC. For adventurous and fun activities, you can hang out in a park or around beaches. You can also indulge in doing zipline activities to make the most out of this beautiful destination. Or, you may also paddle in the water to make the trip exciting and full of surprising elements.
2. Where can I stay in Southport, North Carolina?
Southport has many hotels near the river where you can enjoy the eye-catching view. You can stay in many hotels like the River Hotel of Southport, Lois Jane's Riverview Inn, etc. Oak Island also offers a place to stay where you can experience the living of an island.
3. What is the popular attraction in Southport, North Carolina?
The popular attraction of Southport, North Carolina is Oak Island Centre. This center focuses on making tourists learn some exciting activities and also gives you the opportunity to adore nature. Exhibitions and recreational events are some of the coolest things to do in Southport NC. That's why people love this place and want to hang out during their stay.
4. Are there any fun things to do in Southport during winter with family?
Southport is a very warm city where you can find many museums and a planetarium to visit. You can head to any of the museums or planetariums and take part in various exhibitions and shows. These are a few of the very fun things to do in Southport during winter with family.
5. What to do in Southport NC during summer?
During summer, you can explore beaches, and water parks and do some adventures to make the day refreshing. Head to any of the beaches at Southport in the evening and enjoy the sunset with a sip of tea or coffee. You can also spend your day at water parks where you can play in the water with your kids all day.
6. Which is the best restaurant in Southport?
Southport has many places to eat where you can enjoy delicious cuisines from the best chefs around the world. Mr. P's Bistro is one of the best restaurants mainly popular for its seafood. You can also enjoy the alluring view from the restaurant while eating. Besides Mr. P's Bistro, you can also go to Bella Cucina, the Hungry Monk, Joseph's Italian Bistro, etc.