San Angelo is situated in the Concho Valley of Texas in the United States. This city is surrounded by lakes and hilly areas, making it one of the most beautiful cities in Texas. Hence, this city is famous for its pleasant views and positive vibes. It is a popular vacation spot among many people because of the lakes and amusement parks. Including these and others, there are many things to do in San Angelo TX. As you come here with your friends, family, kids, or partner, you can enjoy these things to the fullest.
Top 20 Things to do in San Angelo, Texas
San Angelo city combines lots of beautiful places and vacation spots for families and friends. You can create your customized trip and choose any place to spend the entire day with anyone in your group. All sites are popular and best when spending a peaceful vacation in this city.
1. Peaceful Vibes at San Angelo River Walk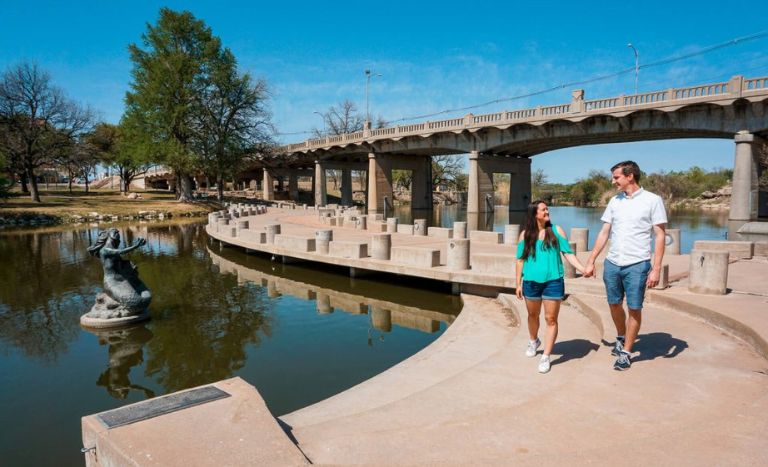 When you are looking for peaceful things to do in San Angelo Texas, River Walk is the best spot. The look of the San Angelo River Walk is very astonishing and mesmerizing. It is covered with natural elements and includes different types of birds.
You will find different artwork and displays in this park. Enjoy the moment with your family and save the memory forever.
Tourists can go fishing here to enhance their skills.
Experience the beauty of the river and feel the positivity in the air.
Note: Entry and parking in this park are free. So, it can be among the best free things to do in San Angelo, TX.
2. Get Adventurous at The Bosque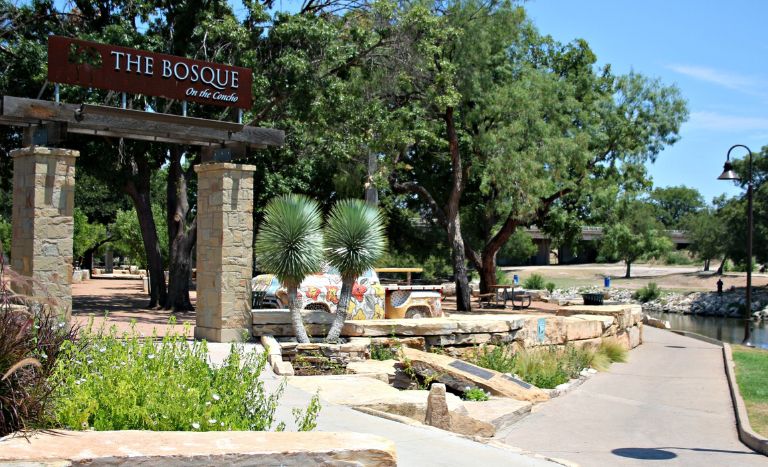 Everyone would love to take a long walk alongside a river to get freedom from all their tensions. San Angelo has The Bosque along the Concho River which is very popular for boating and golf. You can enjoy the calmness of the river while boating here with your family.
The river will fulfill your wish and give you the most fun time of your life. No doubt, it is one of the best things to do in San Angelo.
You can play mini-golf here if you are a sports lover.
Groups can go boating to feel the river from very close.
Explore the colossal flower bed and trailing area to make your trip memorable.
3. Explore the Bloom at International Waterlily Collection
This place will be like heaven to you when you are fond of flowers. Water Lily is very popular for its beauty and colorful nature. The International Water Lily Collection has the best opportunity for you to feel its fragrance from very near.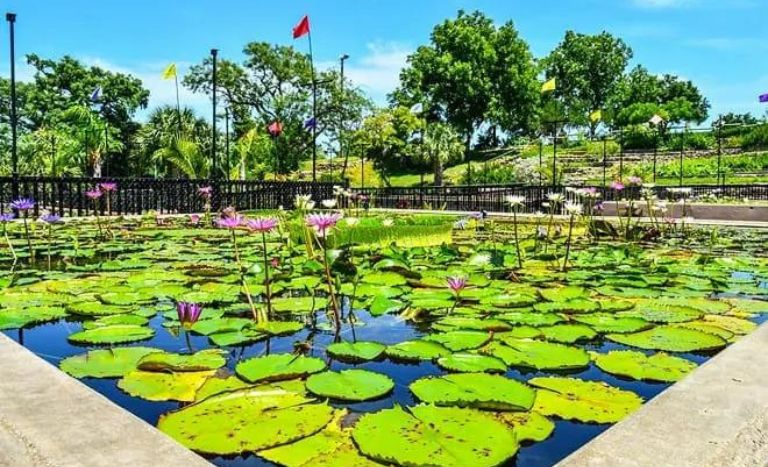 Other than that, take a look at the additional fun things to do in San Angelo's International Water Lily Collection:
You can discover a different type of lily collection here and gain more knowledge about flowers.
Explore the garden surrounded by water lilies and take a peaceful walk.
Make sure to head to this place around September. In that period, water lilies bloom. It will be the most breathtaking moment for you.
4. Kids Kingdom Park for Unlimited Enjoy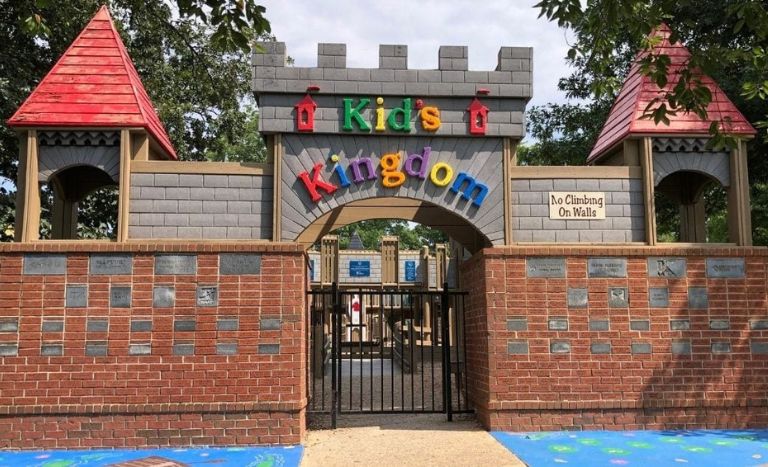 Traveling with kids is very much exciting and full of happiness. Most parents always think about places that are kid-friendly. In San Angelo, Kids Kingdom Park is one of them where you can enjoy yourself with your little ones. There is a large playground available for kids to play on swings or with each other for a long time. Currently there are so many things to do in san Angelo for kids.
You cannot ignore the parks having the best things to do in San Angelo TX. You can have a lovely weekend with your kids here, so, make sure to go to the place.
5. Praise the Nature at San Angelo Nature Center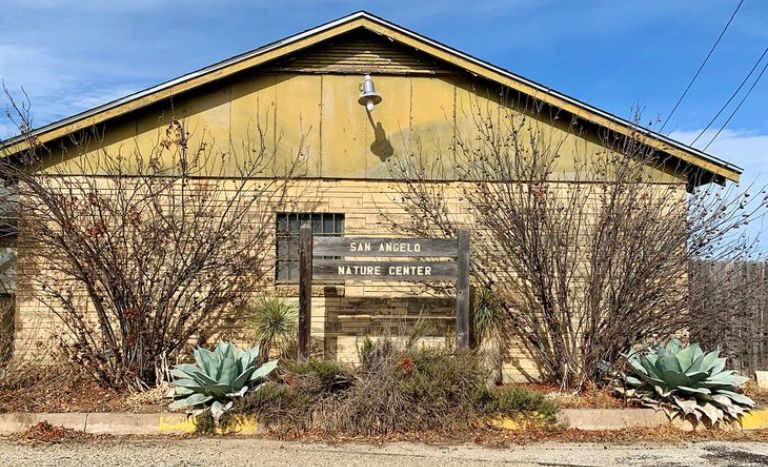 It is great to see tons of animals in one place. San Angelo Nature Center is where you can find different types of animals and watch them closely. You will also see tropical birds, insects, snakes, tarantulas, and even fossils here.
Spend your entire day with the coolness of nature at this nature center. Coming to this nature center is one of the inexpensive things to do in San Angelo TX this weekend, particularly on a Saturday. You don't have to pay much to enjoy the fun. It is kid-friendly, so you can visit with your children and give them some time to appreciate nature.
6. A Joyful Picnic at San Angelo Convention and Visitors Bureau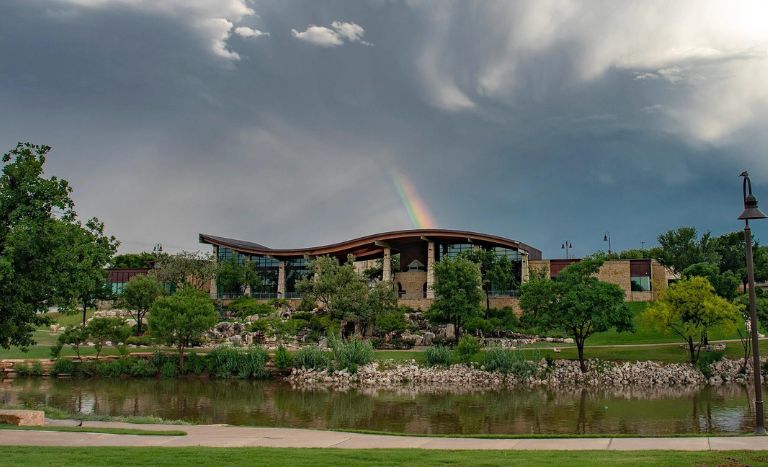 This is a beautifully designed building with lots of attractions where you can get a fun experience and learn more about San Angelo. You can have your picnic alongside the waterfall which can be a soothing experience. The artworks of this bureau are very famous, so, people come from a very long way to catch the view.
Many things are found in this bureau like rivers, waterfalls, food, huge gardens, etc. If you are looking for romantic things to do in San Angelo TX, then you can look at this place. With your beloved, it will be more special to come here.
7. Railway Museum of San Angelo for Ancient History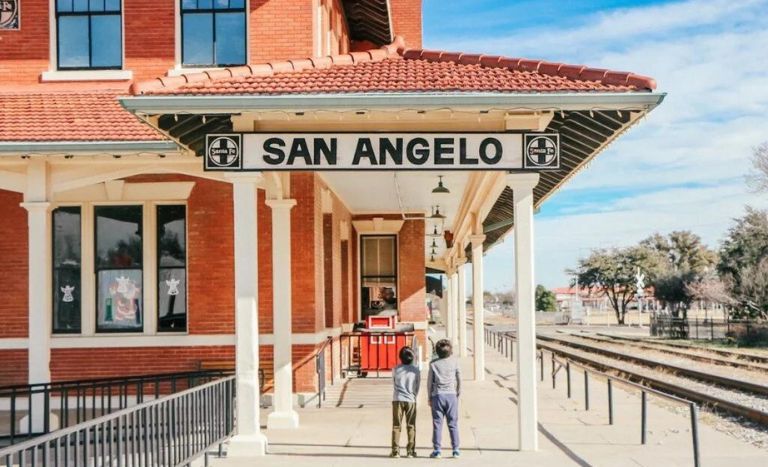 Everyone should know the railway and how it works. Considering this, you can come to the Railway Museum of San Angelo with your family and get lots of information. There are stunning artworks and statues, which will make your experience even better.
Here, you can enjoy the feeling of having an old railway station.
If you love horror things, then you can see this place to make your trip more adventurous.
A guided tour is available to explore the whole museum without missing anything.
No doubt, you know the history of San Angelo railway station, and there is nothing more exciting than that. It is one of the unique things to do in San Angelo.
8. Experience the Wildlife in San Angelo State Park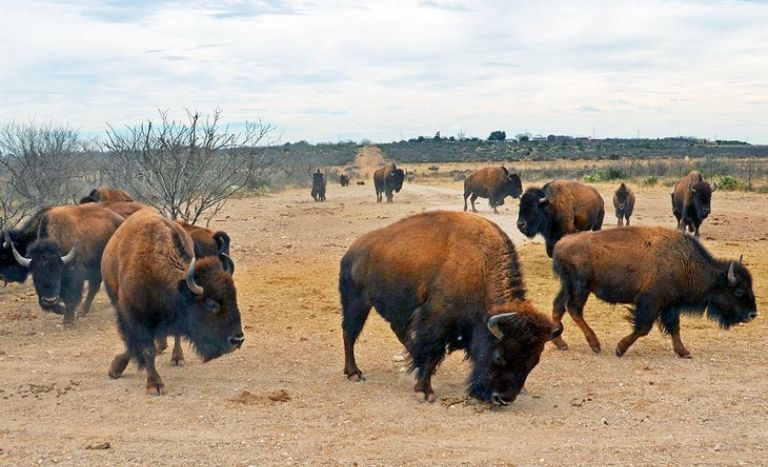 This park was opened in 1995. It is situated on the shores of San Angelo, Texas, which happens to be a great tourist destination during the holidays. Experience the wildlife and scenery on your thrilling trip to the town. This could also be one of the best things to do in San Angelo for couples who love the thrill. This park has extensive grounds. You can spend your entire time exploring its beauty. Hang out with your loved one and see excellent trails, camping sites, and mesmerizing views. The staff is also very supportive and will guide you through all the attractions here.
Note: There is a fee for entry which starts from $3 for residents and $6 for non-residents.
9. Thrilling Activities at Middle Concho Park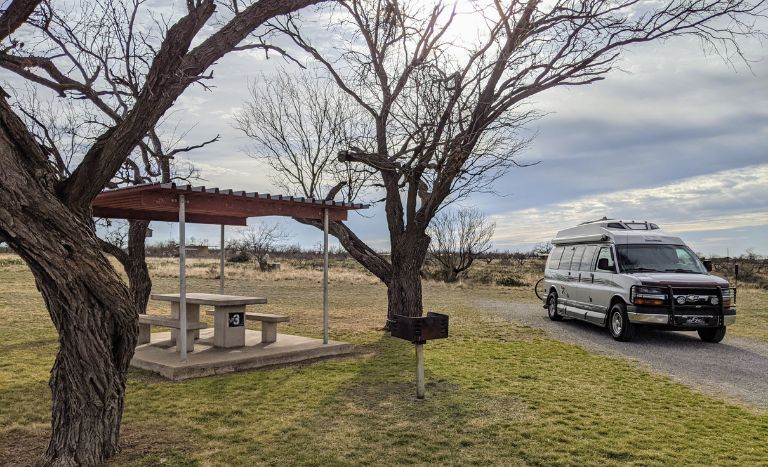 Middle Concho Park is the best scenic area in San Angelo, Texas. It is primarily known for various activities and that's why this park always remains crowded. Without a doubt, this park is the perfect spot for fun things to do in San Angelo TX. Boating, camping, disc golf, and hiking are the primary attractions in this park. If you are a swimmer, then you can also swim to get the most enjoyment from your adventurous trip.
Note: This park remains open for 24 hours. You can plan to come here anytime with your loved ones and enjoy the aura. For camping, the fee is $6 for residents, and for non-residents, it is $12.
10. Paintbrush Alley to Adore the Talent of Local Artists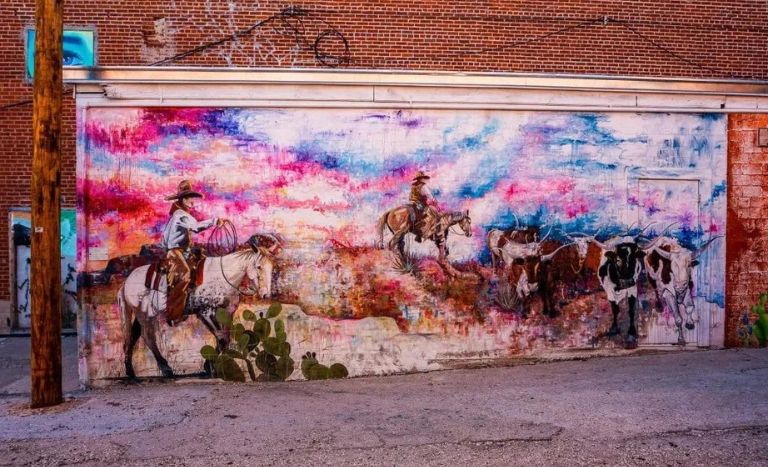 Art is something that you cannot explain in words. Paintbrush Alley is a collection of unique street art between Concho and W Twohig streets that will leave you fascinated. Traveling to this type of place would be the best choice when it comes to things to do in San Angelo today. It seems to be the perfect day to explore Paintbrush Alley and admire the work of advanced-level artists. Take various pictures and capture the moment to add to your happy memories with the alluring art.
Note: This alley is open for 24 hours. You can go there anytime without paying any fee.
11. Producers Park for Unique Water Foundations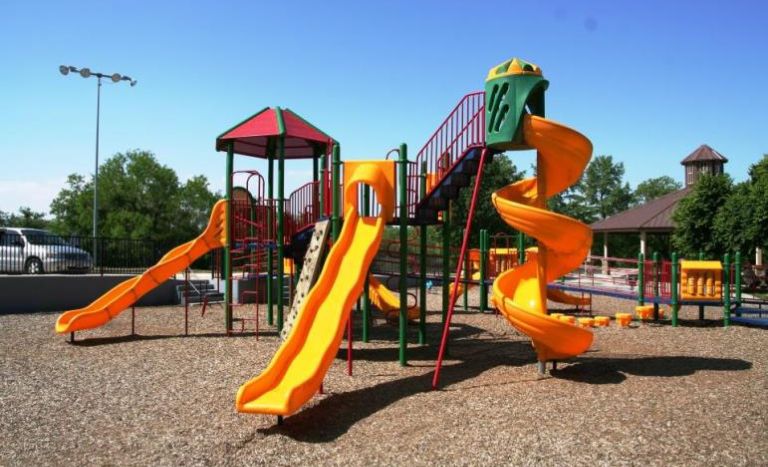 Producers Park is located on Schroeder Avenue. This is a phenomenal spot for family things to do in San Angelo TX. This park has a vast space where you can do numerous activities with your family. This spot has sports equipment for playing different types of games.
The park has picnic areas, a light pavilion, and an extensive kids' playground.
Being a gamer, you can play your favorite games like basketball, football, soccer, etc.
You will find separate areas for kids and adults in this park. No one will be disturbed while enjoying their holidays.
There are cemented walking trails, water foundations, and artwork to engage you further.
12. Unique Art Exhibition at Pop Art Museum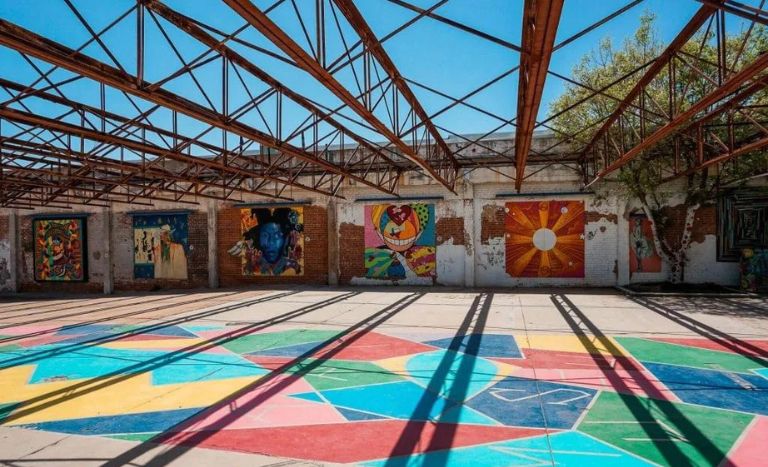 One of the best things to do in San Angelo this weekend is to adore the town's art. The Pop Art Museum can fulfill your desire and give you the satisfaction of art. It is an open art gallery with bold and bright street art. You will also get to understand the city's culture with the help of this museum. Bring your kids with you and help them learn about values through art. You can comfortably sit and roam around the museum for the entire day without getting perturbed.
Note: The exhibition here is free of charge. You can head here with no money on the weekends.
13. Learn About Dinosaurs and Fossils at Mayer Museum
The Mayer Museum, located at Angelo State University, is among the top things to do in San Angelo with kids. Discover the history of fossils and dinosaurs in this museum. Head to the art room to learn about the history of nature and animals. You will get a detailed explanation of everything present in the museum. It also has a kid's area where your children can play and understand history more.
14. Beauty of Lake at Twin Buttes Reservoir
When it comes to outdoor activities, fishing can be one of them. A lake is a perfect spot to perform this activity. Given that you are looking for the top things to do in San Angelo Texas, heading to Twin Buttes Reservoir is an excellent idea.
The location of this reservoir is southwest of the city of San Angelo Texas.
It is an artificial lake where you can enjoy fun activities like swimming, fishing, and camping.
Mountain biking and hiking trails are the main activities here.
Most visitors also come here for hunting.
Note: Remember that buckshot hunting is prohibited here. Hence, find the rules before heading to the reservoir. Also, the upper trail of Twin Buttes remains closed from 1 December to 15 April.
15. See the Historical Infrastructure at Fort Concho
Most people love forts and want to know more about their history as well as see the infrastructure from a very close sight. This weekend, you can visit the port and fill your knowledge to the top for informative things to do in San Angelo Texas.
The fort is very well designed and attractive. It will give you an excellent experience of previous times.
Be a part of exciting exhibits and learn more history of the city.
Mule barns are the primary attraction here.
16. Lake Nasworthy for a Mesmerizing Sunset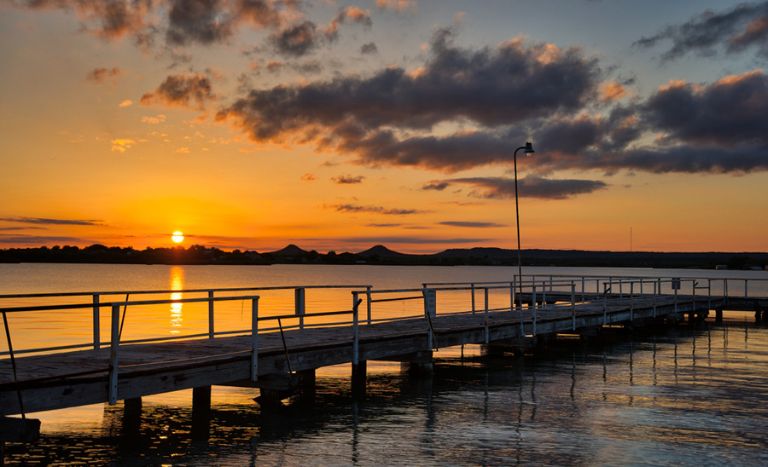 Enjoy a lovely small lake with various activities and a cabin stay in San Angelo Texas. The view is everything whenever someone visits Lake Nasworthy. This place is famous for its alluring view of the sunset.
Head to Lake Nasworthy to enjoy boating with your loved ones. There are also other activities like fishing and cooking.
Speaking of the things to do in San Angelo at night, stay in kayaks and enjoy the evening view without missing anything.
Enjoy campfire and music night near the lakeside late in the evenings.
17. Tule Princess Steamboat Company to Explore San Angelo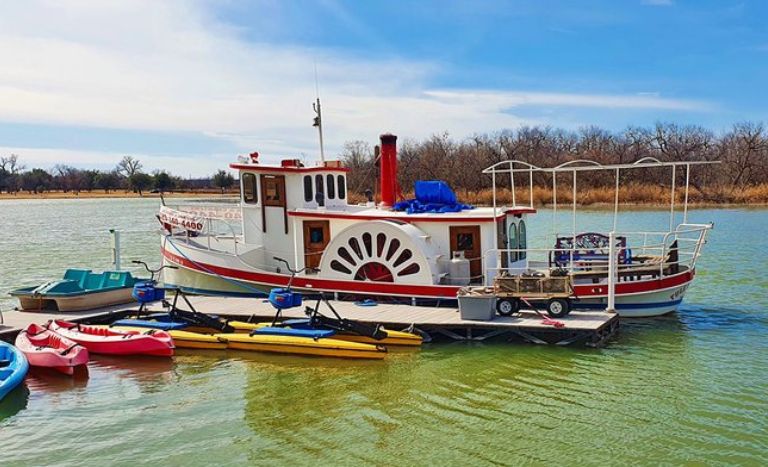 Should you love to ride on a boat, then Tule Princess Steamboat will make your dream come true. Take a long ride on this steamboat and experience the water life. This spot is kid-friendly. It is filled with fun and exciting kid-friendly things to do in San Angelo TX. While riding, you will also get the element of history from the boat's captain. For your kids, it will be good for learning as well.
18. Lock Your Love at Lone Wolf Bridge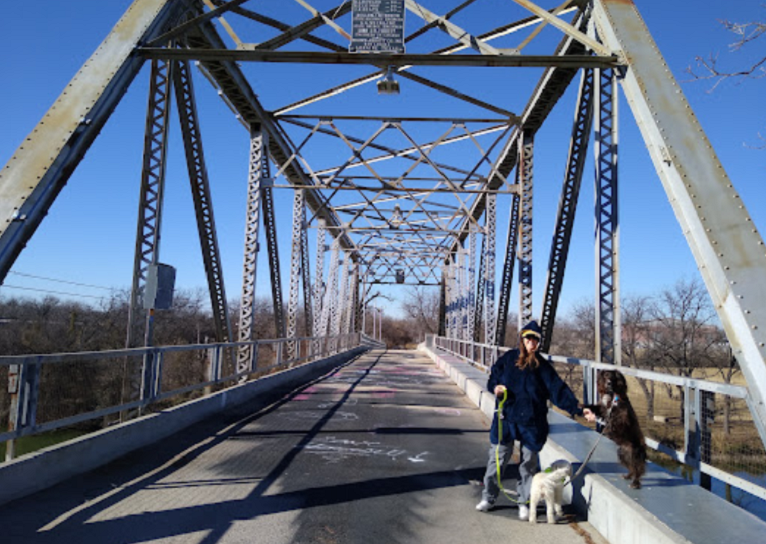 The history of San Angelo includes many spots with a deep story behind each one of them. Lone Wolf Bridge is included in these spots. Many photographers have appreciated the structure of this bridge and also observed its tradition for couples. This is the reason why most people come here to spend their holidays.
This bridge is perfect for every couple because there is one tradition locking the love. You can put the lock on the bridge and throw the key or keep it with you. People believe that doing so will strengthen the bond with their partner. For such romantic things to do in San Angelo TX, coming to this city is recommended.
19. O. C. Fisher Lake for Unlimited Fishing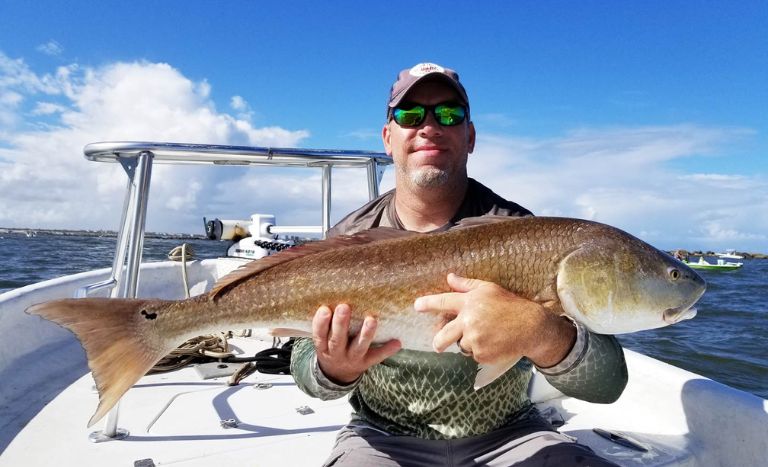 O. C. Fisher Lake is an artificial body situated in the west of San Angelo Texas. This is a vast lake and seems reddish because of bacteria. Enjoy swimming, boating, and fishing during summer with your family when you go to this spot.
When you want to stay the night here, you can find very affordable and spacious cabins. This place is inclusive of amazing things to do in San Angelo TX at night as well. Enjoy the captivating sunset in the evening and take numerous pictures for your memory.
20. San Angelo Museum of Fine Arts for Contemporary Ceramics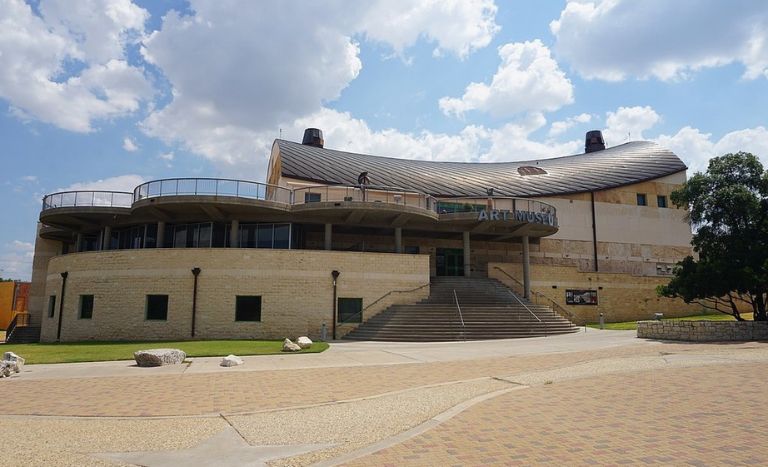 San Angelo is an impressive city for arts and culture. People adore its arts and like to come here for their vacation. When this is the reason drawing you to the city, include the San Angelo Museum of Fine Arts in your itinerary.
Here are the best things to do in San Angelo TX at this museum:
Explore informative exhibitions and contemporary ceramics in the museum.
The museum has an antique collection that is not easy to find anywhere else.
You can spend the entire day at the museum while looking at the historical monuments.
Where can You Stay in San Angelo TX?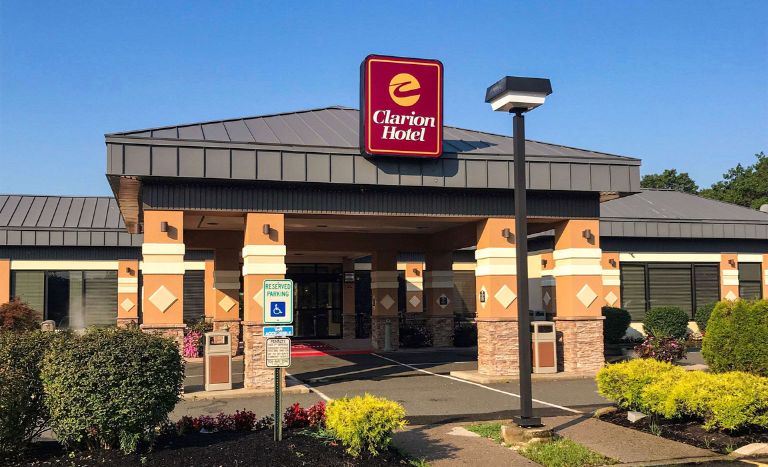 Many places like hotels, cabins, and cottages are available in San Angelo to spend your vacation. They can help you plan a comfortable weekend getaway in Texas. You can rent a room here as per your budget. For suggestions, you can stay in Clarion Hotel, Best Western North Bryant Inn, La Quinta Inn, and the like.
Notably, cabins are the best option for an outgoing person to feel nature by living very close to it. Lakes like O. C. Fisher Lake, Lake Nasworthy, and many more provide beautiful cabins to stay in. make sure that you check them out.
Conclusion
San Angelo is a beautiful destination that gives you the chance to experience all sorts of adventures. For arts and culture as well, planning a trip to this city will be a great idea. Overall, your trip will be very thrilling and unforgettable when you carefully plan it. Knowing the top things to do in San Angelo TX will help you do so. With the things included here, it is hoped that your itinerary and trip will be great.
Frequently Asked Questions (FAQs)
1. What are the adventurous activities to do in San Angelo?
San Angelo is very popular for adventures and outdoor activities. You can go to lakes like Lakes Nasworthy, Twin Buttes Reservoir, etc., for camping, hiking, and many more activities. All lakes and parks are known for the most adventurous things to do in San Angelo.
2. Where can I stay in San Angelo, Texas?
Finding a place is not tricky in San Angelo to stay. Nature lovers can spend their stay in cabins that are beautifully designed and surrounded by greenery. You can look for and book them online. You can also accommodate yourself in hotels like Clarion Hotel, Hampton Inn San Angelo, Wingate By Wyndham San Angelo, etc. 
3. What is the popular attraction in San Angelo, TX?
Lakes and art collections are the most popular attractions in San Angelo, TX. While looking for the most fantastic things to do in San Angelo TX, exploring lakes and local arts will be the top choices. Both attractions are kid-friendly and include lots of fun activities too. 
4. Are there any fun things to do in San Angelo during Winter with family?
You can go to Paint Rock in San Angelo Texas. This place is surrounded by several locations that are apt for hiking in winter. Other than hiking, the family things to do in San Angelo TX include camping at these locations. 
5. What to do in San Angelo during summer?
During summer, you can go for a picnic at the San Angelo Convention & Visitors Bureau, Middle Concho Park, and San Angelo State Park. A picnic is not the only option in summer. You can also visit various museums, Paintbrush Alley, etc., to make your trip memorable.
6. Which is the best restaurant in San Angelo?
Zero One Ale House is among the best restaurants in San Angelo. It gives you an outdoor space to sit. While you enjoy the pleasing atmosphere, having your food will be more fun. Other than this, you can also eat at Twisted Root, Armenta's, and The Grill.