Lafayette is located in Tippecanoe County in the United States. This city is full of positivity and one of the best destinations to explore in the world. You will feel this place's charm by visiting numerous top attractions. There is a lot to see and a variety of things to do in Lafayette Indiana. You can wander around in any park or acknowledge the city's history by seeing various museums available. This city has something for every age group to enjoy the most precious moments of their lives.
Top 25 Things to Do in Lafayette IN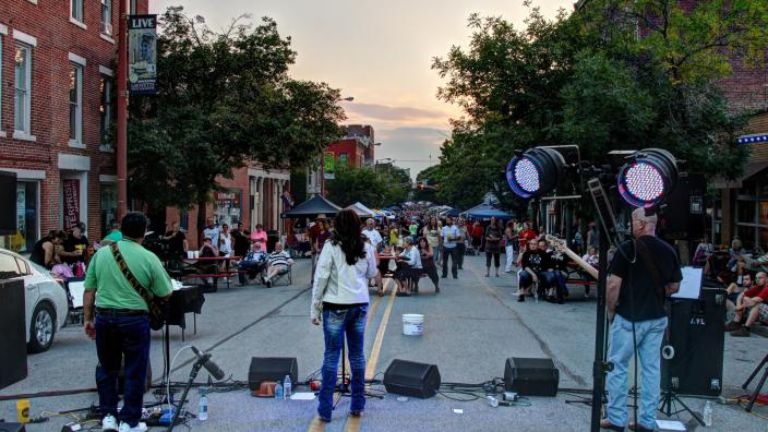 On your visit to Lafayette IN, nature is one of the things to engage in. The city features several spots where you can explore both flora and fauna in a pleasant atmosphere. Inclusive of as many as 25 things, you will find the city's heritage to be worth exploring at least once. This location in Indiana is also excellent for its museums where you can come across unique artists.
1. Feel the Nature at Celery Bog Nature Area
Based in West Lafayette, Celery Bog Nature Area is the perfect spot to feel nature very close. The wildlife experience here is much more interesting and includes many exciting facts. Thus, it makes you more eager to learn new things about nature and wildlife. This weekend, heading to this place is one of the things to do in West Lafayette Indiana. You can take a long walk in this spot and see over 120 species of birds and animals. Also, this is the most comfortable place to rest while enjoying nature's beauty.  
2. Explore the Tippecanoe County Courthouse
Tippecanoe County Courthouse is a must-visit place. It is specifically present in Public Sq. Being a historic landmark, it will let you know about the city and its historical facts. The structure of the building is ancient and attractive. It has wide columns, ornate glass windows, strong roofs, and more. You will not stop yourself from appreciating the structure of this courthouse. It will be a great add-on to your list of fun things to do in Lafayette Indiana.
3. See Wolves at Wolf Park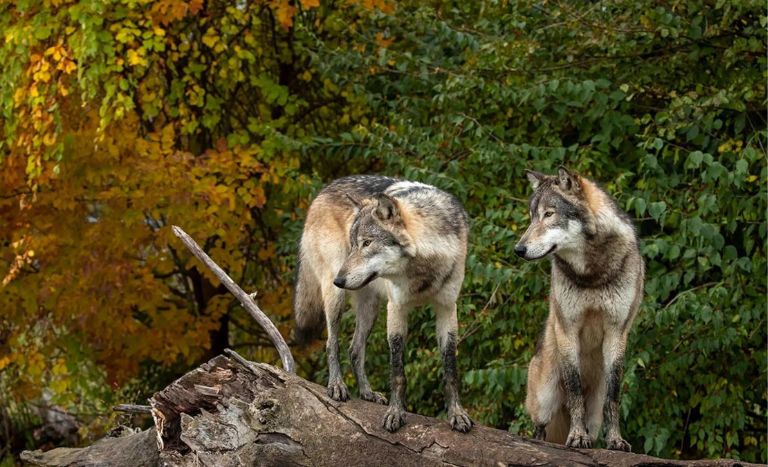 Animal lovers are going to love Wolf Park. The sanctuary available in Battle Ground is the best for heading to on the weekends. In Lafayette, you will get the chance to explore the wildlife of wolves and see them live. Various tours are available and you can take any of these to roam around the park.
If you want to experience the night wolf howls, then you can go for an evening tour. It will give you the fantastic experience of your life. Besides wolves, you will also see foxes, bison, and other such animals. Among the other things to do in Lafayette this weekend at Work Park, you can enjoy a small lake available here.
4. Wabash Heritage Trail for Prolonged Walking
Being located in West Lafayette, Wabash Heritage Trail covers about 13 miles. It has the easiest route available to enjoy walking. You need to give four to five hours for this activity and discover all the spots. An interesting thing about this trail is that it has a modern landscape. This will give you a unique experience throughout the walk.
5. Admire Animals at Columbian Park Zoo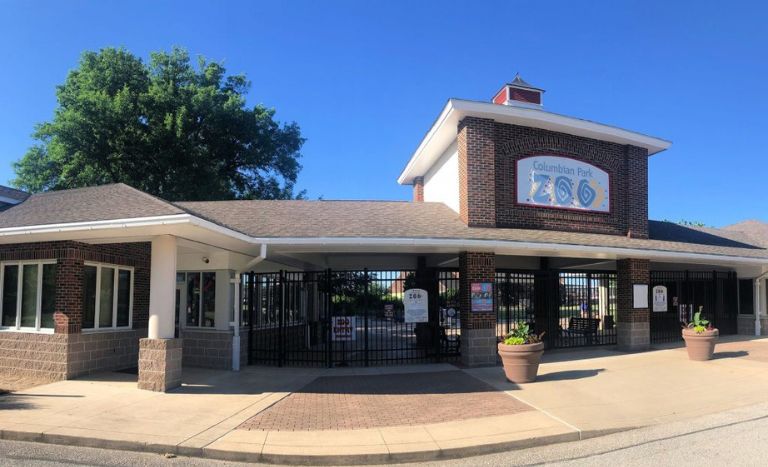 Columbian Park Zoo has more than 190 animals of over 90 species. You can see various animals like a turkey vulture, barn owl, black-tailed prairie dogs, black-handed spider monkey, and the like. Should you be coming here with your little ones, then the best things to do in Lafayette with kids are as follows:
You can visit the historic animal house to see the exhibit.
There is a large playground where you can enjoy a picnic and other activities with kids.
For additional activities, Columbian Park Zoo has a fountain plaza and various sculptures to view.
6. Fairfield Lakes Park for Quality Time
For tourists who are staying close to County Roads, Fairfield Lakes Park is a spectacular location to check out. It covers about 2400 acres of space. Head to this spot in the early morning and experience the mesmerizing beauty of nature. This park is ideal for coming across many exciting things to do in Lafayette Indiana for adults.
It has the best lakeside view to enjoy a picnic, fishing, and various other activities. Benches are also available to sit near the lake and spend quality time during your holiday. If you are a boating lover, then you can do that too with the safety measures taken.
7. Village Vibes at Prophetstown State Park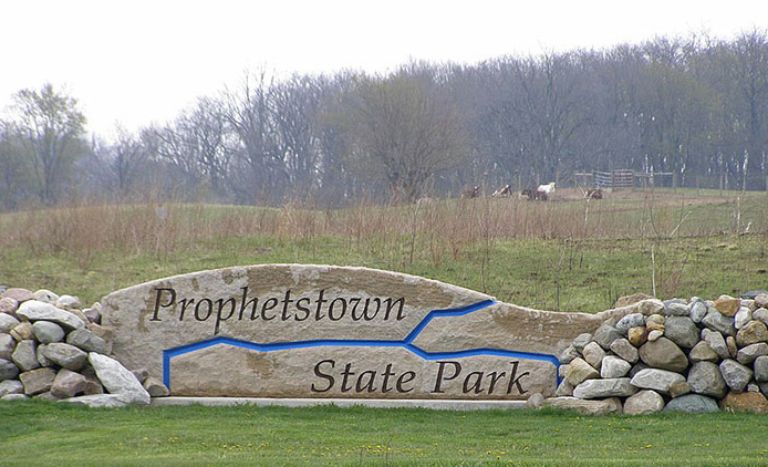 Prophetstown State Park is a former native American village founded by Shawnee leaders in 1808. This park has a massive ground with green grasses and farming animals. The prairies are appealing and peaceful with long walking trails. You should take a day to explore them.
One unique thing about this park is visitors are allowed to go through a three-way mirror that recalls the prairie's past. In simple words, this state park is all about interpreting the history of Indiana. The fee for this park is only $8. So, it will be one of the cheap things to do in Lafayette Indiana. 
8. Admire Arts at the Art Museum of Greater Lafayette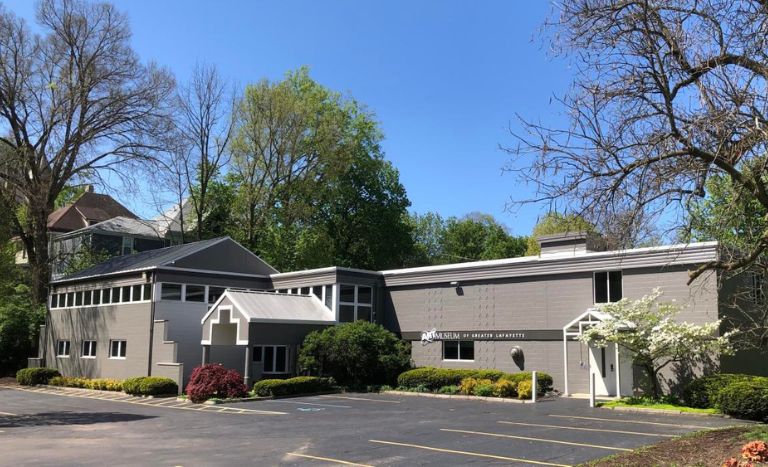 The most amusing thing during vacation can be discovering the local artists. There is a profound meaning behind every art which a true local artist can understand. To have a glimpse of that, the Art Museum of Greater Lafayette is a suggested place.
Inclusive of numerous indoor things to do in Lafayette, Indiana, the museum is recognized for local art as well as exhibits that rotate. The place is big enough to support 4 galleries. You can go shopping as well on the 2nd floor where you can buy gifts for your loved ones.
9. Jerry E. Clegg Botanic Gardens for Alluring Scenery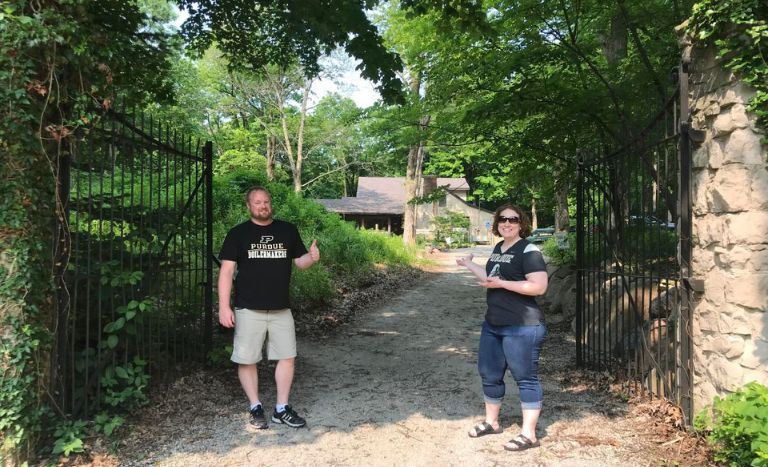 Present nearby Wildcat Creek, Jerry E. Clegg Botanical Gardens is famous for green plants and natural playgrounds. The area is very well kept and clean. Here, you can view the beauty of nature. Head to this place to view the greenery and walk around the soul's core. There are different types of plants that are native to Indiana flora. Hiking trails are available for adventurous people around oak woodlands and prairie.
Note: The best time to visit this botanical garden is from 8 A.M. to 8 P.M.
10. Wildcat Creek Park for Fun Packed Picnic
Wildcat Creek Park should be on your bucket list when you need a delightful place to go to with your kids. The Tippecanoe Department of Park is operating it. You can go kayaking or canoeing here to make your trip adventurous on the weekends. Kids love picnics and doing outdoor activities. This place has everything for their pleasure and adventure. Things to do in Lafayette Indiana this weekend also offer shelter houses where you can comfortably stay.
11. Loeb Fountain for Cool Summer Vacation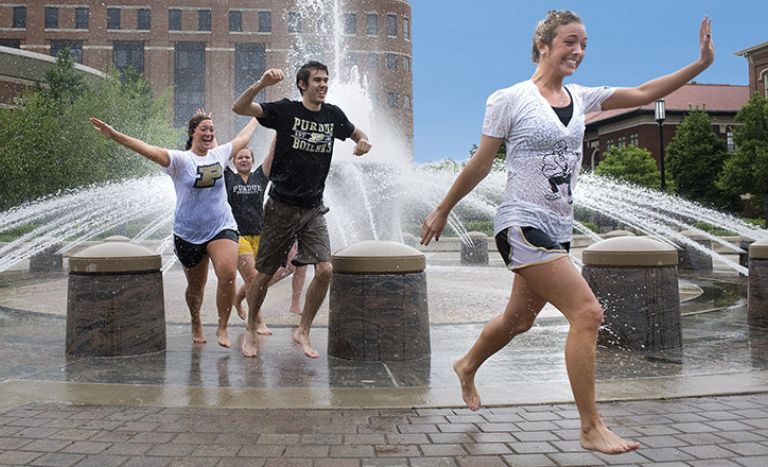 In Lafayette IN, you can find a number of landmarks. Given that you're coming to this city, landmarks like Loeb Fountain should not be skipped. Originally this point was a reservoir. Over the years, it has come to be developed as a beautiful area enriched with a fountain. It is not just the spectacular view of the fountain but the immensely big structure that draws people towards it.
12. Ancient Collection at Haan Museum of Indiana Art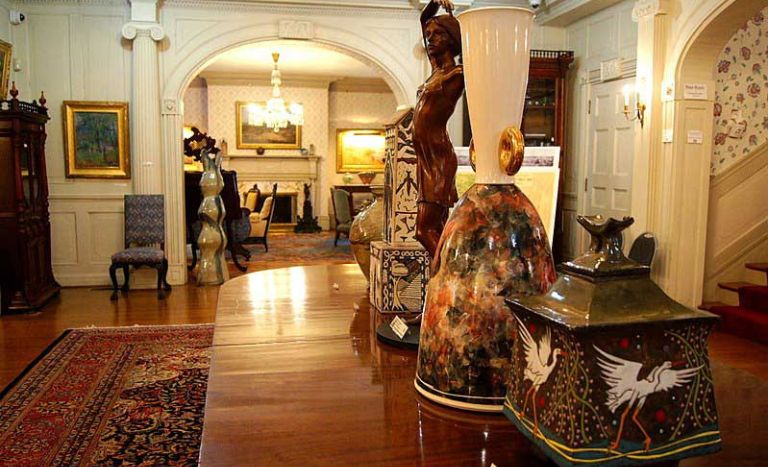 To a history person, this place will be like an opportunity to explore Indiana's art and history. The Haan Mansion Museum of Indiana Art has the most extensive collection of the city's art worldwide. You can locate the museum in Potter Haan Mansion near 920 E State Street. This museum includes antique items of furniture, decorations, ceramics, and adorable arts. It has over 100 paintings that are very beautiful and unique to look at. You will also additionally have walking trails and a sculpture garden to spend more time in the mansion. 
13. Feel the Water at Tropicanoe Cove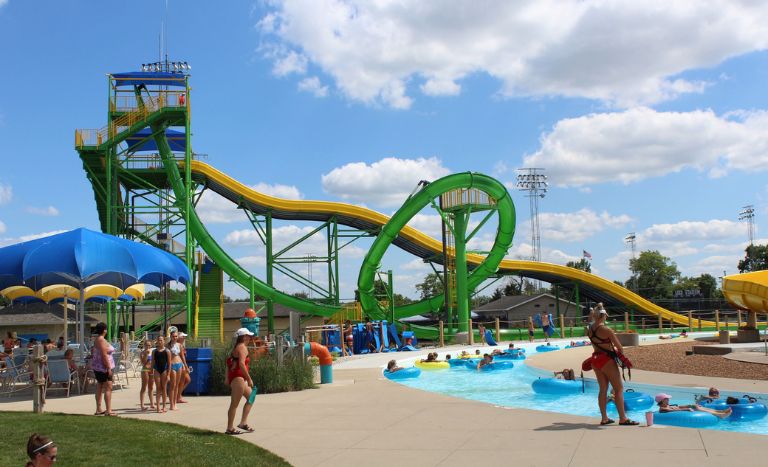 In summer, Tropicanoe Cove can ensure that you spend your time well. The place features exciting water slides. With kids and friends, this spot in Columbian Park is good for parties too. Moreover, you can find its Water Walking program to be the highlight of this place. Such programs and events usually take place on the weekends. When you have in mind such things to do in Lafayette this weekend, consider coming here on a Saturday. 
14. Explore the Core of Nature at Horticulture Park
Horticulture Park is located in West Lafayette, Indiana, and includes more than 300 types of plants and trees. These are not the only reasons to be attracted to it. The park, being as old as 55 years, can give you an educational experience too. As you traverse through its 35-acre area, you can gain extensive knowledge of plants. For students, the Horticulture Park is a combined source of knowledge and fun.
15. Enjoy the Concerts at Tippecanoe County Amphitheater Park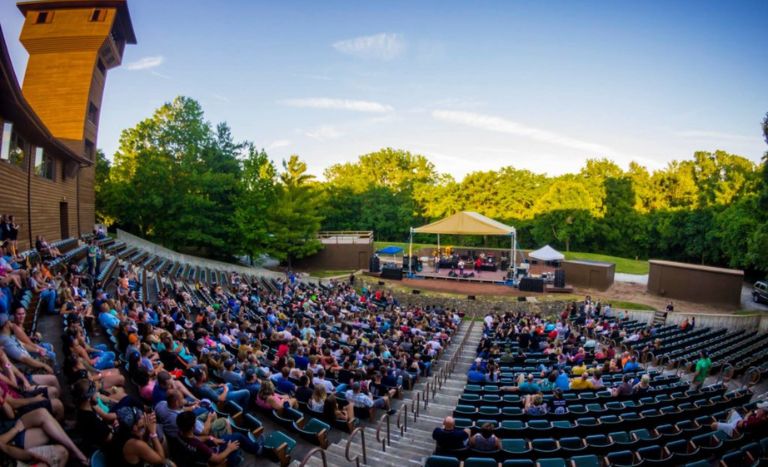 An iconic location for open-air events is Tippecanoe County, Amphitheater Park. Although it is a notable hiking and biking spot, it is more known for its concerts. Unique things to do in Lafayette Indiana await you at this park in July. As you plan to come here in the upcoming month, try not to miss the Concert at Loeb Stadium: America! Art in the Park: Dance Night is another concert you can attend at night.
16. Sell it Here INC for Cool Stuff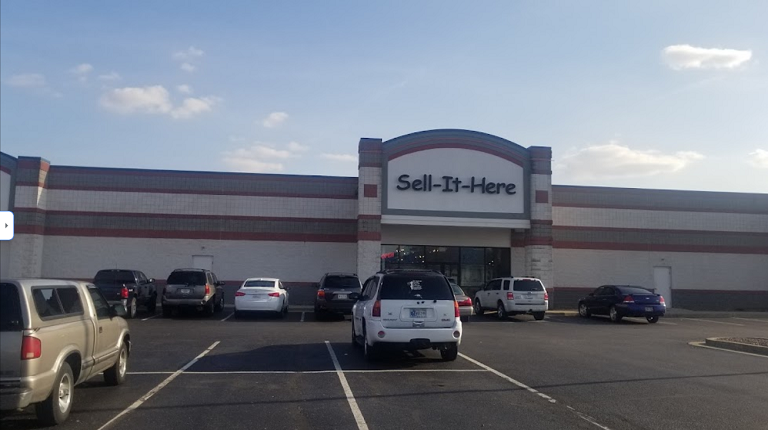 In Lafayette, Sell it Here INC is an unusual place. As you may be able to guess, this is a flea market. Tourists are never tired of visiting this market due to its cool collection. From furniture and flowers to unique home decor articles, Sell it Here INC has reasonably priced things for you. Simply viewing and window-shopping this place are also the free things to do in Lafayette's flea market.
17. Visiting the Historic Five Points Fire Museum
It is a different kind of charm to view a building as old as 90 years. That is why both locals and travelers are fond of the Five Points Fire Museum. It comes with an exclusive fire truck dating back to 1937. It is said that this truck had been in service for almost 36 years. With helmets, tools, and such things featured, looking at this truck can take you back to that historical period.
18. Bicentennial Nature Area: Notable for Fishing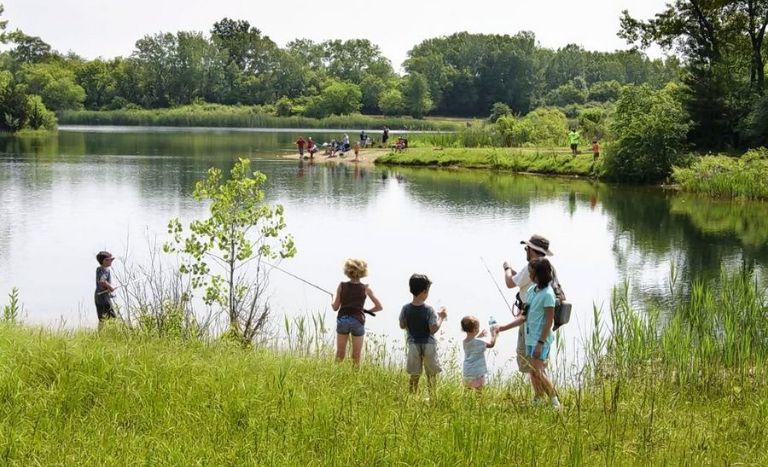 The city of Lafayette has a gigantic pond dedicated to activities like fishing. At the Bicentennial Nature Area, you can find a region equivalent to 721 acres. Given the size, you can imagine the high number of species available to fish. This place in Tippecanoe County is family-friendly too where you can perform multiple outdoor activities. Together you can enjoy the lakeside view with a fascinating sunset and the beauty of nature. 
Note: This place follows a catch-and-release practice for fishing. Hence, when you go fishing, be mindful of the same.
19. People's Brewing Company for Free Tasting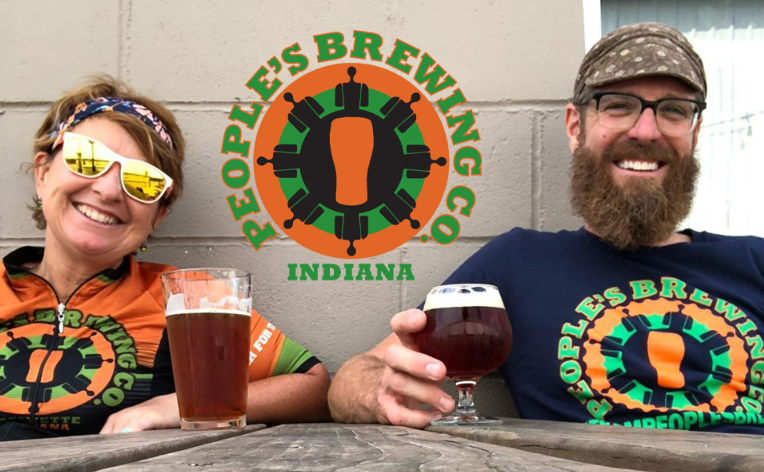 Passionate for hand-crafting beer, the People's Brewing Company is bustling with many visitors. For evening drinks and meals, this location is also apt for free tasting. In your search for fun free things to do in Lafayette Indiana, you should come here on the weekends. People's Brewing Company will also give you the best opportunity to learn about the process and uncover more about brewing for free. 
20. Tapawingo Park for River Overlook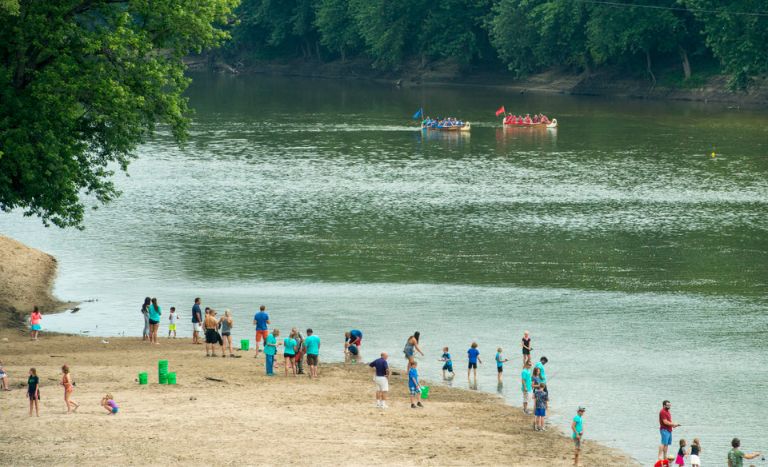 Lafayette is the city of parks and Tapawingo is one of them. The area of this park is 20 acres and is located in West Lafayette, Indiana. It is an outstanding combination of a river overlook and footpath. Head for a nice walk at the river overlook on the smooth trails. You can arrive here with your children and let them play on the playgrounds. 
21. East End Grill: For Delightful Bites and Drinks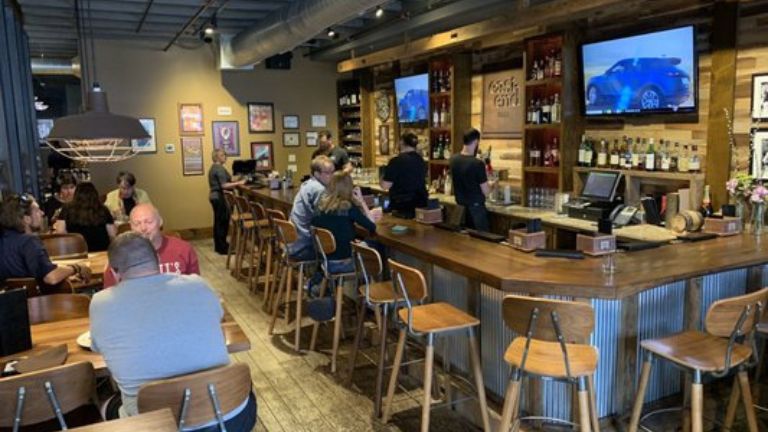 The culture of Lafayette remains unexplored for as long as you don't delve into its food. To have the best experience, East End Grill is where you should be. From handmade alcoholic beverages to untried delicacies, this restaurant in Indiana is worth coming to. Its signature dishes include bruschetta, cake without flour, etc. Enhance your overall experience with handmade whiskey at this restaurant.
22. Fort Ouiatenon for History Shopping
Fort Ouiatenon was the first fortified European settlement that was built in 1717. The structure of this place is the same as that fort and looks very ancient. According to visitors, the best time to visit this place is during the feast of Hunter's Moon. This historical landmark is a replica of the settlement and includes various things to do in Lafayette Indiana. It is a fantastic combination of history, food, and shopping where you can have glimpses of the past while eating and shopping for goods. There will be lots of walking as the area is very large so make sure to be comfortable and ready to spend the whole day. 
23. Sweet Vine at Wildcat Creek Winery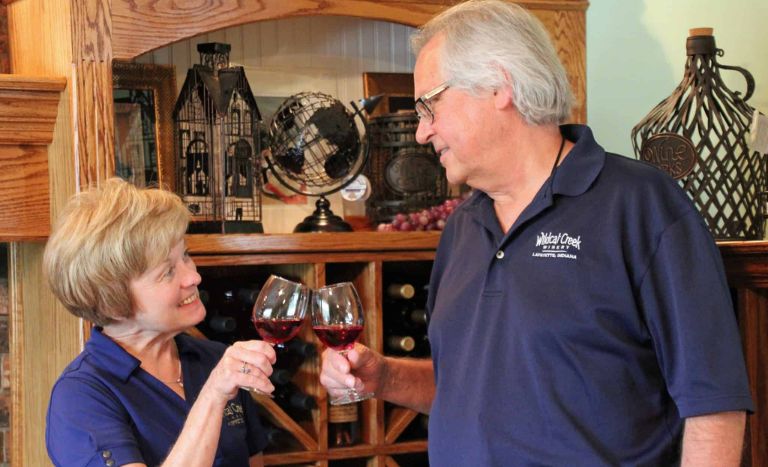 Being a rustic winery, Wildcat Creek Winery is very much widespread among visitors. You will get fine handcrafted wines made from local fruits. Tasting fresh wine at this winery is one of the most satisfactory things to do in Lafayette. You will see a tasting room and gift shop as well where you can taste and purchase your favorite wine at a very reasonable price. 
Note: Make sure to visit the shop from 11 A.M. to 6 P.M. on weekdays. On Sundays, it will be available from 12 P.M. to 5 P.M.
24. Clegg Memorial Garden Parking for Peaceful Nature
Clegg Memorial Garden is primarily known for its scenic views and hiking in the woods. Dwell in this place with your family and spend quality time. This memorial includes very short trails which are helpful for a quick walk in the woods. Add the site to your list of cool things to do in Lafayette IN as you get to roam around magnificent gardens.
25. Escape Room Lafayette for an Exciting Experience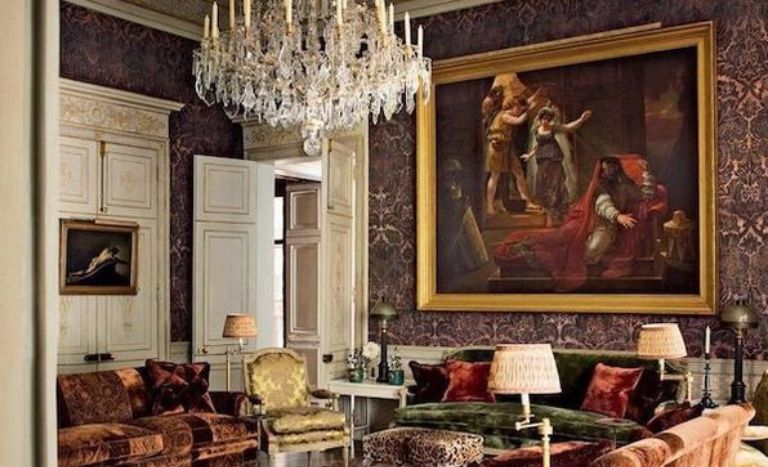 When you are staying nearby Johnson Street, you should include Escape Room Lafayette in your itinerary. Its highlights are inclusive Mystery Manor, Black Gold, and Undead Alley. You can find more mysteries to solve, with each one promising you an exciting experience. Coming here in groups is highly suggested. Even for a duration as short as 60 minutes, you can spend your time enthusiastically.
Where can You Stay in Lafayette IN?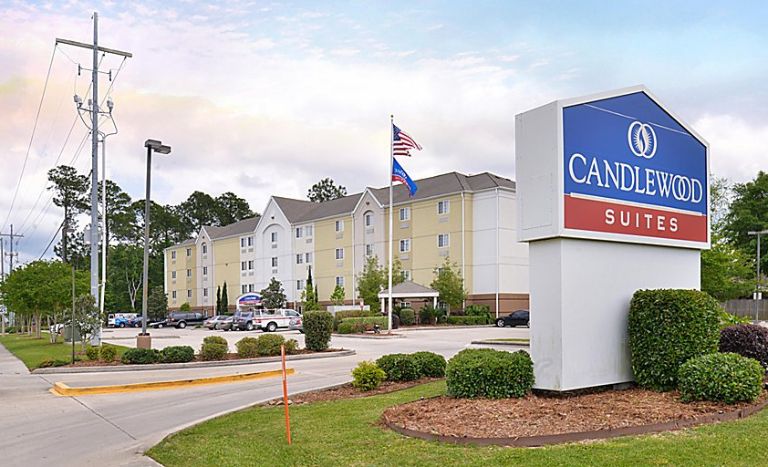 Your stay in Lafayette IN depends on whether you are visiting the city alone, with family, or in a group. You can find here a number of family-friendly hotels such as Candlewood Suites Lafayette. It has fully-functioning rooms where you can get the full vibes of your home.
Economy Inn Lafayette and Motel is an excellent option for those on a budget. For both individuals and those in groups, this place offers cheap yet comfortable accommodation. For a luxurious or highly comfortable experience, Home2 Suites by Hilton Lafayette, Staybridge Suites Lafayette, etc., are good choices.
Conclusion
Visitors can have the option of numerous cool things to do in Lafayette Indiana. This city has various parks and museums for a fun-packed vacation. Whether you are on a budget or can splurge to get the best of Lafayette, these things can satisfy you in most ways. With this, your itinerary is hoped to be enriched with the best places in this city. If you've been wondering what to do in Lafayette Indiana, we have explained answered that question in our article.
Things to do in Lafayette Indiana (FAQs)
1. What are the outdoor activities to do in Lafayette Indiana?
As for the outdoor things to do in Lafayette Indiana, the city is famous for hiking at Clegg Gardens. Wildlife lovers can spend their time outdoors at Columbian Park Zoo. Wolf Park is another suggestion to ponder over.
2. Where can I stay in Lafayette, Indiana?
Lafayette has a variety of options where you can stay. You can opt for hotels or lodges with the best amenities for your stay. Hotels like Red Roof Inn, Econo Lodge, Super 8, Prestige Inn, Baymont Inn, etc., provide the best quality accommodation with packaged services. 
3. What is the top attraction in Lafayette?
The top attraction in Lafayette is Tippecanoe County Courthouse. It is famous for its stunning architecture. It will be one of the most fun things to do in Lafayette Indiana if you visit here. The exhibitions here are innovative and are based on lots of historical occasions. 
4. Are there things to do in Lafayette Indiana, during Summer?
There are numerous things to do in Lafayette Indiana during summer. You can go to the Malibu Jack's to enjoy the water park with various arcade games available. The Loeb Fountain is additionally famous for its extraordinary summer moments for visitors. 
5. What is Lafayette, Indiana, famous for?
Lafayette IN is recognized for its Columbian Park Zoo which presents nature in its beautiful form. The culture of the city is also worth witnessing at the Haan Museum of Indiana Art.
More in Indiana