If you're looking for some of the best things to do in Dauphin Island, you have landed at the right place.
One of the most exquisite beach getaways in the South is Dauphin Island, widely referred to as the Sunset Capital of Alabama.
The island is a treasure trove, offering stunning white beaches, calm woodlands, bustling bird sanctuaries, and much more.
Dauphin Island is a short distance from the mainland and is located in the Gulf of Mexico. It is in close proximity to the Mobile Bay.
The ferries that run all year long also reduce travel time while providing breathtaking views of Mobile Bay.
The finest place to unwind and where you can spend a healthy weekend with friends and family. The island provides both on-land and off-land enjoyable recreational opportunities.
Our list of 20 things to do in Dauphin Island is listed below. Scroll down to read it.
1. Audubon Bird Sanctuary is a Haven for Birdwatchers
Dauphin Island is a sanctuary for bird lovers. One of the first strips of land where you can observe migratory birds from Central and South America, is among the prime attractions of Dauphin Island.
The sanctuary has enormous woodlands, ponds, wetlands, and beaches with a variety of wildlife.
Here you can explore the miles of paths that go through pines, live oaks, deciduous trees, wetlands, and along beaches.
If you're lucky, the turtles might allow you to feed them while you hike the easy routes.
2. Explore the Indian Shell Mound Park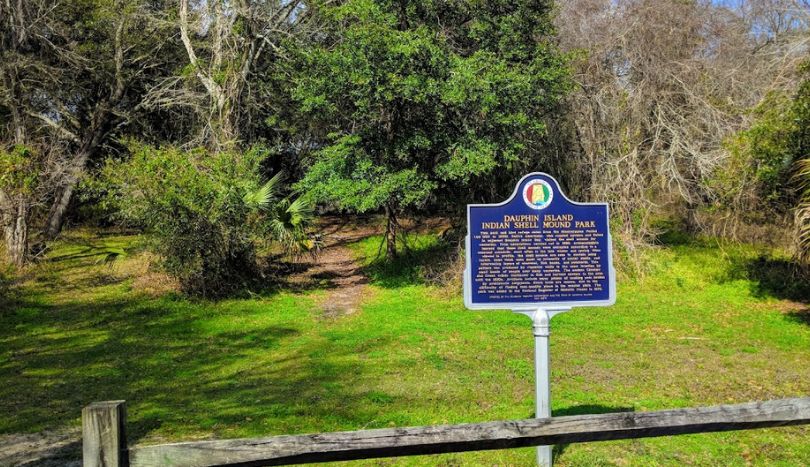 The Indian Shell Mound Park is a one-of-a-kind location, as it is built on top of Native American shell mounds.
According to legend, the Native Americans' seafood dinners left behind the shells. Native Americans gathered throughout the winter months to cook oysters together. This led to the formation of the mounds in the first century.
Now, vegetation has grown over the ruins, making it a picturesque sight to behold.
Apart from its historical significance, the park is home to various rare plants and herbs that were cultivated for therapeutic purposes.
One of the top Dauphin Island activities is bird watching. This is where the Coastal Birding trail is located, making it a popular spot for bird watchers.
The small whiteboard outside the park entrance also allows visitors to record the names of the birds they have spotted. And, is the prime attraction of this park.
3. Walk along the ancient oak trees at Goat Tree Reserve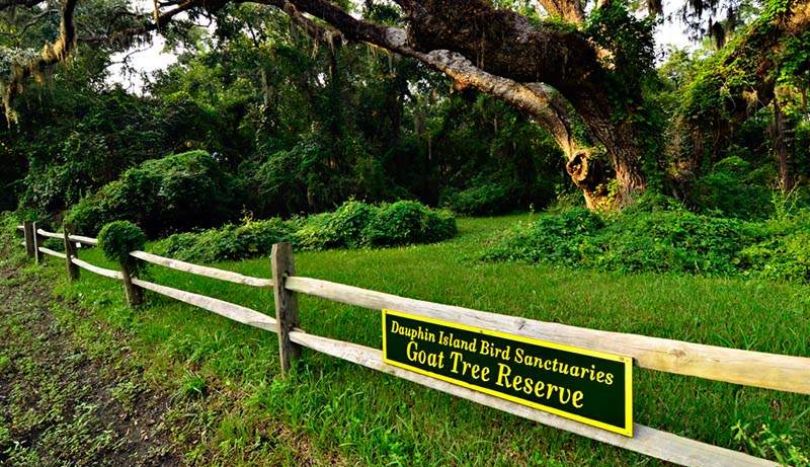 Next to the Shell Mound Park is the island's largest bird sanctuary – the Goat Tree Reserve.
Its name is derived from the old oak trees, whose branches spread far from the trunk. The trees are so picturesque in itself making it a one of the amazing sights to behold.
Folklore claims that the island's wild goats found cover and protection from alligators among the trees.
The trees now host a variety of species, including flycatchers, owls, and vireos, making it a favorite spot for bird watchers.
4. Take a heritage tour of the Little Red School House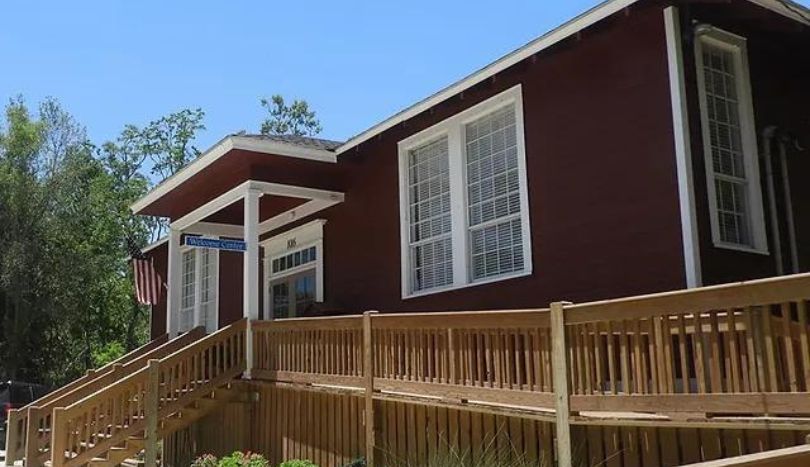 When you get on the island, a nice place to go right away is the Little Red School House Community Complex.
During the 1930s, it first served as a school. Locals were outraged when authorities later announced plans to raze the school.
After that, the structure was moved to Bienville Boulevard. It was then converted into a community center.
The ancient structure is currently home to a library, a museum, and a souvenir shop. There is also a chic cafe which is an eclectic mix of indoor and outdoor ambience. This venue is a testament of history and culture, and is one of most unique things to do in Dauphin Island.
It comprises photographic records of key locations, modes of life, bridges, and much more. The huge library has books of all ages and it lends them out for free.
5. The golf-course in this Part of the world Offers a world-class Experience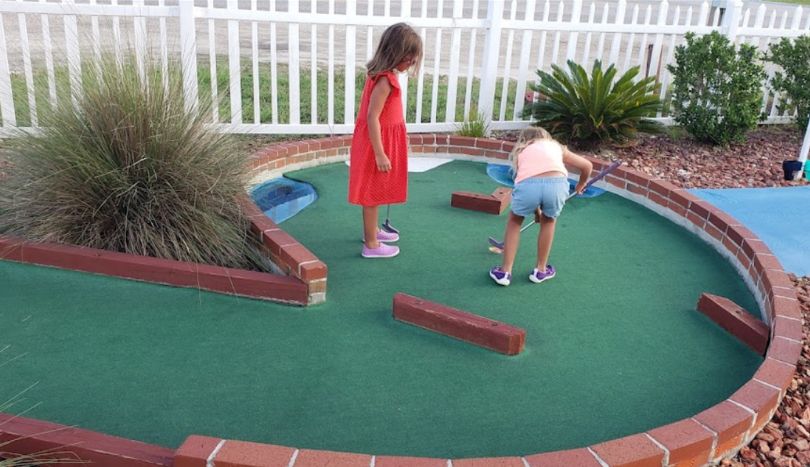 The Gulfside Golf Course is one of the most picturesque golf courses, with a breathtaking view of the shore.
Golf fans can unwind by playing a few games while watching pros play at a leisurely pace.
If you're more of a mini-golfer, spend the afternoon at Island Golf on De Soto Avenue. This holds a special place for the golfers all across the globe, and among the awesome things to do on dauphin island.
6. Fishing and Ferry Rides Galore at the Dauphin Island Marina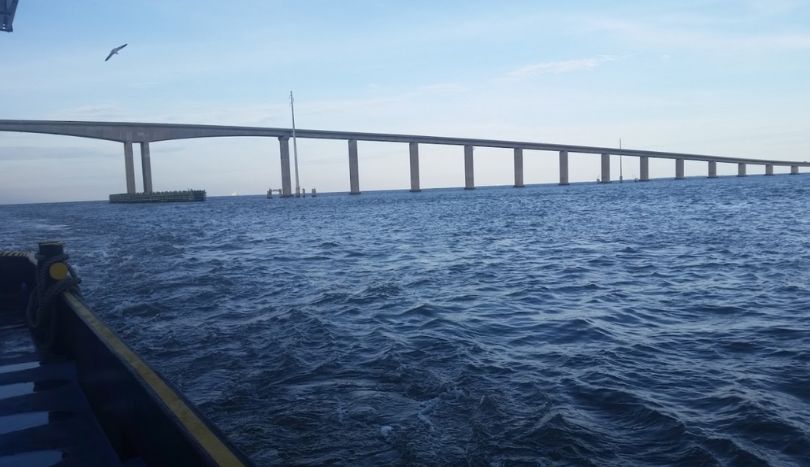 The Dauphin Island Marina is located at the base of the Dauphin Island Bridge. It connects the Intracoastal Waterway to Mobile Bay, and is one of the best places to see in Dauphin Island.
A variety of services and amenities are available at the full-service marina. It includes a beachfront cafe and restaurant, a space for boat maintenance and storage, fuel and oil for boats, restrooms with showers, and more.
People who want to go fishing close to Dauphin Island can get in touch with the marina to sign up for chartered fishing expeditions.
For travelers who want to see dolphins and other animals, the Marina also offers kayak, stand up paddleboard, and pontoon boat rentals. Rentals can be made for two hours, four hours, or an entire day.
7. Take a Ferry Ride at Dauphin Island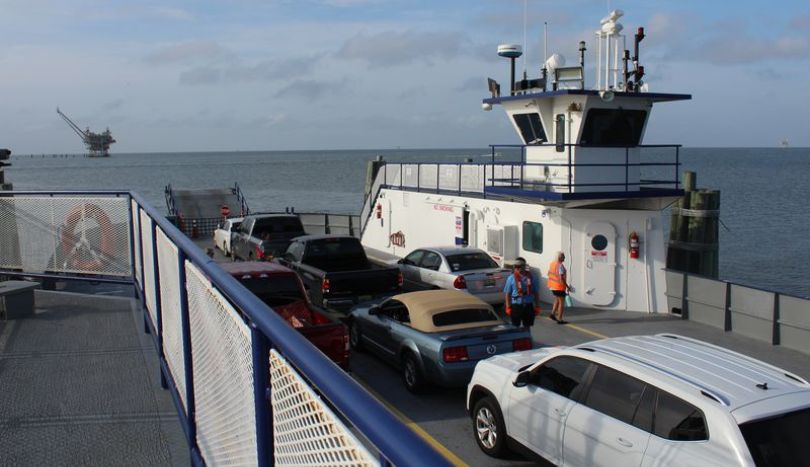 Taking a ferry ride here is among fun things to do in Dauphin Island which connects to Fort Morgan. It is the fastest and most efficient way to get between these two locations.
The ferry is capable of transporting cars and runs throughout the year. The route is not only feasible, but it also has amazing views.
You can enjoy the constant cool breeze, acrobatic dolphins, plunging birds, and enormous oil rigs during the 40-minute journey.
You can either stay and explore Fort Morgan or board the ferry for the return trip.
8. Walk Back into the Past Fort Gaines
A self-guided tour of Fort Gaines will definitely teleport you back in time.
With a self-guided tour to Fort Gaines, travel back in time.
The 19th-century fort played an important role in the Battle of Mobile Bay. The fort defended the entrance for more than a century.
Fort Gaines is a historical landmark in danger due to coastal erosion. These days, it is well known for its historic cannons, tunnels, vintage officers' quarters, and sweeping views of the bay.
Crowds are drawn in by the gun and blacksmith show. Explore the fort's tunnels that connect its many sections, and is among the top things to do in dauphin island.
The museum and gift shop are particularly worth visiting since they have handwritten notes, vintage treasures and adorable trinkets to take home.
9. Stroll at the Picturesque Cadillac Square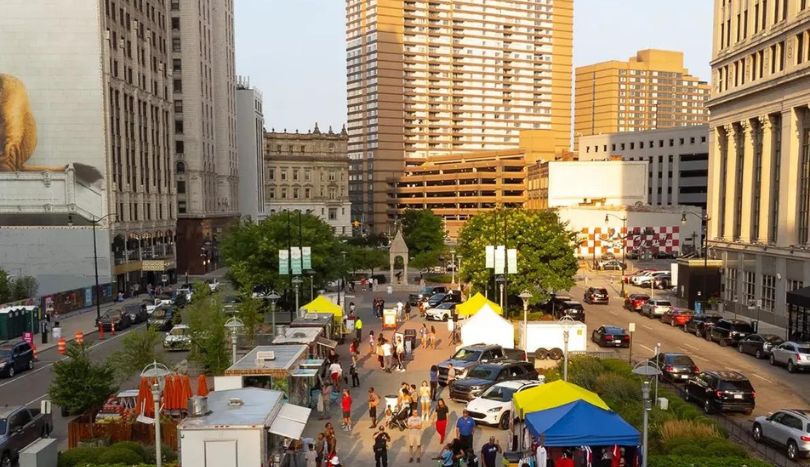 Cadillac Square is a woodland area with wonderful ancient oak trees on East Bienville Boulevard.
Governor Cadillac, Dauphin Island's first governor, lived here. The park is still there and flourishing, but the mansion has long since disappeared.
It now functions as a beautiful picnic area with benches and tables. You can bring your families and friends along to soak into nature and spectacular views.
A number of events and festivals are also held in Cadillac Square.
Bienville Boulevard is home to a 16.5-mile route.
Visitors can use the bike. Here the bikes are available on rent, and it is among the free things to do in Dauphin Island.
10. Bring along the kids at the Sea Lab
The Sea Lab might be a fun excursion especially if you have kids with you.
The Dauphin Island Sea Lab, also known as the Estuarium, has more than 30 aquariums and harbors over 100 kinds of aquatic life.
The Sea Lab invites fieldwork and project-related visits from school groups, research students, and marine professionals.
General public visitors can learn more about marine life here, and it is among the best things to do at Dauphin Island with kids.
You can observe nurse sharks, octopuses, manta rays, stingrays, and other fish if you arrive early enough.
Additionally, they host free public seminars to inform people about ecological issues.
11. Enjoy sunbathing at East Public Beach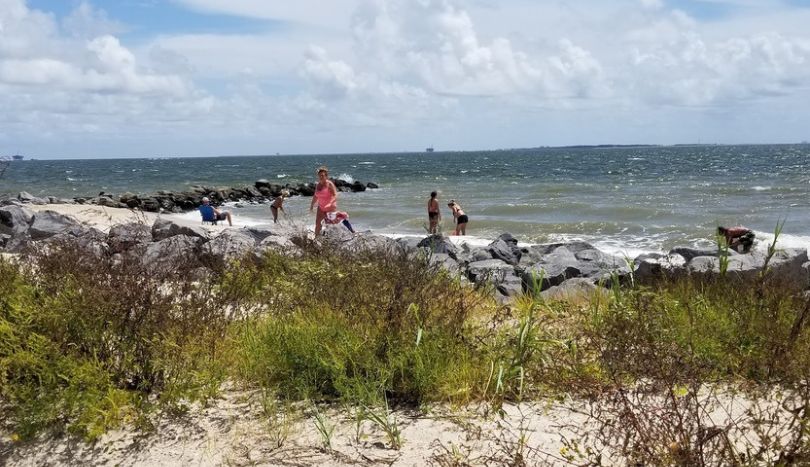 It would be a waste to visit Dauphin Island and not enjoy its white sand beaches, the azure waters, and the warm sun.
Dress in your beach attire and head to the East Public Beach to experience for yourself why the island is known as the Sunset Capital. It is one of the top beaches in Dauphin Island AL.
The beach, which is strewn with shells and cunning seagulls, promises to provide you a fun-filled day. You may spot dolphins frolicking on occasion.
If you become sick of feeling the sand under your feet, you may head to adjacent parks and trails for some fun outdoor pursuits.
12. Snap memories at 850-long Dauphin Island Pier
The magnificent 850-foot-long pier was formerly a renowned fishing spot, and among the top Dauphin island attractions.
The pier is presently on dry land as a result of Pelican Island's recent relocation to the public seashore.
Due to its rural environment, the pier hosts a perfect setting for photographs. You can also enjoy a picnic and sunsets with your family here.
13. While you're on vacay, don't miss a visit to the Lighthouse Bakery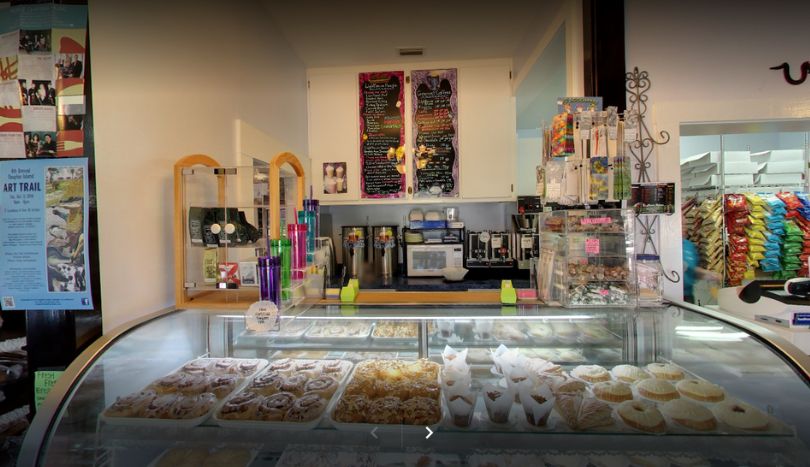 Take a leisurely stroll at thThe Lighthouse Bakery is a cute little shop that offers mouthwatering baked goods for people with a sweet appetite.
The massive cinnamon rolls are not only delicious but also filling for a hearty breakfast.
The bakery also creates unique variations for the festivals. The most well-known of which are the King cakes they create for the Mardi Gras parades.
Additionally, you should try some of their savory selections which are admired by the visitors who come here, and are among the principal highlights of the Dauphin Island beach vacation.
14. Take a leisurely stroll at the West End Beach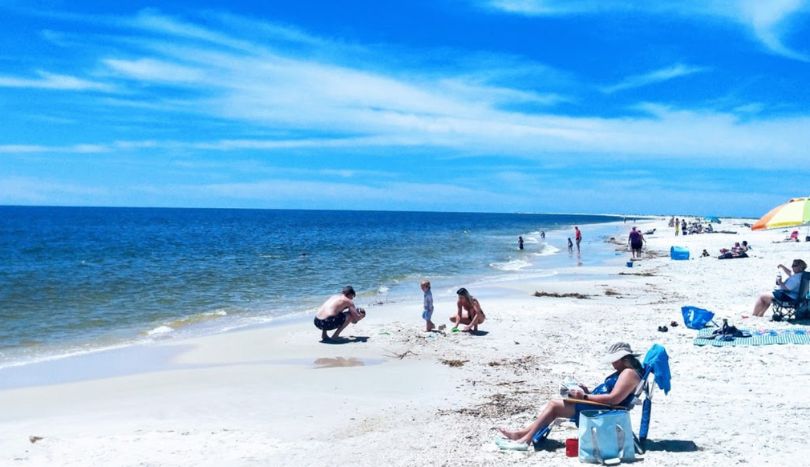 The West End Beach is near a popular residential and vacation home area on the island, and is one of the top Dauphin Island attractions
This pet-friendly beach comes with amenities like parking, showers, and food trucks.
Miles of white sand beaches and the turquoise seas of the Gulf of Mexico extend in all directions. This natural beach stretches for quite some distance, and among the top places to visit on Dauphin Island.
15. Enjoy Fishing at the Cedar Point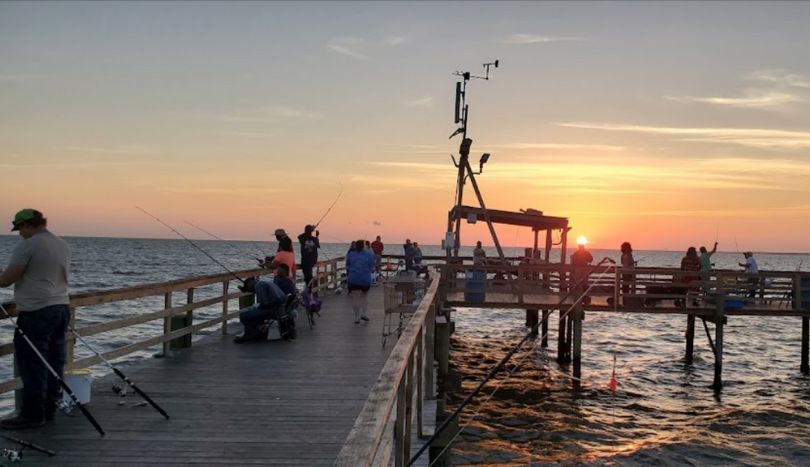 What to do on Dauphin Island for fun? Dauphin Island can keep you entertained indefinitely if fishing is your idea of fun.
The Cedar Point Fishing Pier Inc is the island's longest fishing pier and can accommodate your pursuits.
Grab a seat for the day, take in the scenery, and wait for a passing fish to show some interest. Since there are so many fish in the water, you won't have to wait long. Spending time here is the main highlight of your Dauphin Island vacation.
The adjoining shop offers visitors a variety of fishing supplies, food, and bait for the fish.
16. Take a day trip to Fort Morgan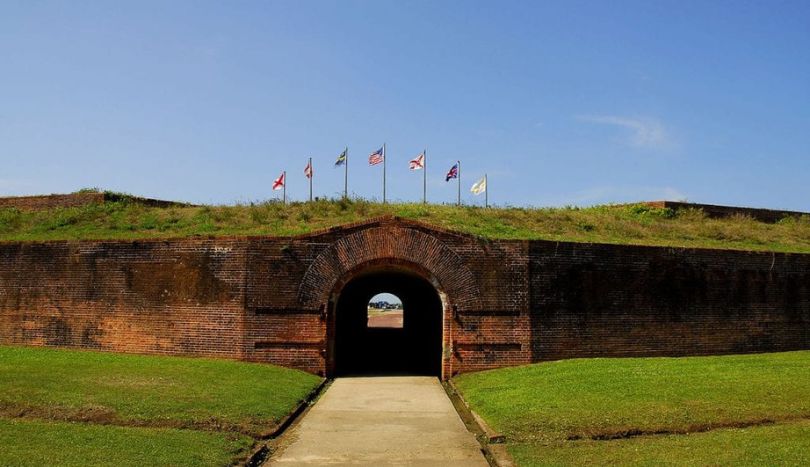 To reach Fort Morgan, take a ferry ride from Dauphin to reach here, and you can spend your entire day touring a 19th century fortress.
The architecture is excellent, albeit not as completely maintained as Fort Gaines.
Several wars, notably World Wars I and II, saw a large amount of action at the fort.
The fort is bordered by lovely beaches and stunning scenery, making it the perfect day trip destination.
17. Appreciate the arts and culture at the Dauphin Island Heritage and Arts Council
Visit the Dauphin Island Heritage and Arts Council Museum to explore works of art created by regional artists.
With a tiny lighthouse connected to the structure, the museum is difficult to miss.
The Dauphin Island Heritage and Arts Council (DIHAC) is a nonprofit organization that works to support and safeguard the island's indigenous artistic traditions. They often host musical shows, community theater, and painting lessons for both adults and children. DIHAC holds frequent art fundraisers in order to assist their community, promote art, and educate people about its importance.
18. It's the Festivities and Culture Galore at the Dauphin Island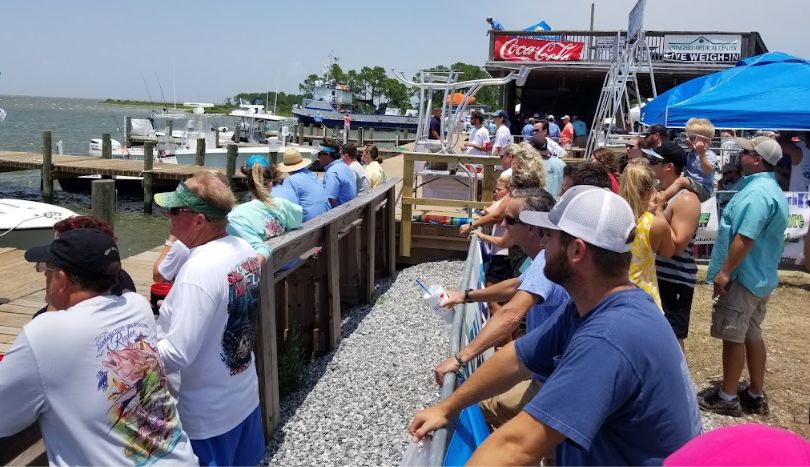 The island is not only full of adorable things, but it can also liven up an occasion with its colorful celebrations and parades.
Following the Fourth of July celebrations, the islanders gather on the coast for the Alabama Deep Sea Fishing Rodeo. This fishing event draws over 100,000 tourists every year. It truly is as frenzied and intense as it sounds.
Another significant event is Mardi Gras, which attracts large crowds to the Bienville Boulevard for a day of fun in the sun. There are colorful parades and boats that make it no less than a larger than life event.
19. Visit the Sand Island Lighthouse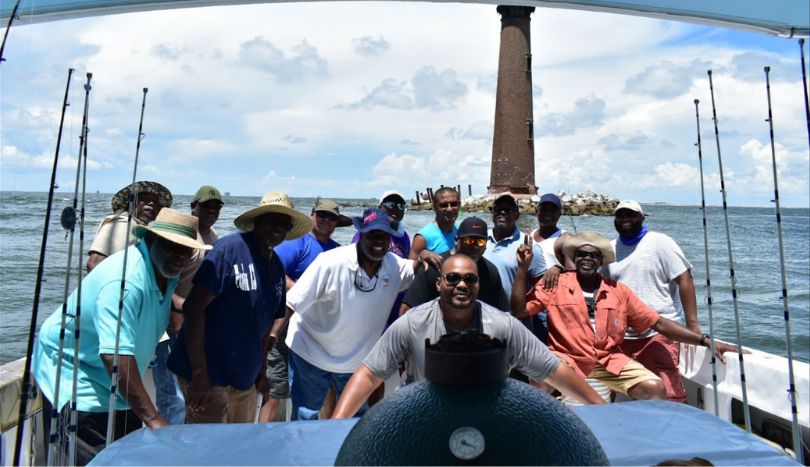 This 150-years old majestic venue is one of Alabama's most historically significant lighthouses, and the #1 attraction in Dauphin Island.
The famed Winslow Lewis originally erected the lighthouse in 1838; however, it was destroyed during the Civil War and rebuilt nine years later.
Its current footprint is less than one acre, down from its original 400-acre size. The people of Dauphin Island have worked hard to maintain and preserve the lighthouse by expanding the area around it with tonnes of sand, rock, and granite.
The lighthouse is open to the public without fee, however access to it needs a ferry ride.
20. After a day of exploring, head to the Legendary Pelican Pub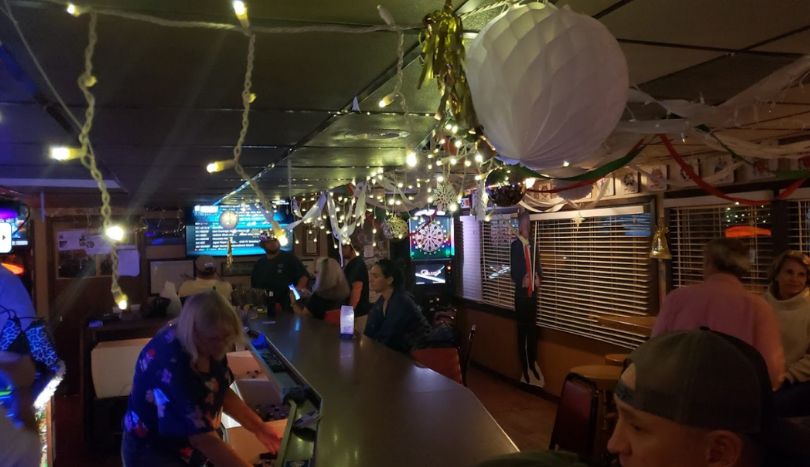 You may probably feel exhausted and crave something chilly and flavorful after a day of roaming the island.
With a cool beer and mouthwatering meal, The Pelican Pub will give you all the vitality you missed, and is one of the best things to do in Dauphin Island this weekend.
The pub boasts outstanding service and food and is a favorite among both residents and tourists.
Pelican Pub maintains the custom of British pubs by providing an upper level bar and a basement space that is welcoming to families. The chic decor and ambience is the perfect setting for conversation and friendly competition.
Its collection of exotic tropical cocktails sets it apart from traditional pubs, ranging from fruity cocktail choices for children to the legendary bushwhacker, a rum drink for adults made with mocha ice cream.
Best Places to Eat in Dauphin Island Alabama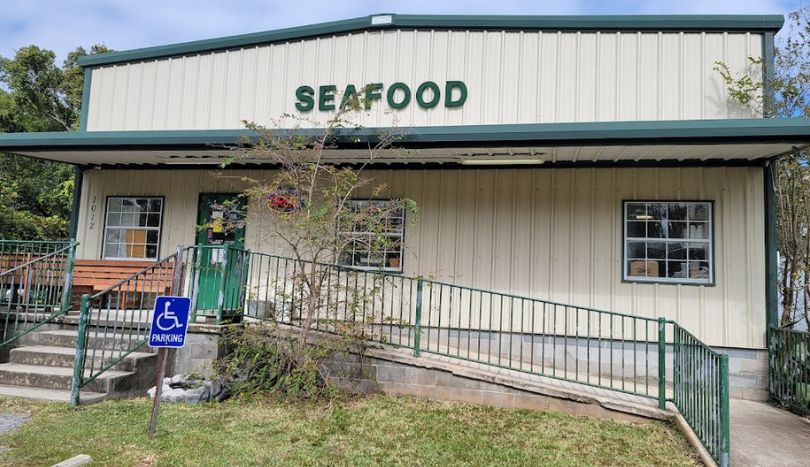 Dauphin Island is your best option if you're looking for an island getaway in Alabama. The island's culture offers an intriguing fusion of the picturesque Gulf Coast, the proud Americana of the mainland, and true Southern pride. So, tourism is the island's main source of income. There are several fantastic restaurants that are ideal for family eating. Here are the top family-friendly eateries in the Dauphin Island area.
Skinner's Seafood – When it comes to seafood restaurants on a tourist-friendly island, the bar is set rather high, and Skinner's Seafood easily clears it. Skinner's blends a very relaxed dining setting with a convenient store to pick up fresh supplies. The restaurant serves fresh lobster and crab legs that were caught just this morning.
JT's Sunset Grill – JT's is close to the water and serves fried everything on the menu. Even picky youngsters can't resist the batter-fried whitefish and big shrimp at this grill. After placing your order below, staff members carry your food up to the dining area on the second floor in convenient take-out containers.
Miguel's Beach'n Baja – The beach is the major attraction on Dauphin Island, and Miguel's Beach'n Baja caters to beachgoers who can't survive without a delicious fish taco for lunch. This place has a relaxed vibe because of its proximity to the seaside. The kids will enjoy playing outside in the nearby open space. The restaurant's owners offer picnic tables and big parasols for patrons.
Pirates Pleasure – On the southern tip of Dauphin Island lies a port of call called Pirate's Pleasure. This well-known restaurant, surrounded by palm trees poking out of the sand dunes. It serves everything from prawns in a thick white sauce to handheld po'boy hamburgers delivered on the go.
Best Places to Stay in Dauphin Island Alabama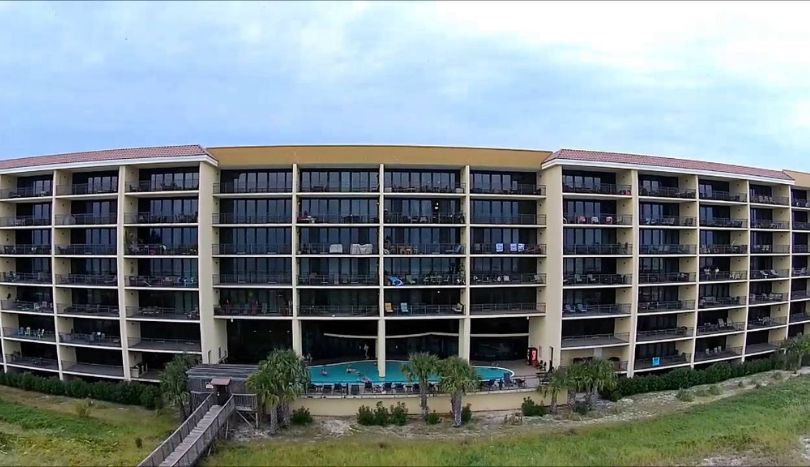 Your hotel stay in Dauphin island gives you many options from camping, to lodging in motels, and hotels that include private holiday rentals. In addition to being more private and frequently larger than a hotel room, the vacation rentals can occasionally be significantly less expensive.
Renting a vacation house or condo can be the best option for you if you plan to remain on Dauphin Island for an extended period of time. Here are some of the best option for your perfect stay at the Dauphin Island –
Surf Club A-5 – This 5-star property offers oceanfront lodging. Every accommodation has a patio with a view of the ocean and free WiFi. Every hotel room has air conditioning, a seating area, a TV with cable channels, a kitchen, a dining area, and a private bathroom with complimentary toiletries, a shower, and a bath. The distance between the lodging and Daphne is 43.5 miles, whereas Fort Morgan is 8 km away.
Beach Cottage East – All guest rooms at the hotel include a TV, air conditioning, and a private bathroom with a bath or shower and complimentary toiletries. A few rooms also come with balconies. Towels and bed linens are provided in each room at Beach Cottage East. Breakfast is complementary. The distance between the lodging and Foley is 45.1 km, while the distance to Gulf Shores is 40.2 km.
Holiday Isle – Holiday Isle offers free WiFi in Dauphin Island, Alabama. A sauna is available in the guestrooms. The rooms have air conditioning, a fully supplied kitchen with a dining area, a TV, and a private bathroom with a shower. Some apartments have a patio or balcony with views of the pool or the ocean. Daphne is 45.1 kilometers and Fort Morgan 11.3 km from the hotel.
Just Chillin' – Dauphin Island is the location of Just Chillin'. The getaway property has 3 bedrooms, 2 bathrooms, bed linens, towels, a TV with cable channels, and a dining area. It also features a fully functional kitchen, and a patio with views of the ocean. The holiday rental is located 11.3 kilometers from Fort Morgan and 45.1 kilometers from Daphne.
Conclusion
Dauphin Island is a place that can be loved by people of all ages. The natural beauty attracts tourists and residents alike, who want to enjoy the best of nature. The island is also filled with endless recreational activities, which attract tourists. Make Dauphin Island your next travel destination and experience this amazing place for yourself.