Beverly Hills is one of the most affluent cities in America, and is the humble abode to the top celebrities in the world.
Uber luxury mansions, celebrities, and high-end style can be seen all around this city, particularly on Rodeo Drive, which is known worldwide.
Amazingly, all of this sparkle and elegance is contained into 5.7 square miles, nestled up against the peaks of Santa Monica.
Although the Hollywood elite are known to frequent Beverly Hills, anyone may visit and enjoy the area. Santa Monica Boulevard is the place to go for luxe outlets, fine dining, and casual strolling, and among the best things to do in Beverly Hills.
This represents the one part of the 'Golden Triangle' which meets its other two counterparts in the same vicinity – Wilshire Boulevard and Rodeo Drive.
Beverly Hills offers more than just shopping, dining, and luxury cars. Beautiful parks and gardens compete for attention, as do concert venues and historical sites. Furthermore, sumptuous houses that overlook Sunset Drive on the city's west side make up a significant portion of the architectural charm of the area.
From seeing a mansion's botanical gardens to getting a doughnut from a vending machine, here are the finest things to do in Beverly Hills for your next visit.
1. Explore Beverly Hills on foot
The walkways in Beverly Hills are the finest way to move around, and it doesn't take a lengthy walk to grasp the entire city. Santa Monica Boulevard and Rodeo Drive is where the action is. You'll ind opulent architecture and impressive artworks in addition to high-end retail establishments. Palm trees may be seen flourishing in the warm climate and surrounding parklands.
The Beverly Hills Visitor Center, Love Beverly Hills, produces a variety of walking tour maps to suit a variety of interests. Sign up for the sightseeing tour which includes a number of stops, all of which are within walking distance of Rodeo Drive. The tours include art and culture, historic Beverly Hills, Hollywood locations, and family-friendly activities.
Beverly Gardens Park, Two Rodeo Drive and Beverly Hills City Hall are the notable stops on a walking tour. This entire city's central section is quite photogenic, with people often parading around the sidewalks.
Walking around the city's core is not only a simple way to check out various tourist sites but is also one of top things to do in Beverly Hills CA.
2. Tour the 19th Century Greystone Mansion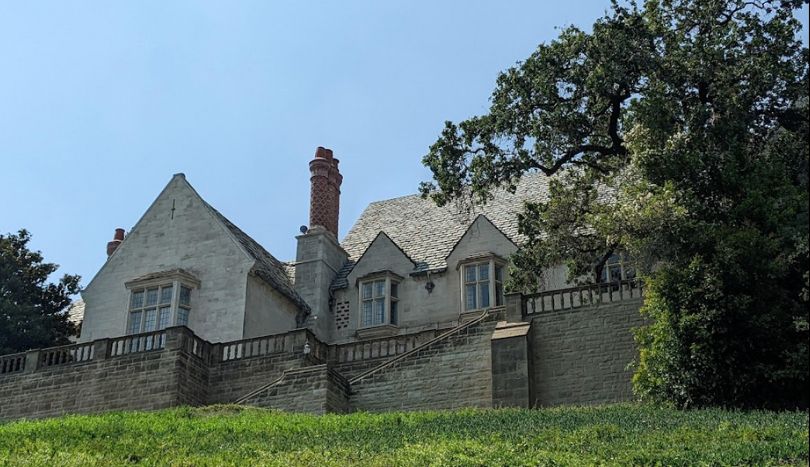 Beverly Hills owns this huge 1920s estate on the city's north side. It is accessible through Sunset Boulevard. The estate is perched on 13 acres of beautifully landscaped open space. It's a popular location for picture shoots and has appeared in several Hollywood films.
To access the interiors of the mansions, you need to sign up for the private tours. Though, given the city's typical bright weather, the exterior offers lots to explore. Greystone's formal gardens feature water fountain centerpieces and tree-lined courtyards, and is a sight to behold!
The home has appeared in notable motion pictures such as The Big Lebowski, Spider-Man, The Social Network and There Will Be Blood. Any type of commercial photography here needs a permit.
The mansion is currently accessible on Wednesday, Thursday, and Friday. There is no entry charge, but reservations are required.
3. Catch some live performances and other events in Beverly Hills
What to do in Beverly Hills for some entertainment? There's always something happening going on in this part of the world. The city's event schedule spans the full year. It is the 365-days pleasant weather that makes events fun and enjoyable.
Many of these community events, ranging from pet parades to classic car displays, take place on weekends. There are other weekly events that draw lakhs of visitors every month from the neighboring states.
For instance, the Beverly Hills Farmers Market takes place every Sunday. The Concerts on Canon takes place on Thursdays.
There is always free admission, and is one of the best things to do in Beverly Hills with families.
Visit this website to catch the glimpse of upcoming festivals and events in Beverly Hills.
You should also mark the calendar for the Beverly Hills ARTshow. This large gathering of local and regional artists takes place twice a year, in the spring and the fall. Every season, more than 50,000 people attend the exhibition, which is held in Beverly Gardens Park.
4. Shop for Fresh Produce at the Beverly Hills Farmers' Market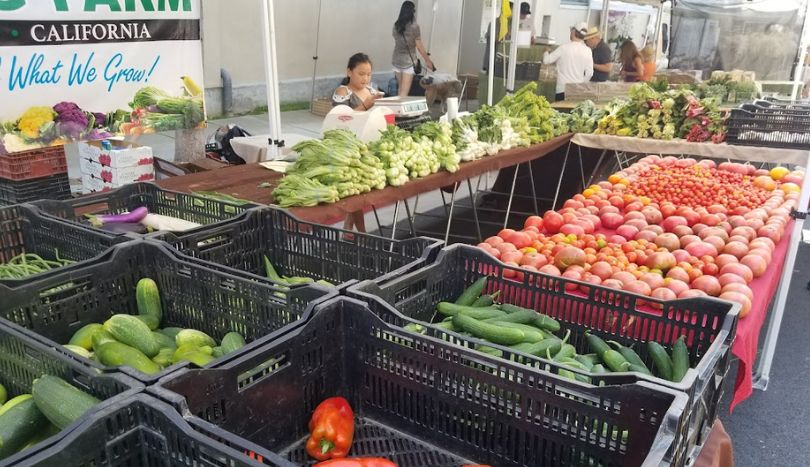 The Beverly Hills Farmers' Market is open every day, rain or shine.
It is a licensed farmers' market with goods from regional producers and vendors. It also features live musical performances, and even a petting zoo.
The best locally grown produce may be found here, along with specialty items, baked goods, mouthwatering coffee, and juices.
The market also has child-sized carts, a petting zoo, pony rides, and frequently arranged events to keep your children entertained while you buy.
The farmers' market, which is open every Sunday, is also known to organize unique events throughout the year.
5. Browse the Boutiques along Rodeo Drive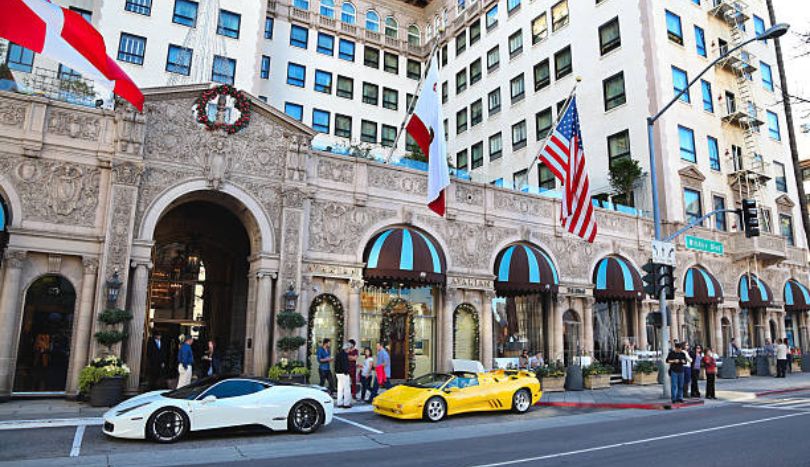 Rodeo Drive in Beverly Hills epitomizes the high-fashion and life of luxury. This opulent avenue is lined with renowned restaurants and shops, palm trees.
And, wherever you turn there are Bentleys and Lamborginis parked right up against the curb. This is where A-list stars frequent the most.
Rodeo Drive, together with Santa Monica and Wilshire Boulevards, forms part of the city's "Golden Triangle." About three blocks make up this luxurious sector, which has over 100 shops, eateries, and five-star hotels. For those wishing to live in the lap of luxury, this ritzy side of town offers an abundance of high-end pleasures.
One of the popular things to do in Beverly Hills is to partake in the Walk of Style at Rodeo Drive. This public promenade has gold medallions commemorating prominent fashion luminaries who have left their mark on Beverly Hills. Giorgio Armani and Gianni & Donatella Versace are among the previous recipients.
No matter how much you want to buy or eat, going to Rodeo Drive and the Golden Triangle is a worthwhile experience. The entire district has the feel of a European charm. Its cobblestone streets, picturesque squares, roadside eateries and vintage street lamps recall this European flare.
6. Explore the Virginia Robinson Gardens' Opulent Gardens and Interiors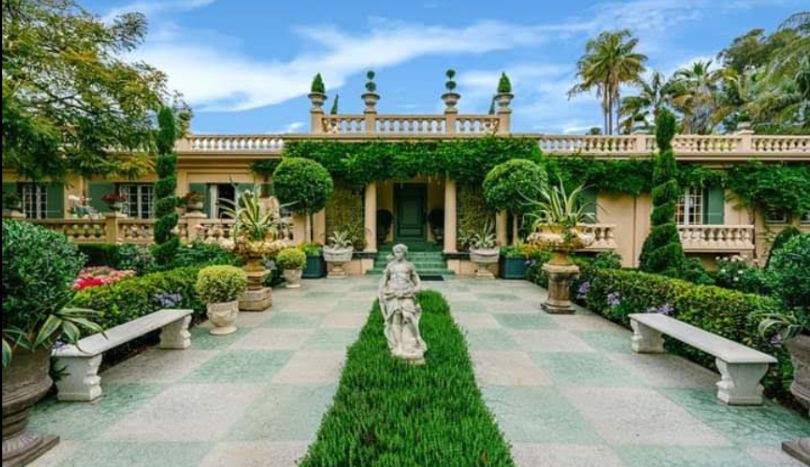 Virginia Robinson Gardens, completed in 1911, set the standard for magnificent Beverly Hills houses. On the National Register of Historic Places, it is recognised as the first mansion in the city. This still-opulent home and grounds are open to the public.
History buffs flock to this historic Hollywood hangout because of its rich story and the docent-led tours. Additionally, photographers and nature lovers are drawn to the six acres of lush greenery on the property.
Tours are typically available Monday through Friday and last 90 minutes. Virginia Robinson Gardens cannot accommodate wheelchairs because of the building's historic status. The admission needs to be requested online.
7. Gagosian Gallery Features works from art industry Heavyweights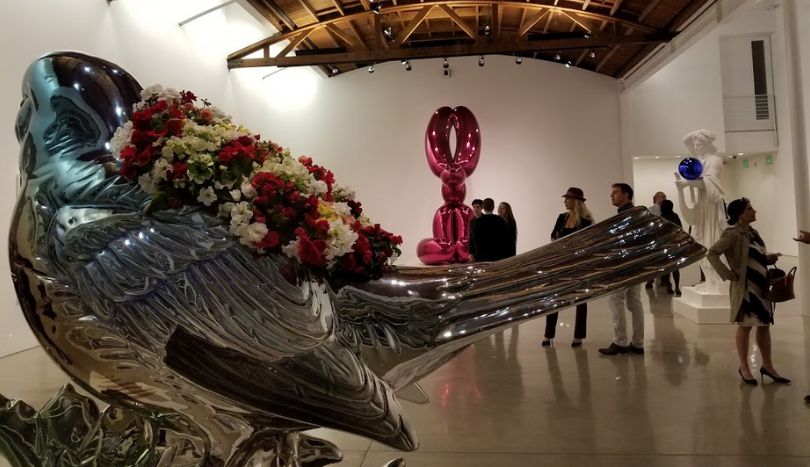 Gagosian Gallery, which was established in Los Angeles at the beginning of the 1980s, became a fixture in the art world.
It introduces California to the world by showcasing the works of modern masters like Jean-Michel Basquiat, Robert Longo, and David Salle.
Since then, its Beverly Hills location has continued to feature shows by museum-quality artists. You can also marvel at the artworks from different cultures across the globe, and it is among the unique things to do in Beverly Hills.
8. Look for Celebrity Homes on Mulholland Drive
Everyone wants to know everything about celebrities, from their favorite foods to their abodes. Mulholland Drive in Beverly Hills is home to numerous Hollywood celebrities.
It is a 21-mile-long street that runs from the Santa Monica Mountains to the Hollywood Hills, featuring magnificent sights along the way, including the famed Hollywood Sign.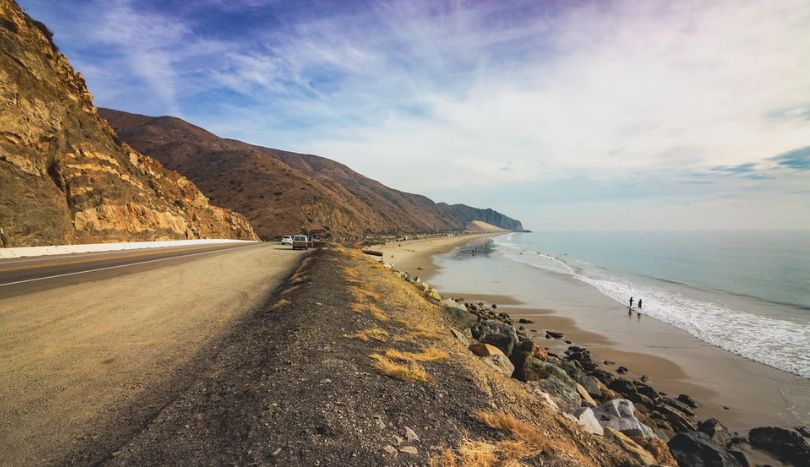 Various tour companies conduct frequent visits to Mulholland Drive, telling the fascinating history of the location. It even helps you identify the mansions of specific A-list stars.
Mulholland Drive has grown so connected with Beverly Hills that visiting this famous avenue is now regarded as one of the most popular things to do in Beverly Hills CA.
9. Beverly Hills Dining is Something you Should not Skip!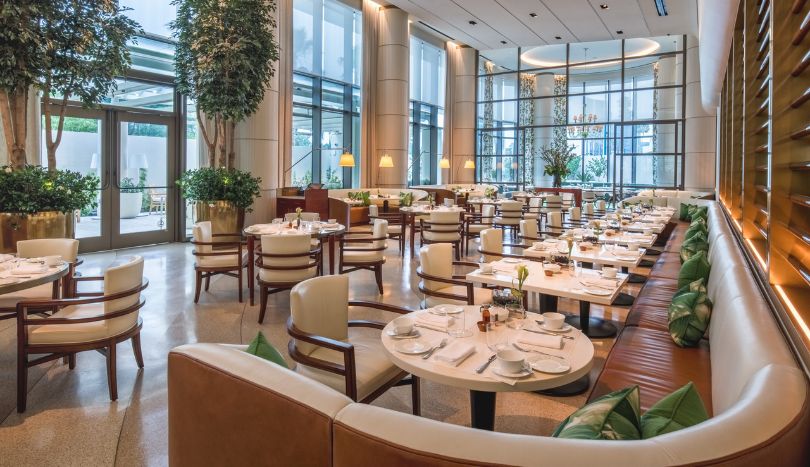 Where to go in Beverly Hills to explore the culinary scene? Beverly Hills is well-known for its cuisine culture, in addition to its upscale and luxuries. While some of the restaurants reflect the city's high reputation. But its casual establishments reflect the charm that the city is known for. The high-end reservations require advanced booking especially on the weekends.
Al fresco dining is a popular choice in Beverly Hills. Partly it is because of the pleasant weather and the city's century-old culture of outdoor dining. Outdoor dining options are plentiful, ranging from sidewalk cafés to cozy wood-fired steakhouses.
With every trip to Beverly Hills, a new eatery is discovered. A couple of notable enduring favorites are Nusr-Et Steakhouse, an iconic Turkish hangout, and La Dolce Vita. Don't miss out on Lawry's The Prime Rib which specializes in the prime rib, thus invites you to an upscale dining experience.
10. Visit Wallis Annenberg Center for the Performing Arts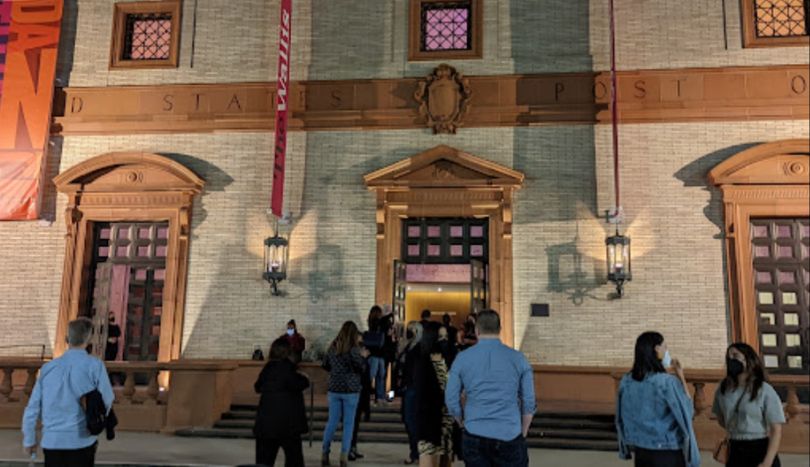 The Wallis is a world-class entertainment venue, and among the top places to see in Beverly Hills. It's located on Crescent Drive, across Santa Monica Boulevard from Beverly Gardens Park, and is well-known in Southern California for its diverse lineup of performances.
In terms of size, the center resembles a city block. The 1933 Beverly Hills Post Office is one of the strikingly beautiful structures. The performance center hosts numerous events and performances each year. The Wallis also hosts a number of community events.
Aside from scheduled concerts with celebrities on stage and in the audience, the Wallis also offers a number of community events and engagements. The recurring Sunday Funday family festival is popular among the locals which features live music and dance parties.
11. Wander Beverly Garden Park
Beverly Gardens Park is the city's most recognizable recreational park. This 1.9-acre linear park runs parallel to Santa Monica Boulevard from Wilshire Boulevard to North Doheny Drive.
The entire park is connected by a narrow gravel walk that passes through many artworks, gardens. It also features two ornamental fountains at either end.
Perhaps the most recognized in the park is the 40-foot-long Beverly Hills Sign, and among the top Beverly Hills attractions. The largest area of Beverly Gardens Park is located around this famous sign, which is perched on a lily pond. The sculptures and works of art put here provide a lovely view thanks to picnic tables and a courtyard.
The Electric Fountain is located on the park's western edge, at the intersection of Wilshire and Santa Monica Boulevards. This antique fountain is surrounded by decorative mosaics, which are accentuated by illumination at night.
An ancient cactus garden is another noteworthy feature of Beverly Gardens. The Doheny Fountain is a second fountain located on the park's eastern edge.
Beverly Gardens Park also hosts a few notable community events. The most popular among them is the Beverly Hills Art Show, which takes place in the spring and fall, and is graced by the A-list stars, business tycoons, and fashion luminaries.
12. Tagine Serves Celebrity-Approved Cuisine
Fantastic restaurants abound in Beverly Hills, and Tagine is no exception.
This Moroccan restaurant in the center of the city was founded by the actor Ryan Gosling.It is intended to be a hideout, as seen by its remote position and intriguing aura.
Candles, soft pillows, and Moroccan antiquities are all over the café.
The food and drink menus are just superb, with cooks continually churning up mouth watering delicacies from Moroccan and Mediterranean cuisines.
Tagine never fails to impress, whether it's the eerie coziness or the top-notch service provided to visitors. When you get there, you'll understand why it is among the best places to visit in Beverly Hills.
13. Will Rogers Memorial Park is a Great Place to Unwind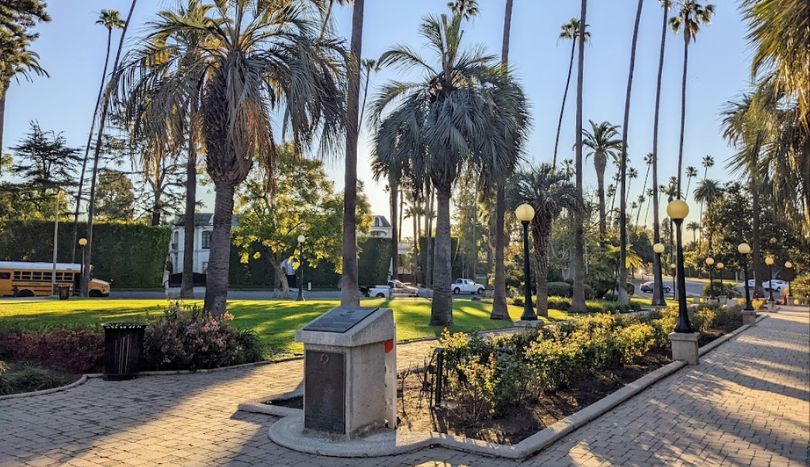 Sunset Boulevard is where you'll find Will Rogers Memorial Park. The park is a treat to visit, with a rich history and an even greater atmosphere.
You might be wondering at this point what makes a public park a top Beverly Hills attraction.
Well, this specific park contains a lot of features that make it worthwhile to visit. It was originally known as Sunset Park until being given its current name in 1952. The park was renamed in honor of Will Rogers, who was the city's first "Honorary Mayor" and adored going there with his family.
This triangle-shaped park is five acres in size and has a gorgeous pond with a fountain. It features some sizable lawns, and rose gardens, and is encircled by swaying palm trees.
14. At the Beverly Hills Hotel, you can live like a Hollywood Celebrity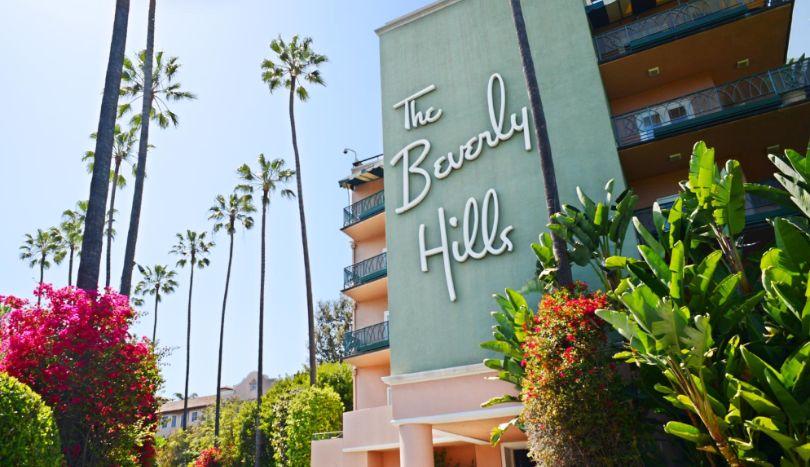 This 19th century Hotel features well-maintained grounds, a renowned pink plaster exterior, and luxurious rooms. It still appears as pristine and fantastical as time, and is among the top Beverly Hills attractions.
Every famous actor, from Valentino to Arnold, has stayed at this legendary retreat or dined in its still-bustling Polo Lounge.
15. Discover the outdoors at Franklin Canyon Park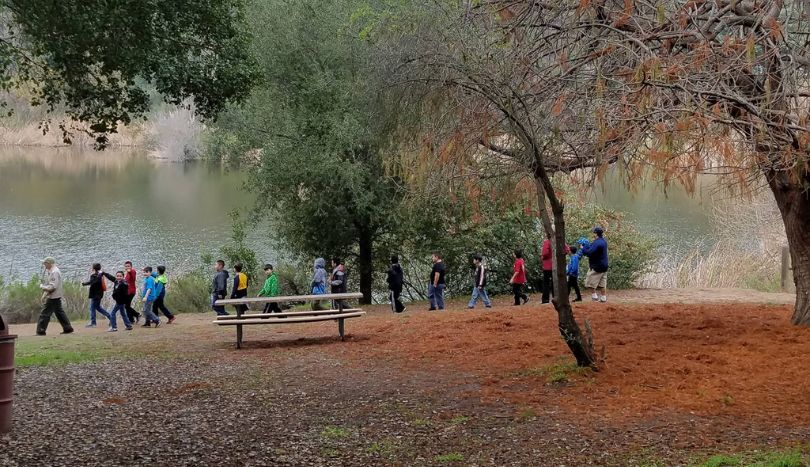 Franklin Canyon Park is accessible from Beverly Drive. For individuals who enjoy spending time in nature, this enormous area of open space is a pleasant retreat, and among the best things to do near Beverly Hills.
The park features a network of trails that run the length of it. The 0.3-mile Discovery Trail and the 2.3-mile Hastain Trail are the prime attraction here. The Hastain Trail features a hard uphill ascent, whereas the Discovery Trail offers an easy loop through a walnut woodland.
Other routes in the park, such the Ranch Trail, explore the reservoir of the canyon further north. There are various informative stops in this area that explain the canyon's unique history.
The reservoir is a popular stop for birdwatchers, and is a great place to unwind along the Pacific Coast. Pack a pair of binoculars too.
16. Pamper Yourself at Tomoko Japanese Spa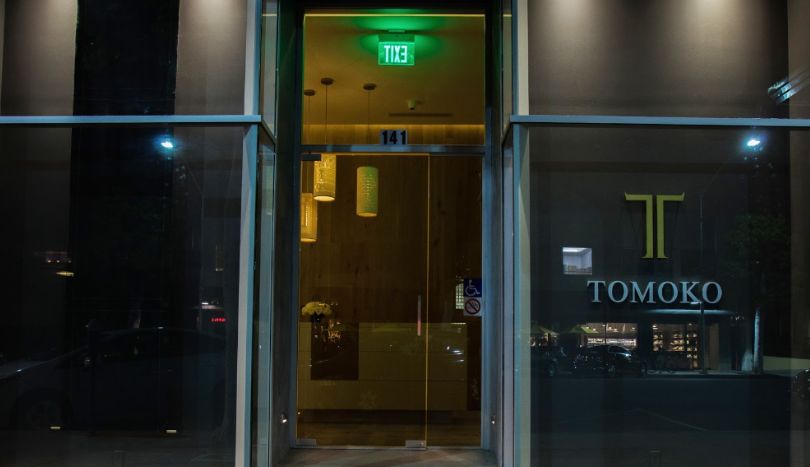 Beverly Hills has the best of everything, notably its world-class spas.
One of them, Tomoko Japanese Spa, offers therapies to assist you purge your body of all the negative energy.
It is a minimalist spa with the goal of delivering the best Omotenashi (i.e., Japanese hospitality services) through a healing cultural method.
The spa offers a choice of treatments that may be customized and received in a private room packed with all kinds of Japanese comforts.
A complementary footbath (Ashiyu), mochi, and ginger tea are provided with each of these treatments.
Tomoko Japanese Spa, as you can see, can undoubtedly calm your body and soul.
17. Take a Picture at the Spadena House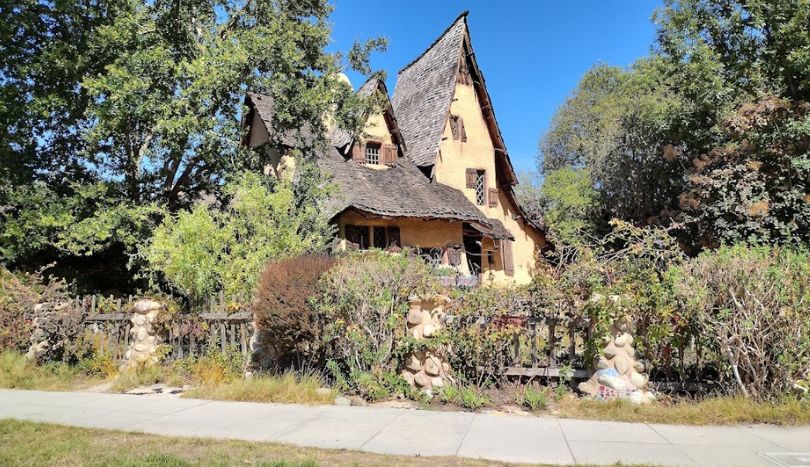 On the opposite side of Santa Monica Boulevard is this distinctive and picturesque residence. Because of its whimsical and frightening aspect, it is also known as The Witch's House.
With withered trees and a creaky gate, this 1921 house resembles a cottage from a macabre fairytale, and maong the best places to visit in Beverly Hills. It was initially constructed as a fairytale studio office in Culver City and relocated to its current location in Beverly Hills in 1934.
Since then, it's been used as a private residence; while you can't go inside, you're invited to join the inquisitive bystanders that pass by every day.
18. Experience your own "Pretty Woman" moment at the Beverly Wilshire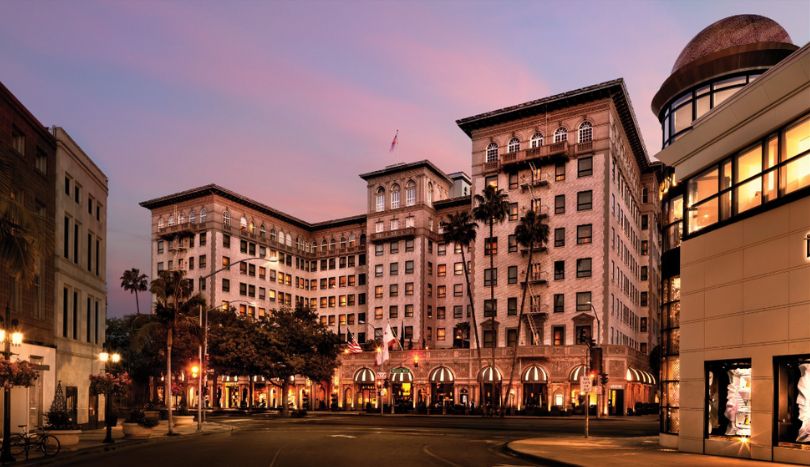 This elegant Four Seasons-operated treasure is noted for its role in the 1990 film Pretty Woman.
The hotel evokes 19th-century French magnificence, but contemporary extensions offer 21st-century sophistication.
The Beverly Wilshire even has a "Pretty Woman for a Day" shopping and date night package—minus the soliciting, of course. And, it is among the fun things to do in Beverly Hills this weekend. It also has Cut and the BLVD, two upmarket eateries.
19. Purchase a Cupcake from a Sprinkles ATM
Although there are now cupcake-dispensing machines all throughout the city, the Beverly Hills original will always hold a special place in our hearts.
Because of its simple ingredients, tried-and-true recipes, and weekly flavor rotation, Sprinkles' flagship bakery produces the best cupcakes in town.
But what if you crave a fluffy, sugary fix in the middle of night? Of course, there's the cupcake ATM! This 24-hour vending machine is constantly supplied with the bakery's tastiest delicacies, allowing you to satisfy your sweet taste at any time.
20. Love the true essence of nature at the Gottlieb Native Garden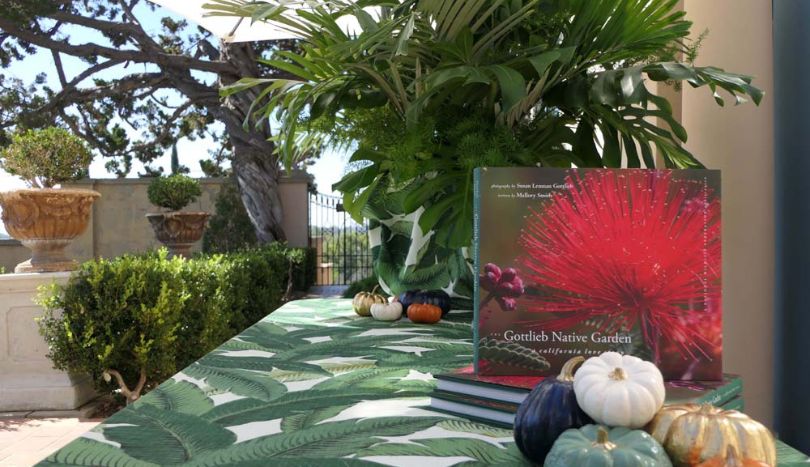 The Gottlieb Native Garden holds the answer.
Susan and Dan Gottlieb cultivated this Native Garden on their one-acre private property. It has been designated as one of the greatest private gardens in the state.
It hosts the annual Theodore Payne Foundation Annual Garden Tour during spring that flocks lakhs of visitors from the country.
The enormous variety of plants and animals in this garden makes for a stunning sight and fosters a vibrant, thriving environment.
Best Places to Eat in Beverly Hills CA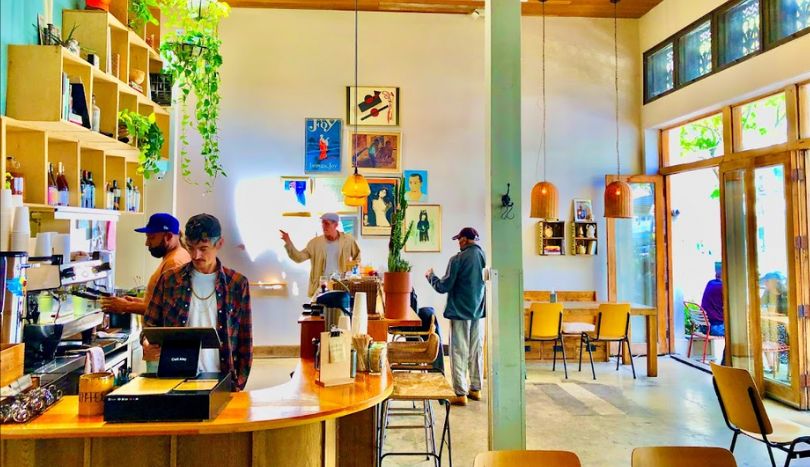 It is not any surprise that the vast majority of Beverly Hills' eating options are pricey given that it is home to the luxury-oriented Rodeo Drive? From steakhouses to high-end sushi restaurants, Beverly Hills has lots of options for power lunches, birthdays, and festivities. The city features some budget-friendly options too. Check out our list of the greatest Beverly Hills restaurants for meals that are worth the price tag, no matter how big or tiny they are.
Mírame – This lovely restaurant, with its high ceiling and rustic-chic atmosphere, is one of the best in Beverly Hills. Not only does it have a posh, dessert-abode vibe to it, but the trip is worthwhile for its delicious Mexican food. Grilled Baja oysters and the Mirame Fermented Green Tea Salad are good places to start. Order a platter of Langosta La Diabla Tacos and some Pumpkin Tres Leches.
Address – 419 N Canon Dr, Beverly Hills, CA 90210
Croft Alley Beverly Hills – Croft Alley Beverly Hills is a relaxed café that serves delicious breakfast and light meals. If you're looking for a chic brunch spot near you, this laidback café is the place to go. Lunchtime options include the House-made Cinnamon Butter waffle and French Scramble, or the Chicken Katsu Salad and Vermicelli.
Address – 9433 Brighton Way, Beverly Hills, CA 90210
Crustacean – If you adore fish, this elegant restaurant serves the best lunch in Beverly Hills.
The Fresh Langoustine Spring Roll and some Pho Soup Dumplings are good places to start. Enjoy some Mongolian lamb with potatoes and vegetables after that. You should also taste An's renowned garlic noodles.
Address – 468 N Bedford Dr, Beverly Hills, CA 90210
Matsuhisa – Due to its outstanding cuisine and well-known chef, this restaurant is regarded as one of the greatest and most prestigious in the city. Each imaginative dish offered in this informal restaurant is an homage to the finest fine dining in Beverly Hills. Start off with a portion of the Shishito soup and some sushi options, such as oysters, jumbo prawns, tamago, and smoked tuna. Add some tempura to your dish, such as crab claw, enoki mushroom, and shrimp.
Address – 129 N La Cienega Blvd, Beverly Hills, CA 90211
Best Places to Stay in Beverly Hills CA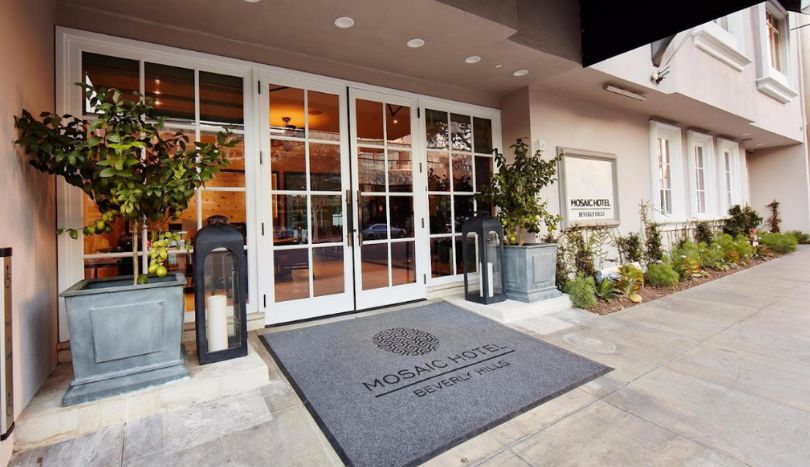 Beverly Hills is famed for Rodeo Drive and many of Hollywood's most recognised faces. Staying here will guarantee that your hotel will be as opulent and opulent as the star-studded homes that dominate Los Angeles' boulevards. Here are our picks for Beverly Hills' top hotels.
Kimpton Palomar – This understated lodging choice has a more private homey vibe than a motel does. In contrast to the antiseptic lobbies and business centers seen in Downtown Los Angeles, communal spaces provide a friendly and cozy vibe. It features a "backyard" pool and complimentary breakfast.
Address – 10740 Wilshire Blvd, Los Angeles, CA 90024
Phone number – +1-375-410-8711
Mr. C Beverly Hills – Mr. C is a LA rendition of classic Italian glitz, owned by the illustrious Cipriani family. Coffee in bed just got better thanks to the balconies that are a standard feature in all of the rooms. With only two treatment rooms, the spa is a popular destination to end what is likely to be a luxurious stay. However, be sure to make a reservation in advance.
Address – 1224 Beverwil Dr, Los Angeles, CA 90035
Phone number – +1-310-277-2800
Mosaic Hotel – The Mosaic Hotel is a more understated option to some of its more opulent Beverly Hills hotel competitors. The rooms feature a monochromatic and subdued gray color design. The hotel features business conveniences like USB charging stations. free WiFi, and an on-site business center. This isolated area is lined with comfy sofas that beg for a sunset drink.
Address – 125 S Spalding Dr, Beverly Hills, CA 90212
Phone number – +1-310-278-0303
Crescent Hotel – The Crescent Hotel is brimming with personality. It is located inside an Art Deco structure and has many beautiful sights both inside and out. The unique bar and eating area is filled with oddities like mirror ceilings, and mismatched chandeliers.. With only 32 rooms, the Crescent Hotel is a true boutique business that is a very safe bet for exceptional service in a fantastic setting. With Rodeo Drive only three blocks away, be ready for some major shopping therapy.
Address – 403 N Crescent Drive, Beverly Hills, CA 90210
Phone number – +1-310-247-0505
Conclusion
I hope we answered all your queries on what to see in Beverly Hills! No matter how much you spend, you are still likely to find something that suits your needs, be it lounging in the grass while you watch the fountains or sipping a latte while strolling along Rodeo Drive. Beverly Hills has something for everyone and is a photographers paradise. Pack up your camera and let's go!