The eighth-largest city in the US state, Alabama, Dothan is the city under three countries. This city has been an established commercial hub in southeastern Alabama and southwest Georgia. It is the largest producer of peanuts in the USA and has been nicknamed "The Peanut Capital of the World." Dothan city has been through several phases of development and has seen the Civil Unrest and World Wars. Beyond all these, 27 things to do in Dothan Alabama will open a new perspective for visitors to travel to this place. Backpackers, families, hitchhikers, or any individual will love their time spent here.
What to do in Dothan, Alabama?
The Peanut Capital of the World, Dothan, has several attractions and activities for various tourists out there. Guided tours at museums, exhibits, and gardens are the best ways to explore this city. Find local markets to experience the life spent there and learn the secrets of the city. The gators and nature camps attract a variety of birds every year, making it a beautiful view. Families and kids can have great fun at picnic areas and modern play gardens that also have the option to bring pets along. Go birdwatching or simply hop to cafes downtown to know more about this beautiful city.
1. Birdwatching at Dothan Area Botanical Gardens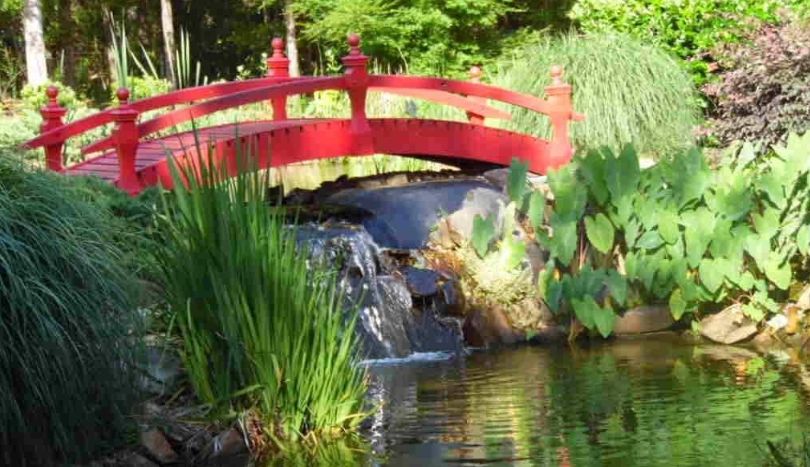 Established in 1991, the Dothan Area Botanical Gardens holds non-profit status in the city. This 50-acre farmstead consists of over 20 gardens and several activities to cater to all visitors. All the gardens are meticulously planned for the visitors and they have sincere staff and volunteers to take care of the plants.
The richness of the flowering gardens at this place attracts several species of birds that flock year around. At times, migratory birds stop by the gardens. This makes a splendid view for all the travelers who visit this place. The frequent visits of the birds have granted things to do in Dothan AL designation of a birdwatching site. Some popular birds are American Redstart, American Robin, Blue Jay, and Brown Thrasher.
2. Appreciate the Local Exhibits at Wiregrass Museum of Art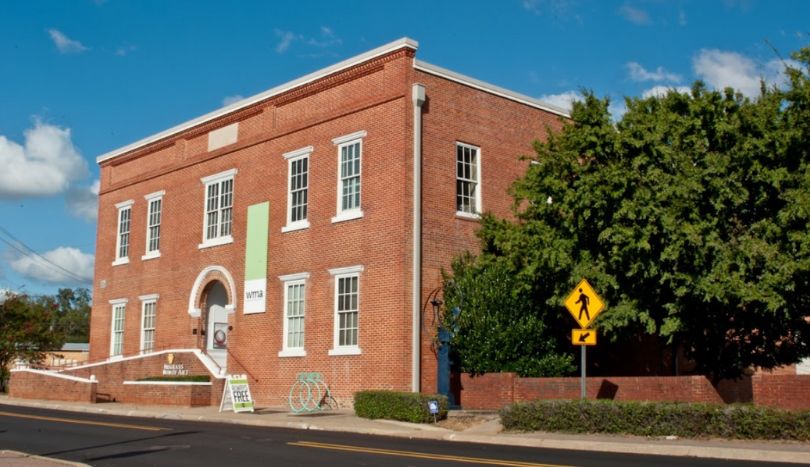 Founded in 1987, the Wiregrass Museum of Art in Dothan has offered a spectacular service in the appreciation of visual arts. The museum has a permanent collection as well as organizes several exhibits now and then. The primary collection of the museum includes art and decorative pieces from the early 20th century. These historic things make this place a must-visit for all travelers.
The permanent collection of the museum comprises the artworks of Josef Albers, Robert Indiana, and Frank Stella. The permanent exhibits also include phenomenal works of Alabama artists, like Carolyn Sherer, John Kelly Fitzpatrick, and Scott Stephens. The guided tours will be of much help for people new to the art and culture of Alabama. Hence, visiting this place can be great fun with your family or friends.
3. Nature Walk at Landmark Park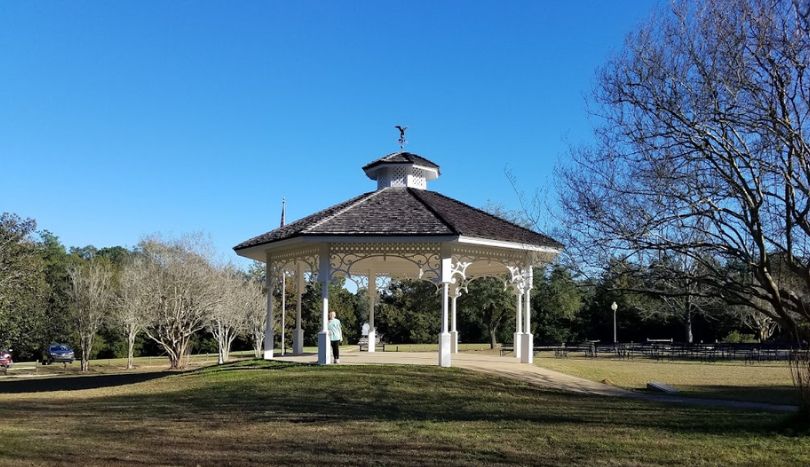 Since the 1970s, the planning and development of Landmark Park have occurred in several phases. The park is an important "landmark" in Dothan and has much more stuff to do in Dothan Alabama. Several historic buildings, Alabama Agricultural Museum, Planetarium, and a birdwatching trail are all situated amidst its boundaries.
The three sections of this park are the village section and the hardwood forest. They have a boardwalk around the wetland to observe the habitation from the far. Birding opportunities in the farmland area of the village section attract tourists and locals for the spectacular view. The Wiregrass Birding trail has the best view of the birds and greenery.
4. Go on Thrilling Rides of Adventureland Theme Park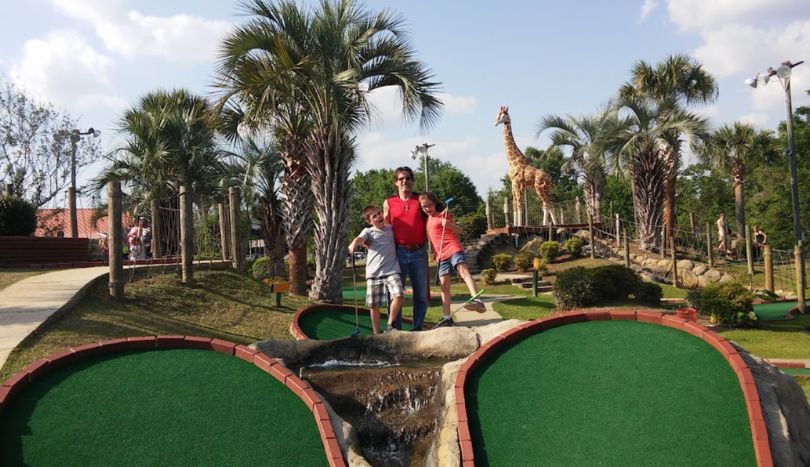 To spend some leisure time or to engage your kids with fun activities in Dothan AL, you can't miss visiting Adventureland Theme Park. This park covers a wide area and offers exciting games and fun activities to stimulate children of all ages. Few of its adventure rides are designed for a maximum thrill for the ultimate adventurous experiences. Bumper boats, go-karts, arcades, batting cages, and mini golf are highlights of the attractions at this theme park. The park has arrangements set for snacks and drinks for refreshment.
5. Learn About African-Americans at G.W. Carver Interpretive Museum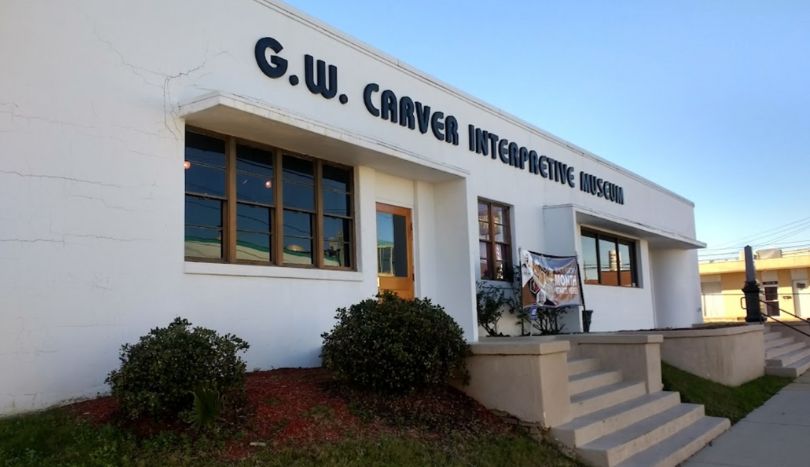 The G.W. Carver Interpretive Museum in Dothan exhibits the life, lab, tools, photos, findings, and legacy of Dr. Carver. In the development of Dothan, DR. Carver has played a pivotal role. The museum serves the purpose of taking care of the culture and creativity of the city.
Among the permanent collection, is the Social Progress Heroes Timeline, which highlights the contributions of African-Americans. The contributions of these eminent personalities to the development of America are depicted here. Other exhibits include the work of their artist-in-residence work and local artists.
6. Spend a Day at Water World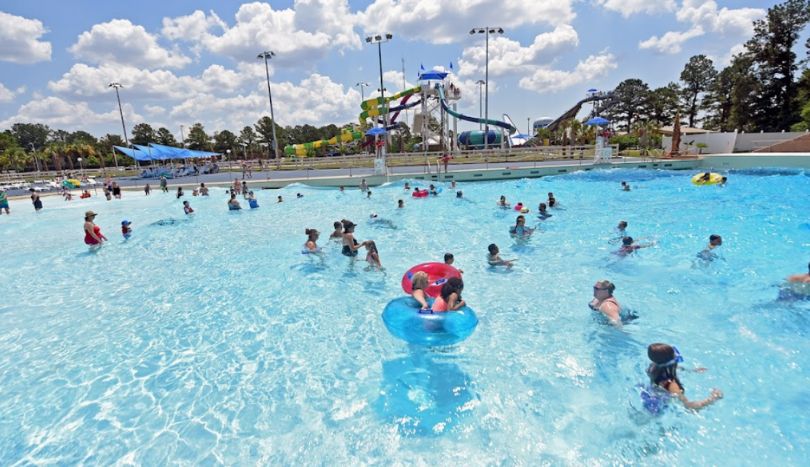 The inner child of every person loves to spend time on water rides and experience some fun places to go in Dothan Alabama. The ride of Water World will be a treat to your kids and for your inner child. Get the passes to the water park as you reach there and you will be sorted for the day.
The riptide wave pool, the great white, kids' cove, the twister slides, and the storm bowl will give you the adrenaline rush. The park is known to screen movies during the evening for its tourists. Check their website to catch on a cool movie screened while you are in the water.
7. Explore the Wilderness via Forever Wild Trails
Forever Wild Trail is a unique recreational spot that provides multiple outdoor activities for visitors to participate in. The trail is over 10 miles which are naturally wooded and loved by everyone in the area. Visitors hit the trail to immerse themselves in the peaceful nature, hike, or mountain bike. The trail winds across the dense wetlands and picturesque sight of Beaver Creek.
The segments are divided keeping in mind what to do in Dothan Alabama, and the proficiency level of hikers and mountain bikers. Advanced bikes can indulge in some show time at the Big Levee feature and Wall Ride Loop.
8. Jump Around Xtreme Air Mega Park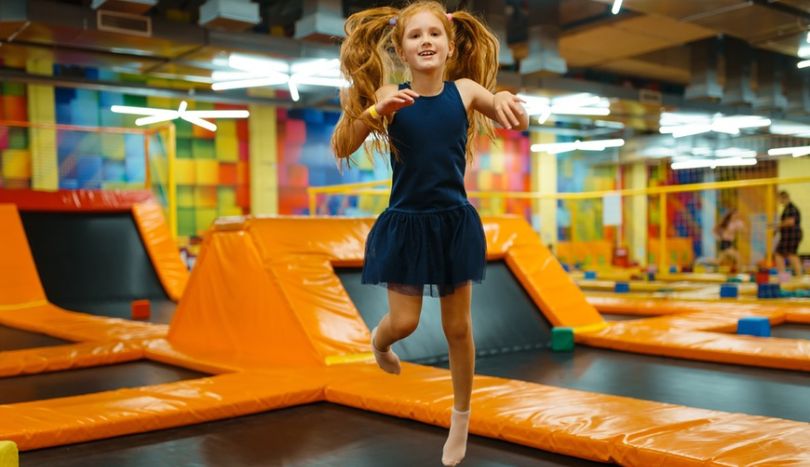 Xtreme Air Mega Park lives up to all the hype around it. Take your little ones to offer them the best experience of trampolines in this park. The park has different jump areas keeping in mind the age and height of its visitors. Your toddlers can also participate in the fun time spent here.
The arcade involves 20+ games, like zip-lining, bounce house maze, dodgeball, big jump games, and tons of fun activities for all the tourists. The vending machines are installed in the park for drinks and snacks. Adults can also relax by paying for massage chairs and having a great time at this park!
9. Family Outing to Eastgate Park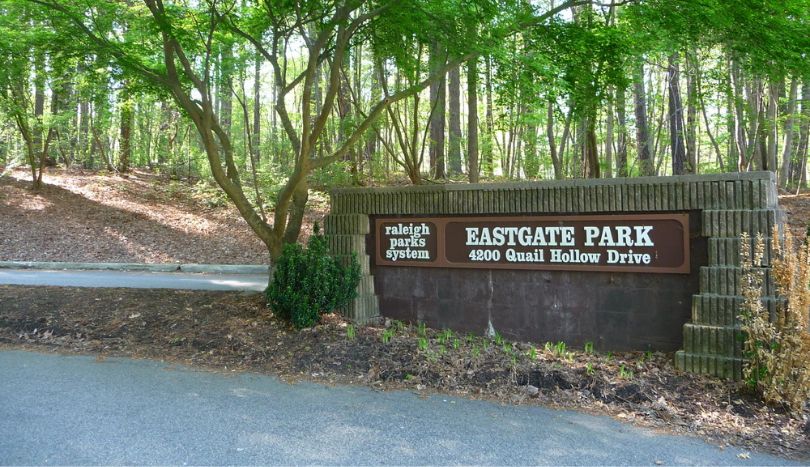 Eastgate Park has the best outdoor activities spread all over its 200-acre area. The spacious grounds are widely known as the best for family picnics. You can bring takeaways and have a brunch spread amidst nature. Try out the pickleball court or aim around at the archery range.
Kids will have a lovely time here with all the fun things to do in Dothan Alabama, like running around its two playgrounds or riding bicycles. Adults can enjoy fishing at the ponds in the park or playing disc golf. Moreover, your furry friend can also have the best time at Dog Park inbound.
10. Put on Your Rollers and Head to Fun Zone Skate Center
Put on your wheels and zoom in and out at the Fun Zone Skate Center at Dothan. The center attracts youths and children and is popular for Pac-Man, Ice Ball, Big Bass Wheel, Jurassic Park, and Air Hockey. Play roller skating, laser tag popular arcade games, bumper cars, kid zone soft play, rock wall and win exciting prizes.
Take a break from the thrilling game and order a delicious pizza from the Pizza Zone here. You may want to try their chicken fingers, nachos, hamburgers, sandwiches, and more to get your cravings sorted. You can also get yourself a cool refreshment to cool off.
11. Engage Your Kids at Wiregrass Recreation Center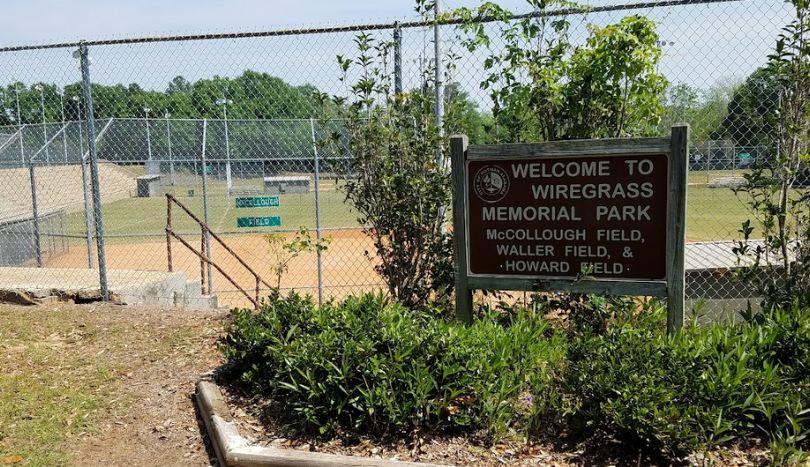 After all the sightseeing, it is best to rest and boost your energy for other Dothan activities. One such location is Wiregrass Recreation Center. This park is popular in the neighborhood for its outdoor swimming pool, tennis court, and three softball fields. You can catch up on your workout regime in the weight room, batting cage, or the well-equipped gymnasium.
Families will love their playground for spending some fun time here. Kids can indulge here to fly kites, play games, or spend their time reading books under the shade of a tree. Head to the picnic area for your lunch and unpack your delicious meal from your favorite restaurant for a power-packed day out.
Check out: Things to Do in Dauphin Island
12. Don't Miss the National Peanut Festival When in Town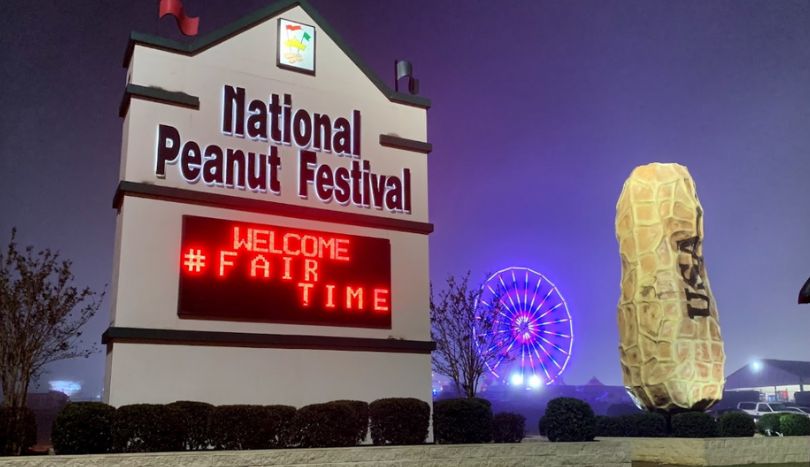 The Peanut Capital of the World hosts the largest peanut festival in the US annually. The National Peanut Festival honors peanut growers of the city and celebrates the harvest season and Dothan Alabama Attractions. Since 1938, the fairgrounds have always organized this festival with pomp and show.
Several programs are curated at this festival fair. Concerts, live music events, cake decoration competitions, painting competitions, agricultural programs, group dances, dance competitions, carnivals, and vendors from nearby places in Dothan, of them are organized at this festival. It is the celebration of reviving agriculture in the area. It will be great fun for the visitors to witness the festival when in town.
13. Solve the Mystery to Escape Dothan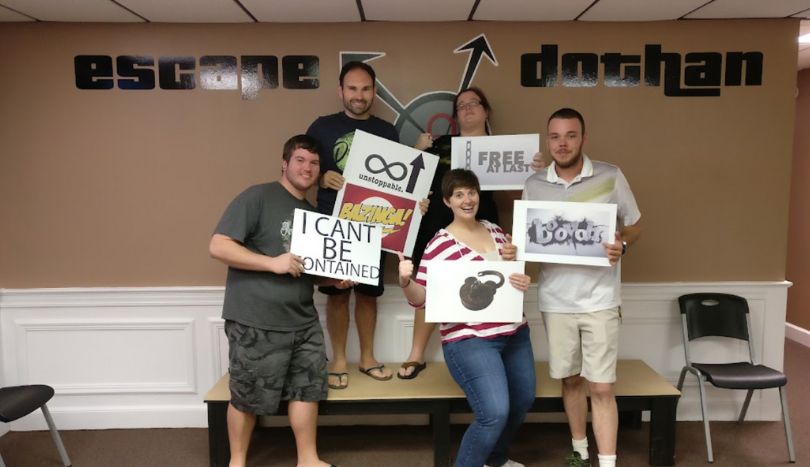 Embark on the mysterious journey with your friends and family at Escape Dothan. The escape rooms include Time Wrap, Bazaar Battle, The 13th Floor, Murder in the Mansion, and Cactus Jack's Saloon. Players are briefed and locked to escape the treacherous Dothan activities. You have to snoop down the room to solve puzzles, find hints, and work through riddles with maximum team effort.
Note: The Red Elephant Pizza Grill, The Friendly Taste of Mexico, and full-moon barbeque are some of the good restaurants for family dinners here.
14. Have Some Fresh Fruits at Poplar Head Farmers Market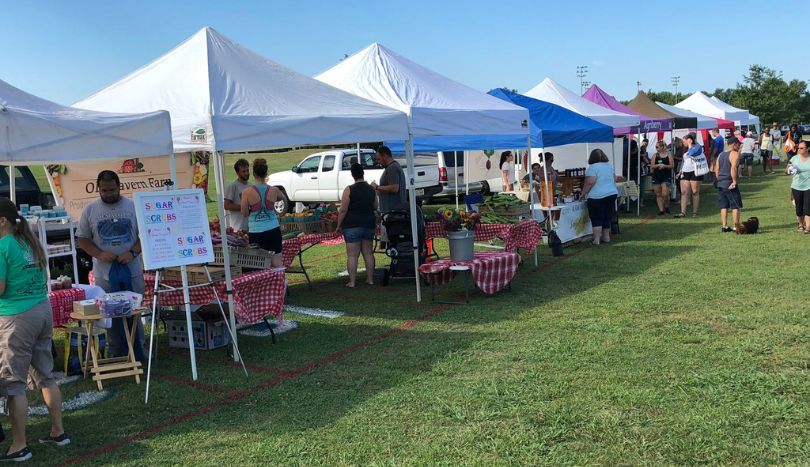 To learn about the history of any city, museums are the best head start. However, local markets are the best locations to truly experience the city. Poplar Head Farmers Market operates on the weekends and you will be shocked to see the fresh local produce here. Local cultivators and artisans put up their stalls of fresh fruits to support their family businesses. Stroll through the market to soak the fragrance of fresh veggies and buy local souvenirs at the crafts shop.
15. Go Mural Hunting on Mural City Artwork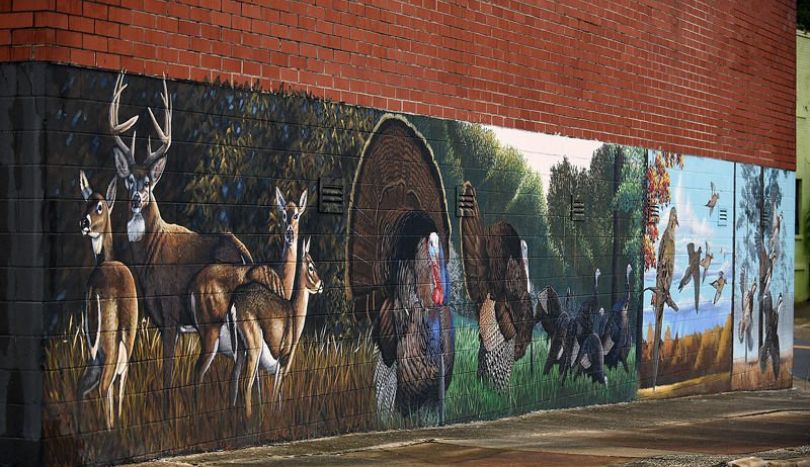 Walks are the best form of exploration in any city. Nothing can beat the charm of Mural City Artwalk at Dothan. This art festival is an important catalyst to transform the downtown area. Explore more than 50 visual artists, food and drink vendors, live musicians, and activities for kids during the art walk.
The city council has hired some international mural artists to paint the downtown with several colossal pieces. You will get to see the original works of talented locals here and have a taste of regional culture. The Mural City Artwork will be perfect for your evening itinerary of some of the things to see in Dothan Alabama.
16. Book a Show at Dothan Civic Center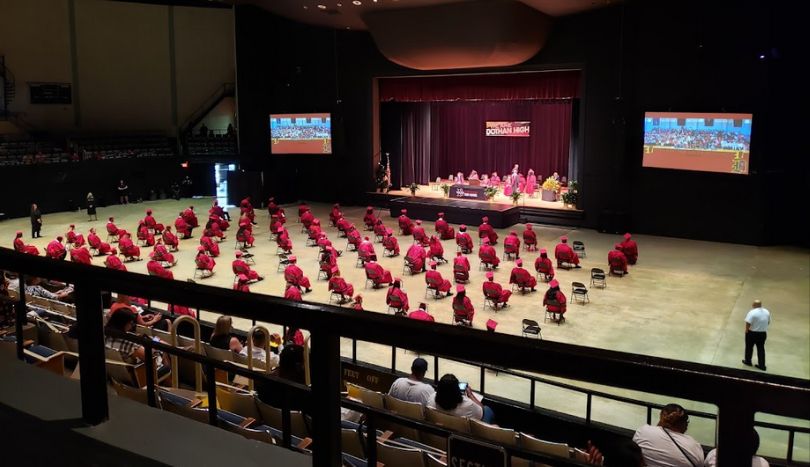 Dothan Civic Center showcases the fun side of the city. The civic center has 3,100 seats and is a multi-purpose arena and The Dothan Opera House is located in the same building. Concerts by popular artists, live music, stand-in comedies, plays, sketches, and other performing arts are organized here for its tourists. When in town, you can check out their event list at their official website to book your ticket for a memorable night and to explore the best attractions in Dothan Alabama.
17. Swim at Walton Park Recreation Center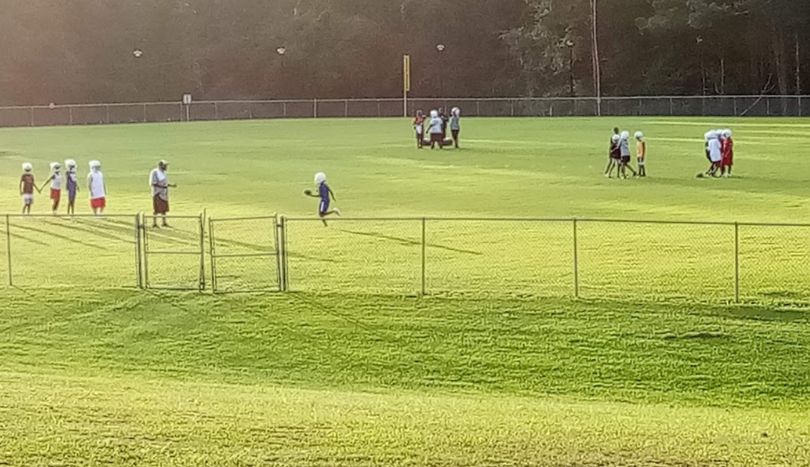 Walton Park Recreation Center is another major recreational center in the city. Visitors have several activities to do in this park. It features a well-equipped gymnasium and a supervised weight room for tourists to have some exercise. The park also consists of an outdoor swimming pool, two ball fields, two tennis courts, a walking trail, a playground, and a picnic area for visitors to have fun around the center. Moreover, the picnic area comes with grills. So, you can cook and relish a happy meal with your family.
18. Look for the Peanuts Around Town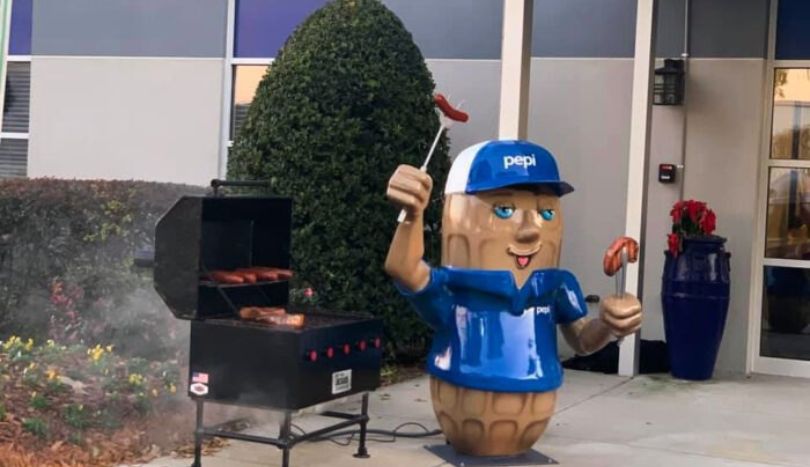 The Dothan Downtown Redevelopment Authority has taken up a quirk project to build Peanut Statue attractions in Dothan Alabama. This public art project goes by the name Peanuts Around Town. Local businesses, individuals, and civic centers have placed the giant peanuts in Dothan town and decorated them with fun concepts for the attraction of tourists.
Currently, there are 40 unique peanut statues in the town. So, you can go down the street and start a self-guided tour of the city to find these quirky pictures. Make sure to take a picture with these beautiful peanuts for your social media handles!
19. Release Your Stress at The Nature Gallery Yoga & Massage Studio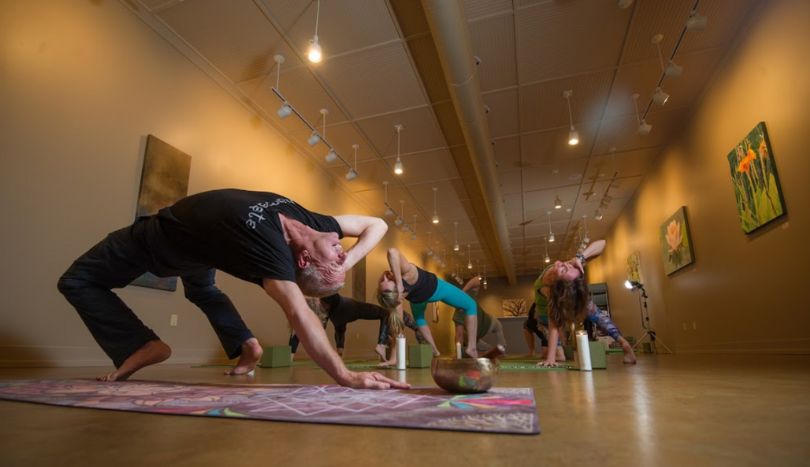 Vacations are for relaxing and letting go of all stressful elements you are facing in your daily lives. You can enhance your entire vacation at Dothan by taking a professional massage at The Nature Gallery Yoga & Massage Studio. This center offers yoga and special massages to heal your stress points and help you achieve peace.
You can book your appointment in advance here and customize the experience as per your liking. Their recommended massages are deep tissue massage to release muscle tension, relaxation massage to promote blood flow, and structural integration targeting the entire body for the best-relaxed experience.
20. The U.S. Army Aviation Museum: Learning Day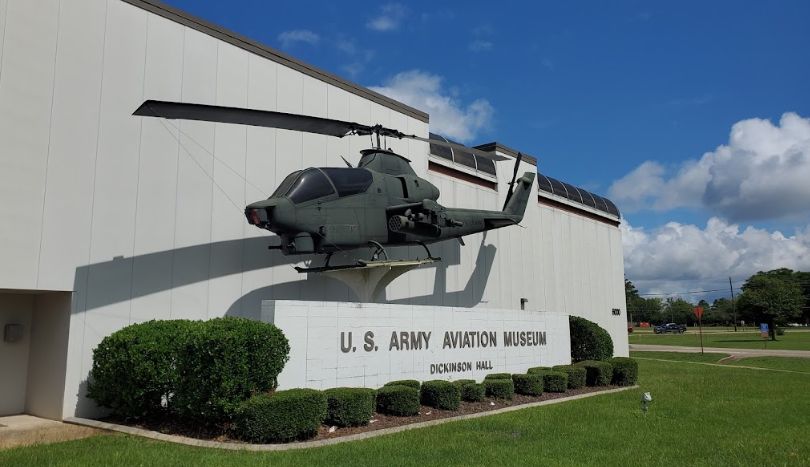 For a half-day itinerary, the U.S. The Army Aviation Museum will be a good place to visit for all the tourists. The museum has the largest collection of military helicopters and maintains 160 aircraft. The exhibits of the museum are at two levels, that is, indoor and outdoor ones. They have restored 50 one-of-a-kinds of historic aircraft in war.
The public galleries of this museum display inventions from the early 1800s and modern-day masterpieces. It also retells the contribution of brave men with their photo essays and memorabilia. Stay at the museum by the RV Park for experiencing several things to do near Dothan Alabama.
21. Play a Round of Match at Dothan Lanes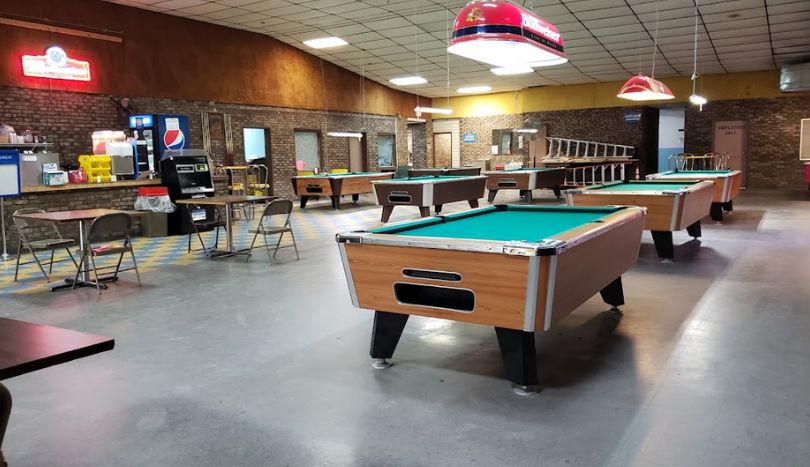 Bowling is a fun game to spend your time with your families and friends. The Dothan Lanes are one of the Dothan Al attractions and offer the best deal for having maximum fun. There are 24 lanes here with an automatic scoring system. Other than bowling, they have arcade games and pool tables without age restrictions. Dothan Lanes conducts fun leagues all day a week and tournaments year round for families, groups, or individual competitions. It will be worth your time to play a match with your friend or a family member here.
22. Visit the Legendary Venue of Country Music: Cowboys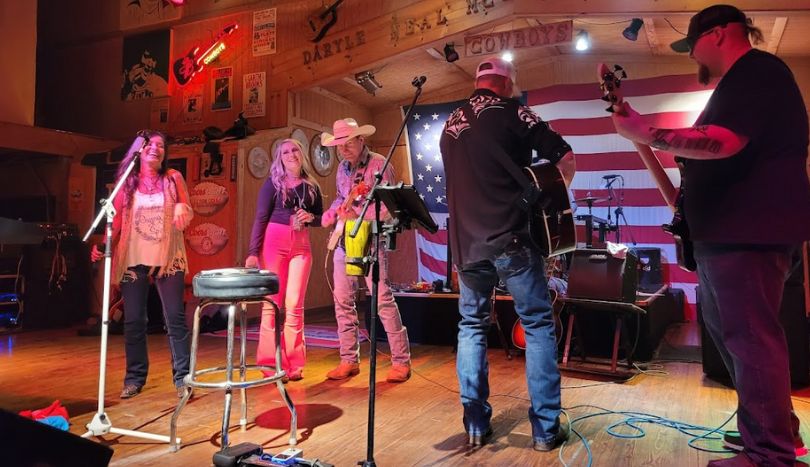 This legendary entertainment hub was established in 1956. Cowboys have an illustrious past of contributing to the music of the southeastern region and are famous for having fun things to do in Dothan Al. The atmosphere of the venue is unlike any other. It has been awarded the title of largest honky-tonk in Southern Mississippi.
The venue is large enough to hold four bars, three pool tables, a snack bar, and a large dance floor to accommodate 100s of guests. Enjoy their game night, live music, special drinks menu, and live country music, and have a once-a-lifetime experience at this place.
23. Beer and Meads Tasting at Folklore Brewing & Meadery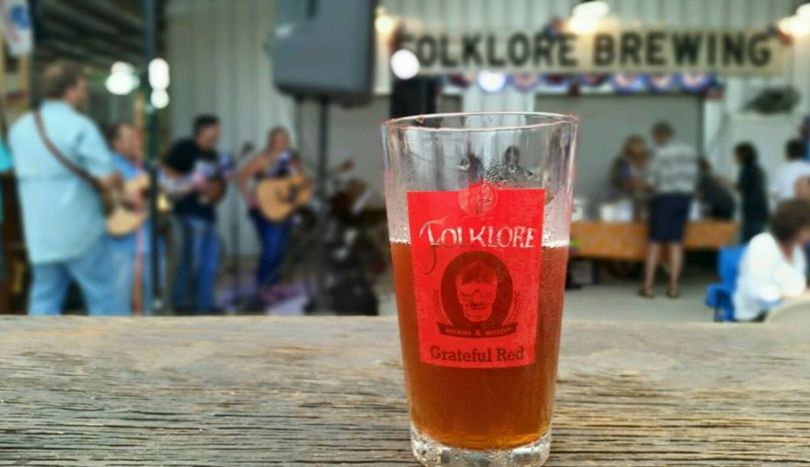 Folklore Brewing & Meadery stands strong at a farm that was built in 1962. Since the Prohibition era, it's been the first packaging brewery in Dothan. The owners here started brewing beer as a pastime and soon converted it into a full-fledged business. Well-matured beer and meads tasting make it among the top things to do in Dothan Alabama.
The tasting room has over 8 variants of in-house meads and 14 types of beer. Sip a pint of beer to taste the earthy notes of the farm. Their shops sell beers and meads of several packaging like growlers for takeaways and cans.
24. Tastes the Rustic Flavors of Dothan at the Blue Plate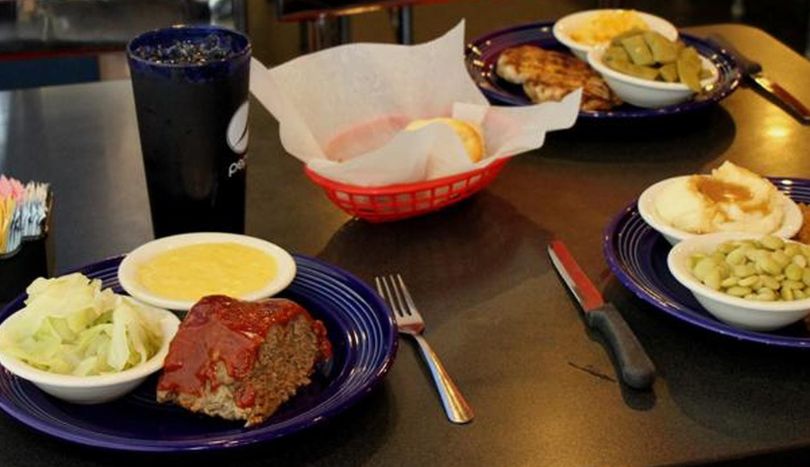 A unique fine dining restaurant, Blue Plate offers a variety of options for its customers to relish. Owner Chris Bradshaw and partner Allen Alridge opened the restaurant on November 9, 2004, offering uniquely cooked Southern Traditional cuisine to the customers out there. Along with the options for meat, the vegetarian starter menu and soups are ordered frequently. The pecan smoked chicken, beef liver and onions, and Hamburg steaks are among the prominent dishes preferred by the customers for decades.
25. Seafood Lovers Head to Hunt's Steak and Seafood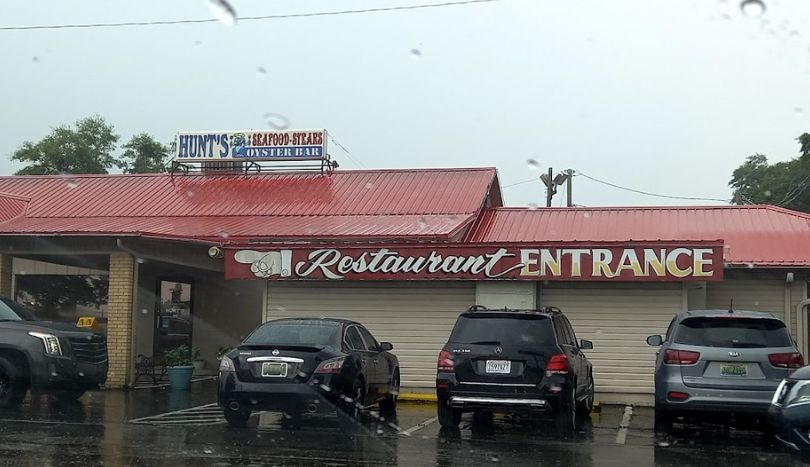 Seafood places to go in Dothan Alabama are abundant. However, Alabama's favorite place for having great quality seafood, Hunt's Steak and Seafood has been serving its customers to much delight for years. The restaurant is open for having both lunch and dinner while maintaining a variety of options consistently. The seafood here is fresh and is cooked uniquely by qualified chefs. Baked oysters, crab claws, and crab legs are among the most popular choices. It also offers a variety of appetizers and desserts which serve as a perfect end to a seafood meal.
26. Order Your Favorite Cut at Conestoga Steak House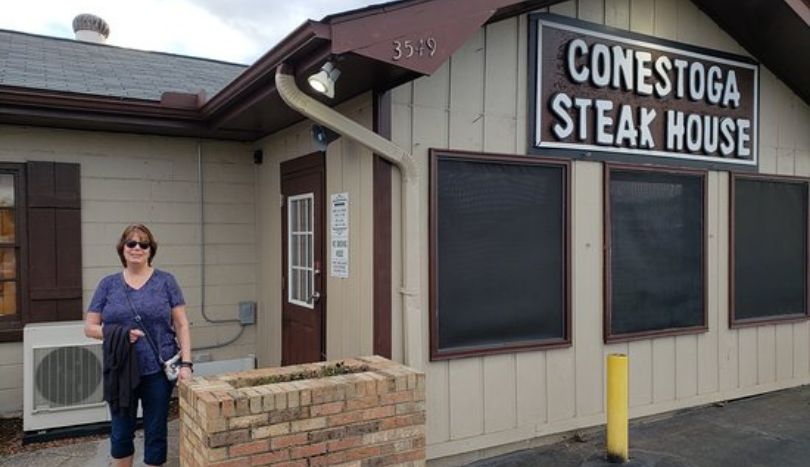 As the name suggests, Conestoga Steak House is famous for serving quality steak for 43 years. A major highlight is that it is a family-owned business that has been successfully running for decades. One can get fresh and authentic, quality steak that is never frozen. Ole potato is an equally famous side dish liked by all customers.
They have a special steak sauce which is used to grill the steak. Not only steaks, burgers, and desserts are also on the menu to accompany the variety of steak options. The streak house is surely among prominent attractions in Dothan Alabama.
27. Soothing Time at River Nile Cafe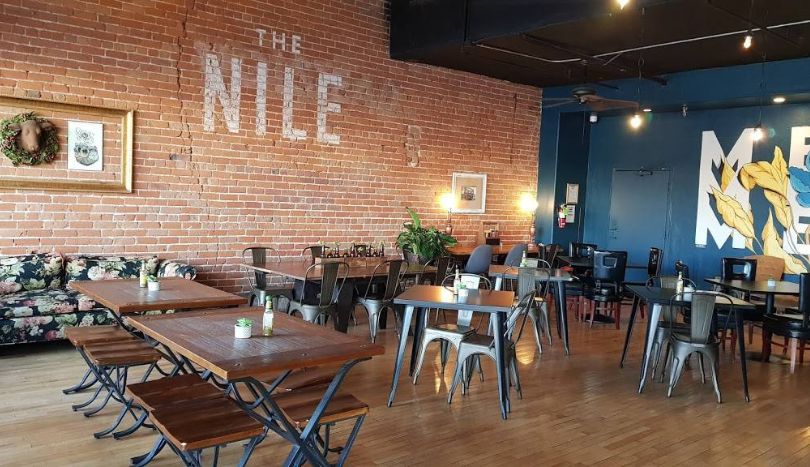 Offering one of the best ambiances in the town, River Nile Cafe is built in a beautiful location away from the town center. It is a top-rated cafe for the freshness it brings to the menu for the customers. The cafe is a perfect example of a family-friendly cafe.
The Southern traditional setup and signature style of serving are very evident. The cafe offers a great lunch option and their trademark breakfast options which are very popular among the customers. Mocha and cappuccino are made in their purest forms, customers can enjoy great coffee with cookies, cheesecakes, and cinnamon rolls.
What are the Options for Vacation Stays in Dothan, Alabama?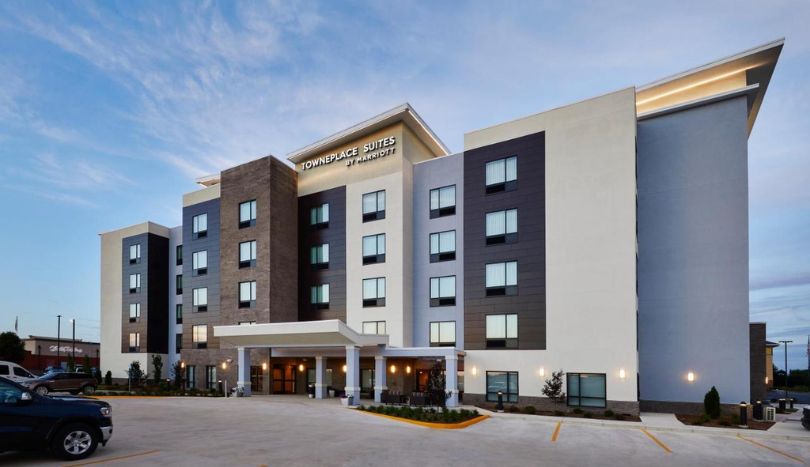 While traveling, it can be difficult to find a room under a budget that is clean and has basic services. Howard Johnson by, Clarion Inn & Suites, and Motel 6 Dothan are some of the best options for visitors under a budget and exploring things to do in Dothan Alabama.
Moreover, for upscaled tourists looking for comfortable and luxurious services they can consider staying at Magnolia Creek Lodge. DoubleTree by Hilton and Towneplace Suites by Marriott offers premium services to their guests.
Final Words,
The agricultural touch, trails, museum, art, and delicious Southern flavors are enough to make you fall in love with this city. Dothan is full of surprises and is a house for all quirkiness. Visiting this place will take you back in time. Beyond anything, you will love how the people of the city are adorable and welcome you wholeheartedly. Surely, a trip to Dothan will be a memorable one because of all the fun things to do in the city.