Istanbul experiences a temperate climate all year long. From mid-July to mid-August, it is typically hot and humid, and it can snow in January and February. Mid-April to June and September to October are the peak season months. This is when the weather is at its pleasant and is the best time to visit Istanbul.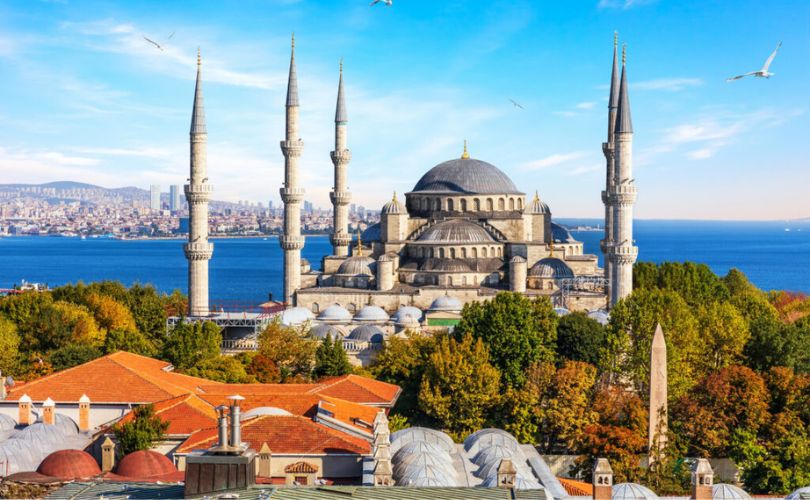 Weather conditions can alter during the day, especially in the spring and fall. Typically, summertime highs fall between 65 and 85 degrees Fahrenheit versus 42 to 60 degrees in winter.
In buzzing Istanbul, there is seldom ever a slack period. No matter what, there's always a best time as the city's historic sights can be enjoyed all year round.
The tone of the city does change significantly with the seasons, from rainy and gloomy winters to sunny and humid summers. Also, the lodging costs vary accordingly.
Are warm temps more your style or do you want to soak up the sun? Would you rather visit a place when it is at its most beautiful or would you prefer to avoid crowds? When deciding on the best time to visit, take into account all of these factors.
The terms "high season," "shoulder season," and "low season" are frequently used when discussing travel to most tourist sites. In Turkey, May through September are considered the peak months.
When arranging a trip, keep in mind the forthcoming dates of the two most important Muslim holidays, Ramazan Bayram (or Eid Al Fitr) and Kurban Bayram (Eid Al Adha), which move by around ten days each year.
Both are busy travel times in Turkey, equivalent to Thanksgiving or Christmas in the US, with corresponding effects on costs, crowds, and closures associated with holidays.
Here are our recommendations for the ideal times to visit the largest city in Turkey.
High Season – June, July, and August
Even though many locals leave Istanbul for vacation or family homes elsewhere in Turkey, the summer is Istanbul's busiest travel season. It can result in expensive lodging and long queues at popular attractions. Istanbul exhibits hot and humid weather.
İSTANBUL WEATHER
There is plenty of outdoor seating at cafes, restaurants, and bars, making for a lively urban atmosphere. Even more activities, such as concerts and festivals, are held outside.
Shoulder Season – March, April, May, September, October, and November
Istanbul is a city that rewards exploration on foot. The mild spring and fall seasons are excellent for taking in the attractions and strolling the districts. Less tourists are present, but urban life is thriving locally, with a full programme of artistic and cultural activities.
Low Season – December, January, and February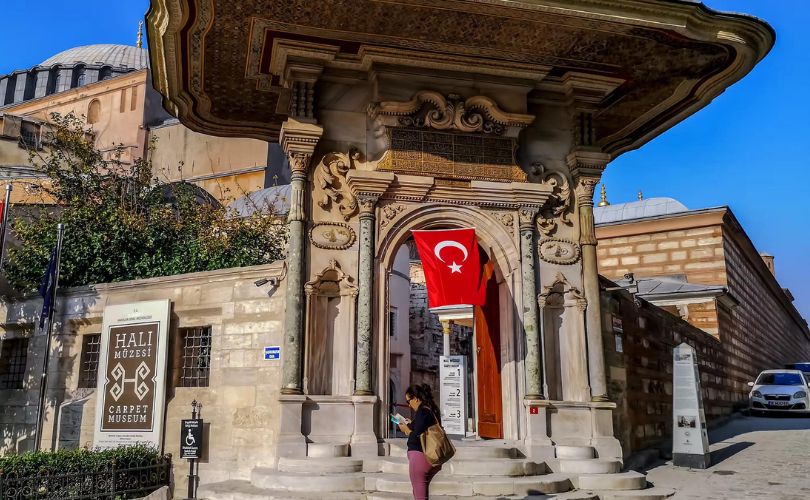 The winter months aren't the most enticing season to travel to Istanbul. It is officially a low season in Istanbul.
But they do give the city a particular charmingly forlorn atmosphere.
The good news is that it won't be hard to locate lodging or that it will cost a lot. There are plenty of indoor activities available thanks to Istanbul's numerous museums, mosques, and other attractions.
This blog will provide you a month-by-month breakdown of the best time to visit Istanbul in 2022. To do this, we integrate the collective wisdom of the population with climate and weather projections.
1. January is Usually Quiet and Cold in Istanbul
January is not the best month to visit Istanbul because it might be cold and rainy. It truly gets quite chilly, despite the fact that most people are unaware of it.
Istanbul experiences an average monthly low temperature of 6 degrees Celsius (43 degrees Fahrenheit) with only 3 hours of daily sunshine.
Istanbul normally experiences a quiet, chilly, and even snowy start to the year, but there is always enough hot tea available to keep you warm. Enjoy a creamy, cinnamon-topped hot drink which is very popular in winter.
With an average of 14 rainy days and 100 mm of precipitation, January is also a relatively wet month in Istanbul.
If you can handle the cold and rain, January may be a wonderful month to visit Istanbul because crowds will be at their lowest of the year. This means that you can benefit from reduced airfares and affordable hotel rooms.
Key events & festivals – A fitting symbol for the country's cultural mash-up, New Year's in Turkey is observed much like Christmas elsewhere. It features a large festive supper and gifts from Santa Claus.
On January 6, if you happen to be in Istanbul for the Orthodox Epiphany, you can see intrepid Greek men plunge into the chilly Golden Horn to pursue a cross that has been thrown from the Galata bridge.
The third weekend of each month, the Aegean village of Selcuk stages one of Turkey's most peculiar festivals: three days of camel wrestling in a nearby open-air amphitheater.
2. Istanbul Experiences weather in February that is Quite Similar to that of January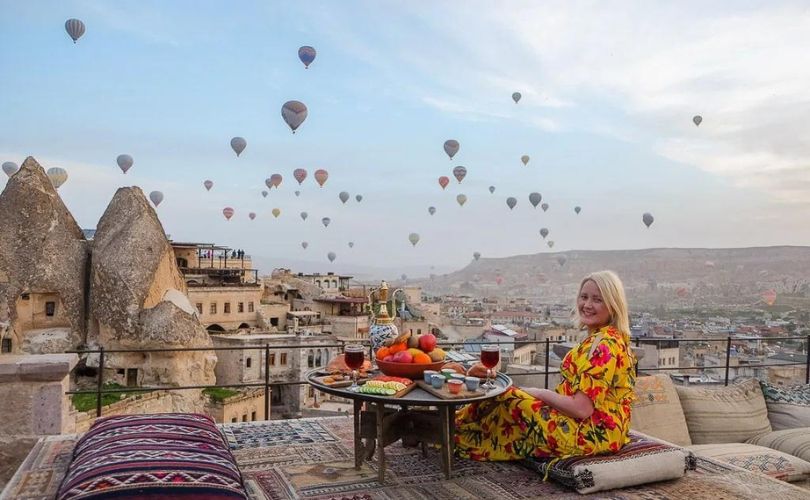 The weather can be summed up in two words: cold and damp.
There won't be a lot of tourists either. Istanbul experiences slightly colder weather on average in February compared to January, with a high of 5.5 degrees Celsius (42 Fahrenheit).
A total of 70 mm of rain fell over 12 rainy days, making it marginally drier.
Just like January, February would not be too horrible for a trip to Istanbul if you can handle the cold and don't mind the occasional downpour.
Istanbul will have few visitors in the second month of the year because it is the slowest travel time of the year.
If you visit Istanbul in February, you will find reduced accommodation rates, lower airfares, and no or minimal lineups at the city's key tourist attractions.
Positively, the decrease in tourists at this time means that you may see all the incredible museums and landmarks with almost any crowds. Snow is frequently encountered when you move deeper inland and to the east.
Visiting famous locations like Cappadocia in the winter is just as wonderful as going there in the summer. Due to the significantly lower population, it offers a different atmosphere with snow-capped chimneys and plenty of opportunities for amazing panoramic photos.
If skiing is your preferred sport, consider heading even farther north to the tiny ski town of Kartalkaya in the Koroglu Mountains.
Key events & festivals – During this busy winter month, no festivities are scheduled.
3. March Heralds the Beginning of Spring and Turkish Festivals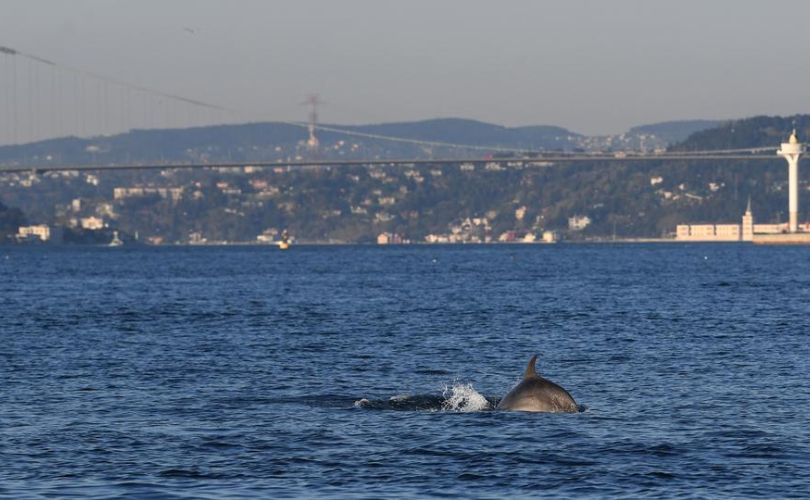 March is the best time to go to Istanbul. Although the weather in Istanbul is significantly dryer in March than it is in the winter, the average temperature is still rather low.
The weather may change, with roughly 5 hours of sunshine per day and barely 50 mm of rain. The average temperature is currently about 11 degrees Celsius and is gradually rising (52 Fahrenheit).
Istanbul will start to see an increase in visitors in March, although it is still a rather peaceful city. . In fact, things are beginning to wake up in Istanbul in March with warmer days and livelier nights.
Cyclists and hikers will be relieved to find that the weather is improving this time of year, particularly on southern shores.
There's a good chance of seeing dolphins traveling northwest towards the Black Sea.
Key events & festivals – The Newroz festival ushers in the Kurdish (and Persian) new year and the start of spring.
4. April in When the City Comes into Bloom and fair Weather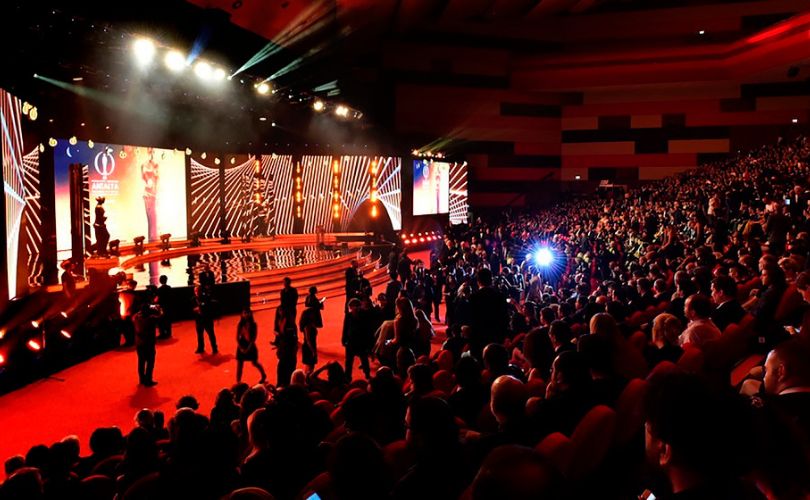 April brings nicer weather to Turkey, but also more people and is the best month to visit Istanbul.
If you visit around April, you will be able to witness the tulips in full bloom, which is a sight to behold as parks and gardens are a riot of color.
The daily improvement in Istanbul's average temperature is increasingly noticeable. The average temperature in Istanbul for the entire month is 12 degrees Celsius (54 degrees Fahrenheit), but the second half of the month is already much better than the first.
The first significant influx of tourists to Istanbul occurs in April. It's a good idea to keep track of European public and school holidays.
Key events & festivals – The Istanbul Foundation for Culture and Arts organizes the Istanbul International Film Festival every year around the start of April. The best in domestic and foreign cinema are honored at this event. Featuring more than 200 films, it is the biggest cinema event in Turkey.
Turkish national independence day and children's day are observed on April 23. This day is marked by several celebrations across the nation to remember the inaugural meeting of the Grand National Assembly, which took place on April 23, 1920.
Schoolchildren sit in the Parliament and, metaphorically, rule the nation because Ataturk devoted the Turkish Republic to children. The Ataturk Mausoleum in Ankara hosts the largest celebration.
Hundreds of people travel to Gallipoli on April 25 to pay their respects to the Australians and New Zealanders who heroically gave their life in 1915 while fighting for the Allies against the Ottoman Empire during World War I.
The day begins at dawn with a service in which veterans and their family stand in silence for two minutes, followed by a tour of the neighboring battlefields.
On March 18 each year, Turkey also honors the Canakkale Naval Victory Day. This is done in honor of Ataturk, who successfully led his army to victory.
5. It's Warm and Sunny in May but not Extreme Sweltering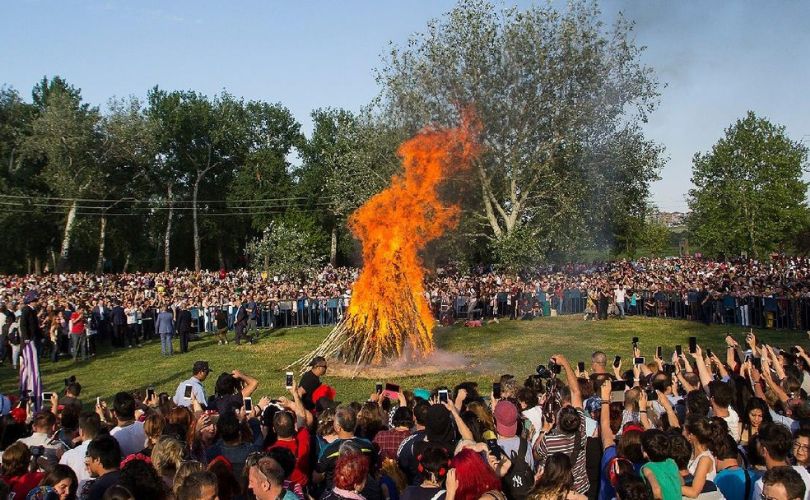 Istanbul is undoubtedly one of the top cities to visit in May 2022. The second half of the month is rather peaceful, despite the fact that Europe's school holidays can make some locations quite crowded. In the meantime, both Istanbul and the coastal regions are experiencing excellent weather.
Istanbul's typical temperature by now soars to 16 degrees Celsius on average (61 Fahrenheit). Having said that, temperatures over 20 degrees (68 degrees Fahrenheit) are not unusual, whereas rain has become unusual in Istanbul. This time of the year experiences 40 mm of precipitation on average over 9 days.
The majority of the days are sunny, and the last week of the month is simply fantastic, and is expectedly the best time to fly to Istanbul.
It's worth noting that Istanbul can get crowded in May. It can get busy, especially at the start of the month. Weekends will be the busiest because the city is a favorite weekend getaway.
Key events & festivals – One of Turkey's annual events, the Hidrellez Festival, takes place on May 5th and 6th. This holiday, which honors spring, is most frequently observed in rural areas.
Numerous naturalistic rites and rituals are carried out to commemorate this occasion, ensuring the family's and the community's prosperity for the future year. These customs have cultural significance and provide the neighborhood a sense of identity.
6. June Heralds the Start of Summer in Turkey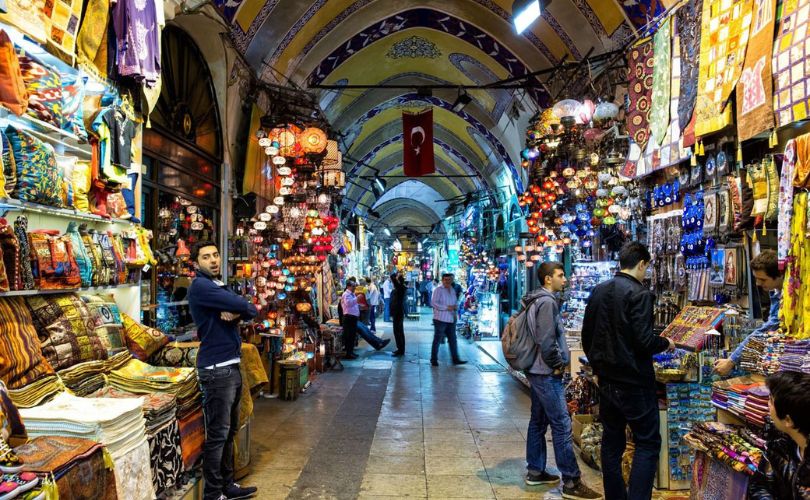 June is the last month before the craziness begins, but even though the busiest time of year is still ahead, it may still get (very) packed.
It is unnecessary to go into detail about the June weather in Turkey. An average temperature of 21.5 degrees Celsius in Istanbul means that the weather will be really wonderful (71 Fahrenheit). Even hotter days are common in June, although rain is a relatively unusual occurrence.
Speaking of tourist hordes, June is a peculiar month in Istanbul. Even though it is obvious that the country's tourism season is heating up, Istanbul's streets are still relatively empty. If you do want to battle the crowd, this is the best time to visit Istanbul, Turkey.
Most schools will still be in session, and summer vacation won't begin for several weeks in the major European nations until late this month.
But even so, June is already seeing an increase in hotel and flight costs.
Overall, we think June is the last month of the year to visit Turkey without encountering the heaving summer throngs.
Key festivals & events – Istanbul Music Festival showcases opera, choirs, ballets and orchestra from across the globe. This event has been a part of Turkish culture for over 45 years.
The 2-day Chill Out festival is for those who can recognise the difference between electronic and trance music.
Also, this is the time when Istanbul Shopping Fest launches with full fanfare. Discounts are available for 40 days and nights at different marketplaces, including the Grand Bazaar, and malls in the suburbs. There are also concerts and other activities to draw customers.
7. Music Festivals and Rooftop Bars Galore in July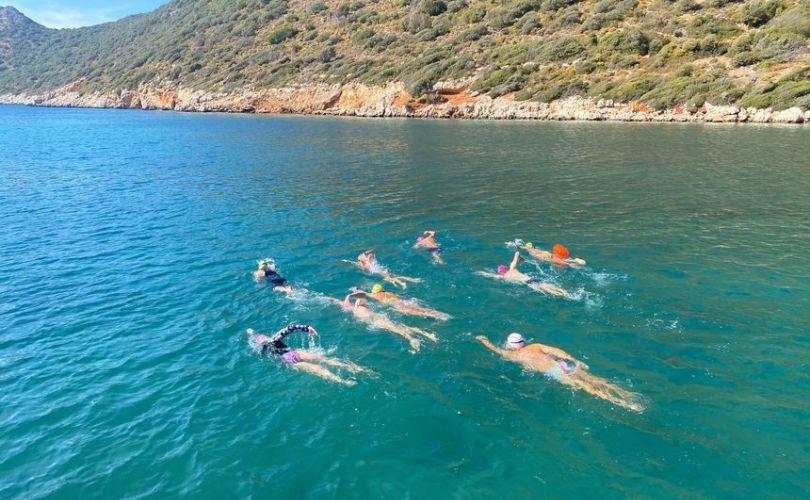 Peak season begins in early July and lasts until the end of August throughout Europe, including Istanbul. Although there may not be a lot of people at the beginning of July, there will be a lot of people towards the end of the month.
Now that most schools will be out of session for the summer, Istanbul is a well-liked summer vacation spot. Expect costs to peak along with the crowds.
We suggest making advance plans if you're visiting Turkey in July.
Despite being too hot for some, the weather in Turkey in July is excellent. Now at 23.5 degrees Celsius, Istanbul's average temperature is higher than usual (74 Fahrenheit). Rain in July is also unusual in Istanbul.
The Mediterranean is a great place to swim, and the coastal towns are bustling.
Beach resorts and historical sites are slightly busier because this is also the peak season for cruise ships. Be mindful of the heat when visiting any historical places.
It is recommended to visit these places early in the morning because there is minimal shade and a lot of walking.
Because so many people rush to the seaside during the summer, Cappadocia is a little quieter.
Hike the valleys that take on a lovely pinkish tint or take a breathtaking balloon trip over the fairy chimneys.
Key festivals & events – The Istanbul Jazz Festival is held in Istanbul each year in July. The city's many venues serve as concert venues, giving festival attendees varied experiences.
The famed Aspendos International Opera and Ballet Festival takes place throughout the summer, and is the best time to go to Istanbul to visit this.
2,000 participants from more than 50 nations swim across the strait connecting Asia and Europe hereby commemorates the Bosphorus Cross-Continental Swimming Race.
This time of the year, the city hosts the famous One Love Festival which features alternative rock bands and famous DJs.
8. August is Officially a Peak Season in Istanbul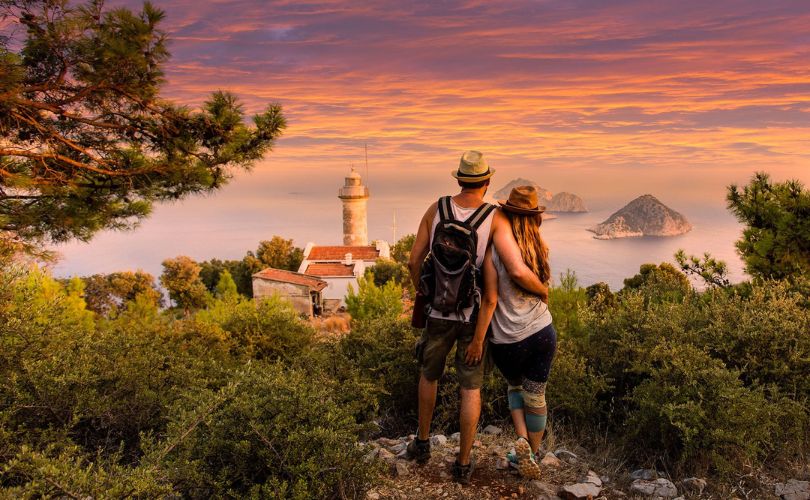 The peak season in Istanbul continues in August. August can be a very busy month in Istanbul. The beginning of the month is particularly hectic.
We urge all travelers to make thoughtful travel plans if they choose to visit Istanbul in August. It is essential to make reservations in advance if you intend to visit popular tourist destinations.
It is when most tourists head to the seaside, leaving cities and hiking trails frequently empty and lodging costs a little lower.
August in Istanbul has weather akin to July's. It will be quite hot and dry. The average temperature remained constant at 23.5 degrees Celsius (74 Fahrenheit).
It will likewise be quite dry in August in Turkey, with nearly no rain.
The easiest and least expensive option to escape Istanbul's awful heat and humidity is to take a ferry excursion.
Key festivals & events – Zafer Bayrami/Victory Day/Armed Forces Day (30th) – Public holiday honoring the triumph over Greek soldiers entering Turkey during the 1922 War of Independence. Military parades, speeches, and ceremonies mark this festive occasion.
9. September Witness Mild Temps, But More Crowd in Istanbul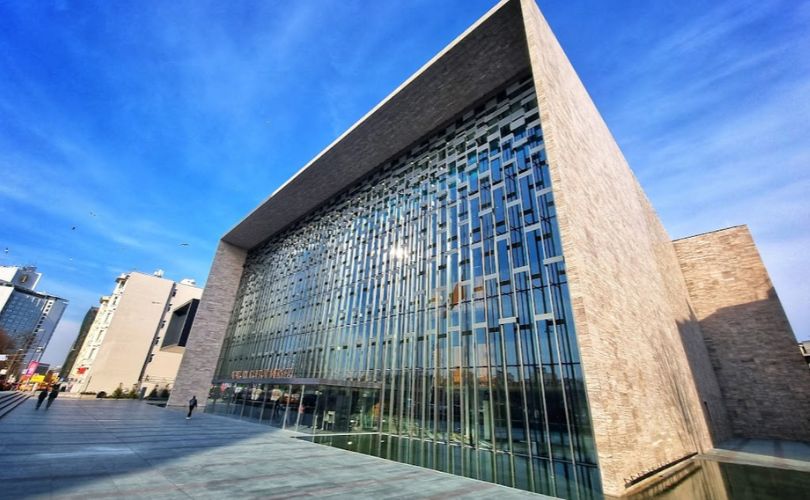 We actually enjoy traveling around Istanbul in September because the busy season is over. Despite the fact that more and more people are now traveling in September, it is still a very peaceful month to travel when the weather is still extremely beautiful.
The summer season appears to be getting longer due to climate change. It currently appears that the pleasant weather will continue until October.
However, given that peak season is shifting due to the good weather, the beginning of September might be rather crowded these days.
Istanbul is no exception, as was previously stated, and September is an excellent month to go.
The weather is arguably even more comfortable than it was during the sweltering summer months thanks to a small drop in average temperatures. Rain is still extremely unlikely this time of the year.
Key festivals & events – Istanbul's cultural calendar also starts to fill up around the start of the school year, particularly in the years that alternate with the Istanbul Biennial. The majority of the city's art galleries, museums, and organizations use that as an opportunity to debut their own fresh exhibits and events.
10. It's Clement Weather in October, and the Last Hurrah for Outdoor Pursuits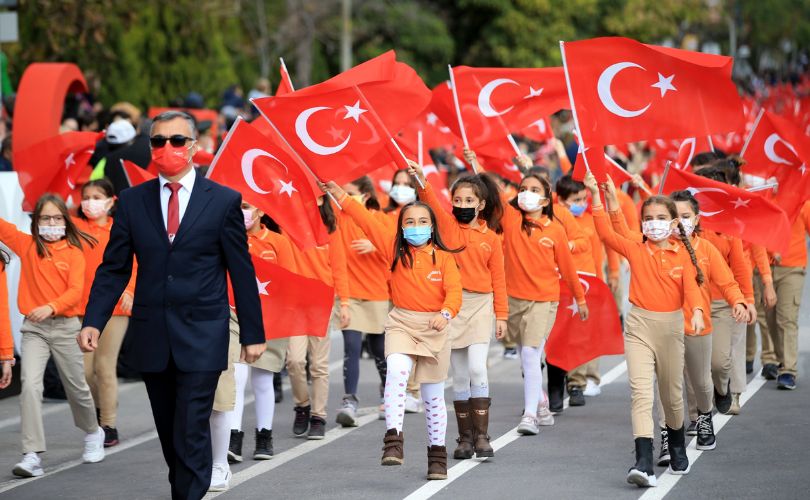 Turkey is generally less congested in October, and the weather is still fantastic along the coast. Thanks to pleasant weather, it's still the best time to travel to Istanbul.
Rapid climatic cooling and precipitation are occurring this time of the year. Istanbul's average temperature will drop to 15.5 °C (60 °F), and the second half of the month can be very chilly.
The autumn school holidays in nations like Germany or the Netherlands can see a major influx in the city of Istanbul.
Key festivals & events – Republic Day is celebrated on October 29. The Turkish Republic was established on this day in 1923. The old Ottoman Empire constitution was repealed and replaced with a new one.
It is a national holiday, thus many small companies, public agencies, and educational institutions are closed. The schedules for public transportation may also change if you're trying to navigate the larger cities.
Parades, public speeches, traditional dance, and fireworks are all used to mark the occasion.
Do not miss the Akbank Jazz Festival. A diverse range of local and international performers specializing in classic jazz. For 10 days, there will be a tonne of performances, workshops, and jam sessions at various interesting and historic locations. Izmir and Ankara also host events.
11. November's Devoid of Nice Days. Expect lesser Crowd in Istanbul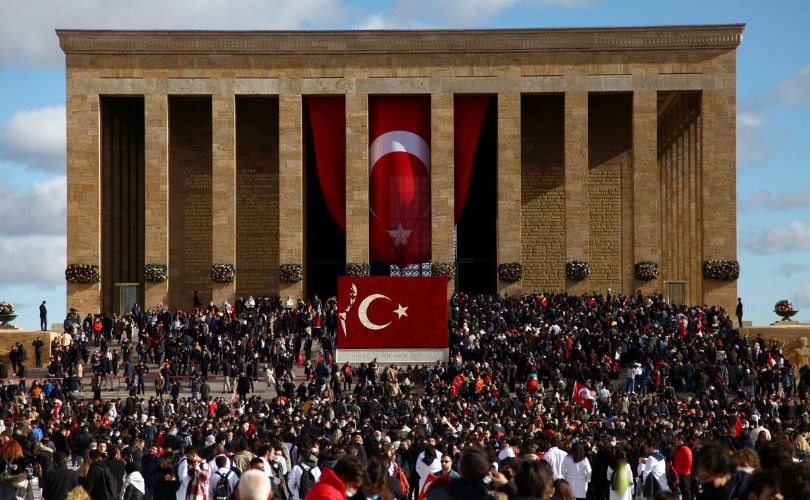 The official low season in Istanbul begins in November. The nation that most of us associate with sunlight and mild temperatures will have experienced rain once again.
Istanbul experiences slightly less rain than the coastal regions on average in November, with an average temperature of 11.5 degrees Celsius (53 degrees Fahrenheit). If you decide to go nonetheless, you might get lucky because November is warmer than ever due to global warming.
If you do choose to visit Istanbul in November, you will travel when there are less tourists around. November is one of the continent's slowest travel months.
Key festivals & events – Kemal Ataturk's death anniversary is commemorated on November 10 with a minute of silence beginning at 09:05 am. This ceremony is done in a more somber manner. The finest spot to witness both and comprehend the sense of pride Turks have in their nation and history is in Istanbul.
For 9 days, the city hosts the Istanbul Art Fair with plenty of paintings – new, old, western, and traditional. This is also the best time to go to Istanbul for literary geeks.
12. December is When the Turkish Hammam is in Full Swing in Istanbul
The entire month is peaceful in Turkey because it is not an usual Christmas travel destination.
Turkish December weather is likewise not wonderful, with lots of rain and little sunshine. With an average temperature of 8 degrees Celsius, Istanbul can occasionally be colder than other regions of the country (46 Fahrenheit).
December is a relatively calm month in Istanbul, and only if you plan to spend a lot of time inside will it be a decent month to visit.
Evenings by the hot grill of an ocakbaş, a typical type of restaurant serving hefty dishes of grilled meats, welcome visitors from the cold. Visits to a hot hammam, or Turkish bath, are also fantastic throughout the winter.
Key festivals & events – The city hosts the International Istanbul Gastronomy Festival. When foodies, 2,000 chefs from more than 25 nations. Everyone else in the industry gathers for three days, it is the largest of its kind in the country.
New Year's eve is celebrated throughout much of Istanbul, especially among younger, more westernized people. Family get-togethers are customarily followed by fireworks displays at famous locations after a large feast and gift-exchanging. Wonderful.
Bottom Line
We hope this guest post gave you a better idea of what to expect when visiting Istanbul. It's worth the trip.
Each season is special in its own way and choosing a time to go can be akin to picking between the vanilla ice cream or the chocolate. There's no one right answer except to make sure you check out both and experience Istanbul at its best.
Also Read: Best Time to Visit Costa Rica