The city of Jackson claims to have a musical legacy and is located halfway between Memphis and Nashville.
Carl Perkins, Big Maybelle, and Lolo are all from this region, and is also the cradle of rockabilly music.
Co-founders of the Hard Rock Café and House of Blues were both born there. It is the name of the song that June Carter and Johnny Cash made popular.
This part of Tennessee is well-known for music as well as many other things, not to be mistaken with the capital of Mississippi and there are plenty of things to do in Jackson.
Jackson is linked to railroad culture by virtue of Casey Jones, America's legendary locomotive hero. Visit the compound that houses his residence and a museum to find out more.
Prepare to visit museums in Jackson that focus on rockabilly culture and musical legends. Don't miss out the theatricals and musicals at the civic theatre or taking a detour to Chickasaw State Park to enjoy horse riding.
Welcome to a city where outdoor pleasure is encouraged. The city is a home to 20 parks, 8 outdoor recreational facilities, and one golf course. With our list of the top things to do in Jackson, Tennessee, you can organize your tour happily and ensure a pleasant visit.
1. Visit Liberty Garden Arboretum to Enjoy Some Quiet Time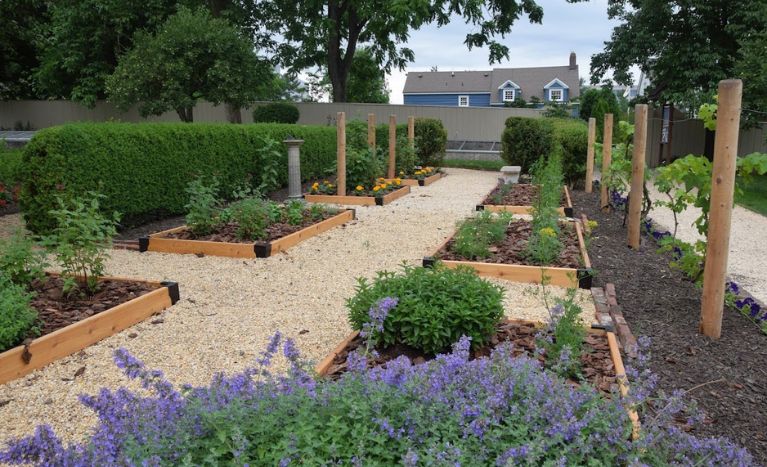 The 14.5-acre Liberty Garden Arboretum and Park promotes jogging while commemorating the lives of veterans who gave their lives in the line of duty. The gazebo's seating area is accessible through a paved walkway and is an ideal way to start off if you're looking for things to do in Jackson TN for free.
The memorial wall honours American service members who fought in the Korean, Vietnam, Afghan, Iraqi, and Syrian conflicts alongside the first two world wars.
President Kennedy's 1961 inaugural address, Martin Luther King Jr.'s "I have a dream" speech from 1963, and President Roosevelt's 1941 State of the Union Address are all on exhibit as the Charters of American Freedom.
A 5,000-pound Cruise missile, a bronze battlefield cross with boots, a helmet, a cannon, as well as bells in the children's garden, are additional features. Stonebridge Boulevard and Channing Way both have parking.
2. Learn about the Rusty's Passion at TV and Movie Car Museum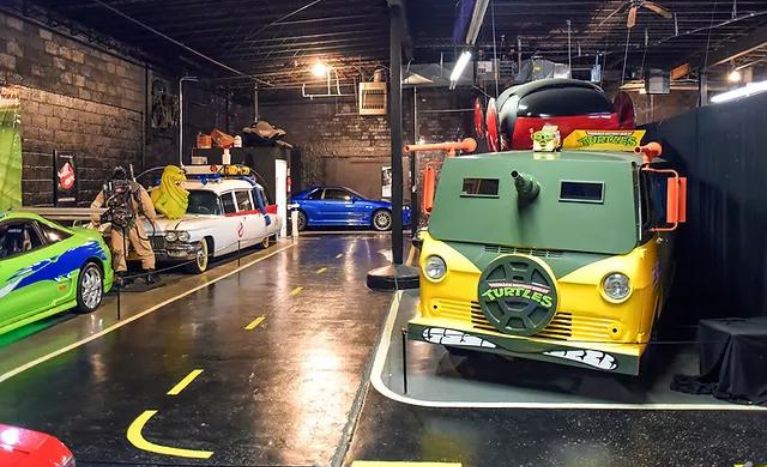 It all began when Rusty Robinson made his first vehicle drawing with a crayon. Rusty bought the first vehicle in his collection when he was 14 years old—a blue 1966 Mustang Convertible.
Twenty-five years later, Rusty owns and runs a museum that features 50 vehicles that have appeared in films and television shows.
Take a photo next to some of the flashy wheels, many of which were used in the movies like Ghostbusters, Batman: The Batmobile, and Fast & Furious.
Before exploring at your leisure, make sure to take advantage of the pleasant little tour with the owner, Rusty, to learn some crucial details about his collection of more than 30 units.
The museum is open Friday through Sunday and is among the top things to do in Jackson TN. The last tour runs at 4:30 p.m.
3. Indulge at the Wildlife and Ecological Awareness at Cypress Grove Nature Park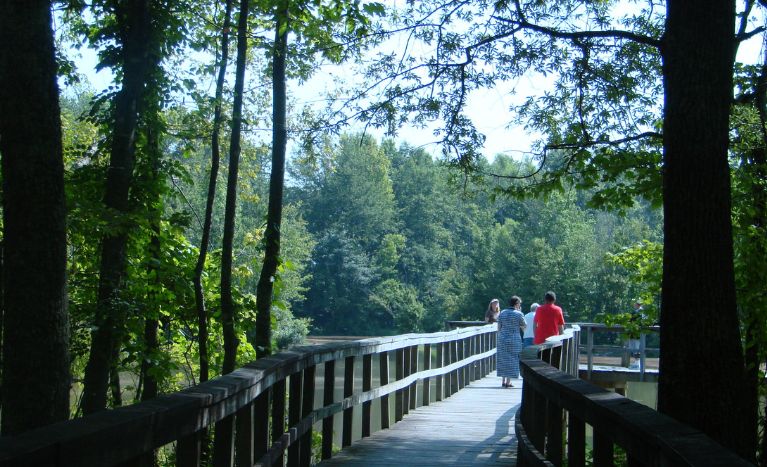 What to do in Jackson TN for nature lovers? Partake into a tranquil stroll through a swamp as you would be using a boardwalk, and this way your feet won't ever get wet.
In addition to the boardwalk, there is also an observation tower, a 25-acre lake, and a pond. These characteristics highlight the ecological order of the natural world and the interdependence of all living beings. You can learn the value of nature and ecosystem through the classes and programmes offered at the nature centre.
Visit the falcon and bat wards where the injured and recuperating are treated. Here is the Aerie Trail Raptor Centre, a haven for wounded birds. The raptor centre and nature park's goal is to teach people about nature, ecology, and their place in it.
Bird slats are excellent for monitoring wildlife like otters and deer as well as waterfowl like ducks and gulls.
4. Attend a Stage Show at Carl Perkins Civic Centre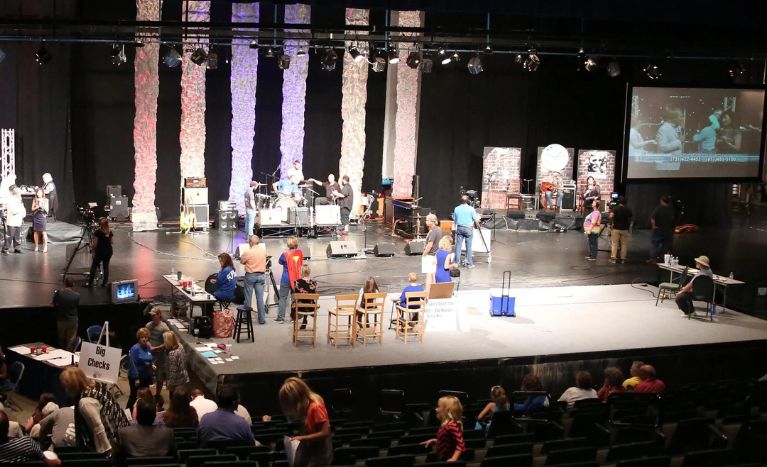 The Civic Centre bears the name of Jackson native and blues musician Carl Perkins is a 2,200-seat auditorium that serves as the Jackson's top tourist attraction city's primary performing arts venue.
The Jackson Sinfonia, Jackson Opera, or a stage performance can be experienced here. It is also the venue of the famed Miss Tennessee Volunteer pageant which is held in November every year.
The Civic Centre bears the name of Jackson native and blues musician Carl Perkins is a 2,200-seat auditorium that serves as the Jackson's top tourist attraction city's primary performing arts venue. The Jackson Sinfonia, Jackson Opera, and various theatricals can be experienced anytime of the year. It is also the venue of the Miss Tennessee Volunteer pageant which is held in November every year.
Numerous well-known performers have featured here since it opened in 1973. The Temptations, Guns n Roses, Jimmy Hendrix, Ricky Skaggs, Cage The Elephant, and Alison Krauss are few of the artists to mention. Visit the official website to view the schedule of forthcoming activities.
5. Unleash your 'Bowling Talent' at Jackson Bowling & Skating Family Fun Centre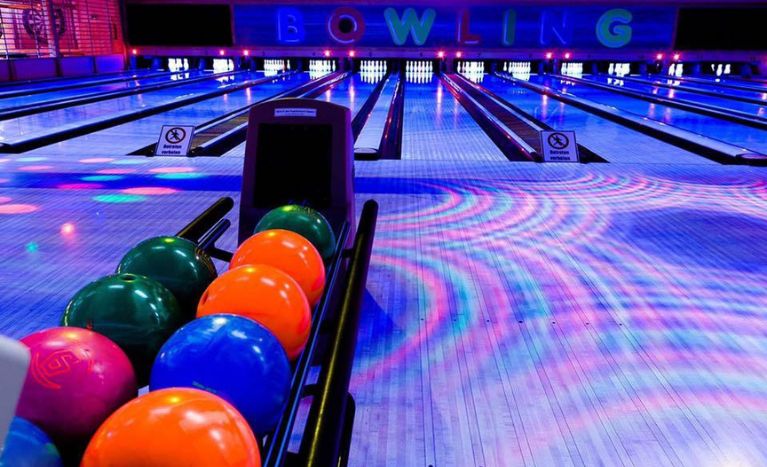 Bring your family and friends along for some fun skating and bowling and among the fun things to do in Jackson Tennessee.
Play mini-golf, laser tag, arcade games, and ride the go-karts. Check out the virtual roller coaster. You can buy food and drinks to fuel up for hours of entertainment.
Birthday parties and corporate events can be scheduled at this playhouse for adults and children. Call ahead for discounts on Wednesday night skates, Thursday "bowling until closing" specials lasting three hours, and Friday and Saturday bowling from midnight to three in the morning.
6. Visit Chickasaw State Park to Hike, Camp, or Play Golf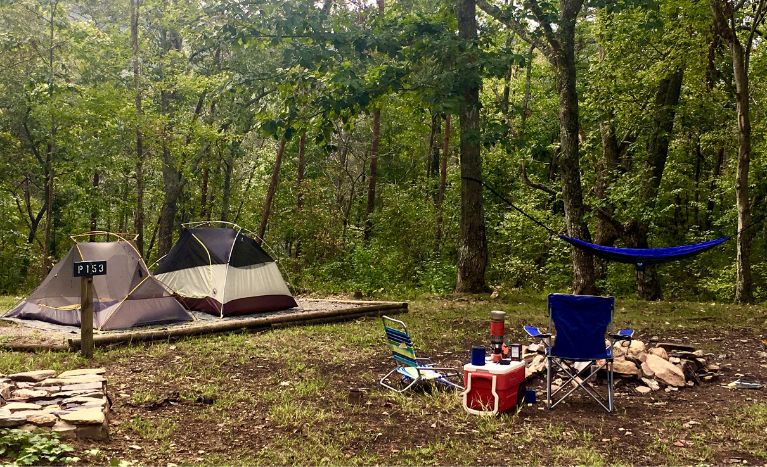 This 1,378-acre of land was initially inhabited by the Chickasaw, an Indigenous tribe of the southern woodlands. Later it was acquired by the federal government in 1818, and is conveniently located just 22 miles south of Jackson.
It is one of the most visited parks in Tennessee's western region thanks to the abundance of activities that this park has to offer.
Start with Placid Lake, a serene location for rowing and fishing. The least strenuous activity is to stroll across the walkway which is lighted and shimmered throughout the year.
While visiting Chickasaw, you may play a round of golf at Bear Trace.
If you like to ride, stay in the Wrangler Campsite circuit. There are several sites with full hookups. On Lake Placid, there is a campground with 29 tent campsites. On Lake Placid, you can also reserve a waterfront cabin, and it is one of the best things to do in Jackson TN this weekend.
7. Tina Turner Museum Gives You Peek into Glittering Costumes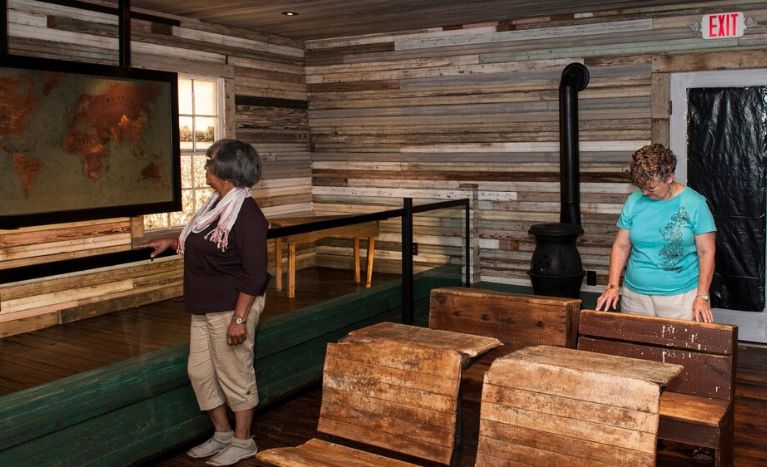 When you approach the Tina Turner museum, you are also accessing the one-room school she attended. The segregated Flagg Grove School was attended by the students up to the 1960s..
The flashiest outfits worn by Tina are on display, along with portraits and her records that won several awards and accolades.
The modest residence of "famous blues pioneer" Sleepy John Estes is right next to the schoolhouse.
8. At the West Tennessee Farmers' Market, buy Organic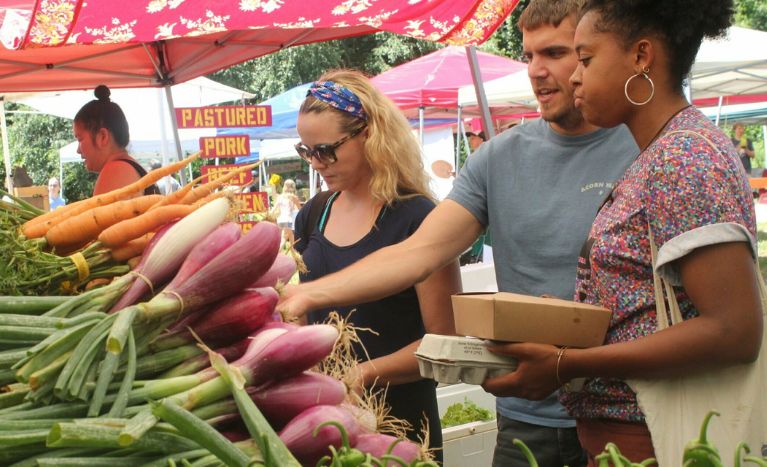 The West Tennessee Farmers' Market is open from May to November, Tuesday through Saturday from 7 am to 4 pm, and is situated between Anderson Park and Jaxon Recording Studio. In Shed #1, buy locally grown food from Tennessee. The bakery items go in Shed #2.
One of the market's permanent vendors, Sheila's Sweet Secrets offers strawberry cream cheese rolls, and among the top Jackson TN attractions.
You might come across southern foods like asparagus and turnip in the market if the conditions are favourable. Fresh pears are among the best fruits to eat in the South.
The market is one of the healthiest and best places to visit in Tennessee to meet locals as it draws over 100000 people annually.
9. Visit Pinson Mounds to See the Highest Mound in the Country
A 14-mile trip from Jackson takes you to Pinson Mounds State Archaeological Park, where you can see Sauls Mound, the highest mound in the US at 72 feet high. And, it is one of the top things to see in Jackson TN.
Mounds are prehistoric structures constructed by First Peoples, as stated in the brief documentary that was shown in the cosy 80-seat theatre in the park. The interpretative displays that describe the mounds' formation between 200 BCE and 500 CE and their purpose are enhanced by the park film.
Some mounds were used for rituals, while others were used as markers to follow the path of the sun.
At the 1,300-acre park, there are at least 17 mounds to be observed. You can get a map of the trails at the interpretive centre and museum which is sculpted to look like a mound.
Wheelchair users can utilise the trail's paved section. The boardwalk loop connects to the mile-long nature trail bordered alongside Forked Deer River.
10. Have a Memorable Shopping Experience at Butler's Antique Mall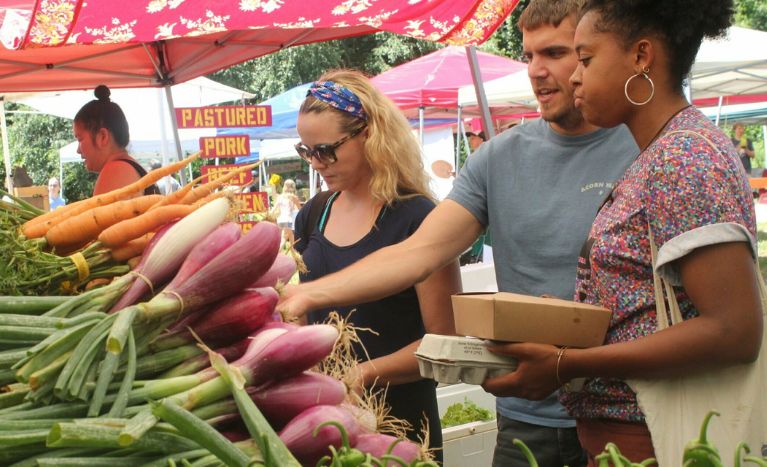 Add Butler's Antique Mall to your list of things to do in Jackson, Tennessee for a unique shopping experience.
It is in close proximity to the downtown area, and is the ideal drive-in mall where you can shop till you drop and even learn about the world of antiques.
Visitors can spend hours browsing galleries packed with exquisite, vintage, and antique items of all worth and type.
Everything is worth it, including the house decor, artworks, silverware, utensils, portraits, suede collection, hardwood souvenirs, brass and copper antiques, including gramophones and vinyl records.
The collections have been meticulously chosen over many years and are of the highest degree.
11. Sample the Finest of Jackson Wines at Century Farm Winery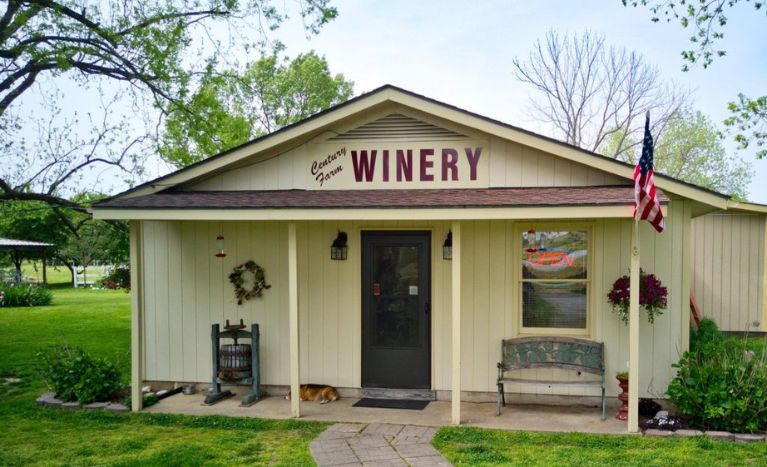 The 13-acre on-site vineyard of Century Farm Winery produces world-class wines. This 150 years old picturesque farm has rows upon rows of cotton, corn, roses, daylilies, and tulips that offer lovely hues all over the grounds.
Every Saturday night from spring to fall the live concerts are hosted at the Winery. Spread out a blanket, have a picnic, and sip a glass of wine from Century Farm as you take in the views and sounds and is among the romantic things to do in Jackson Tennessee.
Savour a wide variety of wines while indulging yourself with the wine-making process from vine to bottle. The Winery is a fantastic venue for social events of many kinds, including weddings and receptions.
12. Marvel at the impressive array of Collectibles at Carnegie Museum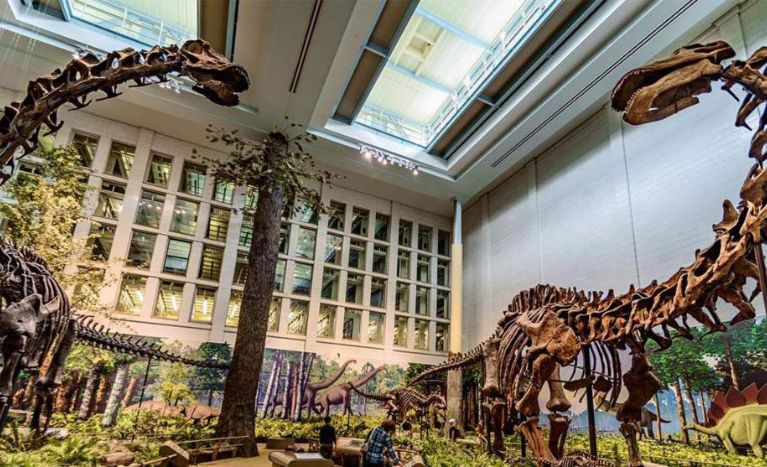 The first public library in Jackson was housed in this majestic Carnegie building. Carl Perkins' first electric guitar, costumes, records, and memorabilia are among the extraordinary collection that displays the life and times of this famous artist.
The museum also honours the careers of artists Tina Turner, Eddy Arnold, and Denise LaSalle as well as blues harmonica artist Sonny Boy Williamson.
The main attractions include the exhibitions that portrays the work of Isaac Tigrett, a native of Jackson who is known for founding the Hard Rock Café and then the House of Blues. Tigrett gathered a lot of the treasures that are on display in the Carnegie Legends Museum and is one of the top Jackson Tennessee attractions.
13. Get Personal with Tennessee Safari Park's exotic Animals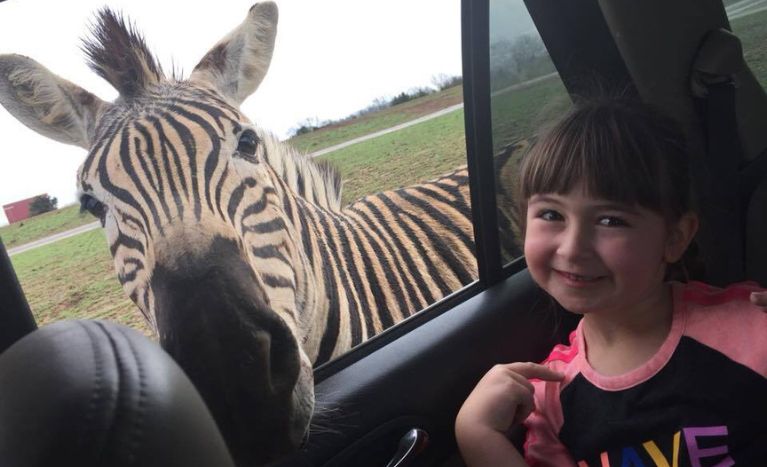 You can purchase buckets of goodies to feed exotic animals at Tennessee Safari Park. Visitors quickly learn that camels and llamas don't hold back, therefore they must eat quickly or they will run out of food.
You can view zebras, antelope, deer, ostriches, and bison along the 5.5-mile safari. Jackson the giraffe, who enjoys carrots, is another person you'll meet.
The fact that this is a well-liked family activity and is one of the fun things to do in Jackson TN with kids.
After your safari, go on a guided tour to interact with monkeys, foxes, wallabies, and koalas. Don't forget to visit the petting zoo. Visitors who partake in interacting with friendly farm animals will definitely love the baby goats.
14. Experience the Best in class and Flavor at Samuel T Bryant Distillery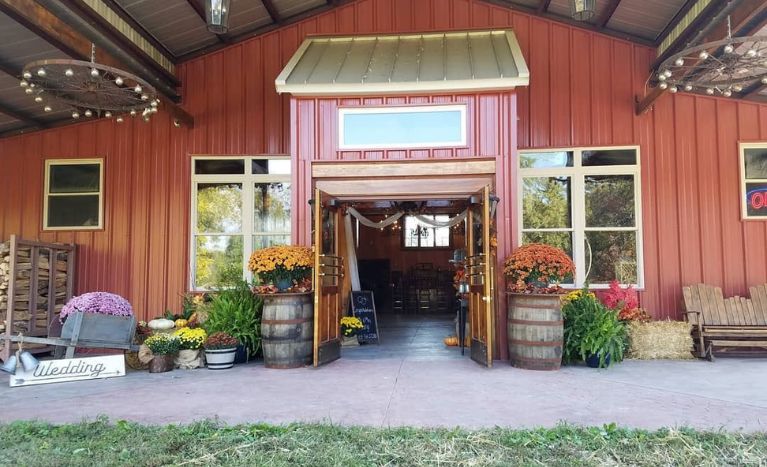 A person of true class must appreciate fine food and learn about regional flavours when they travel.
You'll get the best in taste and quality from Samuel T. Bryant Distillery. Lower Brownsville Road leads to this distillery and is one of the top places to visit in Jackson TN.
They will provide you with free samples of the products they are selling. Tours offered by their amiable, knowledgeable staff are likewise a favourite among visitors.
They have over 20 delightful items on their menu including moonshine whiskey, cognac, cream spirits, bourbons, grap, tequila, and more.
One of their favourites is moonshine whiskey, which is cherished for its apple pie and peach flavours.
15. Sports lovers must add Ballpark at Jackson on Their Bucket List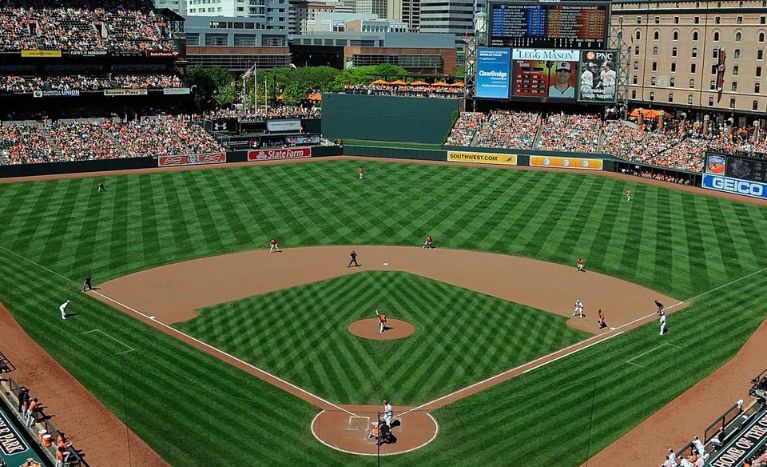 If you enjoy sports, include a trip to the Ballpark at Jackson on your 'things to do in Jackson' list.
You will be urged to cheer here as Ballpark is Jackson's most lively and gorgeous stadium. This big stadium can accommodate hundreds of people and is positioned in a pleasant location.
There is also a snack bar nearby where you can have quick food while watching the infinite number of baseball games that take place throughout the year.
You won't be bored because the venue is always crowded. As the visitors say, there are no mediocre seats in the stadium. Relax and enjoy a terrific game.
16. Experience open-air Shopping at Old Hickory Mall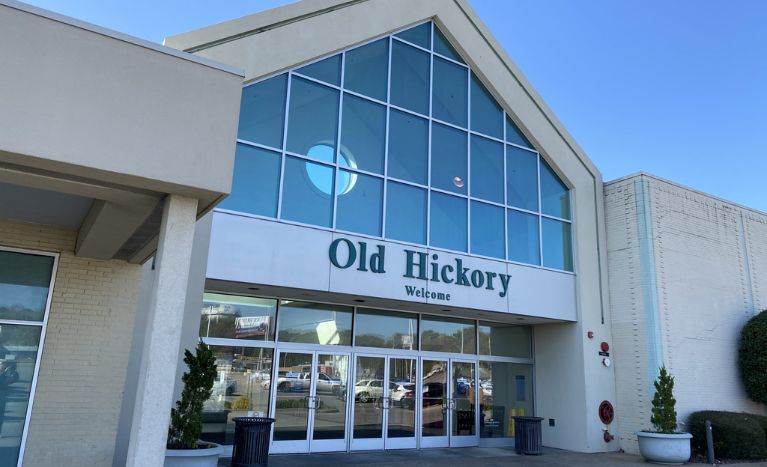 Old Hickory Mall, located off Highland Avenue in northwest Jackson, has over 500,000 square feet of shopping, dining, and entertainment space.
The mall has over three dozen retailers and sells everything from shoes and clothing to jewellery, electronics, and sporting goods, and is one of the great activities in Jackson TN for shop lovers.
The Mall is an excellent shopping arcade with over 70 specialty stores, including Earthbound Trading Company, JCPenny, Belk, Justice, Joy Bridal, and several others.
Chick-fil-A, Chuck E. Cheese's, and Peking Express are among the on-site dining options.
17. Tour the Rock-a-billy Hall of Fame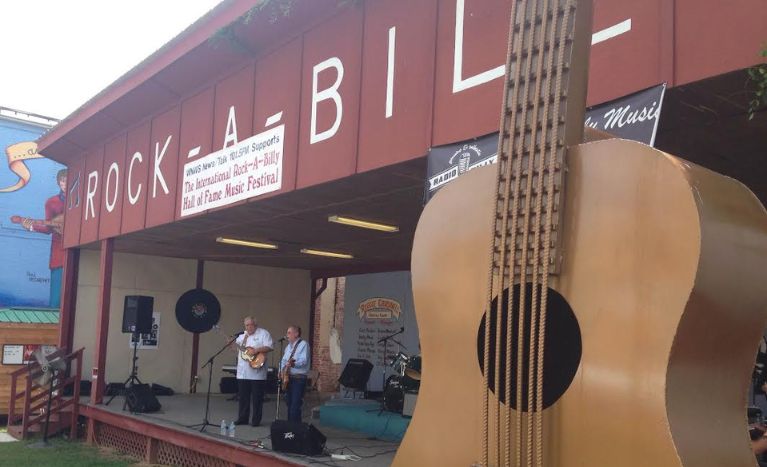 Add a visit to the International Rock-A-Billy Hall of Fame to the list of things to do in Jackson, TN if you have a thing for music.
This paradise may be found on Church Street and is one of the top tourist attractions in Tennessee.
The exteriors will attract you, as they resemble comprehensive murals of famous musicians, bands, and singers.
You'll be in awe of the owners and facilities the moment you step inside. Wall art depicts Elvis Presley, the Beatles, and other Rock n Roll performers, Country singers, and divas.
In terms of memorabilia, there is also a stage and instruments used by notable musicians.
18. Learn about the history of Old Jackson at Casey Jones Village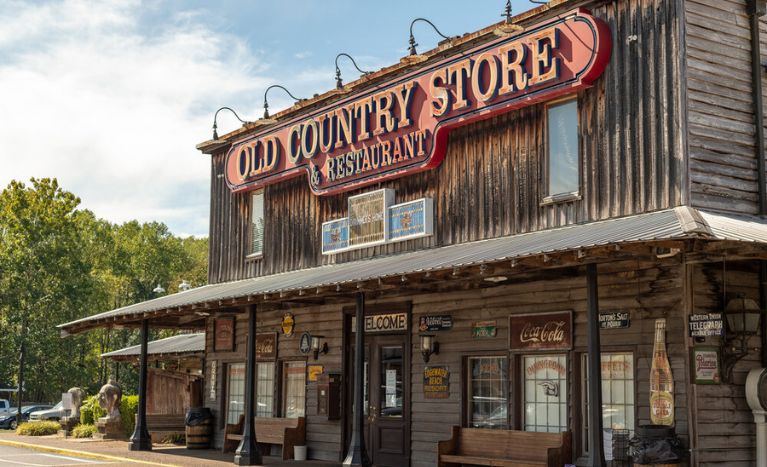 This is an excellent spot to learn about Old Jackson's history and to witness its architecture and daily life and is the #1 Jackson Tennessee attraction.
There are numerous museums, vintage shops, thrift stores, theatres, and heritage places in Casey Jones Village.
Jones' home is here, as is a museum dedicated to Jones, his family, and their memorabilia. In addition, it is a home to several priceless American antiques. There's also a music centre where Casey Jones' life story and music are told.
Climb the trails in the region to witness 19th-century furnishings and royal relics, such as elegant horse carriages. Another highlight is the well-known tourist destination Brook Shaw's Country Store.
19. Enjoy Family's Fun Time at Jackson's Escape Rooms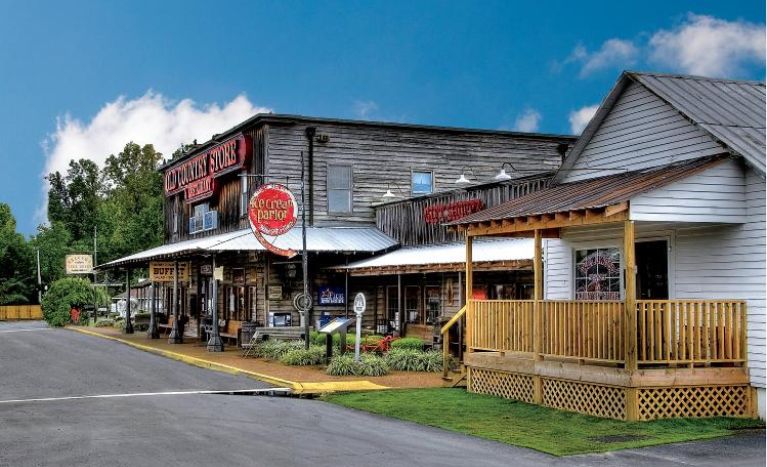 Jackson's Escape Rooms is a great spot to spend time with your family and friends.
Jackson Escape Rooms offers thrilling and entertaining escape room activities and is among the fun things to do in Jackson Tennessee.
The Escape Room's games and riddles will teach you a lot about team building, management, teamwork, and innovation. You will undoubtedly have a good time with your family and be entertained at the end.
The Escape Rooms game pits your wits against the complex riddles, difficult clues, and perplexing secrets uncovered in the rooms.
The Jackson Escape Rooms has five escape rooms to choose from: the Jackson Escape Room, the Mastaba, Escape the Complex, Fenn's Cabin, and the Antidote.
Each chamber at Jackson Escape Rooms has a variety of exciting activities that will keep you coming back for more.
20. Visit the Historic Railroad Museum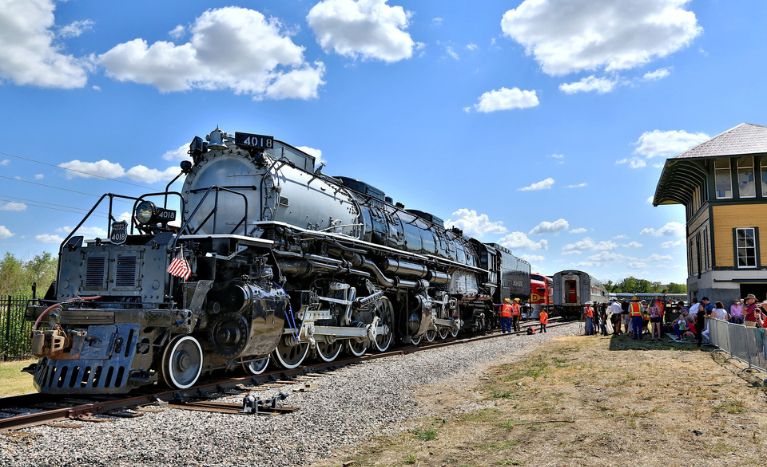 Do railroads interest you? If so, the N.C. & St. L. Railroad Museum should be on your list of things to do in Jackson, TN.
This museum is home to a variety of unique and fascinating rail artefacts. The model trains will attract your attention.
A complete railway city network model is available here. A mini-museum showcases all of the railroad facts and souvenirs.
You can even go into a fully decorated train car and experience the thrill of a train trip.
To obtain a more natural experience, you can even cross the track.
The complicated mechanics and fissures of the engines can lure you to come back repeatedly.
Best Places to Eat in Jackson Tennessee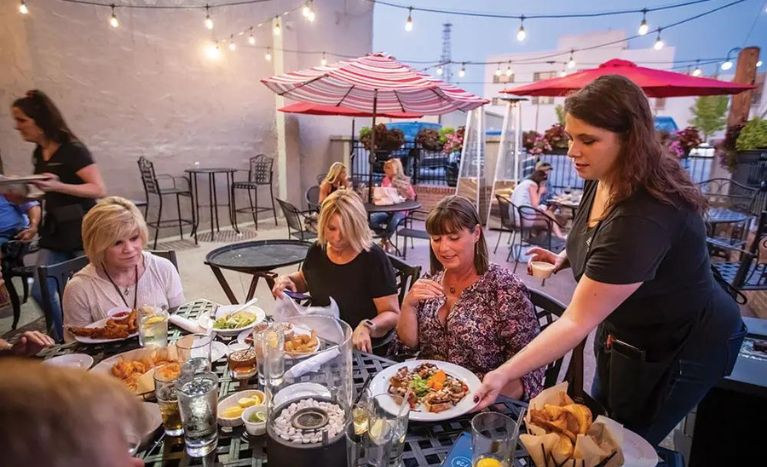 Jackson was formed in the early 1800s by European immigrants in Tennessee before being renamed after Andrew Jackson, a hero of the American Revolution and ultimately the seventh President of the United States. Discover where to eat in this ancient city.
Flatiron Grille and Bistro – It is a popular dining establishment. Flatiron hosts monthly brunch events in addition to a superb seasonal cuisine that focuses on barbecued meat and fish with mild French influences. You must try Shrimp Louie, which consists of fried Atlantic shrimp in a buttery garlic sauce. The same is true of Santiago chicken, a delectable dish made with chicken, ham, and parmesan macaroni that is ideal for a chilly winter evening.
Address – 1160 Vann Dr, Jackson, TN 38305
Reggie's BBQ and Wings – Reggie's BBQ and Wings offers its customers traditional Southern barbecue every day. This 28-year-old establishment specialises in grilling a variety of mouthwatering meats, such as ham and steak. Diners can select from sandwiches stuffed full of juicy jerked pork or chicken or steamy plates of carefully smoked meat.
Address – 292 Parkstone Pl, Jackson, TN 38301
Piccasso – Picasso has received multiple prizes for its pizzas, but the restaurant is more than just food. The Picasso restaurant offers a superb assortment of 'master flatbread pizzas' in addition to a number of excellent pies, spaghetti, and meat meals. Folded pizzas with endless combinations of meats, vegetables, and mouthwatering seasonings are available.
Address – 10 Stonebridge Blvd, Jackson, TN 38305
Tulum – Tulum is a Mexican grill with a twist; only the best local ingredients are used. Tulum draws on the tropical flavours of Cancun, Cabo San Lucas, and San Diego to produce a menu unlike any other Mexican restaurant. The California burrito is stuffed with tempura shrimp, French fries, and guacamole, while the Cabo Catoche chimichanga is crammed with four different varieties of cheese and a variety of meat.
Address – 1319 Union University Dr, Jackson, TN 38305
Best Places to Stay in Jackson Tennessee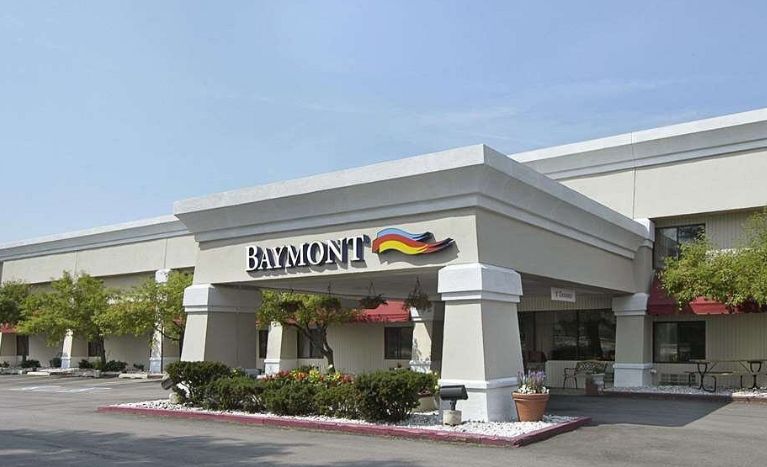 The vast number of hotels in Jackson, TN (Tennessee) may give the impression that there are more than enough options, but this is an illusion generated by the sheer quantity of hotels.
Contrary to what you might initially believe, many of them offer the same services and amenities at the same rates, giving you less options. These 4 greatest hotels in Jackson, Tennessee, are among the most distinctive, charming, and pleasant lodging alternatives available today.
So, if you're planning a trip to Jackson soon, consider staying at one of these top hotels in Jackson Tennessee before booking your reservation!
Baymont by Wyndham Jackson – This hotel has an indoor pool, hot tub, and fitness centre and is 10 minutes' drive from Jackson's downtown and Oman Arena. Its large rooms come with free WiFi. Every room at the Baymont Inn and Suites Jackson includes a coffee maker, a workstation, and the cable TV. Daily continental breakfasts include pastries, fruit, juice, and coffee.
Address – 465 Vann Dr, Jackson, TN 38305
Phone number – +1-731-467-5755
La Quinta by Wyndham Jackson – This Jackson hotel is 4.8 kilometres from Union University and features an outdoor pool, complimentary Wi-Fi, and a daily continental breakfast buffet.
A flat-screen cable TV and coffee makers are available in every guest room and also features an en suite bathroom with a hairdryer. Guests can unwind with a newspaper or check their emails on the computer station located in the main lobby. This pet-friendly property has complimentary on-site parking.
Address – 2370 N Highland Ave, Jackson, TN 38305
Phone number – +1-731-664-1800
Country Inn & Suites by Radisson, Jackson – This Jackson hotel is about 1.6 kilometres from Union University and is located near Interstate 40. A complimentary breakfast is served everyday. There is also free WiFi in all rooms. All rooms have cable TV, coffee maker, a hairdryer and an en suite bathroom. Other amenities include a business centre, a 24-hour lobby, and free parking.
Address – 1935 Emporium Dr, Jackson, TN 38305
Phone number – +1-731-240-6438
SpringHill Suites by Marriott Jackson – SpringHill Suites by Marriott Jackson is located 9.3 kilometres from Casey Jones Village, and offers air-conditioned rooms. Rusty's TV and Movie Car Museum is 11 km away, Cypress Grove Park is 16 km away, and Lawrence is 3.8 km away from the property. The hotel has an outdoor swimming pool, a 24-hour front desk, and free WiFi throughout. Every room in the hotel has a desk, a flat-screen TV, a private bathroom, bed linen, and towels. All units will have a refrigerator. Guests at SpringHill Suites by Marriott Jackson can enjoy a complimentary breakfast.
Address – 2407 Christmasville Cove, Jackson, TN 38305
Phone number – +1-731-240-1500
Conclusions
We hope this article has given you an idea of what to do in Jackson. This is just a starting point, a primer to help you plan your trip and make the most out of your experience. After all, travel is about so much more than just ticking off famous landmarks – it's about creating memories that are worth cherishing. So go ahead – create those unforgettable experiences.
We can say a lot about the city, its heritage and its vibrant present. And to appreciate it all, the best way is to be here in person. An ideal itinerary will take you from one sightseeing spot to another without much fuss. We've written this list to help in creating your schedule.
See More in Tennessee:-