Franklin is a small town whose current appeal is frequently linked to its history. There are continual reminders of its significance in restoration, from Civil War battlegrounds occupied by historic structures to antique shops and a renovated factory. There are plenty of things to do in Franklin TN. With a tour of a plantation, a walk over a battlefield, or strolling the historic downtown, Franklin's legacy is tangible and relatable.
History is just one of the factors that have helped to put this picturesque town on the international map.
Franklin, which is only a 30-minute drive from Nashville, is far from the city's bustle and also far away enough to offer you a tranquil cadence.
Whatever country music you might hear, there's more country in this Music City suburb. Perhaps this is one of the reasons why celebrities, artists, and Rockstar's choose to call it home. 
Dare yourself at SOAR Adventure Tower, or catch a bird's-eye view of the city from a hot air balloon flight or a trek to the top of Winstead Hill, and explore a plantation home's war-torn basements. You'll be up, down, and whirling around as you explore Franklin's attractions and pastimes.
Here are the 15 top things to do in Franklin TN –
1. Get Indulged in an Interesting Tour Guide of the Historical Lotz House!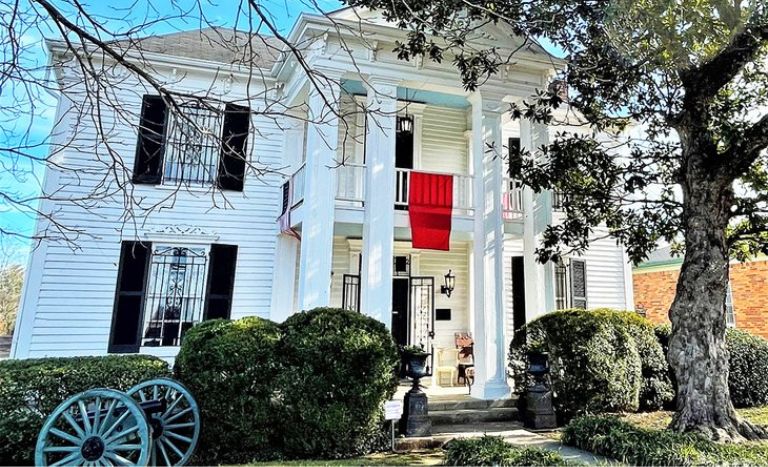 One of the number 1 rated attractions and the best things to do in Franklin TN is located at the heart of downtown. The venue was ground zero for the Battle of Franklin.
Johann Albert Lotz, a German immigrant, built the house in 1858. Mr. Lotz was a master carpenter and a piano manufacturer by trade. His residence acted as an "exhibition" for possible clients who were interested in offering a contract for his woodwork services.
Why you should go – The story of the very tiring times, the family, and the exquisite antiquities from the Civil War era are all nestled in the Franklin downtown area.
The Lotz House has been on the National Historic Register since 1976, and is the best things to do in Franklin Tennessee for history and art lovers.
The venue has been "the epicenter" of the Battle of Franklin, which took place on November 30, 1864, and was the key battle in the Civil War.
What to do – When you walk in, you'll notice the damage caused by crossbow bolts crashing through the house, as well as countless traces of blood on all of the floors. You'll also hear about the family, Johann Lotz, the Master Worker, who built the house by himself, how the family survived, and how the terrible struggle affected them for the rest of their lives on this tour!
2. Imagine Being Hunkered in the Cellar of the Carter House!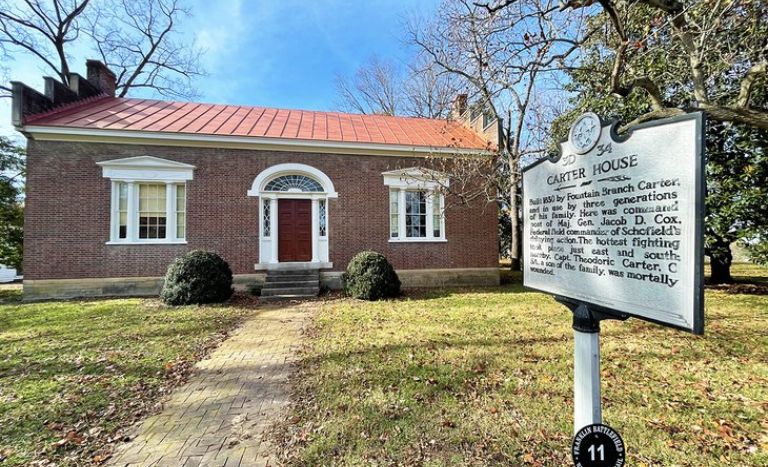 Just next to Lotz House is another testimonial of a once-in-a-lifetime event that unfolded on November 30, 1864.
The Carter and the Lotz family sheltered in the basement, anxious for the gunfire to end while gunshots and cannonballs rained down on their home.
Why you should go – If it's difficult to envision what life was like for Fountain Branch Carter, the home's owner, his wife, and their 12 children.
A tour of the Carter House State Historic Site will give you a heartfelt glimpse. The bullet holes are still visible, as well as the open spaces that are penetrated by cannonballs.
The conflict was brief, but it resulted in a large number of losses, with 10,000 people killed or injured. One of the Carter boys, Tod Carter, was a soldier who succumbed to the bullet injuries in his childhood home.
What to do – Tours of the house are 60-90 minutes long and showcase the house, lawn, and compounds, which include a simplex slave quarter and a smokehouse. Examine the issue of slavery.
Inspect the home closely and you will notice hundreds of bullets pierced inside the historic home. It was mind-boggling to consider how badly the house would have been devastated during the war. You must visit here, as this is one of the best things to do in Franklin TN for art and history lovers.
3. Experience the Heroics of the Battle of Franklin at Carnton Plantation!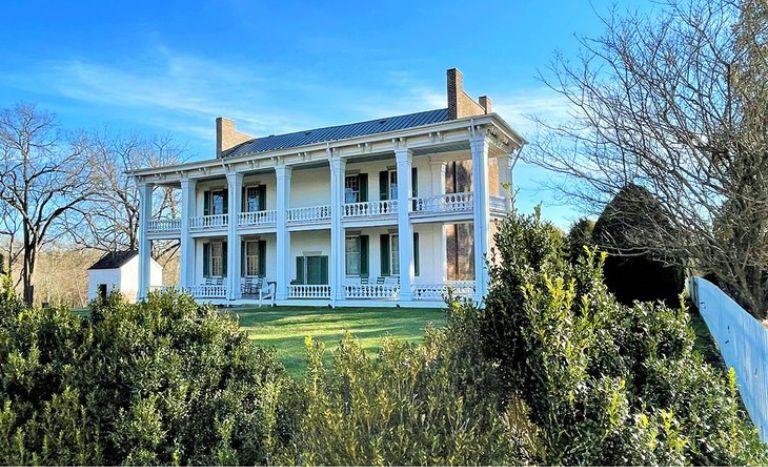 Carnton Plantation will be eternally remembered for the horrific events of the Battle of Franklin. Its blood-stained hardwood stairs to its somber white back porch are all the witnesses of the 5-hour Mayhem that wreaks havoc in the city of Franklin.
The McGavock family home overlooks hundreds of acres that became a deadly battleground, slew thousands of troops, and affected generations after that. Tripadvisor counted it one of the top 15 things to do in Franklin TN.
Why you should go – After the war, the Carnton House property operated as a Confederate field hospital, and one of the largest Confederate cemeteries.
Even after the rehabilitation, the blood stains can still be seen on its floors at Carnton House.
The bodies of the four Confederate generals who succumbed in the conflict were exhibited on the famed back white porch.
What to do – The Carnton Plantation home is ideally located on the edge of the field, where it originally looked out over the hundreds of acres.
Visitors will also see a cemetery to the left of the parking lot. The McGavocks of Carnton Plantation is buried here, as with over a thousand Confederate troops who fell in the Battle of Franklin.
It grew to be the country's largest privately-owned Confederate cemetery.
An admission ticket is necessary to tour the mansion and grounds in detail. The tour is given by professional tour guides who are well-versed in the history of the house. For more information on admission, visit the website here.
4. Visit the McGavock Confederate Cemetery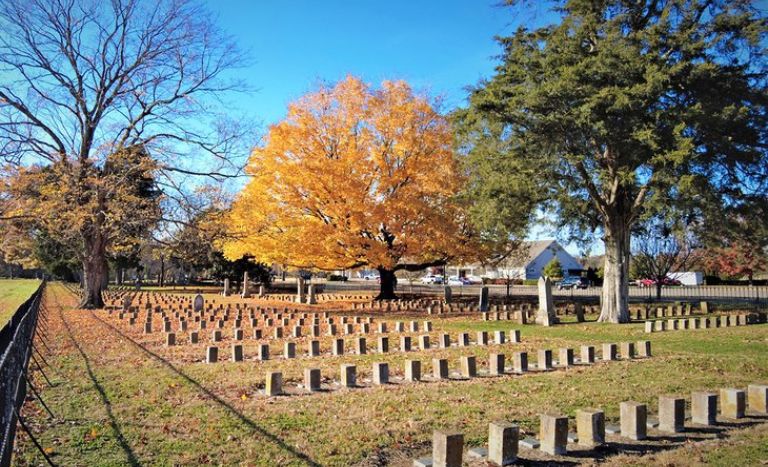 Just adjacent to the Carnton Plantation are the ruins of the tragic 'Battle of Franklin'. Nearly 1,500 soldiers are buried in the two-acre McGavock Confederate Cemetery, which was named after the family who lived here for decades.
Why you should go – The cemetery, which is located off Lewisburg Pike in Franklin, is arranged by the states represented by Confederate troops. The buried soldiers are the ones who died in the horrific 'Battle of Franklin' on November 30, 1864.
Mississippi has the most dead (almost 400), followed by Tennessee, which has 225 troops buried and buried here.
Missouri, Florida, Arkansas, Louisiana, Georgia, Georgia, North Carolina, Kentucky, Texas, Mississippi, and South Carolina are among the other states represented.
What to do – If dark tourism is your thing, visit the Confederate Cemetery. Tripadvisor quoted it as one of the top things to do in Franklin TN. Take the hour-long guided tour of the house, the graveyard, and the outbuildings to peek into the once-in-lifetime event.
5. SOAR Adventure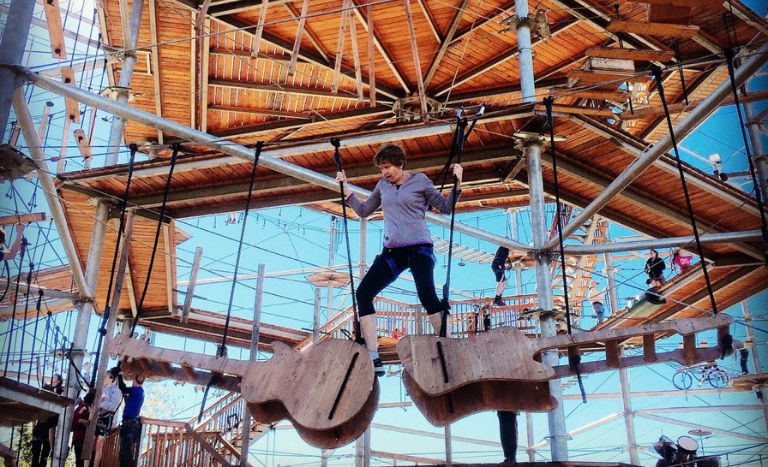 If you're looking for fun things to do in Franklin this weekend, and that too with kids and families, you should take a visit to SOAR.
Not as big as its Nashville counterpart, but it is the ideal destination for your next adventure in the city.
Why you should go – The SOAR Adventure Tower is a four-level entertainment park with over 100 climber features. Kids can play at the bottom level. Parents can assist young children in having fun while overcoming hurdles by increasing the complexity of each level.
At the highest level, you will need to accomplish mental and physical feats on drums, trapeze, hoops, rope bridges, and cliff simulations. This is teamwork and you can achieve this feat with your friends and family. It does require some grit and concentration. These is the best family things to do in Franklin TN.
What to do – Visit the Music City, and indulge with your kids at 18-hole miniature golf that offers musically themed holes and custom designs.
Or simply partake in the rope climbing which creates a safe and interactive atmosphere featuring 4 stages and 110 climbing squares. This will definitely challenge you and your kids physically and mentally.
6. Take a Stroll Down the Main Street in Franklin Historic District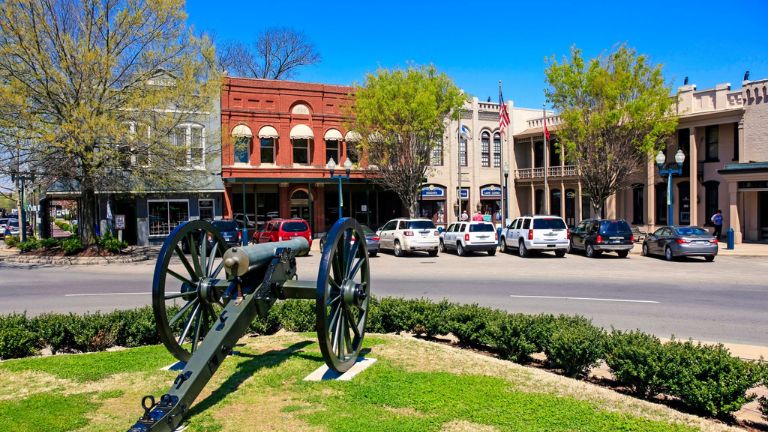 The Lively Main Street, which is located on the town square and dominated by stunning Victorian buildings, offers more than just its historical past. You will find specialty boutiques, eateries, vintage stores, theatre, and the arts, and it is never a dull day here.
Why you should go – Downtown Franklin has the ideal game shop for both young and old. With a large assortment of board games, card games, and skill games, your friends and family will be entertained for hours. A great destination for families and those looking for a new adventure for game night.
It also offers a variety of possibilities for finding the perfect piece of art.
Besides, there are microbreweries that have sprouted up along downtown streets to feed the thirst of locals and visitors seeking a one-of-a-kind suds experience. If you're searching for a craft beer or something a little more rowdy and darker, you'll have plenty of alternatives to select from.
Definitely, one of the best and free things to do in Franklin TN!
What to do – This 16-block National Register neighborhood is laced with over 100 eclectic stores and restaurants. It features brick pathways and an ideal array of Victorian buildings.
Shop at vintage and art galleries, souvenir shops, book stores, and boutiques, or attend a festival honoring Franklin's renowned artists on the first Friday of each month.
Downtown Franklin hosts Main Street Brew Fest in March every year. You have the chance to sample some of the best local, national, and international beers, as well as some exquisite Irish scotch. You must surely visit if you are planning on some cool things to do in Franklin TN.
7. You Need an Entire Day to Ramble at Leiper's Fork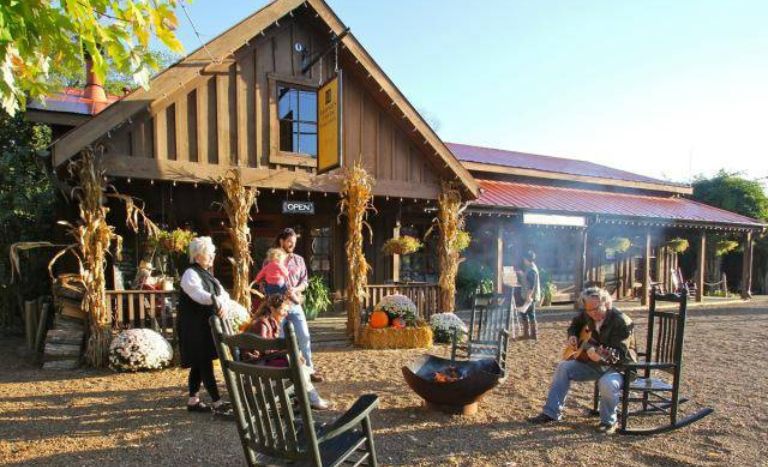 If you are from a small town you become habituated to a certain level of old-town charm.
Imagine this if you haven't been: A charming little community with rolling green hills and campfires located off the Natchez Trace Parkway.
There are art galleries where you can spend hours engaging with artists while sipping hot tea. You can eat at the famous "Table of Wisdom," which has been home to residents for over 100 years now.
Above all, you'll be treated to the kind of southern friendliness you thought had perished. This is one of the most memorable and best things to do in Franklin TN.
Why you should go – Add the beautiful community of Leiper's Fork to your itinerary if you are looking for a genuinely Tennessee experience. This Williamson County treasure is a homegrown blend of stunning environs, heritage, and Southern cuisine.
What to do – Visit 'The Table of Wisdom' on any given morning, to try their biscuits & gravy, which is said to be the best in town. You'll find a group of gentlemen gathered around here catching up on the locals and greeting everyone who goes through the door.
Serenite Maison is a must-see for anybody visiting Leiper's Fork! It has hand-selected treasures such as gems, chairs, and tapestries that are rare not just in this town but in the entire country.
Instruments such as a 1944 D-28 George guitar, a 1934 A-4 Fender Violin, and even an 1863 Everly Brothers acoustic stand on the wall, ready to be played. Despite the best attempts of some of the biggest names in music to purchase them, these musical treasures are not for sale.
Do not forget to take a tour to the Leiper Fork's distilleries where you can grab a taste of the finest bourbon spirits. This is one of the things for couples to do in Franklin TN.
8. Shop, Dine, or Catch up on Some Live Performances at The Factory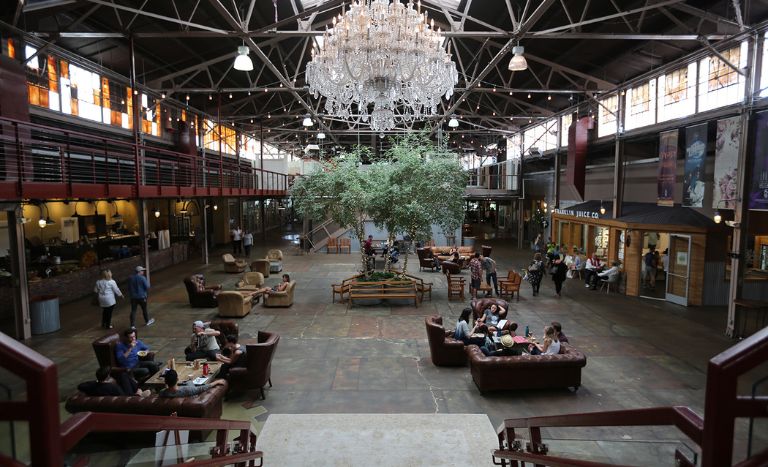 Across the square and less than a mile down East Main Street is the ancient Dortch Stove Works facility, constructed in 1929. The aim was to manufacture electric ovens as they became a common fixture in American life.
A local visionary saved the abandoned building from demolition in 1996 and renovated it.
The Factory at Franklin is now a popular location for feasting and shopping, creative arts and concerts, live music, theatre, and a great farmer's market every Saturday. This is also one of the best things to do in Franklin TN this weekend.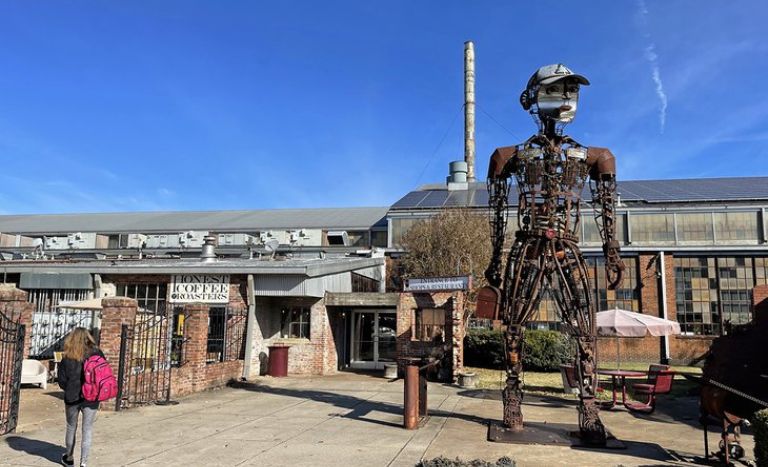 Why you should go – The historic Factory, which dates back to 1929, is a collection of 11 Depression-era factories and warehouses that have been transformed into one of Tennessee's most unusual shopping, culinary, and nightlife attractions.
Restaurants, antique shops, art galleries, one-of-a-kind retail businesses, theatre, working artists, farmers markets, and much more can be found in this area.
What to do – Its 100-plus business makes up an eclectic mix of cafés, concert halls, live theatre venues, antique stores, and artworks. Some of the best attractions include – The Liberty Hall, the Factory's largest event venue, which routinely integrates with the Heritage Chamber; the Jamison Theatre; and the Little Theatre. If you are looking for some cool things to do in Franklin TN, you should definitely be here.
9. Catch the First Ray of Sun From Natchez Trace Highway
One of the perfect outdoor things to do in Franklin TN is a cruise along the 444-mile scenic highway that links Natchez with Franklin and Nashville.
Visit the award-winning Natchez Trace Parkway Bridge, a 1,572-foot-long concrete double arch, which is recognized as the best highway in the US.
The bridge is located 10 miles from downtown Franklin and nine miles from the line's northern terminus in Nashville. The bridge spans a wooded valley and offers spectacular views.
Why you should go – One of the most scenic drives in the United States is this recreational road that passes through 3 states. A drive down the Natchez Trace Parkway can be an unforgettable adventure.
This historic highway was the part and parcel of native Americans, Confederate and later allied soldiers, and slave traders.
It may not occur to you at first, but driving along the Parkway is equivalent to driving down a thousand years-old path deep in history.
A car can travel the whole 444-mile length of the highway without seeing any industrial structures, stoplights, or any other indicators of modern life.
What to do – Nature lovers need to get up bright and early to catch the dawn on the Natchez Trace Parkway. It is the perfect time when the crimson red clouds frame the picturesque vistas of the countryside, and is one of the best things to do in Franklin TN today.
It's also a popular bicycle trail, with camping for cyclists alone and spectacular vistas.
10. Switch Your Travel Mode to Exploration and Adventure at Timberland Park!
Once you're through the Natchez Trace Parkway Bridge, less than a mile away is another outdoor recreational area offering 3.5 miles of picturesque hiking trails.
It is one of the best things to do in Franklin TV for birdwatchers, wildlife crews, and hikers. A paved trail weaves its way through the estate, culminating in a magnificent viewing pavilion.
Why you should go – It's a lovely place to visit on a sunny afternoon. It is a gorgeous pet-friendly destination with a paved route that makes its way through the property and terminates at a scenic observatory pavilion, as well as other trails that connect to more distant portions of the Park. Als, this is one of the free things to do in Franklin TN.
What to do – A visitor center is located at Timberland Park. Trekking, and bird and wildlife discovery are all popular activities for visitors.
You can easily spot deer, raccoons, foxes, wild turkey,s and exotic reptiles.
A Handicap accessible trail winds through the forest, crossing several benches, a camping site, and an overlook pavilion. Of Course, one of the fun things to do in Franklin TN this weekend.
11. Pay Homage at the Winstead Hill Park Memorial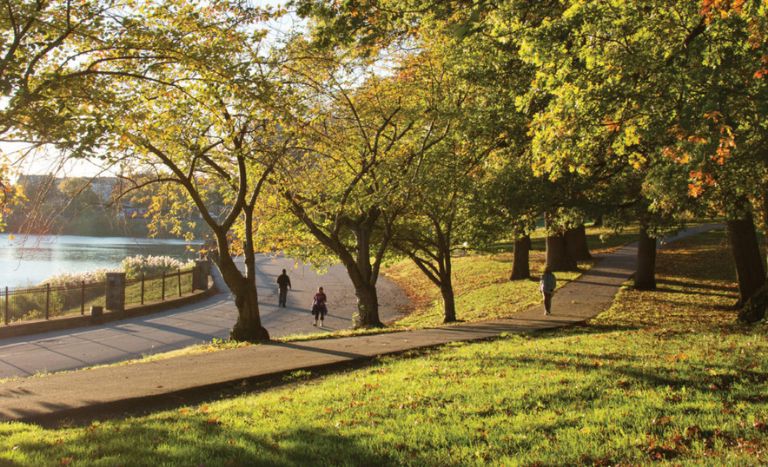 Located 2 miles to the south of Franklin is the 60-acre historic battlefield that honors the Battle of Franklin.
More than 100 years ago, thousands of Confederate soldiers assembled here under the flag of the Army of Tennessee.
Why you should go – This small city park in Franklin, right off US 31, offers a good mix of the war memoirs and well-kept walking and jogging tracks.
The monuments and enormous illustrations near the park's main entrance depict the tale of Civil War battles that took place on these same grounds.
There are restrooms available. A few benches are positioned along the trail for rest and observation. This park does not charge an entrance fee. You should definitely visit here if you're planning on some free things to do in Franklin TN.
What to do – Learn more about the Civil War via the hilltop map, memorials to states that buried Confederate soldiers, and tributes to six military leaders who were killed.
Winstead Hill Park is a calm spot where tourists can enjoy a walk on a large paved trail, in addition to its historical significance as a national historic site. While strolling and pondering on your visit to Winstead Hill, you can engage in wildlife observation and bird watching.
12. Ace the Adventure with Balloon Ride
West Tennessee Hot Air Adventures offers a balloon ride that gives you a glimpse of the valleys and hidden lakes. It is one of the most popular things to do in Franklin Tennessee.
Why you should go – If you're a family that loves adventure, then this is one of the most fun things to do in Franklin TN.
As you soar over the Tennessee countryside in a hot air balloon, you will have an unforgettable experience. You might able to have a bird-eye view of the wildlife, the scenic nature, and the hidden lakes,
What sets Middle Tennessee Hot Air Balloons apart from the competition is that they own and fly their own balloons. They have been into the business for the past 41 years. So you can rest assured that you'll be in good hands.
What to do – The company offers two trips every day between April and November when the temperature and the wind conditions are ideal for the ride.
If you want to get a hands-on scenic view, book the Dawn Patrol ride which is only available in the morning time. You would be launched in the utter dark, at the crack of the dawn over the Tennessee Horizon. What a great way to start your day as you would be rubbing shoulders with the birds!
13. Book Yourself a Memorable Live Performance at Franklin Theatre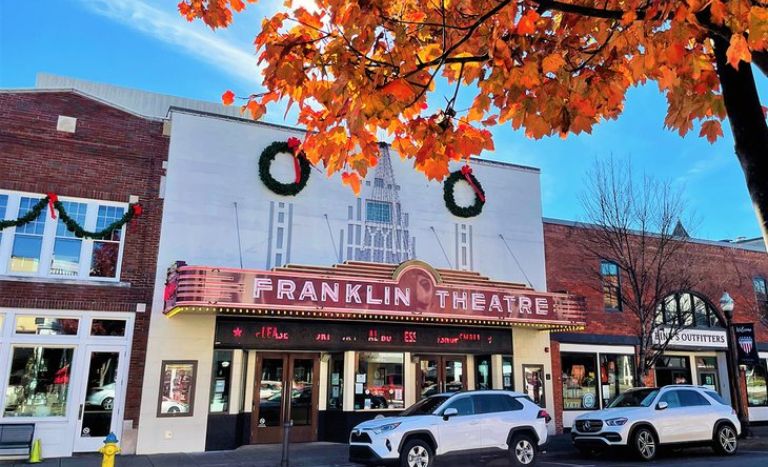 Located in the Franklin Downtown area is a century-old 300-seater live entertainment venue, which had never been shut until for a few months in 2007 for restoration.
Since then it has been an iconic downtown landmark that has entertained generations of locals.You can book a slot for your loved ones, as this is one of the best family things to do in Franklin TN.
Why you should go – The moment you step inside you'll take a tumble for the good old days. The 1937 retro art movies and live music venue is regarded as the Crown Jewel of Franklin's Main Street by locals.
The theatre is now regarded as a state-of-the-art concert venue, showcasing a variety of musicians such as Sheryl Crow, Jimmy Brooks, and Joshua Isbell. It was restored in 2011 that garnered national headlines. Since then, the magnificent small theatre is quickly establishing itself as a cultural and entertainment landmark.
What to do – The Franklin Theatre streams new and classic releases almost every day of the week.
Award-winning live theatre, comedy performances, and special events such as Super Bowl telecasts, The Rocky Horror Picture Show, and other creative gatherings are part of Franklin Theatre.
Every single seat in this 322-seater theatre is amazing. There are also table seats, recliners, and a wine bar to elevate a regular movie night into something extraordinary. Book a slot here and it would be unforgettable with your better half, as this is one of the most romantic things to do in Franklin TN.
14. Take a Hike at the Former Elegant Stable at Harlinsdale
The Park at Harlinsdale Farm is a 200-acre property that opened to the public very recently. The Harlin family held the site prior to 2007 and utilized it as a breeding farm for Tennessee walking horses.
Why you should go – If you have a thing for horses, and horse races, this is one of the best things to do in Franklin.
This farm, which is known for growing Tennessee Walking Horses, has delivered some of the best in the breed, with several show wins.
This historic farm was a breeding ground for Midnight Sun, the million-bounty stallion who won 10 Grand Championship titles.
What to do – The farm amenities include a three-acre pond, a four-acre dog park, three miles of turf track paths for walking and running, and a racecourse arena.
You can also take a hike to Aspen Grove Park which is only three miles away. A paved trail that runs alongside Spencer Creek on this 14-acre property is a must-see attraction. It is also one of the most kid-friendly things to do in Franklin TN. There is a kids' playground, and picnic tables for families.
15. Awake the Artist Inside You at Gallery 202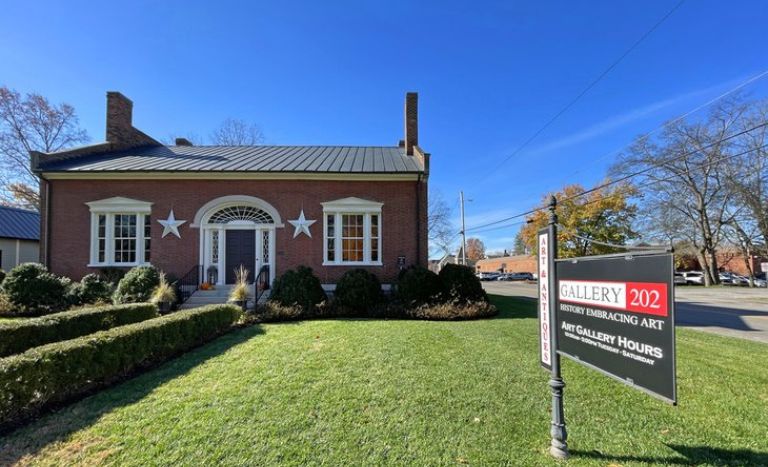 The most famous and historic art gallery in the city has served many generations. According to Tripadvisor, this is one of the best things to do in Franklin TN. It is home to over 100 painters, sculptors, jewelry makers, and fashion designers.
Why you should go – Clouston Hall was a magnificent home built for the Clouston family and has served history for 200 years ago. It served as one of 44 hospitals that tended to injured and martyred soldiers during the Civil War.
The Clouston family designed the charming house as a "townhome" where they could hold social gatherings. At least three presidents of the United States have visited Clouston Hall for community interactions with friends and colleagues.
What to do – See the artists, gain knowledge about their works, and feel free to browse and converse about them. The gallery, which is often utilised as a performance space, has two floors dedicated to antiques and decorative arts. You can go anytime, anyday, and is one of the free things to do in Franklin TN.
What to Eat in Franklin Tennessee?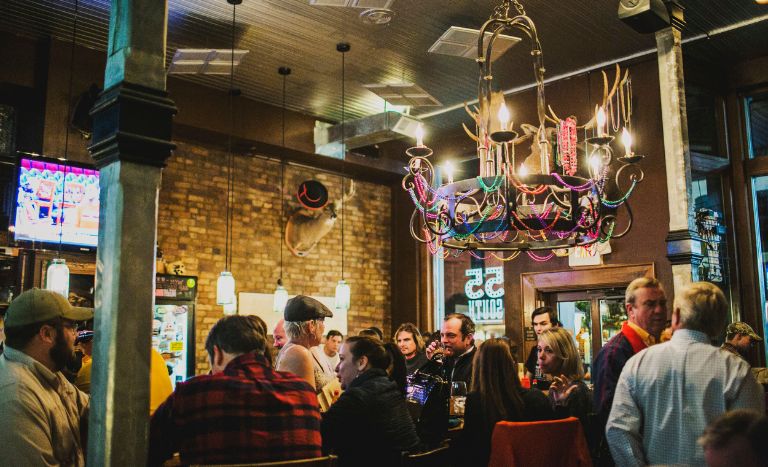 Franklin is a lovely town just south of Nashville that is home to a slew of centuries old neighbourhoods. There are also a growing number of ingenious new eateries that are injecting new life into traditional Southern fare. Here are the top restaurants in Franklin that you should visit.
55 South – The menu consists of a range of Southern bar snacks and classic New Orleans cuisine, ranging from barbecued ribs and po'boys to bisque and goulash. This restaurant is named after the highway that connects Memphis and New Orleans.
Address – 403 Main St. Franklin, TN 37064
Cork & Cow – The high-end, independently owned steakhouse features a variety of steak cuts that are cooked over a hickory and pecan wood fire and served with lemon, butter and sea salt. The menu contains an excellent array of other recipes, including bacon, chicken, and crab dishes, for a restaurant that excels in steaks.
Address – 403 Main St. Franklin, TN 37064
Meridee's Breadbasket – Merridee's, a long-time popular bakery in the city, is known for its nutritious, organic dishes as well as its community-oriented vibe. The menu includes a range of lunches, salads, cheesecakes, pastas, brownies, pastries, and croissants, as well as daily specials that change frequently. Go for Apple Bacon Panini which is made with apple, bacon, and blue cheese.
Address – 10 4th Ave S, Franklin, TN 37064
Wild Ginger – Wild Ginger serves a wide variety of Japanese cuisine. Its huge sushi buffet is well-known. Choose from a variety of sushi rolls, such as the 'Emerald Lust,' which features beef tartare and avocado wrapped in white rice and topped with yuzu and egg. Apart from sushi, the menu offers a wide range of sirloin, turkey, pork, chicken, crustaceans, hamburgers, rolls, and soups.
Address – 101 Market Exchange Ct, Franklin, TN 37067
Where to Stay in Franklin TN?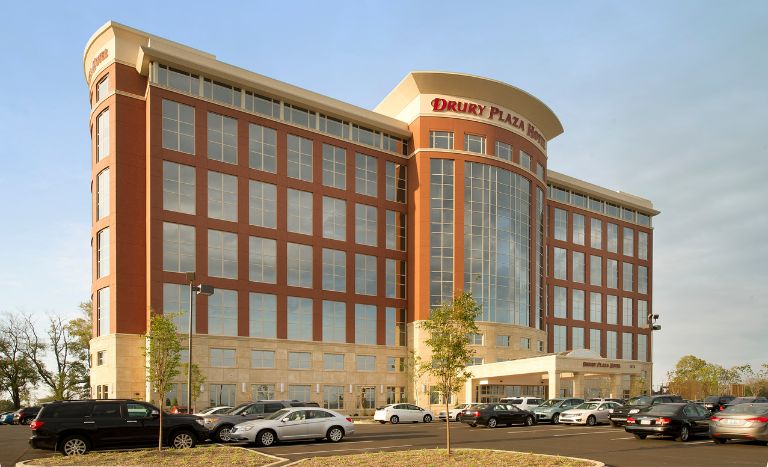 The first step in planning a vacation to Franklin is to choose a wonderful location to stay! You'll like staying here , which has everything from luxurious hotels to charming cottage rentals. Here are the top recommendations –
Drury Plaza Hotel Nashville Franklin – CoolSprings Galleria is about a 10-minute drive from here. Guests can relax in the spa tub, exercise at the fitness facility, or dine in the restaurant. There is an indoor and an outdoor pool, as well as refrigerators and microwaves in the rooms. Breakfast and parking are complimentary.
Address – 1874 W McEwen Dr, Franklin, TN 37067
Hyatt House Franklin – You'll be within a 10-minute drive of CoolSprings Galleria. You can chill in the indoor pool, eat a meal at the restaurant, or relax with a drink in the bar/lounge.
Address – 3501 Mallory Lane, Franklin, TN, 37067
Best Western Franklin Inn – When you stay here you would be in close proximity to Downtown Franklin. You can go for a morning dip in the outdoor pool and then work out in the fitness facility. The property offers free Wifi and a buffet breakfast.
Address – 1308 Murfreesboro Rd, Franklin, TN, 37064
The Harpeth Franklin Downtown – You will be within a 15-minute drive of the downtown area, and other major attractions. Guests can work out in the hotel's 24-hour fitness club or eat at McGavock's Coffee Bar, which provides breakfast and lunch. This premium hotel also features a bar/lounge, a deli, and an outdoor patio. Breakfast is complimentary.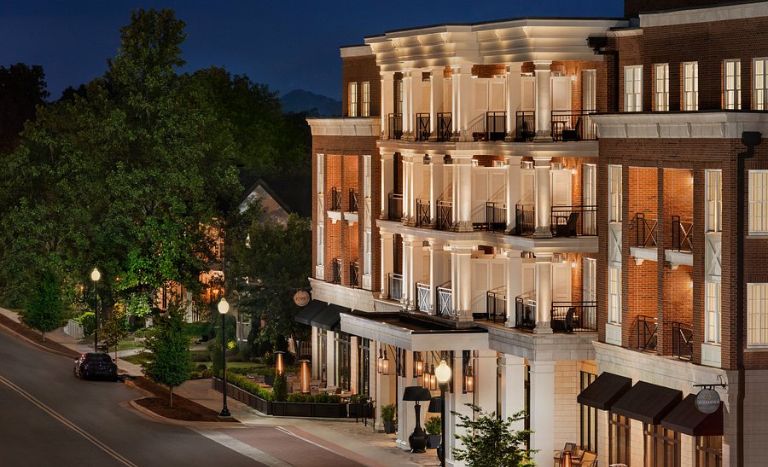 Address – 130 2nd Avenue North, Franklin, TN, 37064
Summary
Franklin is one of the best-preserved small towns in the south. It combines the best of the south with some of the things that make the north more appealing. There really are many things to do in Franklin TN, from historic plantation tours to craft breweries and wineries. Even if you're not into any of these things, there are plenty of other options, such as a great local restaurant or a sporting event.