Lakeland is an absolute treat for anyone craving a healthy dose of nature. For outdoor lovers, there are plenty of things to do in Lakeland FL, and so for the kids and families who are on a short weekend getaway.
This city will satiate your appetite for adventure and nature escapes with its abundance of picturesque nature reserves.
Lakeland is remembered in history as the home of a few Native American tribes.
The city is now known for its lakes, and nature reserves. There are other fascinating locations to visit in the city. From appealing museums to wildlife reserves, river fronts, historical points and sites, and more, there is something for everyone.
As a guest of Lakeland, we would be guiding you to a variety of attractions and activities to keep you occupied and joyful. Here are some of the greatest things to do in Lakeland, Florida.
1. Soak into the Natural beauty of Lake Hollingsworth!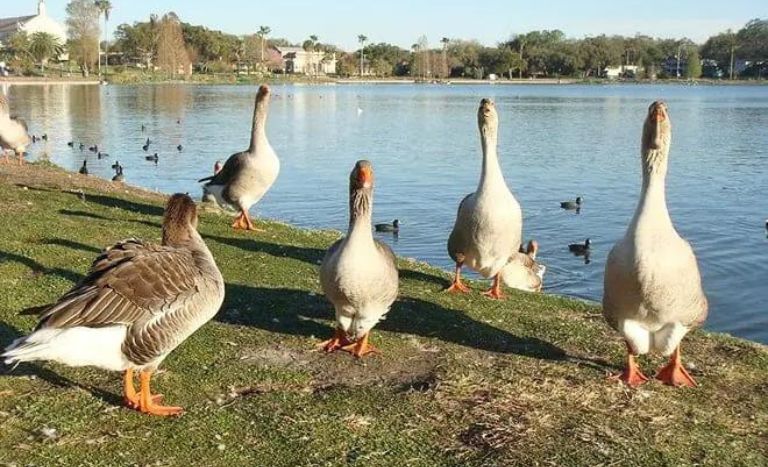 This is a fantastic attraction and one of the best things to do in Lakeland FL. Because of its central location in Lakeland and its size (about 350 acres), it is highly prominent, and the most spectacular sight to see.
This is a fantastic attraction and one of the best things to do in Lakeland Florida.
Named after John Henry Hollingsworth, a 19th-century resident who lived on the 350-acre lake, it is a highly prominent area, and the most spectacular sight to see. 
The park strives to provide you with the highest level of comfort, fun, and amusement at the same time There are roads around the lake that let you stroll or cycle around the picturesque. Trails.
Why you should go – You can see the Wright architecture from afar because it is in the south of Florida Southern College, making the walk around the area even more attractive. There are numerous cafes, parks, and restaurants located along the lake.
What to do – The Lake-to-Lake trail is particularly noteworthy. This path connects to other lakes, so if you want to see Lake John and Lake Parker, this is where you should go.
Bird-watching is another activity you can engage in. Birds such as herons, sandpipers, and kittiwakes can be seen in abundance at this park.
Visit the park, attend social events, watch annual marathons, and use your camera to record fascinating landscapes, monuments, and wildlife. This is where Florida hosts its famous Orange Cup Regatta marathon.
Give it a shot if you're looking for one of the top things to do in Lakeland FL this weekend!
2. Art Lovers Must add Polk Museum of Art to their T.T.D List!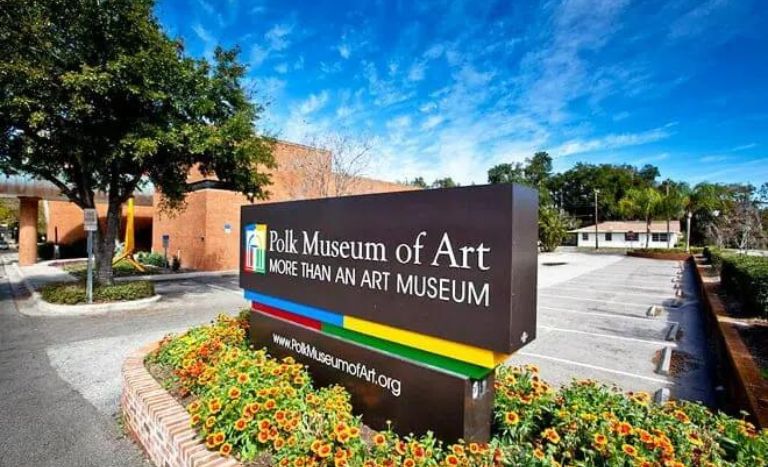 Admiring artworks at The Polk Museum of Art is one of the enjoyable things to do in Lakeland, Florida.
This is a private, non-profit museum that was established in 1966 by a group of community members who were passionate about the arts.
Since then, the museum has established a standard to enlighten people's lives via engaging art experiences. This place is a bundle of joy and amusement for all age groups.
Why you should go – You'll be shell-shocked to know that this is Florida's largest and only nationally accredited art house.
It offers free admission to all visitors because it is a non-profit organization. If you're looking for one of the free things to do in Lakeland FL, this is the right choice!
Every year, the Polk Museum of Art welcomes over 100,000 visitors. It has over 2,500 works of art including works by Salvador Dali, Jackson Pollock, Pablo Picasso, and other well-known global artists.
The place hosts extensive education programs and art exhibitions that draw students from some of the best art universities.
What to do – Take a stroll through the lush gardens and marvel at the exquisite installations and rock sculptures.
After that, go inside the museum to see some amazing artifacts from the Pre-Columbian and Pre-Victorian eras.
3. Admire Nature and its Creations at Hollis Garden!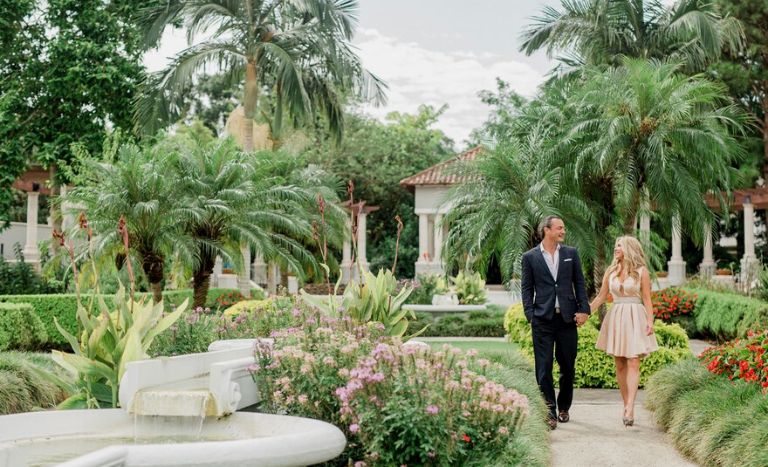 The Hollis Garden is a 1.2-acre botanical garden in the city, is open to the public, and is one of the free things to do in Lakeland Florida.
With multiple fountains surrounded by thick foliage and tropical orchids, the garden has a neo-classical feel.
A Koi lake, a sandstone cave, and a boardwalk that runs the length of the lake can all be found in the garden.
Why you should go – It would be an understatement to say that this garden is beautiful. Let us thrill you with a little bit more details about it!.
The garden is designed in a rococo style, with geometric raised flower beds, luxuriant ferns, tropical bushes and wildflowers, and native trees. It is laced and surrounded by numerous attractive fountains.
Soak into the natural beauty, if you're looking for one of the fun family things to do in Lakeland Florida.
What to do – Beautiful rose gardens, a butterfly track, and even wonderful architectural elements like a grand staircase are among the highlights of Hollis Garden.
Stepping a foot into this garden will teleport you to another planet. The patterns, the fresh wind, and the stunning view of Lake Mirror are quite divine. This is one of the most fascinating things to do in Lakeland today.
4. Visit one of the Best Ballpark in the US – The Joker Marchant Stadium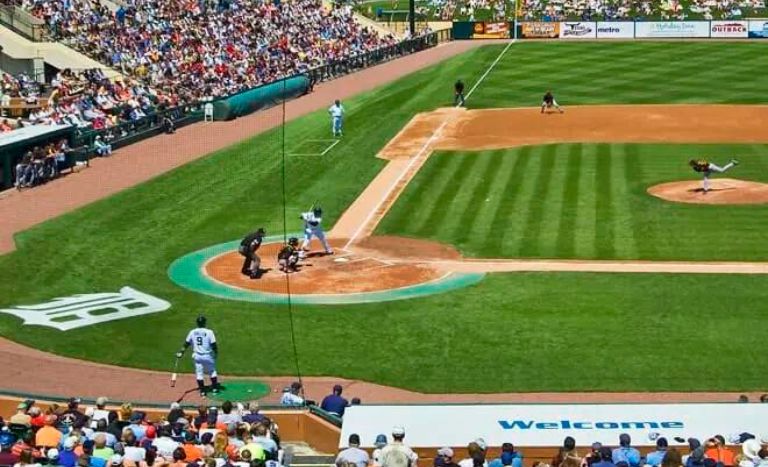 The stadium is the official spring training facility for MLB's Detroit Tigers and is a slice of paradise for baseball and sports lovers.
Recognized as one of the best ballparks in the US, this stadium has something for everyone. It's all about making unforgettable memories for you and your family! You should definitely attend a game as this is one of the most fun things to do in Lakeland Florida.
Why you should go – Voted as one of the best ballparks in the US, the Joker Marchant Stadium is no stranger to winning accolades and awards for its beauty.
The video board at Publix Field at Joker Marchant Stadium is one of the largest and is 46 feet wide by 26 feet tall and sits atop the berm. This board is meant to deliver the best possible visitor experiences, from player statistics to stats and exciting in-game promos.
What to do – You can check-in at the Pepsi Pavilion, located on the right-field line, which is an enclosed patio balcony that protects fans from the Florida sun and rain. The pavilion has two levels with a variety of lounging options for everyone to enjoy, including outdoor tables, comfy couches, and drinks handrails. Count on this as one of the ideal family things to do in Lakeland. Do you want to meet the players up close and personal? in other words the Dugout Club is the place for you!
The Kids Zone at the stadium is ideal for children, not only because of the game but all things considered because of the recreational area. It features a slide, obstacle course, and a baseball pitch.
5. Book a Movie Slot at a Century-old Polk Theatre!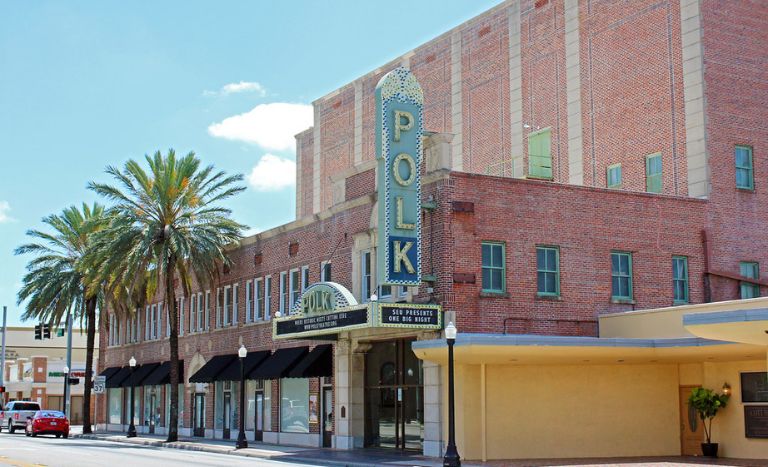 The Polk Theatre, which was built nearly a century ago, offers a vintage movie experience. It was constructed during Hollywood's Great Era and bears nearly a million visitors annually. The Polk Theatre is more in order to just a historical landmark. Ans is one of the best things to do in Lakeland today!
With seating for over a thousand people and a meticulously sculpted dome that impersonates the idea of a galaxy filled with stars. Its breathtaking craftsmanship sweeps you back to the renaissance and Victorian eras of theatre.
Opera, Broadway shows, and classic, independent, and foreign film festivals are all normally represented at the theatre.
Why you should go – The Polk Theatre, which dates from 1928 and is listed on the US National Register of Historic Places, is more than just a theatre. The auditorium boasts 1,400 seats and a variety of beautiful antique elements that architectural admirers can check out.
What to do – Tall balconies, a vibrant Venetian courtyard, and a sculpted cloud and star-covered ceiling are among the highlights. You can also attend any of their indie or classic movie nights if you're looking for one of the free things to do in Lakeland FL.
6. Feed Black Swans at Lake Morton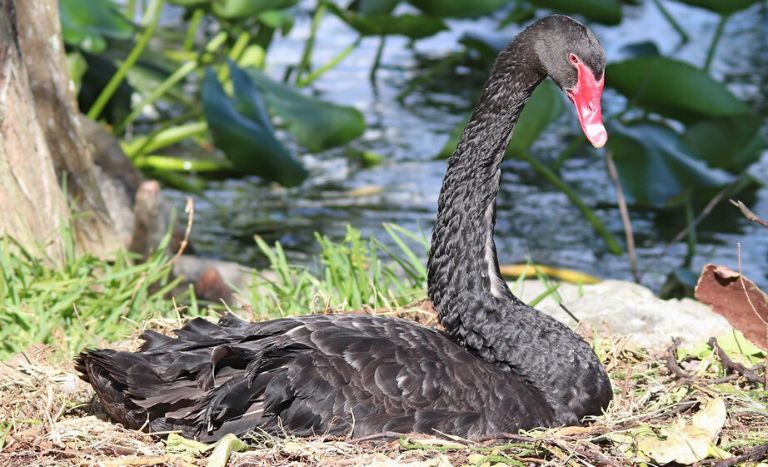 Lake Morton is located in Polk County, in the city of Lakeland. It was named after John P. Morton, a local who owned property around the lake.
Apart from the plush surroundings, the lake's blue waters are one of its distinguishing features. This is unusual since you can see the lake's bottom if you look real close.
Why you should go – This is the place to be if you enjoy nature and animals. Beautiful swans and scenery for photographs. This lake is well-kept, and the surrounding area shows a lot of affection for the neighborhood.
Lake Morton is a beautiful lake abounding with wildlife, including a variety of birds in various phases of life. From newborns to adults. You can feed them by bringing your own food or purchasing food from one of the feeder machines installed there.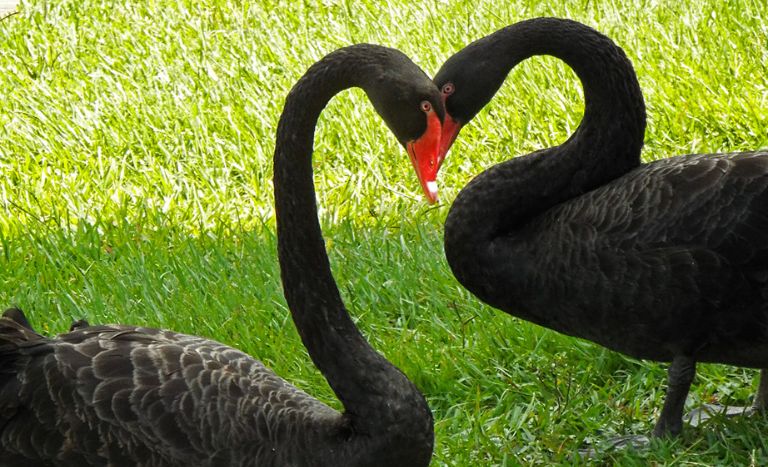 Swans have their own protected zones, and what's even cooler is that there are several gigantic swan sculptures throughout the city, including at least two near this lake. You can feed the birds with your hand, and it is definitely the most fun things to do in Lakeland.
What to do – Take the time to see the black swans of Lake Morton while you're in Lakeland, Florida. There is so much wildlife to observe that you could easily spend a half-day roaming around the lake.
White marlins, geese, turtles, and white and black swans are abundant here.
This is a must-see for wildlife photographers and is the best thing to do in Lakeland.
7. Do Not Forget to Pack the Trekking Gears for Holloway Park!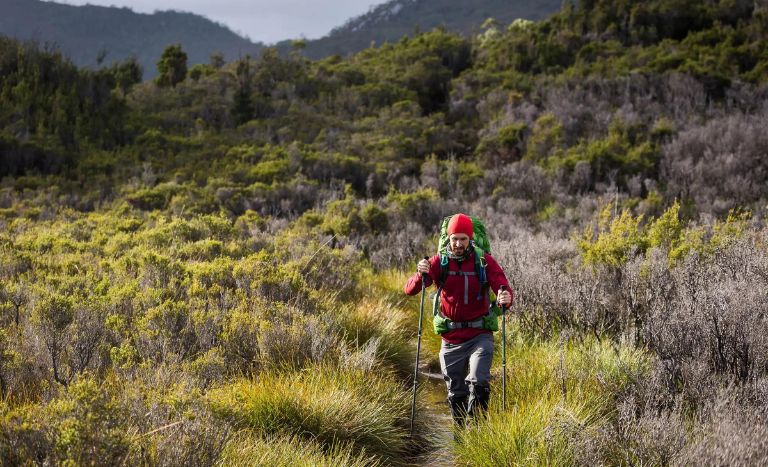 Holloway Park is a lush, green oasis in southeast Lakeland — a place to break free with natural beauty everywhere you look. It's all just groves, forests, pastures, green fields, and wildlife. Possibly, one of the best things to do in Lakeland Florida this weekend.
Why you should go – This park, which has many cross-country tracks and a nature preserve, attracts a large number of tourists every year.
If you're looking for a relaxing day at the park, there are plenty of trekking, bicycling, bird-watching, and adventure activities.
What to do – The trails are separated into three sections: a 3-kilometer circuit, a 5-kilometer circuit, an 8-kilometer circuit, and a 10-kilometer circuit. There are guided tours available on a regular basis.
8. Encounter Gators at Circle B Bar Reserve!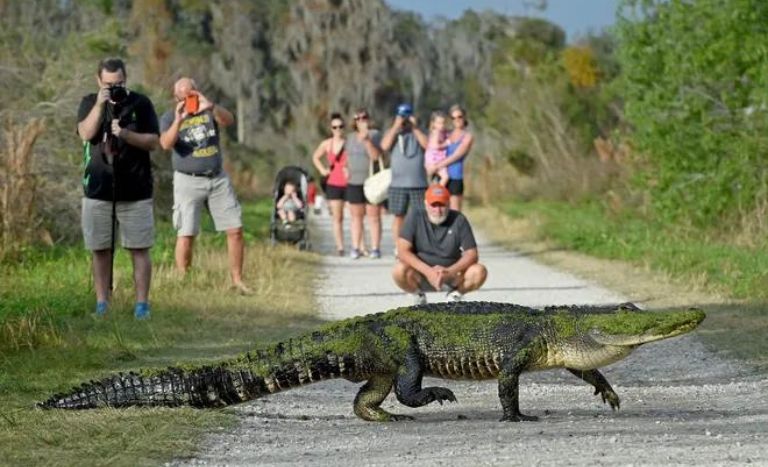 Yet another reserve in Lakeland was created as a result of rehabilitation. It is one of the protected land areas in Polk County. It's a big one, covering around 1,267 acres in the southeast corner of Lakeland, Florida.
Why you should go – It is a former ranch with a variety of great and accessible hiking routes. Alligator Alley is a beautiful trail with trees, plants, wildcats, birds, and other wildlife.
The Treefrog Trail offers a lovely stroll among big live oaks.
The Marsh Rabbit Run is also a treat as you will spot some huge alligators as well as newborn prairie cranes on this route.
What to do – On Alligator Alley, you can spot a lot of gators. Some would be baking in the sun on the bank or in the water.
April is reptile mating season, according to one of the explanatory placards installed in the forest. (Mating occurs in May, egg-laying occurs in June/July, and hatching and protection occur in August and September.)
Along the scenic pathways, you may spot rare species of birds, magnificent flies, various critters, and raccoons. The trail was made even more lovely by the presence of live oaks wrapped with Spanish moss. It is definitely one of the adventurous and free things to do in Lakeland FL.
9. It's Kids' Day Out at Exploration V Children's Museum!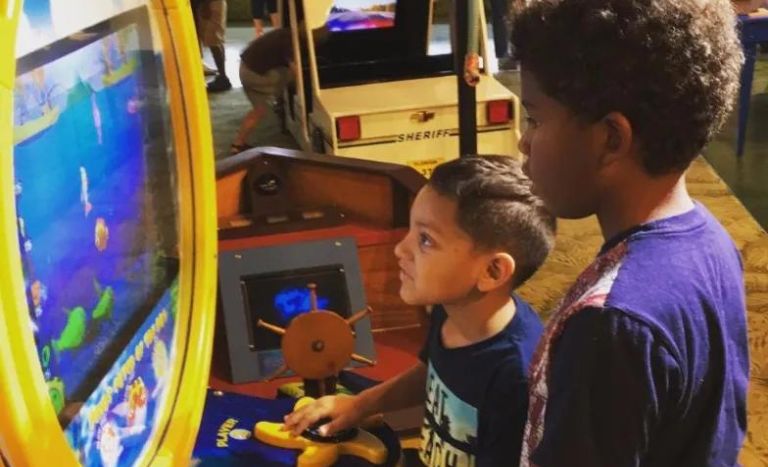 Are you looking for kid-friendly things to do in Lakeland FL? This is the place you must have kids as your kids would be in hog heaven with the technology exhibits.
The Explorations V Children's Museum was created with the goal of delivering the best experience for children while also encouraging them to unleash their creative side.
There are installations that cater to the children's aptitude and understanding. The museum is a learning ground for them to creatively indulge in history, science, and culture.
Why you should go – There are a variety of educational programs and knowledge resources that allow youngsters to participate, learn, and seek enlightenment.
What to do – The exhibitions here are designed specifically to encourage imagination. A grocery shop, a police cruiser, a theatre with props, costumes, screenplays, a stage, and cute antique seating for photo ops are among the attractions.
A spacecraft, a rocket, a speedboat, and a broadcast station are all present. Many of the play-spots have monitors, operational controls, lighting, and even cams installed to enhance the game.
In the basement, there's an orchard factory-themed play area with a lift swing set and transparent tubes where you can put the "grapefruits" and run them through a prototype to make orange juice.
For kids and families, this is definitely the most fun things to do in Lakeland FL.
10. Take a Nomadic Refuge at Lake Mirror Park!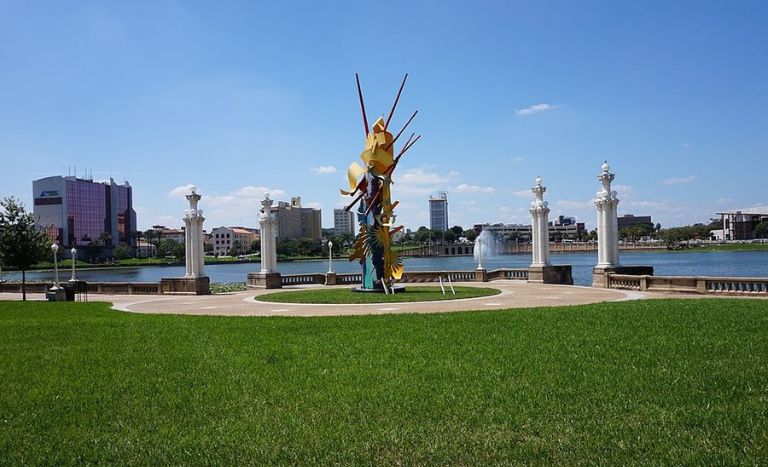 More than a park, Lake Mirror is a multi-faceted entertainment facility that features an amphitheater, a historic promenade, and plenty of spectacular views.
If you're looking for some fun things to do in Lakeland at night, you must go there. The 2179-acre park hosts 51 campsites, 47 of which have electrical hookups with RVs and are one of the park's main attractions.
Why you should go – There are beautiful wide pathways all around the lake, as well as steps right down to the river where you can relax and enjoy the view.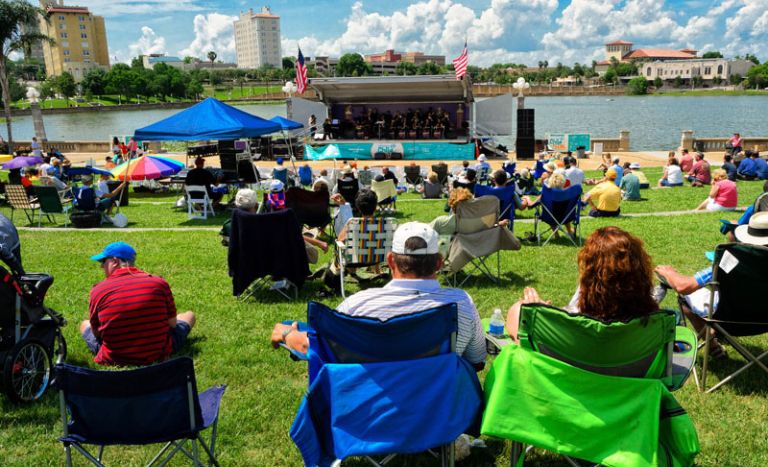 There are a lot of ducks and other birds to look at, as well as a lot of gorgeous flowers. There are art installations all over the park.
Because the lake is located adjacent to downtown Lakeland, you can practically stroll over to any of the dozens of eateries, cafes, and recreational spots in the area.
What to do – It hosts numerous special events near the rose gardens, the neighboring Hollis Gardens, and downtown attractions, making it a popular walking and running destination.
11. Learn the History of Aviation at the Florida Air Museum!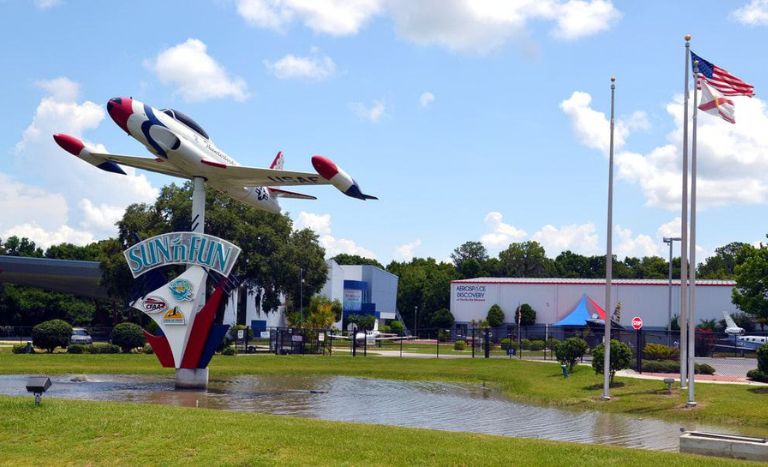 The official aviation museum and education center are the must-visit attractions and is one of the best things to do in Lakeland with kids.
Not only does the museum have exhibitions detailing the history of flights and locales, but it also contains a real-time flight simulator.
People can learn about aviation's history and encounter vintage aircraft and artifacts right from World War II on displays.
Why you should go – This is a fantastic museum to visit if you want to take a trip down memory lane and learn how aviation evolved.
You may sit in one of the fighter jets on display and feel the air control, which many children like. No matter what time you visit, there is always a queue for such a memorable experience!
What to do – Most fascinating are the personal collections of Howard Hughes, the renowned US pilot, as well as his lifetime achievements and memorabilia.
There are also a number of impressive fighter planes and acrobatic planes on display that will spark the curiosity of any aviation fan.
It's also fantastic for kids because they have several interactive video games about planes that are appropriate for school-aged children.
The entry fee is just 12 USD per person. Officially, one of the cheap things to do in Lakeland.
12. Spot the Exotic Wildlife at Peek Colt Creek State Park!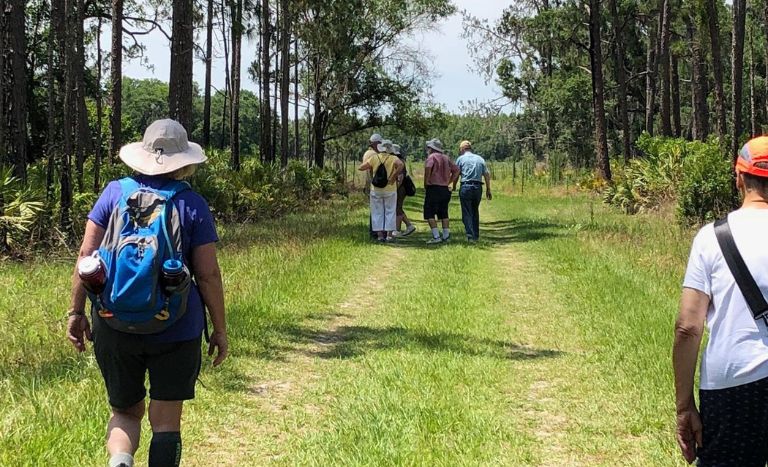 Colt Creek State Park is located at the foot of the Green Swamp in Central Florida. The park's objective is to offer outdoor recreation activities. It is also one of the best outdoor things to do in Lakeland. Pine Flatwoods, cedar arches, and marshland make up the majority of the ecosystem here.
Why you should go – The parks offer 12 miles of diverse tracks where you can enjoy trekking, horseback riding, and bicycling. Three lakes in the park where you can do fishing, and kayaking. The park's main lake is 26 acres in size, with a 75-foot bridge extending into the water.
What to do – Colt Creek State Park is home to a variety of flora and animals, including endangered species. You can easily spot American gators, golden eagles, raccoons, jaguars, white-tailed deer, hummingbirds, gopher tortoise, and Lynch's fox squirrel.
Aside from the animals, the park is home to a wide variety of birdlife.
Visitors also love the 12 miles of exciting trails where they may hike, cycle, walk, or even ride a horse.
The park has canopies that are available for rent. You can access one large pavilion or three other open-air pavilions that are available on a first-come-first-serve basis.
The Park has a 30 full-facility campsites for RVs and a tent-style canopy. And, if you're looking for things to do in Lakeland at night, this is where the buck stops!
13. Take Home the Treasured Souvenirs From Lakeland Antique Mall!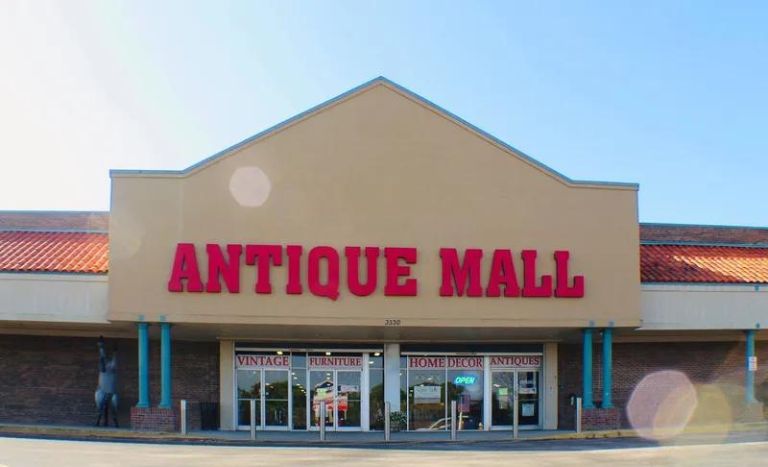 This huge mall, which houses over 250 vendors, is rich with treasures from ancient times.
Treasures and antique stores of all kinds, from gorgeous upholstery to Disney-themed collectibles to Alladin's lamp, can be found here. The mall boasts a unique collection of things that give it the appearance of an art gallery.
Why you should go – It's one of Lakeland's most tempting attractions for those who enjoy retro and vintage things. And, is one of the unique things to do in Lakeland FL. This antique mall may have incredible bargains and rare antiques from a bygone era. You could, of course, go through the stores and take in the sights.
What to do – In addition to all of the usual antiques, they have 2 or 3 giant kiosks of Disney park & resort props. You may end up buying a lovely bed cover from Yacht & Country Club, or some funky room pillows. This could be one of the fun things to do in Lakeland Florida.
14. Enjoy Birdwatching at Saddle Creek Park!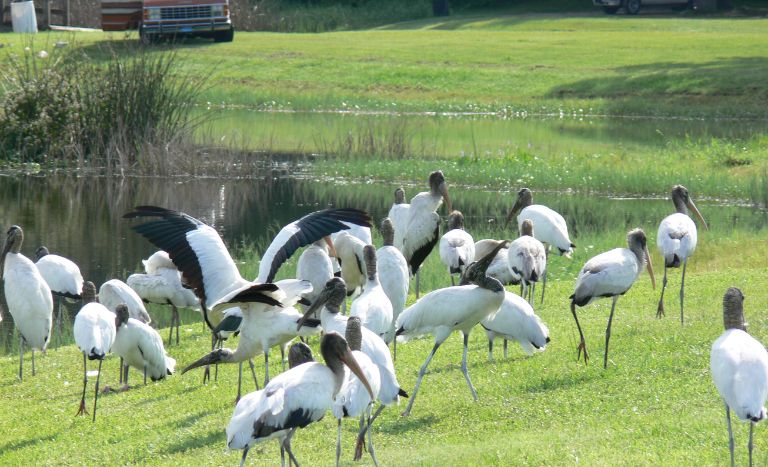 Saddle Creek Park's one-a-mile full of nature trail has been a popular spot for discovering migratory birds for decades. Also, one of the best outdoor things to do in Lakeland Florida.
Why you should go – Saddle Creek Park is a great spot to visit if you prefer being outside. The 734-acre park is the largest in the country and is the first of its kind in Florida.
The park is named after Saddle Creek, a subsidiary of the Peace River that originates at the border of the Green Swamp. It flows to the park's eastern side.
What to do – Fishing is one of the more popular pastimes, with miles of shoreline around the former phosphate mine. The park offers multiple boat ramps for open-water fishing. The park also has fishing docks that are accessible to those with disabilities.
Canoes and kayaks can also be launched to explore the park's twisty backwaters. Yes, the most fun things to do in Lakeland FL for adults.
15. Tour the Architecture Marvel of Florida Southern College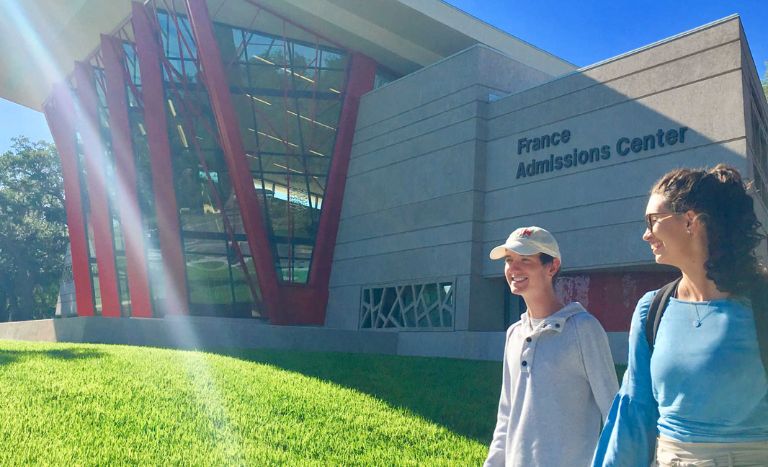 The fact that this university is on a hilltop in flat Florida is the first surprise. The campus is centered on the beautiful Lake Hollingsworth. The buildings, designed by Frank Lloyd Wright, rise 80 feet over the river bank. It is one of the best things to do in Lakeland FL.
On-campus, Frank Lloyd Wright created 12 buildings, including the Water Dome, a massive fountain, and a mile of shaded pathways.
The most distinctive structure on the Wright-designed campus is the Annie Pfeiffer Chapel. The tiny Danforth Chapel, with its orange-and-gold stained glass window, is also a sight to behold.
Why you should go – The country's most attractive college campus. Florida Southern College in Lakeland did not make the top 20 ranking casually. Its appeal stems from its uniqueness: it has the world's biggest collection of Frank Lloyd Wright-designed buildings on a single site.
Architecture lovers from all over the world travel to visit Florida Southern College.
The storyline is how Wright was drawn to Lakeland and how a Christian college with little funding could afford to build magnificent skyscrapers despite the Great Depression and World War II.
What to do – Even if you don't know anything about architecture, the magnificent Florida Southern campus is worth a visit, and is one of the best family things to do in Florida if you're passing through Lakeland. A flyer with a walking tour provides important context. You can go around the campus at your leisure and tour the three famous buildings designed by renowned architect.
16. Hone Your Fishunting Skills at Lake Parker!
Lake Parker is Lakeland's largest lake, at 2,108 acres. It's so big that Lake Hollingsworth could almost fit in it six times. This lake holds around 5 billion gallons of water and has an average depth of 5 feet and a maximum depth of 25 feet.
Why you should go – The lake is well-known for its boating and fishing amenities. It offers numerous boat ramps and fishing piers. There are freshwater fish in this area, most notably the striped baritone and largemouth bass.
What to do – You can book a fish hunting excursion and request the services of knowledgeable fishing guides. It ensures you the best possible fishing experience.
If fishing is not your thing, the park's surroundings are covered in lush greenery. Keep an eye out for unusual beauties like scirpoides, native grasses, and cattails.
The variety of animals in this area adds to the excitement. Some of them include gators, bald eagles, cranes, and rare migratory birds.
The park and the walkway that circles the lake make a tranquil place to stroll and unwind while admiring the natural beauty in its virgin state.
17. Relax at Munn Park Historic District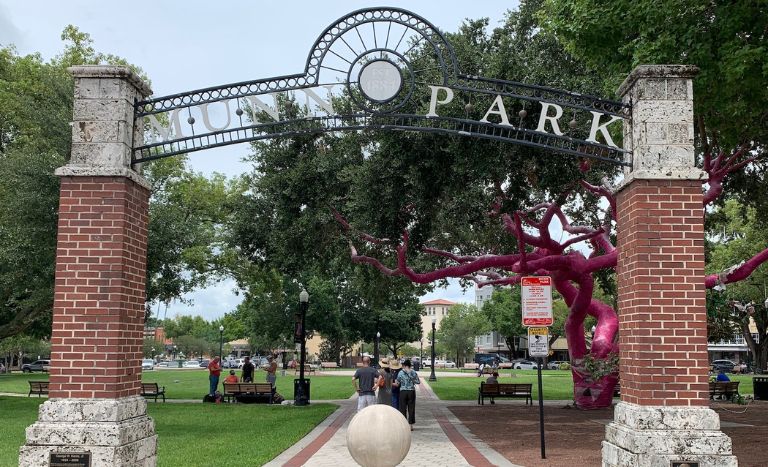 Located downtown, the Munn Park is rich in historical artifacts and serves as a tribute to soldiers who fought for the Confederate States of America. Visitors may see every single one of the statues and monuments honoring the troops that have been erected throughout the park. It is also one of the best things to do in Lakeland with kids.
Why you should go – The heart of downtown Lakeland is the epicenter of numerous activities tailored for Lakelanders, from the arts to gastronomy. There appears to be an occasion every week that turns this peaceful neighborhood into a joyful bustle of kids and families. It is one of the best things to do in Lakeland with families.
What to do – The park is a terrific area to explore on foot because it has more than 40 antique monuments scattered across it. There are numerous monuments and plaques in the area honoring Confederate soldiers.
Discover the numerous historic structures and memorials throughout the park. The Old City Hall and the Old Coca-Cola building are among the many instances of beautiful architecture.
18. Drive-Through Safari Tours at Safari Wilderness Ranch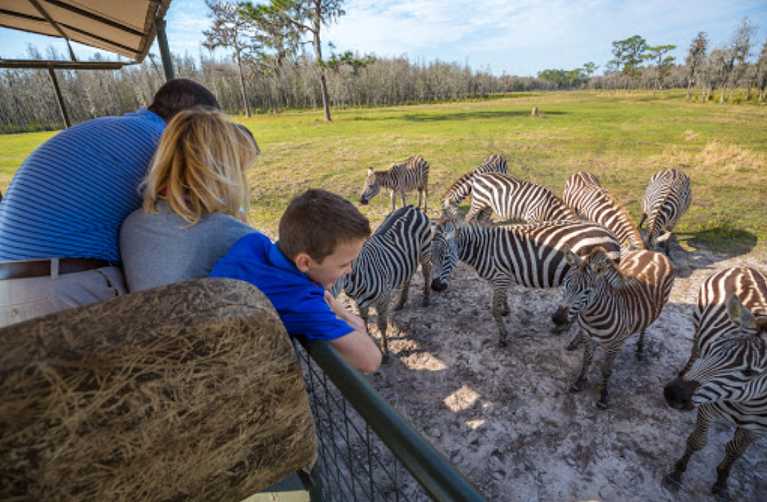 Safari Wilderness Ranch is a rare and exceptional experience that is a world away from the rush and commotion of modern life. You can sense the stillness with the expansive view of grazing livestock surrounded by pine domes and mangrove trees. Throughout the year, breathe in the clean, safari-like air as songbirds soar above.
Safari Wilderness Ranch is home to rare, extinct, and fascinating species of animals from Africa, Asia, and the Americas. Definitely, it is the most fun things to do in Lakeland with kids.
Why you should go – Safari Wilderness offers a personal, up-close encounter with colonies of wild exotic animals in a beautiful natural setting that resembles the African continent. It is situated in a 260-acre wilderness region in Lakeland, about halfway between Tampa and Orlando.
What to do – There is no zoo at Safari Wilderness. There aren't any crowds or queues, unlike at the beach or a theme park; just your small group of adventurers and a knowledgeable guide on a specially made safari van with stadium seating and a shade canopy. This experience is real, interesting, and enlightening for people of all age groups.
What to Eat In Lakeland Florida?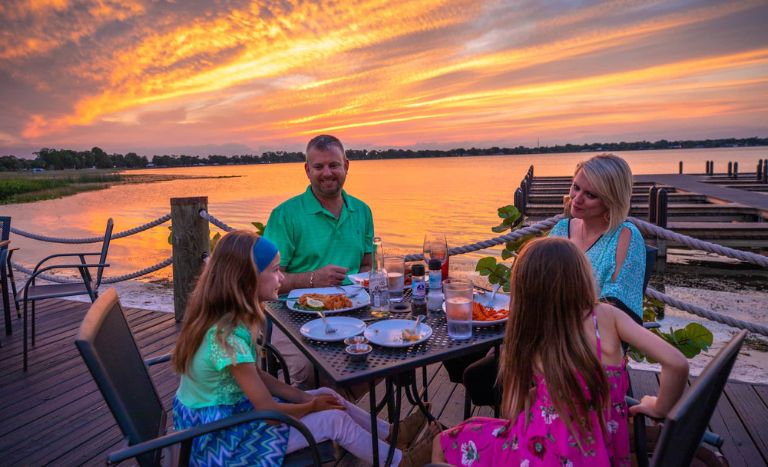 Lakeland has established itself as one of Florida's culinary heavyweights over the years featuring a wide variety of cuisines from all over the world.
Locals and visitors can enjoy a delicious culinary experience in this city thanks to the variety of culinary options available, which will entice guests to return again and again.
From the flavorful Mexican meals to the scrumptious flavors of Italian cuisine to the savory touch of traditional American cuisine, the food lovers will undoubtedly feel delighted in Lakeland Florida.
Visit some of the top eateries in Lakeland in the list mentioned below –
Cafe Zuppina
Cafe Zuppina Offers Middle Eastern and Mediterranean delicacies with specialties like lamb meatballs, chicken kebabs, and veggies moussaka.
Address – 4417 Florida Ave S, Lakeland, FL 33813
The Red Top Pit Stop
One of the best-rated Michelin restaurants in Lakeland features a diner-style layout. It offers American delights from pancakes to steaks. Try in-house specialty Swamper which is a 1 lb steak burger loaded with cheese and nuggets of lamb BBQ.
Address – 12160 US Hwy 98 N, Lakeland, FL 33809
Ovation Bistro & Bar
Opened in 2014, it serves locally produced smoked meat, craft beers, and cocktails. You must try Explosion Shrimp – a starter that comes with 10 pieces of smoked shrimp topped with in-house explosion sauce.
Address – 4715 Florida Ave S, Lakeland, FL 33813
Harry's Seafood Bar & Grill
Only fresh, locally sourced seafood is used here to produce its delectable specialties. Start your seafood feast with a bowl of Harry's Original Gumbo, which features crab, salmon, shrimp, cubed steak, and lobster in a rich Louisiana broth.
Address – 101 N Kentucky Ave, Lakeland, FL 33801
Where to Stay in Lakeland FL?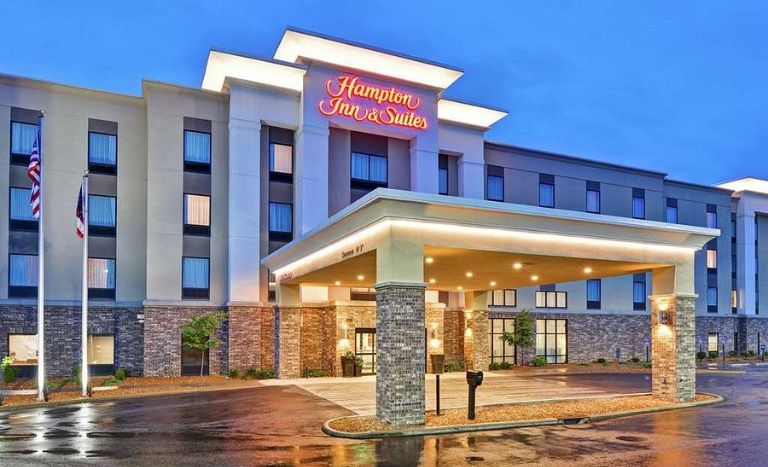 Lakeland, often known as Swan City, is a great destination for a much-needed vacation. If you are traveling alone, with friends, family, or conducting business, it offers a variety of great accommodations.
Check out this list as we've put together top hotels in Lakeland that make your trip comfortable and memorable.
SpringHill Suites Lakeland
This downtown hotel offers an all-suite accommodation alongside numerous amenities and an ideal backdrop for a spectacular getaway. The suite features flat screen LED TV, WIFI, refrigerator, microwave, mini-bar, complimentary breakfast, and more.
Address – 511 W Lime St, Lakeland, FL 33815
Contact – +1-863-413-1700
Hampton Inn & Suites Lakeland – South Polk Parkway
The property is a dozen-step away from a shopping mall that features stores like MAC, Victoria's Secret, Bed Bath & Beyond, and more. It is a 4-star property that comes with complimentary breakfast, WiFi, an outdoor pool, and parking.
Address – 630 Lakeside Village Blvd, Lakeland, FL 33803
Hampton Inn Lakeland
It offers amenities including a free buffet breakfast, parking, an outdoor pool, vending machines with snacks and drinks, laundry service, and guest rooms that can accommodate groups of any size.
Address – 4420 North Socrum Loop Road, Lakeland, FL 33809
Days Inn & Suites by Wyndham
For a more pleasant stay, it has a boatload to offer, including an outdoor pool, free breakfast, a conference centre, a laundromat, and much more. If you are traveling to large parties, reserve its Two-Bedroom Suites. It has two bathrooms, a dining hall, three Tv sets, an ergonomic workspace, a spacious living room, and a kitchenette with an espresso machine, microwave, full-size fridge, and other amenities.
Address – 4502 N Socrum Loop Rd, Lakeland, FL 33809
Bottomline
There's never a dull day at Lakeland as the city encompasses every realm of activities you might be dreaming of. It would be fantastic if you could give this gift to your family. There are great things to do in Lakeland with families, kids, and your loved ones.
Therefore, your day trip weekend getaway would be extra special this time, with museums, rivers, shopping, amusement parks, national parks, specialty, and much more all at your disposal.
Start planning and preparing now, and you can always go to this list of things to do in Lakeland, Florida to help you organize your trip.
Also Check: Best Weekend Getaways in Florida