From the enormous city of Honolulu to tranquil black-sand beachfront to eateries serving creative sumptuous Hawaiian cuisine, the Islands have a lot to offer visitors and probably the best time to visit Hawaii is anytime.
A trip to the islands can also be planned using cheap airfare or redeeming your frequent flyer miles. It only takes a little forethought, which we'll show you how to do.
So you've decided to go to Hawaii. It's understandable – it's a fantastic location. However, unless you're taking advantage of a last-minute airfare ticket or you'll want to plan ahead to guarantee you get there at the best time possible.
Consider this your ultimate guide to organizing a wonderful trip to Hawaii, whether you're seeking clean, gorgeous weather or the best time to reserve Hawaiian accommodation.
HAWAII WEATHER
Best Time of the Year to Visit Hawaii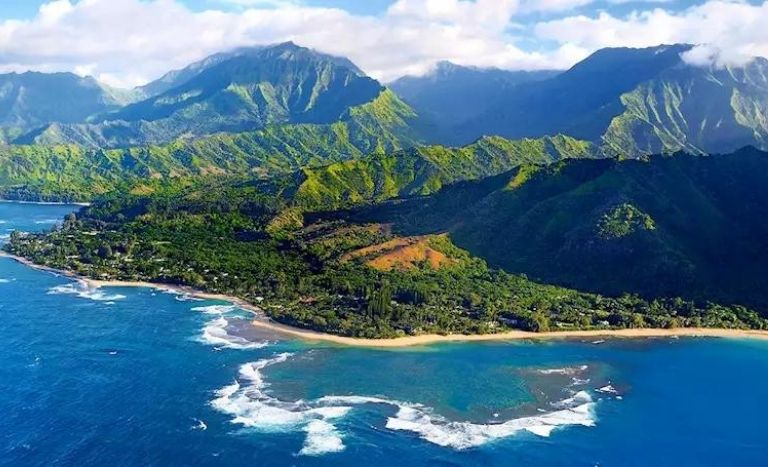 In general, the best month to visit Hawaii are June, July, and September. This is the time of year when visitors can expect the lightest rain and warm water degrees. Hawaii, on the other hand, offers pleasant weather all year. So the glass is still half full if you can't manage to go between June, July, or September.
Here's the compilation of all the details under the best time to go to Hawaii weather wise –
High Season – Hawaii's peak tourism season runs from the middle of December through the end of March or the beginning of April. In addition –

Hawaii turns into a major tourist location during this season, especially during the last two weeks of December.
Other parts of the world's temperatures are at their lowest during this time, but Hawaii remains a daytime temp of around 78 degrees Fahrenheit.
If you plan on visiting any of the islands at this time, you should book well ahead of time, since many hotels and resorts will be fully booked.
You could also expect inflated rates and tariffs not only at hotels but also at airlines and vehicle rental providers, due to the crowds.
Major Hawaii's festivals and significant annual events, such as the Aloha Bowl and PGA tournaments, take place during the peak visitor season. These events are also intended to entice visitors to the region.
Low Season – Travellers consider visiting Hawaii during the off-season, which runs from April to June and then from September to mid-December. This is the cheapest time to visit Hawaii. In addition –

Many families prefer to visit Hawaii during the summer months, between June and August, when school is not in session. As a result, there won't be much travel offers available during this time.
During this time of year, the number of people visiting the islands lowers dramatically, resulting in fewer crowds.
Hotels and airfare offer the booking at dirt-cheap fares as a result, fewer visitors, and vacationers can acquire affordable travel vacay.
The weather is also nicer and more consistent during the off-season, as there is scarce rainfall than during the winter months.
If you want to save money on your trip, avoid enormous crowds, and get a little extra sun while you're there, now might be the greatest time to visit Hawaii.
Best Place to Visit Hawaii For First Time
O'ahu, Maui, Kaua'i, and Hawai'i Island are the four primary islands that makeup Hawai'i. While it may be appealing to visit all of them during your vacation, we recommend limiting yourself to Maui or Oahu. You can surf, and Maui boasts some of the best beginning beaches in the world. If food is your thing. Oahu could draw your attention because of its creative culinary scene, which includes everything from food trucks to farm-to-table menus.
Here are some of the stellar things to do here that could be your best time to visit Hawaii –
Get a feel for the place – After you reach here grab a car rental or bike, as driving is the most efficient mode of transportation. Many of the attractions are located outside the metropolis area. It's still a great way to set aside more time for isolated treks, such as the journey to Haleakala to see the dawn.
Learn something new here – Sign up for surfing, and must get hands-on with this sport. Maui's beaches are gentle enough for beginners. You can take part in the sessions conducted at Ukumehame Beach Park, which is located south of Chain and has rather gentle surf.
Experience Aloha – Take some downtime in between excursions. Many Hawaii resorts, such as The Westin Nanea Ocean Villas, provide on-site activities and distinctive cultural experiences. Makalapua Kanuha, the resort's Director of Culture, enjoys giving a glimpse of Hawaiian cultures and traditions to the first-timers.
Sail at sundowner – In Hawaii, you can choose from a variety of cruises, ranging from uber-luxurious to more inexpensive ones. Take a sunset cruise that includes transportation to and from the resort as well as dinner on board. After lingering, sailing, and sipping cocktails during sunset, there's a bug buffet waiting for you downstairs. That could be an ideal way to end the trip.
Best Time to Visit Hawaiian Island – Things to do in Hawaii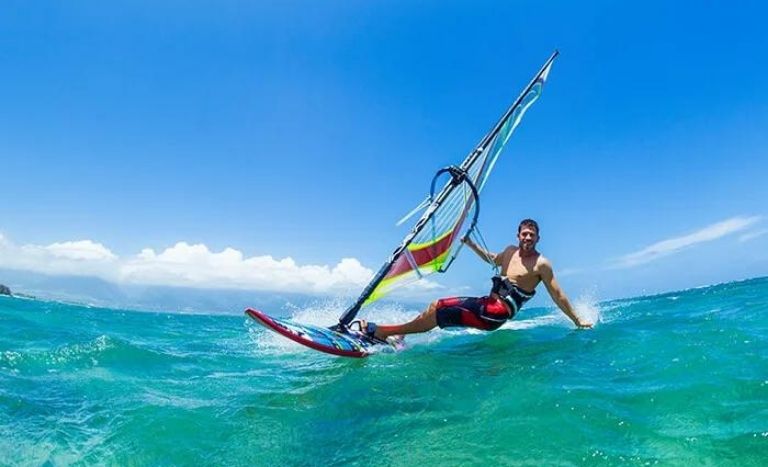 Hawaii's tropical climate and laid-back Pacific Island vibe are just a few of the things that make it so unique. These islands, which are perched on gigantic volcanic mountaintops that protrude out into the sea, offer a diverse and magnificent landscape that ranges from the barren planet's surface of the Kilauea volcano to lush green jungles brimming with exotic flowers.
On the stunning Na Pali shoreline, waterfalls cascade down the mountain slopes like tears, while ancient streams dug deep into the rock of Kauai to create the Waimea Canyon. An active volcano can be found on the Big Island, and Pearl Harbour and its rich history can be found on Oahu.
Among all these beauties and fancies, there are water and wildlife activities that you can't afford to miss.
Zipline – Hawaii is the perfect place to go zip lining if you've never done it before. Every Hawaiian island has a few zip lines that traverse along canyons, rivers, volcanoes, and tropical jungles, providing amazing views of the landscape and fauna. On Maui Island alone, there are 34 ziplines, including the Flying Hawaiian, the world's longest zipline at nearly 10 kilometres. There are at least 10 ziplines on the Big Island, including a 75-metre zip line above Akaka Falls.
Kayaking – When visiting Hawaii, renting a canoe or kayak is simple. Kauai, with its gorgeous Na Pali shoreline, is the best island for water activities. Add to that, Maui is also perfect for kayakers. Summertime is the best time to visit Hawaii 2022 for snorkelling and swimming because there is less wind and waves. Be prepared for some strong turbulence if you go kayaking or canoeing in the winter.
Whale watching – Between late December and early April, whales migrate to Hawaii in clusters of 1,000 or more, making Maui and the Kohala Coast of the Big Island two of the best spots on Earth to see the giants. Many adult humpbacks and pregnant females can be seen during the winter months. Whales are busy with their breeding activities while in Hawaii, which includes courting, mate rivalry, coupling, maternity, and suckling newborn calves. Perhaps this is your best time to visit Hawaii to see whales.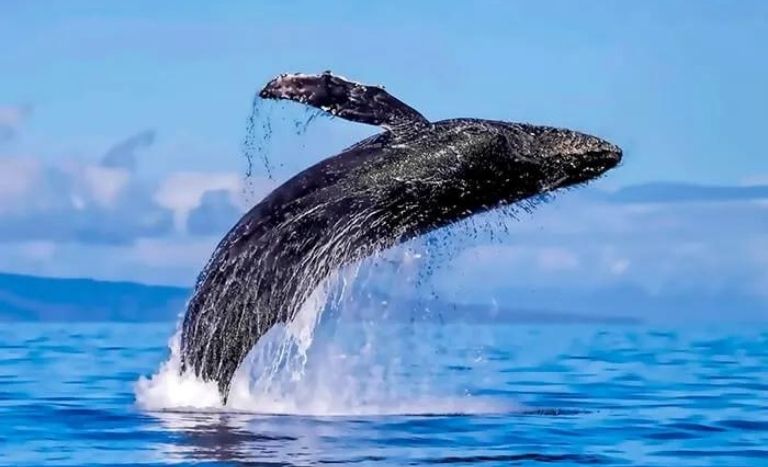 Wildlife – If you want to see Hawaiian sea green turtles, go to Ho'okipa Beach on Maui. To enhance your chances, go during nesting season in the summer. Consider summer months are the best time of year to visit Hawaii.
Snowboarding – Skiing and snowboarding are available on Mauna Kea, a 4,205-metre volcanic summit that gets adequate snow on occasion. Mauna Kea is Hawaiian for "white mountain." On the summit, winter temperatures range from -4 to 4 degrees Celsius. By now you would be wondering is winter a good time to visit Hawaii? Probably, yes.

Visit Volcanoes National Parks – On Hawaii's Big Island, there is a rare, fiery view of an active volcano system where lava pours from fissures in the rock. The surrounding environment is sculpted by old and new molten lava rock that has spilt across highways in a show of irresistible force. Tourists can experience the sensation of tectonic events, experience the explosion of gas releases, or even see a pillar of ash escaping into the air. The area is most active in the month of May, and perhaps the best time to visit Hawaii Volcano National Park.
Weather forecast in Hawaii Volcanoes National Park
HAWAII VOLCANOES NATIONAL PARK WEATHER
Best Time to Visit Hawaii Big Island
The tropical climate and laid-back Pacific Island feel are just a few of the attributes that distinguish Hawaii. These islands, which are set on supervolcano peaks that extend into the sea, offer a diversified and stunning panorama that includes everything from the barren planet's surface of the Kilauea volcano to lush green jungles teeming with exotic flowers.
The gigantic Pacific surrounds them all, providing limitless options for snorkelling, scuba diving, surfing, and sunbathing. Perhaps the most unique aspect of the islands is their people, whose friendly approach makes you feel as if you've arrived in a utopia.
Here is your guide to discovering the best island to visit in Hawaii for the first time, things to do, the best time to visit, what to eat, and much more :
1. Honolulu
Honolulu is Hawaii's capital and the state's primary entrance point for most visitors. The city of Honolulu is divided into three sections: Waikiki, Downtown, and Pearl Harbour. Waikiki, a peninsula measuring about half a square mile with a gorgeous stretch of white-sand beach, is the primary attraction. With more lodgings, eateries, and stores than the rest of Hawaii, this little area is one of the most densely populated in the state.
Things to Do – With exhibitions, heritage landmarks, and iconic status, the downtown and the historical district offer plenty of sightseeing opportunities. Make the most of your time in Honolulu by checking out the list of best attractions and the best time to visit Honolulu Hawaii –

Beaches of Waikiki – This Honolulu area is noted for its luxurious resorts, nightlife, flea markets, and restaurants, and its beautiful pristine beaches, of course! The Royal Hawaiian Center and International Marketplace are popular attractions, while Kuhio and Kalakaua Avenues are home to the majority of Waikiki's restaurants and retailers. On the Waikiki beach promenade, there are also plenty of cafés and nighttime entertainment.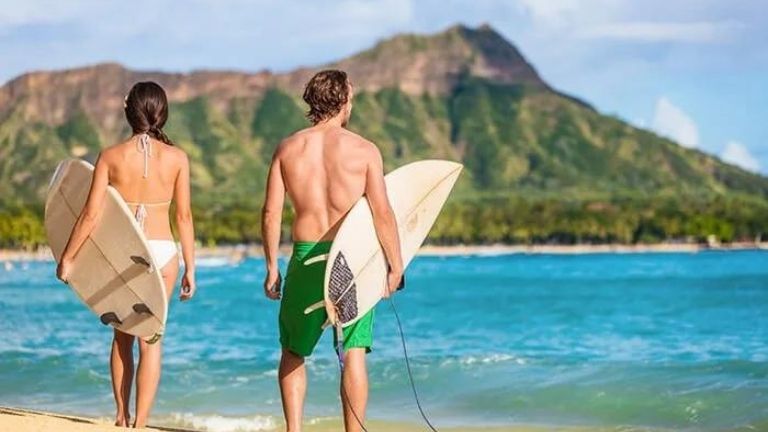 Pearl Harbour – Tourists can learn about the tragic 1941 attack as well as another military and ecological history of the harbour. This is also where visits to the USS Arizona and the Pacific Aviation Museum on Ford Island depart from. A movie presentation, historic images, WWII aircraft, and flight controls that allow visitors to experience take-off and landing on an aircraft carrier are all included in this intriguing museum. When is the best time to visit Hawaii for Pearl Harbour? Well, any time of the time.

USS Arizona Memorial – The most visited attraction in Hawaii and one of the five locations in the city that are part of WWII valour. The memorial's free tours begin with a documentary about the incident and its history in the Pearl Harbour Visitor Centre, after which guests board a US Navy boat and are transported to the memorial. Due to the popularity of the event, attendees must arrive early to make purchases.
Explore Coral Reefs – Honolulu is a great destination for underwater activities, with stretches of coral reef just offshore and a plethora of underwater operators offering hardware and training. One of Honolulu's public beaches, which is among the greatest on Oahu, is the best place to start exploring.
Best Time to Visit Honolulu Hawaii – The best time of year to visit Hawaii Oahu is from April to June and September to November. The climate is pleasant but not too hot during these months, and there are fewer crowds than during the peak summer season. Perhaps, it is the best time to visit Hawaii to avoid crowds. If you want to save big on flights and hotels, plan your holiday around this time.
2. Maui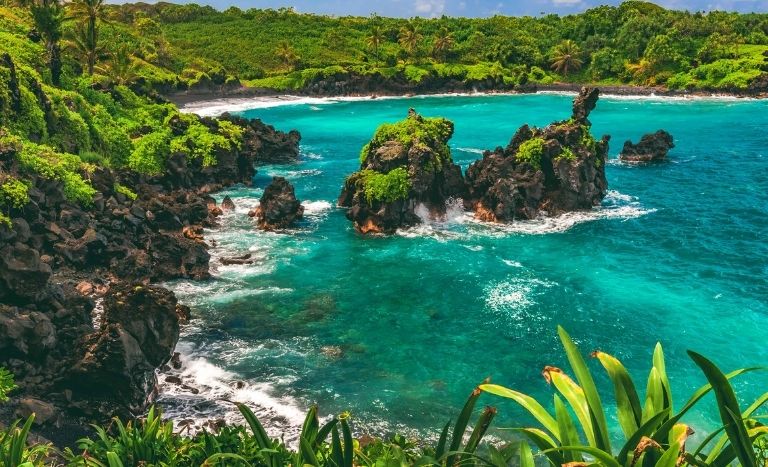 Gorgeous beaches, surfing, spectacular landscape, and a pleasant climate characterise Maui. The island is located west of Hawaii's Big Island and is approximately 68 miles from Oahu. With a surface size of 694 square miles and 120 miles of shoreline, it is the second biggest island in the Hawaiian peninsula. Maui is Hawaii's second-most-visited island, after Oahu.
Things to Do – Maui's mountainous terrain causes the weather to vary greatly, with highs of roughly 86 degrees Fahrenheit and lows of around 60 degrees Fahrenheit. Maui offers a diverse choice of activities, many of which are free, ranging from rainforest hikes to romantic sunset strolls on the beach. Plan your sightseeing with the list of top things to do in Maui –

Haleakala National Park – This is a popular attraction where many people come to experience the first light of the day. This park comprises almost 25,000 acres and is located on the slope of the extinct 10,000-foot Haleakala volcano. The Ponds of 'Ohe'o, a picturesque freshwater lake fed by waterfalls within the 'Ohe'o valley, are the most popular attraction here. The Makahika and Waimoku Waterfalls are two of the valley's most beautiful.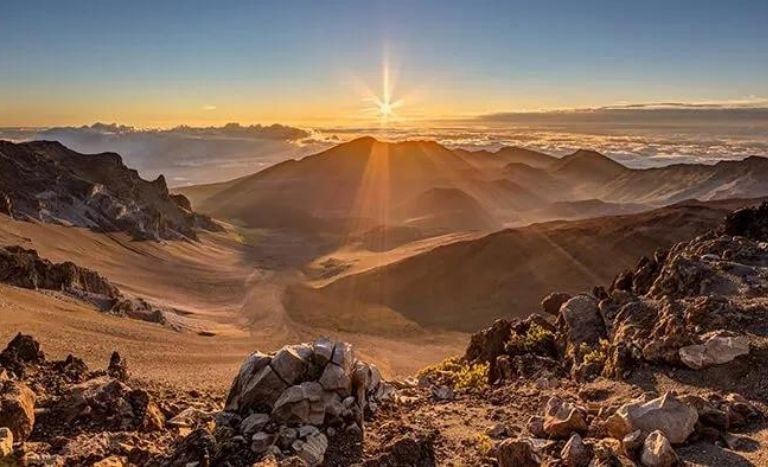 Maui Ocean Centre – It houses a collection of Hawaiian freshwater fish, starfish, dugongs, and piranhas. A glass tunnel through a shark and ray tank is one of the highlights, letting visitors sit and admire the diverse life around them.

Kaanapali Beach – Maui's finest beach is three-mile-long and is a part of the town of Lahaina and is located in western Maui. The ceremonial cliff-diving from Black Rock, traditionally known as Puu Kekaa, is one of the most popular things to do here. This is also where you'll find some of the island's finest hotels and resorts.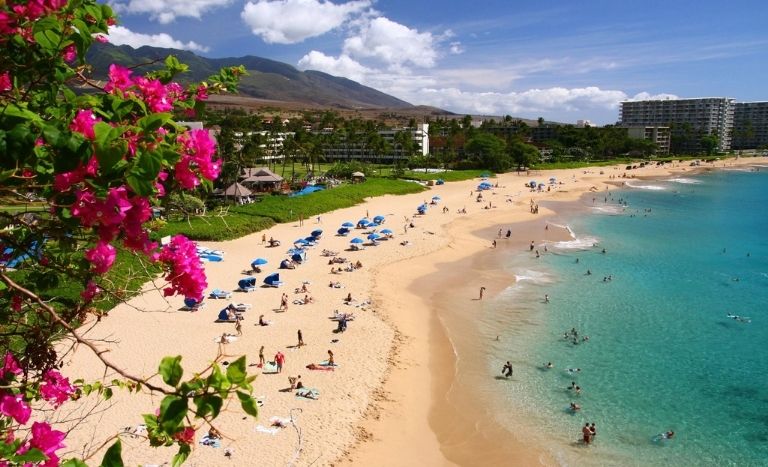 Wailea – Because of its five beautiful beaches and diverse activities, the coastal area of Wailea in southern Maui has become a popular tourist destination and resort hotspot. The beach is home to some of Maui's most opulent resorts, while Polo Beach attracts swimmers and snorkelers, and Ulua Beach Park is ideal for a romantic sunset stroll.
Best Time of Year to Visit Hawaii Maui – The offseason months of April, May, September, and October, in our opinion, are the ideal months to visit Maui and the best time to visit Hawaii. This is when the weather is still nice, the prices are lower, and there are fewer people around. However, it is possible that you will miss out on certain events, such as whale season. You'll also be visiting around the tail end of hurricane season in September and October, though there's a slim chance you'll be hit by one.
3. Kona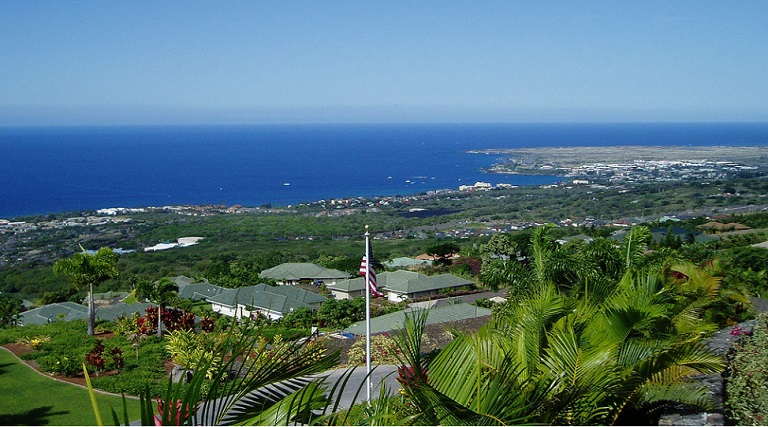 This town, officially known as Kailua-Kona, is located on the Big Island's western coast. Kona was once a modest fishing town, but it has since grown into a bustling local hub and a popular holiday destination.
Kona is now more than simply a relaxing vacation spot. This crafted island serves as a gateway to geological activities, surf places, snorkelling, and learning about Hawaii's history and culture. There are so many things to do that we've compiled a list of some of the greatest to get you started. We have also covered what is the best time of the year to visit Hawaii for a Kona trip.
Things to Do – This Big Island city has a lot to offer despite its small size! You will like the cafes, the tranquil weather, and the proximity to so many attractions. If you're wondering what to do in Kona, you'll be spoiled for choice!

Kealakekua Bay – Visit the bay where the British explorer Captain Cook first set foot on the Hawaiian island. Today, a white monolith (Captain Cook Monument) stands on the coasts of Kealakekua Bay State Historical Park, and a sacred temple dedicated to Lono, a Hawaiian divinity, can be seen on the bay's east side.
Hapuna Beach – Hapuna Beach is the Big Island's largest white sand beach, and it's only about a 45-minute drive north of Kona. In 2021, it was rated one of the top 10 beaches in the United States. There are facilities and outdoor showers available. Swimming, snorkelling, and sunsets are all available here. This place is one of the best times to visit Hawaii in 2022.
Zipline over the beachfront – This is the activity for you if you want a little thrill while in Kona. On this amazing ziplining excursion, scoot over luscious green treetops and gorges in a conservation area. You'll also have the opportunity to swim in a natural pool and explore the forest for hidden waterfalls.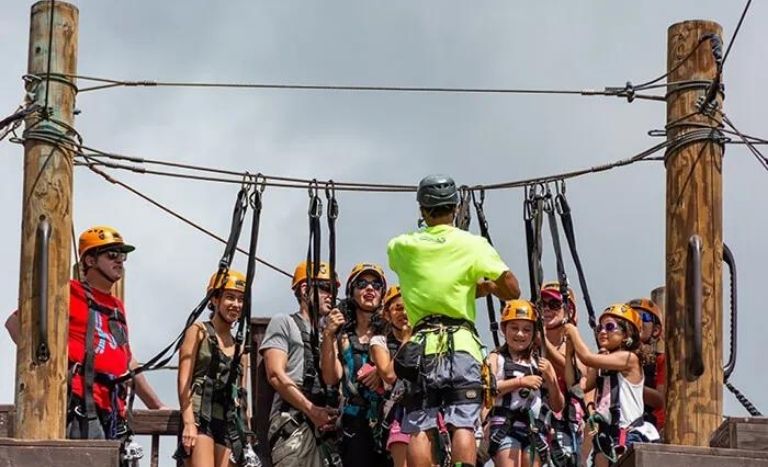 Downtown Area – Visit Kona's downtown area, which is home to several iconic and historic landmarks. Hulihee Palace and Mokuaikaua Church, both on the major route flowing through downtown, are two of the most prominent.
When is the best time to visit Hawaii [KONA] – The weather in Kona is warm all year. Highs range from 80 to 85 degrees Fahrenheit, while lows hover around 70, with little seasonal variation. In the summer, accommodations with air conditioning or direct oceanfront are suggested. People from continental North America come to flee their cold weather during the tourist season, which runs from December through March. During this time, expect more people and higher rates. If you go during this time, you'll be able to see several sights that aren't available during the off-season, such as the humpback whale movement which is the worst time to visit Hawaii in the off-season.
4. Kauai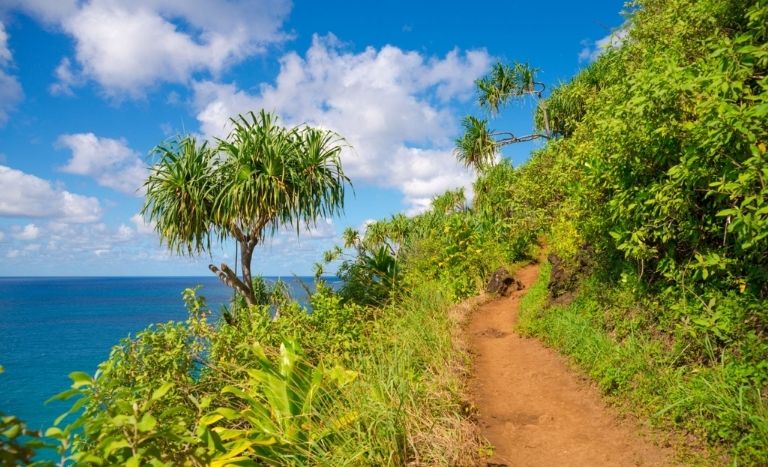 With its beautiful mountains, sea views, cliffs, cascading waterfalls, and coastline, Kauai lived up to Hawaii's fantasies.
With sailing and helicopter flights available to visit the magnificent Napali coast, walks in multi-coloured caves, sunset margaritas, and frequent sightings of humpbacks, dolphins, and turtles, your stay on the island could be a mix of leisure and adventure.
Best Island to visit in Hawaii for the first time– Although the island is not large—you can cruise from one end to the other in a few hours—there is plenty to keep you busy. Here are our recommendations for the top things to see and do on Kauai. Practically, everything is free here.

Sail the Napali Coast – It's nicknamed ' Eighth Wonder of the World' for a reason. A boat excursion is one of the things you should absolutely do while on Kauai. The sheer splendour and dreamy tropical nature of Kauai's Napali Coast on the North Shore are difficult to describe. Here, the lush, rugged peaks vanish into the clouds. Rainbows are frequently present. It's breathtakingly gorgeous.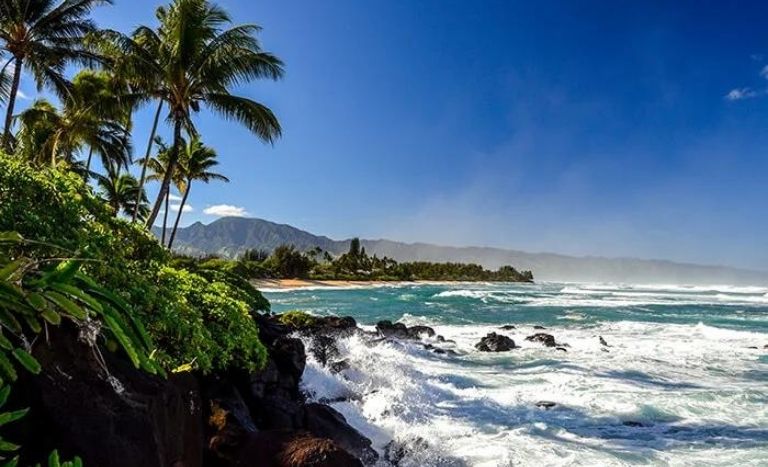 Waimea Canyon – It provides breathtaking views of the Pacific Ocean from the verdant cliffs. At mile marker 10, don't miss the amazing canyon views. If you have extra time, explore Koke's State Park's 18 hiking routes. The guided tours are available as you'll see Waipo'o Falls, the canyon, and sweeping vistas over three state parks.

Wailua Falls – This stunning double waterfall is easy to reach and offers stunning vistas of a rainbow from the cliffs. Visit early in the morning for a chance to see rainbows while admiring the 80-foot descent of these magnificent falls.
When is the best time to visit Hawaii [Kauai] – In terms of weather, cost, and crowds, April, May, September and October are the best month to visit Hawaii weather. Surprisingly, these are the finest seasons for touring because this is the best time to visit Hawaii weather. Tourists aren't as interested in them because most children are still in school, making travel difficult for families. Use these two off-season vacation times to your advantage if you can. As it is the best time to visit Hawaii.
When is the Good Time to Visit Hawaii – Events and Festivals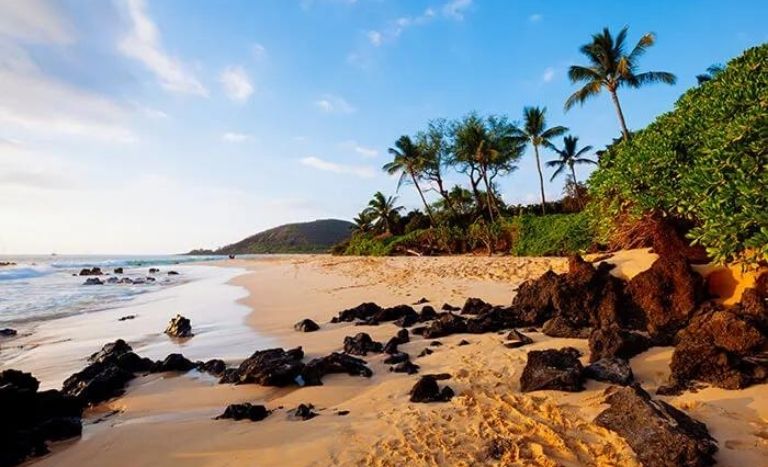 If you look deep into Hawaii's local community, you'll find a culture full of paniolo Texans, Chinese deities, ethnic celebrations, culinary events, and a diverse range of festivities. Commemorations, carnivals, food and craft fairs, musicals, and family events are all held throughout the year to celebrate Hawaii's rich culture.
Below we have curated the events and festivities that happen in Hawaii month-by-month –
January – Is January a good time to visit Hawaii? Well, the month of January is peak surfing season on Oahu's North Shore, with multiple tournaments taking place. In addition –

The Volcom Pipe Pro will be held at the Banzai Pipeline at the end of the month.
The Quicksilver Big Wave Invitational nicknamed The Eddie, hosted in Waimea Bay, also has a competition window in January.
Oahu celebrates Chinese New Year from mid-January to mid-February in Chinatown's neighbourhood. Fireworks, lion and dragon performers, kung fu exhibitions, and entertainment are all expected.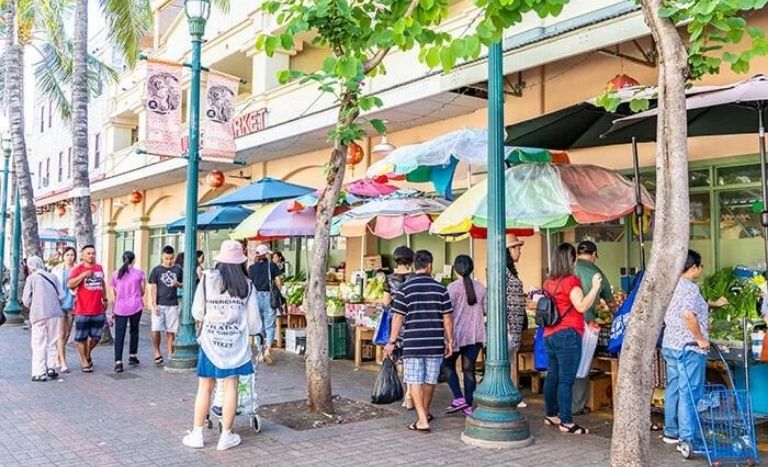 February – Is February a good time to visit Hawaii? You can expect –

Maui Whale Festival – The Pacific Whale Foundation presents this honour to make people aware of the protection of humpback whales. The month is packed with events, but World Whale Day, with its Parade of Dolphins, is the centrepiece.
WOW, POW! Hawaii – International arts, music, and culture festival including gallery exhibits, live artwork, graffiti projects, seminars, and music. Expect this during the week of Valentine's Day in Oahu.
Waimea Village Celebration – This Western desert town near the canyon hosts an eight-day festival. A dismantled duathlon and an ice cream eating competition are among the events.
March – Is March a good time to visit Hawaii? The range of activities includes –

Honolulu Festival: A three-day festival in Waikiki honouring Hawaii and the Pacific Rim. The event features cultural studies through culinary, performance, and art forms, as well as a procession.
The Big Island's Kona Brewers Festival has 47 breweries and chefs from 29 eateries. Dance opens the festival, which also has a home brewer's competition, live bands, and a junk fashion show.
April – Is April a good time to visit Hawaii? The events include –

The Merrie Monarch Festival is a three-day event that includes a massive dance competition, an exclusive art exhibition, tutu shows, and a procession through Hilo. The majority of the events are open to the public, but the competition demands permits, which can only be obtained by mail.
Honolulu Brewers Festival: Over 100 craft beers from Hawaii, and around the world, plus live music and food from Oahu's best restaurants. Tickets are limited to 2500 and may get sold out very quickly.
Waikiki SPAM JAM-A showcase Oahu's obsession with SPAM, the world's only canned meat. Chefs from upscale restaurants create fresh SPAM recipes at this nightly street event. Expect SPAM-themed crafts and merchandise. The event is free, but participants are encouraged to bring a can of SPAM to contribute to the festival.
May – Is May a good time to visit Hawaii? This is the time to commemorate the martyrs, celebrate May Day, and enjoy the canoe world race event.

Lei Day – "In Hawaii, May Day is Lei Day." On May 1st, lei competitions, hula dancing, and musical performances are common at celebrations across the islands.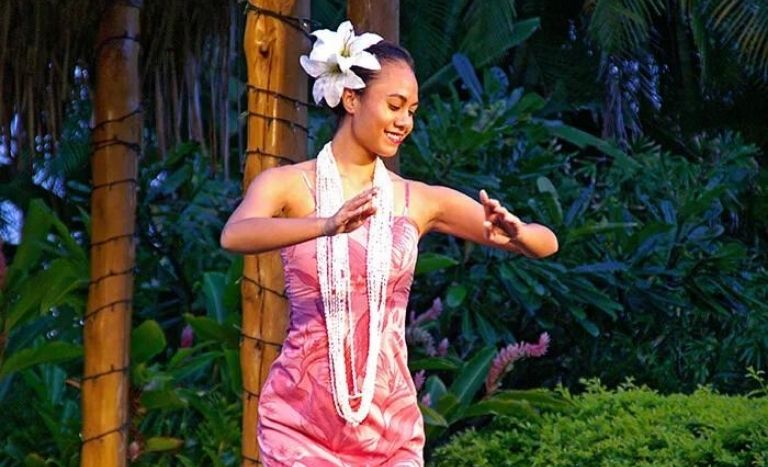 Lantern Floating Ceremony – Natives of Hawaii float paper lanterns conveying prayers and messages into the waves off the coast of Ala Moana Beach each Memorial Day at dusk in honour of dead warriors.

Kauai World Challenge Canoe Race – An international canoe racing event takes place along the shore of Kauai. The event is hosted at Kapaa Beach Park and concludes at Salt Pond.
June – Is June a good time to visit Hawaii? Forest and movie buffs, this could be the best time to visit Hawaii sans Maui Film and Pan-Pacific Festival. This time of the year Hawaii also remembers its greatest ruler, King Kamehameha.

Pan Pacific Festival – Annual festival showcasing Pacific Rim art, entertainment, and cuisine. The festival will feature over 100 performances, culminating in a parade.
Maui Film Festival – This event, which takes place in the Wailea resort area, features exquisite dining, panel discussions, and cinema screenings under the stars and along the shores.
King Kamehameha day – This is a Hawaiian official holiday commemorating King Kamehameha the Great, who united all the Hawaiian Islands. A floral parade with bicyclists, and women on white horses in colourful dresses, is a common feature throughout Hawaii.
July – Is July a good time to visit Hawaii? Well, this is the month to relish on sakes, celebrate surfing, and much more.

Koloa Plantation Days – A celebration of the community, cultures, and ecosystem of historic Koloa, Hawaii's first sugar plantation. A regatta, ballet, music, food, and a parade are among the events.
Honolulu Surf Film Festival -Month-long film festival that celebrates the surf culture, its history and its cultural impact.
Prince Lot Hula Festival – The renowned hula groups from a distinct part of Hawaii showcases dance performance.
The joy of Sake – Honolulu hosts the world's largest sake tasting festival outside of Japan. Over 300 sakes are poured alongside food from some of Honolulu's greatest eateries.
August – Is August a good time to visit Hawaii? This time of the year takes part in the fish capturing festival, Oahu's famous hula festival, and hone your skills at the Ho'oku'i Kahi Establishment Day festival.

Ho'oku'i Kahi Establishment Day – This celebration honours ancient Hawaiian culture. Visitors are encouraged to learn at least one activity before visiting to help maintain the culture. They can learn lei making, feather standards or many others. Ho'okupu ritual, canoe trips, and Hawaiian food sampling are the main highlights of the activities
Prince Lot Festival – It is the largest, but this is the longest-running, non-competitive hula event on the island of Oahu. It takes place in Queen Kapiolani Park and is free to attend.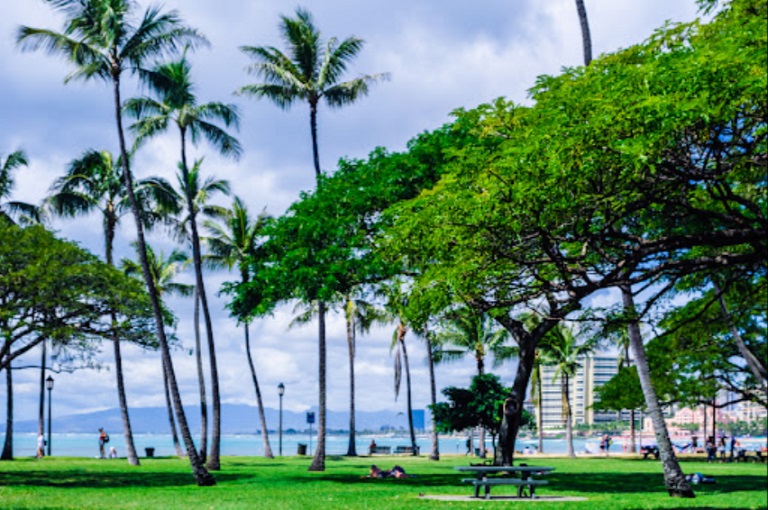 Hawaiian International Billfish Tournament – A five-day fishing competition organised in Kona that exhibits the weigh-ins of the massive fish captured.
September – Is September a good time to visit Hawaii? This is the best time to visit Hawaii due to the pleasant weather, and also you get the opportunity to be a part of the Aloha Festival, Okinawan festival, and much more.

Kauai Mokihana Festival – A weeklong Hawaiian culture that features a music event, a hula competition, talks shows, and a craft exhibition.
Aloha Festivals – Over 100,000 people attend this big celebration. A royal court recreation, Hawaii's largest street party in Waikiki, and a floral march are among the events.
Okinawan Festival – A celebration that exhibits Japanese – Hawaiian harmony. The main highlights include karate exhibitions, ballet, taiko drummers, cuisine, and lion dance.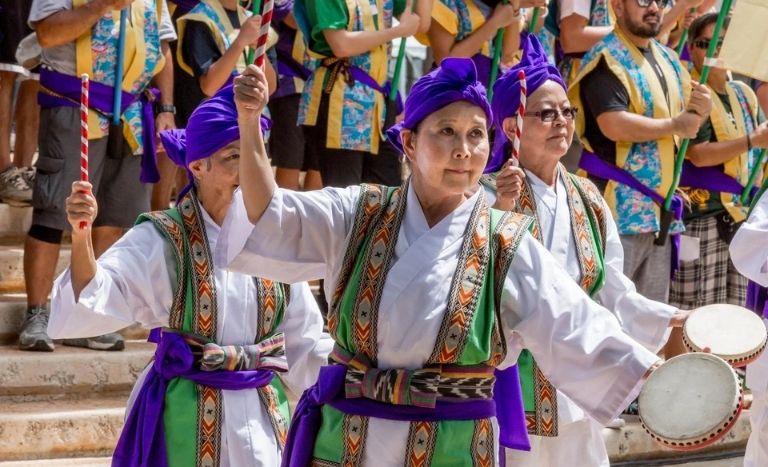 October – Is October a good time to visit Hawaii? Tune in for the Hawaii food and wine festival. Also, this is the time Hawaiian celebrates coconut reaping.

Hawaii Food and Wine Festival – This time of the year, the festival takes place on all three islands. The main highlights include an urban hula, rare whiskey tasting, ramen war, kids' culinary class, and many others.
Coconut Festival – On Kauai's coast, it's the time to reap the coconuts. There will be a coconut cook-off, a cookery demonstration, and a pie-eating contest.
November – Is November a good time to visit Hawaii? This time of the time experience the iconic surfing championship that goes on for a month, and the

Three famous surfing championships on the North Shore Beaches, sponsored by Vans, take place every year this time in Oahu. Each event has a holding period, with events held on the days when the waves are at their peak. The championship goes on for a month until the end of December.
Kona Coffee Cultural Festival – A festival that which Hawaii boasts its coffee, heritage, tradition, and arts of the Kona region. Over the course of eleven days, events such as coffee tasting competitions, gallery exhibits, coffee plantation and heritage walks, and coffee research seminars will take place at various locations around the Kona coast.
December – Is December a good time to visit Hawaii? Probably one of the best times to visit Hawaii. Soak yourself in some joyful activities like Festival of Lights, Moku'ula by Moonlight, and Wailea Village Mochi Pounding.

Festival of Lights – The whole December month, Hawaii's county buildings, apartments, shacks, and everything in between is soaked into lights. Of course this time of the year, the festive and holiday season begins here.
Moku'ula by Moonlight – It is a free night of ukulele and slack key music, as well as storytelling that talks about the current Hawaiian issues. The festivities take place in Lahaina, you need to bring your own loungers, mats, and quilts.
Wailea Village Mochi Pounding – Making rice cakes the old fashioned method is a communal custom in this village. For good luck in the New Year, everyone takes turns pounding the sticky rice. There will be taiko drums, food vendors, tarot card readers, and various other activities.
In the end
The atmosphere is laid-back, the sea is clean and life's pretty good. So this ultimate guide should help you choose when you can visit the Hawaiian islands and make sure your tropical dream comes true. When to go The only time you never want to go to Hawaii is during hurricane season. So what are the other times koa fly? Typically, September to November, April to May and February are considered the best months of the year for a holiday in Hawaii, so it's worth booking early if that's when you're hoping to go.
So the definitive answer to 'best time to visit Hawaii' is anytime and the reason being is that the climate remains consistent throughout the year. Have fun!