Wichita Falls, located between Dallas in Texas and Oklahoma City in Oklahoma, is famed for being the home of cattlemen dating back to the 1800s. It is tucked away in the heart of the iconic Texas plains.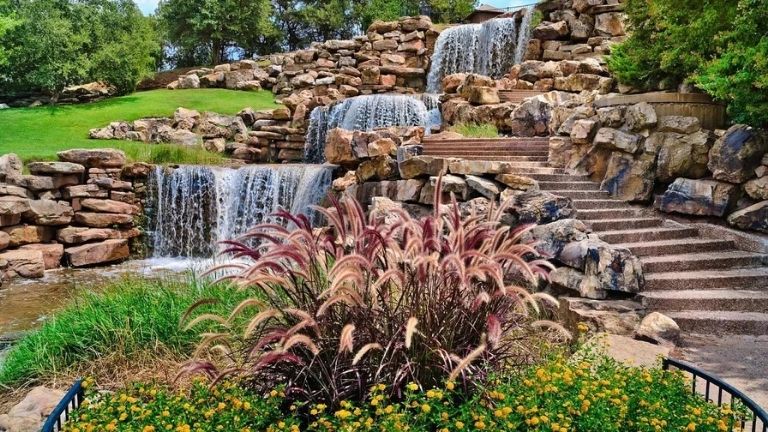 Previously best known as an agricultural hub, Wichita Falls has developed into a vibrant city with a wealth of activities for tourists. Some of them include lush parks, fascinating museums, and charming landmarks like the World's Littlest Skyscraper.
This is a terrific site to start a tour of the American panhandle when you add in things that pay homage to this agricultural powerhouse, like farmer's markets and historical trails.
Top Attractions & Best Things To Do in Wichita Falls TX:-
Kell House Museum
World's littlest skyscraper
Castaway Cove Waterpark
Lake Arrowhead State Park
Museum of North Texas History
Lucy Park
Lake Kickapoo
River Bend Nature Centre
Horseshoe Bend Wine Cellars
Wichita Falls Farmer Market
Wrestling Hall of Fame
Wichita Falls Museum of Art
Hiking at Plum Creek
Historic Depot Square
1. Learn the Vast History of Wichita Falls at Kell House Museum
The Kell House Museum is home to some of the most important relics in the city and is renowned for its magnificent architecture and historical tale.
Built-in 1896, it housed the family of Frank Kell, one of the city's founders, until about 1980.
By converting it into a museum, the locals of Wichita Falls were able to maintain the building's original character and its glory.
The museum houses genuine Kell family antiques, ornamental arts, historical attire, tapestries, and much more.
You can instantly be transported to the Victorian era by taking just one step inside this lovely building.
Why you should go – A trip to the Kell House Museum is not to be missed if you like history over art. One of Wichita Falls' most notable historically and aesthetically speaking structures is the Kell House.
The house, a valuable heritage property that is now a museum, belonged to Frank Kell, one of the area's founding fathers, and was once a residence.
What to do – A fascinating history of this region's early settlement and the Kell family can be learned through guided tours of this local, state, and national treasure.
2. Pose to the World's Smallest Skyscraper at Wichita Falls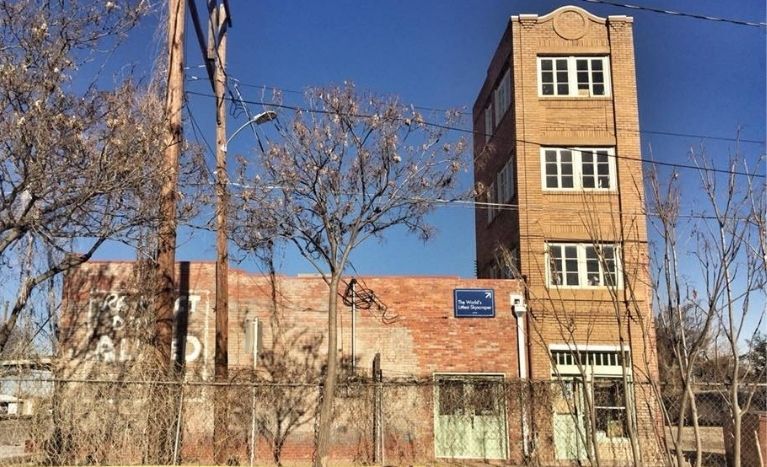 The Newby-McMahon Building is a 40-foot (12-meter) tall structure that is a centerpiece of Wichita Falls' Depot Square Historic District. It is also regarded as a Texas Historic Landmark and is also known as the World's Littlest Skyscraper.
This small tower was intended to be taller than it is now, but due to a number of factors, it ended up being a poor investment.
The world's smallest skyscraper still survives as one of the few structures that represent late Neoclassical design. The story says that the people were duped to invest in this building by a builder. To this date, it holds as a testimony of greed and mockery that draws millions of tourists every year.
Why you should go – The building of this tiny skyscraper is the subject of an intriguing tale. It was constructed as a result of a cocky trickster's vow to develop a skyscraper in the city. Since it was finished, calling it the World's Tiniest Skyscraper has become a running joke.
What to do – Snap a selfie for your Instagram feed here. So a trip to the World's Littlest Skyscraper is a must, whether you want to laugh a lot or appreciate its history.
3. Kids and Family Must Seek Nirvana at Castaway Cove Waterpark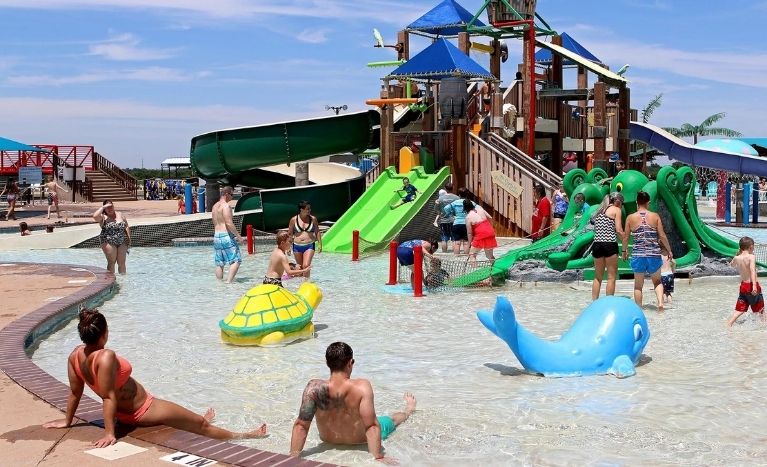 Wichita Falls, Texas, endures hot summers with regular highs of 90 degrees. The ideal thing is to head to Castaway Cove Waterpark. Diving into the water is the finest way to beat the heat. Castaway Cove, which has a variety of water slides, pools, lazy rivers, and wave pools, is the ideal summer vacation destination for families, kids, and people of all ages.
Castaway Cove is the finest spot to spend a hot summer day in Wichita Falls, regardless of whether you're an adrenaline junkie or just looking for a leisurely day by the pool.
Why you should go – Are you looking for one of the fun things to do in Wichita Falls? The Castaway Cove Waterpark is one of Texas' top water parks.
This water park is ideal for a full family outing where both children and adults will seek fun and adventure. This water park is complete with a lazy river, kiddie pool, and entertaining water slides.
What to do – It features a park court and a lagoon where guests can enjoy a game of water basketball or volleyball. Additionally, the wave pool here is a fantastic experience that mimics the tidal movements of the sea.
Additionally, you can find a family picnic area in a garden as well as a tropical bar adjacent to the activities where adults can unwind while children play.
4. Enjoy The Perfect Outdoors at Lake Arrowhead State Park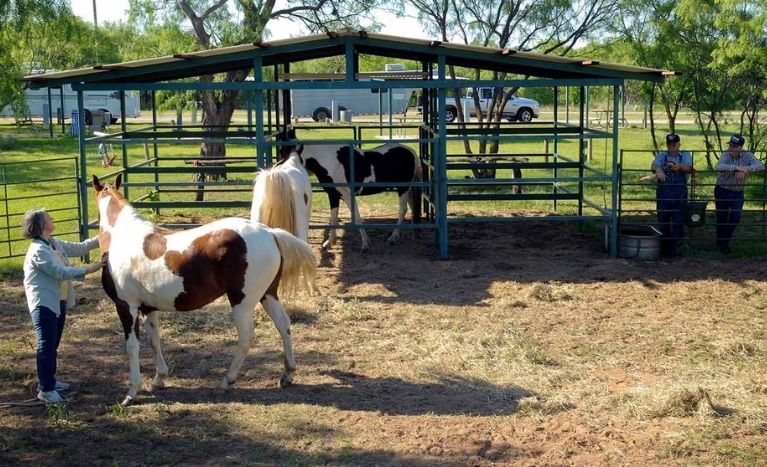 This State Park, which is about 20 minutes drive from the major city, has all you need to get away from the busy city and enjoy the peace and tranquillity that nature has to offer.
There are beautiful walking trails around the lake where you can go hiking and locate a spot to see the sun change from yellow to orange as it sets. Even better, you can pitch your tent on the campsites and spend the night far from the daily rigors of life, under the sparkling stars.
Why you should go – On the outskirts of Wichita Falls, on the northern shore of Lake Arrowhead, is where you'll find Lake Arrowhead State Park.
The park is an excellent day trip for both families and lone travelers since it offers a pleasant respite from the busyness of downtown Wichita Falls.
The centerpiece of the park is a lake that offers fantastic opportunities for kayaking, water skiing, fishing, and picnicking.
The surrounding countryside is also ideal for hiking, horseback riding, camping, and backpacking.
What to do – The Lake Arrowhead State Park is famous for its two miles of walking trails, so if you want to explore Wichita Falls' beautiful outdoors, here is undoubtedly the place to do it.
In addition to the trails, which are suitable for jogging or trekking, there are other outdoor activities like swimming in the park's lake or camping.
Visitors can enjoy the park's camping facilities, and birth watching is a popular activity there. The park offers a variety of ranger-led activities and community outreach events in addition to self-guided entertainment. Any activity you choose, a day at Lake Arrowhead is sure to be a blast!
5. Teleport to the Past at the Museum of North Texas History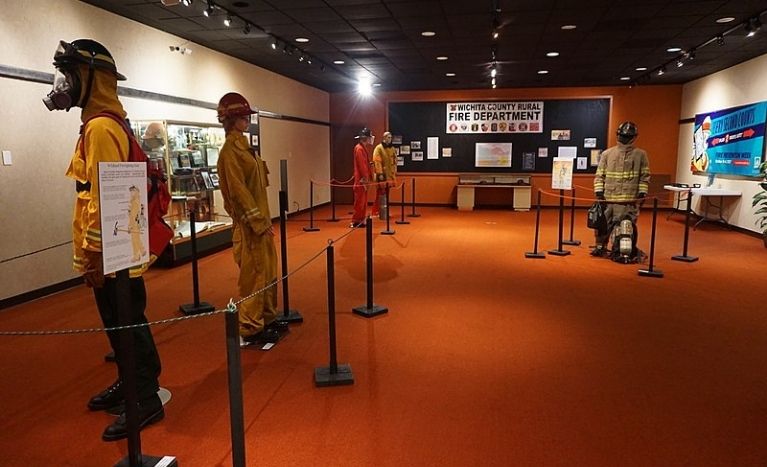 The largest collection of displays and artifacts regarding the lengthy history of the region in North Texas may be found at the Museum of North Texas History.
The Museum of North Texas History tells the tale of how the region's culture evolved into what it is now through its exquisitely curated displays and the yearly lineup of events and talks.
Why you should go – The Museum of North Texas History, located in the city's downtown, is the best place to learn a quick overview and comprehensive history of North Texas. There are 14 rooms in this museum where you may explore items related to World War II, Native American relics, cowboy hats worn by some of the State's icons, and much more.
What to do – The Museum of North Texas History is one of the top things to do Wichita Falls Texas for anyone with an interest in the history of the greater Northern Texas area.
The museum, which is spread out across 14 rooms, is administered by friendly volunteers who are passionate about educating guests on the historical significance of this region of the United States. To that end, there are vibrant collections of era relics for you to appreciate.
These include Second World War-era antiques as well as Native American and Wild West antiquities from various collections.
6. Spend a Day at the Renowned Tiered Waterfall at Lucy Park
One of the top locations to visit to experience the natural magnificence in this part of the United States is Lucy Park. It is tucked away in a bend along the powerful Wichita River.
There's a wider range of flora and fauna species that this park has to offer. Lucy Park is located next to the pure Wichita River. There is a step-shaped pond in the park where you can see wild birds.
Why you should go – One of the unique things to do in Wichita Falls today for nature enthusiasts is this park, which is situated in a bend near the Wichita River.
This park offers a variety of fantastic Wichita falls activities, like camping, strolling through the gardens, seeing the well-known multilayered waterfall, and more.
Located within the park is a huge duck pond that features ducks and geese. It is the most preferred camping and picnic site by the locals as well as visitors.
What to do – After enjoying some patio dining in the center of one of Wichita's best green spaces, you can take advantage of all the other outdoor activities Lucy Park has to offer. Some of them include a sizable pool house and playgrounds that will appeal to younger guests.
You should also check out the disc golf, and adventure park, especially if you're traveling with kids.
7. Get into the Fisherman's Boots at Lake Kickapoo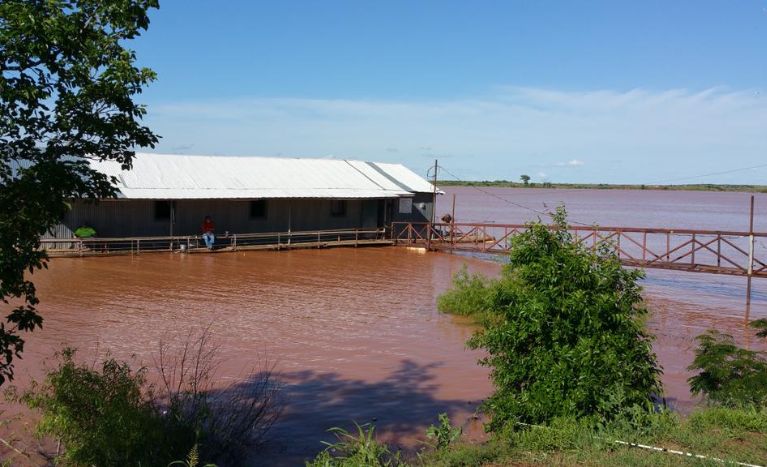 A reservoir near Wichita Falls called Lake Kickapoo is well-known for its fishing prospects.
For both rookie and seasoned fishermen, a day trip to Lake Kickapoo is the ideal outing. Thanks to its serene surroundings and laid-back vibe, which make it is a great place for a day on the water.
While taking in the stunning North Texas surroundings, anglers at the lake can hope to capture largemouth bass, bluegill, white crappie, as well as channel, blue, and flathead catfish.
Why you should go – The huge Lake Kickapoo, is the prime spot for fishing, is located 29 miles on the outskirts, and is one of the free things to do in Wichita Falls TX.
Anglers will love the variety of species available, and there is always plenty of fish to hook.
If fishing is not your thing, boating on the lake is an excellent opportunity to view some of the lush surroundings from the water.
What to do – One of the most well-known activities in Wichita Falls is fishing, and Lake Kickapoo is the ideal location for it. Since the man-made lake is home to a variety of fish species, anglers frequently enjoy their time there. You will find the lake restocked with the best fish for you to catch no matter what time of year you chose to visit.
You can even engage in leisurely hobbies other than fishing, like rowing.
Here you can temporarily forget about your busy schedules while experiencing some of the most breathtaking views of the beautiful lake.
Additionally, there are campgrounds that you can visit.
8. Explore Mother Nature's Marvel at River Bend Nature Centre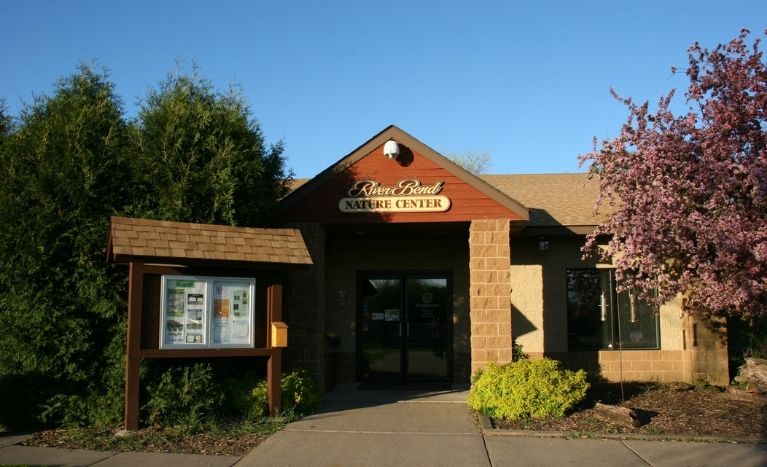 A center for environmental education, the 20-acre River Bend Nature Centre was created to enhance ties between the communities of North Texas and Southern Oklahoma.
Both states offer stunning and distinctive natural surroundings. It offers a wide range of interactive programming along with a variety of activities and exhibits, making it a perfect day excursion for the whole family.
The River Bend Nature Centre is certain to be a highlight of your trip to Wichita Falls, whether you decide to explore the wetlands and nature paths there or marvel at the butterflies in the Nature Conservatory.
Why you should go – People who want to learn more about the local flora and fauna in this area should visit this location. The environmental education center welcomes visitors and offers a number of attractions, including a butterfly conservatory, a children's garden, etc.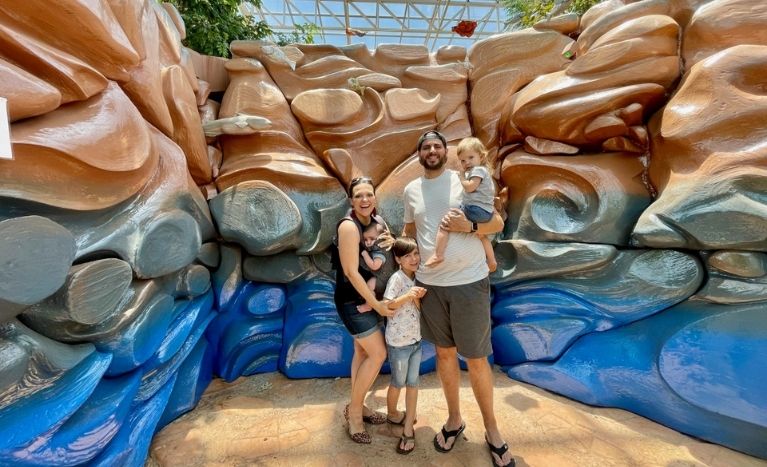 You can also explore this area, which is home to many different animals, including mammals, amphibians, and more.
You can also explore a number of nature paths here in addition to that. For those who appreciate nature and all of its inhabitants, it is one of the top rated things to do in wichita falls this weekend and is a great tourist destination.
What to do – Visit the River Bend Nature Centre while you are in Lucy Park. It is situated right in the middle. The best thing to do in Wichita Falls for individuals who enjoy nature, animals, and everything in between is probably to wander around this center.
The Nature Centre is a learning facility where you may educate yourself and your children about the wonders of nature. Numerous diverse varieties of flora and fauna can be found there.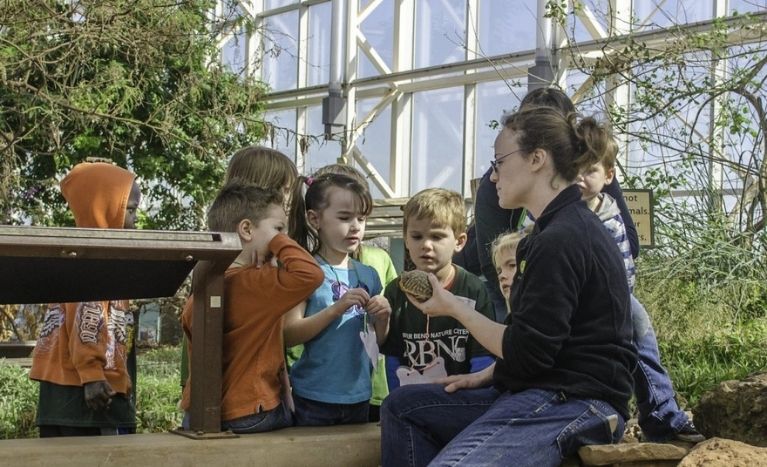 Consider this facility to be a small-scale zoo that is home to foxes, opossums, numerous amphibians, arachnids, and other wildlife. Even better, you can bring a picnic basket and enjoy a feast outdoors with your friends.
9. Sample Wine at Horseshoe Bend Wine Cellars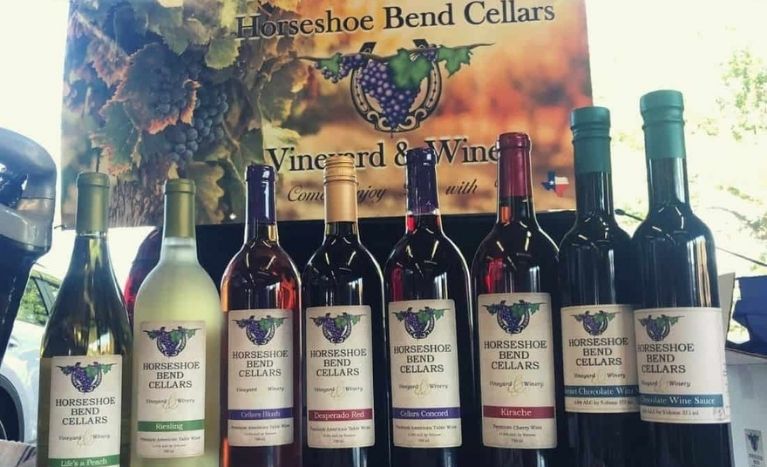 Formerly known as Wichita Falls Winery, this family-owned winery rests in a quaint countryside setting. It offers wine tasting, tours to its wine-producing facility, and various events that kindle the nightlife that you vouch for.
Why you should go – Wine enthusiasts must visit Horseshoe Bend Cellars while in Wichita Falls. This is a local vineyard located close to the city, between Horseshoe Lake and the Wichita River.
When you visit the vineyard, you can savor snacks from a cheese board while sampling a range of locally produced wines. You can take your glasses on the balcony and sip your wine while admiring the lovely views of the Estate.
By offering additional events like murder mystery nights, astronomy nights, and free estate tours, this vineyard goes above and beyond what visitors might expect.
What to do – For smaller occasions, there is a roof-top area with a kitchen and terrace patio. Outside of town, the property offers genuinely stunning views of the Texas countryside and skies.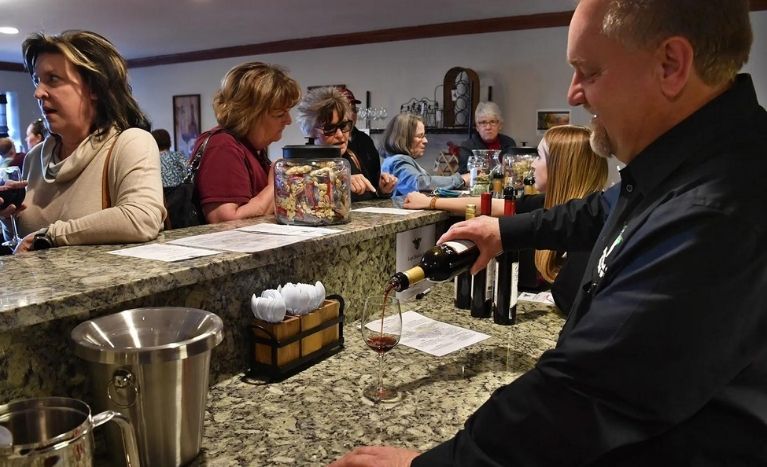 They have a tasting room downstairs where they serve a variety of drinks, including raspberry kirsch and traditional beer in addition to fruit flavors and dry reds.
Ideal setting for a bachelorette party, wine, and painting party, shower, or after-hours business. You can travel alone or with a partner.
It is one of the romantic things to do in Wichita Falls Texas. A bottle of the Merlot marinara sauce and a lovely champagne bottle and a patio dining are some of the ingredients for a beautiful night out with your beloved.
10. Shop Organic at Wichita Falls Farmer Market
Even though it was built in 1980, this current facility still plays a special role in the history of Wichita Falls. Farmers from all over North Texas bring their produce to the busy market.
Why you should go – Wichita Falls' history has always been deeply rooted in farming. This is what distinguishes the Wichita Falls Farmers Market as a special yet essential local business.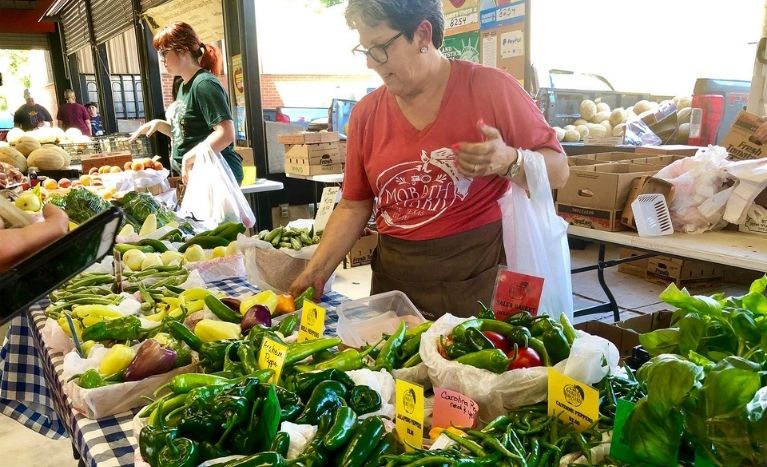 You can see the market's berths teeming with community farmers selling the finest vegetables when you go there. For those who love exotic vegetables, it is nothing short of a paradise.
There are also other delicacies here beyond greens. Everything is on show here, from pastries and jellies to earthenware, houseplants, spices, pickles, and dried fruits. The market also hosts a number of festivals.
Make sure you have a large bag with you since you might bring stuff home that you weren't even aware of.
What to do – This is a terrific place to buy fruit and veggies, flowers, homemade confections, and more, plus it's located downtown beneath a pavilion. You can visit here every Tuesday, Thursday, and Saturday. Along with regular events, they also hold seasonal celebrations like the Fall Wine Fest and Watermelon Fest.
11. Experience the Nostalgia and Thrill at the Professional Wrestling Hall of Fame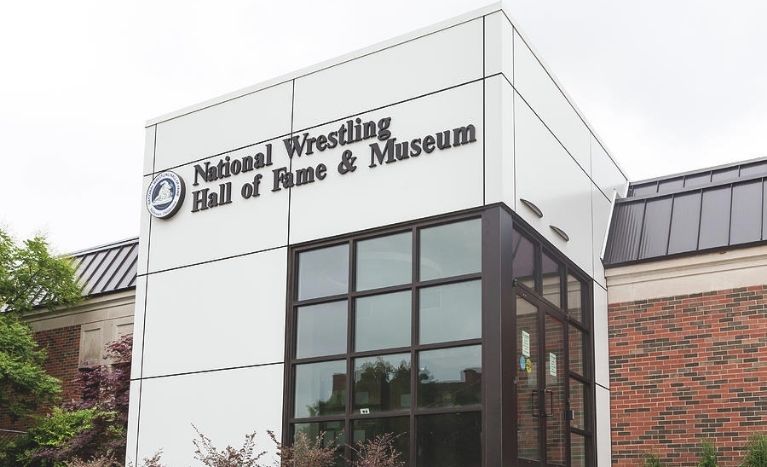 In Wichita Falls, Texas, there is a professional wrestling museum and hall of fame founded by Tony Vellano in 1999.
The purpose of this museum is to preserve and promote the honorable legacy of professional wrestling. The exhibits are installed in a unique style that pays tribute to professional wrestlers who contributed to the athletics scene in the US.
Why you should go – The Professional Wrestling Hall of Fame and Museum is a joy for wrestling lovers. The Professional Wrestling Hall of Fame and Museum is home to a large collection of memorabilia donated by wrestlers and fans throughout the years. The museum is dedicated to preserving and promoting the history of professional wrestling and its greatest wrestlers.
What to do – You may take an entertaining tour of the history of wrestling at this museum. It features artifacts from well-known wrestlers from the yesteryears like the Von Erichs to the modern-day stars.
A number of wrestling activities, including live matches, are held at the Museum
For the wrestling enthusiast in your group, it makes a fantastic afternoon activity. Checking in here with your kids.
12. Appreciate the Arts at Wichita Falls Museum of Art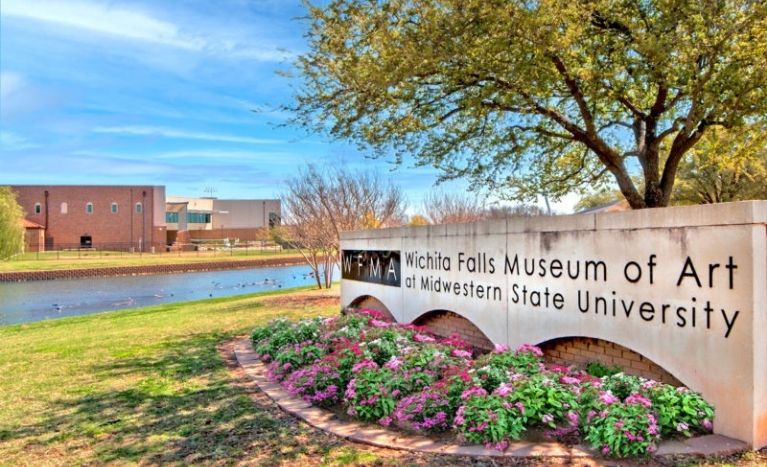 Through fresh encounters with visual art for people of all ages, the Wichita Falls Museum of Art gives you a glimpse of enriching life in our community and the university.
The WFMA is a resource for education that offers a variety of programs and events for the North Texas region, supporting the foundation's liberal arts purpose.
Why you should go – Their impressive and constantly expanding permanent collection of paintings, along with our rotating exhibitions, offer a great gallery experience.
You may find out more about the history of the arts in Southern Oklahoma and Northern Texas by visiting this museum.
What to do – The museum has many beautiful exhibits, including artifacts, historical collectibles, and more. It overlooks the views of Sikes Lake.
There are more than 3,000 works on show, including a variety of artworks like sketches, engravings, paper lithography, miniatures, and more.
The fact that this museum allows tourists free entry is one of its best features.
13. Enjoy Fishing and Hiking at Plum Creek
Another well-liked location for fishing in Wichita Falls is Plum Creek. A great variety of fish, including azure goldfish, panfish, Cyprinus carpio, and others, can be found here. To avoid any issues, you should, however, adhere to the Texas fishing restrictions established for this area.
Why you should go -If fishing is not your thing, you can stroll around the nearby parks and along the hiking paths. There are various benches available for you to use while taking in the tranquil, rural surroundings and the view of Plum Creek.
This is one of the nicest picnic spots here and is one of the best family things to do in Wichita Falls TX.
What to do – The Plum Creek Trails are meant for serious hikers. It begins at the upper end of Lake Wichita and spreads out in various ways over the area before making a loop back to the start.
The Trails at Plum Creek are regarded as one of the best routes for viewing the local flora and fauna of the area. You will pass by a myriad of fascinating landscapes, including rarities like a man-made mountain.
These trails should not be missed if you wish to spend time outdoors.
14. Wander Shop, and Dine at Historic Depot Square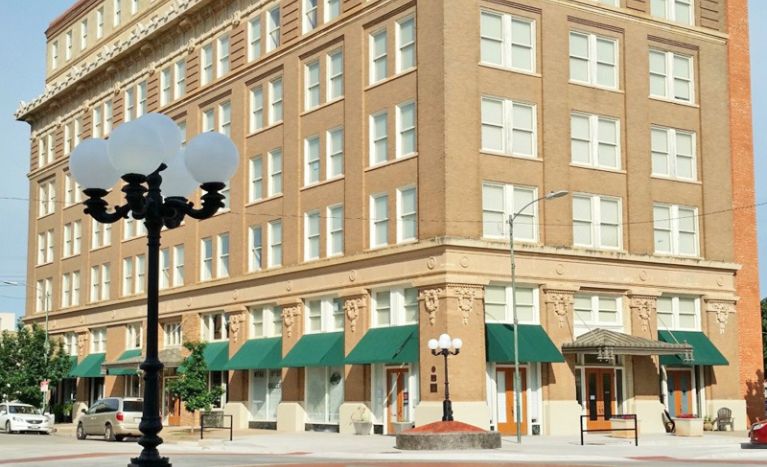 Located in Wichita Falls is the historic shopping arcade that spans six blocks and is home to historic sites, boutiques, and restaurants.
It's a fun way to spend some time in the town to stroll around, admire the architecture, and browse a few stores.
Why you should go – A trip back in time to the late 1800s when Wichita Falls was first established.
You can experience the old charm by visiting the Depot Square historic district. The Railroad Museum & Route Building, the historic Holt Hotel, the Museum of North Texas History, as well as a wide range of antique malls and storefronts are all located in Depot Square.
For those who want to spend an afternoon browsing and visiting one of Wichita Falls' most historically significant neighborhoods, Depot Square is a fantastic choice.
What to do – The Depot Square Historic District in Wichita Falls is a 6 area with historical structures, as well as stores and eateries. There are several historic structures to visit.
Some of them include the Old Kemp Grocery and the Old Wichita Falls Route Building which were established a century ago.
A fun approach to spending some time in the town is to stroll the district, admire the architecture, and browse some boutiques and restaurants.
What to Eat in Wichita Falls Texas?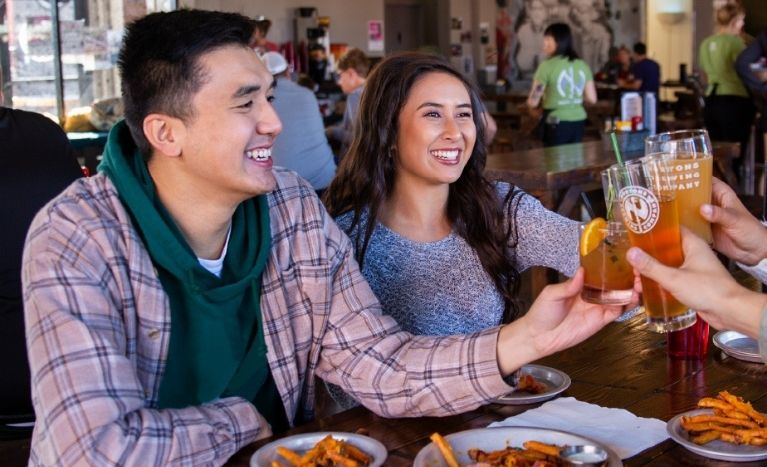 Wichita Falls, Texas, has a wide range of eateries because of its many different cultures and extensive history. At the abundance of restaurants, Wichita Falls offers Italian, Cuban, Greek, Mexican, German, and Japanese cuisine. Read our guide to the top restaurants in the city.
Salt and Pepper – A Mediterranean restaurant called Salt and Pepper may be found in Wichita Falls' Century Plaza. A typical Greek salad, a ricotta and green pepper salad with tahini, or one of in-house's sandwiches, such as the Camp Med, are all options for lunch. Try the most-loved lamb shank or the smoked salmon for supper, both of which come with a variety of vegetables.
Add. 2611 Plaza Pkwy #201, Wichita Falls, TX 76308
Hibiscus Cafe Greek Specialities – Greek cuisine and flavorful coffee blends are the highlights of the Hibiscus Cafe. Gyros are a specialty of the café, which also serves a veggie gyro with cheddar cheese and peppers. The Hibiscus Cafe also serves kokkinisto, beef served with lemon wedges, and cheese croissants.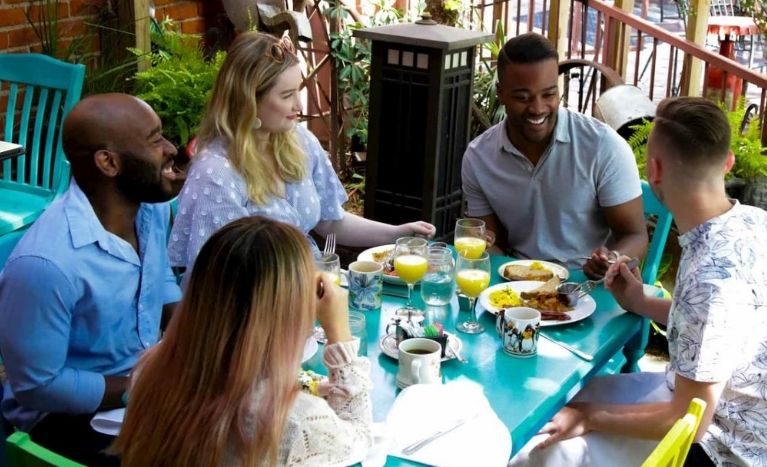 Address – 1616 Pearlie Dr, Wichita Falls, TX 76306
Wasabi Japanese Steakhouse – The ideal location for a supper with friends or a romantic date is Wasabi Japanese Steakhouse. It provides both hibachi grills and regular restaurant seating. Shrimp dumplings, fried crab and chicken, and shrimp crisp are all excellent starters at Wasabi.
Add. – 3916 Call Field Rd #100, Wichita Falls, TX 76308
The Gutierrez Family – Gutierrez Family is the place to go if you're in the Wichita Falls region and want some excellent Mexican food. The Gutierrez Family restaurant provides something to please practically every pallet. You can try anything from delicious breakfast tacos to homemade tortillas and rancheros maderos. Try Mexican lemonade.
Address – 513 N Martin Luther King Jr Blvd, Wichita Falls, TX 76306
Where to Stay in Wichita Falls TX?
In addition to being a draw for students and working adults, Wichita Falls TX is also a practical location for many domestic and international travelers who want to go throughout Texas. Other well-known cities like Oklahoma City and Dallas-Fort Worth are in close proximity. The top resorts, bed and breakfasts, and short-term lodgings are listed below:
La Quinta Inn and Suites by Wyndham Wichita Falls – The La Quinta Inn and Suites is a tidy and convenient hotel that is close to Sikes Senter Mall and Midwestern State University. The inn is equipped with all the necessities, including a flat-screen TV, free parking, and an indoor pool with a hot tub. All rooms are equipped with a microwave and a refrigerator.
Address – 2511 East Montgomery Place, Wichita Falls, Texas 76308
Phone number – +1-940-468-3107
Baymont by Wyndham Wichita Falls – The complimentary breakfast was highly praised by visitors who stayed here. Each room has a flat-screen TV with an HBO channel subscription if you choose to stay in rather than go out for entertainment. Free wifi is also available to visitors. The Midwestern Museum of Art is a 2.5-mile drive from the hotel, while Lake Wichita is a picturesque 3-kilometer drive away.
Address – 4510 Kell W Blvd, Wichita Falls, TX 76309
Phone number – +1-940-247-2820
The Red Roof Inn – Even if the Red Roof Inn's prices are on the cheaper end the rooms are clean and roomy, a stay there is unquestionably worthwhile. A cosy bed and cable TV are provided in every room for your leisure. The property offers complimentary breakfast.
Address – 1032 Central E Fwy, Wichita Falls, TX 76306
Phone number – +1-940-766-6881
Homewood Suites Wichita Falls – Homewood Suites offers a breathtaking view of the sunset and sunrise across Sikes Lake. Sikes Shopping Centre is a convenient two-minute drive from the hotel, so you may go shopping there. In addition, the hotel is also close to Wichita Falls Museum and Arts Centre.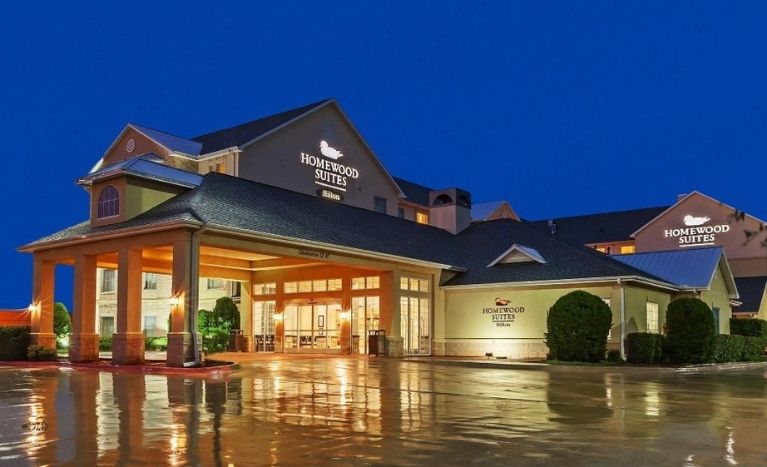 Wichita Falls is the place to go if you want to have some sun-filled joy or discover the fascinating history of North Texas. With these 14 fantastic activities, you can take advantage of the lovely weather in Wichita Falls and the rich culture of North Texas. You can alternate between work and entertainment in each room thanks to the flat-screen TV and work desk that are included. The property offers free WiFi, parking, and complimentary breakfast.
We have compiled this to help you get some ideas if you were wondering what to do in Wichita Falls, Texas. There are always enjoyable indoor or outdoor activities to enjoy, regardless of whether you are local or just passing by.
Other Things to do in Texas