Yakima is a fruit-producing community with a broad variety of attractions and things to do. Nestled on the lush soil of the Yakima River Valley 60 miles southeast of Mount Rainier National Park,. t leads the nation in agricultural output. As a result the local culture and society is shaped by the food that is cultivated here.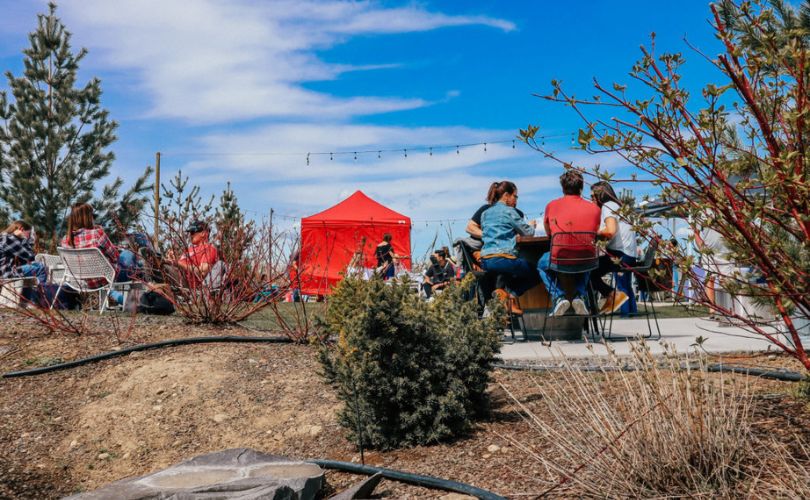 Yakima attractions appeal to nature lovers, history fans, and anybody searching for an adventure, luring both tourists and long-term inhabitants. Bike trips on the Yakima Greenway and treks on the Cowiche Canyon Trail are popular local excursions. The Yakima River Canyon also draws people north of town with local adventures. White Pass Ski Resort and Mount Rainier National Park, which are a little further away, both provide for memorable day outings.
Yakima has a number of cultural attractions as well. There are indoor activities as well, such as museums, orchards, and old theaters. Our list of the top things to do in Yakima will help you learn more about the greatest attractions in the city.
Best and Fun Things to do in Yakima WA
Explore Mount Rainier National Park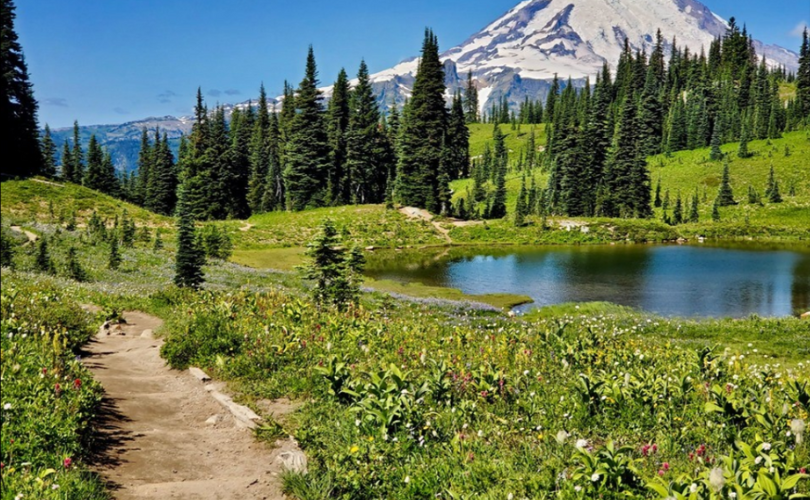 Yakima is ideally located for day trips or overnight excursions to the majestic Mount Rainier, Washington State's highest peak.
Yakima is 70 miles from the charming Stevens Canyon Park Entrance. The Ohanapecosh Campground, located in an old-growth forest, is one of Mount Rainier's greatest campgrounds and is only a short drive away.
A two-hour trip from Yakima will take you to the Sunrise Visitor Center and the park's northeast part. Mount Rainier is a destination that should be on everyone's lifetime bucket list, and is among the wonderful things to do in Yakima today.
It is a perfect site to fly into because of the abundance of fantastic campgrounds, hiking routes, and breathtaking mountain views.
Go Hiking on the Cowiche Canyon Trail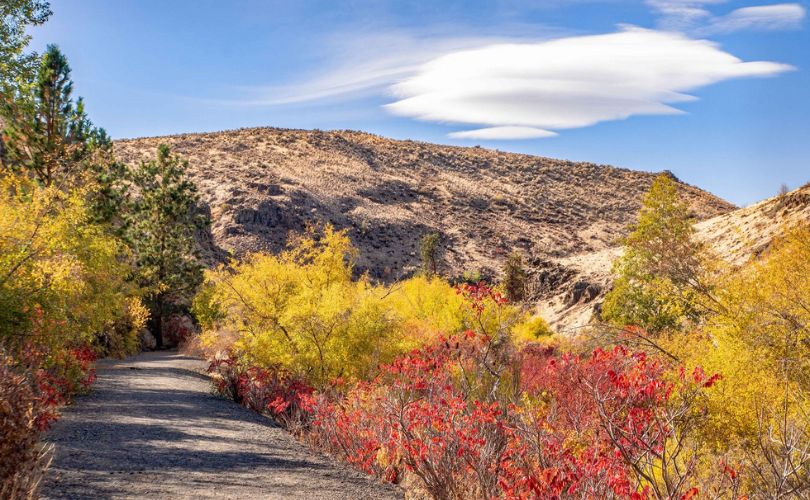 Cowiche Canyon is a beautiful shrub-steppe ecosystem just west of town.
It's ideal for a fast or full-day trip into nature, and is among the top Yakima activities for nature lovers. This picturesque location, along with its more than 30 miles of hiking trails, is preserved and protected by the nonprofit Cowiche Canyon Conservancy.
The path system travels up and down the canyon, following minor creeks and tributaries to provide beautiful views of the surrounding countryside. There are various trailheads around the city, including several pull-offs off Summitview Avenue. The Canyon offers a tremendous sense of seclusion just outside the city despite its close proximity.
The Cowiche Canyon Conservancy offers a variety of special events, including volunteer opportunities, butterfly release parties, and guided excursions.
Walk Through Yakima Area Arboretum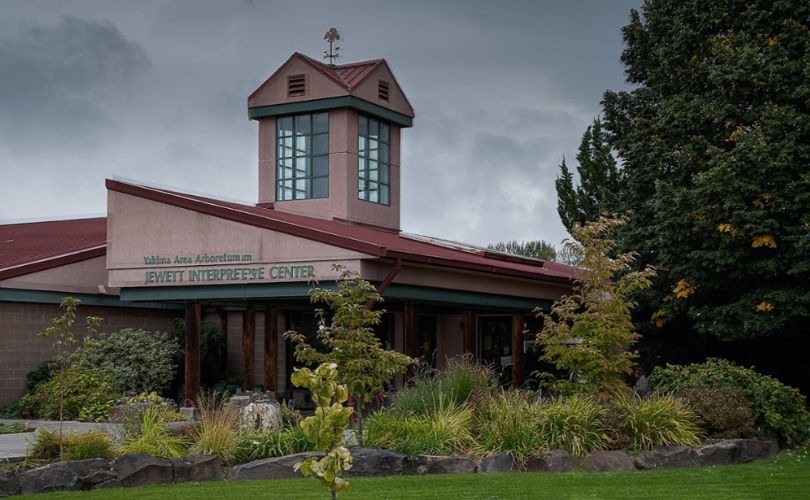 The Yakima Area Arboretum is located on the city's east side, between Interstate 82 and Highway 24. One of the top Yakima tourist attractions that maintains more than 40 acres of manicured green space and gardens.
The arboretum supports a vast variety of trees. There are over 100 of different plant species that are dispersed across the grounds, each of which has a label describing its function in the environment.
Its unique landscapes feature butterfly gardens, wetland walks, and a exotic fruit trees. Despite its proximity to major highways, the roadways bustle is readily drowned out by the trees once you begin exploring this natural region.
Also Read: Best Things To Do in Bellingham
Tour the Yakama Nation Cultural Center and Museum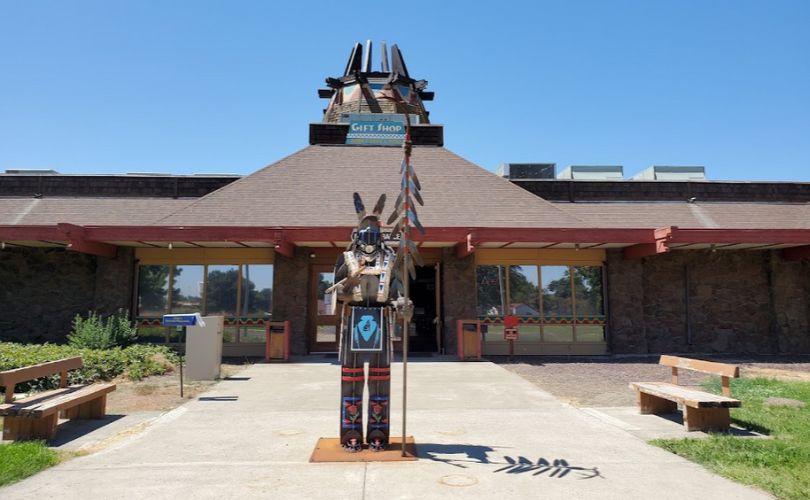 A fantastic way to learn about the history and people of the Yakama Nation is to visit this cultural center, which is located to the south of the city.
It's a 12,000-square-foot complex filled with relics, art, and photography. It also houses the Heritage Theater and the Yakama Nation Library.
Other exhibitions and replicas at the museum include life-size home reconstructions and interactive displays with enhanced sound effects.
Furthermore, the area around the university is interesting enough to explore on its own, and on clear days, Mount Adams may be seen proudly in the distance. For even more culture, visit nearby Fort Simcoe.
Fulfill your Outdoor Pursuits at Yakima Sportsman State Park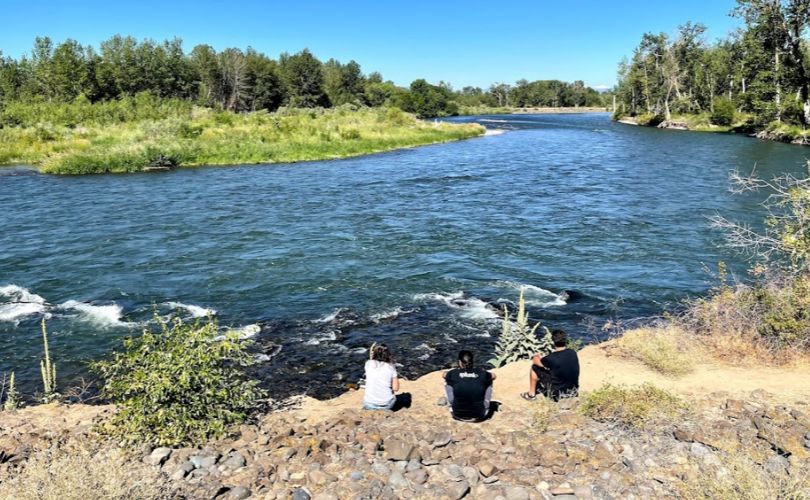 The Yakima Sportsman's Association established this 266-acre state park as a game management zone. Today it is flanked with green spaces and an abundance of trees, and is one of the top places to visit in Yakima.
The park offers a variety of popular recreational activities, including hiking, bird viewing, and fishing. It also has a campsite with more than 60 tent and RV sites making it possible to spend several days in nature's lap.
The park is popular all year. When the trees change color in the autumn, it is especially beautiful to visit, as is in the spring when the wildflowers emerge annually.
The park also has a basketball court, mini-golf course, and picnic tables that can be reserved.
At the Yakima Valley Museum, Delve Deep into History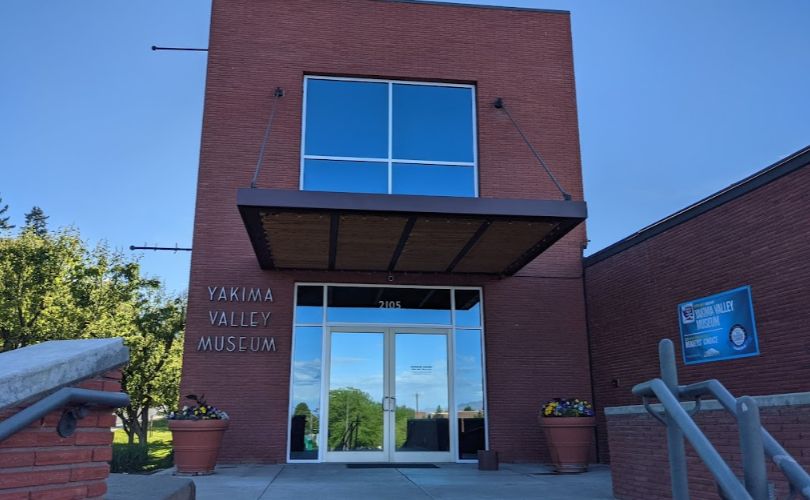 Yakima Valley Museum is located in downtown Yakima, next to Franklin Park.
It offers an enthralling view at the Yakima River Valley's past, present, and future. The exhibits provide information on early explorers, native communities, and the thriving fruit business.
The museum also has a vintage soda fountain, which is perfect for a fizzy beverage.
Franklin Park is one of the city's most well-liked public parks, right behind the museum. It's a nice natural spot that serves plenty of shade trees and picnic tables. Franklin Park also has one of the city's few public swimming pools.
Enjoy Skiing at White Pass Ski Area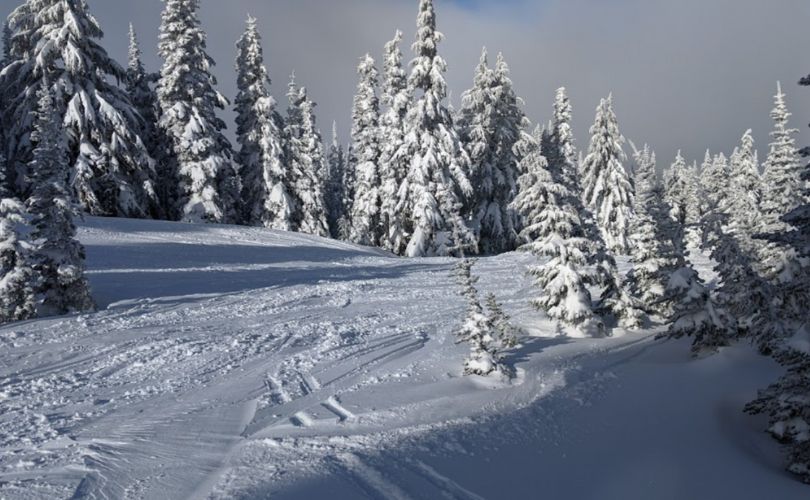 Local Yakima residents' preferred ski resort is White Pass. It is located 50 miles west of Seattle, at the southeast entrance of Mount Rainier National Park.
One of the fun things to do near Yakima where every level of skier and snowboarder may find something to enjoy at White Pass in the winter. You can access beginner-friendly ski lessons to expert-only terrain with bluffs and ramps.
The resort has 1,500 skiable acres accessible by six chairlifts, ensuring ample terrain to cater to the weekend visitors.
The resort also has 18 kilometers of groomed tracks at the White Pass Nordic Center. White Pass exposes itself to be a paradise for mountain biking and hiking during the summer.
Fort Simcoe Historical State Park Transports You Back in Time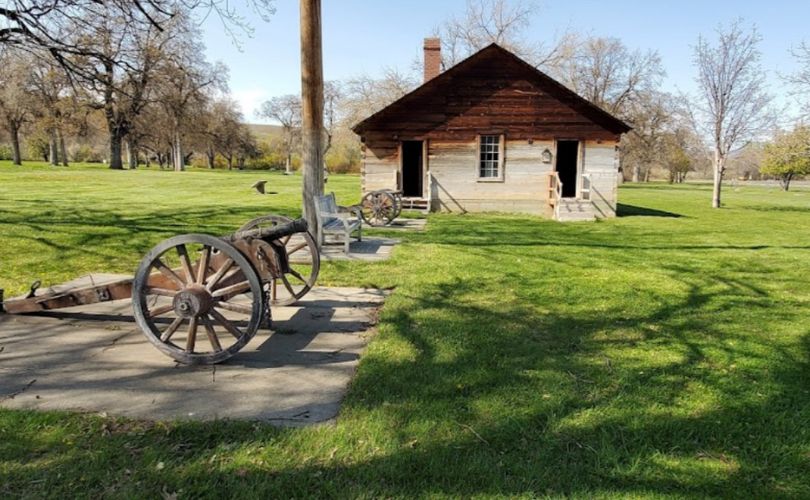 Fort Simcoe was built in 1856 and is still standing today in the Yakama Indian Reservation. It is a short drive from Yakima's city center. It is currently a 200-acre national historic site and is listed on the National Register of Historic Places. Through a neighboring Interpretive Center, visitors can learn about the fort's history at this day-use facility.
In addition, three conserved officers' houses with period-appropriate furnishings and decorations are open for self-guided tours.
It's a very well-liked location for bird- and wildlife-watchers, and Fort Simcoe's extensive open area is ideal for picnics and outdoor recreation.
Check Out: Things To Do in Forks, WA
Visit Bale Breaker Brewing Company and Sample their Handcrafted Beers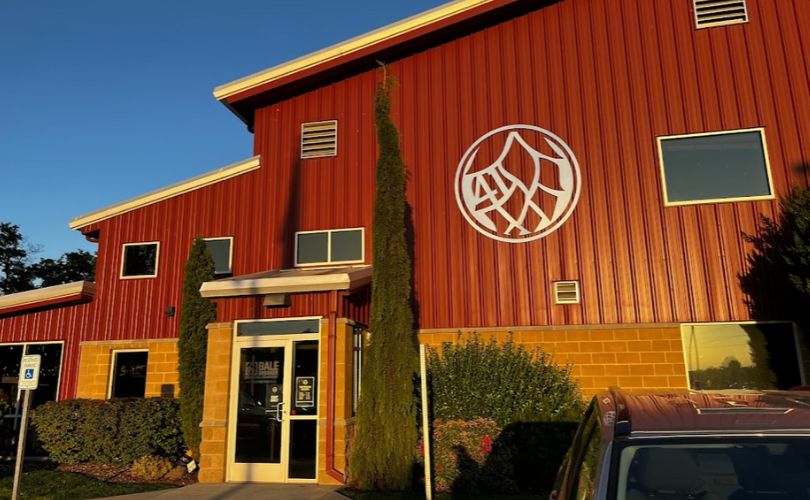 Bale Breaker Brewing Company is a new addition to the Yakima community.
It first opened to the public in 2013 and has since grown to become the area's fifth-largest independent microbrewery.
There are several handcrafted brews on display at the brewery. It contains a 30-barrel brewhouse and 41 fields of brown ale, top cutter, and bottom cutter royal.
You must make an appointment to see this location. You'll learn about the company's history and the procedures they use for production during your tour.
Walk Through the Yakima Greenway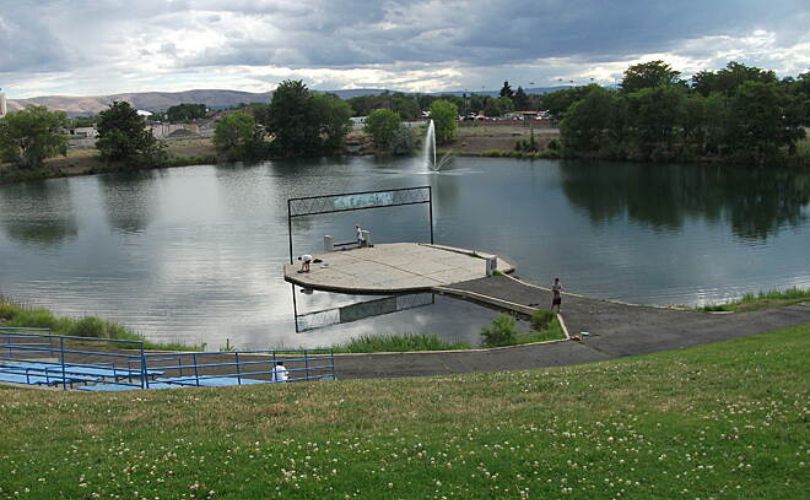 One of the best outdoor things to do in Yakima WA is to travel around town via Yakima Greenway. It spans for more than 20 kilometers, connecting several of the city's finest natural attractions. Many bodies of water, including Myron Lake, Willow Lake, and Lake Aspen, can be reached along the greenway.
A large portion of this non-motorized road winds away from traffic while passing beneath boulevards and covered trees. The greenway also provides access to Sherman Park's off-leash dog area, as well as water and facilities.
Expect crowds throughout the week and especially on weekends.
Attend a Performance at the Capitol Theater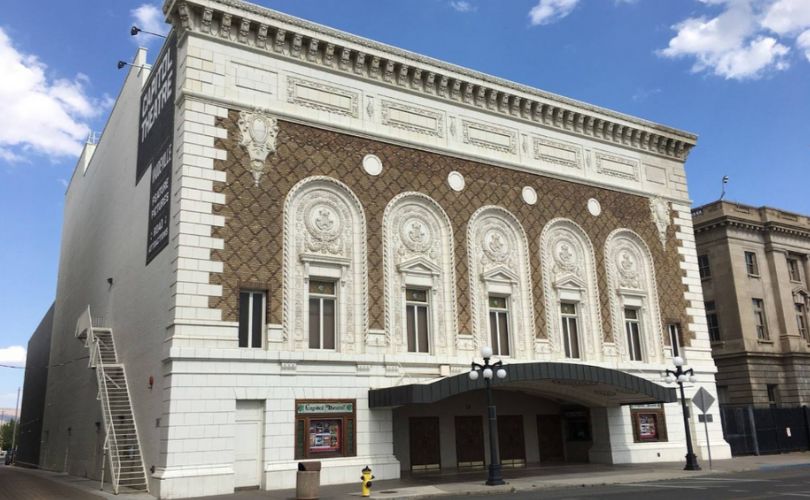 What to do in Yakima for some entertainment? The Capitol Theater, located in the city's center, has been providing Yakima residents with entertainment for almost a century.
Today, tourists may find hundreds of performances taking place all year long, including stand-up comedy, opera, concerts, and dramas.
The stunningly updated architecture and modernized light and sound system of the Capitol Theater contribute to the entertainment value.
There are more than 1,500 seats available, with a perfect view from every nook and corner.
The Capitol Theater also hosts the prestigious "Capitol Kids" youth theater arts programme for students of all grade levels.
Take Part in the Central Washington State Fair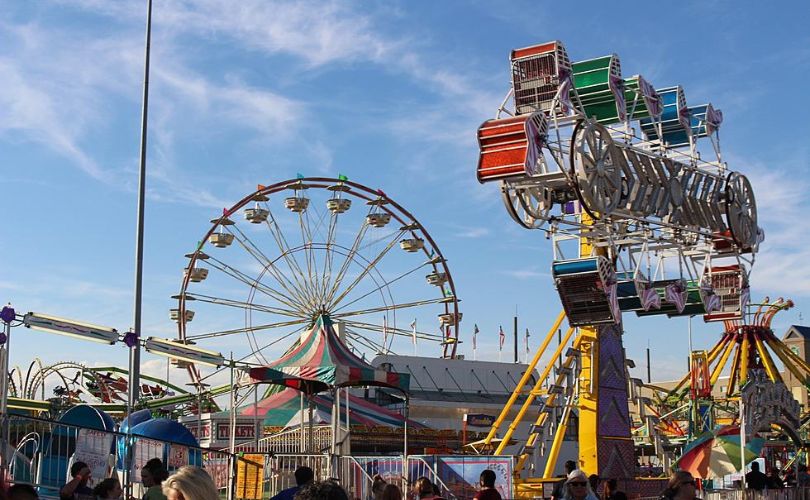 Every September, Yakima County hosts the Central Washington State Fair. The fair was initiated for the first time in 1892 and has been a popular occasion ever since.
Its primary goal is to promote, develop, and cultivate an interest in farming and agricultural cultivation in Central Washington.
Additionally, the event hopes to pique the interest of the younger generation and help them comprehend the value of farming and crop production.
The fair also features horticulture and other sorts of agriculture.
This fair is among the top Yakima tourist attractions because farmers from throughout the nation come here to sell their agricultural goods.
Take a Tour of Gilbert Cellars' winery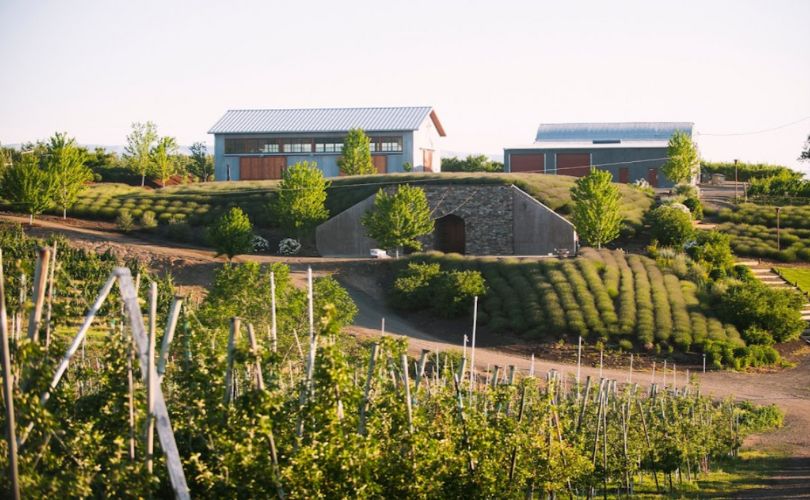 Gilbert Cellars is a tiny, family-run vineyard in Yakima that creates both red and white wines that have garnered numerous accolades.
It features a tasting room where you may enjoy wine samples and delicious cheese platters that are also for sale.
Winery tours are available by appointment and highlight the winery's activities and history.
A lawn-style amphitheater also holds live music events throughout the year, including the Music in the Vines concert series.
Johnson Orchards Offers a Fresh Menu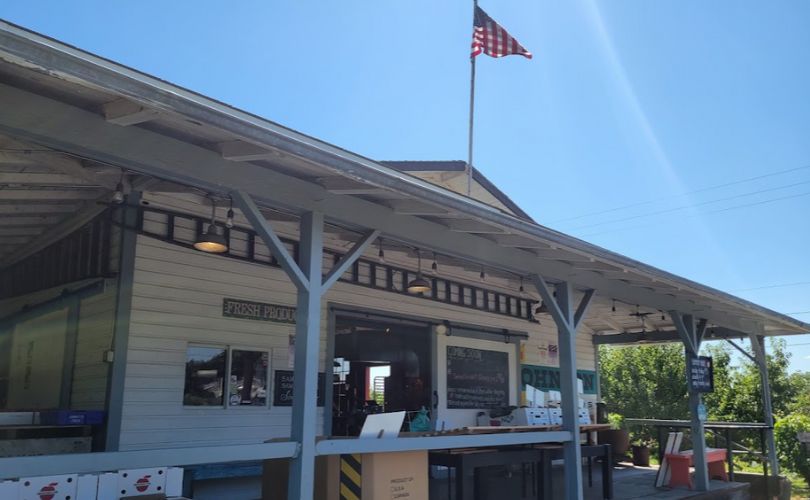 Visit Johnson Orchards on the west side of Yakima to get a sample of the local produce. This orchard has been in business since 1904 but still continues to be a local favorite today.
The months of mid-June to August are ideal for visiting this metropolitan orchard oasis.
The variety of cherries that are readily accessible from mid-June to early July is the standout crop that can be bought here in abundance. Apricots, peaches, and nectarines are a few other stone fruits still available for purchase during the rest of the season.
The Little Bake Shop, located in the orchard's retail area, sells fresh desserts from Wednesday through Saturday. Before you go, call ahead or check the website for the most recent availability.
Have Fun at the Yakima Farmers' Market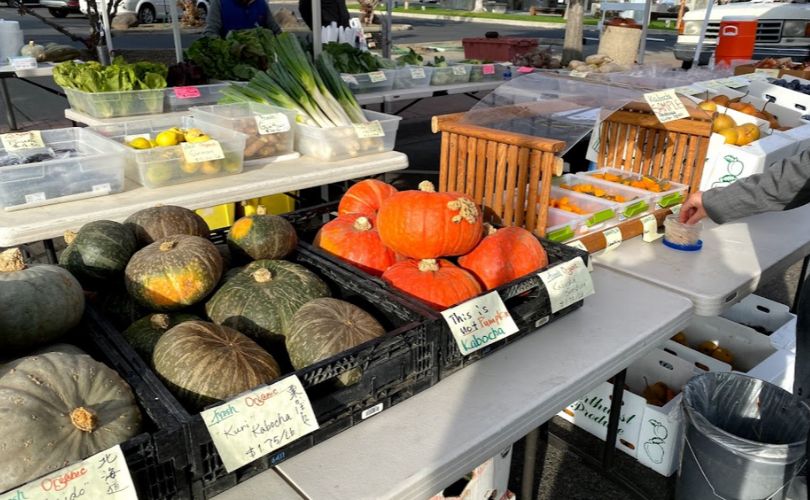 The Yakima Farmers' Market, which has been serving fresh food for over 20 years, is held every Sunday from May to October at the Valley Mall parking lot.
Each week, the Farmers Market offers a cooked breakfast between 8:30 and 10am, as well as locally produced foods, confections created by hand, and artisanal goods.
The Yakima Farmers' Market's stalls are home to more than 20 unique vendors.
Fresh products to look for include plums, pears, milk, poultry, and peppercorns. The community center also features live music and works by regional artists.
Take a Trip to the Yakima River Canyon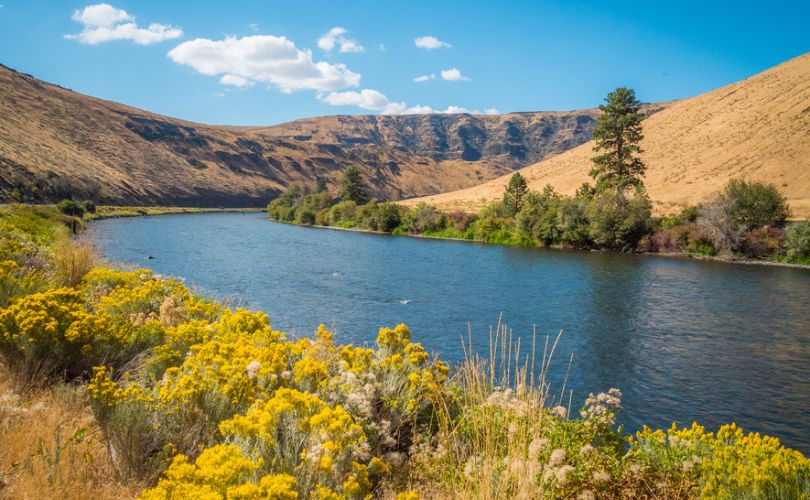 The Yakima River meanders through a canyon of granite cliffs and rolling arid terrain between Yakima and Ellensburg.
While the speed limits are a little slower, the Yakima River Canyon Scenic Byway offers considerably nicer views than the highway.
It is also a popular summer destination here where visitors can partake in sailing, rafting, fishing, and other fun activities.
The Bureau of Land Management (BLM) manages much of the canyon, including four designated recreation areas – Umtanum, Luma Creek, Big Pines, and Roza.
The river is accessible from all four BLM locations. Additionally, there are campsites available at all four locations, with Big Pine having the most overnight spaces. Both tents and trailers are accepted, however there are no electrical hookups available. All campers have access to vault toilets, however they are required to carry their own water for drinking.
Tour the Central Washington Agricultural Museum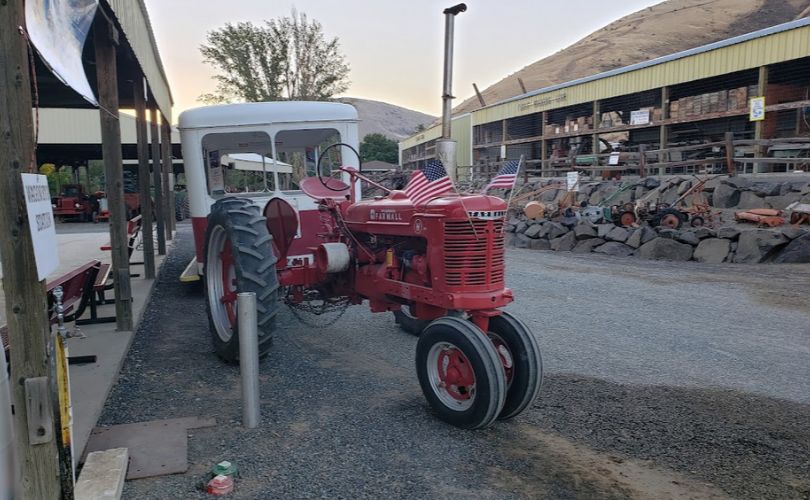 One of the top Yakima tourist attractions is the 15-acre museum featuring the machinery and people who were involved in the area's agricultural history.
It is located on the southern side of Yakima near the city of Union Gap. The museum's collection includes a 1908 farmstead, a Northern Pacific Railroad boxcar, and a functional 1930s-era sawmill.
Another prominent exhibit at the museum is the Farm Equipment Yard, where hundreds of donated, vintage tractors and other farm equipment provide an up-close view of earlier farming practices.
This museum also hosts Old Town Days, Civil War reenactments, and an annual Old Steel Car Show.
Wineries Express invites You to Have a Wine Tour
Wineries Express is the most well-known wine tour company in the Yakima Valley, located less than 10 minutes from Yakima.
Because it is privately held, small groups can access private services. Definitely check out this location if you're traveling in a company of 15 or less.
You can tour a number of breweries using the services of this company. Wineries Express also provides deluxe excursions and doesn't charge extra for sampling.
The best wineries in the region offer packages that also include free plates.
For tourists who are interested in wines, beers, ales, and other unique beverages, this is one of the wonderful things to do in Yakima WA.
Participate in a Fun Event at the Famous Yakima Valley SunDome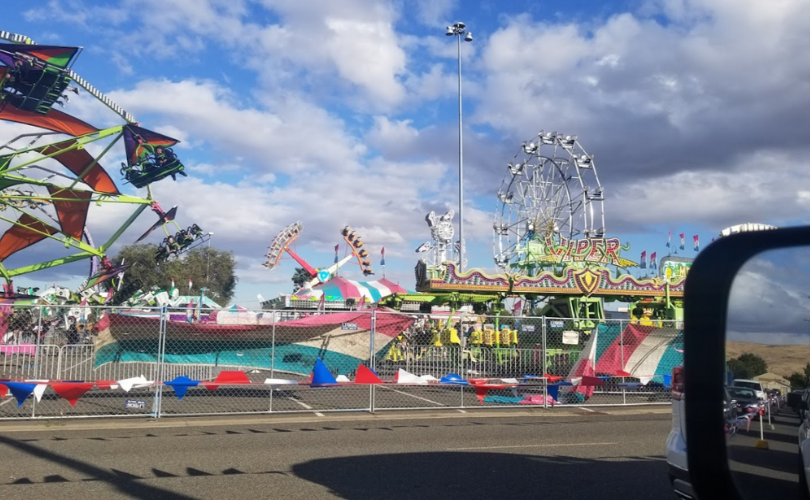 An engineering marvel which is also one of the top places to visit in Yakima, Washington. This stadium has ample seats for almost 6,000 people.
The Yakima Valley SunDome holds numerous sporting events all year round including sports like basketball, tennis, rugby, polo, and volleyball.
In addition, the location accommodates festivals, equestrian events, and exhibitions. There are also agricultural shows, trade exhibits, symposiums, and conventions hosted here.
The SunDome in Yakima Valley is the world's second concrete sectional roof dome, the first being the Kingdome in Seattle.
Best Places to Eat in Yakima WA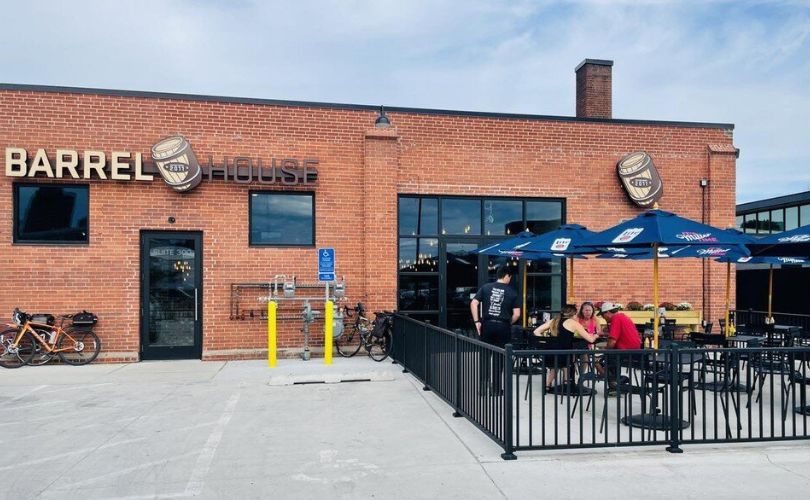 Yakima, located in the heart of Washington, is an excellent starting point for exploring the region's numerous wineries. This verdant country is abundant in fruits, vegetables, and other agricultural goods, all of which inspire local cooks. Here are some of Yakima, Washingtonmost ,'s delicious dining establishments.
North Metropolitan Kitchen & Lounge
5 North, located in downtown Portland, is a refined yet easygoing restaurant specialized in Pacific Northwest cuisine. The culinary team crafts gourmet dishes guaranteed to tempt a variety of taste senses using the freshest ingredients from nearby sources. Favorites include the lamb bolognese, which is cooked with potato gnocchi, fresh spaghetti, and black beans. You can also try the Serrano ham-wrapped chicken, which is served with roasted potatoes, brussels sprouts, and oyster mushrooms.
Address – 175 West St, Annapolis, MD 21401
Antojitos Mexicanos
This vibrant restaurant has been a longtime fixture in Yakima's culinary scene. It is particularly well-liked by people looking for authentic Mexican food packed with flavor. Visitors will find a variety of alternatives, ranging from Mexican favorites to entrées with beef, chicken, or seafood, as well as at least six distinct salsas with varied levels of chili. Tacos packed with a variety of meats ranging from pork in a mild red sauce to grilled filet steak; the veggie tortilla stuffed with quinoa, lentils, and numerous veggies; and prawns cooked with garlic are all tempting options.
Address – 3512 Summitview Ave, Yakima, WA 98902
Barrel House
Barrel House is a laid-back eatery serving New American food that is housed in a charming old structure. From soups and salads to melts and wraps, everything is available on the menu. A few standout dishes are the Mulligatawny soup, a wonderful concoction of curry, chicken, apple, and rice, and the winemaker melt, which consists of a cheeseburger patty, goat's cheese, red wine relish, arugula, and onion. The house also offers a wide variety of wines and microbrews, with a focus on regional products.
Address – 22 N 1st St, Yakima, WA 98901
Carousel
Carousel is a gorgeous, cozy café that specializes in French cuisine and is housed in a historic building with exposed brick walls. The menu offers a variety of mouthwatering entrees, including vegetarian and omnivore-friendly options as well as French classics. Notable dishes include coq au vin, which is chicken cooked in a red wine sauce and topped with asparagus. This is a must-try culinary gem due to the food and lovely, welcoming atmosphere.
Address – 2648, 25 N Front St UNIT 6, Yakima, WA 98901
Best Places to Stay in Yakima WA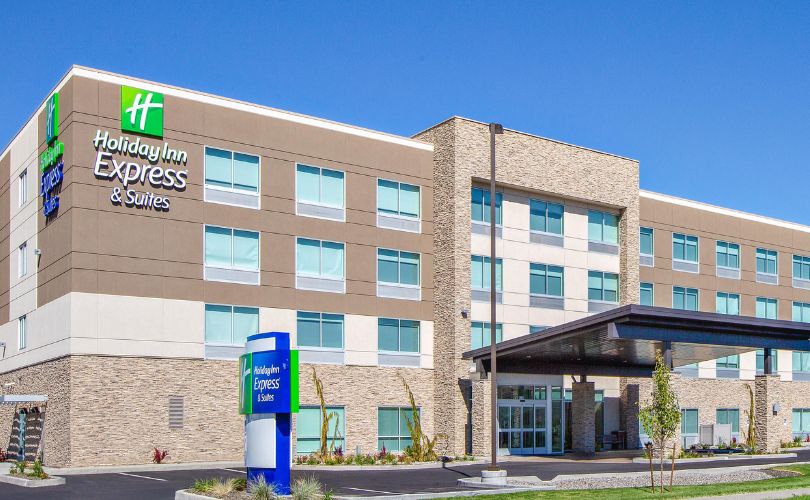 The Washington town of Yakima, which is renowned for its breweries, is surrounded by more than 100 vineyards. It is, in a nutshell, a destination for individuals who appreciate the good life. Our Yakima hotels will allow you to appreciate this lovely riverside town and the surrounding countryside in comfort and style.
Oxford Suites Yakima
There aren't many more reliable hotels in Yakima than this one. Its plant-filled lobby leads to classically designed guest rooms, the bigger of which have patios with views of the Yakima River and the hotel's lush gardens. It offers free WiFi and breakfast.
Address – 1701 E Yakima Ave, Yakima, WA 98901
Hilton Garden Inn Yakima Downtown
The relaxing guest rooms of this classic downtown Yakima hotel have a traditional style and a neutral color scheme. Accessible accommodations are also provided for those with limited mobility, and the Garden Grille and Bar serves wonderful American cooking, particularly the juicy burgers. The motel is conveniently close to a multitude of eateries and Yakima's renowned breweries.
Address – 401 E Yakima Ave, Yakima, WA 98901
Ledgestone Hotel, for rustic luxury
The newest hotel in Yakima has a traditional, rustic appearance with stone walls, dark wood furniture, and a muted, earthy color scheme. Choose a suite to enjoy comfortable seating areas with couches and armchairs arranged around coffee tables. If you need help planning a visit to one of Yakima's top wineries, the staff will be happy to help.
Address – 401 E Yakima Ave, Yakima, WA 98901
Holiday Inn Yakima, an IHG Hotel
Holiday Inns are unbeatable for dependable comfort, and this one carries the flag magnificently. For a restful night's sleep, there are pillow menus and blackout curtains. Guest rooms have pine furniture and a minimalist Scandi ambiance, while the suites have jetted bathtubs. A heated indoor pool guarantees that training is constantly on the agenda.
Address – 802 E Yakima Ave, Yakima, WA 98901
When are you Planning a Yakima Valley Trip?
Whether you're a local or a tourist, Yakima is a fantastic place to visit. Whether relaxing in a hot spring, shopping at some of the best antique stores in the world, or taking a tour of the lush and fertile Yakima River Valley, there's really something for everyone. Yakima is home to all kinds of outdoor activities and cultural attractions that will leave you longing for more.
If you are looking for a truly unique vacation or weekend trip away from the city, Yakima might be the place. There is a reason that so many people visit and end up staying, particularly young professionals. Yakima is enjoyable year-round, but it can be especially vibrant in spring and summer.
Check Out: Things to Do in Port Angeles, WA