Bellingham, located near the Canadian border, is a Northwest treasure that embodies everything the region has to offer.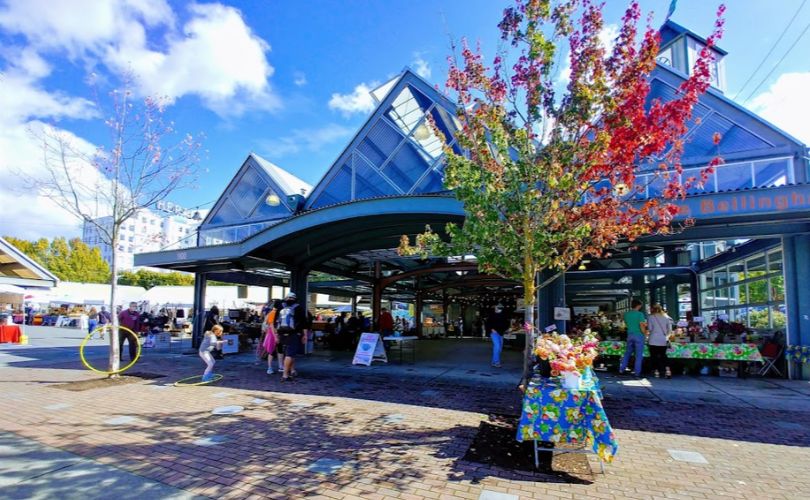 Bellingham provides convenient access to the San Juan Islands and is within a short distance from North Cascades National Park. There are many multi-use trails and outdoor activities within city bounds, including Whatcom Falls Park.
Bellingham is a great place to experience Pacific Northwest culture. Bellingham is home to Western Washington University as well as various museums and local businesses. The university gives this city a distinct college-town feel.
Bellingham is a city in Washington that is worth more than just a weekend escape, whether it's the kind of locals on the streets or the multitude of trailheads to explore.
Our list of the top attractions and activities will help you find the top things to do in Bellingham WA.
Top Things To Do in Bellingham WA
1. Enjoy Skiing at Mt. Baker Ski Area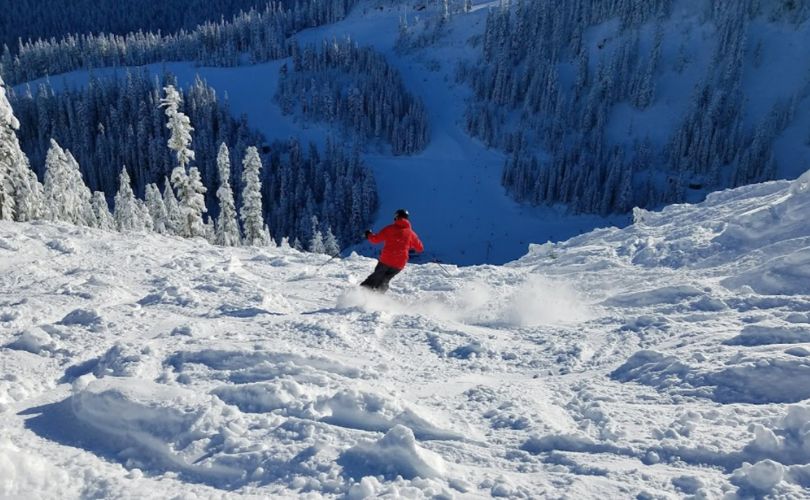 Mt. Baker Ski Area is one of Washington's best ski areas, and it is only 50 miles east of Bellingham. The spectacular background and steep slopes of Mount Baker lure travelers from all around the world.
Every level of winter athlete may find something to enjoy at Mt. Baker Ski Area. It offers more than 1,000 acres of terrain to satiate your wanderlust, from moderate foothills to expert-only hiking trails.
Fresh tracks are prevalent at this Cascade Mountain ski resort, which receives more than 600 inches of snow each year.
The renowned Mt. Baker Film Fest and the legendary Banked Slalom competition in February are two annual events that are held within the Mt. Baker Ski Area's limits.
2. Take a leisurely Stroll at Boulevard Park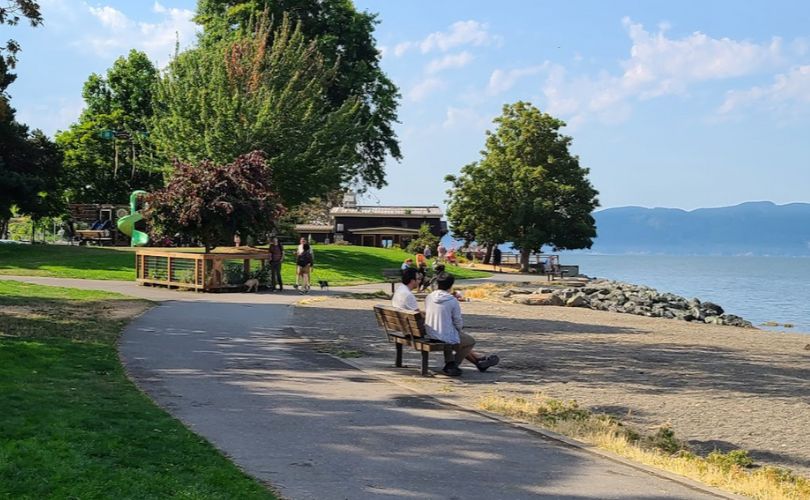 Boulevard Park is a lovely bayside public space.
The park has a performance platform for local concerts, open space, and some of the nicest views of Bellingham Bay in the city.
One of the lovely things to do in Bellingham is to visit here and experience wonderful walking and bike pathways along the shore.
Woods Coffee is located in the heart of the park and offers a caffeine boost during the day. Boulevard Park is a favorite picnic spot thanks to its public BBQ pits and sandy beaches.
Fishing is another enjoyable sport, and the park features various coastline fishing areas as well as a boardwalk where visitors can cast a line.
3. Walk Through the Whatcom Falls Park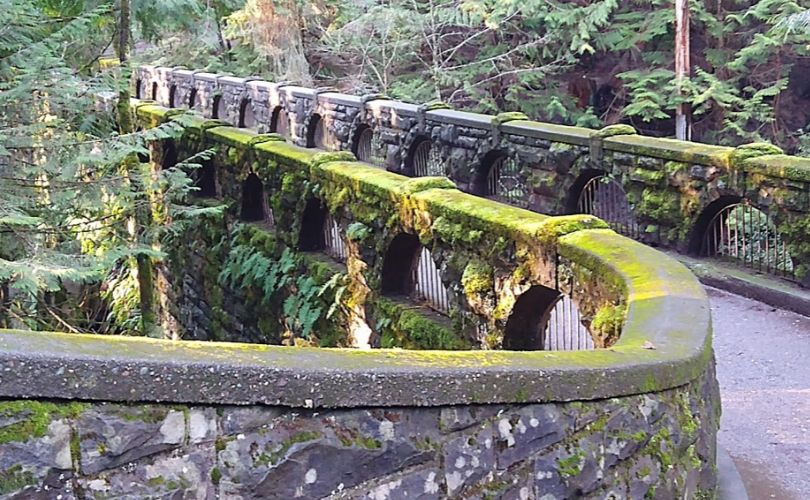 Whatcom Falls Park is a 240-acre city park in the outskirts, and is among the top places to visit in Bellingham.
There are plenty of open spaces to explore in this public space, along with contemporary park amenities and well-kept hiking trails.
The four distinct waterfalls that the area's tumbling Whatcom Creek produces are perhaps this city park's most prominent feature.
Visitors can find campgrounds, squash courts, and covered shelters in addition to hiking trails like the four-mile Whatcom Creek Trail Loop that explore these falls.
A beautiful sight is provided by the Stone Bridge, which was built next to the Whatcom Falls State Park parking area. This monument honors the park's century-plus history in the city.
4. There's Recreation Galore at Lake Whatcom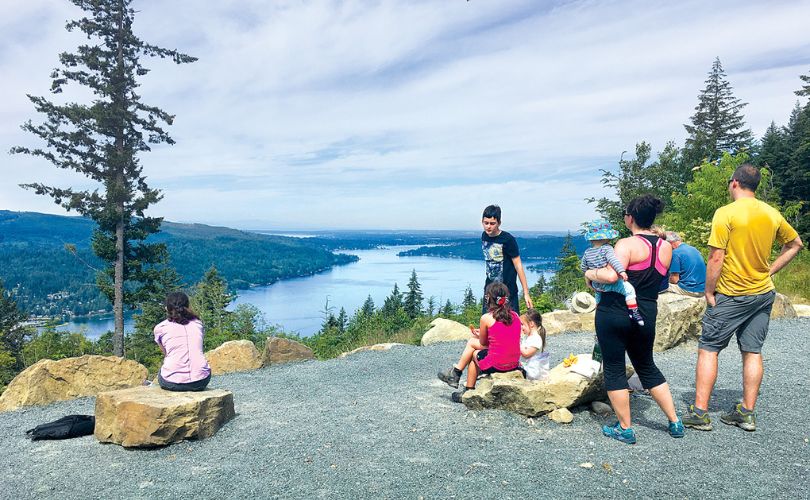 Lake Whatcom located directly east of Bellingham, supplies the city with drinking water.
One of the top places to visit in Bellingham where this 10-mile lake provides recreation opportunities for almost 100,000 Whatcom County residents.
Popular water activities include boating, swimming, and fishing. When visiting Lake Whatcom, there are a few restrictions and boating rules as it is a crucial source of drinking water.
A lot of people enjoy the lake's shoreline activities. Hikers can discover paths at Lake Whatcom Park. The Hertz Trail at Lake Whatcom Park is a converted railway line that hugs the lake's coast.
The lakefront is lined with secluded homes and cottages for rent, but there aren't any campgrounds close to the coast right now.
5. Catch the Performance at Mount Baker Theater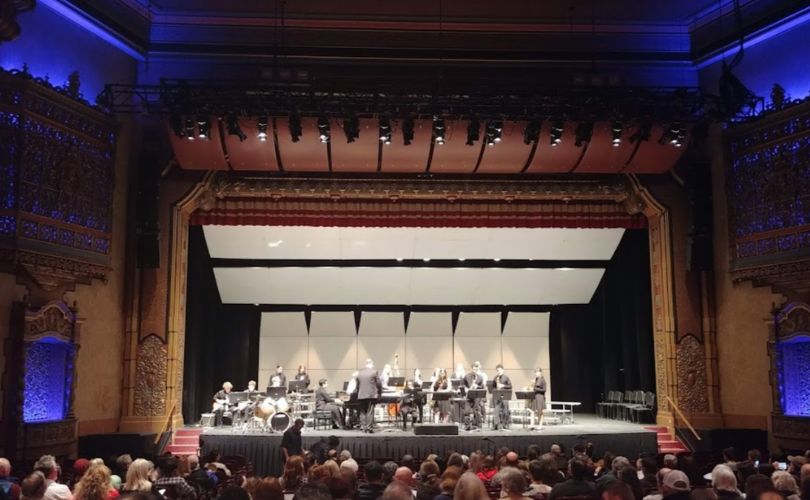 In the city's Arts District, this historic theater takes up half a city block, and is one of the best things to see in Bellingham.
The Mount Baker Theater has three different locations that showcase national and local performances throughout the year. It hosts a variety of shows, including musicals, magicians, and traditional violinists.
Additionally, the theater participates in a number of civic activities. The site is home to the popular and touring Missoula Children's Theater camp.
6. Tour the SPARK Museum of Electrical Invention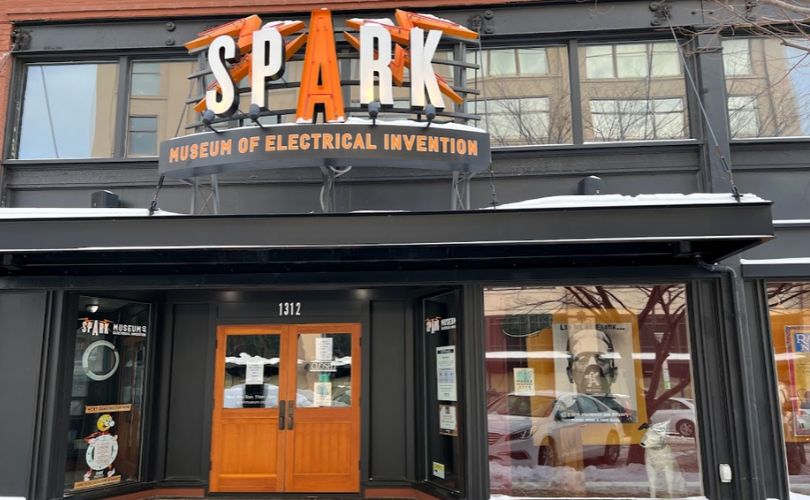 Formerly known as the Museum of Radio and Electricity, the museum proudly exhibits some of the most significant inventions that have influenced the contemporary world as we know it.
One of the family-friendly things to do in Bellingham, this fully interactive SPARK Museum takes visitors through 40 years of significant developments in the electric industry.
The museum's five permanent collections cover everything from the invention of electricity to the golden age of radio.
The museum has replicas of Edison's original light bulbs on display. It also features radios from their entire design history.
Among the many other attractions, the "MegaZapper," a nine-foot Tesla coil, keeps the whole family interested and engaged. Throughout the year, the "MegaZapper Electrical Show" is held every Saturday and Sunday.
7. Admire the Majestic Lairmont Manor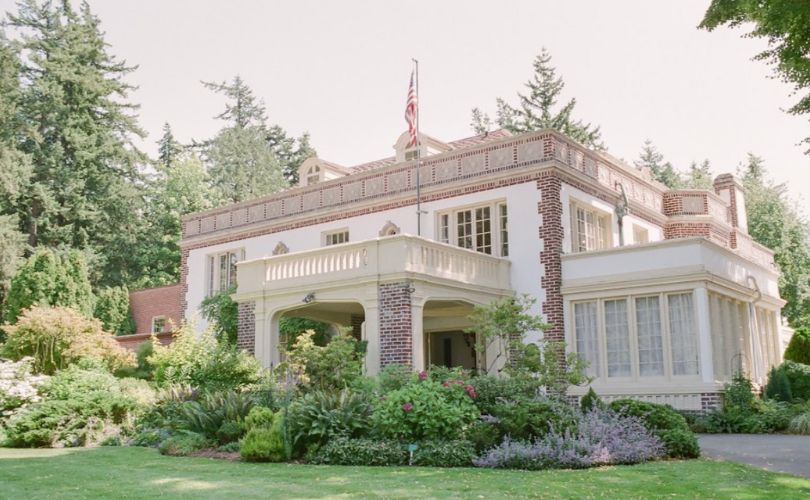 One of the most popular Bellingham tourist attractions is Lairmont Manor.
It's been around for almost a century and serves as a focal point for key town meetings.
The mansion was built on the initiative of Charles X. Larrabee, also recognised as the founder of Bellingham.
He commissioned Seattle-based architect Carl F. Gould, Sr. to create his 25-room Italian Renaissance-style dream home.
This lovely edifice is mostly used for special occasions and large weddings.
8. Fulfill your Outdoor Pursuits at Lake Padden Park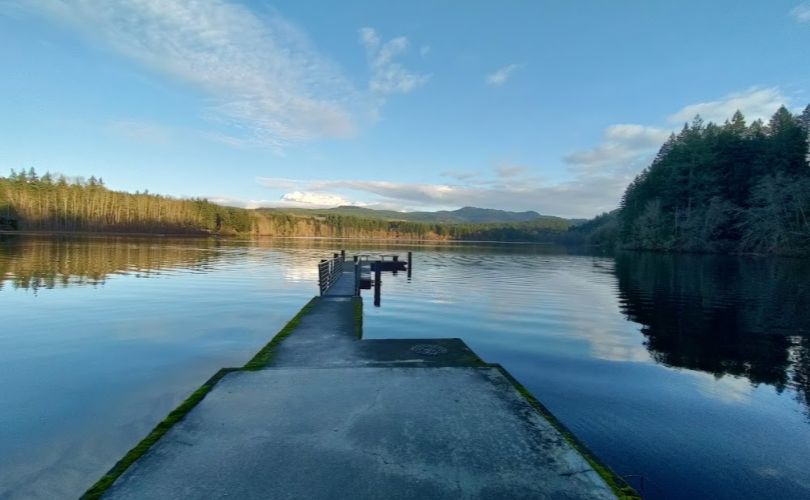 Lake Padden Park is a well-liked recreation area located near Bellingham's southernmost point and Interstate 5.
One of the best things to do in Bellingham thanks to a variety of hiking trails that wind through the forest and difficult mountain biking trails.
Picnic places are accessible for an afternoon meal in addition to the heart-pounding activities offered here. Visitors can also let their dog run free in the off-leash dog park, or play 18 holes at the nearby Lake Padden Public Golf Course.
Lake Padden is also a popular tourist destination. This 160-acre lake is ideal for paddling or fishing from the pier. Lake Padden's sunsets are also spectacular.
Check out: Things To Do in Forks, WA
9. Visit Sehome Hill to learn About the Past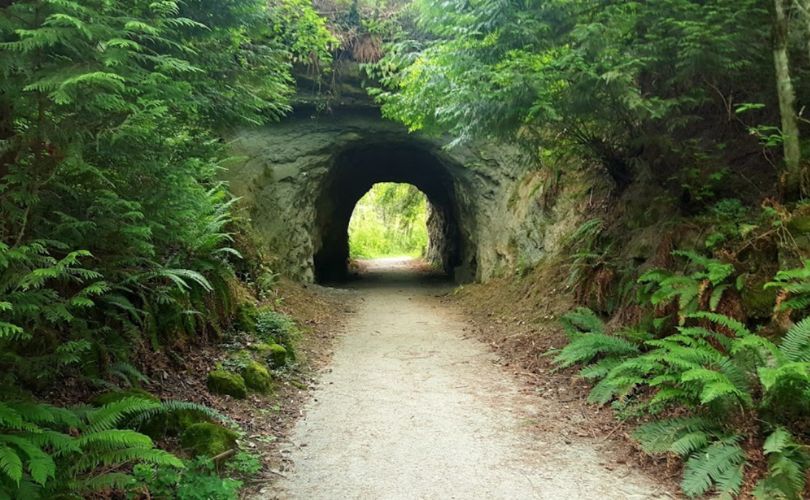 The Sehome Hill neighborhood has a long history of culture. Locals have engaged in coal mining and logging, which has had a substantial economic impact on Bellingham.
It is also a Bellingham educational center.
The region was destroyed by excessive usage, and 100 acres of this fertile ground are now designated as Bellingham preserved habitat.
This region has several different rock formations that you must see if you enjoy rocks. Some of Bellingham's most beautiful vistas may be found on Sehome Hill.
There is also a location ideal for meditation in the beautiful outdoors. One of the most peaceful things to do in Bellingham is to visit the Quiet Rocks to find solace in the midst of chaos.
10. Tour the Fairhaven Historic District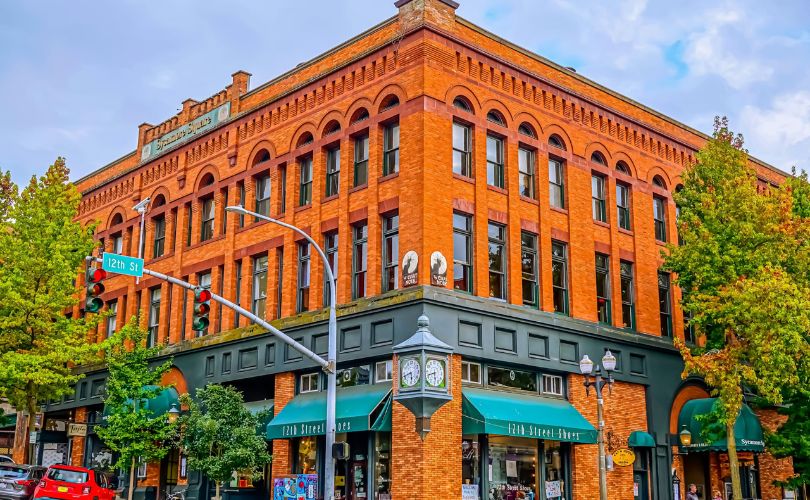 The seaside location and the booming effects of the timber industry gave birth to Fairhaven in 1889. This quaint town was merged with three other towns in the area to form what is now known as Bellingham after two decades of fast growth.
Today, the streets of the Fairhaven Historic District are still alive with bustling walkways, crimson Gothic architecture, and stunning vistas of Bellingham Bay.
Fairhaven has grown several distinctive shopping and dining destinations that add to the Bellingham experience. It was recently included in the National Register of Historic Places.
One of the best things to do in Bellingham is to visit places like Village Books or Skylark's Hidden Cafe to sate your desire for shopping and dining.
The Fairhaven Historic District also has some of the most attractive lodging in Bellingham, such as The Chrysalis Inn and Spa and the Hotel Bellwether.
The Bellingham Cruise Terminal is relatively close to Fairhaven and provides whale-watching tours as well as San Juan Island experiences.
December is the month-long Fairhaven Winterfest, which includes merry lights and carriages pulled by horses.
11. Tour the Whatcom Museum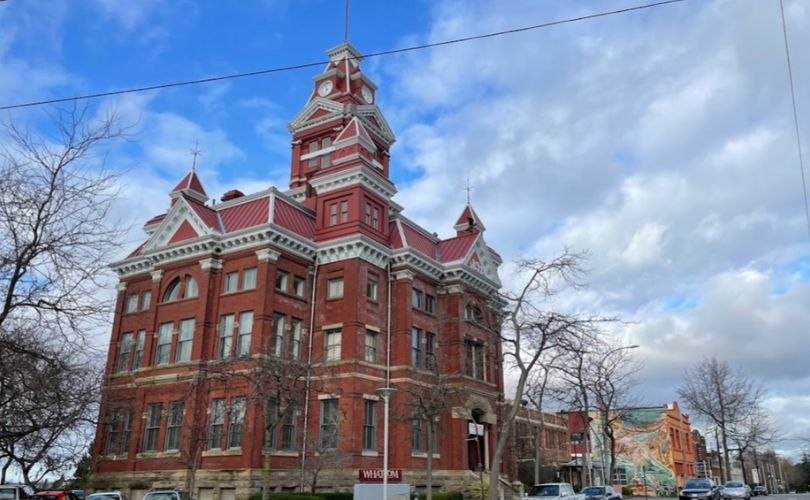 Affiliated by the American Association of Museums, the venue recently celebrated 75 years of serving as a regional showcase of culture and the arts in the north. The Whatcom Museum has more than 200,000 artifacts to explore, and is one of the top places to visit in Bellingham.
The museum's collection is housed in three Arts District buildings, including the renowned and historic Old City Hall as well as the futuristic Lightcatcher Building.
The exhibits at Whatcom change throughout the year, but the collections all focus on regional art, antiques, and an amazing repository of portraits and photographs.
The Whatcom Museum hosts many family-friendly activities and educational programmes. Summer camps, lecture series, and workshops are all part of the daily schedule.
12. Visit the Galbraith Mountain Bike Park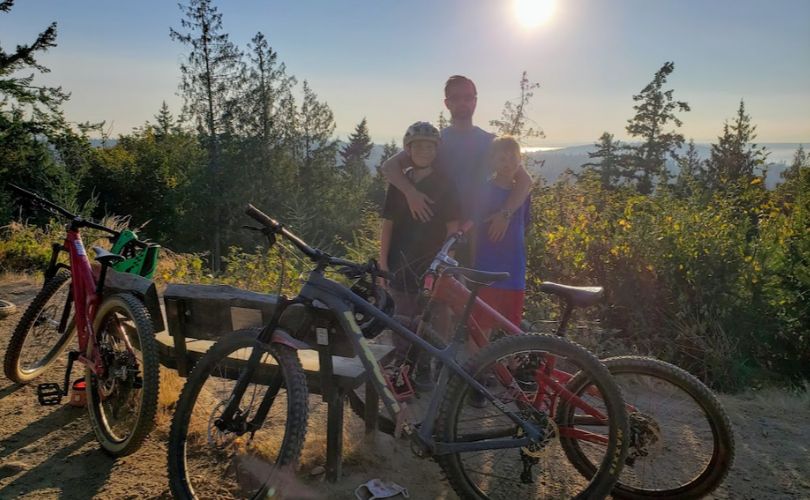 One of the top activities in Bellingham is to hike the Galbraith Mountain which is a distinctive element of recreational areas in this part of the town.
Galbraith Mountain is a popular destination for mountain riding, however the open space and hiking paths encourage a variety of activities.
Galbraith Mountain is maintained and run by the Whatcom Mountain Bike Coalition (WMBC) and offers more than 50 miles of groomed mountain bike tracks.
The trails at Galbraith Mountain range from easy and welcoming to challenging and fast. All of the trails on Galbraith Mountain traverse private property, and access is contingent on rider caution and the WMBC's efforts.
You can enter either from the north entrance on Birch Street or the south entrance on Samish Way to reach these well-known Bellingham bike routes.
Riders and guests are asked to tread softly and pack out everything they bring in. Regular users and newcomers are both encouraged to contribute to or join the MWBC.
13. Enjoy the Scenic Mountains at Larrabee State Park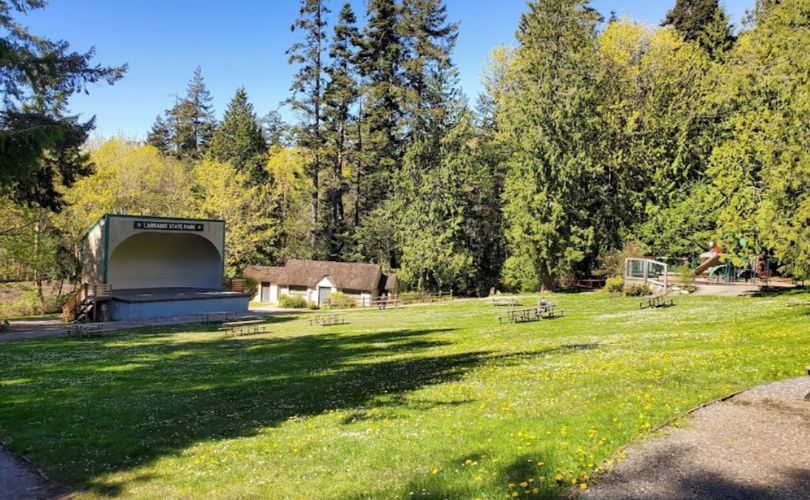 The Chuckanut Mountains are the only part of the Cascade Range that reaches the West Coast. These beautiful mountains are another prominent motif in Bellingham's recreation and culture.
Washington's first state park stands proudly in the midst of this gorgeous mountain range, representing everything the Chuckanuts have to offer.
From beautiful routes like the Oyster Dome Trail, one can observe Samish Bay and the neighboring San Juan Islands in exquisite detail.
Larrabee has more than 50 electric campsites and a boat launch for exploring Puget Sound. Additionally, the region is well recognised for its top-notch mountain bike routes.
14. Photograph the Installations at Big Rock Garden Park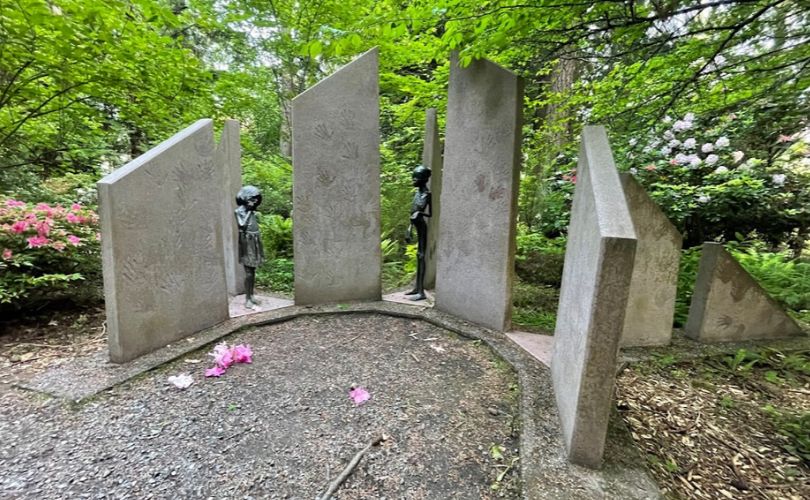 The Big Rock Garden Park spans around 2.5 acres and features at least 30 distinct sculptures.
Do you want to start your day off with a quiet stroll around a park? Visit this sculpture park as this is one of the best things to do in Bellingham.
Visitors can enjoy a permanent outdoor display of sculptures by prominent artists in the form of pine trees, a bench, ample parking, and accessible and well-maintained facilities.
To enjoy the solitude and quiet, stroll through this hidden gem on a peaceful morning.
As you go around, you will notice that these sculptures are made of a variety of materials, including concrete, granite, steel, and glass.
15. Visit the Bellingham Farmers Market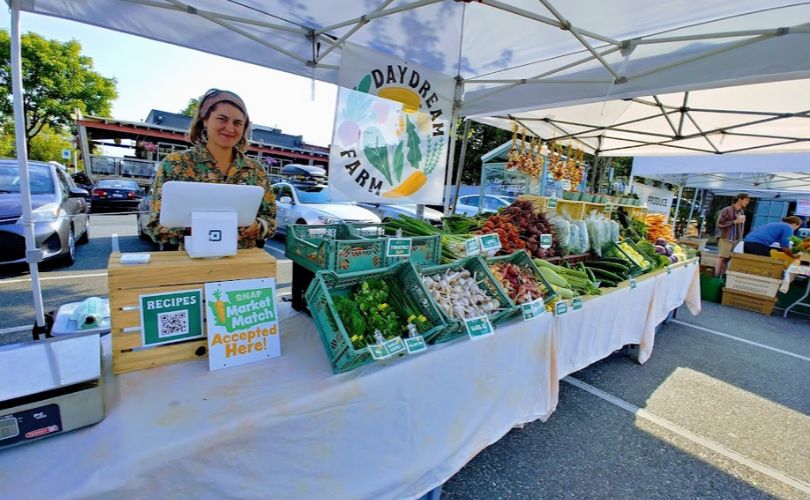 One of the top Bellingham tourist attractions is the Farmers Market which is held weekly from April through December at Depot Market Square in the city. It remains open every Saturday.
The rows of local retail options at these markets include more than 100 vendors. Many of the stalls sell fresh food, handcrafted confections, and local artisan crafts.
The months of January, February, and March feature Third Saturday Markets. These winter markets are held in a large indoor pavilion and feature comparable fare.
A Spooktacular festival in October and Demo Days once a month are just two of the year-round unique activities held at Bellingham Farmers Market.
16. Visit the Marine Life Center to Learn About Sea Life
Family outings are highly recommended at the Marine Life Center, which is located on Bellingham Bay's shores.
Looking for free things to do in Bellingham? If so, seeing this amazing aquarium for no cost is a terrific choice.
Here, you may get to know the aquatic life in the area and interact with it.
Traveling to the Bellingham Marine Life Center with friends or family is one of the most fantastic ways to explore the city's vast diversity of marine life.
Check out the octopus, hermit crabs, and other marine life in the water.
17. Go Shopping at Bellis Fair
Bellis Fair opened in August 1988 with a number of stores and six main tenants.
When it comes to retail therapy nothing beats a day's worth of shopping at this mall.
It's a terrific place to shop, with stores including Target, H&M, Forever 21, Macy's, and JCPenney.
It also offers a variety of culinary alternatives, as well as services such as rental facilities, a children's play area, parking, and more.
Take a break from sightseeing and outdoor activities to indulge in some retail therapy at this renowned mall.
Shop for accessories, make-up, devices, jewelry, kitchenware, footwear, clothing, and more.
Get your nails done in a salon or have lunch at one of Bellis Fair's eateries after a day of shopping.
18. Spend the Evening at Stones Throw Brewery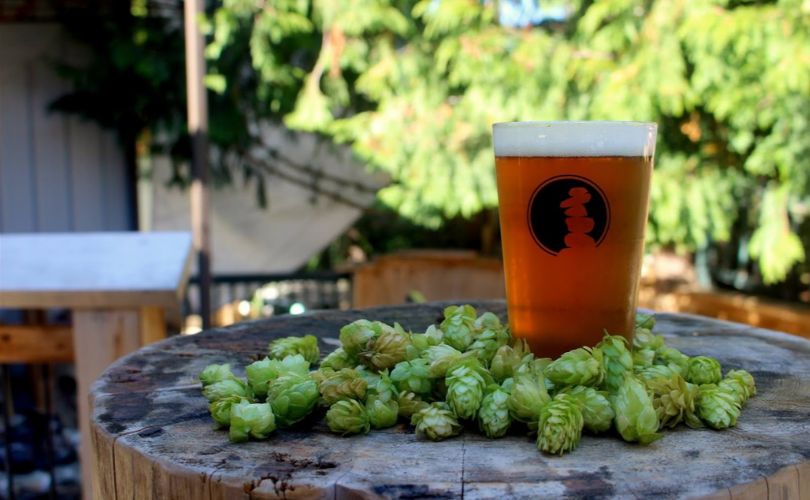 Stones Throw Brewery, which opened in April 2016, is a well-liked and well regarded brewery in Fairhaven.
This brewery is a great place to unwind with friends or your special someone.
It has a beer garden, a patio with a fire pit, skylights, and more.
After a long day of exploring the city, rest with your friends at Stones Throw Brewery. Enjoy a glass of wine or a homemade craft brew as you unwind.
This brewery is flanked by food trucks that offer a variety of options, including vegetarian cuisine, juicy barbecues, and chicken masala.
Best Places to Eat in Bellingham
Bellingham is a foodie's delight. Despite not having a reputation for its cuisine, it boasts a growing food scene that draws tourists of all kinds.
There are many dining options in this city, whether you're searching for a filling breakfast or a satisfying dinner after a long day of trekking.
Check out our list of the top restaurants in Bellingham to get started on your gastronomic journey.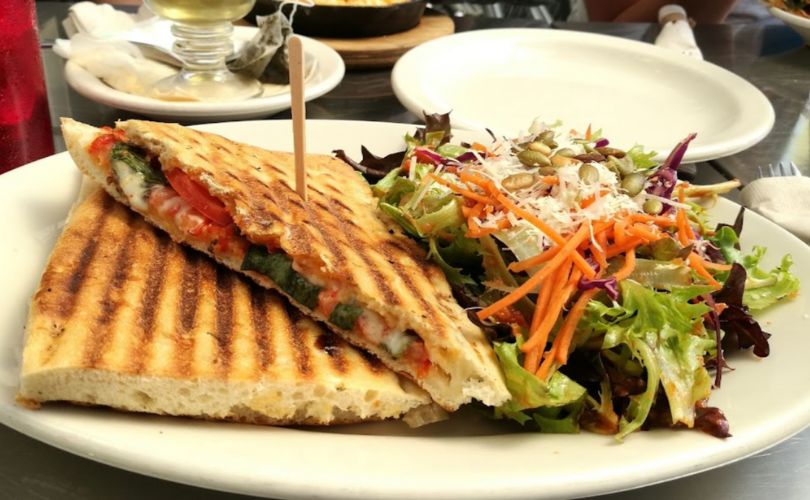 LA Fiamma Wood Fire Pizza – This pizzeria is the place to go if you're looking for the most well-liked eateries in Bellingham. LA Fiamma has long been the go-to location for real Italian pizza. Their pizza made with a Greek recipe will satisfy your palate. It's great, delectable, and features cherry tomatoes and goats cheese that give the pizza additional taste.
Address – 200 E Chestnut St, Bellingham, WA 98225
Anthony's Hearthfire Grill – Anthony's Hearthfire Grill is unquestionably one of the best restaurants in Bellingham for fresh seafood and delicious steaks. You'll be rewarded with stunning views of the San Juan Islands while indulging in their delectable cuisine. Grab a dish of their thick sliced pork chop for the greatest lunch in Bellingham. This meal of perfectly prepared pork is tasty, juicy, and moist inside. It also includes cornmeal pudding and garnishes for pork chops as an added bonus.
Address – 1675 Marine Dr NE, Olympia, WA 98501
Mount Bakery Cafe – The delicious and hearty breakfast meals at the cafe are the best way to start the day in Bellingham. It's a fantastic option for brunch and lunch, offering delectable croissants, stews, and hamburgers. Consider eating eggs benedict on a decadent Belgian waffle. It's a delicious culinary combo when the eggs are correctly poached and the waffle is puffy and sugary.
Address – 1217 Harris Ave, Bellingham, WA 98225
Boundary Bay Brewery & Bistro – This brewery is a haven for beer enthusiasts. It features a beer garden where people may enjoy outdoor concerts and barbecues in addition to its icy beverages. Their yam enchiladas can be enjoyed by non-vegans as well. Its crispy tortilla edges and flavorful seasoning give the creamy yams some structure. Additionally, it includes excellent rice and beans.
Address – 1107 Railroad Ave, Bellingham, WA 98225
Best Places to Stay in Bellingham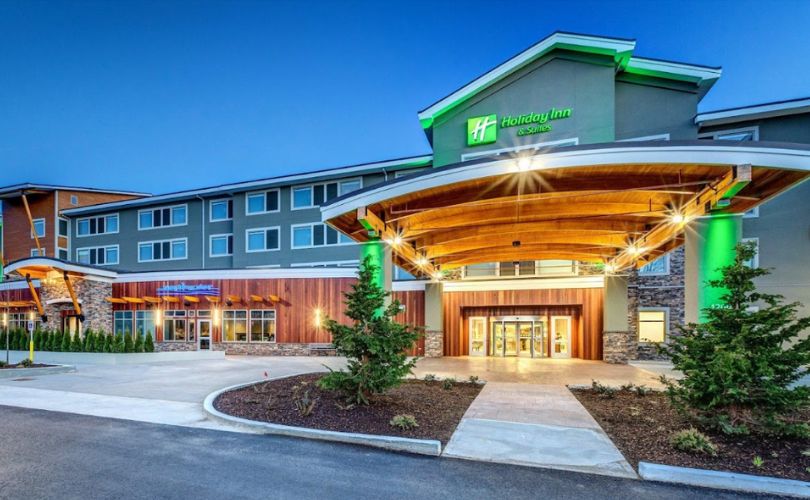 Bellingham, Washington is a destination in and of itself, despite being best known as a gateway to the San Juan Islands and the Cascade Mountains. The city provides many chances for outdoor recreation, but it also offers plenty for city dwellers, including farm-to-table dining, a thriving arts and entertainment scene, and craft brewers. Make the most of your vacation to this seaside metropolis by staying at one of the best hotels in Bellingham.
Hotel Leo – The Hotel Leo's basic, stylish décor will appeal to fans of modern design, with features like swoop armchairs, bedside Edison lamps, and minimalist artwork. Meanwhile, keen cooks will like the smart kitchenettes, which have refrigerators, mini fridges, dishwares, microwave and French presses with coffee from local roaster Howard's Beans.
Address – 1224 Cornwall Ave, Bellingham, WA 98225
Holiday Inn and Suites Bellingham – The property is located directly near to Bellingham International Airport. There are 13 various room types available at the facility, including basic rooms, deluxe suites, and extended-stay studios. Feast on Pacific Northwest delicacies at Northwater restaurant and bar, then grab a towel and sweat it off in the indoor pool and spa, as well as the sauna or steam room.
Address – 4260 Mitchell Way, Bellingham, WA 98226
Four Points by Sheraton Bellingham Hotel – This Four Points hotel is close to a residential area of Bellingham. It also offers peace and quiet along with easy access to nearby tourist destinations and waterfront activities. Dark azure and browns compliment the crimson seats, rustic oak coffee tables, and wreaked railings in the lobby, setting the scene for a visit soaked in modern luxury. A few of the rooms have views of the spacious, airy atrium, which also has a heated indoor pool and whirlpool.
Address – 714 Lakeway Dr, Bellingham, WA 98229
SpringHill Suites Bellingham – At Springhill Suites Bellingham, accommodations are 25% larger than average, and a sizable indoor pool adds to the opulence. In case you're seeking more open areas, the property is close to Tennant Lake Park and Hovander Homestead Park in the city's north. Start your day in Bellingham with a free breakfast buffet of bacon, eggs, and oatmeal, and end it with a sunset cocktail at the hotel's Chuckanut Lobby Bar.
Address – 4040 Northwest Ave, Bellingham, WA 98226
When are you Planning Your Trip to Bellingham?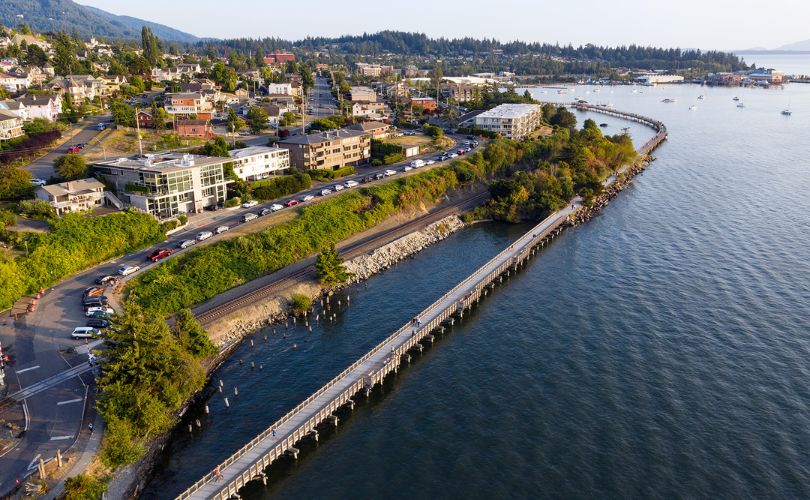 Bellingham is a beautiful city with numerous outdoor activities that will appeal to both families and individuals. We recommend you watch out for local events on a calendar as there are many festivals and concerts throughout the year. As you get ready to visit, check out our top 18 things to do in Bellingham WA list and start planning your trip. Visit the Bellingham Washington website for more information on things to do, maps and visitor center locations.