Forks in WA was previously known as Quillayute. It was an unorganized town. The wood sector has long had an impact on the city's economy. Recently, its inclusion in the book and film series "Twilight" has made the area a popular destination for tourists.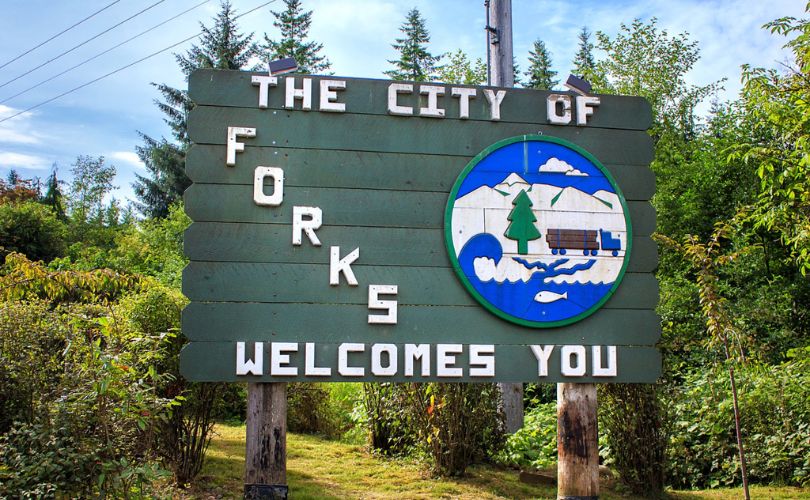 It is tucked between the Olympic Mountains and the Pacific Ocean's beaches. The town invites you in with a charming and inviting ambiance. This will have you falling in love right away.
This place acts as the starting point for various day trips to wilderness paths. Hence, there are many things to do in Forks, Washington. Pack your bags and head out for a trip. Or, just stop by to take in the town's splendor.
What is There To Do in Forks, Washington?
Forks, WA, offers well-known tourist destinations for getaways. It has a wide range of activities that you can enjoy if you're scheduling your upcoming adventure. You have a vast range of options from which to choose. Popular local attractions and dining at some wonderful restaurants are great pursuits.
1. Coming to Forks Timber Museum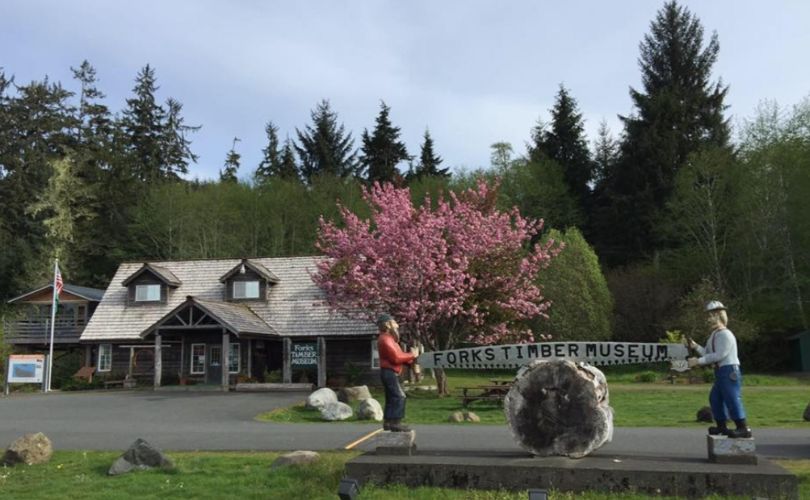 This tiny (3,200 square foot) museum is full of interesting things. It's a great way for you to discover the city's history. Visit the reconstructed bunkhouse, peruse artifacts from the late 1800s, and read old newspaper articles. You can also enjoy pictures, publications, and movies of historical loggers.
Kids would especially like the selection of entertaining "logger lingo."
There is a miniature version of a fire watch tower outside the Forks Timber Museum.
It houses further displays.
Additionally, keep an eye out for natural paths that start at the exhibit.
Pose a memorable photograph in front of the gallery sign.
2. Tillicum Park: For Games and Sports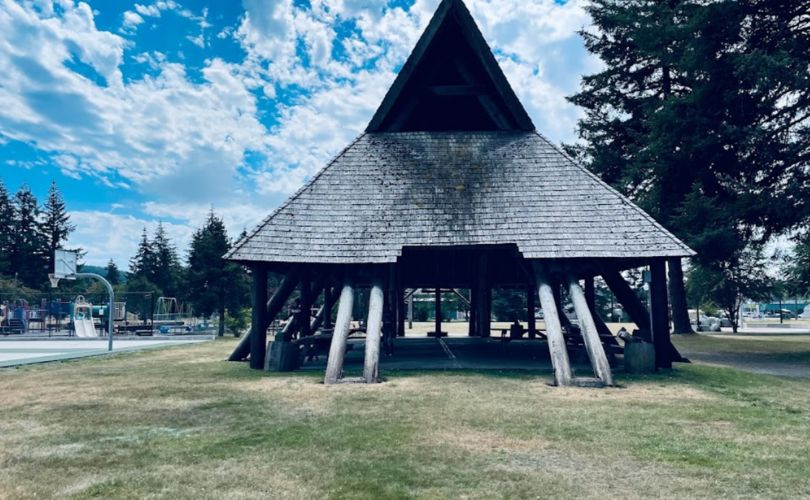 Drive to Tillicum Park to escape the city to a green setting. The Allen sports courts are housed in the park. It is situated in the Tillicum. To unwind and enjoy a few friendly games with your pals, head to the pickleball and basketball courts located in the sports area.
You may even bring your skateboard or rollerblades. Then you can spend some time at the skatepark. Certainly, children can enjoy themselves at the playground. You can even have a family lunch at the park's covered picnic area. There are also not many artifacts on show at the ground level.
Tip: For weekend getaways, this is one of the suggested places to visit.
3. Learn the History at John's Beachcombing Museum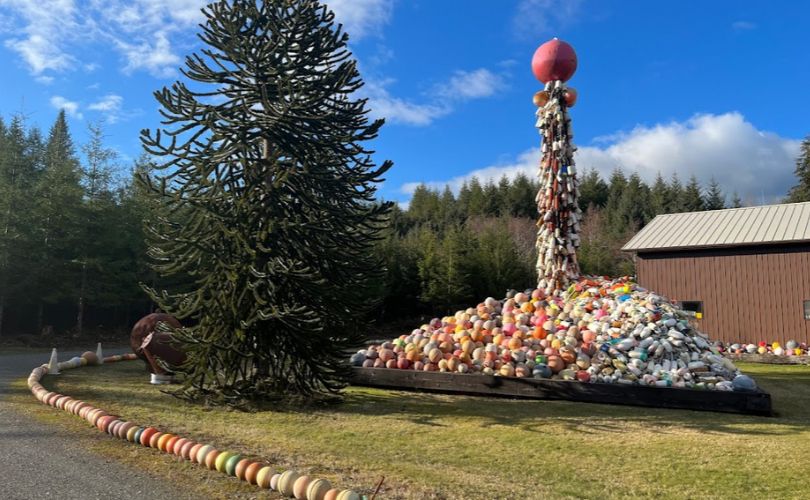 Since 1976, this museum has expanded its collections. A huge number of things have been gathered and displayed from both nearby and far-off beaches.
John Anderson, a former plumber from Forks, built the gallery.
The museum gathers items that are considered garbage.
It transforms them into displays that may be viewed there.
John Anderson spent a lot of time searching the Pacific Northwest's coastlines.
Visit John's Beachcombing Museum to find more unusual objects.
It's also a terrific spot to have fun inside the city.
The museum also conducts a scavenger hunt for kids.
4. Appreciate the Nature at Bogachiel State Park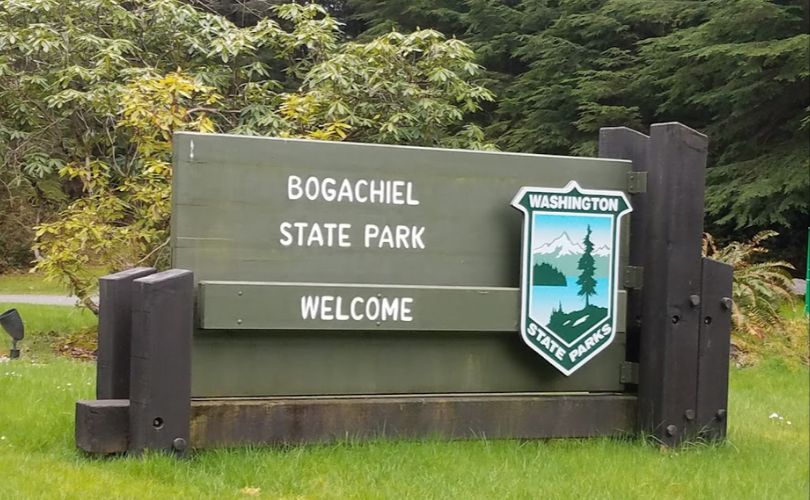 The campground at Bogachiel State Park is a great place to camp. It is situated along the beds of the Bogachiel River on the west of the Olympic Peninsula.
The sites can hold campers, RVs, tents, and trailers.
Additionally, each location has a table, grill, and campfire ring.
Having access to drinking water, flushing toilets, plus showers are among the basic amenities.
The park has a stunning old-growth rainforest and a range of dense vegetation.
This is a great starting point to explore the west end of the Olympic Peninsula.
Fishing, biking, hiking, bird watching, and wildlife watching are additional outdoor pursuits.
While you plan to come to this location, consider extending your trip. There are various tourist attractions in Port Angeles, WA, that are unmissable. You can make your visit more enjoyable with these.
5. Stay at the Historical Swan House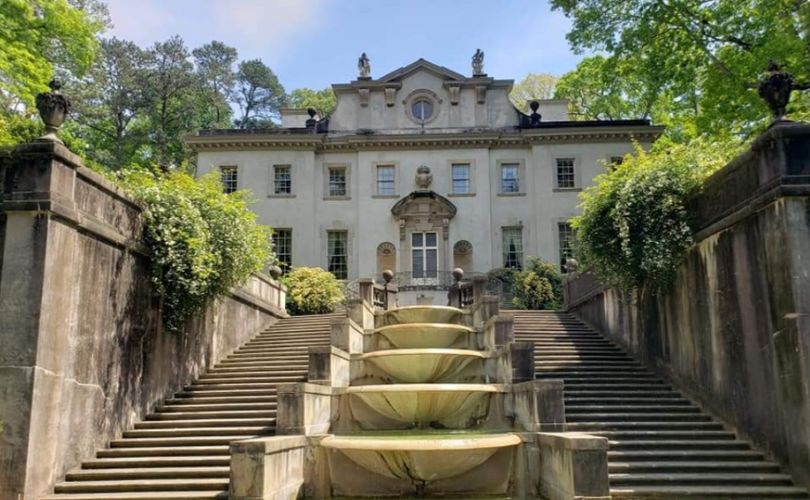 At this unique and serene retreat, relax with your family. Enjoy this charming 1905 farmhouse. It served as the inspiration for the Charlie/Bella Swan House in the bestselling Twilight Saga by Stephenie Meyer.
Since 2006, the municipality of Forks has recognized it as the "Swan House".
This home is now accepting overnight travelers.
The residence still has features from the early 1900s.
Raised panels, original windows, and two huge windows are found.
This farmhouse is a pleasant getaway owing to its distinctive characteristics.
For a holiday in the country, far from the bustle of the city, you can reserve the place in advance.
6. Walk Your Dog to Elk Creek Conservation Area Trail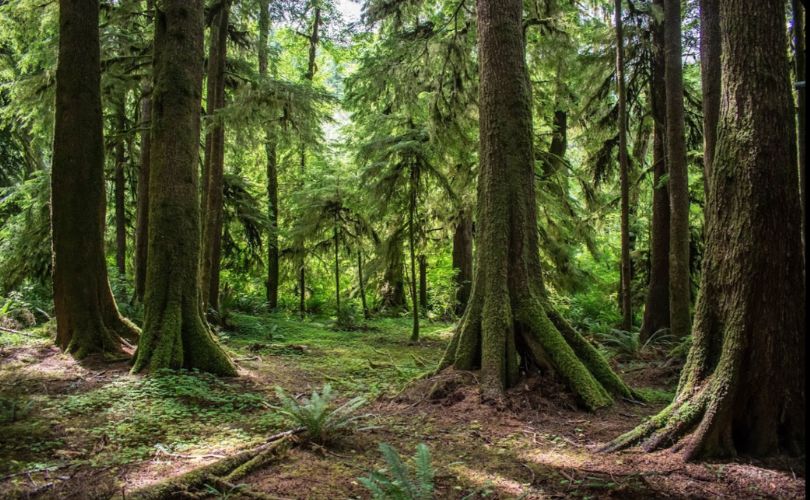 Within the vicinity of Forks, explore this 5 km path to spend some time in nature. It normally takes around an hour to accomplish this simple route. You won't likely run into a lot of people while wandering this trail. It is wonderful for hikes and bird watching.
The trail follows an old road gradient. It quickly ascends over a short mountain before gradually descending further into the creek. Along the trail, there are numerous interpretive plaques. Two towering spruce trees known as "The Sisters" guard the pathway.
Note: Dogs are permitted, but they must be leashed.
7. Pack a Box from Home Slice Take N Bake Pizza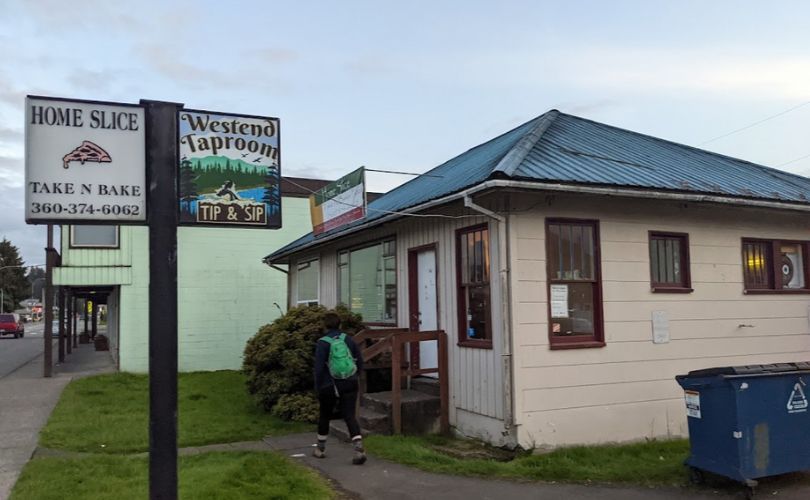 Travel to Home Slice Take N Bake Pizza when you are in the mood for some hot pizza. You may also make your custom dish there. Visitors can select from the delectable specialty pizzas on the menu on other days.
When you need to get somewhere quickly, you can even take it to your hotel.
Customers can also order sandwiches, salads, cheesy bread, nachos, and desserts.
To have quick bites, they even offer dine-in service.
For those searching for a quick snack, they also provide already-cooked pieces.
Note: This place remains closed on Sunday and Monday.
8. Twilight Tours by Team Forks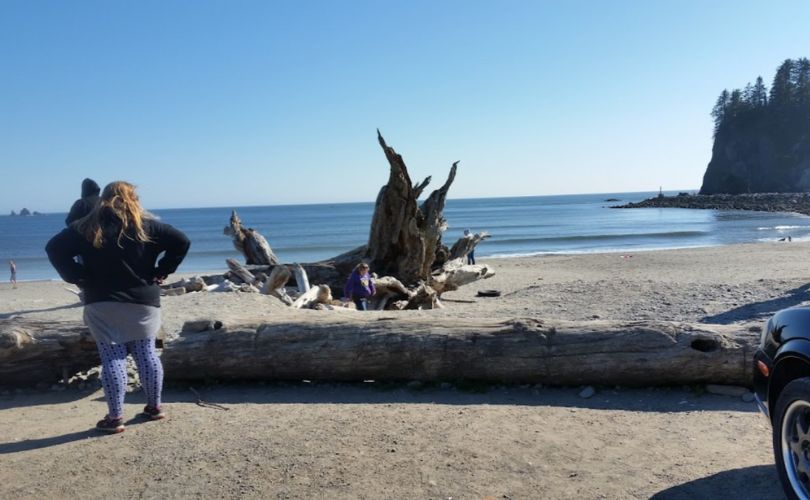 The Twilight Tours by Team Forks is indeed a tourist guide company. It has the goal of transporting tourists and Twilight fans to the well-known locations in the area that have been featured in the series. The moments from the books which you've read can be experienced.
The famous locations featured in the films and books are open for you to travel to. Get up close and personal with and photograph. The trip visits the police headquarters, Cullen and Bella's homes, the prom arch, the hospital, and many other locations.
9. Get the Sight of the Marvelous Tree Root Cave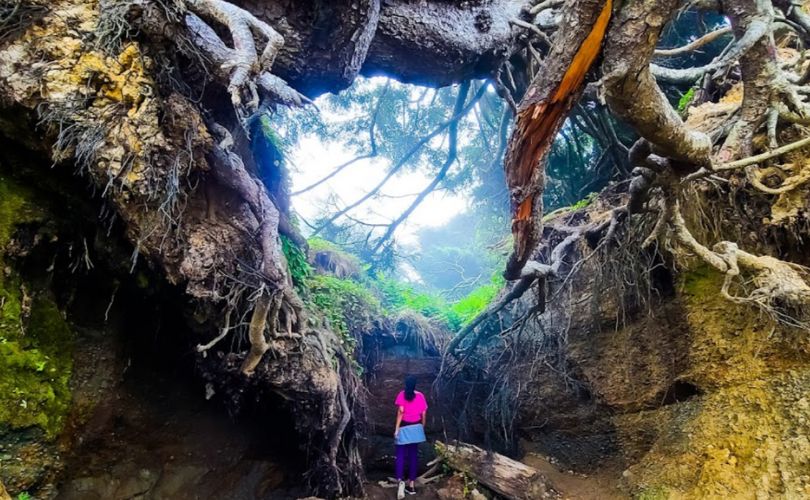 Among the best things to do in Forks, WA, is to visit Tree Root Cave. It is a popular tourist destination where a special tree grows unusually and surprisingly. It appears incredible as it climbs above the ground and floats between two hills. This draws a lot of visitors. 
The tree is robust with green leaves and its roots are exposed just above the dirt.
It is frequently visited by both city dwellers/travelers to relax and snap beautiful photos.
There are claims that the tree has been around for more than a thousand years.
10. Go Kayaking at Quillayute River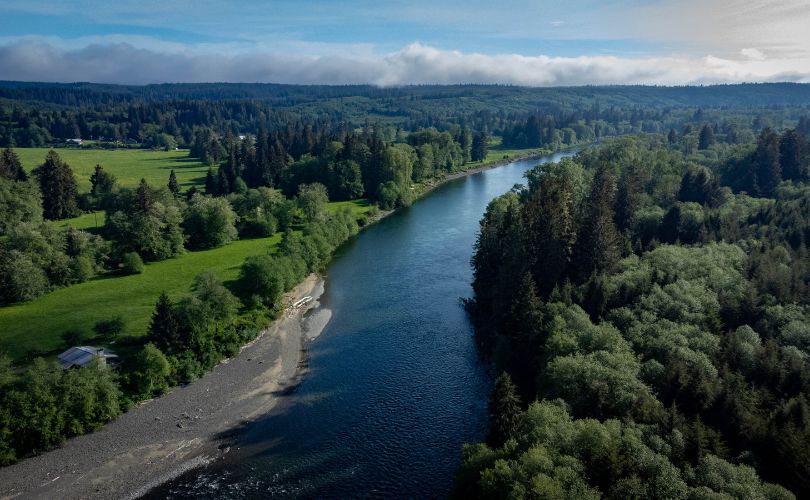 The Quillayute River, also called Quileute River, is located in northern Washington just on the Olympic Peninsula. It is yet another must-see attraction in this city. Here, you can spend a pleasant day outside and engage in outdoor pursuits like fishing, swimming, picnics, kayaking, or simply unwinding on the riverbanks.
The river's fishing prospects are its main appeal.
Fish species that are native to the area include Pink Salmon, Chum Salmon, Mountain Whitefish, and more.
It even has amenities that you may appreciate like:

public parking,
a trail that goes to the coastline's wilderness,
and areas for camping and picnicking.
11. FYABES for Mexican Lunch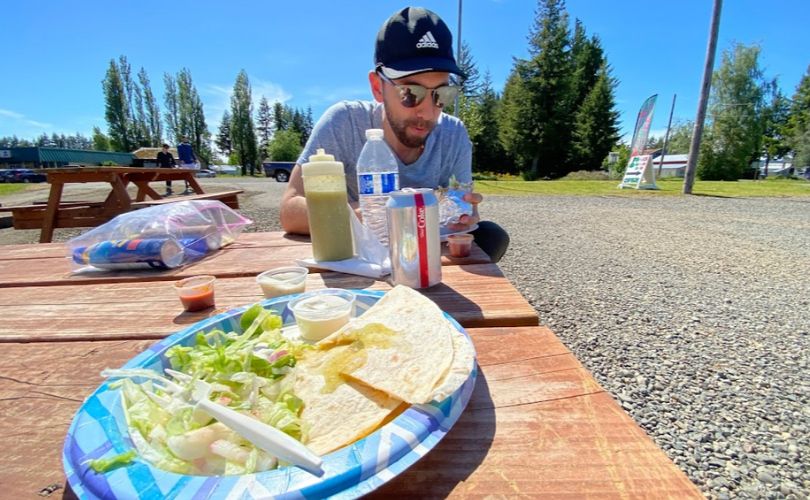 It is an adorable, tiny green food truck named FYABES. It is parked across from Sully's at the northernmost point of Forks, Washington. The stationary truck's vivid green color makes it impossible to ignore.
The business is owned and operated by six family members.
Its name is a combination of their first names.
The cuisine gets a ton of praise from locals.
Street tacos, tortas, tamales, bolillo bread, quesadillas, Mexican sodas, and other dishes are available here.
They are renowned across the town for serving authentic Mexican cuisine.
Grab a quick bite from here when hungry from exploring the town.
12. Witness the Panoramic View of Kloshe Nanitch Trail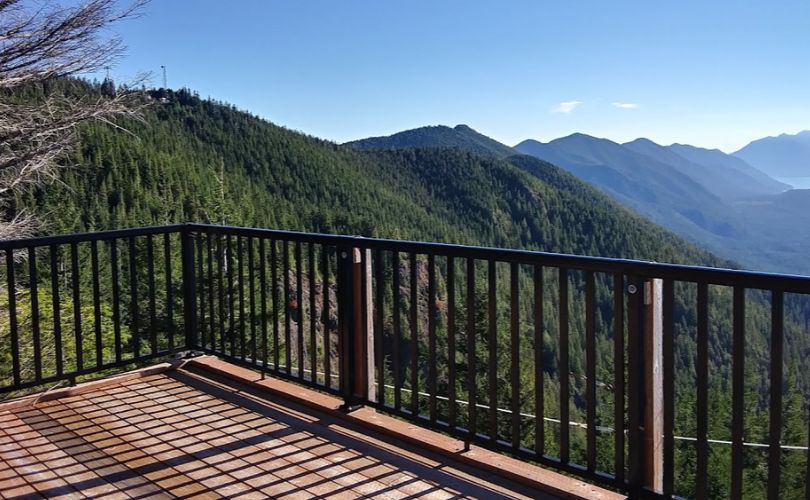 Near the end of W-Snider Road is the lower trailhead. It is a one-lane, rough road with turnouts that calls for high-clearance cars and skilled offroad drivers. The Kloshe Nanitch Trail connects the western edge of the Sol Duc Valley to Mt. Muller Loop Trail through Snider Ridge.
It even provides access to Kloshe Nanitch's viewpoint. There are options for day hiking, mountain biking, and wildlife observation. You can witness magnificent landscapes like Lake Crescent and Mt. Olympus. The fact that the trail is dog-friendly is its best feature. You now have the opportunity to hike with your furry friend.
13. Order Your Favorite Smoked Meat at D&K BBQ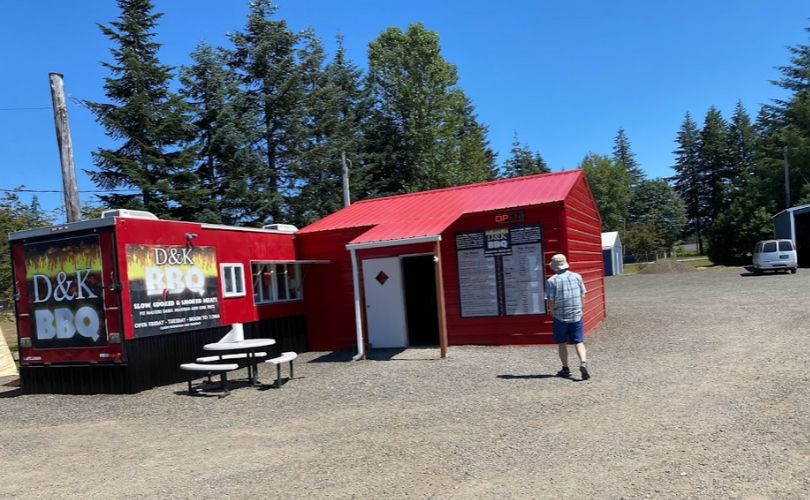 A hidden gem in this city is D&K BBQ. All of the meats they use are slow-smoked over hardwoods to give them that distinctive charm of Texas-style barbecue. This is their area of expertise.
One of their best-selling items is the brisket sandwich with coleslaw on top. This gives the sandwich a pleasant, sour crunch. There is no need for sauce because the meat is flavorful and tender.
The pulled pork sandwich and the smoked chicken plate are popular orders. The rustic flavors of these two dishes are appreciated, and they are just a joy for the taste buds.
Tip: The outside sitting options are ideal for summer evenings. Try to get one of those.
14. Stop By Sol Duc Valley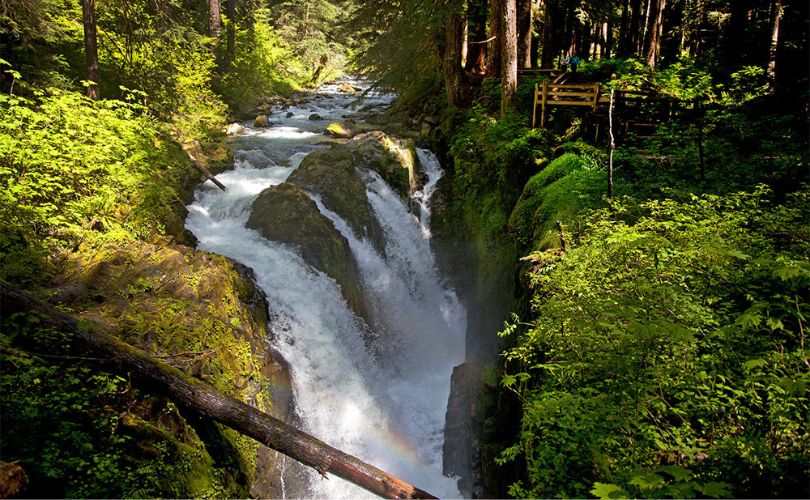 The Sol Duc region is home to thick jungles, a subalpine lake, and snow-capped peaks. The Sol Duc River flows through the valley. It ascends to the lakes, serving as a vital coho salmon migration route.
Numerous shorter hikes can be appropriate for individuals.
They can spend somewhere between a few hours to a whole day.
It takes just one mile to get to the overlook of Sol Duc Falls via old trees.
You can finish Lover's Lane and the ascent to Mink Lake in a short amount of time.
There are several lengthier trekking trails in the valley to explore the wilderness.
15. Take a Snap of Bella's Truck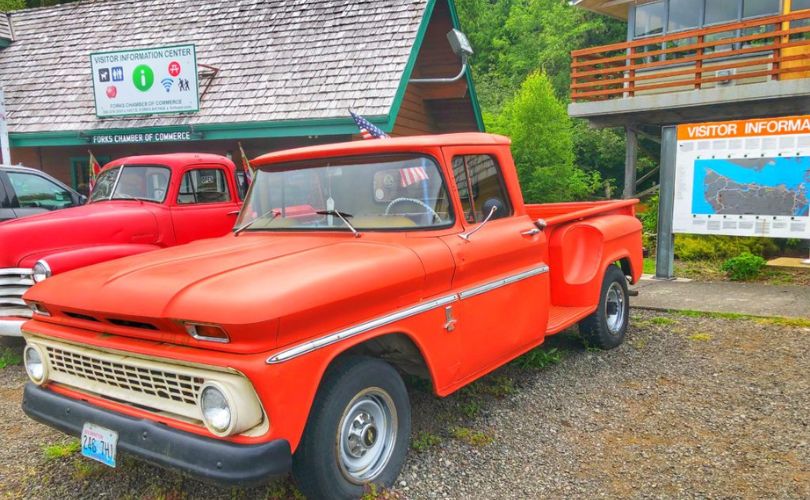 This iconic cherry red antique truck Bella drove in Twilight is right next to the visitor center. This vintage 1963 Chevy StepSide C-10 pickup was admired by Bella. But midway through the book, Edward purchased her a Mercedes.
For a photo for your social media handle, stop by the red truck. Locals and tourists frequently travel to this site. So, drop by the place when you like Bella from the Twilight series.
16. Romantic Sailing at Lake Crescent
Lake Crescent is a wonderful destination with several outdoor things to do near Forks, WA. Located close to Forks in the Olympic Mountains' northern foothills, this lake is a wonderful destination. This deep, glacially formed reservoir is the perfect place to visit when you're looking for unspoiled nature.
There are many hiking paths nearby.
A few of these ascend the peaks in the area.
Around the lake, there are numerous places to have a picnic for lovers.
There are tables at:

Fairholme,
North Shore,
and Bovee's Meadow.

Both the west and east edges of the lake have boat launching that couples can enjoy.
17. Grab a Cheeseburger from Sully's Drive-in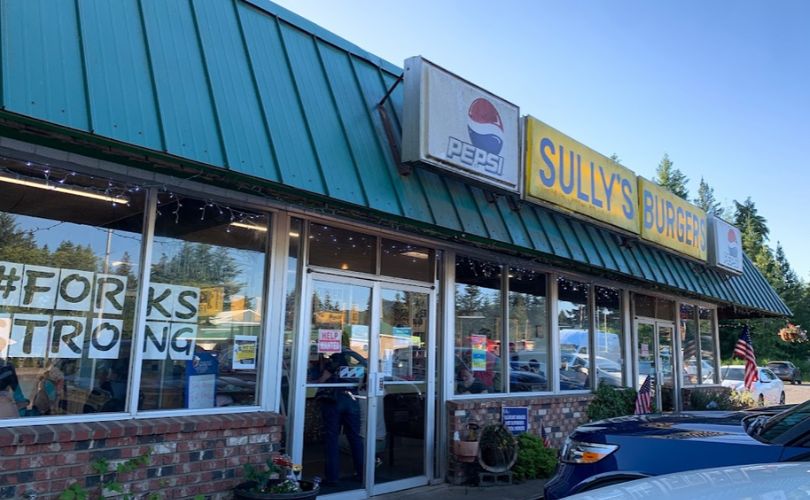 The neighborhood's favorite restaurant is Sully's Drive-in. The city's residents love to travel to this budget-friendly eatery for delectable treats. Both tourists and locals frequent this place to enjoy a range of meals. It offers tasty American-style cuisine for their delight. Hence, it is among the most frequently visited places in the town.
Ham and cheese, chili burgers, tacos, cheeseburgers, corn dogs, and other menu options are just some of the most famous foods. Their affordable and reasonable pricing is a distinguishing quality. They also have staff that is amiable, competent, and supportive.
18. Stay at Forks 101 RV Park
Forks 101 RV Park is situated within the Forks municipal boundaries. It welcomes both pets and families. Along with 33 RV sites, they also provide hot showers, clean restrooms, a laundry room, and a family fun area for visitors. This is perfect for people who rent RVs to explore nearby areas.
It is ideally situated across Highway 101. This park serves as both a peaceful campground and a good base camp for people eager to enjoy Olympic National Park's marvels.
Note: Due to the Wi-Fi connectivity, it's the ideal place to do remote work and is excellent for individuals who are working remotely.
Nearby Olympic National Park, you can find more fun things to do in Port Angeles. This is another city that forms the highlight of Washington.
19. Beach Lovers must Head to Rialto Beach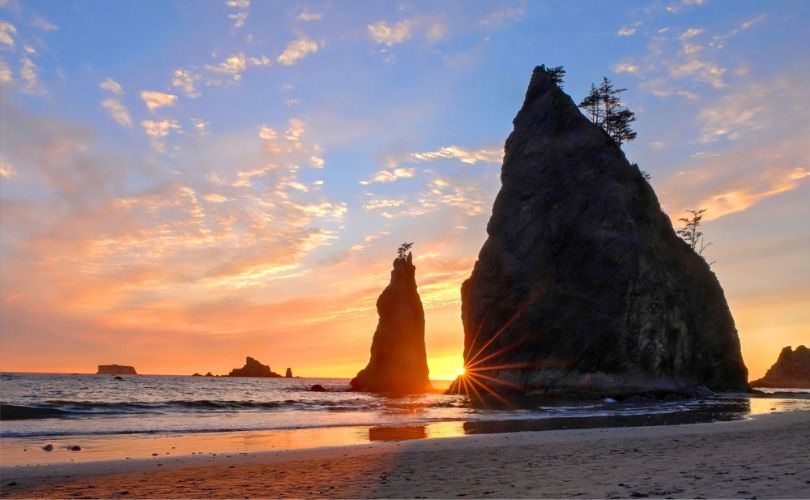 Rialto Beach is characterized by big drifts of timber, smashing waves, and stones. The Hole in the Wall rock formation and Tee Graveyard are located here.
On the Olympic Peninsula, this beach is among the most beautiful places to visit.
Visits are occasionally permitted to the stunning rock formations that are situated at this place's vista.
The beach and all of its components are distinctive in their own right.
Only the low tide makes it possible to approach the Hole in the Wall rock formation.
There are numerous outdoor activities available, making it a pleasant spot to relax.
20. Olympic Loop State Birding Trail for Bowling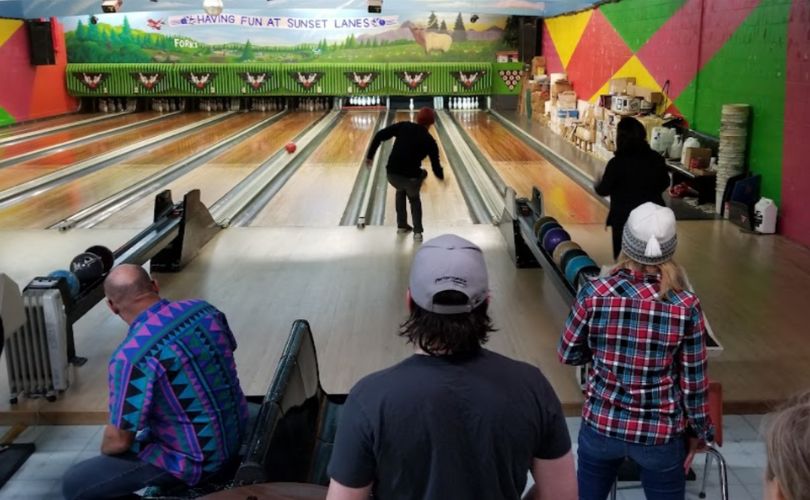 Sunset Lanes in Forks is the best place to go when you just want to have fun bowling. Additionally, it has a restaurant, a bowling rink, and a swimming pool. Here, you may enjoy yourself with your family or on a date.
Sunset Lanes' main attraction is bowling.
But if you wish to take a moment away from that, you may play some pool.
Along with all the entertaining things to do here, you can also relax with a tasty bite from the cafeteria.
Here, travelers can pick from a large selection of food items to sample.
21. Fishing with Greg Springer's Sportfishing
Greg Springer's Sportfishing focuses on guided sport fishing excursions. They are best for magnificent salmon and steelhead. In Forks, WA, they are situated in the center of steelhead territory.
It is only a short distance from downtown Forks.
Take an exciting drift boat tour across one of the numerous coastal waterways.
Enjoy a leisurely, action-packed float boat ride as you descend whitewater rapids.
Fishing is definitely world-class and the surroundings are stunning.
They work hard to give you a top-notch fishing experience, regardless of whether you are a true professional or a novice.
22. A Quick Stoppage at A Shot in the Dark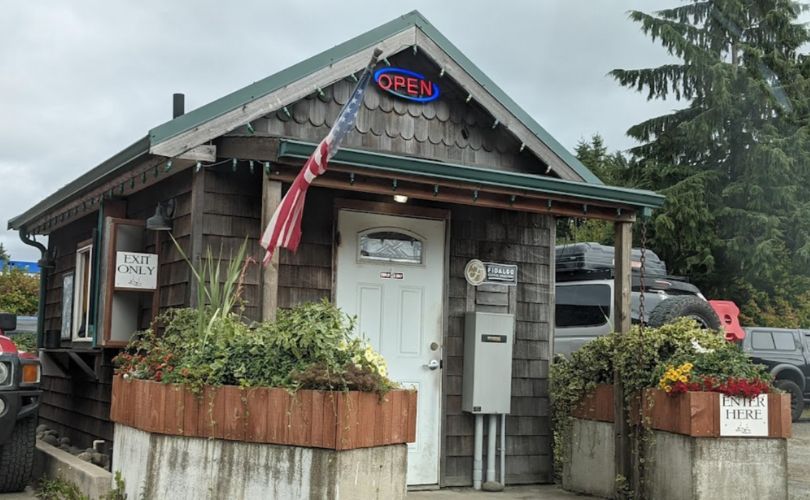 Mocha Motion's sister coffee shop, A Shot in the Dark, is operated by the same entrepreneur. It is located just across from Wood Street and Highway 101. It is next to the Plaza Jalisco Mexican Restaurant.
This coffee shop is easily reached from either direction.
Along with your coffee, order a quick breakfast or brunch at this location.
A smoothie, breakfast sandwich, bowl of hot oatmeal, or bagel can be added to that.
Try an Americano, espresso, latte, or their other barista favorites.
They source their beans from the world-class Fidalgo Bay coffee farm.
23. Twilight Fans must Visit Rainforest Art Center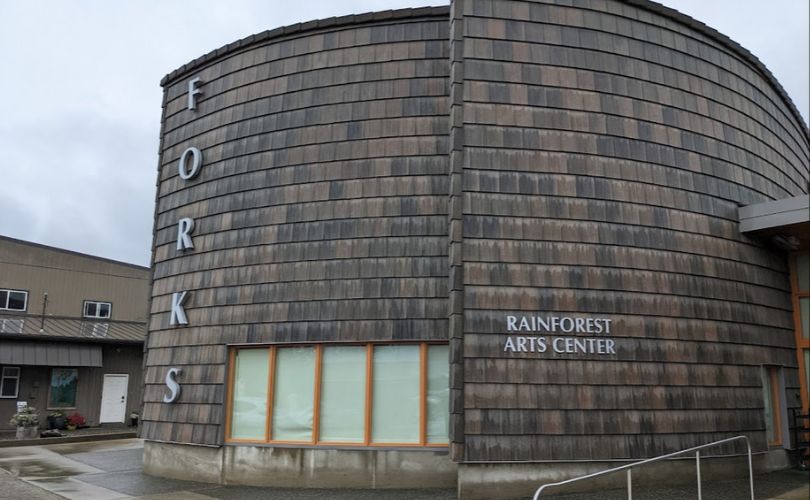 In case you are wondering what to see in Forks, Washington, then you will be pleased as a Twilight fan. In April 2015, the Rainforest Arts Center was relaunched. The renovated structure has a sizable entrance.
A mobile stage for events is located in the main hall.
The building has enough space to organize community events.
It gives visitors a sense of the local culture.
The sweetest tour guides give some interesting facts about the series.
It displays multiple clothes and different accessories used in the series.
Forever Twilight in Forks Collection is heaven for fans of the Twilight saga.
24. Kids will Love Benelli's Burgers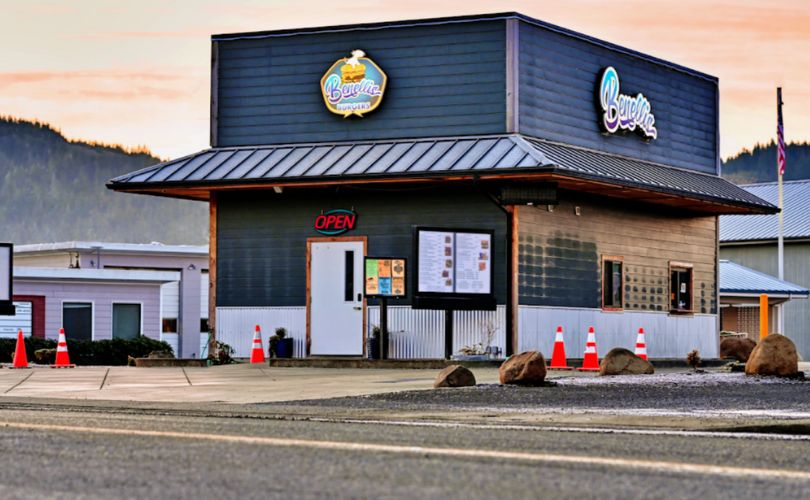 In July 2020, Benelli's Burgers announced the opening of its doors. This eatery has collected favorable reviews. A variety of hamburgers, fries, chicken burgers, vegetable burgers, mini-tacos, fish burgers, milkshakes, and fizzy drinks are available on the menu.
This can be an excellent place to eat when you want a straightforward, hassle-free dinner. It is suitable for families with children. Burgers and fries are two items that all kids enjoy. Therefore, visit the restaurant before starting your hike.
25. Buy Some Souvenirs from Native To Twilight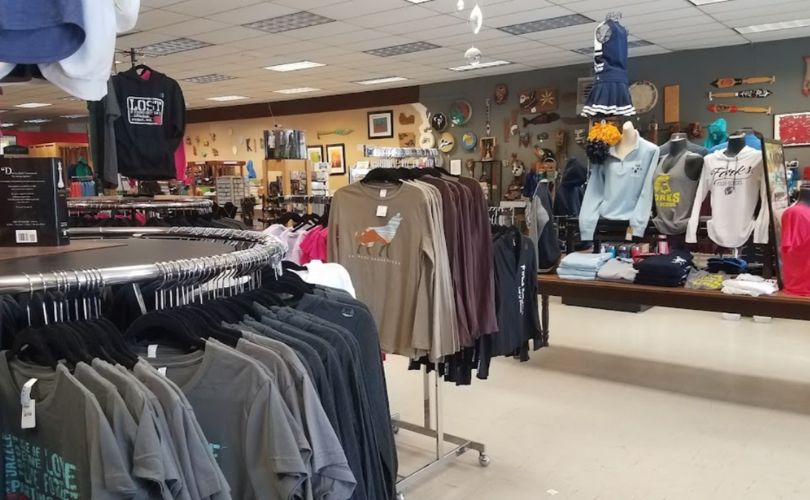 The universe of Jacob Black is brought to life in Native To Twilight. It is a must-visit location in Fork because it sells gifts and clothing with the Twilight theme.
Shoppers who love the saga would adore this place.
Here, they can purchase graphic t-shirts with their favorite dialogue or character.
They also sell traditional coastal tribe items including:

baskets,
handmade winter coats,
masks,
and jewelry.

Fans and residents alike recognize this store as a landmark.
After grabbing a short lunch nearby and relaxing at a coffee shop, you can shop here.
Where can Visitors Stay in Forks?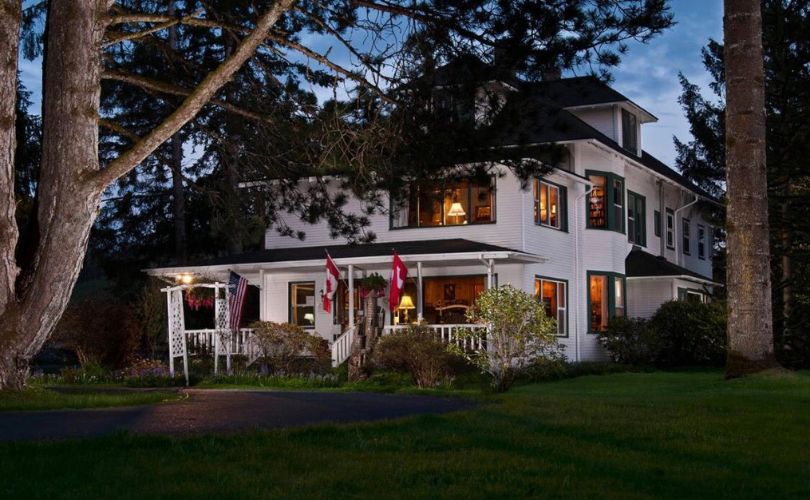 Some visitors believe that it is preferable to spend money on experiences rather than on expensive accommodations. Examples of affordable hotels include:
Miller Tree Inn Bed and Breakfast
3 Rivers Resort & Guide Service.
The Olympic Suites Inn and Forks Motel are the top places to stay if you really want to get into the vacation spirit in this town. The hospitality of these justifies the cost.
Given that you will be coming here with your pet, here are some comfortable options for your stay:
The Dew Drop Inn Motel
Three Rivers Resort
In Brief,
The City of Forks is home to many unique and amazing events. It's also a terrific place to have adventures, whether you want to go on excursions, go sightseeing, eat, or just relax. This little town offers everything needed for a relaxing getaway or a pit stop.