The United States is a very large nation. The weather varies with every state and location. The majority of the country enjoys the brisk, bright days of autumn. A few locations have their first snowfall. In accordance with these, the best places to visit in November in the USA include San Diego, Asheville, New York City, and many more. Amidst great weather, these places give you a lot of activities and events to explore. Usually, the crowd is less and with as many as 17 destinations, you can plan a great itinerary.
What is the Best Place to Vacation in the USA in November?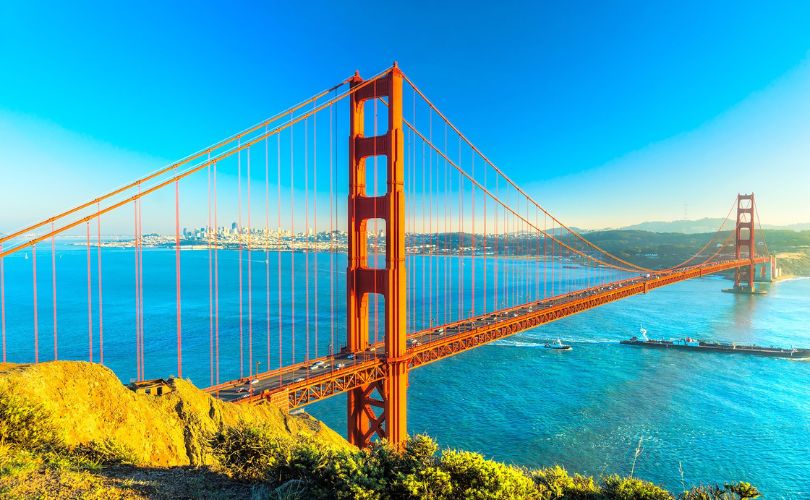 San Francisco is an awesome destination to cover this month. But to witness the best lifestyle, Phoenix is the place to visit. Tourists also head to Los Angeles for the best time of their life. While You are in the USA in November, you can find many more destinations.
Depending on the events and things to engage in, you can decide where to go.
1. Rent a Bike to Explore San Francisco
San Francisco is a lovely city to visit at any time of year. It has an average temperature of 50 degrees to 65 degrees Fahrenheit. November is actually among the warmer summer months.
When coming here, know the best places to visit in the USA in November:
The benefit of visiting the city this month is that it will be less crowded.
Renting a scooter is a fun way to explore the streets.
Riding across the renowned Golden Gate Bridge is a cool activity here.
The panoramas along the route are excellent.
Chairlift from Powell Street to Market Street is another fun adventure in Golden City.
You can even get off the cable car to explore various places in the city.
Then you can explore Embarcadero too.
Here, you will get to see lovely docks.
You can even visit the thriving farmers' market of the area here.
Other Places Near San Francisco:
There are many stunning places nearby San Francisco, such as Napa Valley.
You may plan a road trip to Carmel Beach.
Families can plan a day's trip to Yosemite National Park.
2. Music Enthusiasts Must Visit Nashville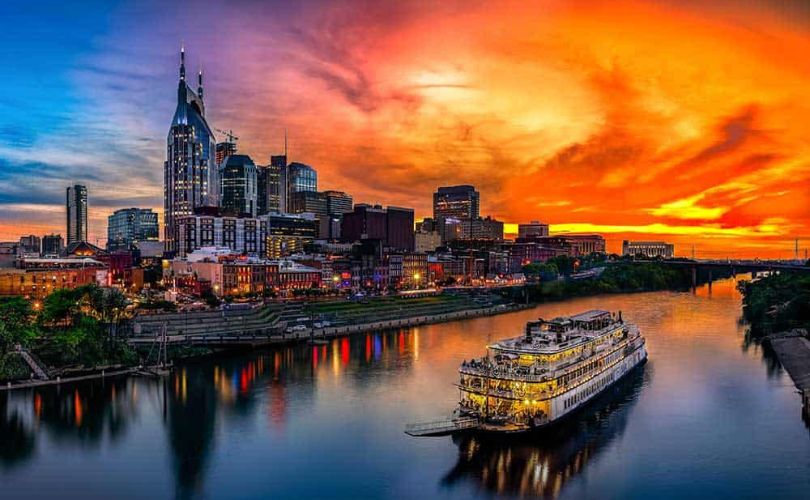 November is a terrific month to visit Nashville for a fall getaway. In Music City, the fall is the holiday season, and also when the weather is excellent. The yearly Country Music Awards take up the majority of the month.
Smaller artists showcase their talent for fundraisers and listening rooms. Young aspirants perform music on the sidewalk all across the town. But there is more to know.
Where to go in November in Nashville, USA?
There are a number of Nashville neighborhoods that are worth exploring.
This would include 12South, where you can discover boutique shopping.
East Nashville, is a town inside a city boasting fantastic eateries and restaurants.
Spend the day seeing the wildlife at the Nashville Zoo at Grassmere.
Another choice is the Gaylord Opryland Resort.
Here, you can spend the night or get a day ticket to SoundWaves water park.
The Great Smoky Mountain National Park is close by.
Most tourists stop in this city to visit the national park.
So, you can reserve a campsite and go to the national park this month.
Hotels for Tourists: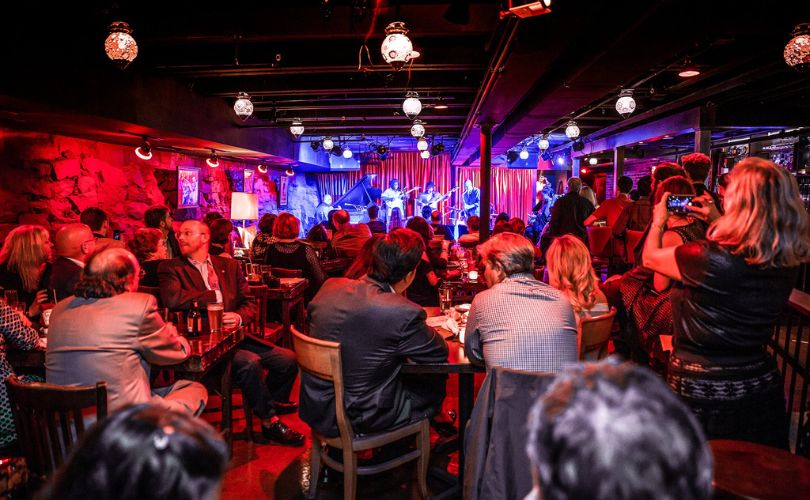 Families should stay at the Fairlane Hotel since it has a lovely old charm.
Gallatin's dormitory-style beds are ideal for travelers and solo people.
3. Don't Miss this Arizona City: Phoenix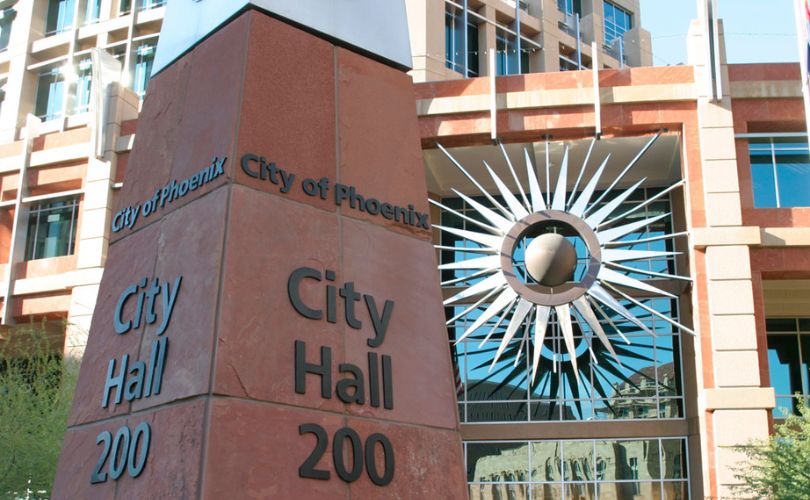 Phoenix offers more than just a resort lifestyle in Arizona. Make the most of what each neighborhood has to offer. Go to Scottsdale for shopping, followed by a night out in Tempe. Phoenix is at its most attractive from November through April.
Note: Bear in mind that the weather in this desert city is unpredictable.
Arizona attracts visitors from all around the nation during these months.
Consequently, this city is on the list of many tourists.
Visit the museums in Phoenix's downtown before going hiking in Carefree.
Watch a major league baseball game in Mesa's spring training.
Glendale is popular for hockey and football.
Other must-do attractions include a trip up Camelback Mountain.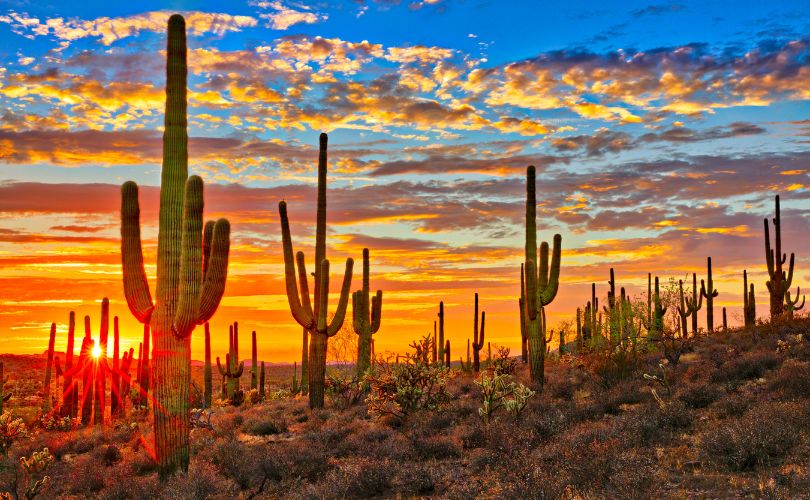 You will be amazed after taking a tour of the Desert Botanical Garden. The city's indoor and outdoor retail malls are great places for tourists. You can even sign-up for a trip through the desert for a heart-pounding thrill on an all-terrain vehicle.
Also Read: Things to do in Phoenix
4. Los Angeles: A Photogenic Place to Visit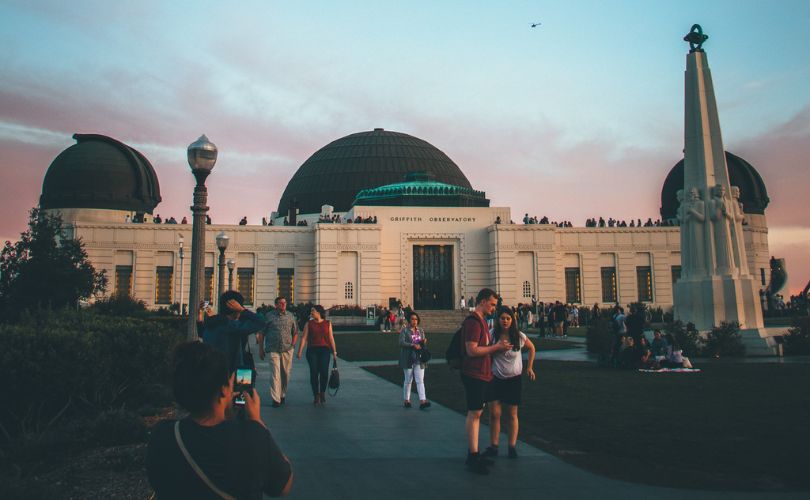 Among the top places to travel this month in the United States is Los Angeles. The city is well-known for its laid-back vibe, Santa Monica, Venice Beach, and Hollywood. Furthermore, it is home to a number of fascinating museums.
The mild weather in November is one of the benefits of visiting Los Angeles.
It rarely rains and has a low average temperature.
Around this time, the Great Los Angeles Walk is organized.
A large number of individuals will be walking through the city.
Enchanted: Forest of Light is a unique occasion.
You can walk a circuit during this event to see light art installations.
Beaches to Explore:
El Matador State Beach seems to offer privacy and is quiet.
It has a unique terrain of rocks and smooth sand.
Over the weekends, Santa Monica State Beach is a popular destination for everyone.
Zuma Beach is a remote spot.
Its calm waters and large waves make it a great choice for surfing.
Undoubtedly one of Los Angeles's top beaches is Venice Beach.
This spot facilitates:

Relaxed family picnic
Swimming in the waves
Basketball and volleyball matches
Basking in the sun
5. San Diego is the Perfect Place for Fall Holidays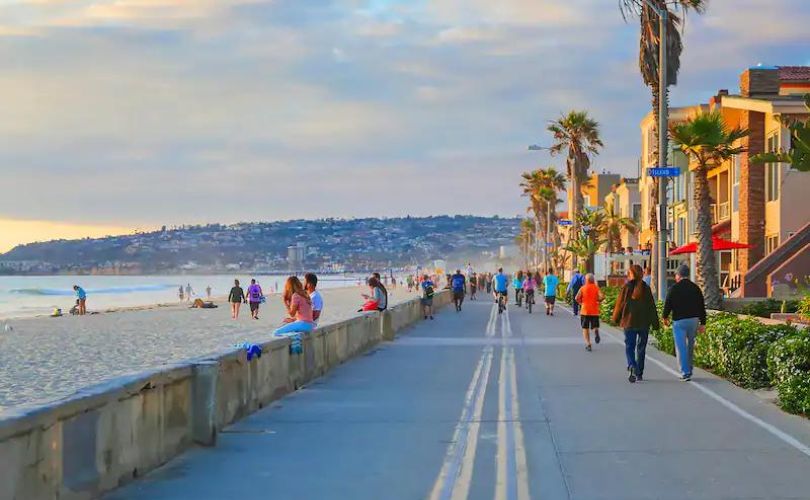 San Diego is a bustling city. It is on the Pacific coast that draws visitors all year long. It is a city that travelers like because of its diverse population and picturesque natural landscape.
This location is as lovely as it gets all year round as a tourist destination. The shift from fall to winter weather occurs by the end of this month. Showers are usually only a gentle drizzle. Hence, they don't significantly interfere with travel plans.
Best Places to Visit in November in San Diego, USA:
A Wildlife Safari is available at San Diego Zoo and Safari for up to 6 members of one family. You are driven through the park on a one-hour guided tour.
Long beaches may be found at La Jolla from north to south.
Boomer Beach and Torrey Pines State Beach are beautiful stretches.
Both beaches are a part of the stunning Torrey Pines State Natural Reserve Park.
You can even check out the property's renowned Torrey Pines Golf Course.
Couples might enjoy the luxury of a cruise dinner when they're searching for a peaceful, romantic weekend trip.
November 2nd is the traditional Mexican holiday known as Dia de Los Muertos.
One of the most well-known parades is the Dia de Los Muertos Parade in Old Town.
Also read: Food in San Diego Airport
6. New York has Something for Everyone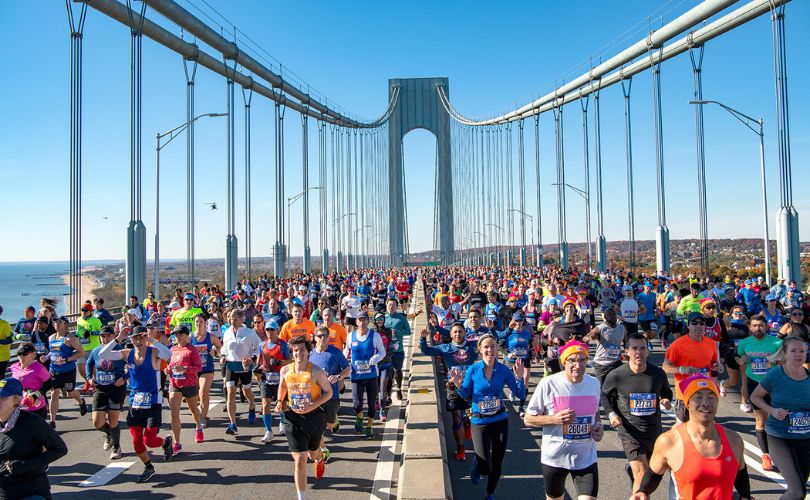 The best month to explore New York City is November. The weather here is really stunning. For visitors of all ages, this city offers a ton of creative activities. The weather will be perfect for a walk across the Brooklyn Bridge but there is more to do.
With a distance of nearly 26 miles, the New York City Marathon welcomes over 30,000 participants.
Every year, the Macy's Thanksgiving Day Parade is noteworthy.
You can start the festive shopping season officially from Balc Friday.
The best retailers in the city will offer some fantastic discounts at this time.
Another highlight of the month is the New York Comedy Festival.
A river journey to the Hudson Valley at this time of year is particularly spectacular.
The Great Jack O'Lantern Blaze is worthwhile for a journey across Long Island.
Central Park is among Manhattan's most stunning parks.
A heavy red fall hue can be seen on the trees during Thanksgiving.
You can join a tour, rent a bike, or simply walk through Central Park.
You can plan additional trips from New York City. Hudson Valley and Woodstock are some of the options.
7. Explore Joshua Tree National Park
Epic outdoor exploration can happen in California's Joshua Tree National Park. It is home to surreal desert scenery. November, with mild temperatures, is ideal for exploring this stunning park. You'll adore the treks without the intense heat of the desert.
As the best November destination in the USA, this place also features the following:
Joshua Tree's distinctive animals and iconic landscapes give the impression of being on Mars.
Climb the renowned Skull Rock for family pictures.
Even a picnic is possible at Hidden Valley.
Come over to see the magnificent Cholla Cactus Garden illuminated by the evening sun.
The stars are brilliantly visible here, and the night sky is excellently dark.
On clear nights, you can see some of the Milky Way.
Especially right before the New Moon, you can see a number of constellations.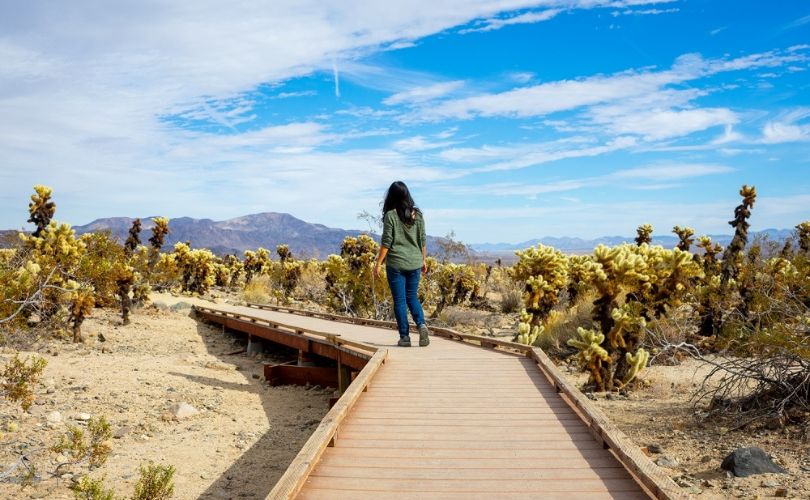 Accommodation Options:
The park is warm and comfortable throughout this month.
But the evenings can get quite chilly.
When you camp here, make sure to carry the right supplies and a good sleeping bag.
Think about booking one of the distinctive cabins in the park.
Two exotic choices are:

L'Horizon Resort & Spa and
the Hyatt Regency Resort & Spa.
8. Las Vegas Strikes a Balance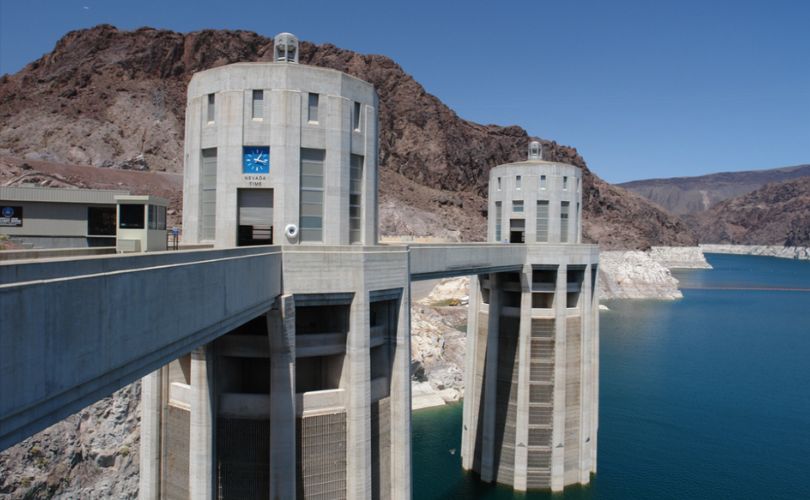 Las Vegas, which is located in the Nevada desert, experiences hot summers. If you'd prefer to avoid the hot summer, then it is the best November vacation in the USA. It has acquired the title of "Entertainment Capital of the World". It earned the title for fun local events and top-notch entertainment.
There are multiple places to visit in Las Vegas. Some of them are:
Hoover Dam offers tours of the power station operations.
The views from the visitor center of the dam are phenomenal.
Red Rock Canyon is located 17 miles west of the Las Vegas Strip
It offers activities of a different nature including a 13-mile scenic drive. Other things are:

Miles of hiking trails
Horseback riding
Rock climbing
Mountain biking
Picnic pavilions
The ideal weather conditions during this month make the trip fun.
Where to Stay in Las Vegas?
When planning a long trip, you can consider staying at Candlewood Suites Las Vegas for its affordable cost.
Venetian Las Vegas is a great example of luxurious stay options in the city.
9. Witness Snowfall in Chicago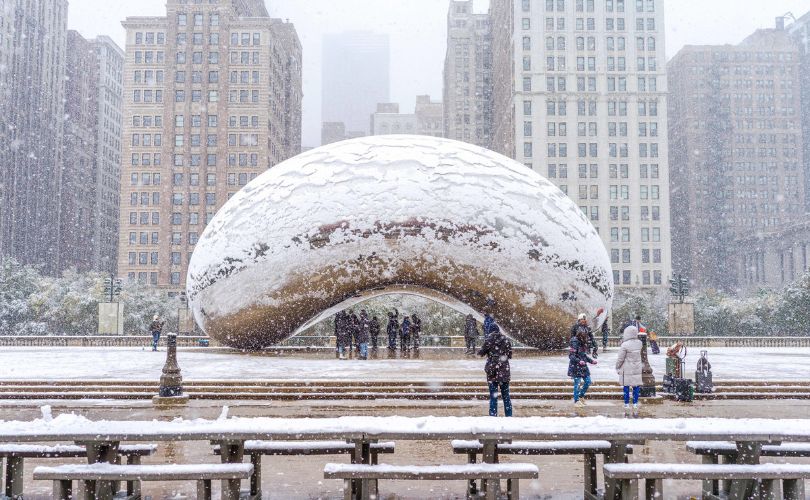 When you want to see snowfall, Chicago's weather is ideal in November. Unlike other regions of the state, the climate is cold here. This month sees a temperature plunge below zero degrees Celsius.
You might have the opportunity to see snowfall. Moreover, there are lots of great events that take place during this time of the year. It is good enough to justify why Chicago is one of the best vacation spots in November, USA.
The Thanksgiving Parade is somewhat significant in this area.
You may enjoy the magnificent floats and marching bands here during the parade.
It is among the nicest activities to do with family and close friends.
You should visit the Randolph Holiday Market.
Purchase some unique presents for your loved ones.
Antique and vintage objects can be found here.
The highlights include jewelry, coats, home goods, and artwork.
This city has several ice rinks.
People go ice skating as the snow starts to fall.
It ranks among the most enjoyable winter activities in Chicago.
Pet-Friendly Stays:
Carlton Inn Midway is an affordable option with additional charges for pets.
10. Kauai is for Fun for Tourists
During this time of year, Kauai boasts the nicest weather of the Hawaiian islands and is less crowded. It's best to book your flights and accommodations. Book early in November or right after Thanksgiving to take advantage of offers.
There are many things to do in Kauai like exploring wonderful beaches.
You will have an incredible time at a fun beach.
Go hiking, kayaking, surfing, or snorkeling when seeking an adventurous lifestyle.
The breathtaking peaks along the Napali shoreline are popular on this island.
It is thrilling to hike the Kalalau route.
Take in the breathtaking seaside views.
Family outings to Koke's State Park and Waimea Canyon are recommended.
Stay in Kauai:
Kauai Beach Resort & Spa delivers a premium service and is loved by tourists.
People who are on a budget might prefer Hotel Coral Reef.
Note: The island is among the top places to go in November in the USA because there will be fewer people.
11. Key West Hosts Some Great Championships
November in Key West is great. To begin with, the weather will be milder. There won't be as much rain as there was in the summertime. As a result, going around will be more fun. The city offers tourists attractive entertainment options.
Key West Film Festival is the best to attend and here is why:
You'll particularly enjoy the nicer weather while driving from Miami to Key West.
Mostly in the middle of the month, the festival usually starts.
Film enthusiasts from all around the nation attend this multi-day event.
The festival's goal is to promote the filmmaking abilities of artists from Florida.
You can see the movies and hear interviews with performers, producers, and others.
Activities for an Adrenaline Rush:
The Race World Offshore Championships provide the opportunity to see powerboat racing.
In this heart-pounding competition, the most talented teams from all corners of the world participate.
Fort Zachary Taylor Historic State Park provides the best front-row seats during the event.
Laid-back Options for You:
It is a wonderful November destination in the USA to celebrate Thanksgiving.
You can cruise all day and participate in a special thanksgiving feast.
Make sure you reserve a sail at sunset for a special evening.
12. Dallas: Romantic Fall Gateway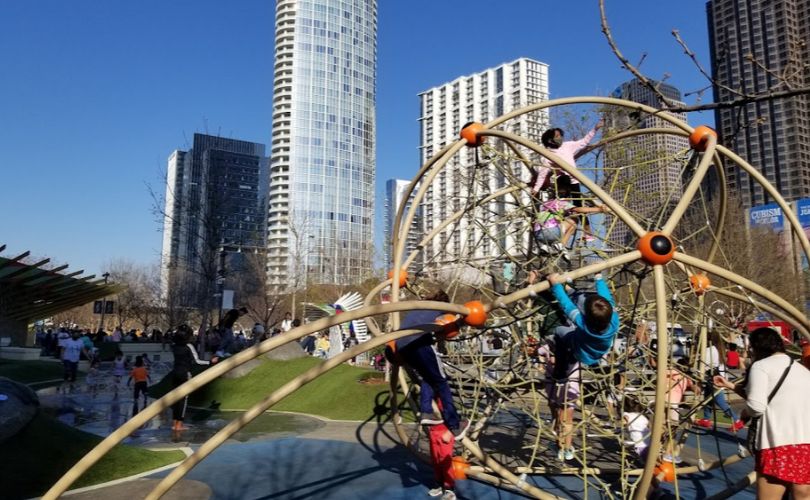 This month is a good time to explore Dallas when you are in Texas. You can enjoy autumn and its festive charms. The city welcomes you with fresh seasonal aromas and colder weather.
Some Things for Couples:
The Candlelight series by Fever Originals is widely popular here.
It consists of private concerts lit by candles at stunning venues.
Make your reservations to spend some romantic time with your special one.
Without sweet treats like cakes, pastries, and cheesecake, no date is complete.
Visit Emporium Pies and have a slice of their Drop Dead Gourdgeous pie.
You could even try a jar of Val's Cheesecake.
Activities for Families:
Amazing urban parks and green areas can be found there.
Go to Klyde Warren Park in the center of the city for brunch and a stroll.
Even a picnic for the family is possible.
The charm of picnics will be enhanced by the beautiful flowers of the Dallas Botanical Garden.
Here, the downtown area is a mesmerizing hub for top-notch museums and theaters.
Admire the magnificent collection of world art at the Dallas Museum of Art.
13. Everglades National Park in Florida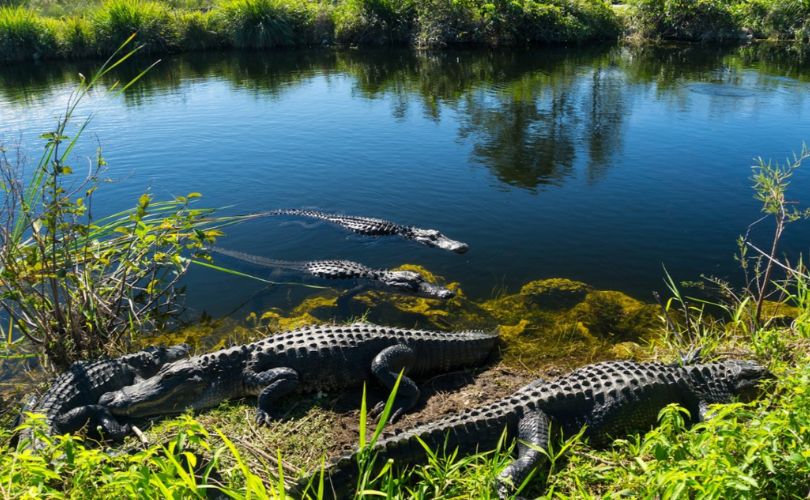 Among the most interesting travel locations in the USA is, indeed, the Everglades National Park. This is only a short trip from Miami. It is the perfect destination to stay for a couple of days since there is so much to do. It is nestled in lovely Florida state.
Here, you may enjoy the natural beauty. The marvels of the biodiversity in the wetland attract several tourists. Know further why it is among the best places to visit in the USA in November:
At this time of year, the humidity and temperatures are lower.
You won't be disturbed by mosquitoes during this period.
Kayaking and hiking are both great outdoor activities.
To see Florida alligators up close, enjoy a conventional airboat ride.
Boat cruises are a fantastic experience because of the gorgeous mangrove forests and waterways.
Around this time of the year, manatees migrate here.
Animals gather in great numbers near the water holes when the level drops.
The Ten Thousand Islands Wildlife Refuge is a natural paradise to see.
It is the second-largest mangrove forest in the world.
People of all ages would benefit greatly from a trip to this national park.
14. Pack Some Warm Clothes for Burlington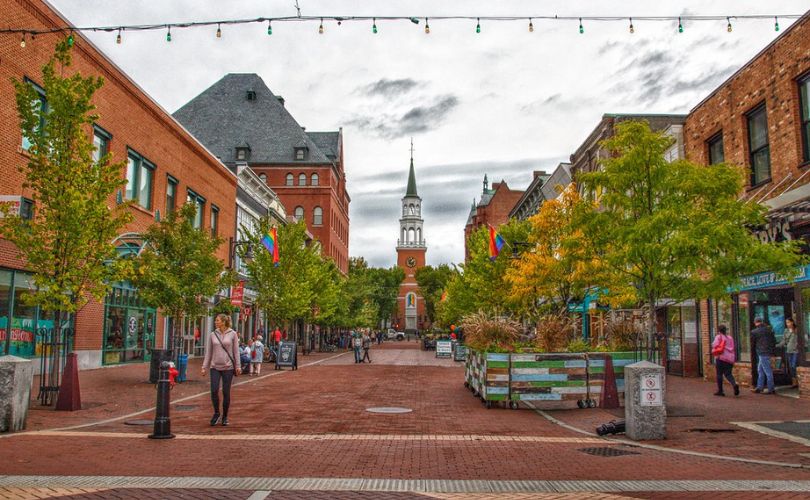 Burlington is a bustling New England town. It is regarded as the starting point for exploring Vermont's beauty of nature. The autumnal shades of the woods are still there in early November. Smugglers' Notch, the renowned and stunning mountain path is a terrific place to enjoy the scenery.
The best places to visit in the US in November like Burlington are suggested because of:
The 65-acre Centennial Woods Natural Area is right next to Burlington.
Here you can have a romantic stroll through the autumn leaves.
You can explore many creeks as well as other elements.
The Centennial Woods Loop is less than 2 miles and a love route.
Go to Church Street to sample Vermont specialties like maple syrup and cheese.
With lots of live music, Burlington serves as the cultural center of Vermont.
The November performance schedule at Higher Grounds Music Venue is usually spectacular.
During Winter Time:
The month's first snowfall arrives between mid and late November.
The weather is ideal for snowboarding and skiing.
For these winter sports, Cochran's Ski Area and Bolton Valley are excellent locations.
15. Boston Has the Best Kept History of the Country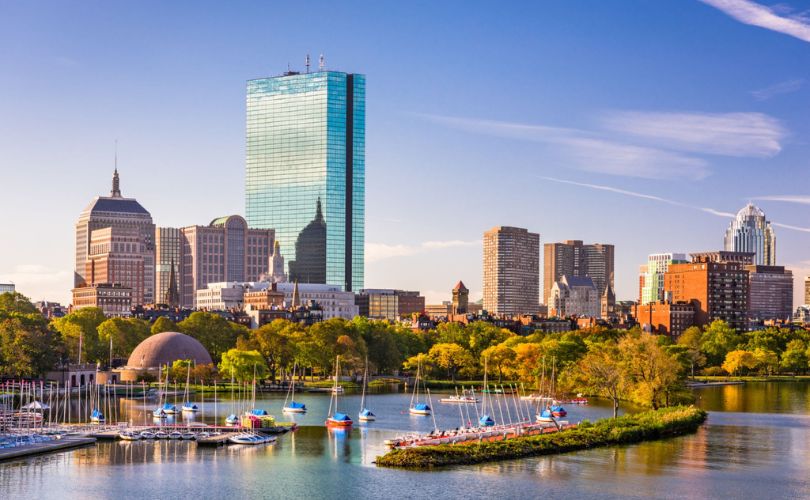 Massachusetts's state capital is Boston. It is a bustling city. It is full of tourists who come here for its elegance and baked beans. When visiting Boston in November, make sure to include a variety of activities. You must include both traditional and modern options.
Unlike other regions of the USA, Boston experiences snowfall at this time of year. In this month, it also gets the second-most precipitation of the entire year.
Upscaled Neighborhood:
Your choice should be Back Bay.
It is an elite neighborhood, featuring some of the city's trendiest spots.
The area is close to expensive eateries and Copley Square.
It can be challenging to find a cheap hotel in this area.
But, you can stay at Garrison Street Apartments.
Downtown Boston:
It is among the oldest neighborhoods of the city.
Also, it serves as the city's commercial center.
All of the tourist destinations, namely Freedom Trail, are close to this area.
This zone is home to many trendy restaurants and diners.
Furthermore, Chinatown is not far from here.
During this month, Snowsport provides entertaining winter sporting events. They offer free outdoor sleigh rides which will take you to Seaport Common. It's a wonderful location for a special wintertime walk.
Also Read: Things to do in Boston
16. Atlanta: History, Nature, and Carnivals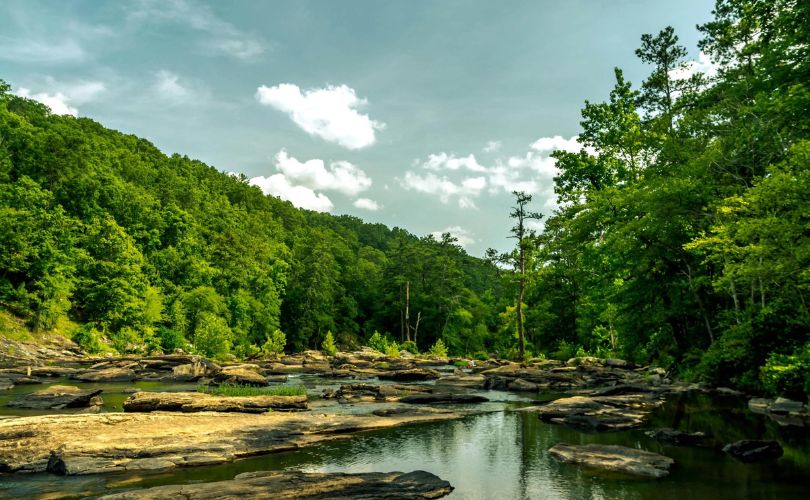 Fantastic cultural institutions, lush parks, and a diverse arts and food culture can all be found in Atlanta, Georgia. The pleasant and cool November weather enables tourists to relax. Hence, they can take advantage of the city's numerous unique attractions.
Historical Aspects:
Atlanta has strong roots in its history, culture, and music.
Here, you can find the best places to travel in November in the US.
There are numerous places to learn about the historical significance.
The remarkable Fernbank Museum allows you to go into the past.
You get the chance to visit Martin Luther King Jr.'s birthplace at Jr. Historic Park.
The Greenery of the City:
There are numerous exciting green areas to explore in this city.
Visit downtown Centennial Olympic Park on foot.
The Piedmont Park farmer's market is worth exploring.
At Atlanta Botanical Garden, make sure to check out the hedge installations.
Festivals in Atlanta:
Attend the Native American Festival and Pow Wow in Stone Mountain Park.
Learn about Native American culture through:

Music and dance
Craft demonstrations
Storytelling
Traditional cooking

Free festivities include the two-day Chastain Park Arts Festival.
It is organized during one of the weekends.
There are several painters, photographers, jewelers, textile and metalworkers, and other artisans.
17. Family Vacation to Maui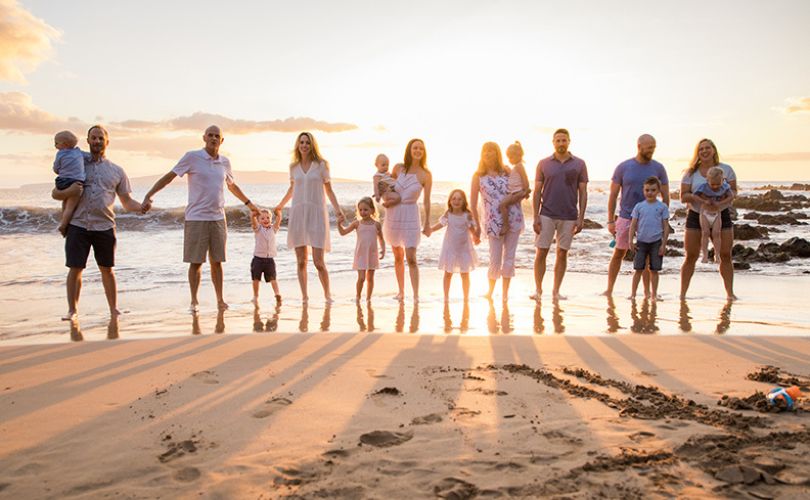 It is usually a wise idea to visit Maui with family. In some areas of Hawaii, this can mark the beginning of the rainy season. However, well-known tourist areas like Kihei, Wailea, and Lahaina rarely experience rain. In general, November will be less busy and more affordable.
Luxurious resorts and residences are available for a reasonable price.
Fewer crowds will allow you to experience the island's unique charm.
You will love the sunrise at Haleakala.
The arrival of the migratory humpback whales is a thrilling occasion.
They usually come around the second half of the month.
From Lahaina, you can reserve a whale-watching excursion.
On top of everything else, Made in Maui event is also hosted around this time.
You will find the ideal gift for your loved ones here.
In Short,
The geography, history, and tourist spots of the United States are diverse. Consequently, it provides a wealth of lovely vacation alternatives during this month. Every city and state has something special to offer. Having considered all of your interests, you may plan a cross-country trip.