With mountains, cascades, and a spectacular shoreline, Kauai is a beautiful utopia which is the largest and most western of the Hawaiian chain's big islands. Due to the fact, it boasts the most varied plant life, earning it the appellation "Garden Isle."
Outdoor sights of Kauai, such as the Na Pali Coast and Waimea Canyon, are among the Pacific's most breathtaking. The island's cuisine and arts scenes are both proudly indigenous and true to its essence.
In contrast to Oahu, which focuses on attractions connected to culture, urban life, and entertainment, there are plenty of adventure and fun things to do in Kauai. Some of these options include taking a boat tour to see the picturesque Na Pali cliffs on the Northwest coast, going kayaking through a stream, taking a helicopter ride, going trekking, and strolling at the beach.
One day can be spent seeing the sights along the route west of Lihue, which twists up to Waimea Canyon, and the other day can be spent focusing on the road that goes to the northern coast.
The island can be explored in 2 consecutive days. However, the majority of guests will want to stay on Kauai for considerably more.
By the end of the trip, you would have experienced the memorable pau hana (happy hours)during picturesque sunsets, navigated the outstanding coastal hiking routes, canoed its sole navigable river, and have royally surfed the world-famous shore waves.
Royally, August is the best time to visit Hawaii. Our list of the top attractions on Kauai will help you find the greatest spots to visit on the island.
Here are the top 25 things to do in Kauai –
1. Enjoy the Dramatic Scenery at Na Pali Coast State Park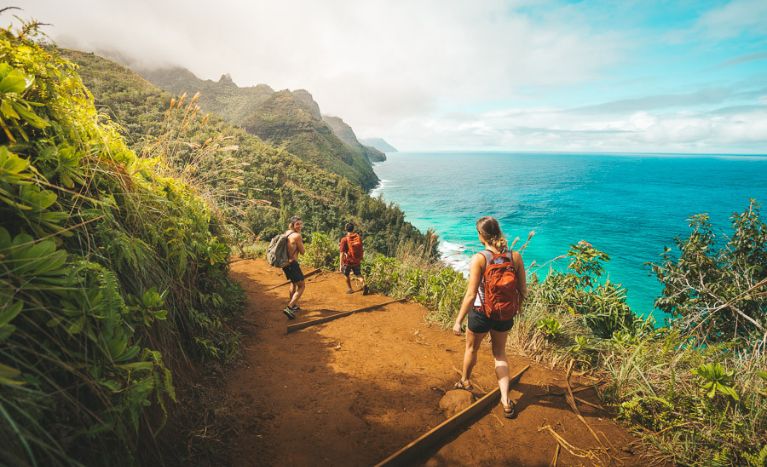 A rural region of Kauai is covered by Na Pali Coast State Park, which features stunning mountain scenery with cliffs, cascades, and rich flora. One of Kauai's most isolated regions is the Na Pali Coast, which is located in the northwest of the island and is the top Kauai attraction.
One can only appreciate the majesty of the range of mountains from the ocean or air. The peak rises up to a height of 3,938 feet in some places and forms sheer cliffs that tumble into the sea.
Many people will get acquainted with this breathtaking scene from the movie Jurassic Park because steep gorges on the landward side divide the mountain peaks.
This area's isolation has allowed a rare diversity of vegetation to flourish that offers a fascinating picture of the natural world.
It is worthwhile to experience the strange forms of the worn volcanic mountains with their caves and waterfalls and the virgin sandy beaches at the base of the mountains.
This section of the coast is best surveyed by boat or aircraft. Both choices offer breathtaking views of the towering cliffs and coastlines.
Passengers have the option to snorkel among the coral and colourful fish and take a swim off the shore to make the experience even more memorable.
The Na Pali Coast can be partially explored on foot if you want to stay longer and aren't frightened of tough runs.
2. Hanalei Bay is Lovely When Colourful Sailboats Fill the Water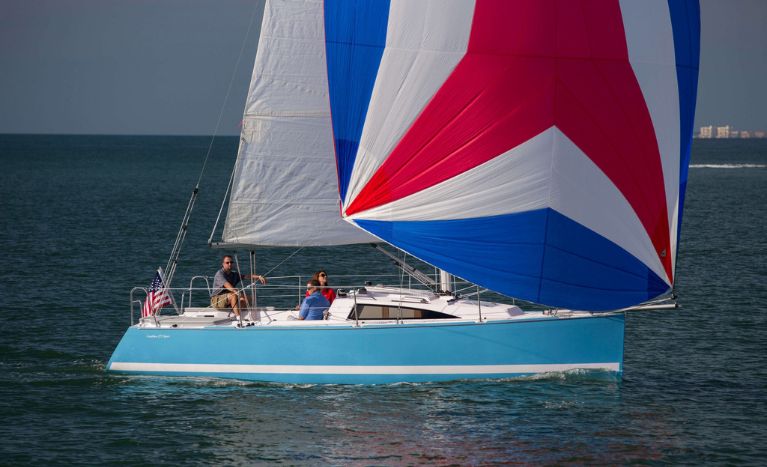 The largest bay on Kauai's northern shore and a favourite spot for swimming, tanning, and water sports.
With a perfect crescent shape and a backdrop of meadows and peaks, it is also immensely picturesque.
The view of the bay is magnificent, especially in the summer when the water is crowded with vibrant yachts.
The best snorkelling spot is at the eastern end of the bay, where there is a long pier. Waioli Beach Park is situated in the middle of the two kilometres of beach that run down the bay.
This is where you can find leisure and shower areas and is one of the top things to do in Kauai.
The Hanalei Valley Lookout is located along Kuhio Highway, just east of Hanalei Bay. The Hanalei River, the Hanalei Bay, and verdant slopes covered in tapioca farms are all visible from the west. It's a terrific place to watch the setting sun and offers stunning views of the mountains in the area.
3. Take a Stroll at Kauai's Lush Gardens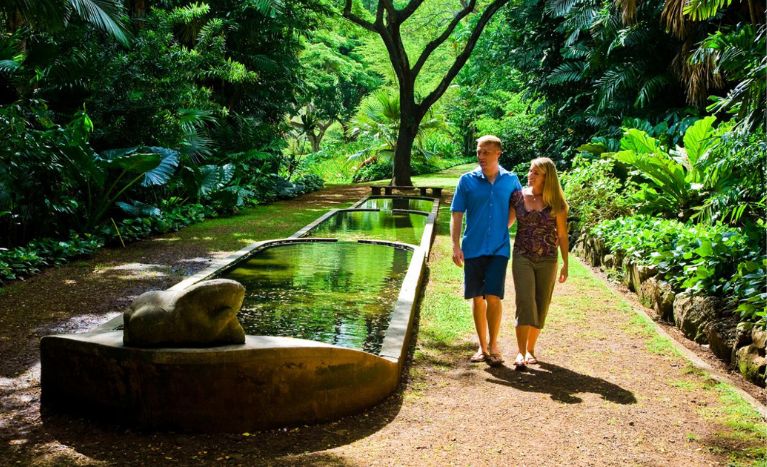 It shouldn't come as a shock that the Garden Isle is home to some of Hawaii's most beautiful flower gardens and is one of the free things to do in Hawaii. Hawaii's tropical climate creates the ideal condition for cheerful and vibrant flora. The gardens are a great site to see colourful birds because they are home to a diversity of species.
It shouldn't come as a shock that the Garden Isle is home to some of Hawaii's most beautiful flower gardens. Hawaii's tropical climate creates the ideal condition for cheerful and vibrant flora. The gardens are a great site to see colourful birds because they are home to a diversity of species.
On the southern tip of the island near Koloa, Allerton Garden is a must-see attraction. This garden not only has flowers but also a variety of fruit and palms that make for a beautiful image. Naturalist-led tours are offered, including ones at dusk and ones that include a visit to the nearby McBryde Garden.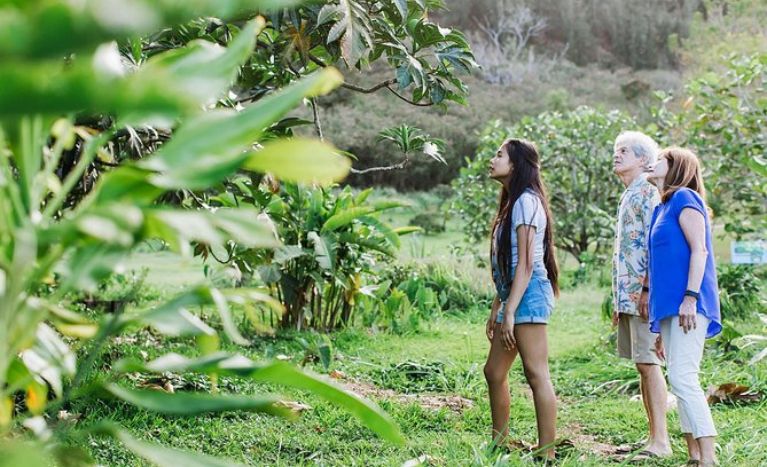 Princeville Botanical Garden is home to exotic blooms, but it also educates visitors on the uses and history of its medicinal herbs. Here is an opportunity to sample the chocolate and honey made right there in the gardens.
The layout at Na 'Aina Kai Botanical Gardens & Sculpture Park combines meticulously planned vegetation with pure prettiness. The 260-acre site has a performance complex and an outdoor sculpture gallery. Visitors have a selection of tours to choose from, including those tailored to specific interests like birdwatching and sustainability.
4. Explore Kauai Through Action Packed Adventures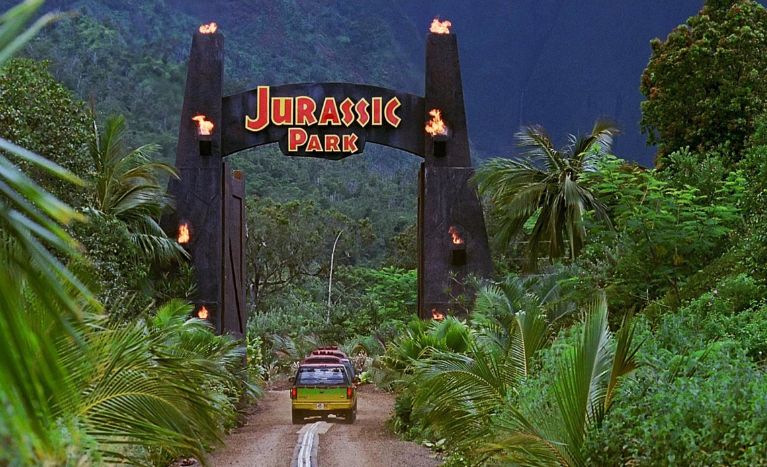 Take part in a range of action-packed activities to explore Kauai's scenery. Local tour guides are kind and skilled, and they frequently have a lighthearted sense of humour.
It's a great way to explore the island's wild interior, and the majority of the activities are also fantastic for active families on vacation. Along the way, you can discover more about the island's cinematic legacy.
Kipu Ranch Excursions let you explore the Jurassic Park ranch on an ATV while learning about previous Hollywood blockbusters that were shot there. This sliding adventure on red dirt tracks is considerably more enjoyable and is one of the best things to do in Kauai when it rains.
Ke Ala Hele Makalae tour helps you navigate the path that passes by the coast. You can rent a mountain bike, duet bike, or a beach cruiser.
Kauai Backcountry Adventures let you float through tunnels and old irrigation in an inner tube. These excursions combine mild thrills with unhurried relaxation.
5. The Waimea Canyon is the Most scenic Marvel of Kauai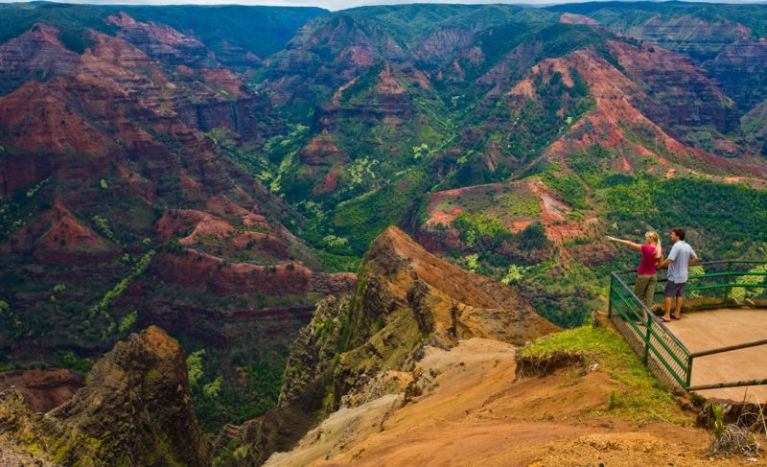 Waimea Canyon, often known as the "Grand Canyon of the Pacific," is up there with some of the most beautiful canyons on the planet. And, is one of the top Kauai tourist attractions.
However, in contrast to the Grand Canyon, Waimea is a lush and colourful landscape with hues of green bordering every stream ,striking red soil and dark volcanic rock.
The road that follows the rim offers access to two significant watchtowers as well as numerous hiking trails.
The deepest part of the canyon is located within Kokee State Park, even though it flows to the sea along Waimea Canyon Drive.
In addition to gazing at the edge of Waimea Canyon, you can also take a tour of the sacred cultural site of Holo Holo Ku Heiau, and the community at Koloa Town.
6. Spend time at the Best Beaches of Hawaii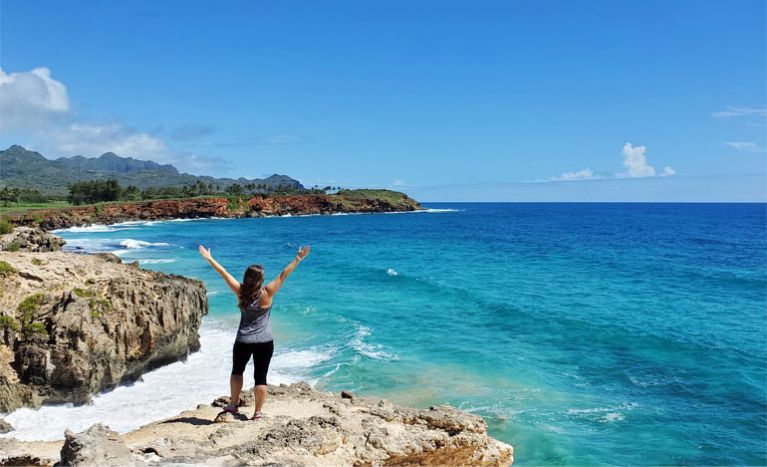 On the Garden Island, there are many great beaches to choose from, but a few have developed a reputation for being particularly well-liked by both visitors and locals.
The beaches on the island's northern shore often have tougher conditions in the summer, and sadly many of them are sporadically blocked because of flooding.
Before swimming anywhere, it's always vital to be aware of the current conditions, and it's a good idea to make sure the beach you choose is open. It is because weather events might result in temporary closures for a variety of reasons.
Mahaulepu Beach, located on the island's south side, offers activities for all ages and skill levels, including ideal swimming, diving, fishing, and windsurfing conditions. Excellent hiking routes with breathtaking views and historically significant locations can be found along an unspoiled stretch of the coast.
Lydgate Beach Park, which is located on the eastern border of the island and has two safe swimming areas surrounded by rocks. It is the greatest beach on the island and is one of the best things to do in Kauai with kids.
Despite being on the north shore, Anini Beach is another fantastic beach for families. The swimming area is rather shallow, and the two-mile shoreline is protected by a reef, making it a great place for kids to swim.
Ke'e Beach, which is well-known for its resident chickens, is one of the most well-liked beaches on the north shore. Ke'e has a reef to protect it, making summertime swimming and snorkelling safe there.
7. A Stunning Land Feature of Kaua'i is Koke's State Park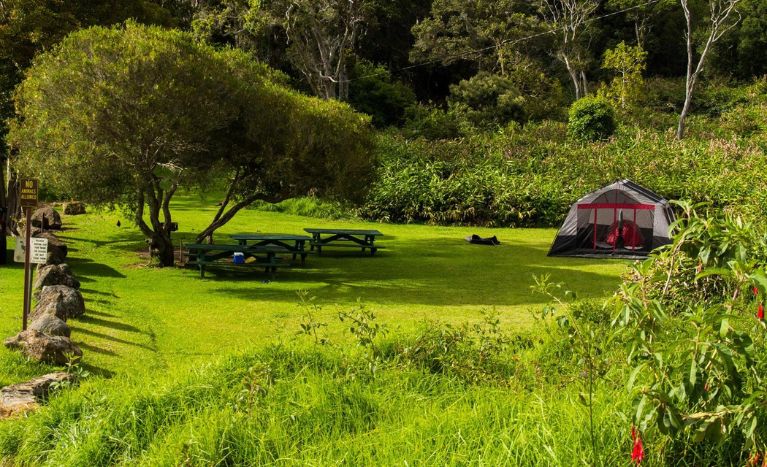 The deepest portions of the canyon are located in Koke'e State Park, which is an extension of Waimea Canyon State Park.
Another significant location is the Kalalau Lookout, which, in principle, provides a glimpse of the 4000-foot Napali Coast cliffs. It is the only venue on Kaua'i to see this breathtaking natural feature from land.
Be warned that a picturesque view isn't always possible because the cliffs are frequently shrouded in mist and is one of the Kauai top attractions. .
Numerous hiking routes are maintained by Koke'e, the majority of which extend from the natural history museum and Kokee Lodge. The weather, topography, ecology, wildlife, and Hawaiian culture are the main emphases of the Kokee Natural History Museum.
8. Experience a Zipline Canopy Tour
The finest thing about Kauai is its natural beauty, and a zipline tour is a fantastic opportunity to soak in its lush tropical trees. Visitors can see unique vistas of the colourful countryside while zooming over the woods on canopy tours.
Tourists can enjoy the exhilarating thrill of a hands-free harness that gives you the sensation of flying above the treetops with zipline activity. The longest eight-line course on the island offers views of Waita Reservoir and is one of the most fun things to do in Kauai.
9. Polihale State Park Receives Less Crowd than Other Parks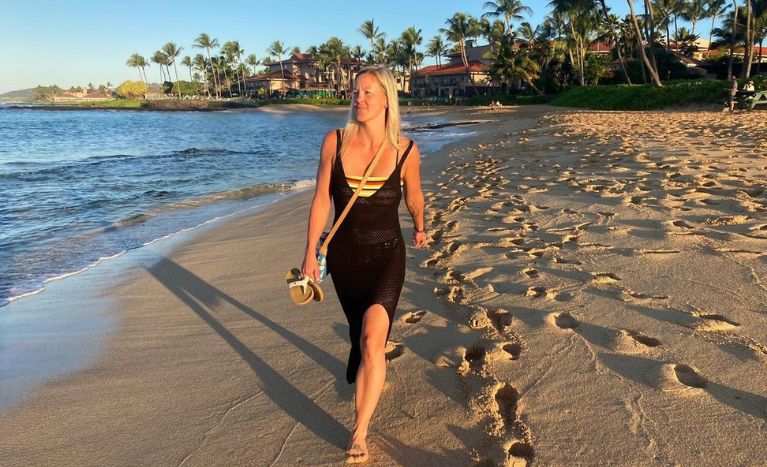 A large white sand beach with Makaha Ridge in the background can be found in the secluded Polihale State Park.
Visitors should be advised that swimming and other water activities in this area can be quite risky throughout much of the year because currents are strong.
In spite of this, the park and its beaches are well-liked because of the spectacular vistas of the Na Pali coast, great shelling possibilities, and gorgeous sundown. And, it is one of the best things to do in Kauai Hawaii.
10. The Beautiful Double Waterfalls is the Sight to Behold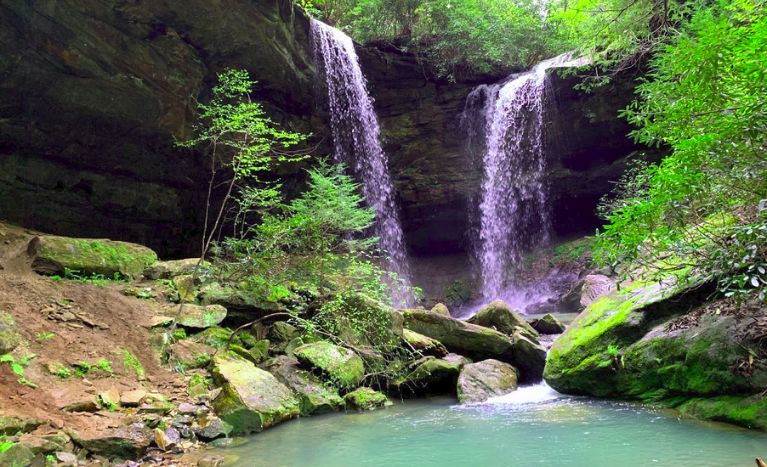 When the South Fork of the Wailua River intersects the North Fork at Fern Grotto, this is where the Hawaiian beauty lies – the Wailua Falls. The highlands here receive more than 400 inches of rain every year, thus fueling the beautiful falls. And, it is one of the best things to do in Hawaii for free.
Although the height of the cascade might vary depending on how much rain falls. Some guidebooks claim it as high as 200 feet.
Since old Hawaiian youths would jump from the falls to demonstrate their manhood. This is now against the law, so don't get any ideas. The distance from the drop-off to the pool is closer to 85′, which is still a frightening height.
Although the pool is popular for swimming and is 30 feet deep. The powerful currents close to the foot of the falls should be avoided.
11. Experience the Rugged Na Pali Coast from Air
While visitors can explore many of its natural features on foot and enjoy wonderful views from the ocean.
An aerial tour is unquestionably the greatest way to observe Kauai's natural treasures.
Few experiences are more breathtaking than flying above the mist-shrouded, jagged Na Pali shoreline. This excursion must be on every traveller's bucket list and is one of the unforgettable things to do in Kauai islands.
Visitors can experience the countryside from a whole different angle on helicopter and plane tours. They can also get up close to each attraction to fully appreciate its magnitude and splendour. These tours fly over prominent waterfalls, Waimea Canyon, the Tunnel of Trees, Menehune Fish Pond, and other Kauai attractions.
12. The Poipu Beach is Ideal for Divers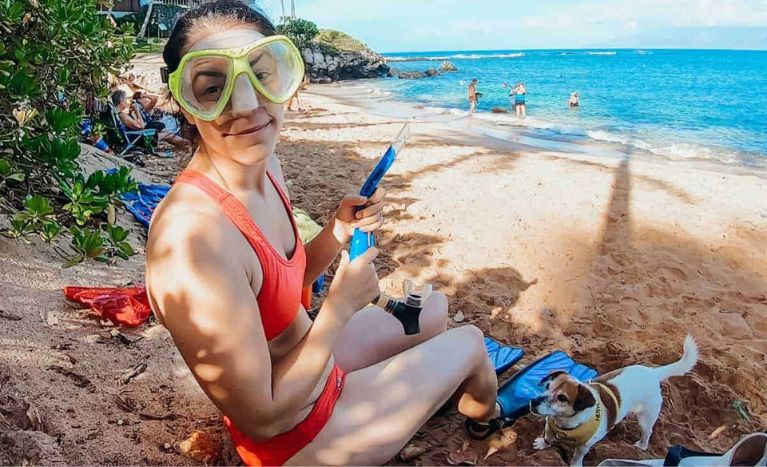 The best beaches on the island are found near Poipu. Sugar was Poipu and the surrounding area's primary industry prior to the tourism boom. Here, tourism growth began relatively later than in other regions, therefore it was much more pronounced than in other locations.
Presently, Poipu is home to the greatest number of five-star resorts and vacation residences on Kauai. Buildings may only be three stories tall according to an urban development law in order to preserve and maintain Poipu's rural character.
Poipu has grown to be one of Kauai's most well-liked resorts thanks to its convenient location close to Lihue Airport, as well as to its nice climate and fantastic surfing chances. Swimming and surfing are both encouraged by the expansive white sand beach and the deep, azure ocean. And, is one of the fantastic things to do in Poipu Kauai.
13. Hanalei Village in Itself is Worth Visiting!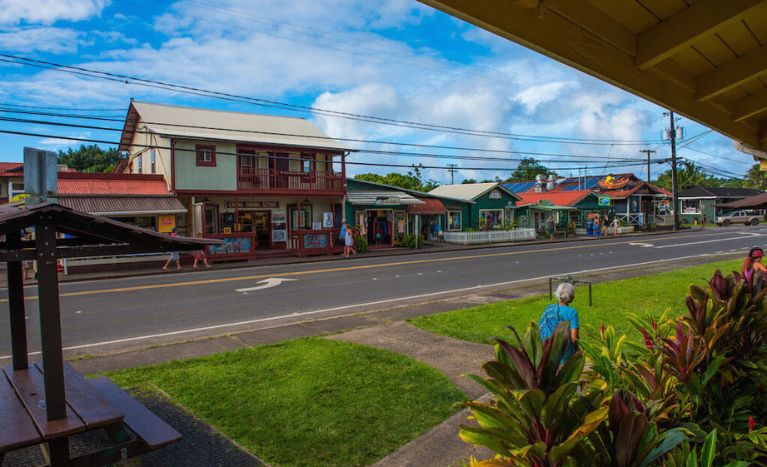 On Kauai's north shore, there is a little village of Hanalei. The hamlet, which enjoys a lovely sandy beach, also serves as an entrance to the picturesque Hanalei Valley. The village itself is worth a visit, although frequently being overshadowed by the Hanalei Lookout and is one of the unique things to do in Hawaii.
The Waioli Mission House, constructed in 1841 is one of the mission homes in Hawaii that is best kept. The historic Waioli Huiia Church, constructed by missionaries between 1837 and 1841, is located on the left side of the roadway.
The oldest continually operating church on the island has stained-glass windows. It still continues to routinely hold services and community gatherings.
Hanalei Lookout, on road 560, is where you may get the best view of Hanalei Valley.
14. Explore a Limestone Cave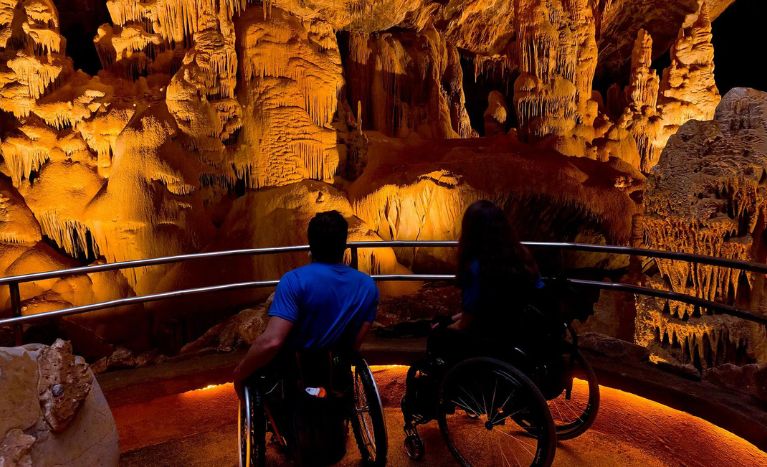 The largest open-ceiling limestone cave in Hawaii is located on the island of Kauai. We believe that strolling the gorgeous 4-mile Mahaulepu Heritage Trail along the island's southern coastline is the finest and simplest route to reach Makauwahi Cave. And, it is one of the free things to do in Kauai.
The trail begins at Keoneloa Beach where it traverses along the coastline. After travelling about two kilometres, right after the CJM Country Stables, there is a small opening to access the cave, which contains local plants and fossils.
15. Kalalau Trail is One of the Unique Things to do in Kauai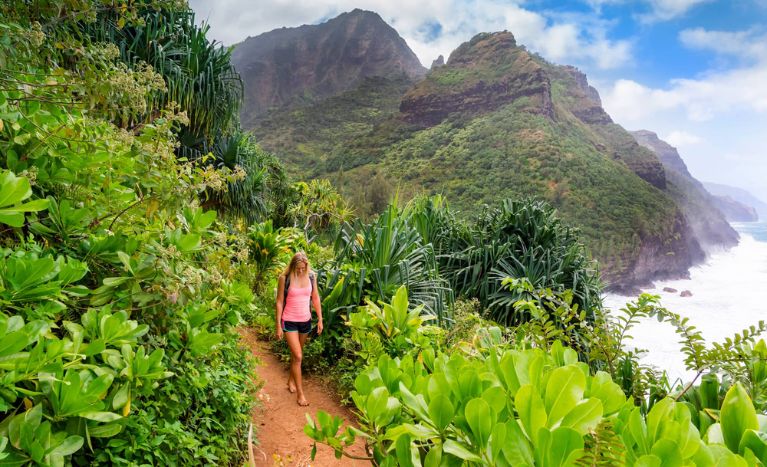 The early Hawaiians built and used the 11-mile Kalalau Trail, which runs along the Na Pali Coast. Even for seasoned walkers, this trek is challenging and exhausting, but it's one of the more interesting things to do in Kauai.
The ascent starts in the north at Haena State Park and concludes after over 11.5 kilometres in Kalalau Valley. The first two miles, up to Hanakapiai Beach, are sufficient to get a sense of the surroundings and vegetation.
Although it might be slick after rain, this stretch is easy to navigate and should always be done in sturdy shoes.
A tent, food, and an overnight stay are required for those who intend to complete the entire hike. The 22-mile round trip should be possible to finish in two to three days. The route beyond Hanakapiai is treacherous, stony, and steep.
Campers need to issue a permit from The Division of State Parks.
16. Take to the Water at Na Pali Coast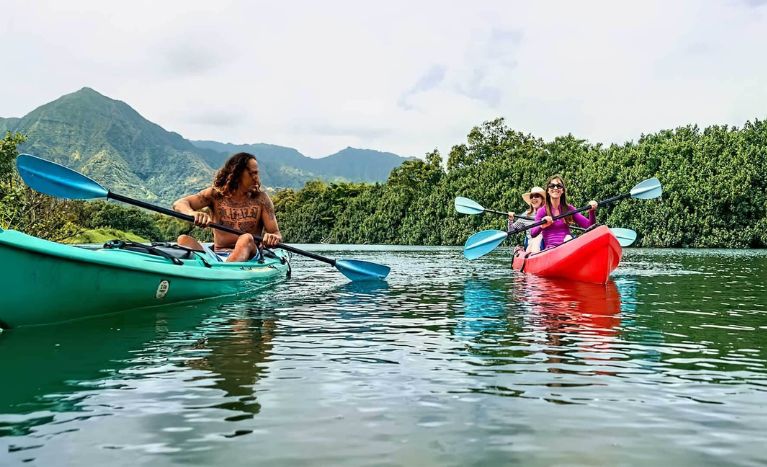 Seeing Kauai from the water is one of the best ways to see it, and the ocean itself is full of wonders. There are several excellent sightseeing boats that leave from Port Allen for tourists who wish to see the Na Pali coast up close without taking to the skies. You are not required to be on the west coast to board an exorbitant sunset cruise.
August is the best time to visit Hawaii for whale watching. Dolphins can be seen year-round in the morning, but whale viewing cruises are best between November and March.
Scuba training and equipment are also offered in numerous locations on the island. Those who want to truly get under the water can find a good range of snorkelling outfitters. One of the fun things to do in Kauai is you may still partake in a variety of water sports, including windsurfing, parasailing, kayaking, and more.
17. Buy Locally Made Art and Design
What to do in Kauai Hawaii for souvenirs and artistic delights? There are many art galleries and shops with a wide variety of items on Kauai. There are unexpected things to find, such as Japanese fishing flags from the 1950s, historical maps from all over the Pacific, and modern photos.
While a new breed of artisan manufacturers are repurposing and reimagining their work in small workshops, here you can shop for modern sculpture, art pieces, and carved woodwork.
Storage 3540 is a former warehouse that has been transformed into an eclectic collection of unusual arts and crafts shops. Interesting apparel, jewellery, and stationery can be purchased here.
For unique shopping, travel to Hanalei in the north. There, you may find exquisite collectibles from Asia and the Pacific as well as vintage delights at the Yellowfish Trading Company.
Local artwork and design in Kapaa Kela's Glass Gallery and the Red House Collective stand out among the neighbourhood's historic wooden storefronts.
18. Enjoy the Top Culinary Experiences in Kauai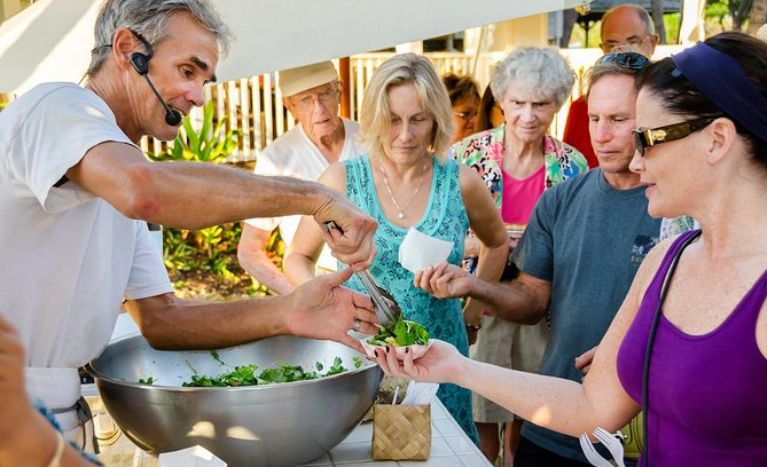 On Kauai, an island with several organic farms, plenty of grass-fed cattle, and a fishing fleet cruising the open ocean. Restaurants that pamper and plate with elegance may be found on the island and are one of the best things to do in Hawaii for couples. Consider local coffee roasters, Kauai's very own kombucha and craft beer, and freshly squeezed juices.
Sushi, sashimi, and poke (raw fish chopped) are all popular dishes in Kauai. Some of the best poke on the island is served at Fish Express in Lihue.
Here you will experience the fusion of traditional Hawaiian and Asian cuisine. It is influenced by Asian cuisine. The Wailua Drive In's vibrant tastes capture the socioeconomic mosaic of the island and is one of the top things to do in Kauai at night.
19. Explore Hawaiian Culture
The people of Kauai like a good festival, and going to one is a fantastic opportunity to discover more about the history and culture of Hawaii.
It's an ideal way to get an authentic lunch or dinner because there is often a big selection of good-value food vendors providing local cuisine.
The majority of festivals take place in the spring and summer and are known for their traditional dancing, music, and sports.
Hawaiian Slack Key Guitar Festival performs at this yearly free event. The ingenious music festival is scheduled to return as a live event in late 2022 and is one of the Kauai top attractions.
Koloa Plantation Days is where the island's culture and heritage are reinforced with a paniolo (Hawaiian cowboy) rodeo, traditional Hawaiian games, and Polynesian dancing.
The three-day Kauai Mokihana Festival Hula Competition offers the chance to experience artists in action outside of the somewhat touristic boundaries of a lau.
20. Learn about Coffee Cultivation in Kauai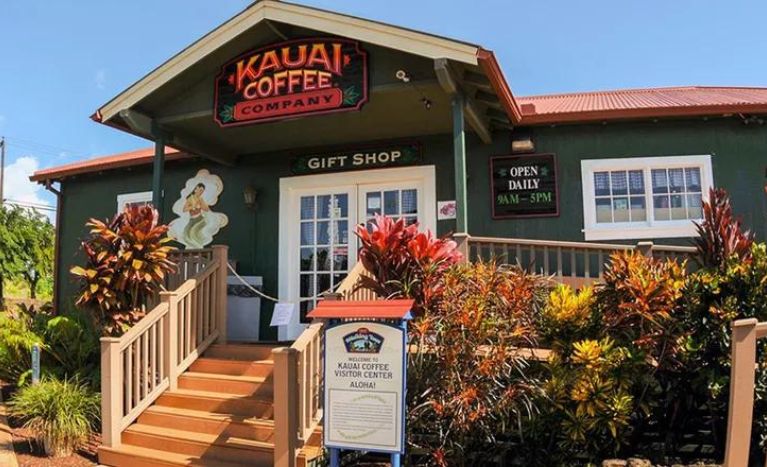 The largest coffee plantation in the US is Kauai Coffee Company, which has more than 4 million coffee trees spread across 3100 acres and is one of the top Kauai tourist attractions.
You may choose to take the self-guided tour which costs 25 USD per person, and wander beneath coffee trees while learning about the beans that are cultivated, picked, and roasted on-site.
Enjoy the view from the lanai while also sampling some of the flavours ranging from strong, chocolatey Peaberry to the fruity Kauai Blue Mountain.
21. Explore a Hindu Temple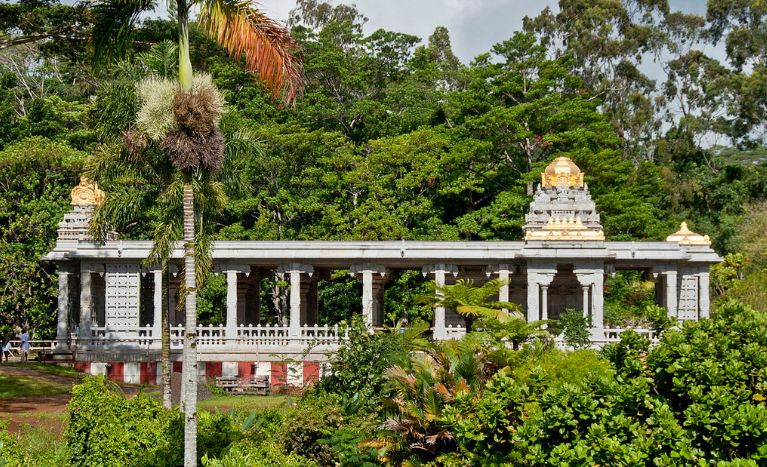 The Hindu Monastery of Kauai was established in 1970 and is rooted in the Sri Lankan Hindu traditions. Its two ancient Saivite Hindu temples are situated on 363 beautiful acres in Kapaa.
The Hindu Monastery of Kauai was established in 1970 and is rooted in the Sri Lankan Hindu traditions. Its two ancient Saivite Hindu temples are situated on 363 beautiful acres in Kapaa.
The magnificent front gardens of the temple complex are available to the public from 9 am to noon every day. You must make reservations if you want to pray or meditate within the little Kadavul Temple. You are free to stroll the grounds or meditate under the enormous banyan tree and it is one of the unique things to do in Kauai.
22. Explore the Koloa Heritage Trail
Also known as Ka Ala Hele Waiwai Hooilina o Kloa, is a 10-mile self-guided tour of the most significant cultural, historical, and geological landmarks in Koloa and Poipu. It may be travelled by car, foot, or bicycle.
There are informative placards at various points that explain its importance. Some of the attractions include Spouting Horn Park, Makawehi and Paa dunes, Koloa Jodo Mission, a 19th century Buddhist monastery, and the Sugar Monument.
23. Travel via the Renowned Tree Tunnel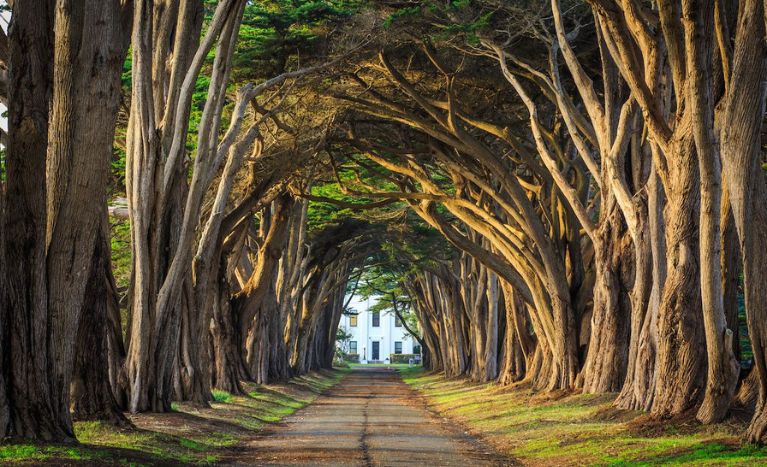 Your Kauai trip is incomplete without taking the famed Tree Tunnel, a mile-long section of Maluhia Rd (Hwy 520) that leads south to Koloa and Poipu. Numerous Australian eucalyptus trees border the road, forming a thick overhead more than 100 feet tall. If you wish to take a picture while driving, go slowly or find a secure spot to stop and it is one of the most picturesque things to do in Kauai . 
24. Cross the Swinging Bridge in Hanapepe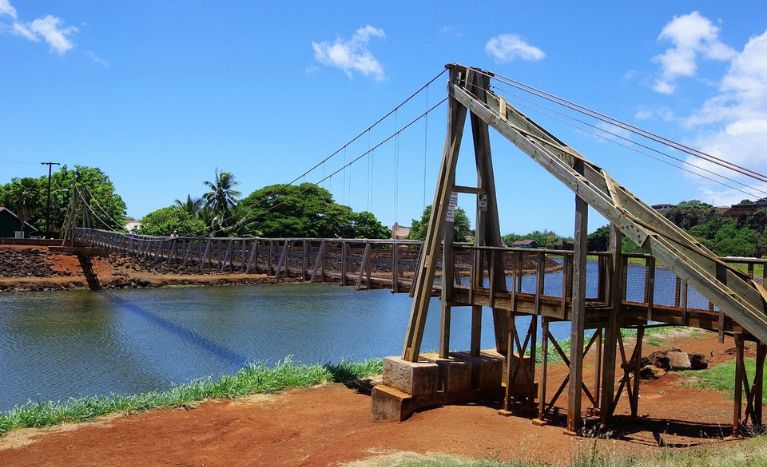 You'll see an ancient swinging bridge connecting a tiny village and farms to the historic little town when you stroll through picturesque Hanapepe. This suspension bridge has been crossing this section of the Hanapepe River for more than 100 years, despite being devastated by Hurricane Iniki in 1992. While the bridge may not swing as much as it once did, it still sways and provides for some entertaining Snapchat spotlights.
25. Visit a Farmers' Market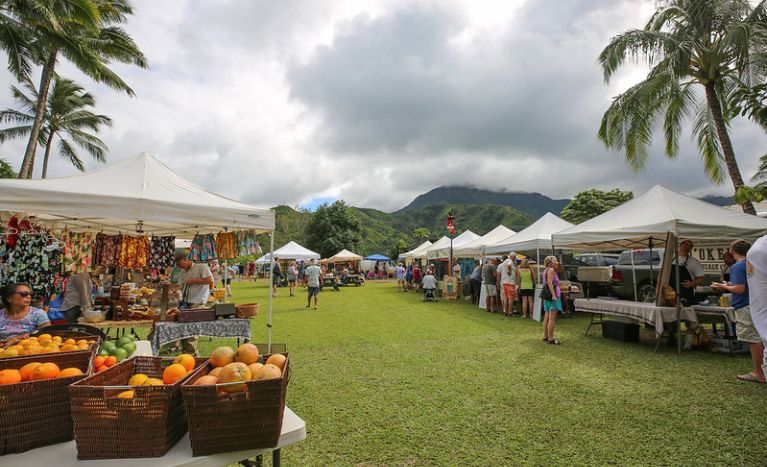 Farmers markets are one of the finest ways to get to know a region, and Kauai boasts some of the best in the state. From Hanalei to Poipu, there are outdoor markets, many of which are in stunning locations and is one of the top things to do in Kauai Hawaii.
Freshly baked pies, banana chips, and a wonderful selection of local and organic products are available at the Waipa Farmers Market in Hanalei. One of the most well-known markets on the island, it trades fresh veggies, honey, baked products, and locally produced crafts.
Visit the Kauai Culinary Market in Poipu on Wednesdays from 3:30 to 6 p.m. It is known for locally grown fruits, veggies, mozzarella, beeswax, marmalade, and the island's renowned sugarloaf pineapples.
Places to Eat in Kauai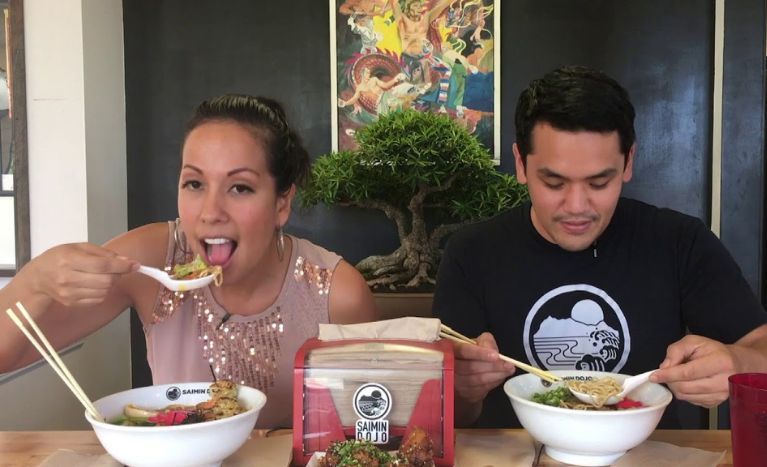 Kauai is an island that is full of scenery and adventure! Both fans of the outdoors and those who enjoy the seaside will adore it. Oh, and for a little island, the cuisine is extremely delectable and offers a wide range of choices. Here are the top restaurants in Kauai.
Konohiki Seafoods – At this modest strip mall poke and sushi takeaway place, premium quality and a local vibe go hand in hand. Go early since the more popular things often sell out. The inari tuna, which is filled with a variety of wonderful toppings, is the real show-stopper there. The poke is outstanding too. Their chicken teriyaki dish is another well-liked product. It could be the finest delicacy on the island which is generously topped with fresh ahi sashimi and other seafood.
Address – 3-4301 Kuhio Hwy #102, Lihue, HI 96766
Pono Market – Pono is the place to go if you want to sample all the Hawaiian favourites in one location. Everything is available here, including poke, lau lau, and seafood platter.The best advice is to visit their website to become familiar with the many menu selections so you can order with greater assurance.
Address – 4-1300 Kuhio Hwy, Kapaʻa, HI 96746
Saimin Dojo – Saimin is a vegan! The Okinawan sweet potato, rice noodles, kai chou, scallions, and mushroom are abundantly sprinkled on top of the coconut milk broth, which you must try here.
Address – 4-733 Kuhio Hwy Suite 103, Kapaʻa, HI 96746
Holey Grail Donuts – Holey Grail was started by a brother and sister combination in a small trailer in Hanalei. It immediately gained a cult following and has now expanded to two more venues on Oahu. This is a must-stop while travelling to Kauai. It is cooked to order, fried in olive oil, and comes in varieties like poi and dragon fruit. Look out for Strawberry Fields or P.O.G. (passionfruit, orange, guava). Additionally, sample some of their creative nut milk drinks, such the cooling Mocha Prophecy and the iced Mocha Espresso with Manoa chocolate.
Address – 5-5100 Kuhio Hwy, Hanalei, HI 96714
Places to Stay in Kauai, Hawaii
If you're visiting in the month of August, the South Shore area is the most recommended as it receives less rainfall than its northern counterparts.
Although waves are calmer on the South Shore, the water is ideal for swimming. For convenience and calmer ocean surfing, many people agree that Poipu and the South Shore are the finest places to vacation in Kauai.
Not to mention, that the North Shore is also a beautiful part of the island. Here you will be in awe of mountain scenery, a string of pristine Kauai beaches and the cool town of Hanalei. However, there are fewer and more expensive lodging options in the north, and they are farther away from many of our favourite activities like helicopter tours, boat trips, and Waimea Canyon.
Here are the top recommendations from the South Shore –
Kiahuna Plantation Resort Kauai by Outrigger – It has a feel of early Hawaii because of its plantation-style architecture and lack of anything higher than a coconut tree. Each large one- and two-bedroom flat has a unique design. Golf, eating, and shopping are all close. The swimming pool, exercise facility, and tennis courts are all available to guests.
Address – 2253 Poipu Rd, Koloa, HI 96756
Phone number – +1-808-742-6411
Grand Hyatt Kauai Resort & Spa – On Poipu Beach, there is a luxurious beachfront hotel and has many pools, including adult-only sections, a saltwater lagoon, waterslides, and a wave pool. It is also full of lush landscapes and lovely courtyards. The resort also has six restaurants, a five-star spa, and a golf course.
Address – 1571 Poipu Rd, Koloa, HI 96756
Phone number – +1-808-742-1234
Marriott's Waiohai Beach Club – Right on Poipu Beach, this stay offers a range of facilities for a moderate price. There are rooms with ocean views, and two-bedroom villas with full kitchens and living spaces are an excellent choice for families and parties.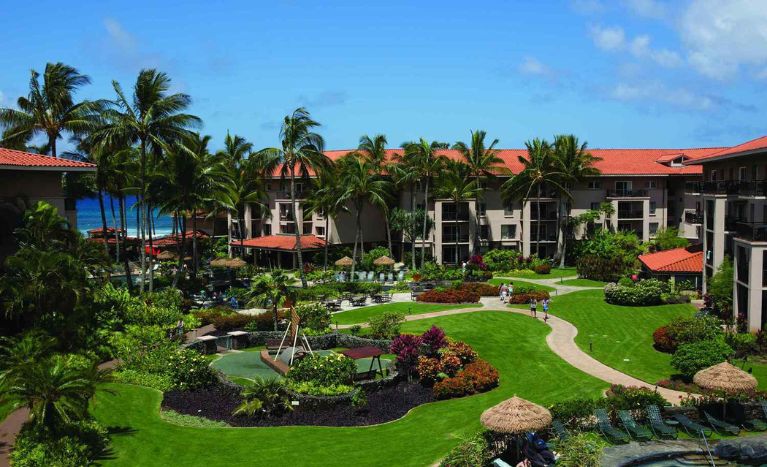 Address – Marriott Vacation Club, 2249 Poipu Rd, Koloa, HI 96756
Phone number – +1-808-742-4400
Ko'a Kea Hotel And Resort – The hotel has 121 rooms and is located in a prime location near the Pacific Ocean. In addition to the Pool Bar, the hotel offers the Red Salt Restaurant and the Spa at Koa Kea. Breakfast is complimentary.
Address – 2251 Poipu Rd, Koloa, HI 96756
Phone number – +1-844-236-3817
Conclusion
While these were just 25 of the top things to do in Kauai, there was plenty left unsaid. Kauai has some of the most beautiful landscape and rich culture of any country in the world, and there are plenty more adventures waiting for you. This guide will give you a good start, but you'll want to look into your own private Hawaii vacation as well.
So get ready to explore its diverse topography, sand-washed coastline, and verdant rainforests.