Davenport, the county seat of Scott County in Iowa, is a multicultural city.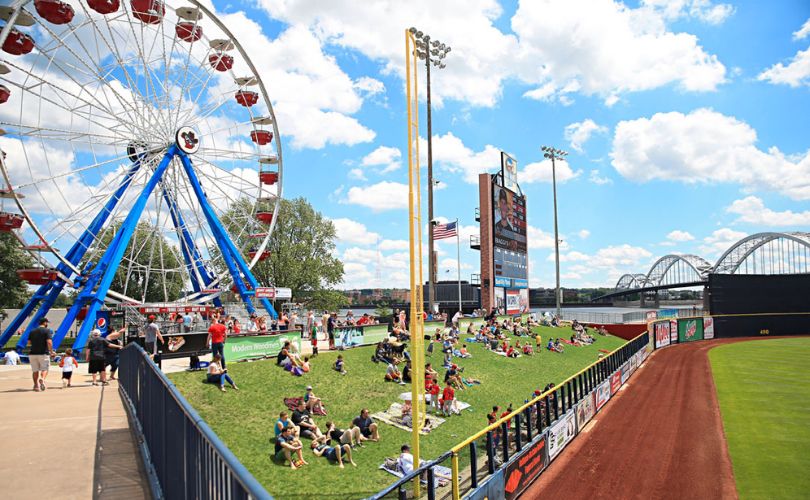 The city has a typical population of around 99,000 people, making it Iowa's second most populous city.
It is located halfway between Des Moines and Chicago.
The renowned Mississippi River borders Davenport giving the city some of the most picturesque spots to explore. Provided, there are plenty of outdoor things to do in Davenport.
There is a lot of history and regalia to unearth since the city was formally founded in 1836.
You won't run out of places to explore in Davenport, a popular destination for vacationers, since it has more than 50 parks. Besides, it also has some of the largest concentrations of bike and walking trails, making it a perfect place for outdoor pursuits.
The city's many heritage centers and the old Village of East Davenport, as well as the Sky Bridge, are all visual delights.
Some of the city's nationally renowned museums feature artwork dating back to the 11th century.
Additionally, Davenport is well-known for the year-round events it hosts, such as the Mississippi Valley Fair and Jazz Festivals.
Traveling through Davenport won't be hectic in your pocket because the Quad Cities was recognized as one of the most affordable urban centers.
Are you ready to start exploring this city?
The following are the top things to do in Davenport, Iowa:
1. Consider Dining at Machine Shed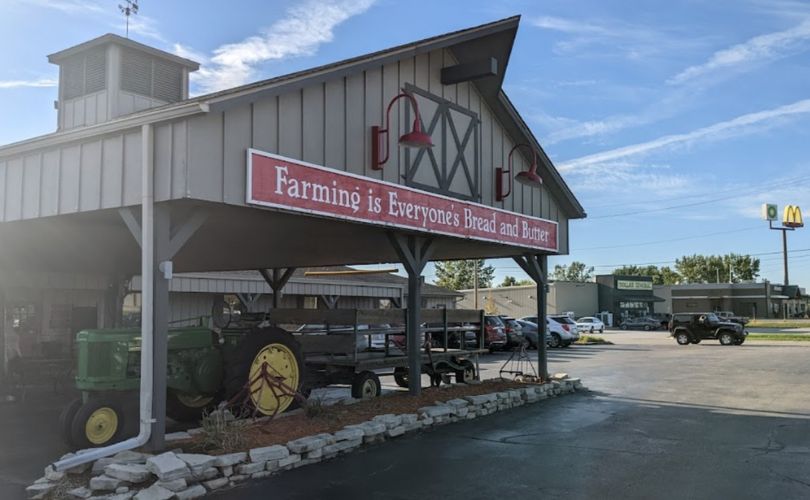 The Machine Shed is ideal for a filling supper that will leave you wanting more. Try their menu and discover what you like because every meal on it is wonderful and hard to refuse.
A bruschetta side dish or sauteed spicy fish, for instance, can be the meal's starter.
You can then move on to some choice cut steaks, top brisket, or Midwest sausage.
If you have a sweet tooth, you can also peruse the quite wide dessert menu. And while you're there, be sure to sample their unique beverages!
2. Engage in a Fine Show at the Adler Theater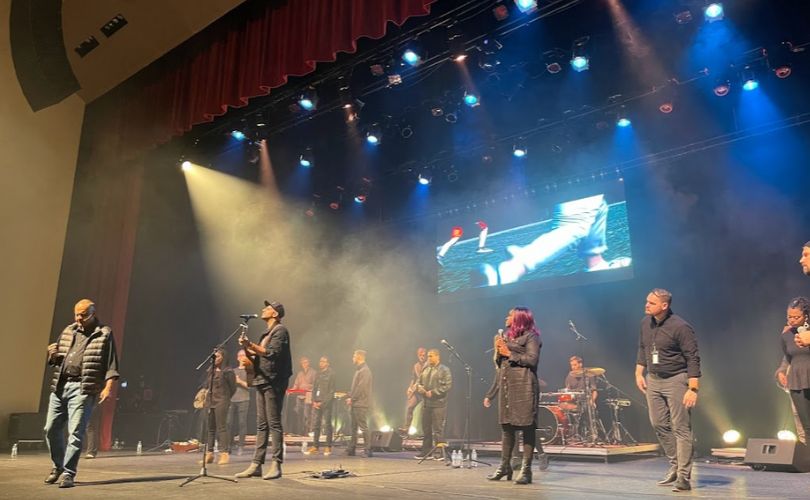 The Adler Theater, a popular venue in the city for live entertainment, is one of the must-see activities in Davenport Iowa.
It's also a great site to experience Davenport's entertainment scene. The exteriors are stunning, giving off the right Broadway vibe.
Meanwhile, the inside offers pleasant warm interiors with a gallery system capable of accommodating hundreds of people.
The shows presented here span from Greek classics to post-modernist works.
In addition, musicals are performed, along with live performances by local and international performers. Bring the whole family here to soak up the warmth of live performances and plays.
3. Travel to East Davenport's Historic Village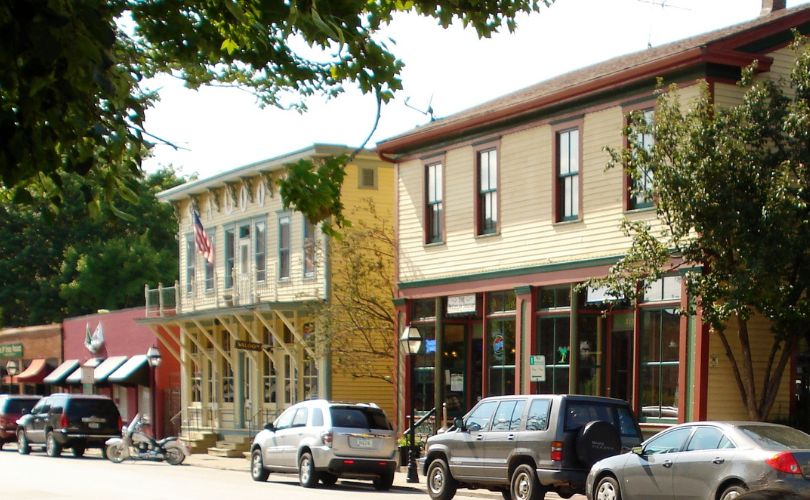 Be moved and affected by the Village of Eastern Davenport's old-world charm. The village is roughly 150 years old, and is among the top Davenport attractions.
It's quiet and well-decorated, and the architecture evokes a softcore 1960s vibe. The village, which is located by a river, is full of charming cottages and old-fashioned dollhouse-style homes.
What more could one ask for? The Village of East Davenport is home to one-of-a-kind, retro pubs and eateries, cruise ships, riverside gardens, and hiking trails.
There are also tiny lighthouses and monuments, wineries and vineyards, a number of rural festivals, and exquisitely organized picturesque areas.
4. Sample Fine Wines at The J Bar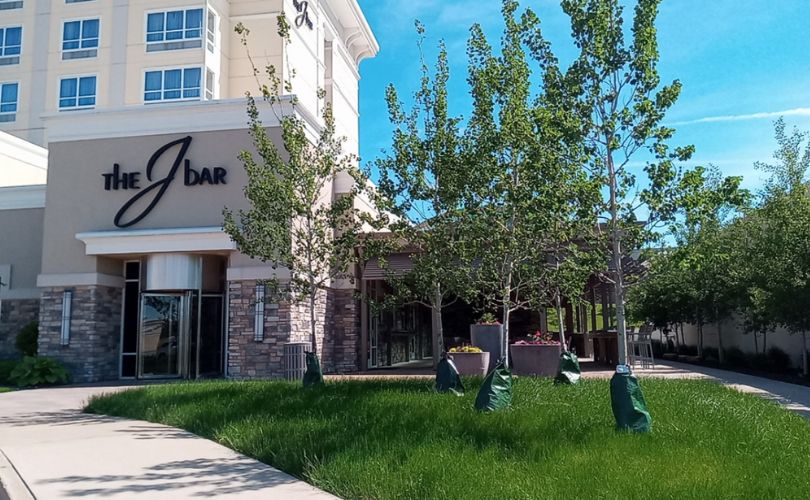 Are you a connoisseur of fine cuisine who enjoys trying out unusual and tasty dishes?
In that case, the J Bar is unquestionably a location you ought to think about going to.
If craft beer is more your style, try one of their well-made cocktails or one of their great wines. If you're searching for a substantial lunch while you're there, consider trying their burgers and tacos.
5. Talk a stroll at the lovely Vander Veer Botanical Park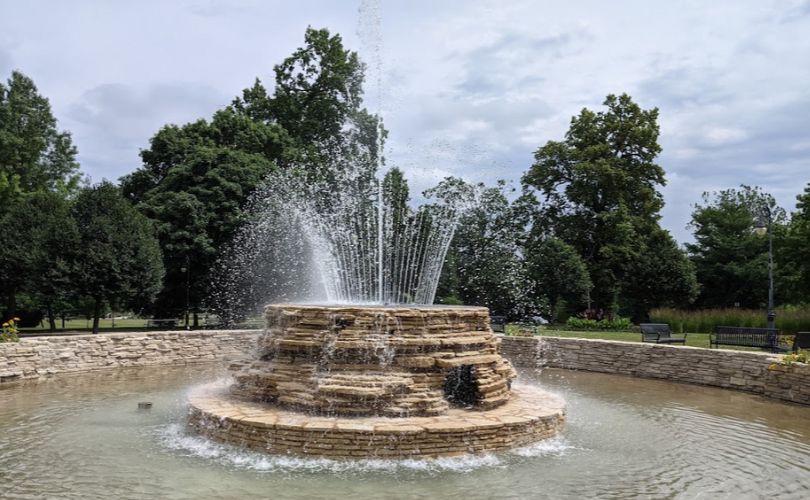 The Vander Veer Botanical Park, which is on West Central Park Avenue, can rightfully be described as a small piece of heaven on earth.
It consists of an indoor garden with attractively adorned plants, shrubs, and flowers. As you enter, you'll see that the entrance has a magnificent brick-style, cottage-like look that will transport you to the worlds of Narnia or Snow White.
Tulips, carnations, and gorgeous bushes cover the entire botanical park, making it seem like a maze.
Your perception of being in a small dream world will grow with each step you take.
The outdoor area contains a sizable garden and a sizable walking space covered in tall trees.
Every nook of the Vander Veer Botanical Park is picture-perfect, so bring your cameras. Its beauty is further enhanced by the presence of lakes, brooks, waterfalls, and fountains.
Needless to say, the variety of plants, shrubs, and floral species available here is both exciting and pleasant.
6. Visit the Front Street Brewery to Purchase Some Beer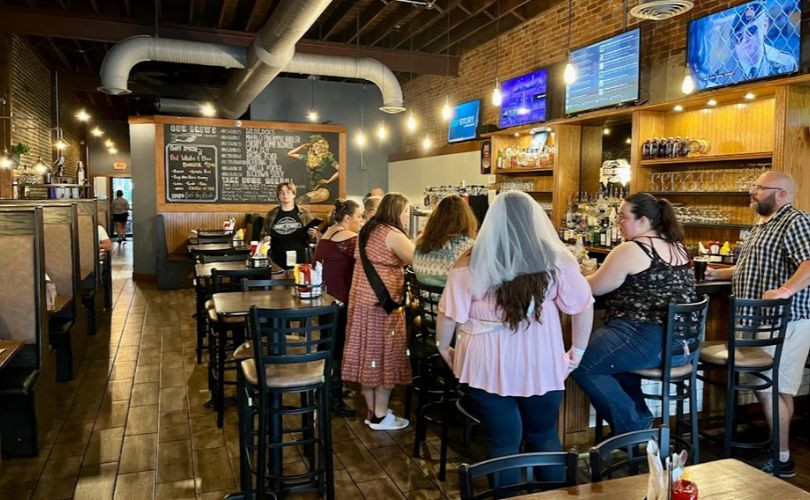 In the entire state of Iowa, Front Street Brewery is both the oldest brewery and the second-oldest bar.
They began with only seven barrels in the basement of what is now their pub and bistro.
Since then, the industry has developed significantly, and there are now many more foods and beverages to sample.
You can sample a variety of craft beers there, so you can be sure to find one that suits your tastes. Besides, you can also order other dishes in the bar while mingling with your traveling friends or locals.
7. Take in the Beautiful Views of Centennial Park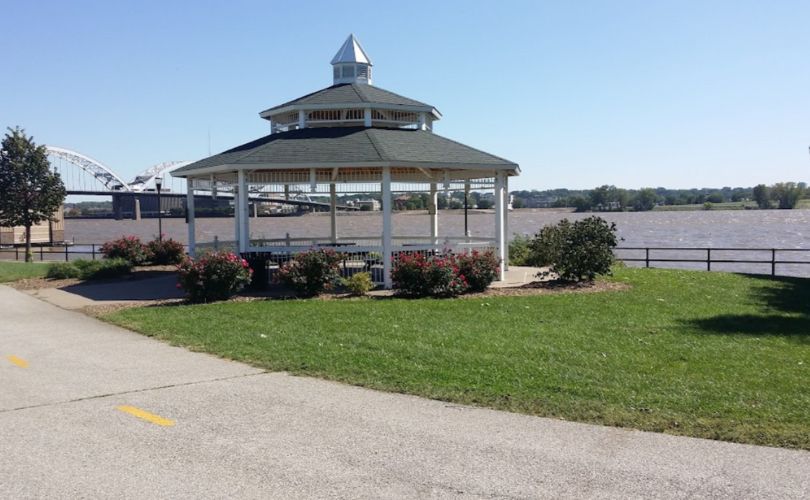 Marquette Street is home to the lovely Centennial Park. It's just beside the river, next to the Centennial Bridge.
This round bridge with oval formations provides an incredible view.
There are gazebos, picnic places, and seats along the Mississippi shore where you may sit and enjoy nature's beauty and serenity.
Cycling events are hosted in Centennial Park, which is well-known for its popularity among cyclists. In this park, on any given day, you'll find enthusiastic cyclists pedaling along the broad, well paved routes.
8. View a Live Sports Game at Modern Woodmen Park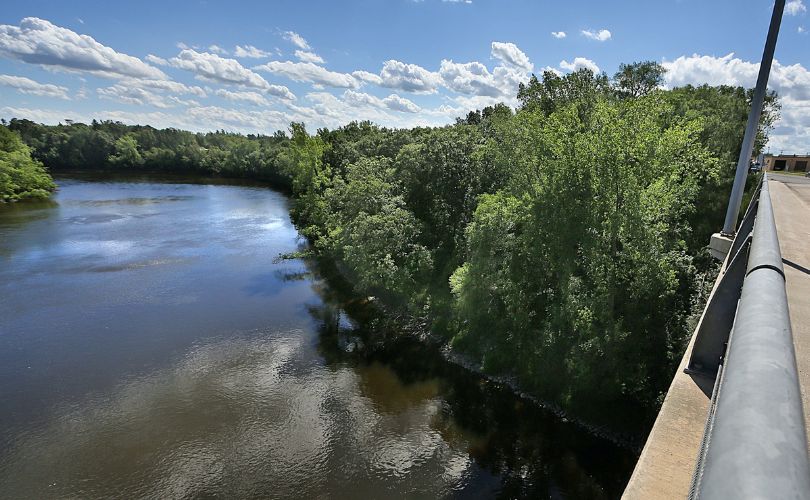 What to do in Davenport, Iowa to enjoy sports, especially live games in a sports complex or stadium?
The renowned Modern Woodmen Park in Davenport is one of the liveliest locations to be when visiting because the crowds are always there cheering raucously.
Baseball and other sports are practiced extensively, although there are other activities available, such as gaming and snacking.
This location offers a beautiful view of the Mississippi River. The stadium is adjacent to an amusement park with a number of rides, including a Ferris wheel.
9. Visit the Figge Art Museum for an Amazing Day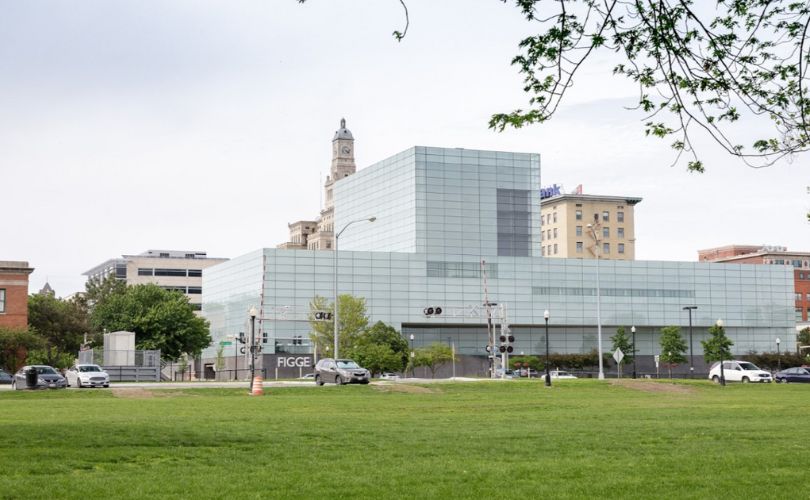 The Figge Art Museum, located on 2nd Street, is the most prestigious museum in Davenport, and maybe the entire state of Iowa.
The most priceless artwork and artifacts from Iowa are housed in this enormous museum.
On certain days, elders and children are given free entrance.
An added plus is that this location offers a view of the Mississippi River which is a beautiful sight to behold.
The museum features works by the most talented artists, such as Rose Frandsen's Portraits of Maquoketa, and also the works of notable artists like Vincent Van Gogh and Piccasso.
Other exhibits include World War II weapons, royal furnishings, key images from American history, and mementos dating back to the 11th century.
Since the collections are frequently updated, there will always be something new to explore every time you visit.
10. Visit the Tranquil Credit Island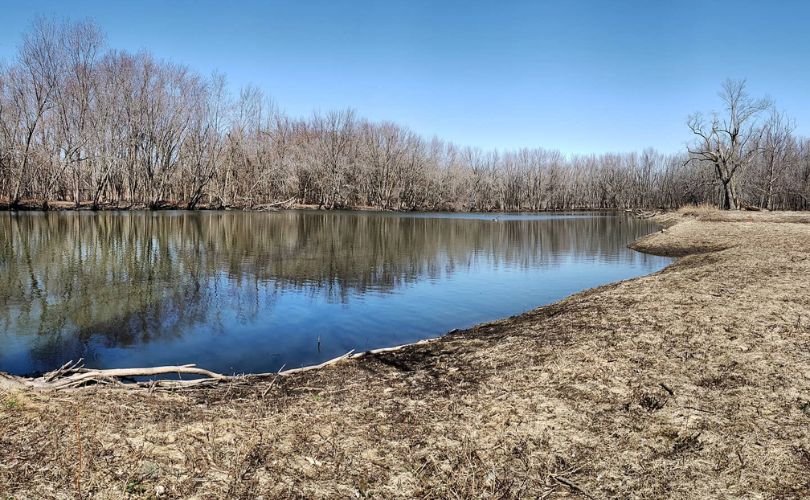 After all that bicycling and trekking, it's important to visit somewhere quiet, beautiful, and completely unique.
Technically a natural park, Credit Island is much more than that and is situated in the southwest part of Davenport. Actually, it's on a tiny island that was created in the 1800s.
At the moment, numerous initiatives are made to preserve this island's beauty.
There's a large bridge across the river, an 1812 War Memorial, and a slew of structures and statues dotting the tranquil beaches.
The area is a great place to picnic, fish, and swim.
11. Take a Trip to the Mystical Davenport Skybridge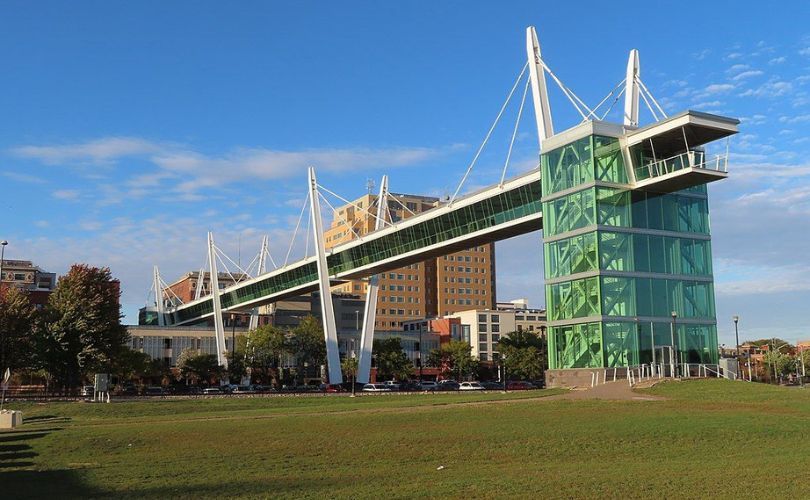 One of the most exciting places to visit in Davenport and throughout Iowa is the Davenport Skybridge.
It is a bridge constructed over the Mississippi River and is unquestionably regarded as Iowa's architectural gem.
You may enjoy a beautiful view of the entire city of Davenport from the bridge's glass walls.
Many eateries and food hubs may be found at the entrance.
One of the best things to do is visit the bridge at night, when it is illuminated by thousands of gorgeously coloured LED lights that cover the entire stretch of glass.
12. Explore Freight House Farmers' Market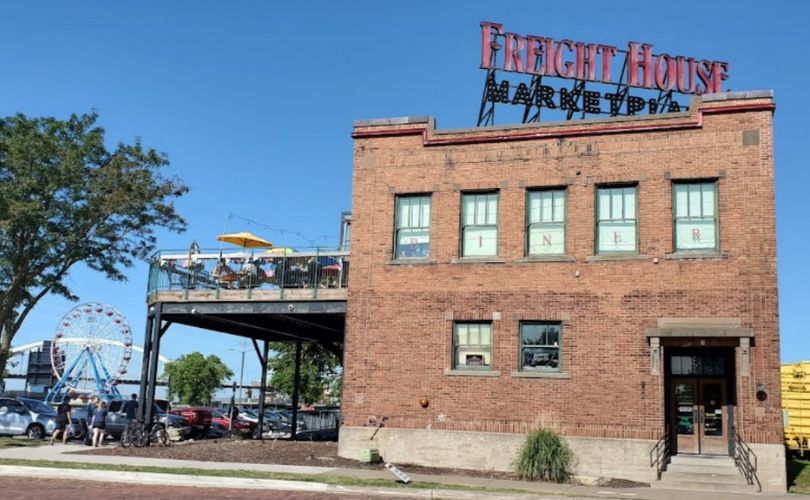 This is the center of Davenport, therefore a true traveler should not miss out on exploring the farmer's market. This is where you mingle with locals who are jovial and compassionate at heart while shopping.
The Freight House Farmers' Market is a neighborhood gathering place where you may get any kind of goods or services you could need.
There are chic cafes, hip pubs, and opulent, comfortable restaurants.
There is also a typical marketplace where you can buy the freshest vegetables and fruits in Davenport. Fresh food includes strawberries, plums, and grapes, as well as oranges and garden-picked veggies.
There is a little floral corner at the farmers' market as well.
Several food trucks park here at night, and the area is illuminated with beautifully lit-up canopies.
13. Sacred Heart Roman Catholic Cathedral Complex is a Beautiful Place to Visit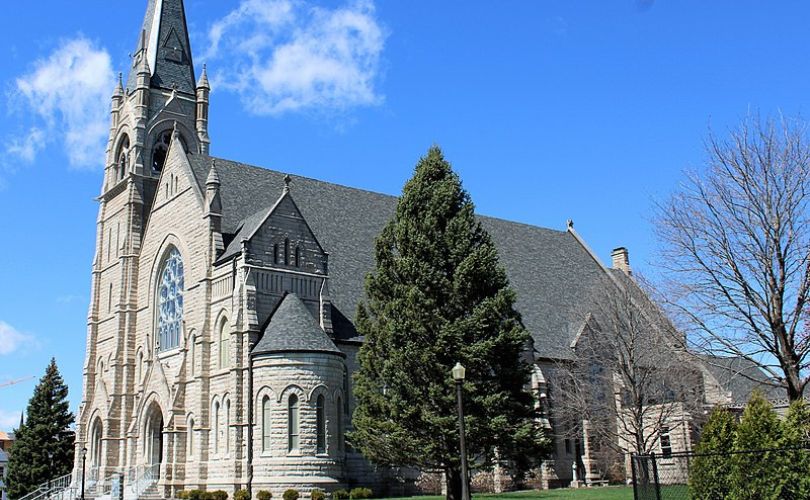 Visit the Sacred Heart Roman Catholic Cathedral Complex to be moved by Davenport's inherent soulfulness.
You can get a sense of just how old the cathedral is by taking a stroll around the building, which sits on 10th Street.
Some of the most priceless artworks of the Virgin Mary and Jesus can be found inside the buildings.
The songs, paintings, statues, and stained glass windows can all be enjoyed while seated in the roomy hall.
14. Stop by Me & Billy Kitchen and Bar
Me and Billy started with a simple idea: to open a bar that serves fantastic food; it's been the restaurant's guiding philosophy since the beginning and is the key to its success.
Every element of the upscale restaurant, from the back bar to the staff, has been carefully chosen to provide diners with the finest possible service.
Their menu highlights fresh and local ingredients, often in handcrafted and seasonal dishes, and you can taste the passion that went into preparing them in every bite.
You'll always have a good time there because there's a new drink for every day of the week.
15. Take a tour of the German American Heritage Center
The German American Heritage Center is a very fascinating destination to spend the day and is one of the unique attractions in Davenport IA.
It spans Iowa and Davenport's early history all the way to World War II.
There are numerous exhibitions conducted here, such as the Freedom Struggle in Eastern Europe.
In this location, there are also German-related artifacts from American history.
Here, guests can see free screenings of historical films on a regular basis.
German immigration to America is especially well-covered here. Travelers with intercultural interests can definitely learn a lot from a visit to this museum.
16. Take a trip to the Putnam Museum and Science Center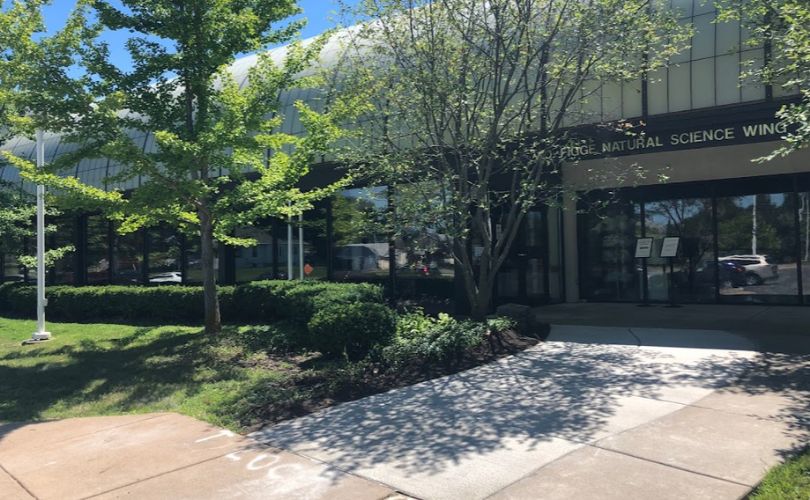 Anyone you bring here and show around will undoubtedly have a memorable day, whether they are kids, teenagers, adults, or senior folks.
You may connect to history at this museum not just by viewing artifacts, but also by participating in a variety of events and classes.
The intriguing exhibits here include one in which the Beatles themselves played the drums.
There are several lifelike statues of animals, including foxes and bears.
Unbelievably, a tomb with an Egyptian mummy is part of the forensic exhibit.
The museum also features a ship anchorage, a miniature space station, and the replicas of dinosaurs.
17. Visit West Lake Park and Spend Some Time with your Family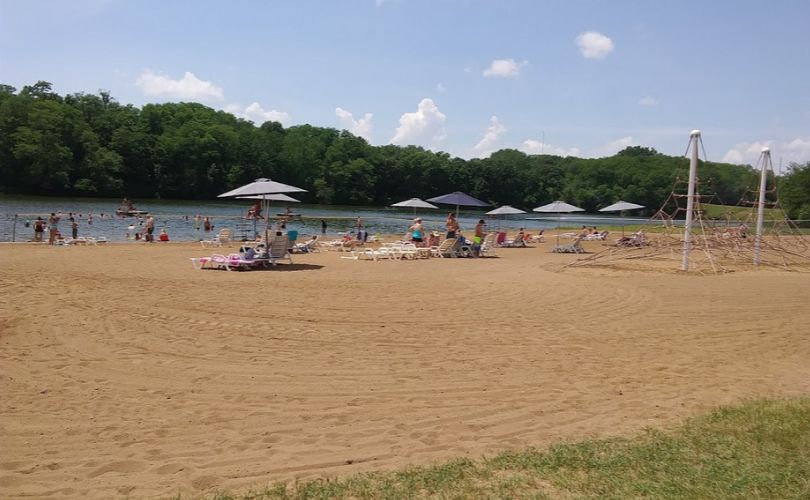 One of the best things to do in Davenport Iowa is to take your family to West Lake Park to spend some quality time together.
Here, you may enjoy a variety of activities, like hiking through the woods, jogging, picnicking with loved ones, and relaxing by the lush playgrounds.
There are designated campgrounds where guests may spend the night, making camping another fantastic activity you may take part in.
The lake also creates the ideal atmosphere for you to enjoy with your loved ones.
18. Dine at Cafe D'Marie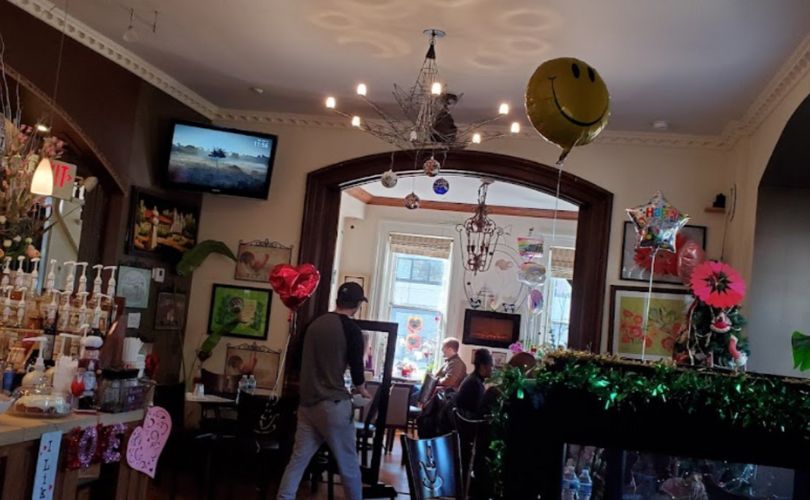 Cafe D'Marie, tucked away in Gold Coast's historic quarter, combines the elegance of tradition and history into your food.
The restaurant is located in a house that was constructed in the 1800s, and its age and past are evident everywhere you turn.
It feels like you are traveling through time when you eat some of their cuisine.
By simply dining here, you may experience all of Davenport's history and stories and learn more about the city.
19. Have a Whirlwind of Fun at Rhythm City Casino Resort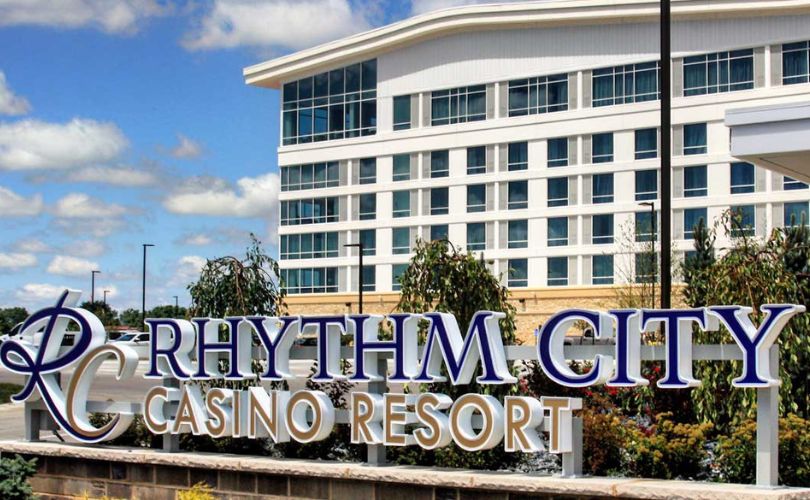 This is for those who are inquisitive about Davenport's nightlife and party scene, or who are simply looking for fun things to do in Davenport Iowa.
Rhythm City Casino Resort offers a plethora of activities to keep you entertained. As an illustration, there is a casino with about 1,000 different games.
In addition, because it is a resort, there is a large stage where live music acts and events are held.
Visitors can enjoy pubs, cafes, buffets, private pools, spas, and much more.
Cool lighting has been used to illuminate the entire space to uplift your mood and give it a lively, late-night atmosphere.
20. Take a leisurely stroll at Duck Creek Parkway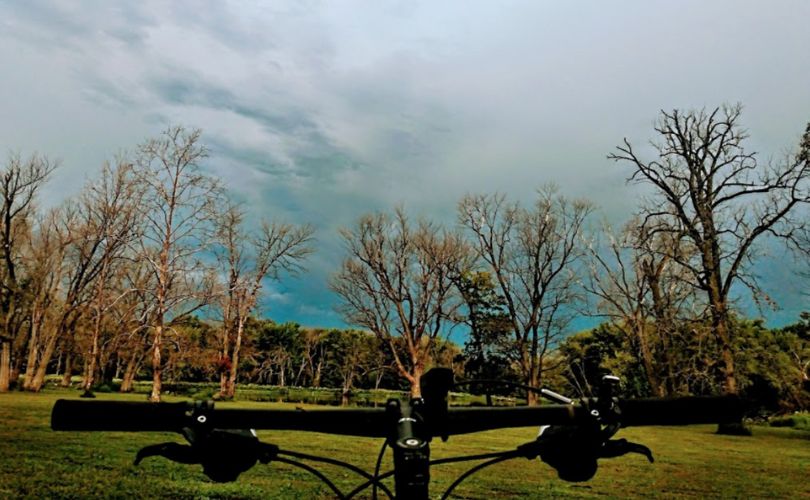 Duck Creek Parkway extends an astounding 13.5 miles and passes through various parks in the city before ending at Duck Creek.
The parkway dates back to the 1930s. It features a bike path that was developed in the 1970s so that tourists who choose not to stroll can pedal the entire length of the trail.
If guests want to play golf, the parkway goes by Emeis Park and Golf Course.
Without a doubt, this is one of the top outdoor things to do in Davenport if you're feeling energetic and want to spend the day admiring the breathtaking scenery and vistas that the city has to offer.
Best Places to eat in Davenport, Iowa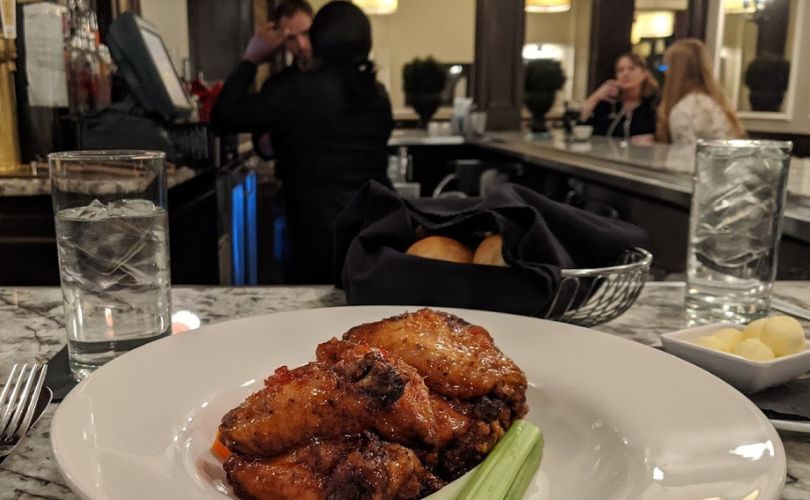 The Mississippi River's edge city of Davenport, Iowa, astounds visitors with its welcoming and varied food culture. Dining out in Davenport can be a continuous feast with options including Italian, Mexican, Thai, breweries, and American steakhouses. While you're here, try these hot sites that we've selected.
(i) Bix Bistro
Awarded the "Award of Excellence" by Wine Spectator for two years running, Bix Bistro is known for its "modern American culinary" and fine wines. Known for its extensive menu, which features standout dishes including shrimp broth, Italian beef and mushroom lasagna, bosc fruit lettuce, carrot coleslaw, and beef wellington.
Address – 200 E 3rd St, Davenport, IA 52801
(ii) Biaggi's
If you're looking for delectable Italian fare, Biaggi's menu is full of fresh starters, handmade pasta sauces, sandwiches, and classic seafood dishes like fried tortellini, crayfish split pea soup, cognac tomato stew, Sicilian dumplings, and lobster fettuccine. Italian desserts like mascarpone, tiramisu, baked latte, and, of course, creamy, delicious sorbet are served to complement the opulent meal.
Address – 5195 Utica Ridge Rd, Davenport, IA 52807
(iii) Exotic Thai
Fans of Asian cuisine will love Exotic Thai, one of Davenport's best dining establishments. Its menu features the most unique Thai delicacies, such as jalapeno chicken, onion pan, steamed shrimp and papaya soup. Homemade barbecued turkey and chili seung som, a savory curry meal served with tilapia and pineapple and a variety of green beans, are two specialties.
Address – 2303 E 53rd St, Davenport, IA 52807
(iv) Barrel House 211
One of the newest eateries in Davenport is situated in the city's center and is a terrific place to have a delicious lunch. They offer a "meal that boosts your spirits" while providing the full American experience. This lofty objective is reflected in the menu, which offers draught beer from Barrel House along with chicken wraps topped with blue mozzarella and their special "boom boom" dressing.
Address – 211 E 2nd St, Davenport, IA 52801
Best Places to stay in Davenport Iowa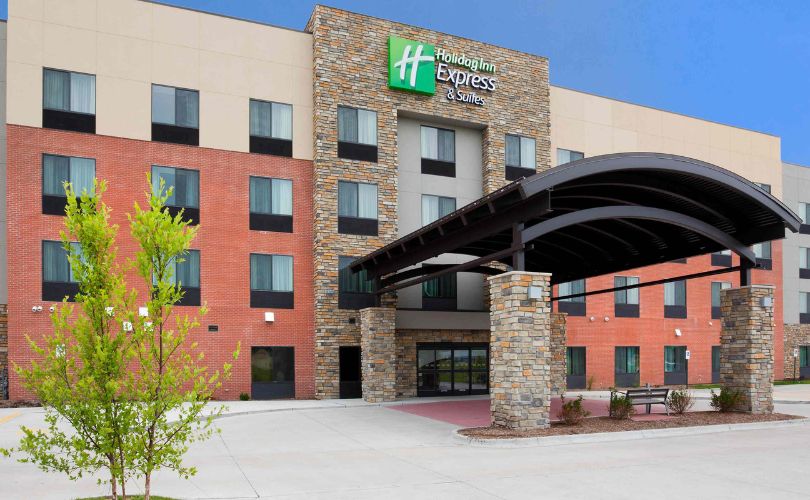 Here are the top recommendation for your stay in Davenport Iowa –
(i) Fairfield Inn & Suites by Marriott Davenport Quad Cities
Located 6 km from Adler Theater, it offers air-conditioned rooms with complimentary WiFi. The hotel offers family suites. Every morning, the hotel serves an American breakfast. There's also a 24-hour front desk staff at your disposal . It is 13 kilometers from the lodging to the closest airport, Quad City International Airport.
Address – 4401 Elmore Avenue, Davenport, IA 52807
(ii) Holiday Inn Hotel & Suites Davenport
The Holiday Inn Hotel & Suites Davenport stands out for its dazzling heated indoor pool and complimentary WiFi. The motel is located 17 kilometers from the Niabi Zoo. Guest rooms all come equipped with cable TV for amusement and a desk with a lamp for work purposes. There is also a refrigerator and a coffee maker available.
Address – 4215 Elmore Avenue, Davenport, IA 52807
(iii) Candlewood Suites Davenport
An IHG hotel that offers accommodations with a fitness center and free private parking, and complimentary breakfast. It really is located in Davenport, 12 km from Adler Theater. The hotel provides free WiFi access throughout the entire facility, a sun patio, and a front desk staffed by staff members around-the-clock. The hotel is 16 kilometers from Quad City International Airport, which is the closest airport.
Address – 3800 Market Square Cir, Davenport, IA 52807
(iv) Hampton Inn & Suites Davenport
This Iowa hotel has an indoor pool, free WiFi, and roomy accommodations with a 32-inch flat-screen TV 15 minutes' drive from downtown Davenport. It's 7.3 kilometers to the historic RiverCenter Theater. The guest rooms feature a gentle, neutral color scheme. They come equipped with a coffee machine, a desk, and movie channels for the room. Daily hot breakfast buffets are offered to guests, and a convenience store sells snacks and drinks. The on-site gym and business center are additional amenities at the property.
Address – 5290 Utica Ridge Rd, Davenport, IA 52807
When are you Planning Your Davenport trip?
Davenport is a city with a lengthy and interesting history that is flanked by the Mississippi River.
It's difficult to identify the one feature that makes it so unique, primarily because there are so many different elements that contribute to its enjoyment and appeal that it's tough to identify just one.
Everything you find in this city is something you may fall in love with, from attractive parks to scrumptious food prepared in charming restaurants.
So buckle up and get ready for an unforgettable trip when you visit Davenport.
Also Read : Things to Do in Davenport FL