Davenport is a charming small-town city located in Florida's Polk County.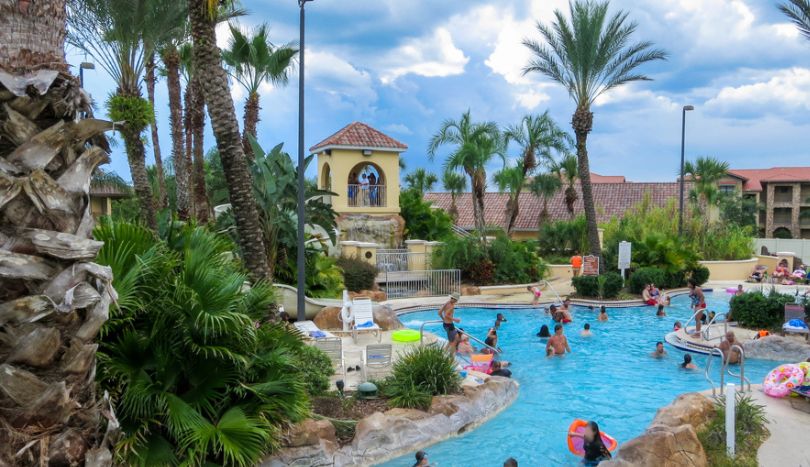 Tourists commonly stop here on their way to Orlando's theme parks, such as Disney Theme Parks, Hollywood Studios, and Animal Kingdom.
But many visitors fail to notice Davenport's attractiveness.
This tiny city boasts wonderful parks, great entertainment, engaging and instructive events, and even unique dining experiences.
Take some time to explore this part of Florida, as there are plenty of fun things to do in Davenport FL.
Here are a few of the top activities in Davenport, Florida, that you may include on your agenda.
1. Book Loyal Vaulting and Equestrian Arts Classes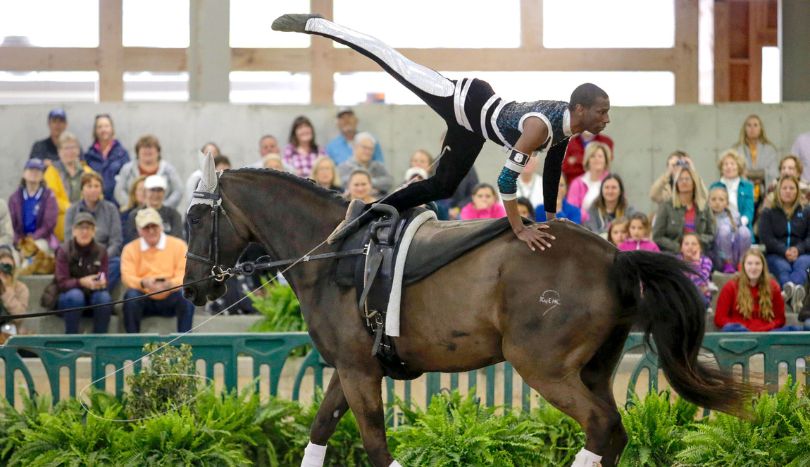 Have you ever considered taking riding lessons? Or have you ever longed to know how circus performers execute tricks while mounted bareback on horses?
You can schedule a class at Loyal Vaulting and Equestrian Arts in Davenport if you're nearby.
From the fundamentals of equestrian riding to the amazing sport of vaulting, this location can instruct you in it all.
Loyal Vaulting and Equestrian Arts teach your horse tricks, problem horses, beginning, liberty work, and so on.
The founders make an effort to establish a calm and relaxing environment for speedy learning. They are always happy to answer any of your questions and correct you as needed.
Additionally, they give you more background information about the area's history and the creatures that live there, as well as how to take care of your horses.
Taking a class here is undoubtedly a unique experience and such fun activities in Davenport Florida is something you shouldn't miss.
2. Drink and eat at True Blue Winery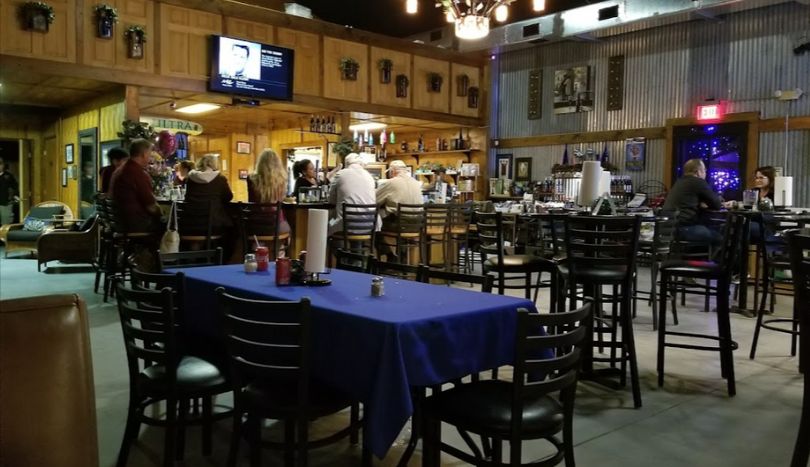 What to do in Davenport Florida to treat your traveling friends? Visit True Blue Winery without delay.
This restaurant provides its own renowned blueberry wine along with a menu of delectable rustic fare. They serve delectable cuisine, like pizzas with a twist, for you to enjoy and get the most bang for your buck.
It was the first winery and wine bar in Polk county, Davenport. Visit this winery to sample their superb servings of luscious blueberry and other sweet wines.
Aside from being a cafe, you and your pals can pick blueberries here.
A number of entertaining and fascinating events are occasionally held at True Blue Winery, and you are welcome to attend.
This is one of the top Davenport Florida attractions.
3. Visit Fossil Funatics to Learn More About Fossils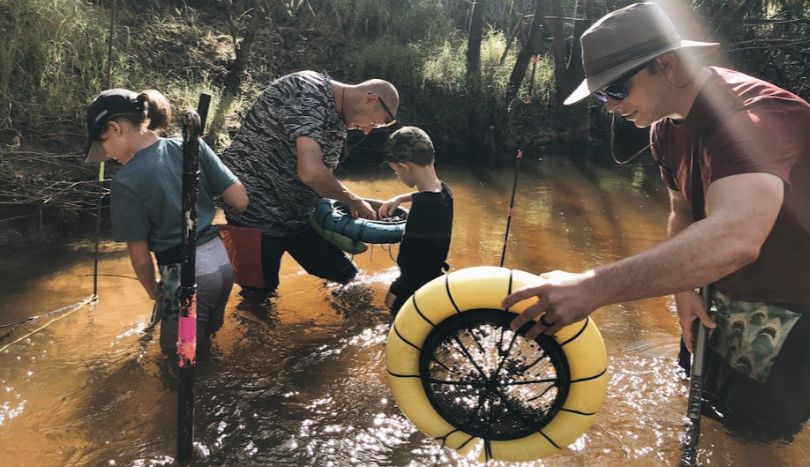 The prehistoric fossils on display at Davenport's Fossil Funatics will transport you back in time.
Join one of the various tours offered by Fossil Funatic to learn about how the earth has changed over time. These excursions are regarded locally as a paleontologist's paradise.
A great destination to spend time when traveling with your family, this location offers a variety of trips designed specifically for each age group.
With its spectacular environment, rising and falling sea levels, shifting land masses, and remarkable natural geology, Florida's waterways are ideal for fossil hunters.
They lead you to sites that are abundant in fossils; by the end, you must have collected a large number of fossils.
Its packages provide travelers nearly everything they need for a supposedly "fossil tour," with trips beginning at 70 USD per person. These include tools used for "digging," such a shovel, a sifter, and a fossil bag.
Along with the tools, you will also get snacks and a map.
You can learn more about the items you discover on your tour from the Fossil Funatics team, who are very friendly and helpful.
Include this location on your agenda as this is one of the fun things to do in Davenport FL.
4. Maintain Your Fitness at Northeast Regional Park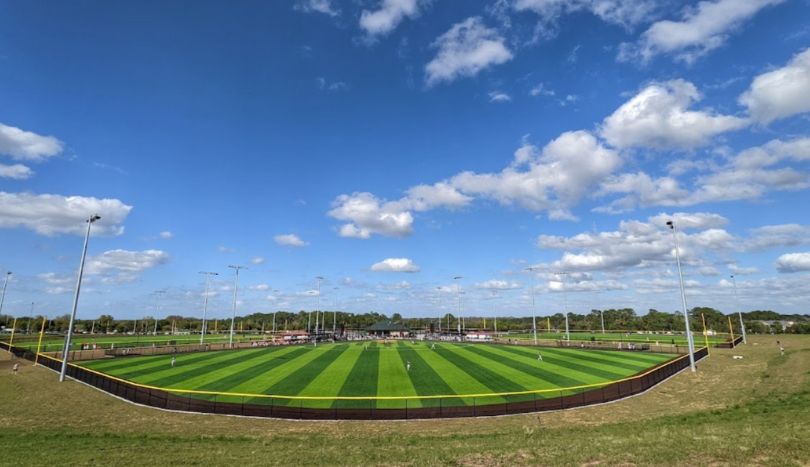 Davenport offers affordable entertainment for all budgets.
You and your visitors will be able to participate in a variety of activities in the Northeast Regional Park thanks to its recreational amenities.
You may have the chance to observe sports teams in action on some soccer fields. Numerous running and walking pathways may be found throughout the park.
There are six multipurpose fields there with synthetic turf.
There are courts here for basketball, racquetball, and tennis as well.
High-intensity activities not your thing? You can unwind and eat at one of the many picnic tables in the area.
Moreover, it has a boat launch and a fishing dock.
Do not be reluctant to swing by and watch a game at this location if you are visiting the city during tournament season which is one of the fun things to do in Davenport Florida.
Check Out: Best Weekend Getaways in Florida
5. Consider playing golf at Highlands Reserve Golf Club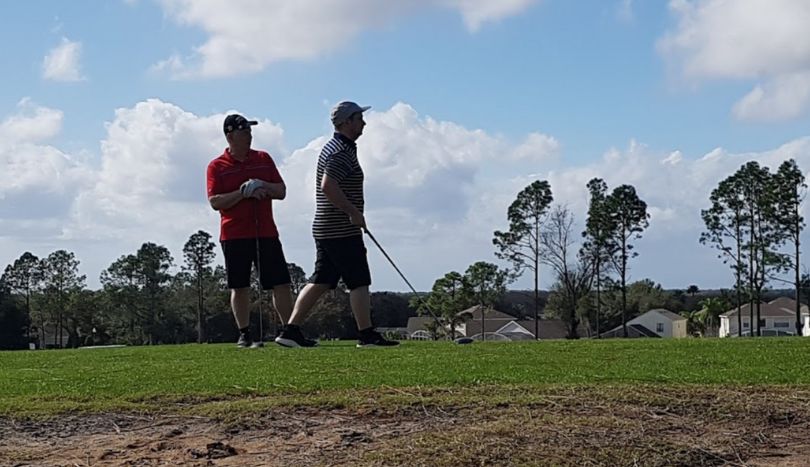 The Highlands Reserve Golf Club is a must-see for golf enthusiasts and beginners alike.
It offers a fantastic golfing experience for everybody who plays here, with classic Scottish courses, large fairways, and dramatic elevation changes.
There are tennis courts, a public pool, and a playground for kids in the reserve center. Each residence in the reserve has a private pool for the enjoyment and relaxation of its visitors.
Its landscaping and location also provide a beautiful view, as it is located at one of Florida's highest points.
A lot of bunkers are also featured on the course, which can be difficult for experienced golfers.
It's always worth the time to spend a day here.
6. Webb's Candy Shop Offers a Variety of Sweets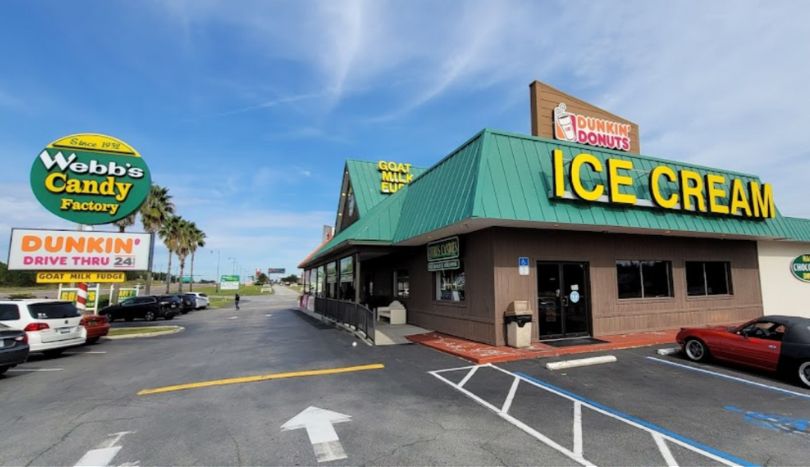 It's possible to grow weary of the typical mass-produced confectionery seen in large retailers. Visit Webb's Candy Shop if you have a hankering to indulge in some fine confections.
You may find a huge selection of gourmet sweets here that will satisfy your sweet tooth.
Try some of their homemade citrus candies or some peanut brittle. To sate your sweet tooth, they offer delicious chocolate-covered chips, strawberries, ice cream, and many more incredible delights.
In addition, they have a variety of wines and goat milk fudge.
Webb's Candy Shop has a fantastic collection of candies that will astound you, and is among the top places to go in Davenport FL.
7. Visit Lake Play for Some Family Time
Are you looking for a low-cost vacation spot where the whole family can have fun? Visit Lake Play while you're in Davenport with your family for some leisure time.
At the lake, you may also play free tag or make a ladder toss game with your family, while couples can go for a stroll and take in the lake's breathtaking scenery. It has a playground for the kids and pavilions where you can remain and rest.
As the name suggests, there is also a lake nearby where you and your friends can go fishing.
If you visit this city, think about stopping by as this is one of the most top places to go in Davenport Florida.
8. Bok Tower Gardens Near Lake Wales, is a Place to find Tranquilly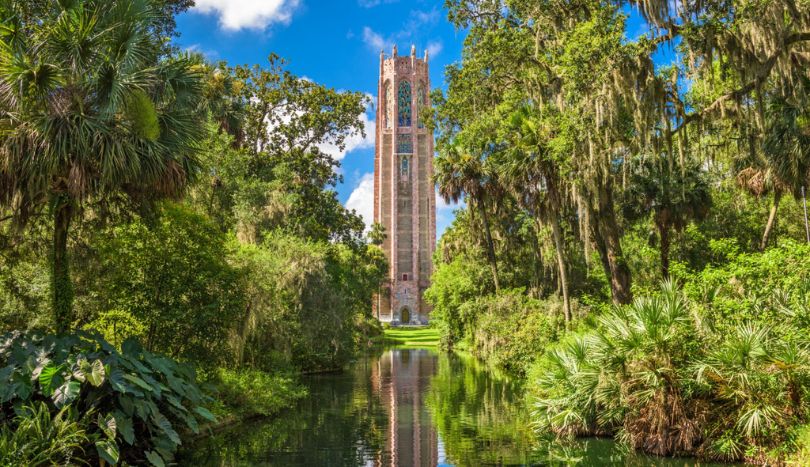 Consider visiting Bok Tower Gardens if you're looking for a quiet retreat in the region or you're looking for some outdoor things to do near Davenport FL.
The 40-minute journey from Davenport is well worth it to visit this location. It has a 250-acre park packed with lovely plants and a stunning, ancient tower in the background.
Here, you can take pleasure in a picnic with your traveling companions or engage in outdoor recreation options like birdwatching.
Many people appear to forget about this location because there are so many amusement parks nearby.
But those who have been to this charming park will attest to the fact that it's one of the top tourist destinations in Davenport.
9. Sh-Boom Ice Cream and Sweets Has Delectable Treats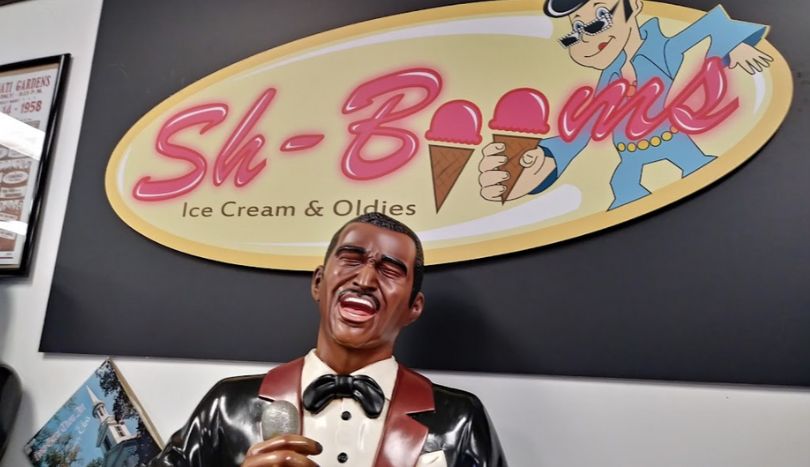 Everyone in Davenport seems to have a sweet tooth.
Going to this shop will seem like traveling back in time because of its 50s and 60s music-themed design.
There is a long line of people waiting in line for a variety of ice cream. Milkshakes and hot drinks are just a couple of the other sweets and drinks it offers.
Visit this store without a doubt if you want to sample the delectable treats that Davenport residents like, and is one of the top stuff to do in Davenport Florida.
10. Lake Davenport is a Great Place to Go Fishing
Aside from resorts and theme parks, a calm fishing trip on Lake Davenport is one of the best things to do in Davenport.
Fishing here offers a fantastic alternative to other activities in the area and is located close to Lake Wales Ridge, only 30 miles from Orlando.
While you're here, try capturing some of the most sought-after fish in the region, including walleye, catfish, and bluegill.
The lakefront is lined with boat and paddle boat rentals, however there is currently no official public access to this location.
The multiship docks nearby are accessible to both locals and tourists.
11. Spend a Day at Disney Springs in Orlando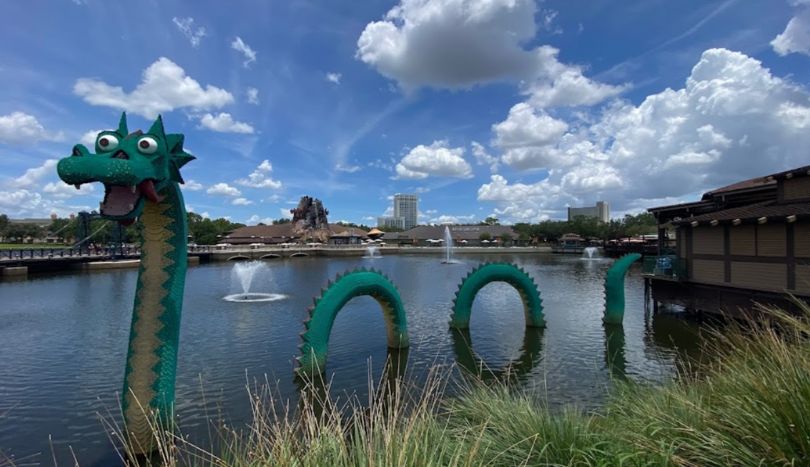 This can be the spot you want to visit if you travel to Folk County, and is one of the best places to go in Davenport Florida with family.
If you're in the neighborhood, don't forget to spend a day in Disney Springs.
Visitors can enjoy a distinctive shopping, dining, and entertainment experience here.
You won't be short on choices for eateries and retail therapy while this area is lined with fantastic boutiques, stores, and chic restaurants.
You can shop here for anything ranging from clothing to trinkets that you wish to take home with you.
The Boathouse, Morimoto Asia, and STK Orlando are just a few of the well-known businesses that can be found here.
At Disney Springs, you can see a wide variety of fun acts, including those by the renowned Cirque du Soleil and the House of Blues.
12. Experience Davenport from a Hot Air Balloon With Bob's Balloon Rides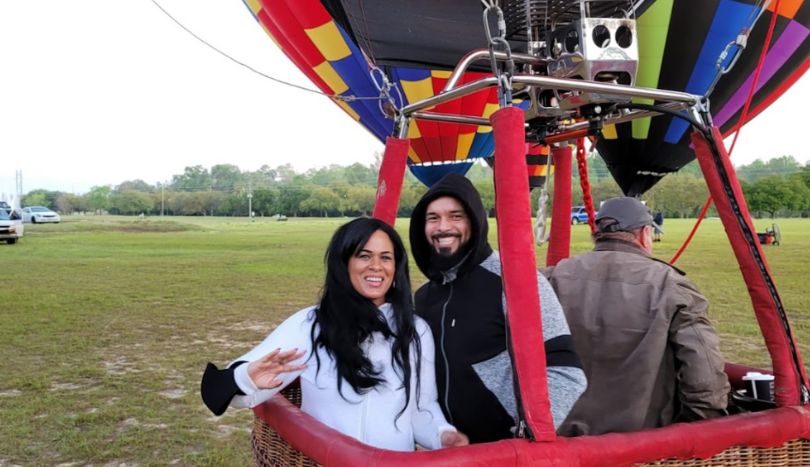 Sometimes the nicest vistas are ones you can only find from above.
Take a magnificent hot-air balloon flight above the city if you want to soak into its breathtaking scenery.
Going on a ride like this is also a terrific way to see neighboring places from a different perspective, including the Disney resorts in nearby Orlando.
In Davenport, two businesses—Balloons Bob's and Orlando Balloon Rides—offer this service for those who are interested.
Don't hesitate to give it a shot if you want to see an incredible view while building memorable memories, and it is one of the unique things to do near Davenport Florida.
13. Visit the Cinepolis Theater to Catch a Movie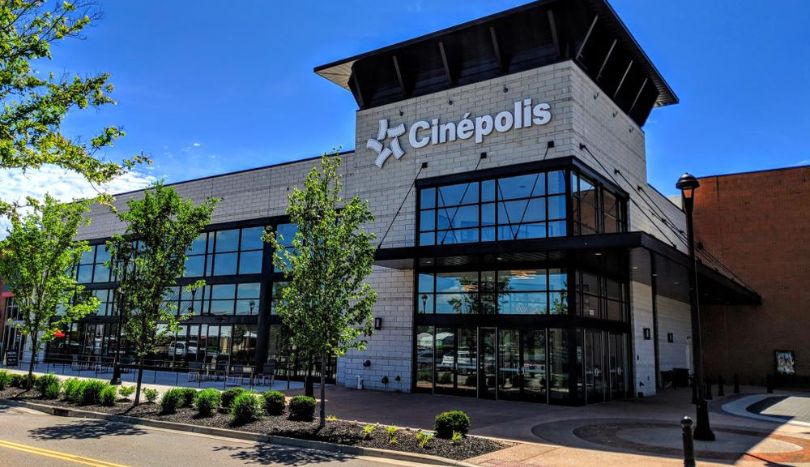 You won't have to travel far in Davenport to get entertainment because it is nearby at the Posner Park Shopping Mall.
This cinema complex features nine screens and is renowned for its quality movie watching experience. It is guaranteed that you will love your movie because of the theater's big flat-screen TV, comfortable chairs, and superb sound systems.
It has IMAX theaters, regular seating screens, 3D movies, and more, and is one of the top Davenport Florida attractions.
Gourmet snacks and even alcoholic beverages like beer and wine are available at the concession stand for moviegoers.
If you're in Davenport, think about seeing the newest big-budget film in this posh theater for a superior viewing experience.
14. Learn to Appreciate Nature at Lake Louisa State Park in Claremont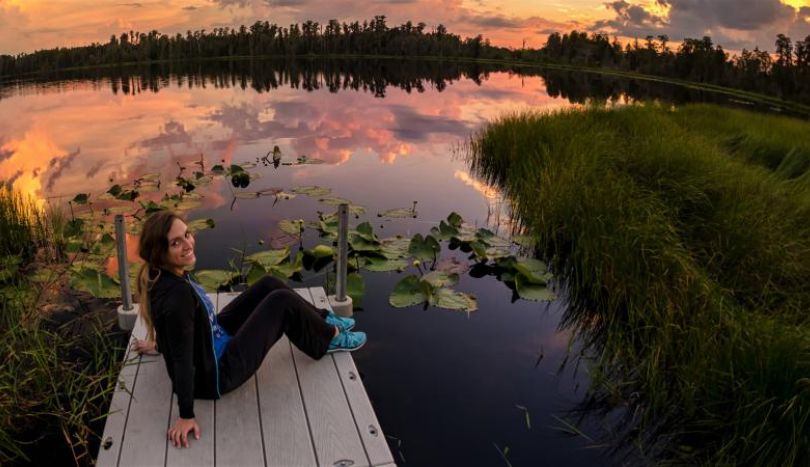 Visit Lake Louisa State Park to take advantage of all that nature offers by nature.
Visit this attractive park with your family to learn more about the outdoors. It's only a short drive from the center of Orlando and is located 24 miles north of Davenport.
Teach your children about plants and fauna, and appreciate all that mother nature has to offer by participating in one of the numerous outdoor activities available here.
Take a hike on some of the state park's pathways and discover more about the plants you come across.
When you stay at the park's campsites, you can spend time surrounded by nature.
15. Take a hang-gliding lesson at Wallaby Ranch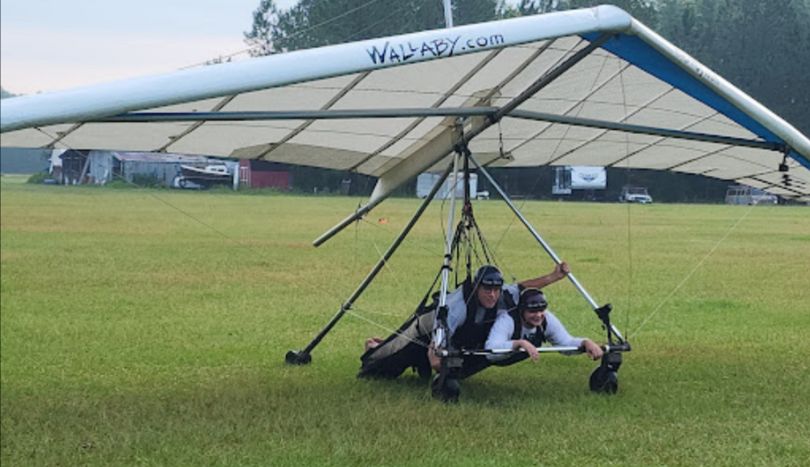 Would you like your heart to race? Make a hang-gliding reservation at Wallaby Ranch.
Feel the wind on your face as you take to the skies. The whole time, you'll be able to feel your heart beating quickly and your adrenaline rushing. Folks, it's adventure time, and you can have a terrific adventure right here. And, is one of the fun things to do in Davenport FL for adults.
To partake in this unique event, hang-gliding experience is not necessary.
In addition to tandem flights and training sessions for enthusiasts and beginners, Wallaby Ranch offers rentals to professionals.
Take advantage of this exhilarating experience while visiting the lovely city of Davenport.
16. Go shopping at Posner Park Shopping Mall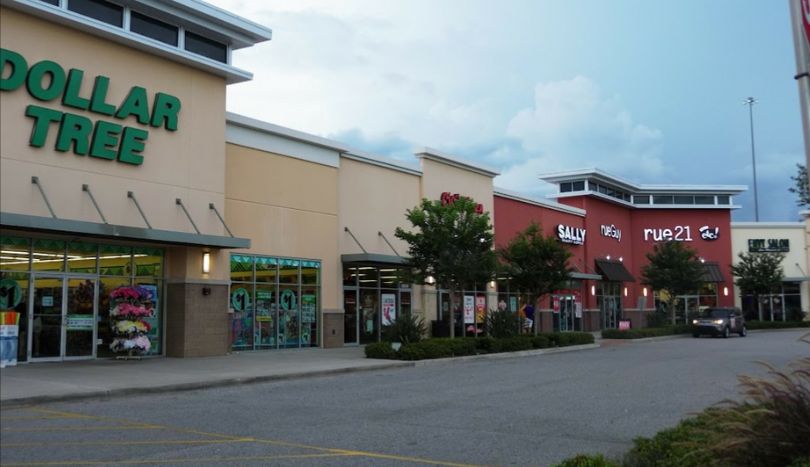 Consider visiting the well-known Posner Park Shopping Mall if you're seeking souvenirs from your trip to Davenport.
This mall covers 80 acres of land and is home to hundreds of shops, theaters, dining options, boutiques, and other facilities. You and your family can spend time here looking for wonderful shopping finds and trying out delicious food.
Posner Park Shopping Mall offers high-quality and one-of-a-kind things such as jewelry, shoes, clothing, cuisines, beverages, and a variety of other commodities.
Stores including Books-A-Million, Weiner's Bass Pro shops, Micheals, Kroger, Petsmart, Starbucks, and numerous others are located here.
The mall in downtown Davenport FL has everything you could possibly need, from necessities to keepsakes.
Along with that, it houses the upmarket Cinepolis Theater where you can catch the newest movies.
You could easily spend hours here without becoming bored.
17. Do not miss the Giovanni's Pizzeria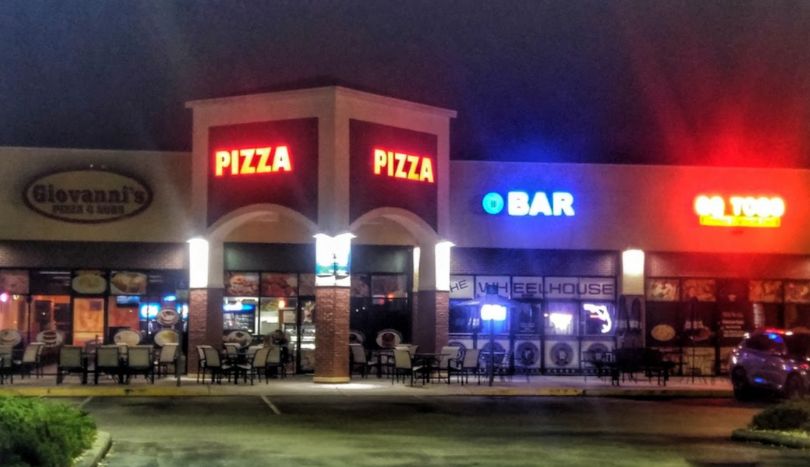 One of Davenport's premier chain restaurants, Giovanni's Pizza delivers the best pizzas in a variety of flavors and topping combinations.
The meals are always served fresh, wholesome, and of great quality, with vegetarian and vegan options.
Salads, subs, desserts, and specialty appetizers are all available on Giovanni's Pizza's large culinary menu.
They serve breadsticks, garlic bread, boneless wings, and mozzarella sticks as appetizers. Their sweet tooth delights feature cannoli, cheesecake, caramel rings, brownies, baklava and many more.
18. Catch a musical show at TheatreWorks Florida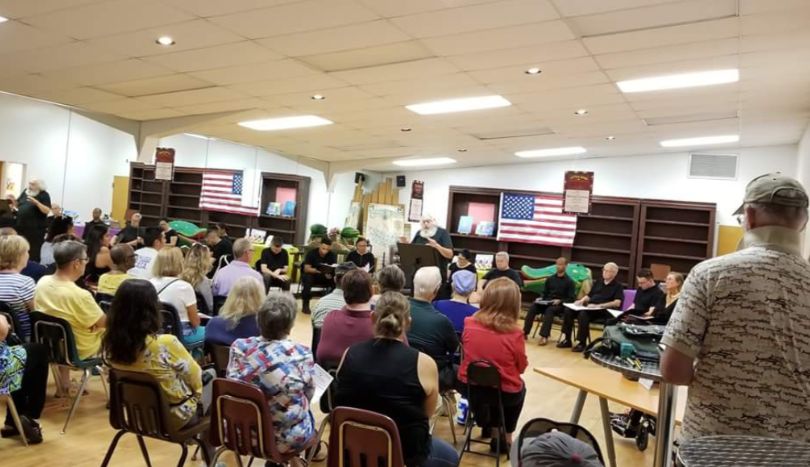 TheatreWorks Florida-Theater & Studio must be visited while in Davenport if attending theatrical productions is on your schedule. This venue offers engaging performances that highlight the skills of both national and local performers. You can bring your kids along and have a memorable experience because the majority of the performances are family-friendly.
It is a top-notch community theater. The plays are of the highest caliber, and the pricing is virtually unparalleled for them. The musical production is very excellent.
The theater offers a cozy atmosphere and is equipped to accommodate large crowds.
Best Places to Eat in Davenport FL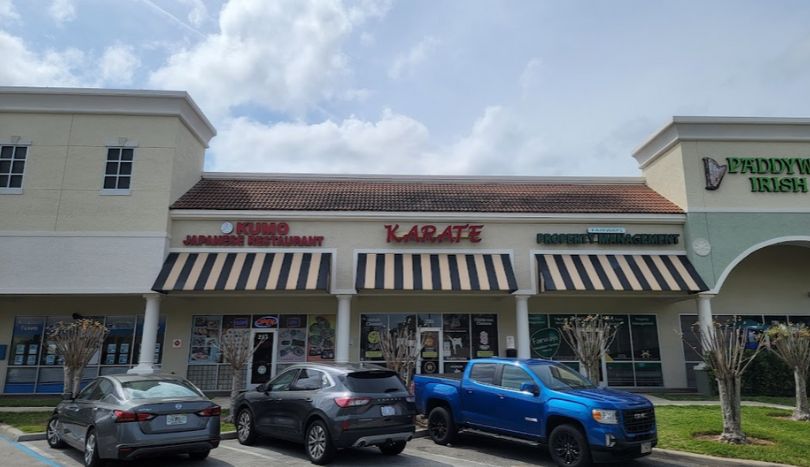 The attractions of Orlando and Central Florida may be explored well from Davenport. After the thrill and glamor of the theme parks, Davenport is a good location to relax and recover. Here are some of the greatest restaurants in this small, peaceful town.
Ovation Bistro & Bar – Ovation Bistro & Bar attracts both residents and tourists with its relaxed and contemporary ambiance. The ribs and steaks at this family-run restaurant are well-regarded examples of excellent barbecue. The meal is only one aspect of meticulous attention to detail. They serve Mama's Little Banger Stout and Abita Strawberry Kiwi Rasp Lager, and are among the many specialty beers that Ovation offers. There are also oddball drinks, such as the margarita with strawberries and cane sugar. Don't miss the delectable cheesecake for dessert.
Address – 42605 US-27, Davenport, FL 33837
Boardwalk Brothers – Boardwalk Brothers delivers New Jersey-style grilled steaks to Florida, and is tucked away in a quiet nook of a flea market. Their wings have a devoted local following because they are crispy on the exterior and tender on the inside. They come with a choice of 13 sauces and can either be conventional or boneless. If you don't mind heat, give the iconic ghost pepper a try. If you're not in the mood for wings, there is also a large range of chicken sandwiches, hoagies, and burgers.
Address – 8546 W Irlo Bronson Memorial Hwy, Kissimmee, FL 34747
Kumo – Outside, Kumo doesn't appear to be much, and the interior isn't particularly exciting either. But one should be thrilled about the sushi's exquisite presentation. Traditionalists can choose from a lengthy selection of seafood and satay dishes. House specialties include Madame Butterfly, which has eel, avocado, wrapped in crawfish, topped with salmon syrup, and red tobiko. Also try Top of the World, which includes yellowfin tuna wrapped in shrimp tempura and teriyaki flakes.
Address – 207 Ambersweet Way, Davenport, FL 33897
Q'Kenan – It's a tiny, relaxed restaurant where you can eat some real Venezuelan food and get a hearty welcome from the locals. Try the pupusas, a crunchy flatbread with various fillings made from corn flour. Alternatively, try the pabellon, a Venezuelan variation of the maize and lentil meal popular throughout the Caribbean. It frequently comes with shredded beef and may be served with fried plantain slices and an egg.
Address – 8117 Vineland Ave, Orlando, FL 32821
Best Places to Stay in Davenport FL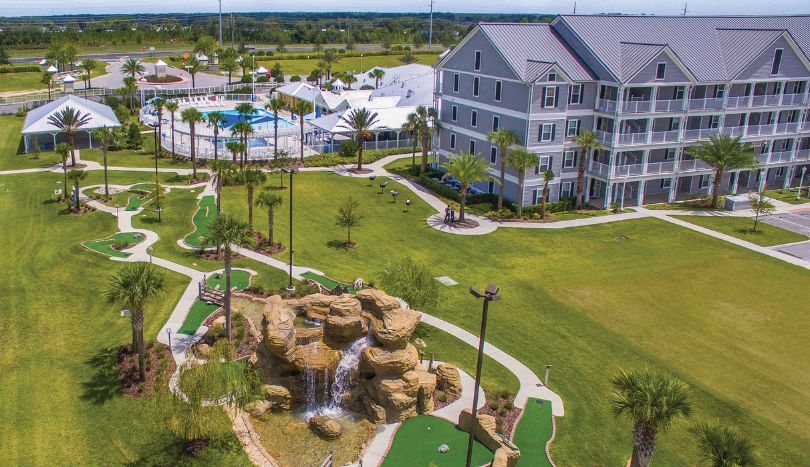 You might wish to look into local hotels depending on the area you choose. Here is a list to get you started if you'd want to start with the most highly recommended hotels in Davenport, Florida.
Orlando Breeze Resort – The unhurried Orlando Breeze Resort offers many family-friendly activities so that parents may unwind while the kids have fun. The resort offers a kiddie pool, an arcade, a movie theater, a mini golf course, a fitness center, an activity center, and sports courts. You can go a short distance to the Walt Disney World Resort, where you can enjoy EPCOT, first-rate eating and shopping at Disney Springs, and more. There is a resort charge that covers a range of on-site amenities, so please be aware of that.
Address – 100 Orlando Breeze Circle, Davenport, FL 33897
Days Inn & Suites by Wyndham Davenport – A 20-minute drive will get you to Walt Disney World from this Davenport hotel. Along with complimentary Wi-Fi, the hotel provides an outdoor pool. Every air-conditioned guest room at the Days Inn & Suites has cable TV and a coffee maker. Additionally, utilities like a hairdryer and ironing equipment are available in the rooms. The Days Inn offers a complimentary breakfast every day. The lobby always has coffee available. A 20-minute journey from the Days Inn Davenport will get you to SeaWorld.
Address – 2425 Frontage Rd, Davenport, FL 33837
WoodSpring Suites Davenport FL – You'll be a 4-minute drive from Highland Reserve Golf Club and an 8-minute drive from ChampionsGate Golf Club when you stay at WoodSpring Suites Davenport FL in Davenport. Epcot is 15.1 miles away while Disney's Animal Kingdom Theme Park is 13.2 miles from this hotel. Use the 24-hour fitness center or other amenities such as complimentary wireless Internet access and a vending machine for amusement. One of the 109 guestrooms has a kitchen that has a full-sized refrigerator/freezer and a burner, so you can make yourself at home.
Address – 702 Champions Dr, Davenport, FL 33897
Villa Tropics by Fairytale VR – This vacation property, which is situated in Davenport, is 7 minutes from Lake Davenport and 4 minutes from Highland Reserve Golf Club. Disney's Animal Kingdom Theme Park is 11.2 miles away, while Epcot is 13.8 miles away from this vacation rental. Don't pass up the numerous recreational options, which include an outdoor pool, an outdoor tennis court, and a fitness facility. Treat yourself to a stay in this uniquely designed holiday home with a private pool. A refrigerator, a burner, and a microwave are included in a kitchen.
Address – 1817 Summer Drive, Davenport, 33897
Plan Your Trip to Davenport FL
Once you set foot in Davenport, you'll find yourself participating in a variety of thrilling activities. Your vacation will be fun and pleasurable thanks to everything on the list above.
If you enjoy live entertainment and historical sights, the city has enough to offer.
Make Davenport your next vacation destination so you don't miss out on everything the city has to offer and more.
See More in Florida