The best time to visit Jamaica is between November and early December, when hurricane season has finished and hotels and restaurants are open. You'll be able to enjoy the island without the crowds that arrive in mid-December. Similarly, late April and May are less crowded.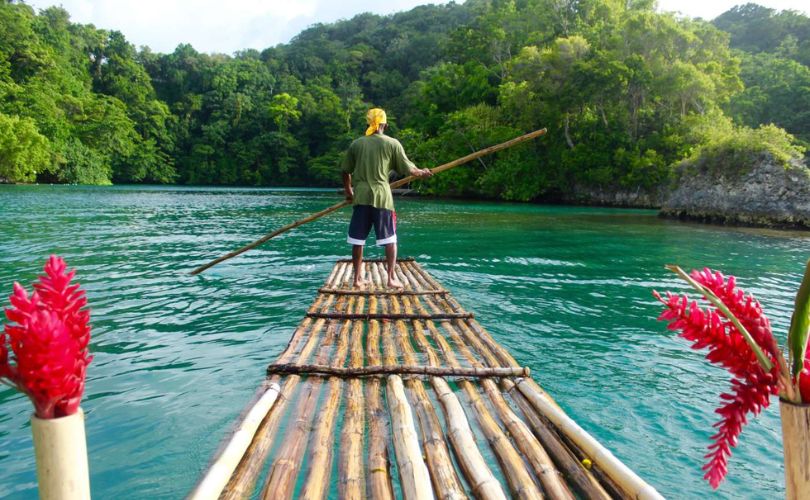 Jamaica, the warmest island in the Caribbean, has year-round beach weather. Winter months (December to March) see temperatures typically around 22°C (71°F), whereas the steamy summer months (June to August) see temperatures around 31°C (88°F).
The island's best festivities, as well as the heat and humidity of the rainy season, can be experienced during the months of May to October. However, the rains are usually limited to brief spurts in the afternoon, followed by plenty of sunshine, making this a good choice if you prefer the heat and don't mind the occasional rainfall.
Nevertheless, Jamaica delivers a constant state of bliss, from the clear waters ebbing through coral gardens and washing onto soft sand beaches to the majestic peaks of the Blue Mountains.
The best time to visit Jamaica in 2023 can be difficult to choose, so we've put together this list to help.
Best Time to Visit Jamaica
January is the Prime Tourist Season
Despite being one of the coldest, January is one of the busiest travel seasons in Jamaica. Low quantities of rainfall and constant warmth prevail on the island. The average daytime temperature ranges from the mid to upper 70s (around 25c).
There are approximately 9 hours of daylight each day, and humidity poses little of a problem because the climate is often pleasant and breezy.
Additionally, the sea is warm, allowing you to take part in water sports like swimming and snorkeling. If you visit Jamaica in January, keep in mind that it is winter for many people in the northern hemisphere, therefore travelers will be flocking to the Caribbean to escape the cold.
This high season lasts from December to about mid-April, so expect higher pricing and more congested facilities, particularly around the holidays.
The nights can get chilly in January, especially in the highlands, despite the fact that the days may be long and warm.
Key festivals & events – Jamaica observes a public holiday on New Year's Day. Rastafarians celebrate New Year's on September 11th because it corresponds to the Ethiopian calendar, and they consider Ethiopia to be their spiritual motherland. Although some stores and attractions in the major towns like Kingston, Montego Bay, and Negril are open. There is limited public transportation available and many businesses are still closed.
One of the largest music festivals in Jamaica with a heavy reggae influence is Rebel Salute, a yearly 2-day event held around January 15. The festival, which began in 1994, is hosted in Grizzly's Plantation Cove near Priory, St. Ann. The sale and consumption of alcohol and meat are prohibited at the festival; only fish products are allowed.
Island Preps for important Cultural Festivals in February
The weather in February differs little from that of January, with an average high of 25°C and a low of 21°C. In the north, February has one less rainy day.
In February, there may be some rain, but it is usually light and swiftly followed by bright, sunny skies. Throughout the month, the sun shines for approximately 9 hours per day.
The sea is delightfully warm, making it excellent for swimming, snorkeling, and water sports this time of the year.
February is somewhat warmer than January and the best time to go to Jamaica for those looking for winter sun.
It's a terrific idea to venture outside in February before the summer heat wave arrives. Visit the famed Dunn's River waterfall or enjoy a variety of outdoor activities including hiking, biking, and horseback riding. Additionally, during the second month, islanders commemorate Bob Marley. Get down at the Bob Marley Birthday Bash, or pay your respects at his burial place in Ocho Rios.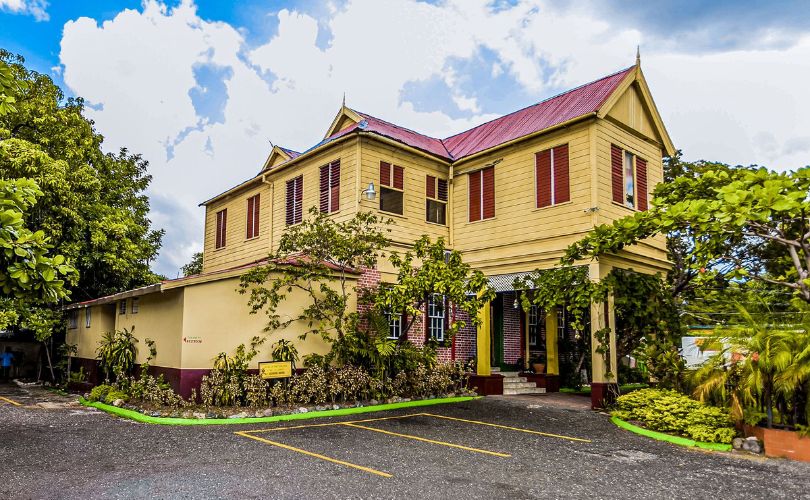 Key festivals & events – The iconic Jamaican reggae artist Bob Marley will be remembered for a week in early February, coinciding with his birthday on February 6. Events include musical performances, karaoke competitions, art shows, and talks. The Bob Marley Museum and Bob Marley Mausoleum in Ocho Rios, both of which are places of honor for him, host special events. His previous home of Kingston also has celebrations. Montego Bay hosts an annual concert in his honor.
Ash Wednesday (mid-February) – For Christians everywhere, Ash Wednesday is the beginning day of Lent. It is the start of the Lenten fast, which lasts 40 days. Schools and many businesses are closed on Ash Wednesday. However, most shops and attractions in major cities such as Kingston, Montego Bay, and Negril stay open.
Jamaica is less Crowded, still Blessed with good Weather in March
March is one of the best times to visit Jamaica due to its wonderful combination of little rainfall and pleasant weather. Highs in the 80s are typical, and the sea will be as warm as a bath. March offers an average of nine hours of sunshine every day, making beach days a smart choice. The likelihood of rain in March makes it an ideal month for outdoor activities.
Key festivals & events – To celebrate Spring Break, college students and families travel to the south. Negril and Montego Bay are the most popular destinations, with the craziest student parties taking place in Negril. Schools have their own dates for Spring Break, although most visitors to Jamaica travel during March. Spring Break also includes the Jamaica Beach fest in Negril, which has live music and plenty of alcohol. The six-week period begins in late February.
In the nation's capital, many consider getting in shape by participating in activities like the Kingston City Run.
JAMAICA BEACH WEATHER
April is the Beginning of the Jamaican Shoulder Season
April is less crowded than the preceding months in Jamaica, especially after Easter and Spring Break. During this shoulder season month, the sun shines brightly for 10 hours a day, and everyday temperatures are warm but not oppressively so. As the start of the wet season draws near, expect a little more rain, especially in the Blue Mountains region.
With lots of events taking place throughout the Easter weekend, Easter is a great time for families to travel to Jamaica. But if you postpone your trip until after Easter, you'll benefit from lower lodging costs and far less congestion.
Key festivals & events – Easter – The majority of people in Jamaica will choose to visit public beaches over churches during Easter, so anticipate the beaches to be very crowded during this time. Being a public holiday, there is limited public transportation and a lot of businesses are still closed. The majority of stores and attractions in major cities like Kingston and Negril are open. Although the sale of alcohol is restricted around Easter in many Caribbean nations, Jamaica has relaxed this restriction.
Trelawny Yam Festival (April 13) – On Easter Monday every year, the festival features yam-balancing races, goat and donkey costume contests, and the crowning of the Yam King and Queen. The event began in 1997 as a means of raising funds to benefit the local community.
Carnival (mid-April) – Unlike other countries with a Carnival season known as Bacchanal, Jamaica's Carnival takes place after Lent rather than before.
It is the biggest event of the year and is held all around the nation. The primary festivities for Carnival begin at the beginning of February and run through the middle of April.
The Rainy Season Gears up in May
May is one of the best months to visit Jamaica due to the peak season weather and off-peak costs. The rainy season is still a while away, and rainfall levels are quite low, so inclement weather is unlikely to disrupt your holiday.
There is good news for sun-seekers because there is often roughly 10 hours of sunshine every day.
Peak daytime temperatures are in the 80s, but cooling trade winds keep things bearable.
Although it is the beginning of the low season in Jamaica, there are numerous benefits to traveling during this time, including reduced airfare, low accomodation fares, and a better opportunity to experience the laid-back lifestyle.
Key festivals & events – Labor Day is a federal holiday observed on May 23 to honor those who work in public service. The majority of stores and attractions in major cities like Kingston and Negril will be open, but there will be little public transportation and many companies will still be closed.
This Jamaican curry festival showcases the skills, food, and culture of Jamaica. Curried seafood includes shellfish and lobster, as well as chicken, prawns, and lamb. Jamaican chefs are among the culinary professionals contributing to the May celebration.
June Features a Soupy Combination of Heat and Humidity
June marks the beginning of Jamaica's low season and is characterized by sweltering heat.
Yes, the hurricane season has officially begun, but there is little possibility that a major storm would develop this early in the year.
In reality, June might be among the best months to visit Jamaica in terms of weather because daily highs are warming up in preparation for July, which is the warmest month of the year.
The northeasterly trade breezes keep things cool along the coast, making Jamaica very pleasant at this time of year despite the rising temperatures. All during the month, there is a lot of humidity, and the afternoon and evenings can bring on some welcome rain showers that usually pass swiftly.
The fact that June in Jamaica is hurricane-prone may deter some visitors. The island's top attractions—the sea, beach, surf, and plenty of sunshine—remain unaffected.
Key festivals & events – Mid-June: The largest jazz festival of the year, the Ocho Rios Jazz Festival, lasts for eight days in Ocho Rios. International and Caribbean jazz musicians will perform at the festival, along with family and community events.
Phew! It's Really Hot in July
In July, the sun shines for 11 hours every day. In Jamaica, July is the warmest month of the year, making it a popular time for tourists as families arrive for the summer.
The average high temperature in July is 84 degrees Fahrenheit, however this can rise significantly higher.
Evenings don't provide much relief from the heat because the temperature only drops to the 70s.
One of the best months to visit Jamaica in terms of activities is during the summer. The Reggae Sumfest, which is held annually in Montego Bay, is one of the best festivals on the island, and it takes place in July.
Rain is possible, but any showers will be welcome relief from the heat.
During the school holidays, resorts might get crowded, so consider staying in a private villa instead. Most villas include a private pool as well as in-villa staff to cater to your every need.
Key festivals & events – International Reggae Day (July 1) – Musicians from all around the world descend on Kingston to celebrate reggae.
Reggae Sumfest (mid-July) – The biggest event in Jamaica, which takes place over three days in Montego Bay, features the top dancehall and reggae artists. The performers at previous events included Chronix, Beenie Man, Mojo Assassin, Shirley Cox, Koffee, and Spice. Several events are held throughout that week with various themes, including the All-White Blitz Party and A Sound System Explosion.
Black River Day (late July) is celebrated in Black River, the parish capital of St. Elizabeth on Jamaica's south coast. This festival is considered as Jamaica's "greatest street carnival," and it lasts all day, beginning at 9 a.m. and ending at 2 a.m. the next day.
August is as Hot and Humid as it Gets!
As August marks the start of Jamaica's summer, be prepared for extreme heat and humidity.
The sea is warm and daytime highs are in the 90s. This is fantastic news for beachgoers and watersports aficionados! On the negative side, prices spike over the summer holidays and there is a strong likelihood of rain in August.
August is full of fascinating activities, like the MoBay Jerk Festival and the Ocho Rios Seafood Festival.
Temperatures do not vary much in August, with an average daily temperature of 29°C and lows of 24°C. Rain possibilities increase as the hurricane season approaches. The south coast gets 9 days of rain on average, while the north coast gets up to 13 days. However, both sides get the same quantity of precipitation.
The number of daylight hours per day drops to 10, but UV levels are still high, so it's crucial to pack excellent sun protection and carry a water bottle throughout the day to stay hydrated and protected from sun damage.
Key festivals & events – August 1 is Emancipation Day, a federal holiday honouring the British government's signing of the Emancipation Declaration, which ended slavery in its colonies. Since the declaration was signed in Spanish Town, many people travel there to celebrate. Public transportation will be limited and many businesses will be closed.
September Heralds the Beginning of Hurricane Season
If you visit Jamaica in September, keep in mind that it is hurricane season. However, the chances of a major hurricane disrupting your vacation are fairly minimal.
It's still possible to have a great trip to Jamaica in September if you don't mind the possibility of rain.
Once the school year begins, this is one of the quietest months of the year because fewer people go on vacation.
Although there is more rainfall, you will still have beautiful sunny days and delightfully warm oceans. In addition, you can take advantage of any wet days to visit the duty-free shops and indoor attractions.
The average daytime temperature remains scorching at 28°C, with lows only a few degrees cooler at 24°C. Beach days might not be as frequent as they are in other months, but the sea is still pleasant and warm as a bath at 29°C. September has about 10 hours of daily sunshine, so warm, bright days are possible, but bring an umbrella, a light rain jacket, and a waterproof bag.
Key festivals & events – The Accompong Maroon Festival is held on September 6 to commemorate the Maroons' triumph over British colonists in 1731. Maroons are ancestors of African slaves who escaped capture and took refuge in Jamaica's highlands. The event provides an opportunity to sample local delicacies, Maroon music, and ceremonial shows.
Accommodations Run dirt Cheap in October
In Jamaica, October is the wettest month of the year; you can expect to see some rain on about half of the days. It could be a brief downpour or a steady rain for several hours in the evening.
Even if it rains, October can still be the best time to travel to Jamaica because the showers typically are followed by clear, sunny sky. It's still the low season, so you'll find some fantastic offers, but costs tend to rise around the UK's half-term week.
With an average daily temperature of 27°C, nightly lows of 23°C, and 8 hours of sunshine, outdoor activities and beach days are still possible in October, although not guaranteed. So, the secret to enjoying a good holiday is to be ready for anything.
Pack similarly to how you would in September, and plan for indoor activities such as the Bob Marley Museum, as well as books, games, and other amusement for the extra rainy days.
Key festivals & events – Jamaica celebrates National Heroes Day on the third Monday of every October. It is a public and patriotic festival to honor the warriors named by the government as national heroes.
On this day, modern-day heroes are honored and appreciated. Musical performances, dancing, cricket and soccer matches, arts and crafts exhibits, agricultural shows, and other festive events abound. Public transportation is limited, and many businesses remain closed, while most shops and attractions in major cities such as Kingston and Negril are open.
November is the end of low-season Rates, so Grab Some Bargains
November is the second shoulder season of the year and is the best time to visit Jamaica.
This calm, cooler, and less expensive month marks the end of hurricane season and the start of the rainy season's waning.
There are still 8 hours of sunshine each day and highs in the 70s even though winter is approaching. Some tourists believe that this transitional month is the best time of the year to visit Jamaica.
November is an excellent time to escape before the Christmas hordes arrive. The duty-free shopping centers can be used to your advantage so that you can stock up on Christmas presents early.
November heralds the start of the second shoulder season, the end of the hurricane season, and the start of the rainy season.
Both the north and south coasts have about 10 days of rain. The north receives roughly 185mm more precipitation than the south.
The number of sunshine hours per day stays at 8, and the daily average temperature drops to a pleasant 26°C, making for lovely days to enjoy the island, outdoor activities, and the beach.
The typical nighttime low is 23°C, so bring light summer clothing, swimsuits, sun and rain protection, as well as some thin layers for the evening.
Key events & festivals – Restaurant Week begins in November. It is a seven-day period during which locals and tourists are urged to go out and try the meals and cuisine served at the island's many restaurants. This festival includes over 100 restaurants across Jamaica and is geared for foodies and families.
Resorts Start Raising Their Prices in December
December marks the beginning of high season in Jamaica, making it an exciting time to visit.
Christmas is approaching, and school will be out at the end of the month, so there are plenty of wonderful holiday options available.
Visit in early December for better weather and lesser rates than around the holidays. You can spend Christmas on the beach if you travel later in the month.
There is no need to be concerned because December comes outside of hurricane season. Daytime temperatures in December average in the 70s, making it an ideal time to visit if you want to avoid the sweltering heat of summer.
A nice 22°C is the average low temperature and 26°C is the average daily high. With 10 hours of daily sunshine, December is an excellent month to enjoy Jamaica's beaches, outdoor adventures, and watersports.
Key festivals & events – (December 11–13) Rastafari Rootzfest – This three-day event in Negril honors the Rastafarian way of life, including music, marijuana farming, and religious convictions. The festival comprises an expo for exhibitors, farmers, and guests, as well as lectures and reggae music.
Christmas Eve (December 24) – Christmas is a significant event in Jamaica, where festivities go on all throughout December. Locally called "pepper lights," Christmas trees and brightly coloured lights are used to adorn towns and cities in a festive manner. Local taxis are also decked out. One of the most important days of the year for kids is Christmas Eve, which is celebrated with singing and dancing.
December 26 – Boxing Day – The day is observed as a public holiday in Jamaica and is remembered as the day when it was customary for the British to give servants a "Christmas Box" and a day off to spend with their family. In Jamaica, Boxing Day is also a moment to recognise those who have volunteered, served, and provided vital services throughout the year.
When are You Planning your Trip to Jamaica?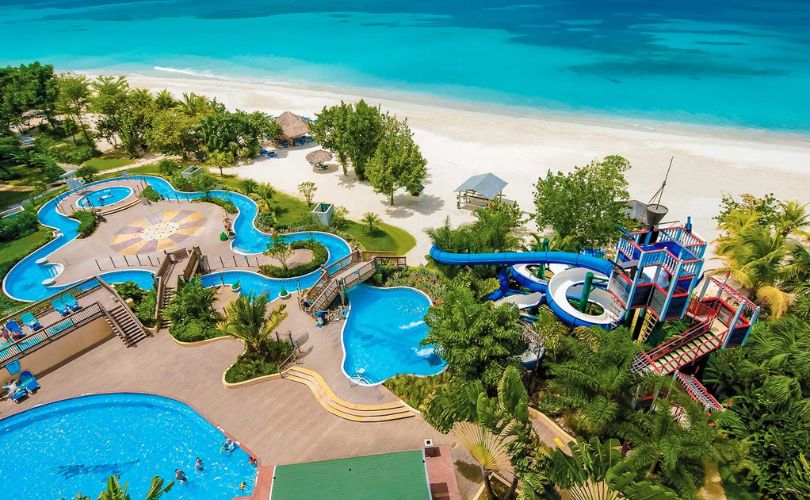 If you're still unsure which time of year is best to visit Jamaica, then you may want to consider combining a few. By combining winter and summer holidays, you'll get bits and pieces of each, maximizing your chance of good weather, and making the most of your time in Jamaica. Of course, this is just one idea, and other travelers might have their own preference. But hopefully we've managed to give you some food for thought. Whatever choice you make for your ideal holiday in Jamaica, we hope it's a great one.