Irving is known for housing the headquarters of five Fortune 500 companies and thousands of other businesses. There are abundance of things to do in Irving as there are museums, historical and art institutions galore in this part of Texas. Not just that, it is also a home to some top-rated nature trails, and also boasts a one-of-a-kind music factory.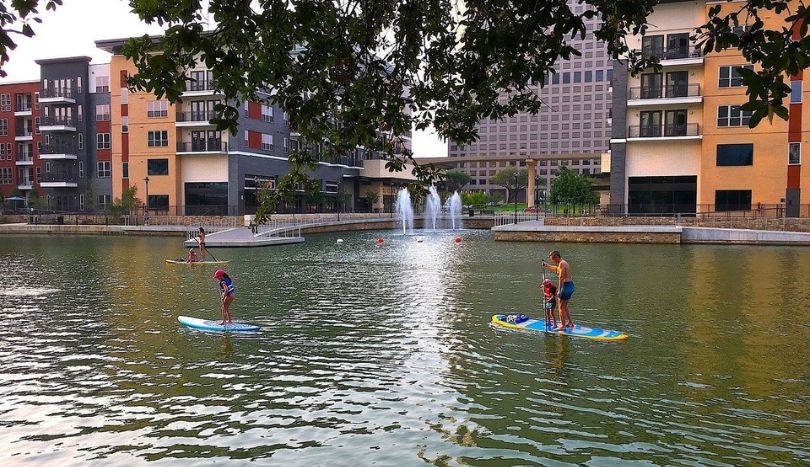 This lively and welcoming Irving, located in the center of Dallas/Fort Worth, is home to a variety of restaurants, entertainment, and cultural venues.
Try out all of the great things to do in Irving, especially at night, with nightlife scenes featuring a range of live music alternatives.
Local favorites include exploring the Dallas Arts District, seeing a musical rental Toyota Music Factory, or seeing a spectacular performance at the Irving Arts Centers.
Irving has a lot to offer though if you enjoy being outside.
If you want to explore more, here are top 18 things to do in Irving Texas –
1. Partake in Pray Offerings at the BAPS Shri Swaminarayan Mandir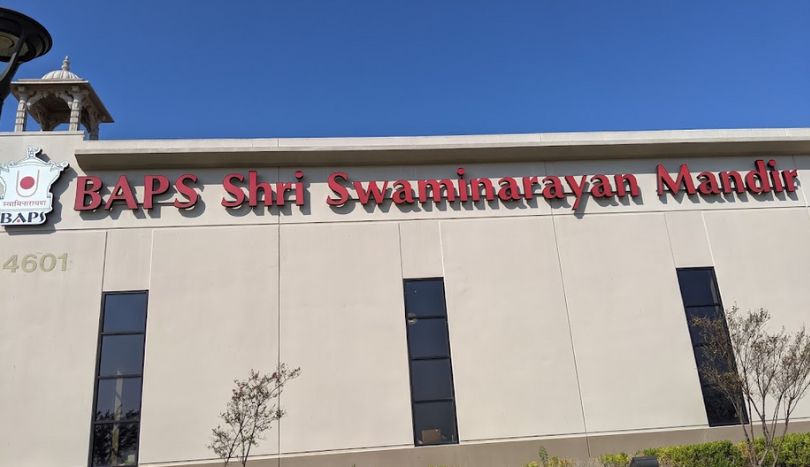 The BAPS Shri Swaminarayan Mandir is a stunning temple where Hindus can worship and learn about their culture.
The one-of-its-kind revered Hindu site of devotion that lets individuals calm their minds and experience deep spirituality, and is among the top Irving attractions.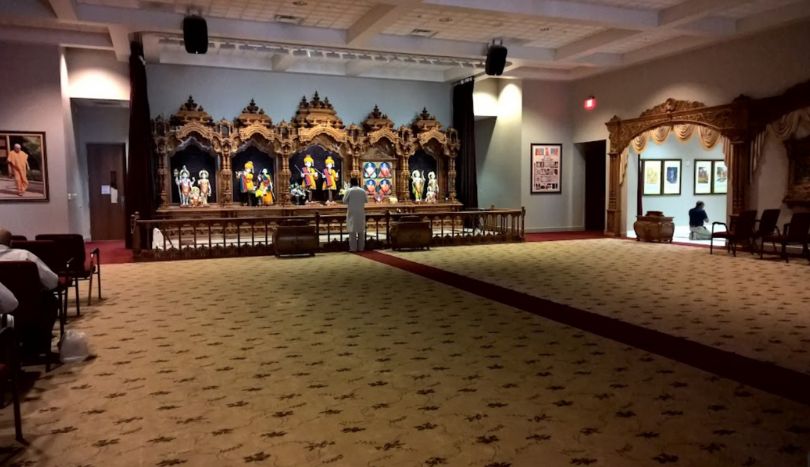 Visitors can participate in religious ceremonies, and attend community gatherings.
The Mandir runs a variety of social, spiritual, and ethical events and programmes every day.
Darshan is available Monday through Friday from 7 AM to 12 PM and 4 PM to 8 PM, and on Saturday and Sunday from 7 AM to 8 PM.
2. Try Paddleboarding in SUP NTX-Stand Up Paddle North Texas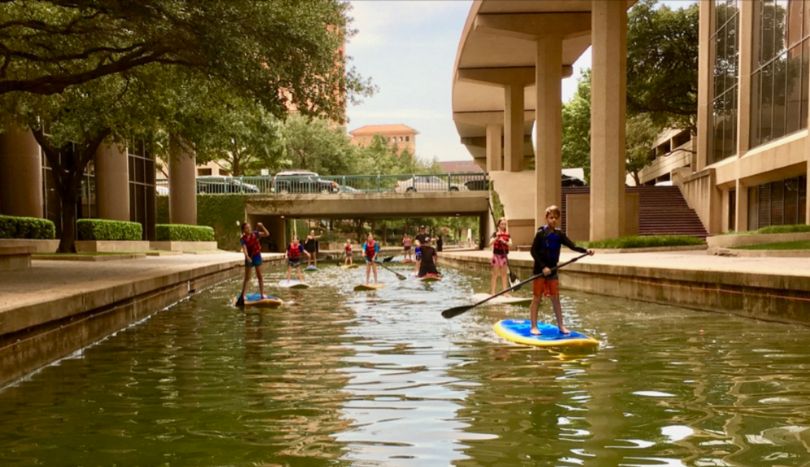 You can start participating in water sports including kayaking and paddle boarding at 133 Las Colinas Boulevard. Thanks to the SUP NTX-Stand up Paddle North Texas on the Mandalay Canal.
You may also take part in full-body training courses or have a guided tour of the fountains and waterfalls.
The ideal place to go paddle boarding, take yoga lessons, and partake in team building activities, and is one of the fun things to do in Irving TX for people from all walks of life.
You can take a private stand-up-paddle lesson to learn how to properly paddle, stand up, and balance. You will also master various paddle styles and other abilities required to swim confidently.
3. Explore the Ruth Paine House Museum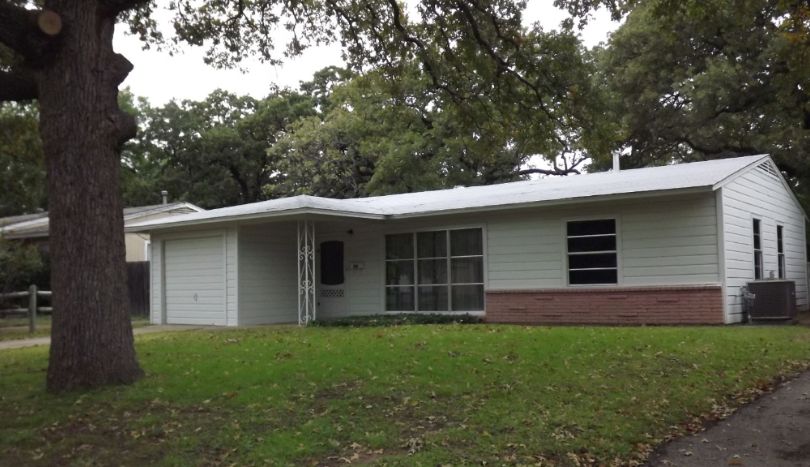 If you want to know what happened in President John F. Kenney's assassination, go to this house that has been converted into a museum.
Ruth Paine House has a significance in history. It is where gunman Lee Harvey Oswald stayed the night before killing President John F. Kennedy in 1963.
Ruth Paine's little Irving home was connected to the assassin's lodging, according to the FBI and local law officials.
The 1,250-square-foot historic house was rebuilt in 1963. It opened as a multimedia museum to convey the tale of the assassination's events, which captivated scholars and the community for decades.
The local government then purchased Ruth Paine's house in 2009 to maintain its historical integrity. In the following years, it established a museum to educate visitors about the past. Since then it has become one of the top tourist attractions in Irving TX.
The tale of the assassination is told in projected scenes inside the house. The multimedia museum explains how Ruth and Michael Paine became involved in the plot to kill President Kennedy.
4. Pinstack is a Great Place to Have Fun indoors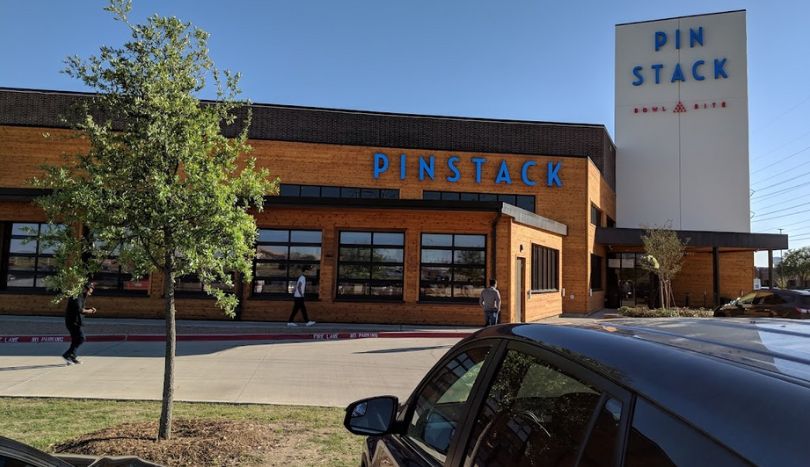 Pinstack has a tonne of indoor activities and attractions for people of all ages!
It has a first-rate entertainment center with a restaurant, large bowling alleys, and private lanes that can be rented for groups.
Enjoy electronic games, laser tag, a rock climbing course, bumper cars, a top-tier restaurant, and a lounge in this premium, cutting-edge complex.
The in-house restaurant has a chef-inspired menu emphasizing regional and local cuisines, as well as a full bar and an exclusive dining area for guests.
The complete bar serves custom handmade drinks as well as a large selection of beer and wine.
Pinstack is the perfect place for social events, celebrations, and gatherings!
5. Visit the Irving Arts Center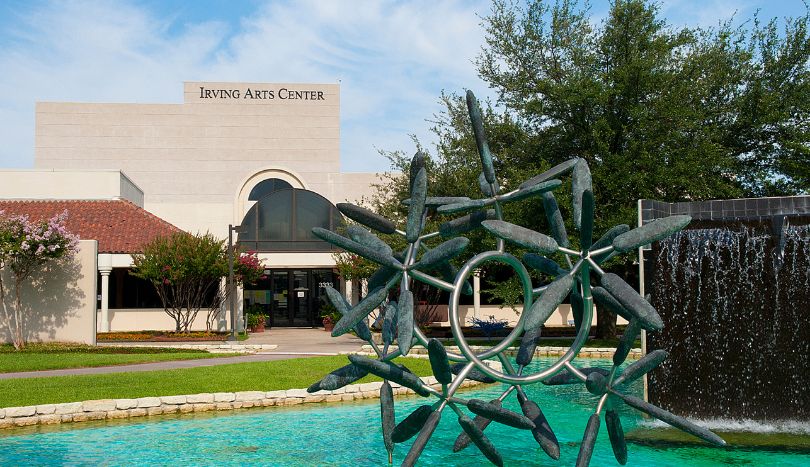 If you're looking for a great destination to see the arts and culture, go to the Irving Arts Centers. It is located in the Dallas/Fort Worth area, and is approximately 15 minutes from the airport and Love Field.
The 10-acre complex includes theaters, galleries, a sculpture park, as well as practice spaces and multipurpose rooms, and is one of the top places to visit in Irving TX.
Many people have celebrated arts since its inception in 1990, and it has become a location to appreciate arts and connect with music, crafts, and theaters.
The center features exhibitions by both national and regional artists. The two-acre sculpture garden offers visitors the chance to observe art in its natural habitat.
6. Take a Walk Along the Mandalay Canal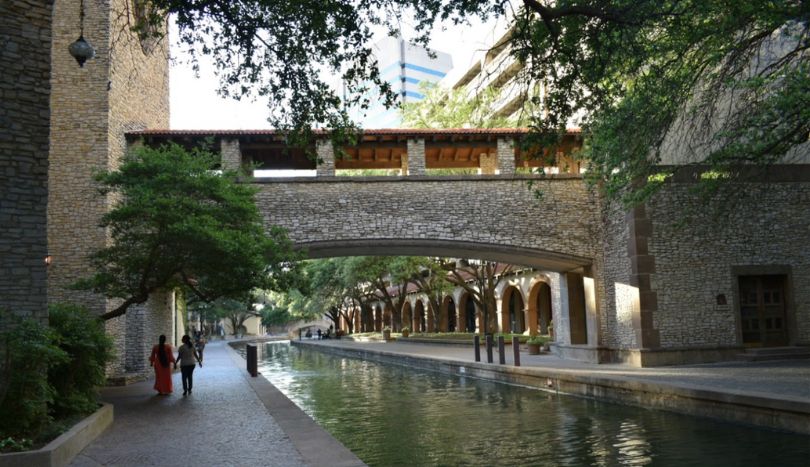 If you want to get away from the city, take a walk along the Mandalay Canal which is considered as one of the best things to do in Irving TX.
You may view the distinctive architecture and antique charm along the Mandalay Canal. It was created by Businessman Ben H. Carpenter represents the native backdrop of waterfalls and streams and is located a stone's throw away from the downtown area.
The Venice Canals inspire the location. You may go through various restaurants, stores, and hotels while enjoying a picturesque view of waterfalls.
The canal's development began as practical canals to manage floods, but the channels evolved into the stunning Las Colinas landmark. Today it serves as the prime Irving attractions.
It is the ideal location for night parties because there are several restaurants nearby that offer open-air sitting and are surrounded by canals.
The boardwalk is pet-friendly. Alternatively, you can stand outside and watch while gondoliers travel down the canal.
7. View Various Animals at Fritz Park Petting Farm
Fritz Park Petting Farm began operations in June 1970 and now provides tours for guests. The petting zoo isn't just enjoyable; it's also educational!
Children of all ages can stroke and pet the animals at the petting farm. Visitors can see the animals at the petting farm in a tranquil, well-kept, sheltered area, and is one of the top things to do in Irving Texas.
Numerous animals live on the farm, including ponies, cows, sheep, goats, chickens, turkeys, rabbits, and even peacocks.
8. Enjoy the outdoors at California Crossing Park
What to do in Irving TX this weekend? Spend Your Weekend in California Crossing If you want to spend your day in a soothing, serene, and calm environment.
The park has a total area of roughly 390 acres. You can explore its various trails using maps and driving instructions that have been carefully compiled.
In the park, you can go camping and engage in other leisure pursuits including bicycling, hiking, jogging, and cycling.
There is no more peaceful place than a park, where you can view the green trees, hear the birds sing, and relax on the benches.
The park is also pet-friendly, so you may bring your dog or cat and relax in the shaded benches.
Check Out: Things to do in Midland TX
9. Learn about the Afro-American Communities in Jackie Townsell Bear Creek Heritage Center
Bear Creek is one of Dallas County's oldest African-American settlements, and this heritage center recalls the immigrants' struggle during America's apartheid.
The center also chronicles African-American ancestors' life from the time of slave emancipation until the Civil Rights struggle in the 1950s and 1960s.
In order to promote better living conditions and advocate human rights, Jackie Town sell founded this center.
The Heritage Center comprises three museums, the first of which is the J O Davis House, a community walk-through museum.
The Green House, where longtime prominent local Sam Green has lived, is the second museum. The Bear Creek Masonic Lodge, which relates the tale of all masons, is the third and final museum.
In addition, the Heritage Center features a Native Plant Garden where you can unwind, take a break, or consider how basic life was in the 19th and 20th centuries.
The location is open from Wednesday through Saturday from 10 a.m. to 4 p.m. Admission is free.
10. Treat Yourself with the Help of Four Seasons Spa and Salon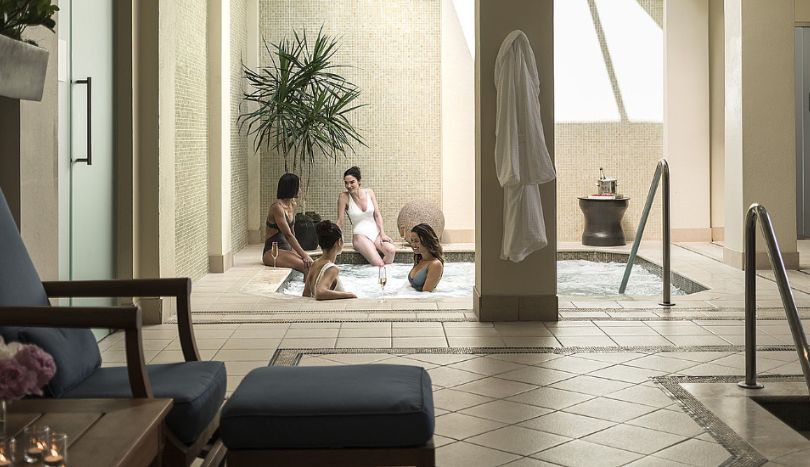 Both men and women can get customized facial treatments at Four Seasons Spa and Salon. It offers a variety of results-oriented therapies, and is one of the top therapeutic things to do in Irving TX.
You may also take advantage of their manicure and pedicure treatments to pamper your fingers and toes.
To help you relax and heal, Four Seasons Spa & Salon provides a variety of therapeutic massages.
Do you want to find that brilliant glow? You may restore and improve the hydration and smoothness of your skin by using one of their distinctive washes or wraps.
The Four Seasons Spa and Salon offers complete hair care services to help you look and feel your best.
11. Try Some leisure Pursuits on the Campion Trail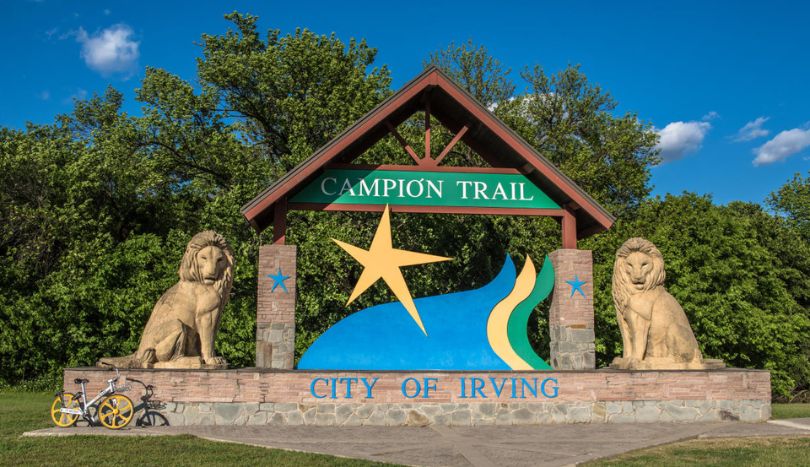 The gorgeous Campion Route is the longest continuous trail in the vibrant Dallas suburb allowing visitors to comfortably stroll, run, ride, hike, or even skate.
This picturesque route will take you through bustling Dallas suburbs, and will provide you with a combination of natural and urban vistas.
The trail is approximately 13 miles of paved route divided between north and south sections that are not currently connected. There are plans to create a 22-mile greenbelt along the Trinity River to connect the separate areas.
Spend some time hiking or engaging in other leisure activities along the northern trail which runs from Valley Ranch to the Las Colinas business sector.
The path begins in Trinity View Park, which has picnic shelters, sporting fields, barbecues, drinking fountains, restrooms, and other amenities. The southern section links to the Lone Star Trail in Grand Prairie.
12. Take a Tour of Mercury Studios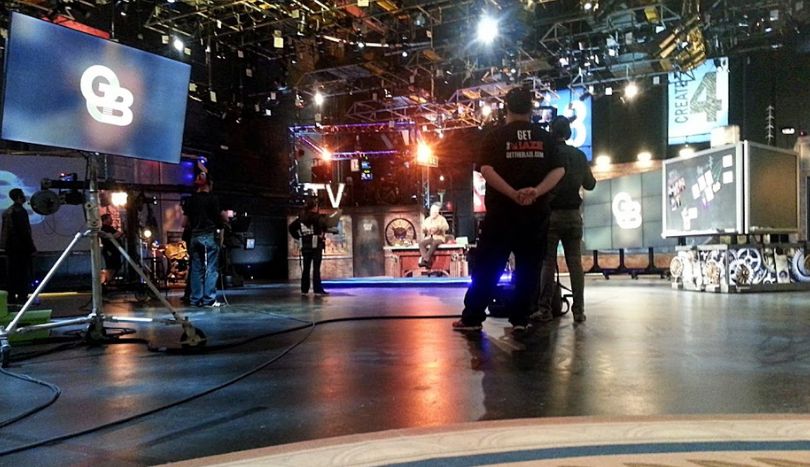 The magnificent edifice that houses the Mercury Studios serves as a film and television production facility and among the best places to visit in Irving TX.
When Glenn Beck, a radio and television commentator, producer, director, and entrepreneur, bought Mercury Radio Arts in 2013, the studio complex underwent a transformation.
If you visit the studio, you will see the works of storytellers, innovative artists, and Texas business leaders who are passionate and creative.
Mercury Studios' purpose is to educate, empower, and entertain people about the various sectors and genres of cinema and television.
13. Attend a Concert at the Toyota Music Factory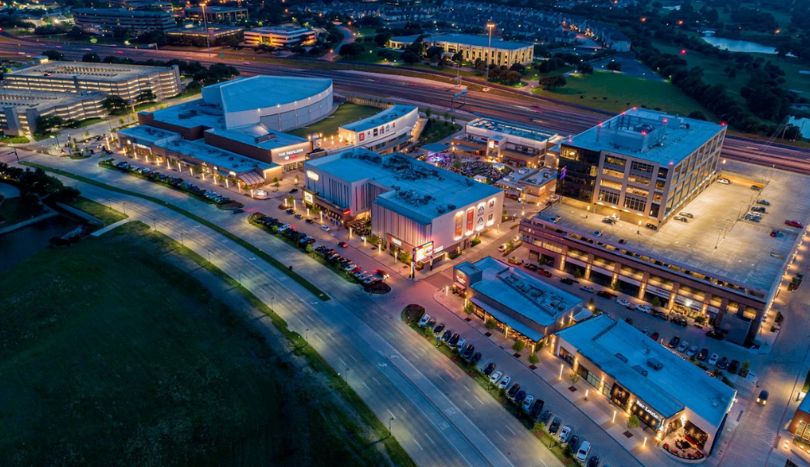 What to do in Irving TX for top-class entertainment? Then, proceed to the Toyota Music Factory, which features an open-air pavilion, and an abundance of concerts and performances that runs throughout the year.
The complex includes an arena that can hold 8,000 people, a music theater with 4,000 indoor seats, and a smaller theater that can hold roughly 2,500 people.
The pavilion offers access to more than 20 bars, restaurants, performances, and movie theaters. It also features dedicated space for concerts and other special events.
You can also visit Alamo Drafthouse Cinema, where you can watch great films while sipping beverages and nibbling on delicious appetizers.
You may always catch your most anticipated actors, musicians, and artists at fantastic concerts in Texas Lottery Plaza.
14. The Irving Convention Center will Definitely Astound you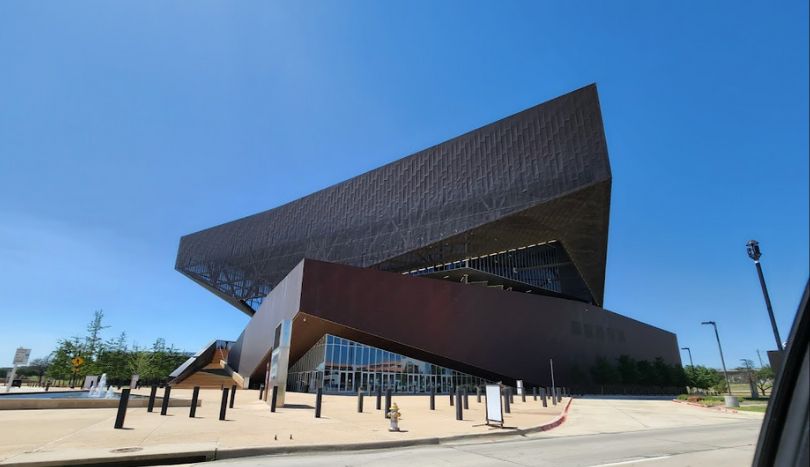 The Irving Convention Center at Las Colinas is a cutting-edge venue for conferences and events of the future, and among the top tourist attractions in Irving TX.
This is one of the numerous components of Irving's thriving leisure and business zone. It houses some of the most sought-after facilities.
With almost 100,000 square feet of conference and show space, the building's remarkable architecture, vertical style, and furnishings carve out a distinct niche in terms of architecture.
Floor-to-ceiling windows provide stunning views of Irving's Lake Carolyn while also allowing in enough natural light to keep visitors energetic.
Meetings are efficient and simple thanks to the modern technology in the space.
Guests of the Irving Convention Center enjoy Las Colinas' numerous amenities, such as nearby restaurants, lodgings, and activities.
15. Gaze at the Picturesque Mustangs of Las Colinas
The Las Colinas Urban Center's William's Square, which is in Irving's business district, is home to a stunning sculpture.
What today is the bustling center, that nestles fortune 500 companies, reminds people of the time when it was just a wild ranch. The Businessman Ben H. Carpenter commissioned African wildlife artist Robert Glen to create a scripture about the natives' history.
Take shots of the sculpture that shows wild mustangs galloping through a stream.
You may also visit the nearby museum to learn more about how the sculptures were created and how eight years were needed to complete them.
16. Offer Prayers at Our Lady of Dallas Cistercian Abbey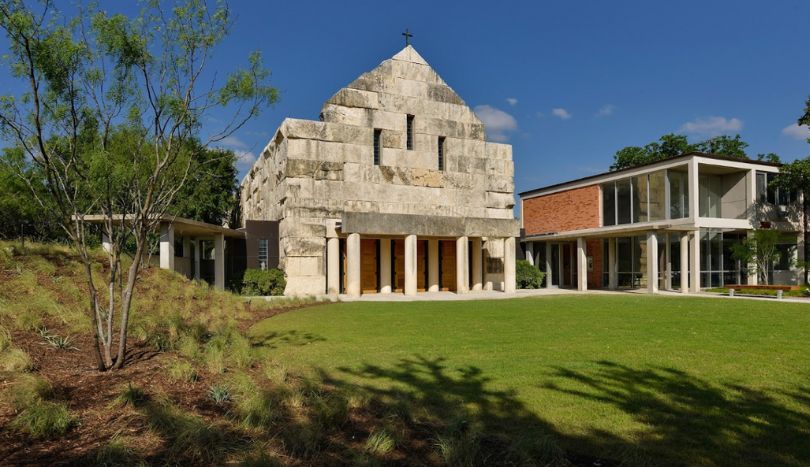 Our Lady of Dallas is a monastery of Cistercian monks of the Common Observance. It also features The Abbey which is a community of Cisterian Order bishops, priests, and pastors.
By 1991, the school's alumni had built the church for the monastery. Many architectural students and laymen had visited the church.
You may notice that Our Lady of Dallas' halls and rooms are filled with art.
The monks of the Cistercian Abbey also offer the Sacrament of Reconciliation every Wednesday afternoon. There is a daily celebration of the mass there.
17. Gondola Adventures Takes you on a Cruise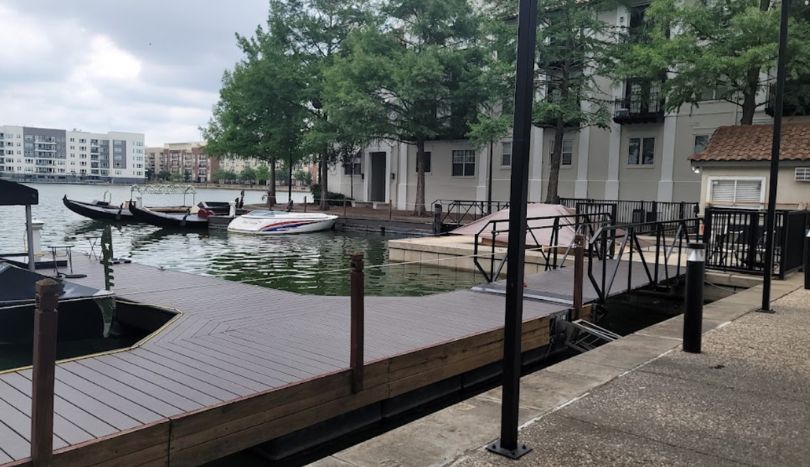 With this lovely Gondola Adventures, set sail on a delightful trip along Lake Carolyn and the Mandalay Canal.
You can ride in either electronic or paddle gondolas with your friends and family to create an event you'll remember for a lifetime.
While on your cruise, you'll be in awe of the breathtaking surroundings, including waterfalls and secluded estuaries.
If you want to take it to the next level with your love companion, you might request a song and kiss under the bridge, and it is one of the most romantic things to do in Irving TX.
Don't be concerned about the meal because local restaurants serve wonderful food on dinner cruises.
18. Experience the Top-Notch Performances of the Las Colinas Symphony Orchestra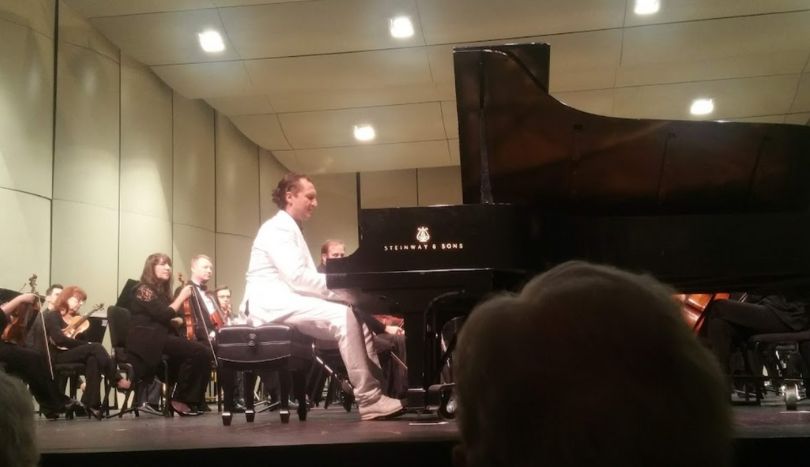 Check out one of America's top 100 symphonies, performed by 93 professional and gifted musicians from 19 different countries.
There are hundreds of candidates each year, and the 93 pros are picked after tough auditions.
The Carpenter Performance Halls have a seating capacity of 707 people and feature cutting-edge technology that creates a sophisticated environment in the region. There are also soft lighting glass bricks and velvet balconies that provide an amazing touch to the space.
Best Places to to Eat in Irving TX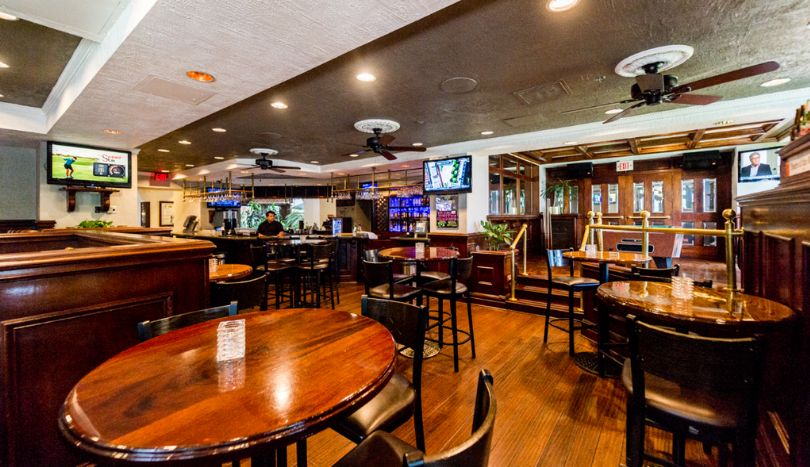 Texas' Irving is a stunning and energetic city. It has an unending selection of wonderful restaurants, including steakhouses, bistros, pizza joints, barbecues, wine bars, restaurants, and more.
There are places with full-service bars, patios for alfresco eating, catering services, private areas, and so on. Eat in restaurants with tempting menus that provide something for every diet, appetite, spending limit, and craving.
Find out more about your fantastic selections on this list of Irving's top eateries that we hand-picked particularly for you!
Capistrano's
Eat at Capistrano's, one of Irving's best restaurants, to start your culinary vacation. Order the Chicken Parmigiana for lunch to experience a house specialty. The chicken breast has been breaded and baked with parmesan, parmesan, and marinara sauce. For dinner, you must try Steak Capistrano. It's a 12oz grilled ribeye with mushroom-cabernet sauce.
Address – 4650 Airport Fwy, Irving, TX 75062
Pappas Bros. Steakhouse
One of the most well-liked places to sample the finest, juiciest steaks is a steakhouse. The Prime New York Strip will satisfy your desire for beef. It's a 16-ounce USDA prime dry-aged steak seasoned with butter, kosher salt, and black pepper. If you like white meat, pick the Broiled Ora King Salmon Filet. It is accompanied by shrimp, tomatoes, jumbo lump crab, capers, and a white wine sauce.
Address – 10477 Lombardy Ln, Dallas, TX 75220
Aspen Creek Grill
This amazing restaurant features a full-service bar with an impressive selection of delectable dishes and an array of exquisite alcoholic creations. Green peppers, herbs, fresh onions, jalapenos, and ground chuck are the main ingredients. Order the Aspen Hawaiian Chicken for a poultry-based dish with a tropical twist. The chicken breast is cooked Hawaiian-style, and a delicious pineapple salsa is on top.
Address – 4300 W Airport Fwy, Irving, TX 7506
Empa Mundo
Do you want to eat at the top restaurants in town or near popular tourist attractions? To enjoy a popular dish, try the Brisket Empanada. Potatoes, chilies, meat, and onions are some of the fillings. Indulge your sweet craving with the Banana & Nutella Empanada.
Address – 3977 N Belt Line Rd, Irving, TX 75038
Best Places to Stay in Irving TX (Texas)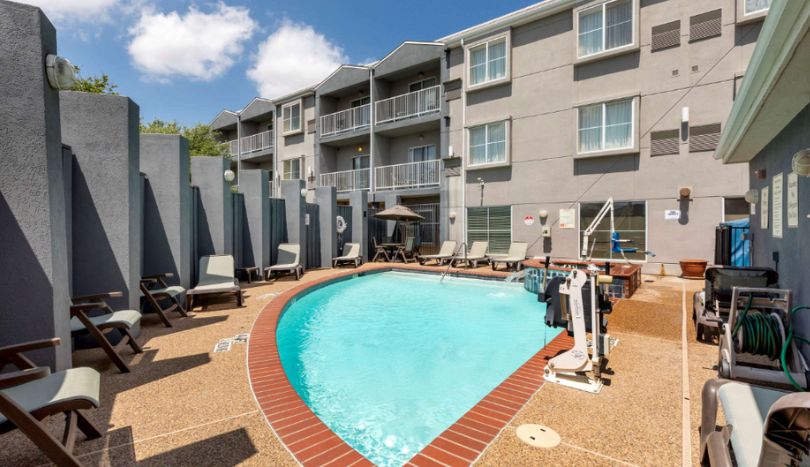 Some of the top hotel recommendations include –
La Quinta by Wyndham Dallas DFW Airport North
Free transportation to the Dallas-Fort Worth Airport is provided by this Irving hotel. 20 minutes by car will get you to downtown Dallas. A daily continental meal and free Wi-Fi are provided. The pet-friendly hotel offers flat-screen HD cable TVs with premium channels in each room. It also features a sun terrace, outdoor pool, and hot tub.
Address – 4850 W John Carpenter Fwy, Irving, TX 75063
Phone number – +1-972-915-4022
Quality Inn DFW Airport North
Free high-speed wireless internet, a fitness center, free continental breakfast with coffee, and flat-screen televisions are among the hotel's features and facilities. All guests have access to free parking while visiting as well as free transportation to and from the Dallas-Fort Worth Airport.
Address – 8205 Esters Blvd, Irving, TX 75063
Phone number – +1-972-929-0066
Comfort Suites DFW Airport
All luxury guest suites have private bedrooms with separate living spaces, two 32-inch flat-screen televisions, hair dryers, microwaves, refrigerators, and coffee makers. Some rooms include whirlpool bathtubs in addition to the normal facilities. Breakfast is complimentary.
Address – 4700 W John Carpenter Fwy, Irving, TX 75063
Phone number – +1-972-929-9097
Hyatt Place DFW
Hyatt Place DFW provides lodging in Euless with complimentary WiFi access throughout the building. A flat-screen TV with cable channels, a coffee maker, and a private bathroom with free toiletries and a hairdryer are amenities found in every room. Arlington is 15 km away from Hyatt Place DFW, while Dallas is 24 km away.
Address – Dfw Airport, 2350 Global Dr #613289, Dallas, TX 75261
Phone number – +1-972-574-1234
In the end
Now that you are aware of the top locations on Irving, you can see that there are a variety of possibilities and that the locations are accessible.
Plan your journey to the heart of Texas now and begin visiting the arts and cultural attractions, parks, and world-class theaters that you will undoubtedly enjoy.
Remember to appreciate each event and memory, and to photograph your family's bonding moments.
You May Explore More in Texas