The city of Midland, located in western Texas, has a history rooted in the oil and gas industry. There are a variety of tourist attractions and plenty of things to do in Midland Texas, including athletics, entertainment, and locally distinctive gorgeous vistas.
Midland is located in the Permian Basin, halfway between Dallas and El Paso, making it an ideal location for The Permian Basin Petroleum Museum. It is an important first stop for every visitor to the city.
Midland is rich in American history, with attractions such as the Museum of the Southwest and other cultural attractions. It is where the 43rd President of the United States, George W. Bush spent his childhood.
Participate in exciting athletic activities at the Scharbauer Sports Complex, which regularly hosts baseball, football, and soccer matches, or see a concert at the Midland County Horseshoe Arena.
While in Midland, you'll be close to some of the most unusual natural wonders in Texas. The Monahans Sandhills State Park features the 70-foot-high sand dunes. On the other hand, the Meteor Crater Museum is housed next to the United States' second largest meteor crater.
This western Texas city caters to a wide range of interests, so as you plan your trip, have a look at our list of the best things to do in Midland TX.
1. Pay Homage to the Veterans at Permian Basin Vietnam Memorial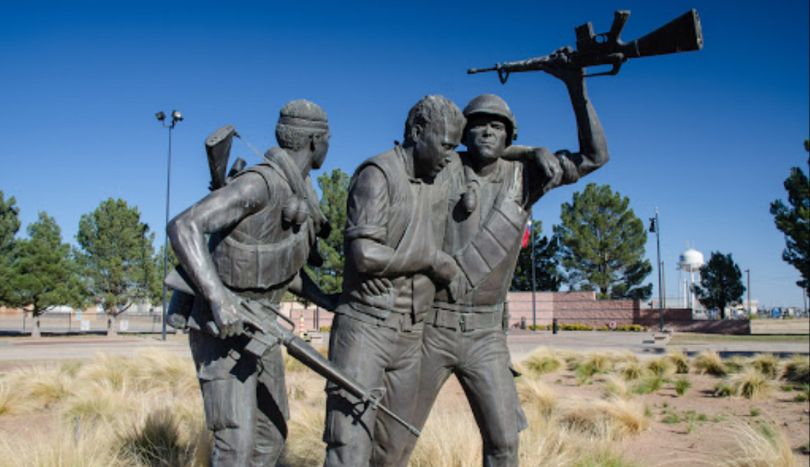 The Permian Basin Vietnam Veterans Memorial is a strikingly beautiful monument close to Midland Airport. The memorial honors the soldiers and women from the 30 West Texas counties. It comprises the Permian Basin region who gave their lives in Vietnam, and is one of the best things to do in Midland Texas.
A memorial flame burns in the center of a granite marker on the plaza. It honors those who died while serving in the Navy, Army, Marine Corps, or Coast Guard.
The statue of the helicopter and troops in the middle of the field serves as the memorial's focal point. The Midland Health and Wellness Trail is a quarter-mile walk from the Vietnam Veterans Memorial. Bring along your family by having a picnic there.
2. Take a Tour of George W. Bush Childhood Home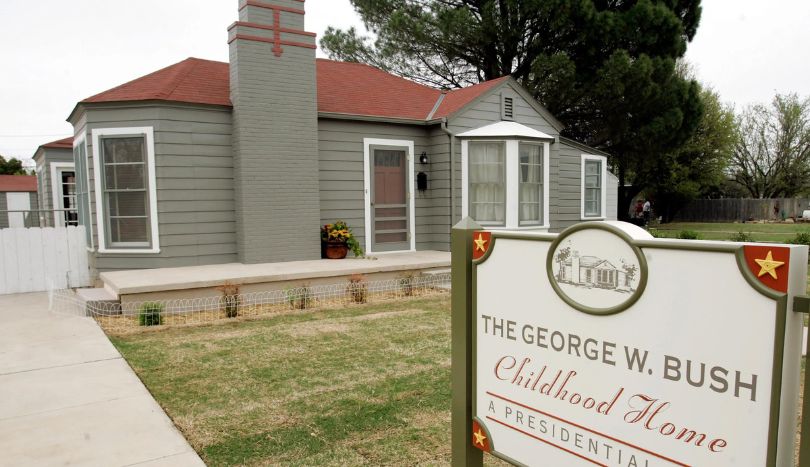 When you go inside the George W. Bush Childhood Home, you can sense the core of the American way of life. The moment you step in it inspires you can do and be anything you desire in your life. America's 43rd President, George W. Bush, spent his early years in Midland in this renovated home.
Discover how the Bush family lived before becoming well-known by taking a tour of their home. The house also sheds light on living in post-World War II America.
You can stroll around the areas where two U.S. Presidents, two First Ladies, and two state governors formerly resided. The residence is a must-see Midland attraction for those with an interest in history or politics.
3. Attend a show at Midland County Horseshoe Arena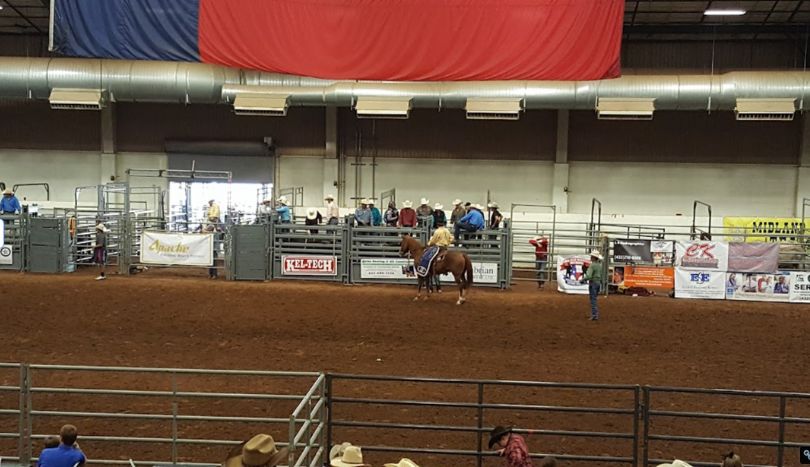 The Arena is a multi-purpose arena that stages regular events ranging from rodeos and concerts to sporting events, and offers best entertainment in Midland TX. The area includes an arena, amphitheater, and pavilion.
The Horseshoe's regular activities include family-friendly entertainment presentations as well as livestock and horsemanship contests. If you want to know what will be happening at the Horseshoe Arena while you're there, check out the events calendar before you travel to Midland.
4. Learn about the cosmos world at Odessa Meteor Crater Museum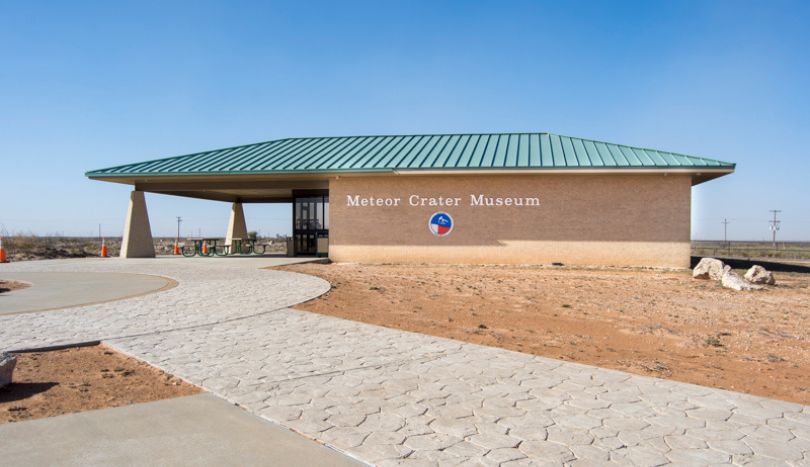 One of the most breathtaking geological wonders is found in the Meteor Crater Museum. It is close by in the adjacent city of Odessa, on the western border of Midland.
Although it is a modest museum, its grounds are home to the second-largest meteor crater in the United States, after Arizona, and is among the best places to visit in Texas.
The 1,000-ton asteroid that struck in this area 63,000 years ago produced a two-square-mile crater.
Only recently has the site undergone more investigation to reveal that the meteor disintegrated prior to impact, leaving behind clusters of meteor fragments that have been discovered.
Six tonnes of meteorites are thought to have been discovered beneath the craters. Some of these fragments are on exhibit inside the museum.
Outside, a walking trail circles two of the five craters, with information explaining how the meteor crashed at this site. Anyone interested in geology will find this as one of the best things to do in Midland TX. It also houses meteorite specimens from around the world.
5. Catch a game at Scharbauer Sports Complex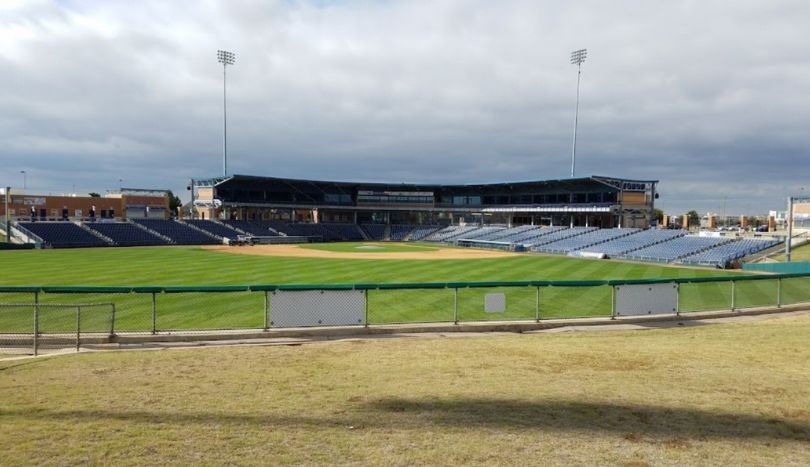 Sporting activities are popular in Midland, both among residents and visitors. Many of them take place in the Scharbauer Sports Complex. Because the complex includes a baseball park, a soccer stadium, and a football stadium, sporting events take place throughout the year.
Cheer the home team – the Midland RockHounds, a minor-league team in the Texas League. The Midland-Odessa Sockers FC play in the National Premier Soccer League. The property is surrounded by recreational fields where you can usually find neighborhood sports teams practicing on most days.
6. Learn about the crude oil history at Permian Basin Petroleum Museum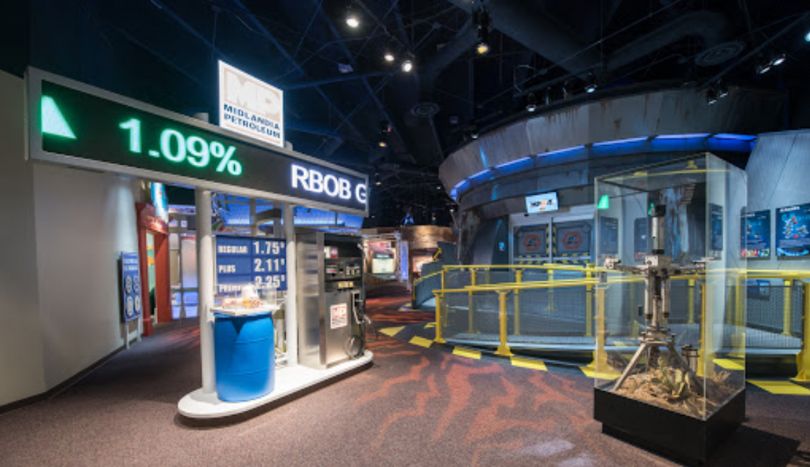 The Petroleum Museum, which features both indoor and outdoor exhibitions, is one of the most popular things to do in Midland. The museum's narrative is centered on the region's thriving oil and gas sector.
The center highlights the history of petroleum in the Permian Basin region and educates visitors on the roles of science, and technology in this vital energy industry.
The museum is divided into numerous areas, including the Mythcrackers Theater, which debunks falsehoods about the petroleum industry.
The other key attractions include the prophecies that never came true in the sector, and artifacts such as vintage gas pumps.
Visit the 1920s Boom Town which depicts life in the Permian Basin during the oil boom. The other key attractions include the outdoor Oil Patch which features examples of power stations, oil refineries, and other equipment utilized in the oil production business.
The museum also has three more noteworthy galleries: the Chaparral Gallery, which has a collection of 1960s Chaparral race vehicles, the Abell Family Gallery, which exhibits work by acclaimed artist Tom Lovell that portrays life and landscapes in the Permian Basin, and the Mineral Gallery, which houses vintage collections from all over the world.
7. Enjoy your day at the Midland Downtown Farmers Market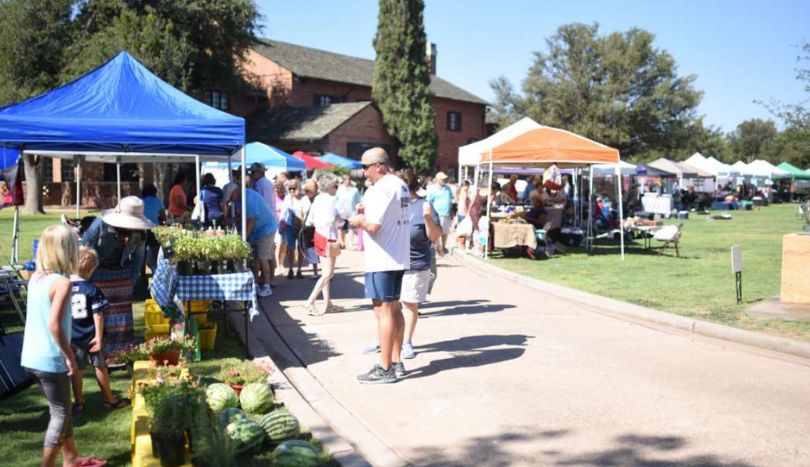 Located in West Missouri Ave, the venue offers a wide selection of produce, including seasonal vegetables farmed by West Texas farmers.
There are also gluten-free baked goods, handcrafted lotions, grass-fed steak, nutritional yeast, freshly roasted coffee, and organic herbs.
They also have live music, a children's play area, food trucks, and other fun activities that keep you engaged throughout your visit.
Even if it's crowded, you'll still enjoy shopping. Also, there is live entertainment to lure people to visit the public market, and is one of the best things to do in Midland TX.
8. Don't skip visiting "The American Sniper." Memorial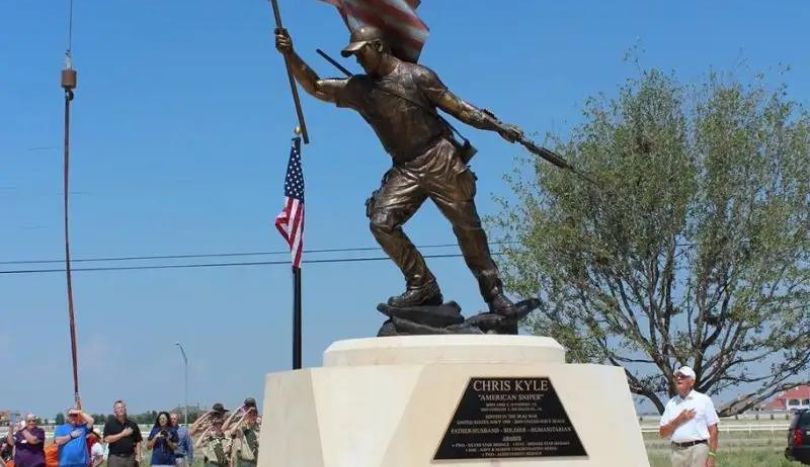 A touching memorial to Chris Kyle, better known as "The American Sniper," is a 10-minute drive from the city, and is one of the top Midland TX attractions.
Born in Odessa, Texas, in 1974, Chris Kyle was a hero for his country. He passed away in 2013 after serving in the Iraq War as a member of the SEAL Team 3 of the Navy.
Chris Kyle words are inscribed into Texas limestone and granite in the memorial plaza. It also features special mention about his values, service, honor, and the treatment of military veterans. The facilities are both artistic and meaningful.
President George W. Bush and First Lady Laura Bush donated the four live oak trees that surround the memorial from their Crawford estate.
9. Connect with Nature at I-20 wildlife preserve
The I-20 Wildlife Preserve was created to bring people back into contact with nature. One of the only urban playas that let visitors learn about the Permian Basin's vegetation and wildlife. This preserve is a 100-acre unspoiled natural area, and is a top Midland TX attractions.
The most gorgeous seasons to go are spring and summer. The local wildlife can be seen around the lake and in the forest surrounding it. Turtles, snakes, lizards, and marsh-dwelling mammals can all be found in the ecosystem. The preserve is a learning destination with a focus on the preservation of West Texas' mineral wealth.
10. Catch art and science exhibitions at Museum of the Southwest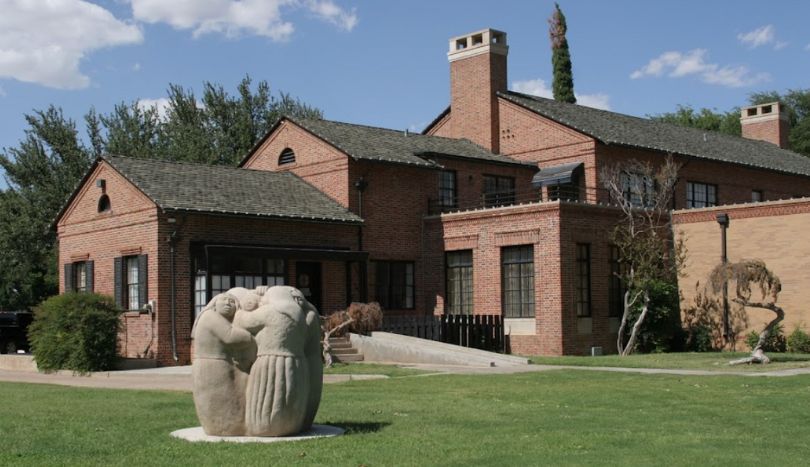 The Museum of the Southwest's eye-catching architecture is simply a teaser for the amazing displays housed inside the 1934 Turner Mansion.
Archaeology, art, science, and history are all covered in the displays at this comprehensive museum about West Texas, and is among the top Midland TX attractions.
Explore the Marian Blakemore Planetarium , the Turner Memorial Art Gallery, and the Fredda Turner Durham Children's Museum, which are the key attractions here.
The Turner Mansion is recognised as a historic site by the National Register of Historic Places. Make sure to visit the sculpture garden, which has 15 magnificent art pieces that you may explore on a self-guided tour.
11. Learn more about the western heritage at Haley Memorial Library and History Center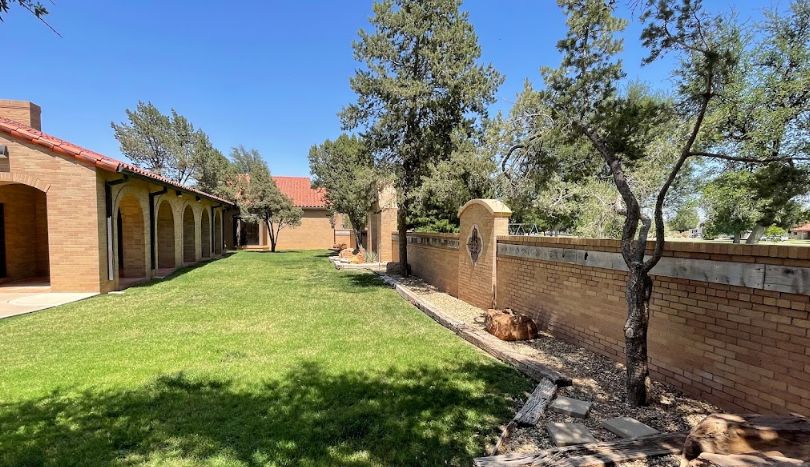 What to do in Midland TX to explore history and culture? If you're interested in learning more about Western culture, check out the Haley Memorial Library and History Center.
History aficionados will enjoy simply going around the building and reading the materials pertaining to the southwest frontier community.
Visitors can take advantage of one of the many annual public events held by the center. The research and archive resources are available too.
Some of the greatest key attractions include the yearly art show or ranch storytelling events, which include cowboy ballads, barbecues, fun activities and Old West folklore.
12. Enjoy aviation history at Midland Army Airfield Museum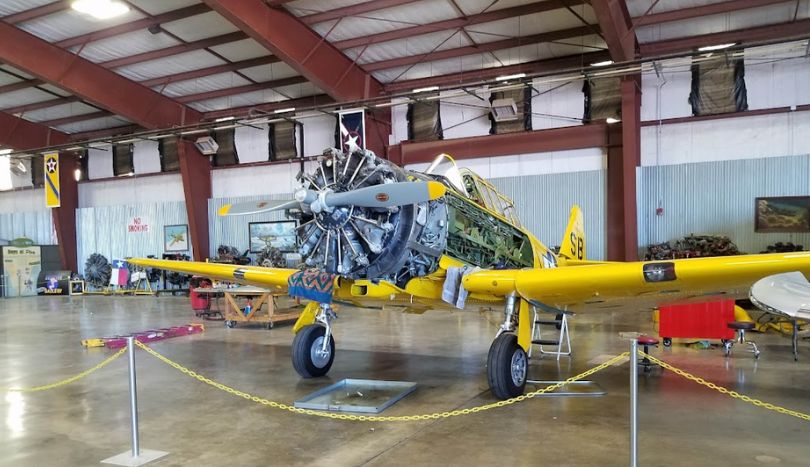 Anyone interested in aviation history must add this museum on their 'Things to do in Midland TX' list. The museums, which are housed inside the Commemorative Air Force High Sky Wing hangar, feature many relics and military aircraft that have been preserved for public viewing.
The museum's experience is similar to strolling into a 1940s bombardier training school. There are numerous exhibits that cover West Texas' contribution to World War II.
The North American SNJ/T-6 Texan, the Cessna O-1A Bird Dog, and the Aero L-39 Albatros are a few of the preserved aircraft on display. The admission is free, but the hours are limited, so check ahead of time.
13. Hike a Trail at Sibley Nature Center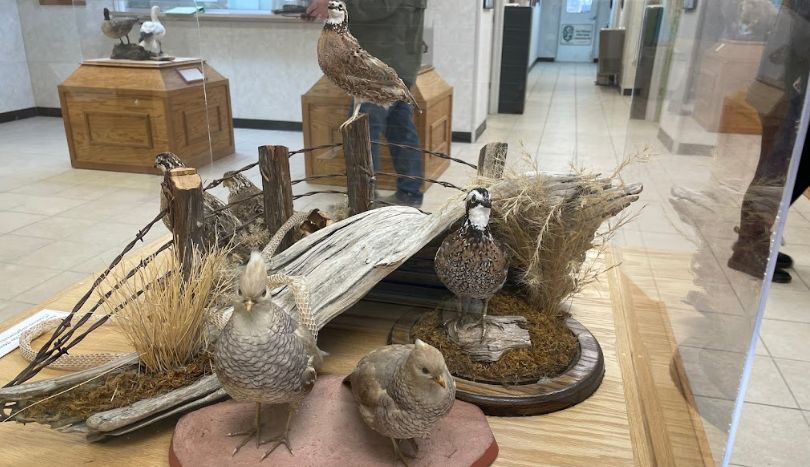 A visit to the Sibley Nature Center in Hogan Park is one option to combine a nature tour with a historical perspective. The 49-acre site contains walking routes, but its major goal is to inform visitors about the local flora, wildlife, ecosystems, and culture.
Experience the wildlife, partake in educational sessions, seasonal activities, and nature walks, and are among the top activities in Midland TX. This is an excellent location for photographers to get pictures of hummingbirds and native flora like cacti and juniper.
The Sibley Nature Center Library is an excellent place to learn about the area's history, including old articles and essays about the people and lives of West Texas.
14. Sample the Finest Texan wines at the Hemingway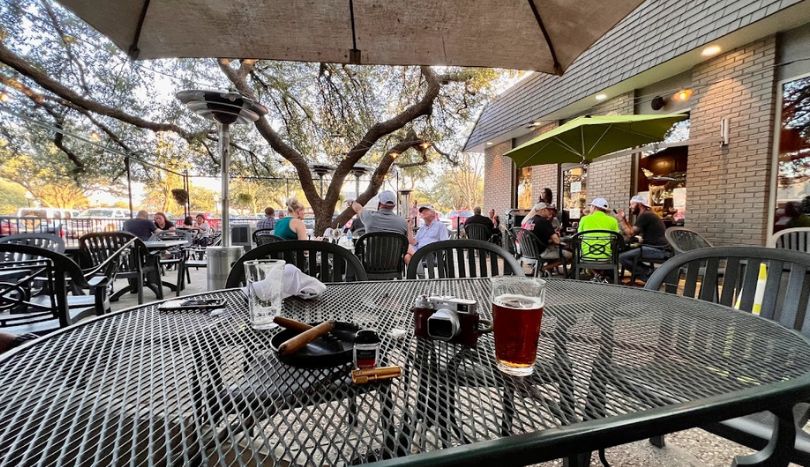 Fans of excellent wines and cigars should plan a visit to The Hemingway.
They provide a wide number of cigars, outstanding wines, a large selection of pipes and pipe tobacco, and craft brews. The place also offers a fantastic collection of gift ideas for your loved ones.
You may relax in the luxury of the new seating, which includes heaters and fire pits to provide almost year-round comfort in almost any weather.
Hemingway is a terrific spot for shopping, but it's also a perfect place to celebrate important occasions with friends and family.
There is live entertainment seven days a week, thus offering the top notch entertainment in Midland TX.
15. Catch a Performance at Midland Community Theater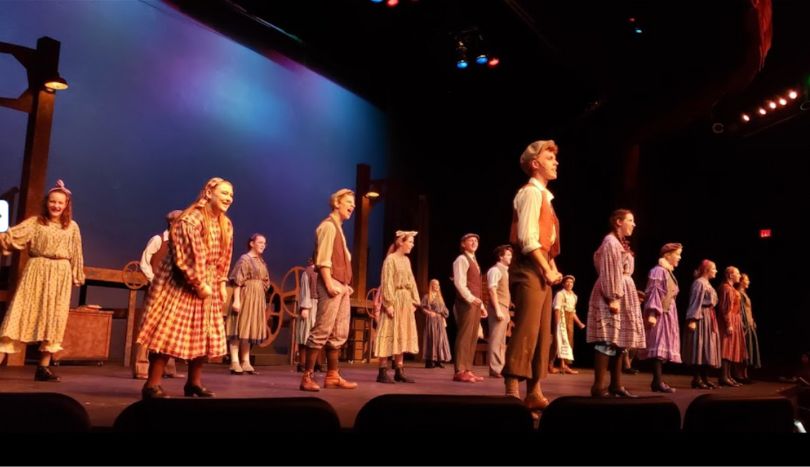 Everyone can participate in and enjoy the high-quality theater arts and seminars offered by Midland Community Theatrical.
Because productions begin on time, they suggest audiences attend at least 15 minutes early.
Doors open sixty minutes before the show, and seating begins 30 minutes before the start of the act.
Snacks and beverages are offered in the lobby's concession stand and lounge spaces prior to the performance and during intermission.
Snacks and refreshments are available in the lobby before and after the show from the concessions and lounge sections.
You can also admire the artwork in the gallery.
They also provide creative play, camps for the fine arts, theater school, academy programmes, summer theater school seminars, and more!
16. Plan a day excursion at Monahans Sandhills State Park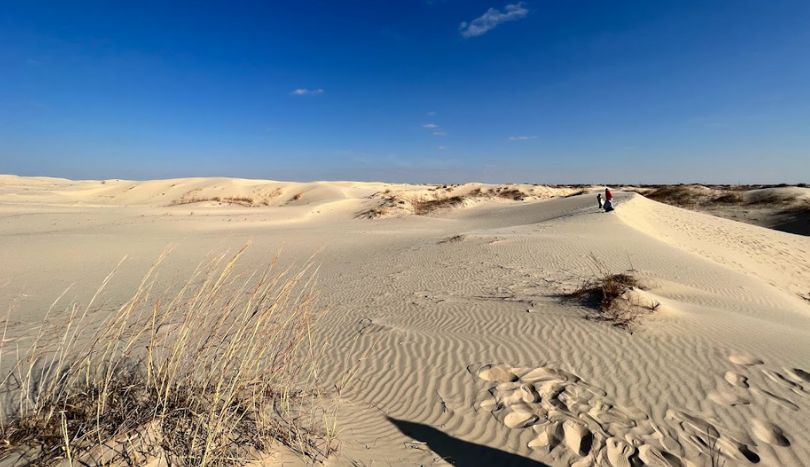 The Monahans Sandhills State Park is a popular day trip from Midland. It offers a visual contrast to the region's typically flat terrain thanks to its tall sand dunes. It takes 45 minutes to get here from the city.
One of the best things to do near Midland TX is to spend the day playing in the sand dunes and admire one of the state's most breathtaking natural wonders.
The Monahans Sandhills is breathtaking, with almost 3,800 acres of sand dunes providing a peek of their reach. It stretches 150 miles north and is more than 22 miles wide.
Despite the fact that the dunes are an important habitat for flora and animals, many visitors come here to experience the natural marvel. Some of them can grow to be 70 feet tall.
The park is popular for both camping and hiking. You should be ready for the trek if you choose to hike because there are no marked trails. It is advised that you bring sunscreen, water, and sunglasses because the terrain is exposed and sandy.\
Check Out: Things to Do in Denton, TX
17. Appreciate arts at Wagner Noël Performing Arts Center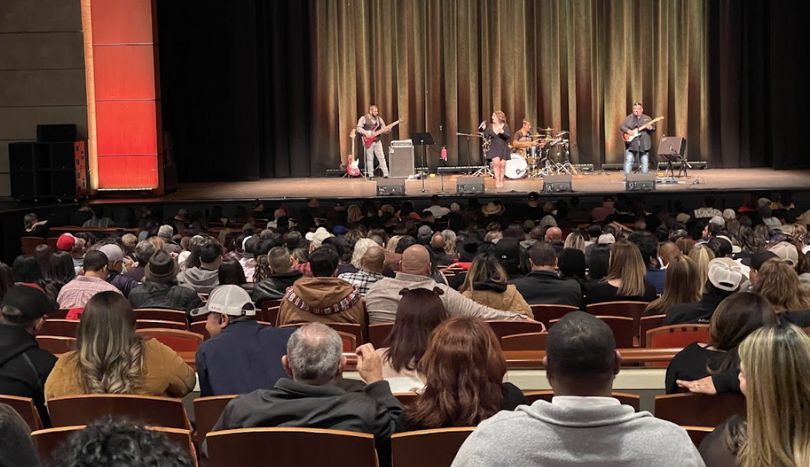 Consider attending a show or concert at the Wagner Noel Performing Arts Center for a fun evening of entertainment. The University of Texas owns the arena, which hosts a wide variety of shows from Broadway plays, comedy, and rock concerts to symphonic performances.
The center, which is halfway between Midland and Odessa, hosts about 150 live concerts each year. It was created to assist the arts at all levels, from scholastic to international. Additionally, it is made to entice people from all walks of life to engage in community arts activities.
Checkout the Wagner Noël events calendar here.
18. Get a Taste of Susie's South Forty Candy Factory
Susie's South Forty Candy Factory, located at 401 S. Marienfeld Midland, Texas, is a popular destination for both tourists and locals.
Owner Susie Hitchcock-Hall founded the plant in 1991, and since then, it has grown to become the biggest confectionery in the area.
To further stimulate your interest, this Midland candy business has the Guinness World Record for manufacturing the world's most substantial piece of toffee which is shaped like the state of Texas!
Having said that, you should absolutely include this in your itinerary, and it is one of the fun things to do in Midland TX with kids.
19. Spend the Day With Your Dogs at Hogans Run Dog Park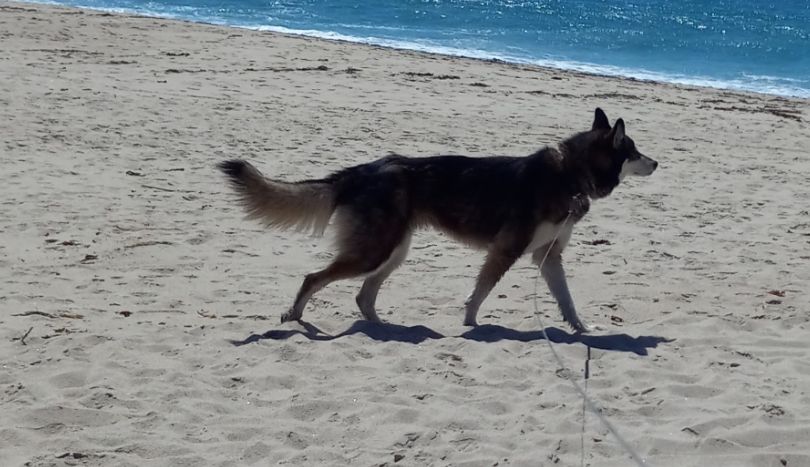 Visit this location if you're in Midland with your dog. This is a safe place where you can let your dog run around and have fun.
Due to the facility's tight fence and dual entrance gates, it is challenging for dogs to run when other visitors enter the park from either side.
Another advantage is that it is well-liked by many dog owners in the area due to its size, hospitable ambiance, and extensive range of amenities.
There are water fountains and dog bowls to keep dogs hydrated, as well as a kiddie pool for cooling off and dog agility equipment.
Hogan's Park also contains picnic areas, playgrounds, and public restrooms, as well as sports fields and nature trails, and is among the best things to do in Midland Texas with families.
The fact that it is open every day makes it an excellent place to spend the day outside without having to pay a charge.
Best Places to Eat in Midland TX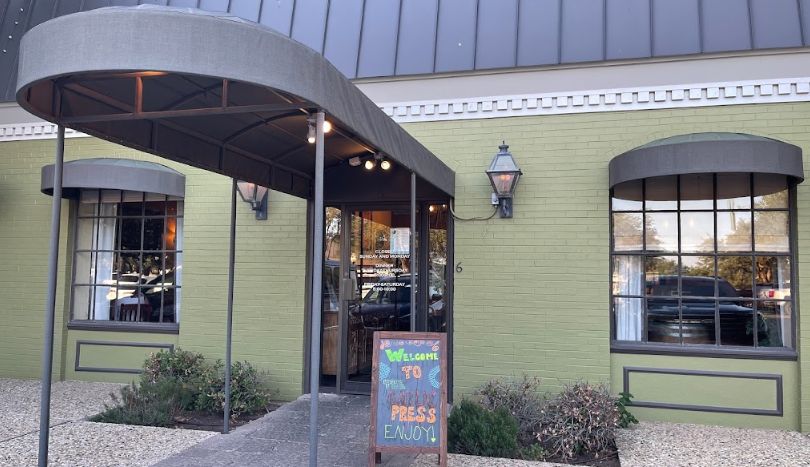 When we travel, one of the most crucial (and frequent!) inquiries is "Where are we going to eat?".
To answer your question, Midland, Texas has various restaurants that serve juicy steaks, zesty bbq, seafood, and grilled meats.
Quick snacks like delicious burgers and pizza are also offered for people who are on the go.
If you're looking for a more colorful food, there are Mexican and Italian restaurants all across the city.
Midland has it all, from casual to romantic, fast food to gourmet. Here are some of Midland's top recommendation –
Cancun Grill – The restaurant, famed for its steaks and seafood, serves its signature dishes with a characteristic Mexican touch. The staff is extremely kind and knowledgeable about the menu, and the atmosphere is vibrant. Begin your evening with Grilled Corn Jalapeno with Queso and a round of cocktails. Try the Cancun Brasserie Steak which is served on a baguette flavored with chili cheddar and topped with ricotta queso.
Address – 223 W Wall St #121, Midland, TX 79701
The Garlic Press – The Garlic Press in Oak Ridge Square serves black Angus steaks, seafood, and lasagna in an elegant environment. It also features an extensive wine list.Customers rave about the Potato Marinated Fish in a white wine cream and garlic salsa. They also have a tempting dessert menu with items such as bread brownie, walnut pie, and seasonal carrot cake.
Address – 2200 W Wadley Ave #6, Midland, TX 79705
Abuelo's Mexican Restaurant – They give clients a taste of Mexico's great joys by combining authentic, locally sourced ingredients with the rich, subtle flavors of Mexican cuisine. Fajitas, tortillas, tortillas, chiles Cheese enchiladas, and other house specialties are available on a varied menu. The tastiest meal in Midland may be enjoyed while dining outside on the terrace.
Address – 2908 Loop 250 Frontage Rd, Midland, TX 79707
Wall Street Bar & Grill – The Wall Street Bar & Grill has been serving modern American cuisine in downtown Midland for more than 30 years. The Wall Street Bar and Grill, a Midland institution, serves classic, all-American chophouse and seafood dishes. You can have hand-breaded Chicken Fried Steak, Prime Rib wrapped in bacon, or a mouthwatering seafood dish like Chestnut Salmon with a lemon vinegar garlic sauce and quinoa.
Address – 115 E Wall St, Midland, TX 79701
Best Places to Stay in Midland, Texas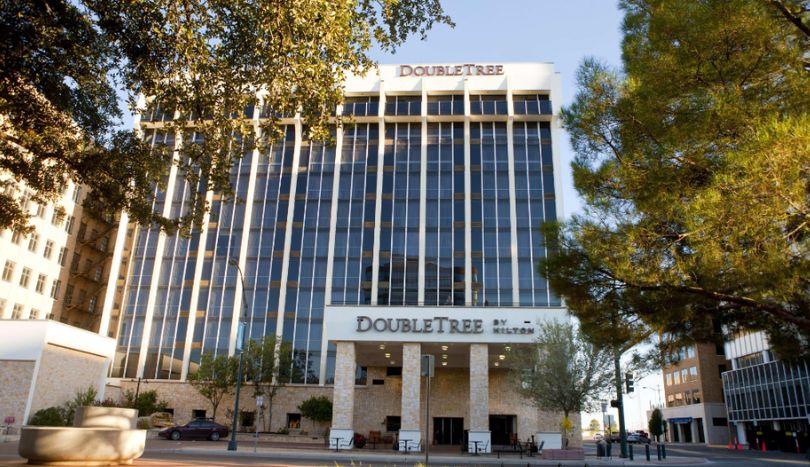 Midland hotels range from suites and extended stays to low-cost options. Here are a few of our top picks:
Baymont by Wyndham Midland Airport – There is a restaurant, a bar, a fitness center, and an outdoor pool at the Baymont by Wyndham Midland Airport. A 24-hour front desk, an ATM, and free WiFi are available all throughout the place to stay. There is a desk, a flat-screen TV, a private bathroom, bed linens, and towels in each hotel room. A microwave is available in every guest room. The lodging has a business center and on-site vending machines with drinks and snacks.
Address – 3312 Fortress Dr, Midland, TX 79706
Phone number – +1-432-561-8000
La Quinta Inn by Wyndham Midland – This Midland, Texas hotel offers free Wi-Fi and a complimentary breakfast. Midland International Airport is 11.3 kilometers away. The flat-screen TVs in each room at the La Quinta Inn Midland provide cable channels for your enjoyment. Additionally useful amenities include an ironing board, coffee maker, and hair dryer. The hotel's outdoor pool is available for use by guests.
Address – 4130 W Wall St, Midland, TX 79703
Phone number – +1-432-697-9900
DoubleTree by Hilton Midland Plaza – This hotel offers on-site eating options, plush bedrooms, and quick access to nearby attractions. It is conveniently located in the center of Downtown. Begin your day at the DoubleTree by Hilton Midland Plaza with an energizing exercise in the fitness facility or a refreshing swim in the outdoor pool.
Address – 117 W Wall St, Midland, TX 79701
Phone number – +1-432-683-6131
Homewood Suites by Hilton Midland – At this Midland hotel, amenities include free WiFi and an indoor pool. It is 12.9 kilometers to Midland International Airport. Each room at the Homewood Suites by Hilton Midland has a flat-screen cable TV. There are full kitchens, ironing stations, and complimentary toiletries in every room. Breakfast is complimentary.
Address – 1401 Tradewinds Blvd, Midland, TX 79706
Phone number – +1-432-695-6905
Conclusion
Midland is a city with a rich cultural heritage and unique history. The majority of its residents boast a love for their city and the pride that results from it. As you plan your trip, whether you're considering Midland for business or leisure, do what you can to get to know this Texas gem!
Make Midland, Texas your next getaway destination.
See More in Texas: