Rockwall, which is a city inside the same county, gets its name from an intriguing rock structure that resembles a wall.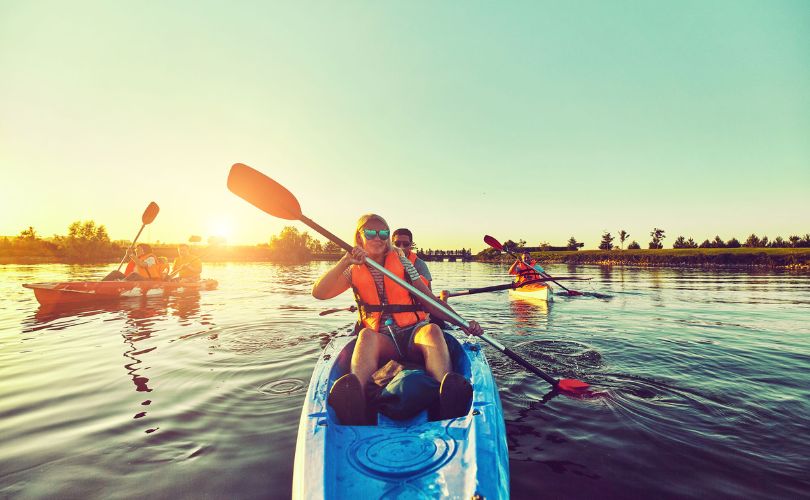 Many people find Rockwall interesting, despite Dallas and other well-known Texas cities overshadowing it.
Rockwall, Texas, is an alluring city with a wide range of attractions that draws visitors if you think what is there to do in Rockwall Texas.
Visitors can enjoy live music while visiting this city, which is known as the "Free Live Music Capital of North Texas."
However, the enjoyment doesn't end there.
Along with outstanding music, Rockwall has an intriguing history, high-end shopping, a fulfilling dining experience, and stunning natural scenery.
Rockwall continues to astound people all throughout the world.
Are you planning a vacation to this lovely city soon?
Begin planning your itinerary by considering these 20 incredible best things to do in Rockwall TX.
Top Things to do in Rockwall, TX
1. Meet the Animals at Prayer Lavender Garden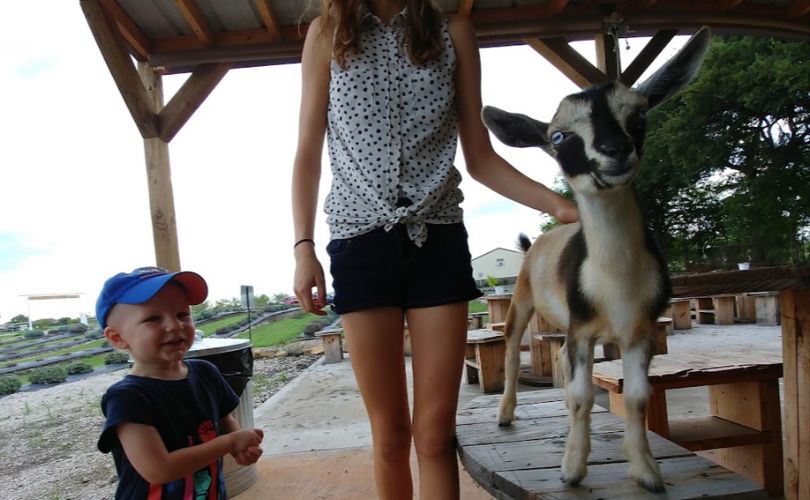 The Prayer Lavender Garden is a kids and family adventure place where family members can meet the lots of pet animals that live here.
Kids along with adults can observe the local goats and sheep and enjoy the Rockwall kid activities Inside the Lavender Farm.
This farm is also known as the Farmers Lavender Park which includes so many things to experience inside the farm's boundary.
You can find the endless rows of lavender flowers on which its name is taken from and witness the large variety of the 1800 plus lavender flowers.
The Daily Bread Cafe and The Sweet Blessings Pie Company are the two famous restaurants inside the farm that serve food made from local grown ingredients.
You can also get some special items to take with you at your home which you found best to carry with you to your residence.
2. Sample Wine at San Martino Vineyards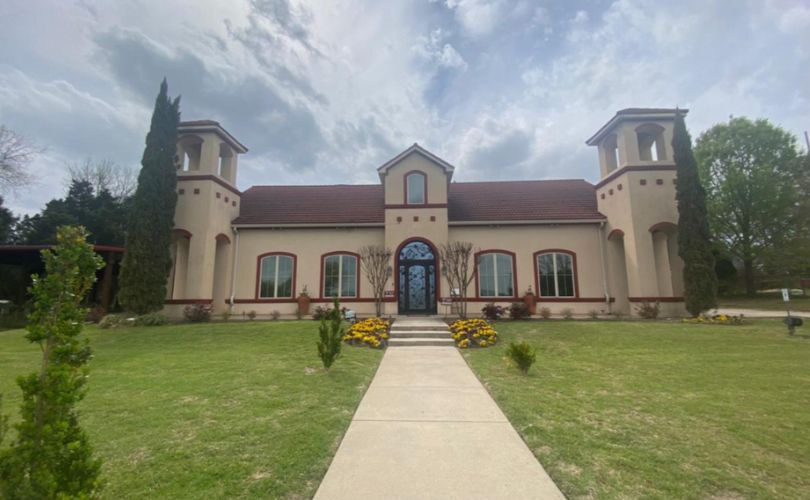 If you prefer wine to beer, the San Martino Vineyards can be found right here in Rockwall.
From reds to whites to even sweet wines, this well-known and highly regarded winery provides a wide selection of wines.
You can visit their winery and arrange a tasting room appointment with the listed costly and cheap things to do in rockwall this weekend.
Tourists can also sit back and enjoy the views from the vineyard from the terrace, which will transport them to Italy rather than North Texas.
Make a reservation for one of San Martino's dinner events, where it serves its wines along with food prepared with seasonal, local produce, to get the most out of your visit.
3. Have a Good Time at Shenaniganz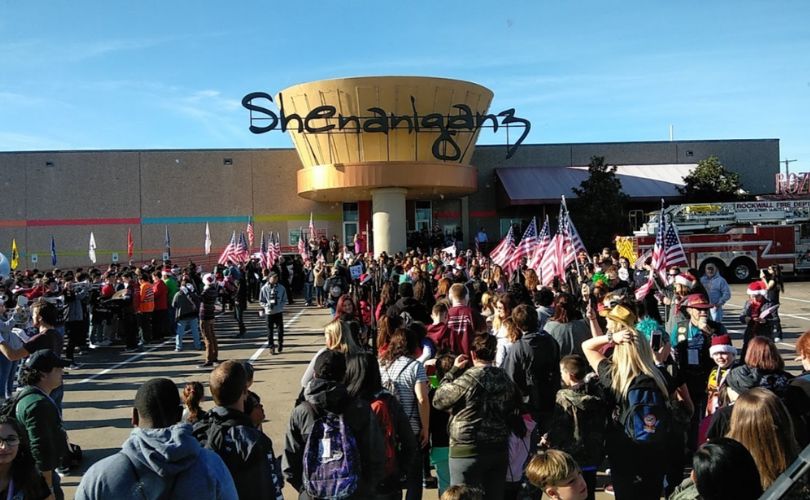 Shenaniganz has a lot more to offer visitors despite being mostly known for its adult bowling rockwall alleys.
It's a wonderful recreational spot and travellers shouldn't miss out on these fun places in Rockwall.
Aside from bowling, this entertainment center has a Laser Tag area for you and your friends to enjoy.
If rushing about exhausts you, you may also visit the in-house arcade, which has a variety of games to choose from.
It also features various activity zones where you and your friends can spend a lot of time with many fun things to do in Rockwall texas.
Of course, it serves food and drinks, with Rosie's Sports Bar and Grill on-site.
4. Listen to Some Live Music
Rockwall is known as North Texas' Free Live Music Capital, and it would be a travesty to visit and not attend a live performance.
One of the free things to do in Rockwall Texas, the Harbor frequently holds live music events, such as a string of lakeside performances that primarily take place between May and July.
San Jacinto Plaza Music Series, which typically runs between May and September, is another popular lineup that both locals and tourists frequently attend.
Aside from the ones stated above, several different locations across Rockwall host live music shows that are really enjoyable.
Thinking about what to do in Rockwall this weekend is just enjoy some fantastic music while spending time with your loved ones.
5. Get Moving at Urban Trampoline and Adventure Park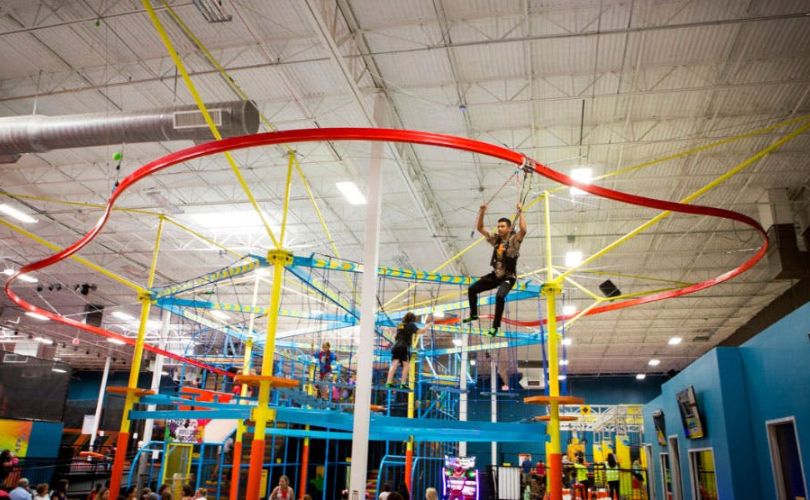 Are you looking for more exhilarating things to do in Rockwall? Be sure to visit the Trampoline and Adventure Park and take advantage of this location's trampolines to get a cardio workout.
If you're not interested in doing that after a while, don't worry because this activity zone has a lot of attractions for you to check out.
Being the zone of kids activity in Rockwall your children can race go-karts on the park's in-house track.
As an adult, youngsters can also run through a number of the obstacle courses established inside the Adventure park.Indoor skydiving, laser tag, and bowling are other Rockwall activities available at Urban Trampoline and Adventure Park.
6. Walk through Harry Myers Park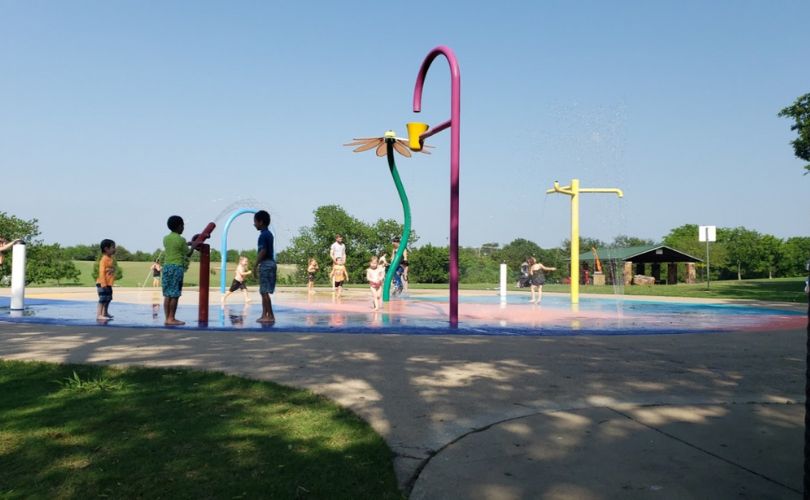 For some travelers, taking a leisurely stroll through a new location becomes essential to their journey.
Apart from getting some exercise, this is a fantastic place to soak into nature and watch people go about their daily lives.
It's also a terrific Rockwall attractions to soak in the city with sights and sounds
The park features large, open spaces and rich, planted foliage in addition to numerous covered seating spots where visitors can unwind.
Not only that, but there is a golf course nearby that you may visit especially in the weeked for things to do in Rockwall Tx this weekend.
7. Run Obstacle Tracks at Jungle Trek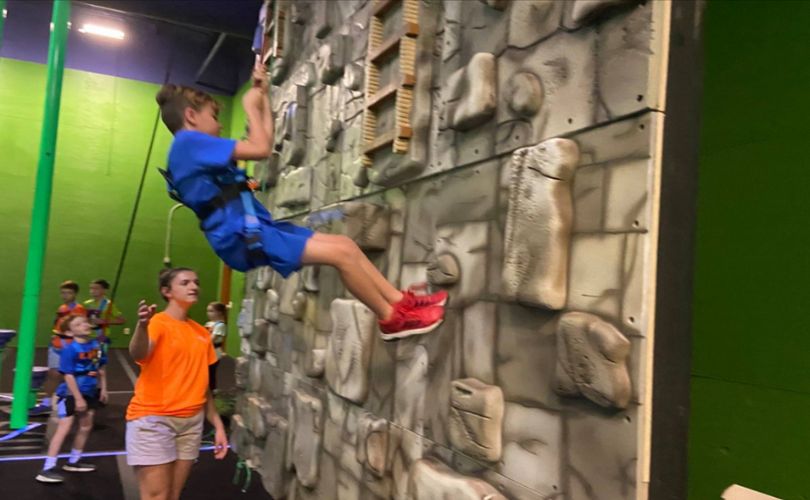 Rockwall is home to numerous activity, facilities like Jungletrek and offers a wide variety of heart-pumping activities.
One of the best things to do in Rockwall today is to stay active during your trip by running through numerous hard obstacle courses.
To get there, you might have to go ziplining, rope walking, or even wall climbing.
8. Learn about Rockwall's Historic Main Street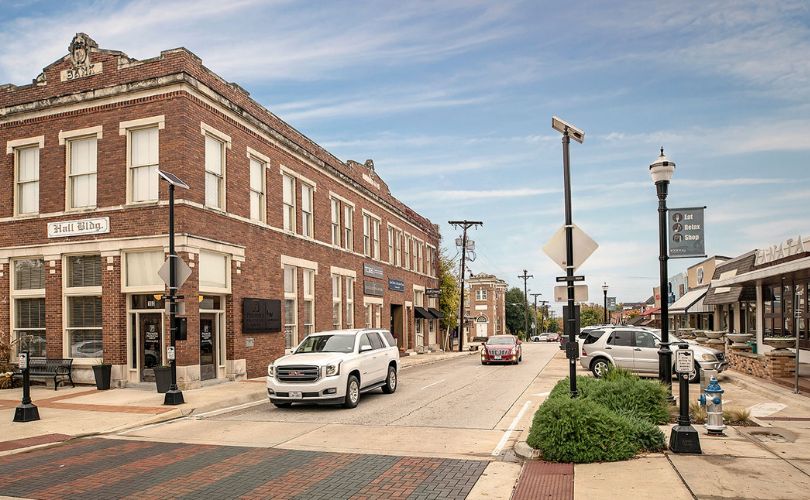 For good reason, the city's Main Street, located in the historic Downtown section, remains popular among tourists that come to see Rockwall.
There are many architectural structures in this section of the city that have stood for many decades and feature Art Deco elements.
The focal point of the neighborhood is the Tan Rockwall County Courthouse, which was built in 1941.
Visitors can have a long walk on this street with the friends for historic things to do around Rockwall Tx.
In addition to retail, you can find a tonne of incredible restaurants that are eager to give their customers extraordinary culinary experiences.
Visitors can also get a taste of local produce and wares on Main Street during the weekly farmer's market that takes place in the area.
Think seriously about adding Main Street as it is one of the top places to visit in Rockwall.
Check out: Things to Do in Killeen, TX
9. Partake into Axe Throwing with a Tomahawk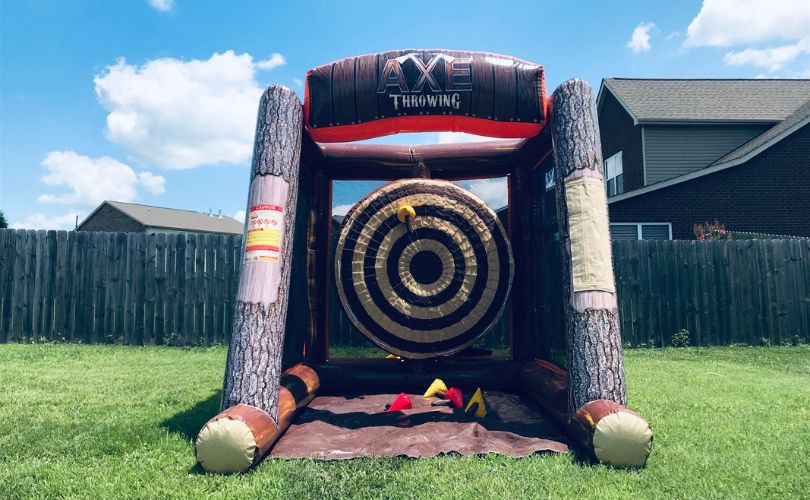 Have you ever imagined what it might feel like to hurl an ax at something?
Though it may sound strange, the answer to this question might make for an intriguing and enjoyable excursion at Axe throwing rockwall tx.
Shenaniganz has more amenities than just bowling. Ax throwing with a tomahawk is among the fun things to do in Tomahawk.
Consider reserving this adventure while you're here to experience this unique, surprisingly recreational pastime.
10. Sail With Scott offers Boating Trips
Looking for some exciting things to do in Rockwall Texas? You should think about taking a boating trip over Lake Ray Hubbard's waters as Rockwall is situated next to one of North Texas' largest lakes.
Sail With Scott provides enjoyable and relaxing adventures on the waters of this famous lake.
You have a variety of cruise packages to pick from with this boating firm.
You can choose to sail and take in the sunset, go boating in the moonlight, or embark on a cruise with your family.
Whatever type of cruise you choose, you will have an unforgettable time.
11. Try Some Hemisphere's Beers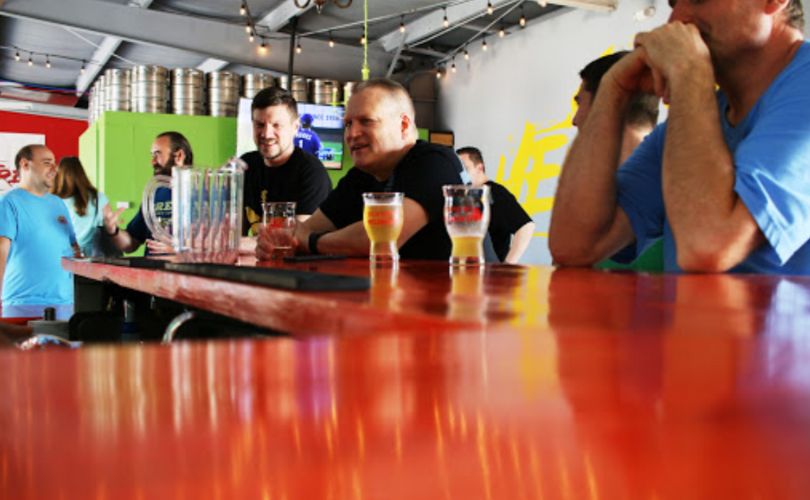 Are you interested in finding out more about beers and the brewing process in addition to their flavor?
If you said yes, why not stop by the Hemisphere Brewing Co. on your way to Rockwall?
What began as a small garage brewing studio has now grown into a brewing firm that offers craft beers to customers of all palates.
In addition to sampling beers, this location offers fantastic live music and much better food.
Consider planning a trip to Hemisphere Brewing Co. if you want to enjoy relaxing while sipping wonderful craft beer.
12. Lake Ray Hubbard Things to do near Rockwall tx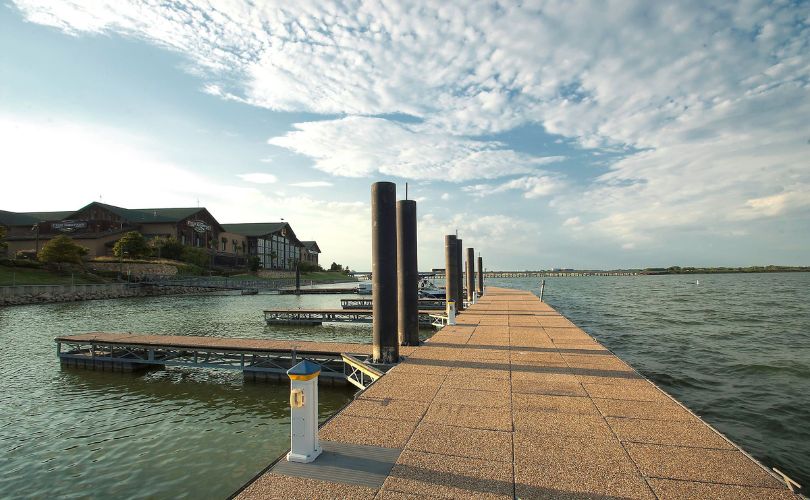 The many benefits that Lake Ray Hubbard has to offer can be enjoyed and experienced without a boat.
Tourists can enjoy the great offering of an awesome mystery dinner cruise lake ray hubbard water trip in and around this large 22,000-acre Texas lake.
While camping is normally not permitted around the lake, it is surrounded by magnificent parks where you may take in the scenery.
Waterskiing and even flyboarding are among the many activities in Rockwall available around the lake for thrill seekers.
Many people are also aware of the lake as a prime location for fishing, making it ideal for amateur anglers.
13. Pick your own Produce at the Blase Family Farm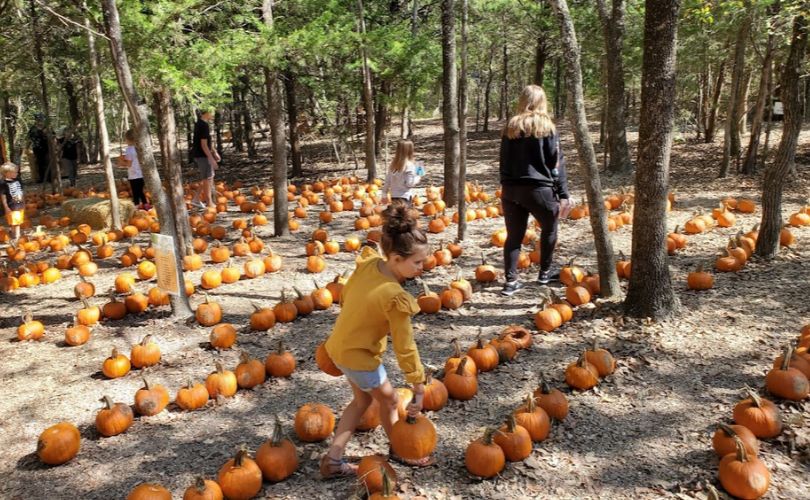 Blase Family Farm in Rockwall offers enjoyable activities for both children and adults.
It was founded in 2011 with the goal of educating individuals about the outdoors while also spending quality time with your loved ones.
Visitors can reach the blueberry plants at this tiny urban farm in the summer and choose their own fruit and vegetables.
Meanwhile, families may prepare for Halloween by visiting the farm's pumpkin patch in the fall.
The pumpkin in the shape of the halloween looks scary in night but for kids it is always a fun things to do in Rockwall at night to enjoy the Halloween festival.
Aside from fruit, the farm sells items such as soaps that you may take home as a keepsake.
Check Out: Best Things to Do in Irving TX
14. Take a leisurely Stroll at the Harbor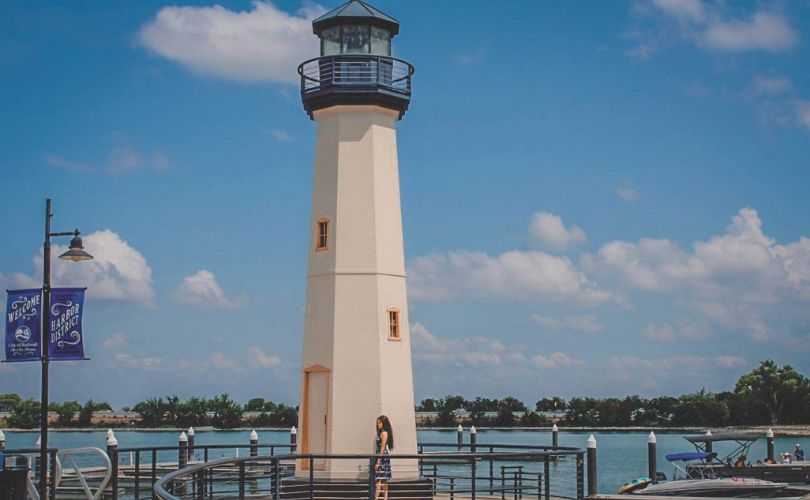 The Harbor is a popular tourist location that offers a wide variety of stores and eateries, just like Main Street does.
This location frequently hosts many Rockwall Texas things to do at the Harbor such as live music events for the music and dance lover and other live events as per demand.
Instead of just seeing buildings along a street, the Harbor provides some of the most spectacular vistas that Rockwall has to offer.
The area faces the renowned Lake Ray Hubbard and is lined with shops, restaurants, and numerous boat docks.
15. Travel Through Time at the Rockwall County Historical Foundation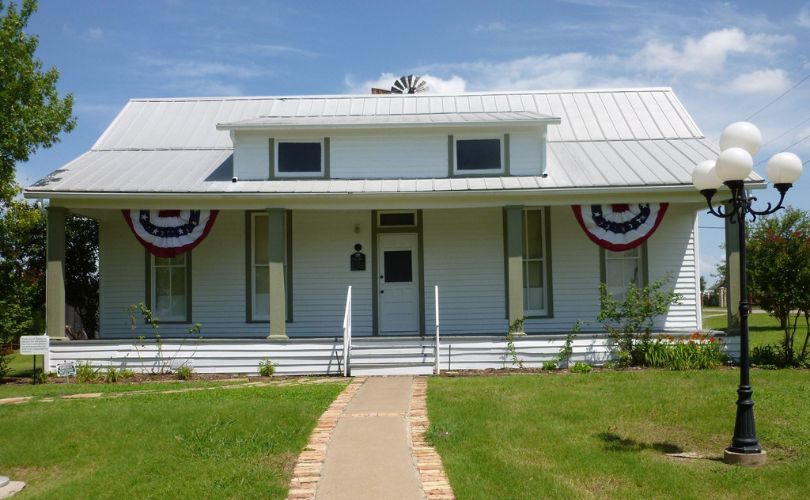 If learning about a place's past piques your interest, don't miss the Rockwall County Historical Foundation's museum.
This museum offers tourists a glimpse into past life through its displays and is housed in the Manson-La Moreaux, one of the region's oldest structures.
The aforementioned displays contain spaces set up to resemble those from the middle of the 19th century.
The Manson-La Moreaux is decorated with a lot of period-appropriate furniture.
A wide variety of mementos that was once held by many of Rockwall's early residents is also housed here.
It's a fascinating experience to learn about how the region changed over time by going to this museum.
16. At Squabble Creek, There are Trails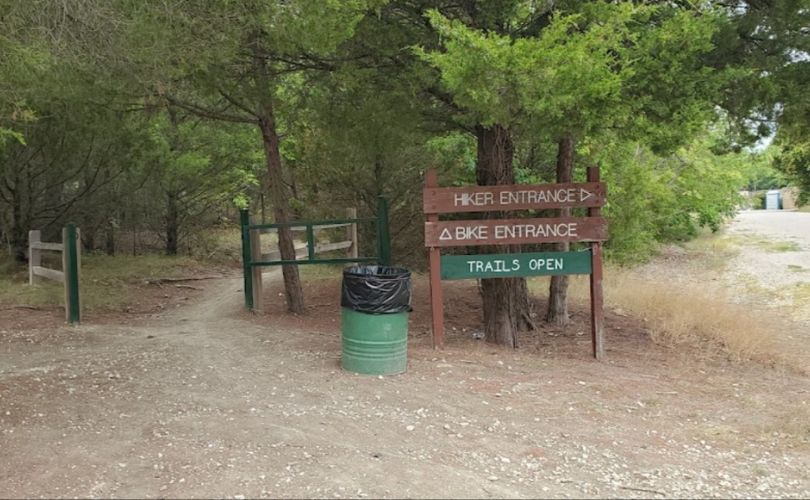 Whether you want to hike or ride your mountain bike, the highly rated trails at Squabble Creek include five sectioned miles of terrain with distinctive wooden bridges. One of the perfect outdoor things to do in Rockwall, it is meant to enhance your workout.
The DORBA includes the mountain biking paths (Dallas Off-Road Bicycle Association).
Even better, each single-track loop segment is rated from novice to expert, making it simple for you to choose the one that is best for you and your family.
If you want to know if it's open today, make sure to check the Facebook page.
17. Enjoy the Arcade Games at RetroCade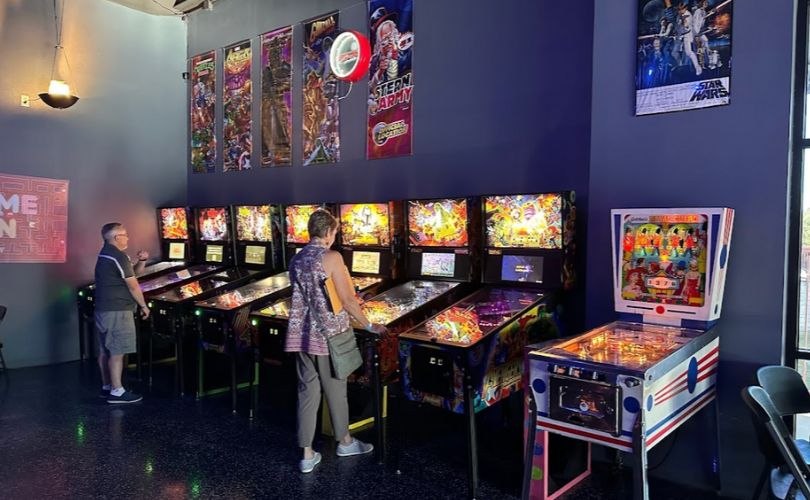 RetroCade is the ideal place to spend an evening playing your favorite arcade games from your youth.
It's just a 15-minute drive to Rowlett across Lake Ray Hubbard.
There are over 80 vintage arcade games accessible, all of which are in superb shape and ready for hours of fun, in addition to the excellent meals. There are also a tonne of multiplayer games available.
It's ideal for spontaneous gatherings or romantic evenings because it has a sports bar, a restaurant, and limitless access to the games. This restaurant is so popular that you should always phone ahead and reserve a table!
On Tuesdays, they have tacos, and the rest of the week, they have all your favorite bar foods!
18. Have Fun Time at Devil's Bowl Speedway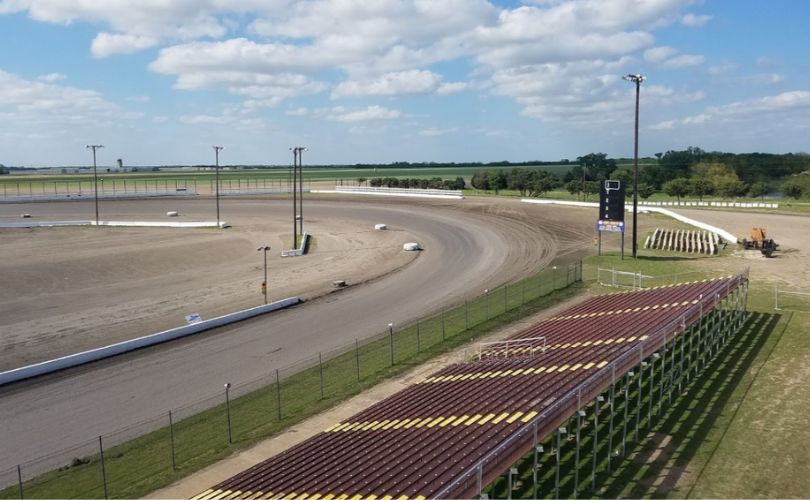 Another short drive across Lake Ray Hubbard, Devil's Bowl Speedway is a must-see for racing enthusiasts. Attendees compare it to NASCAR but say it is far less expensive. 
On Saturday, there are races that are always well-attended by the audience, being the most awaited adventurous Rockwall things to do in Texas while having delicious food during enjoyment. 
You can attend a sprint car race on a Friday night or attend a stock car show during the week. 
This is top-notch Texas-style dirt track racing, and is one of the most adventurous things to do in Rockwall at night.
The seating lets everyone see the action, and if you reserve your position early enough, you might even get a pit ticket.
Follow your favorite driver to find out when they'll be on the track. Click here to view the whole schedule.
Fun Things in Rockwall
1. Escapology Offers Puzzles for Exciting Escape Rooms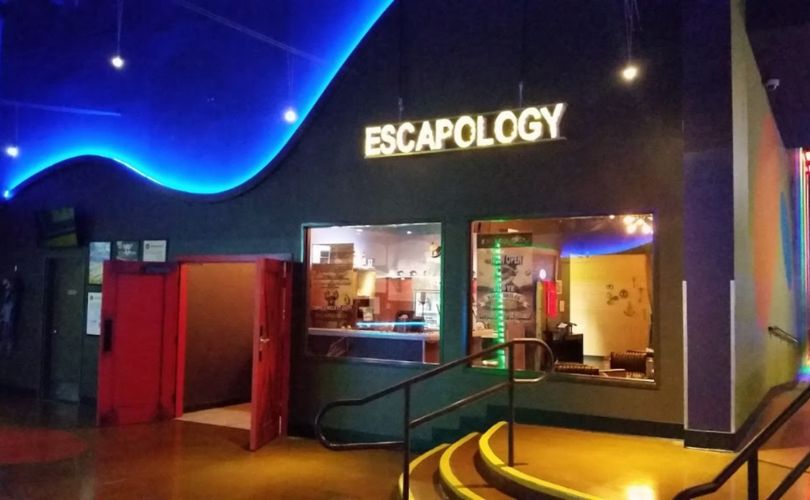 Want to solve a challenging puzzle and unravel a mystery?
Don your thinking caps at Escapology's escape rooms which are also among the fun things to do in Rockwall tx.
For those unfamiliar with escape rooms, game masters lock the solvers in a room.
The solvers are in a time-limited situation where they must solve riddles and decipher a code to escape.
Book an escape room in advance if you're traveling here with a group and are looking for an exciting activity that will challenge your reasoning and collaboration.
2. Create Colorful Memories at Painting with a Twist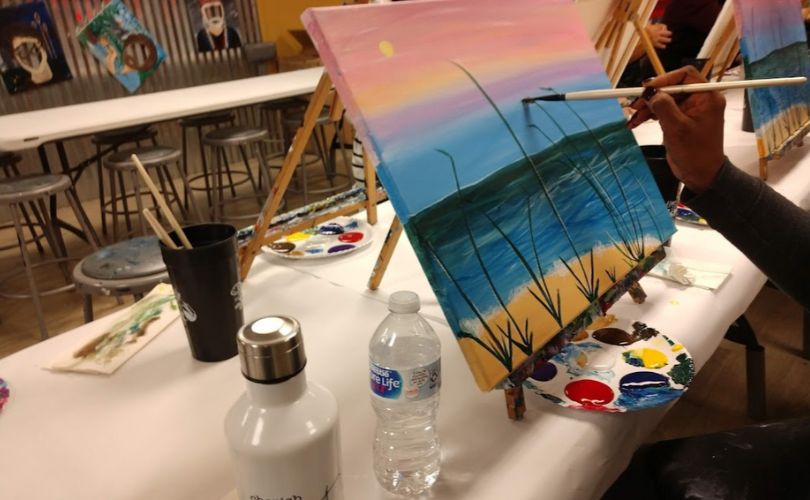 Painting with a Twist will assist you in creating some vibrant memories whether you're searching for a girls' night out, just an adult evening outa or date night Rockwall Tx.
One of the incredible and fun things to do Rockwall tx is that they also offer nights where you can paint your pet.
Additionally, you can purchase a paint kit for your home or enroll in a virtual class.
The staff is fantastic, and everyone who attends has a great time.
Check out their website to learn more about upcoming theme evenings and planned paintings.
The teachers are always eager to assist, and you'll leave with a beautiful souvenir of your date night ideas Rockwall as well as a new painting technique to utilize on other projects!
Keep in mind that their evening classes are only for students who are at least 18 years old.
Best Places to Eat in Rockwall Texas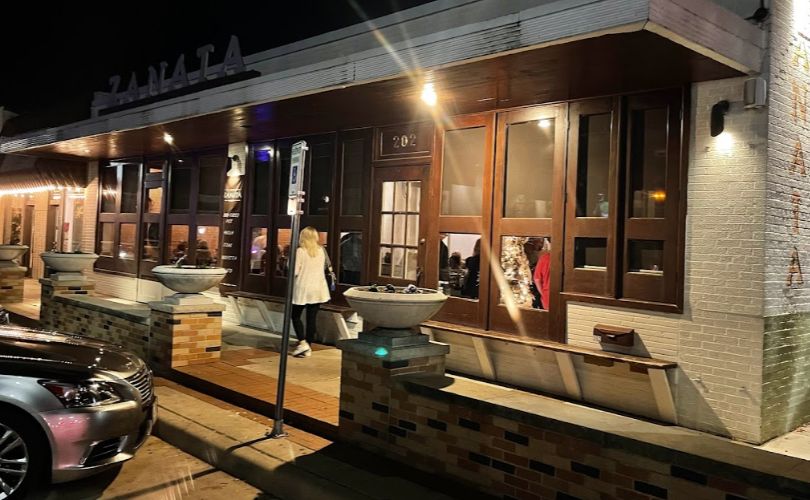 When visiting Texas, Rockwall should be your next stop for a culinary excursion.
This city, which is situated by Lake Ray Hubbard, has a large number of eateries that may satisfy your hunger straight away.
The restaurants emphasize both foreign and local cuisine.
To make the most of your culinary excursion, just pack a hearty appetite and a sense of adventure.
The top restaurants in Rockwall can be found by following this list.
(i) Zanata
Start your culinary journey at one of the greatest downtown eateries. It is conveniently located close to Harry Myers Park, so locating it won't be a problem. You could smell the amazing pizza and spaghetti being made inside even before you entered. If you enjoy prosciutto, peppers, bacon, tomato sauce, and garlic, try Hubbard's Pizza. However, the Spiked Happy Hour Pizza must be tried if you prefer some heat. Get the beef tenderloin steak and their meatball lasagna for a filling meal.
(ii) Gloria's Latin Cuisine
At Gloria's, you can enjoy more Latin American cuisine that you may not have tried before. Burritos, pollo, and quesadillas are among the popular foods available. Furthermore, the cozy atmosphere of this restaurant will readily draw you in. To guarantee your best lunch in Rockwall, order some carne asada or other grilled meat. Try the grilled chicken breast with sour cream sauce called Pollo with Championes as well. If cheese is your favorite food, you shouldn't miss the brisket quesadilla.
(iii) Saltgrass Steak House
One of the most well-liked places to go in Rockwall for eating is Saltgrass Steak House.  You won't be able to resist the meaty options on its menu, which have been there throughout its history.  Its Texas-themed decor also elevates it to the top of Rockwall's dining establishments.  You'll feel like you've gone back in time because of the overall layout of the area, I promise.  Before you eat your entrées, start with a shrimp cocktail as an appetizer.  The classic chopped steak, country-fried steak, or roasted chicken breast are good options for a follow-up.
(iv) Rodeo Goat
Rodeo Goat is the only option if burgers are your favorite food. It takes pleasure in making inventive and distinctive handhelds that are unmatched in the metropolis. Try the Chaca Mexican burger, which is topped with a poached egg, cheddar, mayonnaise, and a beef and chorizo patty. If a vegan patty is required, consider the Neil Young burger with sprouts, tomato, and avocado. If you like rye, ginger beer, and lime in your drinks, try the Kentucky Mule.
Best Places to Stay in Rockwall Texas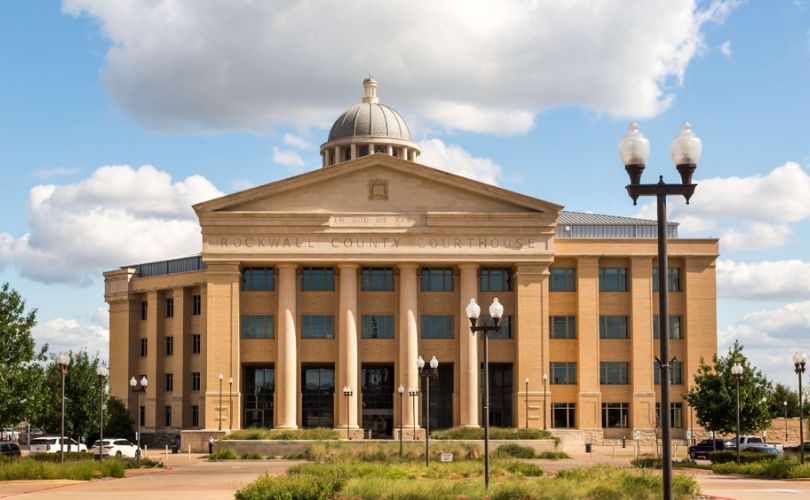 Some of the top recommendations include –
(i) WoodSpring Suites Dallas Rockwall
The property is located in Rockwall, 37 kilometers from AT&T Performing Arts Center. It offers air-conditioned rooms with complimentary WiFi. Each hotel room has a desk, a flat-screen TV, and a private bathroom. Every room at the WoodSpring Suites Dallas Rockwall is furnished with a seating space.
(ii) La Quinta by Wyndham Rockwall
A continental breakfast is provided each morning at this hotel in Rockwall, Texas. It is 40.2 kilometers away from the Dallas Convention Center. At La Quinta Inn & Suites Rockwall, each guest room offers free wireless internet access and a flat-screen TV with cable channels. The refrigerator, microwave, and coffee-making equipment are also included in the rooms. The guest launderette has washers and dryers that operate on coins.
(iii) Hampton Inn Dallas-Rockwall
This Rockwall motel is located near Lake Ray Hubbard, right off Interstate 30. Each hotel guest room comes equipped with a microwave, a refrigerator, and complimentary Wi-Fi. There is a gym and an outdoor pool here. There is also a business center and laundry facilities. A hot breakfast is also available to guests each morning. A 32-inch flat-screen TV and an MP3-compatible clock radio are included in each guest room at the Hampton Inn Rockwall. In addition, each room has a desk and a coffee machine.
(iv) Best Western PLUS Rockwall Inn & Suites
This Rockwall, Texas hotel on Interstate 30 offers a complimentary hot breakfast each morning and accommodations with flat-screen TVs and free Wi-Fi. It's only 3.2 kilometers to Lake Ray Hubbard. All rooms come equipped with a microwave, refrigerator, and coffee maker. Each room has a large work desk and is pleasantly designed. All visitors to the hotel are given free use of the fitness center, indoor pool, and soothing hot tub.
Still thinking on what to do in Rockwall Texas?
Rockwall is definitely a fun place to visit. The only downside is that it's so easy to enjoy everything there if you are thinking about what to do in Rockwall tx that you might not have time to fit it all into your schedule. That being said, never hesitate to get lost in this city as there's always something entertaining around every corner.
A quick information about where is Rockwall Tx located
Rockwall is a famous city in the Texas state of the United States of America Country being an undivided part of Dellas/Fort worth metroplex in quick response to Where is Rockwall Texas Located.