The Gateway to Yosemite, Merced, is a charter city in the San Joaquin Valley. This well–connected city serves as a connecting purpose to other popular counties. As it is located so near to Yosemite National Park, it receives several tourists every year.
The quaint city has put up the best facilities and has served several passersby. It is surrounded by natural resources and modern technology to offer the best of both worlds. Go through the 30 things to do in Merced, California to explore the city when you plan to stop by.
List of Top Things To Do in Merced, California 2023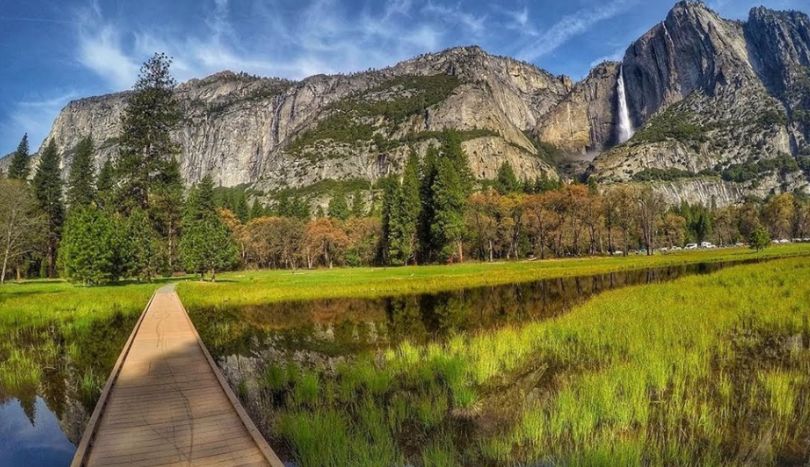 Situated less than two hours from Yosemite National Park, Merced has a footfall of tourists year around. The city has established its persona with its art, culture, food, and local specialties.
The best part of the city is the museums that offer insight into American development as well as the history of the area. Modern-day recreational options are found in abundance here. You can stay here and explore the city for as many days as you want.
Also read: Things to do in Yosemite National Park
1. Check the Highlights of the city at Merced County Courthouse Museum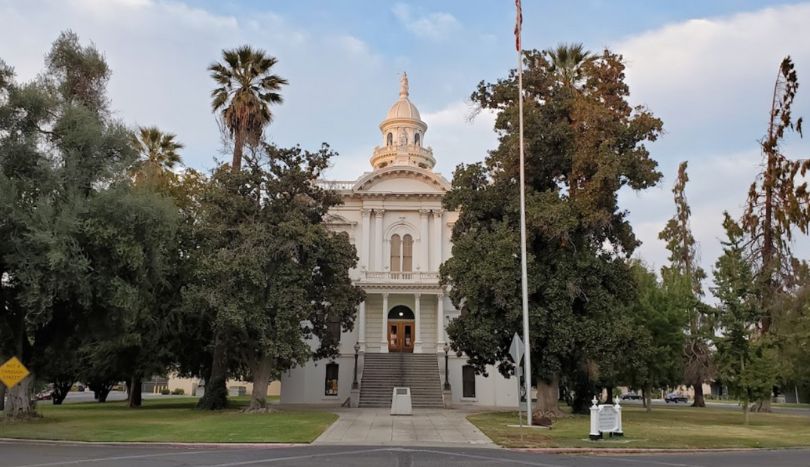 The secret to learning about any city is visiting its well-kept museum. Merced County Courthouse Museum is among the important things to do in Merced that holds the development of the town. Located at the historic courthouse built in 1875, the 8500-square feet museum houses permanent and rotating exhibits.
It depicts the history of Merced County along with the Great Central Valley. This vintage building holds the course of the development of American History. The proud depiction of the archives has county records, photographs, maps, manuscripts, newspapers, and important directories.
2. Morning Hike by the Trails of Lake Yosemite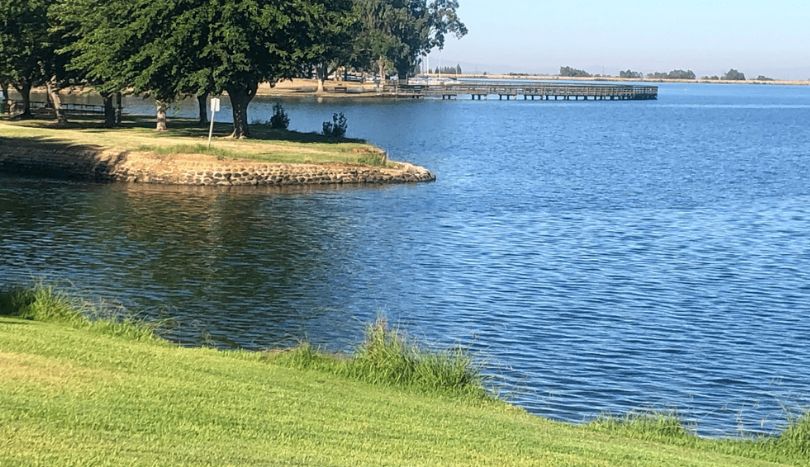 Lake Yosemite is located just 5 miles from downtown Merced and is loved by locals and tourists. The artificial freshwater reservoir is perched at the foothills of Sierra with a picturesque backdrop. Moreover, the fresh and calm environment is fit for relaxing morning hikes and breakfast picnics.
The area by the lake offers several recreational activities featuring picnic tables and barbeque pits. People can be seen doing adventure activities like water skiing and jet skis. Boats and kayaks can be launched along with other floatables. Another unique thing to do in Merced is to swim in the lake.
3. Merced Multicultural Arts Center Serves True to its Name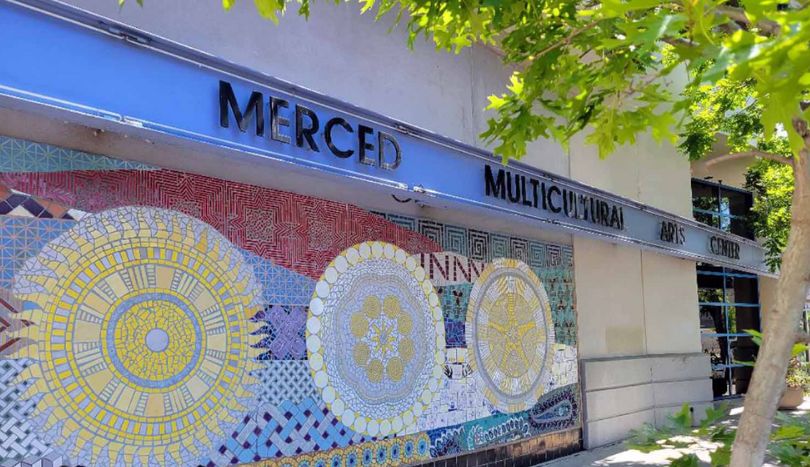 Lovingly termed as MAC, the Multicultural Arts Center began its operations in 1997. Since then it has been a recognized center for arts. MAC has earned its fame by offering classes, organizing events, and creative space, along with four art galleries.
The art galleries have dedicated work and continue to work to represent the best local, regional, statewide, and national artists. A tour around the building will reflect its pillars and motto of preserving culture.
Other prominent Best things to do in Merced California
Enrichment Center
Arbor Gallery
Merced Academy of Dance
Local theater groups
Bear Creek Ukulele Society
LGBTQ+ groups
4. Pair Your Pizza with Fine Wine Selection at Vista Ranch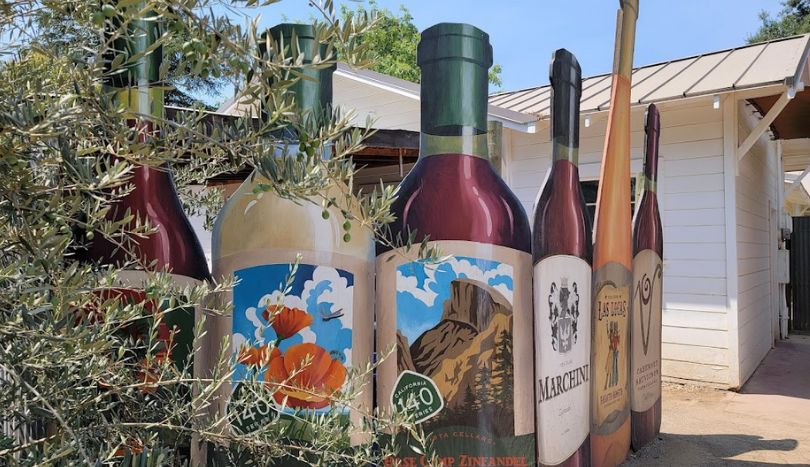 Vista Ranch has gained popularity for its farm environment offering rustic vibes. Every Thursday and Friday the ranch organizes fun evenings at their picnic area. The outdoor restaurant offers wood fire pizzas, classic drinks, and other mouthwatering delicacies right in front of you. Make an online reservation for your date night.
Apart from these fun times under oak tree, Vista Ranch has a fine collection of in-house wines. The five acres of vineyard receives locals and tourists for a lovely time for wine tasting. Their collection includes Red Blend, Chardonnay, Cabernet Sauvignon, Pinot Grigio, Moscato, and other premium collections.
5. Visit the Castle Air Museum to Learn More About Brave Men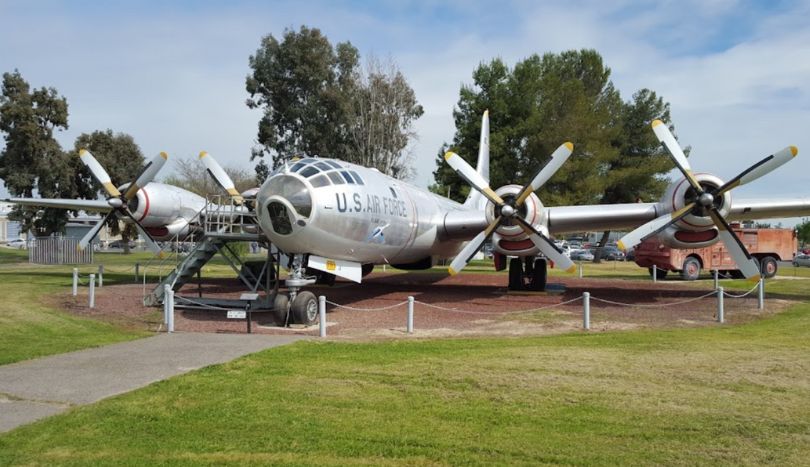 The fascinating collection of the museum highlights the sacrifice of brave heroes. The museum helps visitors to learn about the development of aircraft. The huge collection of military aircraft from World War 2 sheds light on the past. It even preserves modern-day aircraft and solves what to do in Merced.
Castle Air Museum has a commendable job at restoring historically significant aircraft and the outdoor display is a treat to history connoisseurs. The indoor section has a permanent wartime exhibit of memorabilia, Air Force, and Army Corps uniforms.
6. Help Your Kids Mingle with Wilderness at Merced National Wildlife Refuge
Merced National Wildlife Refuge is the best place to visit with your young ones. The curious ones will fall in love with the native grasslands, wetlands, riparian areas, and vernal pools. The refuge encompasses a variety of habitations all year round. The refuge is an exciting thing to do in Merced CA.
For easy sightseeing purposes, there is an auto tour route that has stunning views. Adventure seekers and people craving the essence of wilderness must hike the four natural trails at the refuge. The birds, fishes, reptiles, insects, native flora, and rawest form of nature will heal your mind and soul.
7. Taste Some Organic Food at Merced Fruit Barn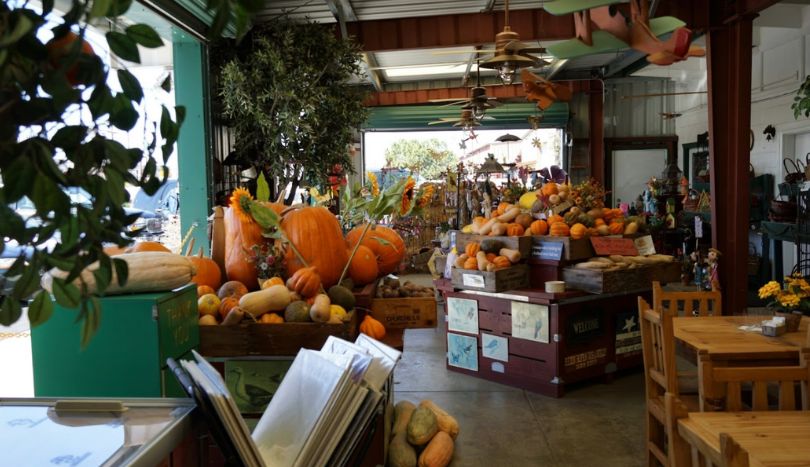 Everyone loves to enjoy their fresh bite of breakfast sourced from the best farm. Merced Fruit Barn offers the people of the city fresh produce. Visit the barn and take a bite of locally grown fresh fruit and things to do in Merced this weekend.
Their farm-fresh deli sandwiches, gourmet ice creams, freshly juiced oranges, and ground coffees are some of the best breakfast options. Also, you can get one of their specially curated gift baskets to gift your loved ones. Make sure to relax at their barnyard picnic area with birds and animals.
8. Merced County Fair will Surely Make you All Happy Inside and Out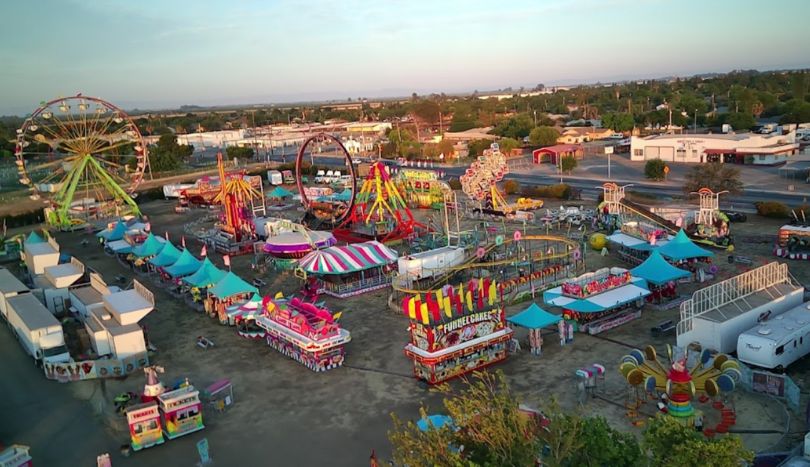 Merced County Fair has had a long history of the carnival since 1891. The first-ever fair was organized to represent the districts of Mariposa and Merced counties. Since then the fair has been the epitome of fun and exciting activities in the area. More than 70,000 people come to the fairground every year to enjoy themselves.
The five-day event assures a fun-packed experience. Several competitions, free entertainment programs, livestock exhibits, art centers, carnivals, and multiple vendors offer delicious fair food. The Merced County Fair promises a true local experience to travelers.
9. Safari Rides at Applegate Park Zoo are Worth All Your Time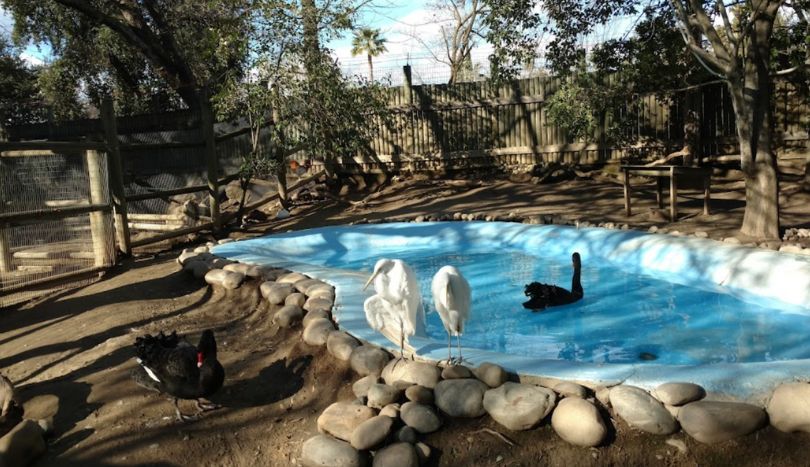 Established in 1962, Applegate Park Zoo is the safe home for several species of wild animals. The zoo promises a fun and educational tour to visitors. When in town, book any of their entry passes for a great day with your kids.
The zoo has curated special tours to cater to the things to do in Merced. The guided tour of the zoo will educate about all the 75 Native California birds, mammals, and reptiles. Moreover, the zoo is involved in the novel cause of accepting rescued animals.
10. Kiwanis Kiddieland: Funzone for Children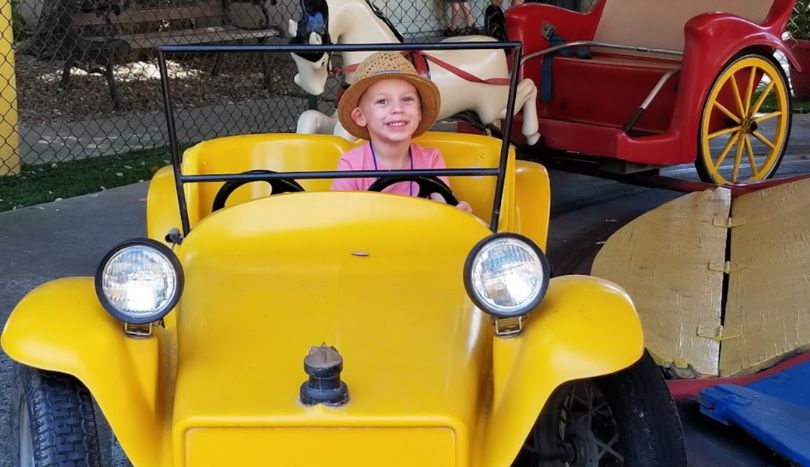 Kiwanis Kiddieland has earned its reputation with a safe and friendly environment since 1957. They have planned the park to offer the feeling of an amusement park setting at an affordable rate. Parents love to see their kids enjoying the fun rides.
Six rides and a snack shack in the park are enough to keep your young ones occupied and you free. Helicopter rides, Roller Coaster, Rocket Ship Rides, and trains are popular among locals. The park is open on weekends and is best for vacations.
11. Rock and Roll at Rockin' Jump Trampoline Park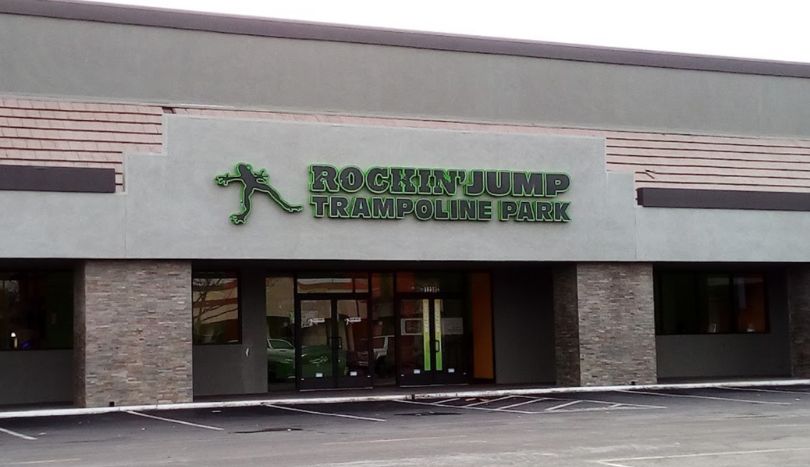 Trampolines light the hearts of people of all age groups. Rockin' Jump Trampoline Park welcomes visitors from all age groups to jump around and fill their hearts with excitement. Popular in the city, the trampoline park has segregated its jump area for the safety of kids.
The open arena in the park has fun things to do in Merced. The area is monitored by their staff and is safe to perform acrobatics. Head to X-Beam to continue your tradition of fighting with your friend at the padded lance. Dodgeball and arcade games promise you full value for your money!
12. Roller Land is Skater's Paradise in Merced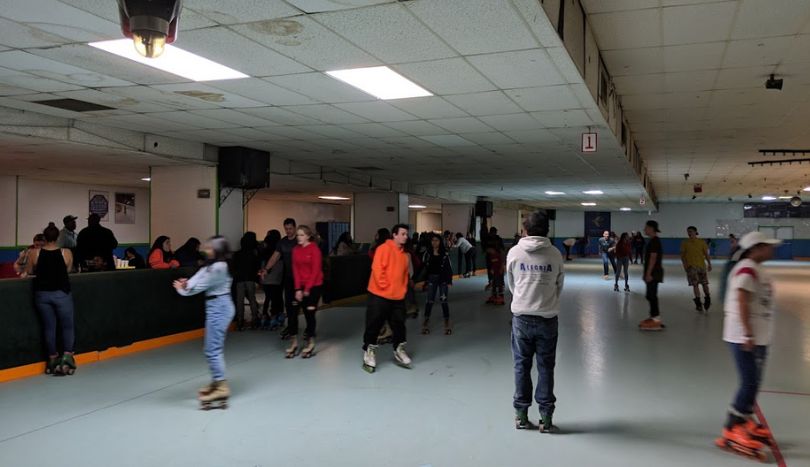 Roller Land is a recreation avenue located to the west of the city. This sports avenue offers a huge arena for roller skaters. Put on your wheels and head to the avenue on Wednesday, Friday, and Saturday. They allow adults on these three days under their public admission program.
Families can plan their Sunday afternoons at Roller Land. The sports center has special slots to accommodate families of 3 or 4 members. Get to skate at special offers and skate with your family after your brunch at a nearby restaurant.
13. Walk Your Fur Baby at Merced Dog Park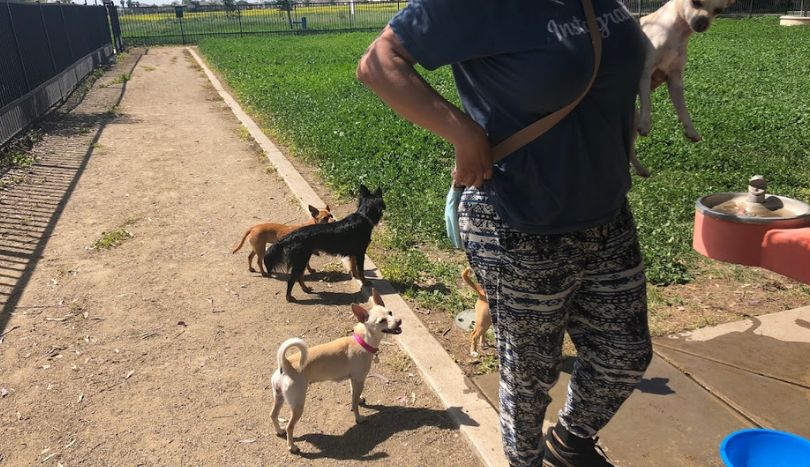 Packed with all basic amenities, this 8-acre dog park is heaven for tourists with pets. It can get tough for your furry friend to be on a leash on vacation. Let parents often wonder what to do in Merced CA. Relive them from the stress at Merced Dog Park.
The park's play area is huge and your dog will love to play fetch or simply run off-leash. The running water zones keep the four-legged visitors hydrated. Moreover, the park is divided based on size to keep your pets safe.
14. A Romantic Walk Around Downtown
Downtown the cities often treasure the best bits. Plan a simple walk in your early days at Merced to explore the authentic side of the town. Downtown has several restaurants, stores, and modern attractions along with restored stores.
Hop on the street to enjoy the street food downtown and shop from vintage stores. It is the best locality to buy souvenirs. This can be a good idea for a romantic evening walk. You may end up enjoying a romantic date at a cute cafe downtown.
15. Mainzer is Worth a Shot For the Classic Architecture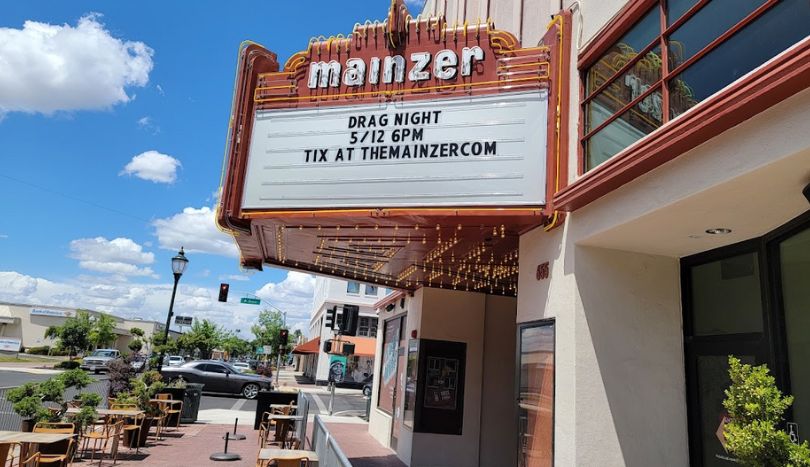 Standing in its full glory in the center of Merced, Manizer was built in the 1920s. It is popularly known as Manizer Theater with elaborate architectural details and owns vintage decor. A movie at this classic theater is one of its kind experiences.
These days it is equipped with modern-day activities in Merced for all types of celebrations. The venue encompasses a full-service restaurant, bar, live music, and games to hang out with your buddies. Play a round of foosball, skeeball, or ping pong and sip seasonal beer paired with bite-sized appetizers.
16. Head to Merced Theater and Catch Their Latest Performance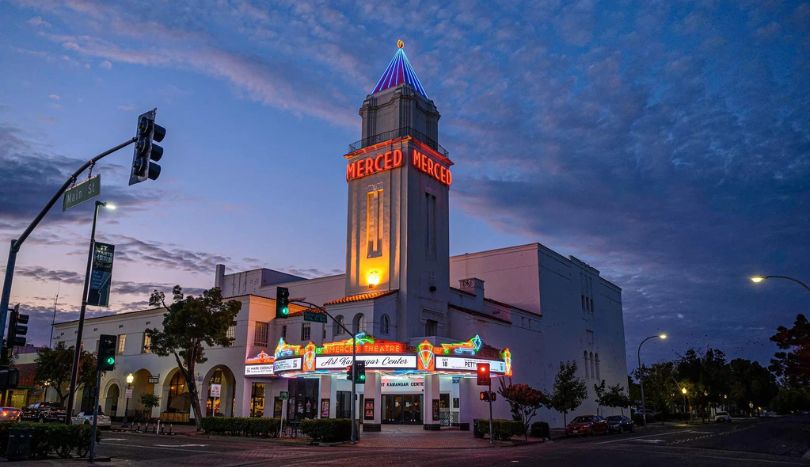 Another historic building in the area, Merced Theater is a glory in itself. Designed by the famous Reid Brothers from San Francisco in 1931, attracts all the attention of travelers. The Spanish architecture of the building and fine details speak for themselves.
Several concerts, live performances, and other events are organized here. When in the city, buy movie tickets and enjoy the big screen. The beauty of the historic building and rich past is a delight. Plan your movie date or catch a live music event with your family here.
17. Kids Discovery Station For Young Minds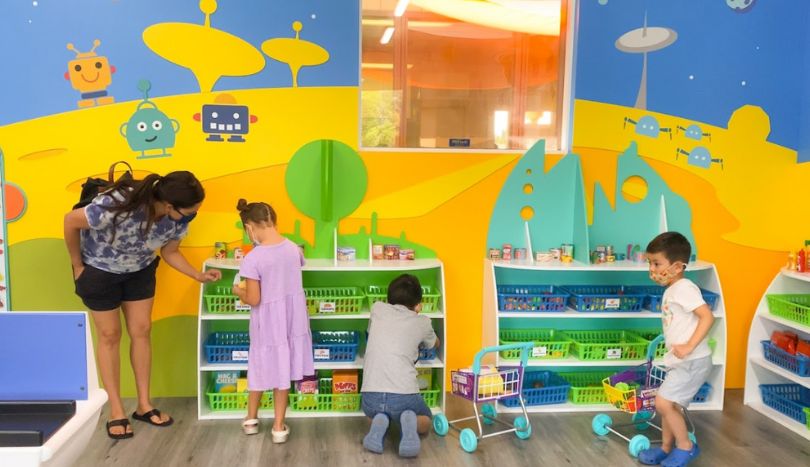 It can be tough to engage your kids on a vacation. Kids Discover Station has got you covered as it is the first ever museum of children in Merced. The organization is dedicated to offering the appropriate environment for children to thrive and has fun things to do in Merced California for kids.
This affordable, creative non-profit organization welcomes young minds to explore their strengths. The outdoor and indoor exhibits are a new doorway for creative thinkers. The unique simulation programs help the children to learn about various professions and encourage creativity and imagination.
18. Theater Geeks Make Your Way to Playhouse Merced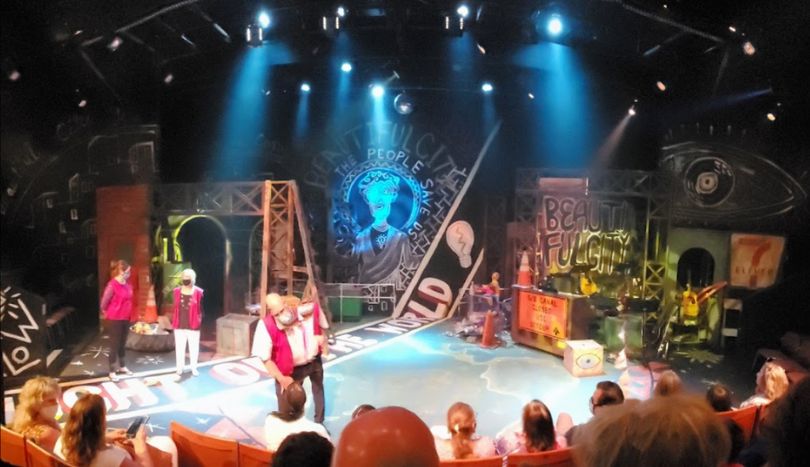 Playhouse Merced is a popular destination for fans of fine arts. They have been offering a phenomenal service for a long time. The talented artists put on great shows for the people of the town or tourists.
There are a variety of shows that are organized at the theater. You must check their schedule to learn more about events when you are in the city. Comedy shows, live music, theatrical adaptations of novels, and musicals are among their strong forte.
19. Early Morning Shopping at Merced Farmer and Flea Market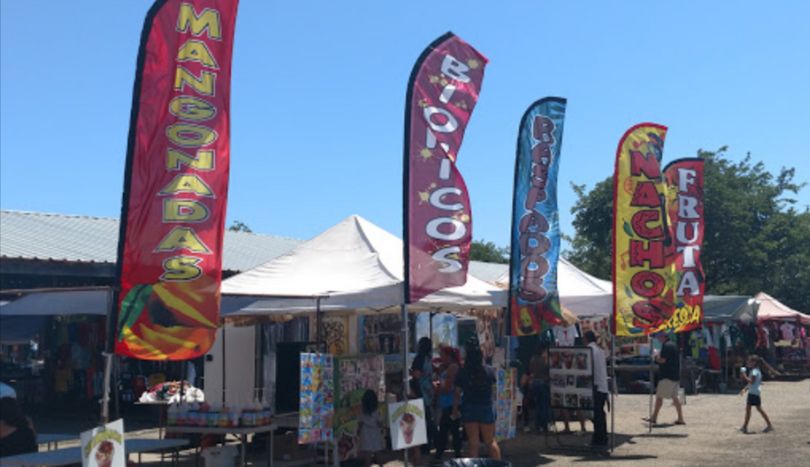 The history of the farmers' market dates back to the 1980s. The need for the market was put forward by the community and hence the market was inaugurated. Merced Farmer and Flea Market have a unique reputation for offering the best things to do in Merced CA.
The thriving market has several kinds of stuff to offer. From fresh vegetables to hand-plucked berries, you will be stunned to find fresh food. Additionally, vendors have set up flea tents with excitingly cheap products. Go to the market early in the morning to avoid the rush and shop to your heart's content.
20. Buy Collectibles from Merced Antique Mall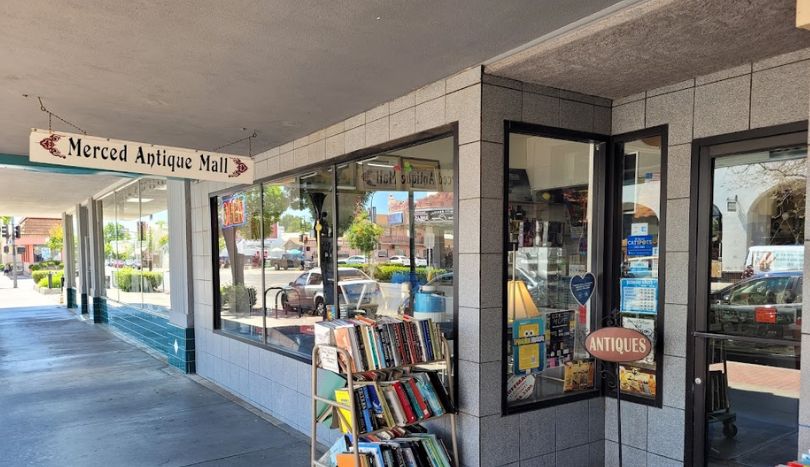 A vintage collection and rare items are the highlights of Merched Antique Mall. Located downtown, the mall receives customers from nearby areas and tourists. They claim to be one of the largest shopping locations in the area with over 7500 sq. fit of collectibles and vintage items.
Shoes, decors, mugs, antique jewelry, and other quirky products can be spotted here. You can head down to the store and spend about an hour scanning the items. Buy your favorite collectible and head to your next activity in Merced.
21. Bibliophiles Have the Chance to Hoard a Second Time Around
For over thirty years, Second Time Around has been serving the people of the city and is a haven for bibliophiles. They strongly believe that "A Room Without Books Is Like A Body Without a Soul". Book lovers get the chance to collect original rare copies at this preloved store.
A whopping number of over 60,000 inventory of the store has stored dreams. You may select your favorite books on your own or ask for assistance from their friendly manager. The best part is that you will be saving the books from going to landfill and a nice margin of discount.
22. Spend Quality Time With Your Family at Fahrens Park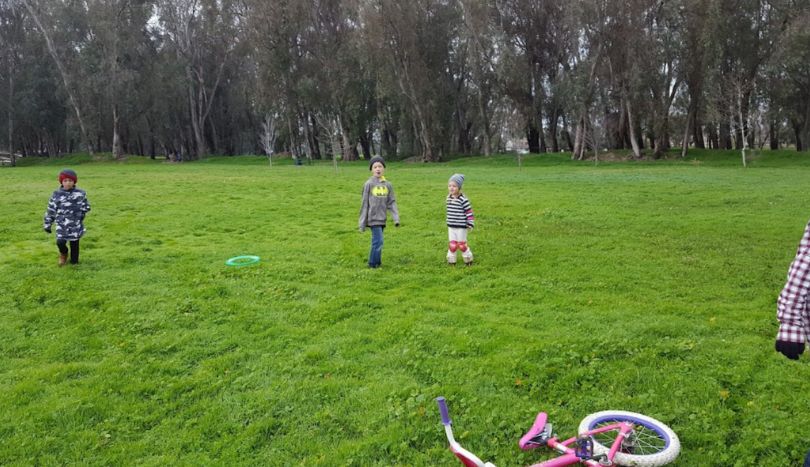 Located within the city limits, Fahrens Park has the best facilities to keep families busy. The location of the park is a plus point and makes it easy to access. This community park has green fields and several plantations to block away the city bustle.
The park is appropriate to spend some laid-back time with your family during vacation and has fun things to do in Merced. The playground, bike path, disc golf course, BBQ grill, picnic tables, and restrooms are the prominent features of the park.
23. Experience Fine-Dining at Rainbird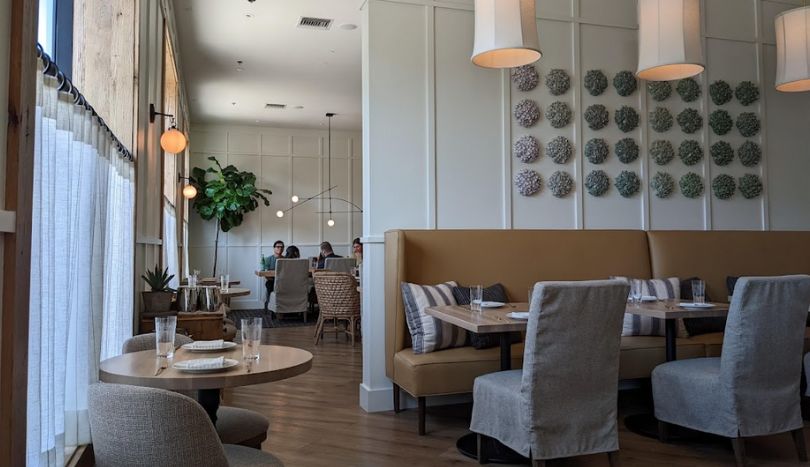 Located in the famous El Capitan Hotel, Rainbird captures Central California's essence and serves the best flavors. They have designed a thought-provoking menu that serves five-course delicious meals. This up-scaled venue is a must-visit to try out some authentic Californian flavors.
The interiors of the restaurant have rich features and Californian artwork that elevate the overall mood. They serve brunch and dinner paired with their win list. Plan your Sunday brunch at Rainbird and experience the luxury treatment.
24. Devour the Best of Italian Recipes at Bella Luna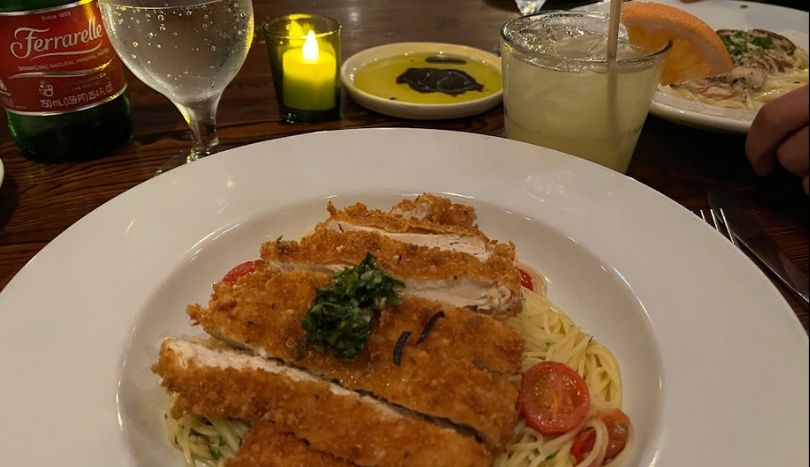 Located downtown, Bella Luna has been the heart of the area since 1995. It proudly endeavors to serve authentic Italian recipes to its guests. The energy, sophistication, and overall excitement of the restaurant set you in a jolly mood while exploring things to do in Merced CA.
Classic Italian recipes made from Valley ingredients with their spin just hit the right cord. They have sincerely used elaborate cooking techniques and all the traditional recipes to serve the best to their guests. Panino Pollo, focaccia, bolognese, margaritas, and other classic Italian dishes are the top highlights of its menu. It has a special dessert menu and takeaways are available
25. Taste the Rustic Flavors of Branding Iron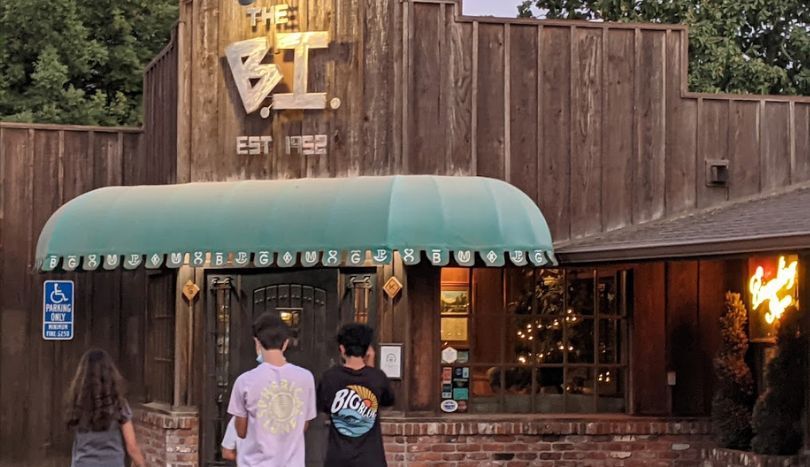 Established in 1952, Branding Iron Restaurant is one of the oldest fine dining avenues in the city. It is reminiscent of Highway 99 and you will see old people often hanging out here. This diner is the perfect place to catch up on untold stories of Merced.
Along with dinner, they are known for the lounge services on Tuesday through Saturday. Their flavorsome dishes are inspired by the Central Valley region and have several specialties. The house specialty is their Special Prime Rib Ovens, rubbed with their special spices and follows their 60-year-old recipe.
26. Red Wine Can Never Go Wrong at Hi-Fi Wine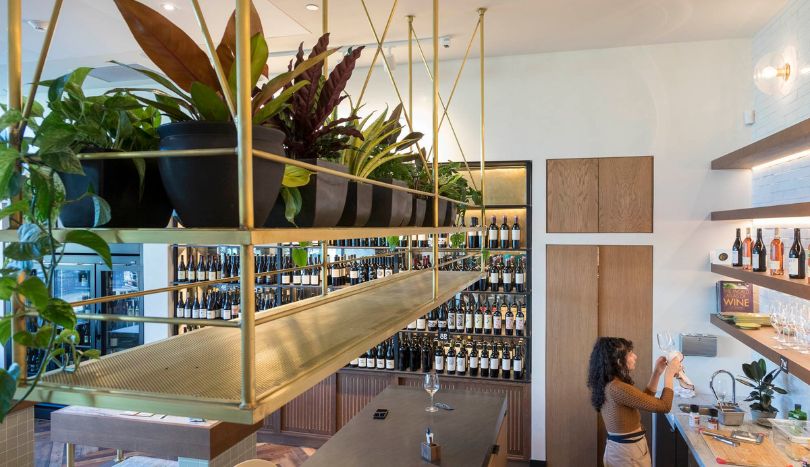 Hi-Fi Wine is a family-owned local wine parlor that has been attracting people looking for activities in Merced. This avenue is perfect for a romantic date or a group of friends who can stop late in the evening. The atmosphere is set beautifully with their generational stereo playing special albums.
The warm environment combined with your favorite wine just gets better with every sip. They have an outstanding collection of wine sourced locally and internationally. They serve the famous West Coast wines, freshly baked bread, and simple pairings, and host tasting events.
27. Chug Down A Pint of Beer at The Cue Spot Billiards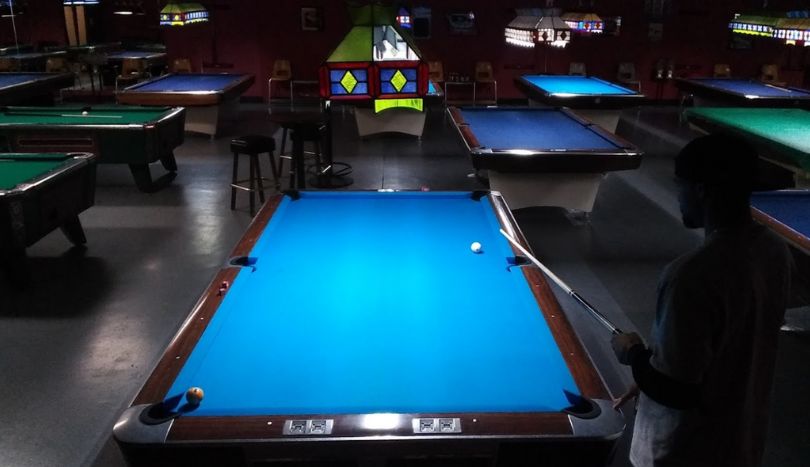 Craft beers are the best thing to experience when on a holiday. The Cue Spot Billiards has been in the corner for quite a while. It combines craft beer with the exciting game of pool. They proudly present over 100 varieties of beer and fun things to do in Merced, California .
The charming atmosphere of the beer station is even appropriate for families. They have two pool tables that measure 16/9 feet and 5/7 feet respectively. Other than the signature game, they have seven T.Vs, a Wi-Fi connection, and a good-quality jukebox. Guests can even play arcade games.
28. Homely Tony's Courtyard Cafe Gives the Next-Door Neighbour Vibes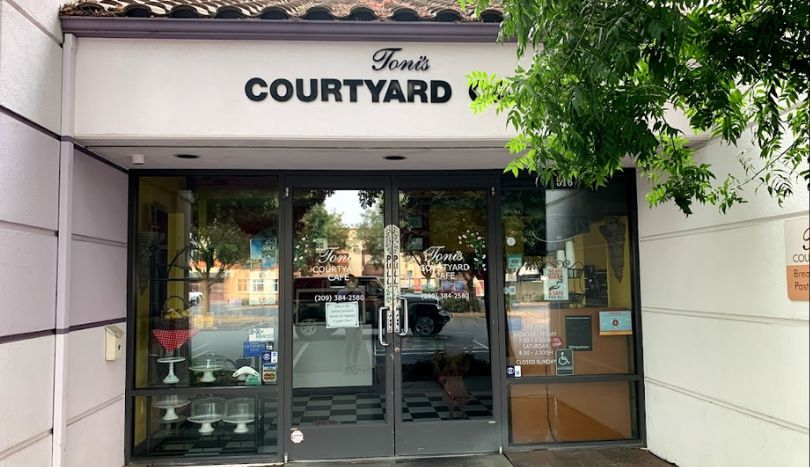 Tony's Courtyard Cafe has the rustic Westamerica vibe to it. The cafe has been operational for a long time and has cracked the code for the best serving cafe in the town. To top it all off, their staff is well-behaved and welcomes every guest with warm gestures.
People have reviewed both its breakfast and dinner menus to be the best after doing thrilling activities in Merced. The Five Star Grilled Cheese sandwich with cheddar, Provolone, Jack, Swiss, and Pepper Jack Cheese combined with fries, is a crowd favorite. Their Cream of Green Chili soup has received much love.
29. Try the Sweet Treats of Yum Yum Donuts
The first ever Yum Yum Donuts was established back in 1971. Since then the bakery has been serving delicious sweet goodies. Your quest for the perfect dessert will be quenched here. The best part of this sweet abode is that it is open 7 days a week.
They have a huge variety of hand-rolled doughnuts, available in multiple flavors. Warm doughnuts come in the flavor of apple spice, banana nut, blueberry, bran, chocolate chip, cranberry orange, cranberry nut, and much more. Other than sweet treats their Deli Sandwiches, and Spicy Drinks are quite famous.
30. Pick Your Favorite Bite at Joe On The Go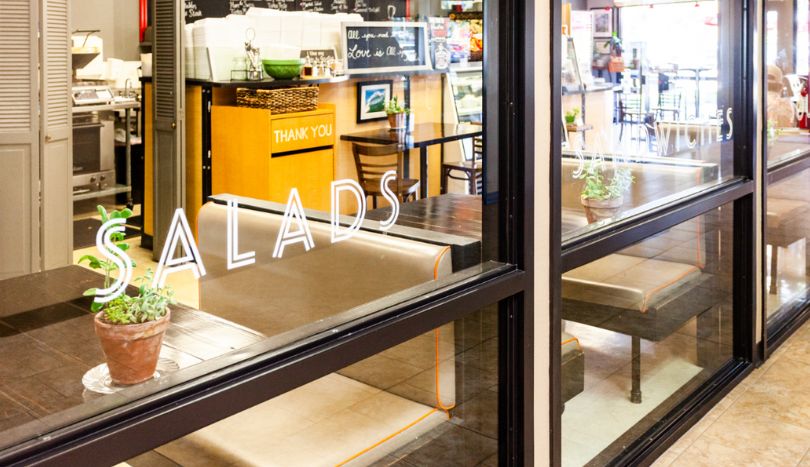 Opened in 2009, Joe On The Go has earned its fair share of fame for must-do things to do in Merced with its consistent service. They are committed to curating recipes with locally sourced fresh ingredients. They have set up a cozy environment with plenty of sitting options.
The cafe has an extensive menu of beverages, sandwiches, freshly baked, lunch, and dinner. Hot beverages include Hot chocolate, Mocha, Cappuccino, Americano, and other specialties. They are even famous for their Turkey Pesto, Ham & Swiss, Joe's Turkey Club, Pecan Chicken, or Egg Salad. Moreover, they have a special dinner on-the-go menu.
Where can Tourists Stay in Merced California?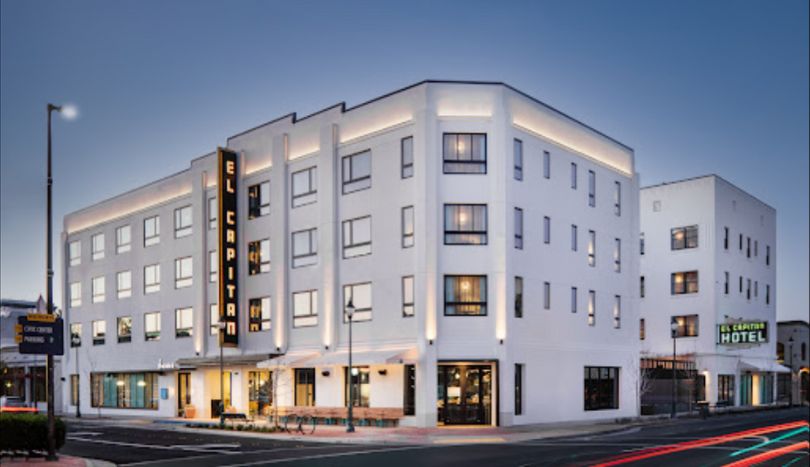 People love to spend stopovers or vacations at Merced. The city has several decent hotels and motels. Rodeway Inn and Ramada Merced are two of the budget options for tourists. Mid-range options include Quality Inn Merced Gateway.
Flexible travelers have the option of top-end properties. So, tourists may book their vacation with premium services available at El Capitan Hotel, Hampton Inn and Suites, and Courtyard by Marriott Merced.
Closing Note
These specific activities have already opened an exciting scope for you to visit the city. Plan your stay and add these activities to do in Merced. Go to the local markets, explore vintage shops, taste the local flavors, take a walk around the city, and interact with locals to get a holistic experience of the city.
See More in California:-