Strawberry, a little town in the woods with unique charm and timeless beauty, is situated near the base of the Mogollon Rim. It is situated in Gila County's northwest corner and is surrounded by Pine to the east and south. The charming rural atmosphere of the small village draws tourists.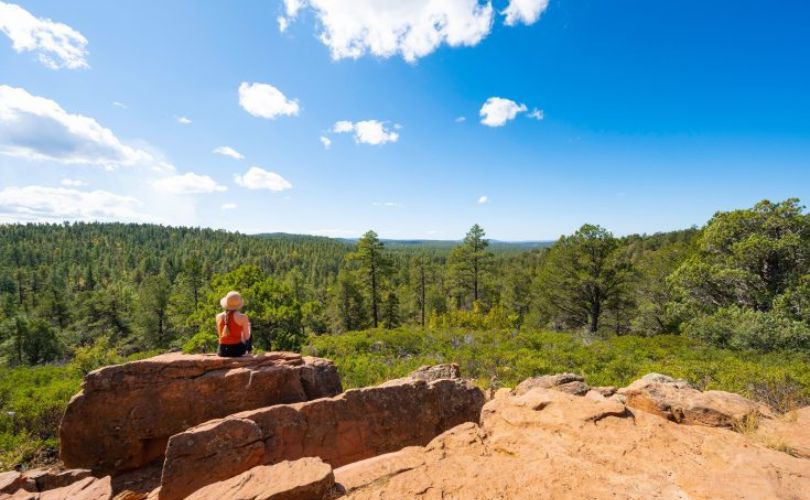 Travelers are drawn by the pine-scented air by the winding roadway, mountain flora and fauna, and rustic homemade food and hearty brews. Everybody can find something to enjoy in the town and its twin city Pine. These 15 things to do in Strawberry, AZ bring out the city's beauty.
What is There to Do in Strawberry AZ?
Strawberry, which is situated at the base of the Mogollon Rim, offers a variety of activities. It offers everything, whether you like enjoying the great outdoors and hiking, seeing historical sites and antiquing, or enjoying delectable cuisine and musical performances.
Its neighbor, Pine, offers additional fun activities. This small village is frequented by tourists, like Strawberry. Travelers are drawn to the town's inviting atmosphere. These Gila County towns offer delightful things to do in Strawberry in Arizona.
1. Valley History at Pine-Strawberry Museum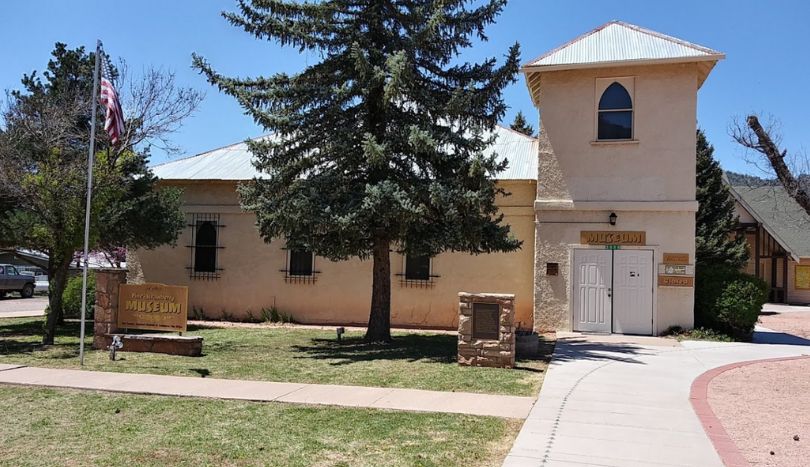 The Pine-Strawberry Museum was established in 1979, to exhibit artifacts that are connected to Pine's antiquity and legacy, as well as those of Strawberry, a twin city. The museum has artifacts from prehistoric times that were uncovered in the Strawberry Valley and Pine. It also exhibits antiques from the early immigrants.
In addition, there are artifacts from the nearby plateau regions that serve as examples of early explorers' tools. Exhibits include wash buckets, cutlery, irons, bowls, and oil lamps. So, the majority of the antiques on display in the museum date back to 1945.
2. Learn the Regional History at Strawberry Schoolhouse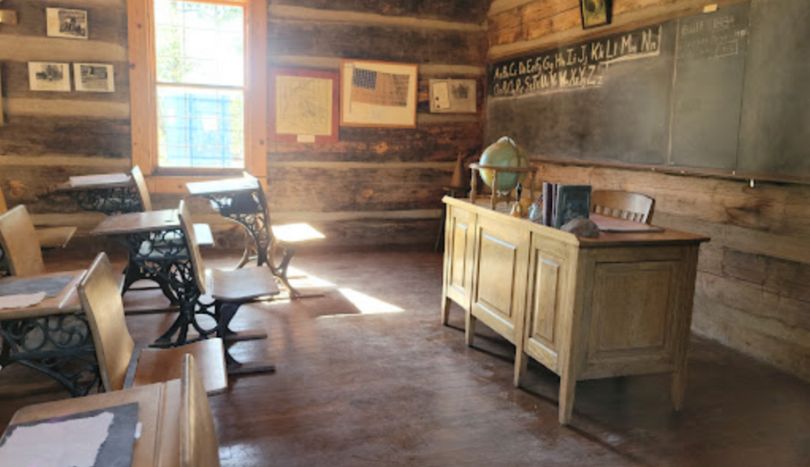 The Strawberry Schoolhouse in downtown Strawberry AZ is a historic one-room schoolhouse situated in the tiny mountain town of Strawberry, Arizona. The Strawberry Schoolhouse, which was constructed in 1885 out of pine logs, is regarded as the "oldest standing schoolhouse in Arizona." Now, it serves as a completely restored regional history museum.
It features an exhibit from a classroom from the late nineteenth century. It was added to the National Register of Historic Places on May 10, 2005. The building is a unique example of a wood schoolhouse from Arizona that has survived the effect of time.
3. Hike the Pine-Strawberry Trail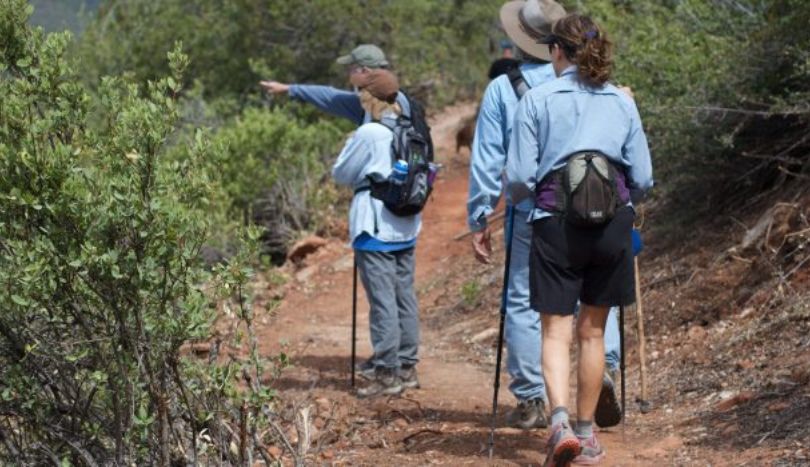 Consider taking this 13.4-km point-to-point path close to Pine, Arizona. It takes an average of 3 hours, and 50 minutes to accomplish this course, which is generally regarded as fairly difficult. This trail is the answer to your query of what to do in Strawberry, AZ.
It is totally common that you'll run across many other hikers, mountain bikers, or runners while hiking this path. The months of March through November are ideal for hiking this route. In some places, dogs are allowed off-leash. This makes the Pine-Strawberry Trail popular among families visiting the town.
4. Sunday Match at The Weekender Bar & Grill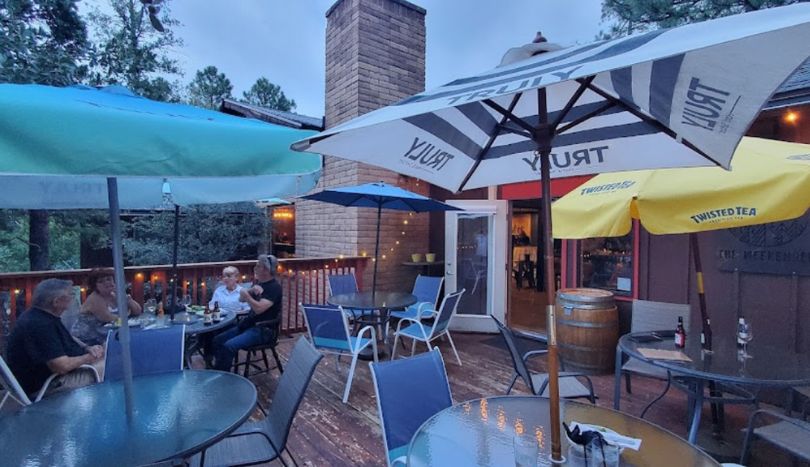 The Weekender Bar & Grill is hidden among the Manzanita and Ponderosa pines. The restaurant's outside seating area adds to the appeal of the delectable cuisine they provide. They cordially invite you to their cabin to enjoy the weekend game. Be sure to add this to things to do in Strawberry in AZ this weekend.
They offer three different kinds of tacos, baked mac 'n cheese, and fish 'n' chips, all of which come with a choice of soup, salad, and one side. Don't forget to sample their grilled pear and brussels sprouts, black and bleu steak salad, corned beef Reuben, and antipasto salad.
5. Make Yourself Cozy at Strawberry Inn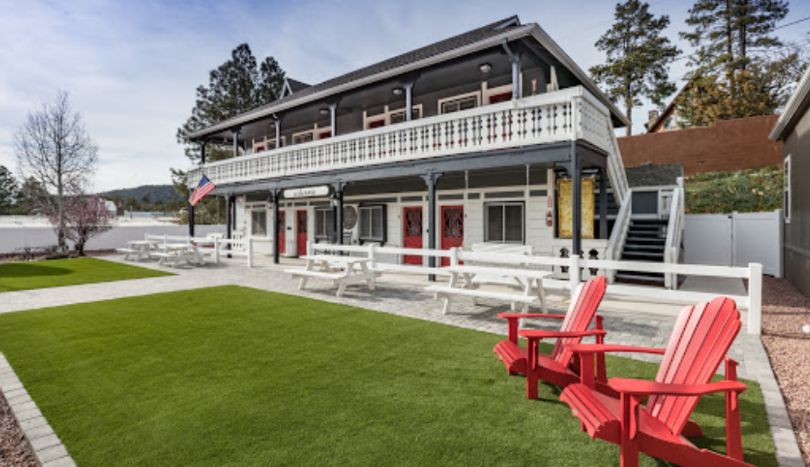 Relax and discover the town while staying at the ever-favorite Strawberry Inn. Windmill Coffee and 12 new little cottages debuted recently at The Inn. The Strawberry Inn has mastered its modern cottage flare with shiplap walls, opulent pillow-top, and linen. Every rental property emanates elegance and charm.
The Guest House, Bunkhouse, Creek Cabin, Inn, and 12 Tiny Cottages are among their several lodging options. The roomy, open-concept Creek Cabin sleeps 4 and has a huge kitchen featuring everything you'll need. It has a laundry room and a heated tub, making it ideal for families.
6. Get Your Dose of Caffeine at Windmill Coffee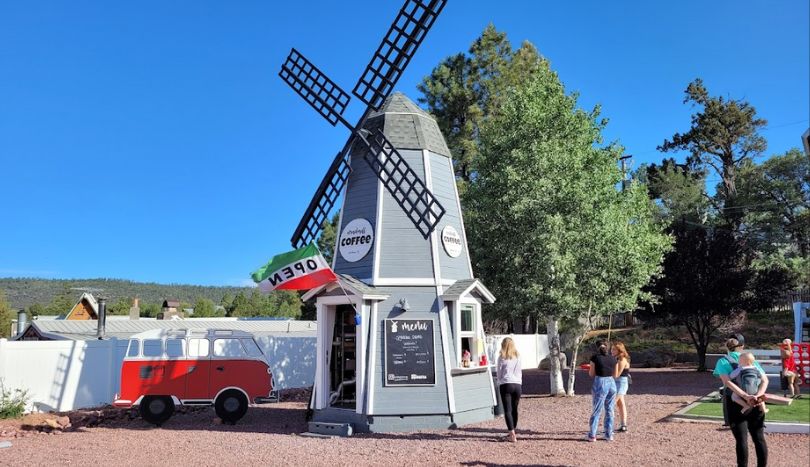 Southern California natives Dan and Marina, who own Windmill Coffee, traveled to the Rim. They are thrilled to set up the business and explore taste variants whilst residing and working in their area now that their desire to own a coffee house has worked out as expected.
Windmill Coffee, in downtown Strawberry AZ takes great pride in operating as a multi-family and multi-generational company. Grab a beverage from their walk-up window and walk down the gorgeous lanes of Strawberry. You can also get a wonderful cup of freshly roasted and ground coffee. Visit Windmill Coffee for an experience of a lifetime.
7. Self-guided Hiking at Tonto National Forest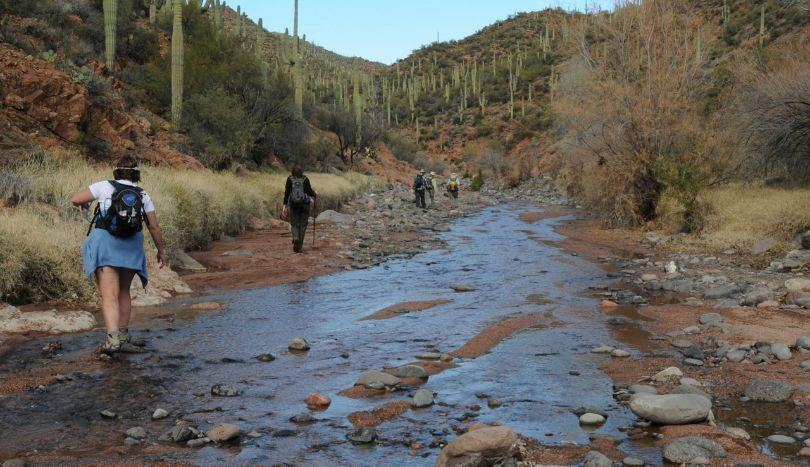 The biggest of Arizona's six nature reserves, the Tonto National Forest has an area of 2,873,200 acres. With heights ranging from 1,400 feet in the Sonoran Desert, the forest provides a variety of landscapes. The Tonto National Forest also serves as the nation's most popular "urban" forest.
National Recreation Trail, Highline Trail runs through the national forest. You may see stunning views of mountains in the distance, wooded slopes, and rimmed canyons. The beauty of the area is enhanced by unusual rock formations and magnificent forests of Ponderosa pine. The track offers several things to do in Strawberry, Arizona.
8. Squeeze in a Short Hike at Bear Foot Trail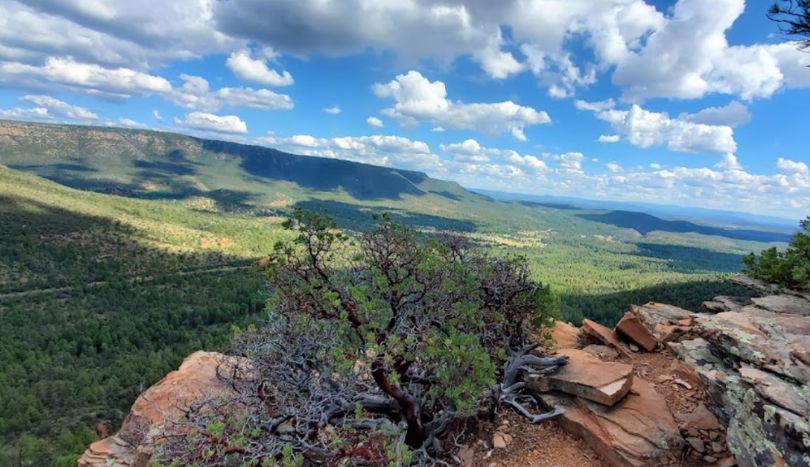 The whole Bear Foot Trail is a superb, well-designed trail with stunning views. The track is just moderately difficult, but because of the various smaller yet significant climbs as well as the rough terrain, it may be physically taxing. Despite a lot of rain, the path soon dries up.
Campers can head to the north of Camp Lomia, as the route now has a good connection to a nice portion of Pine Canyon. All in all, the Pine-Strawberry Track may be connected to this fantastic out-and-back trail and has unexplored things to do in Strawberry, Arizona.
9. Home-cooked Meal at Old County Inn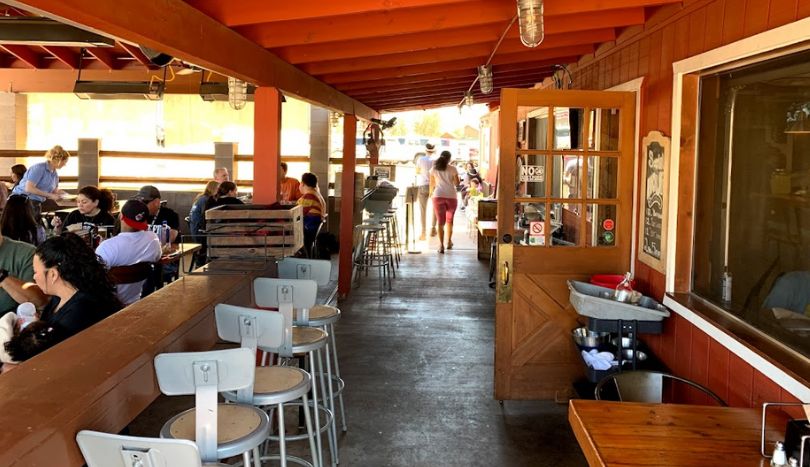 Try the gourmet, fresh cuisine at Old County Inn in Pine. They work hard every day to make delicious meals, such as wood-fired pizzas, with as many locally sourced ingredients as they can. All of the cuisine, from the sausages to the fruit juices, are produced from scratch and are served in large portions.
Their guiding principle is straightforward: delicious, well-prepared food shouldn't be exclusive or pricey. All the delicious creations are meant for everyone to enjoy. They invite visitors to stop by and experience a pint of craft beer, a scrumptious pizza, and the magnificent scenery.
10. Adventure Seekers Must Stop By Pine Creek Rv Park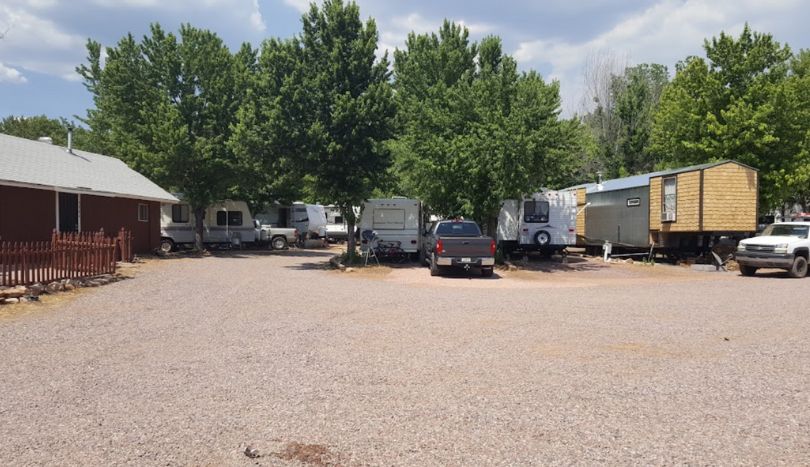 For those looking for adventure in Pine-Strawberry AZ, there is Pine Creek RV Park. They have a packed calendar of activities planned in their untamed park. Pine-Strawberry offers a variety of horseback riding paths to pick from. Even a guided tour is available at Kohl's Ranch Stables.
There are numerous lakes close by where you can go fishing, stand-up paddle boarding, or just float in a kayak. Take a quick plunge in Bear Canyon Lake, Chevelon Lake, or Blue Ridge Reservoir. Additionally, the park offers a few of the most beautiful walks in Arizona's Rim Country.
11. Savor the Italian Flavor at Mamajoe's Italian Grill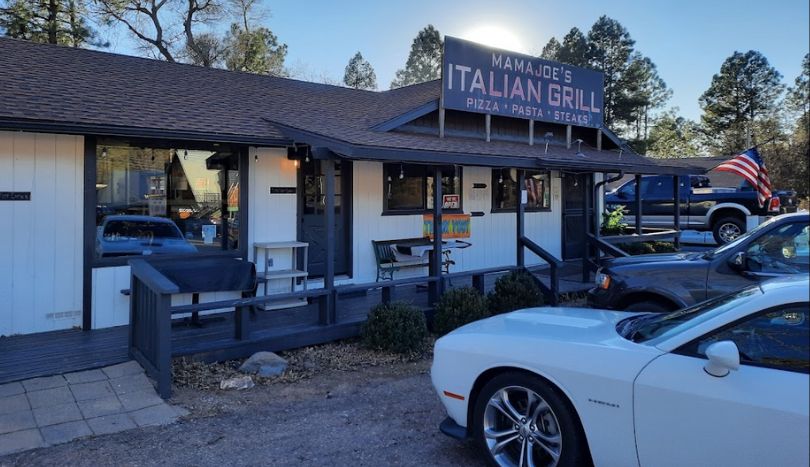 Visit Mamajoe for a taste of authentic Italian cuisine. It is a traditional mom-and-pop restaurant with a focus on delicious food. The restaurant is well-known in the neighborhood for sticking to traditional, genuine Italian dishes. The serving staff is always on time and polite. So, you can get back to your things to do in Strawberry in AZ in no time.
The fettuccine alfredo, ravioli, lasagna, gourmet spaghetti, pizza, and Angus beef steaks are among popular menu items at Mamajoe's. They prepare all of their soups, sauces, and salad dressings. To round off your ideal night, get their homemade dessert. Mamajoe's certainly provides the feeling of a filling supper.
12. Check out the Wide Range of Pies at PIEbar AZ
An ideal location to eat in downtown Strawberry, after a full day of touring is PIEbar AZ. They provide mouthwatering, handmade sweet, and savory empanadas. As they offer new tastes, their menu changes seasonally. Additionally offered are coffee, tiny pies, specialized drinks, and cocktails.
Dutch apple or mixed apple miniature pies are one of their seasonal specialties. You will be overjoyed to see the selection of pies offered here. Consider stopping by to pick up some pies to bring on your trek. On your way back, unwind and have one of their excellent cocktails.
13. Grab a Quick Mexican Bite at Sportsman's Chalet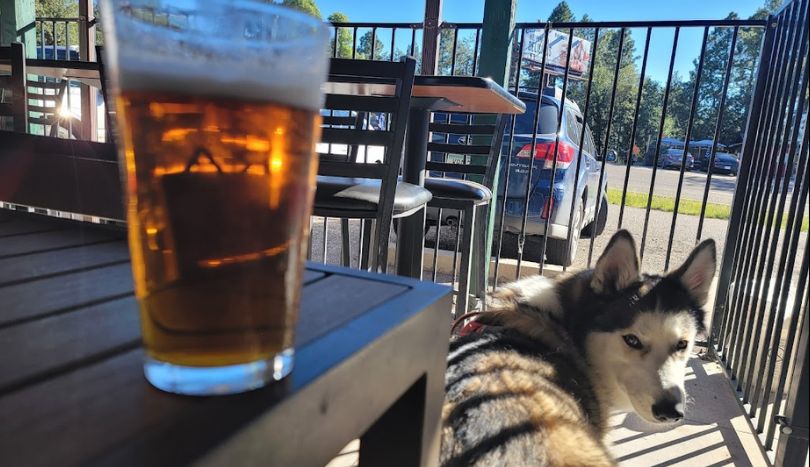 The beautiful covered patio of Sportsman's Chalet is crowded with diners after ticking off things to do in Strawberry AZ. The majority of visitors enjoy the well-prepared elk burgers, poke bowls, fried fish, and special Mexican cuisine at the bar. It is indeed best to sample some good wine or fine beer on tap.
Sportsman Chalet is renowned for its superior customer service and friendly staff who are always eager to help. Visitors at Sportsman's Chalet feel at ease and enjoy themselves, thanks to the cozy ambiance. If you're traveling by Strawberry, stop in for a meal and then something to drink.
14. THAT Brewery: A Place to Relax with Fur Baby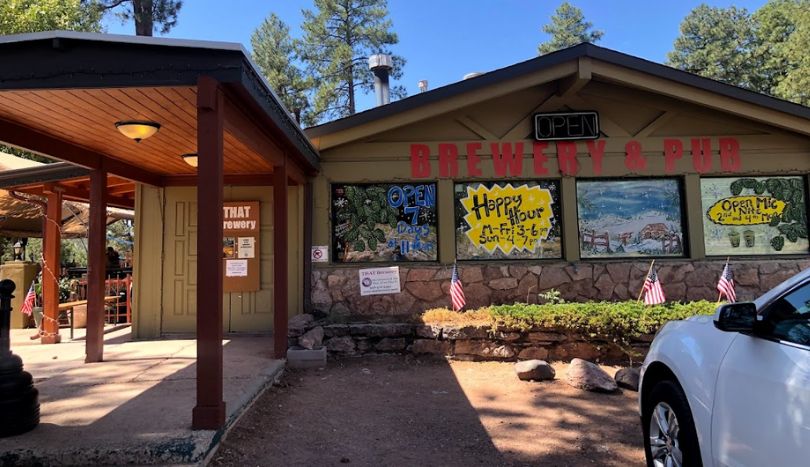 THAT Brewery is open to anyone and everyone, including beer connoisseurs, foodies, nature lovers, mountain bikers, campers, tourists, antique shoppers, and home brewers. It is the official beer of the Arizona National Scenic Trail, which welcomes a varied population of Pine-Strawberry AZ visitors.
Their house-brewed artisan beers, which are matured to perfection, include That Backwoods Blonde, That Strawberry Kiwi Hard Seltzer, Monsoon Mud Stout, Arizona Trail Ale, and Fossil Creek IPA. On their outside patio, unwind with your pet while drinking one of their distinctive beers.
15. Taste the Old Recipes of the Region at Randall House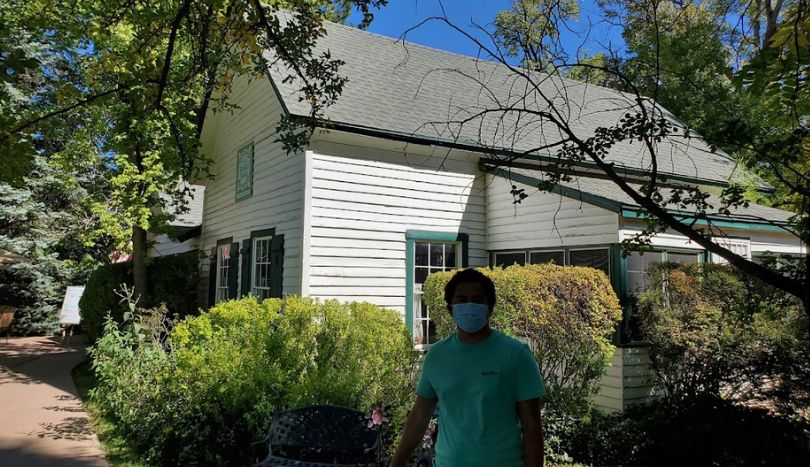 Barbara Frazin, the owner, and the Randall family warmly welcome you to partake in the hospitable legacy with home-baked treats and carefully cooked meals made with farm-fresh fruits and vegetables. Even today, this lovely house is a reflection of years of fun, tasty meals, and generosity.
In addition, Barbara gives a broader sense of cosmopolitanism, thanks to its diverse menu and coffee drinks, which are uncommon in rural Pine-Strawberry AZ. Even locally made ceramics, specialty tea bags, local jams, and wall hangings may be purchased from the restaurant as mementos.
Where can Travelers Stay in Strawberry, AZ?
The Strawberry Inn is situated away from the town center in a lovely area and has one of the nicest ambiances in the area. It is a highly recommended stay in the region with a variety of lodging alternatives.
Other establishments in the region with the finest service delivery are Cabin Sweet Cabin and Lodge at 5600. Consider staying at these locations, while exploring things to do in Strawberry, AZ.
Closing Words,
By visiting the popular tourist sites in Strawberry, Arizona, you can end up making happy memories. The town has numerous outdoor and indoor activities to choose from, as well as delicious restaurants, gift stores, and other distinctive attractions. Plan a trip with your loved ones for an amazing experience!
See More In Arizona:-