Tucked at the foothills of the Blue Ridge Mountains, Dalton is located in Northwest Georgia. It is situated just off Interstate 75 and is the second largest city after Rome, in Northwest Georgia. Dalton is referred to as the Carpet Capital of the World. The city mostly developed after the industrial revolution.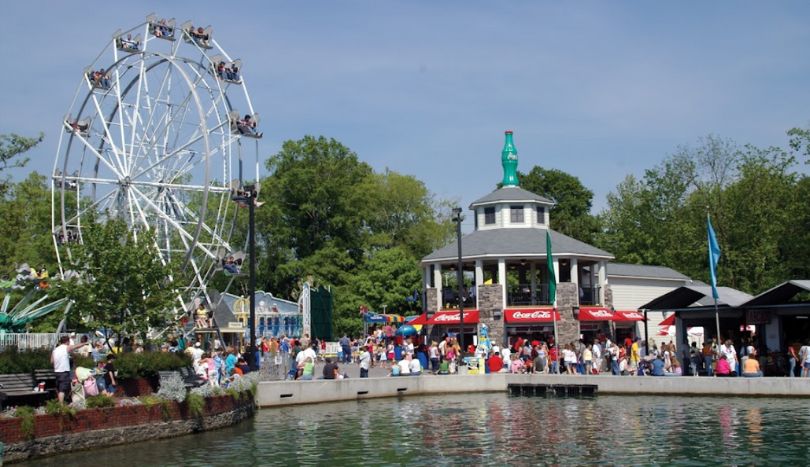 The rich history of the city is embodied in the floor-covering, rugs, and carpet industry. Today there are over 150 carpet plants and home-based carpet industries to preserve the art of turfing. The carpet capital and nearby things to do in Dalton GA are hidden gems to surprise tourists.
What is There To Do in Dalton, GA?
As Dalton is situated near a mountain range, it benefits the visitors. The rocky landscape has several trails for hiking, off-riding, biking, and natural campsites. All the natural parks in and around Dalton City are well equipped to cater to the needs of the visitors.
Modernity led to the establishment of fun amusement parks and arcade game zones. Malls and vintage stores are in abundance to engage tourists. Historically significant buildings and cultural artifacts are well preserved by the local government. So, there is an array of things to do in Dalton, Georgia.
1. Visit Whitfield-Murray Historical Society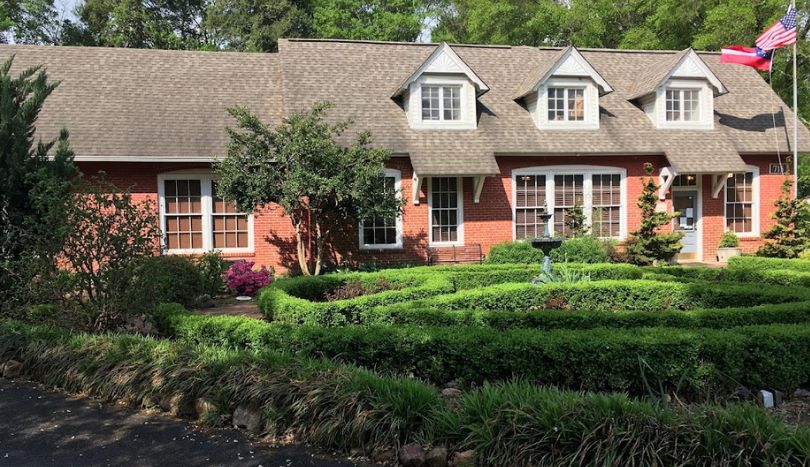 Formed in the late 1950s, the Whitfield-Murray Historical Society has done an excellent job at preserving and promoting historical buildings. It plays a major role in retelling the history of the textile industry in the area. Moreover, it has preserved rare documents, photographs, research materials, local records, and vintage books.
While deciding what to do in Dalton GA, visit historical properties taken care of by the Whitfield-Murray Historical Society are
Vann House
Hamilton House
Huff House
Blunt House
Dug Gap Battle Park
Wright Hotel
Note: Plan a special itinerary to visit all the buildings and learn the history.
2. Pick Fresh Veggies at Downtown Dalton Farmers Market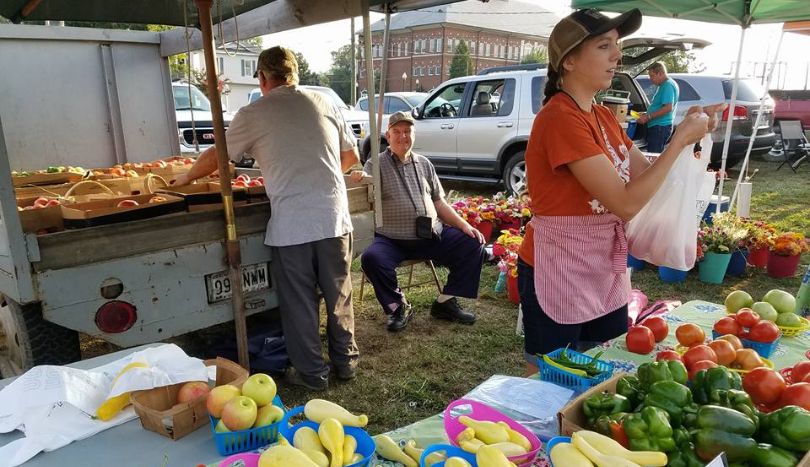 The fresh produce of the area is sold at Downtown Dalton Farmers Market from June to October from Tuesday to Saturday. By any chance, if you are in the city, stop by the market in the morning hours. The fresh produce offers a delightful sight and reflects the down-to-earth nature of localities.
You can take a tour of the market or shop for a few fresh veggies for your BBQ at the nearby park. The vendors also have put up stalls of freshly baked goods that will remind you of your home-cooked meal.
3. Get the Adrenaline Rush at Dalton Falls Fun Center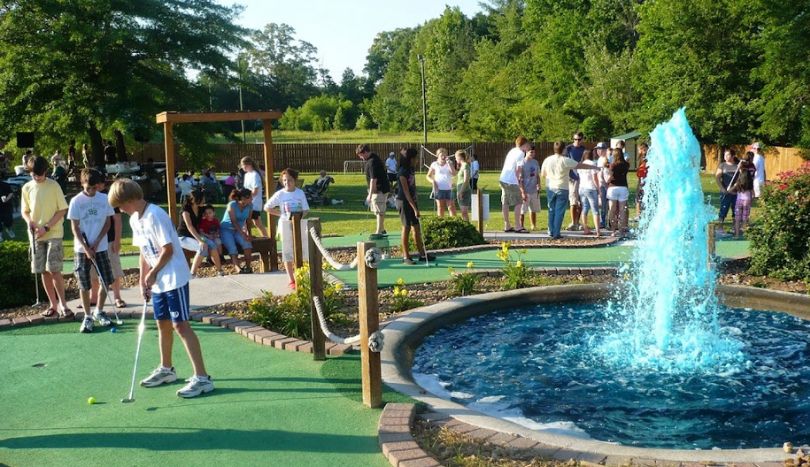 To bond with your family or with your friends, go to the Dalton Falls Fun Center for fun things to do in Dalton GA. This family-owned amusement center has a loyal fan base who often crowd the place and have a lovely time here.
The fun center has a Mini Golf of 27 holes, RC Drift Cars, Laser Tags, and an extensive variety of games in the Virtual Reality Arcade. You can relax in between your fun games and devour their delicious cold treats.
4. Devour Your BBQ Meal at Haig Mill Lake Park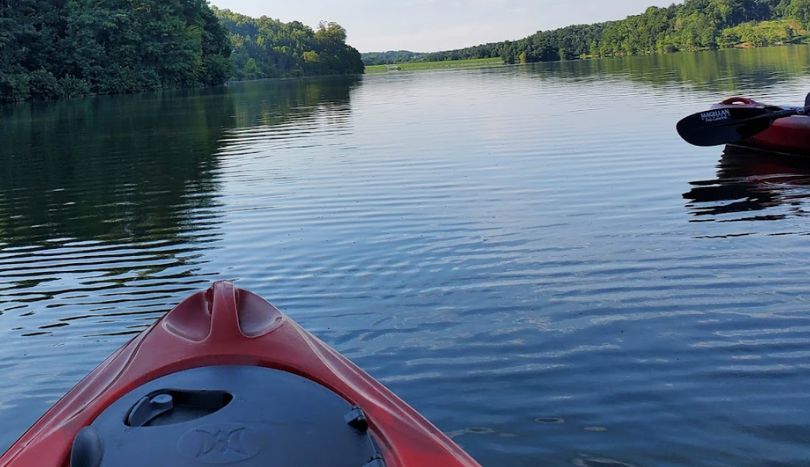 The carpet capital has several outdoor activities for its people. Haig Mill Lake Park promises great views plus adventure. Wooded hiking trails over five miles surround the park from all sides. To top it off there are two piers for canoe and kayak launching as well as for fishing.
The park is perfect for a late afternoon picnic as it features a picnic area, adequate recreational options, a playground, and a public restroom. The park is open from morning till evening and welcomes visitors around the year.
5. Turkish Coffee Admirers Must Go to Cafe Ostro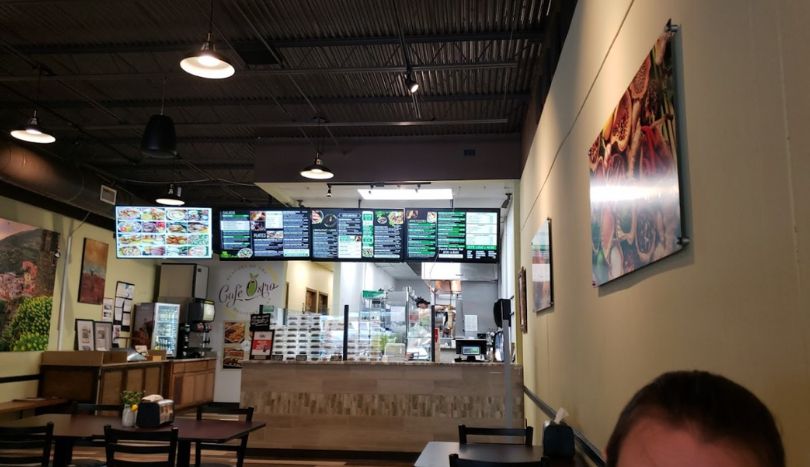 Cafe Ostro is an in-demand family-owned restaurant. The local food corner is an attraction in Dalton GA for its Mediterranean menu and style of making everything from scratch. They have both indoor and outdoor sitting arrangements to accommodate guests.
The menu covers a diverse spectrum of Mediterranean delicacies. Vegans have the option of plant-based recipes. Locals highly recommend visiting Cafe Ostro for its cozy vibe. Order anything of your liking and finish it off with their special Turkish coffee.
6. Vintage Items at Bucket List Antiques & Collectibles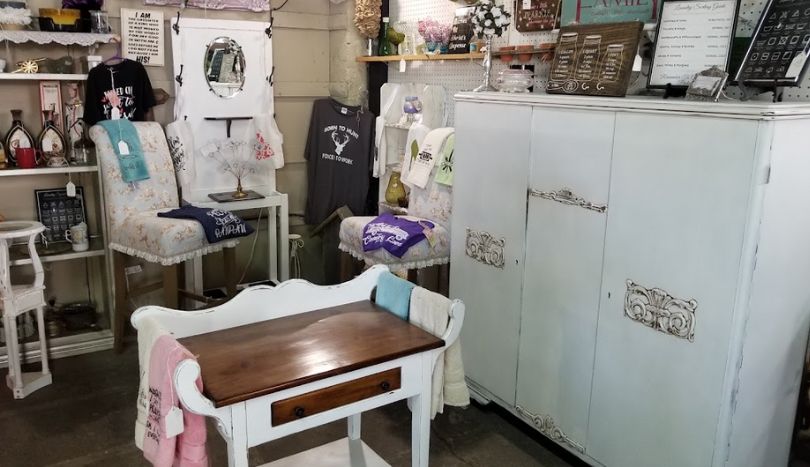 Vintage stores are the appropriate place to collect souvenirs while traveling. Stop by Bucket List Antique & Collectibles to explore their extensive collection of rare and unique items. Mostly, you will find these at a reasonable price and in good condition.
The location of Bucket List Antiques & Collectibles makes it an important Dalton attraction. People often flock to the store to appreciate the beauty of vintage items. You can scan the shop and grab a coffee from a nearby cafe.
7. Theater Geeks Book Your Tickets at Dalton Little Theater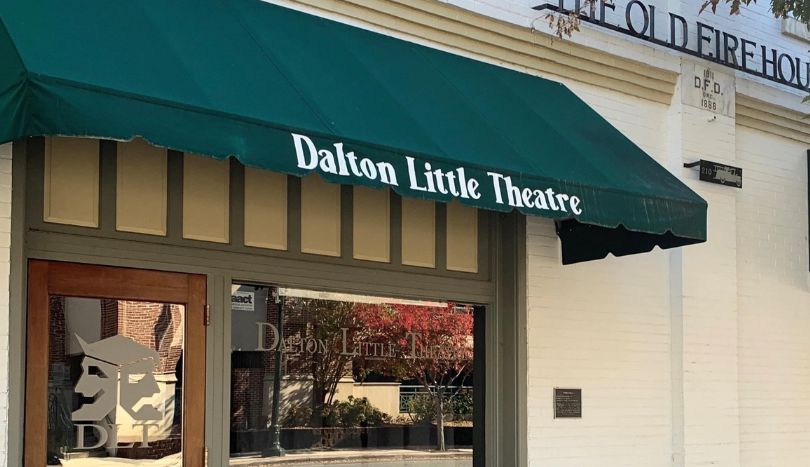 The first ever performance at Dalton Little Theater was documented in 1869. The theater has produced some fine artists and has hosted popular shows. Located on the fun side of the town, makes it the perfect destination for theater geeks.
The theater hosts musicals, plays, and other programs regularly. When you are in the city, check their schedule to book your tickets. The overall environment of the venue can set you in a good mood. So, you have another great thing to do near Dalton GA.
8. Visit the Knowledge Oasis of Dalton: Bandy Heritage Center
Bandy Heritage Center has established its unique identity since its inception in 2008. This heritage center has been working relentlessly to preserve the cultural and historical footprints of Northwest Georgia. It is the one-stop destination for gathering knowledge about the locality.
The Native American exhibit includes the artifacts of the early 1830s and Mississippian culture. The Pioneer Culture section highlights the early settlement of the Appalachian and Northwest Georgia cultures back in the 18th and 19th centuries. Other displays at the heritage center are Civil War, Textile Industry, and Modern Georgia.
Check Out: Things To Do in Covington, GA
9. Lake Winnie Amusement Park: Best Place To Visit Near Dalton GA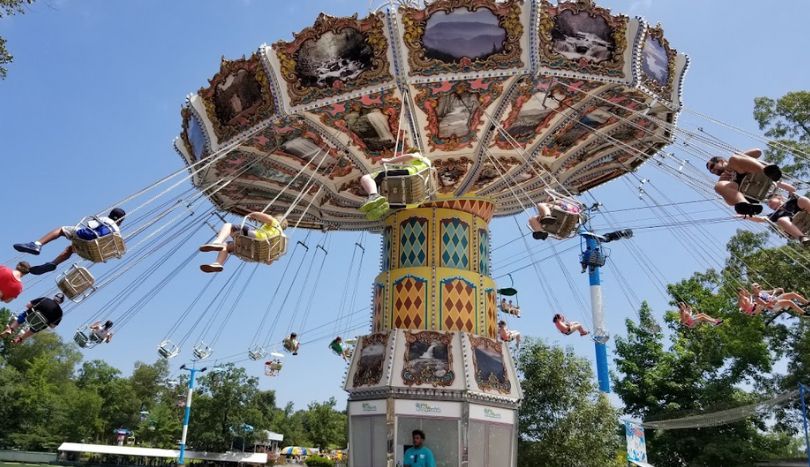 Drive 30 minutes from Dalton City, to reach Lake Winne, Amusement Park. The amusement welcomes people of all ages and has age-appropriate exciting rides and activities. The best part about the amusement park is its regular discounts and coupons for maximum fun.
The kid's section has safe rides that will engage your kids. You can head to the adult zone to make the most out of your time here. The best part about the park is the SOAkya Water park. The water park has additional adventure rides that assure maximum thrill.
10. Contemporary Art of Creative Arts Guild is Unique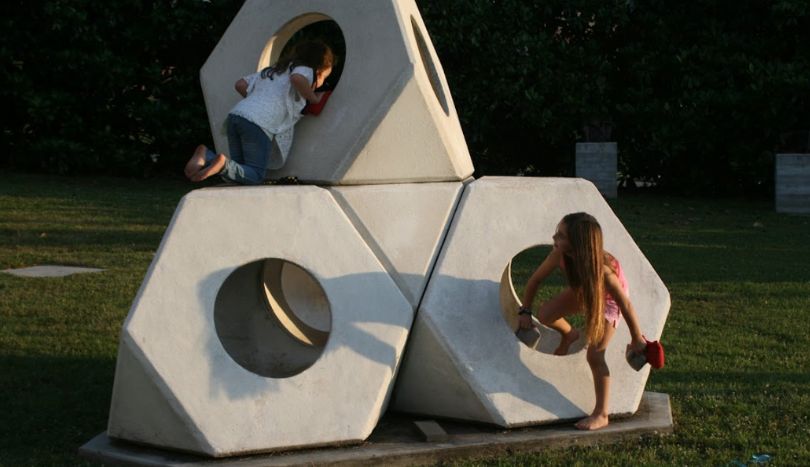 The multi-disciplinary community of the Creative Arts Guild has a long history. The community was established in 1963. Right from the beginning, the Guild offered dance, music, art, and theater classes and honed the skills of several local artists.
Presently, the Guild continues to offer classes and train young minds. Visitors can book tickets to attend their musical performances, theater shows, or concerts. You will always have the option to catch an eventful show or Dalton GA activities. The Guild is a good option to go easy with your itinerary.
11. Your Evening Will Be Sorted at Cherokee Brewing + Pizza Company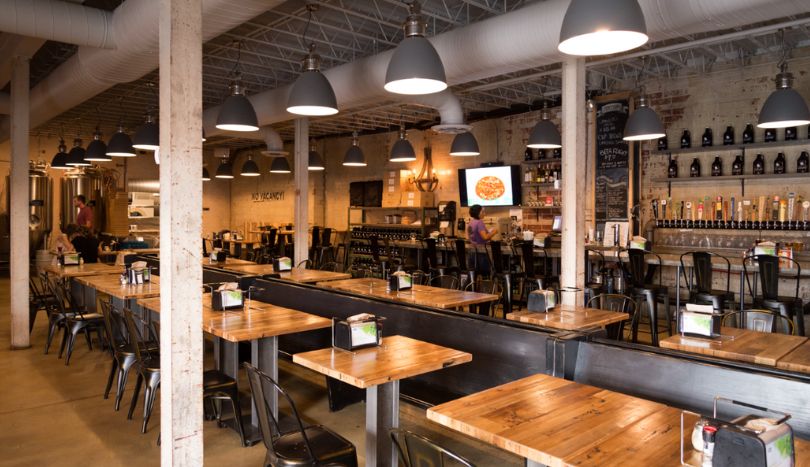 The heavenly combination of beer and pizza has come together successfully at Cherokee Brewing + Pizza Company. They made sure to carry the legacy of this wonderful combination at their high-energy restaurant. The music just amplifies the entire mood and you can have a fun time with your friends.
The place has brought together gourmet pizza and craft beer packed with Southern flavor. Twenty-four taps of beer serve local brews, craft brews, specialty, and classic imports. Pair your pint of beer with freshly baked in-house pizza. You may try their fresh salads, appetizers, or desserts and then decide what to do in Dalton, Georgia.
12. Cyra's Simple Goodness – One-Stop Destination For Organic Food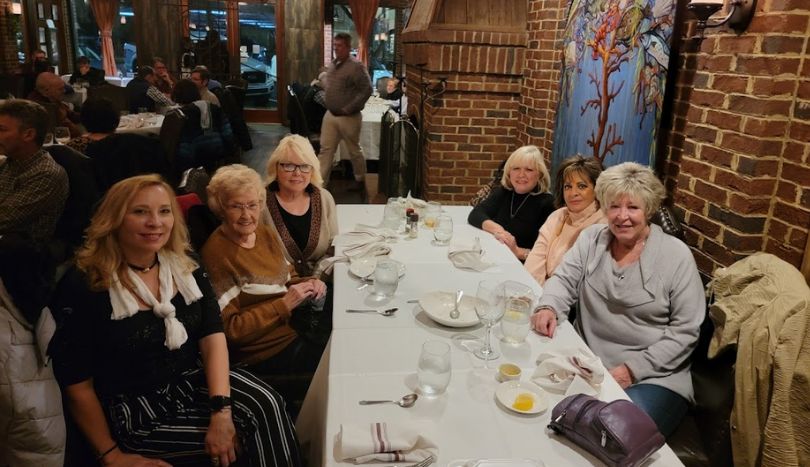 The desire to serve something different from what was already available gave birth to Cyra's Simple Goodness in 2016. The owners made sure to offer something authentic that was free from antibiotics in any meats, euro butter, emulsifiers margarine, hydrogenated oils, preservatives, and pre-cooked food.
At Cyra's, you will find quality food in a relaxing and quiet ambiance. The recipes are prepared authentically with all-natural ingredients like pure cheeses, pure pink Himalayan salt, organic cage-free eggs, or real vanilla beans directly from Madagascar. Hence, you will only taste genuine goodness of flavor.
13. Your Pet Will Love Heritage Point Regional Park
Spread over 300 acres, the park has several softball fields. The park accommodates football fields, picnic shelters, and a turf field for soccer and other things to do in Dalton GA this weekend. The walking trail is perfect for a quiet evening walk or a high-intensity run in the morning. You must plan a brunch spread with your family here.
You will love the green space and will be relaxing after other activities. The highlight of the park is that they allow your four-legged buddy. You can unleash your dog and let them zoom in and out. So, it is a win-win situation for your family and pet.
14. Taste Sunflower Spirit at Dalton Distillery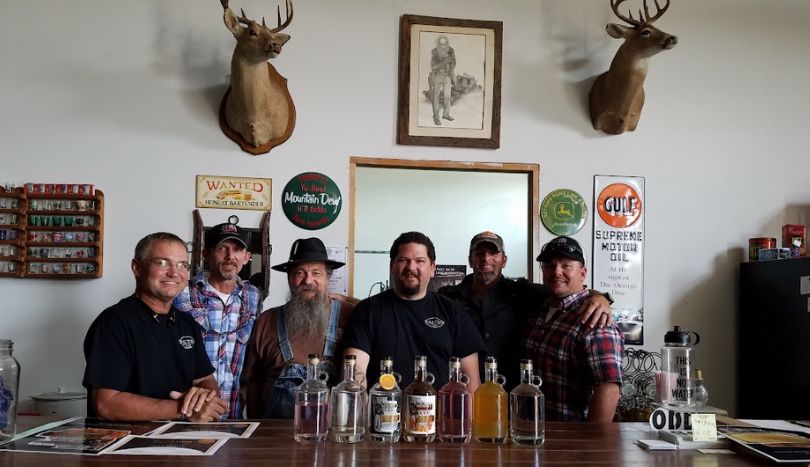 Located in Downtown Dalton, the distillery is one-of-its-kind. They have preserved the original method of brewing the best spirit and have set up a sterilized area to pack these heavenly spirits. When pondering what to do in Dalton, Georgia, you can go to the distillery and taste your favorite spirit paired with bite-sized food.
To date, they follow their family's recipe that is over 100 years for producing Moonshine and Raymond's Reserve. They claim that they are the only ones to produce Sunflower Spirit from corn and malted sunflower seed. Make sure to try their seasonal produce exclusively available at the distillery.
15. Grab a Quick Coffee From Mi Cafecito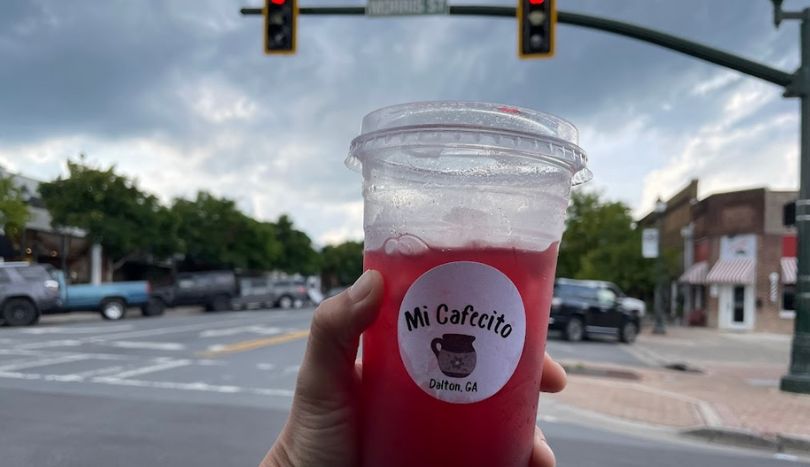 A good travel day calls for a stoppage at a cute little cafe, for delicious food and freshly ground coffee. Mi Cafecito fulfills the criteria to be that place. Stop by the cafe to taste hot lattes and their seasonal sides made in-house.
The staff of the cafe is warm and welcoming. You may ask for recommendations from them before you place your order. Popularly, people seem to enjoy their Cheesecake Mexicano, Gelatina/Jello Cup, Arroz Con Leche, Macarons, Apple sauce, and San Pellegrino.
16. Visit Dave & Pauli's Art Emporium to Know about Local Art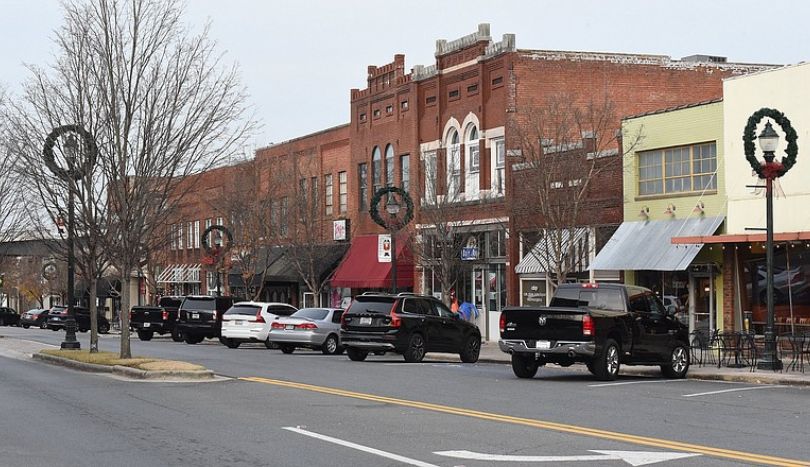 In 2014, the 2800-square-foot Dalton attraction was inaugurated. David and Pauline describe the place to be a creative space and an art studio that has an art gallery to showcase modern art. They aim to showcase the work of local arthritis, photographers, painters, and craftsmen.
The regional art form gets its due respect at the art gallery of the studio. You can visit Dave & Pauli's Art Emporium on Wednesdays or weekends, by appointment. Moreover, they host special exhibits during festivals.
17. Explore the Mount Rachel Hiking and Biking Trail With Friends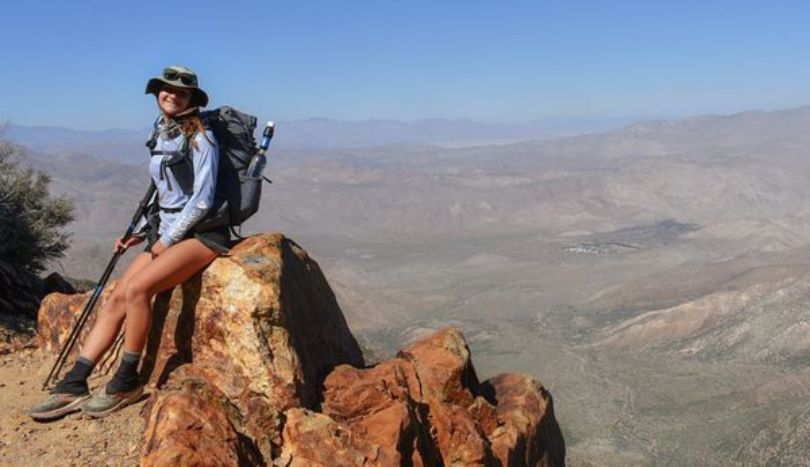 The 1.6-mile walking and biking trail Mount Rachel is a tourist hotspot. People from nearby suburbs come to the trail for recreational Dalton GA activities. The trail is safe for all levels of riders and offers the best views of Dalton.
The top highlight of Mount Rachel is its picnic area. This serves as a good option for the bikers to come with family and relax after biking. Restrooms and shaded areas are a bonus for the visitors. People with RVs can park in the free parking area.
18. Attend a Musical Performance at Burr Performing Arts Park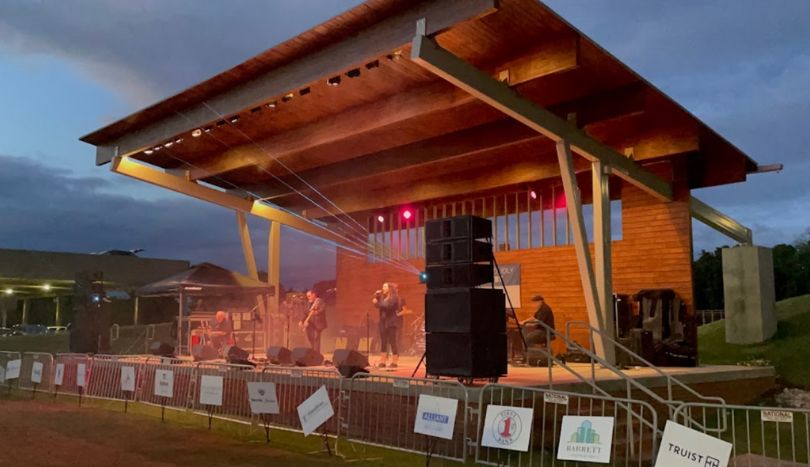 Considered the crown jewel of Dalton, the Burr Performing Arts Park was designed and conceived for organizing fun events as well as hosting cultural events. Since its inception, it has attracted people from all corners of the county.
The park is always booked for fun things to do in Dalton GA. You can visit the official website of the park and check for the latest event and head downtown. Groove at the concert and hog on some delicious food and cold treats available nearby.
19. Catch up With Your Workout at Brookwood Park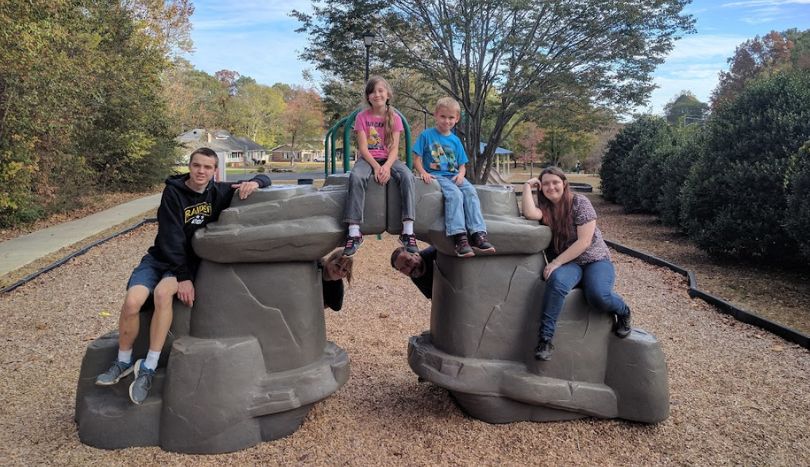 When you are on a holiday, it can be difficult to keep up with your workout regime. But, stay assured when you are in Dalton as it has several public parks with recreational arrangements. Brookwood Park qualifies to be a great location for low-intensity workouts.
The park has a walking track for jogging. Sweat out at their pickleball courts and take a rest at designated rest areas. You can bring your children to play at their designated playground. The park has enough green space to cut you off from the city and offers many things to do in Dalton GA.
20. Refreshing Tea at Common Ground Coffee Shop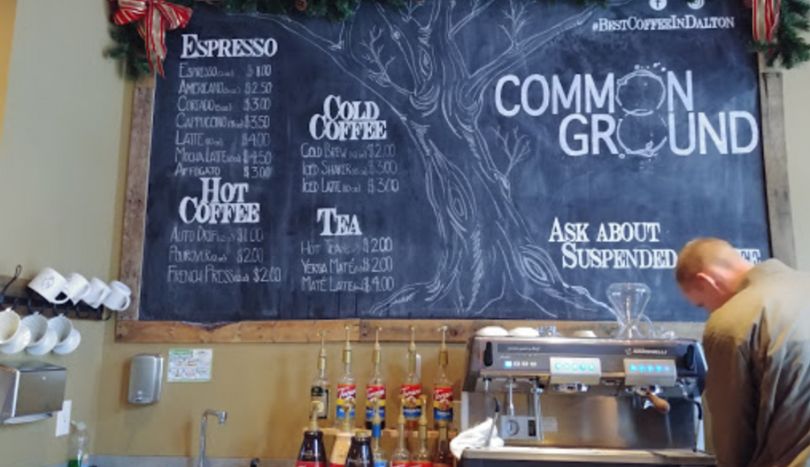 Situated at the heart of Download Dalton, Common Ground Coffee Shop has established a unique identity for itself. They think beyond just serving the best coffee. They look forward to serving memorable experiences and stories with their guests.
As soon as you enter the cafe, you can smell freshly roasted coffee. They will process the roasted beans after you place your order. The caffeine menu includes Drip Coffee, French Press, and Americano. They even have some refreshing drinks like Matcha Lemonade, Chai Tea Latte, Moroccan Jasmine Mint, and Indian Rose Garden.
21. Win Awesome Collectibles and Prizes At The Pier Arcade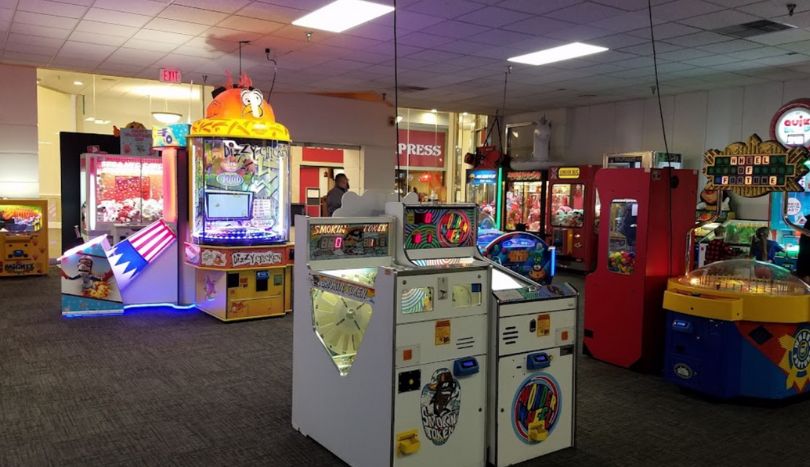 Arcade games are the safest Dalton GA activities to enjoy thrilling games. At The Pier Arcade, you will find several arcade games to play and exciting wins. It is the best location to socialize and compete in multiplayer games with friends and family.
You can have fun at the arcade by following three steps. The first step is to purchase the gameplay in a group and save some extra bucks. Next, play the games and win maximum points. Finally, head over to the counter with your winning points to collect your prize.
22. Rent a Bike and Go To Mountain Biking at Rocky Face Ridge Park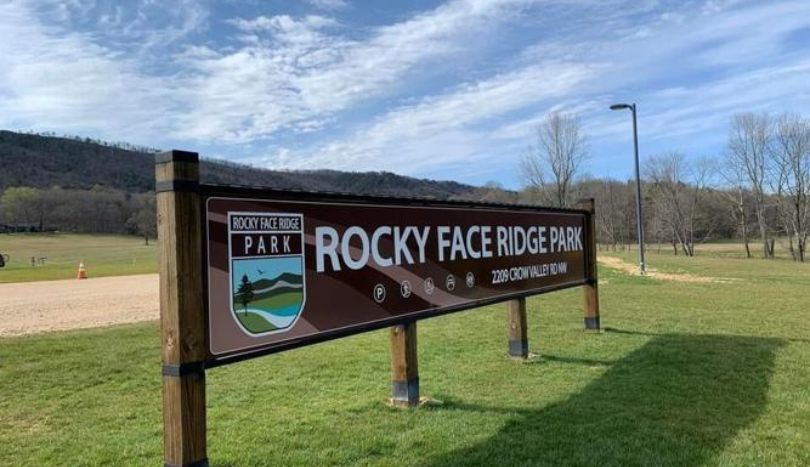 After extensive and meticulous planning, Rocky Face Ridge Park was inaugurated in July 2022. The grand opening was organized at the entrance of the park via Crow Valley Road. The natural park is spread over 1000 acres, and the organizers are proud of its facilities.
The park has marked and unmarked hiking trails, off-road biking trails, and a small lake to put together the natural park. You will reach the location by driving 10 minutes to downtown Dalton. It is a good place to visit near Dalton GA early in the morning to observe the chirping birds.
23. Raisin Woods Mountain Bike Park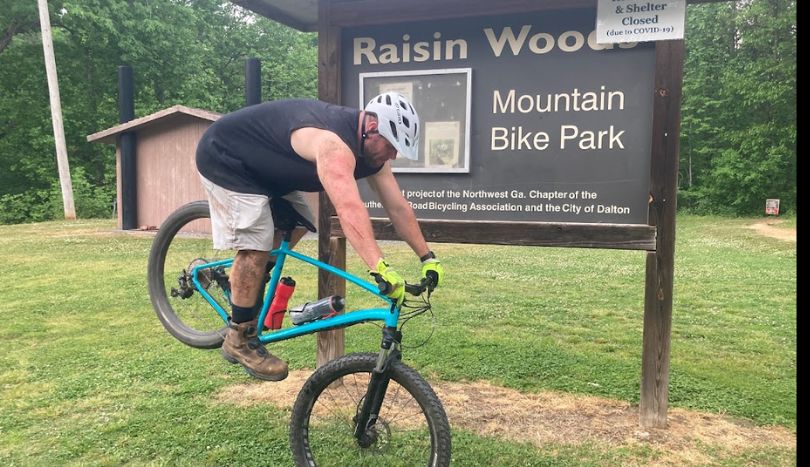 The Raisin Woods Mountain Bike Park is one of the largest biking locations in the area. The park has nine main trails that cover 9.25 miles in total. All the trails seem to intersect at one place or the other. Bikers can cover all the trails for the ultimate adventure.
The biking trails are Bear, Holey Coley, Grizzly, Whitey Titey, Tootie, Gray Ghost holler, Fast and Loud, Spine, Whitey Woo, and Rootie. Other Dalton GA activities are walking down the trails or getting high-intensity jogs done.
24. Practice with Your Kids at Ozone Skate Park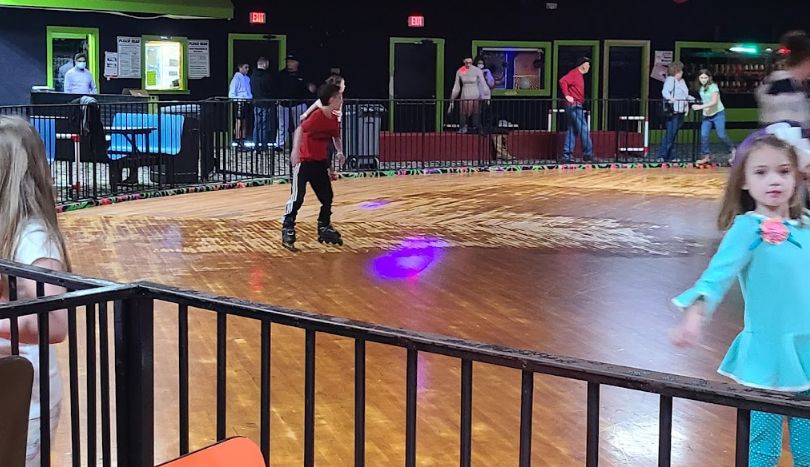 Roller skating is a mid-range adventure best offered at Ozone Skate Park in Dalton. The skate park welcomes visitors with a minimal entry fee and is open throughout the week. You must take your family to blow off some steam.
The park has special offers for kids, families, and groups. So, make sure to check the offers available before purchasing tickets. Take a break and order some pizza, softies, drinks, and refreshments from the food court within the park, and then engage in things to do in Dalton, GA.
25. Explore the All-New VR Games at Just Jump Trampoline Park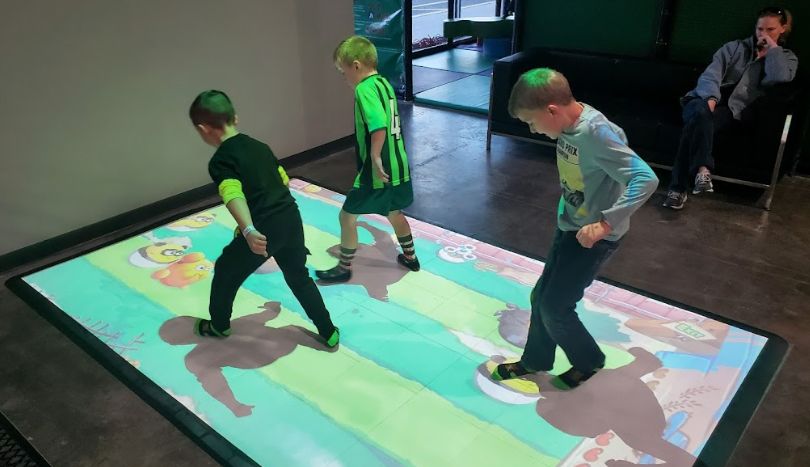 Trampoline parks are ideal spots to engage the entire family. Just Jump Trampoline Park is spread over 23,000 square-foot and has all the exciting games. This fun center has different zones based on age keeping in mind the safety of their young guests.
The main jump arena is supervised by the staff and is safe to perform tricks and stunts. Dodgeball, climbing wall, basketball, and soft airbags are fun arrangements. The arcade has other games to engage young minds. Just Jump has come up with all-new VR games for its fans.
26. Order a Five Course Meal at NATIVE Kitchen & Cocktails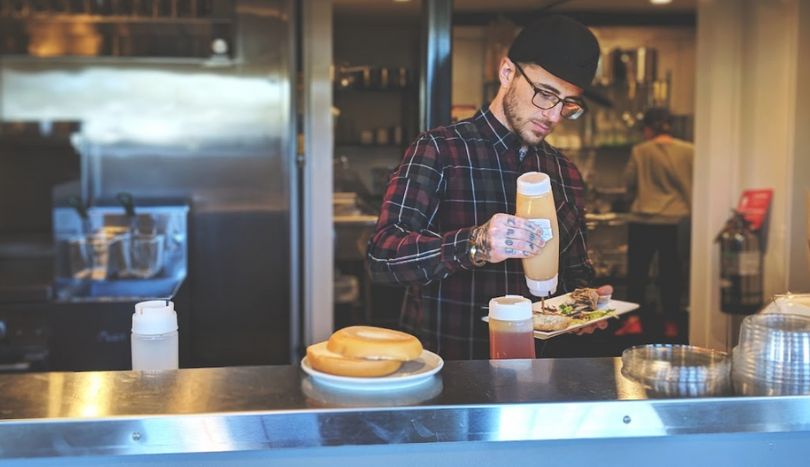 Perched at the North end of the Crown Cotton Mill Complex, NATIVE Kitchen & Cocktails serves the most extensive menu downtown. You can visit this Dalton, GA attraction at any hour and will have a surprising number of items available.
Their main sections of the menu include tea & juice, cocktails, beer & wine, a gluten-free menu, protein overload, sandwiches, salads, special bowls, and a specific menu for lunch & breakfast. They serve from Tuesday to Saturday.
27. Drive to Houston Valley ORV Trails for Off-Riding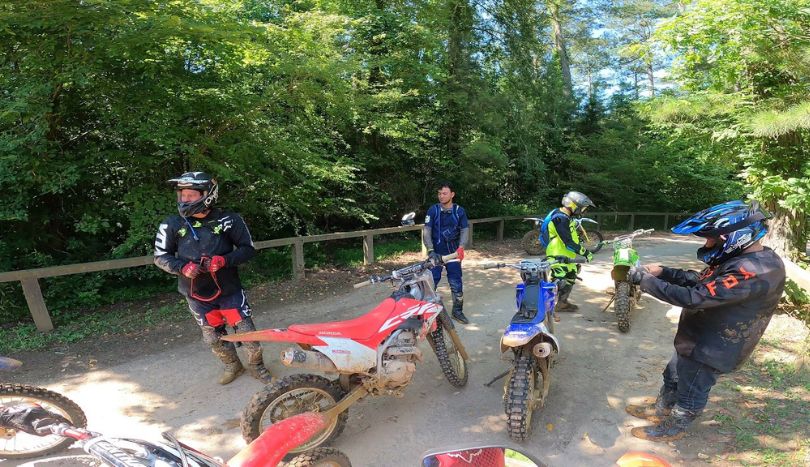 Houston Valley ORV is among the top adventurous places to visit near Dalton, GA. Head to the west of Dalton, and you will find the largest Forest Service OHV system in Georgia. The trails are wooded and are the finest off-road trails, spread over 25 miles.
These motorized trails are segregated on the level of difficulty and can be accessed by amateurs and seasoned riders. The trail system is operational from April to December. You may take your unlicensed drivers and accompany them on the ORV trails for maximum fun.
28. Hit The Bullseye at Big's Axe Throwing
Recognized as the first indoor axe-throwing avenue in Dalton, Big's Axe Throwing has been operating since 2019. They cater to all age groups in their specialized environment. Do not hesitate if you are new to axe throwing, as they have coaches to guide you through your first experience.
Join their leagues and weekly Dalton GA activities with your friends and families to win the bet. Moreover, they have axes less than 3 lbs, which facilitates smooth aiming. Additionally, you can try their range of beer during your break and have a quick lunch from the Mill.
29. The Perfect Cup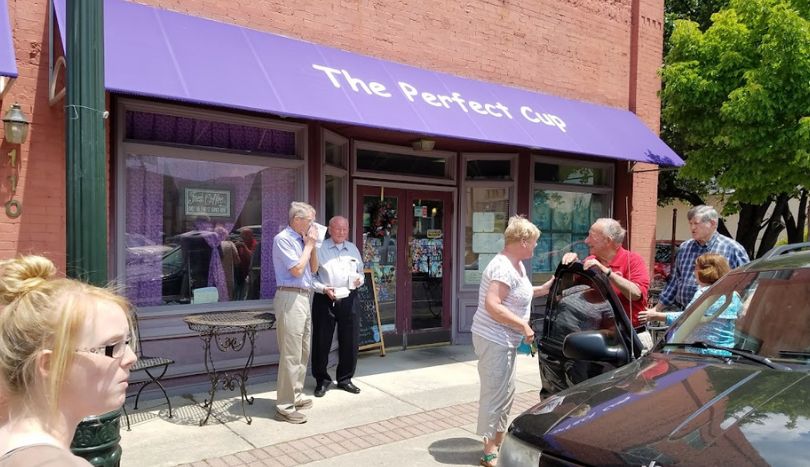 Another hidden gem of the downtown alley is the Perfect Cup. The restaurant is a popular choice of locals and always has a crowd present. Even though many people visit the place, you will find it too airy and open.
The Perfect Cup was awarded Best Sandwiches and Best Place for Lunch by Daily Citizen. You must try their homemade signature soups. Each day you will mind a different soup menu, which is made from scratch. Smoothies, salads, coffees, and sandwiches are other popular picks.
Where to Stay in Dalton, Georgia?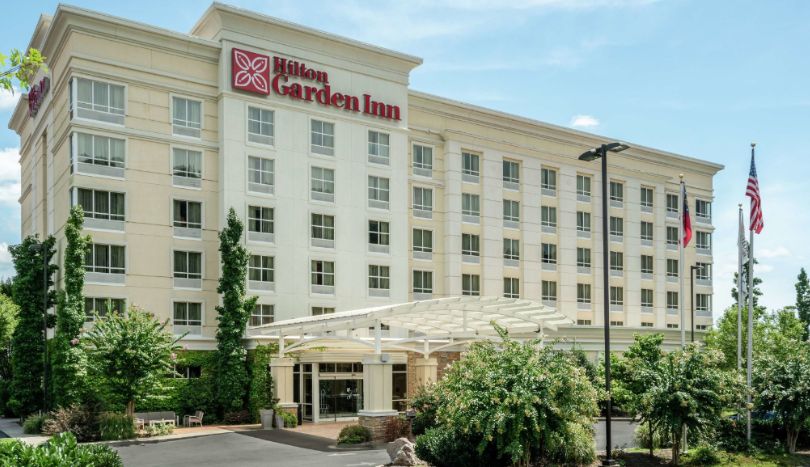 To easily access all the popular Dalton attractions, it is recommended to book your stay in the heart of the city. Hotels in central locations tend to be on the higher price end. Cozy1-Bedroom Cottage in Historic Dalton and Courtyard offers easy access to all parts of the city.
Hilton Garden Inn is one of the most recommended hotels for mid-range budgets. Mostly, people try to stay at budget hotels to spend their money on activities. Quality Inn, Econo Lodge, and Super 8 by Wyndham Dalton will help you save those extra dollars.
All in All,
The above discussion of things to do in Dalton GA is enough to shed light on the exciting and adventurous side of the city. The nature parks within the city limits are best for a digital detox. The quirky arcade games and thrilling biking options are best to engage kids.
Nearby adventure of the city makes it an ideal option for vacation. All in all, time spent in this Northwest Georgian city will be forever etched in your memory.