European settlers to the U.S. founded Covington. As the administrative center for the newly created Newton County, it was formed in 1822. The town of Covington has been named after the War of 1812 hero and U.S. Congressman Leonard Covington, a U.S. Army brigadier general.
Covington has been the favorite shooting location in recent years and is frequently referred to as the "Hollywood of the South." Popular Netflix hits were shot in the historic Covington. Navigate with the help of 28 best things to do in Covington, GA, and make the best use of your time in this lovely city.
What is There To Do in Covington, Georgia? (Guide to Covington)
The present-day seat of Newton county, Covington is a small city in Georgia. The country vibes of the historic district have attracted filmmakers to shoot some of the major hits of the last two decades. Other than movie sets, Covington has its charm.
The downtown city has many award-winning restaurants, souvenir shops, and art galleries. You may plan things to visit nearby areas to truly immerse in Southern culture.
1. Golfer's Paradise: Ashton Hills Golf Club
You can't pass up playing at one of the top public courses. The golf course is situated at the confluence of tradition and innovation. The Ashton Hills Golf Club takes pleasure in offering unique circumstances to golfers to enjoy their match and fun things to do in Covington, GA.
Clean greens and immaculate fairways are just the beginning of what you can see when you arrive. You may play 18 of the best golf holes at their Desmond Muirhead-designed facility. The golf course is spread over 6906 yards and is a paradise for golfers. Swing a stroke or two to know for yourself.
2. Horseback Riding at Falconwood Farms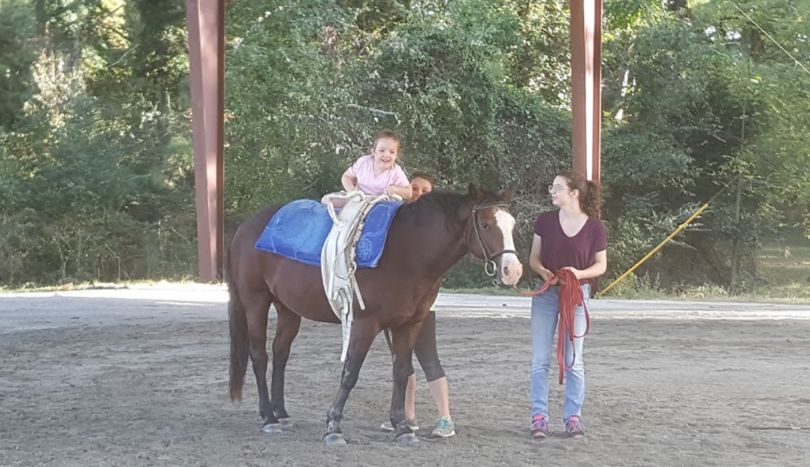 In Covington, Georgia, on 80 rolling acres of pasture, Falconwood Farms is a family-run equestrian facility. If horseback riding has ever interested you, Falconwood is your destination. It is located just by the city limits making it easy to access for visitors. This massive farm has the standard 300 ft-long arenas along with a Hunter Jumper course.
The Georgia Horse Archers are this amazing farm's newest addition. They have been recognized with pride as a Horse Archery USA official associate club. Mounted archery is gaining popularity among things to do in Covington, in Georgia.
3. Take the Movie Trolley Tour For Favorite Television Show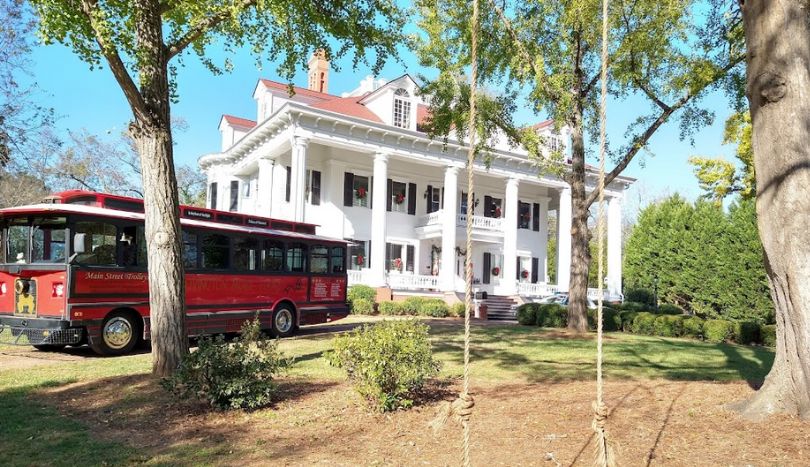 It is no secret that Covington is the shooting location of all your favorite television series. Trolley Tour takes you on the ride to visit live sets of your favorite movies and explore more than 40 filming locations.
Place yourself where Carrol O'Conner did when he served as Sparta's police chief. Watch Dukes of Hazzard see where the Duke brothers jumped General Lee. Go to all Vampire Diaries-related homes, and learn about the production's backstories. Learn about the history and the past while touring some of Covington, Georgia attractions.
4. Buy Some Vintage Tea Sets from English Tea Room & Eatery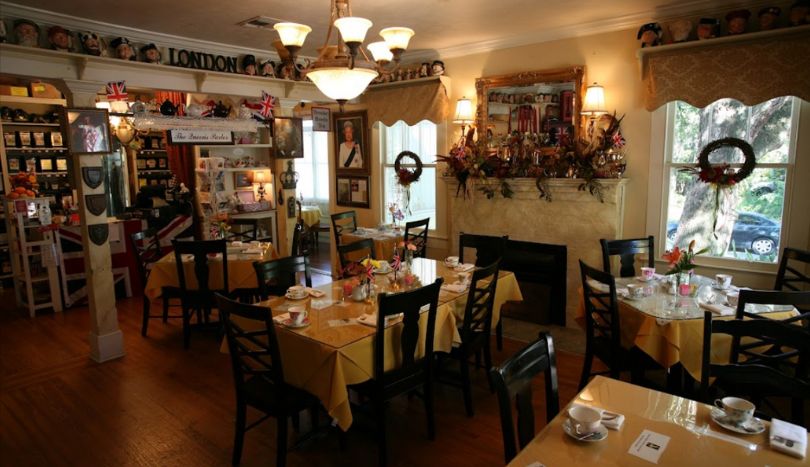 English Tea Room & Eatery is the most classic English tea room hosting special events, breakfast, lunch, and brunch in Covington. This lovely cottage has earned its reputation for its vast range of tea. They serve the most authentic shepherd's pie, sandwiches, salads, and soup.
It is best to get reservations due to their popularity. Comb through their English tea sets and mugs, accessories, and souvenirs available at their gift shop. You may love their cream teas paired with freshly baked, homemade scones and devon clotted cream.
5. Leisurely Strokes at The Oaks Course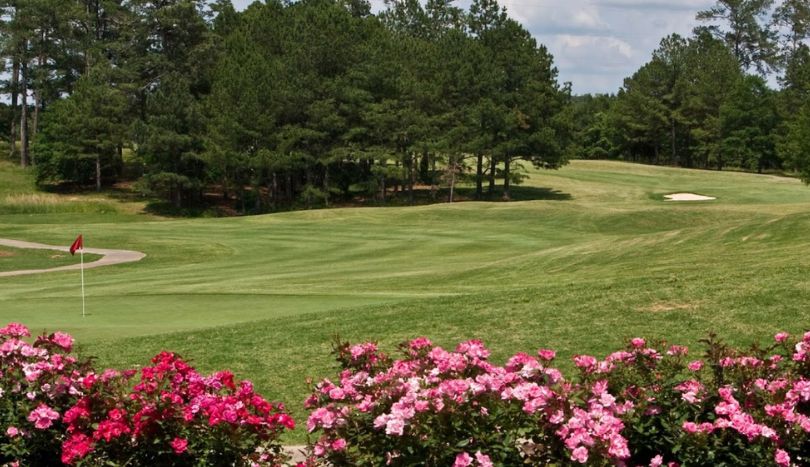 Nestled beneath the stately oaks, The Oaks Golf Course is the center for Covington GA activities. Anyone can experience unmatched southern hospitality amidst the pristine natural beauty. You may stop by for lunch, business, or a leisurely 18-hole round on this meticulously designed golf course.
You may brush up your skills with the help of PGA golf professionals, or simply enjoy a bucket of balls on their driving range. At The Oaks, families are always welcome.
6. Sightseeing at Turner Lake Trail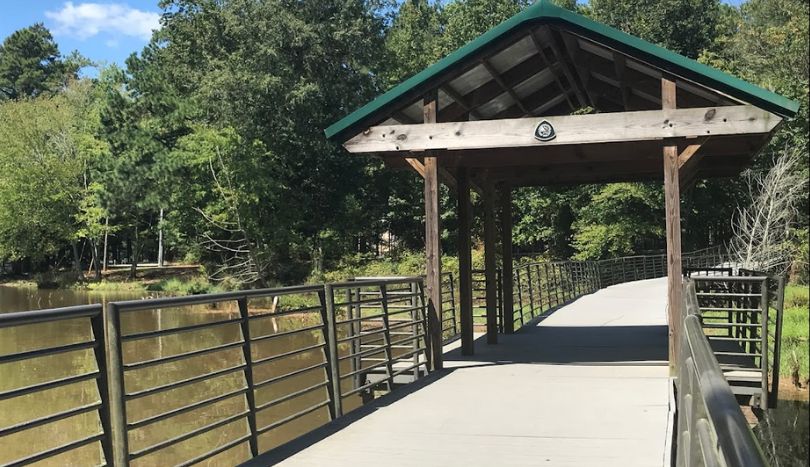 Turner Lake Complex is located in Covington near the western end of Clark Street. Visitors can park at the Turner Lake Facility and access the trail system behind the complex beside the lake. After sightseeing, you may take the boardwalk, a tunnel beneath the roundabout, and bike lanes to downtown Covington.
The natural setup of the trail offers the chance to disconnect from all the distractions and focus within. Take a walk down broadway with your partner and have a nice time connecting with them this vacation. When you reach downtown, don't forget other places to go in Covington Georgia.
7. Enjoy at Chimney Park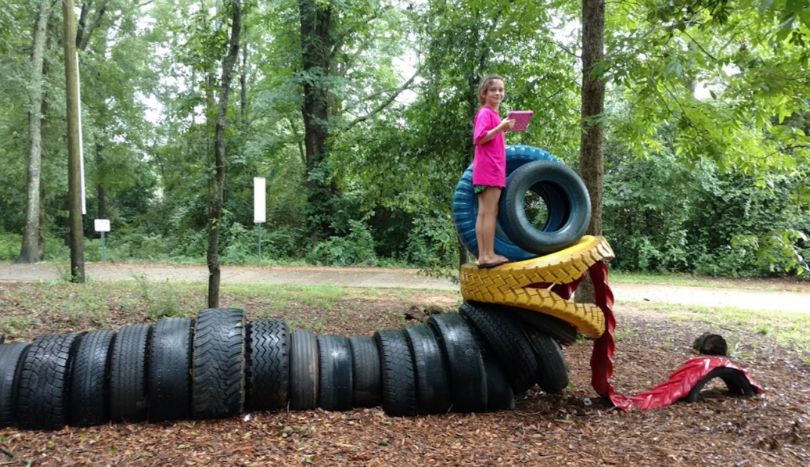 Chimney Park, an urban forest, rests elegantly behind Newton County's popular public library. The remnants of a previously splendid residence lie in the calm and shade, around which one can envision gardens suggesting the famous hose.
The highlight of the park is Sandy's Dog Park. As a pet parent, you know the importance of good playtime. Take your furry baby to the park to set them free and play. Let them jump around and mess around in the mud. Carry their favorite fetch toy and play with them.
8. Play With Your Kids at City Pond Complex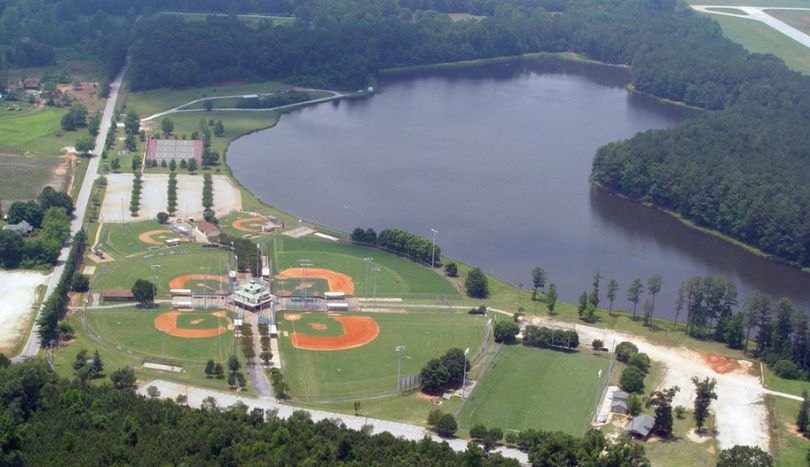 Close off Interstate 20, City Pond Park has 80 acres and is located on Old City Pond Road. Featuring a wide range of top things to do in Covington in GA, it has six baseball grounds and batting cages to entertain visitors. You may play a competitive match at one of their four illuminated tennis courts.
Families can take the benefit of the playground to engage young children. You will have a great time jogging at their special paved routes. Cool off at the designated sitting area. It is best to visit the complex in the morning hours to avoid the crowd.
9. Covington Ghost Tours for Brave Hearts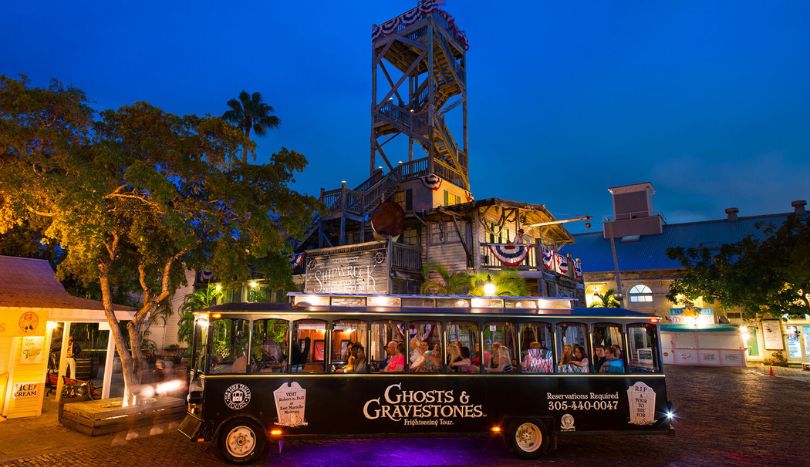 Embark on the walking tours of Covington's historical landmarks for a more thrilling experience. Experienced Ghost Guides will take you on a tour of a city steeped in Haunted History, while also giving you a taste of the "Hollywood of the South."
You will tour filming locations for television programs such as In the Heat of the Night, Dukes of Hazzard, and The Vampire Diaries. The walking ghost tour generally takes around 2.5 hours. Covington Ghost Tours offers you the best experience of the unseen side of Covington City.
10. Local Art at Southern Heartland Art Gallery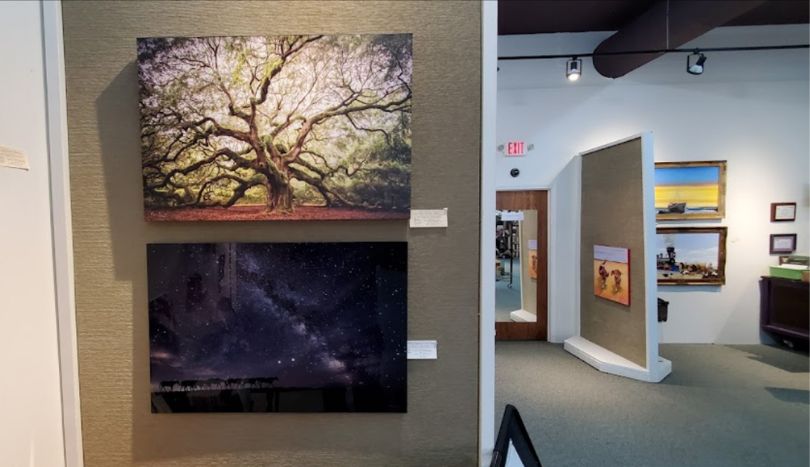 Established in 2004, Southern Heartland Art Gallery is located on the historic square in Covington. They resolve your dilemma about what to see in Covington in GA. To date, the art gallery has been successful in showcasing unique and notable pieces of art by local artists and creators.
As the gallery is located at a prime location in the city, it is easy to access and receives a decent crowd every day. Southern Heartland Art Gallery even hosts several exhibits. When you are in the city, check their schedule to plan your visit accordingly.
11. A Dinner at the Mystic Grills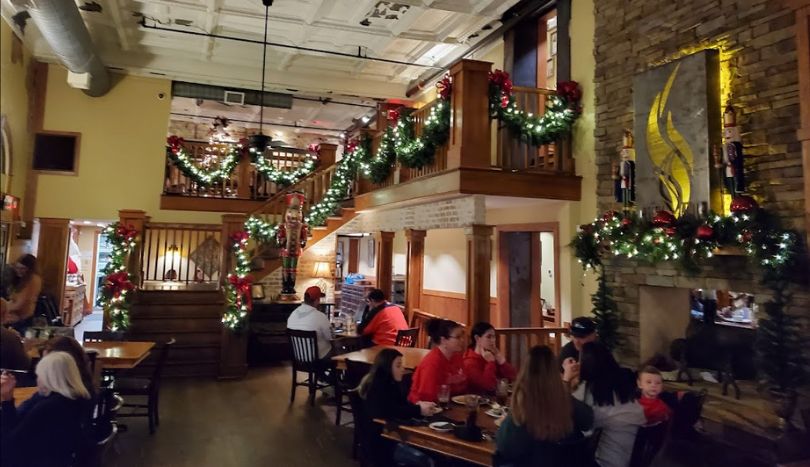 The building of Mystic Grills has a rich history. C.S. Thompson built it in 1906 as the Bank of Covington. The old structure has reflected the past and this makes Mystic Grills special. Inspired by The Vampire Diaries, the proprietors were inspired to recreate the fictional eatery by the television series.
They strive to not only provide the downtown Covington GA neighborhood with fantastic cuisine, service, and ambiance but also promote sustainability and local development by spotlighting regional farmers and employing local workers. You will love their elegant and entertaining Southern menu that is freshly made from scratch.
12. Taste Gourmet Pizza at Your Pie Pizza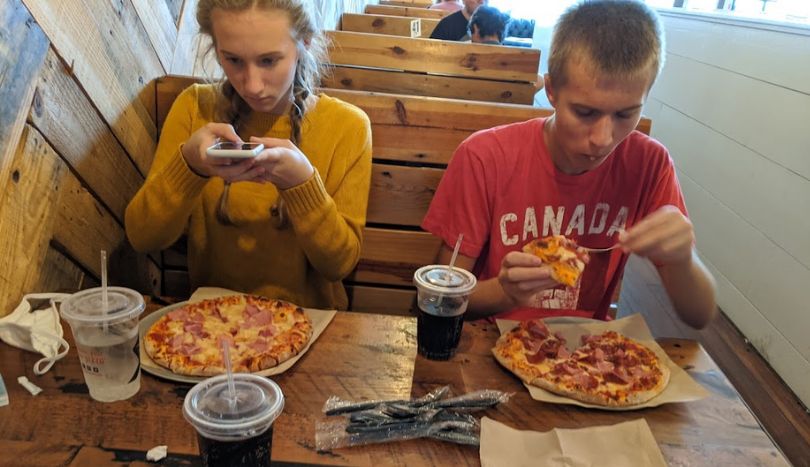 The Your Pie Pizza restaurant is situated across from Covington Square. One of the best restaurants in Covington, Your Pie offers guests the opportunity to make their custom unique panini, pizza, or salad. Customize a basic or loaded crust without having to pay extra for each topping.
All of their pizzas are handcrafted from scratch using fresh ingredients, hand-tossed dough, handmade sauces, and fresh salad dressings. With their gluten-free, vegan, dairy-free, and vegetarian pizza, they offer dietary preferences. Order the Italian frozen goodness, and gelato and go back to your what to do in Covington, GA blog.
Also Read: Things To Do in York, PA
13. Bradley's Bar-B-Que Offers the Best BBQ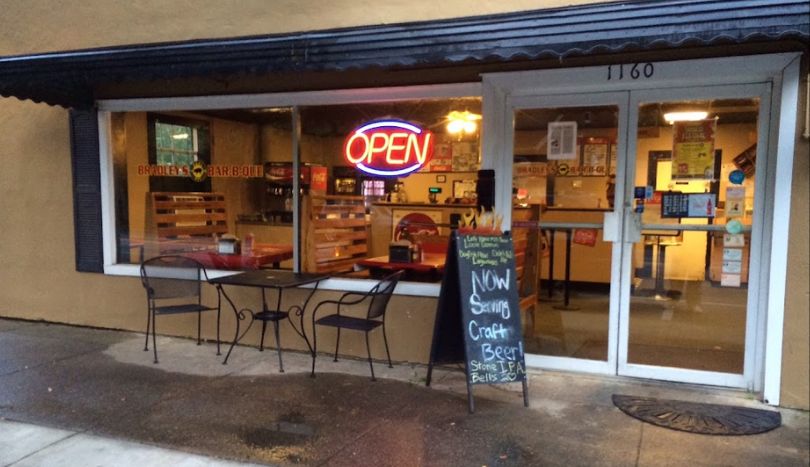 Since 1999, Bradley's Bar-B-Que has been thriving. Locals vouch for the mouthwatering barbecue and wonderful customer service. People visit them for the cuisine and end up well-fed with delicious portions. Bradley's Bar-B-Que is the best location for a true American BBQ experience.
The restaurant serves delicious homemade barbecue grilled atop real hickory timber. Their menu offers the best beef, hog, and chicken paired with their homemade side dishes. All of the ingredients are prepared in-house, and are of the finest quality and taste the best.
14. Learn More About Exotic Flavors at Town Square Olive Oil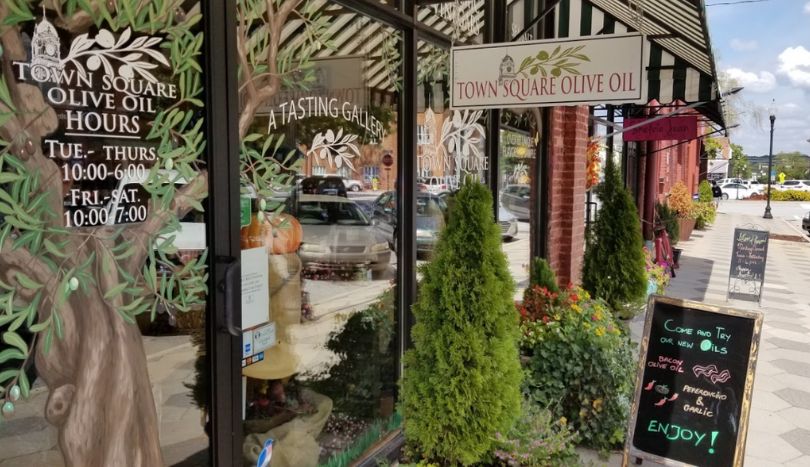 Town Square Olive Oil is at the center of this antebellum town and is among numerous "Covington GA activities". You may sample over 65 different types of olive oil and balsamic vinegar from across the globe in the welcoming store.
Enjoy a variety of flavors from Italy, Greece, Spain, Australia, Chile, and several other places. They especially cover olive oils, loose-leaf teas, gourmet treats, balsamic vinegar, specialty oils/vinegar, spices, and accessories. The international experience right in this quaint city makes it more special.
15. Eastside Trail for Nature's Experience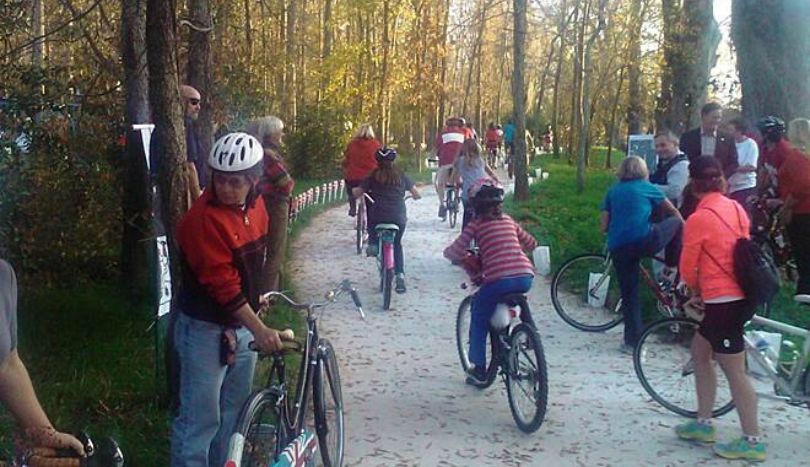 The newest multi-use greenway path in Newton County, the Eastside Trail extends 2.5 miles from downtown Covington to Eastside High School. It starts off Ramsey Drive and the first few miles wind behind the library and Newton County Health Center into a wooded area.
After slowly meandering across undulating terrain through the woods, the route descends to pass Martin St. at the intersection. You may rent a bike from nearby rentals and bike down the trail for free things to do in Covington GA.
16. Relive The Vampire Diaries with Mystic Falls Tour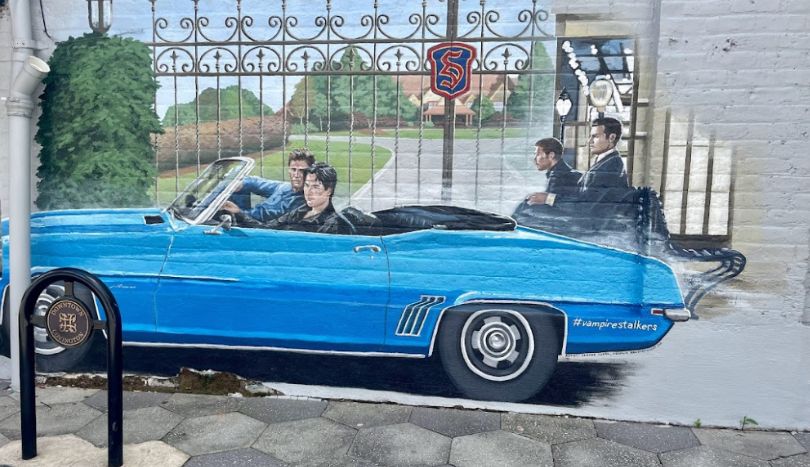 Vampire Stalkers operates Mystic Falls Tours and is run by fans for enthusiasts. From the first to the last season, visitors have unmatched access to the places where "The Vampire Diaries" was filmed. This is the only tour permitted within Lockwood Mansion to tour the memorable sequences like the masquerade ball.
The Mystic Falls Courthouse and the residence once known as the Gilbert House are also featured. They collaborate closely with the actors and crew to deliver accurate information from the production backstage and engage in Covington GA activities. You may go on their tours centered on the spin-off program "The Originals."
17. A Self-Guided Tour of Downtown Covington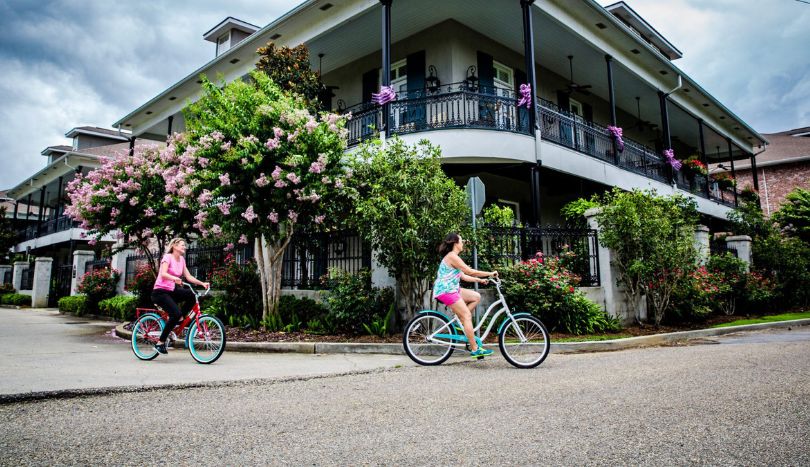 The Hollywood of the South has been the backdrop of many film and television ventures over the past few decades. Covington's country town atmosphere is featured in the iconic The Vampire Diaries. Other prominent ones are Sweet Magnolias, Remember the Titans, My Cousin Vinny, Sweet Home Alabama, and many more.
Hit the downtown Covington GA streets to take pleasure in perusing the stores in the old downtown, dining at the establishments, or even treating yourself to an afternoon spa. Most of the stores and restaurants have to bring together the souvenirs from the famous shows for fans.
18. Explore the Quirkiness of Cork Boutique and Gifts
Owned and run by a family, Cork Boutique and Gifts has a premium selection of hand-selected, artisan wines sourced from all over the world, available at different price levels. Many local corked bottles and craft beers are among the top collections.
Top recommended pipes, tobacco, and cigars are available at the store. They proudly showcase cheeses and gourmet meals from Georgia, along with whimsical accessories and presents. This quirky gift shop is worth a chance for all the unique things to do in Covington GA.
19. Taste Farm-Fresh Cuisine at Oxford Farmers' Market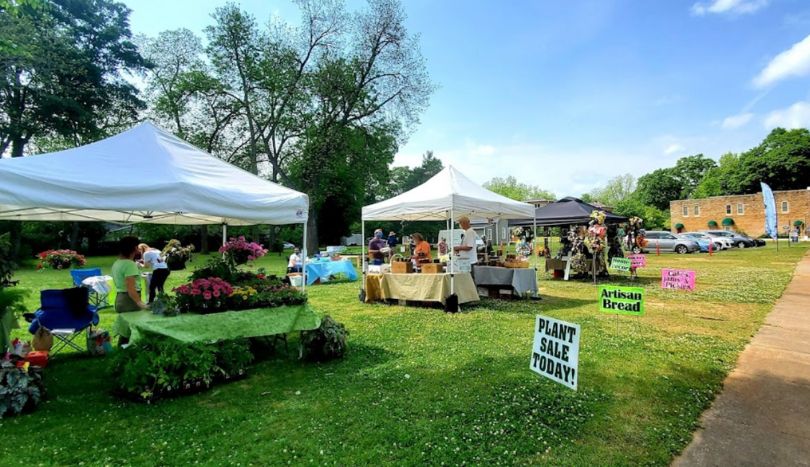 Everyone loves to taste fresh produce. Farmers' markets are the best places to get fresh produce that is locally grown. The Oxford Farmers Market assembles growers, artists, craftsmen, farmers, and makers from Walton, Newton, Morgan, Rockdale, Henry, Jasper, and Butts.
Drive ten minutes from downtown Covington to the farmer's market to taste local delicacies sold by vendors. The delicious food items are made from farm-fresh ingredients and are the perfect option for trying Southern flavors.
20. Biking at Cricket Frog Trail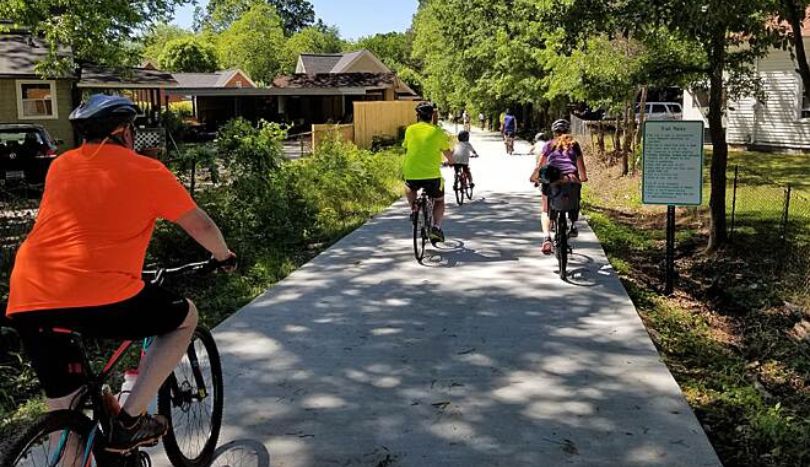 The Cricket Frog Trail is situated on the 14.4-mile stretch of the former railroad that spans from Ziegler Road to Lakeview Drive, just within Covington's western city line. It passes through picturesque fields and forests, as well as things to do in Covington GA this weekend.
The trail covers a massive number of paved trails within the locality and has a common administration. Most of its trails are designed keeping in mind the convenience of pedestrians, bikers, hikers, and pet parents. So, you can take your lovely pets on their morning walk on a leash to any of its paved trails.
21. Take a Guided Tour of Alcovy Conservation Center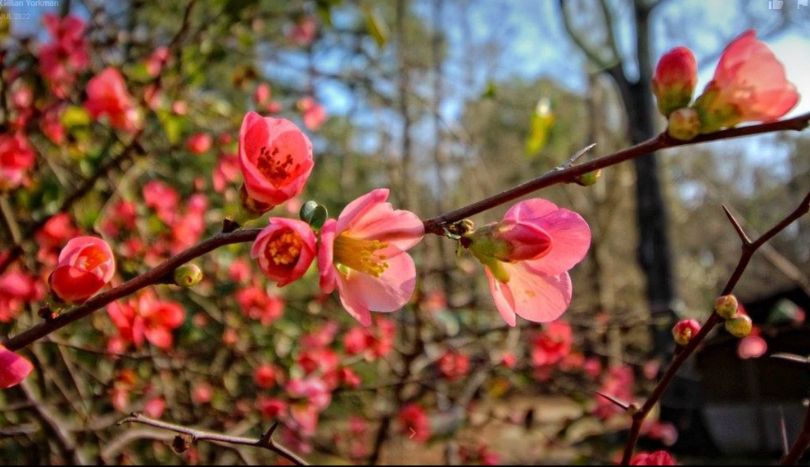 Alcovy Conservation Center aims to conserve the native wilderness. The primary building has 15,000 square feet of office, classroom, lecture, and library space to conduct awareness programs and workshops. Book their guided tour to explore the place thoroughly.
The center is encircled by indigenous plant gardens on 115 acres along the Alcovy River. There are also pavilions, an executive retreat home, and a charming log cabin on the property. Marshes, woodlands, and meadows are traversed by scenic boardwalks and pathways, offering the chance to appreciate Covington GA activities.
Check Out: Best Things to Do in Punta Cana
22. Swim at Factory Shoals Park
For a stunning, charming river experience, park your car and go to Factory Shoals Park. Keep to the right and walk down to the large swimming area. The location of the park is perfect for nature lovers.
The serenity surrounding the park makes it perfect for swimming and picnics. You can go for a swim late in the afternoon and relax by the rocks. Campers, hikers, fishermen, and rafters often visit this quaint little park.
23. Shop Merchandise of Your Favorite Show from The Alley Gift Shop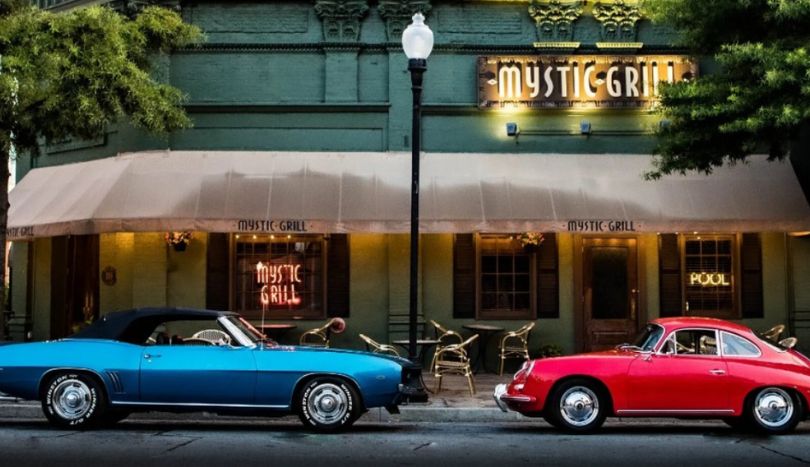 Fans of Sweet Magnolias and The Vampire Diaries can find the perfect place to go in Covington, Georgia downtown. The Alley Gift Shop is a premier historical store where you can find mementos and souvenirs of your favorite actor or show.
The gift shop has fandom shirts, exclusive custom-made tumblers, official Mystic Grill merchandise, shot glasses, and much more. You can drop by the Mystic Museum situated within the store. It has the most massive display of screen-worn apparels worn by the stunning cast of the drama, The Vampire Diaries.
24. Fox Vineyards & Winery Offers Wine Tasting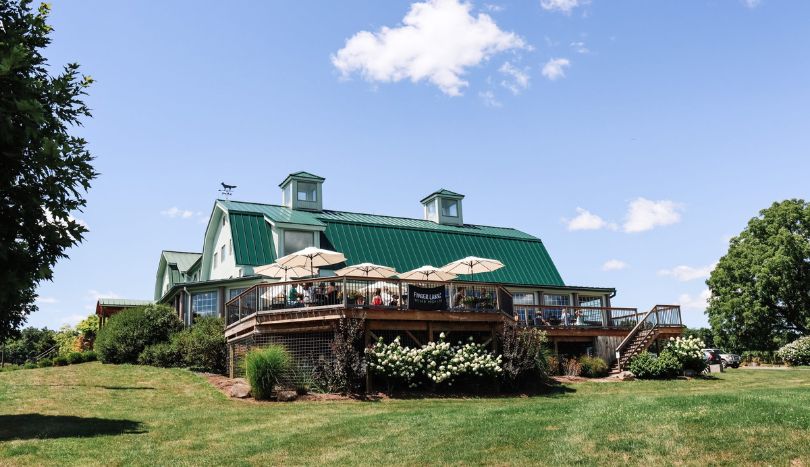 Fox Vineyards & Winery is conveniently situated on Highway 11 and is only a 10-minute drive from Covington. The vineyard was founded to create wines with a distinctive flavor that would pair well with authentic Southern cuisine.
Fox Vineyards & Winery has produced award-winning wines, much to the satisfaction of the locals. The winery is open for sales, tours, guided tastings, and fun things to do in Covington GA from Wednesday to Saturday. You may book an appointment for a special tasting on Monday and Tuesday.
25. Order Hamburgers and Watch Live Tournament at Benchwarmers Grill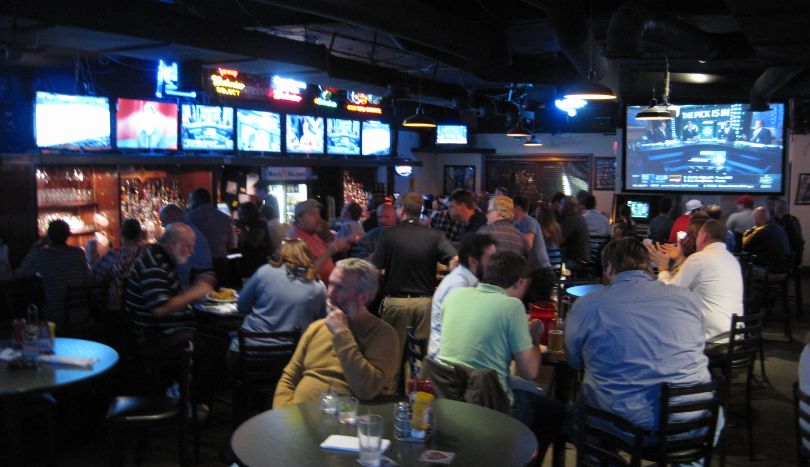 Benchwarmers Grill is open for lunch and supper and provides crowd-pleasing classics. They serve some of the largest, yummiest hamburgers you'll ever eat, along with the best cheesesteaks in the South. Nachos paired with their classic chicken wings are a fan favorite.
You will find the live broadcast of the sport at Benchwarmers. From group trivia, live music, UFC fight nights, and karaoke to poker evenings, you will find something to amuse you. The lively environment of the Benchwarmer's Grill makes it a perfect place to go in Covington, GA.
26. Amici Pizza for Lunch Date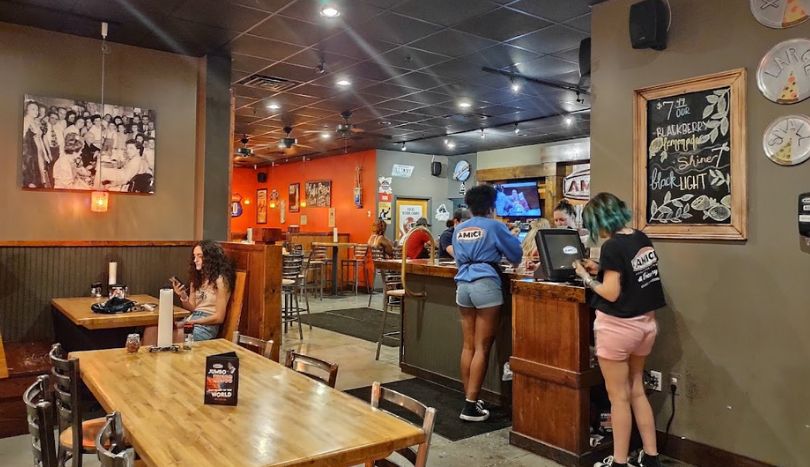 Amici is the dream of a group of friends, who made it a reality in 1993. Today, people visit the pizza station for the pleasant, relaxing, and welcoming environment. Their renowned hand-tossed pizzas, savory wings, and sandwiches stuffed with robust toppings are handcrafted with farm-fresh ingredients each day.
Their extensive menu has something for any visitor. You can take a seat in their dining room and watch your delicious pizza being prepared. For a picnic date, order Amici pizza and pick from their sidewalk cafe.
27. Live Music at Five O'clock Sports Bar & Grill is the Best in Town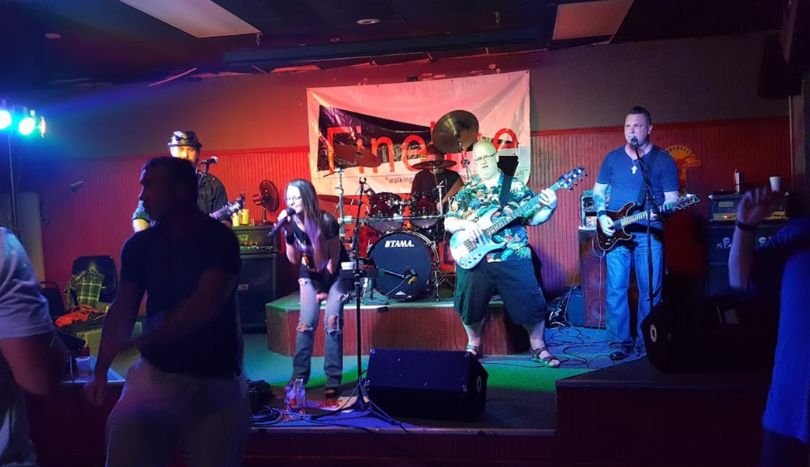 The longest-running Covington Georgia attraction, Five O'clock Sports Bar & Grill is the perfect spot to grab some quick bites. It is an ideal location for vacation burgers and craft beers. The ambiance of the shack is best for gatherings with friends.
You can sit by the covered patio with your friends and play keno. Enjoy a match of cornhole or hit the bullseye on the dart board. It also features a pool table. You can simply just sip on cold beer and vibe with the live music.
28. Seafood is the Specialty of Jim Stalvey
Over 35 years have passed since Jim Stalvey first began servicing in Covington. They are committed to catering premium goods at affordable pricing. When possible, visit them for fresh seafood, salad greens, and handmade dressings. The ingredients are sourced from the Farmer's Market to maintain the quality of food.
Assorted Fried or Broiled Seafood Platter, Fish & Shrimp Combo, Fried Oysters, St. Simon's Fried Shrimp, and Fried or Grilled Chicken Tender Platter are the popular recommendations from the house. Devour the flavored meats with paired drinks to cover all things to do in Covington GA.
Where can Tourists Stay in Covington, GA?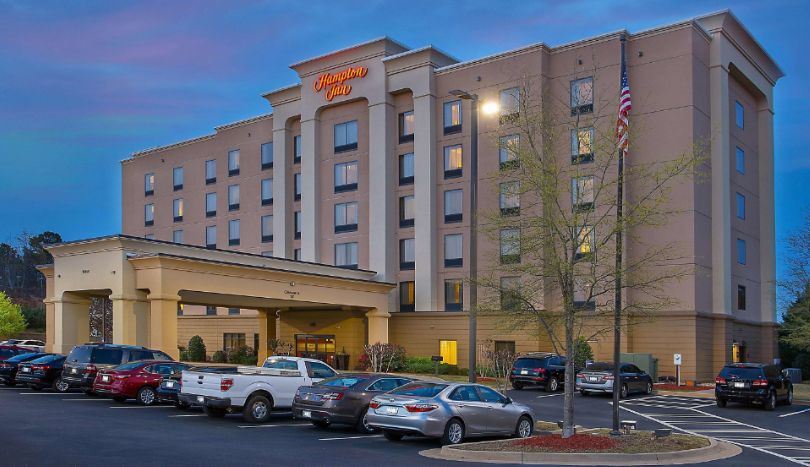 The Hollywood of the South receives a decent footfall of fans and tourists every year. Book your stay at the Twelve Oaks Bed and Breakfast, the antebellum mansion featured in several films. Briarcreek Farm Cabin Get-Away and Hampton Inn are perfect for a comfortable stay.
Tourists willing to explore Covington Georgia attractions on a budget can browse through Days Inn by Wyndham and HomeTowne Studios. Moreover, Travelodge by Wyndham is popular for its budget rooms.
Closing Note,
The historic Covington has been popular for being the shooting location for over 140 movies and 6 television shows. Fans from all corners come to shop at its vintage souvenir stores and visit the sets of their favorite shows.
Besides, it has the unique identity of preserving the culture of Georgia. A vacation to this wonderful city will surprise you with its hidden gems and unheard secrets.
Also Read: