Tennessee's Sevier County is home to the mountainous resort city of Gatlinburg. Due to its location on the Great Smoky Mountains National Park's southern edge, it is a well-liked vacation destination. The community was formerly known as White Oak Flats
Gatlinburg, which is located in East Tennessee and borders the Great Smoky Mountains National Park, is a popular travel destination. The community has worked together to provide a warm environment for the visitors. As you explore the things to do in Gatlinburg TN, you will undoubtedly feel at home. In addition, the city is renowned for all of its thrilling rides and undiscovered treasures.
What is There to See in Gatlinburg?
Gatlinburg has a massive influx of visitors every year. One of the most popular tourist destinations in the nation is this charming mountain town. The city draws both adventurers and nature lovers, young and old, with activities that range from thrilling rides to picturesque peaks.
This city in the Smokies has everything, whether you're searching for an exciting week full of activities or merely want to unwind and soak in a gorgeous nature trail and stream. The city's best restaurant is the ultimate reason you will adore it.
1. Explore the Aquatic Life at Ripley's Aquarium of the Smokies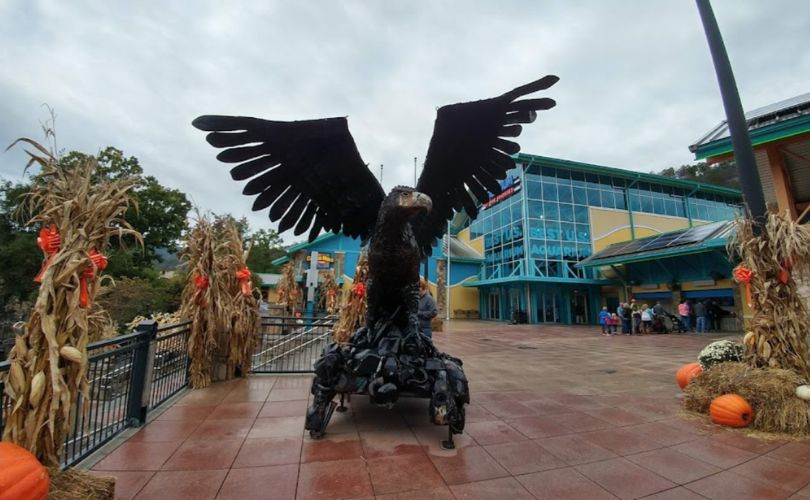 At Ripley's Aquarium, sea animals from over 300 species will take you on a stunning underwater excursion. A hundred thousand visitors have come to the aquarium annually since it opened in 2000, making it among the best attractions in Gatlinburg. The Shark Lagoon and Underwater Tunnel are two notable highlights.
Walk through a tunnel that is 340 feet long while admiring sea turtles, sharks, and enormous stingrays swimming above you. Visit the Tropical Rainforest exhibition to view schools of piranhas and a poison dart frog. Visit the aquarium's official site for information on visiting times and to book interactive events.
2. Slide Down the Mountain Slope from Anakeesta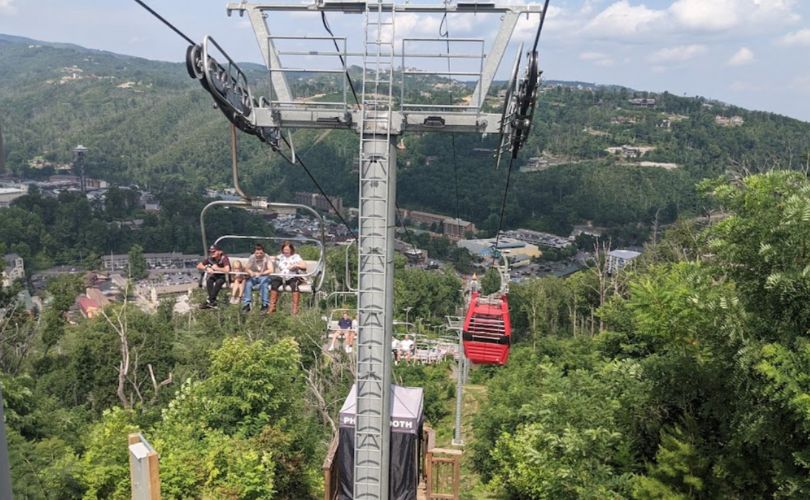 Anakeesta was founded above Gatlinburg for a unique experience of the Smoky Mountains. People of all ages enjoy a genuine Smoky Mountain experience at this nature-themed park.
The Treetop Skywalk, which has an 880-meter hanging bridge that provides 360-degree vistas, is one of the highlights.
The Rail Runner Mountain Coaster and the Dueling Zipline Tour, including the TreeVenture Challenge course, are popular activities here.
Both informative and unwinding areas are offered by the Vista Gardens and Memorial Forest Walk
To bask in a sunset or gaze at the constellations, gather with your friends near one of their three fire pits.
3. Get the Birds Eye View from Gatlinburg SkyLift Park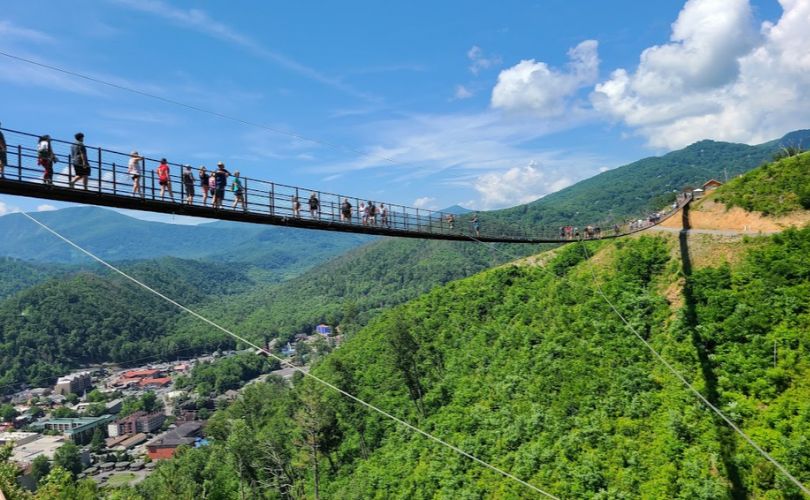 Perhaps one of the city's first attractions and one that has been open to the public since 1954 is the SkyLift. It has become a landmark for thousands of tourists on yearly excursions to the Smokies. The park offers a picturesque experience and is a must-do thing in Gatlinburg.
SkyBridge, the longest pedestrian suspension bridge in North America, offers excitement, beauty, and an incredible experience. The bridge delivers 360-degree visibility as glass panels are spaced at regular intervals. Other lovely features of this location are the SkyTrail hiking trail, SkyDeck amphitheater, Tulip Tower observation deck, and SkyCenter mountain store.
4. Sip some Organic Tea of Wild Plum Tea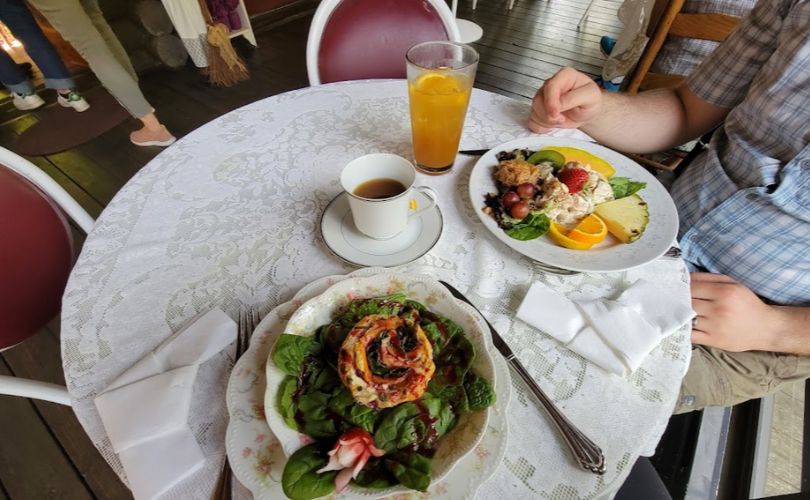 The Wild Plum Tea Room offers a unique chance to savor great dining in a cabin. The design is similar to tea houses prevalent in the Austrian highlands.
They cook with cherished recipes that have been handed down by family and friends.
The screened porch and the outdoor patio are both great places to eat.
Come in for a casual dessert or a cup of tea. Moreover, their diverse menu accommodates vegan and gluten-free selections.
Amaretto Apple Bread Pudding, Curry Quinoa Salad, Salmon Burger with Cheddar Soup, and Cuban Pork Sandwich with Chutney are a few of the local favorites.
5. Climb the Panoramic Tower of Gatlinburg Space Needle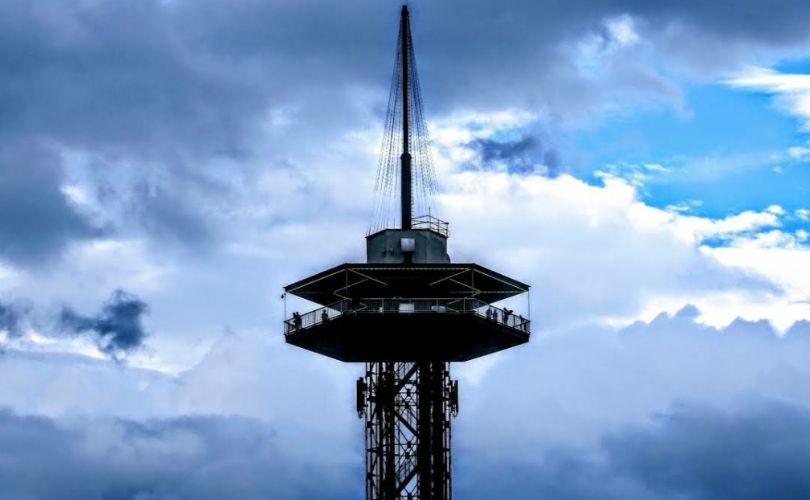 The Gatlinburg Space Needle, which debuted in 1970, is arguably the city's most well-known landmark. The Space Needle towers provide a spectacular holistic perspective of Gatlinburg and Mount LeConte. It is best to ascend the tower during the golden hour so you can enjoy the panoramic view.
You will adore this location for its breathtaking views as well as its glittering cityscape after dusk. It has a 25,000-square-foot arcade with laser tag and all kinds of video games. Along with the arcade, there is a tiny theatre and a fast-service eatery.
6. Witness your Favorite Car in Full Glory at Hollywood Star Cars Museum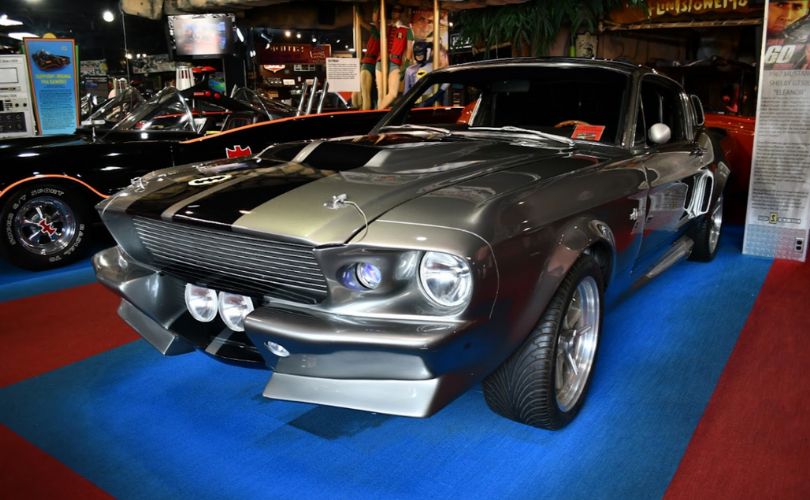 In 1996, the Hollywood Star Cars Museum opened and has fun stuff to do in Gatlinburg, TN. Fans of movies or cars will adore this museum.
Over 40 legendary vehicles are included in the remarkable collection, featuring the original Batmobile and Mike Tyson's Lamborghini Diablo.
A tour of the spectacular two-story museum typically lasts around an hour.
The exhibit's highlights include General Lee, Herbie's "The Love Bug" a 1967 Volkswagen Beetle, 1997 Cadillac D'Elegance from Dolly Parton, and Sir Paul McCartney's 2006 Cadillac CTS.
Interesting facts surrounding the creation, operation, and survival of the cars are included throughout the tour.
7. Devour a Fully Loaded Breakfast at Little House of Pancakes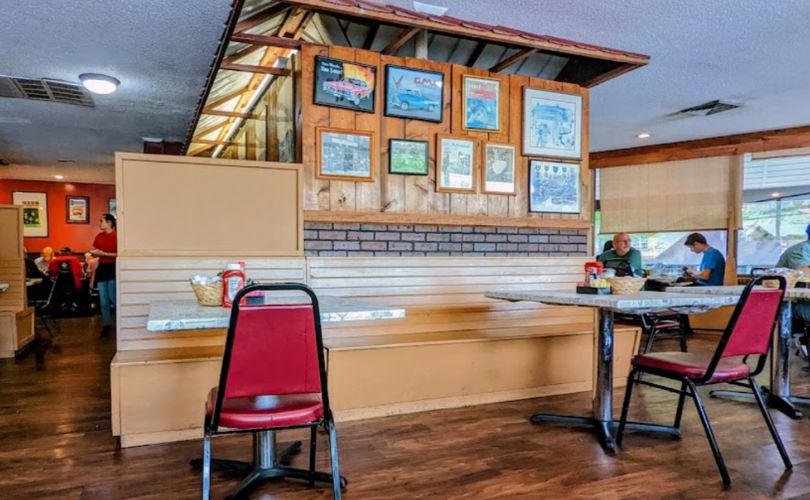 As a local landmark, the Little House of Pancakes offers both lunch and breakfast service. The restaurant is unique as it mostly serves locals. You can feel the aromas as you step in. Everything here is prepared from scratch, including all the gravies, pancakes, drinks, and delicious syrup.
Add apples, peaches, bananas, chocolate chips, cherries, berries, or pecans to your pancake there. Each omelet is prepared from scratch and is served with southern potatoes, biscuits, and grits. You can select a drink, like their best-selling sweet tea or lemonade.
8. Get your Hands on Meaningful Gift from Village Candles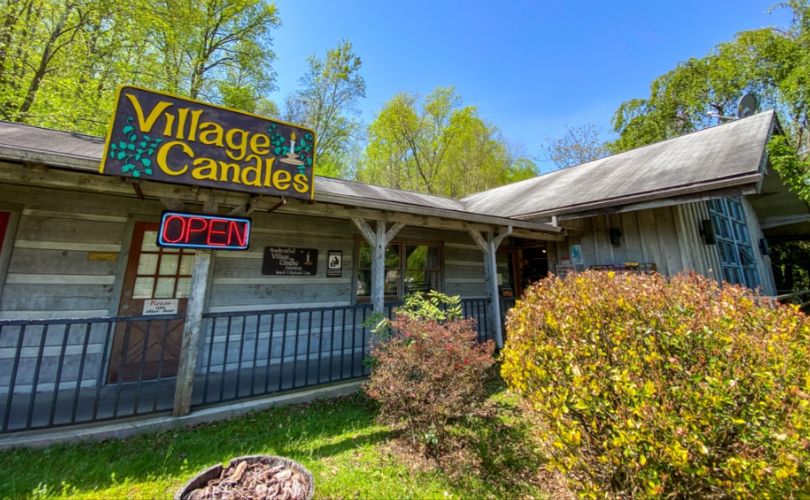 Village Candles is a wonderfully unusual gift business that seldom attracts large crowds. The store provides distinctive scented candles and artistic candles, making it a unique thing to do in Gatlinburg, TN.
You can locate gifts that are special and significant that you can't find in commercial stores.
The shop's attractiveness is enhanced with wooden slat walls, glass shelves, and a rustic ambiance.
With vintage tapers hanging from the ceiling, the shelves are stacked high with hand-crafted candles.
After a short brunch, come here to shop. The staff is welcoming and accommodating to respond to inquiries or assist in finding the ideal present.
9. Fine Dining at Red Oak Bistro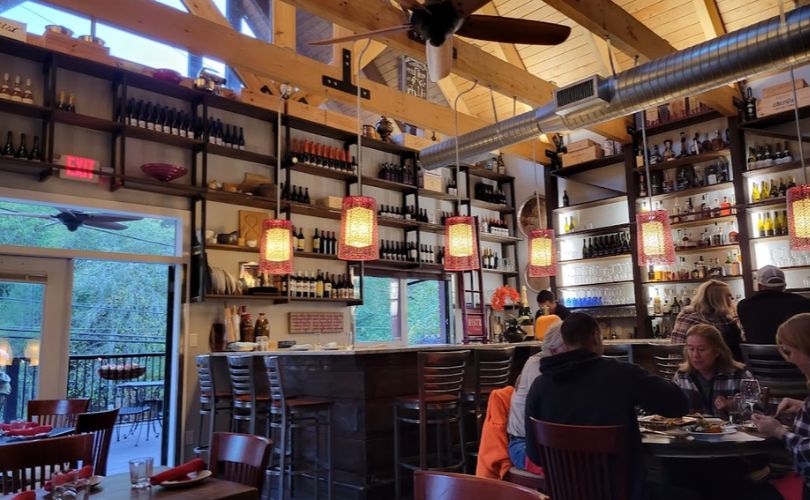 Red Oak Bistro may be the ideal choice when you want a peaceful, quiet evening just a short drive from popular tourist destinations. The ambiance is laid-back yet elegant, ideal for a date. Several open shelves display a wonderful drink menu. You can expect delicious cuisine, including vegetarian and gluten-free alternatives.
There are options for an indoor dining area and a welcoming outside deck. The warm, diffused lighting creates a friendly ambiance. You can select the ideal beverage for your meal from a carefully crafted drink menu. The majority of the ingredients at Red Oak Bistro are sourced locally.
10. Spend an Entire Day in Ober Gatlinburg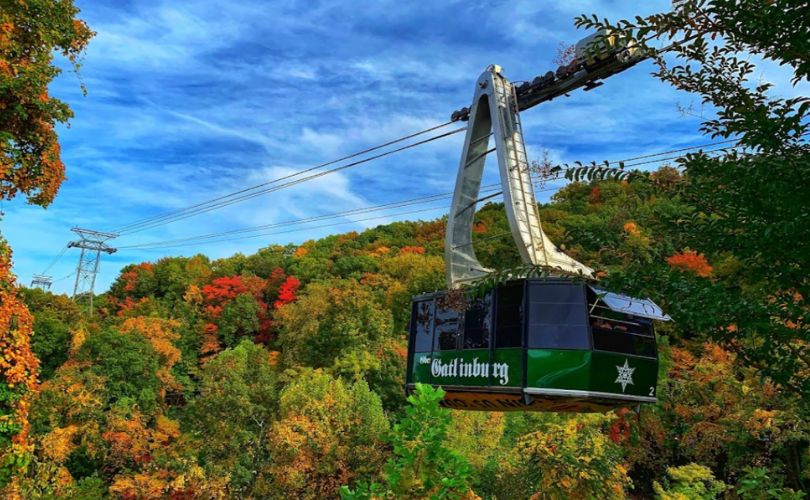 Having been open for 50 years, Ober Gatlinburg offers a variety of summer and winter activities. It has remained a favorite vacation destination due to the abundance of outdoor and indoor activities.
Usually, most of these Gatlinburg activities cost less than $20, or you can purchase an all-day wristband for unrestricted entry.
An aerial tramway, tubing, ski slopes, a picturesque chairlift, an alpine slide, ice skating, wildlife diversity, and much more can be found at this Alpine getaway.
The amusement park's retro appeal is enhanced by its appearance from the 1970s.
All of the above-mentioned activities are enjoyable for families.
11. A Quick Climb at Ober Rock Wall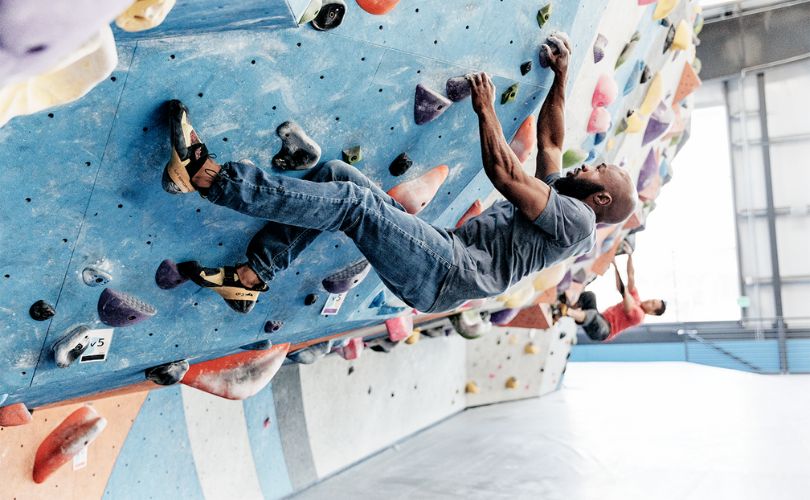 Ober Rock Wall is located within the boundaries of Ober Gatlinburg. This climbing wall is their newest addition. Ober's thirty-foot-long rock wall offers an alluring challenge for experienced climbers while also being accessible to individuals who have less expertise.
In a single sitting, a maximum of five climbers can ascend the rock.
Many people view the wall as the ideal occasion to challenge their dear ones because of its accessibility.
Children are permitted on the rock wall when they meet the harness' lower limit of size restrictions.
Families with adventurous teenagers will particularly enjoy this family-friendly climbing session.
12. Order Your Favorite Perfectly Cooked Meat at Delauder's BBQ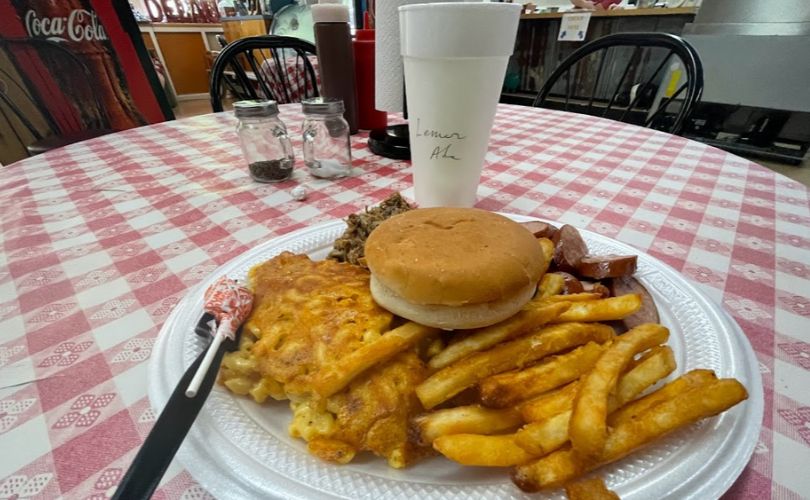 This little area is located just beyond downtown Gatlinburg and a short distance from the Great Smoky Mountain National Park. At Delauder's BBQ, unwind amidst Smokies-themed furnishings.
Start drooling over appetizers such as Smoky Mountain nachos or crispy green beans.
When you're ravenous, choose the pulled-pork sandwich, which is loaded with smoked pulled pork, and your choice of toppings.
A three-meat platter with pulled pork, ribs, and sausage paired with sides and a roll is a great option if you prefer to experiment with your meats.
To round up your meal, order one of the local desserts served here.
13. Watch your Kids Giggling at Mills Park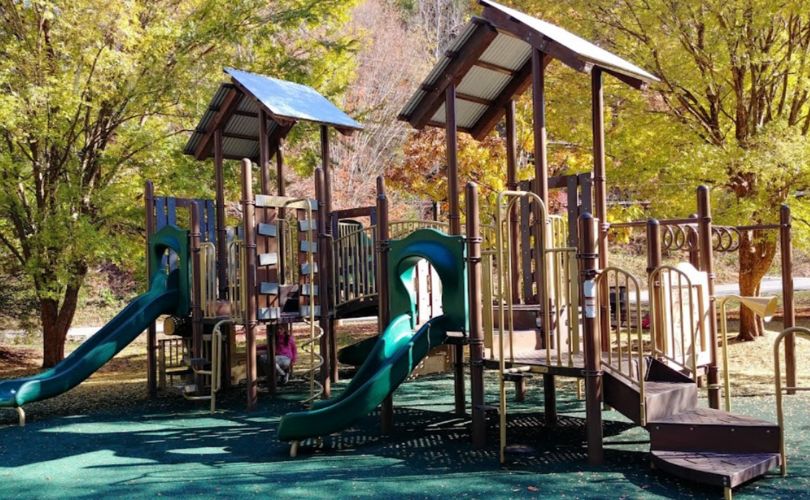 Consider taking a break from Gatlinburg, TN attractions in Mills Park. For a family barbecue with picnic benches and BBQ grills, plus restrooms, you can book the pavilion with advance notice. The new playground in the park is arguably the most popular amenity for parents traveling with kids.
The park has a 9-hole course for disc golf that is moderately difficult. So, don't forget to bring your discs. You'll be surrounded by a vast wilderness, which will make all your worries disappear. You can feel the stress ebbing away as soon as you set foot in the park.
14. Ripley's Davy Crockett Mini-Golf
You and your group can try your luck on both of the 18-hole courses at Ripley's Davy Crockett Mini-Golf in Gatlinburg. Here, both of the courses are immaculately kept, resulting in a uniform game experience on every hole.
They include a wide range of entertaining and intriguing obstacles.
Woodland critters, water features, and lots of hills, twists, and turns challenge your mini-golfing abilities.
However, even those families who are simply visiting for pleasure may find the wilderness design enjoyable.
It is excellent for families with children for all the family-friendly things to do in Gatlinburg for families.
15. Alamo Steakhouse Boasts the Best-Seared Steaks in Town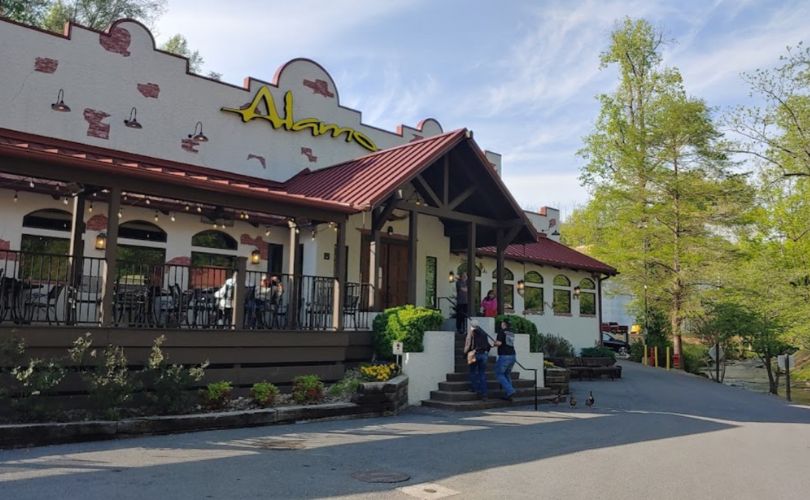 In this Appalachian city, you may satisfy your hunger for real Texas-style grilled meats. The ample servings and welcoming atmosphere of Alamo Steakhouse are a crowd favorite. Before being grilled over an oak fire, the matured steak is hand sliced in-house and well-seasoned. Even the burgers, gravies, soups, sauces, and bread are freshly made.
There are distinct lunch and dinner menus at the restaurant. Although lunch quantities are smaller, they are also less expensive. The delicious steak, fried calamari, pork chop, and stuffed shrimp are all sure to please. There is a special menu available for kids.
16. Solve the Mystery of Gatlin's Escape Games
Gatlin's Escape Games has been praised for going above and beyond the typical escape room concept. The venue's difficult riddles and intense interactivity seldom appear to be fake and are cool things to do in Gatlinburg, TN. When you first walk inside your preferred escape room, the work of art and dedication to detail will astound you.
Every story has a certain level of intricacy that complements the furnishings. You'll identify with the characters irrespective of the escape room you choose. Gatlin's Escape Games offers significantly more difficult activities. So, put together a great team effort with your family to solve the puzzles and win.
17. Family Time at Herbert Holt Park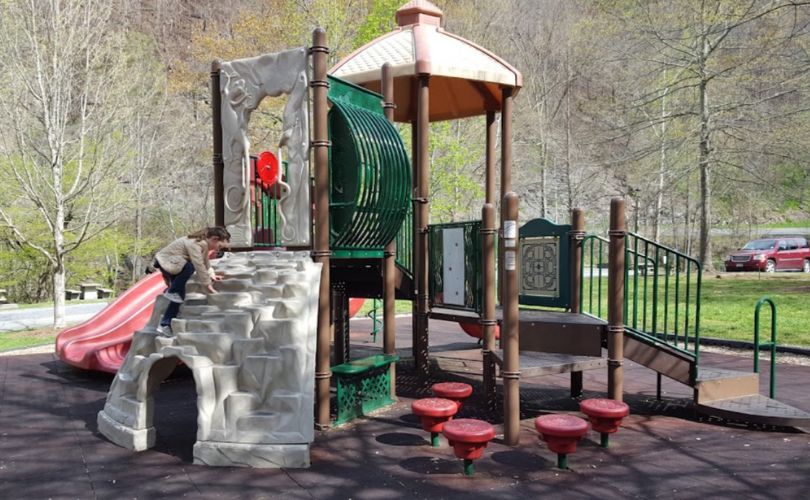 To reach Herbert Holt Park, which is in a deep valley, enter Gatlibnurg's downtown area. The locals and frequent visitors to Gatlinburg view the park as a sanctuary.
There are several other reasons why this small park on the outskirts of the city is ideal.
A playground area, walking pathways, grills, a covered pavilion, and horseshoe pits are just a few of the amenities.
Trout farming is unquestionably the biggest success of Herbert Holt Park.
On Thursdays, head to the pier to view the trout at Little Pigeon River after a quick lunch at the picnic pavilion.
18. Quick Picnic Stoppage at Mynatt Park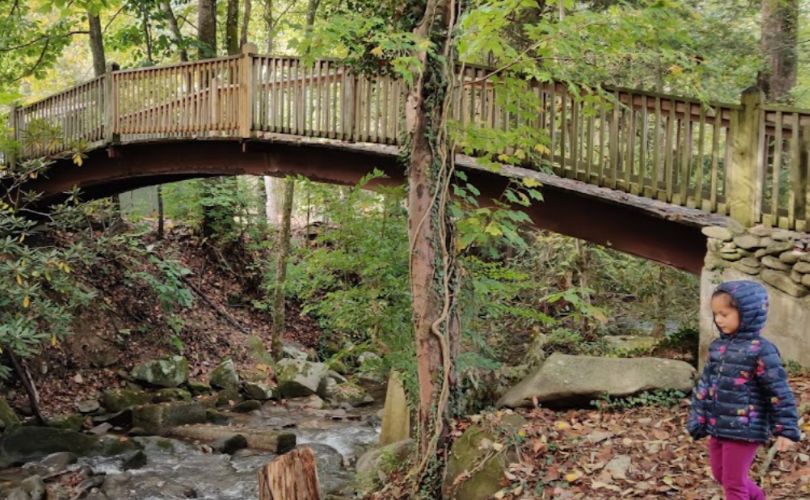 A gorgeous small nook of nature, Mynatt Park offers a respite from the chaos. After a fulfilling trek on the surrounding forest trail, it provides a pleasant picnic location as well as among the best things to do in Gatlinburg, TN.
The location is equally worth visiting to unwind by the creek, though. Bring a picnic lunch and a blanket for a quiet brunch by the creek.
The playground at Mynatt Park is a great place for kids to run.
Parents can relax on a bench in the shade while watching their children enjoy themselves.
19. Authentic Smokey Cuisines of Smith and Son Corner Kitchen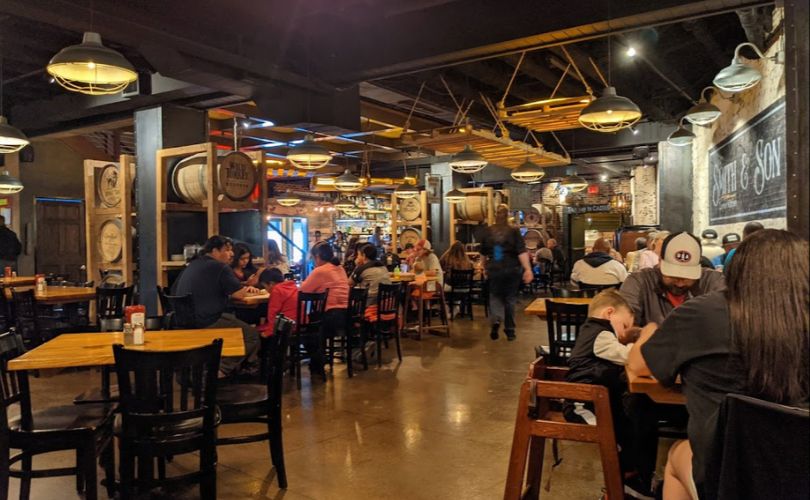 It is easy to work up a ravenous appetite after hiking through the Great Smoky Mountains. Stop by Smith and Son Corner Kitchen for hearty meals cooked with locally sourced, fresh ingredients.
While dining at this wonderful restaurant, you may choose from a variety of comfortable seating.
Choose a private table; alternatively, there are tables and a balcony located above.
They provide a wide variety of Southern dishes, from crisp fried chicken to pitmaster mac daddy and from juicy ribs to delta catfish.
You will experience the whiff of Southern-style cuisine no matter what you order.
20. A Self-Guided Tour of Ripley's Believe It Or Not!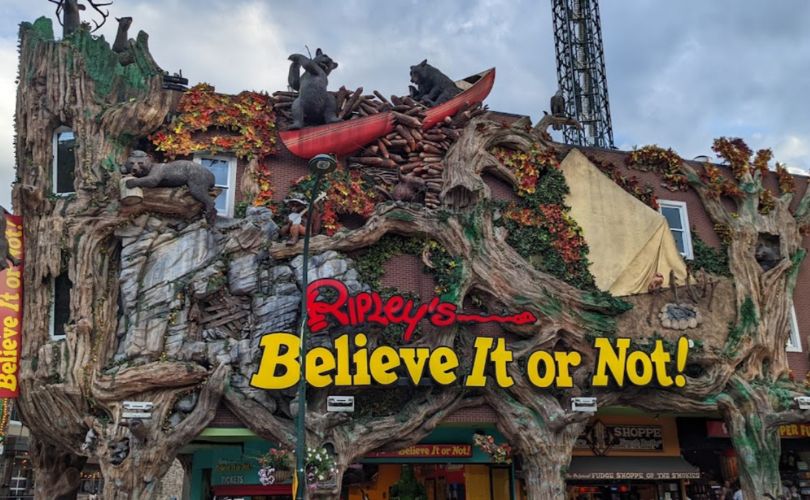 In terms of absolute extravaganza, Ripley's Believe It Or Not! ranks among the top Gatlinburg attractions in Tennessee. With about 500 interesting exhibits and 16 themed galleries, Odditorium offers a distinctive spectator experience. Ripley's has put together an imaginative museum of strange facts, featuring eye-catching psychedelic visuals and interesting facts.
After buying your tickets, the exhibit will be yours to explore on your own with a self-guided tour. After traversing the walkway, you can climb up several stories before descending again to Odditorium. End the day by buying your kids some treats from the unique selection of Ripley's candy store.
21. Pick a Delicious Icecream from Kilwin's Chocolate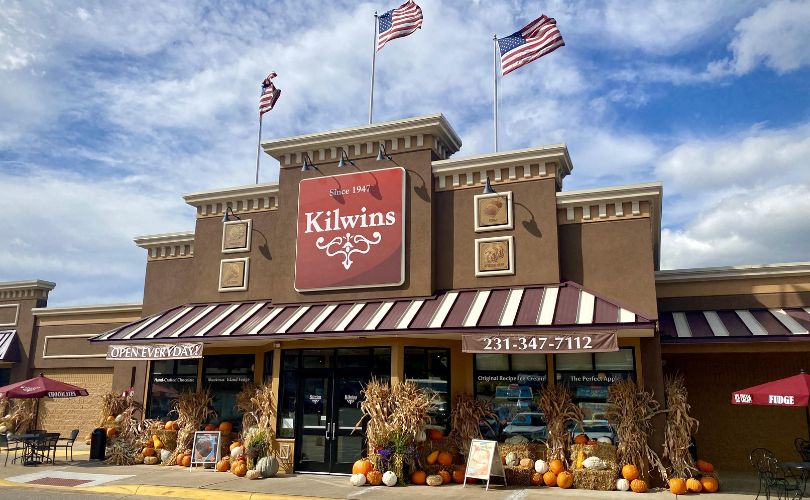 Popular restaurant franchise Kilwin's operates more than 100 locations. The front open windows at Kilwin's Chocolate in this city are amazing. The creation of sweet delights requires artistic talent. While preparing for the young guests, the kitchen team puts on an entertaining show.
If you're traveling with children, the making of sweets can end up being their favorite part of the vacation. Caramel Apples, Sea Salt Caramel Milkshakes, Chocolate-Covered Twinkies, and New Orleans Praline Pecan are a few of the local favorites. Explore Gatlinburg's unique attractions while devouring an ice cream cone.
22. Spooky Times at Ripley's Haunted Adventure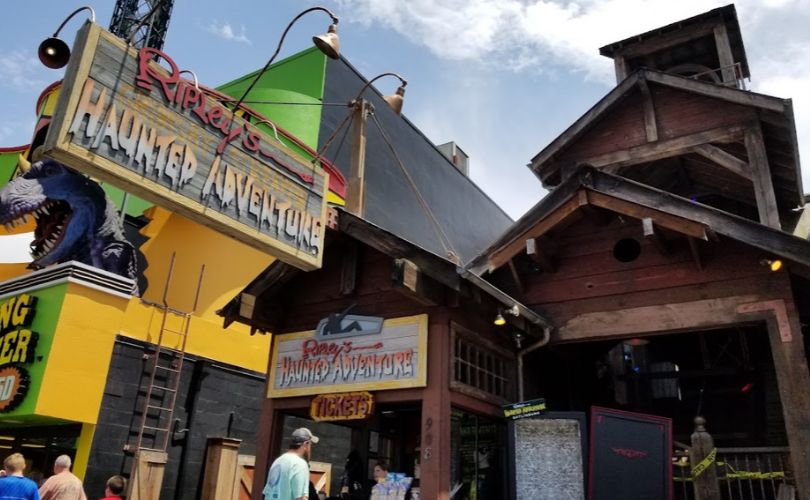 Ripley's Haunted Adventure is strategically situated in the fun area of downtown Gatlinburg. To frighten visitors, this spooky attraction employs special effects, professional actors, and motion graphics.
The short (15–20 minute) adventure takes place inside a dilapidated two-story casket manufacturer and is the top thing to do in Gatlinburg.
An old coffin cage that looks like an underground mining elevator is where the tour begins.
Your trip starts in an eerie funeral chapel when you arrive at the top.
This haunted house has spent a significant amount on interior design and exterior aesthetics.
The artificial body sacks and the cremation chapel both appear and feel real.
23. Artsy People Head to Cliff Dwellers Gallery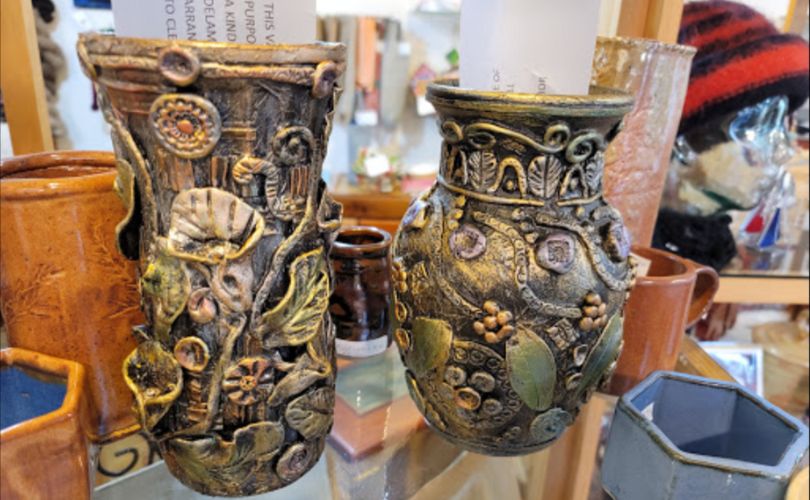 The Cliff Dwellers Gallery is a showcase for outstanding crafts and both traditional and modern art. It is situated in the Great Smoky Arts & Crafts Community.
For creative visitors to this city, it is the most fascinating location.
Observe and interact with artists and craftspeople as they are at work every day.
Cliff Dwellers Gallery features entirely handmade, one-of-a-kind artwork.
The handmade nature of each item by both regional and local craftsmen accounts for its uniqueness.
If you are keen on learning more about regional art and handicrafts, get in touch with them for unique events that they host all year round.
24. Ole Smoky Moonshine is Best for a Self-Guided Tour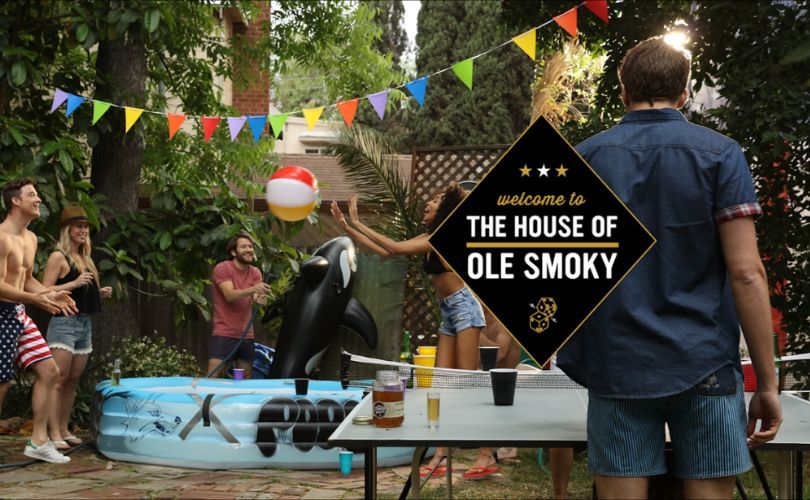 Ole Smoky Moonshine opened its doors in 2010 in the center of Gatlinburg. The region's distinguished aroma of fermented grains will hit the perfect spots. You will arrive at an actual, operational moonshine facility after passing a small creek.
You may learn about the distilling process right here, from start to finish. The museum is free to enter, and after the tour, stop by the moonshine shop to taste the authentic flavor. Finally, you get to enjoy regular live music bands. So add this to your unique things to do in Gatlinburg, Tennessee
Check Out: 24 Things To Do in Johnson City TN
25. Relive your 70s at Gatlinburg Pinball Museum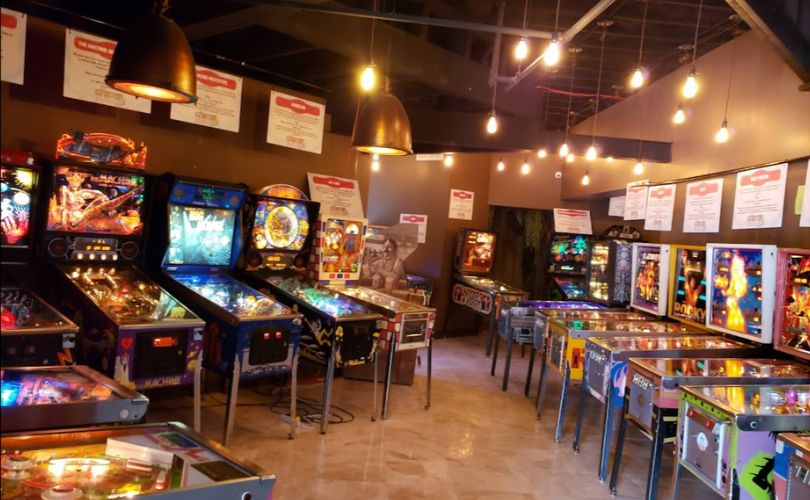 You can easily spot a nostalgic adventure at the Gatlinburg Pinball Museum. You may have the place to yourself because it's an uncommon Gatlinburg tourist destination. This museum is a great place to visit on a sunny day because it will make you feel both happy and nostalgic.
Despite being a museum, the attraction mostly serves as an arcade where you get to explore and play games according to your preference. You may find a large range of rare pinball machines. Lastly, it houses many vintage arcade games.
26. A Quick Stoppage at the Quirky Salt & Pepper Shaker Museum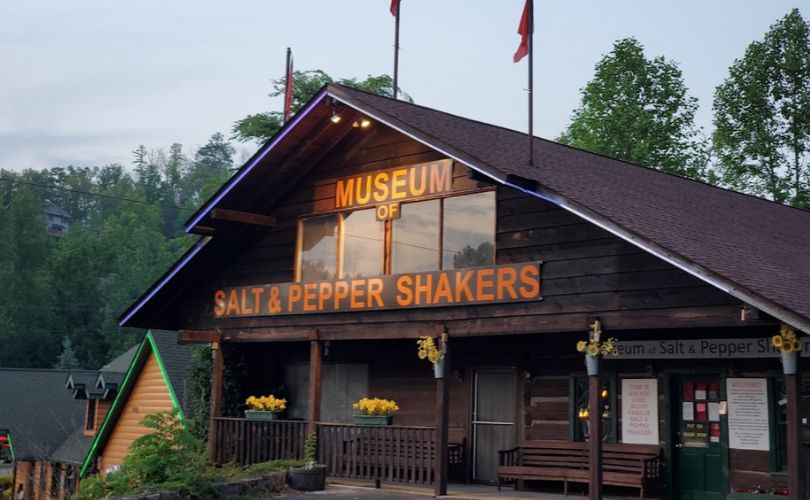 It is worthwhile to squeeze the Salt & Pepper Shaker Museum into your itinerary of downtown Gatlinburg, TN. The collection includes salt and pepper shakers from the 16th century, which span several centuries of history.
It showcases a staggering array of shaker sets with presidential themes, illustrations of wildlife and vegetation, sculptural designs, and variations on the conventional cylindrical form.
Andrea Ludden relocated with her family to the Smokies so she could exhibit her collection of 12,000 salt and pepper shaker sets.
Since then, that number has exponentially increased.
In the end, buy a shaker as a souvenir from the museum's gift store.
27. Mysterious Mansion of Gatlinburg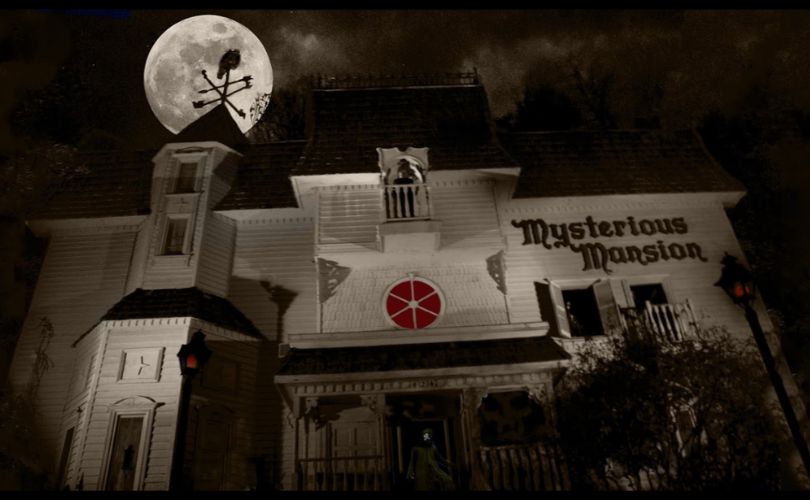 The first spooky destination in the Smoky Mountains, the Mysterious Mansion of Gatlinburg, opened its doors in 1980. The home is established and embellished with an antique Victorian design from the early 1900s.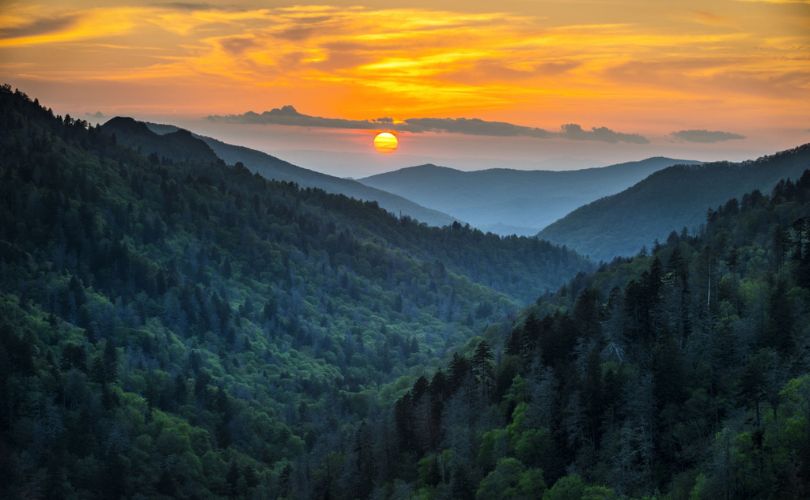 Live protagonists are one of the best features of the Mysterious Mansion.
You'll be kept on your toes by the performers' enigmatic disappearances, along with their spooky techniques.
The self-guided experience of the multi-story Victorian mansion will last for about 15-20 minutes.
Visit the haunted house while it is in its full splendor if you are in the area during October.
28. On Weekends, Puckers Sports Grill Must be your Destination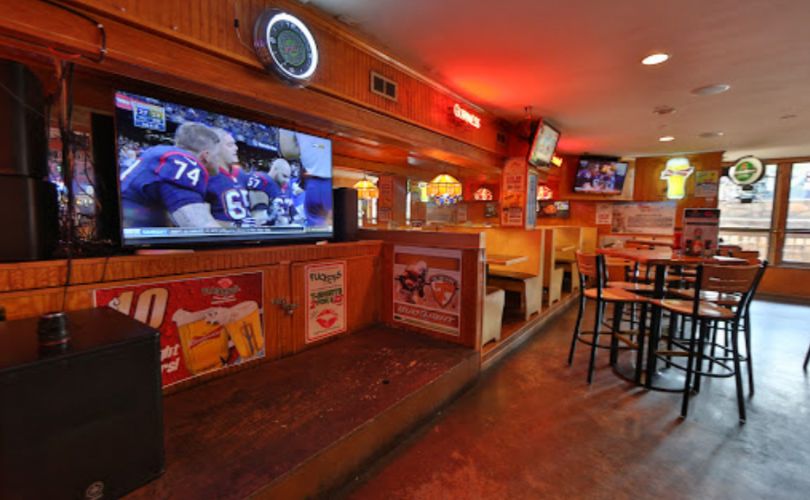 Puckers Sports Grill is a basic eatery where you can watch live sports when you're on the road. With lively nightlife, this restaurant has amazing local popularity for televised sports. Although the service might use some improvement, the food is quite good.
East Tennessee is a sports paradise, hence it is always packed on football weekend evenings. Every week, events in the pool and darts are held, while on weekends, live music is featured. So, don't worry about what to do in Gatlinburg on the weekend. The setting is ideal for a group of friends trekking across the Smoky Mountains.
Check Out: 20 Fun Things to do in Jackson, TN
29. Get Your Daily Dose of Caffeine at Coffee & Company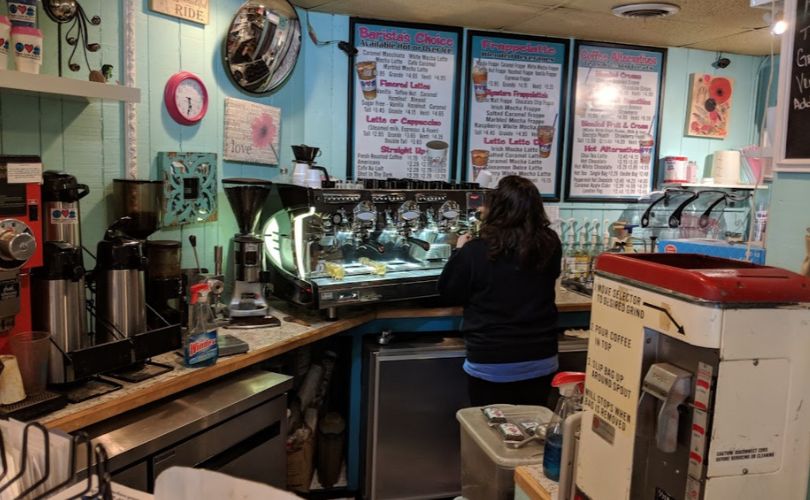 When craving something more substantial than your morning dose of caffeine, look no further. A hidden gem, Coffee & Company blends seamlessly into the atmosphere of the mountain city.
You may easily discover a beverage you enjoy, whether you are a caffeine enthusiast or like other drinks.
Along with freshly roasted coffee, they offer several specialty concoctions.
You will like the variety if you prefer a mug of coffee with a muffin or other delightful treat.
While you sip your refreshment, enjoy the charming fountain that is perched outside the cafe.
Grab some gourmet coffee grounds or beans before you depart.
Where Can Visitors Stay in Gatlinburg?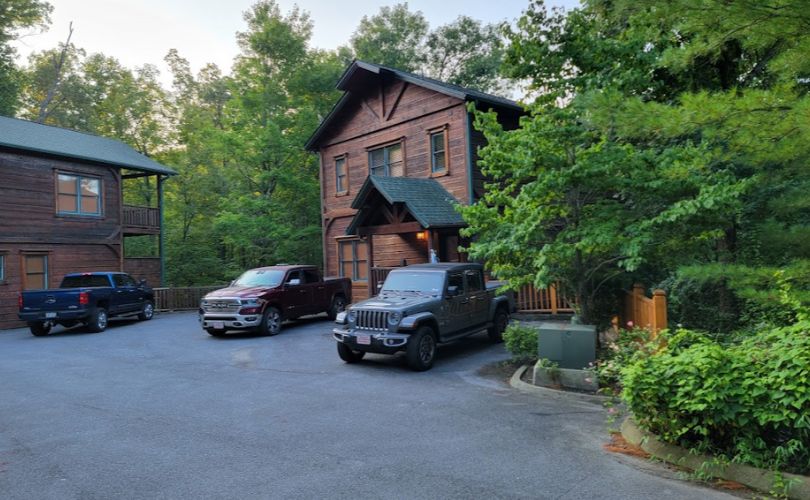 Some travelers hold the opinion that it is better to spend your money on activities than on pricey lodging. LeConte View Motor Lodge and Country Town N' Suites are two examples of inexpensive lodging options with basic amenities. The Chalet Inn is a decent choice with a lovely pool.
Gatlinburg Falls Resort, Black Bear Falls Resort, and Hemlock Hills Resort are the best hotels to choose from if you want to fully immerse yourself in the vacation mood in this mountain city. The hospitality and expansive views of the mountain range make the price worthwhile.
All in All,
It is clear by this point that the best attractions within Gatlinburg are large outdoor expeditions. The biggest appeal here is the variety of exhilarating mountaintop pursuits. Hence, you can fully detoxify amidst nature. Finally, you'll be enchanted by the Southern hospitality of this East Tennessee mountain city.