El Paso is the largest American city on the Mexican border. It is situated on the left bank of the Rio Grande, which here defines the state of Texas' western border with Mexico. The city is full of cultural attractions. Its distinctive desert landscapes are home to a variety of flora and fauna, thus offering you plenty of things to do in El Paso, Texas.
The Mission Trail, the El Paso Museum of Art, and the Magoffin Home State Historic Site are just a few of the exciting things to do in El Paso.
Fort Bliss, one of the greatest air defense facilities in the world and the location of fascinating military museums, is located inside the city limits. It once served as a military outpost that was built in the middle of the 19th century.
Franklin Mountains State Park and Hueco Tanks State Historic Site are ideal for anyone looking for outdoor fun in El Paso.
Read through our detailed list of the top attractions and places to visit in El Paso. We have also covered the best guide for the hotels and culinary scene in the city.
1. Head to the Hilltop – Franklin Mountain State Park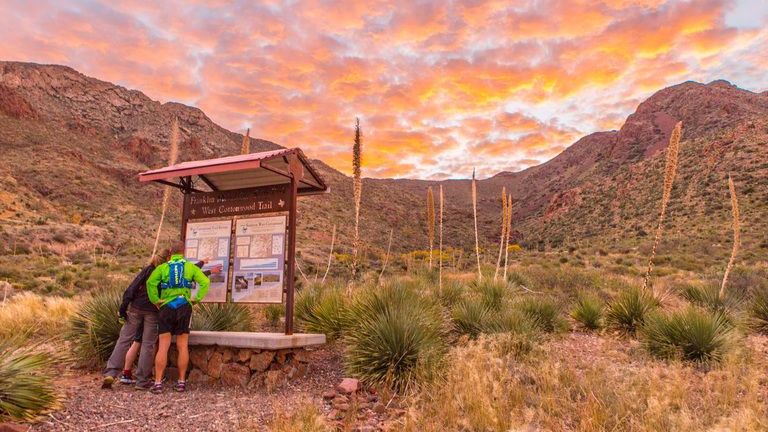 El Paso's skyline frequently exhibits the magnificent Franklin Mountains. Additionally, it provides a much-needed recreational outlet for both locals of El Paso and out-of-state visitors. And, it is one of the best things to do in El Paso this week.
Why you should go – Franklin Mountains State Park is one of the best attractions for outdoor enthusiasts.
With 27,000 acres under its grasp, the Franklin Mountains State Park offers more than 100 miles of trails for trekking, cycling, and even rock climbing.
For those who are looking for fun one should definitely visit. There are 5 RV parking spaces and 14 campsites available.
This state park in El Paso, Texas, offers many enjoyable activities.
What to do – Go fishing, experience wildlife, partake in walks led by the rangers, or just take full advantage of one of El Paso's top tourist destinations.
Along the route, you'll see some amazing locations, including Ranger Peak which rises 5,632 feet above the ground. The Native American rock engravings that date back 12,000 years.
The well-liked Wyler Aerial Tramway inside the park gives spectacular views from the summit of the 5,632-foot-tall Ranger Peak. Here you can soak in for a fantastic view of the desert landscape surrounding El Paso.
2. Bring Along Your Kids to El Paso Zoo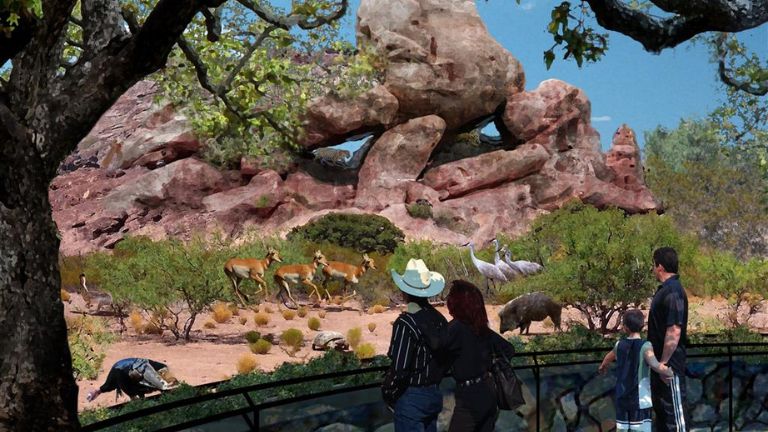 The El Paso zoo is home to many different species of animals from all over the world and is nestled on 35 acres of lush, picturesque nature.
The zoo offers a variety of habitats, each created to provide the most natural surroundings for the fauna thriving there.
Families may enjoy a fun day at the El Paso Zoo by visiting the habitats featuring animals from Africa, Asia, and the Americas, each of which is home to several large and tiny animals. This is the most fun activities in El Paso for kids. 
Why you should go – Nothing compares to a trip that includes an intimate, hands-on encounter with friendly wild animals and luscious scenery.
El Paso Zoo also makes sure that every animal you see while visiting is content and appreciated.
What to do – Visitors can get up and personal with sea lions, eagles, monkeys, tortoises, and other creatures. The zoo also offers entertaining Zoo Adventure Programs for both kids and adults. (see the events calendar to see what's on before you go).
The other kid-friendly features include a sizable tree playground, a year-round splash play area, and an African Star Train. For unique animal-focused performances, there is also a Wildlife Amphitheatre.
3. Outdoors Must not Forget to Visit Hueco Tanks State Historic Park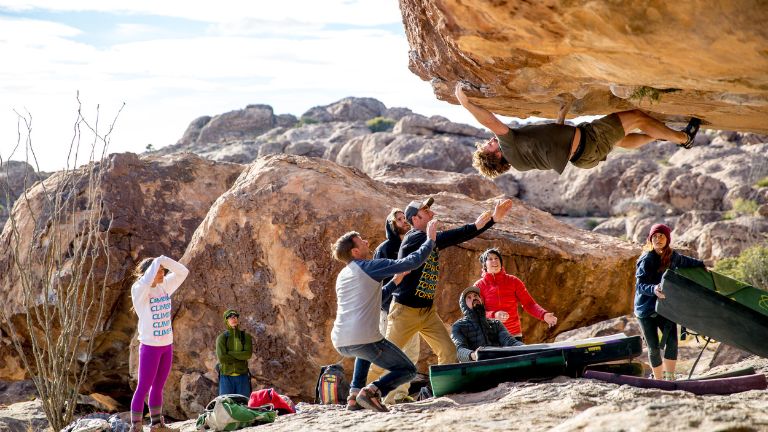 Just like its counterpart Franklin, Hueco Tanks is another outdoor haven that caters to hikers, climbers, campers and bird watchers.
Located 30 miles to the northeast of downtown El Paso, this century-old historic site resembles a cluster of elevated rocky hills in the middle of the Texan desert landscape.
Why you should go – People have congregated at this special location for thousands of years. The park is named after the enormous rock formations and natural basins that collect rainwater.
Ancient cave paintings on the rock wall provide current proof of this early human existence. The site has been attracting millions of visitors worldwide and is one of the cool things to do in El Paso.
What to do – There is a daily limit on the number of visitors because the park's resources are fragile. Reservations can be secured online. You can plan to -take a picnic and go on guided tours of the pictographs while you are there.
4. Soak into the Heritage and Musicals at Plaza Theatre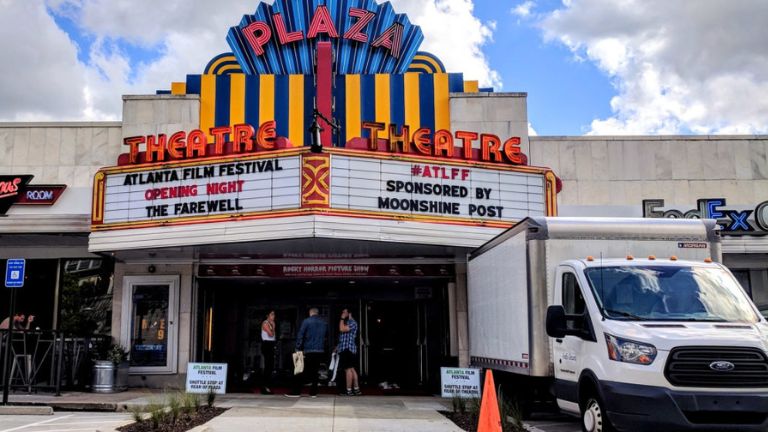 The Plaza Theatre, a proud reminder of El Paso's theatrical past, is situated in the downtown area. It was first built in 1930 and restored to its former splendor in 2006, and features some of El Paso's top live performances and tourist attractions.
This Spanish Colonial Revival-style theatre is famous for its lavishly decorated auditorium space. The painted constellations on the ceiling that reflect a summer night's sky, the hexagonal lattice floors, decorative ladder rungs, and antiques, contribute to the macabre theatre.
Why you should go – One of the most well-known monuments in the city, this old structure is adored by the residents.
Louis L. Dent, the theatre's first owner, purchased the property in 1927 with the intention of "doing something great for the community."
Broadway plays, concerts, and solo performances are the main attractions in the theatre. You should definitely visit here for its grande features which includes a Spanish mission-style entrance, three-tiered arched tower, diptych tiled corridors and french doors and handrails.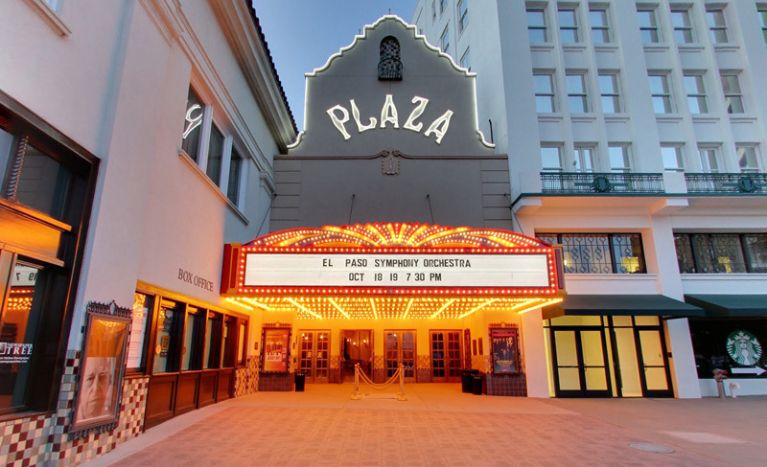 Give your beloved a classic movie-going experience and is one of the most romantic things to do in El Paso TX.
What to do – Currently, the Plaza hosts Broadway plays, touring Mexican bands, and well-known chiptune artists. Every Wednesday at noon, the building offers entertaining free tours that are definitely worth taking.
If you're unsure of where to go for the greatest indoor activities at night look at the theatre's schedule to experience the performances that might fancy you. 
5. Take a Heritage Walks to the El Paso Mission Trail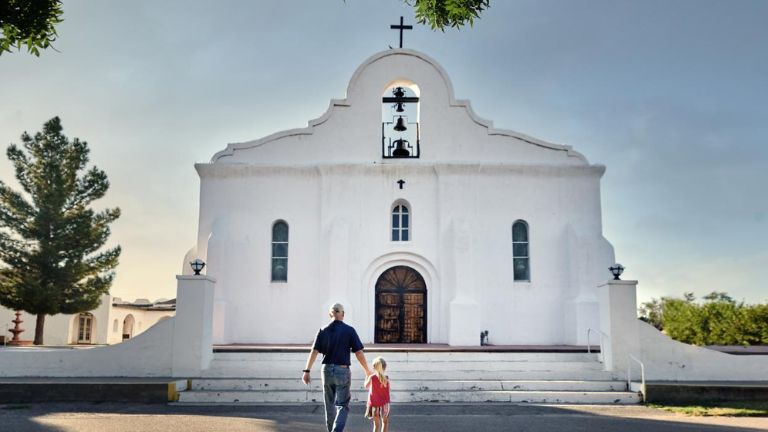 The El Paso Mission Trail offers visitors a glimpse of the city's intriguing history and photogenic panoramas that will help anyone appreciate the city's culture. It is named after the three 17th to 18th-century Catholic missions, Ysleta, Socorro, and San Elizario.
Why you should go – Travels through the state's most significant and last surviving Spanish mission trail which begins in El Paso. Taking a heritage walk here is one of the greatest ways for visitors to experience Texas' rich multicultural roots.
What to do – The path begins in El Paso, even though it actually extends beyond the city and crosses other regions of Texas.
The key stops along the path are marked by three impressively constructed adobe chapels, each of which depicts a specific facet of the lives of its first founders.
The first church, known as the Elceario Presidio Chapel, was originally a military outpost and was restored in 1850 after being destroyed by a flood in 1684.
The Ysleta Mission is a notable landmark along this well-known picturesque driving route. Built-in 1682, and is the oldest chapel in the state.
The Socorro Mission, which was first constructed in 1691, and San Elizario, with its Spanish garrison chapel from 1789, are two more sights you'll pass along the road.
Around the missions are a variety of other genuine cultural landmarks, including cafés, art galleries, and organizations like the Tigua Indian Cultural Centre. There are no fees as such to attend this and is one of the free things to do in El Paso Texas.
6. Unleash Your Creative flare at the El Paso Museum of Art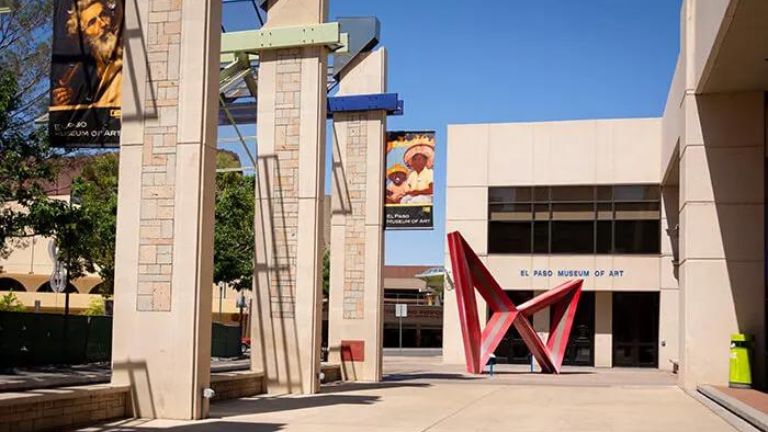 The collection of American art is abundant and is inspired by Southwest culture. The El Paso Museum of Art houses an outstanding collection of over 7000 artifacts inspired by American, European, and Mexican art dating back from the 12th century to the modern era.
Why you should go – The museum not only has a wide selection of lovely and distinctive artwork, but it also has some fantastic hands-on activities for kids!
It was constructed in 1959 and receives about 100,000 visitors a year. It is the only certified art museum in the state.
There is always something new and interesting to see here because the displays frequently feature renowned artists.
One of the numerous attractions at the museum is a kite-building workshop that children will adore! Although donations are gratefully accepted, admission is free.
What to do – Works of renowned artists like Charles M. Russell, Frederic Remington, Rembrandt Peale, Thomas Sully, and Gilbert Stuart, are among its prized possessions. There are also art collections from post-modern era artists like Milton Avery, John Marin, and Max Weber.
Find the most delicate artworks within the museum's incredibly excellent art collection to inspire your creativity.
If you're lucky, you might be able to attend the storytelling events and exhibitions that are hosted on special days.
Check out: Things to do in Arlington TX!
7. Stop by Scenic Drive to Capture Stunning Views of The El Paso and Mexico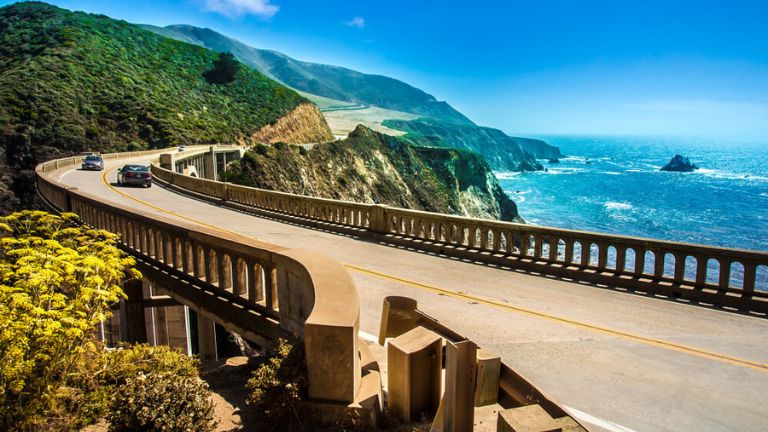 Scenic Drive offers visitors the finest perspective of the city from a moving vehicle, and never fails to wow. Definitely, one of the cool action in El Paso will truly give you a breather with its incredible views of the city. 
Why you should go – Some of the most breathtaking views of the city are provided by the serpentine road as it circles the east side of the mountain. Beautiful elegant mansions adorn one side of the meandering road while breathtaking vistas of El Paso and Juarez can be found on the other.
What to do – Reach the designated viewing spot by driving along the winding roads to witness the skyline come alive! Stop at the little park and picturesque viewpoint to make the most of your drive. Turn into Rim Rd. from Mesa St. or Alabama St. to reach Scenic Drive.
8. Visit the National Border Patrol Museum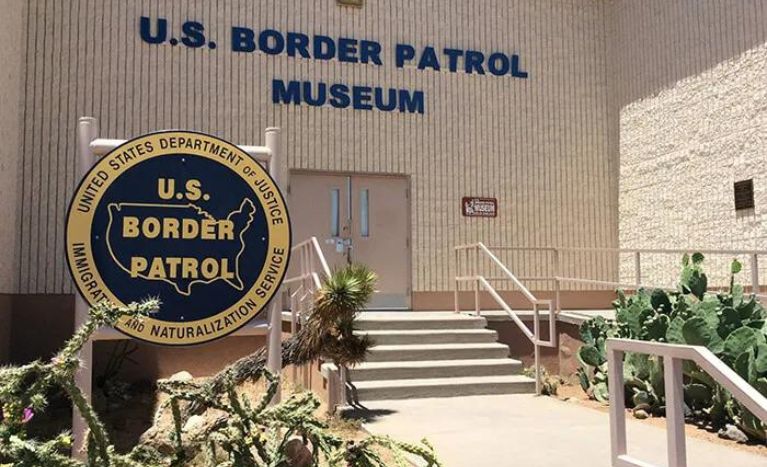 No other museum in the world can compare to the National Border Patrol Museum in El Paso, Texas. It offers a unique perspective on the history, culture, and way of life along the border between the United States and Mexico. Additionally, it offers a chance to study and comprehend individuals and life in the border region through the various ways in which they express themselves and how others perceive them.
Why you should go – The National Border Patrol Museum is among the most fascinating.
You will notice the building's unadorned façade. But any notion that this is a dull activity is immediately dispelled. The museum takes visitors on a journey through the history of the Border Patrol, from the Old West to Prohibition to the present.
The museum's exhibit of seized goods is one of its more intriguing features. The best-seized things are now on display for you to see; these were taken from people breaking the law as they crossed the border. Be prepared to be astonished by everything, from automobiles to a 9-person bicycle.
What to do – One of the highlights is the extensive collection of patrol vehicles, which ranges from simple boats, motorbikes, and humvees to complex aircraft. An OH-6 helicopter, a Piper Super Cub plane, and a Conquistador speedboat are among the static exhibits.
9. Breath Roses at Municipal Rose Garden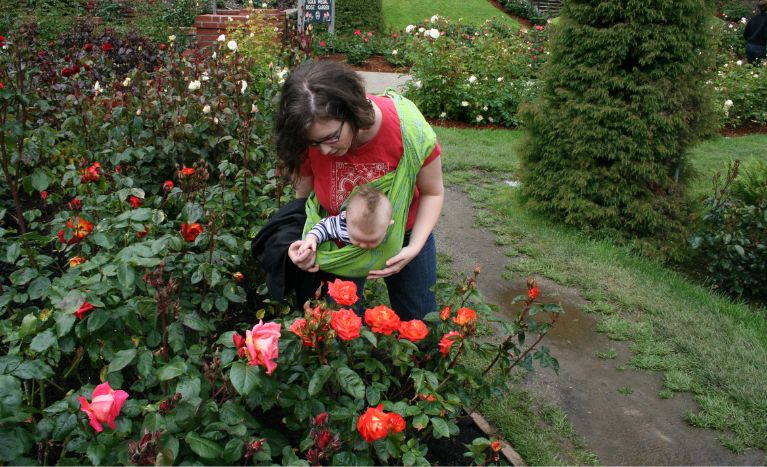 Explore with your partner a wide outdoors and soak into the enticing aroma of roses at the El Paso Municipal Rose Garden.
One of America's most picturesque locations, it has 1,460 individual rose bushes and 320 different rose kinds.
Every year, fresh roses are added to the garden after passing a rigorous environment test to guarantee their health.
Why you should go – With its diverse and vibrant colorful roses and shrubberies, the El Paso Municipal Rose Garden—one of the country's most stunning locations—emits a serene environment that will delight your senses as you take a leisurely morning or afternoon stroll.
What to do – Set off on a stress-relieving rose-filled excursion in the rose gardens with your special someone while admiring the beauty and goodness of nature.
While you're there, stop by the Koi pond for a much more relaxing experience.
10. Dig Into the Inspiring Tales of Resistance at the El Paso Holocaust Museum
The El Paso Holocaust Museum and Study Center is a somber and harrowing place, It makes up for its lack of a lighthearted tone with informative, instructional, and well-curated exhibits that educate visitors on everything there is to know about the namesake tragedy.
It was developed by Holocaust survivor Henry Kellen as a way to spread knowledge and consciousness about resilience and oppression during the Second World War.
Why you should go – In addition to providing a fascinating insight into life in the concentration camps, the museum does a fantastic job of chronicling the period leading up to the terrible events.
What to do – The dining table set, tributes to those who perished during those terrible years, and Third Reich exhibitions that teach you about its ideologies and atrocities are just a few of the numerous displays on life under the Nazi government.
The on-site tour guides are always eager to assist you. This is one of the most historically significant free attractions.
11. Shop Organic Produce at Downtown Art and Farmers Market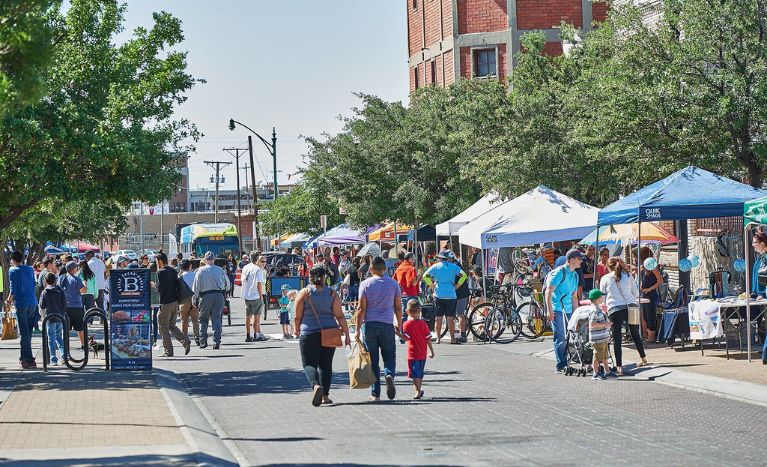 The El Paso Downtown Art and Farmers Market is an outdoor, year-round artisan market. It offers locally produced, original arts and crafts, food vendors, and entertainment from El Paso County artists.
Why you should go – Here, artisans offer their creations, and you can source all the rare treasures. With so many possibilities for things to do, kids can participate in the vibrancy as well. The Downtown Art and Farmers Market is one of the most enjoyable things to do in El Paso, regardless of why you visit.
What to do – The market, which is open every Saturday from 9 am to 1 pm in the Union Plaza District on Anthony and San Francisco Street, gives locals and visitors the chance to buy in a welcoming environment. You also have the opportunity to indulge in delicious cuisine and cost-free family activities.
You also can try the regional cuisine as there are plenty of cafes and restaurants lined up. Additionally, live entertainment by the indigenous rock bands adds value to your visit.
12. Marvel at the 18th Century Magoffin Home State Historic Site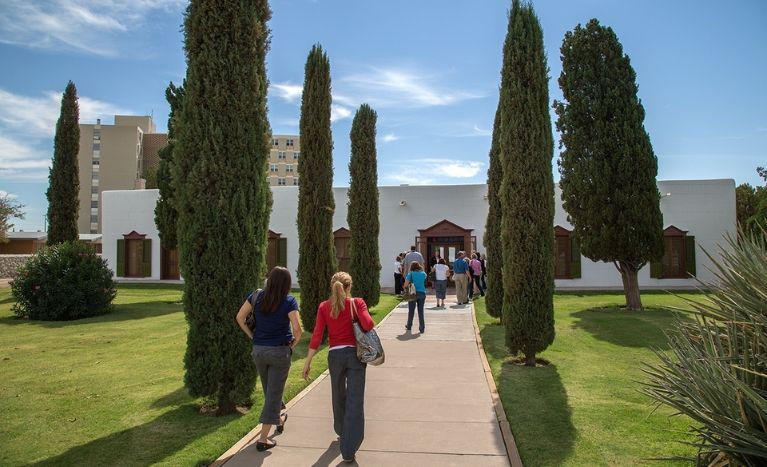 Joseph Magoffin built the beautiful Magoffin Home State Historic Site in 1875, serving as a living testament to the family's rich cultural background and impeccable taste in Territorial architecture.
Why you should go – The Magoffin family, a multiracial family that contributed to the growth of America, is the subject of the Magoffin Home State Historic Site.
The house (and the family) also participated in the Civil War, served in the military, and helped to improve ties between Mexico and America.
The Magoffin family lived in the house for more than a century.
What to do – The 19-room adobe homestead, which was built in 1875 in the Colonial style comprises three wings.
The mansion, which was built for one of El Paso's most prominent families, is filled with original antiques, tapestries, and portraits. In addition, there are numerous outstanding artworks and exquisite mid-Victorian decor.
The lovely 1.5-acre grounds are definitely worth exploring. Any visitor to this historic property should start their journey at the nearby Visitor Centre, run by the Texas Historical Commission, where they can sign up for a guided tour.
13. Spent a time in nature at Keystone Heritage Park and Desert Botanical Garden
Keystone Heritage Park and Desert Botanical Gardens, a perfect wedding destination in El Paso, provide additional pleasant amenities available to the general public.
Why you should go – 52 acres make up the Keystone Heritage Park and Desert Botanical Gardens in El Paso, Texas, making them ideal for tourism. And, even more, fantastic for bird watchers!
The Corps of Engineers discovered the archaeological site in the 1970s while building a flood control dam. It revealed a 4,000-year-old settlement that is now a fascinating stop at the park and one of the best things to do in El Paso.
What to do – The wetlands are one of the best places to visit if you're seeking to spot some feathered friends because more than 206 different bird species call them their home. Make sure to make a detour to this location if you enjoy listening to the birdsongs.
The desert vegetation on display at the Archeological Site is a sight to behold.
14. Learn US Military History at Fort Bliss and Old Ironsides Museums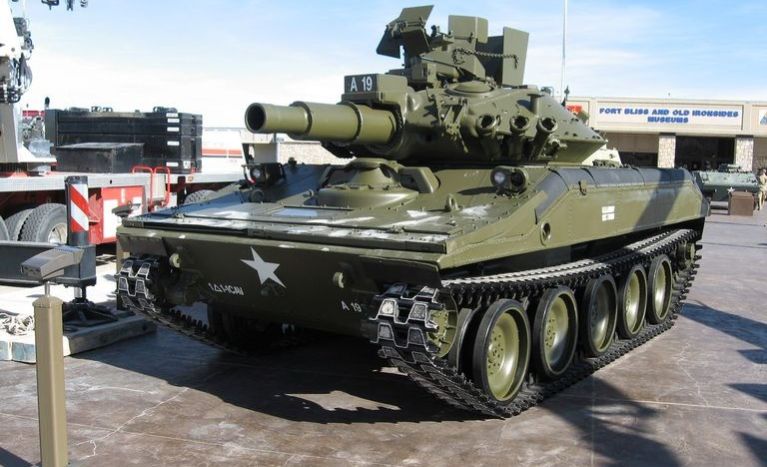 Fort Bliss was built in the middle of the 19th century as a US Army outpost and later functioned as a Confederate army garrison during the Civil War.
The camp is now home to the Army Air Defence Centre, a venue for allied nations to training for battle, as well as a number of fascinating museums.
The Fort Bliss Museum showcases air and missile defense exhibits. It also features other military items from the famous Desert Storm war to 1861, along with the long history of the fort. Many unique artifacts and vehicles may be seen at the Old Ironsides Museum, which is devoted to preserving the heritage of the 1st Armoured Division of the Confederate army.
Why you should go – Fort Bliss spans 1,700 square miles in size and is the second-largest US Army facility in the nation.
It is also home to the largest area of entirely unrestricted airspace in the nation, making it a great location for training.
The museum's numerous displays, which date back to 1849, cover a broad variety of topics, including ordinary soldier life, army households, the world in times of peace and conflict, and more.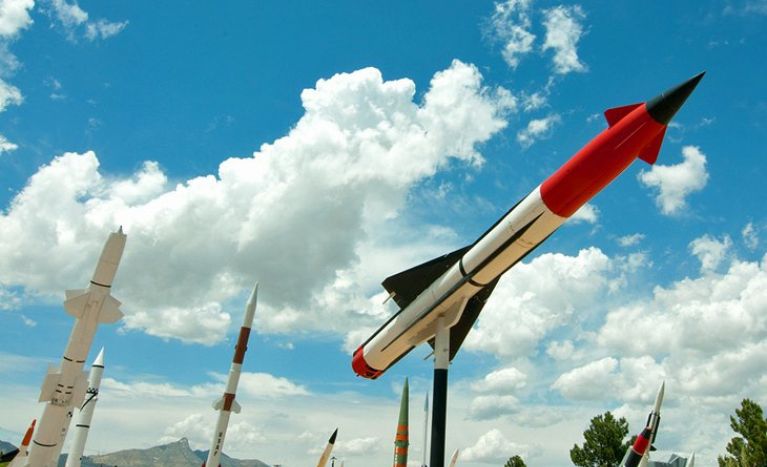 What to do – A German V-2 rocket, some artillery pieces, and many helicopters are all on exhibit in the impressive armor show at the entrance.
The museum has impressive displays of weaponry, artifacts, and other vehicles. It features a wealth of information on the histories of the 1st Armoured Division and the U.S. Army at El Paso.
Kids can have a hands-on experience at one of the battle tanks installed outside the venue. The Old Fort Bliss, a replica of the first post of that name, is located just next to the museum.
15. Casa De Azucar is Strictly for Romantics and Lovers
Rufino Loya, a former worker at Levi Strauss in El Paso, Texas, constructed Casa de Azúcar. He was retired and had vowed to erect a stunning building specifically for his wife.
Loya started carving and chiselling a masterpiece in the region around his house in 1973. He started pounding at the cement around his house, creating tiny, detailed patterns and he painstakingly put in hundreds of hours of work over a period of 25 years.
He created what is now known as Casa de Azucar, or "Sugar House".
Why you should go – Rufino Loyola started building intricately painted cement structures that were scattered across his house after he left Levi Strauss.
He continued doing this for many years until the magnificent works of art took on a cake-like appearance. That serves as a reminder of his kind act for his beloved.
What to do – The entire land is regarded as private property because the eminent artist who created Casa de Azucar and his wife still reside there.
Tourists may, however, freely admire his creation and make donations if they so choose. Couples should not skip these attractions, and it is definitely one of the romantic things to do in El Paso Texas.
Do not miss the other romantic destinations in Texas. The tradition of love is centuries old. One such is putting the lock at Lone Wolf Bridge in San Angelo, Texas. As a token of memories, cherished, and love. Check this out!
16. Explore the Bhutanese Culture at Lhakhang Cultural Exhibit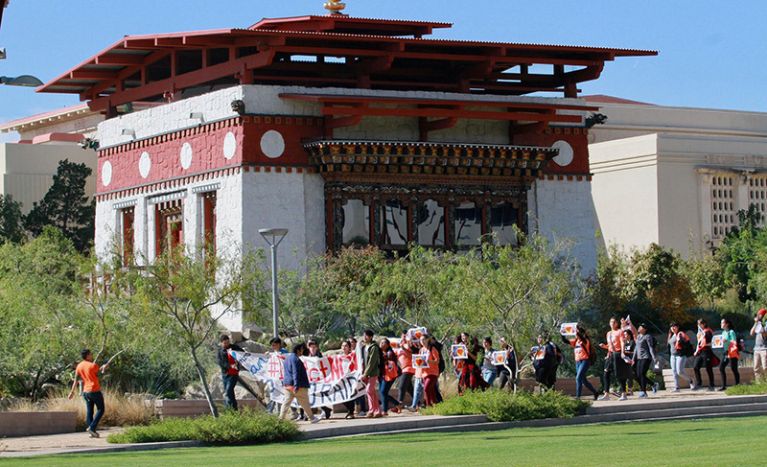 An unusual and rare sight in a city like El Paso, Texas, and in the United States is the Lhakhang Cultural Exhibit.
It is a 1600 square foot Bhutanese temple that was constructed there before being moved here and set up by a team of Bhutanese and Americans.
The workmen chanted joyously as they carefully put the temple together, piece by piece, during the enjoyable assembly process.
Why you should go – The 1600-square-foot structure unexpectedly arrived at UTEP and now exhibits Bhutanese culture through the exquisite interior decorations. It was built by the mysterious Himalayan kingdom of Bhutan for the 2008 Smithsonian Folklife Festival in Washington, D.C.
What to do – With the help of a skilled tour guide, explore the Lhakhang Cultural Exhibit to learn about Bhutan's artistic traditions and to admire the building's colorful decorations.
17. Explore the Desert Ecosystem at Centennial Museum and the Chihuahuan Desert Gardens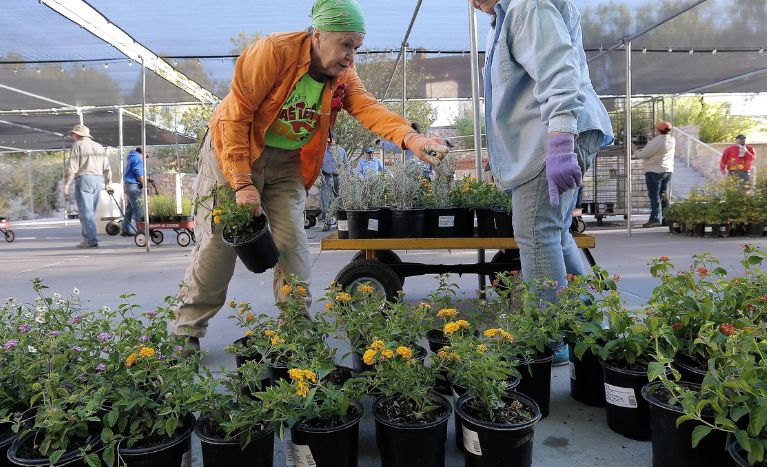 Located at UTEP, or The University of Texas at El Paso. one of the first buildings on the campus. Later, it was designated as El Paso's first museum in 1936.
It holds numerous permanent displays that emphasize the cultural, environmental, and historical features of the Chihuahuan Desert. It focuses heavily on culture and life at the Texas-Mexico border.
Why you should go – The Centennial Museum has exhibits about the natural and cultural history of the Southwest and Mexico.
It was built to mark the 100th anniversary of Texas' independence from Mexico.
It is located on the University of Texas at El Paso campus. And, features both ongoing and one-time exhibits on topics related to the arts, sciences, archaeology, ethnology, geology, and paleontology.
What to do – The natural history display is especially fascinating because it informs visitors about the region's geology, flora, and even fossils.
There are lectures, seminars, and workshops that highlight the El Paso geography and natural habitat.
In multiple themed gardens, there are over 800 distinct native plant species showcasing the desert habitat.
Some exhibitions stand out more than others, like those that emphasize rainwater harvesting and irrigation in the desert region.
18. Go for an Adrenaline Rush at Western Playland Amusement Park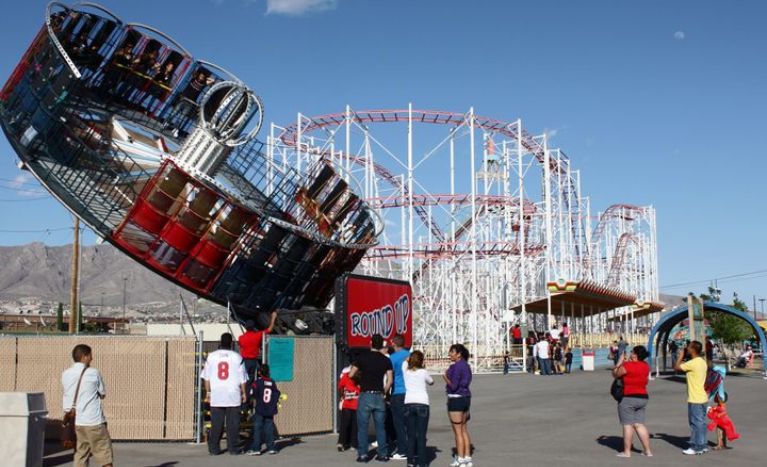 Spanning 25 acres of ground, the Western Playland amusement park is exclusively packed with the adrenaline rush, fun adventures, and thrilling rides for your entire family. Even for kids and pre-teens, there are attractions and rides that offer an unforgettable experience.
Why you should go – It's hardly unexpected that El Paso has another place brimming with fascinating activities and heart-pounding thrills. Provided the fact that the city is abundant with the vibrant tourism destinations.
There is no doubt that everyone will find something to enjoy at Western Playland's 25 acres of entertainment, and it is one of the best things to do in El Paso this weekend.
What to do – The El Bandido roller coaster ride at the amusement park will make your heartbeat skip a few beats.
If you don't mind getting wet along the way, keep an eye out for the Tsunami ride and wait for the 70-foot tidal wave for a thrilling experience!
19. Examine the Origins of Texan Culture and Beyond at the El Paso Museum of Archaeology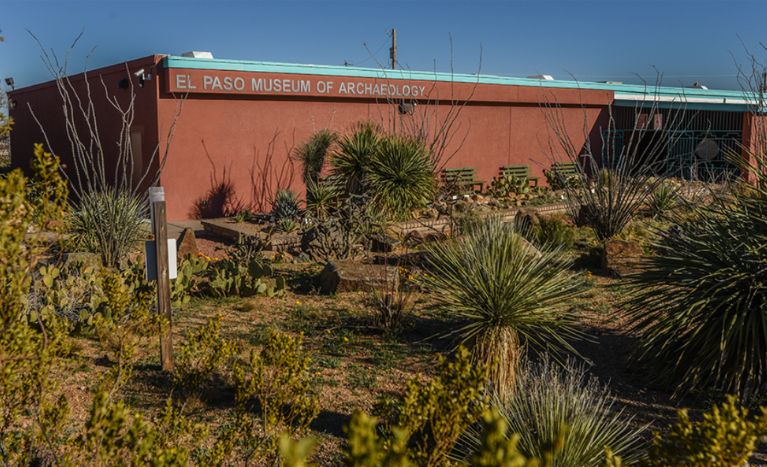 Visiting the Museum of Archaeology in El Paso city is a fantastic way to spend a day.
Here, more than 14,000 years of prehistory are preserved, enjoyed, and investigated. There are a variety of activities to transport you back in time.
With displays from the time of Native American inhabitants and even earlier from the Ice Age when Paleo-Indian hunters roamed, the Museum of Archaeology covers a lot of information. It also reveals the life and culture of Texas as well as Northern Mexico.
You'll discover how civilization developed from that time forward to our more recent forebears and even beyond.
Why you should go – It is understandable why history buffs frequent this museum, which houses fossils and relics dating back 14,000 years.
Additionally, it contains 15 acres of land with more than 250 different native desert plant species that are perfect for people who enjoy hiking on nature trails.
Explore the displays to discover more about the history of North Mexico and the Southwest.
What to do – The El Paso Museum of Archaeology has a tonne of exciting things to discover. Some of the greats include thorough miniatures and galleries representing life in the area for the previous 14,000 years.
This striking museum is free, and its auditorium frequently offers special lectures, events, and family programs.
More than 250 indigenous flora of the Chihuahuan Desert can be found throughout the walking trails that the museum maintains on 15 acres of ground surrounding the building.
20. Understand the US-Mexico Border Dispute at Chamizal National Memorial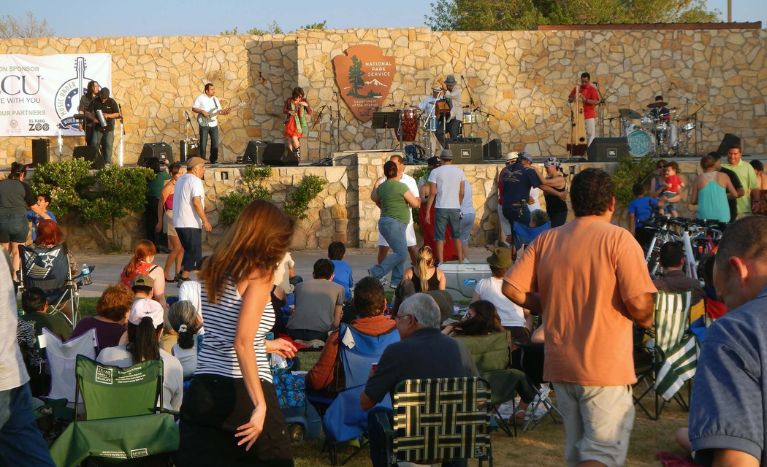 The Chamizal National Memorial may sound like a noble El Paso landmark, but it's actually a tranquil urban park. And is one of the most picturesque sites in Texas to visit this weekend.
With galleries, a theatre, and even a museum, it covers roughly 55 acres and serves as a type of cultural hub for the El Paso neighborhood.
Why you should go – Well, it was developed to honor the resolution of a more than a century-long conflict between Mexico and America.
It was referred to as the Chamizal Dispute and mainly concerned the border between the two nations.
It is also home to distinctive plants and fauna that are particular to this area. The Chamizal National Memorial benefits from its unusual border location.
What to do – The 54.90 acre memorial park primarily acts as a cultural hub, housing a theatre, art galleries, an amphitheater, and a museum. It chronicles the history of the border between the United States and Mexico.
The park itself is spacious enough for your kids to run around. It hosts a variety of cultural events throughout the year, including summer concerts on Sunday afternoons from June to August.
What to Eat in El Paso TX?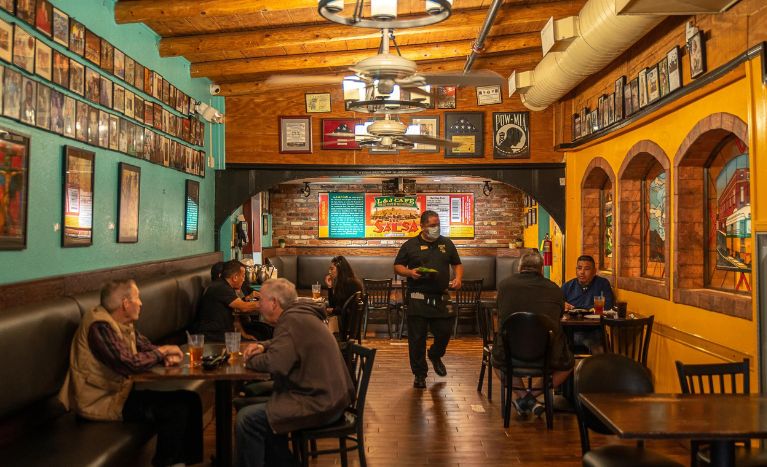 There are many wonderful options available to you at El Paso. It includes fine dining establishments, lovely cafes, lively steakhouses, and pubs with busy bars. In addition, there are casual delis, inexpensive diners, restaurants with menus that are inspired by other countries, and much more.
Taft Diaz – At the Stanton Hotel in the downtown area, there is a classy restaurant called Taft Diaz. One of El Paso's top restaurants, Taft Diaz offers a tantalizing all-day menu, specialty drinks, and food with a Mexican influence.
Zino Creek – Take a break from sightseeing and treat your traveling companions to the best lunch in El Paso by dining at Zino's Greek. You can eat a wide variety of delectable dishes here, including homemade pasta, meat- and vegetarian-based entrees, thick burgers, and kid-friendly options.
L & J Cafe – The L & J Cafe was first known as Tony's Place when it first opened its doors in 1927. It is a family-run restaurant that specialises in food with Mexican influences. Make your way to the L & J Cafe, one of El Paso's most well-known restaurants, to have a special meal with your friends. It promises huge plates for groups or families, great home-style cooking, outstanding serving, catering services for every event, and a gift shop.
Kiki's Mexican Restaurant – A classic restaurant serving Tex-Mex cuisine, Kiki's Mexican Restaurant first opened its doors in 1976. Kiki's Mexican Restaurant, one of El Paso's top-rated eateries, is a great place to catch up with family, partners, or friends. It has a retro style, a colorfully designed space, a warm atmosphere, amiable staff, and ample portions.
Where to Stay in El Paso Texas?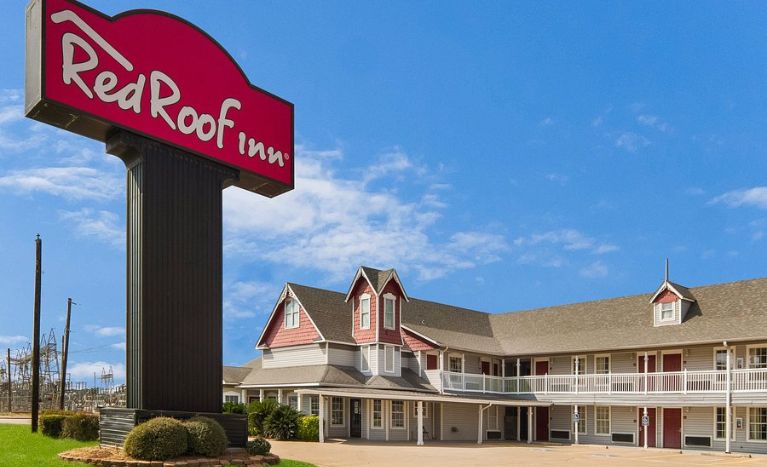 El Paso's attractions are dispersed around the city, thus your choice of lodging should be closely tied to your top attractions. The 17th-century Mission Trail lies to the east of downtown, while the El Paso Zoo and El Paso Museum of Arts is to the west. Fort Bliss is in the north, and many of the museums are in the downtown area. Here are a few excellent hotels with great locations:
Holiday Inn – Located between the Fort Bliss and the downtown area, offers a free shuttle, parking, and complimentary breakfast.
Hampton Inn – The Hampton Inn provides free hot breakfast and a free shuttle to locations within five miles on the eastside of El Paso, just a few miles from the 17th-century Ysleta Mission.
Comfort Inn and Suites – Near the airport, the hotel offers reasonably priced, spacious accommodations as well as free late-afternoon snacks, complimentary breakfast, and beverages Monday through Thursday.
Red Roof Inn – The pet-friendly hotel is only a short drive from the Tigua Indian Cultural Centre, which is located east of the city's core. A number of chain restaurants are accessible on foot from this hotel, which also has an outdoor pool.
Whether you're looking for the best free options or are ready to invest a little additional money, there are plenty of things to do in El Paso TX.
With so many attractions in El Paso, it's impossible not to have fun. We sincerely hope that this guide has assisted you in discovering the finest that this lovely Texas city has to offer!