Arlington is a city located West of Dallas. This city is widely known for its Planetarium and rich wildlife. There are many top things to do in Arlington TX, to explore and spend a decent vacation with your family and friends. Whether you are a science fan or a history one, you will get everything in this city and gain your learning experience. It is also home to the Major League Baseball of Texas Rangers and the National Football League of Dallas Cowboys.
Entertainment to adventure, you will find everything here without any compromise. Let's see some of the places where you can visit during your vacation.
Top 20 Things to do in Arlington TX
1. Adore Starts at Planetarium of University of Texas
A planetarium is the best place to discover galaxies, view astonishing stars, and feel the space world by living on earth. You can visit this planetarium with your family and enjoy the most fantastic atmosphere. You can see stars, planets, and galaxies virtually and have an excellent adventure in your life.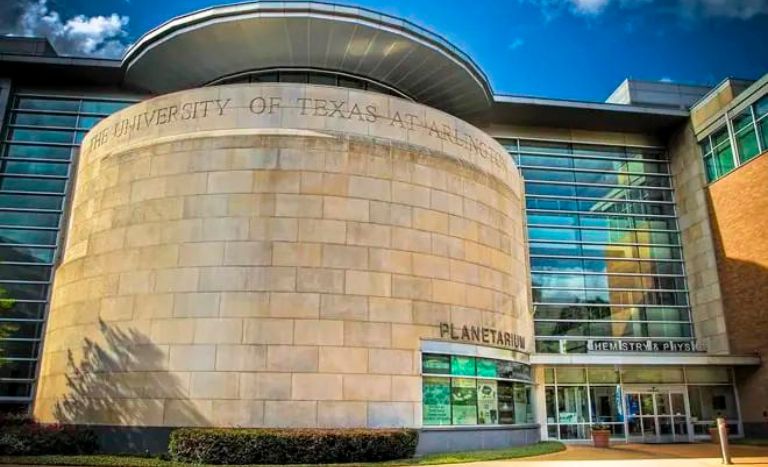 Visiting this type of place will be one of the best things to do in Arlington TX. This planetarium also hosts many live shows and events to give you the best science learning experience. You can take out your kids here and give them the great opportunity to learn much about planets and stars. Head out to the Chemistry Physics Building at the University of Texas to reach the location.
2. Alluring Nature at River Legacy Park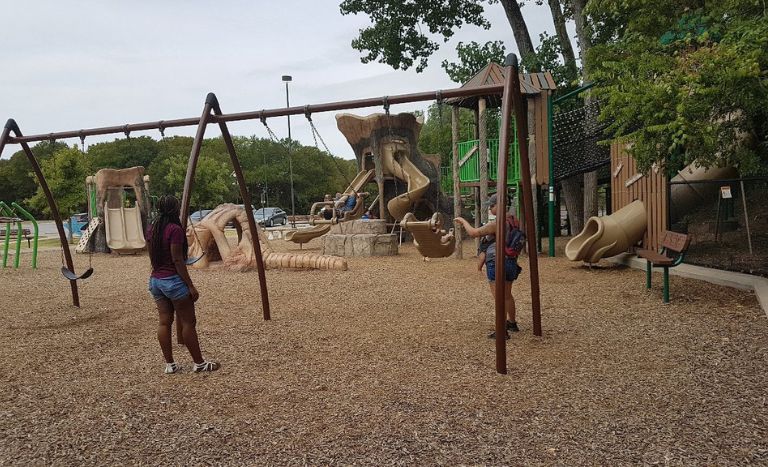 Vacation is all about spending quality time with your friends or family in the lap of mother nature and exploring the city's main attractions. Looking for some things to do in Arlington TX, this weekend, River Legacy Park will surely fulfill this wish for you.
This park has a long walking trail, shady trees, over 400 species of animals, and 193 birds. There is so much to do here. Let's get to know some of the amazing things you can enjoy in this park.
You will find a large playground here with the skeleton of a T-Rex dinosaur. Kids are definitely going to enjoy this park very much.
There is also an aquarium to spend a relaxing time with your children.
In addition to this, you will also get to see various exhibitions, shows and play in this park.
3. Enjoy the Football at AT & T Stadium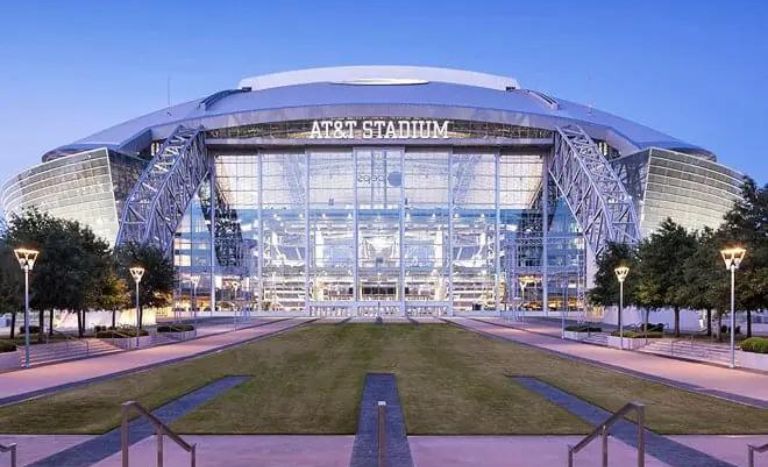 AT & T Stadium is where the National Football League is organized with the Dallas Cowboys. This team is one of the top-rated ones among netizens, and a large crowd can be seen here during the match. If you are a football game lover, this match will be exciting and fun.
You can go to the stadium with your friends or family and watch the team play during the vacation. Besides Football, there are also other games that include boxing, wrestling, soccer, basketball, racing, etc.
Make sure to check the schedule of the stadium before arriving at this destination. This will be one of the most fun things to do in Arlington TX if you are a sports lover.
4. Six Flags Over Texas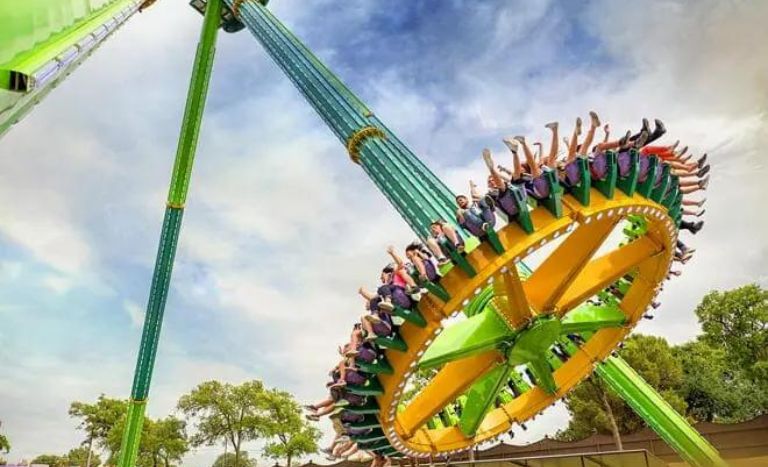 Six Flags Over Texas is a weekend getaway that was established in 1961. It is the first theme park for enjoying the vacation in Arlington. Roller Coaster rides have always been exciting and adventurous activities for those who like to do out-of-the-box things. This park has the tallest roller coaster, which will make your ride more thrilling and exciting. To make your trip fun, you can add this to your unique things to do in Arlington TX.
This theme park also has many attractions like a large area to sit around, numerous shops to buy stuff, and a variety of food. Arriving here in the morning will be the best time to visit. You can go there for the whole day with your family and create some unforgettable memories for a lifetime.
5. Arlington Museum of Art for Galvanic Arts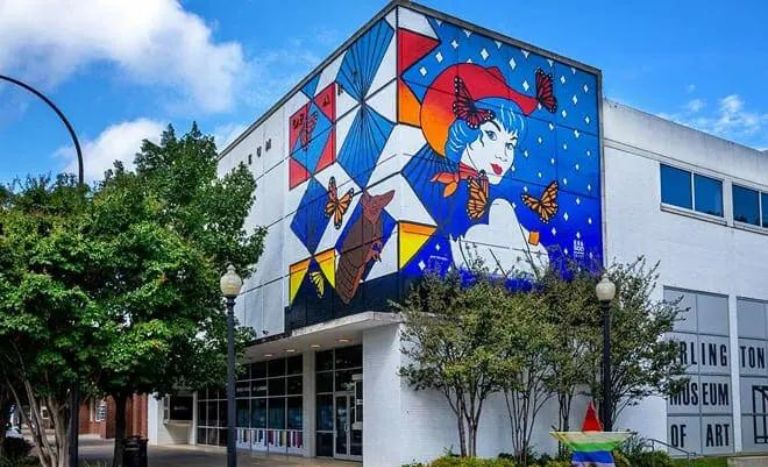 Arlington Museum of Art is the best spot for those who are really big fans of cultural and local arts. You can find the commendable work of renowned artists here with a little pinch of reality. There are two types of exhibitions organized here in this museum: temporary and permanent. You can participate in any of these or both as per your schedule. Admire the work of some professional and local artists while visiting this place with your family and friends.
This museum has many artistic things like paintings, photographs, sculptures, mesmerizing drawings, beautiful prints, etc. So, a whole day will be enough to explore all the beauty of this museum. It will be one of the cheap fun things to do in Arlington Texas if you want to stay within your budget during your vacation.
6. Skate the Fun at Arlington Skatium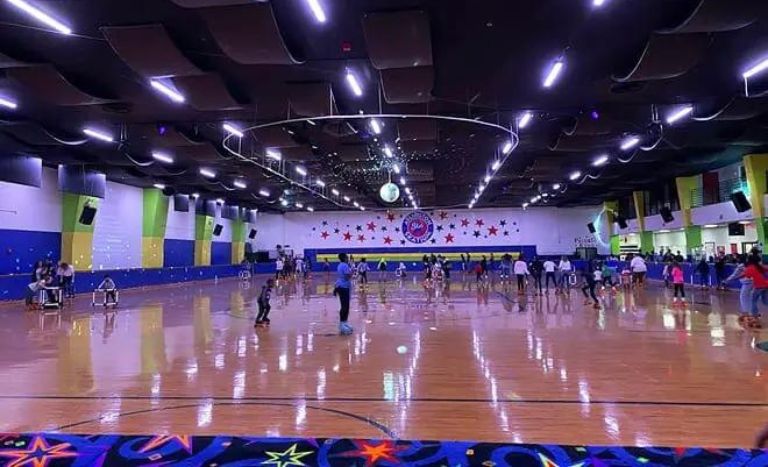 When it comes to doing adventures during the vacation, some unusual activities always come to one's mind. Skating is one of them. It will make your heart race and give you the most thrilling experience of your life. Arlington Skatium has the power to provide you with that rushing feeling with the largest roller stink. It is a trendy place among visitors where they can hang out with their families. Add this place to your cool things to do in Arlington TX, with a couple of your friends or colleagues.
Let's see what all you can do here to get the most adventure out of this place:
You can enjoy skating with some light music and a party system.
The department organizes many fun events. So, it is a must to check these fun events before arrival.
It also has an on-site arcade that those not that much into skating can use.
7. Get Entertainment at Globe Life Park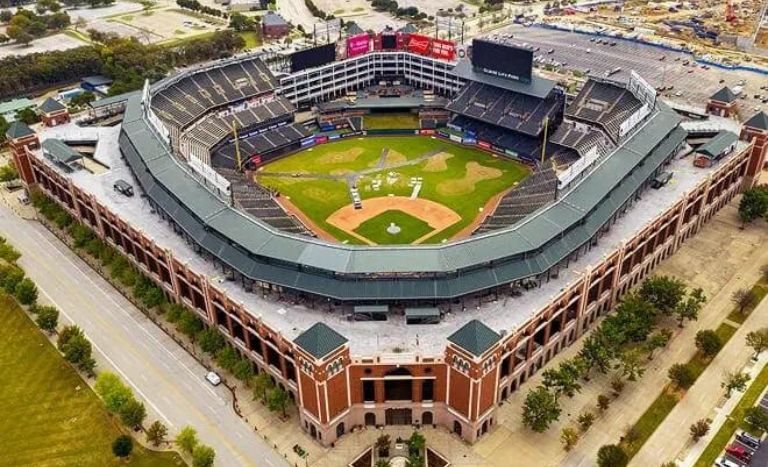 For the best things to do in Arlington TX, for adults, Globe Life Park is one of them. This park is for playing baseball games with the Texas Rangers team and many recreation areas. With over 48,114 seat capacity, this park also has a 12-acre lake space. You can take the pre-game tour here to access practice matches, warm-ups, and other exciting activities.
It will be a really excellent opportunity to be enlightened more about the baseball game and its history by the players themselves. Except for the game, you can also walk into the ground, visit recreational spaces for more activities, etc.
8. Live the History at Top O'Hill Terrace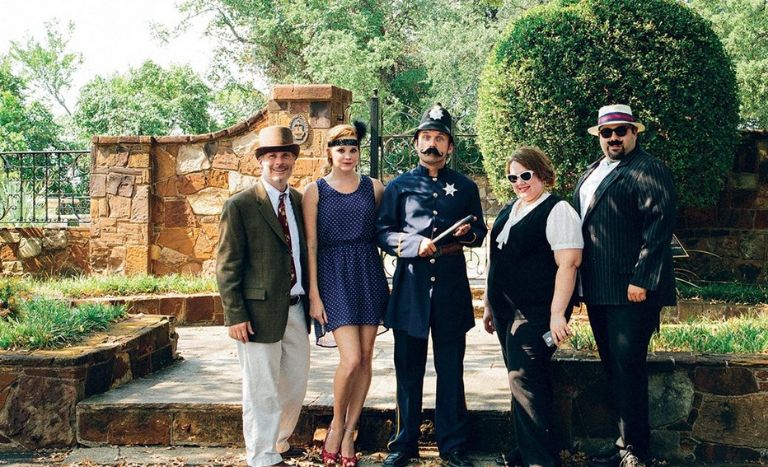 Top O'Hill Terrace is a historical place to roam around and take guided tours. In the early 20th century, it was a top-rated casino and gambling place. Hence, this is why it attracted many famous faces to Arlington. This is one of the tourist places where lots of activities can be done. It is one of the best indoor things to do in Arlington TX.
For an indoor guided tour, you need to participate in exhibitions to learn about this place's history and interesting facts. It will be quite an overwhelming experience for you to learn more about the fantastic building constructed at this place. They also have a restaurant where you can have your favorite meal during your tour.
9. Shop the Fun at Texas Live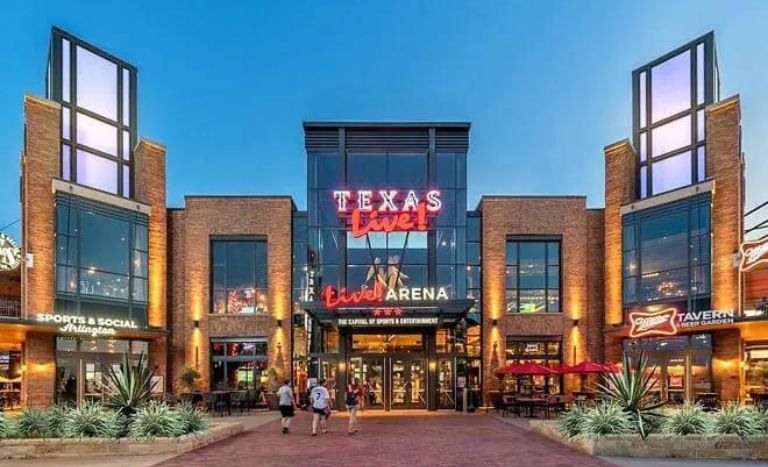 Malls are the best places to enjoy various activities, whether games or watching movies. Texas Live was inaugurated in August 2018 and became a trendy destination among tourists. When you are willing to do multiple things like entertainment, food, and shopping altogether, nothing is better than this fun-loving place. It is one of the best places admired by visitors to Arlington.
You can go here with your family and kids to give your trip a memorable experience. Heading to Texas Live is one of the best family things to do in Arlington TX. Play games and go shopping to get the most entertainment in your hand. Texas Live is famous among the young generations because of its high-definition gaming facility and unlimited fun.
10. Six Flags Hurricane Harbor for Water Enjoyment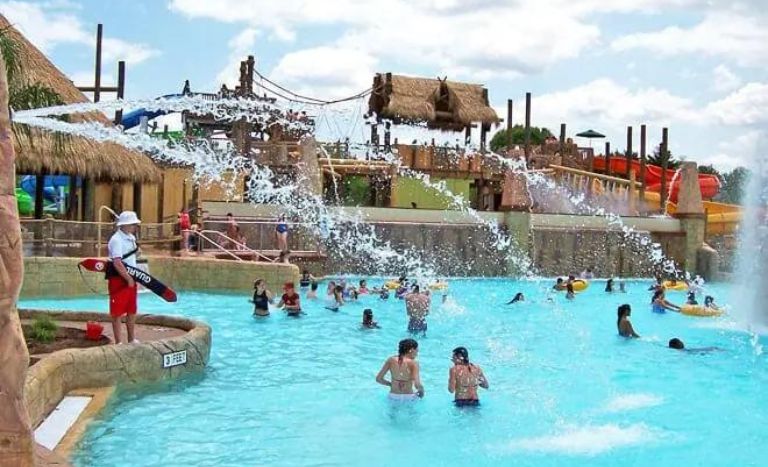 If you are going on a vacation with your kids, then Six Flags should not be missed out. This is a destination full of beautiful events and lots of fun. Six Flags Hurricane Harbor is the best place for hanging out with kids and getting the most of your enjoyment of spending the holidays. This theme park organizes many live events and game shows where you can take part with your kids.
Play the water games and incredible rides to learn the new definition of entertainment here. This harbor has more than nearly 20 fair enough attractions to get the fun in your hand. It is one of the best attractions for things to do in Arlington for kids.
11. Wildlife Experience at Cedar Hill State Park
Cedar Hill State Park is operated by the wildlife department and is located on the shores of Joe Pool Lake in FM 1382. It is among the best picnic places where you can spend your weekend chilling with your loved ones.
There are also lots of greenery with different kinds of bird species. You can look at them and learn more about birds and their habitat. This weekend getaway will be a great addition to your things to do in Arlington TX for family. Fishing is also a great activity here which can be done in the lake.
12. Moxley Manor Haunted House for Horrifying Vibes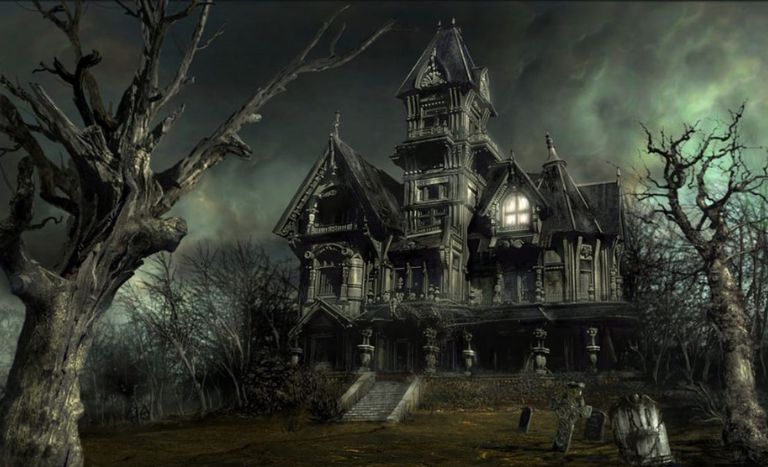 The haunted house is the best place to get adventure along with entertainment. If you like to experience horror things, Moxley Manor is the one. You can visit this house to get a real-time horror movie experience and participate in various activities. There are also many props available that can give you a horror vibe at this place. It is also one of the best things to do with kids in Arlington TX.
Many talented child actors have been performing here with cute props and horrifying vibes. The sets here are so real that they will give you the feeling that you are in a real horror movie.
13. Wave Pool at Hawaiian Falls Mansfield Waterpark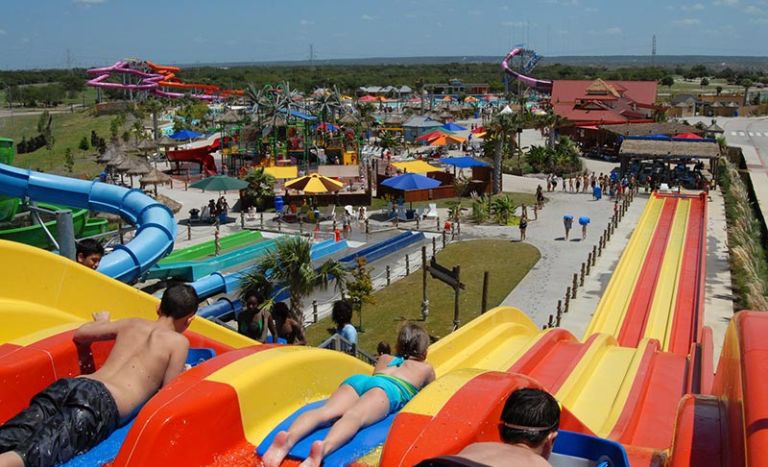 With the largest aquatic structure, Hawaiian Falls has been the most exciting waterpark till now. It remains jam-packed every day because of many local and foreign visitors. If you are looking for things for toddlers to do in Arlington TX, this waterpark is the perfect option. 
The main attraction in this waterpark is the wave pool, where you can enjoy a high level of excitement. Body slides, family rides, three-line racers, and dump buckets, all of these things will fill your holiday with adventure and fun-loving activities. Along with these places, you can also explore the lazy river and kid's play area to gain a commendable experience during your leisurely vacations.
14. Feel the Romance at Arlington Theater
Visiting the theater will be a great option on your list of romantic things to do in Arlington TX. Arlington Theater is very popular among many couples to watch live plays, movies, and exciting shows. With the modern, stylish stage and lots of space, this theater produces a variety of live performances with some great talented actors and characters. 
You can spend a romantic evening with your partner at this theater and get some memorable moments for the future. Before arrival, you can also check out the show timings and full schedule on the website.
15. Southwest Nature Preserve for Scenic Areas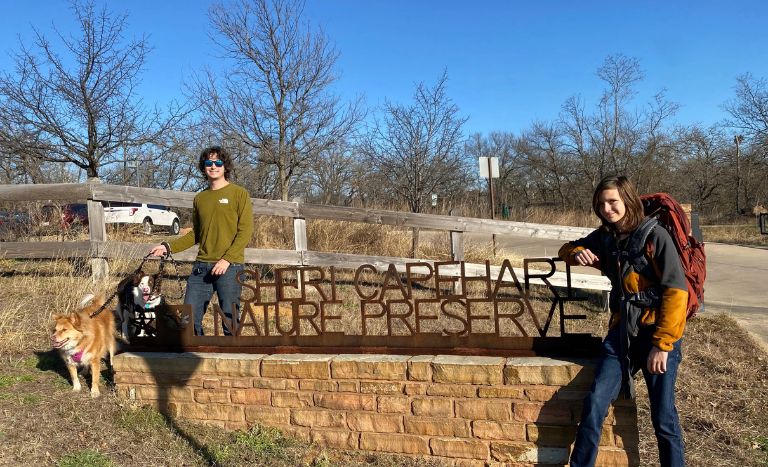 Southwest Nature Preserve is a primary destination for fishing and long hiking trails. The best time to visit this place is in the morning or evening to enjoy the atmosphere. This place is merely a day trip from tx. You can come here with your family during summer and organize a picnic or any sports activity to have fun and can add this place to one of the best things to do in Arlington Texas, this weekend list.
You can also see animals here and experience the wildlife. Nothing is more beautiful than the scenic area of this natural city. It will give you the most cherishing memories with your family in such a positive environment.
16. Farming Knowledge at Penn Farm Agricultural History Center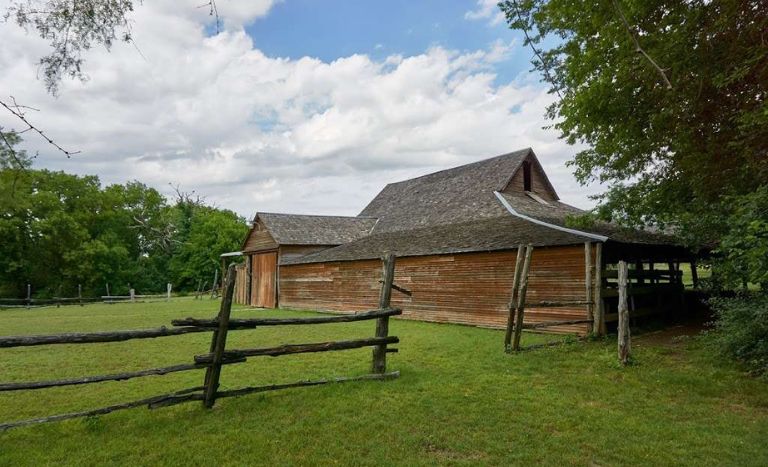 Farming history is an exciting subject to learn more about locals and their culture. Penn Farm Agricultural History Center will provide you with an educational experience and help you to learn more about Texan farming and other activities.
Here, you can roam around the field and travel back into the past with the fantastic view of the paintings and historical buildings. Exploring the facts about history will be an excellent memory for you. This is one of the free things to do in Arlington TX when you are done spending most of the money on your tour.
17. Feel the Sky at iFLY Indoor Skydiving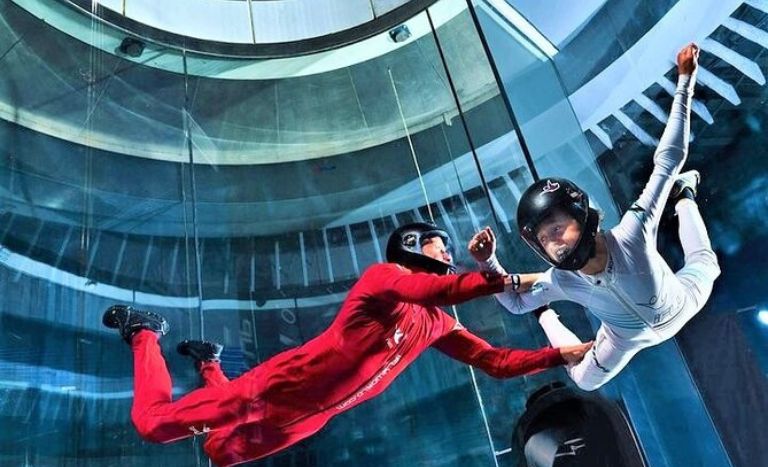 You must have heard about outdoor skydiving but not of an indoor one. iFly Indoor Skydiving at Arlington lets you feel the sky from very close. You will get an experienced instructor for your help if you are new to Skydiving experience. This place also offers a chance to celebrate a birthday or any other parties. It is suitable for children because skydiving will give them an extraordinary memory to cherish. Undoubtedly, it is one of the cool things to do in Arlington TX with family.
The staff here is thoroughly trained and very friendly to its visitors. So, make sure to take a whole day to visit this spot. It will give you the fun and adventure in a single package.
18. Get Enlightened with Mansfield Historical Museum and Heritage Center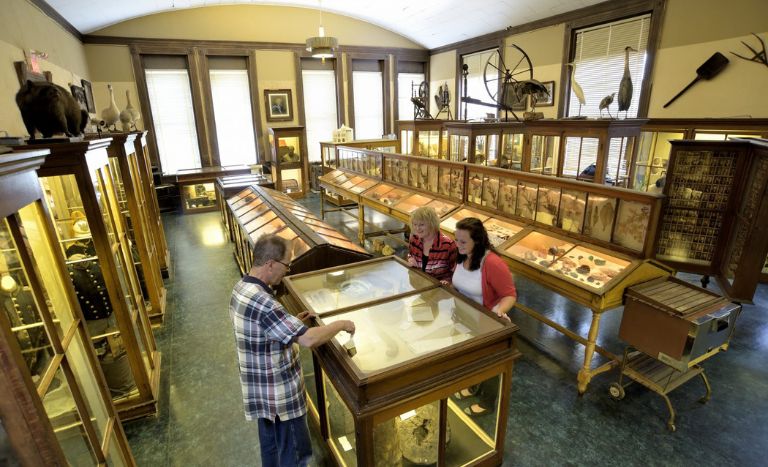 Mansfield Historical Museum will give you everything to explore from Arlington's local history to its culture. You will also see many ancient items and historical paintings here during your visit. This place is small compared to other museums, but the availability of things is more. You can add this place to your free things to do in Arlington Texas because the entry costs nothing.
There are more than two floors in this museum on which you will find sculptures, local history elements, paintings, prints, etc. There is no fee; however, a donation facility is available, depending on the visitor. Caretaker of this museum will also enlighten you about the history and facts related to all the things present there.
19. Katherine Rose Memorial Park for Blooming Roses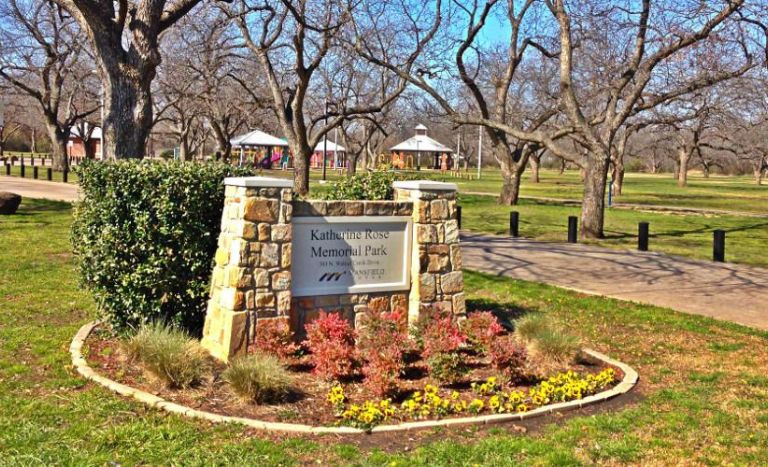 For the best things to do in Arlington Tx for couples, Katherine Rose Memorial Park is one of them. It is a preferable place to take a long walk with your partner around the beauty of nature. The Rose garden is the main attraction here, where you can find a variety of roses. No way is better than roses to express love. So, this place will be a perfect destination for couples.
There is also a creekside path and recreation area available to enjoy other activities as well. Nature lovers will find this spot very soothing and enjoyable because of lots of greenery and artistic view.
20. Levitt Pavilion for Arts Lovers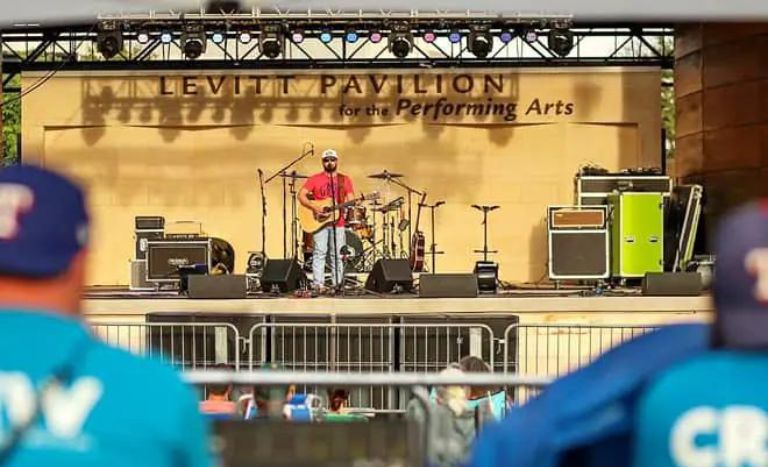 Levitt Pavilion is best for those who love music concerts. Every year, music festivals are organized here where lots of singers from all over the world come to perform. It is a non-profit organization where you can get every type of music. Besides music shows, you can also see children's events, talk shows, interactive shows, and many more. Check out the schedule of Levitt Pavilion at its website before arrival to know more about the ongoing or upcoming shows.
Note this place to your things to do in downtown Arlington TX, so you will not miss your chance to meet grammy award winners and other talented artists.
Where to Stay In Arlington Texas?
Arlington has lots of places to spend the vacation. The hotels are well equipped, clean, and organized to give you an extraordinary experience. You can stay at hotels like La Quinta Inn Suites, Baymont By Wyndham Arlington, Holiday Inn Express, Lux Hotel & Spa, etc. There are also many cottages available to avoid the crowd for more privacy and a peaceful environment.
Conclusion
Arlington has a lot to offer, whether it is a museum or various parks. There are also many things to do in Arlington TX at night, from relaxing to enjoying the environment during vacation or weekends. No one has to compromise anything, whether they are history fans, nature lovers, or sports lovers. During your holiday, make sure to visit this city to get a new definition of entertainment and adventure.
Frequently Asked Questions (FAQs)
1. What are the outdoor activities to do in Arlington TX?
There are a lot of outdoor things to do in Arlington TX. You can enjoy the vacation in this beautiful city with no limit. You can go on roller coaster rides, walk in the park or wander in the museum for a great learning experience about the history and culture of the city.
2. Where can I stay in Arlington TX?
Planning for a very long vacation also includes a better place to stay. Arlington has many hotels and cottages where you can spend the holiday. Hotels like Country Inn and Suites by Radisson, Hilton Arlington, Quality Inn, etc., are best for staying in the city of Arlington, TX. 
3. What is the top attraction in Arlington?
Arlington is full of theme parks and art museums. Finding the best of them is difficult because each place has its uniqueness. However, looking for the exciting things to do in Arlington TX, some sites are significant. The top attraction in Arlington includes River Legacy Park and Six Flags Over Texas. Here you can enjoy the huge roller coaster ride and other activities.
4. Are there things to do in Arlington TX, during winter?
During winter, there are lots of things to do in Arlington TX. You can head to an amusement park to spend the day on a sunny day. If you are a game lover, AT & T Stadium will be one of the best places to enjoy the football game during winter. Besides these places, you can also go to any restaurant. These restaurants have the best delicious food. You can also go shopping with the locals in Arlington to get things at affordable prices.
5. What is Arlington, Texas famous for?
Arlington is primarily famous for the riverside parks and adventure ride on the roller coaster. There are numerous community and memorial parks here. In these parks, you can roam around to adore the beauty of nature. Most of the theme parks include a roller coaster where you can have a great adventure and fun experience.