The county seat of York County was laid out in 1741. Situated in the southern region of Pennsylvania, it has an extensive history. The county seat is famously known as White Rose City. The white rose is the emblem of the royal House of York. Over time, this city has grown to be the center of agriculture and industrial advancement. The city is known for its marvelous architecture, fairgrounds, musical events, several historical sites, and illustrious culture. You must visit the White Rose City, and check out the things to do in York PA. The city will welcome you with its beautiful parks, winding trails, and old-town vibes.
What to do in York PA? (Guide to Explore York Pennsylvania)
York is famously called an architectural museum for its well-preserved historic buildings downtown. The city also encompasses famous theaters and has hosted known music artists in the past. The performing art centers elucidate the growth of music in the town. Beyond architecture and art, nature has blessed this location with York PA attractions like trails, hills, and lakes. Spending your vacation exploring these things will be a great decision.
1. Start with a History Class at York County History Center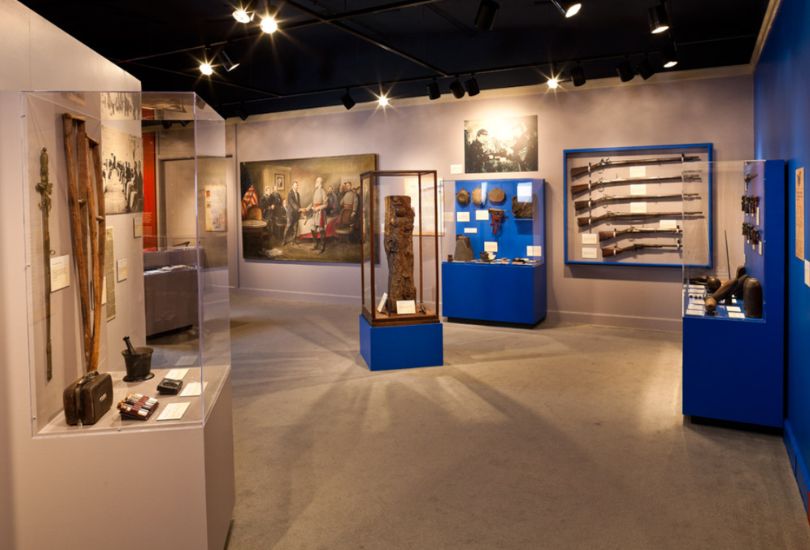 This city has an illustrious past. York County History Center is a non-profit organization that has gone to lengths to preserve the history of the place. The center has multiple museums, memorabilia, artifacts, archives, rare books, old maps, magazines, newspapers, murals, etc. They all highlight the agricultural and industrial periods along with the culture. Dive deep into the library and archives to learn the significance of historic sites across the city among the best things to do in York PA.
| | |
| --- | --- |
| Address: | 250 E Market St, York, PA 17403, United States |
| Rating: | 4.6 |
2. Learn Extensively at the Agricultural and Industrial Museum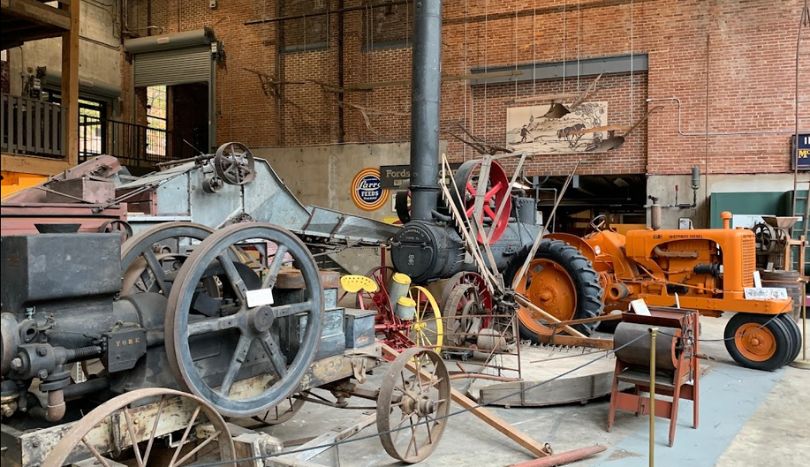 The Agricultural and industrial growth of the city has earned its fame. Hence, a museum has been dedicated to the same. The Agricultural and Industrial Museum has been organized over two floors and attracts a decent crowd. It highlights the community, industry, manufacturing, machines, automobiles, etc., used during that period. A typical tour includes the exhibit on Local Industry, Agriculture wing, Transportation wing, the Hall of Giants, and a display on the York Plan. There is no particular order for the tour.
Some of the prominent exhibits of the museum include:
A 1937 Aeronca Model "K" airplane
Pullman cars
Historic bicycles
The 18th-century covered wagon
A partially restored trolley
One diesel-powered locomotive
Water-powered grist mill
Printing presses of the 18th and 19th centuries
A 72-ton A-frame ammonia compressor
| | |
| --- | --- |
| Address: | 217 W Princess St, York, PA 17401, United States |
| Rating: | 4.6 |
3. Peek through the 18th Century History at Colonial Complex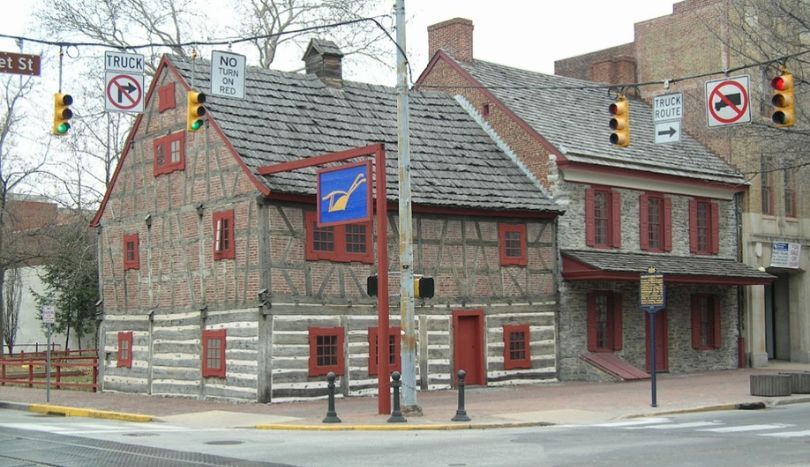 The Colonial Complex is popular among the exciting attractions in York PA. This complex has four historic buildings within its bounds. A typical guided tour of the complex will take 45-60 minutes. It focuses on York County's culture, day-to-day life, and its role during the American Revolutionary War. The buildings within the Colonial Complex were constructed during the late 18th century. Golden Plough Tavern was built in 1741 and was a source of information and news.
Established in 1751, the General Horatio Gates House is a well-preserved English home. The tour guide will also take you to the reconstructed Colonial Courthouse, famous for the Second Continental Congress. Lastly, the Barnett Bobb Log House was built in 1812. Later, the log house was relocated to the complex. 
| | |
| --- | --- |
| Address: | 157 W Market St, York, PA 17401, United States |
| Rating: | 4.0 |
4. Indoor Activities in York PA at the Fire Museum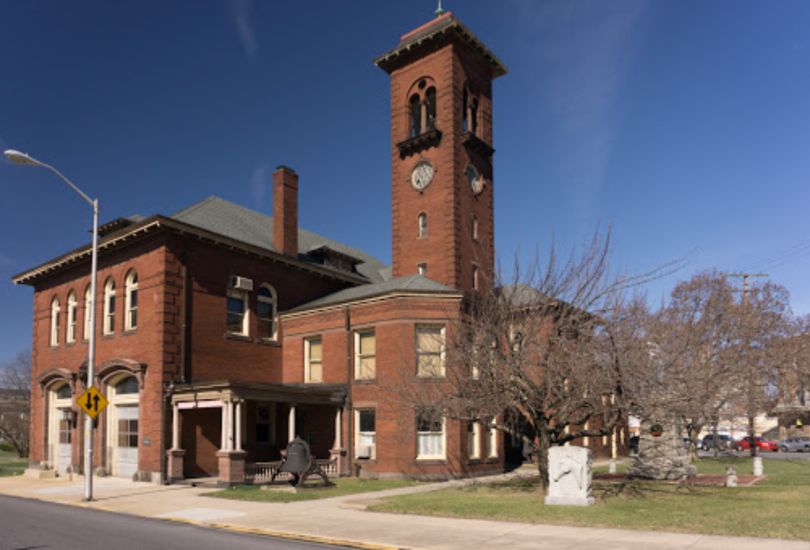 Located in the 1903 Royal Fire House, which is significant for learning the history of the city, this museum retells the daily lives of the firefighters of Yorktown. It allows the visitors to take a tour of the exhibit. The museum has been known for exhibiting firefighting equipment indoors for over 225 years.
Other exhibits and historic objects include:
Six fire trucks from the 1920s to the 1950s
Hand-drawn pumpers
Uniforms
Historic alarm systems
Note: A tour of the museum can be covered in under 45 minutes.
| | |
| --- | --- |
| Address: | 757 W Market St, York, PA 17401, United States |
| Rating: | 4.2 |
5. Drive to Perrydell Farm and Dairy to Experience Rural York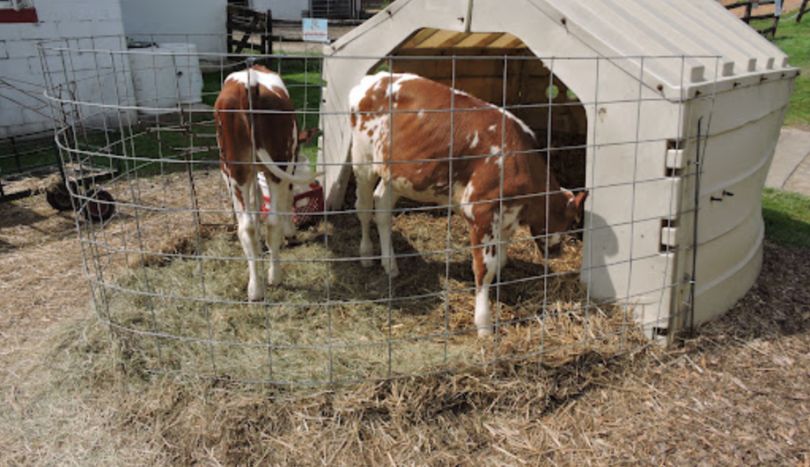 In 1923, Howard Perry laid the foundation of Perrydell Farm. Soon the farm developed and a milk bottling industry was set up. While you explore the top-rated things to do York PA, Take a self-guided tour of this spot to experience rural York. You can watch the milk gathering and bottling process as well as pet the calves at the farm. The central feature of their store is homemade ice cream. The place offers a delicious range of creamy ice cream. Along with dairy products, it has collaborated with local businesses to sell baked goodies and snacks.
| | |
| --- | --- |
| Address: | 90 Indian Rock Dam Rd, York, PA 17403, United States |
| Rating: | 4.8 |
6. Tuesday Morning at Central Market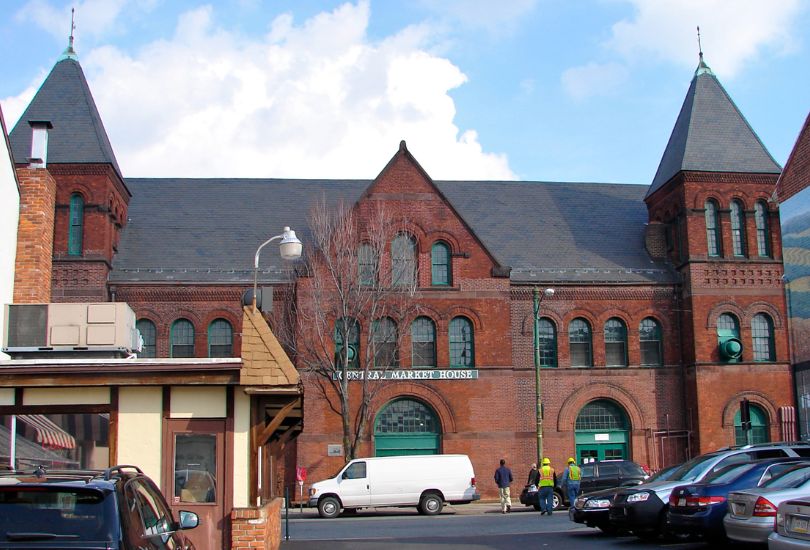 Several historic buildings in downtown York are well preserved to date in Central Market. This is a mesmerizing historic building and an important hub for commercial operation and public gatherings. This historic spot qualifies to be among the heart of York PA attractions. Market Day at Central Market is held every week on Tuesday and Thursday. A special market is set up on the first Friday of every month. The community of York enjoys catching up with its friends and shopping for fresh food items. 
The marketplace has several local vendors. They are seen selling locally grown vegetables, meat, seafood, processed meat, fresh flowers, and many seasonal items. Besides, local artisans set up their stalls for selling arts, home decor, handmade crafts, jewelry, etc. Visitors can taste local flavors from vendors who prepare fresh food. The center has adequate sitting arrangements to relax after shopping at the bustling market. 
| | |
| --- | --- |
| Address: | 34 W Philadelphia St, York, PA 17401, United States |
| Rating: | 4.6 |
7. Spend an Afternoon Birdwatching at Kiwanis Lake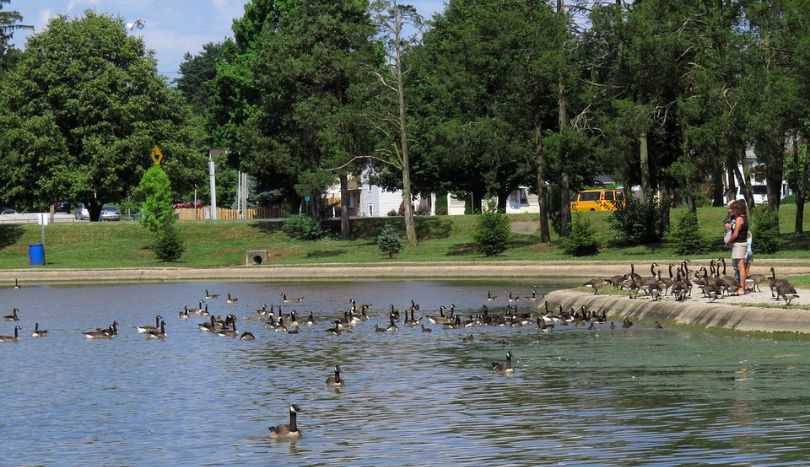 Managed by York City, Kiwanis Lake is designated as a bird-watching area. The Lake is famous for spotting heron rookery, great egrets, and night herons between April to August. Young herons can be spotted in May and June. The urban planning of the park encompasses evergreen trees which offer a safe place for these birds to breed and is an option for things to do in York Pennsylvania.
Other than herons and egrets, migratory birds pass by the Lake during their peak seasons. The lake is the result of the dam on Willis Run creek. So, the lake houses domestic ducks, Canadian geese, and mallards. Kiwanis Lake is a true escape to nature's lap in the middle of the bustling city. 
8. Evening Walk with Furry Friend at John C. Rudy Park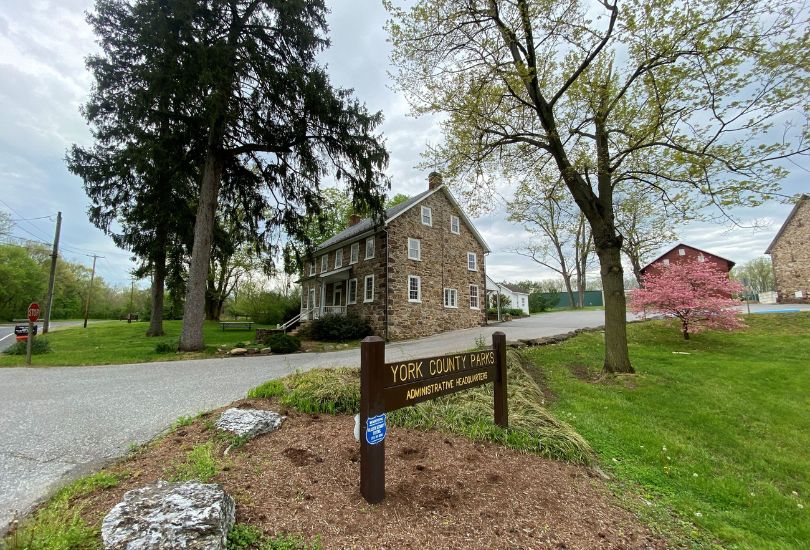 York offers visitors elaborate options of outdoor activities in York PA. John C. Rudy Park is a popular choice of York's people to spend their leisure time. The park is huge and is over 150 acres. The unique features of this place are pavilions, softball fields, a soccer field, horseshoe pits, sports fields, open recreational space, volleyball courts, a BMX track, a cross-country running trail, and an off-leash dog area. The off-leash dog area is popularly known as the Canine Meadows. Take your fur buddy to this area and stretch on the meadow.
| | |
| --- | --- |
| Address: | 400 Mundis Race Rd, York, PA 17406, United States |
| Rating: | 4.7 |
9. Hike on the trails of Rock Ridge Park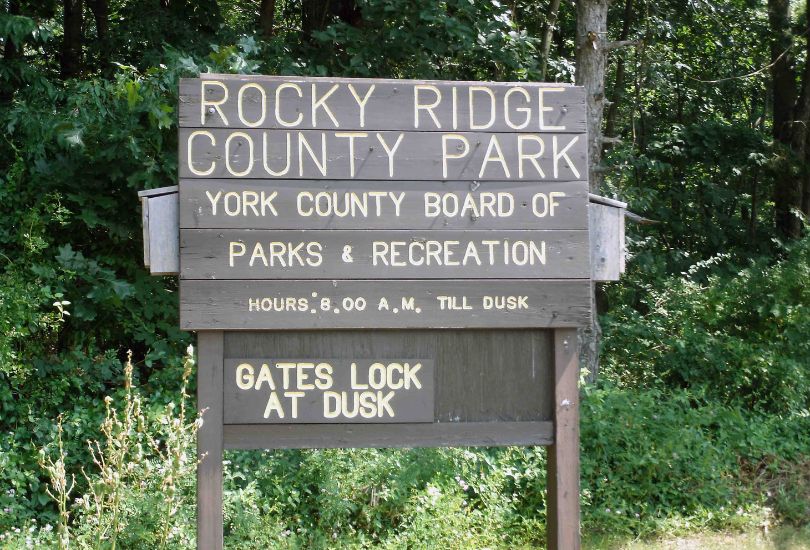 Spread over 750-acre, a major portion of the Rock Ridge Park encompasses one mature oak forest. The first ever county park is perched on a hilltop northwest of Hellam. The prime attractions in York PA for visitors are the picturesque views of Susquehanna Valley from the top of the park. Hike to the top of Mt. Pisgah (885 feet) to get the most breathtaking views of the Valley. The mountain top also offers a view of the Susquehanna River.
Major features available at Rock Ridge Park are picnic pavilions, playground, grilling, kite flying overlook, potable water, restrooms, and multi-use trails. Major hiking trails at the park are Back trail, Fire Trail, Hill Top Trail, Nature Trail, and Shortcut Trail. Enjoy your time with your family with scenic views, hiking, and grilling at the park. 
| | |
| --- | --- |
| Address: | 3699 Deininger Rd, York, PA 17406, United States |
| Rating: | 4.7 |
10. Spend a Warm Afternoon at Cousler Park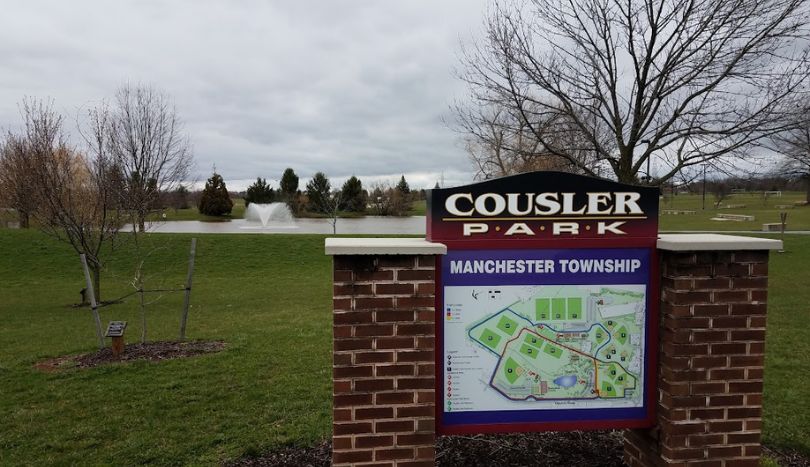 Cousler Park is another well-equipped park in York. The park has a variety of activities and things to do in York PA. You must visit this location with your dog to take an evening walk on its walking trail. You can further bike or roller skate in the evening. Stop by the park if you happen to be in the city during summer. Several league games are organized during summer at this spot. The highlight of this park is a small pond. A series of concerts are arranged during summer. Nevertheless, it is a nice place to spend a warm afternoon. 
| | |
| --- | --- |
| Address: | 1060 Church Rd, York, PA 17404, United States |
| Rating: | 4.8 |
11. Catch a Live Show at Appell Center for the Performing Arts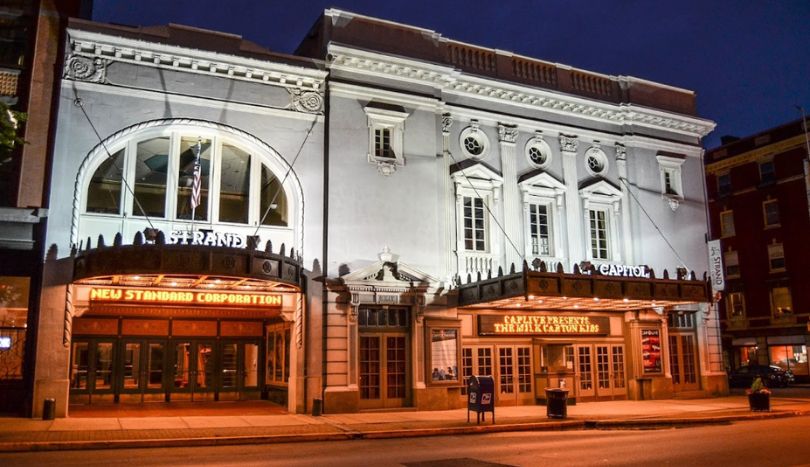 The Appell Center for the Performing Arts is among the indoor activities in York PA. This center is famous as it features two historic theaters – the Strand Theater and the Capitol Theater. The former one has 1262 seats and is unique for featuring Italian Renaissance architecture. The walls of the theater adorn a whopping 1,800 pounds of gold leaf and colossal murals.
Formed in 1906, Capitol Theater was a famous dance hall with a balcony for films. The community of York came together to raise funds to review this rich history building. It has been functional since 1976 with several remodelings. Book a ticket for a show to experience the grandeur of the Appell Center for the Performing Arts. 
| | |
| --- | --- |
| Address: | 50 N George St, York, PA 17401, United States |
| Rating: | 4.7 |
12. Bask in the Scenic Areas of Heritage Rail Trail County Park
Spread over twenty-one miles, the Heritage Rail Trail County Park offers some scenic views of the South of York County. The ADA trail in the park is 10-foot wide with a compacted-stone surface. This trail was specifically designed for horseback riding, bicycling, hiking, and running. In winter, people love to spend their time indulging in fun things to do in York PA. Snowshoeing and cross-country skiing are 2 things that they most enjoy. The trail has excellent facilities featuring picnic tables, benches, and restrooms. The humble communities along the trail are known to offer more help.
The park encompasses other historic structures too. They are as follows:
New Freedom Train Station
Howard Tunnel
Hanover Junction Train Station
Four railroad bridges
13. Pick Your Favorite Spirit at Old Republic Distillery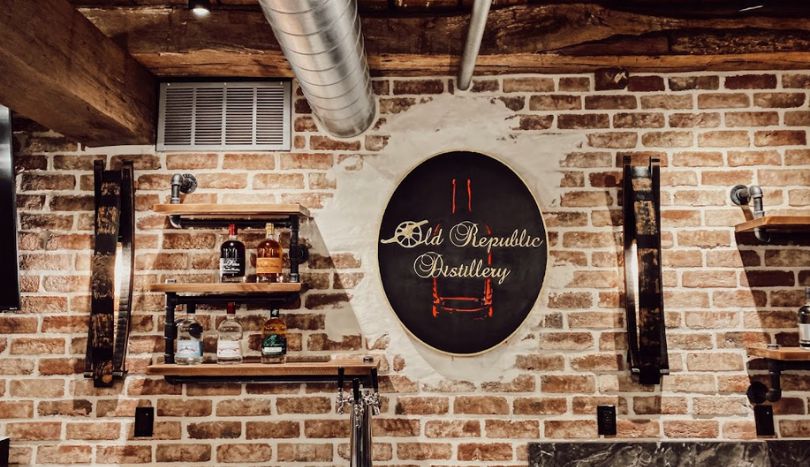 Inaugurated in March 2013, Old Republic Distillery is a renowned woman-owned veteran small business. After probation, it was the first ever distillery in York, Pennsylvania. Spirits are made with much love and care at this distillery. The place offers tasting at this shop and allows you to bring your food to go with your favorite spirit. Here, the top products are Battlefield Vodka, Battlefield Blackberry Vodka, Gates House Rum, and Golden Plough Tavern Dark Rum.
Old Republic Distillery has a few seasonal spirits and those are quite popular. Among all, you can try these:
Love Potion
Apple Pie Moonshine
Old Republic Gin
Blueberry Apple Pie Moonshine
1741 Gold Rum
The distillery participates in the Morning Sun Marketplace. There, it provides spirit-tasting and cool stuff like bottles, bar gears, and t-shirts. The marketplace hosts over 200 vendors. Hopping stalls are among the must-try things to do in York PA this weekend. You can hop to the marketplace on the weekend as it opens every Saturday and Sunday from 8.00 A.M. to 4.00 P.M. 
| | |
| --- | --- |
| Address: | 5309 W Lincoln Hwy, Thomasville, PA 17364, United States |
| Rating: | 4.7 |
14. Book Tickets for Novel Adaptations at Belmont Theater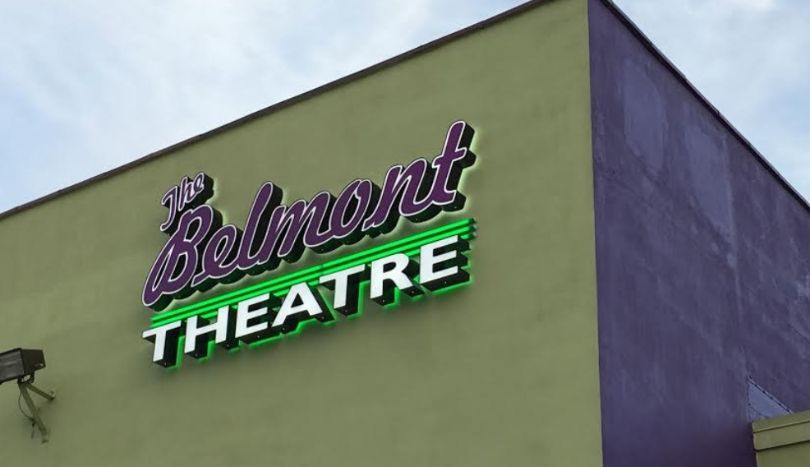 Theater geeks will love to catch a show at the Belmont Theater. It is well-known for its high production quality in the city. The stage is acoustically designed for the perfect theater experience. This place is known to host famous novel adaptations, musicals, kids' plays, and other events. Do not miss the live music during the events. Belmont Theater will never disappoint theater lovers.
| | |
| --- | --- |
| Address: | 27 S Belmont St, York, PA 17403, United States |
| Rating: | 4.7 |
15. Wine Connoisseurs Head to Adams County Winery Near York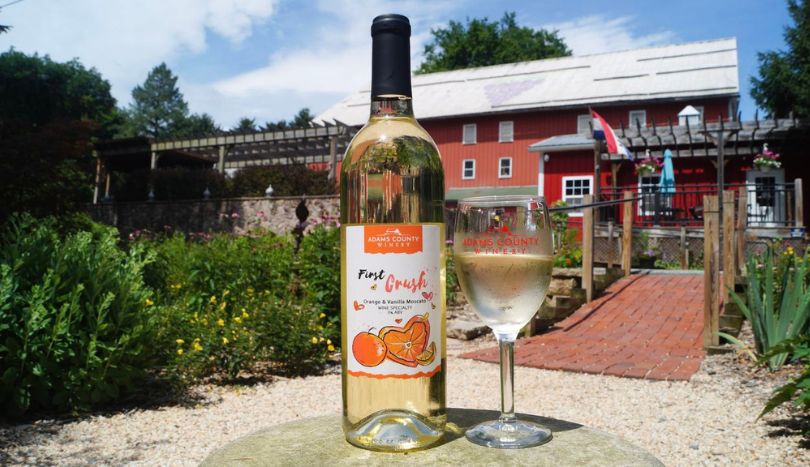 Drive one hour on the road to Orrtanna for wine tasting at Adams County Winery. The winery is the 5th oldest one operating in the state of Pennsylvania. It produces some of the best wines in the region. The tasting rooms of the winery have the expected old touch as those were built in the 1860s and give you a lot of interesting things to do near York PA. Taste wines and learn more about the process of making them from the experts. You can taste it at the Farm Winery and get a bottle or two at Gettysburg Wine Shop.
Note: This can be a great outing for friends as it ensures a casual and comfortable atmosphere. Here, flowering gardens and pet-friendly grounds are additionally found. 
| | |
| --- | --- |
| Address: | 251 Peach Tree Rd, Orrtanna, PA 17353, United States |
| Rating: | 4.7 |
16. Spend Your Weekend at Richard Nixon Park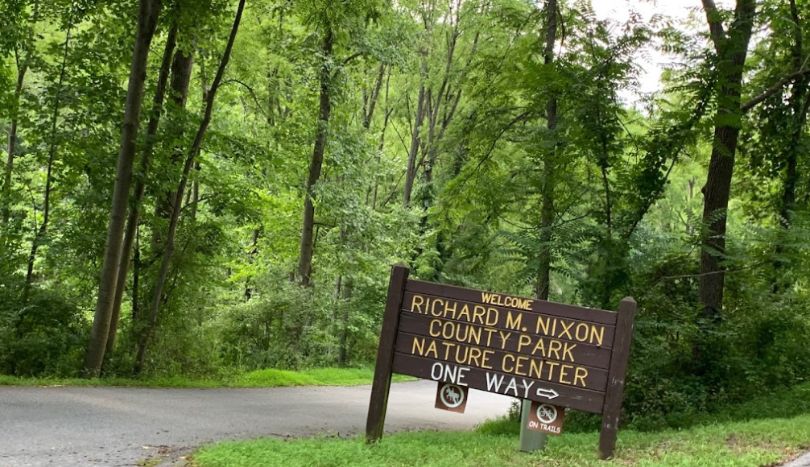 Nestled on 213 acres, Richard Nixon Park covers woodland, meadow, and aquatic bodies to house animals as well as plants. The park can give you multiple things to do in York PA this weekend. Visitors can go on hiking as the trails wind over six miles. This spot is designed for silent observation of animals in their natural habitat. Here, the Nature Center offers plenty of services to visitors. It has naturalists staff for guided nature walks.
The guided nature walk is a great learning opportunity. From April to October, Richard Nixon Park organizes Sunday Walks. During this special event, the Nature Center offers a program on natural history. Additionally, the park offers other themed programs for those who want to have a fun learning experience amidst nature. 
| | |
| --- | --- |
| Address: | 5922 Nixon Dr, York, PA 17403, United States |
| Rating: | 4.8 |
17. Learn About Art, Coffee, and Community at i-ron-ic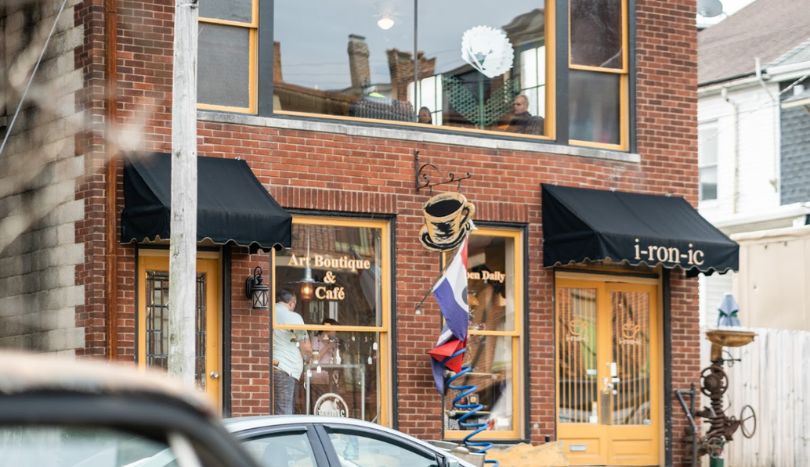 At i-ron-ic, the staff has formed a beautiful amalgamation of three primary aspects of York – art, coffee, and community. In 2014, they opened their doors to local talents to exhibit their creative work. With popular demand, they started serving exotic coffee and warm treats. The cinnamon rolls and breakfast sandwiches of the cafe helped them gain popularity in the town.
To hint at the fantastic York PA activities, go to the cafe for a refreshing breakfast or lunch to enjoy the art breakfast menu, coffee, soups, salads, and sweet treats. Breakfast sandwiches, i-ron-ic grilled cheese, turkey sandwich, 3 cheese panini, and Chicken Caesar salad are some of the specialties you can't miss. The coffeehouse will be perfect for a breakfast date with your partner.
Note: The coffee shop is open from Thursday to Sunday and is best for couples in Pennsylvania. 
| | |
| --- | --- |
| Address: | 256 W Philadelphia St, York, PA 17401, United States |
| Rating: | 4.9 |
18. Flinchbaugh's Orchard and Farms with Family
Spread over nearly 420 acres, Flinchbaugh's Orchard and Farms is a place 16 minutes away from York. Given that you are with your family, it will be one of the best things to do near York PA. Take a guided tour of the farm which will approximately take around 90 minutes. You get to visit six interactive learning stations. They include a pumpkin patch, corn field, honey bee hives, fruit orchards, corn bins, and a soil station.
Depending on the season, the tour includes a fun activity of picking your fruit (apple or peaches). You can enjoy a delicious lunch cooked with farm-fresh ingredients at their pavilion for picnics. With additional charges, you can get a ride on Wagon, go to the corn maze, or pick pumpkins.
| | |
| --- | --- |
| Address: | 110 Ducktown Rd, Hellam Township, PA 17406, United States |
| Rating: | 4.7 |
19. Enjoy Winter at AvalancheXpress Snowtubing at Heritage Hill
Winters can be fun in York. People like the snow in the city and have established sports centers for enjoying winter activities. Snow tubing is a fun activity and doesn't require many skills. Simply sit on a tube and slide down the slope. AvalancheXpress Snow Tubing at Heritage Hill is famous for the perfect lane needed for this activity. It produces dense artificial snow for the ultimate snow tubing experience. Professionals groom the lanes every day for the safety of the people. There is a pizza station and a bar to complete the fun experience of the holiday.
Tip: Tourists have the chance to book their stay at Heritage Hill Resort.
| | |
| --- | --- |
| Address: | 2700 Mt Rose Ave, York, PA 17402, United States |
| Rating: | 4.0 |
20. Live Your Italian Dream at Tutoni's Restaurant
The places to visit in York PA to enjoy Italian cuisine are a handful. Tutoni's is a one-stop destination and has a legacy of serving delicious pizzas. The people here take pride in working closely with local farms and sourcing fresh ingredients to uphold their legacy of farm-to-table.
The experts at the diner recommend starting with their famous antipasto menu. Next, warm your pallet with calamari or Brussels sprouts. Enjoy one of this place's locally sourced fresh salads to begin your elaborate spread. For a hint of sweetness, get the freshly baked bite-sized desserts. Finally, head to their TT Bar to cleanse your palate with in-house scratch cocktails. The bar features cocktails, craft beers, and a 32-bottle wine-tasting system. It has a lavish collection of vintage for the ultimate experience of rich Italian flavors. 
| | |
| --- | --- |
| Address: | 108 N George St, York, PA 17401, United States |
| Rating: | 4.5 |
21. Order a Four-course Meal at Left Bank Restaurant & Bar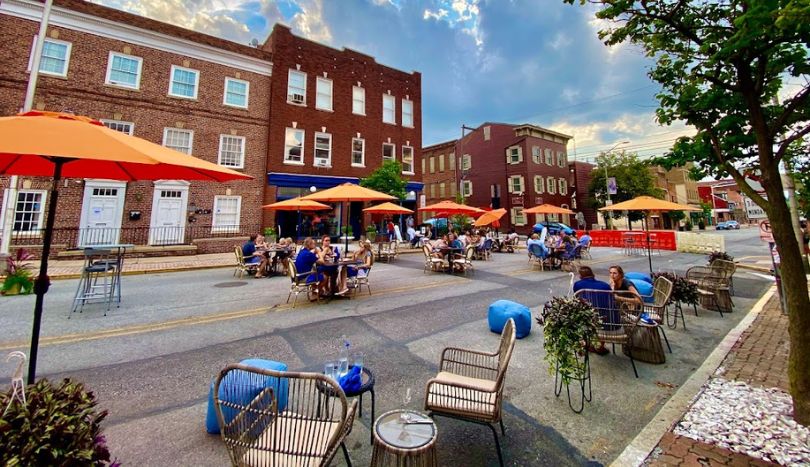 Enjoy lunch at the 25-year-old place, holding a legacy of the best dining in York. The Left Bank Restaurant and Bar has been serving food cooked with freshly sourced ingredients. Make sure to relish a four-course meal, curated specially for dinner. The bar is well-stocked with a fine selection of beer and wines from the best breweries and wineries in the town. Order yourself a craft dessert to end the evening on a sweet and delicious note. 
| | |
| --- | --- |
| Address: | 120 N George St, York, PA 17401, United States |
| Rating: | 4.6 |
22. Smokey Feast at Mission BBQ
The owners of Mission BBQ have combined their patriotic feelings and food to offer the ultimate American experience at their place. They have been to every nook and corner of America to find the secret to the perfect BBQ.
Other activities in York PA can wait. First head to the BBQ for your lunch to experience fresh and tantalizing flavors. The decor at the diner is a tribute to the brave men and women. Here, the top hits are Brisket, Spare Ribs, Pulled Pork, Turkey, BAY-b-Back Ribs, Pulled Chicken, Sausage, and Meat Sampler. A special menu for kids is also available.
| | |
| --- | --- |
| Address: | 970 Loucks Rd, York, PA 17404, United States |
| Rating: | 4.7 |
23. Go Kayaking at William Kain Park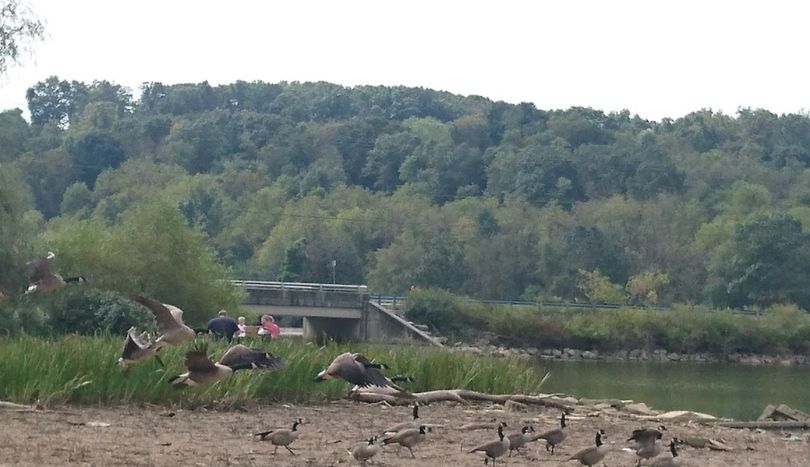 Established in 1977, William Kain Park is spread over 1,637 acres, encompassing two massive lakes. These two highlights are Lake Williams and Lake Redman which are also prominent attractions in York PA. The plantation at the park and the wetland attract various species of birds. The nature park must be on the itinerary for bird watchers. The trails of the park loop around the lake and offer scenic hiking, biking, and running routes.
There are several activities to participate in at William Kain Park. Fishing, kayaking, boating, picnicking, bird viewing, grilling, and other nature-related programs are included in these. 
| | |
| --- | --- |
| Address: | 274 Hess Farm Rd, York, PA 17407, United States |
| Rating: | 4.5 |
Where to Stay in York PA?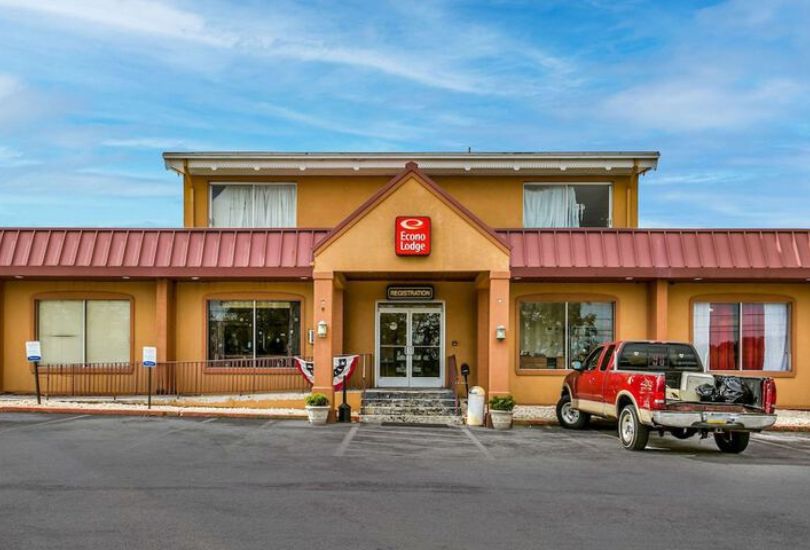 Vacations are meant to be fun and relaxing. Hence, when you plan to vacay in this city, you should be aware of the best places to stay that go with your preferences. For a smooth and comfortable experience, you can stay at Heritage Hills Golf Resort & Conference Center. La Quinta by Wyndham is another excellent option. Other than this, Hampton Inn & Suites and The Emig Mansion can be considered to rest when you visit York in Pennsylvania.
Travelers who are under a budget, also have plenty of options. You can save some dollars by halting at Red Roof Inn. Otherwise, Comfort Inn & Suites and Econo Lodge can also be suitable, depending on your budget.
To Sum up the Above
York, the White Rose City, will offer a feast to your eyes with its stunning architecture. The rich history of the city is well preserved at its museum and proudly exhibited. The farm-to-table moment is embedded in the core of its restaurants to give the best experience of locally sourced food. As you explore all the indoor and outdoor activities in York PA, the specialty of this city will surely be noticed.
Frequently Asked Questions (FAQs)
What to do in York PA?
Museums are top York PA attractions. Visit the York County History Center to learn the history of White Rose City. The NGO has preserved several artifacts of historical importance. Next, head to the Agricultural and Industrial museum to learn about manufacturing and check out the vintage objects.
What are the outdoor activities in York PA?
Beyond museums and architecture, the city has an array of outdoor activities. Kiwanis Lake is situated in the heart of the city. It serves as an escape from the bustling city life. You can go kayaking at Lake Williams and Lake Redman at William Kain Park.
What are the places to visit in York PA?
When in York, Pennsylvania, make sure to visit the Central Market. This historic building brings together the community for a fun time. Attend the Morning Sun Marketplace for spirit-tasting and buying your favorite bottle. Visiting these markets are fun things to do in York PA. 
What is the best restaurant in York, PA?
Tutoni's is a famous Italian restaurant in the town. People swear by its Italian delicacies. Enjoy a meal with select wines from such a bar. Taste this place's in-house scratch cocktail to delve into the authentic flavor of Italy.
What are the activities to do with kids near York, PA?
Take a guided tour of Flinchbaugh's Orchard and Farms. The 90 minutes tour has six learning segments which will be fun for kids. Later, they can pick their favorite apples and peaches from the farm. 
See More in Pennsylvania