Visitors are drawn to Appleton by its Harry Houdini heritage and performing arts, the cultural center and capital of the Fox Cities.
This attractive city is known for its instructive museums and parks, but it also dazzles visitors with exhilarating sports and heritage residences.
It is the home to the magnificent Fox River Valley, and is one of Wisconsin's most attractive cities.
Are you seeking a fun and scenic vacation destination or things to do in Appleton ? Appleton may be the spot for you because it offers excitement, adventure, and natural beauty.
Make friends with some butterflies, go on a beautiful stroll, or observe the craft of papermaking at the Paper Discovery Centre.
Check out our list of the top things to do in Appleton, Wisconsin.
1. Attend a Show at Fox Cities Performing Arts Centre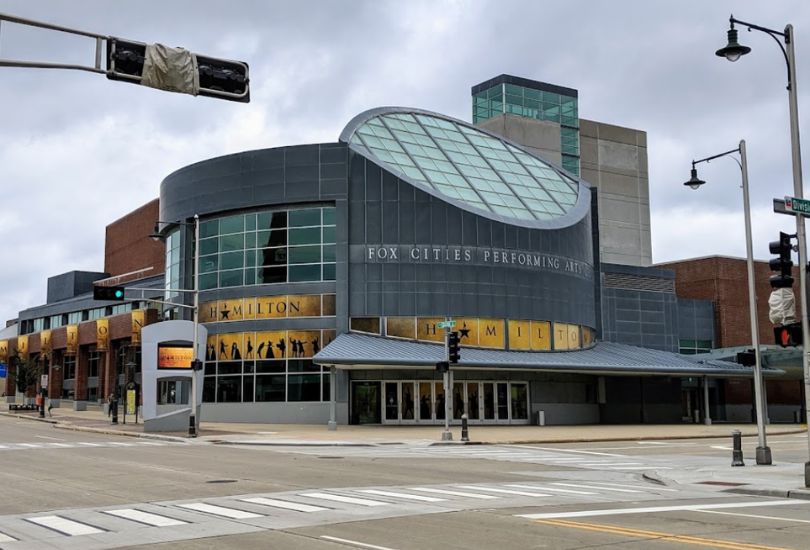 This theatre in the heart of Appleton has hosted numerous renowned Broadway productions in the last two decades.
Looking for things to do in Appleton on a memorable night? The Pacific Amphitheatre (PAC) should be on your list of Appleton attractions to visit.
Hip-hop concerts and vintage Broadway musicals are just a few of the cultural performances and activities that the PAC has to offer.
Aside from that, the centre offers educational events, theatre performances, and seminars.
The centre is home to many theatrical productions such as the Fox Valley Symphony, the Thrivent Education Series, the Shakespeare Dramatic Society, and more.
2. Adventure Awaits at High Cliff State Park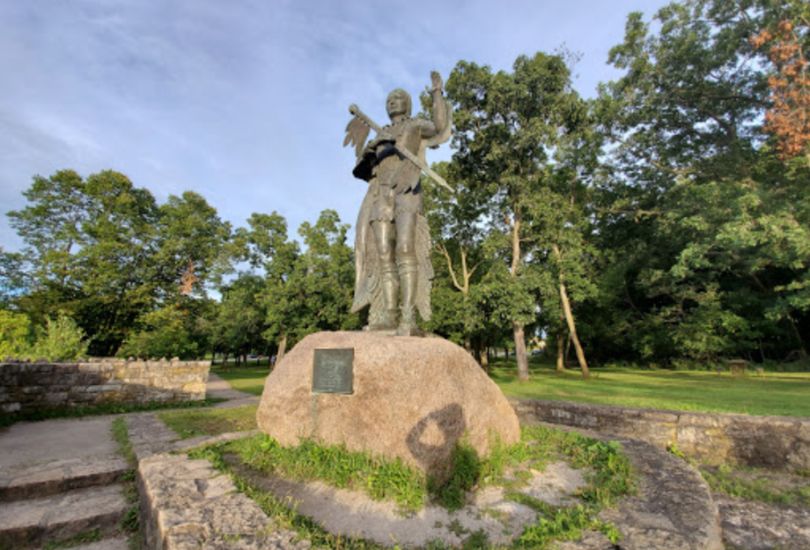 This 1,187-acre state park is the only state-owned leisure facility on Lake Winnebago.
For outdoor enthusiasts and nature lovers, High Cliff State Park is a paradise and among the best places to go in Appleton.
This state-owned park offers a diverse range of excellent activities, whether you visit in the summer or winter.
In the summer, you can bike, hike, and ride a horse on the park's numerous trails.
Cross-country skiing and snowmobiling are two wintertime activities available to guests. In this state park, you can go hunting, have a picnic, fish, go boating, or swim.
3. Self-guided tours of the Fox Trot Trail are Best in Town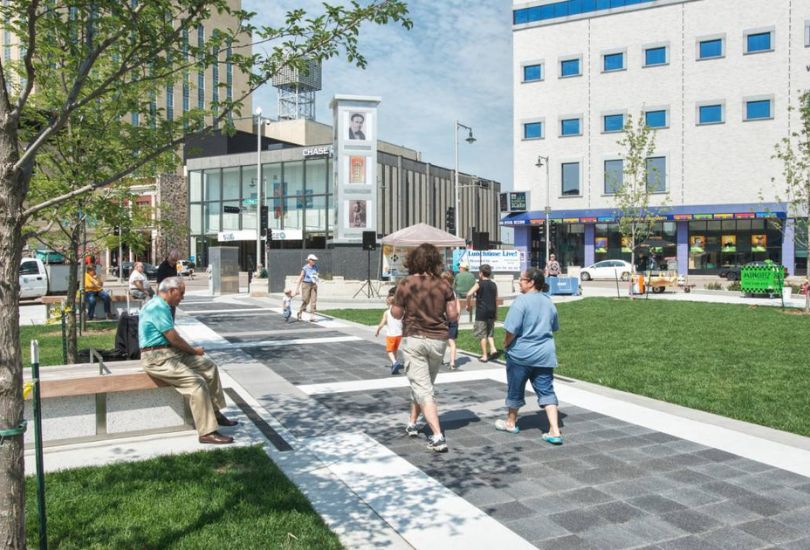 The greatest way to view numerous things in one afternoon is to walk along Fox Trot Trail, and is one of the best things to do in Appleton WI.
The Houdini Plaza is the starting point of the 2-mile walk, which takes in the best of both the riverfront and the city area.
Along this walk, you will encounter some interesting attractions. Not to mention that you get mesmerised by the Fox River's captivating beauty.
Some of the major sights you'll pass include the Zuelke Building, Lawrence University, and the History Museum at the Castle.
4. Visit Appleton Memorial Park for the Day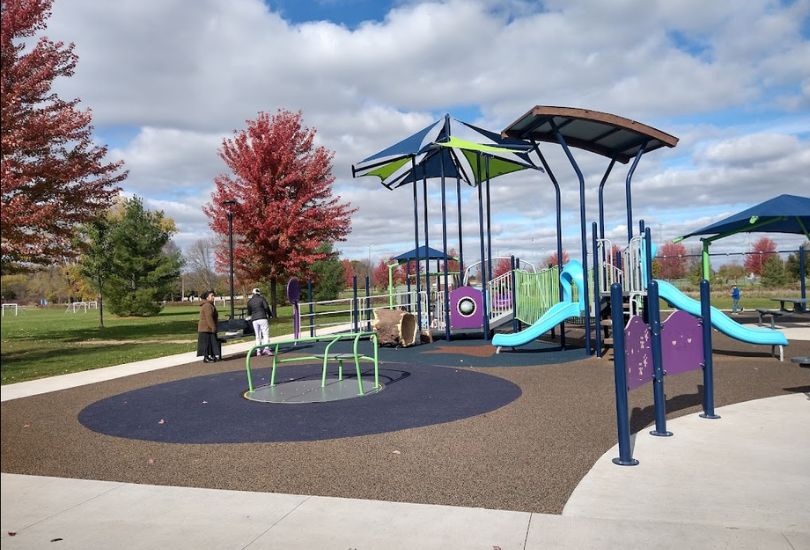 The 35 acres of gardens, ponds, paths, open spaces, and other amenities makeup Appleton Memorial Park.
Appleton Memorial Park is popular with people of all ages since there is never a shortage of things to do, and among the top Appleton attractions.
The park features tennis courts, playgrounds, a baseball and softball pitch, basketball court, volleyball court, soccer fields, horseshoes, and a disc golf course, so visitors may spend a full day there.
Along with wading pools for kids, there are also biking and walking pathways. Visitors can engage in archery and use the boat ramp in the summer, and in the winter they can enjoy hockey, ice skating, and sledding. There are also picnic tables, parking, restrooms, a barbecue, a stove, and a refrigerator.
5. Take a stroll through Wisconsin's Butterfly Gardens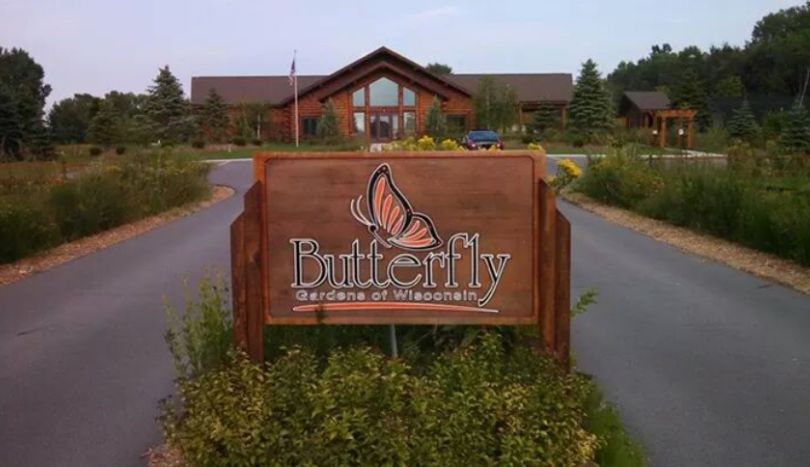 The Butterfly Gardens of Wisconsin is open to visitors every summer and is one of the top things to do in Appleton Wisconsin. Visitors of all ages can marvel at the many native butterfly species. You can observe them at all stages of development, from hatching and larvae to nymphal and adult.
Tourists will come across the Butterfly Bridge and Maze outside of the Butterfly House. The bridge provides a beautiful perspective of the surroundings, while the two-acre complex allows visitors to encounter deer, foxes, geese, raptors, and many native flora.
The gardens have installed a honey bee hive attraction that demonstrates how honey bees generate honey and allows visitors to purchase fresh honey.
6. Go fishing in Little Lake Butte Des Morts
The Hearthstone Historic House Museum and the Appleton Water Works are just a few blocks away from Little Lake Butte Des Morts.
It's not quite in Appleton, but it's only a 15-minute drive from downtown and one of the best things to do near Appleton Wisconsin.
The lake is largely an expansion of the Fox River, offering tourists a tranquil retreat. You can take a walk around the lake or go fishing for largemouth bass or golden perch to relax.
Its stunning beauty and a variety of fauna make it one of Wisconsin's top lakes
7. Try some Regional cuisine at Downtown Appleton Farmers Market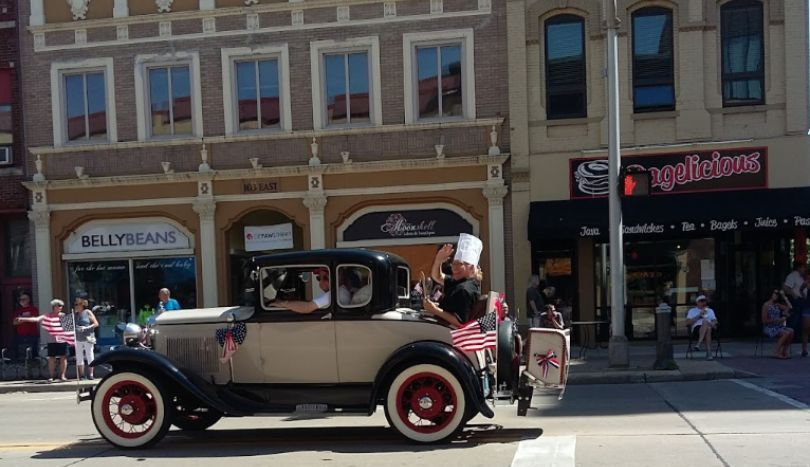 Visitors to Appleton can witness a different side of the city from June through October. To connect with the spirit of Appleton, go to the Downtown Appleton Farmers Market.
It occupies a four-block area on College Avenue. Food is indubitably the draw of the farmer's market and everyone will have a great time.
This market is packed with tempting views, flavours, and fragrances, thanks to its casual ambience and colourful kiosks of fresh delicacies.
Although there is a plentiful supply of meat and bread here, you should also take note of their other baked items. Likewise, you can sample the fresh fruits grown nearby.
8. Consider Visiting Lawrence University
Appleton also has one of the most prestigious art schools in the United States. This liberal arts college, founded in 1847, has an 84-acre campus ideal for wandering. The enormous campus is available to the public, so visitors are welcome to explore its grounds.
One of the best free things to do in Appleton is a visit to Lawrence University. A lot of tourists are seen wandering around, looking at the music conservatory, and taking pictures.
The college grounds host a variety of events and activities throughout the year.
Do not pass up the opportunity to take part if you are in the area during one of these occasions.
9. Nature lovers will enjoy Gordon Bubolz Nature Preserve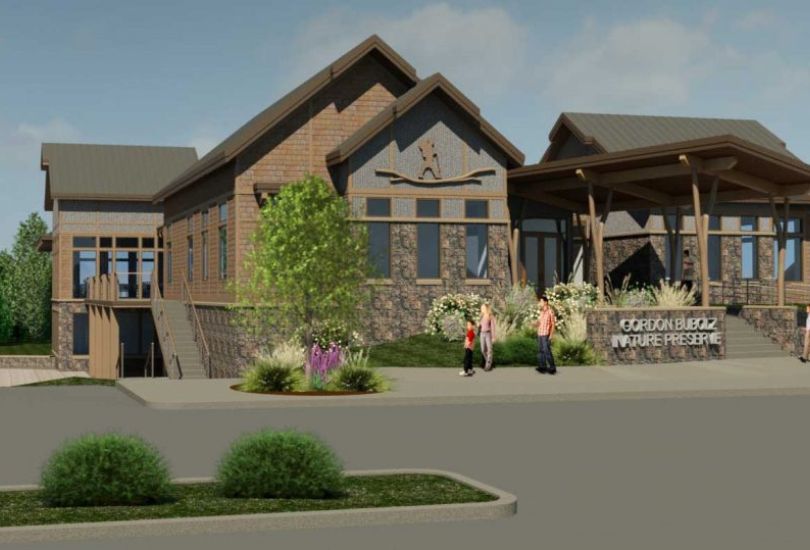 Its key aims include making people appreciate how fortunate they are to be surrounded by many shades of green.
Gordon Bubolz Nature Preserve is a beautiful blend of pleasure and education.
It not only promotes awareness of the value of nature, but also offers a variety of activities for tourists to enjoy.
Around here, there are numerous hiking and trekking excursions available.
Because the preserve is so large, there are numerous options to choose from and among the fun things to do in Appleton with family.
10. The Paper Discovery Centre is a Place to Pick Up New Skills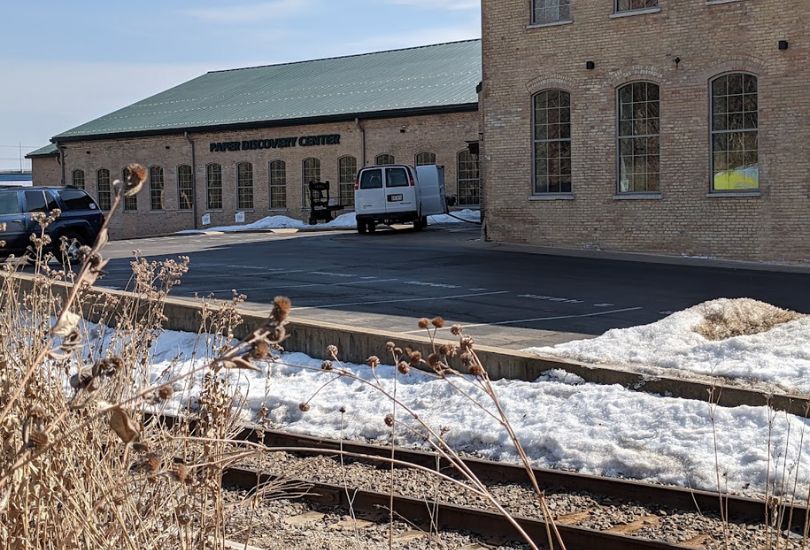 The paper business is one of Appleton's primary industries. The city's very own Paper Discovery Centre was created as a result.
In this facility, they teach visitors how to make paper and practise this particular craft. The Purdy-Weissenborn Paper Lab, where you may make your very own sheet of paper from start to finish, is one of the best features of a trip to the Paper Discovery Centre.
They walk you around and show you all the paper-making hacks.
You can sign up for one of the workshops. Children will love the discovery centre's ongoing summer camps, and is one of the best things to do in Appleton Wisconsin for kids.
11. Have fun at the Trout Museum of Art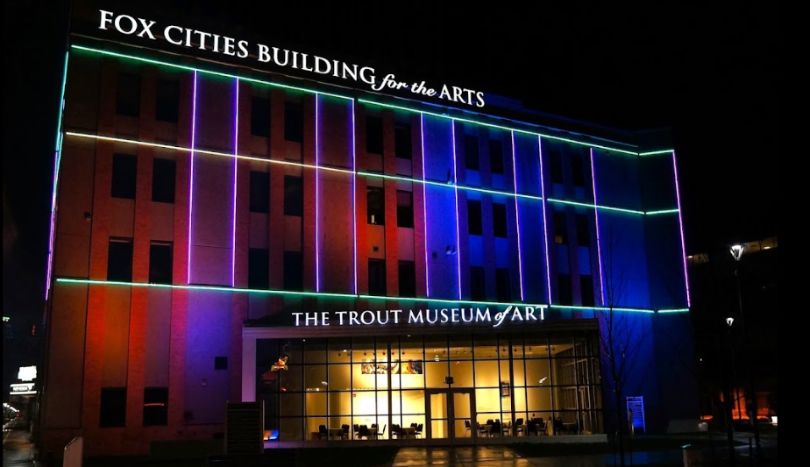 What to do in Appleton for art lovers? The Trout Museum of Art will leave you speechless no matter what kind of art enthusiast you are. This downtown location, once known as the Appleton Gallery of Art, is adorned with magnificent works of art.
For aspiring artists, the location is a refuge.
Appleton Artists Guild's brilliant team founded this museum because they believed their talents ought to be forever displayed wherever people could enjoy them.
This museum is ideal for those who like great art because it has a permanent collection of more than 150 items.
Educational displays are also held at the Trout Museum of Art.
12. Treat Yourself to a Pint at Appleton Beer Factory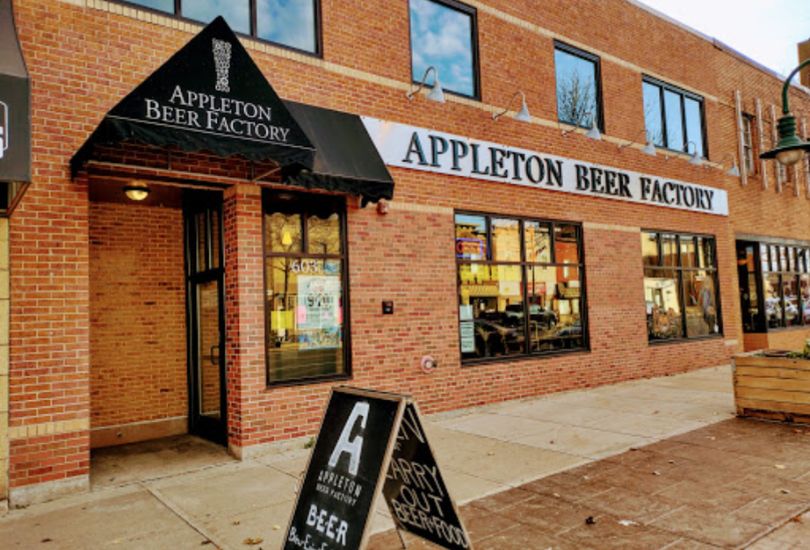 The craft beers are popular with visitors, and Appleton contains some of Wisconsin's top brewers.
You can try the Wisconsin beers and are among the top things to do in Appleton WI for adults.
They take great satisfaction in using only the finest, freshest ingredients and taking their brew seriously. They serve burgers, steak taco, and nachos in addition to beer.
Appleton Beer Factory serves up high-quality brews while entertaining you with its vibrant and welcoming atmosphere.
When you've had a full day of sightseeing, stop by this bar, sample their variety, and get a pint of your favourite.
13. Learn about the city at the History Museum at the Castle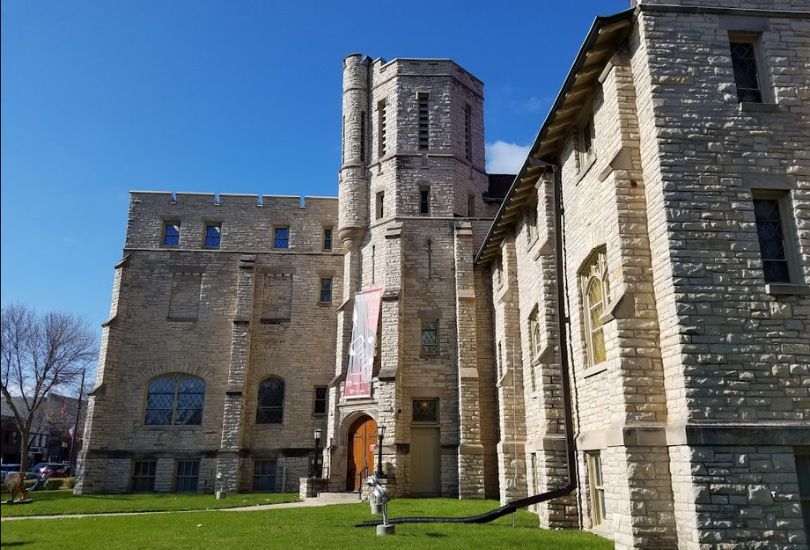 Formerly known as the Houdini Historic Centre and the Outagamie Museum, it is a local history museum built in what was previously a masonic temple.
The 19th century structure was listed on the National Register of Historic Places, and has some remarkable architectural features both inside and out.
Visitors are welcome to examine the large collection, which focuses on the history of the Fox River Valley and includes relics dating back to 1840.
The museum has special rooms and exhibitions commemorating Appleton resident Senator Joe McCarthy. There is a dedicated exhibition for the veteran John Bradley, who gallantly fought the battle of Iwo Jima, and one of the six men who raised the flag. Their personal documents, and memorabilia, along with weapons and the handcuffs are all on the display.
14. Enjoy the absolute nothingness at the Salt Room
Relaxing is sometimes the most ideal thing you can do. Vacation is the awesome option to calm down, relax, and experience something new. To do all three, head over to The Salt Room in Appleton.
The Appleton Salt Room only accepts online appointments. As a couple, giving yourself permission to unwind, calm down, and disengage for 45 minutes is one of the romantic things to do in Appleton WI.
The Salt Room experience is novel for many people. The Appleton Salt Rooms can accommodate 4 to 6 persons.
While salt caverns in Europe are well known, salt rooms are a more recent invention in the United States. Your calm, spa-like salt room, unlike the salt caverns, is covered in natural rock salt to produce a sterile environment. The floors are also covered in pharmaceutical-grade salt that has been crushed, making the ground feel and sound like sand.
You can unwind, enjoy some music, read a book, and breathe in the microscopic salt flakes while at The Salt Room. Their zero gravity chairs are available for your use.
15. Visit the Nearby Shops to Indulge your Shopping Addiction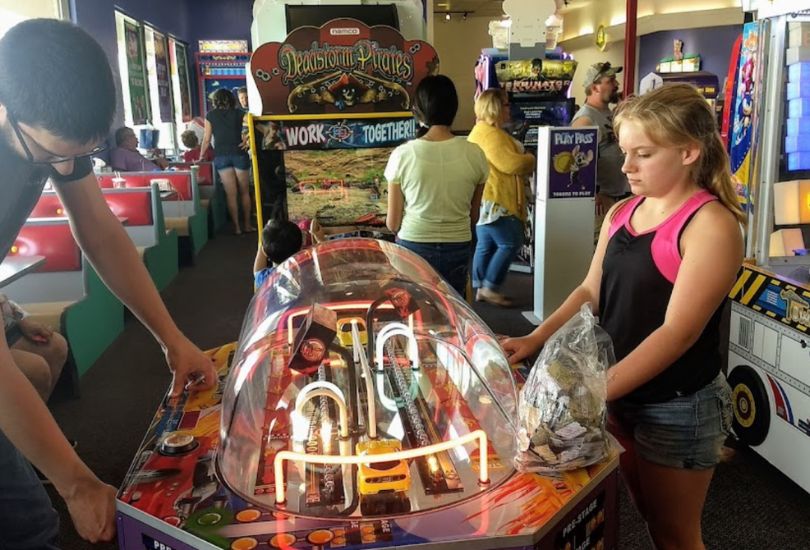 If you're a shopaholic, Appleton has some goodies for you.
The downtown area is so densely packed with businesses that choosing which one to visit first will be difficult. All across the region, there are a tonne of boutiques, branded businesses, and gift shops.
Aside from downtown Appleton, there's also the Fox River Mall. It is one of the city's most popular shopping centres, with over a hundred stores.
16. Tour the Hearthstone Historic home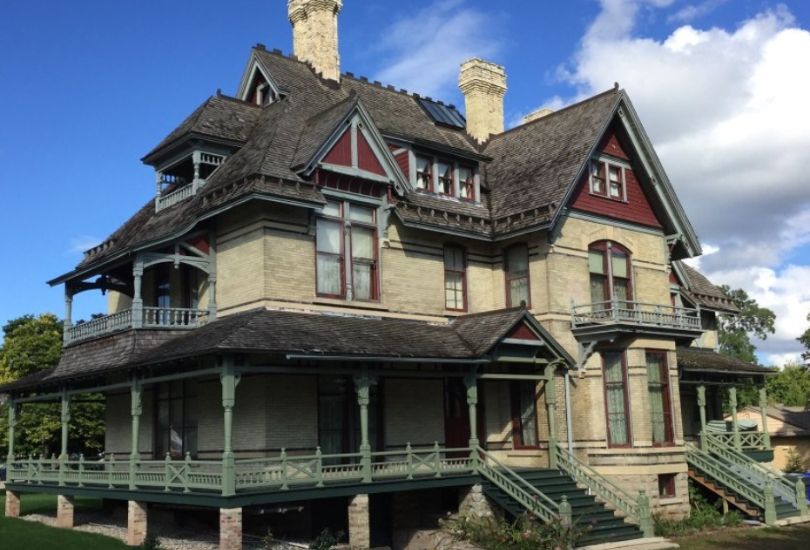 Formerly known as the Henry J. Rogers House, the venue is an exceptional residence that has been converted into a museum to conserve the treasures that have amassed there over the years.
Visitors get the chance to witness the original Thomas Edison light works alongside the Nikola Tesla's Hydro Adventure Centre. There is also a prototype on display of the world's first central hydroelectric stations.
These electrical installations are noteworthy in the town's history since they were one of the first known instances of electric light supplanting gas illumination.
After spending a day at the museum, visitors will be able to study a variety of interesting things, and is one of the top things to do in Appleton Wisconsin.
17. Enjoy the spa at the Copper Leaf Hotel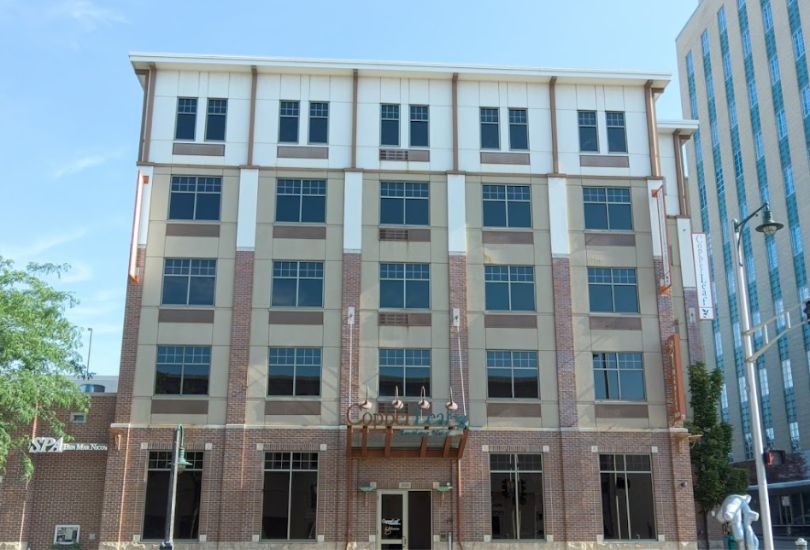 A couples massage is essential for a romantic couples getaway. The top-rated Spa Ben Mar Nicos, located in the Copper Leaf Motel in downtown Appleton, is a favorite destination for a massage escape.
A massage for two people is the ideal approach for a couple to relax and unwind together. Ben Mar Nicos has an excellent relaxed and serene ambience and among the top places to go in Appleton WI.
Couples can select from a wide range of quality treatments and spa packages. Their spa specialists ensure that the entire experience is pleasant and delightful.
Whether you want a whole spa package, a couples massage, or a body treatment, doing it as a couple adds intimacy to your relationship.
18. Shop for Antiques and Vintage Furniture at the Harp Gallery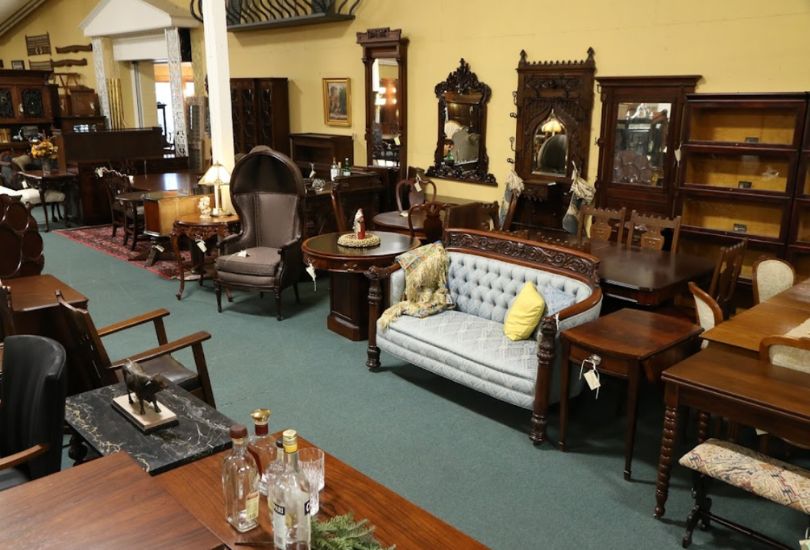 The Harp Gallery, a physical establishment founded in 1985, specialized in antique furniture suitable for contemporary living.
Its in-house staff of cabinetmakers and finishers with years of experience has meticulously restored every of the furniture it sells.
Antiques that have been restored preserve their original character and charm while increasing their value, beauty, and utility.
The 20,000-square-foot gallery showcases an ever-changing range of products that currently account for 75 percent of its sales, and among the top Appleton attractions.
19. Let your kids explore their imaginations at Building for Kids Museum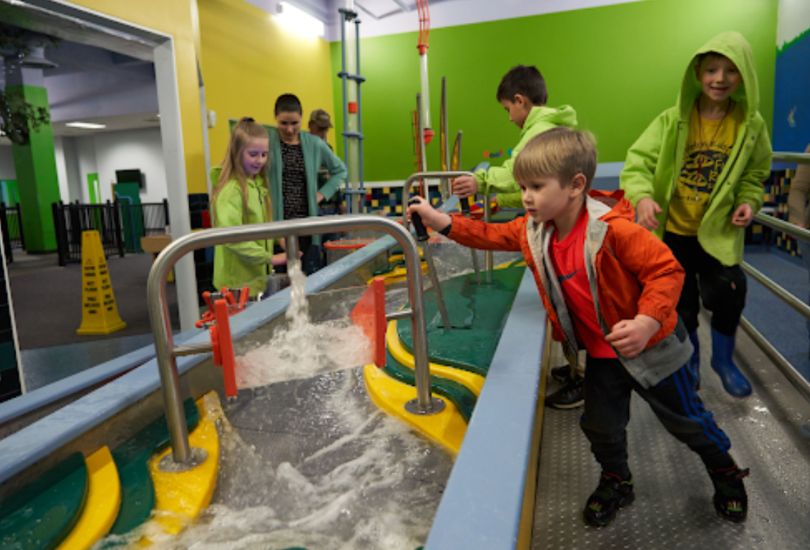 The Fox Cities Children's Museum opened its doors to the public in November 1992 in downtown Appleton, occupying only a portion of its current second-floor area.
In 2006, a new exhibit space called The Building for Kids was added, and it also underwent an expansion.
Children aged 7 and younger can participate in interactive exhibits at this non-profit museum.
This interactive museum is one of the top things to do in Appleton with kids.
The museum's interactive educational exhibits motivate children to learn in a safe and creative environment.
Kids love to partake in the entertaining amenities, such as the palace-themed mini golf course and the 10-foot heart play structure.
20. Go on a shopping spree at Fox River Mall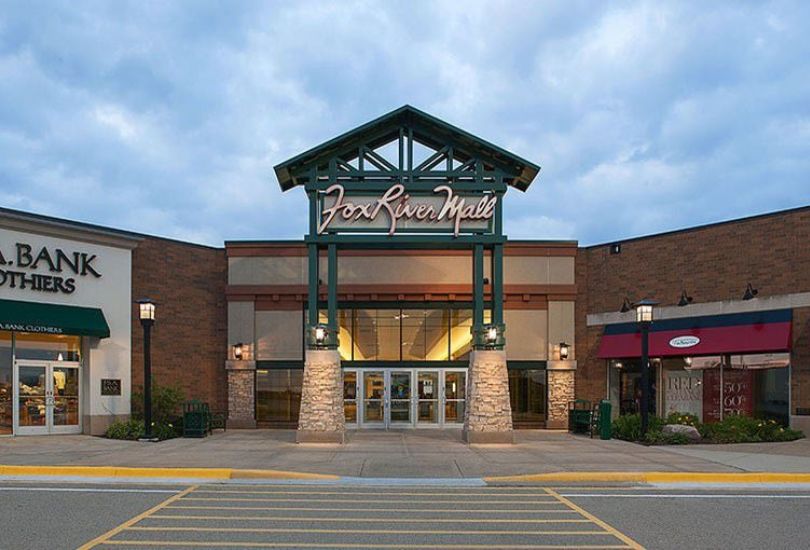 This enclosed shopping facility is Wisconsin's largest mall, measuring over 1 million square feet and among the best places to go in Appleton Wisconsin.
Fox River Mall truly is the "shopping capital of Wisconsin." This indoor shopping mall will provide you with retail therapy thanks to its more than 140 stores.
The mall also offers a jumble of dining options and entertaining attractions. Visit retailers including JCPenney, Talbots, Macy's, Ulta cosmetics, and many among others.
After you've finished shopping, head to the Northwoods Cafe for a substantial supper.
Best Places to eat in Appleton Wisconsin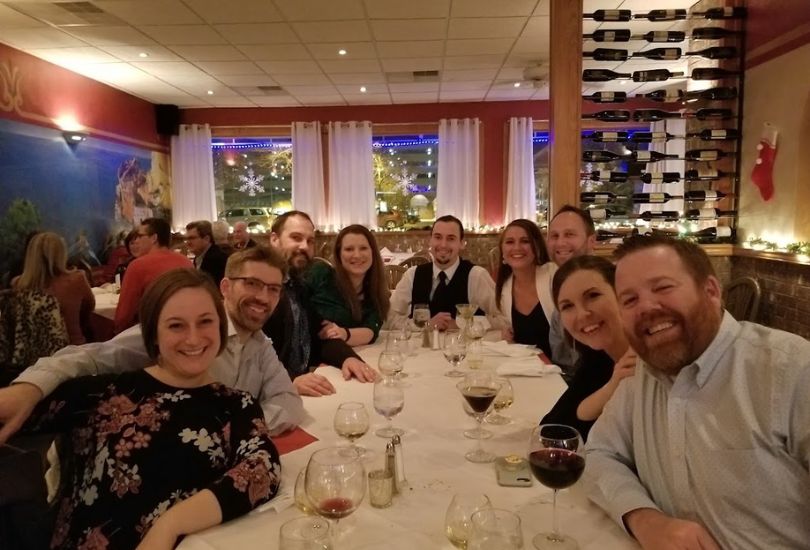 Beautiful and energetic, Appleton is the centre of the Fox River Valley and boasts a wide variety of restaurants. The diversity of eatierie is so wide that it can accommodate restrictive diets, pizza restaurants, steakhouses and many more.
There is a laid-back ambience for a casual lunch, a menu for your kids, a romantic ambiance for a lovely dinner, a cultured atmosphere for a high-end experience, and so on.
Check out this list of the greatest restaurants in Appleton that we've put together to give you a sense of all the fantastic options.
Apollon – Apollon is a well-known eatery that specialises in Greek and Mediterranean food. Begin with a delectable appetiser of Kalamarakia.It's a grilled, marinated squid steak with tzatziki sauce. Order the Beef Chateaubriand Forestiére for an outstanding dinner. It is 10 ounces. pan-seared mutton steak with roasted scallops, asparagus, and a Madeira wine base.
Address – 207 N Appleton St, Appleton, WI 54911
Mark's East Side – Founded in 1967, the family-run eatery Mark's East Side serves food with German influences. If you're looking for a unique lunch option, the Walnut Coated Chicken Salad is a great option. It consists of a chicken breast, Leafy vegetables, a raspberry sauce, red onions, cinnamon apples, sweetened frozen berries, tangerine lemons, peppers, and other ingredients. To sample a house specialty, order the Atlantic Silver Salmon. A side of fresh veggies and beurre blanc sauce are served with the freshly grilled fish.
Address – 1405 E Wisconsin Ave, Appleton, WI 54911
Stuc's Pizza – This award-winning restaurant features a family-friendly decor, homemade pizzas handmade with the finest ingredients, a luncheon buffet, and an extensive menu with vegetarian and gluten-free options. You can sample a house favourite by ordering Stuc's Special. Onions, mushrooms, green peppers, sausages, and pepperoni are a few of the ingredients. Try their sandwich speciality – The Godfather. It includes spinach, bacon, tomatoes, mayo, Italian sausage, crushed mozzarella, and pale green peppers.
Address – 110 N Douglas St, Appleton, WI 54914
Stone Arch Brewpub – If you're a foodie looking for the best places to sample delectable cuisine and fine beers, take into account this restaurant. It has a buzzing bar, a diverse cuisine, a cosy atmosphere, a beer garden, an elegant décor, and a delicious food selection. The Vegan Buddha Bowl is a good option if you avoid meat. It consists of quinoa, soy, red pepper balsamic, cured red onions, chickpeas, beetroot, baked potatoes, strawberries, vinegar bean sprouts, sesame seeds, celery, and other ingredients.
Address – 1004 S Olde Oneida St, Appleton, WI 54915
Best Places to stay in Appleton WI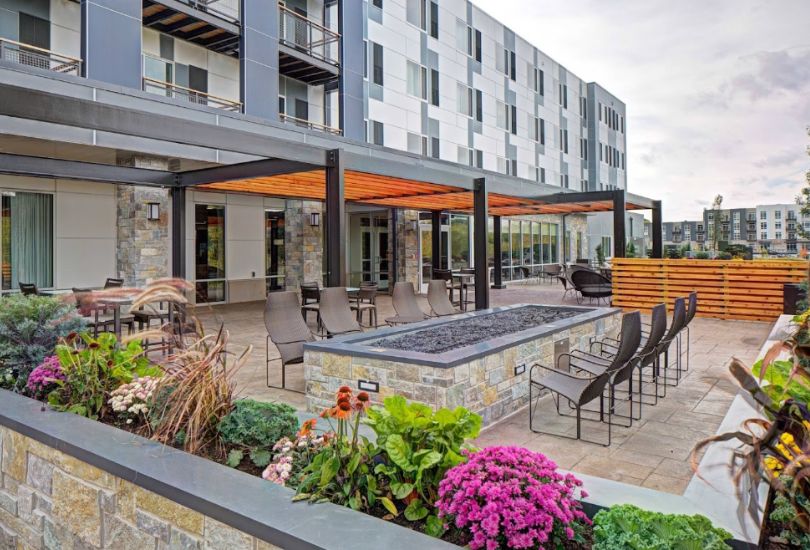 Appleton, Wisconsin, despite its small size, delivers a punch. Lawrence University's artistic spirit permeates the area, including attractions such as the Fox Cities Performing Arts Centre and Trout Museum of Art. The meandering Fox River divides the town in two and is lined with nature parks, historic homes, craft-beer pubs, and museums. Take a boat tour to experience the town from the water. To help you plan your trip, we've selected the best hotels in Appleton, Wisconsin, for all budgets.
Courtyard by Marriott Appleton Riverfront – This family-friendly motel is an ideal starting point for exploring the surrounding area. It boasts a nine-hole disc golf course right outside and is adjacent to Telulah Park, which has walking and bicycling trails. Fox River Mall is less than a 20-minute drive away if you like shopping. Tempest Coffee Collective, Mr Brews Taphouse, and Angels Restaurant are just a few of the many dining options that are close by.
Address – 101 Riverheath Way, Appleton, WI 54915
Phone number – +1-920-903-9256
The Roost Bed and Breakfast – The Roost is an authentic bed and breakfast in Appleton. It is located in a peaceful residential area and has six boutique suites, the majority of which have electric fireplaces and jacuzzi bathrooms. You can rent the entire property or just a room. You can relax and socialise in the back garden, which features a screened-in patio, a bubbling pool, and lawn.
Address – 1900 S Lee St, Appleton, WI 54915
Phone number – +1-920-882-8427
Cambria Hotel Appleton – When you arrive at the Cambria Hotel Appleton, you will be greeted with a freshly baked cookie. You'll also be close to the Gardens of the Fox Cities, which are a mile away, as well as local cafes, galleries, parks, and antique stores. When you're done touring, relax in the hotel pool and hot tub.
Address – 3940 N Gateway Dr, Appleton, WI 54913
Phone number – +1-920-733-0101
Residence Inn by Marriott Appleton – Make sure you allot some time for shopping since Fox River Mall, Wisconsin's biggest retail mall, is close to this Residence Inn in the core of Fox Valley. After you've finished shopping, relax in the hot tub and indoor pool. The on-site exercise centre, as well as the partner health club and sports court, are available if you need to blow off some extra steam.
Address – 310 N Metro Dr, Appleton, WI 54913
Phone number – +1-920-954-0570
Conclusion
Whether you're a resident, a tourist, or anywhere in between: we hope you'll take some time this summer to enjoy the best that Appleton has to offer, and that this list of 20 best things to do in Appleton will come in handy when planning your trip.
We hope you've enjoyed our list of 20 top rated things to do in Appleton, WI. Please check back again soon for more of the best places to visit in Wisconsin.