Vancouver has the well-deserved distinction of being one of the most beautiful cities in the world thanks to its mountain background and urban beaches. Vancouver's downtown is beautifully positioned on a peninsula in the Strait of Georgia. It is bordered to the south by the Fraser River delta and to the north by a deep fiord that extends well Burrard Inlet.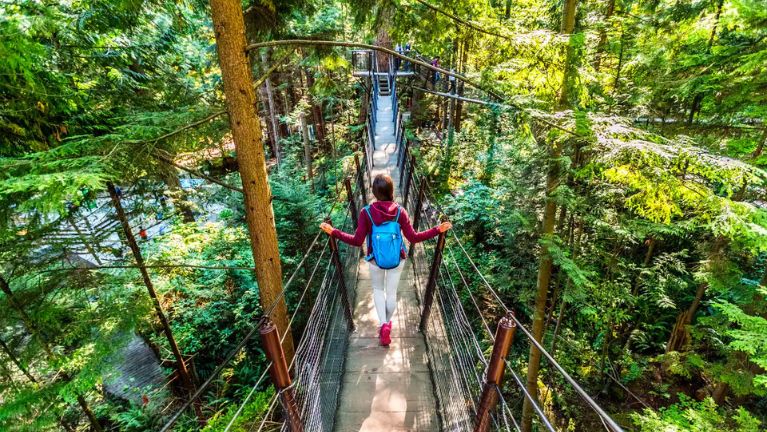 There are plenty of things to do in Vancouver. Vancouver's downtown is only the beginning. Within minutes, you can travel by foot or by public transportation to one of the city's many and diverse mini-districts, where you can hang out with the locals.
You'll find that this city is perfect for convenient urban exploration, whether you choose to explore the independent stores on Main Street, the cafés on Commercial Drive and the beachfront houses in Kitsilano. Just make sure to strike up a conversation with the locals wherever you go. People of Vancouver adore bragging about their city and gracing you with their personal suggestions.
Vancouver is a haven for outdoor activities thanks to its large number of parks and pleasant environment, which keeps weather bearable all year round. But it also has a vibrant cultural scene, wonderful food, and fantastic shopping. This beautiful city hosted the 2010 Winter Olympics, and it was then it was put on the international map.
Using our guide to Vancouver's sights and activities, you can navigate the city with 21 best things to do in Vancouver BC
1. The Kitsilano Beach in the City is Popular with Sunbathers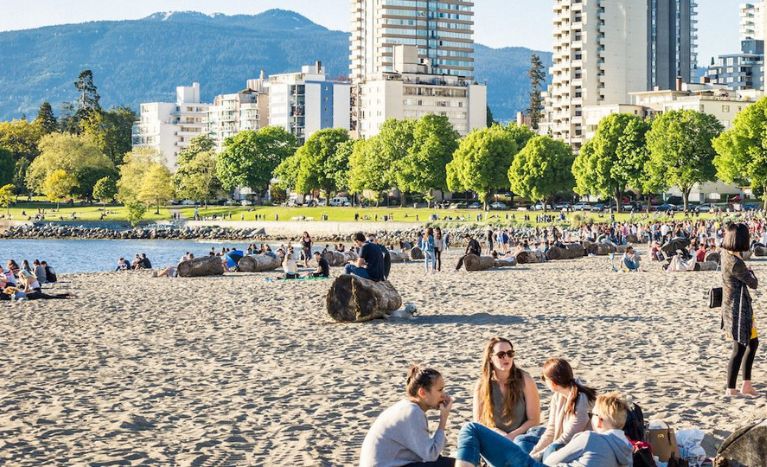 One of Vancouver's favorite summertime hangouts is Kitsilano Beach. The water is suitable for a swim, and the wide, sandy expanse draws Frisbee lovers, volleyball players, and prim sunbathers. Locals congregate here to socialize or to swim in the outdoor heated seawater pool.
Sit on a log on a warm day and bask in one of the region's iconic views, which includes the glistening beachfront, the metropolitan skyline in the distance, and the North Shore mountains. It's one of those views that will make you think about moving here and is one of the top attractions in Vancouver.
A bustling commercial district can be found a few blocks south on West Fourth Avenue. The neighborhood also features a variety of cafés and walking trails in addition to the beach and seafront.
2. Explore the Culture Around the World at Museum of Anthropology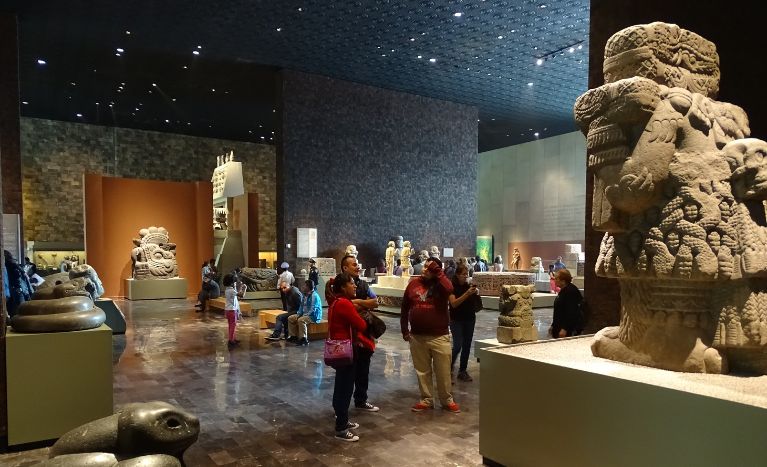 What to do in Vancouver to learn history? The Museum of Anthropology, a division of the University of British Columbia, examines civilizations from all over the world with a focus on the First Nations of British Columbia.
Large relics are among the native art exhibits in the Great Hall. Other presentations examine artifacts from the South Pacific, the Americas, Africa, and Europe that are anthropological and archaeological in nature.
The intriguing architecture was formerly a fort during World War II, but local architect Arthur Erickson converted the interiors into a top-notch museum.
Wreck Beach, the Beaty Biodiversity Museum, which focuses on natural history, and the expansive Japanese Garden are some of the other attractions on the university campus.
3. The Vancouver Public Library will help you rise above the Cacophony
The majestic library structure resembles a colosseum and is a 'mecca' to the authors, book nerds and people from all walks of life. If so, it's unquestionably one of the most wonderful book lending facilities in the entire world and is one of the best places to visit in Vancouver Canada.
Its collections are organized over multiple storeys and were designed by Moshe Safdie. There is also a rooftop garden, which is a high, tree-lined outdoor plaza with tables and chairs and is ideal for a coffee break with a view.
4. Enjoy Ski at Grouse Mountain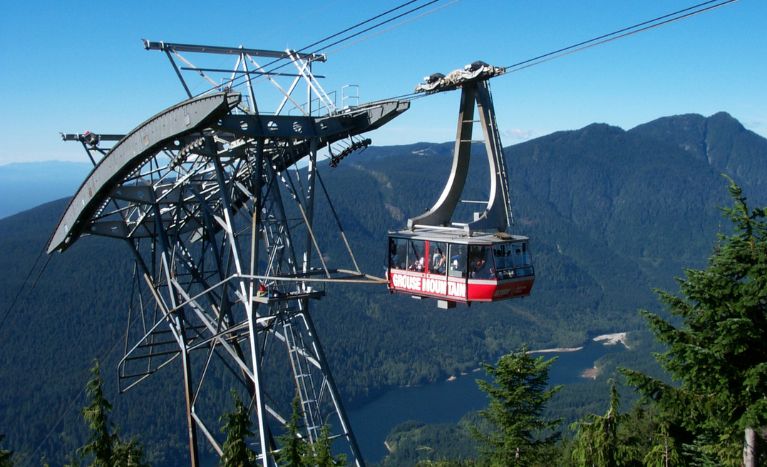 When the weather is clear, Grouse Mountain provides an unparalleled view both in the winter and the summer. That holds true especially at nighttime when the city lights are basked into glory and is one of the best places to see in Vancouver.
A chairlift runs daily from the ground level to the peak, where mountaintop adventurers can find year-round food, entertainment, and wildlife.
Grouse Mountain transforms into a winter wonderland when the snow starts to fall, offering outdoor skating, hiking, skiing, and snowmobiling. Grouse Mountain is a pleasant destination for families because the ski tracks are not particularly challenging. It's a fantastic location for ski training as well.
In the summer, Grouse Mountain transforms into a hiker's paradise, complete with trails like the renowned Grouse Grind, often known as Mother Nature's StairMaster.
5. Visit the Brockton Point Totem Poles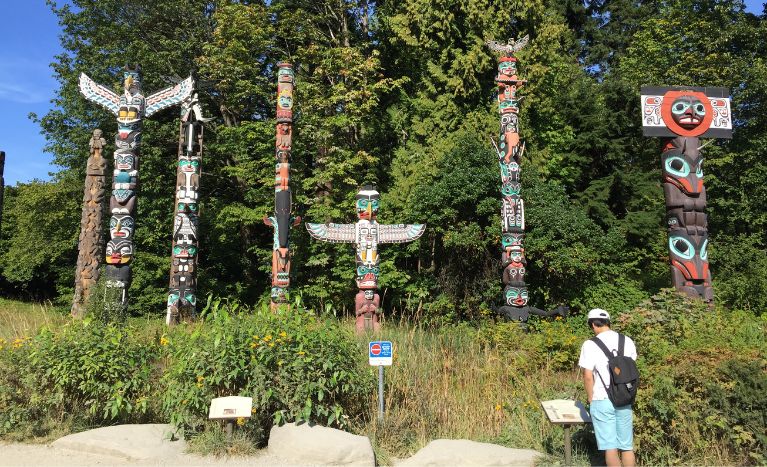 One of British Columbia's most popular tourist destinations are these artistically carved poles and is one of the top things to do in Vancouver. In the 1920s, the totem poles were initially erected in the park at a different location. As the collection grew over time, it was finally transferred to Brockton Point.
Nine red cedar totem poles and three gateway gates are still there today. The vibrant totem poles are positioned back against towering evergreen trees along a broad walkway.
A visitor center nearby offers more information about the history of the First Nations and the totem poles themselves.
6. Observe the Marine Building in Art Deco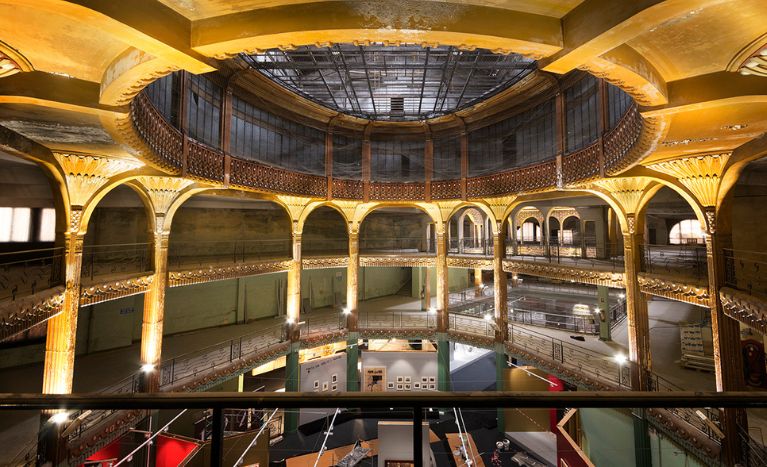 The exquisite 22-story Marine Building isVancouver's best art deco structure and most charming old-school tower block. One of the best places in Vancouver Canada pays homage to the city's marine background.
Once you've had a chance to see the artistic architecture hop on to the seahorses, crabs, and swift steamships. Here you can step inside the lobby to find stained-glass windows and a marble floor with zodiac signs engraved in it.
When the Marine Building was finished in 1930, it was the highest structure in the British Empire and is rumored to have driven its original owners into bankruptcy.
7. View the indigenous trees in Queen Elizabeth Park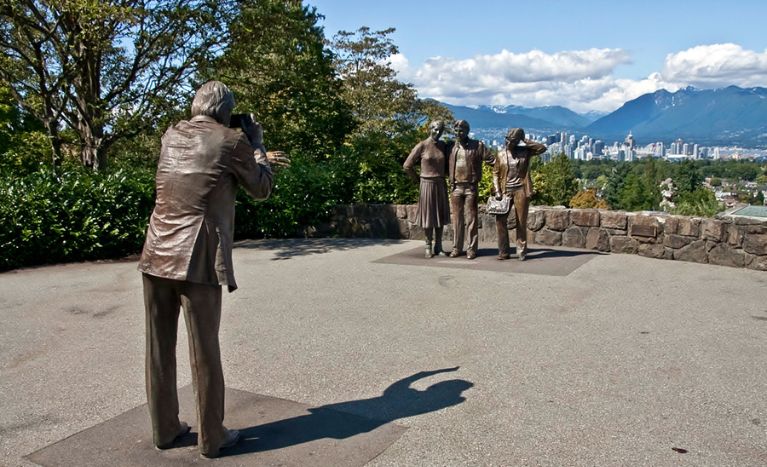 The 130 acre Queen Elizabeth Park is the highest point in the city at 550 feet above sea level. It offers panoramic views of the downtown skyline set by mountains at the backdrop, and claims to have specimens of every tree indigenous to Canada.
Keep your eyes out for parakeets, hummingbirds, and enormous golden eagles whirling high overhead. This is an excellent area to observe local birdlife.
Residents are kept content with athletic fields, well-kept gardens, and elegant playgrounds. You'll probably see wide-eyed honeymooners posing for family pictures in particularly gorgeous locations and is one of the romantic things to do in Vancouver BC.
8. It's a shopping spree at Granville Island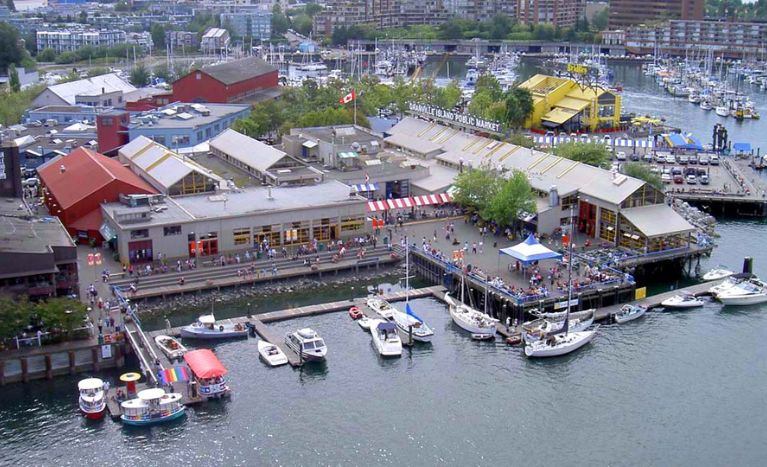 Granville Island, which was formerly primarily industrial, is today a bustling hub with a unique and laid-back ambiance.
Houseboats, theaters, galleries, and restaurants have all relocated inside repurposed warehouses making it one of the well-known destinations is the Granville Island Public Market.
It offers fresh produce, salmon, a wide range of other delicacies, and ready-to-eat foods. The arts cluster is not technically an island and is a must-visit destination.
It is connected to residential neighborhoods to the south by a road and footbridges and to the downtown peninsula by a ferry.
9. Explore the Ancient Side of the city at Gastown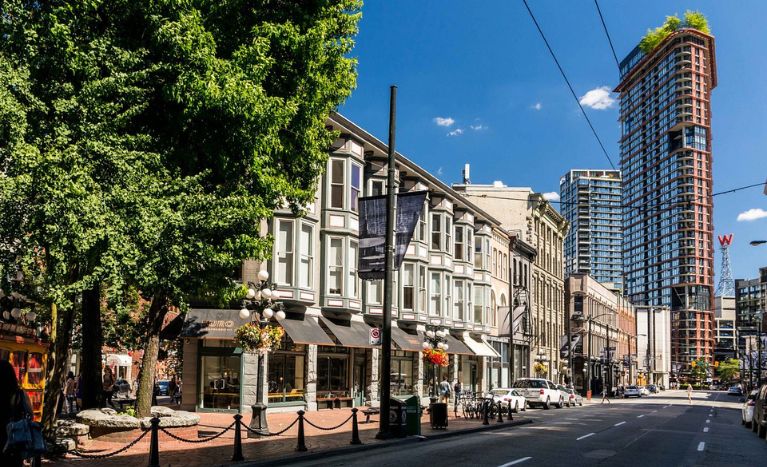 Gastown, the city's historic district, is home to a number of eateries, art galleries, and chic boutiques housed in lovingly preserved Gothic architecture. The district has a particular aura that is attributed to its historic buildings, cobblestone streets, and iron lamp posts.
When a man named John Deighton arrived on the scene in 1867, Gastown was born. Due to his propensity for creating long stories, Deighton quickly earned the moniker "Gassy Jack." As a result, the area was given the names "Gastown" or "Gassy's Town."
In Maple Tree Square, a statue of the owner now guards the area. Tourists love to visit the neighboring Steam Clock, which blasts steam-powered chimes every 15 minutes. It is also one of the picture-perfect spots, and is one of the best places to visit in Vancouver Canada.
10. Take a stroll at Stanley Park
Stanley Park is located next to Downtown Vancouver with a lush coastline with large trees. This is the ideal location in Vancouver to go if you want to spend some time outside and in nature. The grassy park is surrounded by a cemented waterfront path, making it a great place to explore on foot or by bicycle. And is one of the top places to visit in Vancouver, Canada.
The park's interior is filled with activities, and you could easily fill an entire day taking in sights like the Vancouver Aquarium or the totem poles at Brockton Point.
11. Cross the Capilano Suspension Bridge by Walking
This 18th century tourist attraction has been delighting visitors ever since with its wavering footbridge over a descending canyon. The footbridge crosses a river canyon that is 70 meters deep and leads to a recreational park with forest trails and a treetop hike amid enormous old-growth trees.
This is one of the best things to do in Vancouver, British Columbia if you are seeking a quick way to soak into nature. Go for the Vancouver City Tour that includes a Capilano Suspension Bridge includes a cliff walk experience, a half-day tour of Vancouver, and a guided nature walk.
Visit the Capilano Salmon Hatchery, which is located across Capilano Road, if you want to see shimmering salmon trying to swim upstream.
12. Take the Aquabus for a ride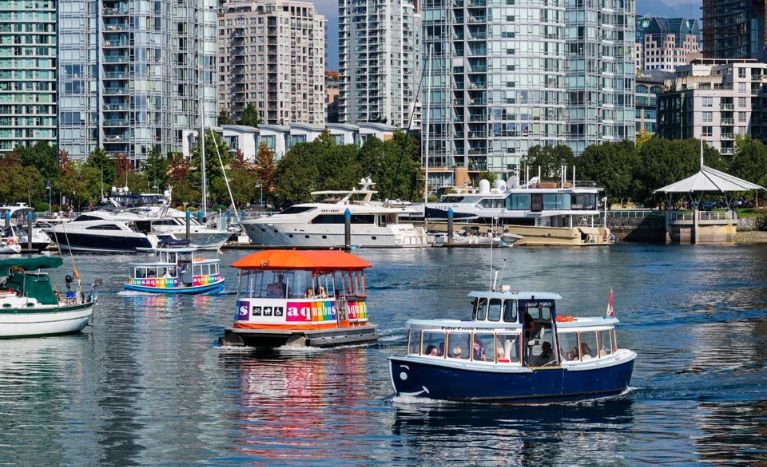 Fortunately, one of the best views of Vancouver comes for free. Hop on the tiny Aquabus, and while enjoying the breathtaking views, surf your way across and around False Creek.
Eight pickup locations spread out along the downtown waterfront make boarding hassle-free making it one of the fun things to do in Vancouver BC.
Every 15 minutes, one of the 13 Aqua Buses will arrive to pick you up, so you'll never have to queue for very long. The boats can accommodate wheelchairs and are pet and bicycle friendly.
If you're going around downtown and want to stop at Granville Island for lunch or a little shopping, the Aquabus is quite useful.
13. Experience Chinese Culture in Chinatown
Vancouver's diverse and fascinating Chinatown has both newer structures and a large number of ancient ones that date back to the Victorian era. It is the ornate Millenium Gate that makes the picturesque entrance and is one of the best things to see in Vancouver Canada.
The signs at stores and restaurants are frequently written in Chinese characters. Dr. Sun Yat-Sen Classical Chinese Garden is a typical garden from the Ming Dynasty, and is one of the local attractions here.
The Sam Kee Building, which at just two meters wide claims to be the world's smallest office building, is worth a visit. A boisterous parade is held every year to mark Chinese New Year.
14. Partake in a Stroll Activity at English Bay
One of the most beautiful and popular beaches in the city is located on the oceanfront English Bay. A part of the West End district, is a top attraction in Vancouver where people love to stroll, pedal, roller skate, and hang out with the public art pieces. It also includes shops and upscale eateries.
A seaside trail connects Stanley Park and English Bay, which are both nearby. Large tree trunks that line the beach create ideal backrests for people sunbathing and one of the best things to do in Vancouver.
Celebration of Light is one of the major summertime gatherings and is the one of the best places to travel in September.
The amazing fireworks are usually set to music and take place around the last week of September. The New Year's Day Polar Bear Swim, where tough swimmers plunge into the freezing Pacific waters, is another well-liked festival.
15. Learn about history at the Vancouver Museum
The Museum of Vancouver is a sizable establishment devoted to all things about Vancouver and is located in Vanier Park next to Burrard Bridge. From the earliest Coast Salish communities to Kitsilano's hippy era and urban expansion, it covers the history of every nook and corner.
The HR MacMillan Space Center, which has a planetarium and an observatory is a must-see attraction and is one of the top things to see in Vancouver, Canada. The waterfront Maritime Museum offers stunning views of the English Bay and the North Shore mountains beyond.
If you're staying in the city center, take the Aquabus to Vanier Park across False Creek and get out at the Maritime Museum Ferry pier.
16. Bring your children to Science World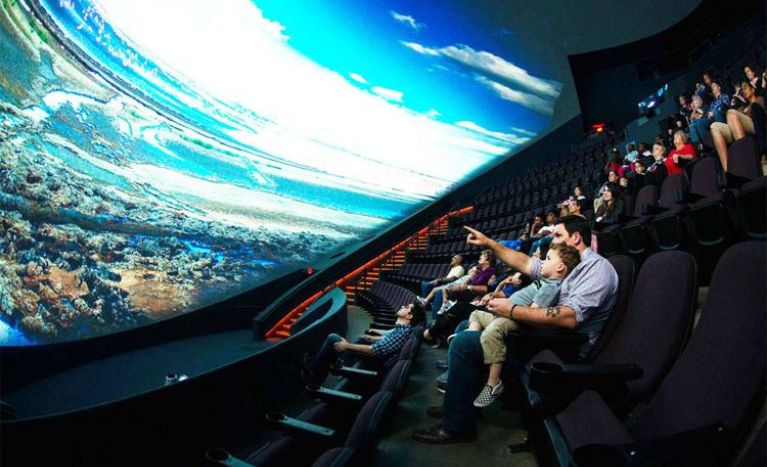 A kid-friendly discovery center with 12 interactive exhibits and demonstrations is housed in Science World.
One of the popular attractions in Vancouver is a futuristic sphere-like architecture where water, air, mobility, and creation are among the themes.
Seeing a performance on the five-story-tall OMNIMAX screen, the biggest dome screen in the world, is one of the main highlights. And, it is one of the best things to do in Vancouver with kids.
Exhibit visits are frequently fascinating and a part of global tours. The building, a recognisable landmark on Vancouver's waterfront, was initially constructed for Expo 86.
17. Experience Whale-Watching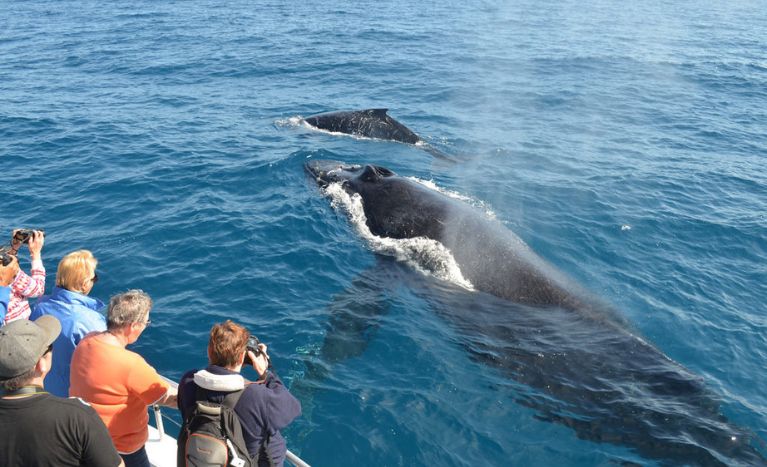 Whale watching is highly recommended in the Salish Sea. Orcas, minke, and gray whales of various sizes, as well as humpback whales, swim in these waters. And, it is one of the top things to see in Vancouver, Canada.
September October is the primary whale-watching season. There are many ways to observe the whales, including from a float plane, Zodiac boats, or larger tour boats for those who want a more steady viewing platform. If you're fortunate, the BC boats that travel between Vancouver and Victoria might even let you glimpse a few whales.
18. Enjoy the vibes at Vancouver Art Gallery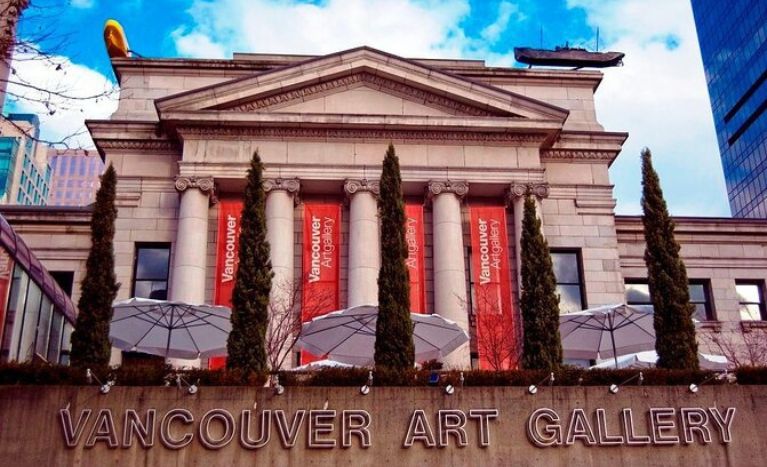 The modern, white-walled Vancouver Art Gallery is a versatile three-room venue that frequently hosts a spectacular collection of arts. It displays impressive, occasionally challenging works in a variety of media. Check ahead for openings of regular shows, seminars, and events.
The gallery is also well known for its collection of works by First Nations and artists from the Asia-Pacific region. A winter ice skating rink and law courts may be found in Robson Square. It was a fascinating public space created by Arthur Erickson, which is visible from the building's façade.
The stairs with their sculpted lions in front of the gallery and the demonstration venue are the primary attractions.
A well-liked gathering place and demonstration venue for whatever causes are in the news are the stairs with their sculpted lions in front of the gallery. The Vancouver Art Gallery is close to Robson Street on Hornby Street, making it easily navigable.
19. Enjoy Richmond's Attractions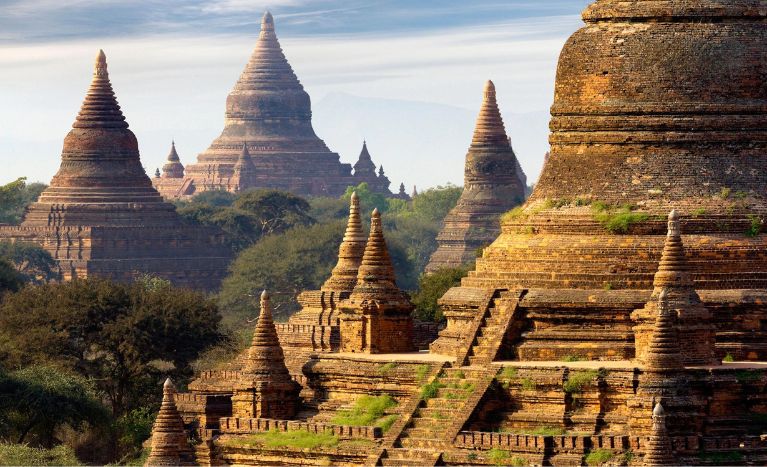 Richmond, which is located south of Vancouver, is the city's second Chinatown and is one of the top things to see in Vancouver, Canada. It is populated with stores that have Chinese characters on their signs. You have come to the perfect place if you are craving real Chinese food. The streets are lined with hundreds of restaurants that serve delectable food.
A renowned Buddhist temple and the lovely former fishing community of Steveston, where you can discover waterfront restaurants and stores in renovated old boat sheds, are just two of the many sightseeing attractions in Richmond.
The Gulf of Georgia Cannery National Historic Site, one of Richmond's most historic locations, is situated in the latter and tells the story of the West Coast fishing industry.
When you've had your fill of visiting tourist sights, visit the malls to find a variety of items, including imported Asian goods. Come down in the evening during the warmer months when there are lively night markets that are comparable to those in Hong Kong and Shanghai.
20. Marvel the spectacular display of flowers at VanDusen Botanical Gardens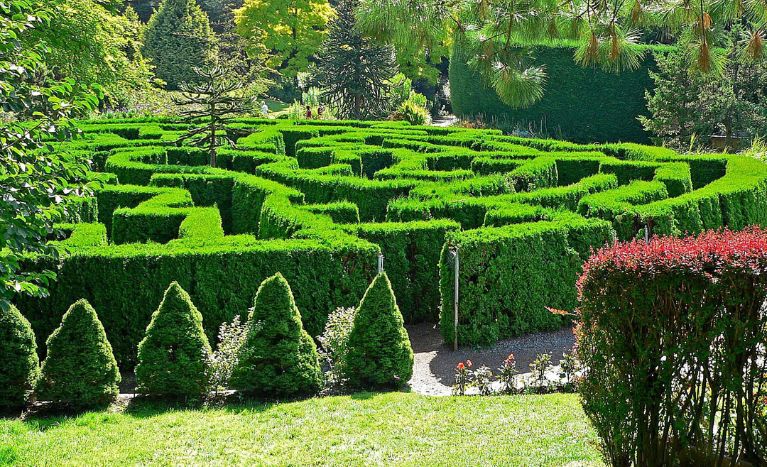 The VanDusen Botanical Gardens are the best location to witness floral exhibitions in all their splendor. Thanks to British Columbia's pleasant weather that plays a primary role in creating them.
The gardens are conveniently situated on Oak Street, close to the aforementioned Queen Elizabeth Park, just outside of downtown, and is one of the unique things to do in Vancouver BC.
No matter when you go, there is always something sprouting in the park, making it a nice location to stroll. Check out the bloom guide that the gardens post on their website prior to each season to make the most out of your visit.
The cherry trees that explode into bloom in the spring, followed by the wild flowers, and finally the roses putting on their show in the summer, are highlights of any visit. The hydrangeas, ginkgo trees, and rudbeckia step up in the fall and contribute to stun visitors.
21. Marvel at the 18th Century Christ Church Cathedral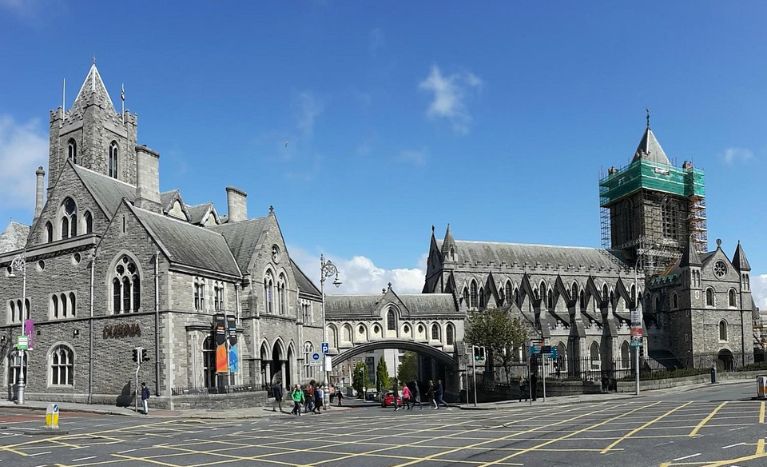 The most beautiful Baroque style church in the city, which was completed in 1895 and certified as a cathedral in 1929, is incongruously tucked next to towering glass structures. Currently, the cathedral is only open to the public on Thursdays from 10 am to 4 pm and on Sundays for services. And, is one of the historic places to see in Vancouver.
Look up to see the striking hammer-beam timber ceiling and the freshly erected, slim bell tower with a glass cage. Shakespeare readings and other cultural events are occasionally held at the cathedral, which also regularly hosts chorus and chamber music ensembles.
Places to Eat in Vancouver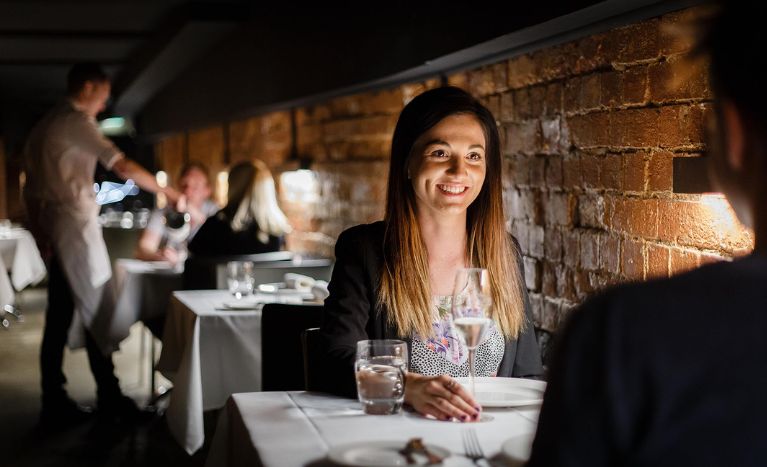 Vancouver is a city with a rising number of gourmet eateries serving global cuisine with a chip on its shoulder. Here is something about Vancouver's top eateries that will entice hungry tourists of all tastes. Vancouver's population is incredibly diverse, and the city's restaurants reflect this diversity by offering a wide choice of outstanding Indian, Japanese, Chinese, and eateries with a touch of French influence. Do you want some Italian? There is also a lot of that. Enjoy the sights, the entertainment, and the beaches while topping up at these eateries.
The Acorn – At this quaint eatery in SoMa, seasonal fruit is treated like royalty. Even the most ardent meat eaters will be satisfied by the veggie-focused cuisine, which is tailored for vegans and vegetarians. The menu changes frequently since it uses only the freshest ingredients: Other dishes have included morels with a mushroom velouté and asparagus with kelp and stinging herb sauce. The beer-battered hummus with smashed chickpeas is a staple.
Address – 3995 Main St, Vancouver, BC V5V3P3
Marutama – The lengthy line outside this ramen shop testifies to its high caliber. A thick, chicken-based soup is served with freshly cooked daily noodles, which you can observe being made while you eat. You can add seaweed, cha-su, or fiery chili flake to your soup to make it more flavorful. The tamago, which is topped with a seasoned, half-boiled egg, is unquestionably one of the favorites.
Address – 780 Bidwell St, Vancouver, BC V6G2J6
Kissa tanto – An unexpectedly fascinating luncheon is presented by the fusion of Japanese and Italian food in this chic Japanese jazz bar from the 1960s. Intriguing fusion dishes like gnocco fritto with miso paste tahini and borlotti beans with roasted chicken, fried gizzard, Tokyo leek, chicken tare sauce, ginger, shiso, and chrysanthemum are among those on the menu.
Address – 263 E Pender St, Vancouver, BC V6A1T8
Hy's – There are many hip and inventive eateries in Vancouver, but sometimes you just want to stick to the basics. If you go to Hy's, you'll find a typical steakhouse decorated in dark reds, leather, and wood. When served with traditional sides like creamed spinach, steaks are cooked to perfection. Excellent and timeless service are both present.
Address – 637 Hornby St, Vancouver, BC V6C2G3
Places to Stay in Vancouver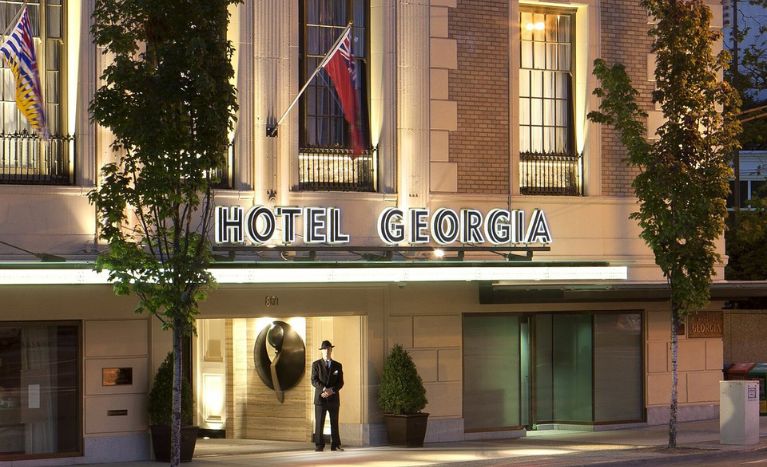 It's a good idea to stay in the center of Vancouver to experience the city at its best. Living, working, and leisure activities are all concentrated in the city center of Vancouver. In addition to fantastic dining and shopping options, the city center is home to several of Vancouver's main attractions, such as Stanley Park, English Bay, Robson Street, Gastown, and Granville Island. Here are a few highly rated hotels in this area:
Residence Inn by Marriott Vancouver Downtown – The beach is 7 minutes away from this location. This Vancouver hotel, which has an indoor pool and hot tub, is only a 10-minute walk from Sunset Beach and the Vancouver Contemporary Art Gallery. Everyday breakfast is provided for free at a nearby restaurant. Every room has free WiFi access. Every room comes equipped with a flat-screen cable TV, a fully functioning kitchen, a seating space, and a private bathroom.
Address – 1234 Hornby St, Vancouver, BC V6Z1W2
Phone number – +1-604-688-1234
Rosewood Hotel Georgia – This hotel is a 5-minute stroll from the Robson Street Shopping District and is located across the street from the Vancouver Art Gallery. It provides a spa, a saltwater indoor lap pool, and 24-hour room service. A flat-screen TV is featured in each of the rooms. Heated flooring, bathrobes, and slippers can be found in the spa-inspired bathroom.
Address – 801 W Georgia St, Vancouver, BC V6C1P7
Phone number – +1-604-682-5566
L'Hermitage Hotel – The beach is 13 minutes away from this property. It features rooms with flat-screen TVs and has a heated outdoor salt water lap pool and hot tub. SkyTrain at Vancouver City Center is 300 meters distant. This hotel is ten minutes' walk from Rogers Arena. There is an iPod docking station and complimentary WiFi. Each room has an Italian marble bathroom and plush bathrobes. A sofa bed and a fireplace are features of certain rooms.
Address – 788 Richards St, Vancouver, BC V6B0C7
Phone number – +1-778-327-4100
Fairmont Pacific Rim – The beach is about 11 minutes away from this house. This luxurious hotel in Vancouver has a rooftop pool with fire pits and a hot tub, as well as a 4,000 square foot gym and a full-service spa. Drive time to Stanley Park is 5 minutes. The Fairmont Pacific Rim offers flat-screen TVs with pay-per-view movies and laptop connectivity in each room. There is a coffee maker and an in-room safe. The private bathrooms come with bathrobes.
Address – 1038 Canada Pl, Vancouver, BC V6C0B9
Phone number – +1-604-695-5300
Conclusion
No matter where you go, there's something to see or do in Vancouver. You're never going to run out of things to do or places to explore, and there are lots of different ways to explore this city. And the best part is that it doesn't matter whether you're a tourist or a local—you'll get as much out of visiting Vancouver as from living here.
With a thriving social scene and an array of attractions and activities, Vancouver is an ideal travel destination for those wishing to relax and experience new things.