September may be an ideal opportunity to indulge in a quarter-break and soak up to the sun because the weather warms up and there are less tourists around. There are plenty of great places to travel in September.
Climates throughout Europe, the Middle East, and Asia are pleasant, and major tourist destinations like Barcelona and Istanbul are less crowded at their top attractions. It's the dry season in exotic locales like Zimbabwe in September, making it the ideal month for an African safari.
Take in the mid-autumn moonlight in Shanghai, or soak in the last rays of summer on the shores of Amalfi Coast in Italy. Additionally, now is the perfect time to indulge in a few drinks at events like Munich's renowned Oktoberfest. In the renowned Wildlife retreat of Zimbabwe, adventure-seekers may slake their desire for wildlife.
Make travel arrangements for your upcoming getaway with our list of best places to vacation in September 2022.
1. It's Spring time in Buenos Aires, Argentina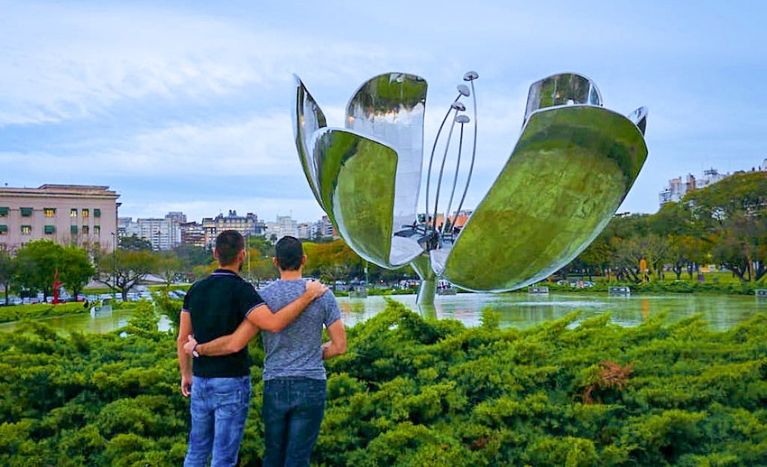 In Buenos Aires, Argentina, September is the start of spring. Compared to the busiest travel months of January and February, this shoulder season offers a lot of benefits and there are plenty of things to do in Buenos Aires.
It is pleasant to enjoy roaming the streets in places like Palermo to explore the parks, buildings, and museums, thanks to the milder temperatures. Attractions like the city's rose garden, Paseo del Rosedal, and the Fair of the Mataderos market will be delightful with fewer visitors at this time of year.
Hotel rates are quite reasonable and there is lots of availability and is one of the best places to travel in September 2022.
2. Great month to Witness Wildlife in Zimbabwe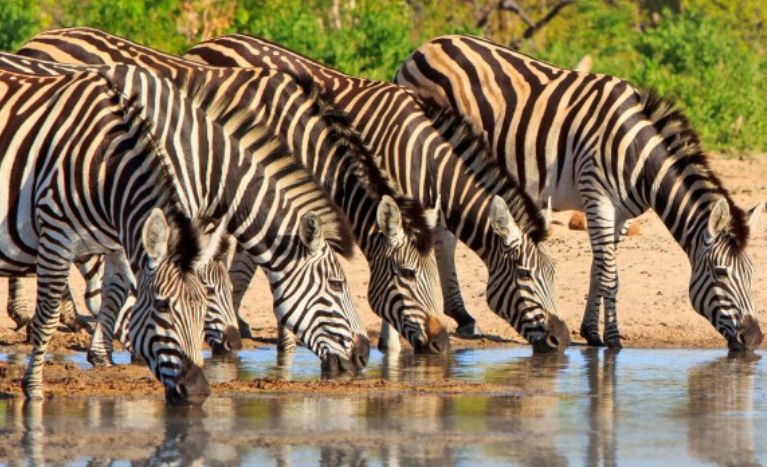 In Zimbabwe, the dry season lasts until September, when wildlife watching is at its optimum. It can make a fantastic substitute for Tanzania and Kenya, two additional well-liked locations for safari holidays. Rhinos, leopards, rhinoceroses, and crocodiles may all be seen resting or travelling to watering holes throughout this fantastic month.
Zimbabwe has a lot more to offer than just hikes on safari. It's pleasant to visit Victoria Fall and is one of the top September destinations. One of the most magnificent waterfalls in the entire world is this one. You may go on hikes, snap photos, go on helicopter tours, and attempt white water rafting at this time of year.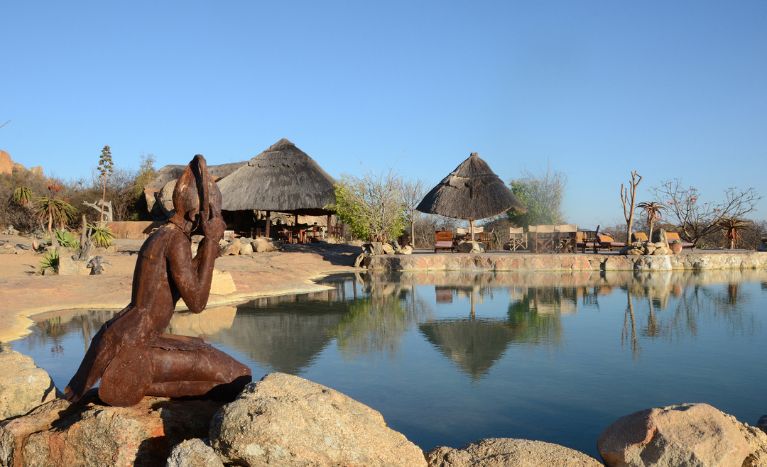 Visit Matobo National Park in September if you want to see some remarkable rock formations and structures. Here you can learn about the local bushmen's culture through their paintings.
3. Soak into the Tangier's Charm in Morocco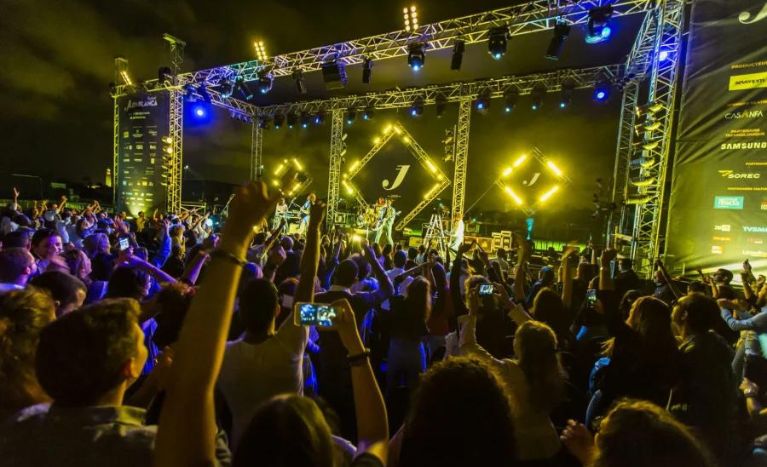 In September, take advantage of Morocco's dropping weather by attending Tangier's TanJazz festival. By day, you are free to explore a classic city of souks, cafés, and old cultural hotspots while concerts and other events take place at night in evocative venues.
Tangier was a fashionable destination in the swinging 1960s, adored by celebrities, hippies, and bands alike. Tangier gradually gained a reputation for immorality and depravity, and has been neglected for a long time.
Public areas that have been wised up, museums have been renovated, and a slew of new hotels, shops, and restaurants are giving the city its long-lost tourist appeal again.
You may still go to the cafés and bars where people like Picasso, The Beatles, and Jimmy Hendrix used to frequent. Or, you can practise your bargaining skills in the traditional souks. Go now before the crowds discover Tangier and will soon be giving Marrakesh a run for its money.
4. You Can Travel to Sicily Just for a Feast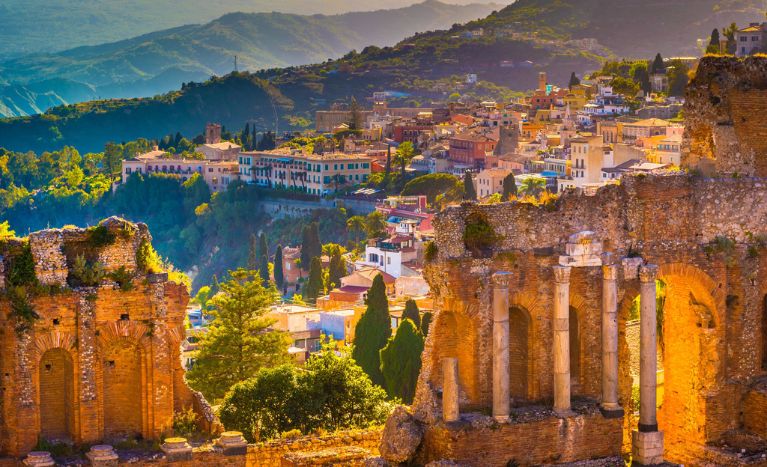 Sicily, a beautiful Italian island, is one of the greatest places to travel during the fall since the crowds from August start to thin out.
One of the best places to visit in September due to its weather which is ideal for sightseeing throughout the island's numerous fine mediaeval cities. This time of the year is pleasant for a stroll in its magnificent parks and natural reserves.
Sicily's stunning beaches and islands are also ideal for travel at this time, with great diving conditions and sea temperatures averaging a very pleasant 77 degrees.
Many Sicilian villages conduct their festivals honouring a certain food item or theme – in September, which is also harvest time.The list goes on and on: in San Vito del Capo, they celebrate wheat, in Sortino, sugar, in Bronte, hazelnuts, in Aci Castello, stuffed rice balls, and in Palermo, sorbet.
It's also harvest season for the grapes, and there will be tastings of regional wines at a number of festivals.
5. It's a Great time to Vacation in Montreal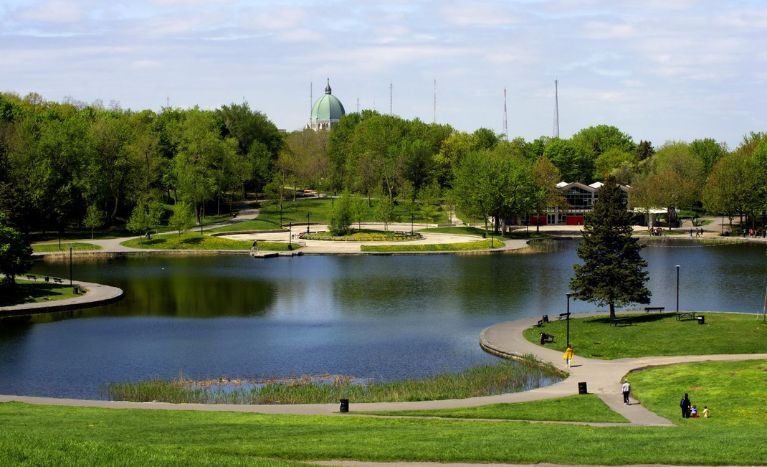 When the summer weather is still in full force and the tourists have already departed for the year, September is a fantastic month to travel to Montreal. Along with more hotel availability, prices will start to decline. Canada is undoubtedly one of the best countries to visit in September.
Some of the best things to do in Montreal this time of year is to stroll through Old Montreal (Vieux-Montré) and see the architecture from the 18th century. Hone your photographic skills on the cobblestone streets while breathing in the cathedrals and coffee shops.
Take advantage of the pleasant weather to stroll through the well kept gardens of Parc du Mont-Royal or ride the Montreal Observation Wheel for a bird's eye perspective of the city.
6. Join in the Fun in Mongolia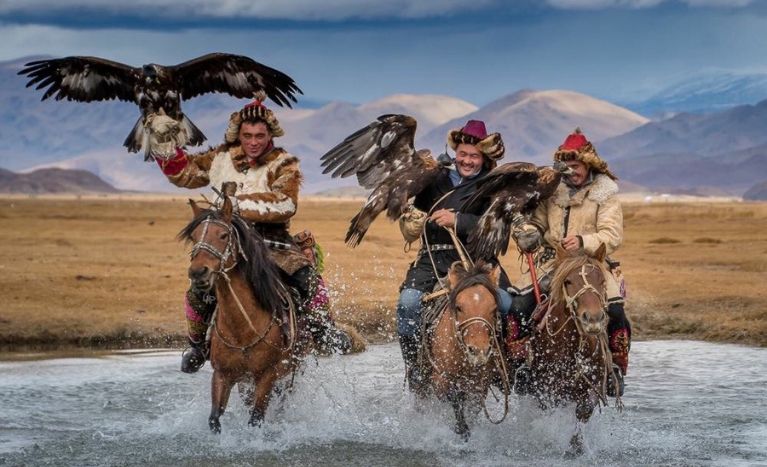 As Mongolia's weather transitions towards winter, temperatures may drop a little during the shoulder season. But the cooler air also makes it possible for a variety of fantastic events to take place in September.
One of the best places in the country to see migrating birds is at the saltwater lake known as Ganga Nuur, which is bordered by marshes. It's the time for autumnal reunion of swans getting ready for their winter migration
This part of the world holds the Ganga Lake Festival in early September. With singing, dancing, and cuisine, the celebration also honours the town's famous goldsmiths, the ethnic minority Dariganga.
The annual Altai Eagle Festival, which takes place in Sagsai, western Mongolia, includes a schedule of ancient eagle hunting activities, horse sports, and camel racing over two days in mid-September.
7. Participate in the Heavenly Festivities in Shanghai, China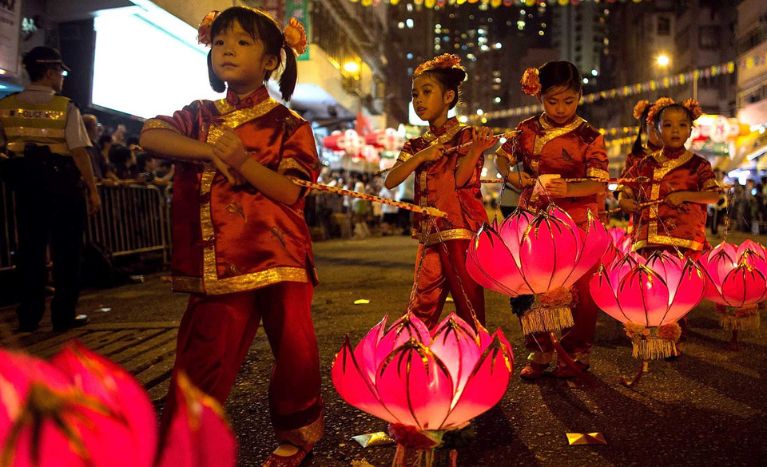 The Mid-Autumn Festival, one of China's most lovely festivals, honors the brightest moon of the year with floating lamps and moon gazing. It falls on September 10 this year, and is the ideal metropolitan autumn getaway. It is one of the best places to travel in 2022.
For a closer look at the moon, visit Shanghai World Financial Centre, which offers the tallest observation deck on earth. Walking down the Waterfront at street level offers views of beautiful colonial buildings and moon reflections in the dark Huangpu River.
8. Enjoy Pink Sands, Cooler Temperature, and Fewer People in Crete, Greece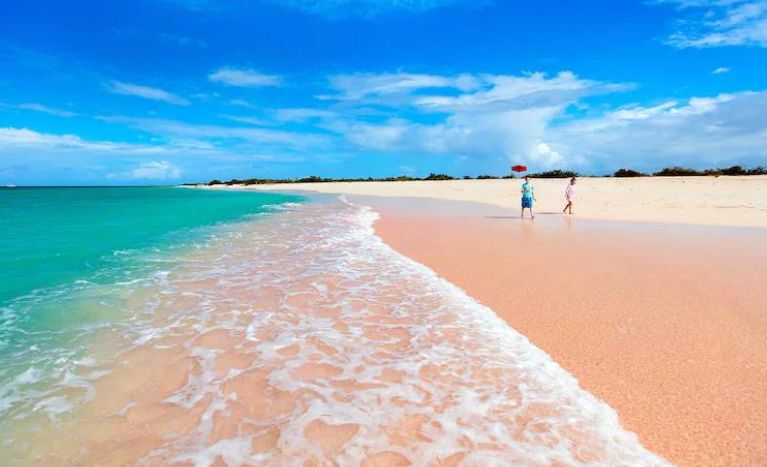 In September, it's worthwhile to visit the Greek island of Crete, which offers an aesthetic spectacle of mountains, blue ocean, magnificent bays, and palm groves. The water is the perfect temperature for swimming and snorkelling, and flowers are in full bloom.
While still a fantastic time to travel, the summer months may get very warm while you are spending time outdoors touring ancient cities or roaming the streets of Knossos.
While many beaches are too crowded in the summer, you may more comfortably enjoy the solitude at the pink sands of Elafonissi and is one of the best islands to visit in September.
Many tourists get to Heraklion via boat or jet. Rethymnon, Samaria, and Nikola are some of the island's other well-liked tourist destinations. Fewer people and cold weather can get you cheaper hotel prices.
9. Barcelona is Spain's Most Stunning Destinations in September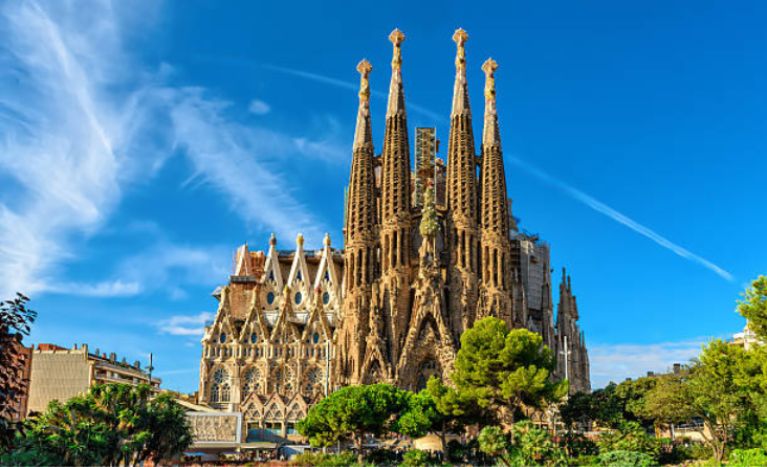 Barcelona is one of Spain's most magnificent tourist destinations, and September is the best month to travel there. Crowds throughout the summer months can cause long lineups at popular sights and attractions.
It might take a lot of time to go from point A to point B in major places like the old Barri Gtic and Las Ramblas during the peak tourist season.
You may enjoy all the attractions as there are exciting things to do in Barcelona with less people and milder temps in September since there are fewer tourists.
The beaches surrounding Barcelona are rarely crowded at this time of year, and is one of the best beach vacations in September. La Merce, a joyous festival with daily dances, jugglers, and entertainment, is the major attraction this time of the year.
10. In Guyana, Take in the Thundering Waterfalls and Wildlife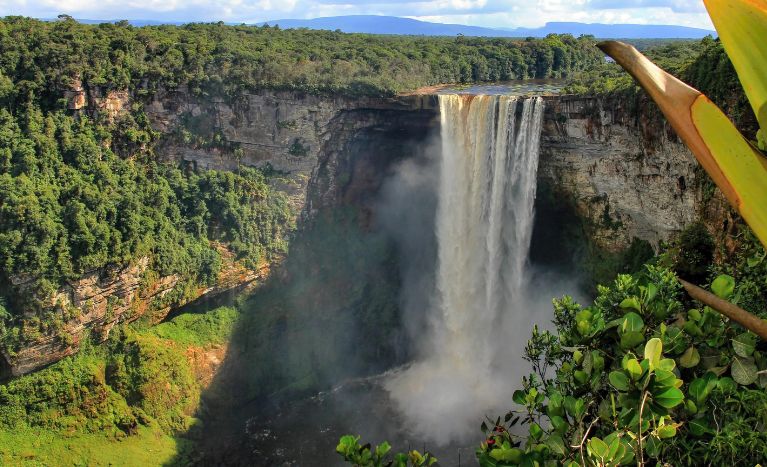 Guyana is a remarkable country where gigantic otters frolic, turtles hatch on shell beaches, wildcats prowl the rainforest, and birds of prey soar over roaring waterfalls.
Its weather is likewise exceptional, with several rainy seasons that alternately affect the interior and shore. The forests are lushest at this time and is one of the best tropical places to travel in September.
Kaieteur Falls, which drops 741 feet in a single plunge into the depths of the rainforest, is the main draw. Add to it the Iwokrama canopy walkway allowing interactions with Makushi natives, the Rupununi otters, and the cowboys of the big Dadanawa Ranch, and you have the makings of an epic journey.
11. It's ideal Time to Explore Istanbul's Deep History and Architecture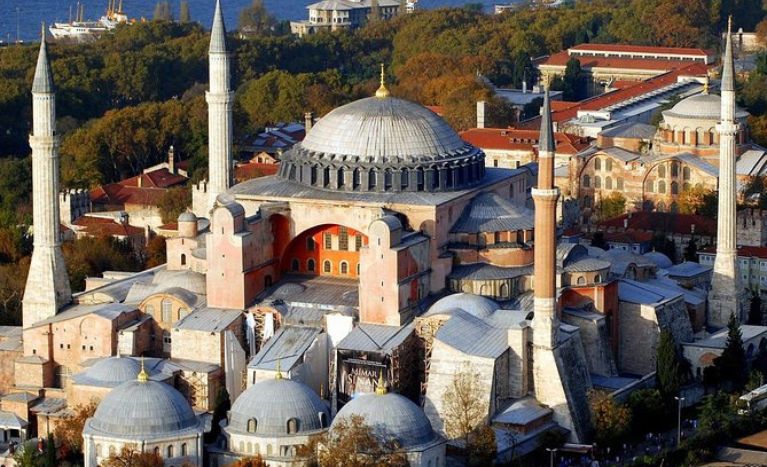 One of the finest seasons to travel to Istanbul is in September, when you'll have a better chance to fully see the key sites. And that too, without the crowds that sometimes make it impossible to experience during the peak travel season, which runs from June through August.
September's pleasant weather makes it simple to take pleasure in shopping and top Istanbul attractions like the Blue Mosque, Hagia Sophia Museum, and Grand Bazaar. The best things to do in Istanbul are simple to discover on foot as you cruise throughout the metropolis.
It is the perfect time to properly appreciate Istanbul's rich history and distinctive architecture. Additionally, this is one of the best places to travel in September that allows you to book hotels and flights at dirt-cheap fares.
12. Croatia's Cultural Experience Would be in Full Swing This Time of the Year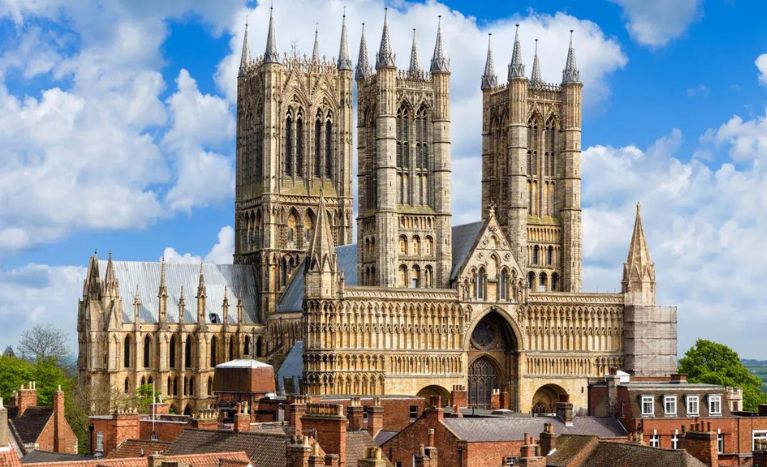 When the local and foreign tourist throngs have somewhat thinned out, September is a good month to travel to Croatia. It is also an excellent time to travel weather-wise.
Many people travel to Dubrovnik, a stunning city. If you base yourself in the capital. You may spend time in both the Upper Town and the Lower Town while seeing Zagreb's popular attractions, including the Cathedral and the Museum of Natural History.
The cultural experience will be enhanced by the several events that occur throughout September.
There will be plenty of availability for flights to Croatia in September since the summer travel season is still in full swing. In September, you may get fantastic rates on hotels, even at five-star establishments.
13. Springtime Offers Whales watching at Galapagos Island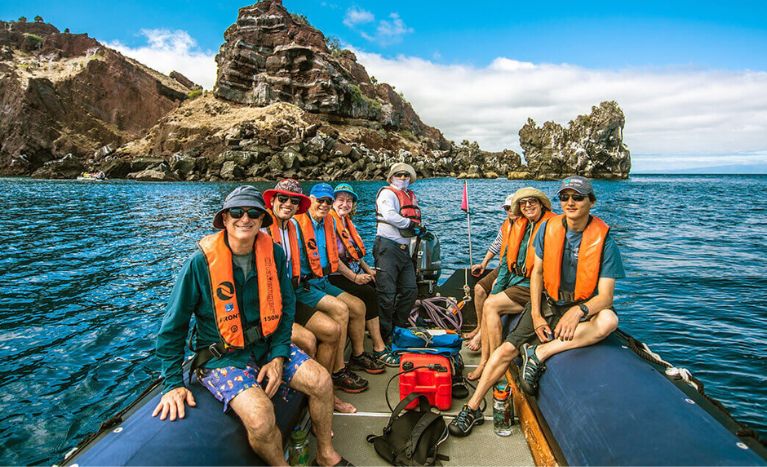 Nearly any time of the year is a terrific time to visit the Galapagos Islands, but September offers an added benefit. One of the best islands to visit in September as it offers finest chances to observe whales, and marine life that thrive on the islands, which is one of the main attractions.
Many of the animals are also in their mating seasons at this time of year, which makes them more active than usual. The weather is pleasant for outdoor activities in September in the Galapagos since it is dry and cold there. At the end of the summer, there are less tourists, which increases the availability of boat cruises and other experiences at discounted rates.
14. Time Your Vacation Perfectly at Amalfi Coast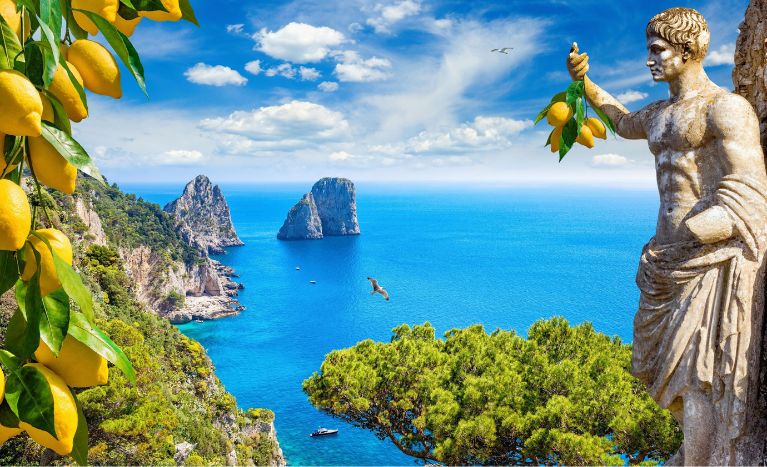 The Amalfi Coast is pretty much perfect, especially if you go in September. Travelling during this season will benefit you greatly because there will be less tourists, nice weather, warm water for swimming, and cheaper hospitality. And is one of the best places to visit in Italy.
If you want to travel the legendary Amalfi Drive, a meandering cliff-top journey more stunning than words can express, it is advisable to hire a driver. On the Amalfi Coast, this is one of the most preferred activities.
Make sure to visit Naples, Pompeii, Amalfi, and Ravello, four picture-perfect villages. You must schedule time to eat at one of their outstanding restaurants.
Get on a boat for a better look at the vibrant homes clinging to the slopes of this affluent neighborhood, then stop in Capri for some dining, shopping, and sightseeing.
Speaking of the sea, you should be sure to stop by a couple of beaches while you're there and it is one of the best beach vacations in September.
15. In Germany's Munich, Smirk and Sip it to Celebrate Oktoberfest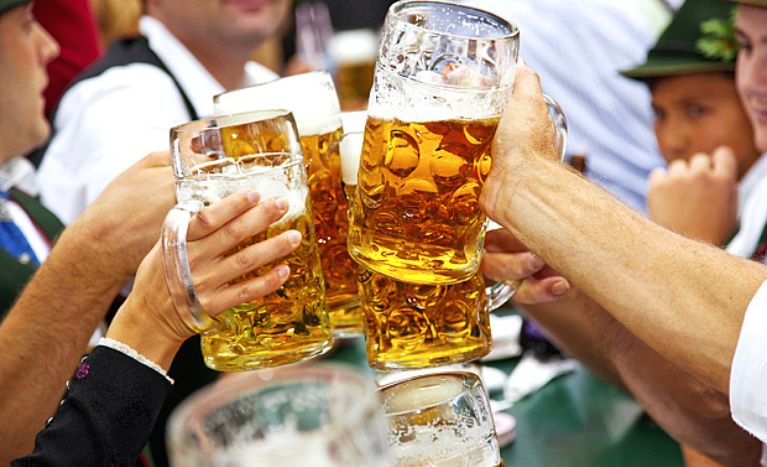 Where to go on vacation in September for culture therapy? When millions of people travel to Munich in September for Oktoberfest, the largest and most renowned beer festival in the world, you may indulge in all the German traditions you can imagine.
The annual Theresienwiese Beer Festival, which started as a joyful horse race in 1810 and now lasts 16 days, from the middle of September to the first weekend in October, is a celebration of beer and joy. In addition to the bubbly things, there is a carnival and a jam-packed schedule of activities, such as parades, and rock-bands concerts.
16. Explore the Glaciers and Endless Vistas at Patagonia, South America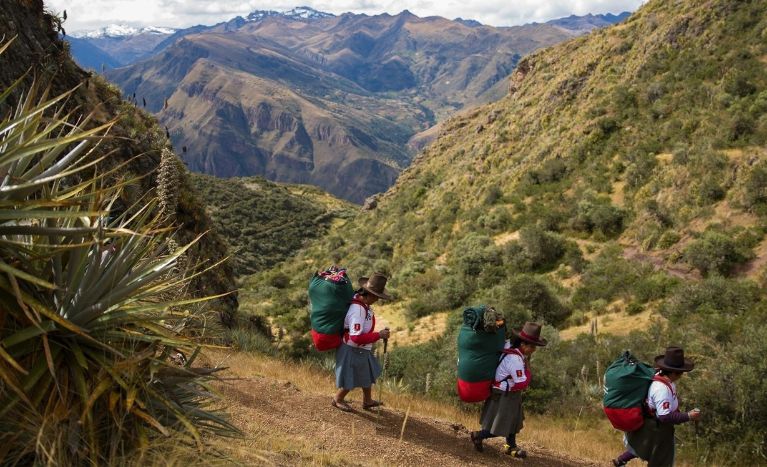 A vacation to Patagonia in September is highly recommended. For those who enjoy being outside and wish to experience the Andes Mountains, volcanoes, and apparently limitless landscapes, now is the perfect time to travel.
Patagonia experiences spring in September, which brings with it a variety of floral blossoms, lush greenery, and the penguins that come to the area to mate. Although some hotels may not yet be open due to the early season, those that are offer fantastic discounts.
You will also have greater views in the tourist sites and more availability on scheduled trips because there are less visitors at this time of year.
17. Ireland is lush and Beautiful, and is a Great Bet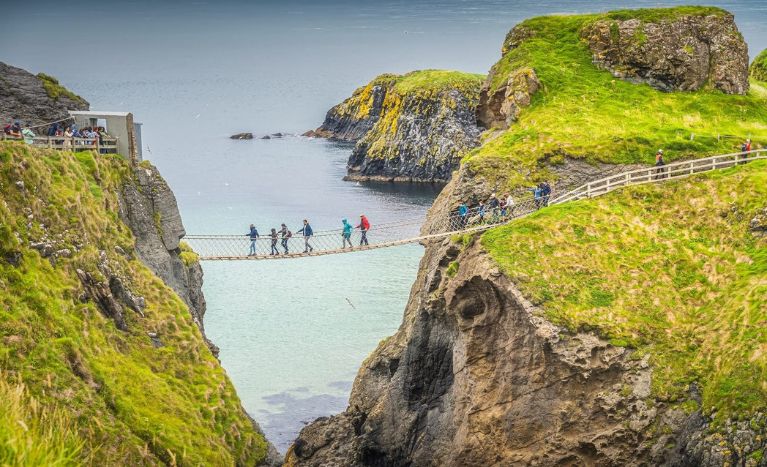 Ireland is lush and lovely, but September is a terrific time to go if you want a less crowded experience. The average high temperature is approximately 55 degrees Fahrenheit, so you won't need much more than a coat or sweater.
In addition to shorter lines and fewer people in the backdrop of your sightseeing photographs, popular tourist attractions are open to the general public in September.
Don't miss Ireland's top cities, including Dublin, Galway, and Belfast in Northern Ireland. You may discover the greatest restaurants, top museums, exciting musical events, and a tonne of other entertaining things to do in these bustling centers.
18. Vancouver in the Early Fall is Something You Love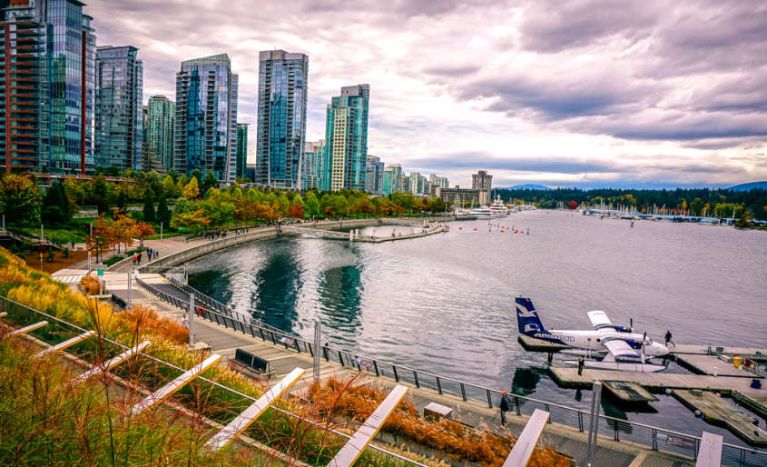 Vancouver is a wonderful city to visit in September. One of the best places to visit in Canada has so many fascinating and lovely tourist attractions that you're sure to discover.
Do you enjoy eating? In Vancouver, there are a tonne of renowned eateries as well as several culinary events. Outdoorsy person? Visit the ocean, Stanley Park, or Grouse Mountain. A fan of history? Visit the Museum of Anthropology, or take a stroll through the city's oldest neighbourhood, Gastown. Another important place to go is the Vancouver Art Gallery. As you can see, there are countless things to do in Vancouver and it is one of the best travel destinations in September.
Numerous farmers markets, guided walking tours, live music events, and theatrical productions take place across the city throughout September.
19. It's a Great Time to Hike Everest
When planning a vacation to Nepal, timing is essential for a variety of reasons. It's a terrific time to go hiking since you won't have to deal with the crowds that might annoy and impede your trip on the trails. Travellers are only starting to flock here in September, when rainfall is lesser and the temperature is cooler.
You can reserve a space early in the season on a number of well-known treks in the Everest and Annapurna areas. You may still discover fantastic hotel discounts before the rest of the travellers because September is just before the popular autumn season in October.
20. It's the Most Comfortable Time to Explore Puerto Rico!
The benefit of travelling to Puerto Rico in September is the substantial savings on hotel and air travel, as well as the plenty of availability for both. Since it is hurricane season, there is a chance of bad weather.
It would be worthwhile to avoid the throngs in order to enjoy Flamenco Beach and south Vieques beach. Both are the best travel destinations in September, which is home to the bioluminescent Mosquito Bay.
There are plenty of things to do in Puerto Rico. It's a pleasant time to stroll around San Juan's streets, especially Old San Juan, visit the El Yunque National Rainforest, and see the island's stunning scenery.
Conclusion
September is the best time of year to seek out new experiences and develop a deeper appreciation for the beauty of the world. Whether you're planning a long weekend, a weeklong business trip or an expansive holiday, these months will provide you with plenty of incentive to get on the road and soak up the sun.
Hopefully, we've inspired you to plan a vacation in September or really any time of year. Use this list to get started, but don't let it constrain you as you explore other destinations. With the help of a travel agent, you can find plenty of great places to vacation this fall.