The city of Tupelo is the sixth largest city in Mississippi and is the county seat of Lee County. Tupelo is regarded as the Northern Mississippi region's industrial, commercial, and cultural center. As the hometown of Diplo, Rae Sremmurd, and Elvis Presley, it holds a special place in the musical heritage of Mississippi.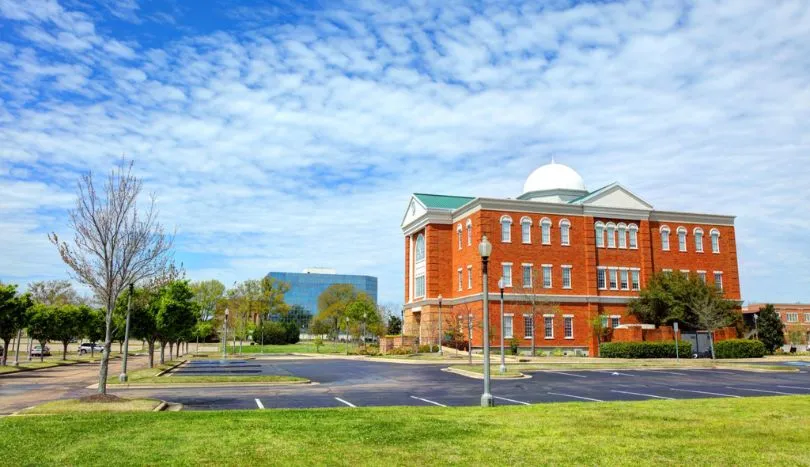 This city is filled with a variety of artistic and cultural institutions and organizes a number of activities to foster the development of artistic vision. There are many things to do in Tupelo, MS, which is ideal for a holiday in the south and is surrounded by many natural treasures.
What to do in Tupelo, Mississippi?
The captivating Mississippi city of Tupelo offers a delightful fusion of art, heritage, and breathtaking natural beauty. The fact that Elvis Presley was born in this city makes it famous all over the world. Several thrilling festivals and activities are held here throughout the year.
You get the chance to see several imposing statues and vibrant murals on the street. Numerous outdoor activities, including camping, hiking, disc golf, water skiing, fishing, and cross-country skiing are available here.
1. Safari Rides in Tupelo Buffalo Park & Zoo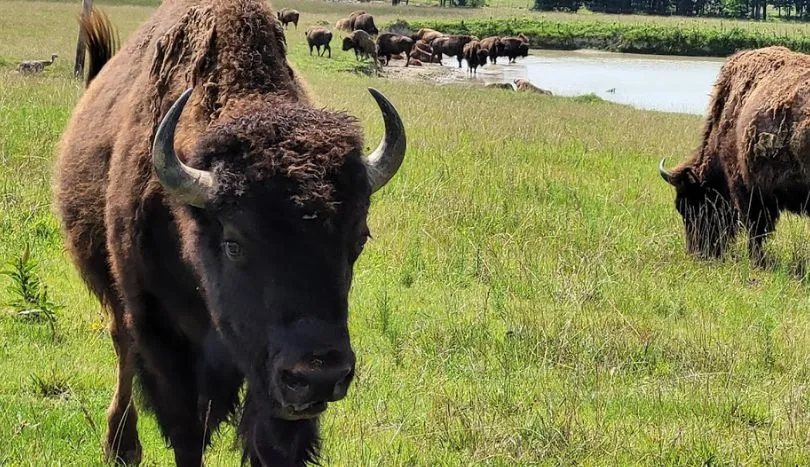 The Tupelo Buffalo Park & Zoo is committed to protecting wildlife and spreading awareness about the wildlife that is endangered in Mississippi. This zoo, spanning over 200 acres, is home to approximately 260 species, including buffalo, blackbuck, zebras, Burmese python, African gray parrot, Arctic fox, llama, rose tarantula, and many others.
This park offers guided tours, pony rides, a petting zoo, playgrounds, zip lines, and other fun things to do in Tupelo MS kids and adults. On their Monster Bison Bus, they provide guided sightseeing of Buffalo Park. The picnic pavilion is the ideal location for a leisurely meal with your loved ones.
What time does the buffalo zoo open?
| | |
| --- | --- |
| Monday to Thursday | Closed |
| Friday to Sunday | Open (10AM–4PM) |
Buffalo Zoo Education Department Opening Hours
| | |
| --- | --- |
| Monday | 8:30AM–4PM |
| Tuesday | 8:30AM–4PM |
| Wednesday | 8:30AM–4PM |
| Thursday | 8:30AM–4PM |
| Friday | 8:30AM–4PM |
| Saturday | 8:30AM–4PM |
| Sunday | 8:30AM–4PM |
2. Plan an Itinerary Around Natchez Trace Parkway
The Natchez Trace Parkway is a beautiful route that passes through Tennessee, Alabama, and Mississippi. A myriad of archaeological sites, like the Mississippi River, lush meadows, tall trees, scenic cliff top views, the Tennessee River, endearing creeks, mesmerizing waterfalls, hiking trails, a reservoir, and many more things can be found there.
You may engage in a variety of outdoor stuff to do in Tupelo MS, like hiking, bird watching, camping, biking, boating, and picnics. The Natchez Trace, a historic path once utilized by Native Americans and slave traders, roughly follows this road. One amongst Tupelo's best tourist attractions is this parkway.
3. Quick Lunch at Cafe 212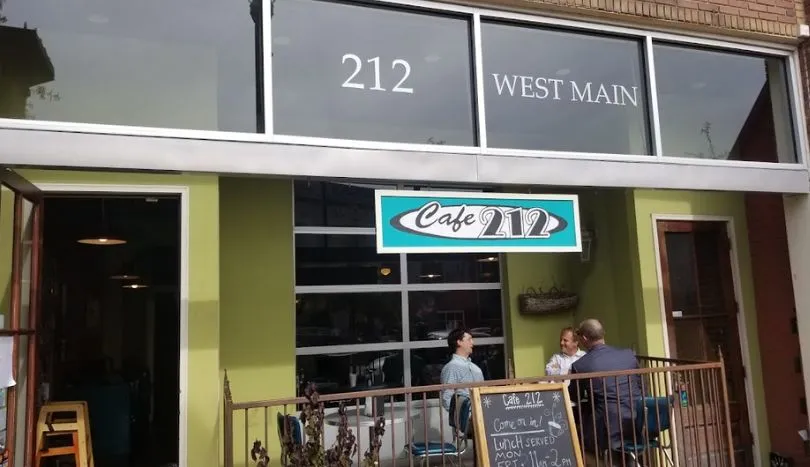 Few of Tupelo's tastiest cuisine can be found at Cafe 212, which also boasts a quaint and pleasant ambiance. This little coffee shop has consistently been rated as one of the top restaurants in Tupelo.
Cafe 212 has all of your needs addressed, whether you desire a cup of espresso and muffin or a mouthwatering sandwich.
The food on their modest, traditional menu is excellent.
Additionally, they provide a variety of daily-changing salads, soups and handmade cookies.
Elvis-inspired signature sandwiches have been created here.
If you have visited Tupelo MS attractions, consider Cafe 212 for lunch break.
Cafe 212 Opening Hours
| | |
| --- | --- |
| Monday | 11AM–2PM |
| Tuesday | 11AM–2PM |
| Wednesday | 11AM–2PM |
| Thursday | 11AM–2PM |
| Friday | 11AM–2PM |
| Saturday | Closed |
| Sunday | Closed |
4. Exhibits of Oren Dunn City Museum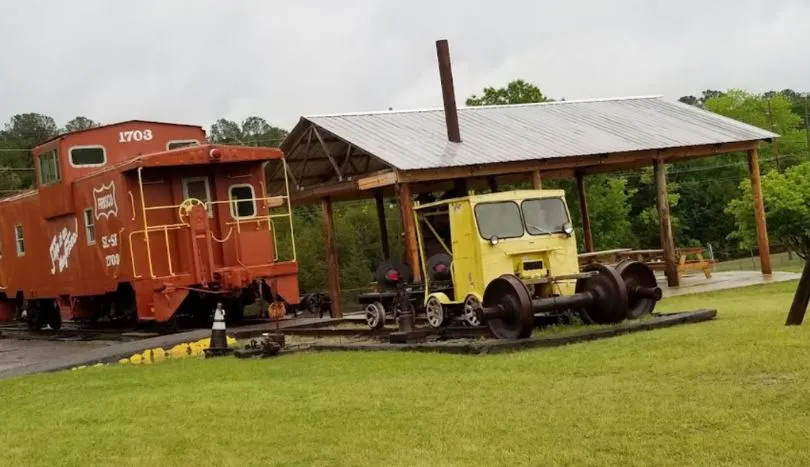 Visit the Oren Dunn City Museum for an insight into Tupelo's history as well as the expansion and unification of America. The museum is situated in the lovely Ballard Park, which was previously Rex and Nelle Reed's house. Learn how the railways transformed a village into a metropolis in Mississippi.
By walking around the exhibition rooms, you may go back in time to the era of dough burgers and soda jerks. The Oren Dunn City Museum is open Monday through Friday. It often holds events with notable guests and musical performances that dive deeply into the history of Tupelo.
5. Tupelo Aquatic Center for Rescue in Summers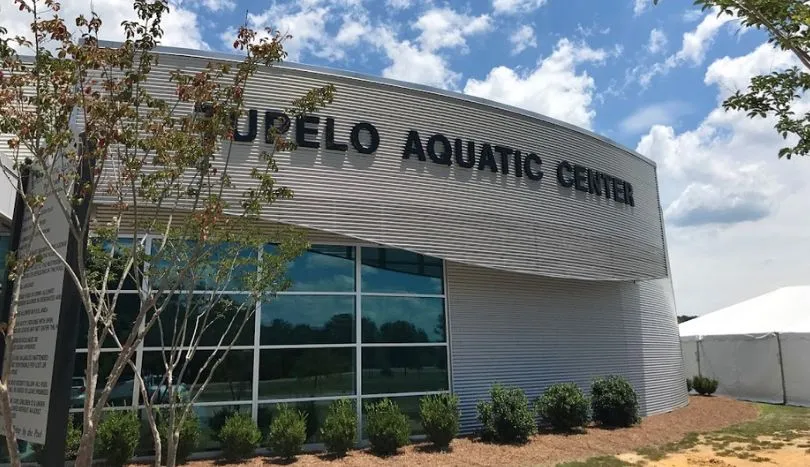 Visit Tupelo Aquatic Center to cool down on a hot summer day. Water aerobics, mild yoga, Aqua Zumba, BOGA Fit sessions, swim lessons, chair stretches, entertaining and family leisure swimming are just a few of the many things to do in Tupelo Mississippi.
Immediately following a brief brunch, you can go to the aquatic center. To avoid the scorching heat, spend the entire afternoon playing in the water.
On weekends, the aquatic center is open for leisurely family and recreational swimming sessions.
On a sweltering summer day, your Sunday afternoon scene is set. Contact the park to learn more about their timings.
6. Recreational Activities at Theron Nichols Park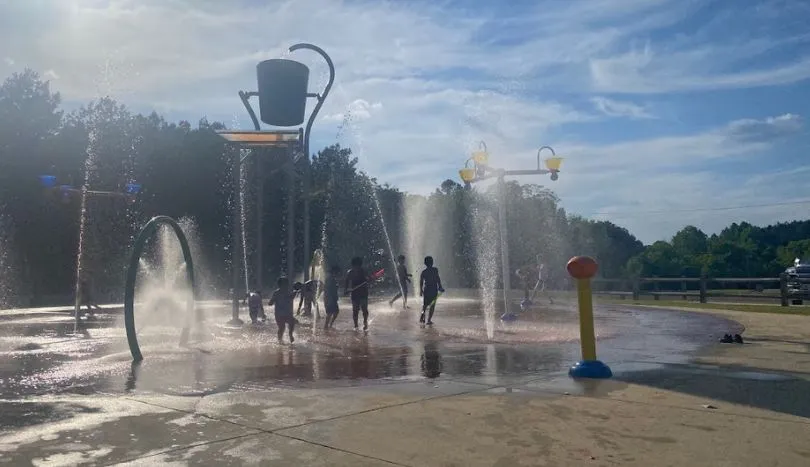 Tupelo is home to another recreational area, Theron Nichols Park. This park, which is 35 acres in size, includes activities for people of all ages. There are three lit baseball diamonds and a children's playground. Recently, a splash pad has been built to draw people in the summer.
You'll absolutely love the six shaded picnic areas that allow you to unwind. You may visit this place to stroll along the well-kept pathway or just read a book under the shade of the trees. This is the ideal destination to visit when contemplating what to do in Tupelo MS with children.
7. Taste the Southern Farm Aroma at Kermit's Soul Kitchen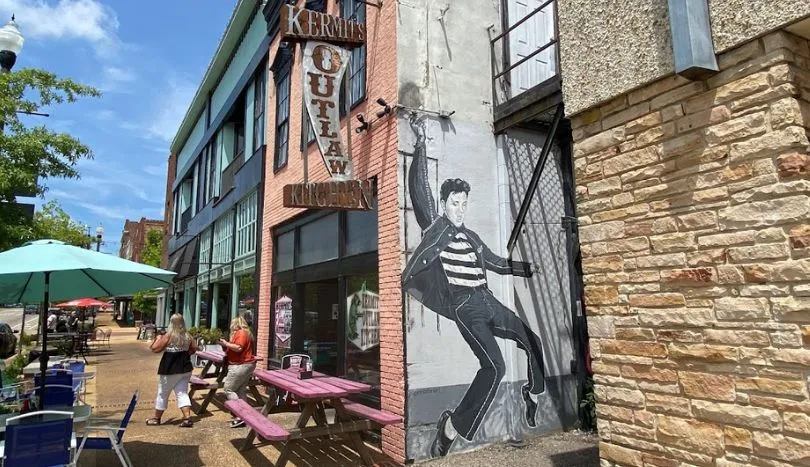 The previous name of Kermit's Soul Kitchen, Kermit's Outlaw Kitchen, is one that the locals remember. Being a farm-to-table establishment, they make an effort to get their food and meat from nearby farmers.
The menu at Kermit's is unique and unforgettable.
A variety of sandwiches are available, including fried pork belly sandwiches, and lighter options including sausage and cheese plates.
Or choose Farm Fresh Salad or the Veggie Plate Bowl when you're in the mood for salads and bowls.
If you're feeling particularly daring, you can attempt to finish their Hot Wing Challenge, which includes ten spicy wings and a specially curated, extremely hot sauce.
8. Elvis Presley Birthplace & Museum is Heaven for his Fans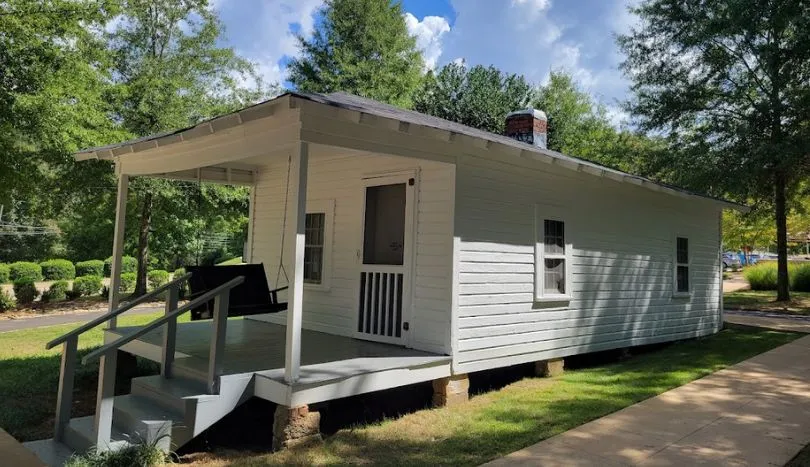 Elvis Presley's modest origins and rise to fame are chronicled at the Elvis Presley Birthplace & Museum, a major Tupelo MS attraction. He is regarded as the King of Rock and Roll, and this location is a personal favorite among his fans.
Here, you can see how 13-year-old Elvis lived in his two-room home and the church that the family frequented.
There is a simulated church service that transports you back in time by showing a younger Elvis Presley performing throughout the preaching.
Visit the gift store to pick up some King of Rock and Roll trinkets to take home.
9. Spooky Adventures at Haunted Hill and Devil Towels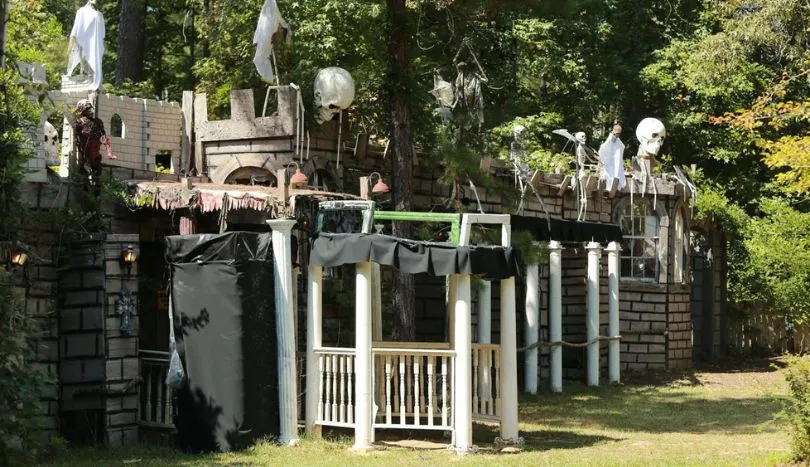 Among the top things to do in Tupelo, particularly for thrill-seekers, is the Haunted Hill and Devil Towels. A visit to this location is mandatory if you find anything eerie to be amusing.
This location is known for consistently upgrading its attractions in Tupelo MS.
It guarantees that tourists have something new to see each time they go.
This property has fun characters, thanks to its Gothic columns, worn-out black Cadillac hearse, and similar items.
This location is really worth visiting and has a fair admission charge.
Undoubtedly, one of Tupelo's underrated attractions is Haunted Hill and Devil Towels.
10. Brunch Picnic at Gumtree Park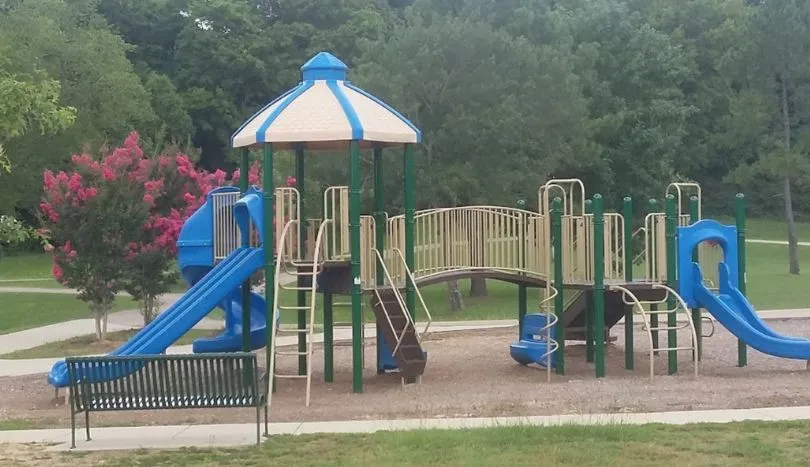 In Tupelo, Mississippi, there is a nice neighborhood park called Gumtree Park. Although it is an off-beat tourist destination, the residents adore the location. It is renowned for holding a variety of neighborhood celebrations and late-night basketball contests. Several recreational features and amenities have lately been installed in the park.
It is currently crowded with playground equipment, picnic spots, and sporting grounds. On the weekends, people visit softball grounds and basketball courts. Bring a picnic lunch and your family for things to do in Tupelo MS this weekend.
11. Relax by the Lake in Veterans Park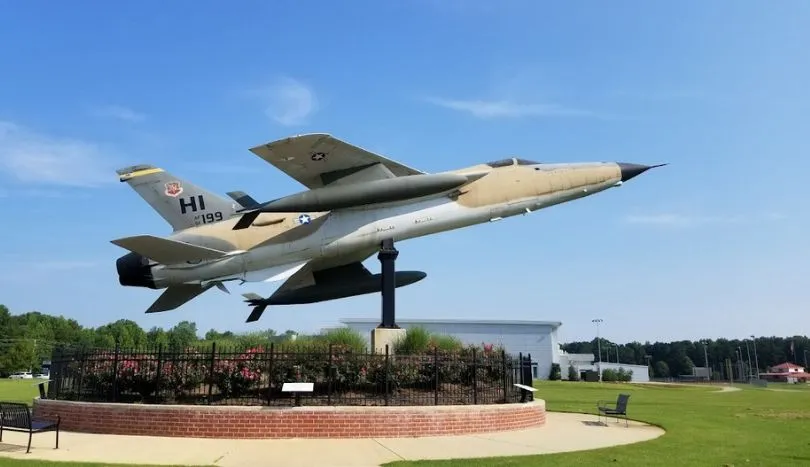 You can arrange to spend some free time in Veterans Park with your loved ones. Many locals use this public park, which features a nice forested area, specifically to play disc golf. This park is bordered by two lakes, which means you'll undoubtedly enjoy the tranquility of the entire area.
The park is appealing to children since it has a variety of walking pathways and a playground with play equipment. It has parking, gazebos, a community center, a pavilion, and softball grounds. The seasonal splash pad tends to make vacationing more enjoyable for adults as well as kids.
12. Explore the Vibrant Murals
Magnificent street paintings are well known attractions in Tupelo MS. During the Tupelo Elvis Festival in 2018, renowned graffiti artist Ryan Christenson painted the 1950s Elvis Mural. In 1997, a local artist painted The Book Stack Mural. It tells the tale of a century-old Tupelo institution, Reed's Department Store.
The Icehouse Elvis Graffiti, the JailHouse Rock Elvis, the Greetings from Tupelo Mural, the famous Coca-Cola Wall Art, and the Chickasaw Heritage Mural are among the other prominent graffiti. To fully appreciate these enormous works of art, stroll through the city's alleyways.
13. Swing at Bel Air Golf Course
At the Bel Air Golf Course site, there is a delightful 9-hole regulation course called Bel Air. The golf course was inaugurated in 1936 and offers fun things to do in Tupelo MS.
It has 3,026 yards of golf and a par of 36.
A public visitor policy is in place at the municipal golf course known as Bel Air.
The ideal way to spend a holiday is to work on your swing or participate in a friendly tournament.
You can play a morning round of golf on this well-maintained course with your friends before exploring the city.
14. Relish the Exotic Cuisines at Fairpark Grill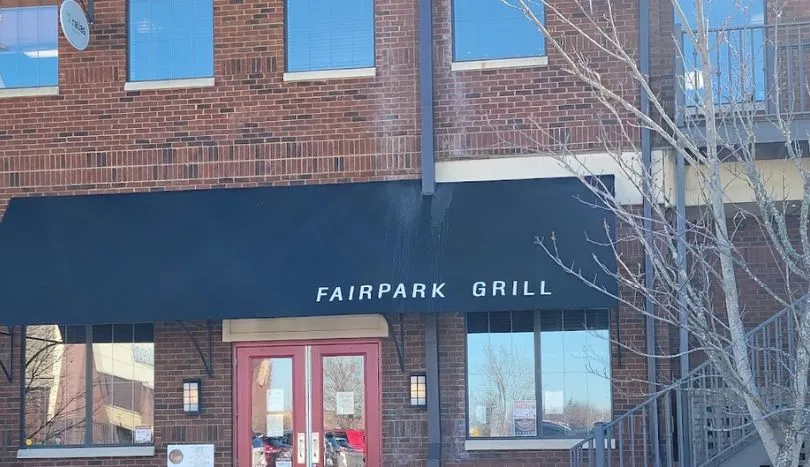 The Grill is how locals refer to the Fairpark Grill. With a gourmet menu and a sophisticated ambiance, The Grill offers Tupelo's best meal. This restaurant is located in the heart of the city, making it an excellent Tupelo MS attraction after a day of sightseeing.
Classic brunch dishes like Chicken & Waffles or Steak & Eggs are available.
Delicious salads, burgers, sandwiches, as well as dishes like Grill Sampler Plate or Steak & Eggs can be found on their lunch and evening menus.
In addition, The Grill has a special kids' menu with dishes including chicken strips, mac & cheese, and desserts.
15. Take Your Parents to Bel-Air Senior Recreation Center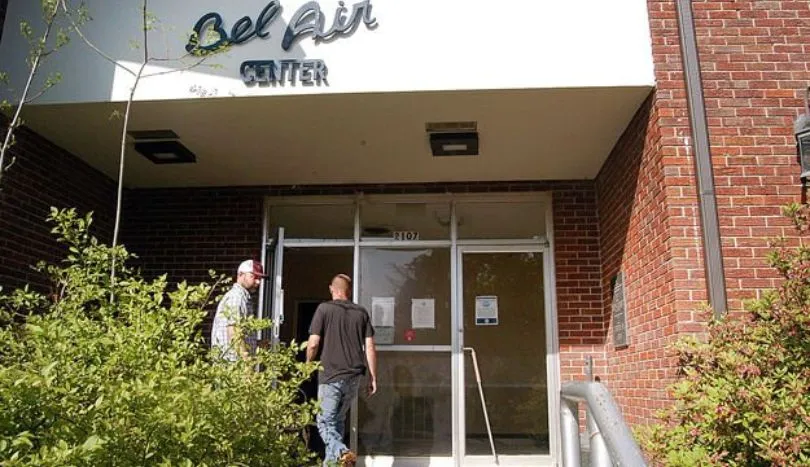 Every day, several stuffs to do in Tupelo MS are available at Bel-Air Senior Recreation Center, in which anyone who is 50 years of age or older can take part. Line dancing, arts and crafts, scrapbooking, and card games are popular classes
For older people, being on their feet all the time and traveling can be physically taxing.
The ideal place to unwind and move slowly is, thus, there.
If you have any inquiries about the Bel-Air Senior Recreation Center, call Pat Clark or stop by to see what's available.
16. Skate or Jog at Ballard Park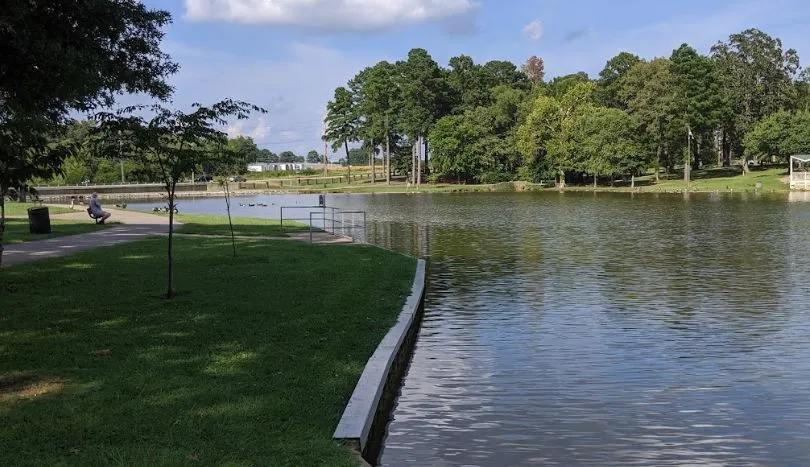 Ballard Park has several facilities and recreational things to do in Tupelo, Mississippi. The 3-acre lake is where visitors frequently come to unwind. The lake's lovely duck and swan families add to the picturesque appeal. To accommodate families wishing to spend time here, there are about 20 picnic tables.
A skate park, disc golf course, 2.75-mile walk trail, cross-country trail, more than ten lighted multi-purpose fields, three restrooms, and other notable amenities and recreational attractions are also available. The gazebo is also a significant attraction for visitors to the park. Spend a leisurely afternoon at Ballard Park.
17. Learn about the Past at Chickasaw Village Site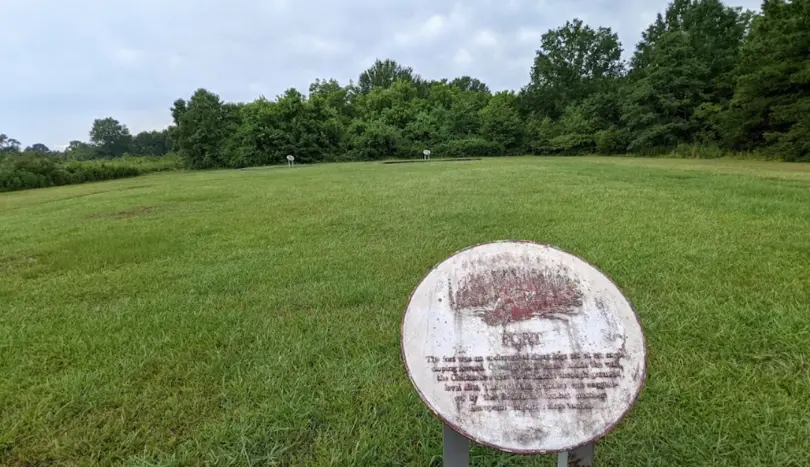 The Chickasaw people once lived in Tupelo, and it was their homeland. This location is thought to be in the territory where a Chickasaw fort and hamlet existed up until the seventeenth century. The place is home to some of the attractions in Tupelo, MS.
Interpretive signage and artistic depictions of the village's potential appearance are currently available from the park agency.
The Chickasaw Village Site offers a variety of trekking and walking routes. The six-mile Blackland Prairie Trail that leads northward to the Old Town Viewpoint, continues to the Parkway Visitor Center.
A half-mile informational pathway lists the flora and describes how American Indians used them.
18. Participate in the Annual Tupelo Elvis Festival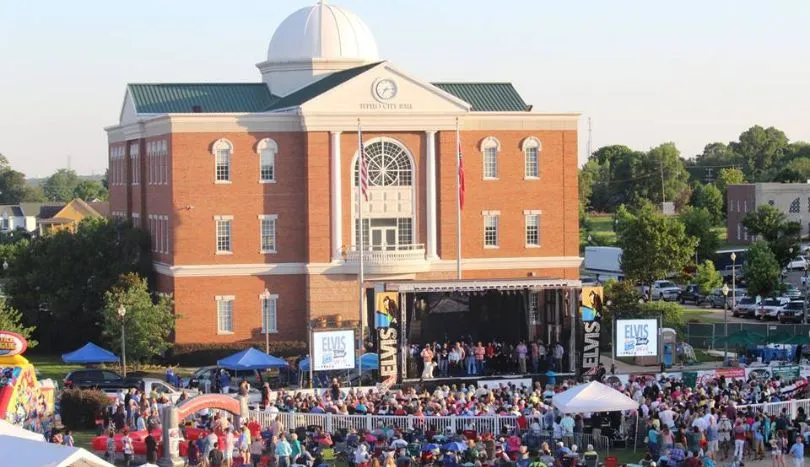 Elvis Presley is undoubtedly the best-known Mississippian. Therefore, it stands to reason that Tupelo would hold a festival in his honor.
Their goal is to respectfully preserve and promote Elvis Presley's works, including his movies, music, and creative output. The festival aids in promoting Tupelo as the native land of Elvis Presley and paying tribute to him.
Live music, an artist competition tribute to Elvis, and a 5k run are all part of the celebration.
There are marches, fantastic cuisine, amazing music, and other things to do in Tupelo, MS. This is an occasion that the whole family can enjoy together.
19. Tupelo ChiliFest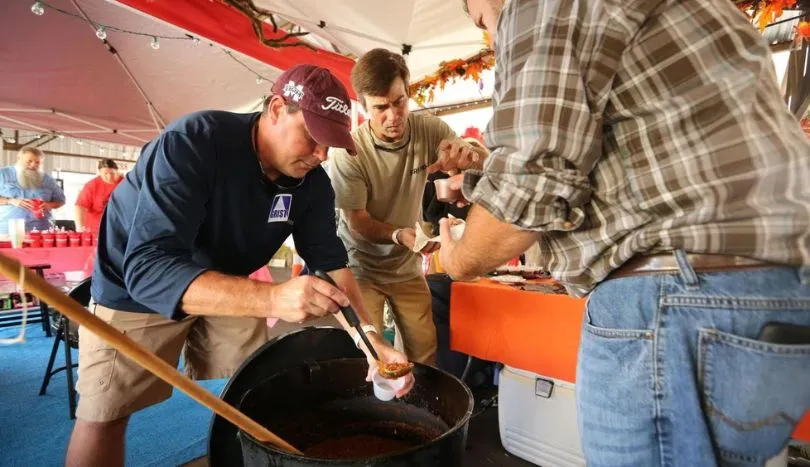 The Downtown Tupelo Main Street Association sponsors the Tupelo ChiliFest. Every year in October, this city in Mississippi hosts the Yearly Chili Fest, which draws a sizable crowd for brunch and supper.
Chili Fest kicks off on the weekend of October. Choose your favorite chili team by tasting and voting. Several bands from nearby towns travel to the festival to play.
The festival's highlight is Family Fun Day, which follows fun competitions. Free games, a magic show, amusement programs, and food vendors are all attractions in Tupelo MS.
The Fall Festival ends with a number of more free concerts.
20. Chuck E. Cheese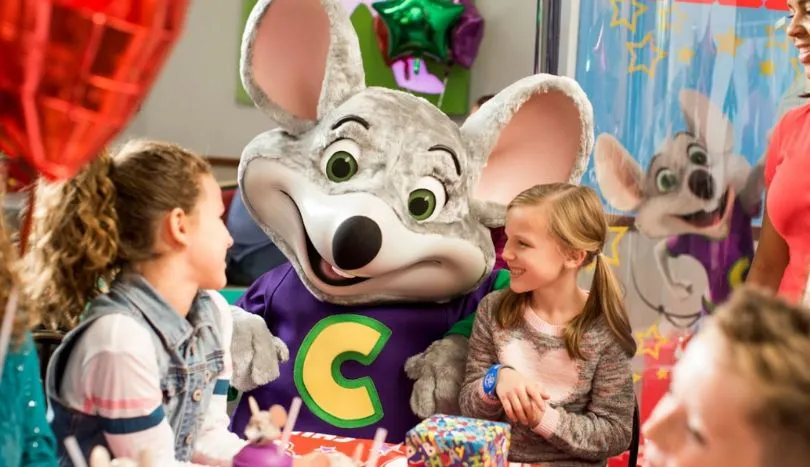 Visit the Tupelo facility where Chuck E. Cheese provides a variety of fun activities for both adults and children. Everyone may enjoy the fun-filled center's varied menu selections, arcade games of various skill levels, as well as special programs. They are the ideal location for gatherings.
They provide for everyone's needs, whether they come from families or youth groups. For information on special offers, discounts, and information on upcoming events, check with them. Take the kids to Chuck E. Cheese's for a thrilling and enjoyable evening while you're on vacation.
21. Rebound Trampoline Park & Event Zona Bowl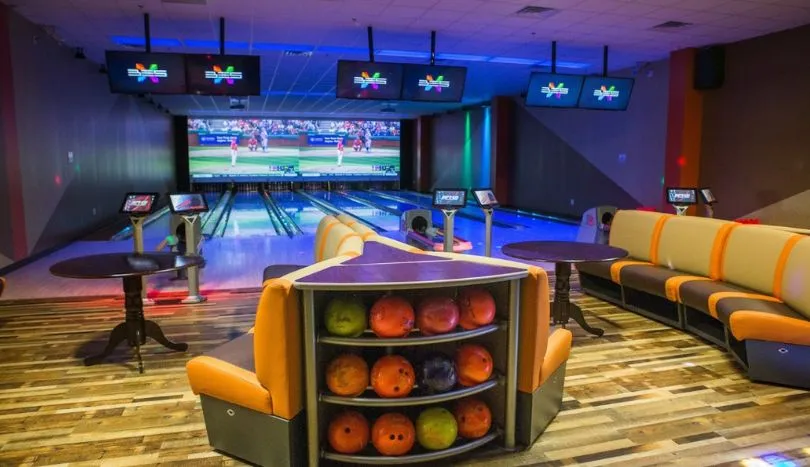 Event Zona is the place to go if you're searching for fun, family-friendly things to do in Tupelo, Mississippi. It has a fantastic, premium playground that is ideal for visitors of all ages.
Their distinctive activity zones provide guests with high-quality, reasonably priced places to have fun with their friends and loved ones.
Play a few games at premium bowling lanes with the entire family before going to the trampoline park.
The trampoline park features the latest jump pads and safety precautions. It is without a doubt the best activity in Tupelo.
22. Paradox Games and Escape Rooms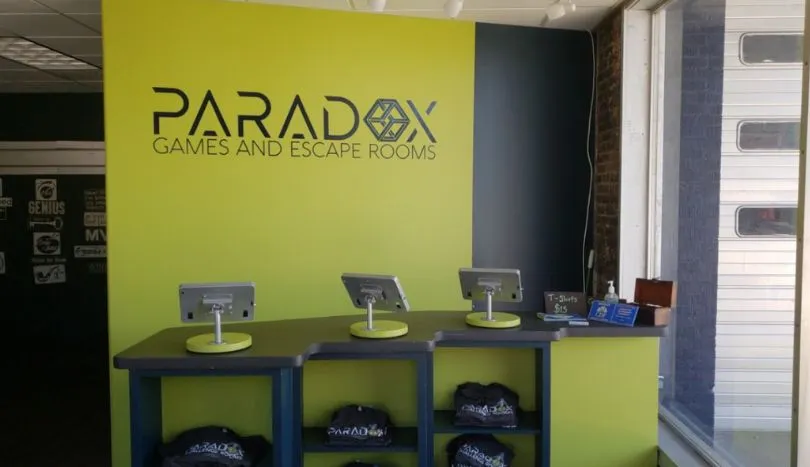 Escape rooms are ideal if you're searching for a unique thing to do in Tupelo, MS this weekend. The best escape room in Tupelo is Paradox, which is strategically situated in the lively North Gloster neighborhood.
The most thrilling and realistic family-friendly games are available right here.
You can hunt for buried treasure in an eerie old mine, play a spy during the Cold War or stay at the famous Houdini's house in early 20th century New York.
To beat the ticking clock, unravel the riddle and work together with your friends to escape the room.
23. GumTree Museum of Art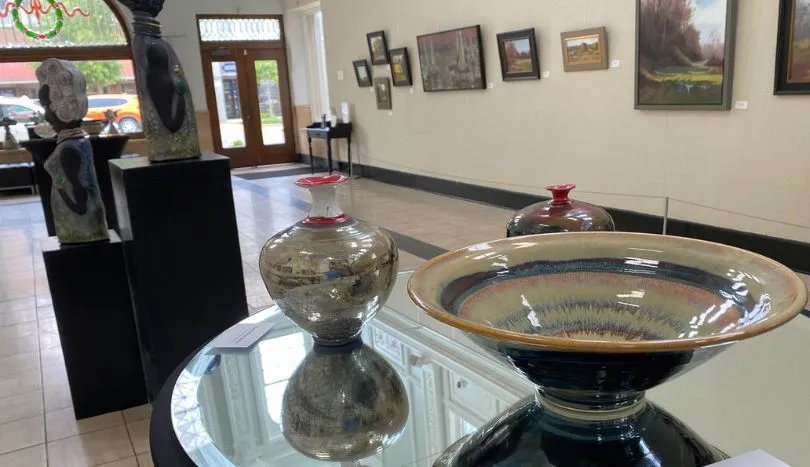 Year-round, the museum hosts exhibits, seminars, talks, and special programs. It is well-known for hosting the yearly GumTree Arts Festival, which brings together more than 100 visual artists, musicians, artists, and songwriters.
The GumTree Museum of Art, which hosts three exhibitions of artwork from nearby schools every year, is a priceless resource for budding artists.
As the museum is a nonprofit institution, the public is always welcome to view the displays for free.
Discover the displays to experience Tupelo's regional art.
The display will be enjoyable for children who have an interest in the arts.
24. Relics Antique Market Place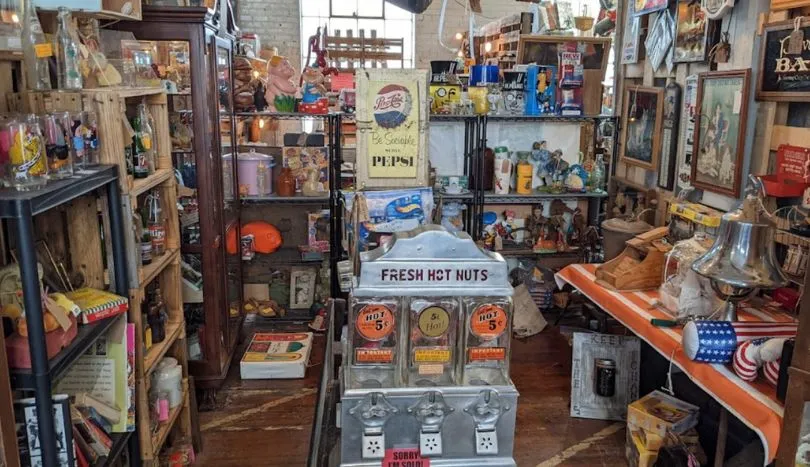 Perhaps one of the best things to do in Tupelo, MS is exploring Relics Antique Market Place, an outstanding vintage mall within the city. Over a hundred vendor booths are found in the 16,000-square-foot marketplace, spread across two floors.
Over a hundred antique and vintage dealers offer a diverse range of gorgeous vintage things.
Unique clothing, clocks, furniture, home accents, cutlery, glasses, artwork, jewelry, and a plethora of trinkets are available.
The mall's intriguing attractions include local artists' shops where they display their artwork.
There is a wonderful coffee house nearby as well.
25. Blue Canoe Bar & Grill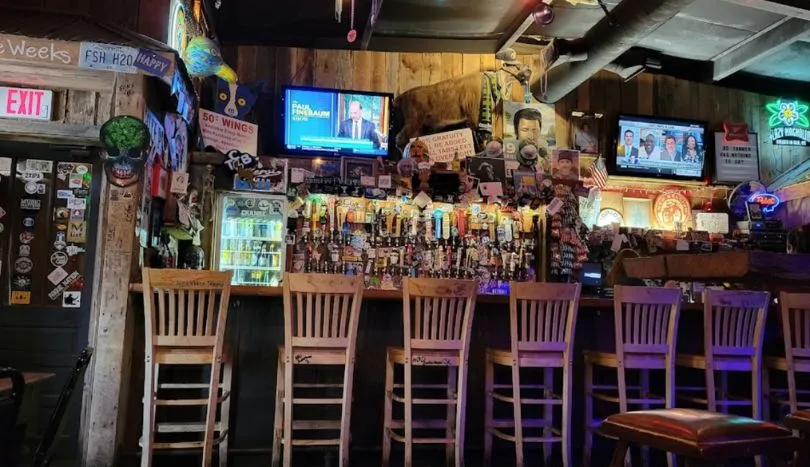 One must visit Blue Canoe Bar & Grill if seeking Tupelo restaurants with live music. In fact, Blue Canoe hosts live music performances each night, claiming to be Tupelo's MS attraction.
With its large space and variety of selections, the bar is a perfect spot to spend the evening listening to live bands.
They offer a fantastic selection of contemporary versions of traditional American bar cuisine.
Begin with Pot Roast Fries, then move on to Shrimp and Crawfish Pesto Pasta.
Classic American bar delicacies like wings and burgers are available.
Wrap the musical evening with their in-house sweet treats.
26. Neon Pig Cafe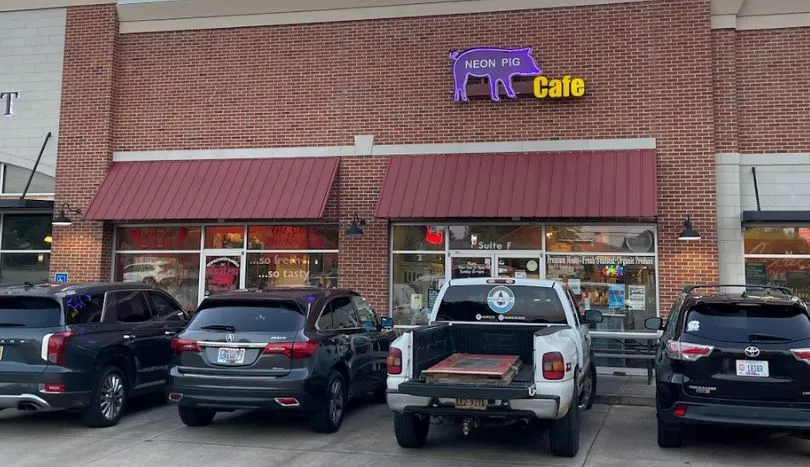 The Neon Pig Cafe is a classic eatery. To source the meat used in the diner's menu, they have partnered with nearby farmers. They even source only fresh seafood.
Every item on the menu is prepared by hand and from scratch.
There are some vegetarian alternatives available, like the Veggie Plate and the Farm Veggies Wrap.
The restaurant's star attraction is the Famous SmashBurger.
Additionally, a variety of sandwiches and dinners are offered.
After all the stuff to do in Tupelo, MS, call it a day by ordering Trash Hamburger Steak, Fish or Steak Dinner, or Gulf Shrimp Dinner.
27. Forklift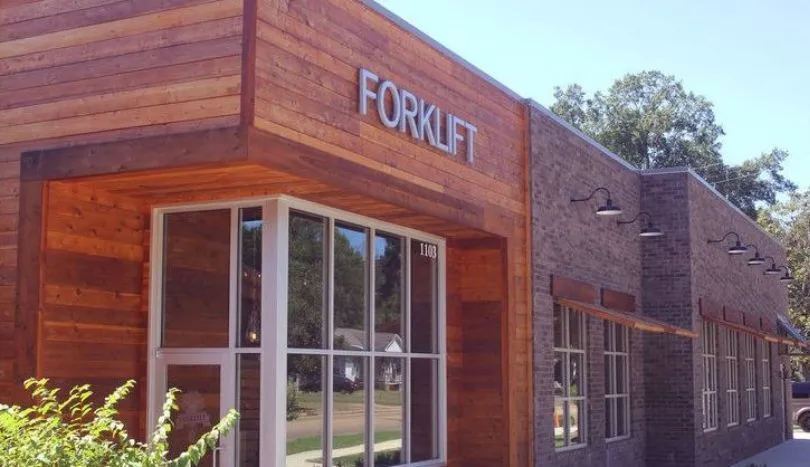 You will be able to indulge in a special concoction of ingredients, methods, and southern flair developed over years by Forklift. They provide several inventive beer varieties that have matured in barrels. Along with fresh, daring flavors, they also include familiar, comfortable flavors.
You can eat in or pick up your order from Forklift's curbside. They are true experts at figuring out what each visitor requires. Some of the top items on their menu include Buffalo Quail, Grilled Gulf Oysters, Seafood Gumbo, Dry Aged Ribeye, and Cider Braised Pork Cheeks.
28. Elvis Tribute Statue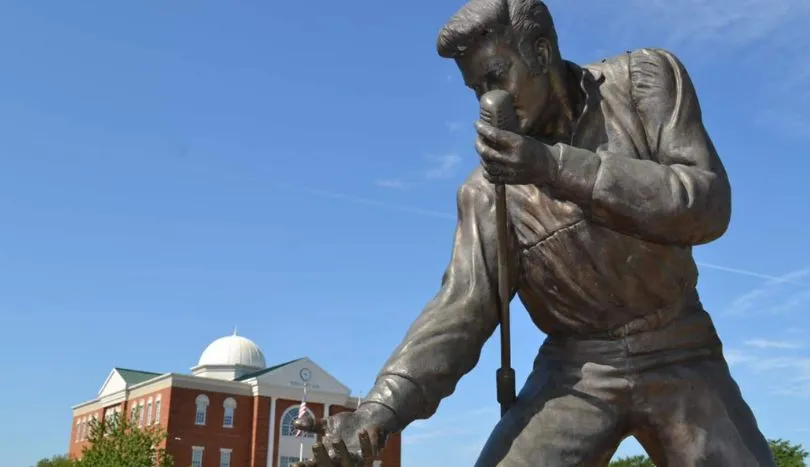 The Elvis Presley Driving Trail features plaques commemorating 12 key locations from Elvis' early years in Tupelo. Based on a famous photograph by Roger Marshutz titled "The Hands," this enormous monument depicting Elvis' 1956 Homecoming Concert is the best of tourist attractions in Tupelo, MS.
Among the top places to visit, the statue is an excellent place to take pictures. Other attractions can be found at the nearby concert venue. The destination attracts tourists because of its proximity. Even after leaving the concert venue, you might visit one of the neighboring restaurants.
What are the Places to Stay in Tupelo?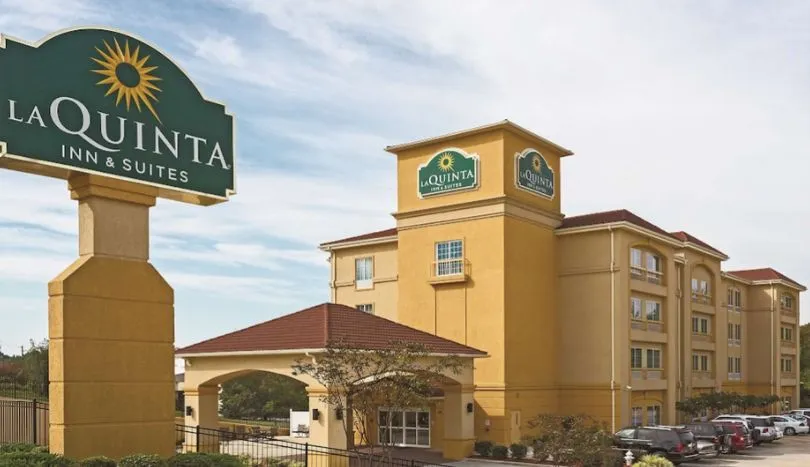 You must choose the ideal lodging to truly enjoy the variety of things to do in Tupelo, MS. Choose an accommodation that suits both your tastes and the budget. Econo Lodge and Comfort Inn are best for budget stays here.
A mid-range choice is La Quinta Inn & Suites by Wyndham. If you have never personally experienced southern hospitality, you will undoubtedly enjoy Contemporary Charm and Hotel Tupelo's level of service.
Final Word,
The greatest of Southern culture enhances Tupelo's beauty. Spend some time looking at the vibrant murals or going to the museums to learn the history. Stop by one of the notable cafes, restaurants, street vendors or cocktail lounges to engage in southern flavor. Tupelo can accommodate your needs irrespective of what you seek.
Also Check: Best Places to Travel in October 2022