We have moved through the sweltering heat and sticky summer days. Now comes the most beautiful season of all: autumn. Hello, apple cider, crisp winds, and brilliant reds, oranges, and yellows on the trees.
Tourists rush to North America in October to see the height of the fall foliage. North America has a wide variety of breathtaking locations to enjoy unrivaled vistas, from exploring the vast Provincial Parks in Ontario to trekking across slopes in Vermont. The famous Hudson Valley in New York is gorgeous at this time of year, and is one of the best places to travel in October.
Europe is another excellent fall destination. Europeans love Mother Nature's autumn creations as well, with the added bonus of architectural marvels as a photo backdrop. We have moved through the sweltering heat and sticky summer days. Now comes the most beautiful season of all: autumn.
Travelers can avoid swarms of tourists in the fall and also benefit from cheaper lodging, dining, and entertainment options. More suggestions for fall vacation spots can be found on our list of best places to visit in October in the world!
1. Experience the Best of Fall Foliage in Ontario, Canada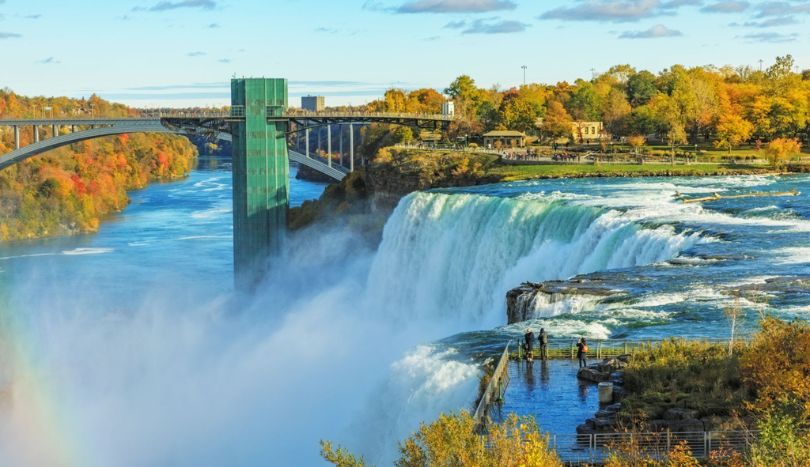 A trip to Canada is soul-cleansing. You'll not only dine properly and be greeted by kind people, but the big, magnificent scenery will help you forget about your hardships.
Visitors swarm to Ontario to see the magnificent creations of Mother Nature. Bright hues are blazing from treetops, and the air is clean and fresh.
The province's most stunning vistas may be found in Algonquin Provincial Park, which is about three hours north of Toronto and close to the town of Huntsville. You won't be dissatisfied by the serene atmosphere, whether you choose to go hiking for a day or camping for a weekend.
Have you ever seen Niagara Falls? Why do you still wait? This natural wonder is enhanced by the fall foliage, and is one of the best weekend getaways in October. Book a room at a hotel and take a weekend break.
2. Looking for a relaxing beach vacation in October? Head to Tahiti, French Polynesia
The high season in Tahiti ends on October 31st, so hotel rates may be a little more, but the weather is wonderful.
With highs around 75 degrees and the dry season about to expire, you'll be visiting at the pinnacle of perfection, and is considered among the best places to visit in October.
Obviously, you'll want to spend some time relaxing on the lovely beaches. One of the nicest black-sand beaches in the world, Lafayette Beach is located on Tahiti's eastern coast and is a remarkably serene destination for your holiday.
Take a stroll through Paofai Gardens and see the water lilies at The Water Gardens of Vaipahi when you're not lazing on the beach.
You should visit the Papenoo Valley to locate Topatari, Vaiharuru, and Puraha Falls. The island is well-known for its waterfalls.
Then, board the Aremiti Ferry for a brief ride to Moorea. This island is a popular launching pad for snorkelers and scuba divers looking for life along the coral reef.
3. Munich and the Rest of Germany preps up for Oktoberfest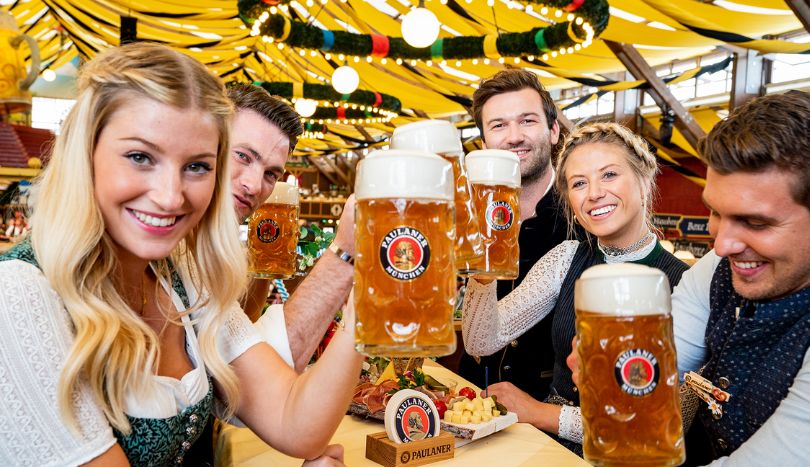 What do fish on a stick, lederhosen, and dirndl garments have in common? All of these can be found in Munich's famous Oktoberfest.
This historic festival, which began in 1810, attracts more than six million visitors over the course of 16 days. Despite its name, the event begins in September, but its last days are in October.
The Residenz Museum, one of Munich's largest museums, is a great place to soak up some culture after that.
Have some extra time? Set out on a road trip, which is one of the top things to do in Munich, Germany.
You can get to Neuschwanstein, one of the most picturesque castles in the world, in six hours. To give you an idea of the romance it carries, it served as the model for Walt Disney's Cinderella Castle.
Alternatively, choose one of the numerous worthwhile Munich day trips to round out your German experience, and it is among the best October vacation destinations.
4. Take a trip to the Quaint and Calm Vermont in USA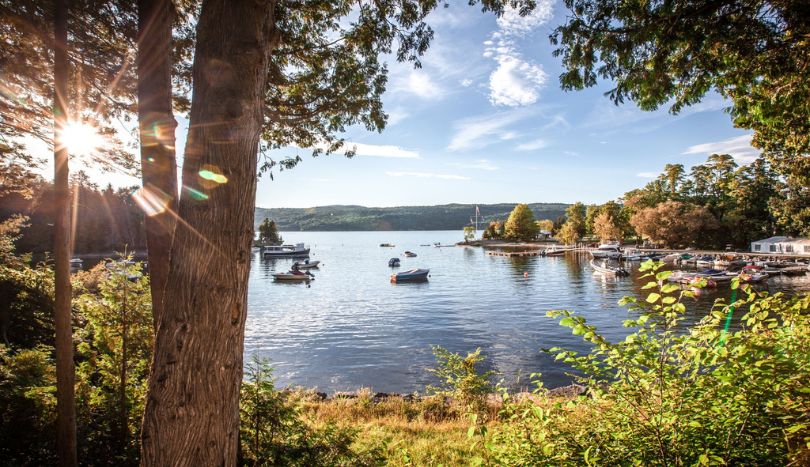 Even if it's not ski season, you'll still enjoy Vermont. There is a lot of clear, clean air and vibrant colors. Additionally, it will be difficult to locate a town with more charm than those in Vermont, and is one of the top places to go in October.
Don't skip Stowe's covered bridge; it creates the ideal backdrop for your memories. The charming town's boutique stores and delicious eateries are extremely popular. The Burlington Bike Path provides an excellent perspective of Lake Champlain. You could even hike for days along Vermont's wonderful hiking paths.
In Montpelier, visit the Bragg Farm Sugar House & Gift Shop to learn how maple syrup is prepared.
Own a dog? Bring him (or her) to St. Johnsbury's Dog Mountain, a mountaintop sanctuary for canines. Additionally, it has a church and gallery that welcomes dogs.
5. Go Boho in Greece!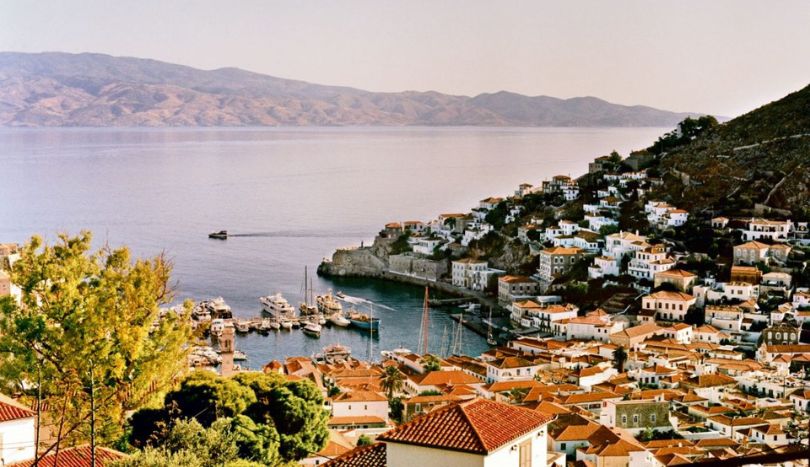 This could be one of your best October vacations whether you're going to Mykonos for its cosmopolitan atmosphere. Or, Santorini for its renowned white-washed, blue-domed structures and amazing sunset vistas.
Temperatures will be in the low to mid-70s. The best thing is that there aren't many tourists this time of the year. The drawback is that some stores are shut due to the low season, but those that are open usually have exorbitant prices.
No vacation to Greece is complete without viewing the Acropolis and Parthenon. Furthermore, you must experience some island leaping while in Greece.
On the island of Crete, unwind. Hoping to hit the beach? Not to worry! Visiting the beaches in this area in October is still a terrific idea. Alternatively, let your inner archaeologist loose at The Palace of Knossos and have some fun at the Greek National Football Museum.
Rhodes provides a tremendous history lesson and even greater food selections. Don't forget to visit the Rhodes Footbridge, the Governor's Palace, the Temple of Apollo, and the Old Town of Medieval Lindos.
6. October Witnesses lesser crowds and Spectacular Pyramid views in Egypt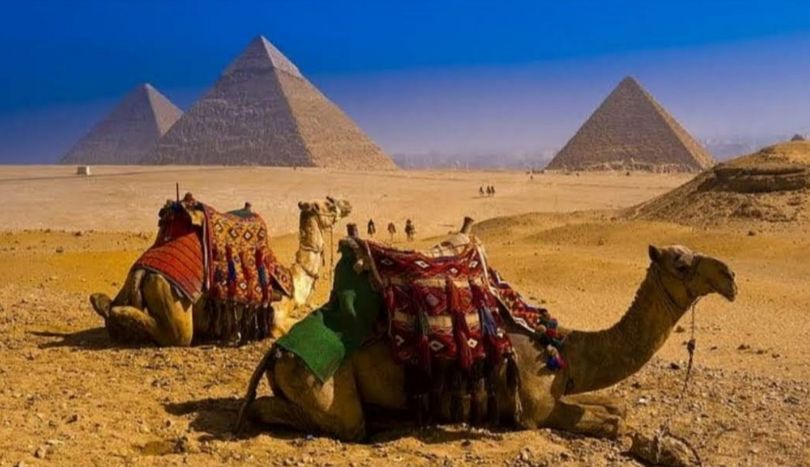 This time of the year you can visit the pyramids without battling the crowds. The best thing about visiting popular Egyptian cities in October is that there are fewer people vying for the finest view. A moderate weather on top is a win-win.
Visit Giza to explore the Great Sphinx, Khafre's Pyramid, the Pyramids of Dahshur, and, of course, the Pyramids of Giza. Then, take a 15-minute journey to Cairo to see old mosques and buy for exotic spices, scents, and pottery in open-air markets. If you want to save money, this is one of the best places to vacation in October
On October 22, sunlight enters the Sun Temple and shines on three statues of Ramses II and Amon, and is one of the best places to visit in Egypt.
7. It's time for Balloon Fiesta in Albuquerque, New Mexico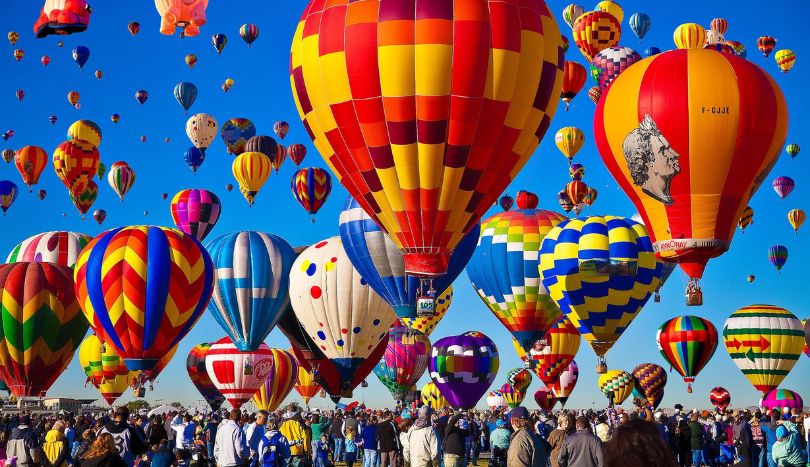 There are plenty of things to do in Albuquerque this time of the year. But the Albuquerque International Balloon Fiesta is by far the most eye-catching of all the festivities and attractions.
One of the best destinations in October that flocks millions of tourists. So make sure to reserve your hotel room well in advance because the first week of the month sees a sky lit up by a rainbow of hot air balloons.
The milder temperatures make this an ideal time to fly above New Mexico's largest metropolis, appreciating its major attractions and the spectacular Rio Grande.
From this vantage point, the Rio Grande Zoo, Albuquerque Museum of Art and History, and the ABQ BioPark appear insignificant, but they are stuffed with entertaining activities.
Visit the Anderson-Abruzzo International Balloon Museum to learn about the history of paragliding, and balloon ride.
8. Serengeti National Park in Tanzania is a sight to behold in October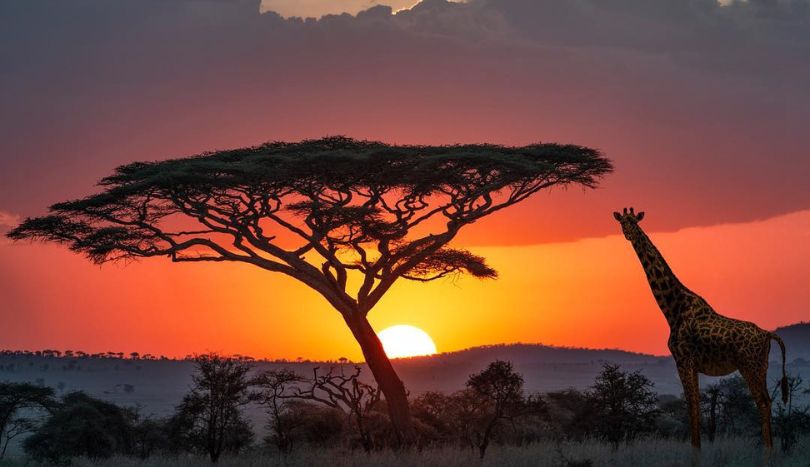 Going to Africa without going on a safari is like going to India without visiting the Taj Mahal. Serengeti National Park in Tanzania is one of the best vacation spots in October to have a memorable trip over vast plains dotted with nature's most beautiful wildlife.
This park, the country's second largest protected area, spans more than 30,000 square kilometers of breathtaking scenery. The Big Five (lions, elephants, rhinos, buffalos, and leopards), as well as cheetahs, wildebeest, zebras, and a variety of birds, call this rich habitat home.
9. October Attracts lesser Crowds and affordable Accommodation in Barcelona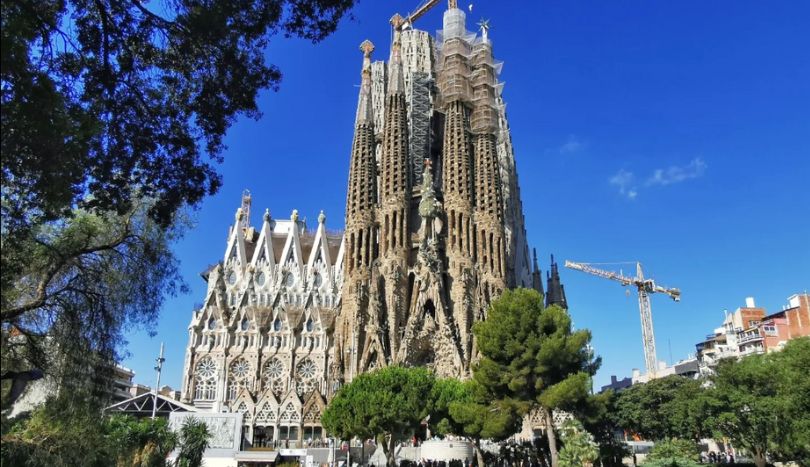 Barcelona, a paradise for art, food, and sports enthusiasts. It is a fantastic spot to visit in October. Barcelona is special year-round. It's best appreciated when you don't have to push through crowds to view its main tourist attractions, like the spectacular Sagrada Familia Basilica and alluring Casa Milà.
The most beautiful parks in Barcelona, such as the captivating and picture-perfect Parc de Güell, will be free of crowds of visitors throughout the month of October. And, it is one of the top things to do in Barcelona.
Visitors will appreciate spending time outdoors because the weather is pleasant at this time of year.
Another inexpensive and among the best travel destinations in October is Barcelona. That means you can get great deals at some of the city's most lavish hotels and eateries. With all the money you'll save, maybe you'll extend your stay by a day or two.
10. In Peru, see the world's longest River Raft Racing
October is an excellent time to visit Peru because it is just in the heart of the southern spring. Shoulder season sees less visitors to Machu Picchu's legendary Inca fortress, allowing visitors to soak in its dizzying majesty with a bit more elbow room.
The Amazon Basin's drier weather at this time of year is also ideal for rainforest trekking and wildlife viewing, and is one of the best places to travel in October 2022.
In early October, the world's longest raft race takes place between Nauta and Iquitos, that draws millions of tourists every year.
The yearly tournament attracts teams of up to four rafters from throughout the world. Each team must build their own vessel from eight balsa wood logs and other given supplies before taking to the rushing waters.
11. Mountainous Southwest Bulgaria is the Perfect Place to go Bohemian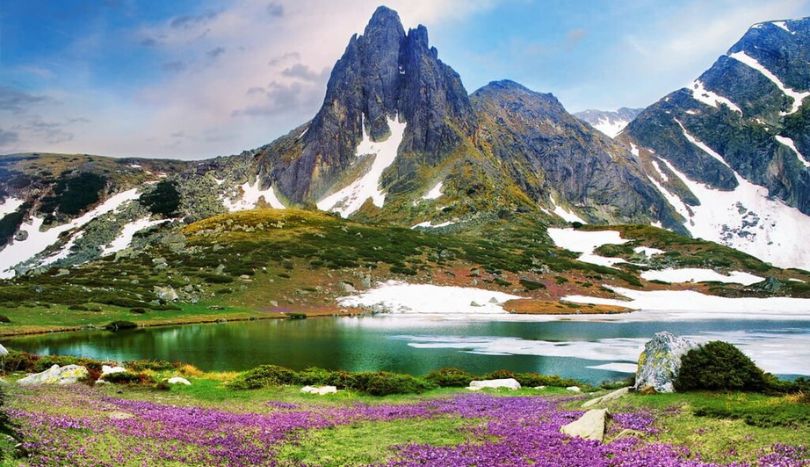 October is a fantastic month for mountain exploration in Bulgaria's southwest because of the cooler but sunny days.
Start at Plovdiv, a historic city with seven hills that is teeming with art galleries, bohemian cafes, and stunning 19th-century architecture.
Head west to the famed Rila Monastery, nestled in a valley in the namesake mountains. Reflect on spiritual themes while admiring the colorful frescoes and taking a peaceful walk through a 1000-year-old redwood grove to neighboring St Ivan Rilski's cave.
12. Nepal Welcomes Tourists for an Alluring Hiking Season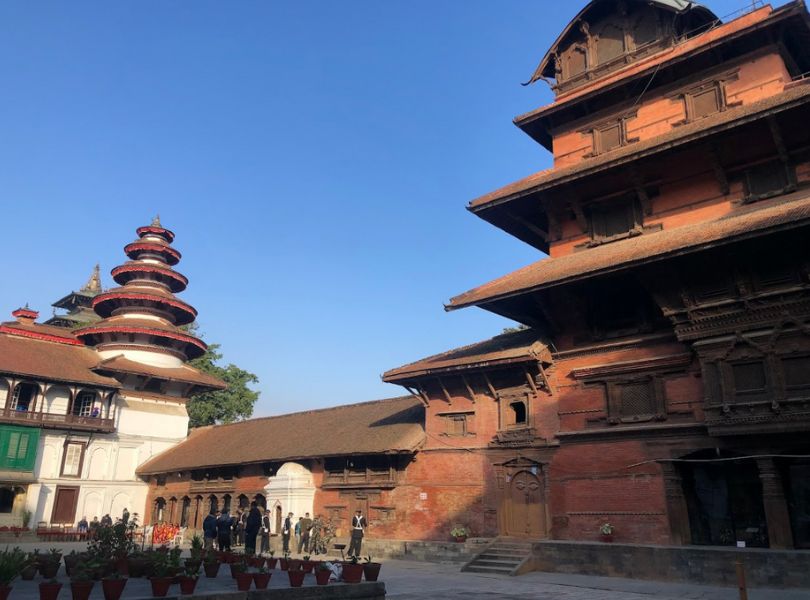 This is one of the best times to go in October because of the pleasant weather. The average maximum temperature remains 79 degrees on top of low humidity levels.
Where to go in October for a mountain climb? Nepal is the ideal location and a great time of year to enjoy some trekking. Reason being, it is home to the Himalayas, which include Mount Everest and the Annapurna Mountain Range. Want to take a trip through the jungle? Chitwan National Park is an excellent place to watch wildlife, and is one of the great things to do in Nepal.
Kathmandu, Nepal's capital, is an absolute must-see during any city vacation. To get a peek into the lavish lifestyle of the royal family, go to Hanuman Dhoka.
Try rock climbing, rafting, bungee jumping, or paragliding if you still have a hunger for adventure. When the Himalayas are all around you, the Himalayan scenery intensifies the adrenaline rush.
13. Alba, Italy is known for Harvest of white Truffles in October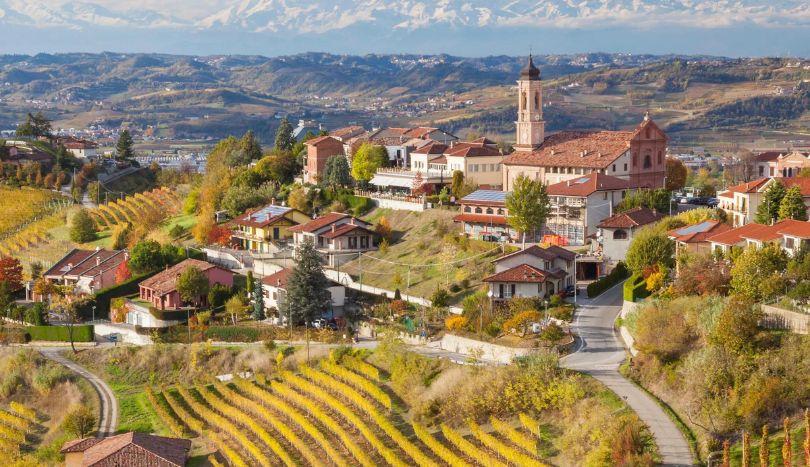 The most treasured species of white truffle is said to originate in the northern Italian town of Alba, and is one of the best places to visit in Italy.
It is one of the most expensive ingredients in the world. It is located in the center of the Langhe region, which was recognized as a Unesco World Heritage Site for its beautiful terrain covered with vines.
If you don't have hundreds of euros to spend on your own truffle, you may fill up on truffle-laced dishes at one of the town's many great restaurants.
14. Dussehra festival in Kullu, India is a Sight to Behold
Where to travel in October 2022 for festivities and culture? For the most part of the year, the Indian mountain town of Kullu sleeps quietly in the Himalayan foothills. It is a stopover on the way to Manali and the dry regions of Ladakh.
However, in October, the town comes alive for one of India's most raucous Dussehra celebrations, commemorating the triumph of virtue over evil.
Pilgrims from all around Himachal Pradesh and India converge for a week of festivals, parades, and blowing temple horns. This is to remember the Hindu god Rama's victory over the demon king Ravana.
More than 200 temple idols are mounted into palanquins and paraded through the city with swarms of fervent worshippers. The deities originate from temples in the Kullu and Parvati valleys.
Huge marquees are erected up, with food stalls, market sellers, and religious displays. A sizable funfair with thrilling rides, some of which appear a little risky, including an antique wall of death, is another attraction at the fair.
Other boisterous Dussehra celebrations take place all over India. The festival features burning of enormous effigies of Ravana, the evil king of Sri Lanka who appears in the Ramayana scripture.
15. Enjoy the nature and arrival of fall in Bali, Indonesia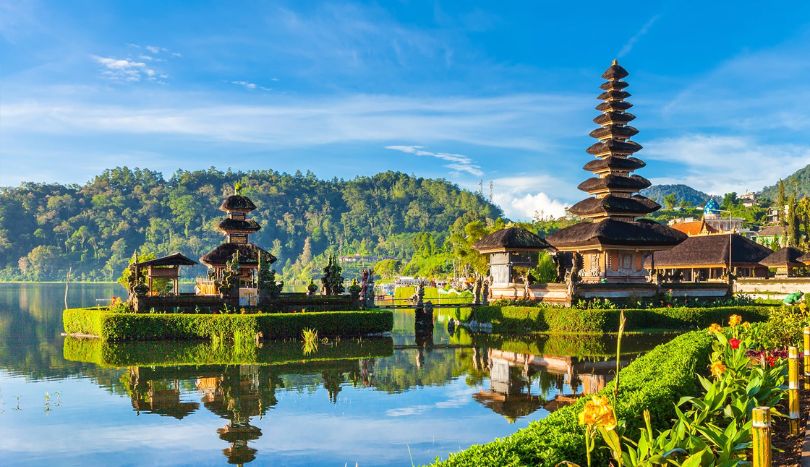 In this Indonesian paradise, October brings less rain and cooler temps. As is typical for Bali, expect highs around 88 degrees.
The Sacred Monkey Forest Sanctuary in Ubud is not to be missed. This huge wildlife reserve is home to temples, shrines, and approximately 600 Balinese Macaques monkeys.
This is an unforgettable experience, complete with babbling brooks, seaweed wrecks, and twisted tree stumps.
A fantastic option to spend the day is to travel to the Elephant Safari Park in Taro, which is 45 minutes away from Ubud, and is among the top things to do in Bali.
16. In Cornwall, UK, Try a few Oysters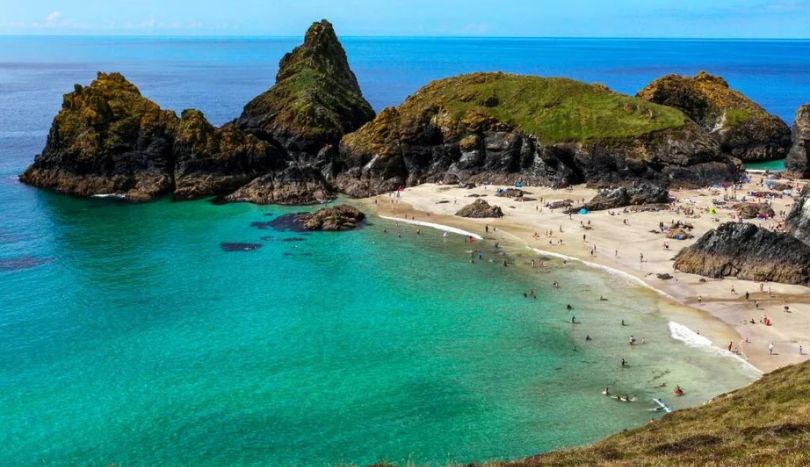 Cornwall, which extends from Britain into the Atlantic Ocean in the west, is incredibly popular during the summer, and one of the best October vacation destinations. If you visit during the shoulder season, you're more likely to have the magnificent beaches, rugged cliffs, hiking paths, and historic houses all to yourself.
Although it may not be as hot, the autumn foliage make this a fantastic time to explore, whether you're exploring Dartmoor, strolling the South West Coast Path, or finding unusual creatures in the Lost Gardens of Heligan.
The Falmouth Oyster Festival offers a chance to celebrate the area's rich culinary history as a hook for your trip. The National Maritime Museum is located in this hippest town, which also happens to be the third-deepest natural harbor in the world. Visitors may enjoy music, exhibitions, and the chance to sample some of the region's delectable seafood, and are among the top things to do in Cornwall.
17. Visit the UNESCO World Heritage city of Burges, Brussels
This UNESCO World Heritage City transports visitors back to medieval times, and is one of the top places to visit in Brussels. Incomparable architecture, delectable cuisine, and beautiful canals that cut across the town are among the highlights of Bruges. Spend some time around the Historic Center, taking in the culture and Gothic architecture.
Bruges looks like a postcard in any weather, and is among the best places to vacation in October. Visit the Rozenhoedkaai, a genuinely charming and gorgeous dock, while taking a boat tour around the well-known canals.
The aroma of cocoa will make your stay more enjoyable, especially once you've tried the delicacy for which this region is known for. Your #1 choice should be Dumon Chocolatier, located in the cutest brick structure.
A port city on the shore of the North Sea called Ostend is nearby. Visit the Atlantic Wall Museum, stroll down the boardwalk at Plage d'Ostende. You can also tour the Church of St. Peter and St. Paul. Consider taking a day excursion from Bruges if you want to explore more of the surrounding area.
18. Cork, Ireland is abound with Feast and Festivities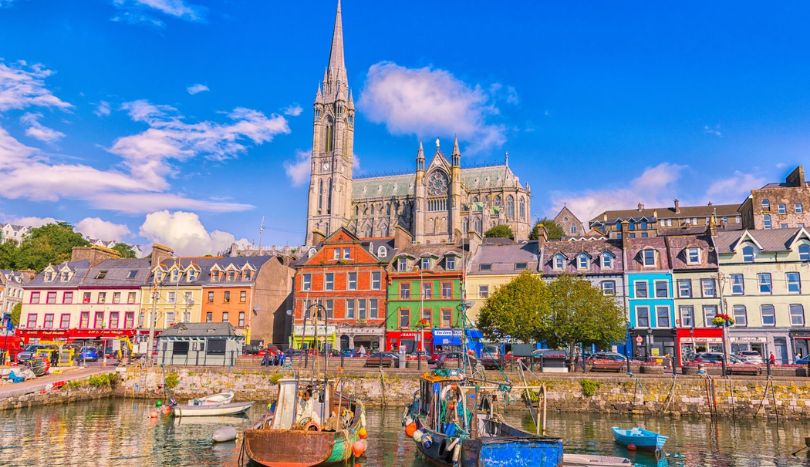 Ireland's second-largest city, Cork, is a delight to visit at any time of year because of its vibrant spirit and love for the better things in life and intriguing history.
Great food and lively pubs are a key part of every visit, and you may spend many happy hours wandering through the famed English Market and ambling between bars .
Cork enjoys throwing parties in the fall, and is the best place to travel in October. The folk and jazz festivals take over music halls, secluded spaces, and bar seats all across the city.
The jazz festival features major rock and dance performers. On the other hand, the folk music's sense of loss and history speaks to this region of the country's function as a point of departure.
Pay a visit to the ports of Kinsale and Cobh, this is where Titanic made its final stop before sailing into the North Atlantic. As you stroll through Cork, Cobh, and Kinsale, you can marvel at the passage of so many people and experience a sense of wonder combined with melancholy that seems truly autumnal. These towns also offer river walks, forts, and breathtaking views of the sea.
19. Jordan's Petra is the Perfect Place to Visit Right now, so do it!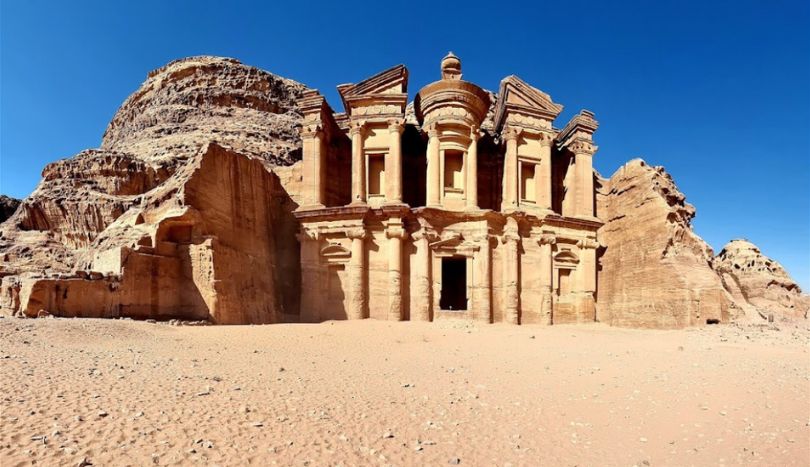 Jordan's tourism business is in a jet ski mode post Covid era. So, despite the fact that the country is currently peaceful and safe to travel, Petra was virtually deserted.
In actuality, there is no better time than now to explore the magnificent rock-cut temples and tombs of the "rose-red city" which is as old as time."
You can get your first look of the famed Treasury in deliciously atmospheric silence. Here you can wander the trails from one antique monument to the next with scarcely another tourist in sight.
Jordan's summer comes to an end in October, leaving temperatures pleasant for walking and exploring provided there are plenty of things to do in Jordan.
20. Copper Canyon, Mexico heralds the Arrival of Pleasant Weather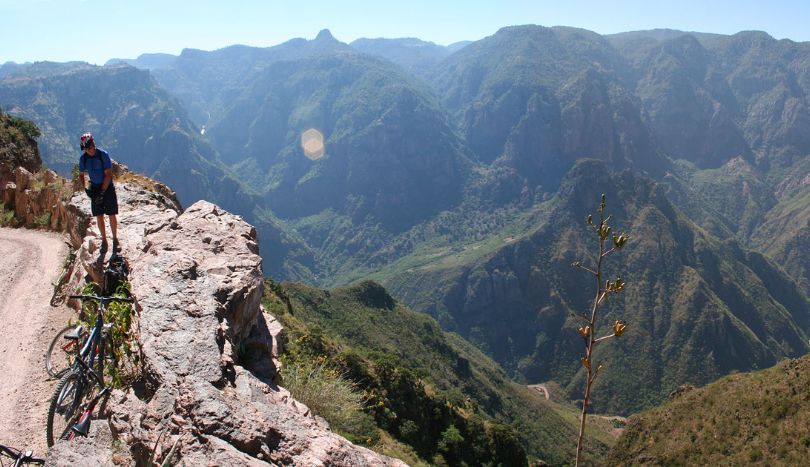 October is unquestionably the ideal month to visit Mexico's Copper Canyon. It heralds the onset of chilly winters, and one of the best destinations in October. This natural wonder in Chihuahua, Mexico is just as impressive as its geological cousin, the Grand Canyon, over the border.
The stunning vistas of ravines and peaks, woods and deserts can all be explored on hiking trails, and bike routes. For most visitors, the best view point is from a coach on the Ferrocarril Chihuahua Pacifico, Mexico's last passenger train service and one of the world's great rail adventures.
Conclusion
October is an excellent time to visit the world's most renowned cities, as spring break travelers have cleared out and the weather is finally cooling. September has been a go-to for people to travel all over the world, and October closely follows it.
Take advantage of fall travel. The savings are amazing, and the experience as a whole is unforgettable!