The city of Morgantown is located along the Monongahela River in the county of Monongalia. West Virginia University is located here, which is the largest city in West Virginia towards the north-central region. Therefore, the town at the foot of the Appalachian Mountains is recognized for its college atmosphere.
The Anglo-French conflict over this land had a significant impact on Morgantown's history. White settlers, British settlers, as well as Native Americans, have left their footprints. The boon from mother nature and several settlements has gifted the city with unique things to do in Morgantown, WV. From students to those who want to explore new things, this is a recommended place to visit.
What to See in Morgantown WV?
Morgantown should be at the top of your list if you enjoy charming, beautiful towns and cities. It's a wonderful location for hiking, taking part in water sports, or just taking in the gorgeous scenery.
It boasts an energetic atmosphere because it is home to West Virginia University. This West Virginian city is a stunning place with several attractions and distinctive culture, cuisine, music, and art.
1. Learn About Native Flora at Core Arboretum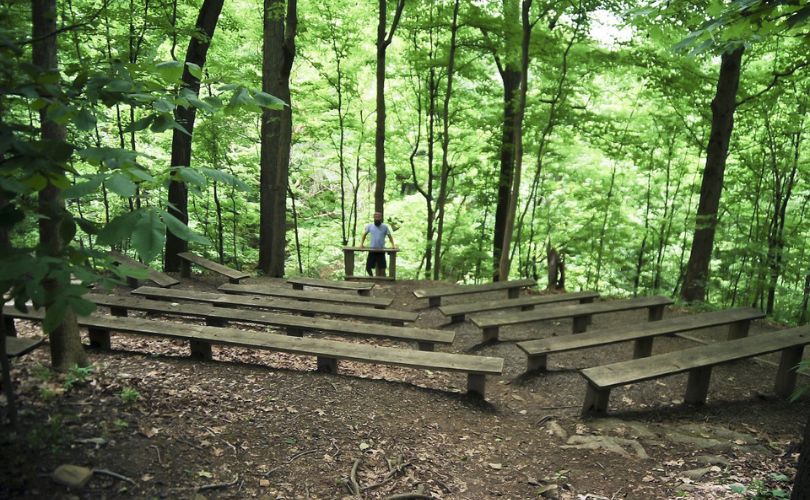 Encompassing an old-growth forest preserve and a botanical garden, West Virginia University's Core Arboretum is a public green space. They accept guests without charge every day.
Founded in 1948, it is situated on a 91-acre area by the Monongahela River.
The Arboretum features three miles of walking paths and more than 150 shrub and tree species.
If you're wondering what you should see here, there are a variety of distinct natural ecosystems.
It is regarded as a great place to witness the spring ephemeral wildflowers.
This green space holds the tradition of organizing spring wildflower tours every year.
2. Family Time at Dorsey's Knob Park and Disc Golf Course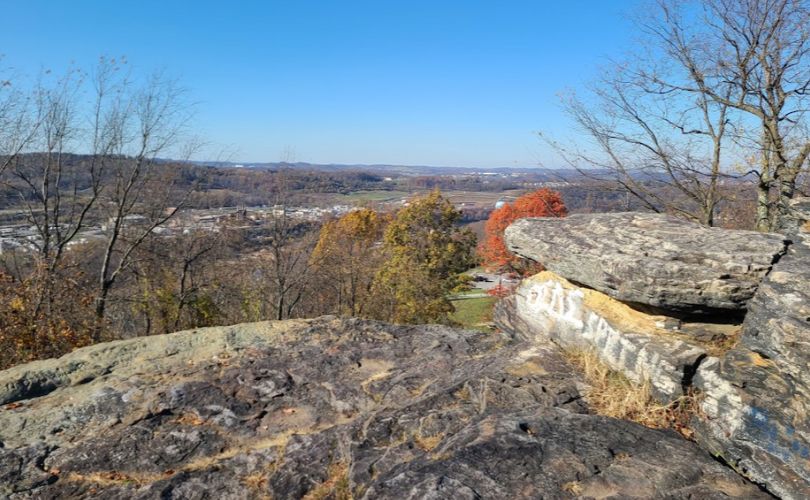 A 70-acre park, which is close to downtown Morgantown, offers a respite from the busyness of the city. The park's 600-foot Sky Rock offers a beautiful vista of Morgantown and the outlying areas. Many people are drawn to Dorsey's Knob Park and Disc Golf Course because of their rustic atmosphere.
The park features a disc golf course, a mural made of glass mosaics, a playground with a nature theme, a beautiful overlook from the viewing platform, a picnic pavilion, and other activities in Morgantown in WV. It serves as a quick getaway with the family for a fun picnic.
3. Zoom in and out at Stanley's Spot Dog Park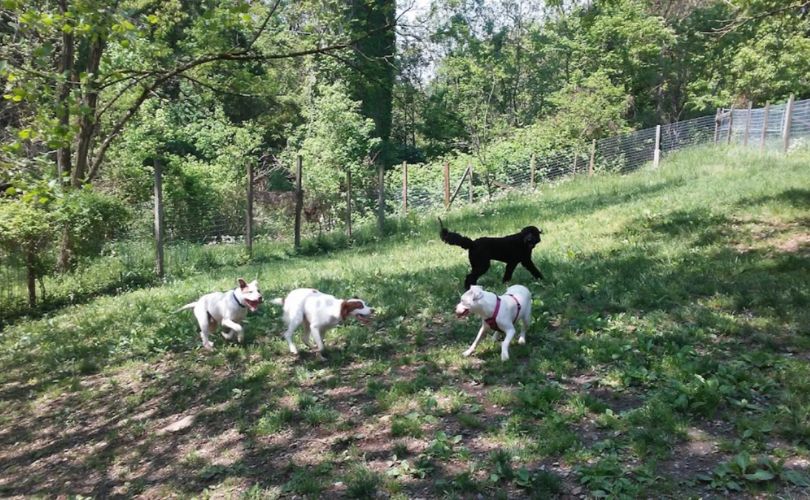 The Morgantown Dog Owners Group and BOPARC collaborated to open Stanley's Spot. The dog park, which is situated alongside the Deckers Creek Trail, has separate gated spaces for different-sized dogs.
Any dog older than six months must have a license.
It should be up to date on its vaccinations to enter the premises.
There are benches, dog waste stations, drinking fountains, and a double gate system among the park facilities.
Bring your pet along for some running and fetch.
Spending some time zooming in and out and completely enjoying the holiday with your dog will be a fantastic idea.
4. Stop at Terra Cafe for a Scrumptious Breakfast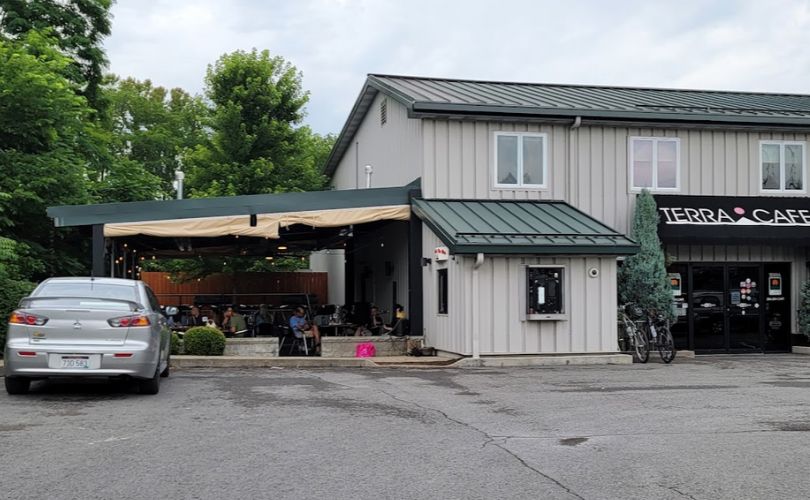 Terra Cafe, a local favorite in Star City, is located on the rail trail. It is an attraction for delectable breakfast pastries, coffee, and smoothies. They use only the freshest and farm-to-table ingredients. They are acclaimed for their pastries, which are the ideal dessert to make your day happier.
Salads, soups, sandwiches, and bagels are best for a quick brunch. It's a wonderful location to relax after a hike. The credit goes to their regionally oriented tap list, laid-back, casual atmosphere, and outdoor terrace. Visit them whenever you want to eat or get takeout.
5. Bike down the Deckers Creek Trail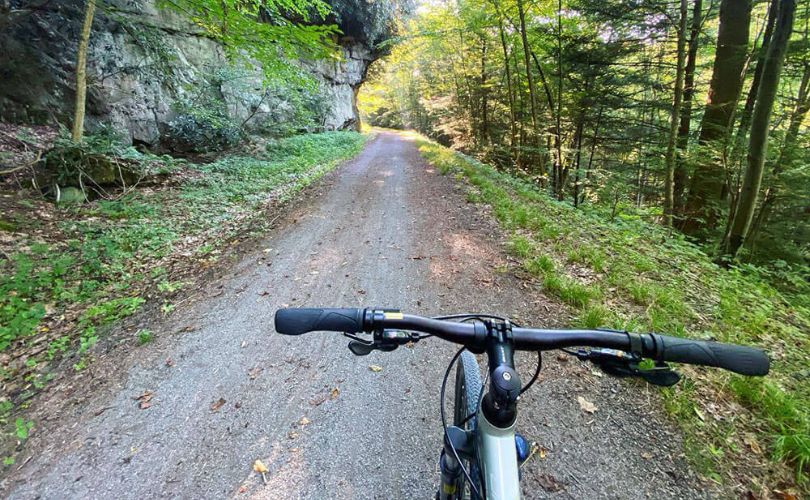 Three recreational trails may be found here. They all have fun things to do in Morgantown WV. The crown jewel of the system is the Deckers Creek Trail, which stretches southeast from the city.
One of Hazel Ruby McQuain Riverfront Park's biggest attractions is the trail.
Witness the urban setting as you bike down the first 2.5 miles.
It ascends beyond the valley of the Monongahela River to enter a rural setting.
The trail passes several impressive waterfalls and rapids.
Deckers Creek can be paddled by skilled kayakers.
Another activity popular in the area is rock climbing.
6. Teleport to the Streets of Calabria at Oliverio's Ristorante On The Wharf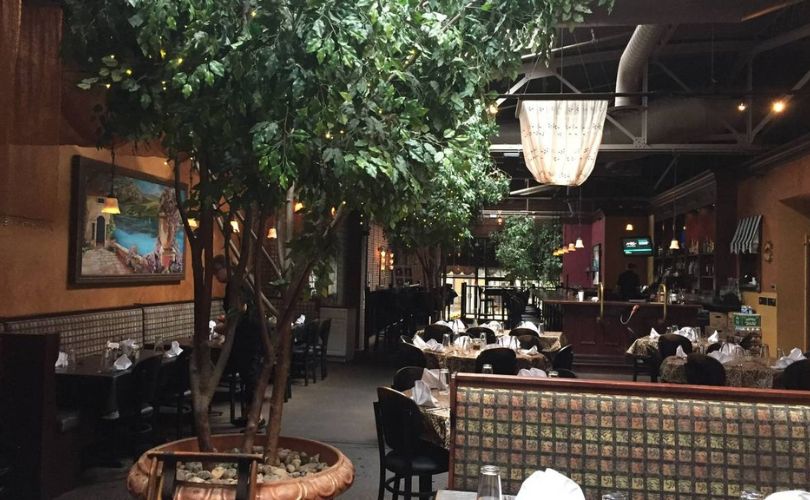 The history of Oliverio's Ristorante On The Wharf's passion for cuisine spans several generations. Every recipe has a history and associated memories, from the foothills of West Virginia to the alleys of Calabria, Italy. They have the perfect setting for a quiet family supper or a big get-together.
Chicken parmigiana, lasagna, pasta primavera, vegetable lasagna, stuffed shell, and chicken penne olio are just a few of the mouthwatering dishes. They are listed under their special family-style dinner. They even offer a sizable menu that includes salads, soups, appetizers, and homemade sweets. You will undoubtedly have a blissful experience here.
7. Romantic Walk by the Hazel Ruby McQuain Park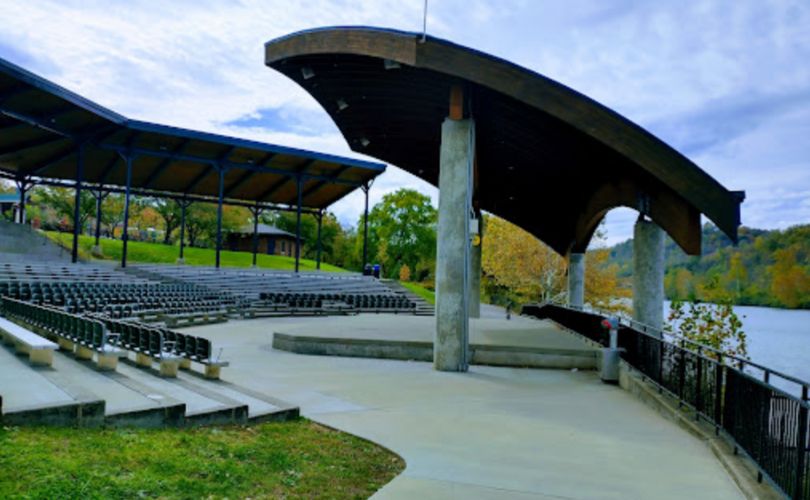 One of the best outdoor locations in Morgantown is Hazel Ruby McQuain Park. Numerous yearly community festivals and stuff to do in Morgantown in WV are held here. The place is home to the Ruby Amphitheater.
It is a top outdoor live music venue and holds events all year round.
This park's cherry blossoms are a must-see, and it's easy to reach trails from there.
Paddleboarding in the river is an option, as is taking a romantic stroll.
Even picnic tables are available in the park. This makes it a great place for brunch picnics.
8. Kids will Love the Pool at Krepps Park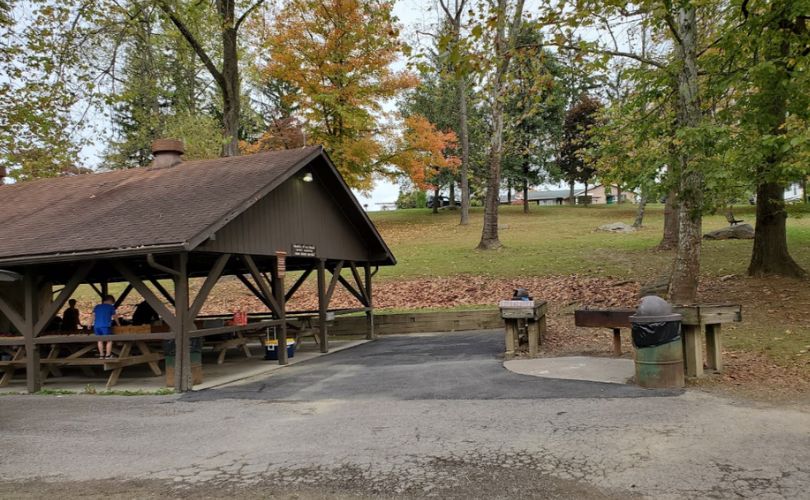 Krepps Park, a 36-acre park conveniently located within the city, is a favorite among locals and has several outdoor activities. The trails through the woods cover about 20 acres. The well-marked routes are ideal for short treks or easy strolls.
Two tennis courts, a playground, and a basketball court are also included in this unusual green space for recreational use. Kids will love the aquatic play area at the outdoor pool. The numerous picnic sites here only enhance the amenities offered. Your pet can also play in their dog park.
9. White Park Offers Adventures Year Round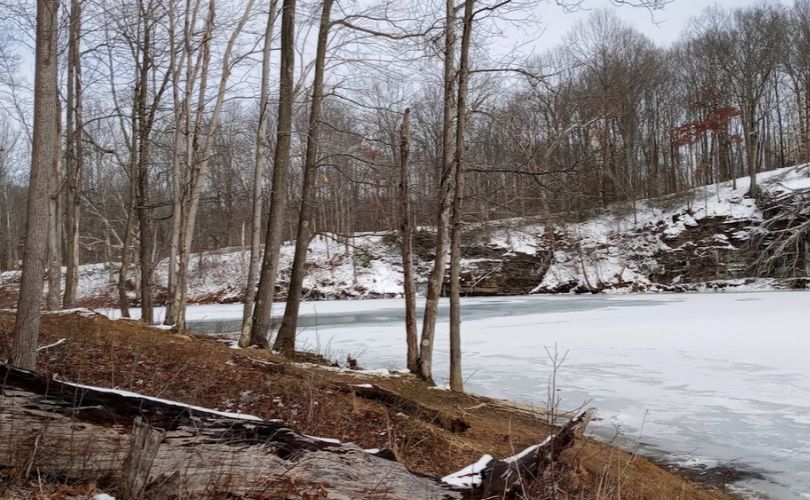 Five kilometers of woodland paths are available in this 170-acre park for wintertime hiking and mountain biking. White Park is home to the Morgantown Ice Arena.
The arena is open on Fridays, Saturdays, and Sundays for public access.
Hikers, cyclists, and wildlife watchers use the five miles of interwoven forested pathways regularly.
Mountain bikers will truly love to test their skills on the trails of White Park.
Join your companions and venture into the wilderness to get lost in beautiful Morgantown in West Virginia.
You are welcome to play your favorite sport at the park at any time during the year.
10. Monongalia Arts Center for Creative Inspiration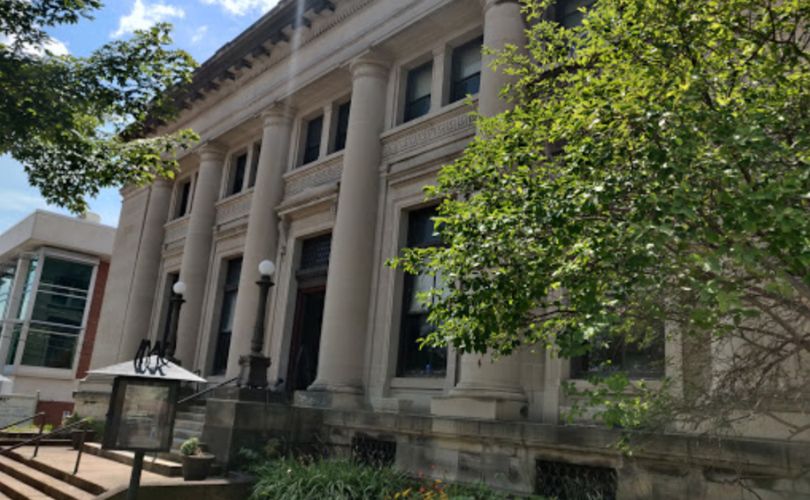 The 1978-founded Monongalia Arts Center is housed in a gorgeously refurbished old mansion. It is a thriving, locally run arts center in Monongalia that provides a platform for visual, literary, performing, and similar activities in the city. This organization is dedicated to ensuring that varied art genres are accessible to everyone.
This historic Tanner Theater is located within the Arts Center.
It was established as a venue for the performing arts in 1981.
To engage the public and provide a distinctive creative experience, the art center is renowned for hosting free activities.
11. Yama Japanese Restaurant for the Best Food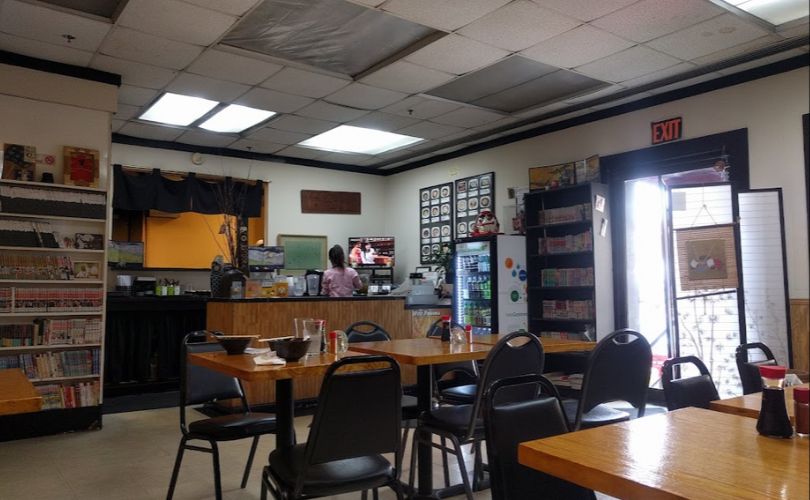 The town's best-kept secret is this Japanese restaurant. They provide authentic Japanese food in a warm, neat, and pleasant setting. Fresh ingredients are used to create each of the traditional cuisines. The owners have kept the decor minimal, and that reflects the simplicity of the venue.
Among the well-liked recommendations are shrimp dumplings, udon noodles, and spicy tuna sushi rolls. There are several vegetarian and vegan options available on their menu. Lastly, the staff goes above and beyond to ensure that you are happy with your experience, and the pricing is more than fair.
12. Appreciate the Architecture of the Metropolitan Theater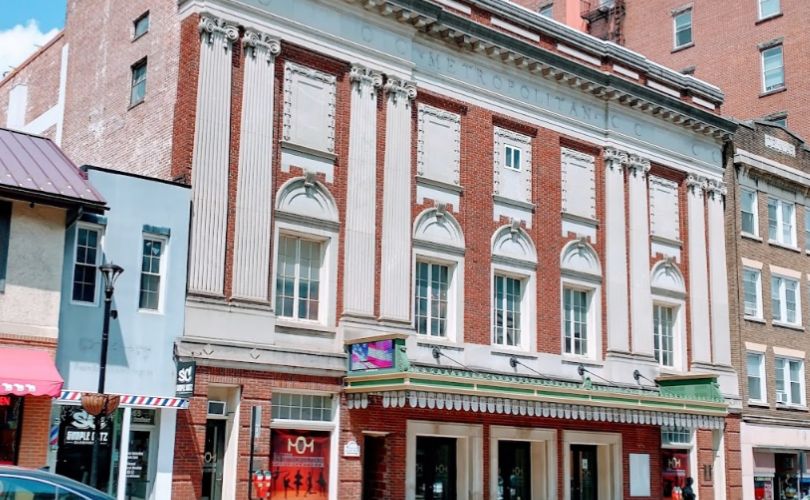 The Metropolitan Theater (MET) was hailed as "West Virginia's most beautiful theater" when it first began operating in 1924. In the Downtown Historic District, this theater serves as a focal point of culture. It is one of the nicer surviving neoclassical revival buildings with great Morgantown activities.
There is something for everyone to enjoy at the MET.
Over 35,000 visitors each year come to enjoy a wide range of performances including:

plays,
family-friendly movies,
live performances,
and concerts.

Both local performing art organizations and performers of all genres call this theater home.
They even welcome national and regional touring performers.
13. Mon River Trail: Great for Physical Activities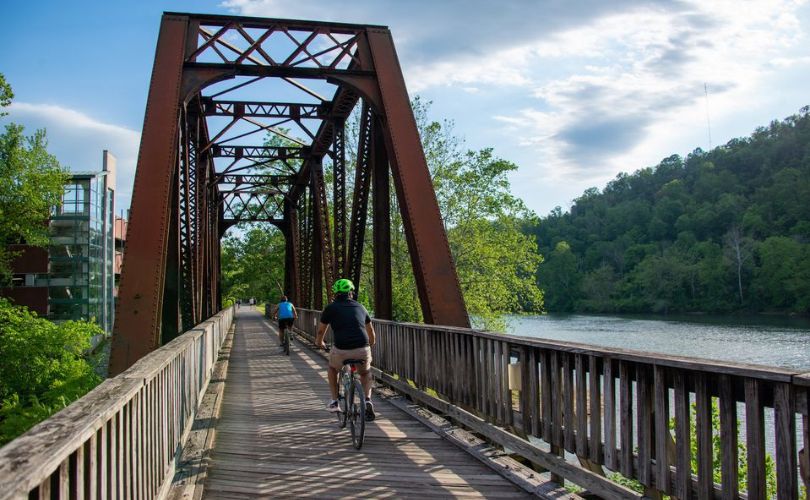 Mon River Trail is currently open for non-motorized activities here, like walking, bicycling, running, and cross-country skiing. It has a flat, stable surface that is suitable for wheelchair users as well as all sorts of bicycles.
There are a few kilometers of asphalt trails in Morgantown that are suitable for inline skating.
It winds through a forested river valley, passing sporadic field habitats and bottomland.
This trail's easy terrain makes it popular among hikers.
For hiking or sightseeing, you can stop at specified riverfront locations.
Lastly, unwind at a downtown cafe after a long day.
14. Wilderness of Cheat Lake for Adventure Seekers
Cheat Lake, which can be reached by road in just 24 minutes from this city, offers a beautiful setting. This is best for things to do when near Morgantown, WV. It is less crowded on weekdays, making this a fantastic time to venture outside.
The lake is a well-liked fishing site since it supports a wide variety of fish.
If you wish to canoe or kayak, Cheat Lake offers two accessible launches.
Besides, surfboard stand-up yoga is a fantastic way to start the day.
Venture to some of the undiscovered waterfalls and swimming holes in the state forests surrounding the lake.
15. Immerse in the Floral Scent in West Virginia Botanic Garden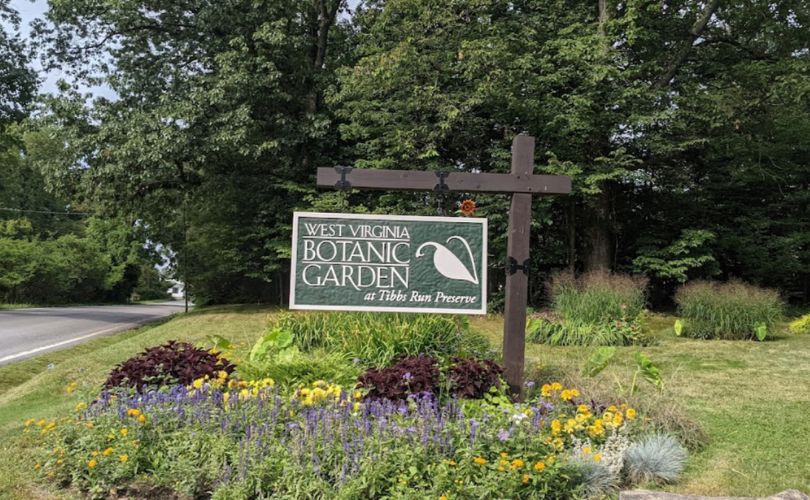 At the Tibbs Run Preserve, the West Virginia Botanic Garden is a beautifully designed green space. From vibrant floral meadows, the wind trails into a cool, shady forest. Streams glitter below regal hemlocks. Some people stand still and take in the beauty of the view, while others actively explore unique things to do in Morgantown based in WV.
They feature nine gardens, and the Reservoir Loop Trail connects the majority of the gardens. To learn more about plants, join their Docent Tours. These free tours are available on specific Saturdays between April and October.
Tip: Before scheduling a visit, contact them first.
16. A Romantic Dinner Date at Sargasso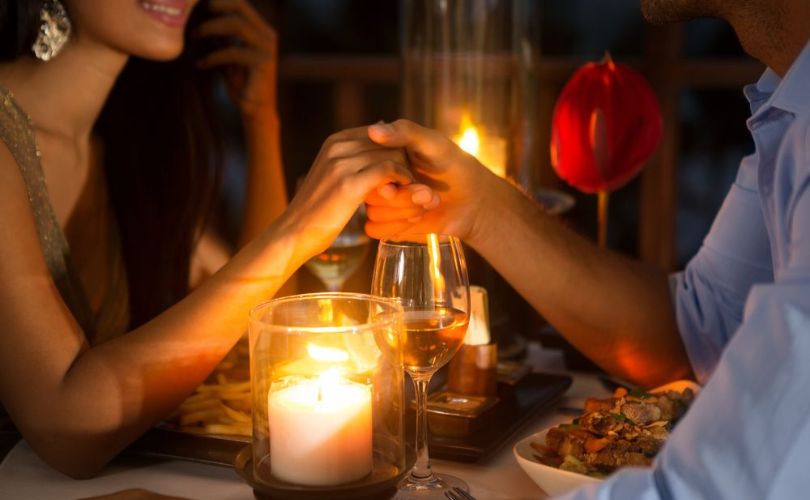 Sargasso is committed to offering a distinctive experience with fresh produce sourced from regional farmers all around the globe. It began a culinary shift in the city by introducing fine dining. The place has been an attraction since then.
For their supper service, they provide both a multi-course, premium dinner and a modern chic menu.
Novel American cuisine, which has been influenced by both native and other cultures, is their main culinary specialty.
Their drinks list was carefully chosen to include both well-known vintages and rare artisan beverages.
When visiting this city, make a reservation for a traditional fine-dining date night at Sargasso.
17. Take an RV and Camp at Coopers Rock State Forest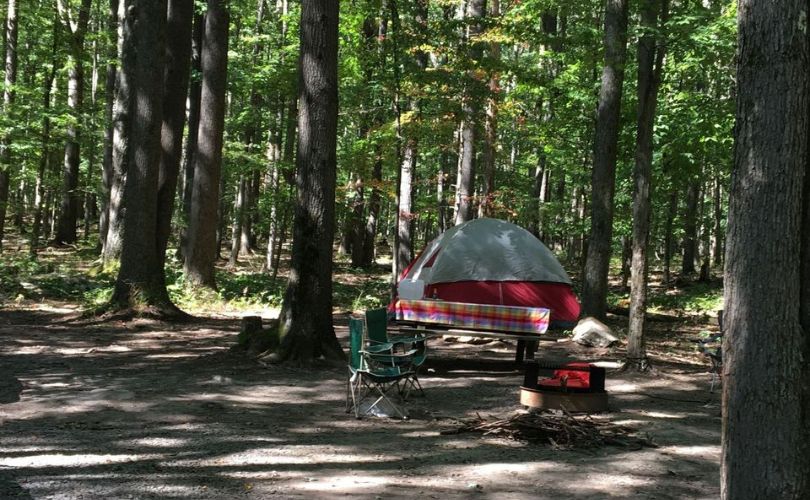 Coopers Rock State Forest, which was founded in 1936, is home to some spectacular landscapes. The park, which is 13 miles from Morgantown, has picnic areas, historical attractions, and many things to do near the city. It even has an RV campsite and a rustic campground, both with 25 spots.
Pedal the 50 kilometers of trails on your bike without having to worry about ability or experience, because trails vary in difficulty. You might also go hiking on one of the many trails that meander into the massive woods. Hunting, fishing, river rafting, and geocaching are other well-liked outdoor pursuits.
18. Artists will Love the Art Museum of West Virginia University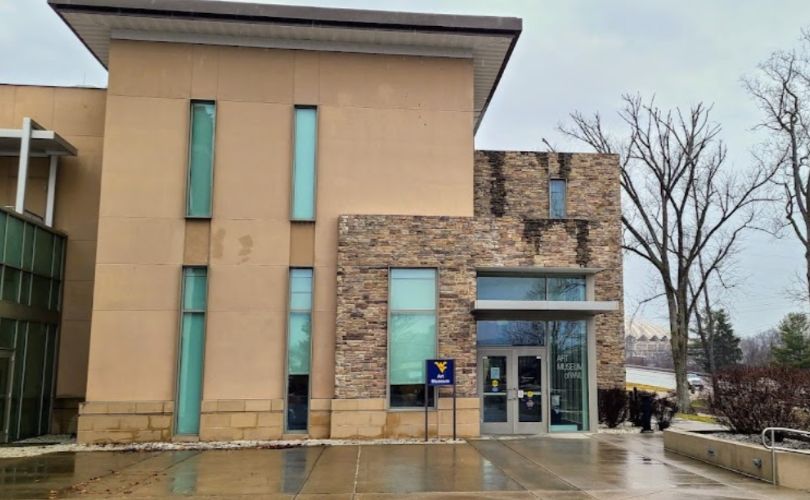 Located within the bounds of West Virginia University, the Art Museum offers a warm and energizing learning setting. It is for people from all walks of life to discover the true meaning of art.
Over 4,000 works of art, including ceramics, engravings, sculptures, paintings, and works on paper, are on display at the museum.
These art pieces carry insights into various cultures and historical periods.
Along with the ongoing displays, the museum plans timely events to highlight the creations of budding local artists.
The visiting hours could alter at times.
Therefore, it is safe to contact them before making travel plans.
19. Morgantown History Museum for Buffs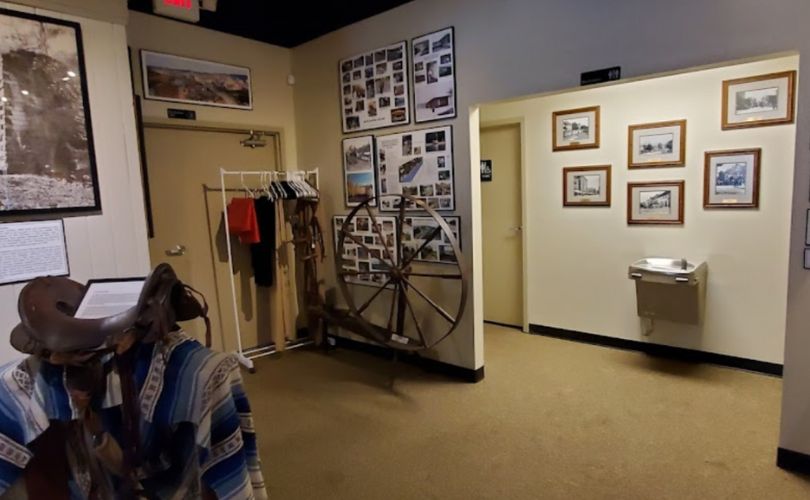 In 2011, the Morgantown History Museum first opened its doors. The exhibits at the place describe Morgantown's development over the years and its history. Their current collection includes documents, images, and objects that pertain to cultural, social, commercial, and military life. This is among the prominent places to visit when in Morgantown, WV.
Don Knotts, regional glass and pottery, an old print shop, etc. are all featured in the permanent exhibitions. You can even request group tours. Additionally, the Morgantown History Museum arranges unique exhibitions to showcase the region's history. Don't pass up this chance to discover more about the city.
20. Thrilling Evening at XSCAPE Live Escape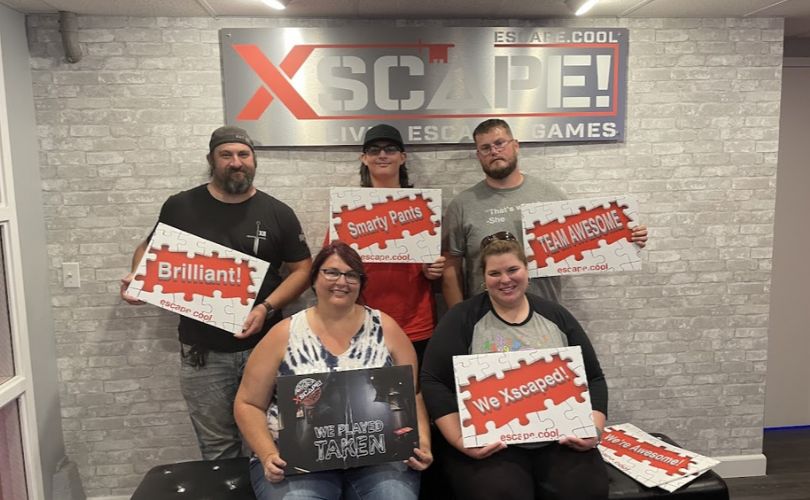 Visit XSCAPE Live Escape for an exciting evening. Based on the length of your game, you have 60–90 minutes to unravel the mystery by locating clues and completing puzzles in each chamber, which has a unique theme. It's a fun activity to do with friends or as a couple.
The escape rooms in this location are Taken, Tut, The Estate, and Catching Capone. To solve the puzzles, work through the riddles, and uncover the mystery, you must collaborate with your team to come up with creative solutions. The best indoor experience in this city is these escape rooms.
21. Taste a Cup of Heaven at Quantum Bean Coffee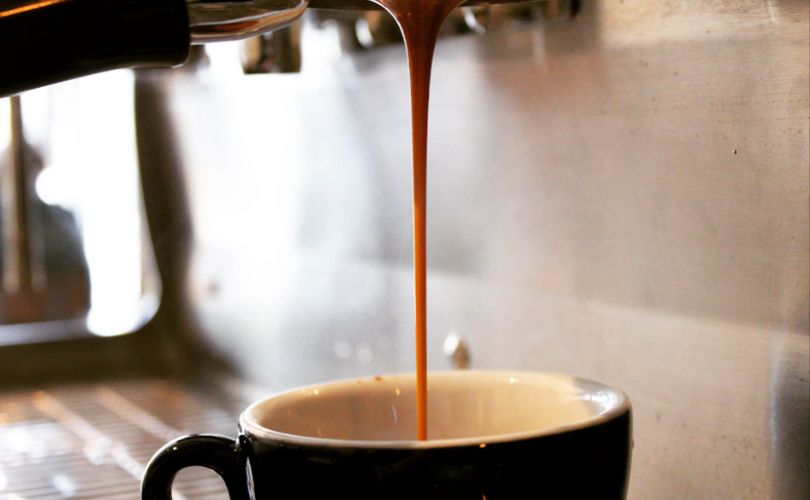 In the West Virginia hills, Quantum Bean Coffee is dedicated to producing specialty coffee. They are committed to providing the local community with the freshest and finest specialty coffee. The lattes are excellent here. The cardamom and ginger latte is a popular choice among customers.
Additionally, vegans can choose from a wide variety of non-dairy choices that are offered here. The Americano and espresso shots are crafted by their skilled staff with a rich flavor. By the time you leave, you will have fallen in love with this attraction.
22. Antiques and Old Books is a Paradise for Bibliophiles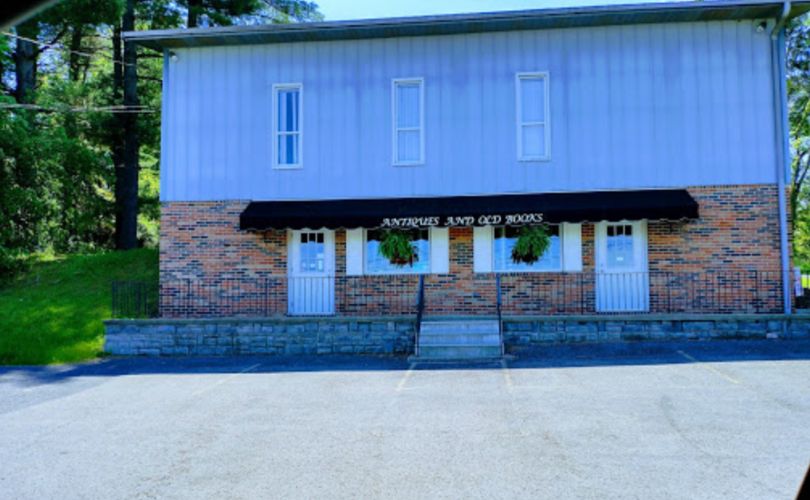 Vintage collectors will find bliss at Antiques and Old Books. They provide a superb selection of vintage books that have been carefully chosen. Also, they have a particular fondness for historical and literary works about West Virginia.
They feature a wonderful selection of older children's literature, fantasy, history, fiction, and spy stories.
The place provides American-made merchandise and accessories, including quilts, paintings, hooked rugs, and pottery.
After a brief lunch at a neighboring restaurant, you can browse the store.
It is among the less popular things to do in Morgantown in West Virginia but worth exploring.
Purchase a memento in honor of the city.
23. Fresh Mint Indian Grill for Spice Lovers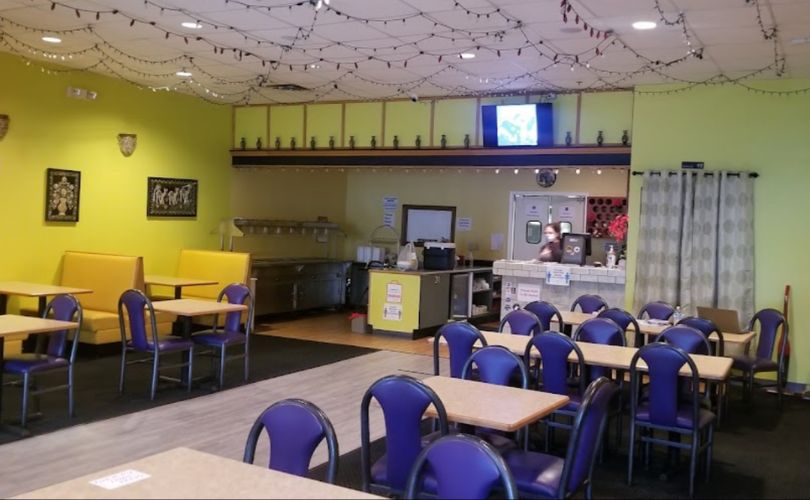 Fresh Mint Indian Grill has been serving the neighborhood for more than ten years. It has rightfully earned the title of the greatest restaurant in town from many people. The venue is renowned for its traditional Indian food, which is prepared using seasonal ingredients and herbs.
The lamb curry, special chicken biryani, and chicken tikka masala have won many hearts. The eatery has both vegetarian and non-vegetarian cuisine, as well as a selection of drinks and beverages. Every visitor is made to feel at ease by the polite and cordial staff.
24. AntiquiTea House is a Unique Settlement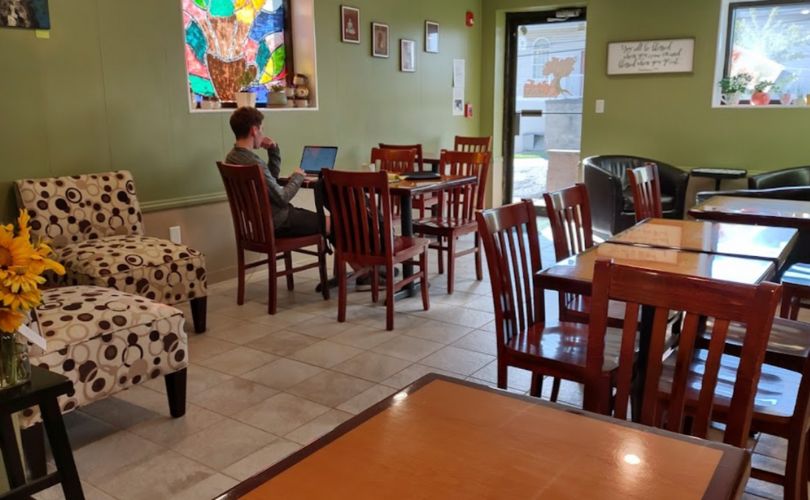 AntiquiTea House urges you to take it slowly in a world where everything moves quickly. Slow down, play games, have conversations, and laugh with your buddies as you come here.
This distinctive avenue is a well-kept secret and a local favorite.
They boast a large variety of fragrant teas.
For coffee enthusiasts, they even provide a variety of fresh beans.
Their Cinnamon Apple tea, which comes from Darjeeling, India, is ideal for fall.
If you want something aromatic, you may even pick the Herbal Pumpkin Spice Organic.
To take part in their special activities in the city, you can check their calendar.
25. China Wok for Your Chinese Craving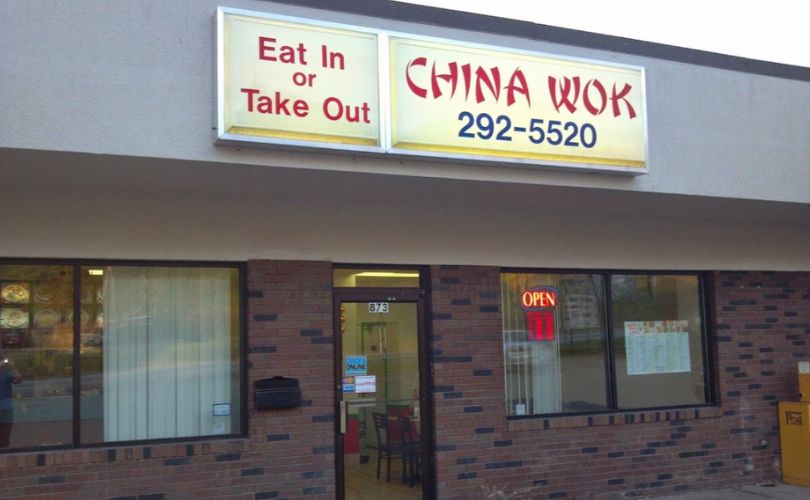 Since 1993, China Wok has been renowned for its scrumptious cuisine, delectable beverages, and welcoming staff. The menu has been carefully designed to include authentic Chinese dishes prepared with fresh ingredients. The chicken chow mein on China Wok's menu is its most well-liked item.
Lo mein, chop suey, egg foo young, fried rice, pork, seafood, and moo shu are among the additional menu items. Choose your preferred sauce and meat to go with their stir-fried entrees and rice dishes. Although the food at China Wok is authentic and great, the service sets it apart from other nearby restaurants.
26. Try the Best Black Bear Evansdale Snack
Delicious international flavors are available at Black Bear Evansdale in a relaxed, welcoming setting for young people. This eatery is a fun place to visit here.
Take a look at what to do in Morgantown in WV as you reach this place:
They have a relaxed vibe because it is close to the West Virginia University Evansdale campus.
They use avocado, sliced onion, tomato, and a little sour cream to make their famous guacamole. It goes well with a bowl of chips and a drink of your choice.
A house specialty is barely nachos.
It comes with homemade tortilla chips, pulled chicken, freshly made Buffalo wing sauce, and bacon crumbles paired with ranch dressing.
27. Spark! Imagination and Science Center for Curious Minds
With your children, experience the interactive Spark! Imagination and Science Center. Children from the age of six months to ten years old will enjoy the museum's educational exhibits and interactive games. They will learn how scientists investigate the solar system and the cosmos. They can plan, create, and test prototype spacecraft.
Explore a plasma ball and other topics with them while you get kids thinking about the weather in space. Additionally, children aged 5 and above, accompanied by their adults, are welcome in the Hands-On Science Area. Visit this center for all the unique things here.
Where Can Tourists Stay in Morgantown?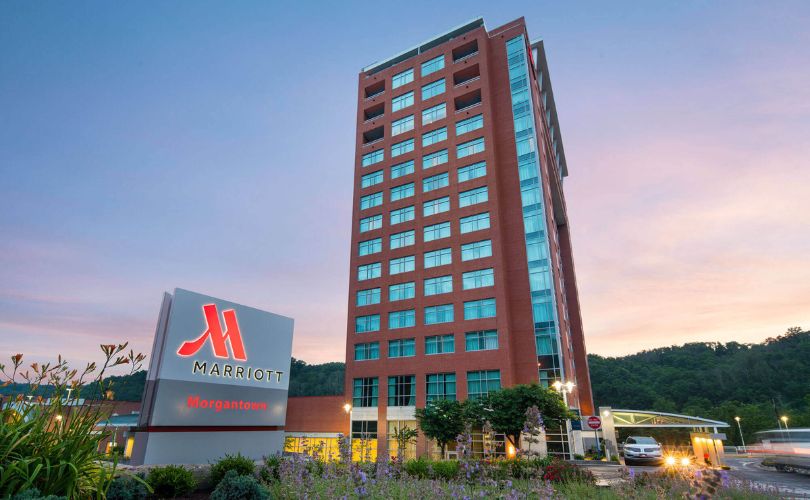 Travelers on a tight budget frequently seek locations with basic amenities. Budget-friendly lodging options include Tentrr State Park Site and the Best Western Mountaineer Inn. An excellent mid-range choice is the Microtel Inn & Suites by Wyndham.
Morgantown features some of the most premium properties, provided that your budget is not restrained. The Hotel Morgan, Morgantown Marriott at Waterfront Place, and Modern Homestead Guest House offer exotic accommodations with first-rate service.
Final Words
This West Virginian city has become a well-liked vacation spot in recent years. It offers everything—romantic corners, family-friendly activities, adventurous treks, and charming lakeside settings. You can arrange a quick trip or an extended holiday to savor the city's attractiveness. The best restaurants and Virginian warmth will make your trip a success.
Also Read: Things to do in Staunton, VA