As summer and winter reach their pinnacle in their own hemispheres across the globe, any reasonable traveller will continue to take advantage of the weather in July.
An excellent month to travel in July. There is a tonne of excellent deals to be grabbed now that school is out and business is quiet. You're guaranteed to discover a deal on low-cost plane travel and lodging if you have your sights set on a tropical location like the Caribbean or the Bahamas.
You may explore Queenstown's sparkling, snow-capped peaks on skis, cool off in the lakes of Austria, or enjoy everything American on California's golden coast.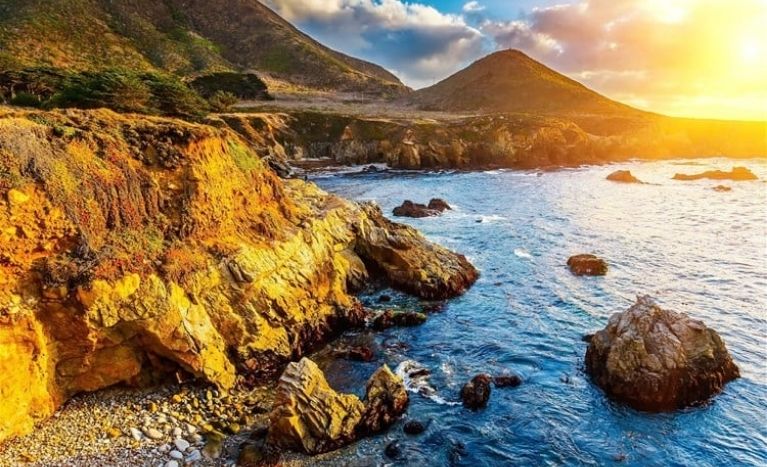 Resorts are practically pleading with visitors to linger given the extremely hot and frequently stormy weather in these locations at this time of year. It is fantastic for those of us who like to book everything at discounted fares, Though you'll need to get used to the heat, other well-known destinations like New Orleans and Phoenix are also worthwhile trips, also find the list of Places to Travel in July.
However, when you'll be saving a tonne of money on your vacation, what's a little heat? You might be able to plan another vacation with all that additional money. You'll be glad you planned your trip during July if you bring additional sunscreen and drink more water.
Our list of the best places to travel in July for less will help you decide where to go on your next holiday.
1. Enjoy the Best Holiday Deals for The Bahamas This Time of the Year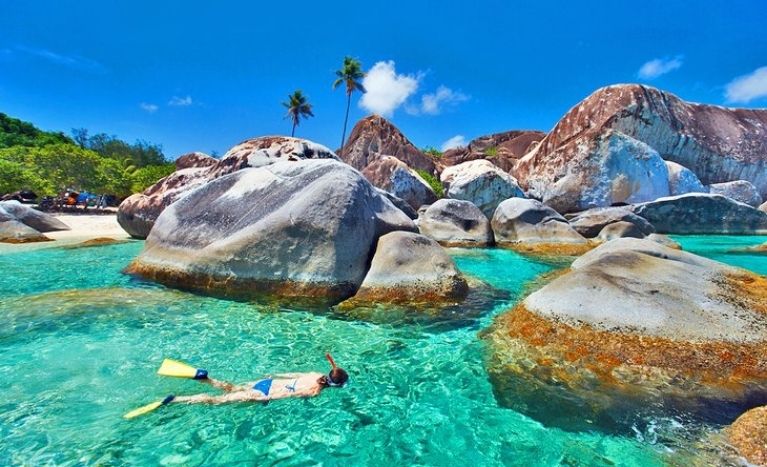 Given that the Bahamas are most well-known during the winter when visitors from the Northern Hemisphere seek to escape the cold. It is not surprising that a summer vacation there is affordable and as pleasant as winter. And, it is the best place to travel in the Caribbean in July.
It is feasible to obtain fantastic Bahamas holiday deals throughout the year, thanks to the resort rivalry on the island. But July is a perfect month to score even steeper savings.
Since the airlines are attempting to fill seats during this less busy time of the year, you can also get fantastic airfare discounts to the Bahamas in July.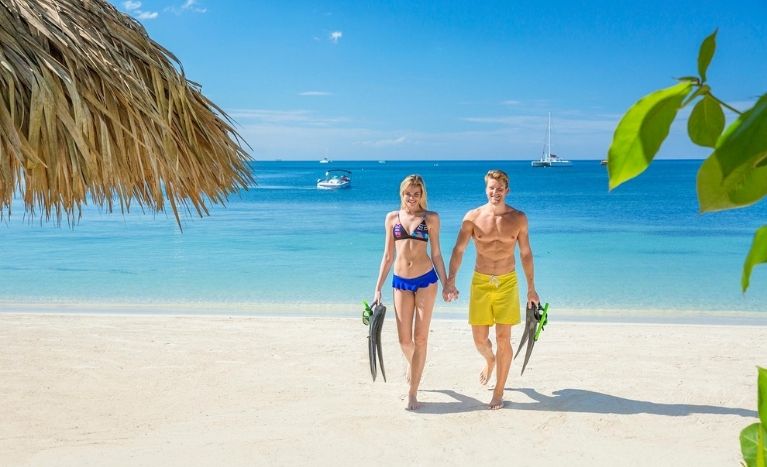 Many of the all-inclusive resorts in Nassau's capital city offer cheaper packages during the hottest months in an effort to entice travellers searching for a bargain.
Many of the all-inclusive resorts in Nassau's capital city offer cheaper packages during the hottest months in an effort to entice travellers searching for a bargain. Other than all-inclusive resorts offering discounts, you may also find additional offers like free nights, resort credits, and savings on tourist attractions. Yes, this is your cheap place to travel in July 2022.
Select from the 700 islands in the Bahamas. Soak into the scenery of beaches, and parks, or go snorkelling, boat cruises, or spectacles like the Atlantis on Paradise Island.
2. Beat the Summertime Sadness in Amsterdam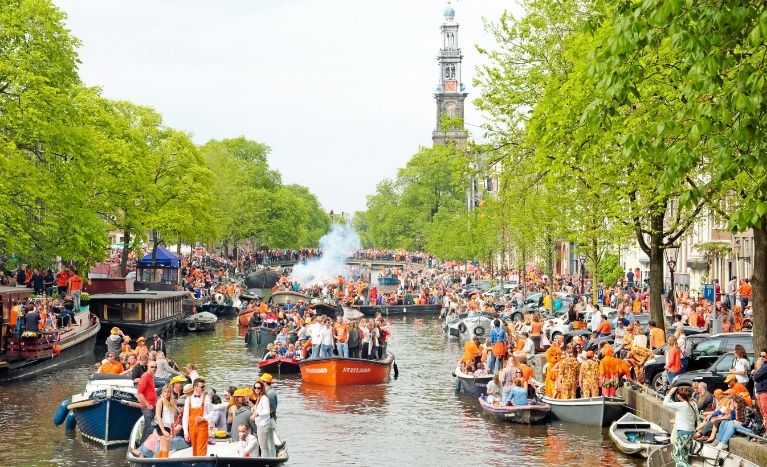 Like the rest of the summer, Amsterdam's July promises pleasant weather and a plethora of periodic festivities for tourists.
Due to Amsterdam's reputation as a summer vacation destination, the city will be busier than usual. Expect to witness the footfalls at tourist sites, eateries, bars, airports and rail stations.
It's the ideal time of year to swing from the top of the A'DAM Tower or take a stroll through the Hortus Botanicus grounds.
Take a train to the Singer Laren sculpture garden or the Zaanse Schans. You can also visit the Rijksmuseum to escape the erratic Dutch weather. You can easily move from one museum to the next when you have the City Card in your possession.
Amsterdam is a veritable beer lover's heaven with over 67 breweries in the city alone. Given the abundance of craft beers available at every turn, there is no reason to select just one.
Or, if booze is not your thing, simply grab a bike and discover the beauty of Amsterdam Bos. Here, you have the options ranging from picnics under the shade of trees to goat farms and lakeside cafes.
Definitely, it is the cheapest place to travel in Europe in July.
3. Plan a Solitary Excursion This July to Greenland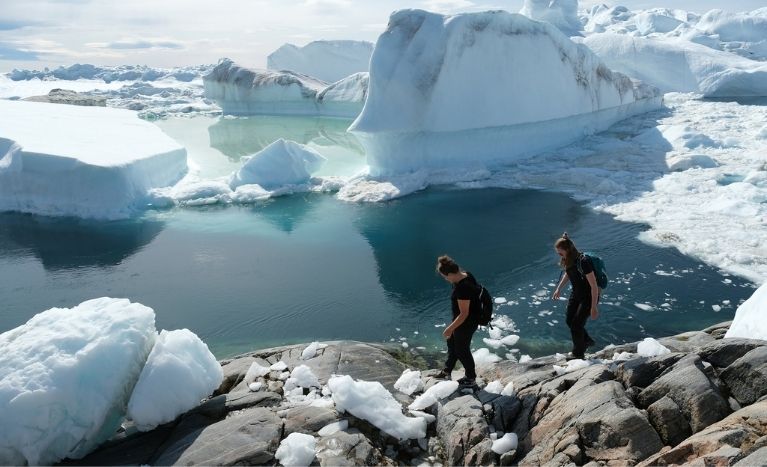 Greenland may be more well-known than ever, but it still lags far behind its overhyped twin, Iceland. This is better for travellers who wish to venture off the beaten path.
Although July is considered to be high season, there are still plenty of options to find aloofness on the largest and the wild west island in the world.
Join a moonlight cruise to the Unesco-listed Ilulissat Icefjord, where the midnight sun illuminates a cast of wobbling glaciers in pink, purple, and orange colours throughout the month.
4. Monsoon and the Western Ghats Sum Up the Perfect Timing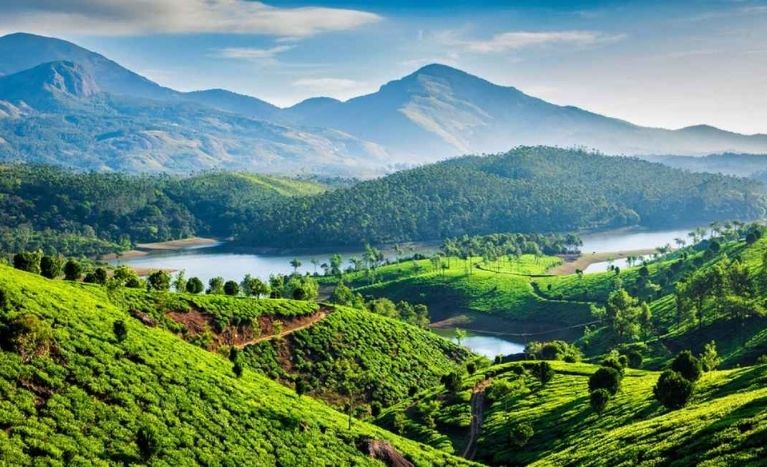 There is much more than a monsoon voyage that the Western Ghats can offer to the adventurous monks. Its tiny droplets trickling from dark green leaves, trails enveloped in white mist, air laden with moist earthy scent, and valleys of lush green forest stretching as far as the eyes can fathom.
The Western Ghats, a spectacular mountain range that spans 1,60,000 square kilometres, cut across the Indian states of Gujarat, Maharashtra, Goa, Karnataka, Kerala, and Tamilnadu. It is even one of the top "ecological regions" in the world. This green belt extends parallel to the Western coast of the Indian peninsula.
A visit to the Ghats during the monsoon will reconnect us all with nature and our origins, which are more ancient than the Himalayan ranges. A sight to behold is the magnificent waterfalls coming alive. During this time of year, the rivers will be overflowing with water, and as you go, you'll find several new streams lining the side of the road.
Travelling in monsoon comes with perks in the Western Ghats. And is synonymous with less crowded pathways, scenic, and getting a 5-star luxury retreat for under 100 USD a night.
July is the best time to visit South Goa. Among the most stunning monsoon trails in India are the Dudhsagar Trek and the train ride. The local visitors call it a favoured monsoon gateway.
The monsoon season in Goa is a time of celebrations thanks to the benefits of having desolate beaches and a festival season. This time of year is when the Sao Joao Festival, the Feast of St. Peter, and the Bonderam Festival of Divar Island all take place. For sure, it is the world's best place to travel in July on a budget.
5. Niagara Falls and Other Prime Attractions Come Heavy on Discounts this Time of the Year.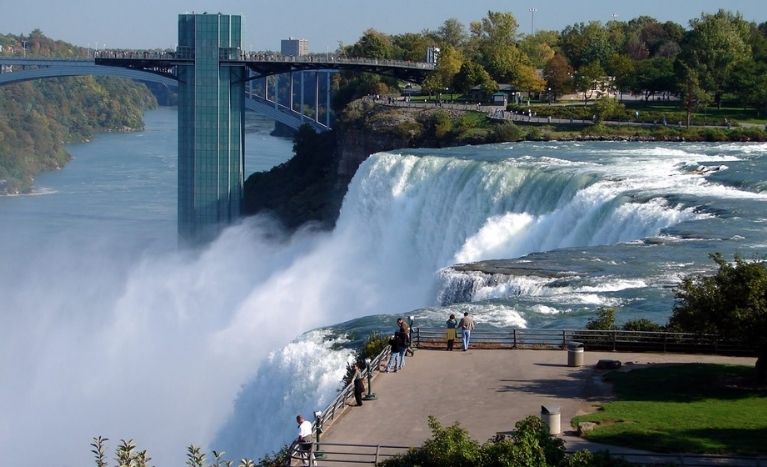 One of the most popular seasons to visit Niagara Falls in July. The weather is warm, the grass is an intense shade of green, and beautiful wildflowers embellish the already breathtaking landscape.
Despite these benefits, a trip to Niagara Falls in summer is among the most reasonably priced excursions. And you can explore nature's marvel within a budget.
There are many flights available to handle the surge of travellers, you can also get airfare savings at this time of year. The caveat to the discounts is that advance planning is required, especially if you are on a family vacation. There are many hotels at Niagara Falls, but it's better to make reservations in advance.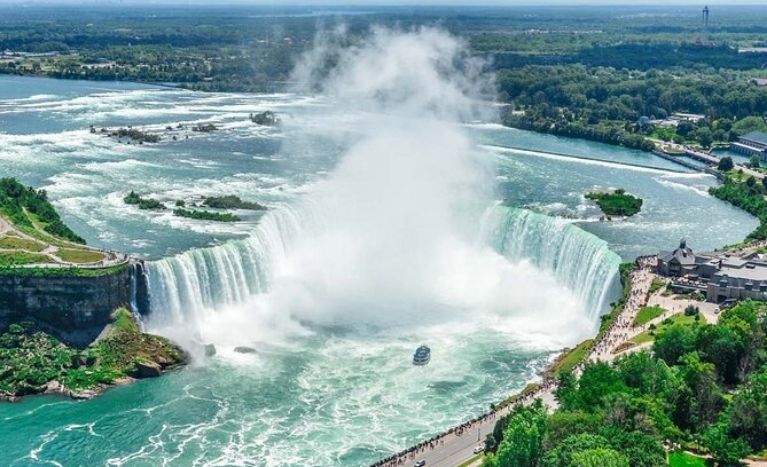 If you visit Niagara Falls in July, you'll save money and enjoy the greatest weather. Even if it's hot in the middle of summer, you may enjoy the cool mist from the falls and the air from the height.
Visitors can benefit from the entire Maid of the Mist show, and the discounted admission to the Niagara Parks Botanical Gardens. Plus, there is a free hop-on, hop-off Discover Niagara shuttle in July, which runs to 17 of the city's finest attractions.
6. Enjoy the Laid-Back Vibes, Reggae Music and white Sand at Montego Bay, Jamaica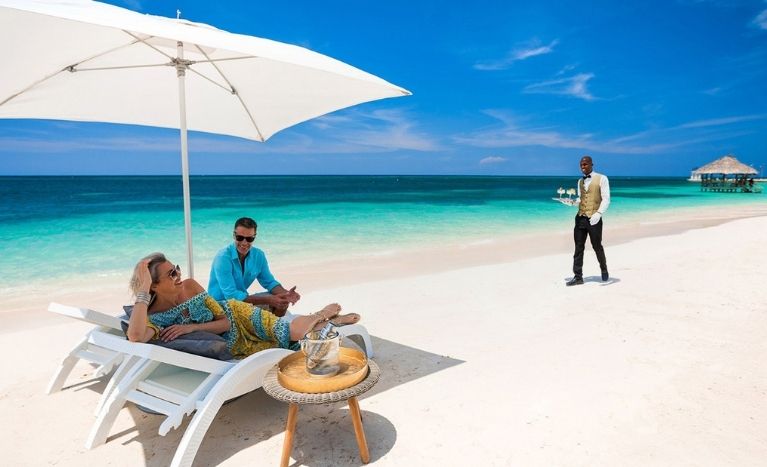 Wondering where to go in July for beautiful beaches? Jamaica is a better place overall. The pace of life is leisurely enough for guests to thoroughly unwind, while blue seas aid visitors to float away worries. It makes sense why so many tourists travel to Montego Bay.
While going to Montego Bay in the winter can be expensive, going there in July will be much more affordable. Huge savings can be found on everything from hotels to airfare at this time because of the tendency for rain.
Visit the Rose Hall Great House while you're there, go rafting on the Martha Brae River, and relax on Doctor's Cave Beach.
7. Enjoy Golfing and Other Outdoor Activities in Phoenix, Arizona
One of the most beautiful destinations to visit in the US is this city in the southwest. If you don't mind the high temperatures, travelling in July will result in high savings. And, is one of the best places to travel in July in USA.
Phoenix is home to a large number of golf resorts, five-star casinos, and top-notch spas that often impose exorbitant prices on its traditionally affluent clientele. Because of the oppressive heat in July, it is important to take advantage of the special offers and discounts that these locations have to offer.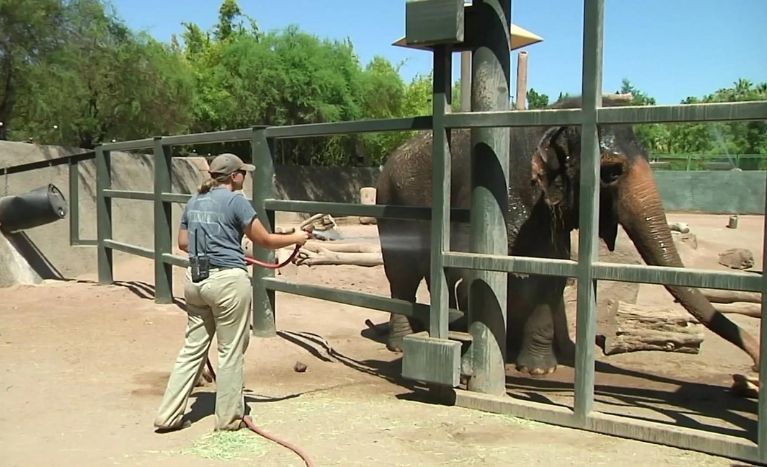 If you intend to trek up Camelback Mountain or visit the Phoenix Zoo, you should keep your outdoor time to a minimum because the heat in Phoenix is tiring. Use the indoor attractions like the Musical Instrument Museum, Phoenix Art Museum, or Historical Heard Museum if you go in July.
Phoenix also boasts a tonne of shopaholic districts. Additionally, you might consider taking some day trips to nearby places with slightly cooler weather, such as Sedona, Prescott, or Flagstaff.
8. Winter is Here in Queenstown, New Zealand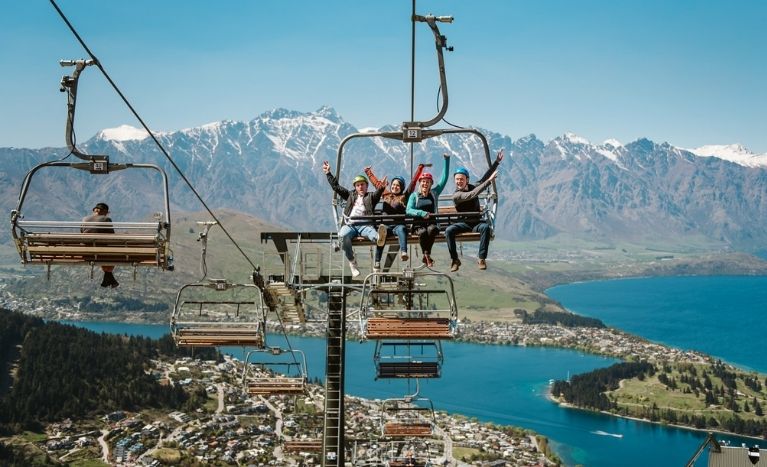 Tucked away by the deep-blue waters of Lake Wakatipu beneath the snow-capped peaks of the Remarkables, New Zealand's Queenstown is breathtaking every day of the year, but winter is when it really comes to life.
In celebration of the ski season and the Queenstown Winter Festival, hundreds of thousands of tourists flock here between late June to early August. With music, comedy, and family-friendly events, it showcases the best of Queenstown's neighborhood. Along with the amazing starry skies at night, there are street celebrations and fireworks displays.
The Remarkables and Coronet Peak are only a short drive or bus ride away from the closest ski areas. If you want to stay a while, you can also visit the Cardrona Alpine Resort and Treble Cone in Wanaka for more slopes to shred. And, it is remarkably one of the best places to travel in July across the Asia Pacific.
9. Enjoy the 4th of July Celebrations by the Beach in California, USA
The California coast is the ideal place to participate in the festivities and enjoy some beach time. It is that time of the year when the entire country celebrates America's freedom on July 4.
Every beachfront community in the state provides beautiful weather and a celebration of some form, with the majority capping the day with lights and fireworks.
From several locations throughout the city, California's bay is home to an amazing fireworks show. It is one of the best places to travel for 4th of July weekend getaways.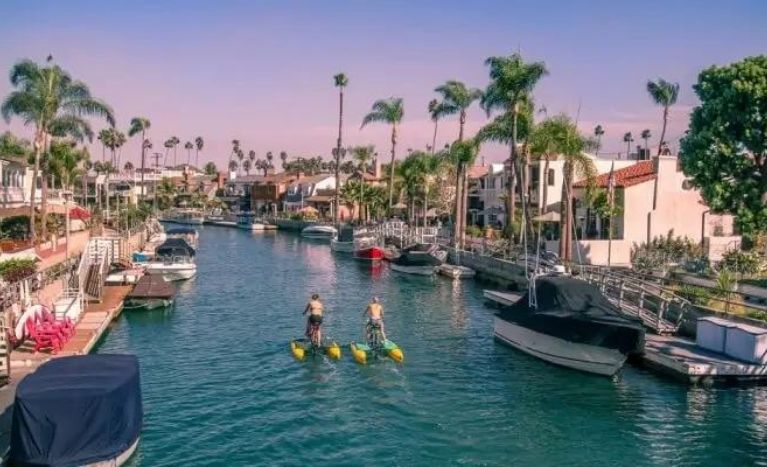 Further north, the majority of Los Angeles' well-known beaches host their own fireworks displays in addition to a variety of daytime children's activities and nighttime adult gatherings at bars.
If you really want to escape the throng, California has countless secluded beaches where you may have a picnic with no need for fireworks—just the fading sun will do.
10. Explore Japan's Blossom Side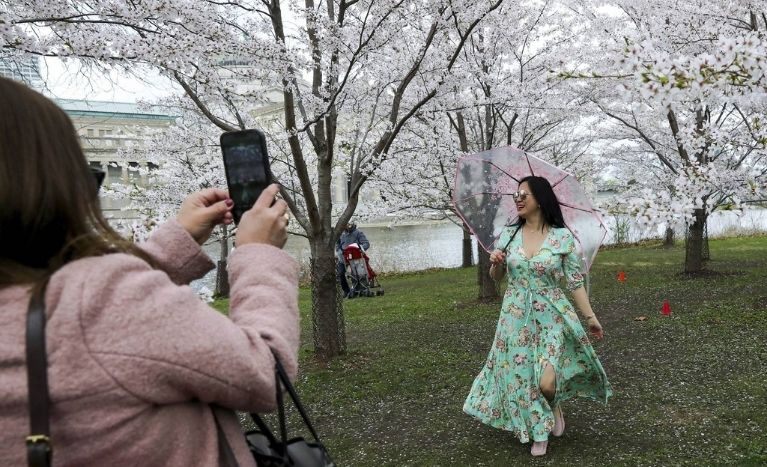 Hokkaido, the northernmost island of Japan, is best known for its ski slopes, but in July it comes to life with festivals and flowers. It is also the time to experience some of the most breathtaking wilderness in the nation.
Further east, in Furano, the vivid fields of lavender and poppies are so acclaimed that a separate train station is built to handle the inflow of tourists.
National parks that are impassable in the winter, like Shiretoko and Daisetsuzan, become popular hiking spots once the snow melts off the beaten track.
And travelling to Hokkaido has been simpler thanks to a new bullet train service that began running in March, which connects the island to Tokyo. This time of the year, the flights are cheap, and the hotels and other activities are available at dirt-cheap fares. Japan is one of the best places to travel in July 2022.
11. July Offers Access to the Best Beach Resorts in Punta Cana at Jaw-Dropping Tariffs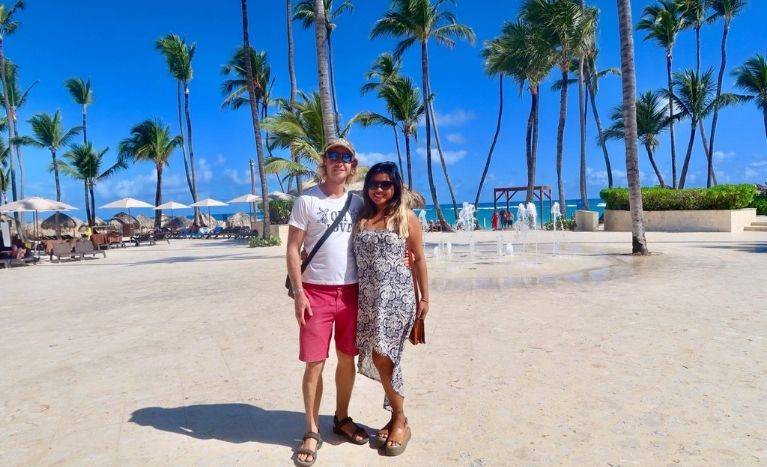 In July, fewer visitors arrive in Punta Cana. This beautiful Dominican Republic location is a favourite among winter holidaymakers. This time of the year the shores look pristine and attractive with less crowd and rains galore.
The greatest beaches in Punta Cana can be visited in July without having to bump into people on the chair next to them.
As a result, this late spring month is a great time to go if you're looking for a bargain. Definitely, one of the best places to travel in July.
You can find great deals on accommodations at upscale beach resorts. In addition, at this time of the year, you can find cheap flights out of Europe, the USA, and Canada. With all that additional money, it would be simple to treat yourself to some expensive meals, tours, or golf outings.
12. Glorious Beaches, Glorious Food, and Glorious Savings in July at Phuket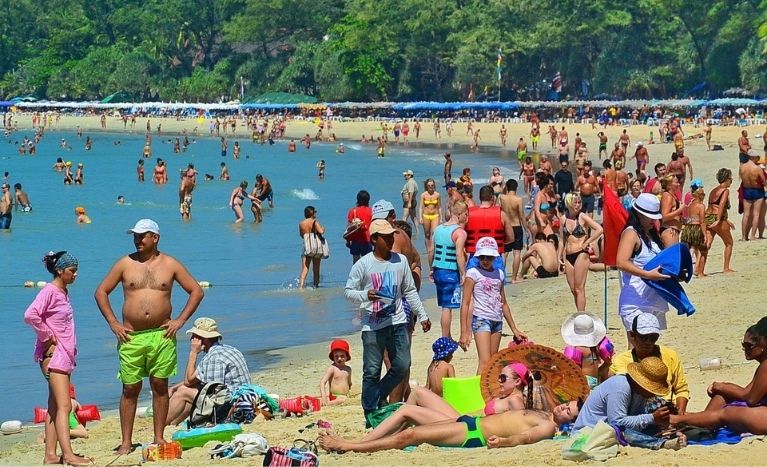 Where to go in July 2022? Why is Phuket one of the most well-liked travel locations in Thailand? Both the questions have a natural correlation.
It is simple to understand that Phuket is abundant with fantastic culinary scenes that no one can resist. Add to that, this Thai destination is lined with pristine and gorgeous beaches.
Another benefit is that travelling in July will save you a tonne of money because travel and lodging are so inexpensive compared to any other tropical destination across the globe. This lush island is just one hour flight from Bangkok.
When travelling in July, you should be prepared for some rain. Since we are in the middle of monsoon season, the weather can be erratic at this time of year. You can still schedule boat tours, spa treatments, trips to temples, and strolls along Nai Harn Beach and Kata Noi Beach.
13. Summers and Sunny Beaches Make a Perfect Vacation in Mazatlan, Mexico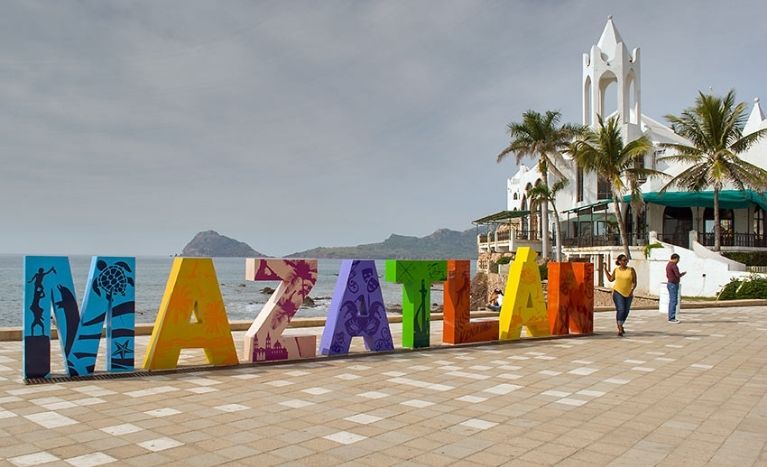 The former home of Hollywood, Mazatlan, is one of the greatest options for a low-cost summer vacation in Mexico in July.
Mazatlan is a lovely and inexpensive alternative compared to its other Mexican cousins in Puerto Vallarta, Cancun, or Cabo San Lucas. Some hotels have rooms available for as low as 40 USD per night this time of the year. And, is one of the cheap places to travel in July.
You must visit Old Mazatlan which houses its historical landmarks like the Basilica of the Immaculate Conception Cathedral, charming restaurants, and stunning architecture.
The beaches at Playa Olas Altas and the less busy beaches at Isla de la Piedra are where you will undoubtedly spend the majority of your time.
Because so much of Mazatlan is pedestrian-friendly, you'll save money on transportation expenses. This is the most preferred and one of the best places to travel in Mexico in July.
14. Explore Accessible Alaska and its Enchanting Wilderness This Time of the Year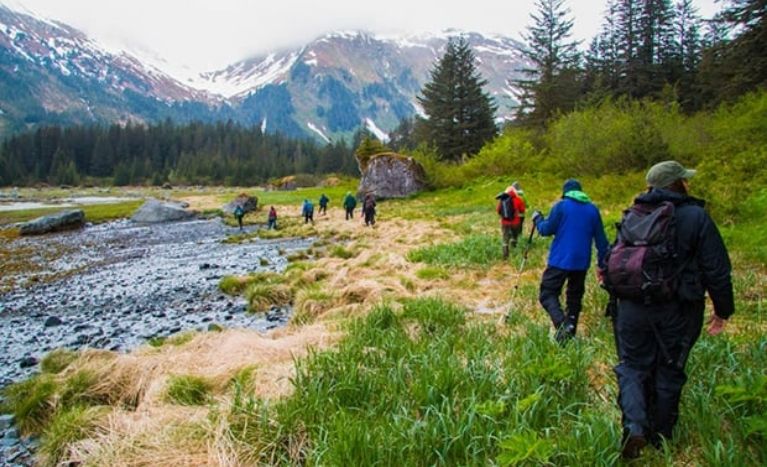 The greatest time of year to visit Alaska in July. The sun never sets in the far north, so you may hike well until the evening, enjoying pleasantly warm temperatures. Also, soak into the state's greatest asset: its mesmerising habitat, without having to worry about ferocious snowstorms or closed facilities.
Unsurprisingly, over 85% of tourists to Alaska each year come between May and September. The majority travelling on cruise ships whose departures correspond to these warmer months.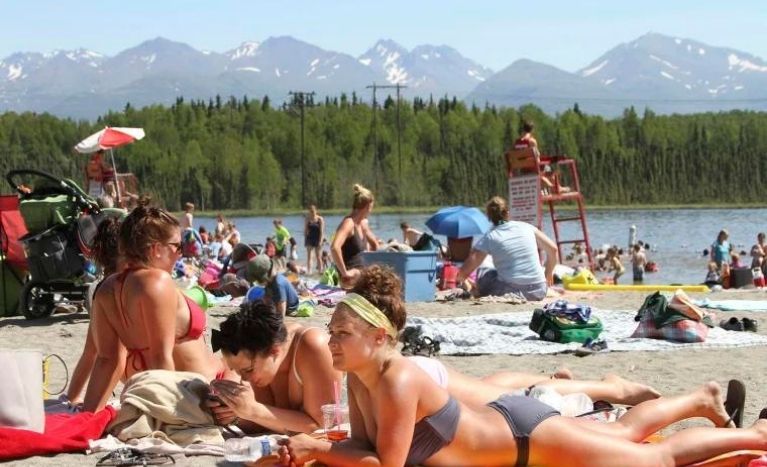 Almost everything is open during this time of year, including ice cream stands and tourist centres for national parks, and wildlife is at its busiest. By July, the majority of routes are functional. This time of the year, the massive bears are drawn to riverbanks after a hiatus of hibernation. So as the migrating salmon that becomes the prey of these brown mammals.
15. Make the Most of Sydney's Summertime in July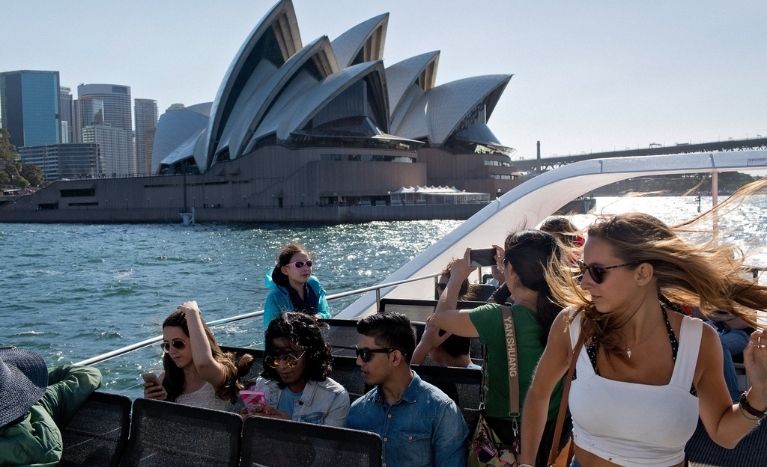 It is wintertime in Sydney, and many tourists by now have returned home.
Planning a trip to Sydney offers you significant savings throughout the winter on flights and accommodation.
The brief summertime period between June and August is a fantastic time to book hotels and save roughly 50% compared to peak season.
By visiting Australia in July, you will not only save money but also avoid the heat and the crowds of visitors at popular sites like the Sydney Harbour Bridge and its white sandy beaches.
The magnificent Sydney Opera House, Royal Botanic Garden, and Australian National Maritime Museum can all be enjoyed year-round in Sydney, even in the winter. Before the large tourist throngs start to return in December, you will have more freedom and possibilities to see these places. And, it is one of the best places to travel in July on a budget.
16. July is The Cheapest Time to Visit Cairo, Egypt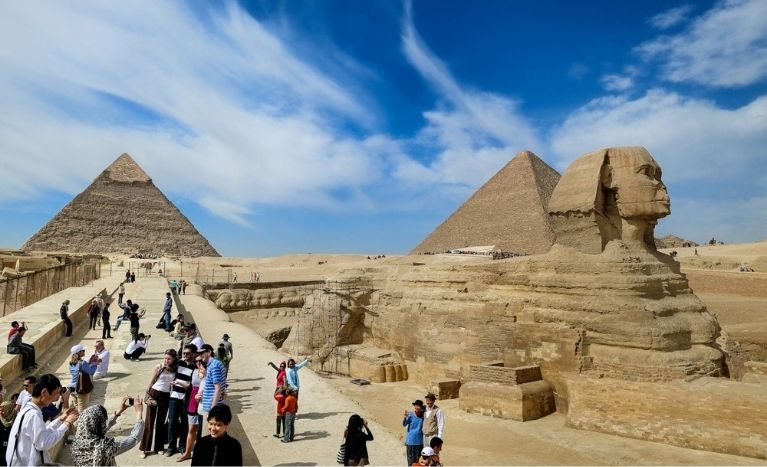 Few tourists believe that visiting Cairo in the sweltering heat of Egypt is worth saving money for.
But if you care about getting a good deal, July may be among the absolute cheapest months to travel to Cairo.
Hotel rates dramatically decrease in July. And you can score the 4-star accommodation for as low as 50 USD a night.
Cairo's serpentine streets and little to no rain can make it a little uneasy to walk through them, but you can arrange your agenda to include both inside and outdoor activities.
Instead of spending a full day in the hot sun, schedule half-day treks to the Great Sphinx or trips to the Pyramids of Giza.
If you want to save money in July, consider taking a trip to the beach city of Sharm el-Sheikh.
17. Experience the French Hospitality at USA's New Orleans at Fairly Low Fares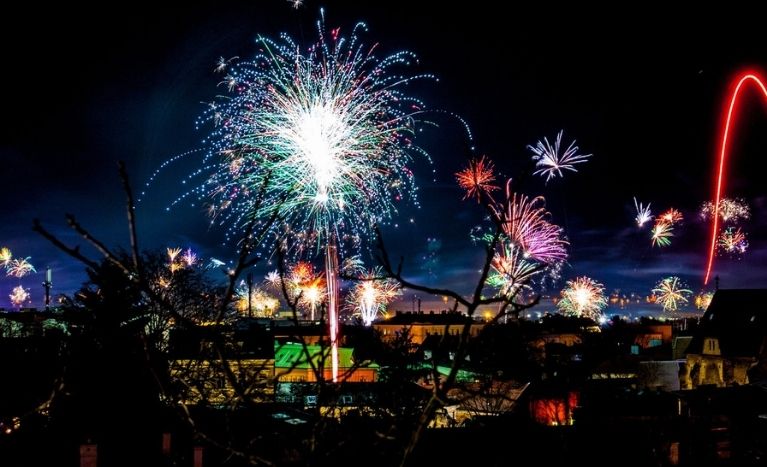 Although it is hot, muggy, and rainy in New Orleans in July. If none of that bothers you, you may have a cheap and enjoyable summer vacation here. You can have royal access to the city's world-famous jazz clubs, the historic downtown, fantastic galleries, and exceptional Cajun cuisine.
A hotel room can cost roughly 50% less in July than it would in the busiest travel period. The peak season is from February through May and is when most of the major festivals take place.
Although there is no shortage of things to do in New Orleans, a July trip means fewer tourists, allowing you to enjoy some of the city's most well-known attractions. One such is a walking tour of the Garden District and Frenchman Street.
Additionally, you might benefit from easier access to certain monuments and the New Orleans Swamp Tours, which are cheap and easily accessible this time of the year.
It is counted as the cheapest place to travel in July in the USA.
18. Explore the Driest Place in the Wettest Time of the Year – Nha Trang, Vietnam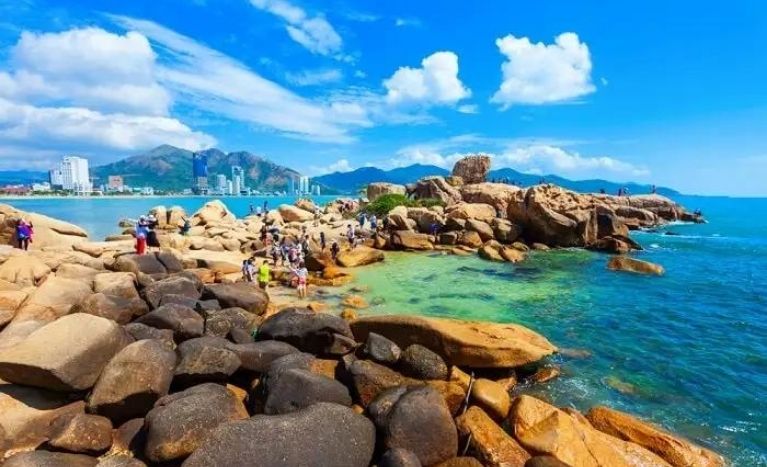 Since it is the wettest season in Asia in July, just about any place you choose to travel to will have affordable airfare, accommodation, and resort rates. However, if you want to increase your chances of having a dry vacation, Nha Trang is one of your best possibilities.
Due to unique weather patterns, this city in Vietnam experiences less rain throughout the rainy season than the rest of the nation. Hotels by the beach have affordable rates, and other expenses like food and services are also reasonably priced, which will increase your savings.
As a coastal city, Nha Trang offers a wide variety of beaches as well as boat excursions for leisurely boat rides, snorkelling, and diving.
You can also plan trips to the National Oceanographic Museum of Vietnam and other nearby museums alongside outdoor excursions to temples, Vinpearl Amusement Park, and the Hon Khoi Salt Fields.
The guides are cheap in July due to the low tourist season.
19. The Purple Haze is What You Need to Breathe in Provence, France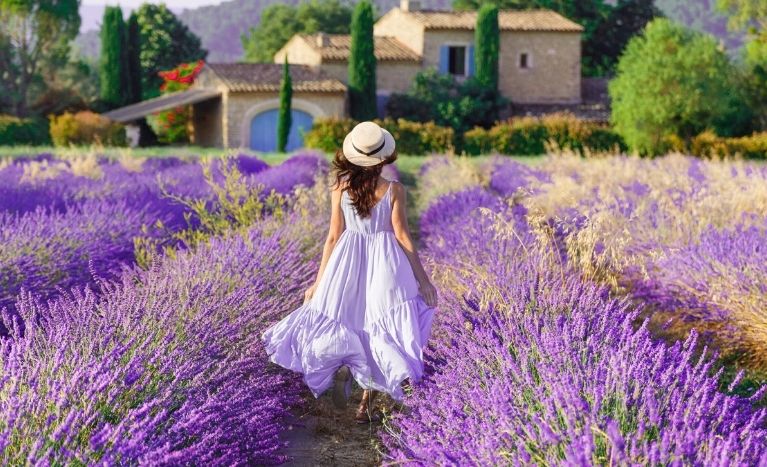 In Provence, lavender fields bloom all throughout the summer, but early to mid-July is the finest time to witness this violet-hued attraction. When you see the fields of tall purple blossoms swaying in the breeze and emitting their profoundly calm aroma, you'll definitely have the heavenly vibes.
There are many options when it comes to the best spots to visit lavender fields in Provence in July. Some of the most well-liked fields are in the Valensole Plateau that adjoins the charming village of Sainte-Croix-du-Verdon.
Another excellent option is the Senanque Abbey, which is close to Gordes. There are many rows of purple herbs that conceal the Cistercian abbey.
Take a picturesque drive across Provence to enhance the quality of your holiday. Summer is, after all, the ideal season for road trips.
Do we guess you get your answer to where to go in France in July?
20. Pamplona for Bulls, and Bunol for La Tomatina in July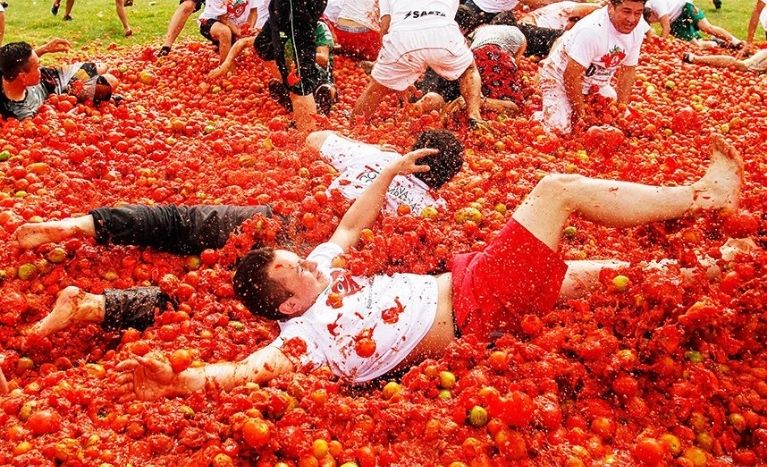 Spain's popular festivities, the La Tomatina, and the Fiesta De San Fermín [Running of the Bulls] happen this time of the year.
The custom dates back to the 16th century. Today it draws tens of thousands of nervous and justifiably elated tourists to Pamplona, Spain.
The festival's contentious primary event is when bulls rush through the 800 metres of city streets, chasing men and women as onlookers cheer them on. The unique event, which is one of Pamplona's major attractions, is better enjoyed on the streets rather than being a spectator.
On the other hand, what started as a brawl in 1945, is today known to be the most popular and sought-after festival in Spain, the La Tomatina.
People arrive in the city in herds, and head to the centre. The combat starts when the timer strikes eleven and tomatoes start falling from trucks one after the other.
Bunol and Pamplona are definitely the best places to travel to in Spain in July.
Conclusion
Whether you're a backpacker living on a shoestring budget or a business traveller who just wants to kick back with their laptop and the streaming option, there are plenty of places to travel in July 2022 where your money can go further than usual.