America's birthday is quickly approaching, but instead of going to your typical July 4th weekend getaways, think about doing something new.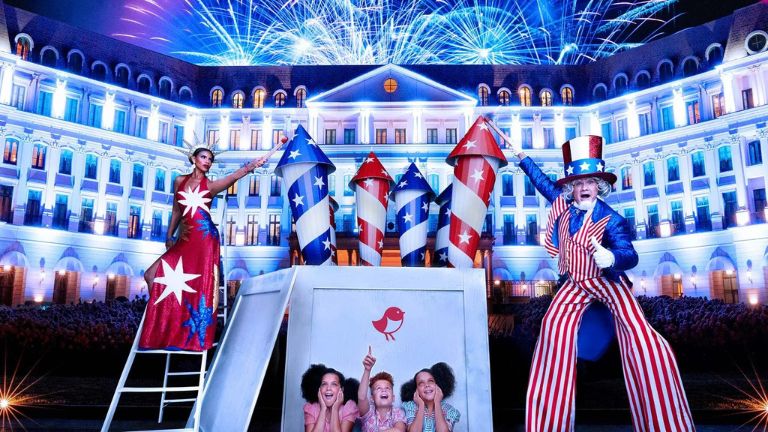 Some of the best long weekends are spent escaping the crowds, finding solitude, and harking back to some of the magnificent landscapes and locations that truly define this country.
This Independence Day, avoid the show completely rather than trying to "see and be seen."
Choose one of the many unhurried wonders of the USA for a genuinely amazing getaway.
Of Course, these getaways come with the 4th of July fireworks. Here is a list of the best 4th of July weekend getaways if you want to get away from the crowds.
1. Head to the Quaint Wild West Utah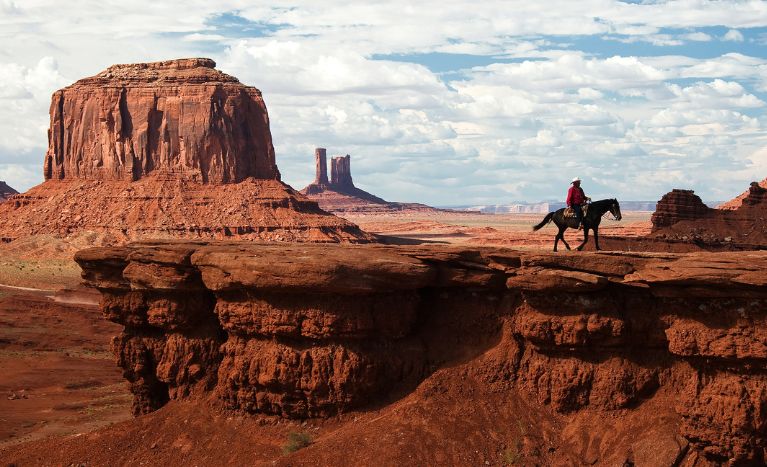 Utah best exemplifies the Wild Wild West. It is very literally an otherworldly destination that boasts wide desert expanses of beautiful, surreal vistas.
It is the home to Canyon Point, Moab, and Monument Valley. Embark on an unforgettable road trip from the Grand Circle of Canyon Point to the canyons, plateaus, and buttes of Monument Valley.
Also, soak into the view of the Maze and Needles districts of Moab's Canyonlands to appreciate the vastness of your surroundings and celebrate true American majesty.
Where to Stay – Amangiri is a lavish oasis in the middle of the desert and a stand-alone travel destination. The stylish, modern villa perfectly compliments the wild terrain for an experience that is "off the grid" at its most opulent. It also boasts a spectacular nonlinear pool. Visit the Sorrel River Ranch in Moab for something more rustic. Here, you'll find a farm-to-table fare that's as fresh as the countryside you'll see in a movie.
2. See Everywhere and is there are Gorgeous Vistas Galore in New Mexico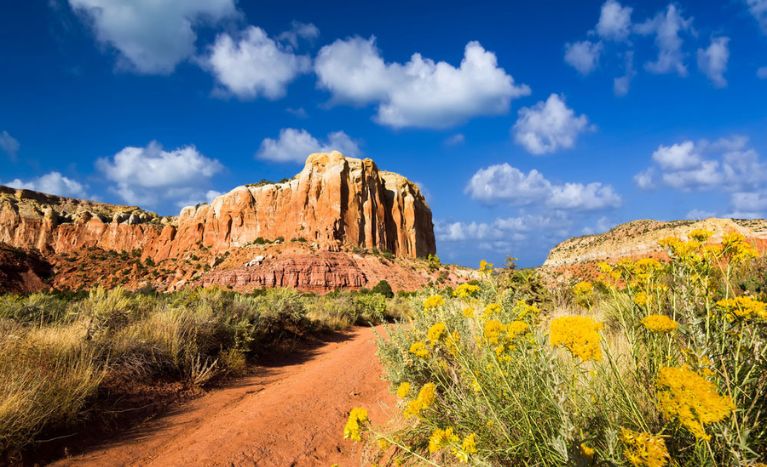 New Mexico is a widely misunderstood destination that packs a visual punch. It is a cultural crossroads surrounded by untamed and wild landscapes.
This is the location to go if you truly don't want to see another person.
It boasts wide-open highways across gorgeous desserts. Unplug in the arid wilderness as you explore the breathtaking To'hajiilee Indian Reserve and are astounded by its secluded beauty.
Venture into Albuquerque and let the city's subtle southwestern rugged charm sweep you away. You can also travel upstate to the desert town of Santa Fe and let its earthen ancient soul dazzle you.
The Tsankawi Run and Hyde Memorial State Park shouldn't be missed.
The only way to truly escape the throng is to soar into the skies in a hot air balloon and take in the spectacular scenery of the Rio Grande and the Mexican border.
Where to Stay – If you want to experience luxury in the great outdoors, stay at one of Ted Turner's ranches, like the Vermejo Park Ranch, and forget about your ordinary life while you explore the nearby mountains and deserts.
3. On this 4th of July Soak into the Elegance of Bridgehampton, New York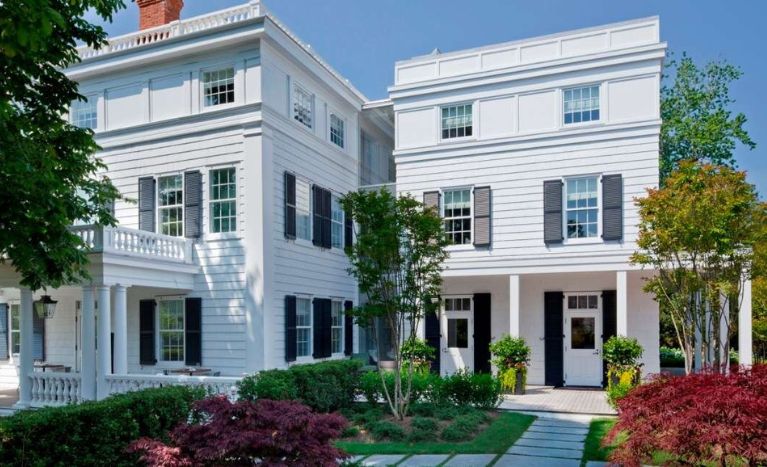 The South Fork's bucolic charm comes through at Bridgehampton. The gorgeous beaches here are just the beginning of what makes the South Fork a top weekend getaway for wealthy New Yorkers.
Here, elegance abounds with antique stores, art galleries, and eateries serving organic, locally grown food. Visit Pierre's for a leisurely meal.
Its committed foodies receive excellent baguettes and bread from the vintage Citroen parked out front.
With its long agricultural heritage and some of the best farmers' markets, Bridgehampton is a place where you can experience the real Hamptons.
Bridgehampton is known for its prowess in the horse world and annually hosts
Where to Stay – The Hampton Classic. Stay at the highly regarded and freshly rebuilt Topping Rose House, which is off Highway 27 in a quiet neighbourhood that feels miles away from the frequently crowded Hamptons. This opulent retreat simultaneously restores the property's historic splendour while adding a modern flair.
Visit Channing Daughters Winery for a wine sample and a taste of some of the internationally acclaimed grape varieties that this local farm is cultivating right on the island for a quick July 4th weekend getaway from the city.
4. Enjoy a Sun-Basked Getaway at Camden, Maine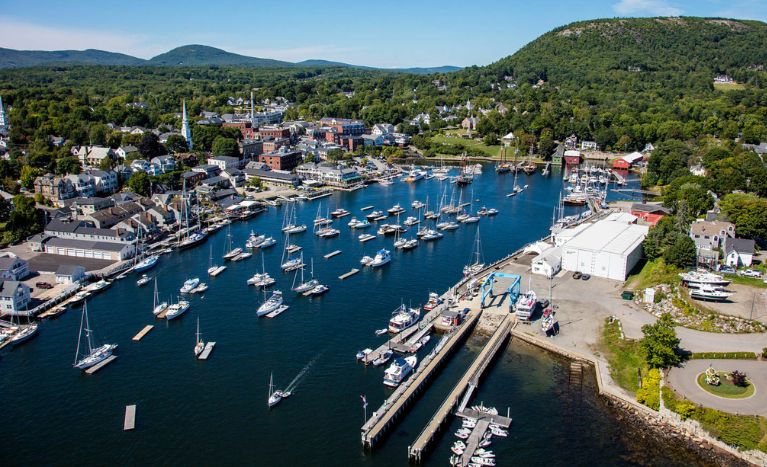 The ideal alternative New England getaway boasts a pristine coastline, unadulterated beauty, and small-town coastal culture. Maine is known for its lobster and beacons.
Visitors enjoy the best seafood in the nation in the most humble waterside shacks while admiring the gorgeous waterfalls in the distance.
Take in the fresh sea air while strolling through harbor towns or while tossing stones on one of Maine's many pebble beaches.
Visit Camden, a quaint seaside town, and explore the area's world-class eateries, pubs, and boutique stores.
Where to Stay – For a superior bed and breakfast experience, stay at the Camden Harbour Inn, nestled on the rocky Maine coast.
The hotel also boasts Natalie's, an award-winning restaurant widely regarded as the best in the state, which adds to the already exceptional bed and breakfast experience.
5. Smokey Mountains, Tennessee Could Be Ideal Getaways for Southern Hospitality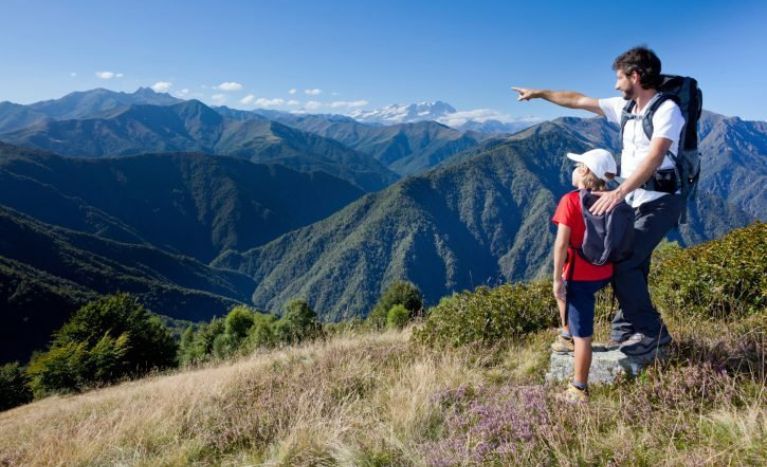 Experience southern essence in the middle of Tennessee's stunning Smoky Mountains for the ultimate July 4 visual extravaganza.
If you're searching for rural isolated beauty, farm-fresh award-winning cuisine, or artisan whisky, the Blackberry Farm is unmatched.
Awakening at Blackberry Farm is as close to ideal as it gets, with 4,200 private acres of wooded woodlands and waterways as a gorgeous backdrop. You'll quickly realise why this place is captivating if you replace the city lights with the vast, open sky.
This family-run firm even has its own unique 4th of July fireworks to light up the night sky. It too provides a culinary treat in the form of a BBQ competition with some of the best chefs in the area.
Where to Stay – Back at Blackberry Farm, toast to the Fourth of July weekend getaways while indulging in handmade cheese and organic food that were both obtained and made on the enormous site.
Visit the George Dickel Whisky Distillery in Tullahoma during your lively stay in Tennessee to uncover the secret to their mellow, legendary flavour.
6. New Yorkers May Head to Watch Hill, Rhode Island for a Beach Holiday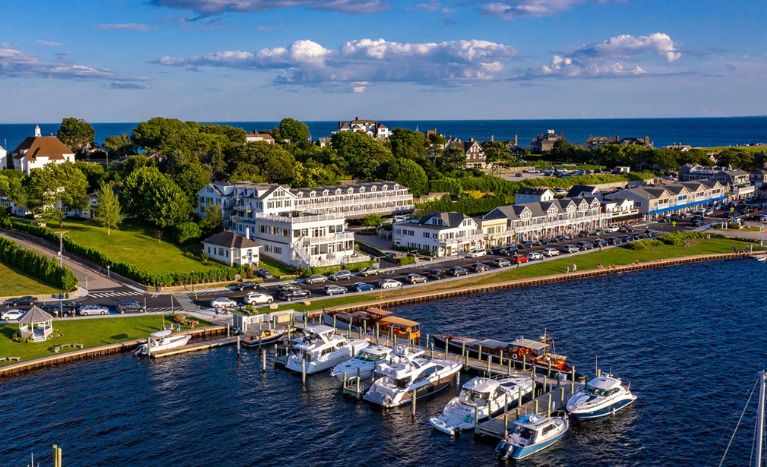 It doesn't get much more legendary than celebrating July 4th at the prestigious and illustrious Ocean House, located in the tiny enclave of Watch Hill, Rhode Island.
This unmatched coastal beauty is unquestionably one of the greatest of the best, perched high above a cliff with a view of the Block Island Sound.
The posh American enclave of Watch Hill and the Ocean House sparkles, as both properties host their own Fourth of July fireworks that light up the night sky.
Partake in their annual Independence Day Beach Ball while there is a must and a fun way to celebrate the event.
If you wish to walk outside, taste the exquisite local cuisine at Olympia Tea Room and try the wonderful and briny Watch Hill oysters. It's a peaceful getaway from the masses while yet being close to the bustle of Watch Hill and Newport.
Where to Stay – A stay here at the lovely Relais & Chateaux property is as exclusive as it gets and is the ideal location for a stroll along the water, a gourmet meal, or a quick game of bocce on lush grounds overlooking the property.
The resort even debuted a beautiful, private Veuve Clicquot Champagne Garden this year, accompanied by privy breathtaking vistas.
7. Gaze the Fireworks and Milky Way at Marfa, Texas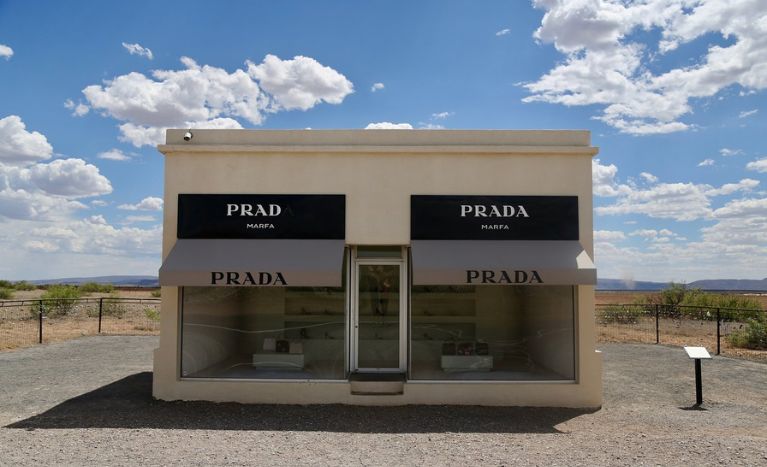 One of those small places that just can't help but create a lot of talks is Marfa. This unexpected Texan bastion is a historic ranch town and is home to one of the most well-known art scenes in the nation. But Marfa is much more than the Chinati Foundation created by Donald Judd. But on July 4, everyone will be talking about the renowned Marfa sky.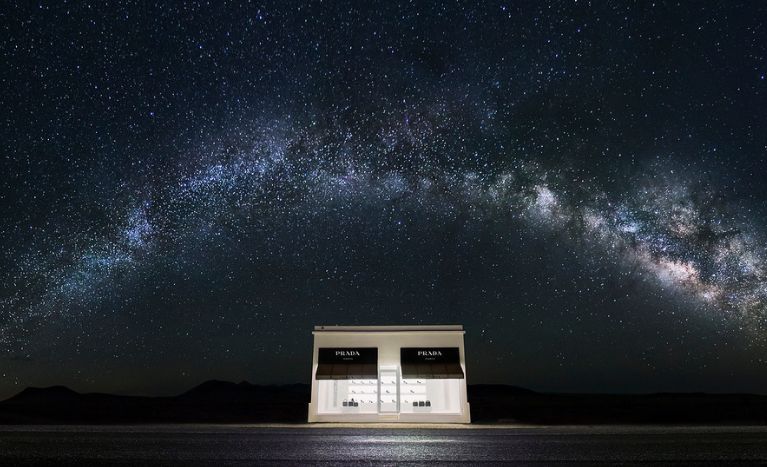 This July 4th weekend getaway, forgo the fireworks in favour of the Milky Way and visit the University of Texas Observatory instead. Alternatively, for a scientific phenomenon, the mysterious Marfa Lights are certainly a once-in-a-lifetime opportunity.
Where to Stay – Discover designer shopping, fine eating, and luxurious spas from the posh base of the Thunderbird Hotel.
8. Get High on Life in Litchfield County, Connecticut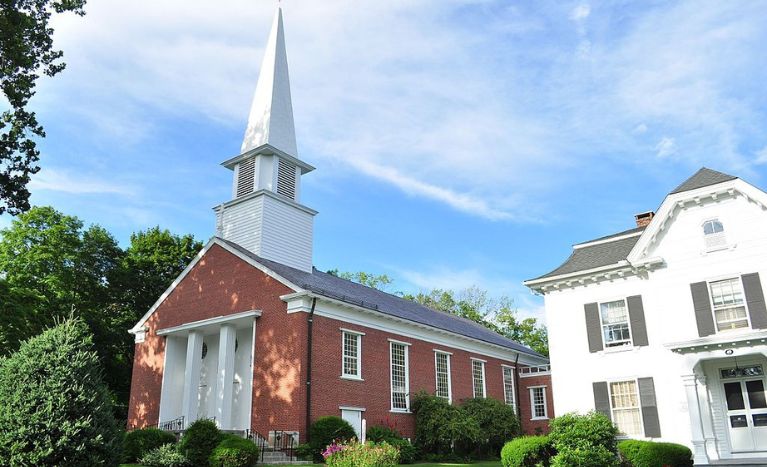 You will be transformed by Litchfield County, Connecticut's breathtaking scenery and limitless adventure opportunities in less than two hours from Manhattan.
You may visit the Litchfield Hills, exquisite wineries, Appalachian Trail hiking pursuits, and some of the best kayaking and trout fishing in this modest and authentic region of New England.
Get a taste of the high life by spending your days with wine tastings, bike rides, and trips to the area's beautiful antique shops to shop for antiques.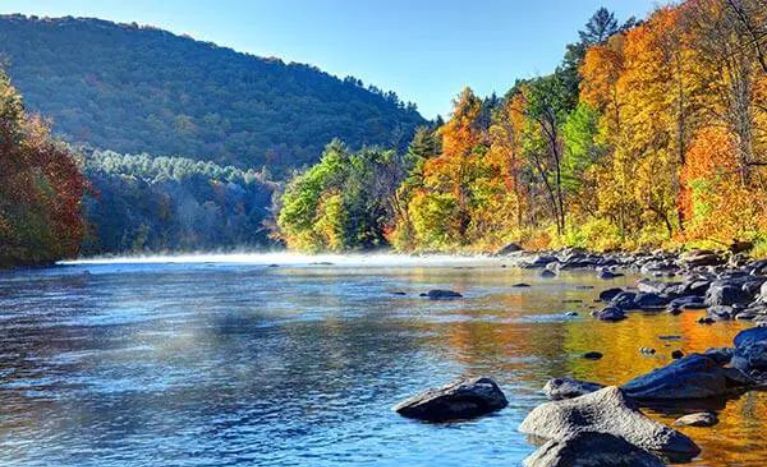 For some fantastic premium shopping, check out the nearby town of New Preston which offers a Filson boutique and a quaint organic food barn.
Where to Stay – If you really want to get away, book a suite at the opulent Grace Mayflower Inn, a charming retreat away from the crowds with exquisite spa services.
9. Taste the Californian Flair at Sonoma Alongside Hiking and Michelin-Starred Diners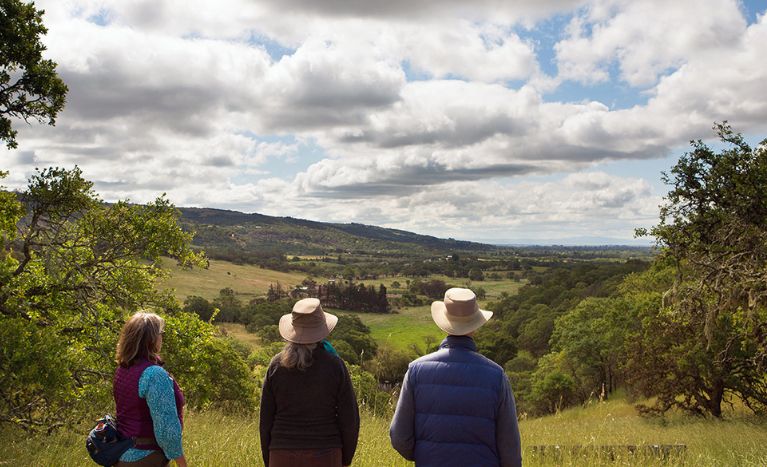 Spend this July 4th holiday with a sip of the nation's best wine as you travel to the picturesque Sonoma Valley in Northern California.
Sonoma, which is more serene than nearby Napa, is the ideal destination for a refined weekend getaway. Sonoma is a low-key oasis that exudes five-star elegance and has everything from taco trucks and Michelin-starred diners to modest B&Bs.
When you're not sipping sauvignon blanc, go hiking among the redwoods, or whale watching off the coast of the Pacific, or relax in a top-notch spa. Everyone can find something here to suit their tastes.
Where to Stay – No other place can compare to the Farmhouse Inn for a taste of casual Californian flair. This romantic paradise is surrounded by vineyard-filled slopes, expertly combining rustic and stylish, making it the ideal getaway for a peaceful long weekend.
When you're not sipping sauvignon blanc, go hiking among the redwoods, whale watching off the coast of the Pacific, or relax in a top-notch spa. Everyone can find something here to suit their tastes.
10. Indulge in the Frills and Thrills at Aspen, Colorado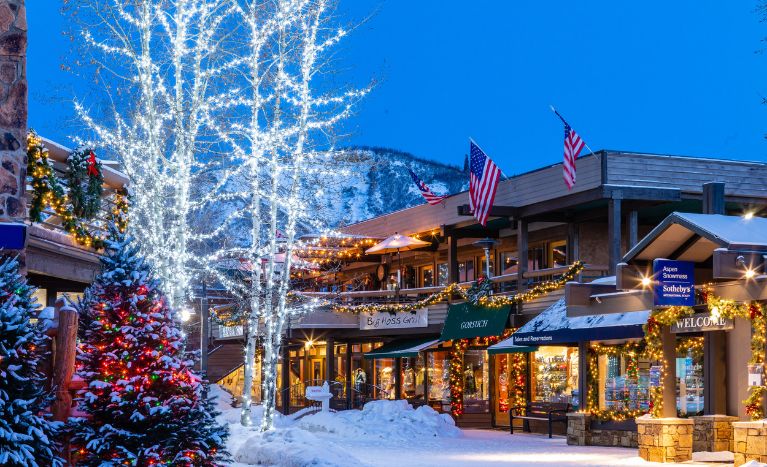 Although Aspen is well-known as a prime ski destination, few people consider visiting this picturesque Colorado getaway during the summer. When the classic diner crowds have left for the evening what remains is something quite different.
Discover the thrills of Aspen this Fourth of July weekend getaway as you engage in a variety of pure outdoor activities, all of which are framed by stunning mountain peaks and breathtaking scenery. There is always something to do here, from bicycling and hiking to paragliding and river rafting.
Aspen itself is home to a thriving arts scene with charming cafes, upscale stores, and fantastic restaurants while you're not exploring the mountains.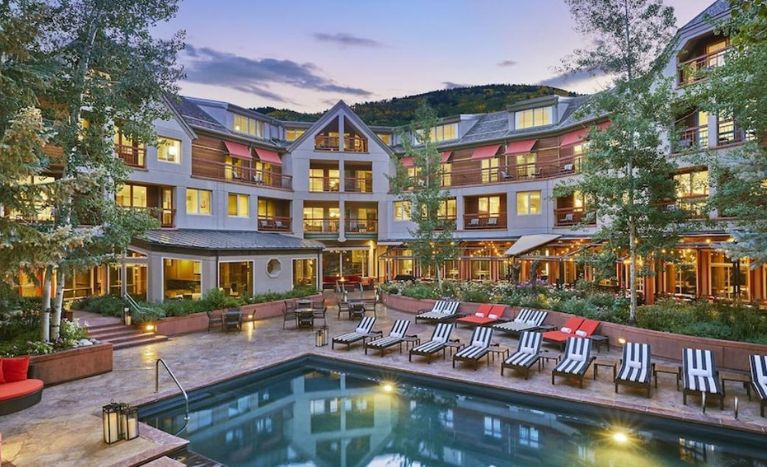 Where to Stay – Make this cosy Little Nell Hotel your home base as you participate in Aspen's famed and historic 4th of July events, which culminate in a fireworks display over the breathtaking mountain backdrop.
11. Dial Nature to Visit Jackson Hole, Wyoming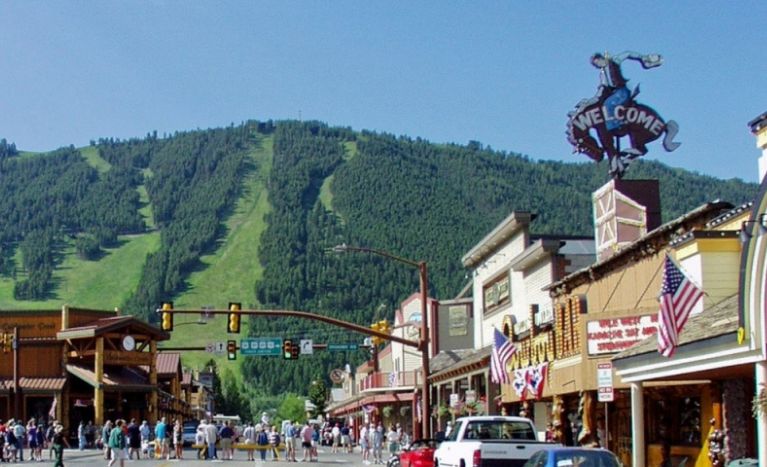 Skip the crowd this Fourth of July weekend getaway and travel to Wyoming instead for a deep dive into nature.
Jackson Hole is the ideal place to put on your hiking boots, toss a line, saddle up your horse, or simply breathe in the fresh mountain air.
It will take you away from modernity and put you in touch with nature.
The Amangani is a picturesque refuge that captures the essence of the American West. It is located in the centre of this vast natural area and offers magnificent views of the surrounding mountains.
Where to Stay – The entire home oozes rough grandeur and is adorned in cowhide, woods, and stone with oak panels, blazing fireplaces, and illuminated patios.
Enjoy delightful seasonal farm-to-table fare in their douglas fir Grill before taking in the outdoor fireworks from the hot pool while looking out over the vast skies and unspoiled landscapes from Amangani's secluded mountain location.
12. Experience the Fireworks at the US-Canada Border at Put-in-Bay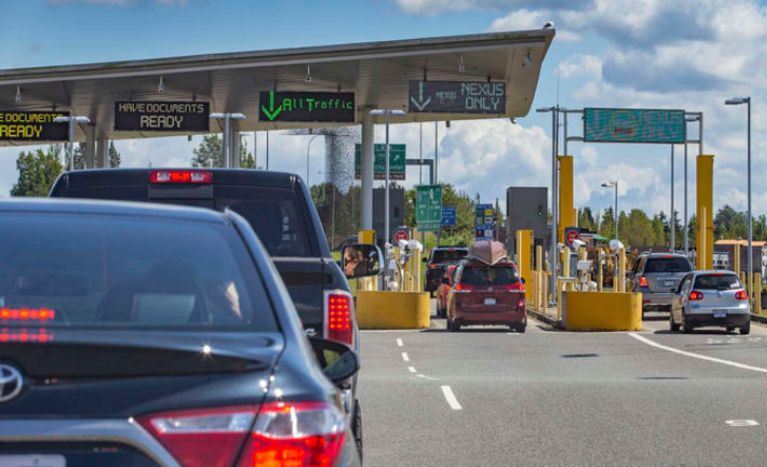 This island in Ohio has a few lovely waterfront cafes, lively pubs, and a range of outdoor pursuits including parasailing and kayaking amidst limestone cliffs.
Viewers can enjoy a free Fourth of July fireworks display and an unobstructed view of the U.S.-Canada border from Perry's Victory and International Peace Memorial, which is located above Lake Erie.
It's the ideal location for anyone looking to spend an exciting night away from the throngs of people found in New York or other large cities.
Where to Stay – Make your 4th of July trip to Put-in-Bay, Ohio, the best one yet with distinctive lodging from Bird's Nest Resort.
It offers a variety of options close to Lake Erie's shoreline, including cost-effective King, Double, or Efficiency rooms.
For larger groups, there are spacious 2 and 3-bedroom cottage rentals as well as double hotel rooms for couples and small families.
13. Take a Visit to Smoky Mountain at Bryson City, North Carolina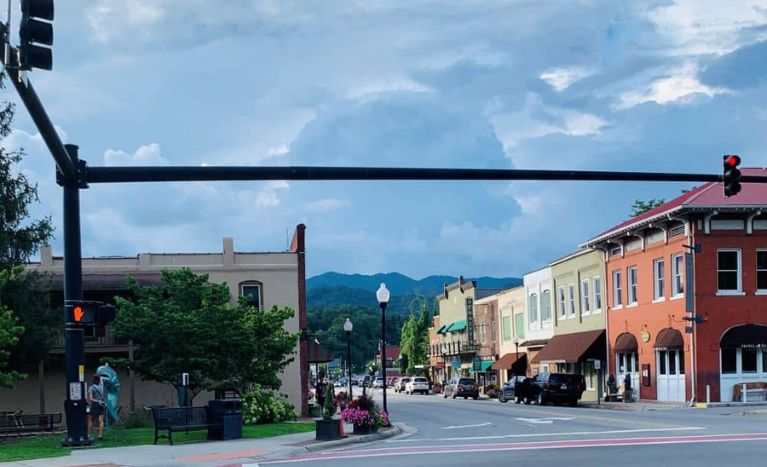 Lonely Planet named this community in the Smoky Mountains one of the best little towns. River rafting, kayaking, mountain biking, paddle boarding, fishing, horseback riding, and zip line are just a few of the outdoor activities available in Bryson City.
This place holds a number of Fourth of July weekend getaways celebrations, such as the Freedom Train Dinner Ride, Freedom Fest, and Fireworks.
Where to Stay – The tiny house movement and the thrill of the great outdoors served as the inspiration for Gorgeous Stays' safari tents and micro cottages.
The individually themed lodgings have all been thoughtfully designed for comfort and distinctiveness. They are a unique mix of cozy and gypsy touch.
Since this is a small retreat, you won't ever feel overrun by visitors. Spend the evening cuddling up by the neighbourhood fire pit, unwinding, and keeping an eye out for shooting stars—or go downtown Bryson City and listen to stars at various music establishments.
14. Feel Patriotic and Forest Vibes Together at Catskills, NY
With a slew of chic new hotel openings this summer, the Catskills' tourism revival is continuing. To name a few, there is Piaule, a modernist spa retreat. You can also book your getaway at Chatwal Lodge, a 100-acre property with Adirondack-style interiors and a sprawling lakefront. Or head to the Eastwind, a luxury accommodation location surrounded by greenery. It's just and a half hours drive from New York City.
Where to Stay – For those wishing to unwind in the woods this summer, Piaule is a go-to getaway. Floor to ceiling, wall-to-wall glass doors allow guests to see their surroundings clearly, and the 24 modular cabins merge into the forest. The yoga studio and the hot and cold plunge pools both have expansive views of the hills, giving the spa a similar indoor-outdoor experience.
Check out: 15 best weekend getaways from NYC
15. For Impressive Fireworks Visit the New Castle, Pennsylvania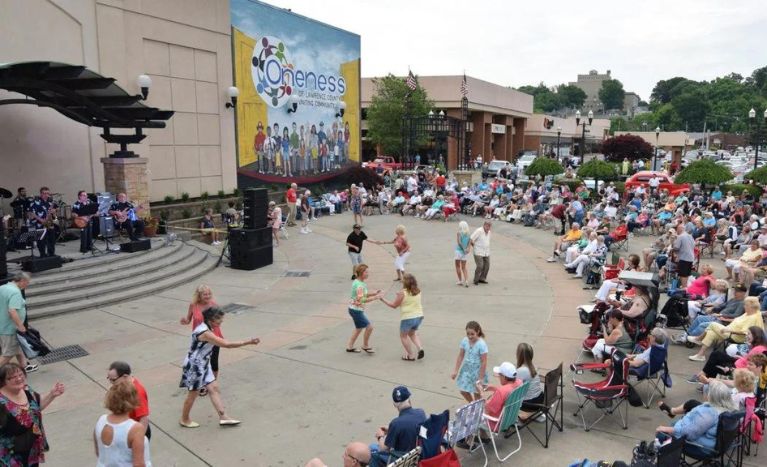 Although New Castle may not be as well-known as Philadelphia, a popular tourist destination in Pennsylvania, it can still lay claim to being the "fireworks capital of America".
It is due to its location of two of the largest fireworks producers in the world, Pyrotecnico and Zambelli Fireworks Internationale.
It also hosts a spectacular annual Fourth of July display.
Where to Stay – Additionally, The Jacqueline House has all the frills required for a memorable 4th of July vacations. Take a plunge in our outdoor pool, indulge in one of the many spa treatments, or just stroll through the nearby countryside.
The Fourth of July weekend getaways is an ideal justification for a family vacation and destination exploration. The aforementioned is a list of vacation possibilities that will please any type of traveller, whether your group likes the great outdoors or prefers the bustle of a city. What unifies them all most strongly? Obviously, fireworks displays! Have a safe and joyous Fourth of July and take a look at the selections that suit your travel.