It's understandable why summer vacationers in the Northeast consider Nantucket to be such a dream location.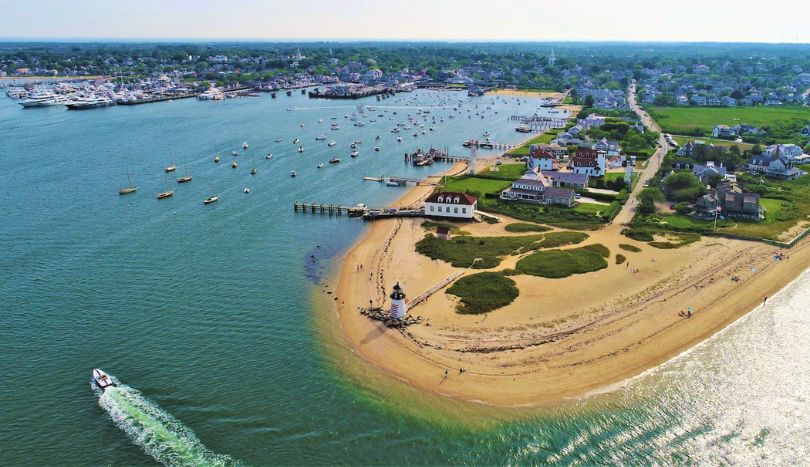 This lovely island is a sanctuary for weekend getaways from major cities like Boston and New York. It has everything you could desire for an action-packed yet tranquil seaside vacation.
There are so many wonderful things to do in Nantucket – tour museums, do drift shopping, sunbathe on the many lovely beaches, and more.
This lovely area is sheltered by the shimmering Nantucket Sound and is located about 30 miles off the south shore of Cape Cod. This well-preserved island shows its maritime history while delighting guests with contemporary conveniences and wonderful fresh meals.
Visitors will find an abundance of sandy beaches and over 80 miles of shoreline to explore. Even the remotest parts of this tiny island are easily accessible due to its size and attractiveness. Visitors will quickly get used to seeing the nickname "ACK" on everything from license plates to T-shirts and Instagram hashtags. The abbreviation refers to the airport on the island.
Nantucket has only 10,000 year-round residents, and its small-town charm is one of its most appealing aspects. However, during the summer, the population increases to 50,000, making insider knowledge crucial to enjoying this slice of heaven. Book in advance, is our best recommendation!
With so many historic, cultural, outdoor, and gastronomic delights to choose from, it might be difficult to know where to begin. Use our list of top attractions and things to do in Nantucket MA
1. Enjoy the Laid-Back Vibes at Nantucket Beaches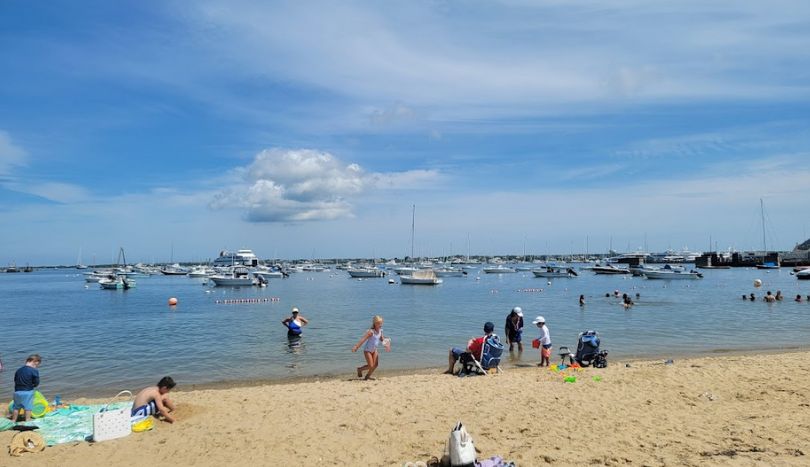 The beaches on this island paradise are one of its main Nantucket attractions. It's 82 miles of coastline offer a wide range of recreational options.
There is sand and waves for everyone, whether you are a surfer trying to hang ten or a family searching for a safe spot for the kids to play.
Family vacationers should visit Children's Beach, which is on the North Shore. It's close to town, and the water is tranquil, making it an ideal introduction to the ocean for those just getting their feet wet. The town organizes family-friendly activities for children, such as yoga and live music.
Due to the lack of lifeguards, activities, and occasionally difficult waves in Nobadeer, it is more suited to teenagers and adults. The major draw of this location is the ability to put your car into 4WD and go off-road on the beach.
Siasconst's laid-back vibe is a welcome reprieve from some of the more congested beaches. It has stunning sunrises and is one of the locations on the island where seals are frequently sighted.
2. Jethro Coffin House Transports You Back in Time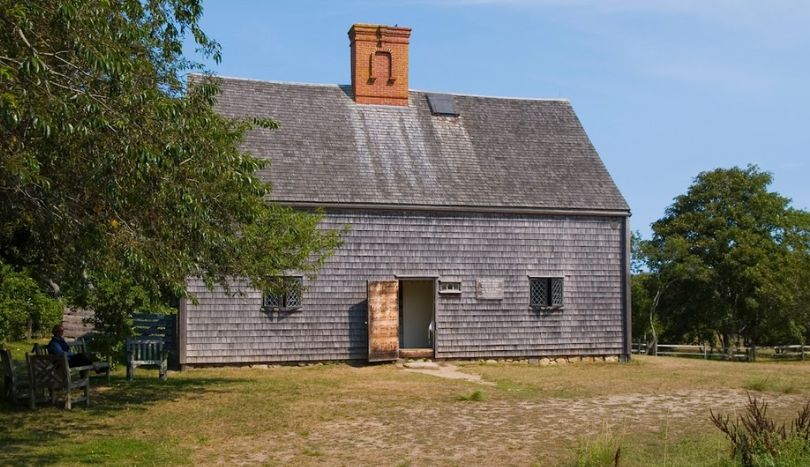 This saltbox-style building, built in 1686, offers visitors a look at the lifestyle of some of the island's earliest English settlers.
The 16th century Jethro Coffin House is believed to have been a wedding gift for Jethro and Mary Coffin. The precise date of construction is unknown.
The Paddock family lived at The Oldest House for four generations, while Mary and Jethro Coffin may have been its most famous residents.
The Jethro Coffin House received national historic landmark classification in 1968 as a result of its historical significance. Today this is one of the best places to visit in Nantucket.
Visitors love to hang out in the kitchen garden behind the house.
3. Go Surfing!
Nantucket may not have the same swells as world-class surfing destinations like Australia or Hawaii, but it is still an excellent spot to learn to surf, especially for beginners.
You can head to the North Shore beach, where stand-up paddleboarding will likely be the activity of the day in calmer waters, and is among the fun things to do in Nantucket this weekend.
More daring surfers can venture to the South Shore, which has stronger swells and a clean bottom, eliminating the need to worry about scratches and wounds from the ocean floor.
There are some excellent surf schools on the island, including Nantucket Island Surf School and ACK Surf School.
4. Marvel at the Architecture!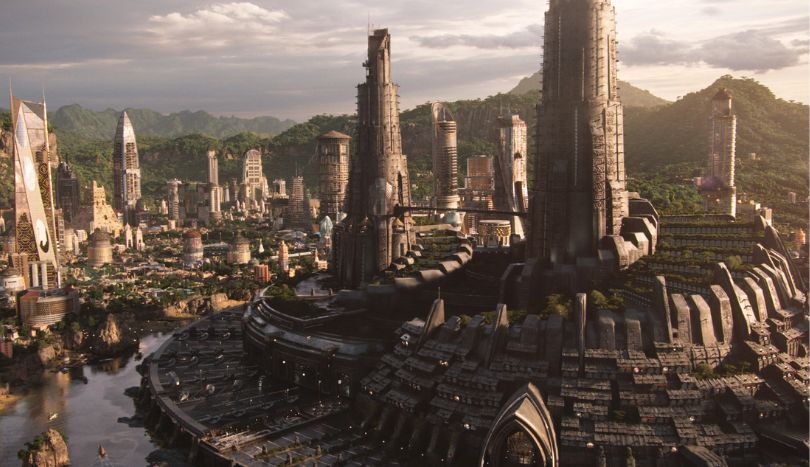 The residences on Nantucket are among its most attractive features, and taking a stroll to marvel at these 18th century mansions is one of the top things to do in Nantucket.
Nantucket was meticulously planned by developers to create an affluent, managed community; as a result, many of the historic mansions share a similar design and character.
You can't help but love the charming cottages and straightforward Federal buildings all across town. The city boasts over 800 pre-Civil War mansions on the island that have undergone meticulous restoration.
If you visit during the peak summer months of July and August, the entire island will be in flower. The meticulous landscaping is filled to the brim with color, hydrangeas in plenty, and curved rose trellis. It gives an impression that everyone is either a great gardener or respects mother nature.
5. There are Numerous Photo Ops at Great Point Lighthouse
Going off-road and risking a 4WD adventure in the sand is one of the great thrills of a Nantucket summer.
Although it's not for the weak of heart You need to deep breathe a little and tire the release, and you'll become a pro. Once you did, we bet this would be one of the fun things to do in Nantucket.
Take the Coskata-Coatue Wildlife Refuge to go to Great Point Lighthouse. The 16 miles of paths lead to Great Point, a popular location for shore fishing, with breathtaking vistas along the way. Photographers will adore the isolated sanctuary.
6. Play a Round of Golf at Miacomet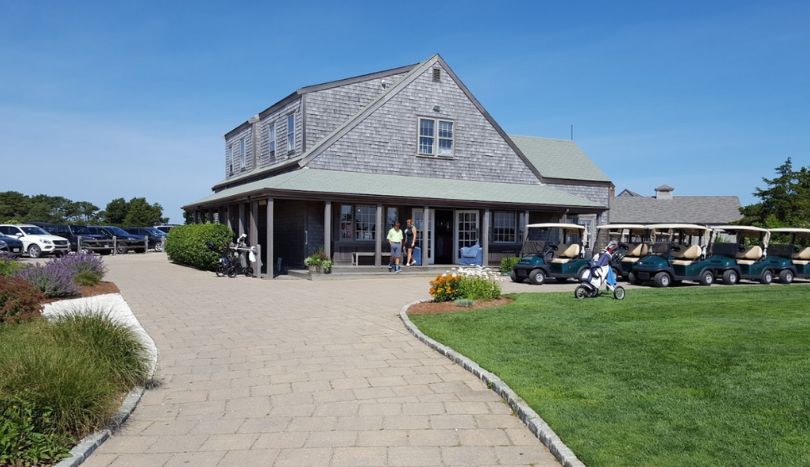 Miacomet Golf Club has been a popular destination for both locals and tourists over the course of the past 50 years. It features 18 holes of public golf on the island thanks to an extension made in 2003.
It is located just three miles from downtown Nantucket Massachusetts and a mile away from the stunning views of the shore.
With greens ranging in size from 3,000 to 6,000 square feet. The course is "playable" and difficult, ideal for those seeking a little more competitiveness. Its lawans are of a fairly good size.
7. Enjoy the View from Sankaty Head Lighthouse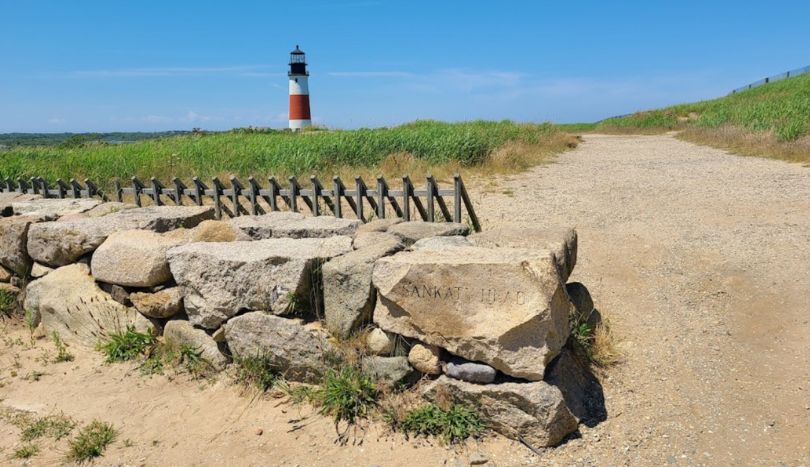 This lighthouse is positioned at the farthest eastern point, on the outskirts of the lovely community of Siasconset, and is counted as top places in Nantucket to explore.
It was the first lighthouse in the United States to get the Fresnel Lens. If you're lucky enough to visit during one of its semi-annual climbs, you can catch a 360 degree view of the entire town.
Do not miss the captivating sunsets from here.
In any case, it's a picturesque spot to explore and get a fantastic perspective of the Gray Lady's cliffs.
While admiring its masterpiece, keep in mind that it was recently moved 400 feet in order to prevent it from colliding with the water. Such is the devotion of Nantucketers to maintaining their glorious past.
8. Explore the Marina
Cruises around the harbor are the ideal afternoon pastime because Nantucket offers some of the nicest sunsets in the world.
Depending on your preferences, you can choose from small tug boats, roomier whale viewing tours, and stylish sailboats.
The sightseeing ice cream boat, where everyone receives a free ice cream cone, is a great family-friendly thing to do in Nantucket.
One of the tug boats also features cocktails and charcuterie. It's a 2-hours ride that passes Brant Point Lighthouse and a picturesque cruise along the waterfront.
Best of all, you may suit yourself with champagne, beers, martinis and even some lemonade cocktails. Not to mention the seafood appetizers. This is where you can enjoy a sunset dining with oysters on your plate.
9. Shop Organic at Bartlett's Farm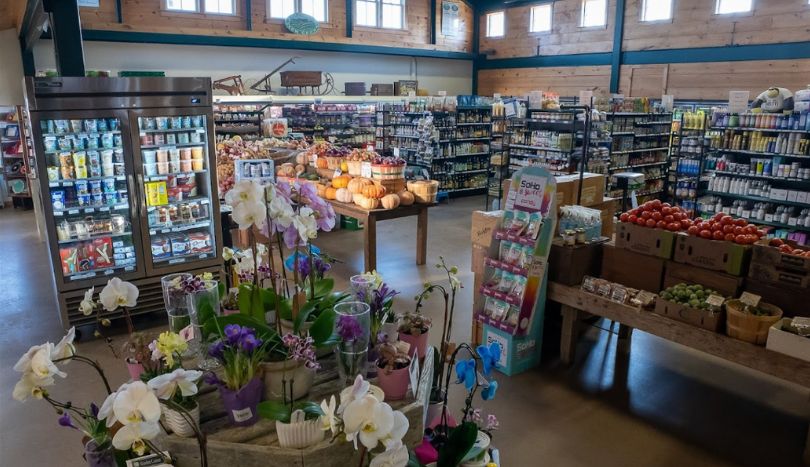 No trip to Nantucket is complete without a stop at Bartlett's Farm. This historic market showcases the island's oldest and largest agricultural produce.
The Bartlett family has owned the land for seven generations, and each has been successful in producing the tastiest fruits and vegetables.
Along with the locally grown produce, they also provide all the fixings for a beach picnic, one of the nicest things to do in Nantucket while visiting this place. Their tomatoes are legendary and can be found on the menus of numerous restaurants.
The Bartletts can also be found on Main Street in town, selling fresh produce out of their antique truck.
10. Tour the Whaling Museum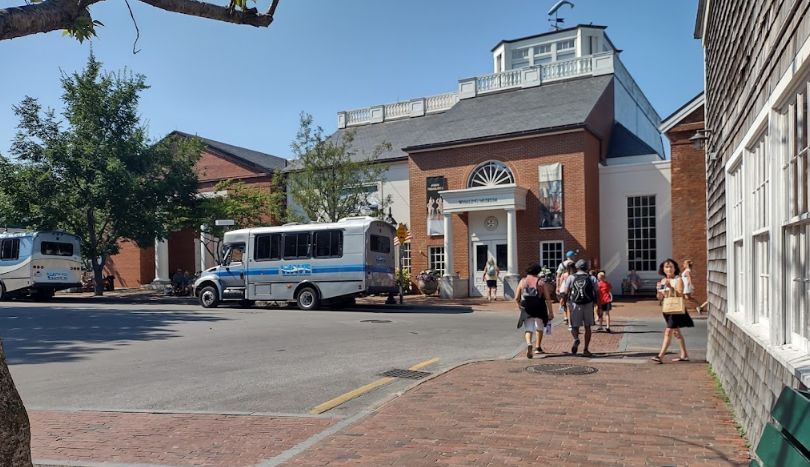 The Whaling Museum is open everyday from April to December. It allows visitors to reconnect with the island's past and serves as an international whaling hubspot.
The Nantucket Historical Society operates it, and Andrew Harper named it one of the top places to see in Nantucket before you die.
A 46-foot-long sperm whale dangling from the ceiling is just one of the exhibitions that can be seen in the new, expanded exhibit space. It features 11 other galleries and thousands of artifacts.
The interactive exhibitions are popular with kids. Tucker's Roof Walk offers breathtaking views of Nantucket Harbor.
11. Observe the Old Mill Grinding Corn
The famous Old Mill is regarded as the "oldest operating mill in the country." This 17th century Windmill has become a cultural landmark and one of the top Nantucket attractions.
It offers an interesting historical lesson that you'll learn during your visit.
The brainchild behind this windmill was a local sailor named Nathan Wilbur who took inspiration from the Dutch Windmills.
In 1828, it was sold as "firewood" for $20 to Jared Gardner. Instead, this woodworker repaired the mill and added a corn-grinding mechanism.
Visitors can still observe the mill in operation today, grinding maize at specific times of the day. For additional information, see their website.
12. See if You Can Spot a Seal at the Coskata-Coatue Wildlife Refuge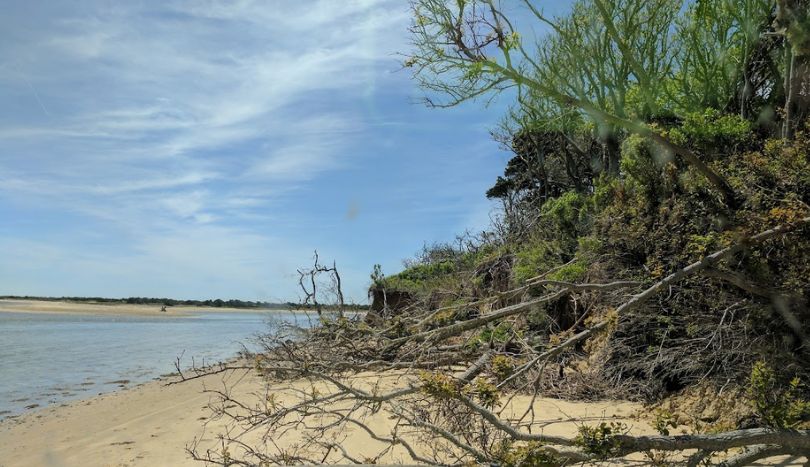 What to do in Nantucket to get close to nature? Head to the Coskata-Coatue Wildlife Refuge which has a total area of over 1,100 acres. This peculiar location is about as rugged and secluded as it gets on Nantucket.
The refuge is surrounded by maritime sand dunes, beach turf, a steppe of red pines, beach plum, and a maritime hardwood forest.
It consists of two peninsulas that resemble two fingers that run north, with the Atlantic Ocean on one side and Nantucket Sound on the other.
You may find the region's most distinctive animals in these wild and beautiful woodlands, which is why most people come here.
You can spot Harbor and gray seals sunbathing on the beach, deers grazing the woodland, ospreys soaring high above, and horseshoe crabs surpassing your feet.
This is also where you'll discover the Great Point Lighthouse and some of Nanutcket's most beautiful beaches.
13. At Brant Point Lighthouse, Keep an EYE Out for Yachts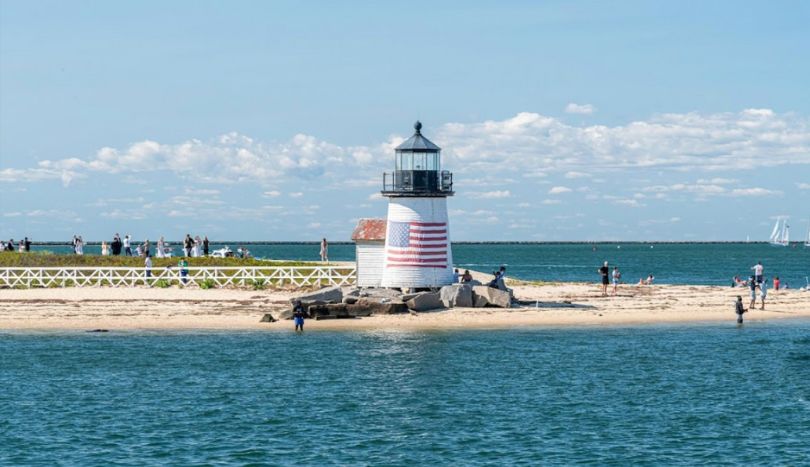 This antique lighthouse is a must-see on Nantucket. The Brant Point Lighthouse was built in 1746 and is now owned by the US Coast Guard, and has been guiding ships for generations.
The grounds of the lighthouse, which isn't accessible to the general public but offers sweeping views of the harbor. It is a great place to relax. It also allows visitors to experience life in a lighthouse.
Visitors leaving the island by ferry drop a coin overboard as they approach the point. It ensures that they will return to this enchanted island one day.
14. Explore the Nantucket Shipwreck and Lifesaving Museum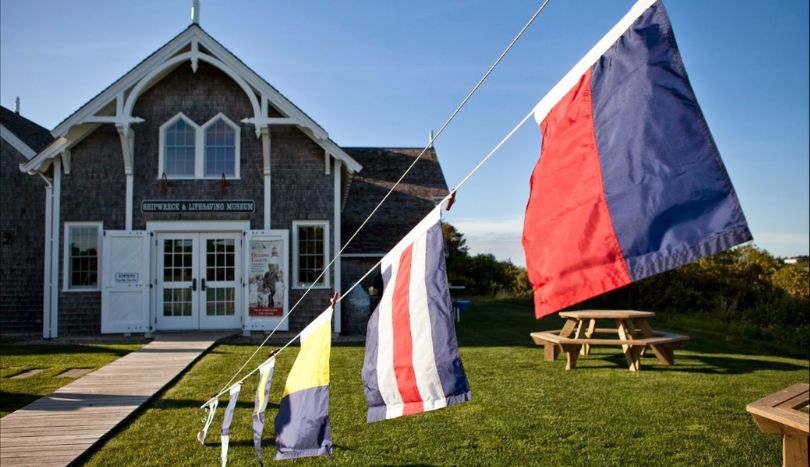 The Nantucket Shipwreck & Lifesaving Museum is only open during the summers, and is one of the best places in Nantucket for history lovers.
Guests are welcome to visit the beautiful gardens, which offer stunning views from the edge of Folger's Marsh, all year. You can host a picnic here, and have a wonderful time with your family and loved ones.
This museum highlights the rich history of the Nantucket maritime industry.
It pays tribute to the islanders who risked their lives to help victims of shipwrecks. It also features displays such as quarterboard collections, a lighthouse lens, and lifesaving artifacts.
15. Take a Stroll through Sanford Farm & Ram Pasture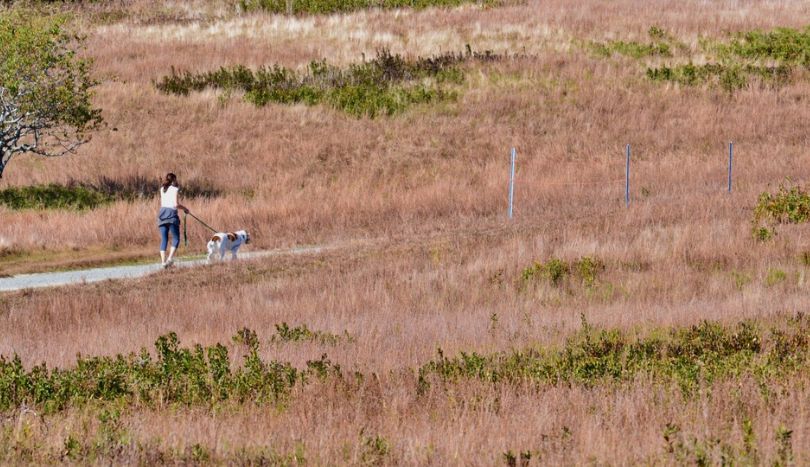 The 780 acres that comprise Sanford Farm is renowned for their miles and miles of gorgeous paths, thus making it one of the top things to do in Nantucket among bikers, hikers, and other outdoor lovers.
This pastoral setting winds through farms, woodlands, and lakes, with stunning ocean views right at its border. This is an excellent location for imagining the island's past and appreciating the efforts being made to preserve green areas.
16. The Nantucket Atheneum is a Great Place to Read a Book and Learn About this Quaint Town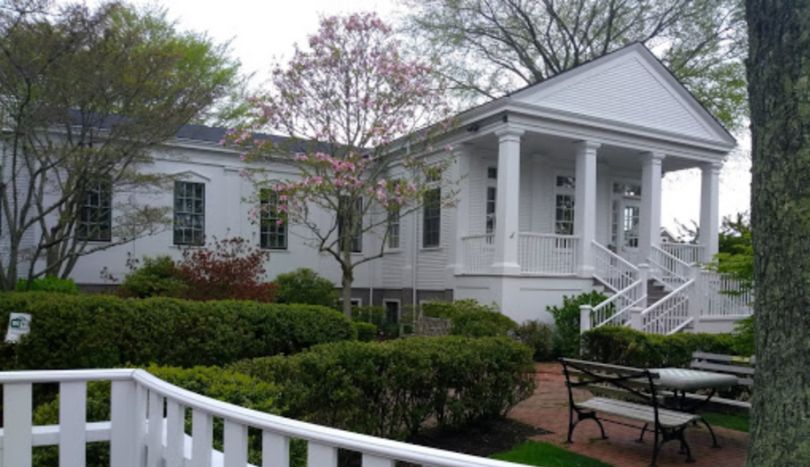 If you think going to the library is dull, you haven't gone to the Nantucket Atheneum. Located in Nantucket, this austere structure is a free public library that first opened its doors in 1847.
The structure itself is a major attraction and is among the best things to do in Nantucket. This magnificent Grecian structure was added to the National Register of Historic Places in 1966 and is difficult to overlook. It's fun to walk between its majestic columns.
Of course, there are rows and rows of books inside. The library provides free access to approximately 1.6 million books. There are DVDs and CDs at your disposal too. Each year, they also conduct more than 1,300 cultural and educational events.
A paradise for families, the Atheneum provides a wide range of kid-friendly activities in Nantucket to keep little ones entertained. Activities include book clubs, dance recitals, miniature competitions, and many among others.
The Nantucket Atheneum was founded in 1834 by the merger of several local library societies. It was used as a library and a conference venue back then.
17. Take a Walk along the 'Sconset Bluff Walk'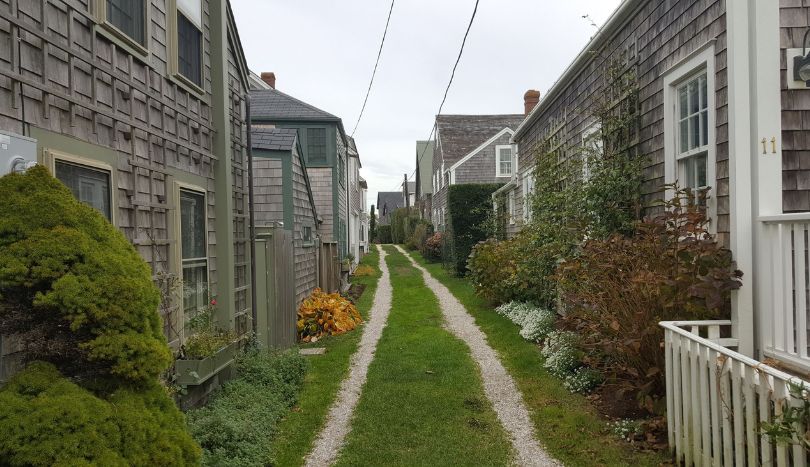 Make "Sconset Bluff Walk" your must do in Nantucket for morning or evening strolls if you plan to stay in town for a while.
The adorable path is composed of white seashells that traverse around the village and the quaint home of the area.
The gray shingled residences that flank Sconset Bluff Walk are stunning. It is adorned with ivy-wrapped walls, circular balustrades, and chrysanthemums everywhere.
Sconset Beach is also nearby, as is Sconset Market, a great local produce market where you can pick up some hamburgers, organic granola, and croissants for a snack.
Heads up to the walkway alongside 21 Front Street to enjoy all the beautiful cottages. The Sconset Bluff Walk goes all the way to Sankaty Lighthouse. The entire trail is breathtaking! It's a great spot to watch the sunset with stunning views of the sea and heathlands.
18. Enjoy a Whale of Appetizer for Some Delicious Seafood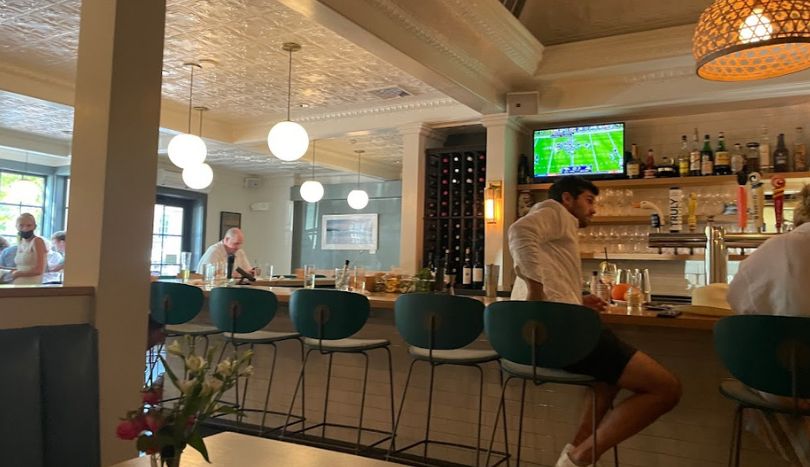 Nantucket is not just about the lobster feast but plenty of seafood cuisines your taste buds need to relish on!
From cracking your own oyster to clam bakes and fresh shrimps, there's lots and lots you can vouch on!
The popular seafood restaurants in town are also some of the top places to visit in Nantucket. Visit Cru for seafood with an ocean view. The Brant Point Grill offers the surf and turf activities alongside the craving seafood appetizers. You can also try filling fried seafood cuisines at the Sayle's. If you want to try something innovative, go for fish sandwiches at Straight Wharf Fish Store.
Best Places to Eat in Nantucket MA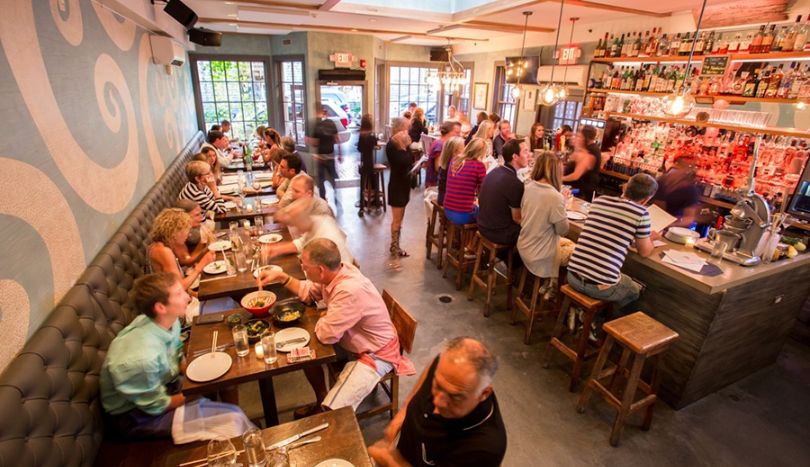 Summer residents and visitors know Nantucket as an exceptional culinary destination, with even more fine dining options. There are always fresh items, dishes, and locations to try in addition to the neighborhood's beloved establishments. Here is our list of the top eateries in this tiny corner of heaven for breakfast, lunch, dinner, and everything in between.
Sister Ships – Sister Ship at Faraway Nantucket, which joined the island's top elitist eateries, is a epicenter of great taste on Center Street. All of the items on the Mediterranean-inspired menu at the farm-to-table restaurant are derived from local Nantucket growers and suppliers. Try the Faraway Mermaid cocktail from last summer.
Address – 29 Center St, Nantucket, MA 02554
The Nautilus – There's a reason this cozy restaurant consistently has a line out the door during prime time. Thanks to its inventive Asian-inspired sushi, including blue crab pad thai or fried east coast fajitas. It's already a popular hangout on Nantucket. Plan your reservations well in advance.
Address – 12 Cambridge St, Nantucket, MA 02554
or, The Whale – This modest Main Street location opens up to a large outdoor terrace and bar, making it ideal for post-cruising or beaching snacks. There are also more substantial table feasts for larger groups. You must try the locally caught, whole black bass served with chips and salsas.
Address – 38 Main St, Nantucket, MA 02554
The Beet – There is something for everyone at this popular counter-service café with a global flair in the center of Nantucket town. Chef Felino Samson's Filipino heritage and love of travels can be found in this restaurant. The menu features Latin and Asian-inspired flavors, which include a Korean BBQ flatbread that is always on the menu. There are some nutritious options like warm millet platters, filling vegan salads, salmon stir, and a traditional chicken burger.
Address – 9 S Water St, Nantucket, MA 02554
Best Places to Stay in Nantucket MA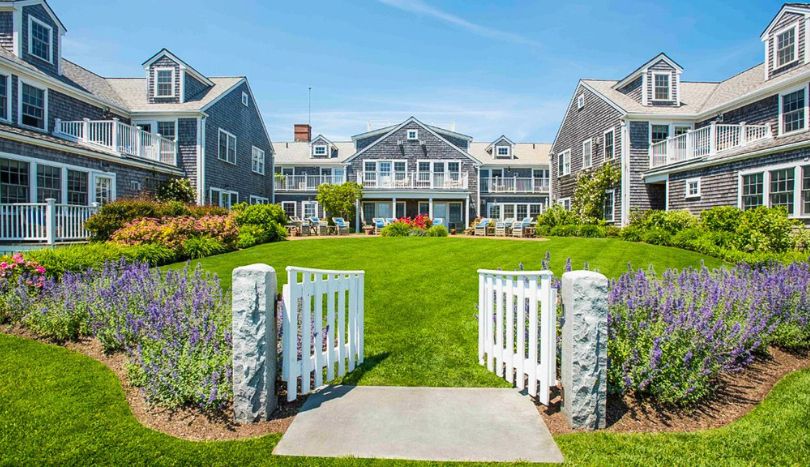 The 50 square miles that make up this sandy beach will allow tourists to enjoy the sounds of the ocean all day long regardless of where they choose to stay. The town features rose-covered, gray-shingled cottages and humble shell rural roads. See our list of the top hotels in Nantucket for suggestions on where to stay.
The Wauwinet – Recently, the guest rooms and bathrooms at this hotel underwent upgrades. The property's charm has remained loyal to its origins, despite the addition of luxurious modern furnishings. Luxury rooms and cottages are available to guests. Pratesi sheets, fresh wildflowers, and other unique details are all included in both of them, making visitors feel genuinely at home. A tour aboard a luxurious Hinckley yacht is a unique way to visit the island and can be booked for a cost.
Address – 120 Wauwinet Rd, Nantucket, MA 02584
Phone number – +1-800-426-8718
The White Elephant – One of the most well-known on the island is perhaps The White Elephant. With all the amenities of a 5-star hotel, this resort is a historic waterfront property. It provides concierge services, shuttles to the beach and ferries, as well as thoughtful extras like L'Occitane products and opulent beds.
Address – 50 Easton St, Nantucket, MA 02554
Phone number – +1 800-445-6574
Union St. Inn – This renowned hotel is situated in the heart of the old town. Its charming exterior and wonderful interior are both reminiscent of traditional Nantucket architecture. The rooms have a variety of facilities and are decorated in a pattern and pastel blend that is complemented by original artwork. Each of the 12 guest rooms is unique, adding to the hotel's own personality. Breakfast is complimentary.
Address – 7 Union St, Nantucket, MA 02554
Phone number – +1 508-228-9222
The Nantucket Hotel & Resort – The Nantucket Hotel & Resort is an excellent alternative for families. Their acclaimed children's camp will occupy the young ones for hours with fun island amenities. Best of all, they have evening hours, allowing Mom and Dad to enjoy an evening out at one of the many fantastic restaurants. On top of that, the beach offers family-friendly activities.
Address – 77 Easton Street, Nantucket, Massachusetts
Phone number – +1-508-310-1734
In the End
Nantucket is a great place to visit when you want to get away, rejuvenate and just relax. Whether you have 3 days or 10 days, a vacation in Nantucket has plenty of highlights that every visitor should experience. Use this ultimate list of things to do in Nantucket MA, whether it's for business or for pleasure, and you won't be disappointed.
From historic sites to culinary delights, there are many wonderful things to do in Nantucket. Even if you only have a day or two to spend here, you're sure to find something that will give you a taste of this amazing island.