Located about 125 kilometers from mainland Africa and more than 1000 kilometers from mainland of Spain, Lanzarote is one of the Spanish Canary Islands. Around 140,000 people are living permanently on the island, while the tourist industry is the principal source of income and farming is the sole other industry.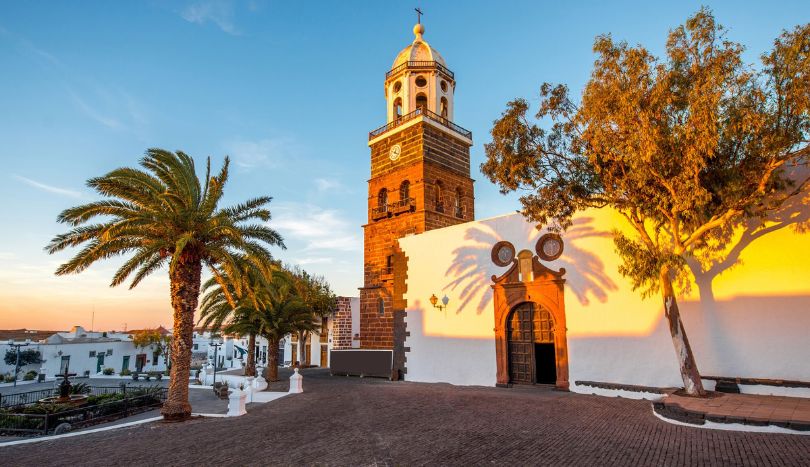 The ash-laden grounds offer diverse things to do in Lanzarote. Although Lanzarote's volcanic topography may not be particularly appealing, the island's warm year-round temperature attracts millions of visitors each year. Plan your next vacation to this Canary Island to escape your mundane life.
What To Do in Lanzarote?
Volcanic eruptions on the island generated a lunar-like environment with several significant geological formations. Lanzarote has seven municipalities, which together offer the ideal setting for a vacation on the island.
Explore the busy capital atmosphere in Arrecifes, Teguise's heritage and tradition, Yaiza's volcanic nature and crimson hues, Tinajo's enchantment, Hara's pastoral essence, Tas's serenity, and the innocence of San Bartolome.
1. Spot All the Active Volcanoes in Timanfaya National Park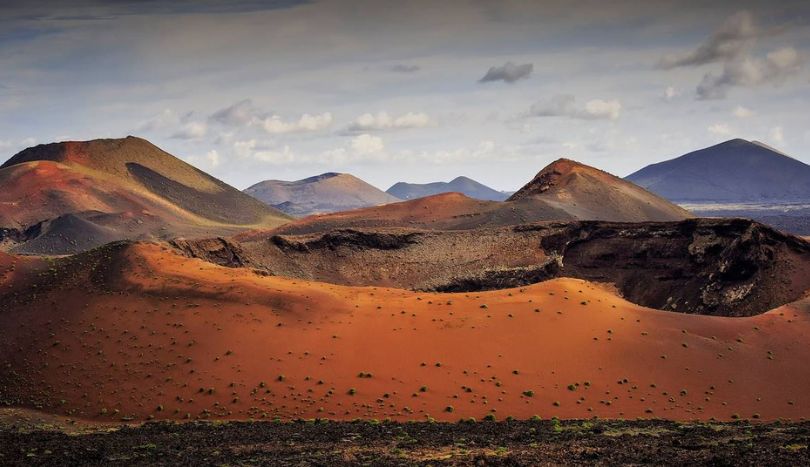 Among the finest Lanzarote attractions for adventure seekers is exploring the volcanic scenery of Timanfaya National Park. The Timanfaya volcano is located in the middle of Parque Nacional de Timanfaya, and there are various ways to get to the volcano itself, and you may trek all the way to the top.
Numerous local businesses provide guided hiking trips that take you through the nicest and most picturesque trails while the guides educate you about the volcano. Although bus excursions are also an option for those seeking a more comfortable journey, camel rides are a distinctive option to reach the peak.
2. Young Ones love Charco De Los Clicos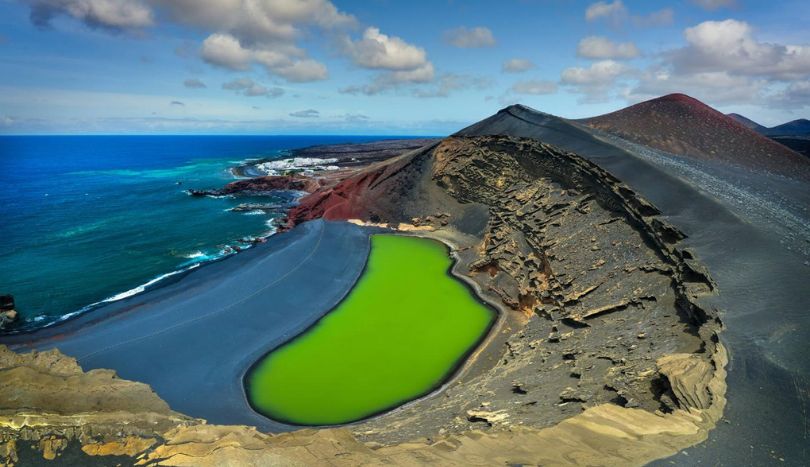 Undoubtedly, one of the best activities in Lanzarote is taking a trip to the volcanic lake of El Charco De Los Caicos to witness remarkable scenery. The vibrant green waters of Charco De Los Caicos is form by the algae that inhabit the crater's floor of a long-extinct volcano.
The brilliant color stands out against the typically bright blue skies, the dark sands of El Golfo beach, and the surrounding orange and black volcanic rocks. This exotic natural sight is a haven for photographers and makes El Charco De Los Clicos an attractive spot.
3. Admire the Marvelous Mirador Del Rio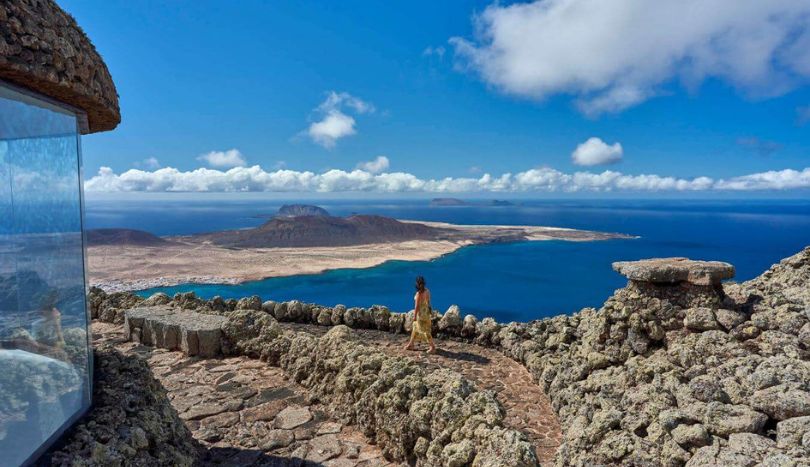 Admiring the architecture at Mirador del Rio is one of the favorite fun things to do in Lanzarote. Lovers of history and design appreciate the island for its magnificent architecture. Cesar Manrique, an artist who was born in Lanzarote, is well known for his stunning architecture of Mirador del Rio.
The island of La Graciosa, Parque Natural del Archipiélago Chinijo, and the vicinity of Risco de Famara are all visible from Mirador del Rio. The property was at former military fortification from the late nineteenth century. The interior's walls are curved, and windows have been strategically positioned to provide guests with the best views of the surrounding scenery.
4. Catch the Sight of White Crabs at Jameos Del Agua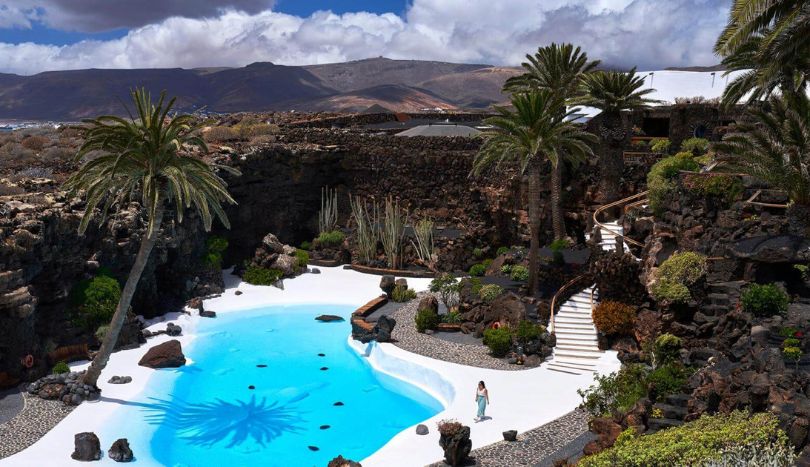 A tour inside Jameos del Agua makes it evident why seeing this sight is a Lanzarote attraction. You shouldn't miss this place when visiting Lanzarote. Jameos del Agua is also another magnificent masterpiece by Cesar Manrique. This special spot is surround by dense, luxuriant ferns that local songbird species visit.
Tall palm trees provide pockets of shade among man-made ponds constructed of brilliant white stone filled with azure water. Descending lower the lava tube, tourists pass across vegetation that is natural in the volcanic environment. A tiny lagoon within the lava tube has lots of blind white crabs, another island-specific endangered species.
5. Book your Tickets for Jardin De Cactus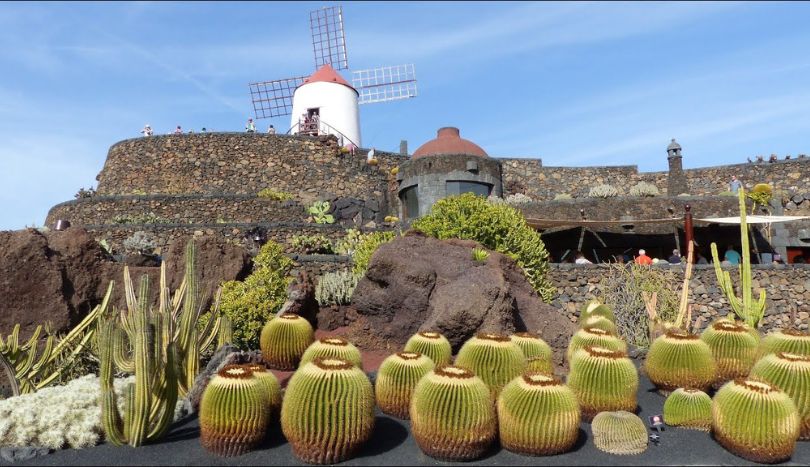 Several of the most fascinating things to do in Lanzarote are to visit the Jardin de Cactus to view the many varieties of cacti. Cesar Manrique's penultimate major creation, Jardin de Cactus, is a stunning garden full of cacti from Lanzarote and a nearby area that he created from an ancient quarry.
The greatest prickly pear plantation on the island encircles the garden. Over 4500 cacti from more than 450 different species are here. In addition to a plant store that specializes in cacti, Jardin de Cactus features a modest restaurant offering regional specialties.
6. Nothing can Beat a Day at Cueva De Los Verdes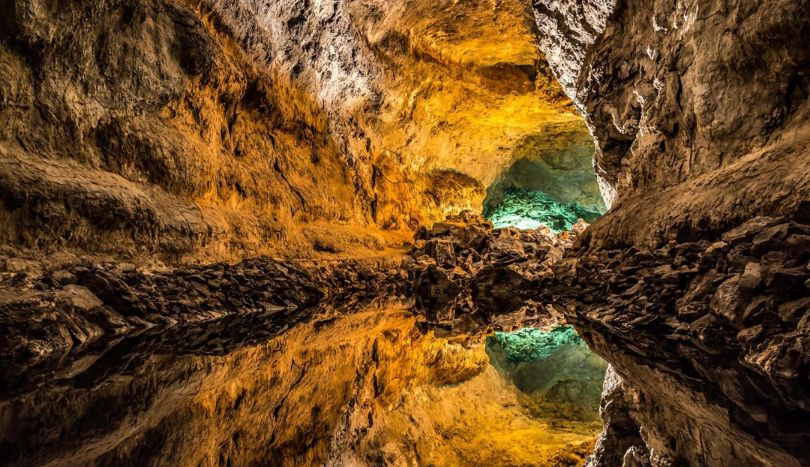 In the Cueva de Los Verdes lava tube, a reflection of the cave may be visible as an optical illusion. The La Corona Volcano formed one of the longest volcanic caverns, Cueva de Los Verdes.
It is home to at least 16 lava caverns along its length, and Cueva de Los Verdes' corridors are almost 6 km long. The ocean has always been accessible through underground passageways.
The "Tunnel of Atlantis" links Jameos del Agua and Cueva de Los Verdes to the ocean across a 1.5 km underwater passage. Tours of the tunnel take guests inside several of its smaller lava caverns, one of which is on of the top destination for musical performances.
7. Dive to See the Underwater Sculptures of Museo Atlántico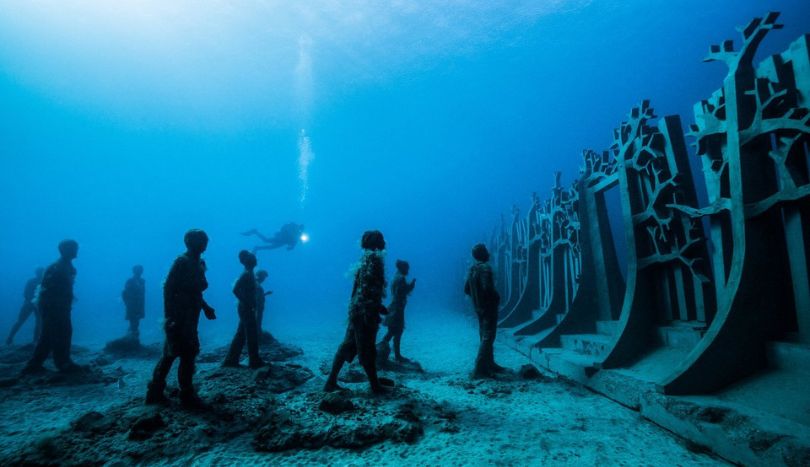 The Museo Atlántico in Playa Blanca remains the first underwater-type museum located in Europe and is among the top things to do in Lanzarote. The stunning sculptures of Jason deCaires Taylor are under water. There are ten separate groups of sculptures at the Museo Atlántico, which is look like a big man-made reef.
The Rubicon is a collection of 35 people moving in the direction of a wall. The well-known Raft of Lampedusa, which alludes to the European migration crisis, is also visible. Numerous sculptures that are partially human and partially cactus reflect the harmonious coexistence of nature and man.
8. Enjoy the Sunset at Mirador De Haria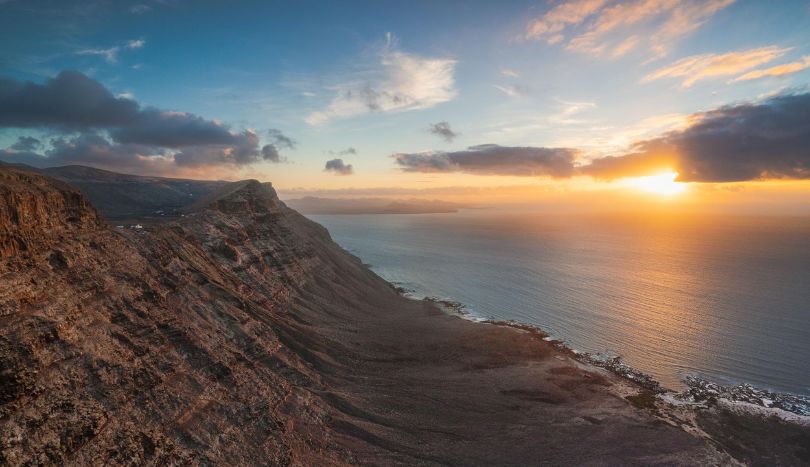 The Mirador de Haria, a Lanzarote attraction in the north, is another breathtaking vantage point on the island. It was recently renovated into a tourist destination and environmental area. The long-vacant land was renovated into a breathtaking spot that provides the greatest panoramas over Haria and the rest of the region.
A tourist center offers insights into the neighborhood, its indigenous flora and wildlife, the architecture, and the city's history to further promote the site. There are enough things to do in Lanzarote to keep tourists hooked.
9. Dive into the Natural Pools of Los Charcones
Los Charcones is a Lanzarote's treasure. These natural swimming pools occur in a cluster of coves near the Pechiguera Lighthouse. The depths of the pools vary, including some deep enough for freediving. Other water Lanzarote activities at these pools include kayaking and paddling.
The region is quite peaceful, which makes it ideal for relaxing far away from the larger beaches. It is best to head to these natural pools in the morning to occupy the best spot. There are neighborhood restaurants that provide guests with local specialties and are ideal for fast lunch breaks.
10. Take your kids to Fundacion de Cesar Manrique
The César Manrique Foundation is housed in Taro de Tache, which is situated at the heart of Lanzarote. This structure, constructed from five volcanic bubbles that have been turned into rooms, is therefore an illustration of the artist's unique architecture. It is definitely a prominent Lanzarote place to visit.
The tourists will be able to better comprehend how he reshaped Lanzarote. Visitors may examine both the author's emblematic works, among the most significant in the Canary Islands, as well as an exhibition of modern art from his private collection.
11. Cursing at Papagayo Beaches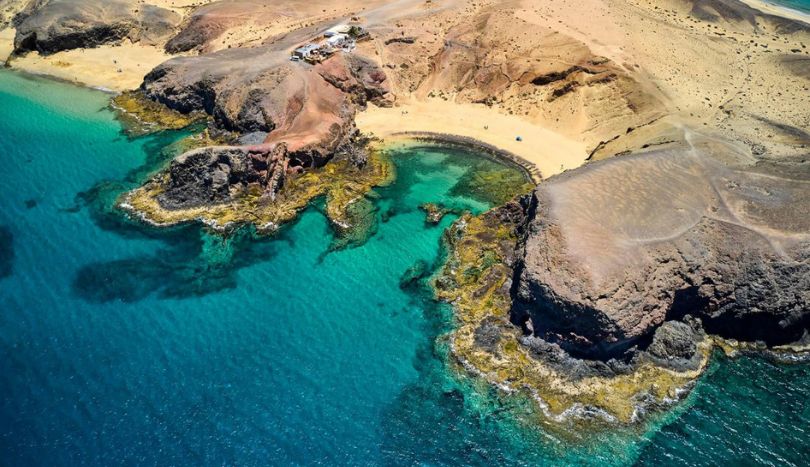 The Papagayo Beaches are the crown jewels of activities in Lanzarote. The shimmery sand adds color contrast to its waters. It is without a doubt the most desired swimming place on the island. There are over two kilometers of beaches like Playa Mujeres, Puerto Muelas, El Pozo Caleta del Congrio, and Papagayo.
You will be able to observe the stunning southeast coast of the island in all its enormity, in addition to the sensation of opulence, independence, and leisure. A really picturesque stretch of coast that can only be seen from the water due to its difficult access.
12. Unveil the History of Teguise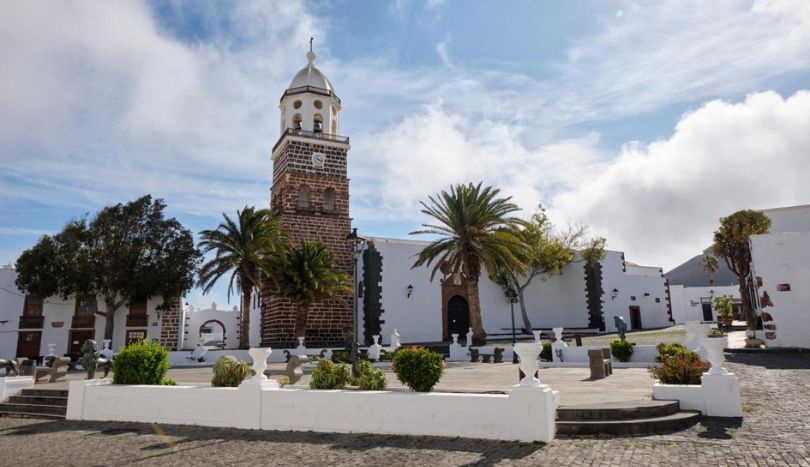 Touring Teguise is one of the family-friendly avenues. Teguise has been one of the Canary Islands' oldest cities, serving as the capital of Lanzarote for almost 450 years till 1852. The town is peaceful and gives a genuine sense of life to its natives.
The alleys are small and densely packed with antique architecture and old structures. Visit the chapel of Nuestra Senora de Guadalupe in the center of the town for the historic sight of Lanzarote. A self-guided tour of this old town rounds out the experience with all its activities to do in Lanzarote.
13. Learn Novel Ways of Wine Tasting at Bodegas Rubicón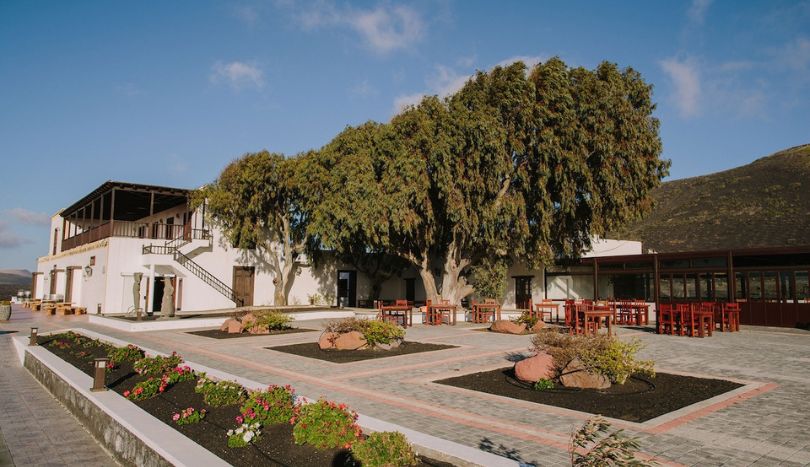 Bodegas Rubicón welcomes you to participate in a wide range of wine tourism events to learn more about the wines. Bodegas Rubicón allows you to try wines at the wine store. They even offer two of their wines complemented by several varieties of dark chocolate and dried fruits.
Bodegas Rubicón provides a Wine Tasting Introductory Course. Their skilled winemaker will guide you through the mysteries of an old craft. Enhance your senses and enjoy wine's colors, flavors, and tastes in novel ways. Their original lesson is held in the Tasting Room, which is notable for its architecture and elegance.
14. Explore the Streets of Haria on a Bike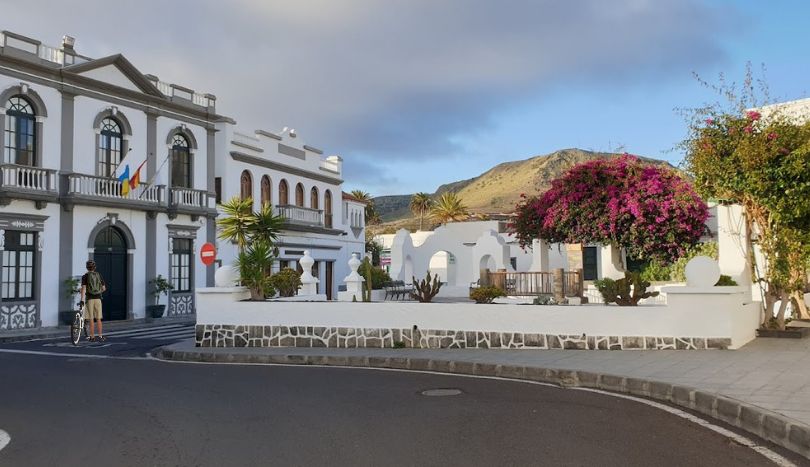 Exploring Haria is an intriguing thing to do in Lanzarote. Haria is a tiny community of approximately a thousand people in northern Lanzarote's Valley. Local stories speak of households in the valley sowing a new palm tree for each child born; one for a girl and two trees for a male.
The settlement is hardly commercial, so travelers will get a real sense of life on the island and have the best places to visit in Lanzarote. This community also has Cesar Manrique's home, which is now a museum. Every Saturday, corner shops line the streets, selling handcrafted souvenirs, artifacts, and food and beverages.
15. Modern-day Art at The Museum of International and Contemporary Art
The Museum of International and Contemporary Art in Lanzarote is housed in the former military fortification of Castillo de San Jose. Cesar Manrique supervised and coordinated the castle's restoration. Around 1975, the castle was converted into a museum to showcase the most iconic works of modern creative innovation.
The museum houses a variety of Canarian artists' works as well as a special display of Lanzarote artist Pancho Lasso. Additionally, there are temporary exhibit areas where unique artworks by modern-day artists are on display to promote and assemble Lanzarote attractions.
16. Sunday market at Teguise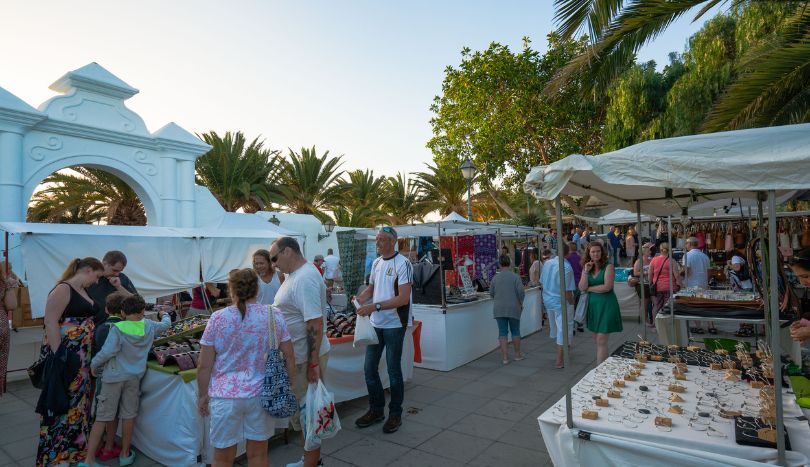 The Teguise Sunday market is the largest in Lanzarote and has a unique vibe to it. The market is quite popular, and getting it is simple. Local buses run only to the market on Sundays, and several tour agencies provide excursions to the Sunday market.
There are shops that sell traditional food and drink, homemade items, paintings, and handicrafts at the market. A Canarian dance and musical exhibition are staged near the church, with artists wearing traditional Canarian attire. The Sunday Market will solve your situation of what to do in Lanzarote.
17. Dine at Casa Museo del Campesino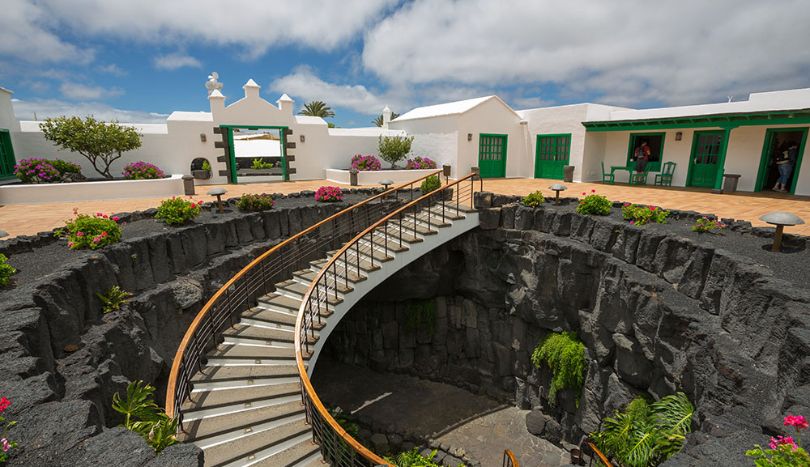 The Casa-Museo del Campesino is located in the geographical center of Lanzarote in the municipality of San Bartolomé. It is Cesar Manrique's work in acknowledgment of the contributions of Lanzarote's farmers. It takes visitors on a tour through agriculture, architecture, and gastronomy, culminating with the Monumento a la Fecundidad.
The quintessential residence and the tool room, which housed tools and agricultural equipment, have other things to do on a Lanzarote trip. The mulberry trees, vineyards, and palm trees, along with the winery, blend with the architecture and merge into the landscape. Devour a lavish dinner at its in-house restaurant for a perfect end to the day.
18. Quick Stoppage at Cerveza de Lanzarote NAO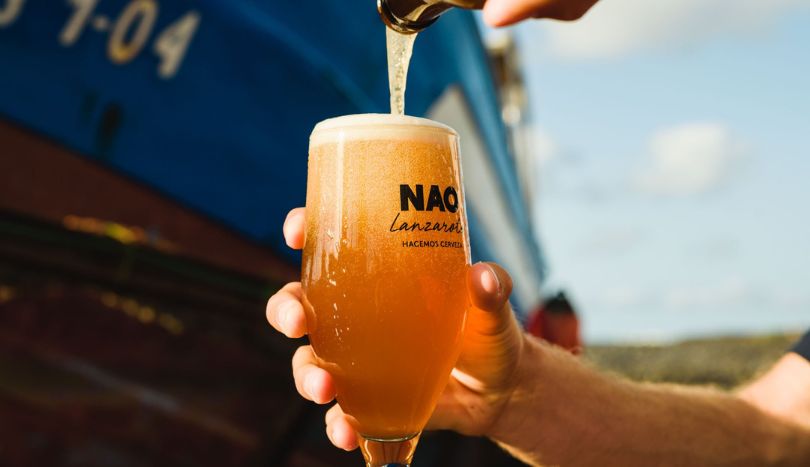 Cerveza de Lanzarote NAO beers are handmade on the island of Lanzarote. They employ the greatest raw ingredients, all of which are natural, and follow traditional brewing procedures. Their American Pale Ale is brewed using hops from the United States and Germany, as well as raw grain from the Canary Islands.
The beers that you will taste here are the outcome of an artistic process in which they combine expertise and inspiration from several other locations to create unique brews. You can stop by their cabin which goes by the name of EL Camarote and tastes some Canary flavor after you tick off things to do in Lanzarote.
19. Guide Wine Tasting at Bodega La Geria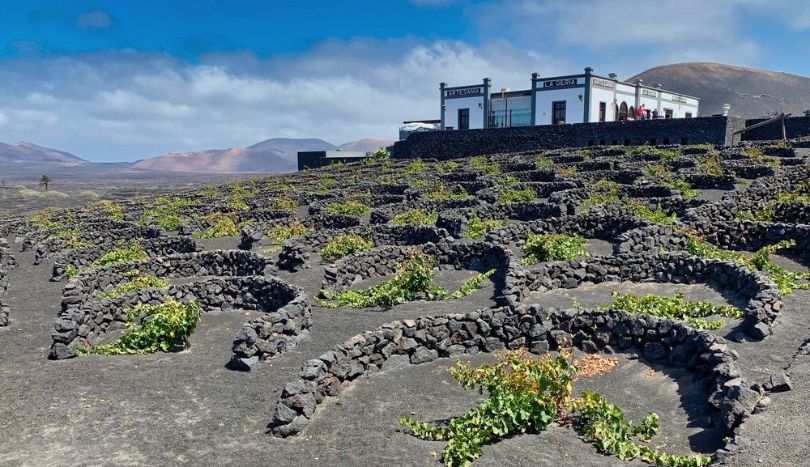 The Rijo family developed the winery nearby in the late nineteenth century. In maintaining quality checks, the best-known viticultural traditions have been merged with the most sophisticated manufacturing technology. It is one of the most recognized wineries in Spain since it is nestled in Lanzarote's wine-growing region.
Spectacular views of the vines grown in pits in the sand, covered by volcanic ash, can be viewed from the winery. Their tour includes a stroll around their vineyard estate and winery with a guide, followed by a sampling of numerous wines that lasts 45 minutes.
You can also check Best Time to Visit Spain for perfect vaccations.
20. Jungle Safari at Rancho Texas Lanzarote Park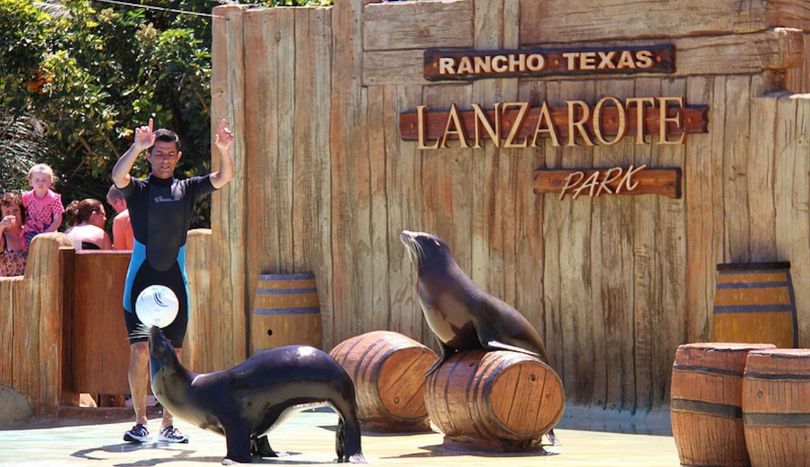 Rancho Texas Lanzarote Park is one of the most popular tourist destinations in Puerto del Carmen. It's more than simply a zoo; there are also other leisurely Lanzarote activities. From canoeing to pony rides on the vast lake, to playgrounds and pools, there is something for everyone.
The animals are vital to the park. There are parrots, owls, cockatoos, snakes, Bengal tigers, and numerous other animals. The enormous lake, in itself, is home to numerous Nile crocodiles. They even have a fun sea lion show and a variety of other activities created specifically for children.
21. Gaze at the 16th Century Architecture of Virgen de Los Dolores Church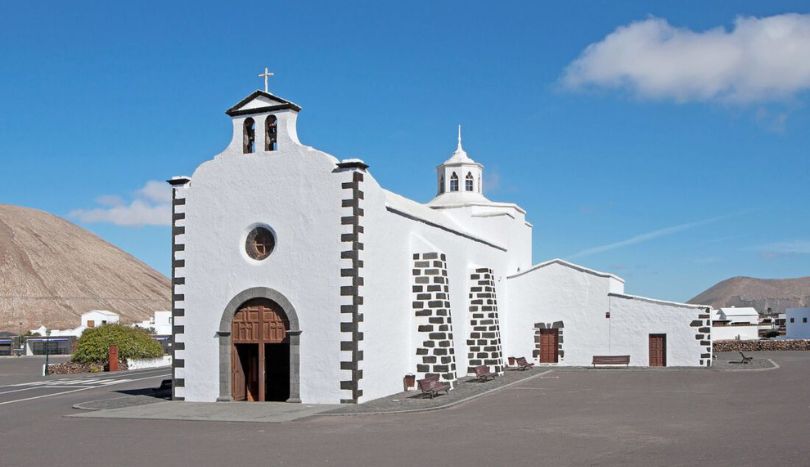 The Virgen de Los Dolores Church is located in the Tinajo area and is a historically significant church. It houses Our Lady of Sorrows, Lanzarote's patron saint, and boasts a rich past owing to its traditions. It is best for people who are thinking about what to see in Lanzarote.
The church is made of white masonry and has a single nave. Its façade is topped by a double-gap belfry with a semi-circular arch over its entrance. Its most noticeable feature is a quarter-shaped dome with a skylight in the center. The chapel is a designated cultural historic site.
22. Visit Islote de Hilario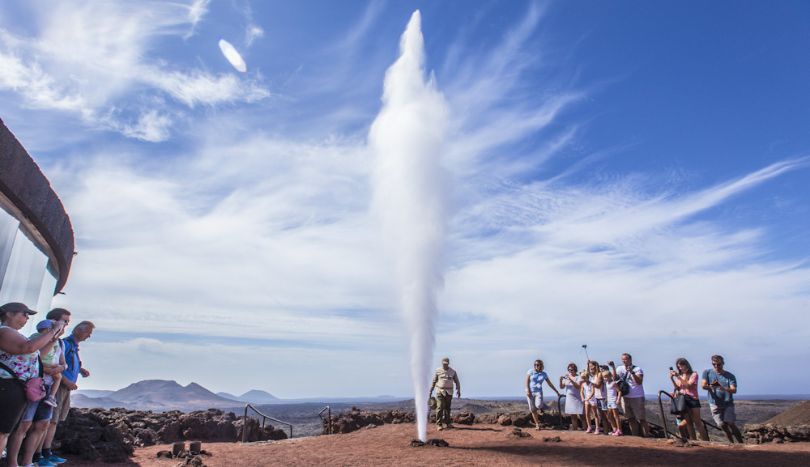 Lanzarote trembled in the early 1800s when torrents of lava started to erupt from the island's depths for years. It devoured the whole settlement, giving rise to Timanfaya. Today, the park consists of 25 active volcanoes in a setting rich in ecological diversity and best-kept secret things to do in Lanzarote.
The major region where so many geothermal anomalies occur is Islote de Hilario, It occurs due to the magmatic chamber lying barely a few meters under the surface. It's indeed, without a dispute, Timanfaya's most popular area.
23. Surfing at Famara Beach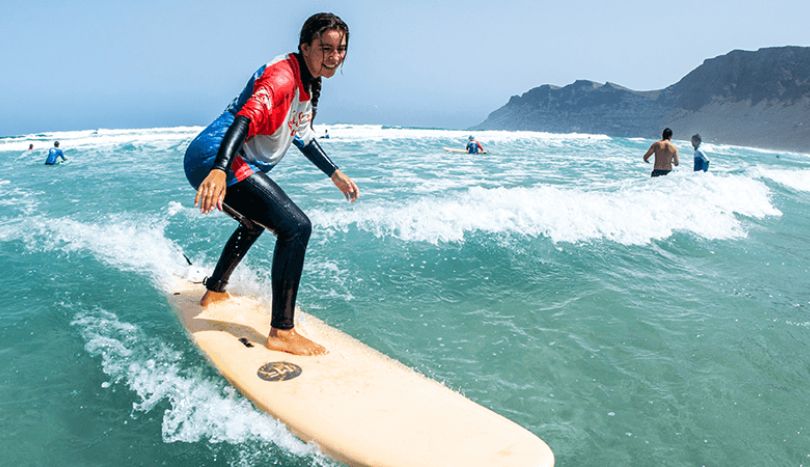 Famara Beach is situated right in Teguise and is encompassed by a conserved natural area. It is also close to the little fishing community of La Caleta de Famara. This wild beach is surrounded by dramatic cliffs and soaked in the sand, offering the most beautiful vistas on the island.
Due to the powerful swells and constant strong wind, it is not the ideal beach for swimming. On the bright side, it is perfect for a long stroll. Famara Beach is an excellent location for surfing, kitesurfing, and windsurfing, among other activities, and there are various training activities in Lanzarote.
24. Keep a Day Aside for Arrecife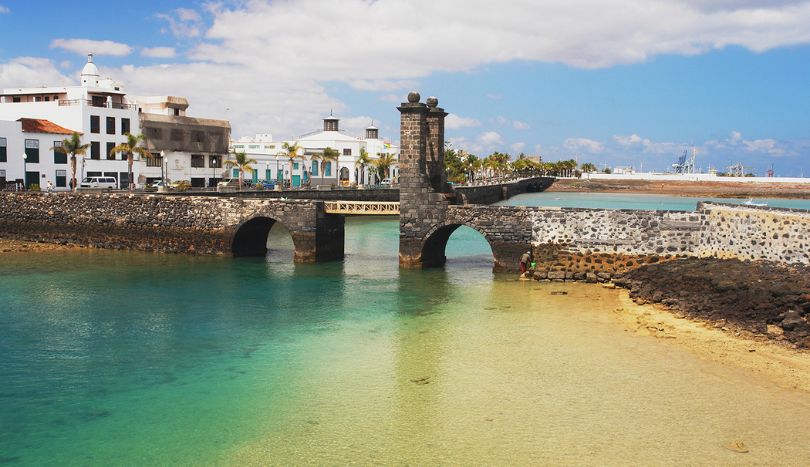 Since the nineteenth century, Arrecife has served as the island's capital, the seat of political authority, and the residence of a substantial part of the island's people. The city center of Arrecife represents one of the most iconic locations.
The island's capital is an excellent depiction of the traditional Lanzarote architecture. Tall white structures, brickwork, and contrasted timber features define the style.
There are several historic places to visit in Lanzarote's capital, and they are
Charco de San Ginés
Castillo de San José
Castillo de San Gabriel
Calle León y Castillo
CIC El Almacén
Recova Municipal
Casa Amarilla
25. Explore the Architectural Marvel of Pueblo Marinero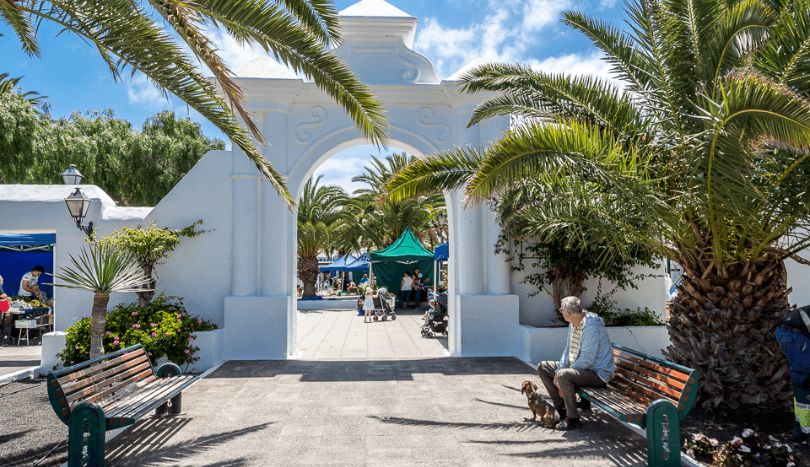 Pueblo Marinero is an artistic compound in Costa Teguise, that combines the greatest representations of the typical Canarian architectural style with aspects unique to Lanzarote. Amazing restaurants, pubs, pizzerias, and magnificent patios highlight the gorgeous colonial buildings.
Indeed, it is arguably the most popular recreational zone with top things to do in Lanzarote. A myriad of stores offer their services, activities are held, eateries prepare their finest delicacies, and you'll find various markets, with the main attraction being an artisan fair where you'll discover the greatest crafters.
26. Cliff of Los Hervideros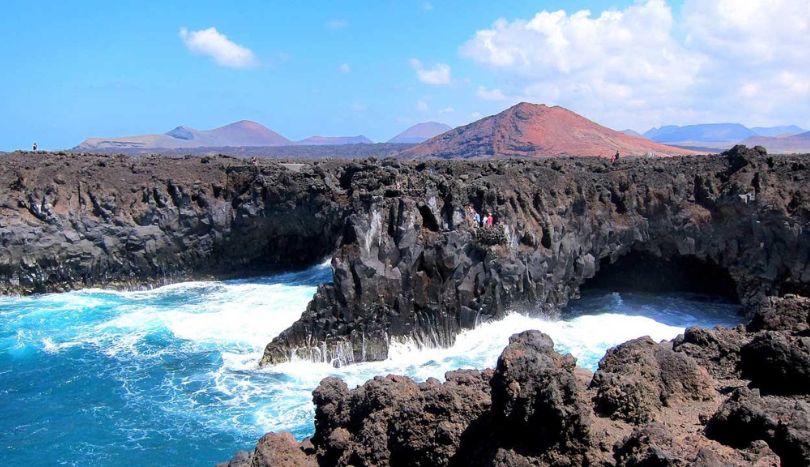 Los Hervideros is located on Lanzarote's west coast, between Charco de Los Clicos and Salinas de Janubio. The natural sight with slamming of the waves on the volcanic rocks built during the eruptions. It makes it a relatively attractive spot for panoramic sightseeing.
The waves pound forcefully against the landscape's volcanic rocks, with water seeping through small cavities in hardened lava. The odd and spectacular character of the phenomenon has made it a one-of-a-kind natural sight, yet it is subject to tides. Explore the nearby Lanzarote activities for a power-packed day.
27. BBQ with a View at El Bosquecillo
El Bosquecillo is located atop the majestic Famara cliffs. A famous hiking trail that runs from Hara to El Bosquecillo is one of the popular activities in Lanzarote. It is a basic uphill path of a little about six kilometers that is famous for its beautiful landscapes.
If you enjoy hiking, the Hara-El Bosquecillo path is a good choice. El Bosquecillo family-friendly outdoor location in Lanzarote's north. People enjoy the surroundings and spread their picnic with wooden chairs and tables, and granite grills.
Where can Tourists stay in Lanzarote?
Considering tourism is a thriving sector on the island, there are alternatives for all sorts of visitors. A variety of accommodations are available, ranging from resorts to rural tourism. CayBeach Sun and Hotel Blue Sea Los Fiscos are both budget-friendly alternatives.
Likewise, resorts & spas are known for providing guests with a convenient experience. Iberostar Selection Lanzarote Park is one such establishment. Apart from that, the hospitality at La Isla y el Mar, Boutique Hotel is highly recognized.
Closing Note,
It is obvious that one should not be misled by the region's vastness. Even though Lanzarote is an average Canary Island, it has all you need for a fun and fulfilling trip.
From sunrise to sunset, from a nature walk to nighttime entertainment, and from history to modernity, you will find a delightful amalgamation of different activities.
Also Read:
Things to do in Barcelona, Spain