Spain is a popular vacation destination because of its excellent beaches, frequently clear sunshine, and festivities. Here is a month-by-month guide to the best time to visit Spain, the festivities, key evets, and everywhere in between.
High Season: June to August. Best Time for Festivals
The peak season in Spain is when hotels are fully booked and there is a spectacular surge in hotel's tariffs. Spain's interior, however, will be having a low season with few visitors at this time. Expect warm, dry, and sunny days with some dampness around the shore and it is the best time to visit Spain for festivities.
Shoulder season: March, April, May, September, and October
Spain is best visited in the shoulder season. Fewer people are present, and the weather is pleasant and clear. Local festivities, though, may get you full occupancy with the hotels. There are fewer visitors on the hiking paths, although the weather can be a little harsh.
Low season: November, December, January, and February
In Spain's lean season, the northwest and north are affected by showers and the center with cold conditions. The Mediterranean coast and Andaluca experience warm temperatures. In beach locations, many hotels are closed, and costs plummet all along the shore. In ski resorts, it's peak season right now.
Here's a month-wise guide to what's happening in Spain, its weather and more –
Key Resorts are in Full Swing in January
The Pyrenees and the Sierra Nevada have active ski areas in January. The mid-January receives an ample amount of rainfall, especially in the Catalonia region. Save the January 6 event for children. On its eve, three local don the officer's costume to represent the lordship and organize a candy distribution to commemorate the Christmas lull.
Weather – Spain is peaceful and calm in January. In Spain's north and center it can get very chilly. The south and Mediterranean coasts experience moderate, sunny weather. Many people hike and bike throughout the Canary Islands and Andalusia in search of the brightest and friendliest locations. With fewer tourists and cheaper prices, it's also an excellent time to visit towns like Barcelona, Granada, and Seville.
What to do – Experiencing the distinctive art and culture is one of the top things to do in Barcelona. If you travel in January, you won't have to compete with other tourists for a decent photo of the Sagrada Familia and you may even stroll through Park Güell undisturbed.
In the Canary Islands, where January highs can reach 20°C, there is no need to stay inside the entire time you are on holiday. While Tenerife and Gran Canaria's beaches may not be ideal for lounging, January is the best time to go to Spain to explore the natural outdoors. Trek through Lanzarote's volcanic terrain at Teide National Park.
Key events – Three Kings' Day
February is Synonymous to Festive Fun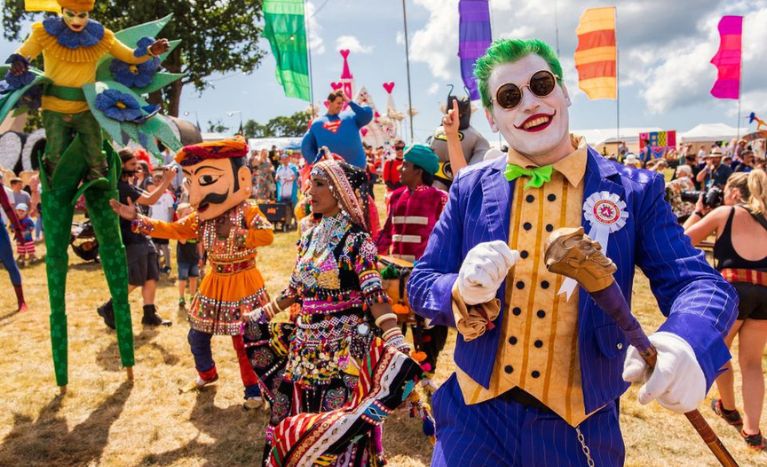 The harsh chilly winters has its own consequences and fun, this time of the year. The uproariously fun Carnival, which features fancy-dress parades and celebrations, concludes on the Tuesday that is 47 days before Easter Sunday. The most wild places include Cádiz, Sitges, Badajoz, and Ciudad Rodrigo, where hotels will be in high demand. And it is one of the best time of year to go to Spain.
Weather – Retreats for yogis and holistic wellness make the most of February's milder weather in Spain. For snowshoeing and winter walking, there is still snow in the Pyrenees and the Andalusian Sierra Nevada. As an alternative, travel to the Canary Islands for trails that are sunlit, serene, and 20 ° C. Remember that it is still winter, and carry waterproof clothing in case it pours. Prices for flights and vacations are still inexpensive during this slow period.
What to do – In the neighboring mountains, you may go skiing while visiting Granada. This historic city's proximity to the Sierra Nevada results in snow cover for the whole month, making it the ideal location for fans of skiing and snowboarding.
The Canary Islands are the ideal vacation spot for anyone looking to escape the winter's chilly weather. In these islands, February temperatures regularly rise above 20°C and rarely dip below 15°C.
Key events – Extremadura Birdwatching Fair, Fiesta Medieval and Las Bodas de Isabel de Segura, ARCO madrid contemporary art fair, and the Carnival.
It's the Arrival of Spring in March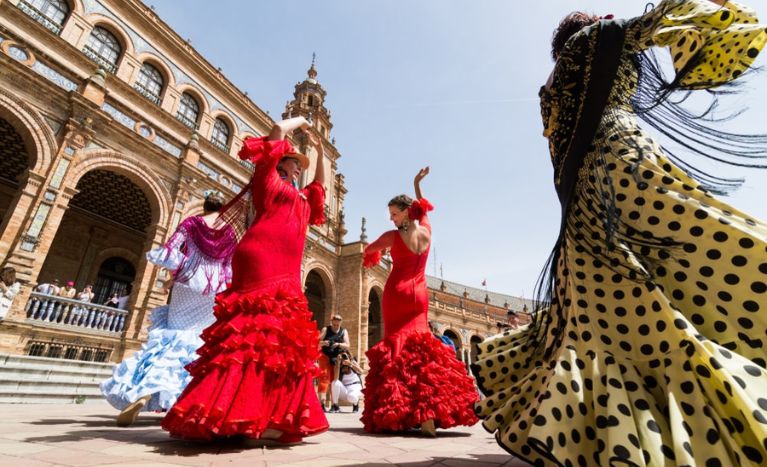 With the onset of spring, Spain sheds its winter cold, the temperature begins to edge ever-so-slightly upward, and Spaniards begin daydreaming of a summer at the beach.
You will witness a greater number of festivals, with one of the most popular Flamenco dancing festivals happening in March in Jerez. Valencia hosts the famous celebration of Las Fallas, which is orgsniosed from March 15 through 19.
It includes many days of all-night singing and partying, as well as outstanding pyrotechnics and commemorations.
Weather – In March, snow is still present in the Spanish Pyrenees and Sierra Nevada. The rest of the nation is beginning to warm up down on the hills, with Andalucia being especially lovely as the aromatic tangerine blossoms that begin to bloom. This is the best weather in Spain as visitors and locals yearn for outdoor pursuits like trekking in Andalucia, Catalonia, and Valencia. March temperatures in the Canary Islands are typically sunny and around 20°C.
What to do – You should check with the weather forecaster before visiting any national monuments in March due to the possibility of rains. You will still have plenty to do in Spain even if you decide to leave them off your agenda!
You could choose to travel to historic towns like Besal, Albarracin, or Ronda. Go to Granada, Madrid, or take a trip to Barcelona if you prefer larger cities.
Visit Barcelona for its modern architecture, whereas Granada is home to a wealth of Moorish architecture.
Among this city's highlights are the renowned Alhambra and Cartuja Monastery. If you enjoy art, visit the capital of Spain, which is home to some of the world's best museums, including the Picasso Museum and El Prado.
Key events – Las Fallas de San José, and Festival de Jerez
April Kickstarts the Dive Season in Catalonia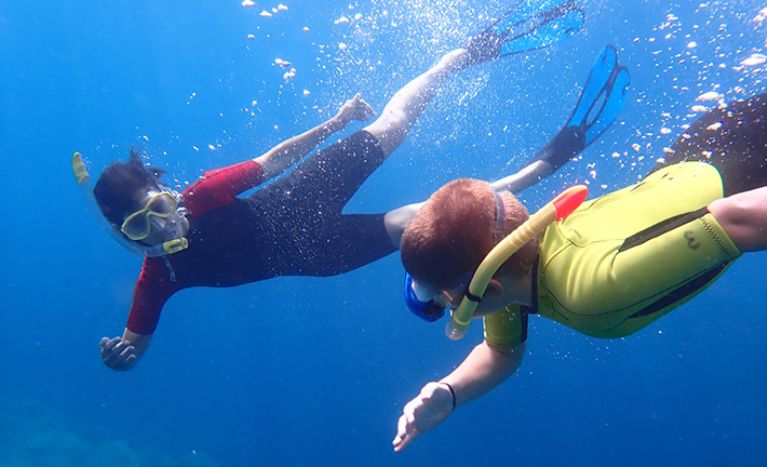 This is the start of Catalonia's diving season, which lasts until early November, and summer vacations give Spain a real bounce in its step. Large crowds, hooded penitents, and paso parades are all part of Easter celebrations. Zamora, Vila, Cuenca, Málaga, Lorca and Seville are among the cities that lavishly commemorate it. It's the best time of the year to visit Spain, but it does need some early planning.
Weather – If you want to experience warmth and fewer tourists along the shore, go to Spain in April. Families and rejuvenating yoga retreats are very popular in April because it usually coincides with the Easter holiday in Europe.
CATALONIA WEATHER
Additionally, Holy Week parades cause cities to be forced to close. Pack for any situation because the weather in the northern regions around the Basque Country and Picos de Europa will still be unpredictable. In April, most people continue to stay in southern Spain because of the pleasant, sunny weather.
What to do – Planning a vacation to Spain in April is a fantastic decision if you want to discover more about Spanish culture, sample regional food, take in the region's distinctive flora and fauna, or simply explore the Iberian Peninsula.
Spain is the perfect destination for your spring break because there are fewer people, affordable costs, and moderate temps there!
You can arrange a trekking trip to the Pyrenees or go to Donana National Park for birdwatching in April because national parks all across Spain are open.
Culture vultures may visit Granada to take in the breathtaking Alhambra, or Seville to catch flamenco performances.
As an alternative, you can take part in the Montilla-Moriles wine tasting event and sample the local booze while dining on delectable tapas.
Key events – Dance of Death, April Fair, Romería de la Virgen, Mercat de Ram, Holy Week, Los Empalaos, and Moors & Christians.
May is the Best Time to Visit Ibiza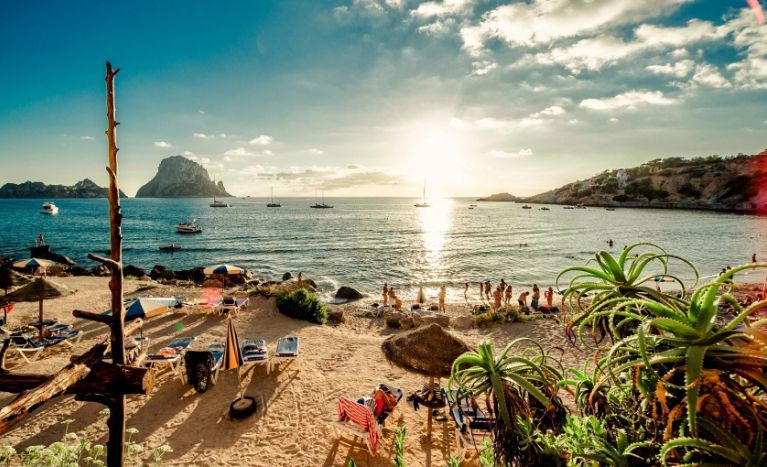 May is one of the best months to visit Spain since the nation is covered in spring wildflowers. Tourist flocks to Ibiza this time of the year for the wildest and craziest parties.
When stunning private courtyards are made available to the general public, this is the time when the Cordoba is a spectacular sight to behold.
Weather – In May, the weather becomes warmer, clearer, and fresher. It's one of the best months to visit Spain, especially Camino de Santiago.
Before the heat waves arrive, hiking tours are still being offered in the south to explore the Picos de Europa and Las Alpujarras in Andalucia.
Additionally, before it becomes too hot, this is one of your last opportunities to participate in fitness retreats or triathlon training. On the Mediterranean shore, it can become as hot as 26°C around the end of May. However, the nights are still chilly.
What to do – May brings celebrations and festivities to villages and cities all around Spain, providing a window into the real culture. Additionally, fewer tourists mean that you have the nation's top attractions to yourself. There are many great experiences and the best time of year to visit Spain at this time of year, whether it be an island-hopping excursion in the Canary Islands or a relaxing weekend in Ibiza.
Key events – Fiesta de los Patios de Córdoba, Titirimundi International Puppet Festival, Es Firó, Fiesta de San Isidro, and Horse Fair.
June Shakes off the Winter Chill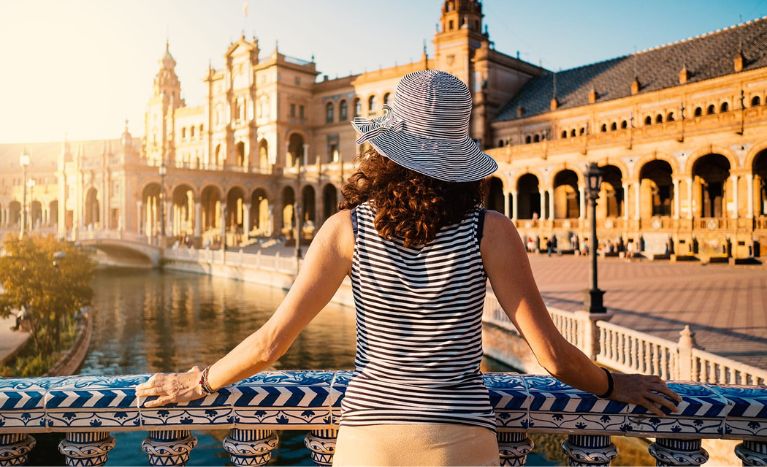 When is the best time to visit Spain for summers? By June, the north is shedding its winter chill and the routes of the Camino de Santiago are packed. The weather is warming up in the south as the coastal resorts get ready for the summer rush.
On the night of the Fiesta de San Juan, roaming dragons, midsummer bonfires, and fireworks are common around the Mediterranean coast.
Weather – Summer officially starts in June, making it one of the most favored periods to travel. You can choose from a variety of active vacations, from horseback riding and kayaking excursions to culinary and tango courses.
In June, many people flee Spain's hot coastlines and head to the cooler Picos de Europa and the rivers and lakes of the Altiplano de Granada.
What to do – Cala Sa Cova in the Costa Brava and Playa de Silencio in Asturias are two excellent choices. Visit some of the nation's top national parks if you enjoy the outdoors.
Explore Desierto de Tabernas which is the only desert in all of Europe.
Spend at least seven days in Spain and travel to Barcelona or Granada, where you can take dancing courses, sample delectable Spanish tapas, and learn about the local architecture.
Key events – Sonar, Batalla del Vino, Pride Barcelona, Primavera Sound, and Romería del Rocío.
July is the Perfect Time to be at the Beach
Although it can get very hot in Andaluca and most of the interior, July is the best time to travel to Spain for hiking in the Pyrenees and is a terrific time to be at the beach.
The world-popular Running of Bulls is one of the top attractions that graces the week-long San Fermin festival in Pamplona. St. James, the patron saint of Spain, is celebrated on July 25 in Santiago de Compostela.
Weather – Although it may come as a surprise, active vacations are very popular with tourists to Spain in July. Savvy families escape the heat by traveling up north to the rivers, lakes, and mountains of the Altiplano de Granada in Andalucia. July attracts both package tourists and all the Spaniards fleeing the metropolitan heat.
What to do – There are plenty of places to visit in Spain in July. If you want to make the most of your time, be sure to stay in the nation for at least seven days.
The islands of Ibiza, Majorca, and Minorca come to life and are among the best places to visit in Spain in the summer.
The city of Bilbao is the ideal destination for individuals seeking a vacation if you're looking for a calm option. Here, you can take a tour of the Guggenheim Museum, go to the nearby Salt Valley, or just go swimming.
Key events – Semana Grande, Día de la Virgen del Carmen, Festival de la Guitarra de Córdoba, Fiestas del Apóstol Santiago, and Madrid Pride.
August Makes the ideal Setting for the Coastal Resorts of the Mediterranean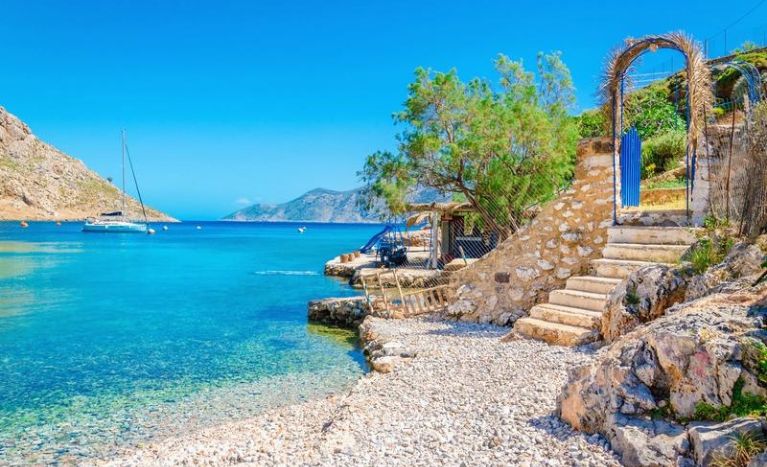 Will I be able to travel to Spain in August? Along with Europeans, Spaniards from all around the nation flock to the Mediterranean coast resorts. Despite occasionally unpredictable weather, the northwest side of the Atlantic coast offers a kaleidoscope view of the shoreline.
In August, millions of tourists flock to Asturias for a canoe race festival, and is the national pride among the locals.. It takes place on the first weekend in August.
All around the country, celebrations of everything from tomatoes and octopuses to live music and vintage theater are in full swing.
Weather – The destinations for family activity vacations are Andalusia and Catalonia, where you can choose to either melt on the seaside or find solace in the mountains. In August, travel to the north of Spain for warm but not oppressive weather. You may go for a walk one minute and be at the beach the next. Even in the cities, many smaller shops only operate in the mornings during the height of the Andalusian heat.
What to do – The Canary Islands, Granada, and Barcelona are must-see locales in Spain in August. If you're in Barcelona, you may find music and art courses everywhere.
Don't forget to experience the splendor of the Gràcia Festival fireworks in the middle of August.
The first Sunday in August is also when Granada celebrates its New Year.
Join the locals in this festival. There are several chances to connect with the locals in August. Travel to the east of Gran Canaria to take part in the water festival La Triada del Agua and dance to La Seca music.
Key events – Festes de la Patrona, Fiesta de la Sidra Natural, Festa do Pulpo de O Carballiño, La Tomatina, Festival Internacional de Teatro Clásico, Festa do Albariño, and Festa Major de Gràcia.
September sees Favorable Weather and Dip in Crowds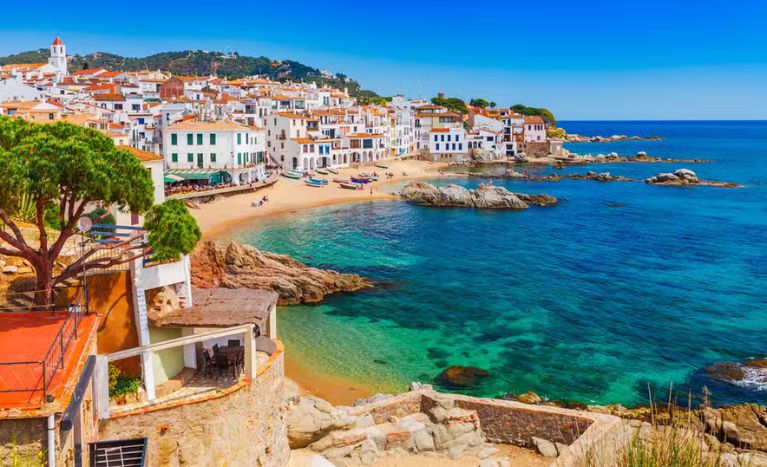 Spain returns to work this time of the year, and is also a heavenly respite from the scorching summers that last for months. September typically stays warm, and there are festivities galore.
The Bienal de Flamenco, the most important flamenco festival of them all, alternates between Seville and Málaga. A second major celebration begins in Barcelona; and the La Rioja grape harvesting season begins.
Weather – We advise going to Spain in September. Even though Catalonia and the north are starting to cool, temperatures are still high. After a summer lull, hiking vacations resume.
At this time of year, almost all of our travelers opt to be on the trails, particularly on the Caminos as the crowds thin away.
September is a popular month for food-related events, such as cooking workshops and wine and Iberian ham sampling tours. As summer transitions into fall, rain showers begin to spread throughout Spain.
What to do – It's the best month to visit Spain to take a tapas tour. Another well-liked vacation spot is Granada, the birthplace of flamenco, which is famous for its nightly dance forms concerts.
September is the best month to take a tapas tour. Another well-liked vacation spot is Granada, the birthplace of flamenco, which is famous for its nightly dance forms concerts.
The city of Bilbao is a must-see destination for those who enjoy art and history. The Guggenheim Museum, which has a large collection of contemporary art and ground-breaking architecture, is located in Bilbao.
The Rioja Wine Harvest Festival at Logrono, far south, starts in September. Visitors can get an all-inclusive festival experience. .
Key events – Festes de la Mercè, Festival de Santa Tecla, Bienal de Flamenco, San Sebastián Film Festival, Carthagineses y Romanos, Bienal de Flamenco, and Festival Asalto.
Spain's October is Coming in Cold!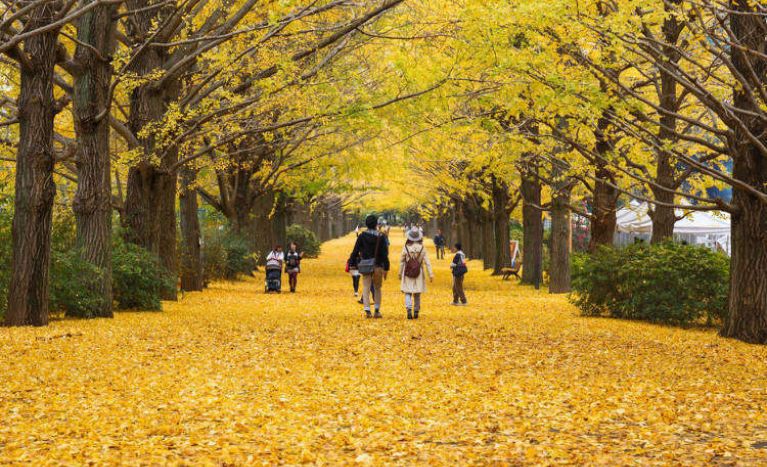 With typically warm temperatures across the nation, fall in Spain may be a wonderful time of year. Though the northern and central regions of the country may start to feel the effects of winter.
Weather – Spain's north experiences dreary, stormy weather in October, and nationwide temperatures plummet.
If you travel to Spain in October, Andalucia may still be in the 20s, but be sure to pack an umbrella. There might be unexpected and intense downpours.
October is a fantastic month for activity vacations in Andalusia because of the school break. Wandering tours that incorporate wine tasting and cooking activities into their itineraries continue to be popular choices for food and wine indulgence.
What to do – October is a great time to travel to Spain because there are fewer people, milder weather, and lots of festivities. Spend your fall in Spain and be amazed by the history, customs, and culture of the nation.
Visit Málaga and Cádiza, where tanning is still tolerated. This is the best time to take advantage of the last of the summer's sunshine before the long winter.
Take advantage of long hikes in the Pyrenees or Sierra Nevada National Park.
Fans of culture can choose from among the many historic cities in the nation. Enjoy some sightseeing in Barcelona, view the celebrated works of art in Madrid, or see the architectural wonders of Granada.
By taking a tapas tour or enrolling in a flamenco class, you may engage with the locals here every day and learn everything about their culture.
These are also magnificent cities where you may see the creations of numerous Spanish artists, from Gaud's architecture to Picasso's paintings.
Key events – Fiesta de Santa Teresa, and Sitges International Film Festival.
November is a Calm Month with Less Festivities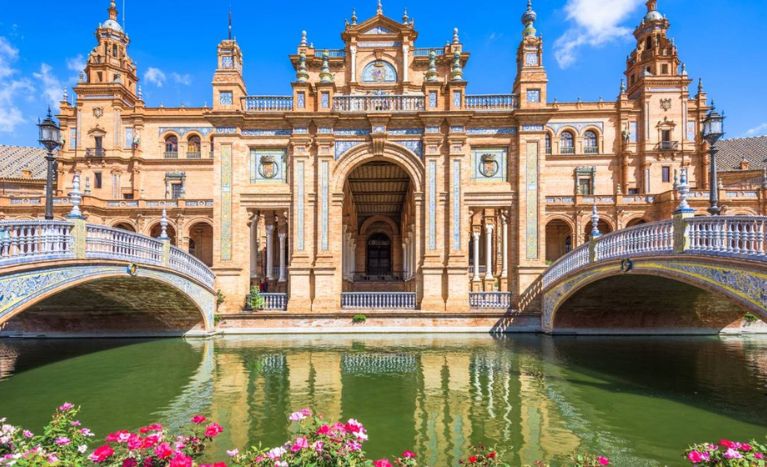 November is a peaceful month with less throngs around, and the temps are royally cold.
The Pyrenees and Sierra Nevada typically open for skiing in this month, depending on the year. Waterbirds migrate in larger numbers to the Delta de l'Ebre, and the one of the Europe's only wetland and marshy habitats.
Weather – If you travel to Spain in November, you will have the towns, islands, and coasts all to yourself.
Unless you're in the Canaries, the increasingly rainy weather makes it less ideal for going to the beach.
Visitors frequently travel with a specialty in mind, such as yoga, fitness, or even Iberian lynx tracking. In Andalucia, where there are many clear skies, you can find a little bit of sunshine.
What to do – One of the nicest spots to travel to in November is the Canary Islands. Here, the highs reach 24°C, with an average temperature of 19°C.
Although swimming in the ocean can be a little chilly, this may be your final opportunity to do so before winter sets in. The sun, however, makes for a perfect environment for lounging in the sun while taking in the stunning seaside views. And is the best time to visit Spain 2022.
A sightseeing tour of Barcelona or a trip to Madrid are also ideal in November. You can take a trip through Madrid's El Retiro Park and take in the stunning foliage of the trees there. You can try some of Barcelona's classic fall delicacies, such foil-wrapped yams and mouth watering roasted cashews. For those who enjoy art, these cities are a great choice.
Key events – La Matanza.
Best Time to visit Canary is in December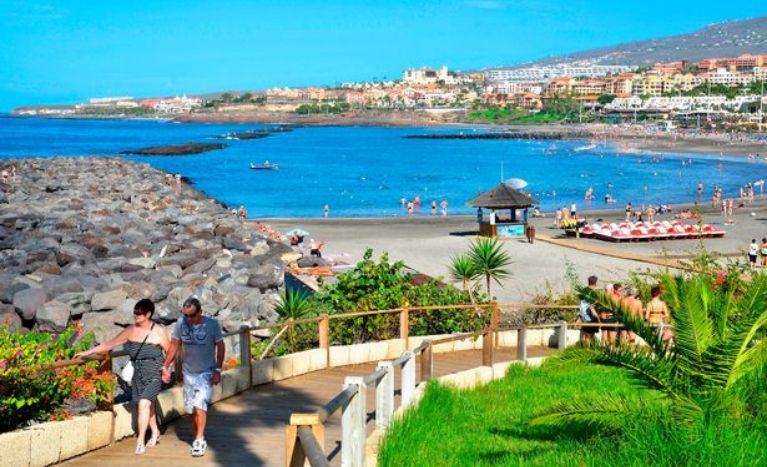 Even when it is cold outside, Christmas is just around the corner. There are Christmas fairs, a fairly long weekend, and a winter holiday that fairly lasts until January. The whole city congregates for the family day out, which includes a large meal, and is celebrated things to do on Christmas eve.
Weather – Although December is one of the coldest months in Spain, it hardly gets very cold in the southern coasts and in the Canary Islands.
Although temps stay at a comfortable 15°C for the majority of the month, it can even reach 25°C.
Whether it's yoga courses or Spanish lessons mixed with a hike in the Picos de Europa, December is a great month to try something new.
What to do – Winter sports enthusiasts should make Granada their first trip. This community is close to Sierra Nevada National Park, which is home to the nation's tallest mountain range and offers a variety of winter activities.
Barcelona and Madrid are guaranteed to delight anyone interested in the arts and culture. During your visit to museums like El Prado and Picasso, you'll find yourself surrounded by the creations of some of the finest painters the world has ever known.
The city of Arcos de la Frontera, where the crucifix scene is acted out every year, is the place to go for Christmas celebrations. About 20,000 people go from all over Spain to see this amazing performance.
Jijona, a town in the Alicante region, hosts a Christmas fair where foodies will find it right at home. You can sample a variety of regional goods here, including tiramisu and turrón.
Key events – Navidad, and Noche Vieja
Conclusion
As you can see, Spain has something to offer throughout the year, so there's no reason not to plan a trip. Whether you decide to enjoy the bullfights in Pamplona or catch a soccer game in Madrid, there's sure to be something to please you. Of course, that's true of any country—but in Spain, it's all combined with delicious cuisine and some of the most pristine beaches in Europe. Is Spain calling your name? Let it answer with some action and planning on your end.