Beautiful Rocky Mountain scenery surrounds Bozeman in Southwest Montana, and the city is best known for its outdoors pursuits. Depending on the season, the top-notch activities like skiing, hiking, hot springs, and fishing, these are the best things to do in Bozeman MT in 2023.
Montana State University is also located in the city, giving the streets a wonderful intellectual feel. Other cultural and sports offerings from the campus include the Museum of the Rockies and Bobcat football games.
What To Do in Bozeman MT?
One of the simplest things to do in Bozeman is to maintain an active lifestyle. From hiking the "M" route to exploring the adjacent Custer-Gallatin National Forest, Bozeman is a postcard waiting to be discovered.
It's also the community which is best exemplified on Main Street, that makes this Rocky Mountain city so enjoyable to visit. Bozeman does a good job of capturing the welcoming character of Montana, with cheerful faces in local businesses and friendly folks you'll meet on hiking trails.
There are many things to see and do, yet the majority of visitors come for the outdoors. Before you pack your cooler and head out into the hills, Still wondering what to do in Bozeman MT? check our list of the greatest things to do in Bozeman.
Best Things To Do in Bozeman Montana
1. Hike the "M" Hiking Trail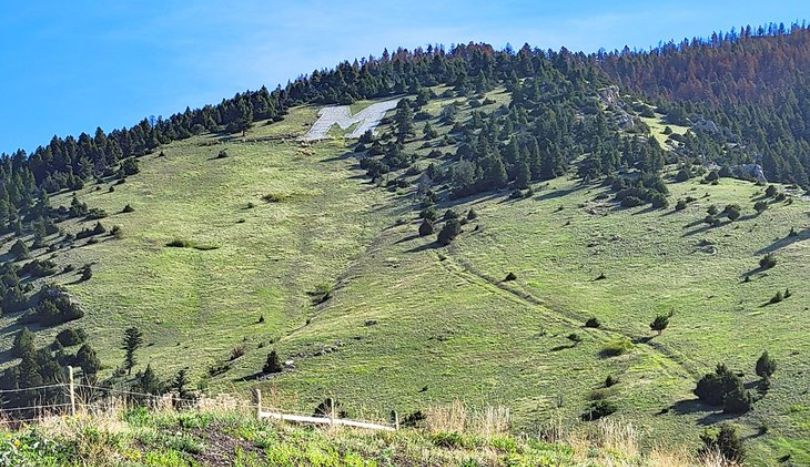 There are several wonderful walks in Bozeman, and this is arguably the most accessible. Looking north from Bozeman towards the Bridger Range foothills, you'll notice a striking white letter M adorning the mountainside.
This 250-foot-tall (76-meter) college emblem was built by Montana State University (MSU) students in 1915. It now serves as a symbol of the town and serves as the terminus for one of its most popular walks. From this vantage point, you get amazing vistas.
Although you can trek the easy-one, the 2.5 mile Drinking Horse Mountain trail. Hiking up to "the M" is a daily habit for many Bozemanites and a rite of passage for visitors, and is one of the top things to do in Bozeman MT.
Several of the best walks near Bozeman can also be found in the adjacent Custer Gallatin National Forest.
Surreal mountain scenery hosts grander Montana adventures within an hour's drive in practically every direction. A few adventure routes that leave the city are Bridger Canyon, Gallatin Canyon, and Hyalite Canyon.
2. Learn about the Evolution of Technology at American Computer & Robotics Museum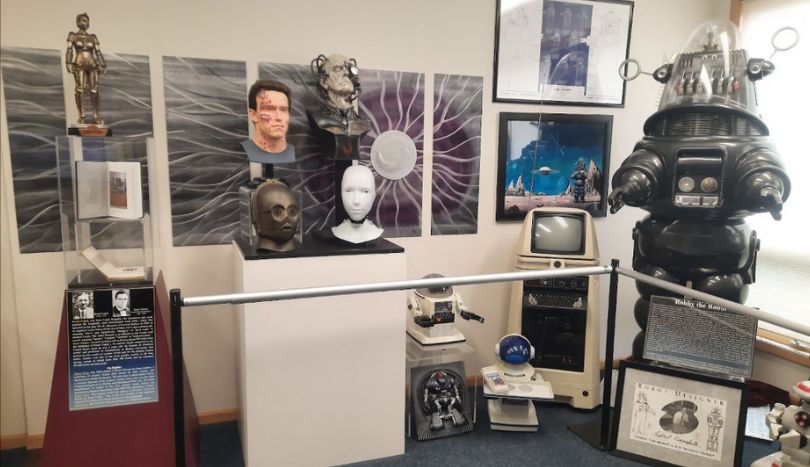 The museum features a wide range of exhibits documenting the progress of technology, from the first clay tablet to the AI, and Web 3.0.
The museum is separated into various rooms that represent various eras of applied science. Each chamber features extensive and informative displays as well as notable antiques.
A few of the objects on show are the Alan Turing papers, a Gutenberg press, and a Steve Wozniak-signed first Apple 1 computer.
The American Computer & Robotics Museum welcomes visitors of all interests and is one of the unique things to do in Bozeman MT for those with a scientific bent . The museum is open seven days a week during the summer and only closes on Mondays during the winter.
The museum also has the lone surviving mainframe computer from the Apollo 11 Moon trip.
Surprisingly, all of the exhibits are made up of actual vintage equipment. You will be amazed by the rate of technological advancement during the previous 50 years.
3. Enjoy the Family Picnic and Nature at Glen Lake Rotary Park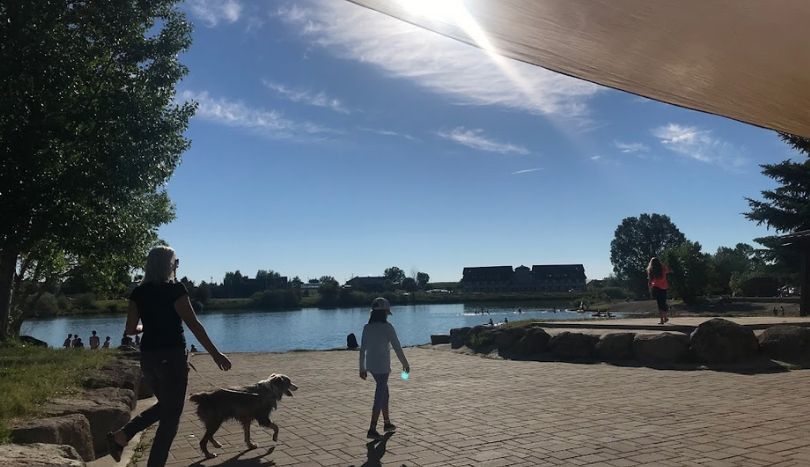 Glen Lake Rotary Park is a welcoming public place on the city's north side, directly across from Interstate-90.
Glen Lake is a park landmark, with multi-colored boats and paddleboards frequently dotting the surface.
A big sandy beach on the lake also draws a throng that likes sand volleyball, sitting out, and picnicking by the water, and is one of the best outdoor things to do in Bozeman MT.
The Gallatin Valley Land Trust maintains three miles of paths that extend from the lake. These paths connect to other beautiful hiking destinations like Cherry River and meander alongside the East Gallatin River.
The lake is also circled by one of the trail's branches. The lakeside route and the beach both provide picnic tables and pavilions.
4. Learn about the Past at the Museum of the Rockies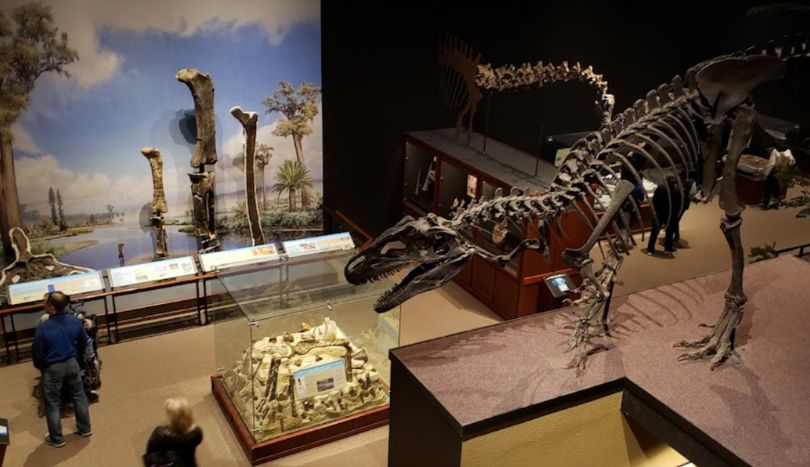 The world-famous Museum of the Rockies (MOR) uncovers a wealth of basic science about the Rocky Mountain region.
The museum is located on the south side of town, and is associated with Montana State University and the Smithsonian Institute.
It is most well-known for its huge collection of dinosaur fossils, but it also offers information on how Yellowstone Country is still evolving.
One of the most complete Tyrannosaurus rex skeletons ever discovered is housed in the Siebel Dinosaur Complex's Hall of Giants.
There are several more fossils from the area on exhibit. It features instructive panels about Montana's importance in paleontology.
Prepare to be wowed by these displays of 50 million-year-old fossils which is one of the top things to see in Bozeman MT. These are rocks that tell truly vivid stories, from the group of young vertebrates whose legs became caught in a river's mud to the dinosaur fossil encircled by the teeth of the predators who consumed it.
There are dinosaur eggs that haven't hatched.
It also features the largest T. rex head in the world, apatosaurus rib bones that stand 9 feet (3 meters), and other amazing things.
With the Living History Farm, a planetarium, and a hands-on exhibit developed exclusively for youngsters visiting Yellowstone National Park. It's easy to understand why you'll want to make the most of your two-day ticket..
5. Burke Park is a Great Place to see the Sunset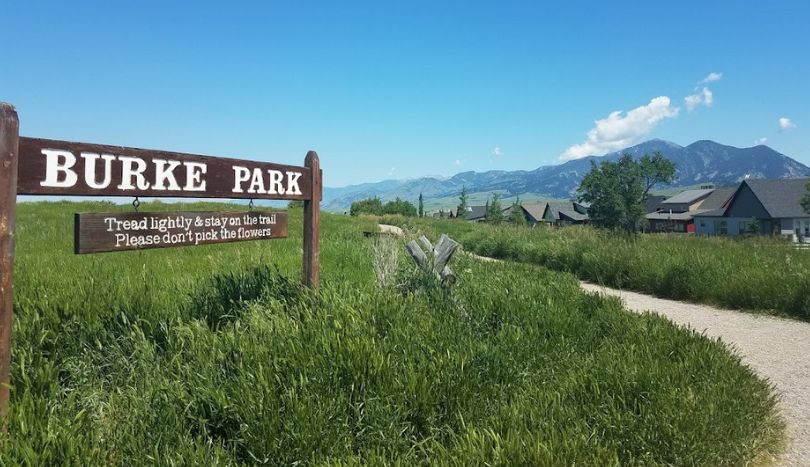 What to do in Burke Park offers a famous hike in the heart of the city and is a component of the Main Street to the Mountains trail network.
Additionally, it offers vantage points to capture the sunset because of its elevated view point over the city.
Parking is available on South Church and Story Street. Users can alternatively park in the library's back lot and first stroll through the Bozeman Sculpture Park.
Burke Park is about 41 acres in size and is quite easy to navigate. Head up until you reach the ridgeline that runs parallel to Church Avenue for less than a mile.
A 360-degree vista opens up from the summit of the park, and the route also parallels Sunset Hills Cemetery to the east. On clear days, Hyalite Peak, the Bridgers, and Mount Ellis may all be seen from here.
And as dusk falls, the park is frequently crowded with people enjoying the fading light of the day, and is among the most beautiful things to do in Bozeman Montana.
6. Enjoy the Outdoor Pursuits at Yellowstone National Park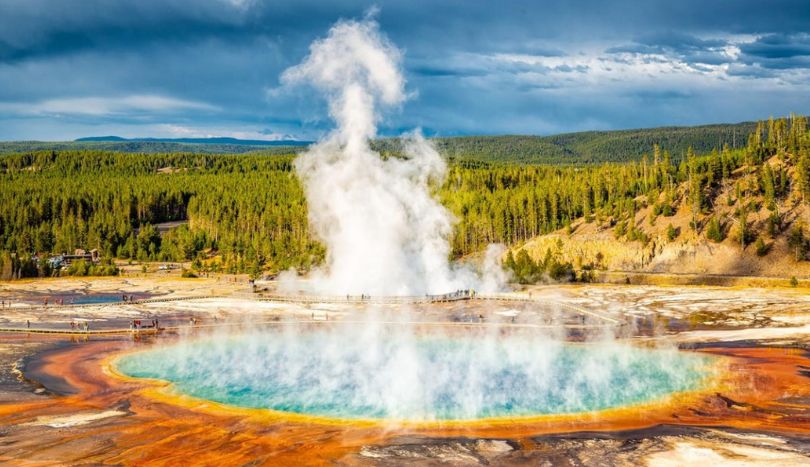 Yellowstone National Park, the first and largest national park in the United States, is an 80-mile drive from Bozeman.
Visitors from all over the world fly into Bozeman to witness the wonders of Yellowstone, particularly the region's numerous hydrothermal characteristics, which are extraordinarily complex and unique.
The top places to see in Yellowstone include a lot more than just famous locations like Old Faithful and Grand Prismatic Spring.
The park's enormous 2.2 million acres allow for an abundance of roadside attractions, wildlife encounters, and hiking trails.
Some of the best hiking paths in Yellowstone are short excursions that are suited for all ages.
Yellowstone's North Side is the entry point that is most easily reached from Bozeman.
The Mammoth Hot Springs area of the park is easily accessible from this entry close to the Gardiner River. The Springs feature eye-catching limestone cliffs and the famous Boiling River. This is also one of Yellowstone's greatest campgrounds.
It is, however, strongly advised to set aside a week to thoroughly explore the country's first national park, and is one of the perfect outdoor things to do near Bozeman MT.
7. Stroll down Main Street in Downtown Bozeman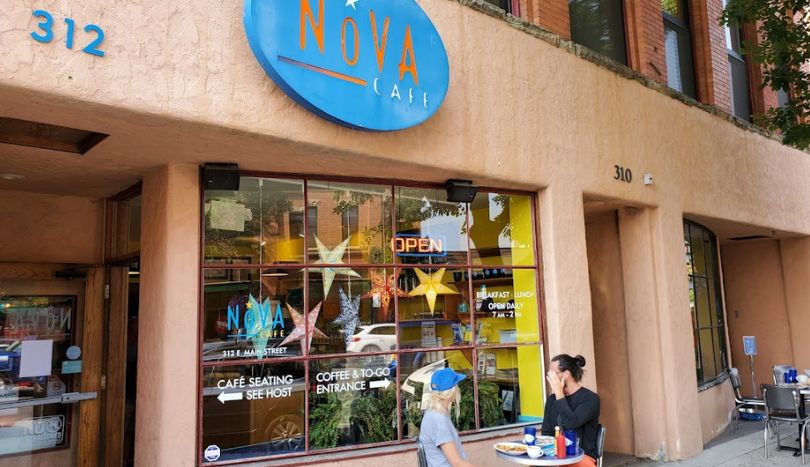 Downtown Main Street epitomizes Bozeman culture, including stores, boutiques, cafés, and art to explore.
The collegiate lifestyle and emphasis on local shops make Main Street enjoyable to explore. Several facades on both sides of the street have an undeniably Euro air to them.
Visit the Nova Cafe, one of the best places to visit in Bozeman MT, to grab some of the best breakfasts in town.
Jam!Dave's Sushi-Off Main, and Blackbird Kitchen are a few recommended full menus for lunch and evening.
The Mackenzie River Pizza Company offers specialized pizzas for pizza lovers that are worth a visit or two.
Places like The Last Wind-Up provide both new and old watches as one of the many local specialty stores on Main Street.
In addition, the Montana Honey Bee Company sells locally derived honey as well as beekeeping supplies.
Live events frequently take up the street, including the popular "Music on Main" every Thursday throughout the summer.
8. The Montana Grizzly Encounter offers Bear Rehabilitation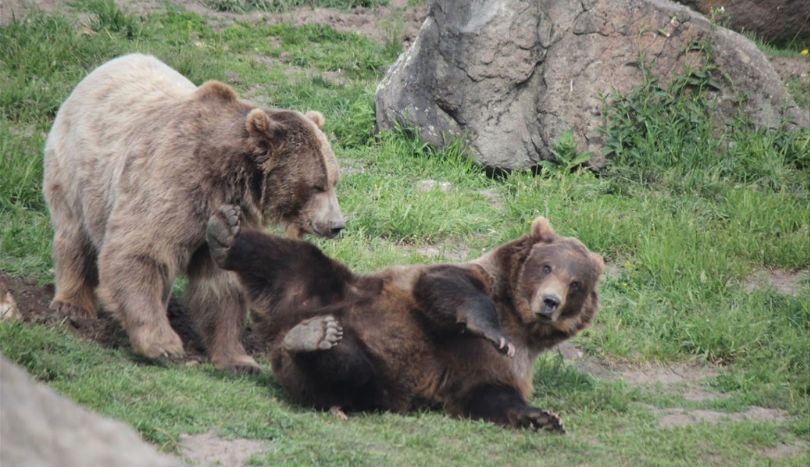 Montana Grizzly Encounter adopts bears that were raised in captivity or would not survive in the wilderness. One of the top attractions in Bozeman, Montana, the institution offers a safe habitat for them to grow up happy and healthy.
Casey Anderson, a National Geographic Wildlife Naturalist, acquired a Brutus from a crowded wildlife park in 2002, and that's when Montana Grizzly Encounter was born.
Brutus was then a little, squirrel-sized cub of a grizzly bear.
Brutus is now seven feet tall and 900 pounds heavier than he was when he was first welcomed into the park. There are also six additional grizzly bears that have been added to the park since then.
In addition to preserving the bears' quality of life, Montana Grizzly Encounter works to educate the general people about coexisting with the state's resident animals. The venue promotes respect for the grizzly bear's place in wildlife systems by providing exhibitions, training, and the chance to see the residents of the sanctuary up close without any barriers or structures.
Montana Grizzly Encounter is free for all school groups who make a reservation. The general public can purchase admission tickets online. This Grizzly Bear Rescue and Education Sanctuary is open everyday for the most of the year, with fewer hours available during the winter.
9. Get Your fill of Montana Craft Beer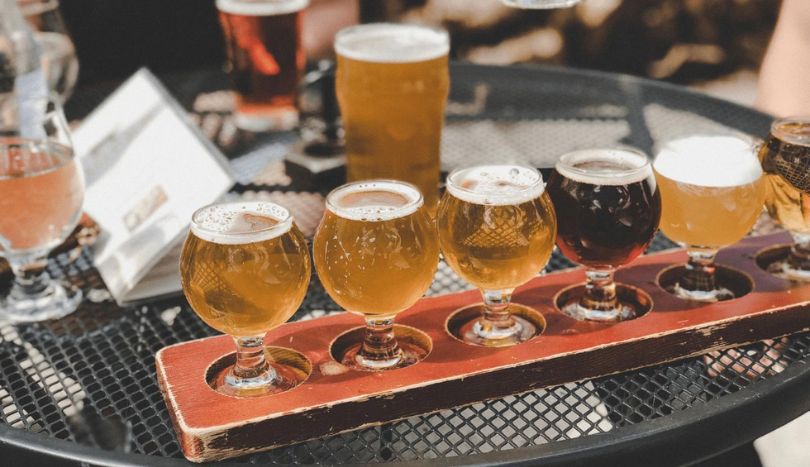 Montanans adore craft breweries, with the state having the third-highest number of breweries per capita in the US. Within the city borders, there are eight fantastic spots to tap into the community spirit, and is one of the fun things to do in Bozeman Montana.
Brewpubs come in a variety of styles, from straightforward, quaint tap rooms to elegant, modern industrial halls with excellent cuisine.
A sampler of four tastes is typically available – hoppy IPA, fruity sour, coffee blend, or chocolaty porter.
One thing to keep in mind: craft breweries only serve three beers to each customer and must close at 8pm – so arrive early or bring a gallon jug for takeout.
10. Travel Back in Time at Gallatin History Museum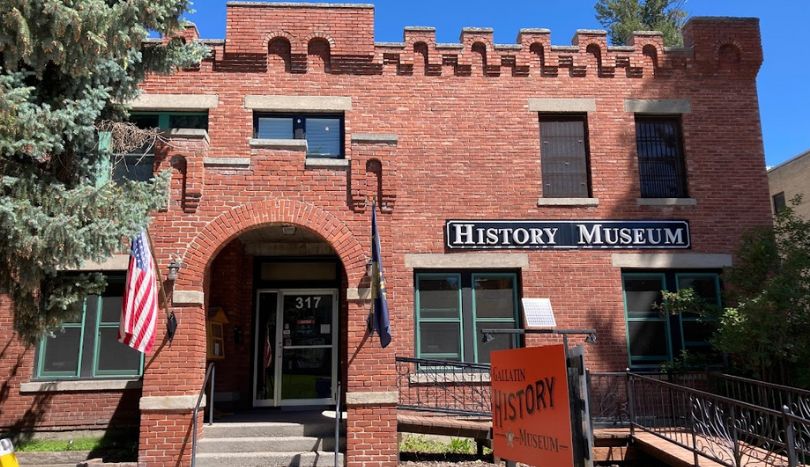 Located in a historic and recently rebuilt county jail building, the museum brings the region's pioneer history to the foreground of Main Street. It features both permanent and changing displays that paint the most accurate portrait of the region's turbulent past.
The exhibits include American Indian artifacts and a model of the 1867-built Fort Ellis which is a key attraction here. Additionally, there are relics, educational panels, and an excellent collection of old photos all over the museum.
There are also guided tours, family passes, and special events available. The museum is accessible to the general public from Tuesday through Saturday all year round.
Accompanied children are admitted free to the museum, and is among the top Bozeman MT attractions.
11. Ski at Big Sky Resort and Bridger Bowl Ski Area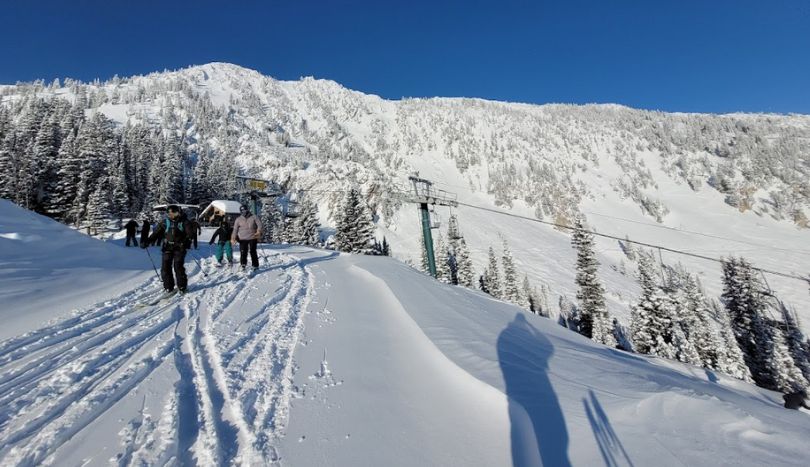 Winter alpine hobbies are an important element of the city culture, and among the top-rated things to do in Bozeman, thanks in part to the proximity of two snow-capped ski resorts.
Both Bridger Bowl and Big Sky are well-known locations for winter sports.
Big Sky Resort offers four mountains of renowned freestyle skiing and snowboarding terrain. It is an hour drive from the city. It is also one of the largest ski resorts in the continent, with approximately 6,000 acres of rideable terrain.
Big Sky witnesses regular snowfall throughout the long winter. It hosts plenty of cold-weather events to enjoy the season.
Bridger Bowl Ski Area, on the other hand, has a more local vibe. This grassroots ski area emerged from community-driven origins. It now offers over 2,000 skiable acres for everyone from beginners to experts. There are two lodges there that provide hot meals and eight chairlifts.
12. Enjoy Montana-inspired Food that is Sustainable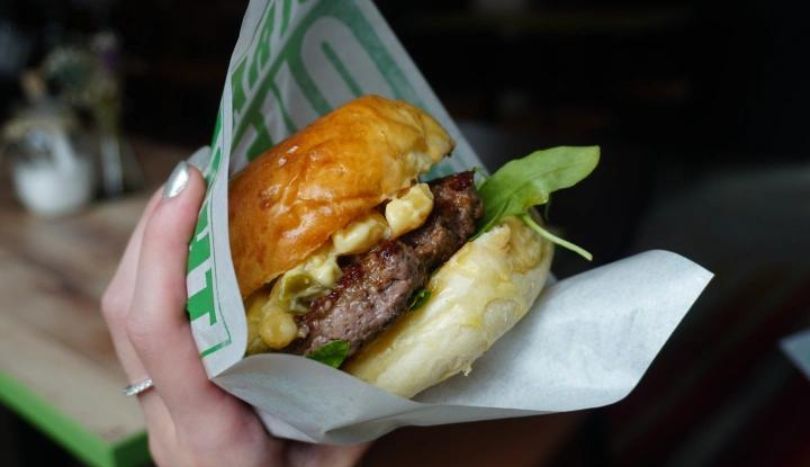 When you visit Bozeman in the summer, you'll notice Montana's infatuation with huckleberries. Locals drool over everything from huckleberry ice cream and huckleberry pie to huckleberry martinis.
The greatest berries can only be found in the wild, and residents are willing to arm wrestle grizzlies for them during the harvest season in August and September.
When it comes to cuisine, Montana is still very much a meat-and-potatoes state. You can find the flavors of Montana on a plate full of grass-fed bison pots tickers or a steak, both of which are created from meat raised sustainable and efficient on local ranches.
13. Enjoy the View at Bozeman Hot Springs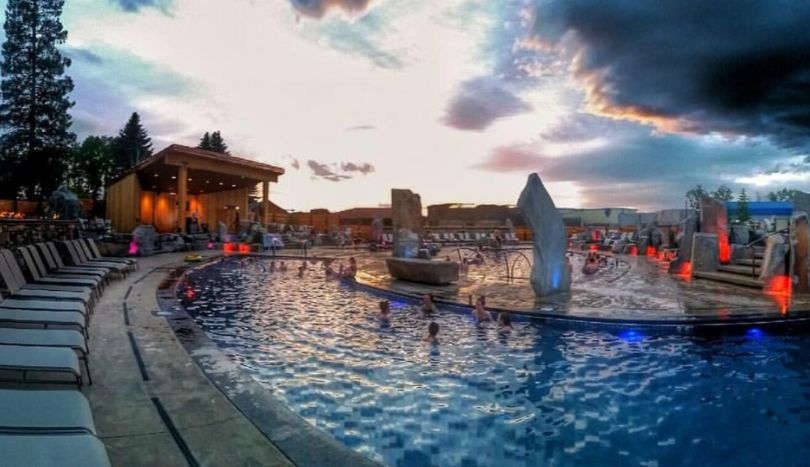 Nothing beats resting your aching muscles in the dozen hot pools of this venerable hot springs resort. It is located about 8 miles west of Bozeman.
This 18th century natural hot spring has been a part of life of the residents here, and is one of the best therapeutic things to do in Bozeman Montana.
The resort is anything but primitive; it has both indoor and outdoor pools, a fitness center, a sauna, and live music twice a week. Bring a towel and your own food, sit back, and let your concerns float away with the steam.
Bozeman Hot Springs also has camping within its facilities for the ultimate hot springs experience. It also features convenient access to the surrounding adventurous areas.
This gives you a great choice for an overnight soak. Every overnight camper enjoys unlimited access to the adjacent pools.
14. The Ellen Theater Has some Great Shows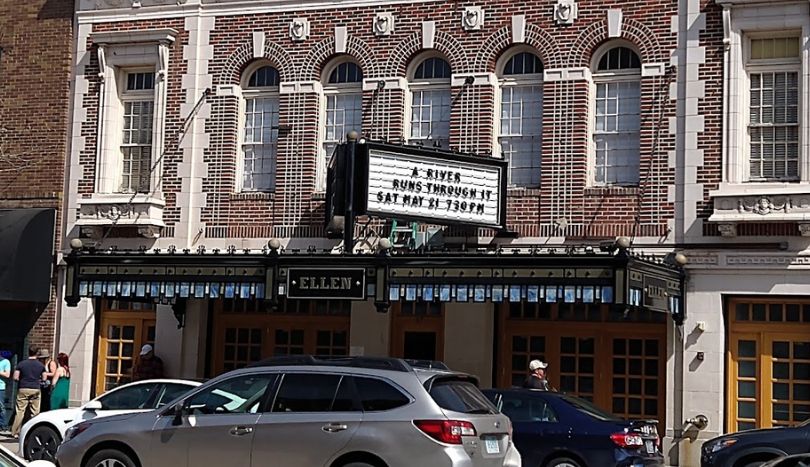 The Ellen is an important part of city culture and is among the best Bozeman Montana, attractions. The house features an Italianate-style façade and lovely gilded interiors.
Today, it's the place to go to see anything from a music event to stand-up comedy. It also hosts a great selection of independent films organized by the Bozeman Film Society. You can even enroll in acting classes for adults and children here.
15. Explore the Custer Gallatin National Forest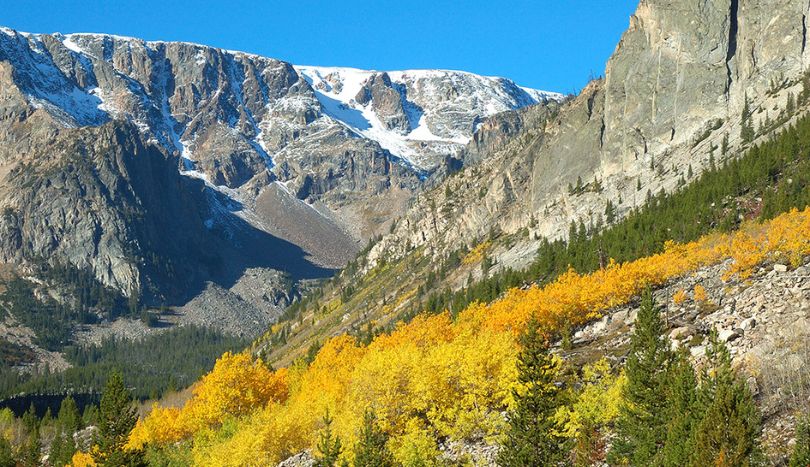 Bozeman is encircled by the seven distinct districts that fall under Custer Gallatin National Forest. They provide nearly three million acres of forest to explore all year long.
The national forest offers a variety of leisure adventures, including backpacking, fly-fishing, day hiking, ski touring, and scenic driving, and are top activities in Bozeman during your vacation.
The Absaroka-Beartooth Wilderness is a popular destination for exploration within Custer Gallatin. Bridger Canyon, to the north, and Gallatin Canyon, to the south, are other interesting locations.
Storm Castle Peak is a 40-minute drive from Bozeman and offers iconic views. Also worth a visit is the Palisades Falls Picnic Area.
The forest also has easy access to Yellowstone National Park. Visitors may take an entry from the Northern Ridge. The Roosevelt Arch is an hour's drive away from the south of Bozeman.
16. Discover Fly Fishing
The blue-ribbon rivers surrounding Bozeman are legendary in American fly-fishing circles. Although the Blackfoot Valley served as the setting for Norman Maclean's novella A River Runs Through It.
It is also where Robert Redford filmed the fishing sequences for the film adaptation on the Gallatin River. It goes without saying that fly-fishers revere this area, and are among the top things to do in Bozeman Montana.
Several outfitters in town offer guided expeditions and sell or rent equipment. The majority also provide basic training, ranging from two-hour presentation to multi-day excursions that take you out onto clear rivers.
Montana Whitewater provides a "cast and raft" option for families, combining fly-fishing and rafting excursions together down the Gallatin River.
Best Places to Eat in Bozeman MT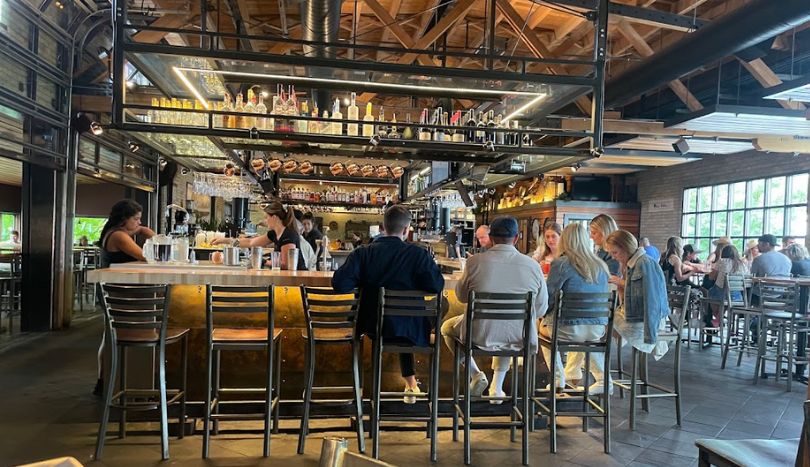 Are you arranging your upcoming gastronomic excursion? Bozeman is the only place you need to look.
The southern Montana city has all you need for an incredible culinary trip.
From tasty appetizers to magnificent desserts, Bozeman provides a broad cuisine that will stimulate your taste senses in every way.
Choose from a variety of cuisines, ranging from American mainstays such as burgers and steaks to dishes with international flavors.
If you enjoy a variety of dining experiences, Bozeman has sophisticated restaurants, pubs, grill houses, and cafes where you can simply hang out.
Here are the Top List of Best Restaurants in Bozeman Montana-:
(i) Nova Cafe
Each dish here will have fresh flavors, as the ingredients are acquired from local farmers and ranchers. Additionally, every meal is freshly prepared by the kitchen staff. The Nova Skosh Scramble is great for breakfast or brunch. Consider two scrambled eggs with hot-smoked wild Alaskan salmon. The finest dish in Bozeman is one which has cream cheese and green onions added.
Address – 312 E Main St, Bozeman, MT 59715
(ii) Montana Ale Works
One of the meals in Bozeman that adheres to the farm-to-table principle is this one. The culinary team obtains the materials for its outstanding dishes from a Montana organic farm. Don't pass on the house specialty of Alabama BBQ Chicken. The wonderful half-roasted chicken coated in creamy white barbecue sauce will satisfy all of your senses. Garlic mashed potatoes are the perfect side dish to satisfy your need for vegetables.
Address – 611 E Main St, Bozeman, MT 59715
(iv) Cateye Cafe
With its stunning paintings hung on rustic red-brick walls, the restaurant feels like a vintage art gallery. If you like cats, you'll appreciate the distinctive subjects of these paintings: felines. The Tom Cat serves the greatest lunch in Bozeman. You'll feel like it melts in your mouth with each bite of the delectable Minced beef on the fluffy bread since it is so soft and tender. The beef gains even more flavor from the Gouda cheese, making it a true culinary pleasure.
Address – 23 N Tracy Ave, Bozeman, MT 59715
(v) Five on Black
This lovely restaurant in Bozeman's downtown offers a taste of Brazil. Every dish has that recognizable, rich, and spicy flavor that defines that amazing cuisine. You can ask the staff to prepare the dish for you, or you can choose the ingredients and prepare it yourself. An outstanding dish is the Churrasco Beef Bowl.
Address – 242 E Main St, Bozeman, MT 59715
Best Places to Stay in Bozeman MT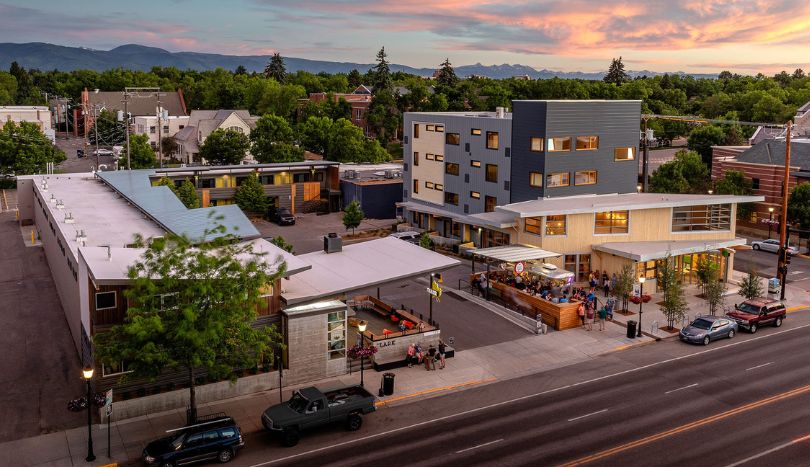 Bozeman is a good place to unwind if you want to escape the intimidating skyscrapers and the nonstop city life.
This southern Montana community is well-known for the numerous enjoyable activities available, whether you stay downtown or explore the surrounding natural treasures.
You can mix up your days by going hiking, riding, or to museums and planetariums, so you won't get bored.
However, if you want to participate in as many things as possible, it's best to stay somewhere handy and comfy.
Here is a list of some of the top hotels in Bozeman so you can have a trip to remember.
(i) The Lark
The LARK is a hip budget motel on Highway 191 only minutes from downtown Bozeman. This hotel is a top choice for good budget hotels in Bozeman for recreation lovers who want to stay near the town center. It is positioned in an interesting area near the attractions on Main Street. This hotel offers enjoyable relaxation options including lounging by the wood-burning fireplace or on the outside patio.
Address – 122 W Main St, Bozeman, MT 59715
Phone number – +1 866-464-1000
(ii) Kimpton Armory Hotel Bozeman
Within one mile of Montana State University lies the 4-star luxury Kimpton Armory Hotel Bozeman. This is undoubtedly a favorite among 4-star hotels thanks to its trendy nightlife areas and opulent accommodations. Even better, the rooftop pool offers breathtaking views of the surrounding mountains and the city.
Address – 24 W Mendenhall St, Bozeman, MT 59715
Phone number – +1-406-551-7700
(iii) Element Bozeman
Element Bozeman is a beautiful contemporary hotel located less than 5 miles from the Bozeman Trail. The elegant, comfy rooms at this hotel offer fantastic value for straightforward travelers who seek cheap lodging to save money on hotel costs. It offers a free breakfast in addition to being ideally positioned. Therefore, from here, you can go to as many museums and stores as you choose. Yellowstone National Park is also only a short drive away.
Address – 25 E Mendenhall St, Bozeman, MT 59715
Phone number – +1 406-582-4972
(iv) RSVP Hotel
Near I-90 and the Museum of the Rockies, the RSVP Hotel is a cool, adorable motel. This hotel will be a blast for bachelorette and bachelor parties looking to party it up on their fun weekend trip by taking a staycation. It's one of the best places to stay in Bozeman because of its ultra-trendy ambiance, from its lounge to its rooms. A lively outdoor pool, complimentary welcome beverages, and fire pits are also available to you.
Address – 510 N 7th Ave, Bozeman, MT 59715
Phone number – +1-406-404-7999
Bottomline
Bozeman is undeniably a popular destination. The small city within the Big Sky Country draws nature lovers and outdoor enthusiasts from across the nation. From the thrills of white-water rafting to sightseeing Yellowstone Park, Bozeman Montana offers plenty of diversions for tourists. Although Bozeman is big enough to offer its own golf courses, ski resorts, and Arts Council, it still maintains a small town feel and charm.
Also Read: